In our opinion, the car scene has never been as diverse as it currently us. You can even pin point it down to a specific genre of the car scene such as this stance thing we're all into and you'll see a ton of different styles. From big sedans on polished wheels, to slammed station wagons and minivans, to widebodied sports cars essentially sitting on the ground. It's absolutely beautiful to see but even then, things can sometimes get a little repetitive with so many people chasing the lowest ride height, widest fenders, lowest offset wheels, flashiest paint/wrap, etc. Then there are guys like Naoki out of Japan, who picked one of the most common cars in the car scene at the moment (Toyota FRS) but decided to get away from "riding the wave" and simply do what he loves. End result is this simple yet so damn sexy Toyota 86!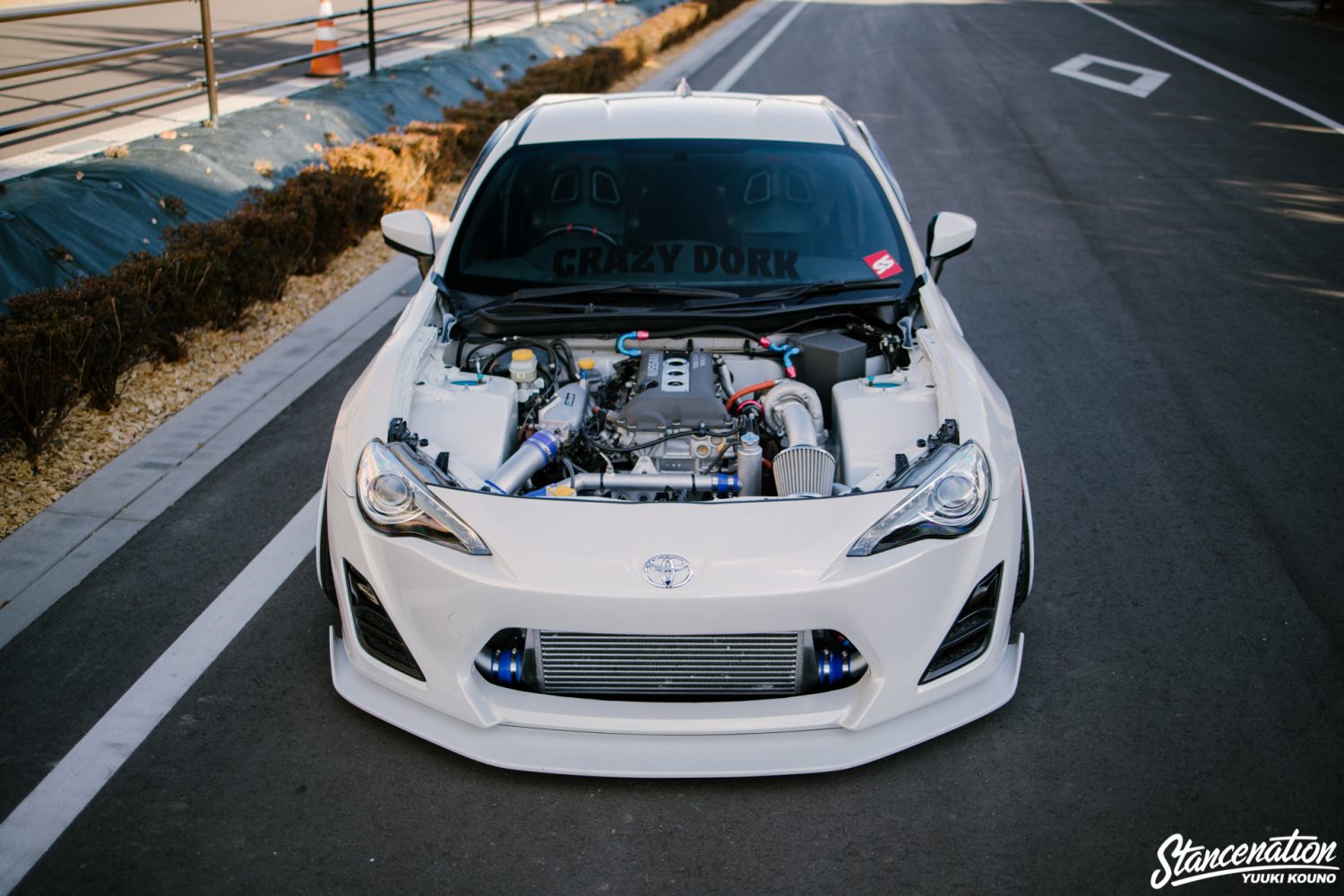 No wide body, no fancy paint, no crazy lights, nothing out of ordinary basically, yet every time we've shared photos of this car on our social media it tends to do extremely well. And that's with the hood closed! Anyway, the exterior features full 326 Power 3D Star lip kit combined with 326 Power's popular wing. Mostly seen on S-Chassis, but pulled off properly on this 86 if you ask us.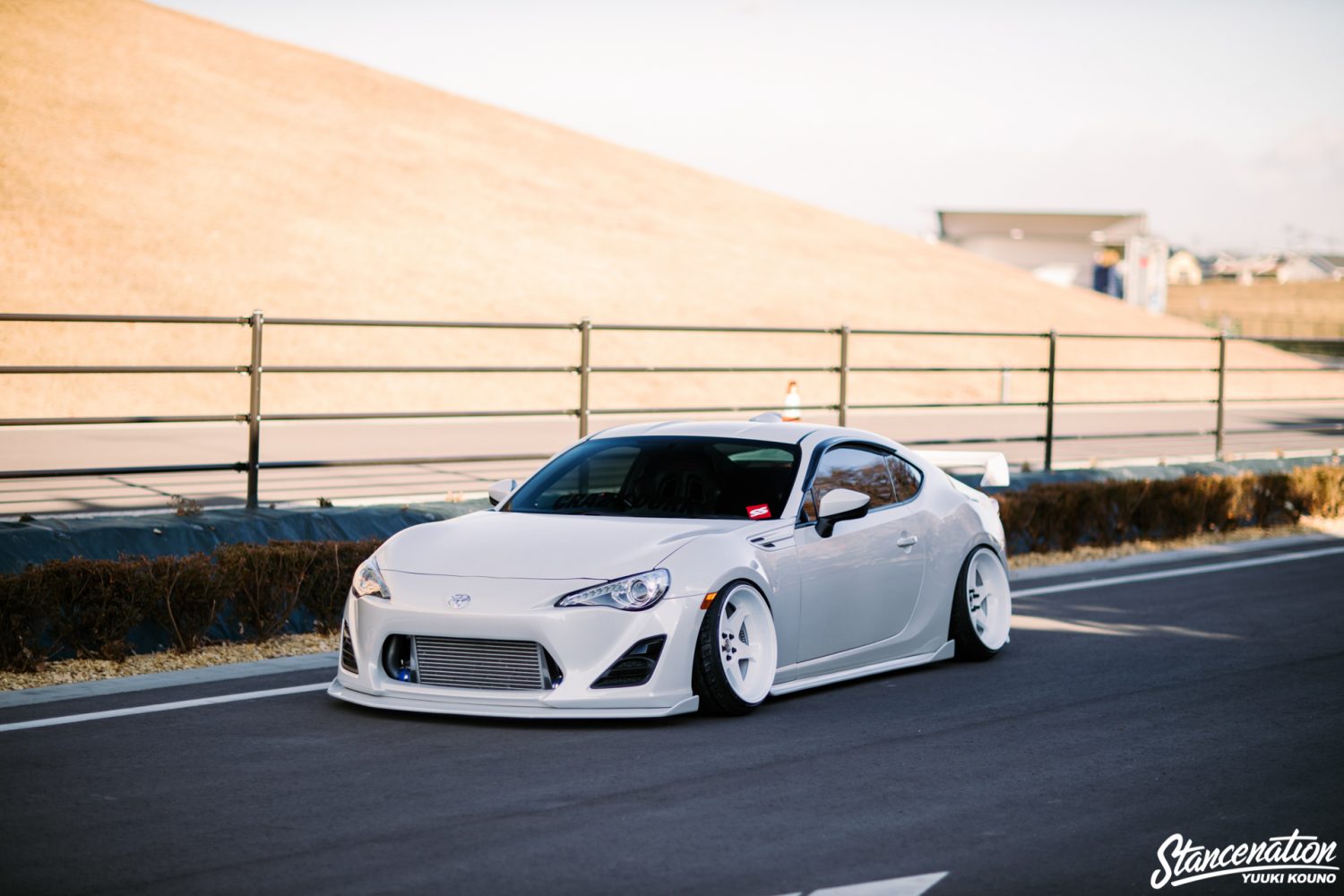 Besides the kit/wing combo, pretty much the only other visual change to the car is the overall stance and of course the wheels. They're also made by 326 Power and go by the name of Yabaking. 18 by 9.5 all around with slightly more aggressive offsets up front. Coiovers are also made by 326 Power which leads us to believe that Naoki might just have the entire ZN6/ZC6 326 Power catalog in this thing! Pretty much all of the arms have been also replaced with combination of ZSS Racing, Flatwell and Megan racing tie rods, toe rods, lower control arms & upper control arms.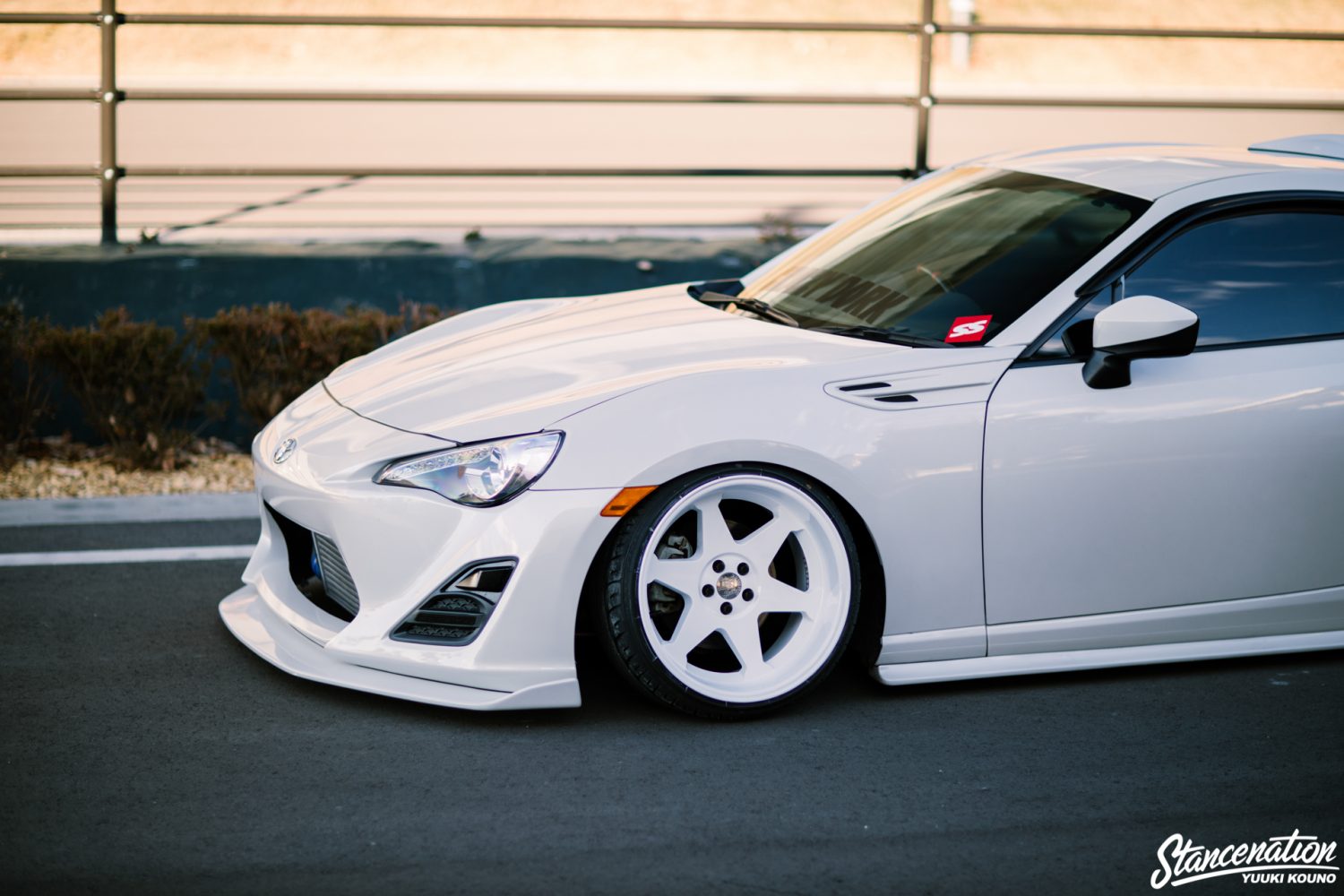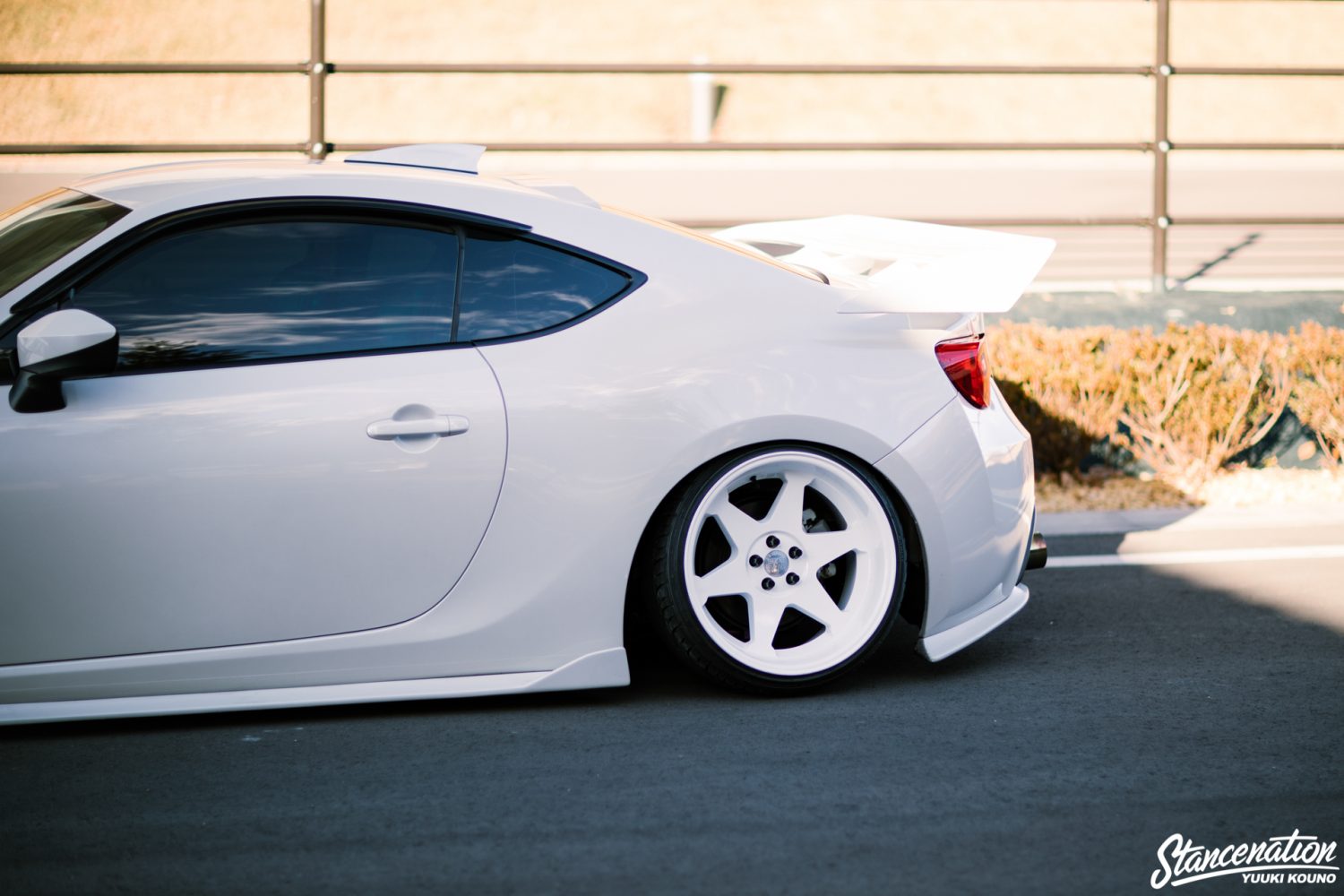 Interior features a pair of Sparco R100 seats, Momo steering wheel and a Haltech IQ3 display to keep an eye of everything that's happening under the hood…and oh boy were we excited when we first saw what was under there!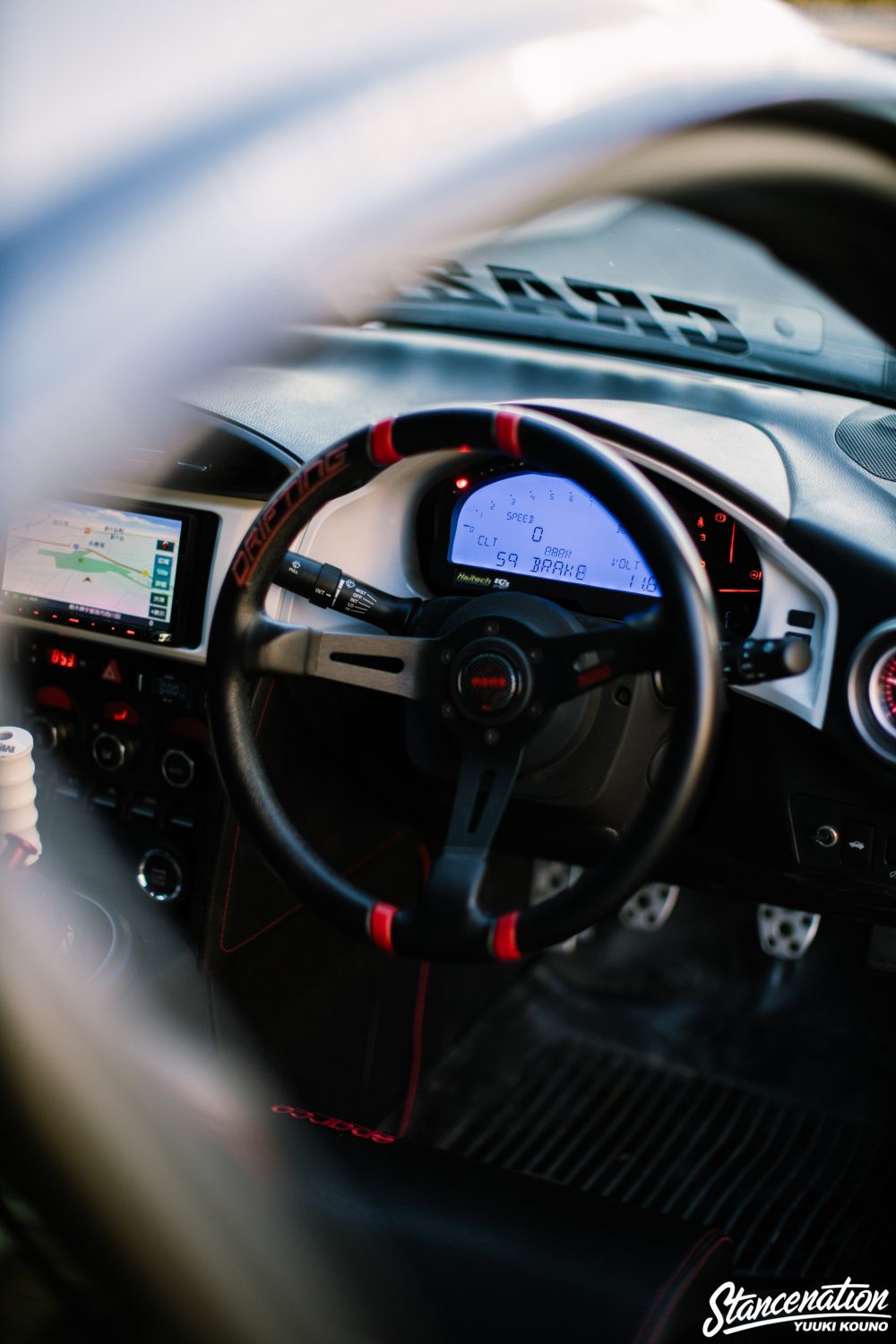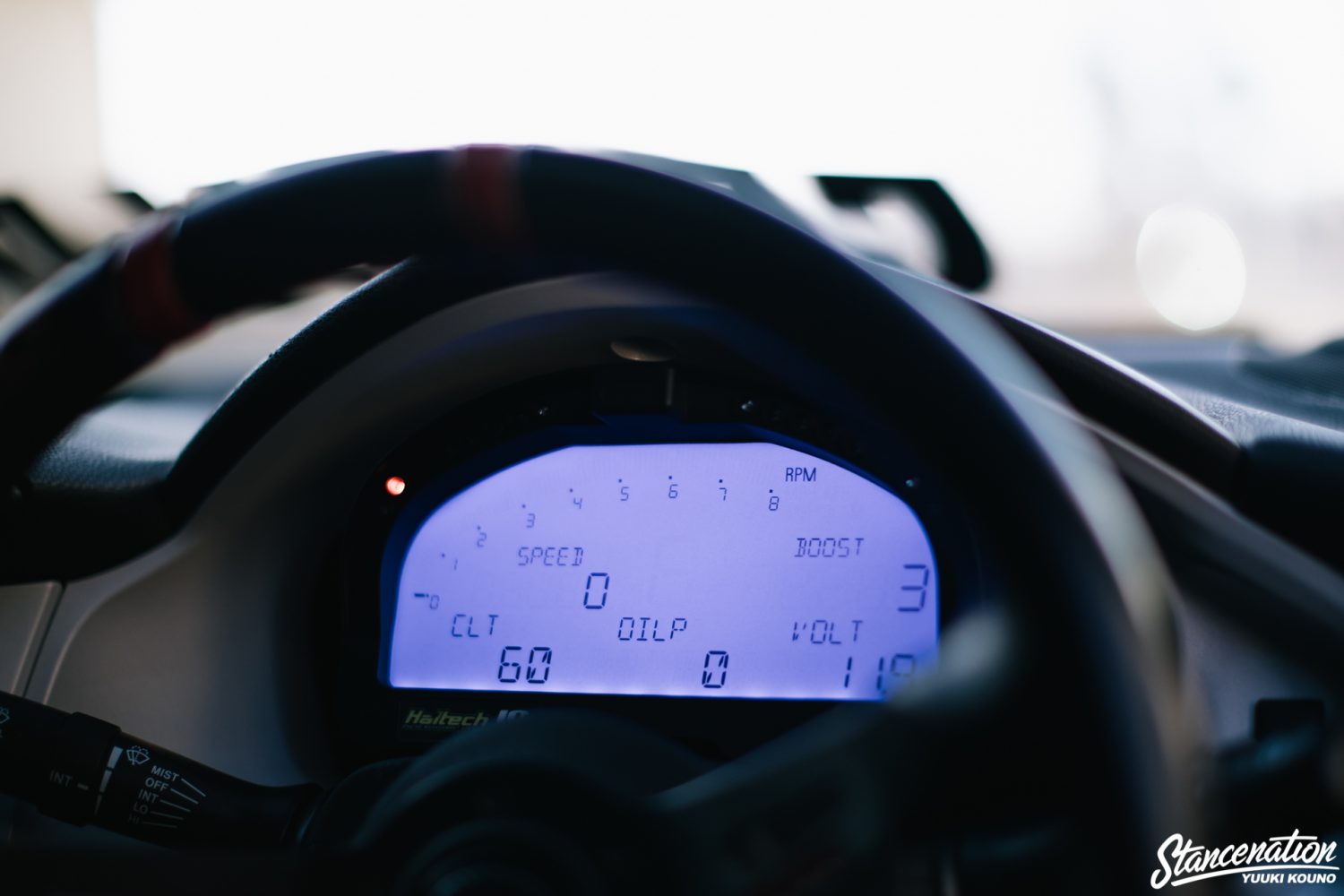 For those who haven't guessed by now, you're looking at a SR20DET motor with a Tomei SR22 Kit upgrade. The turbo was also upgraded to a Garrett GT2871R and there are plenty of other cool tricks up this cars sleeve such as a Greddy surge tank, custom exhaust manifold + custom exhaust, Blitz radiator, HPI Intercooler… you get the idea. Plenty of fun can be had in a bone stock SR20DET motor in an 86, but this is definitely on another level.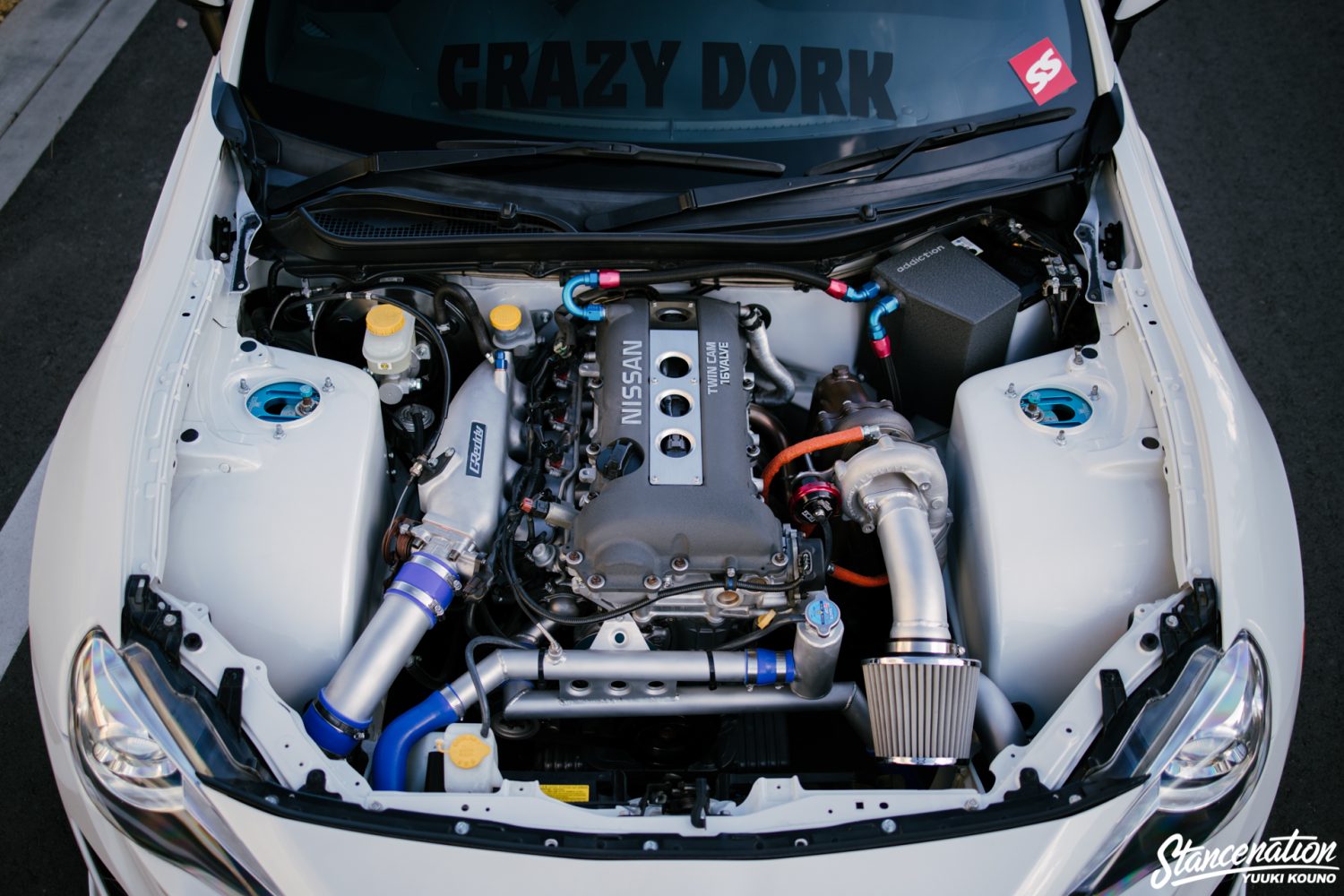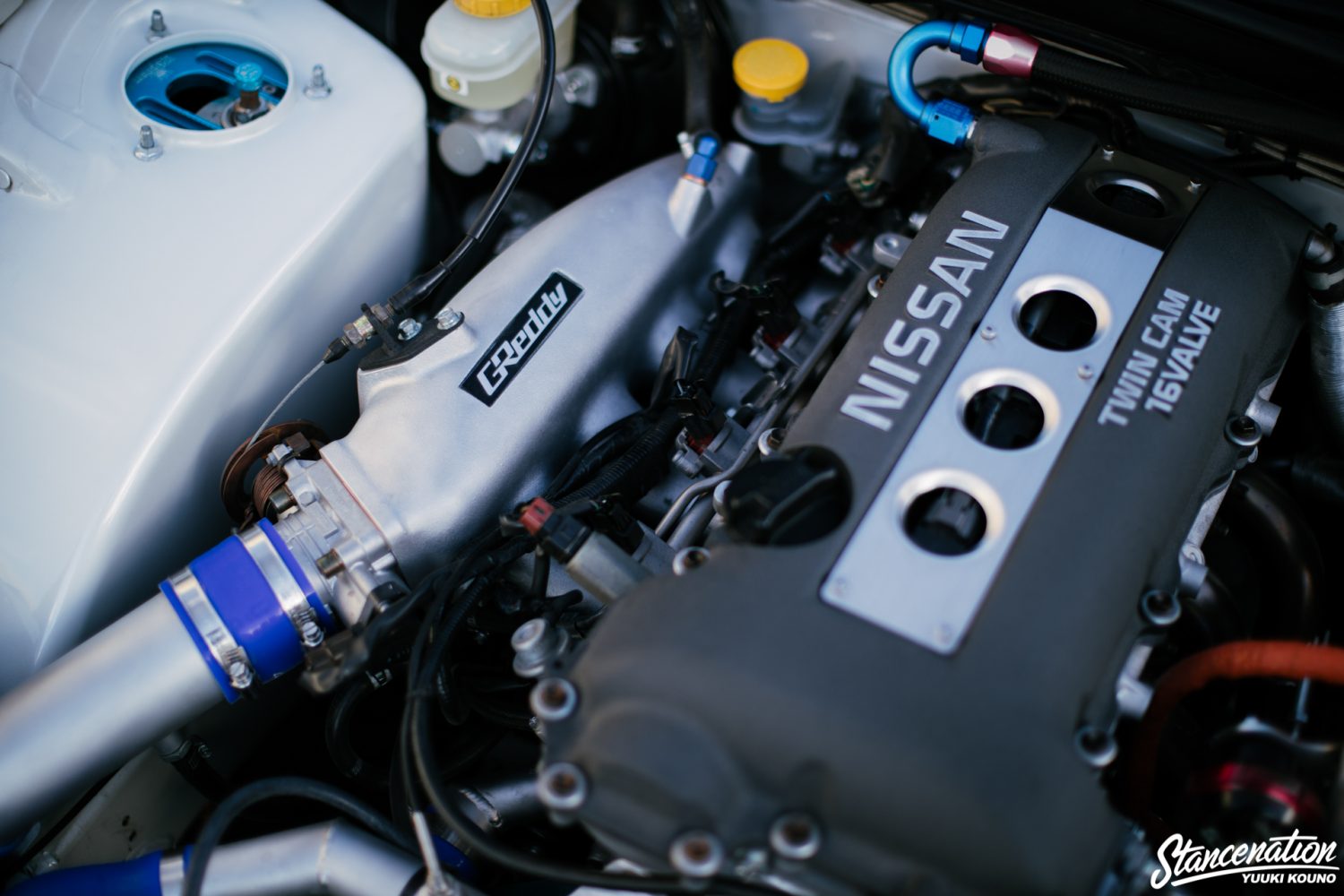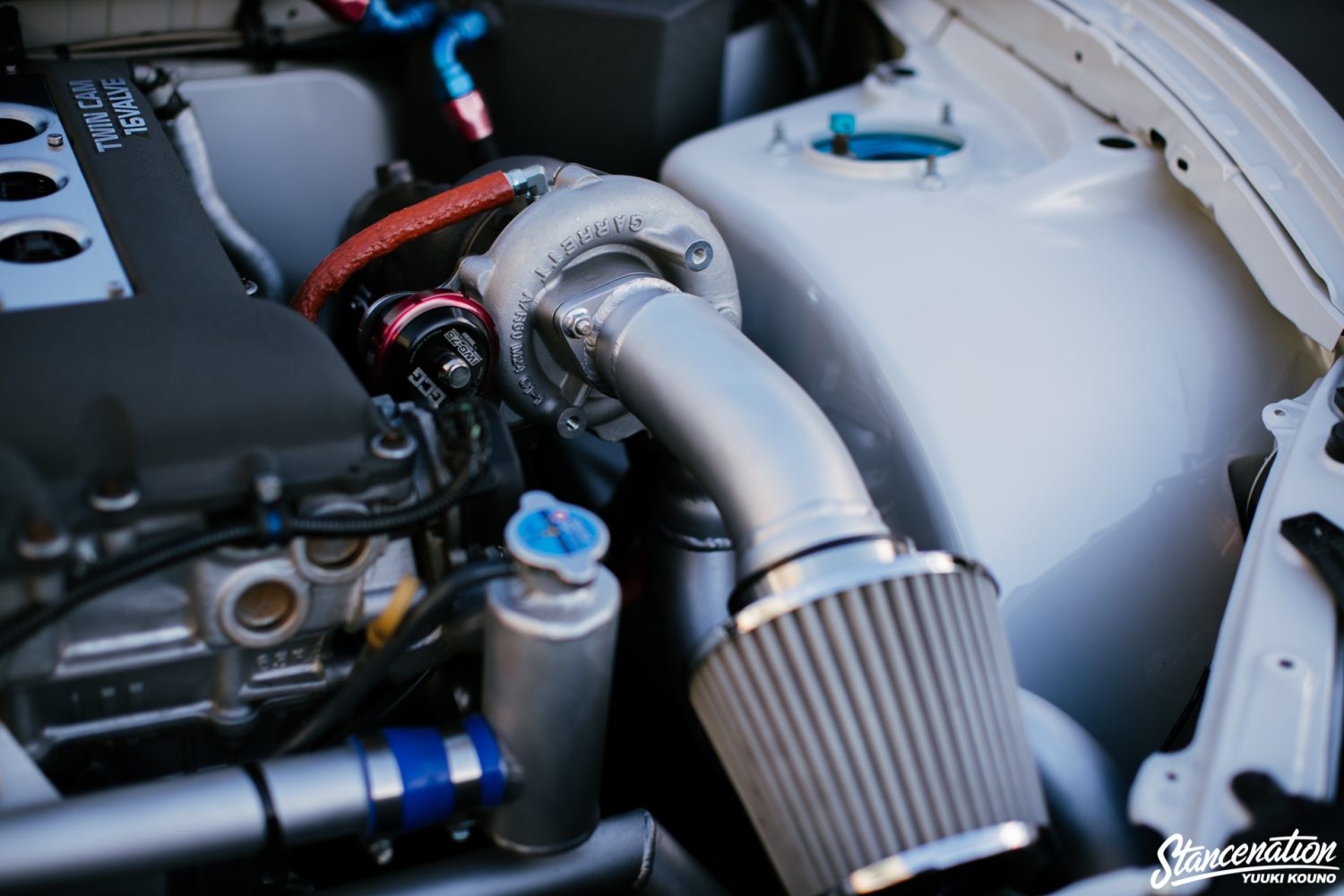 What more is there to say besides encouraging you guys to not worry about chasing numbers and instead chase the fun. Enjoy!