When i first heard about the FRS going into production i was pretty damn excited. Seeing Toyota go back to their roots with a sporty coupe that not only looked smooth and clean, but also was built to be a drivers car was something we had been missing from them for many of years. To my dismay, this car was great but didn't live up to the expectations I had hoped for. It was missing the power a chassis like this needed and the style cues were too bland from the factory to make me want to go get one myself. My mind was changed pretty quickly when I started to see what people were doing with this chassis. From the drastic changes to the body, bringing it more of that classic 86 feel, to giving the motor that extra power it deserved. The perfect example of all of these things in one was Thomson's Build. Thomson's FRS truly was a home run for me because everything about it was how I imagined this car to be and more.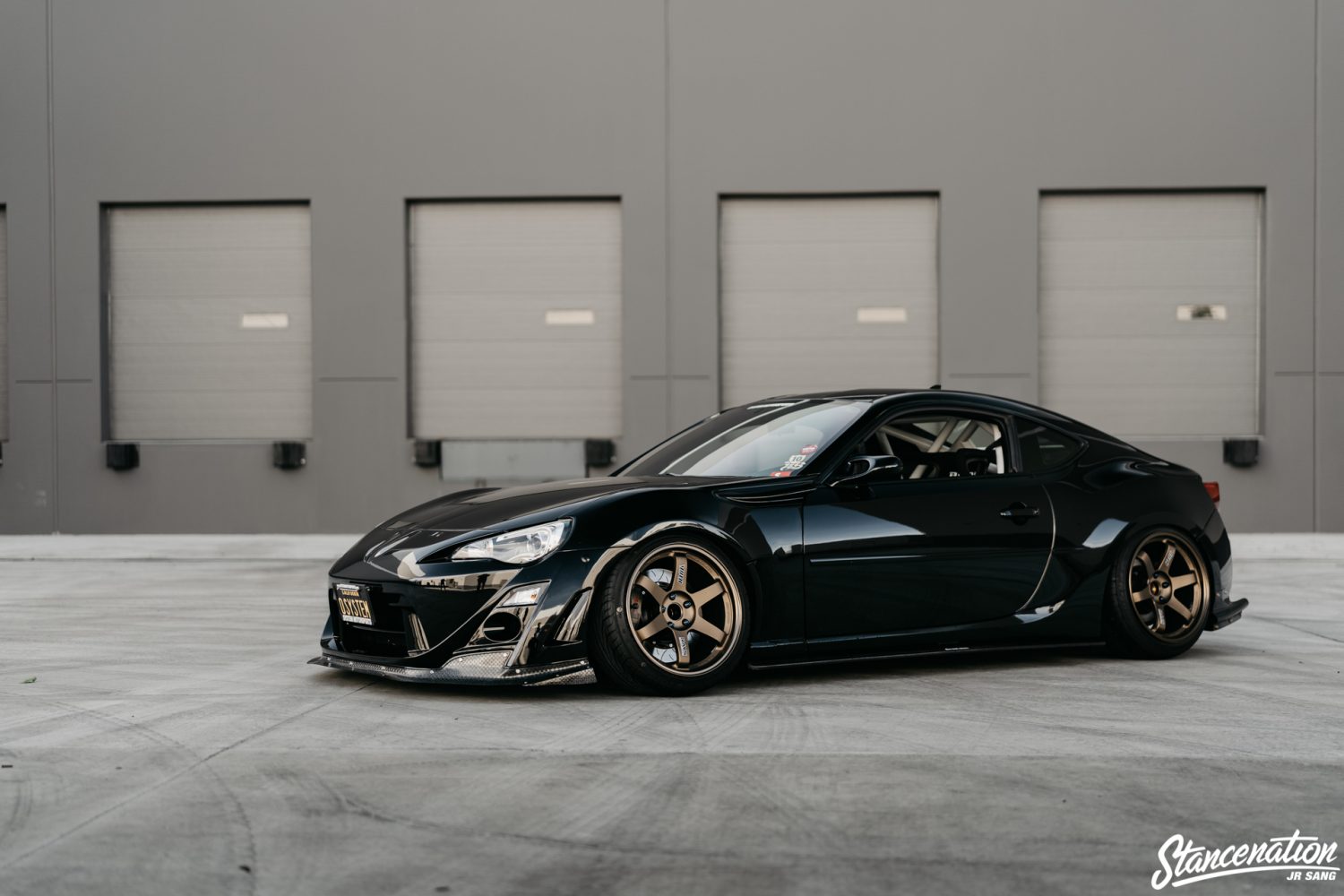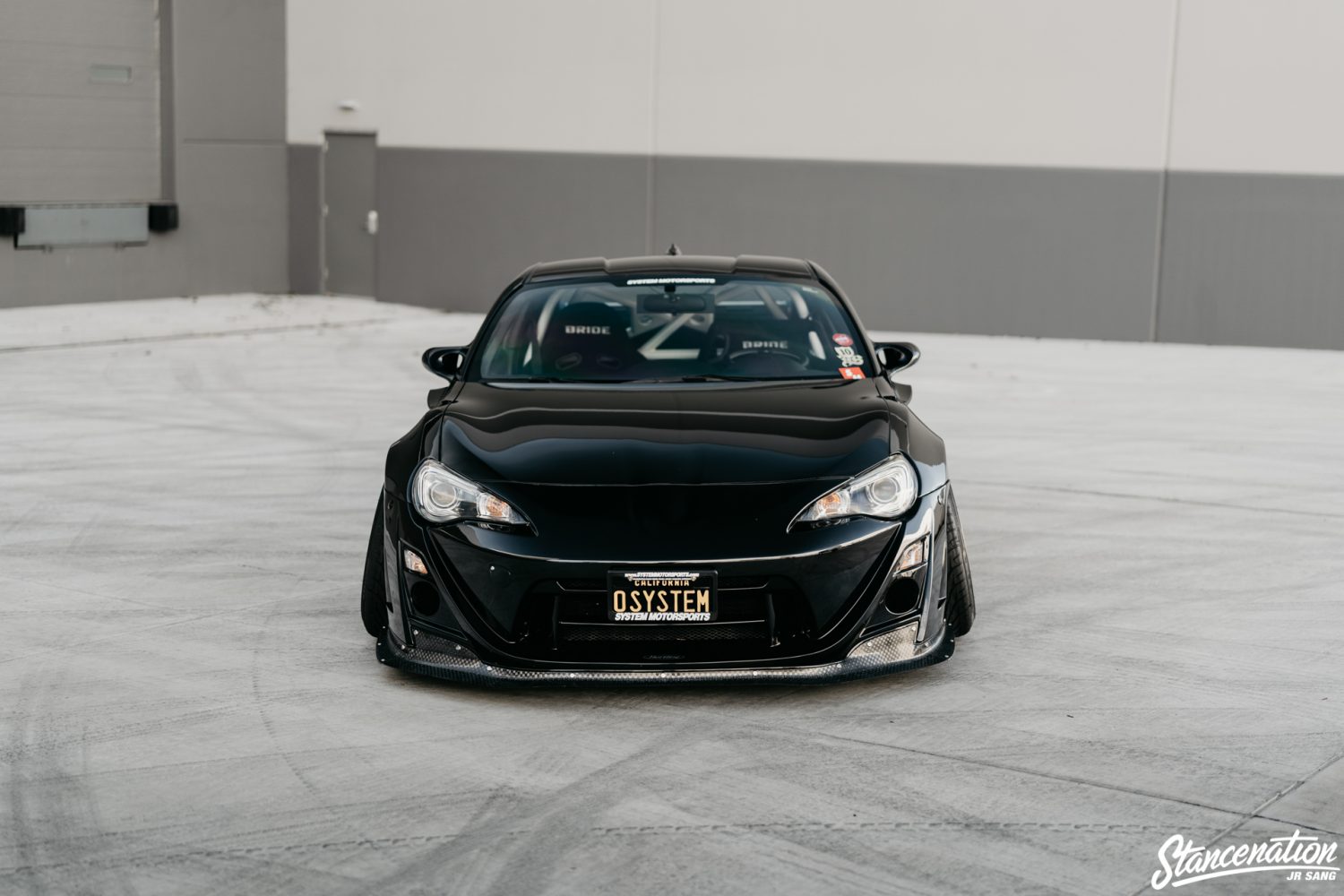 As I looked over the photos of his build I constantly was zooming in and looking over all the details that I had wished Toyota had done straight from the factory. The first thing that drew my attention was that he had replaced the very awkwardly placed fender garnishes that threw off the whole flow of the car from production. It's such a little detail but such a big change to the cars appearance that allowed for the fenders to merge effortlessly with the front bumper. The Varis x Hurtling Solid & Joker Collab Front bumper and Varis Arising II Rear Bumper with the added carbon lips gave the car that much-needed aggressive look. Now one thing that really set the exterior of this car off for me was the Ganador mirrors off a Nissan that molded to custom bases to allow them to mount up to the FRS making them look as if they were made for the car. For me, the big "in your face" changes are always important, but what has always made me truly appreciate a build is when you see someone go above and beyond to do small changes that most may never realize. This attention to detail makes the car a one-off creation without having too much flare and allows for it to retain that OEM look.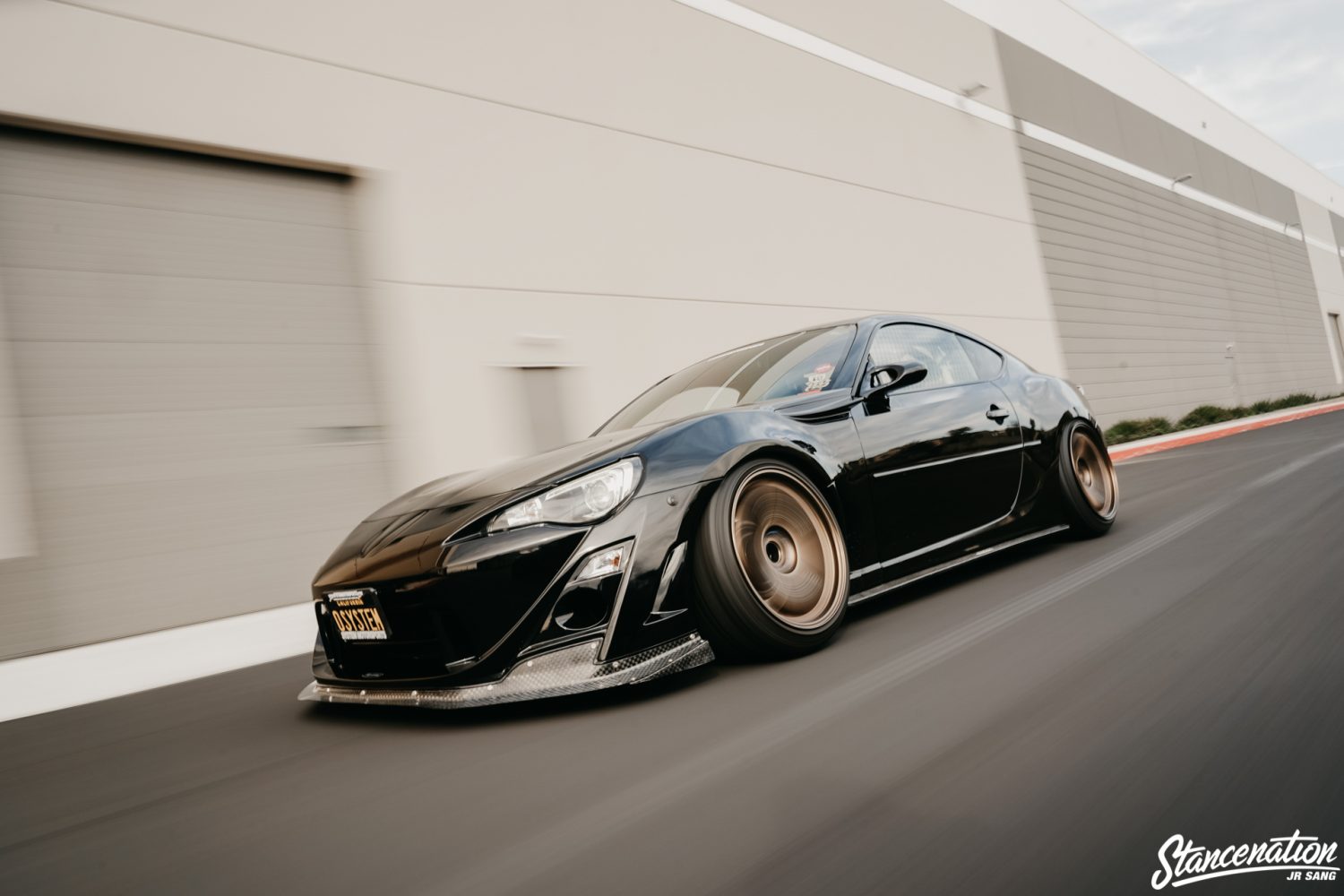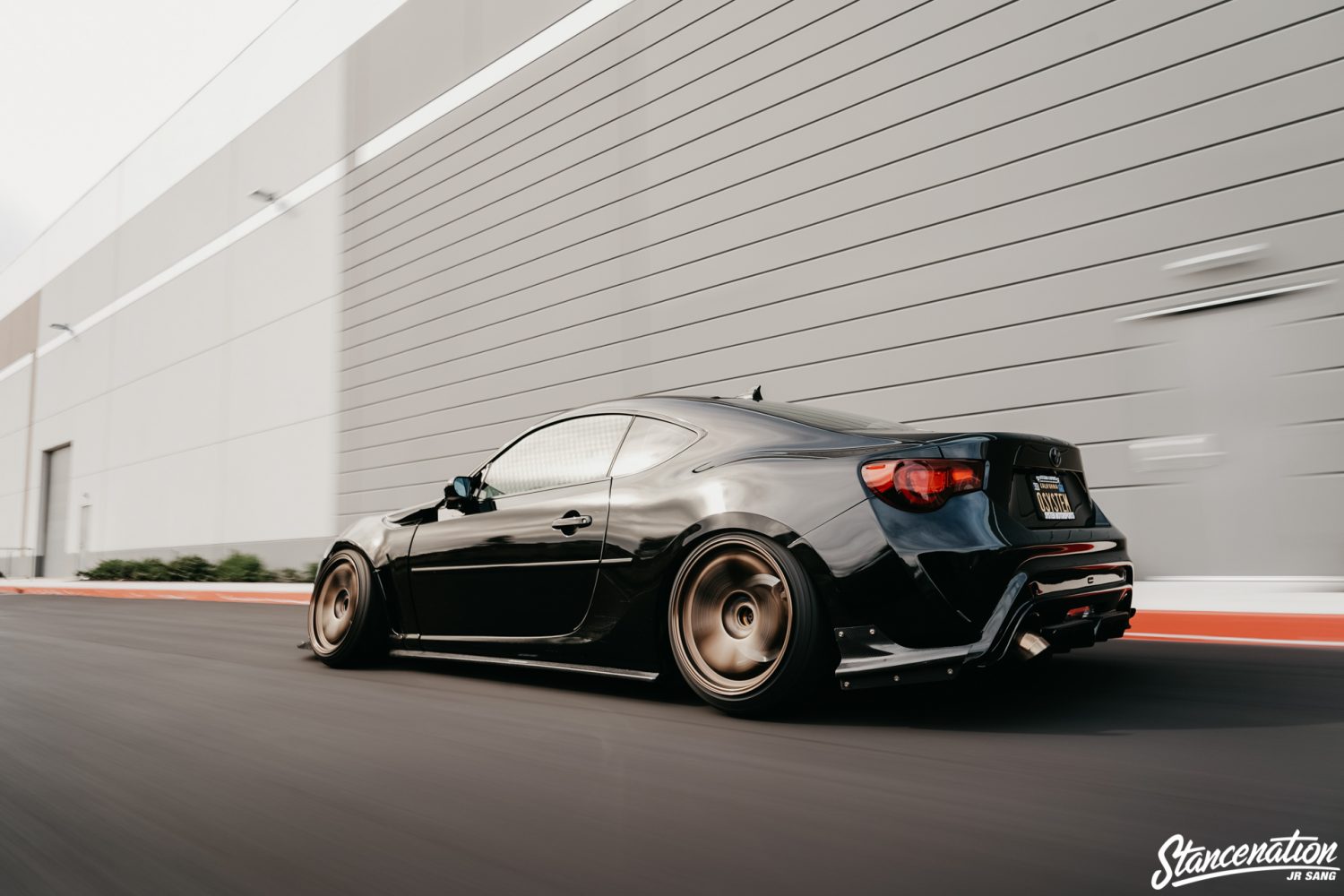 While I've always found myself drawn to big lipped three-piece wheels, you learn there is a time and a place that these are appropriate. A build such as Thomson's FRS was not the right candidate for that kind of setup. Instead, it held a strong track feel which made it only right to have such an iconic race wheel as the Volk TE37's. Running a setup like this was just right because it gave the car that nostalgic look but also retained functionality because of the light weight of these wheels. Pairing the TE37's with his Todoroki Front Fenders and Fender Extensions allowed for the car to fit some appropriate size tires for the power this car makes while still being able to sit on the ground. This was no easy task though. Thomson went through a multitude of tire sizes trying to find one that gave him that happy medium he has on his setup now. Now to get this car where it needed to sit yet retain the stiffness to not blow out his front fenders he went with a custom valved set of BC extreme low coils. These coils paired with his complete custom RacerX arm setup and PBM components finished off the setup to allow him the drivability he was after while maintaining the perfect fitment you see on the car today.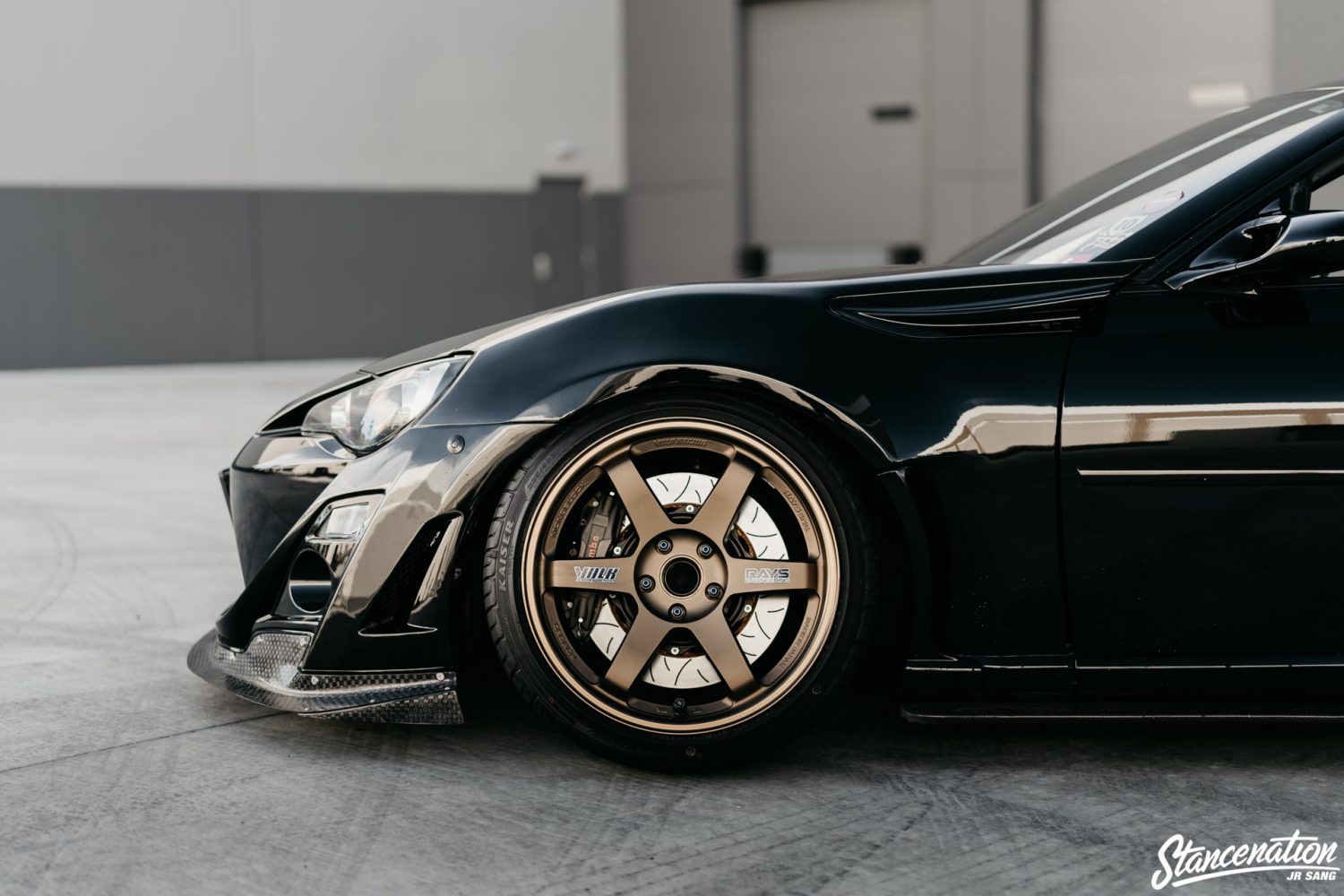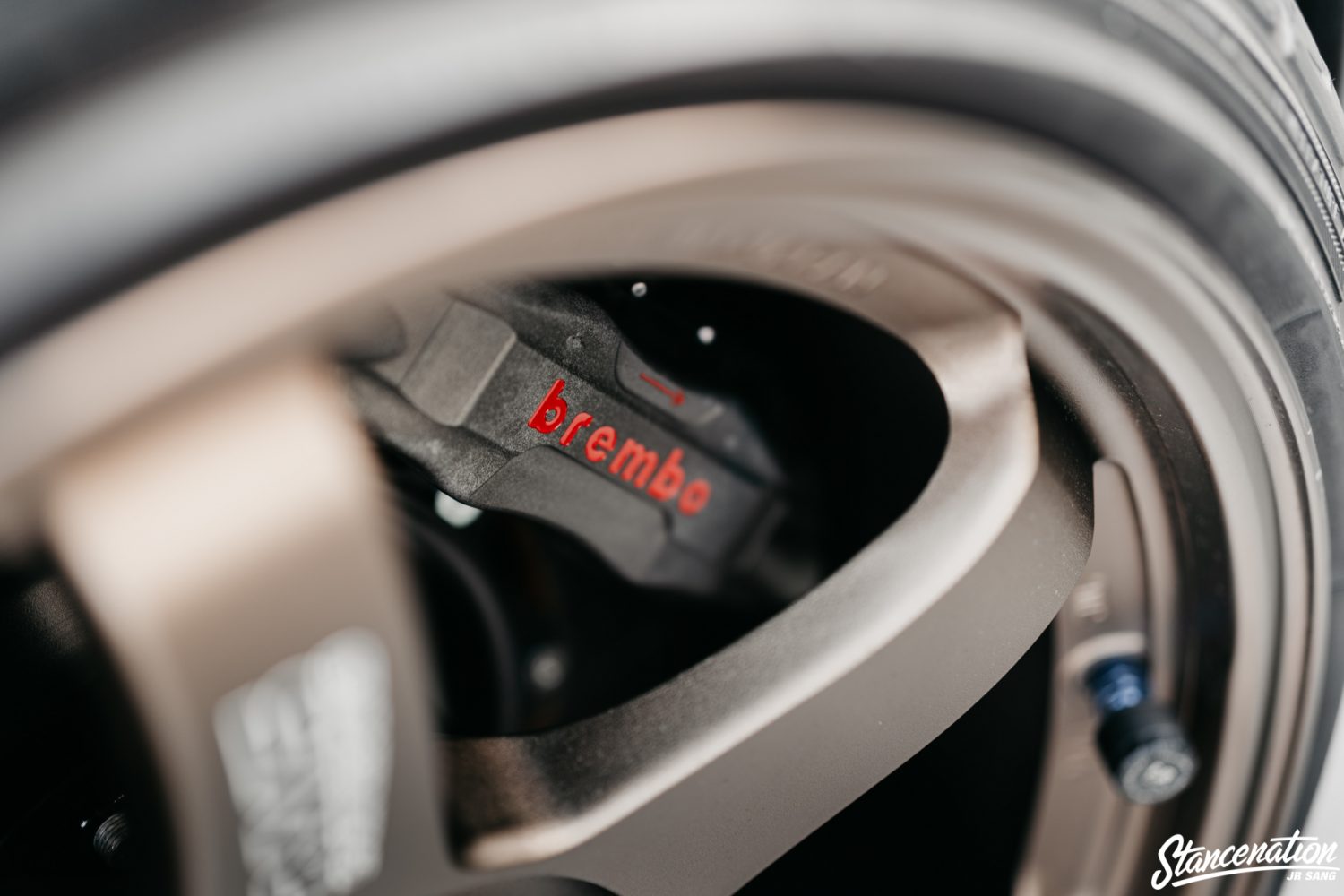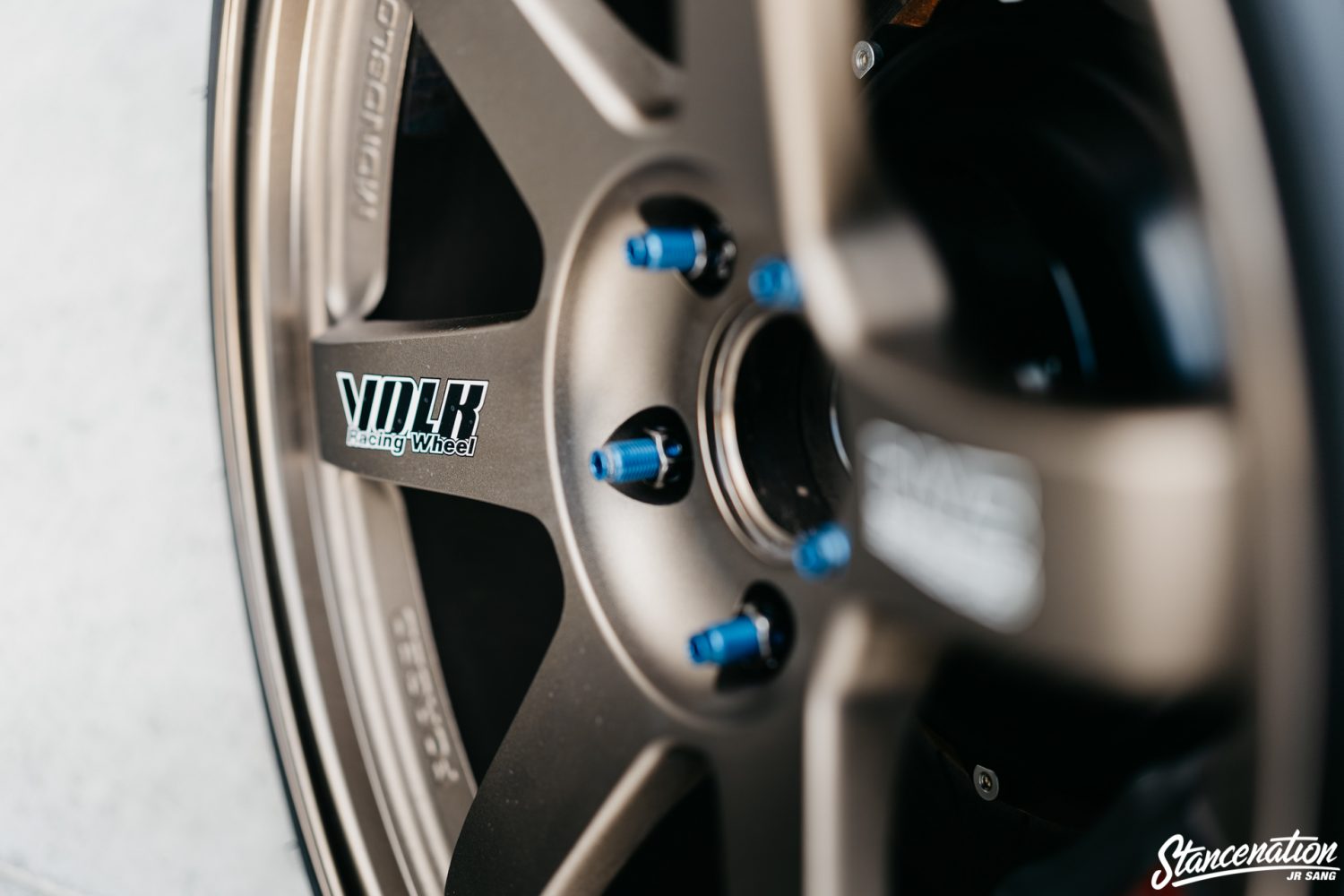 As stated before, for me what makes a car is the small minute details that most look over when scanning over a build. These are things that truly make the builders personality shine through and help tie all the big pieces into one seamless masterpiece. Right off the bat one of these details I noticed was the brake upgrade that had been installed. Thomson went with a Brembo RACE Clubsport 4-pot Big Brake Kit that was topped off with Type 3 2-piece Rotors adding to the aggressive aspect that this car brought to the table. Mating the beautiful TE37's to the Brembo brake kit were a set of Project Kics black chrome lug nuts. Continuing on with details, one thing to me that can really tie a car together are the tail lights and headlights. Some choose to go all out with a full set of chasing LED tails or custom retrofitted headlights, but in the case of Thomson's FRS he decided to maintain simplicity yet not at the same time. For the headlights, he went with a set of OEM BRZ headlights that he had repinned to connect right up to his oem harnesses and for the back he chose to go with a set of my personal favorites for this chassis, TOM's tail lights.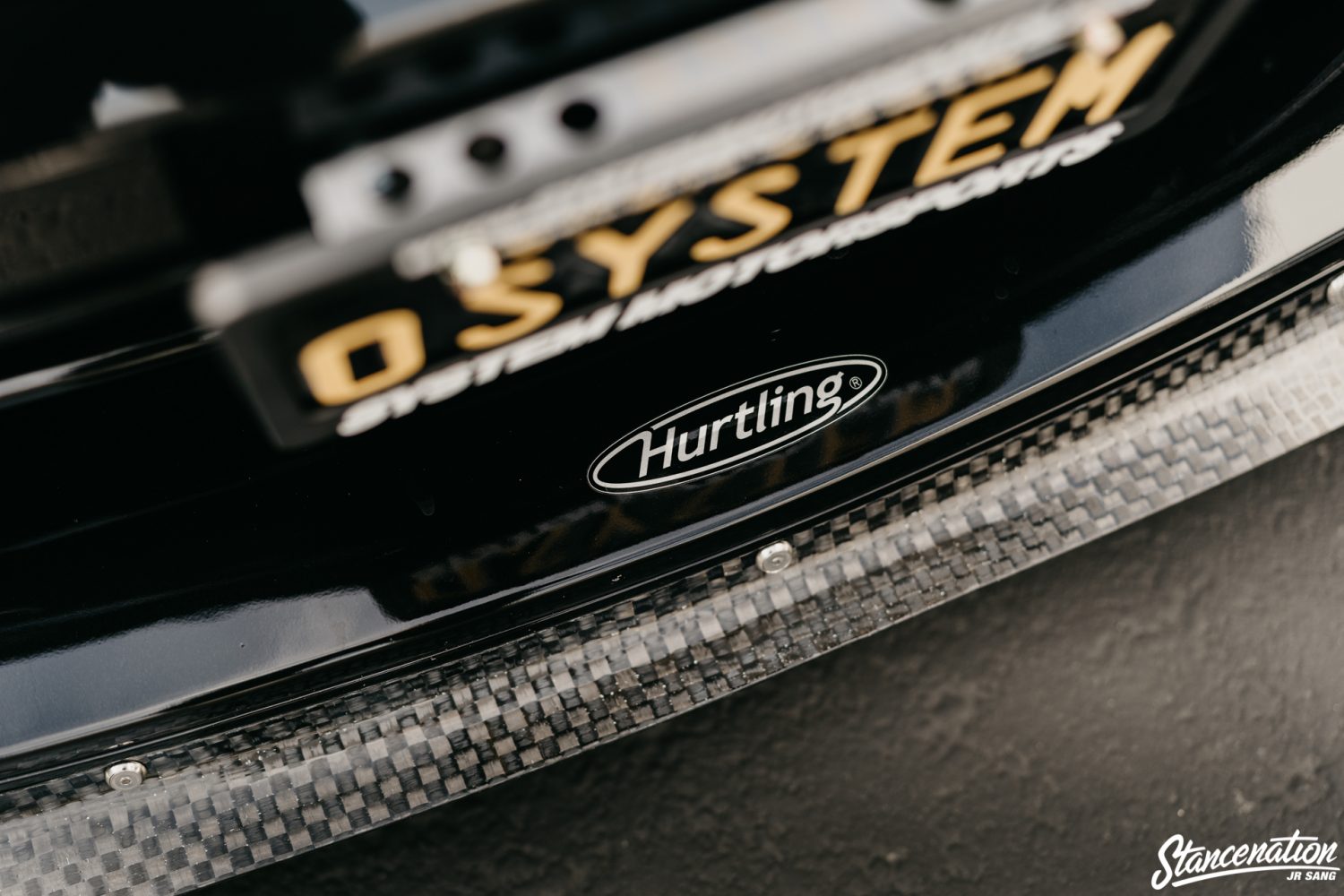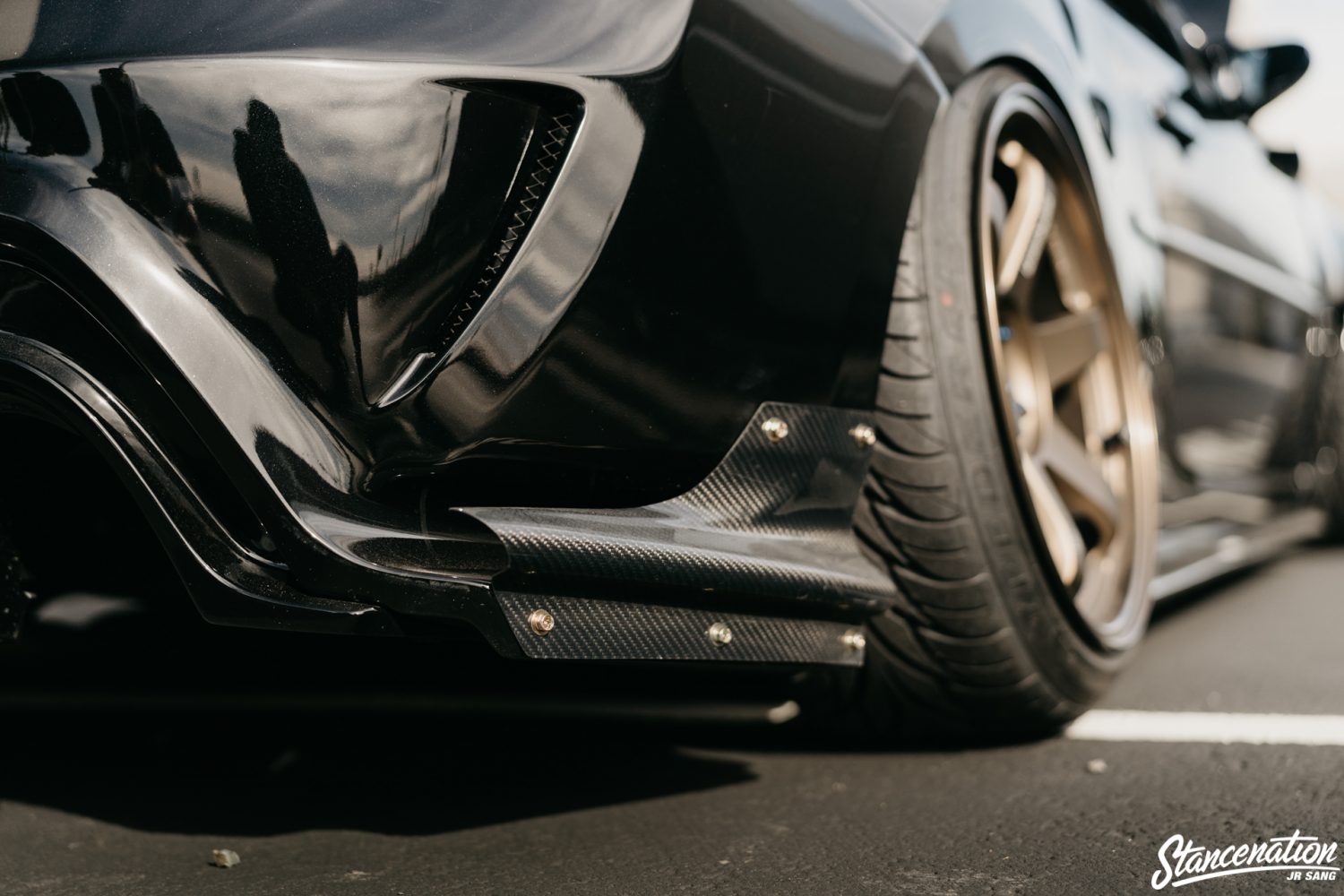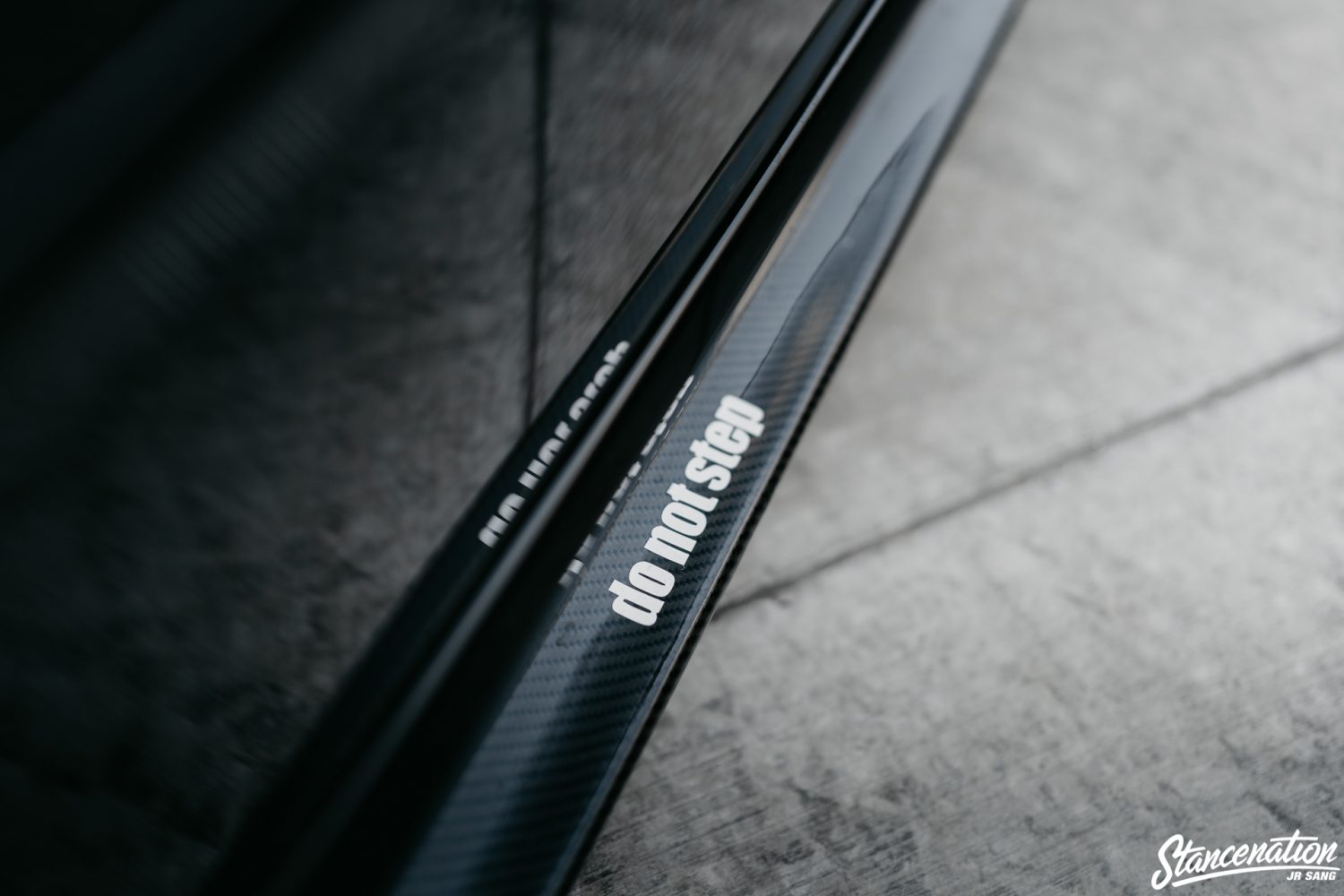 One aspect of the FRS I feel that Toyota did nail pretty well from the factory was the interior. While maintaining a modern comfort and feel they were still able to throw an aggressive feel to it. With such a good template to start from Thomson took it to that next level. He was able to bring the aggressive exterior look into the interior all the while maintaining a nice, clean look. Right off the bat looking in you notice the pearl white 4-point roll cage cradling the black Bride seats. Having the Bride seats allowed to maintain comfort while also keeping Thomson and his passenger planted in their seat while driving aggressively or even just casual weekend drives. Having such a deep bucket seat does not make it an easy task to hop right in and out of the car. This made the Works Bell hub and tilt quick release mated to Vertex checkered wheel the perfect combo.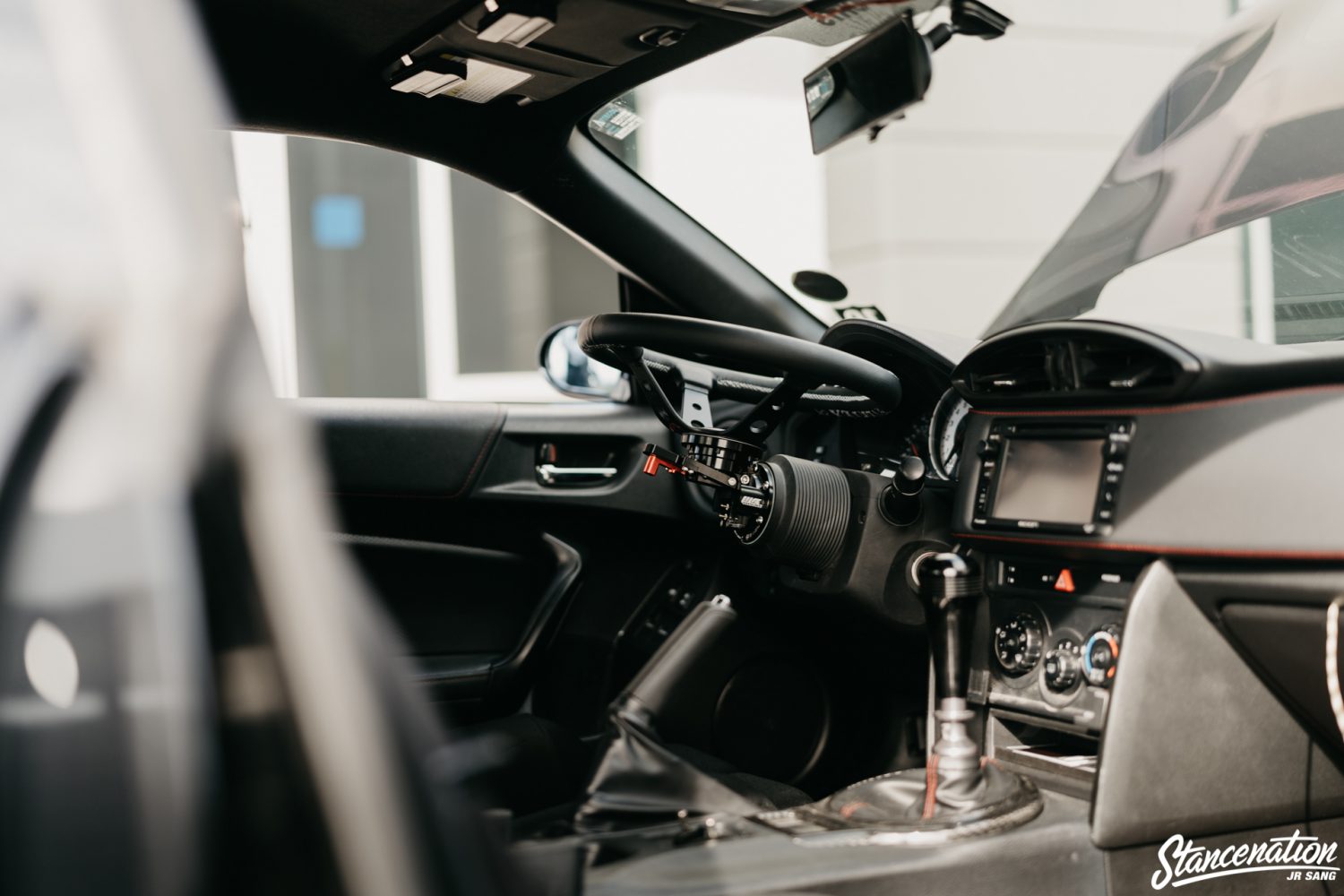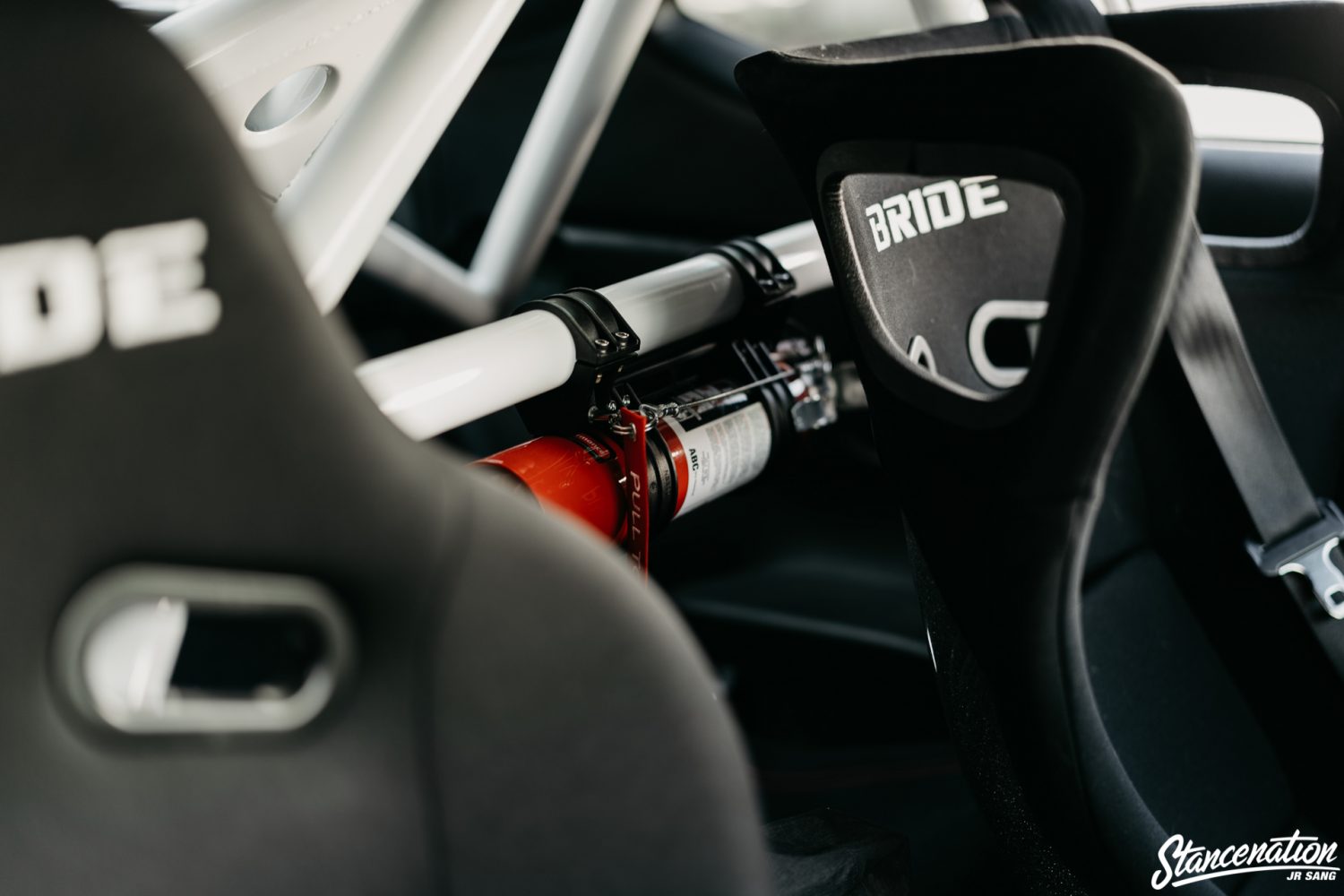 Now one part of this build that excited me the most had to be the motor. While most FRS builds you see out there are either stock motor with simple bolt ons or full-blown race motor build, i believe Thomson did his motor setup just right. He chose to start with a Jackson Racing C30 Supercharger. This may not be the most aggressive supercharger setup, but honestly why would you need much more? It allows for the car to still be very reliable, making it so he can hop right in anytime without having to worry. With opening up the motor like he did you don't want to leave it all choked up with a stock exhaust system. What he chose to do was install Tomei UEL headers bolted to a P&L catted front pipe and having a custom catback to tune in the perfect note for such a fun motor setup. To me, this setup is the perfect balance of power and reliability. This is the kind of setup I wish Toyota would have done from the get go.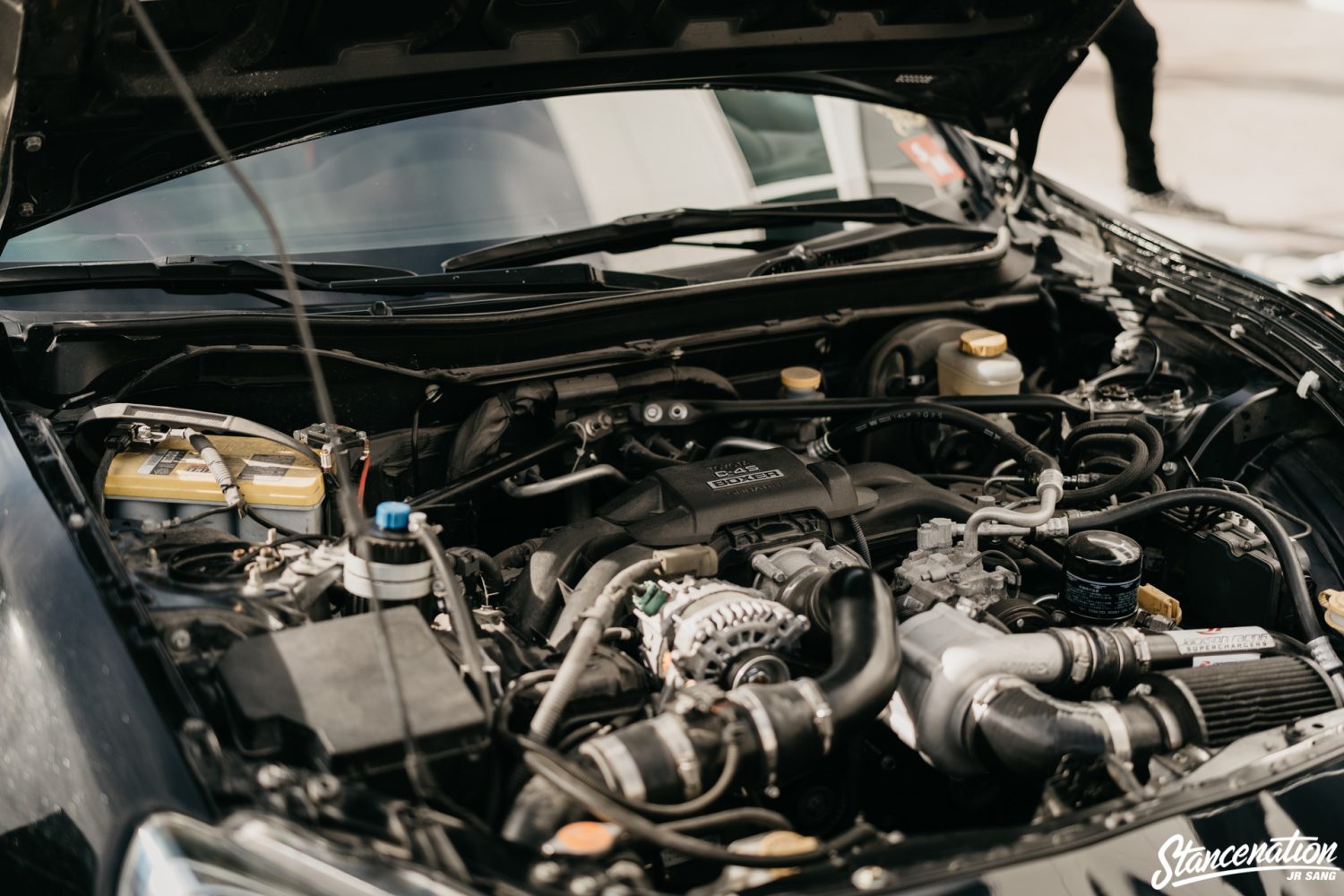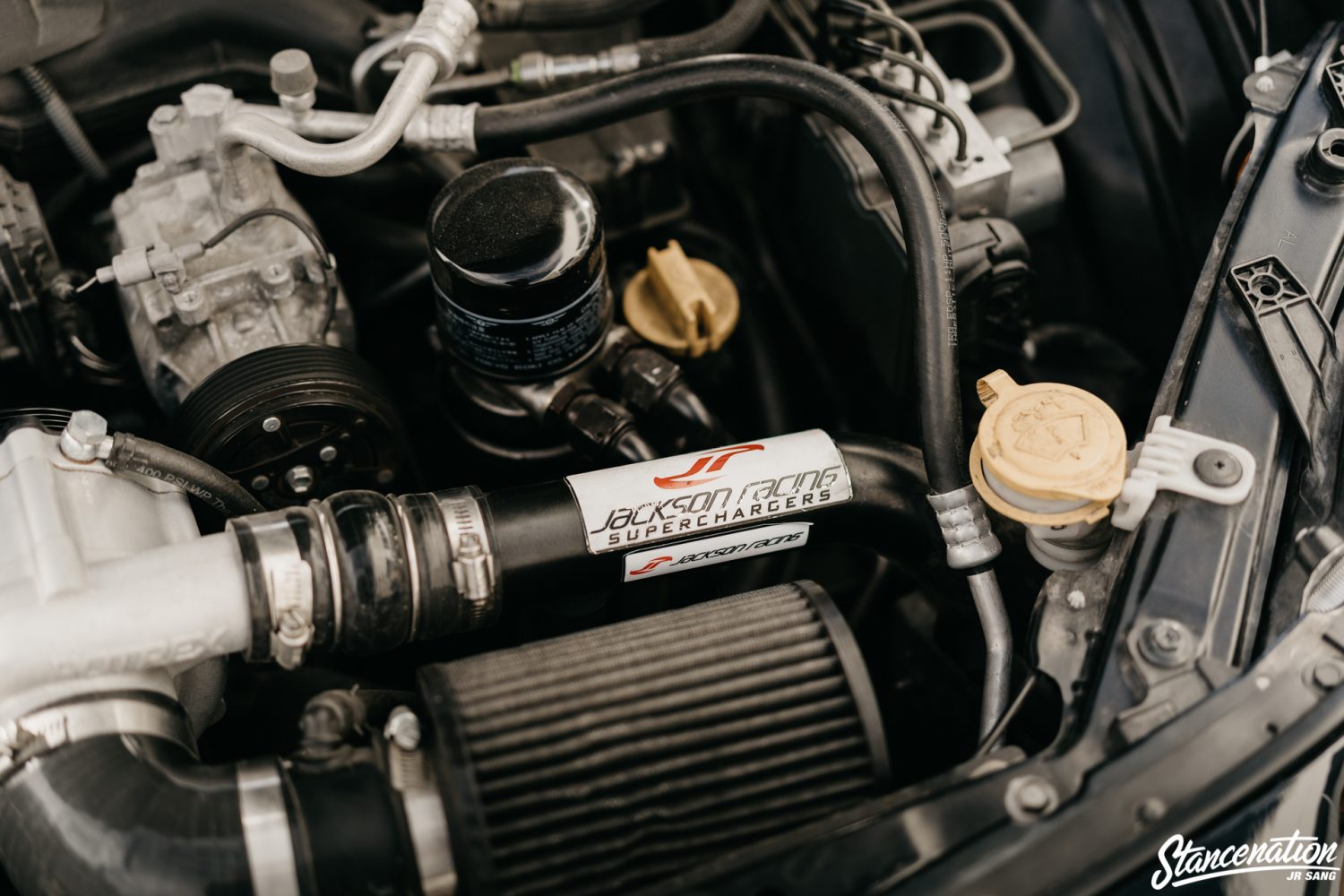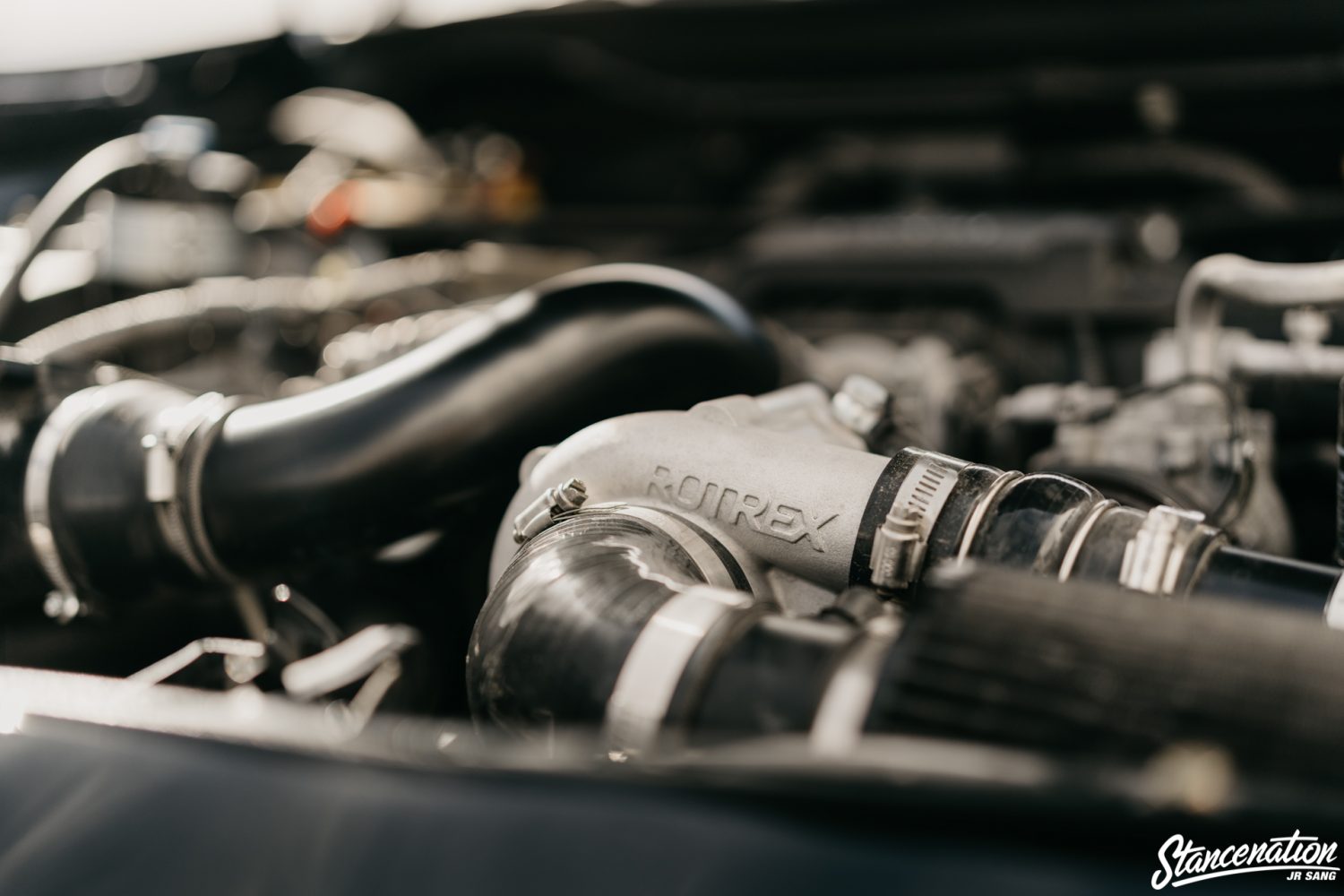 With having so much done to Thomson's FRS he of course, like all of us, wants more. He has plans to continue building onto his motor giving him more power to push it past that 400whp mark. While he may not push the car to its limits often, it's always a nice feeling knowing you have that option, and let's face it if you're anything like me, you'd be ripping on it everyday putting a huge smile on your face. On top of the motor build he aims to perfect the exterior as well. To me, everything on the outside looks perfect, but Thomson wants to fix any imperfections in the paint and body and make it that much better. With all that being said, the main goal he has is just to get it out and enjoy it more. He wants to do this by taking it to more shows and more weekend cruises.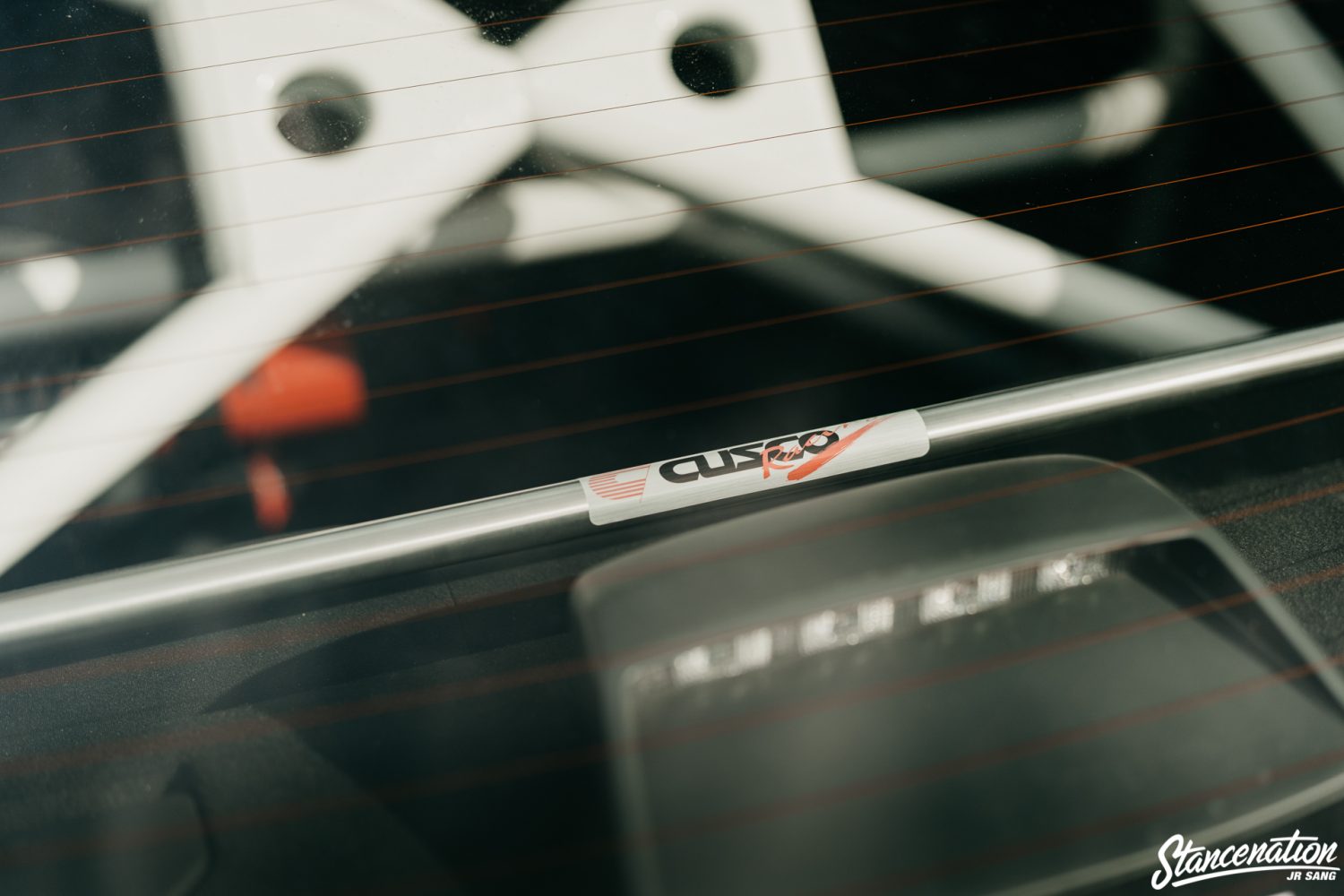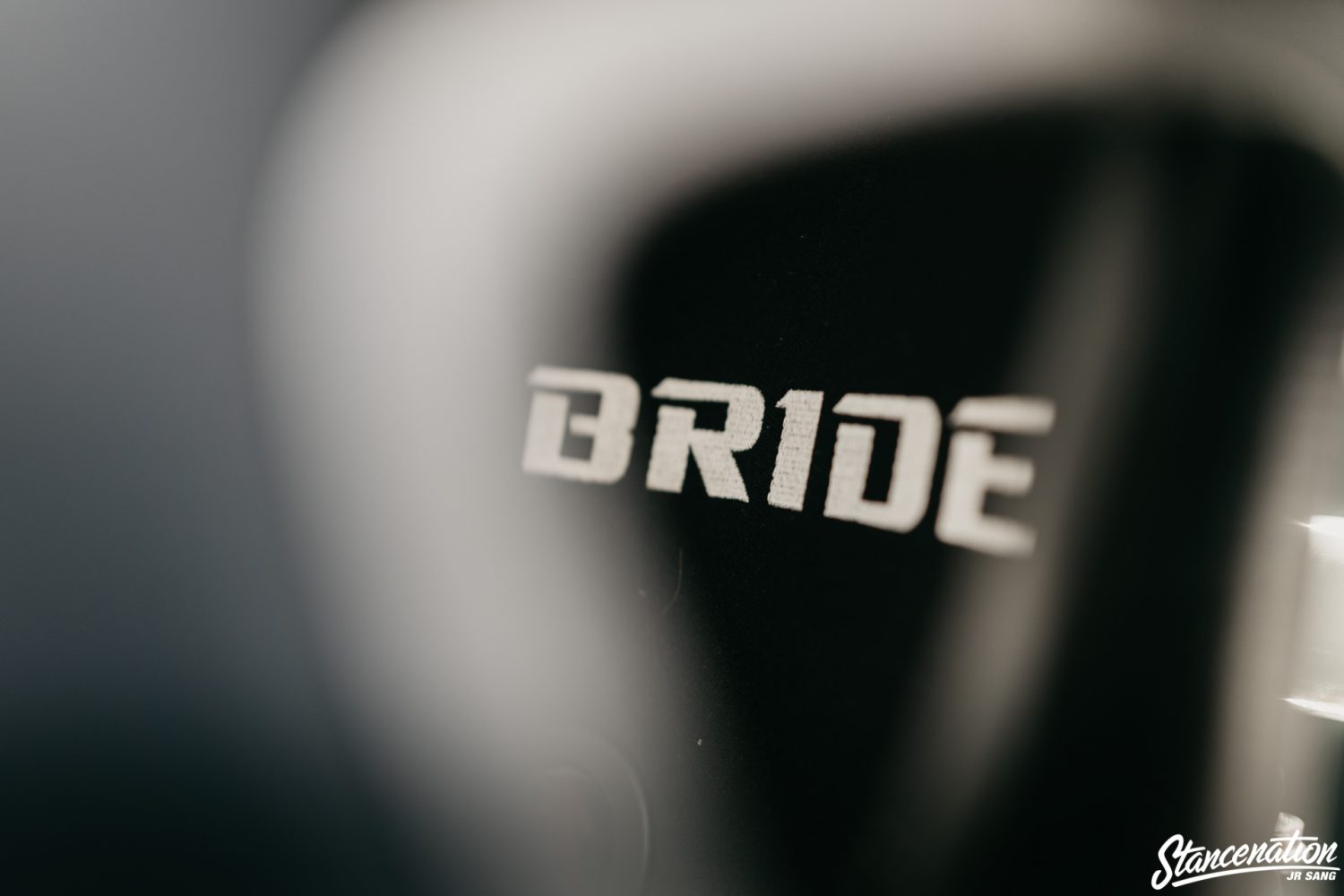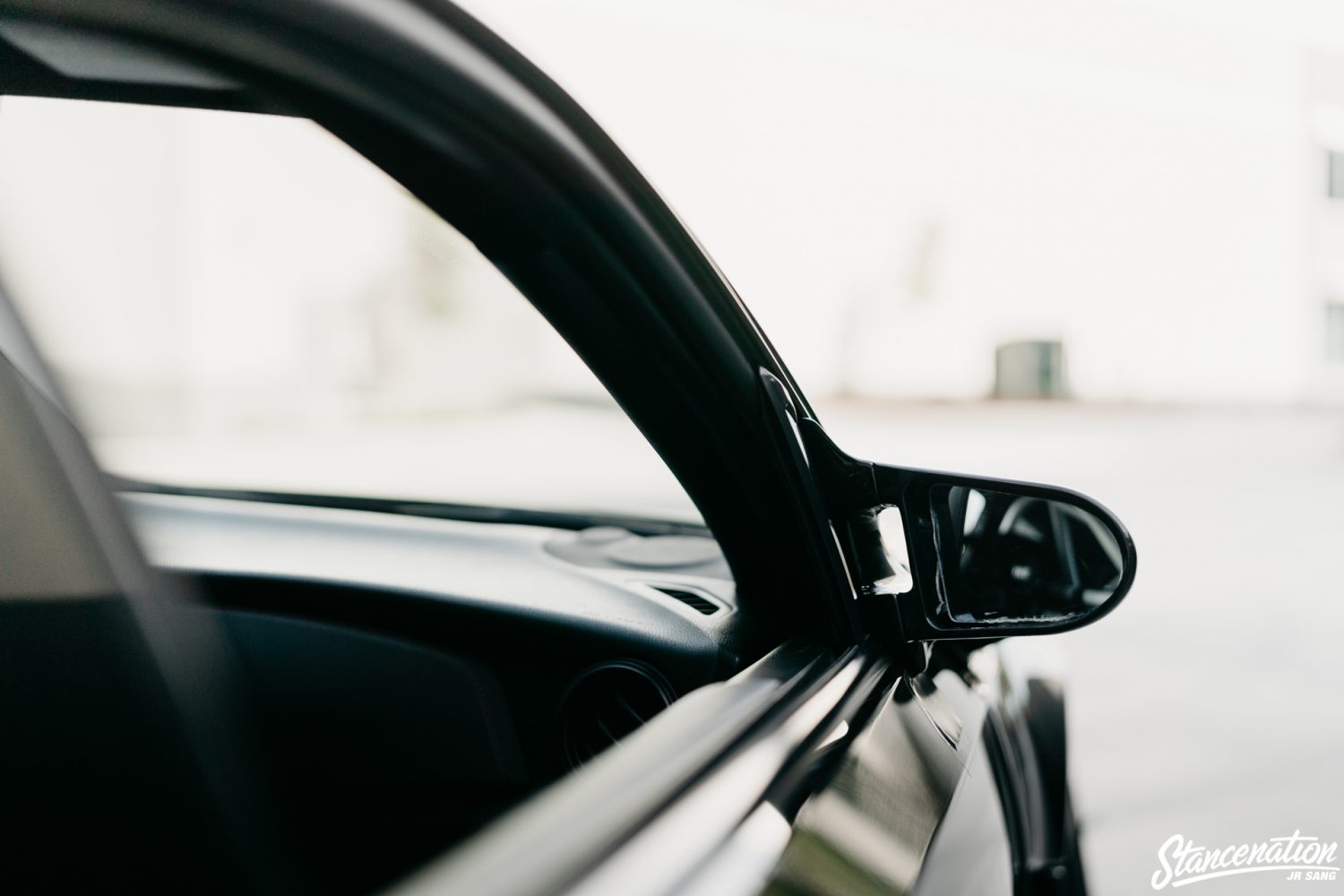 What Thomson created with his FRS is something that people in any car community can appreciate. He was able to take a chassis that most believed under delivered into a drivers car that just looks damn perfect. It was a nice refreshing take on this platform and I'm excited to watch him continue with his build and watch the further progression of all aspects within.