Not often do you get a chance to visit the famous 326Power shop, so when you do you make sure to take as many photos as you can. That's how it is for us at least! Today though we will focus on one of 326 Power's latest builds, which is that super loud & aggressive Toyota 86 (FRS/BRZ stateside)! We first saw it back in StanceNation Nagasaki about 10 months ago but since then it's stayed relatively the same since then.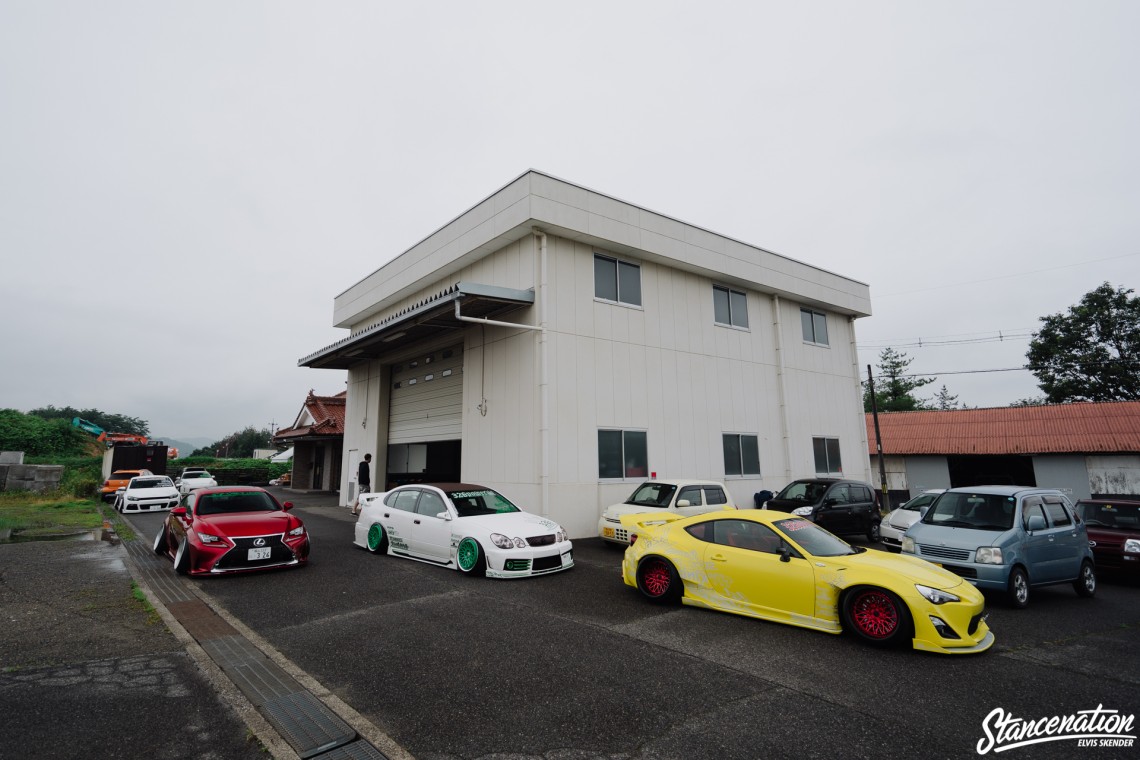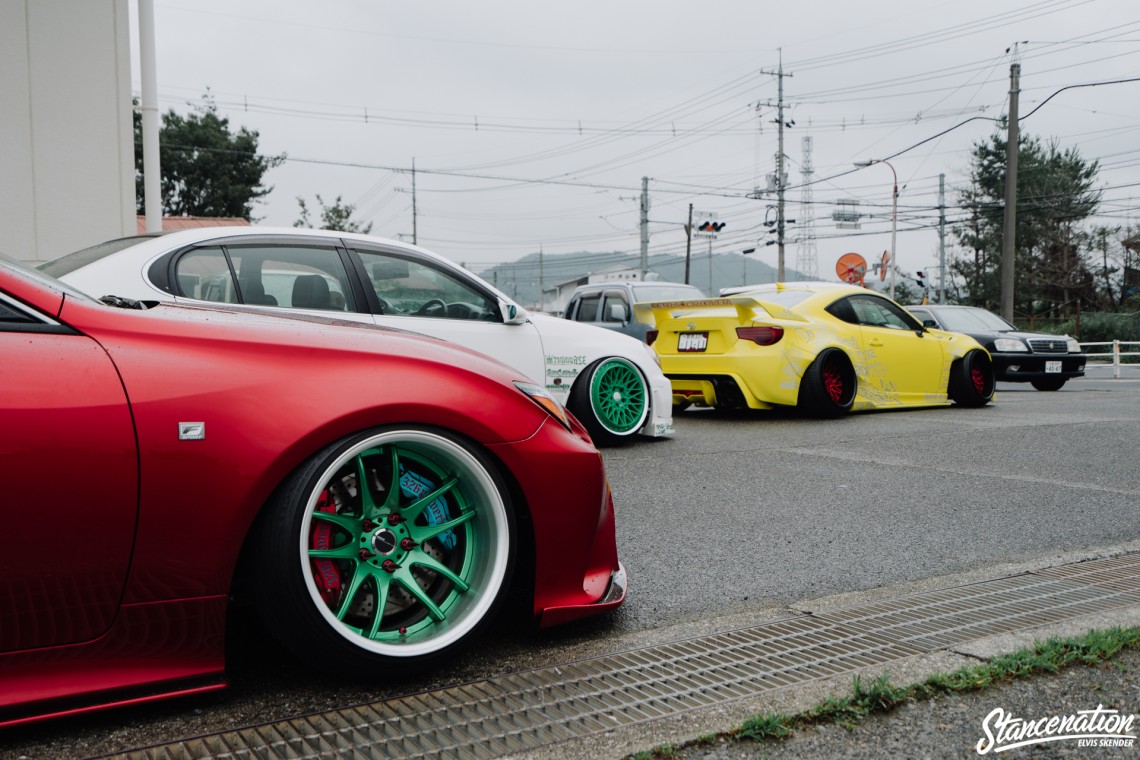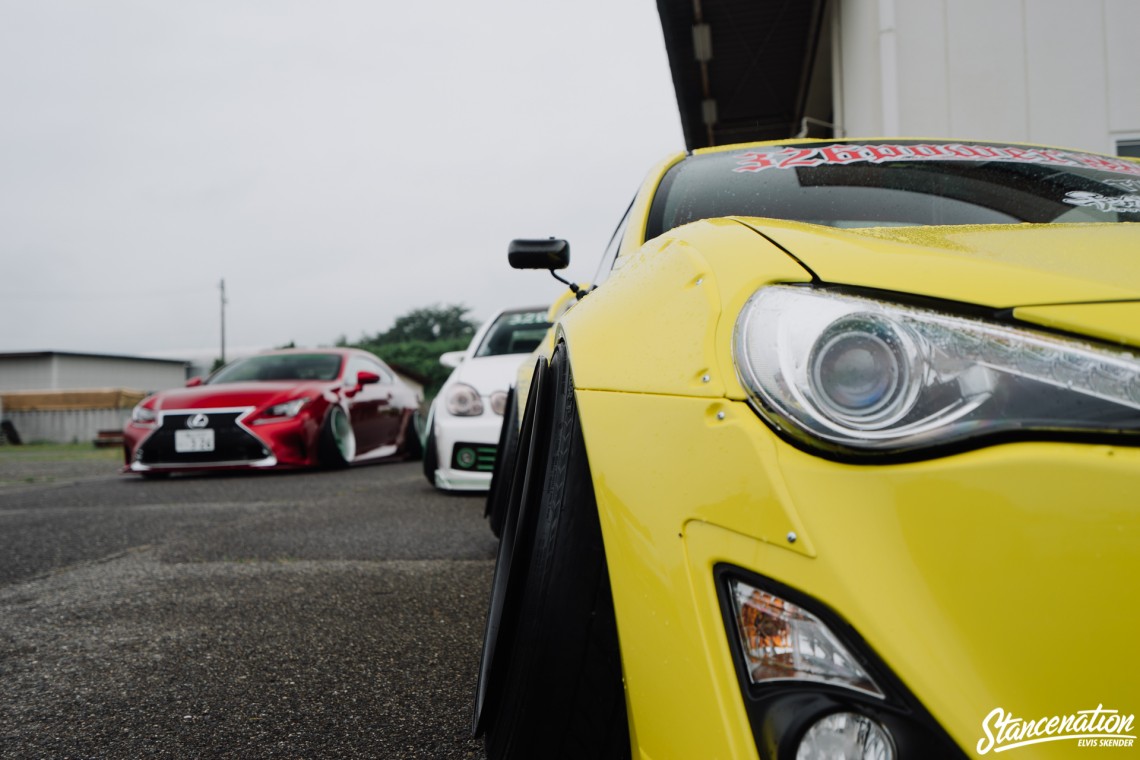 Days before our visit we reached out to 326 Power to make sure there are at least a couple of cars we can shoot, and they did not disappoint. Inside the shop were a couple of cars they were working on, while outside of it was the Lexus RC, Toyota Aristo, toyota 86 and Mitsuru's old Nissan 350Z. We'll have more on those at later time but let's take a look at the 86 for now!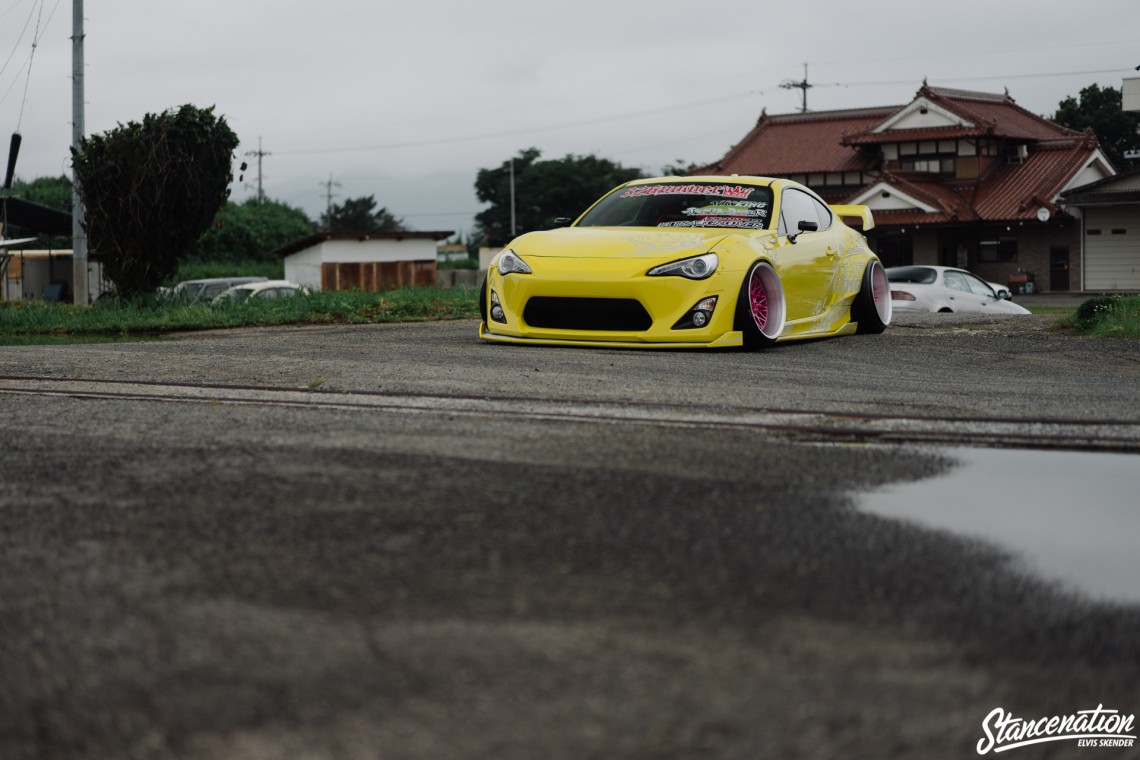 Where do you even start? This car has an unbelievable amount of presence.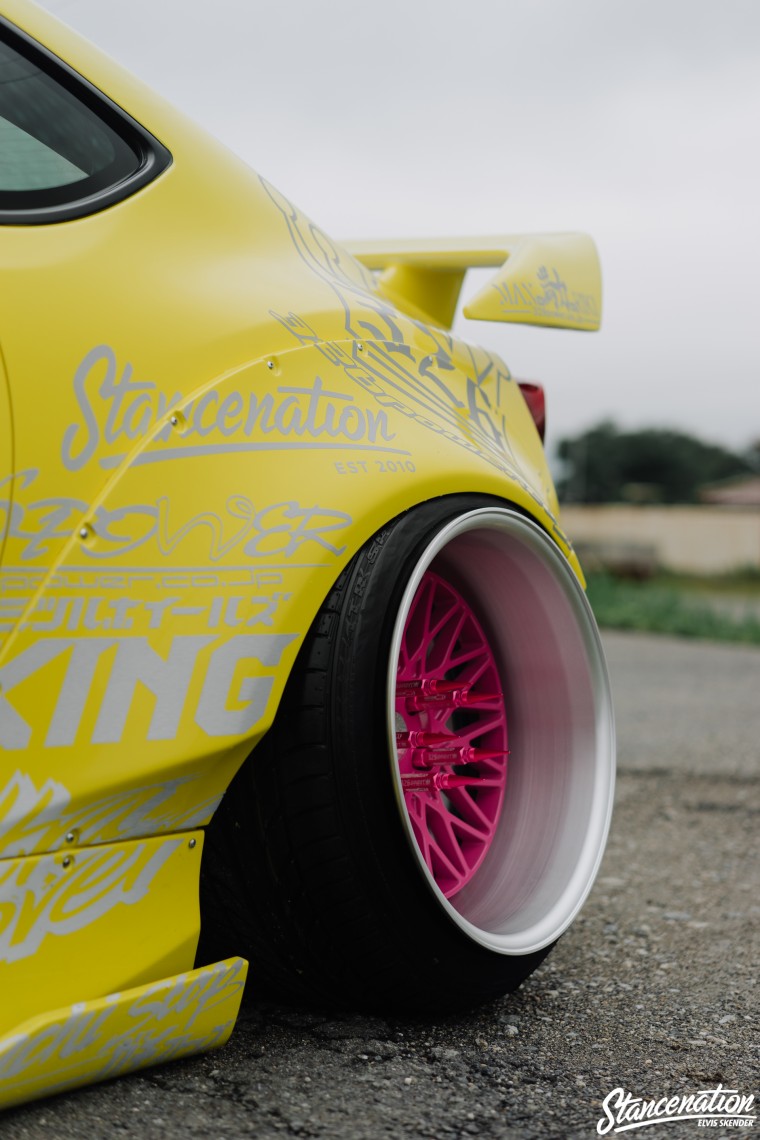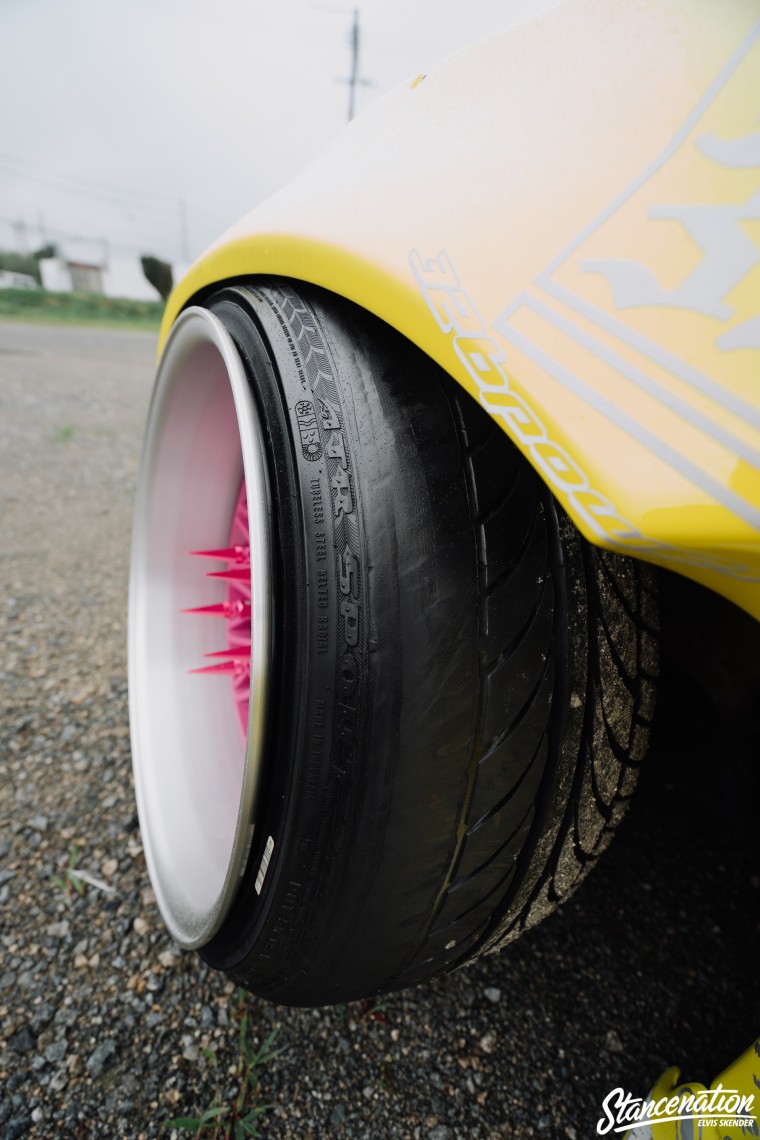 The fitment you see in front of you is referred to as "outlip" by Mitsuru-san. To elaborate, it's essentially a wheel fitment where only the outer barrel (lip) pokes past the fender, while the tire stays inside the fender. In most cases the fender rests against the tire at all times as it if were "aired out", but in reality it's a static suspension. In most cases, the process requires shaving down the edges of tires to achieve the maximum clearance.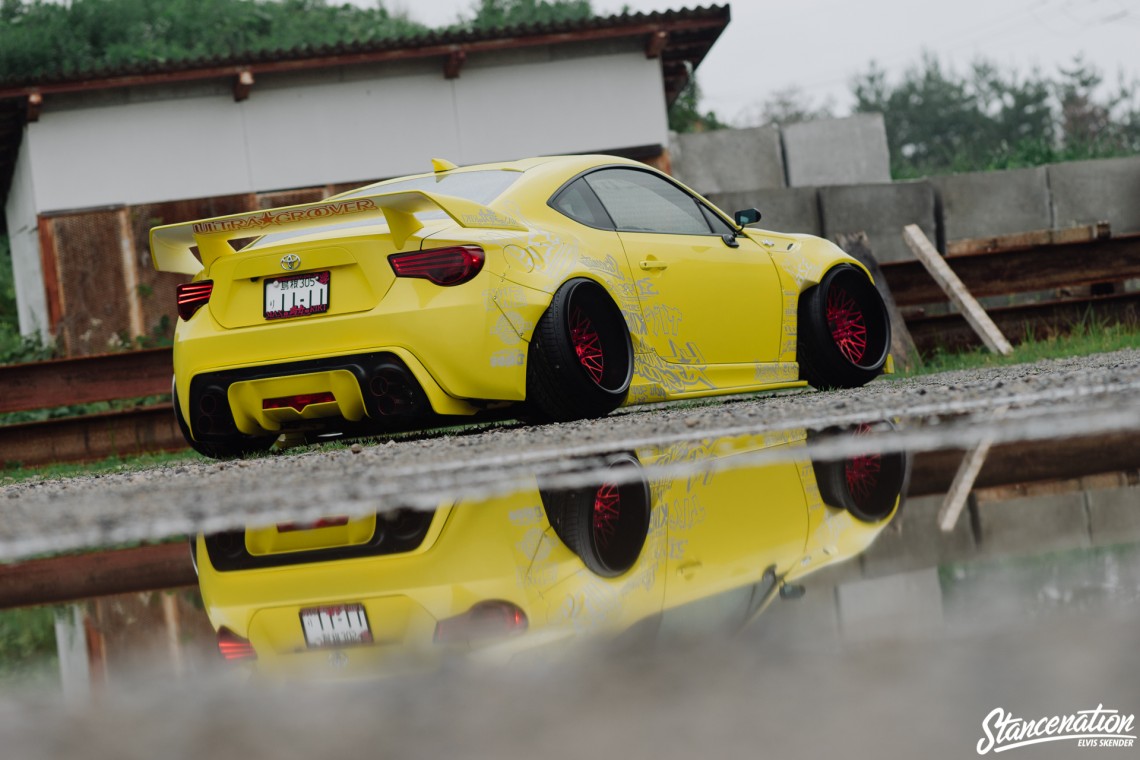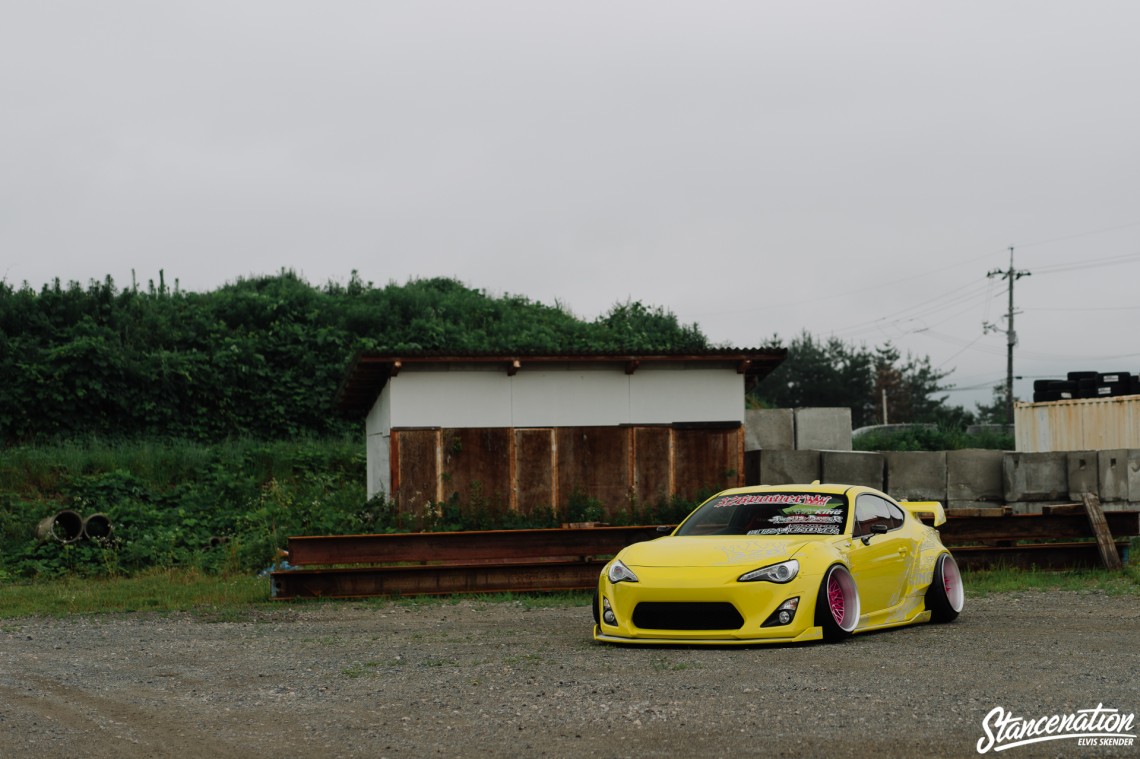 Aero wise, 326 Power is running a slightly customized Rocket Bunny kit, which includes custom front lip and diffuser, as well as some slight adjustments to over-fenders.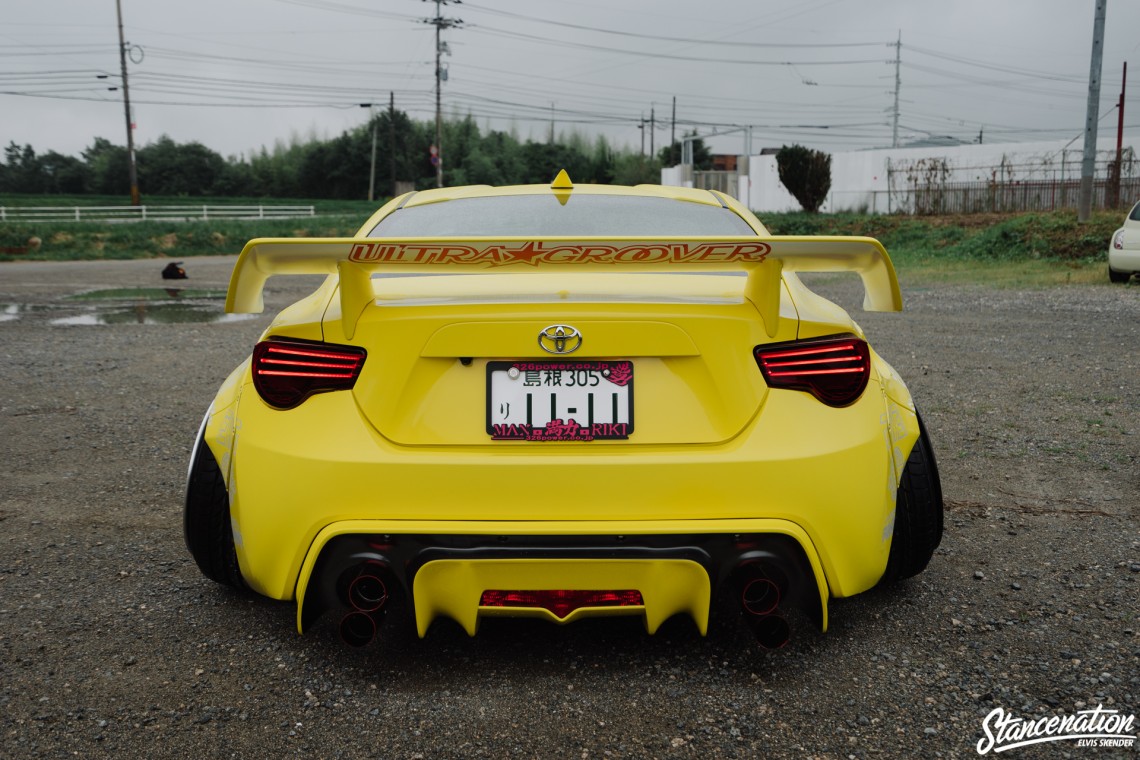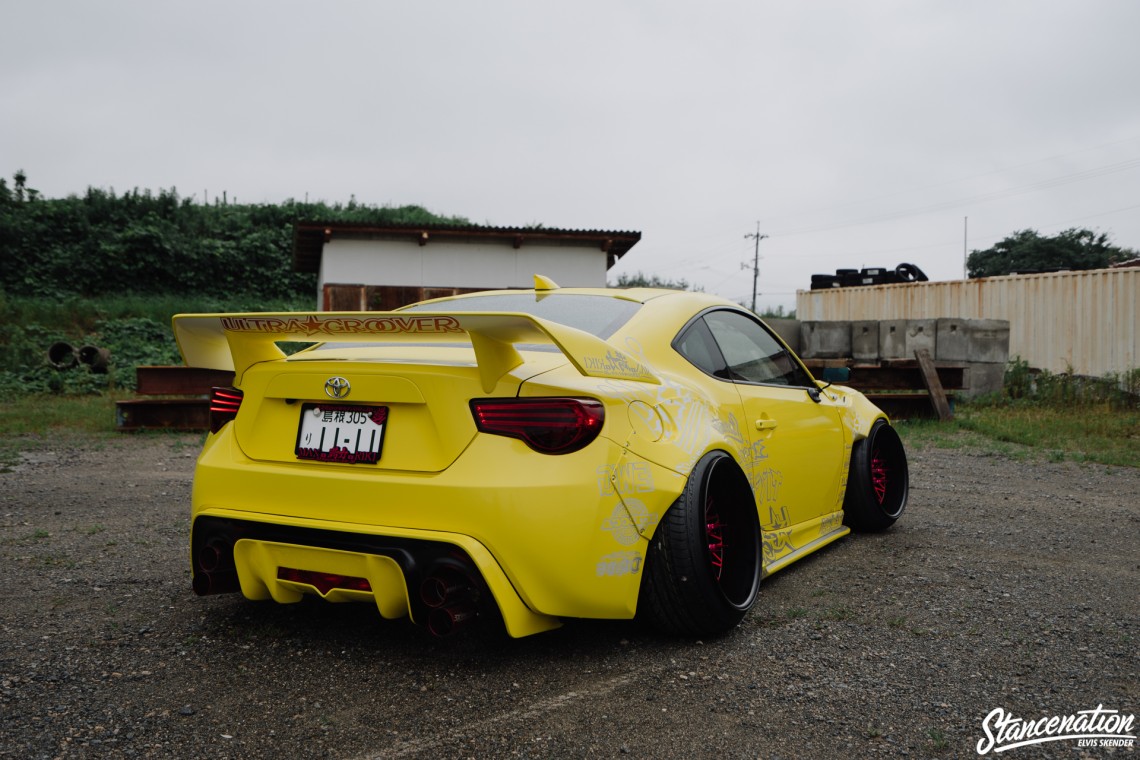 Out in the back you're looking at Lexon tail lights.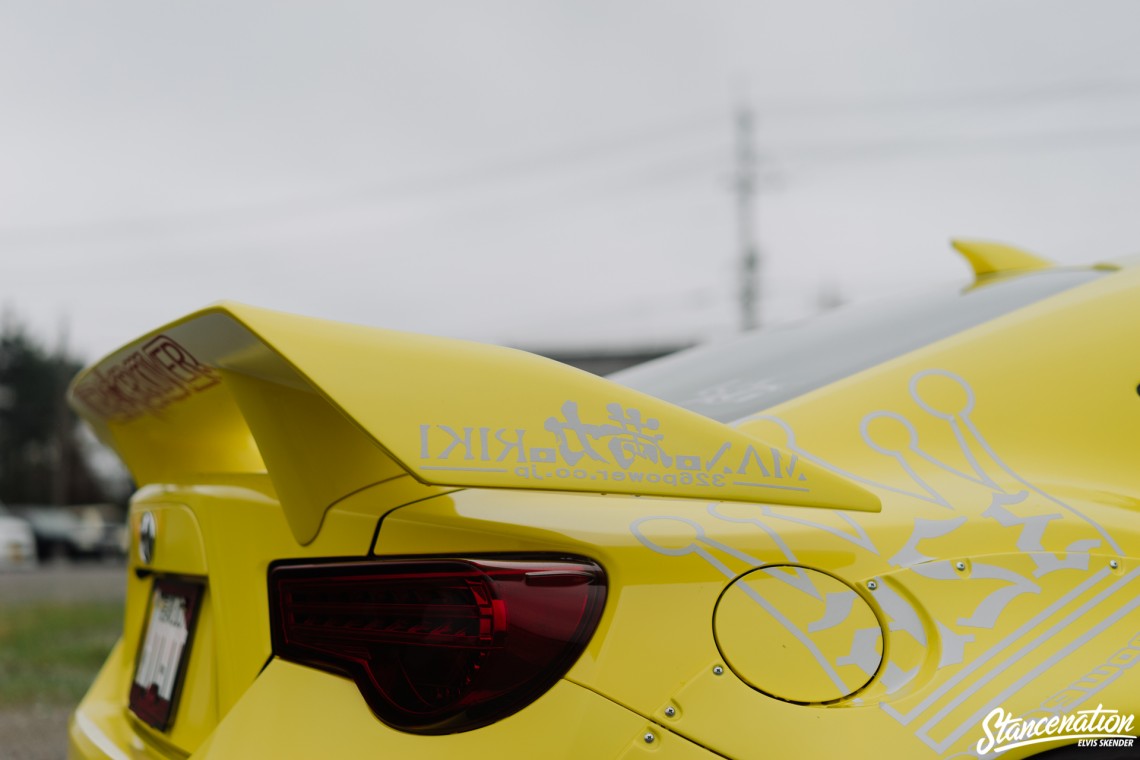 Another custom touch is the Manriki Wing by 326 Power. The stands were slightly customized to sit the way they do.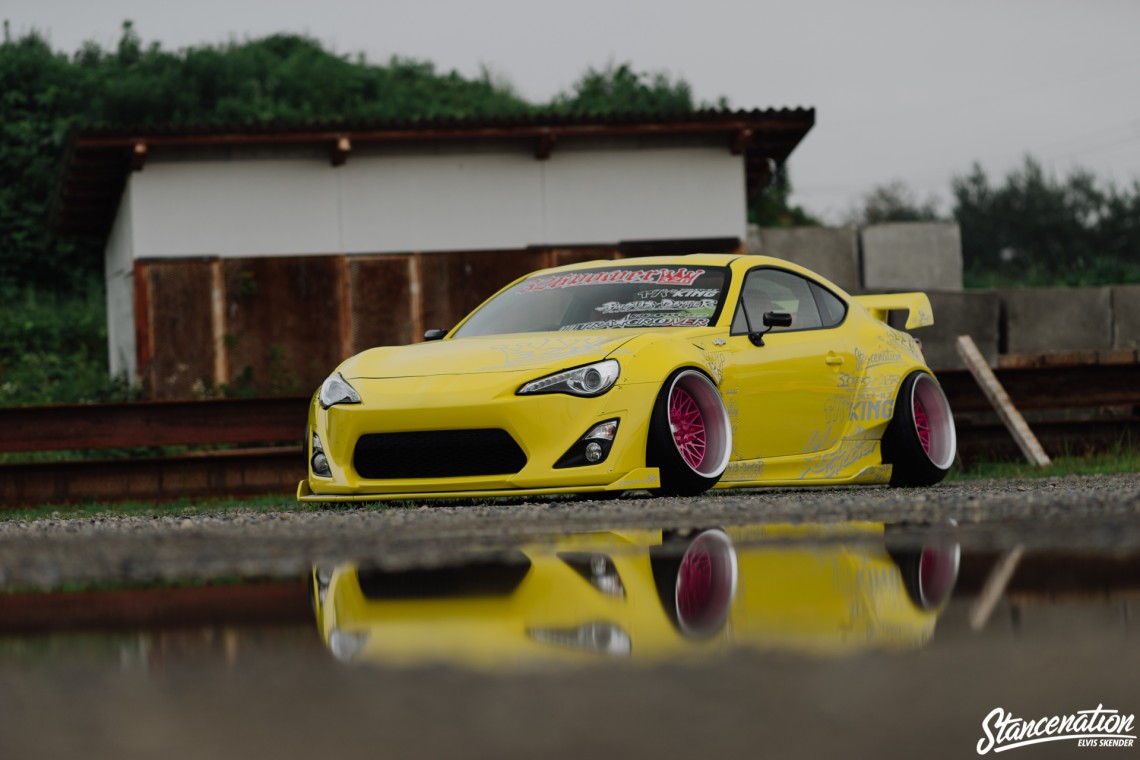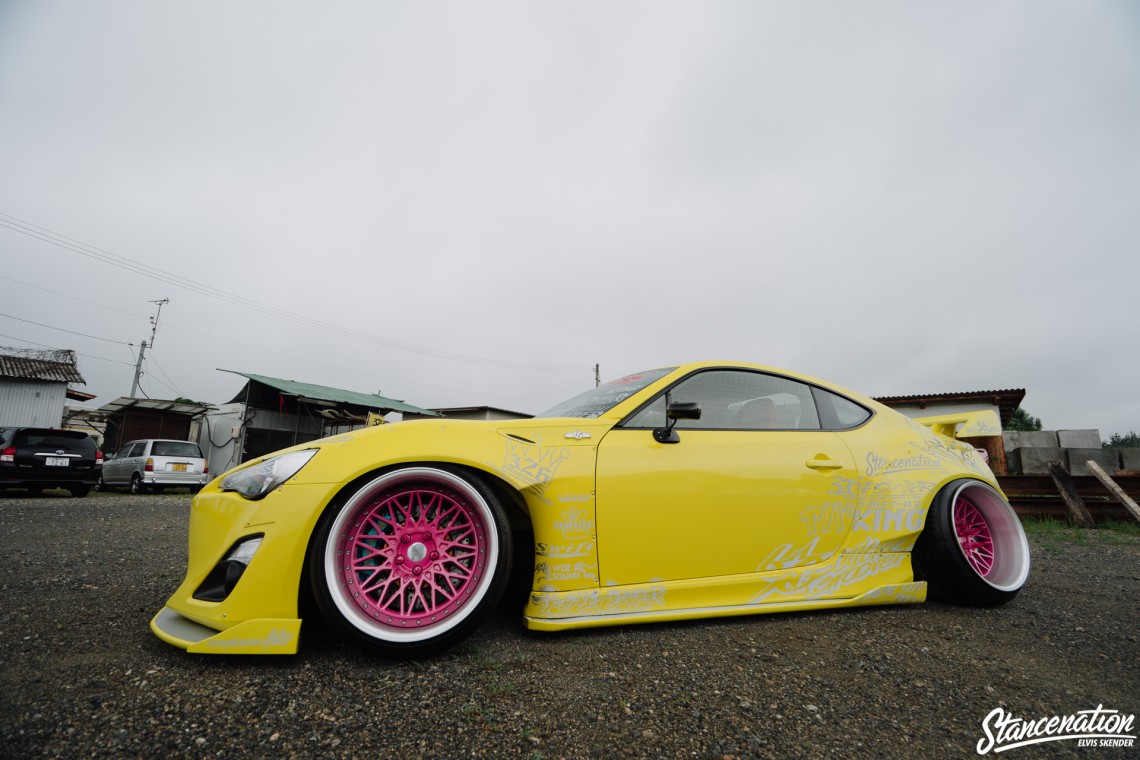 Wheels are also made by 326 Power and go by the name of Yabaking Mesh. You can check out all the options as well as Yabaking Spoke (their other wheel) by clicking here.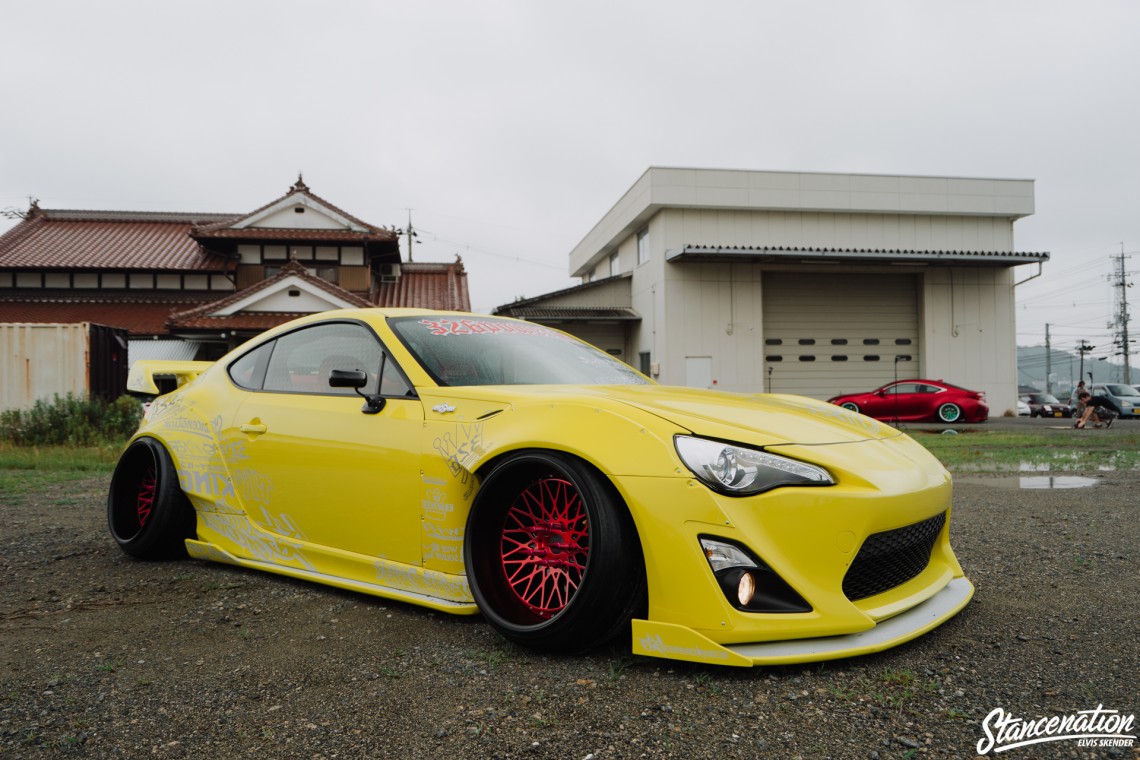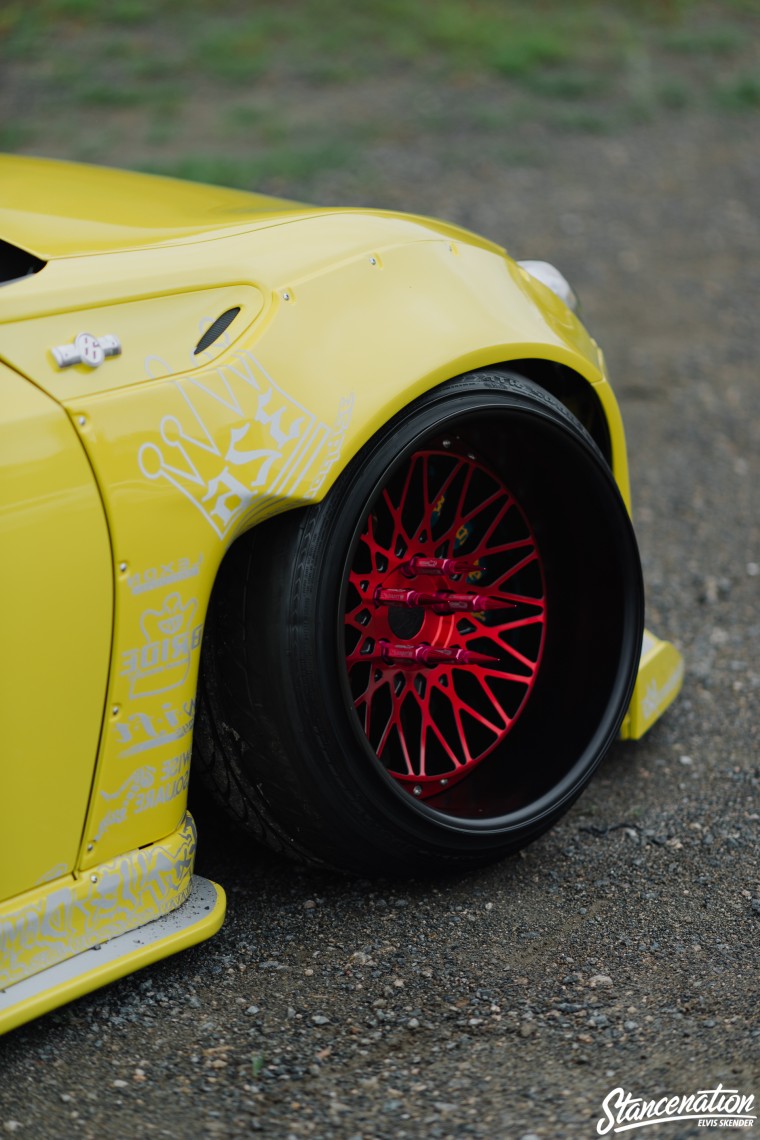 As mentioned before, the car is equipped with 326 Power coilovers and features 45K front spring rate & 60K rear spring rates.