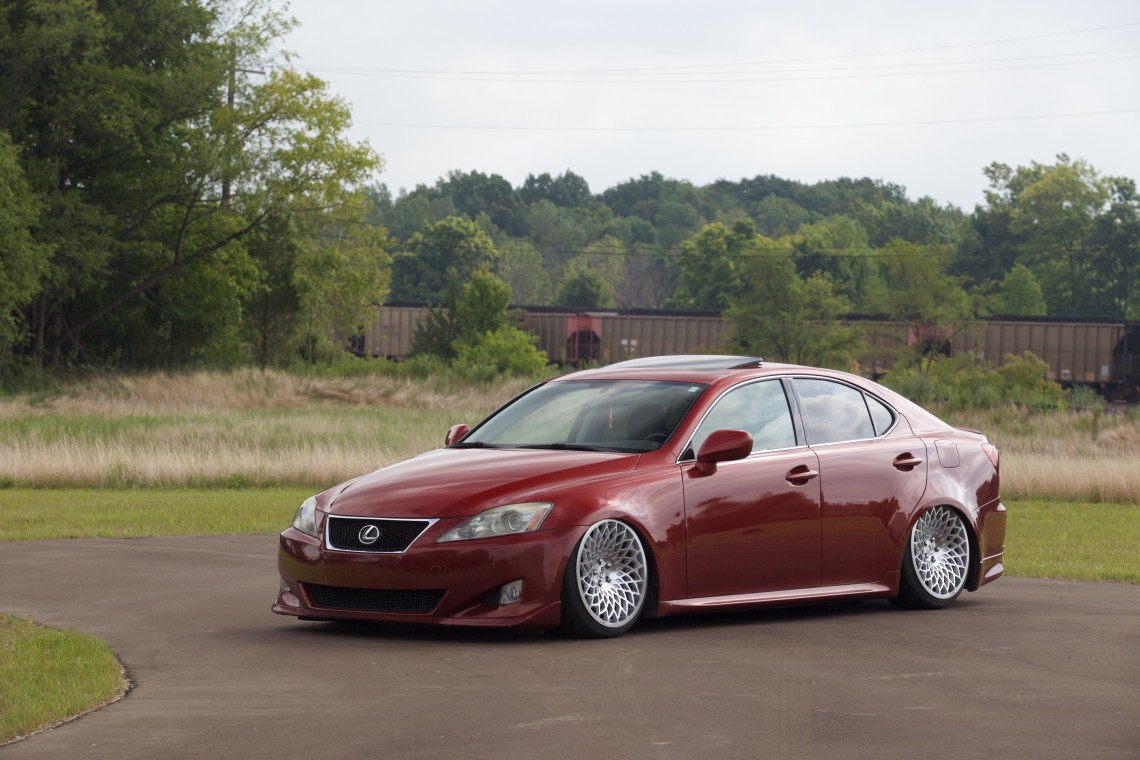 The Lexus brand has always symbolized luxury, power and sophistication. Their lineup of sports sedans have always delivered the goods, whether you are a driving enthusiast or just appreciate a fine automobile. For those who live in a winter climate or simply enjoy all-weather stability, Lexus even offered AWD to keep you and your vehicle on the straight and narrow.
What else could make an already capable AWD IS or GS better? Lexus left plenty of opportunity to lower these cars and get a sleeker, meaner look. They also sculpted fender openings that can swallow some very aggressive tire sizes. This left the engineers at Air Lift Performance a perfect canvas to engineer the performance air suspension kit for Lexus IS/GS AWD.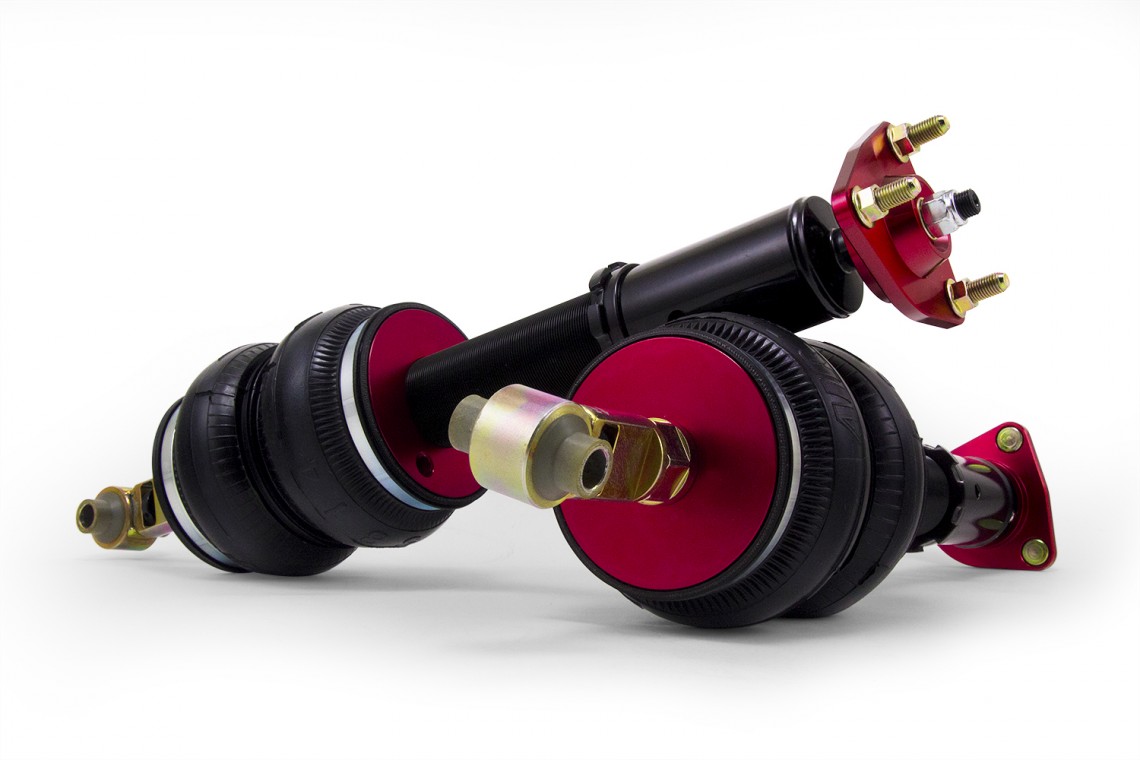 Getting this whip slammed as far to the ground as possible was the first order of business. Let's just say that Air Lift Performance engineers achieved that goal with a 4.2" drop from stock in front and a staggering 6" drop from stock out back! No coilover system can even come close to transforming the appearance of your car like air! The best part is that you don't need to live with all of the compromises of a static suspension. With a range of air management options such as the Air Lift Performance 3P and 3H control systems, you can raise back up to stock height in order to clear speed bumps or any other road obstacles, all with the push of a button. How's that for adjustability?
All kits are pushed to the limit to ensure precise handling and tuned to provide a comfortable, sporty ride right out of the box. If you have other ideas of what you want, there is plenty of adjustment available with damping adjustable shocks and threaded lower shock mounts so you can set up the suspension exactly to your liking.
In order to create an application that allows you to drive it, show it, and track it, no comprises were made to select the best components available. The front suspension starts with 30-way damping adjustable monotube shocks specifically tuned to bring out the best in your Lex, staying cool when running hard. These shocks have a huge range of adjustment from race car stiff to comfy boulevard cruiser. Air Lift Performance then added their own progressive rate, double-bellow air springs over the shocks and top them off with T-6061 aluminum upper mounts that contain high quality spherical bearings, giving the shocks immediate input for the best control.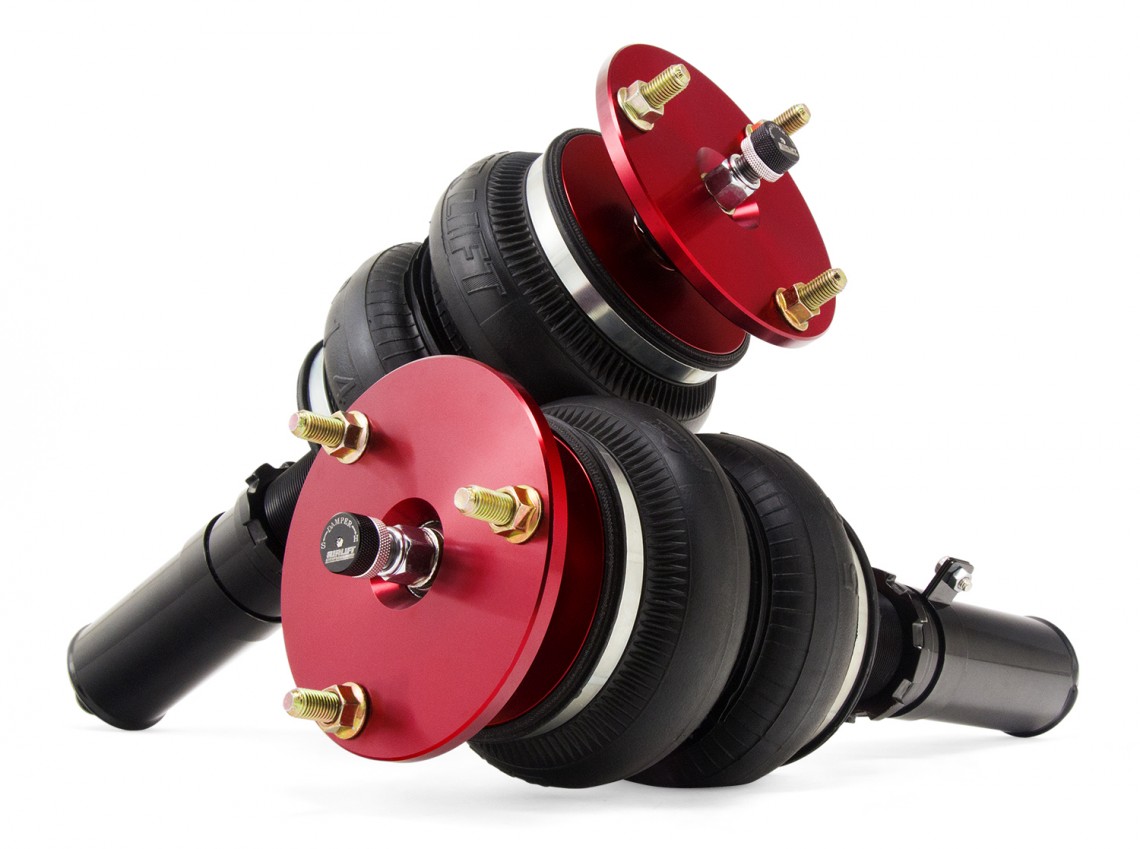 The recipe for the rear suspension looks very similar to the front. They used tuned, monotube, 30-way adjustable shocks, then put on double-bellow air springs over them. This time, the units are inverted to provide proper clearance and industry-leading suspension travel. This innovative package helps maximize performance while maintaining the excellent ride quality found in the Lexus' DNA.
In order to bring the most durable air suspension possible to market, Air Lift Performance tortured the main components of the kit to 1 million cycles (equivalent to approximately 100,000 miles) on a hydraulic test rig at temperatures ranging from -30°F to 150°F. Combining this test lab work with on-road testing and a one-year manufacturer's warranty, your suspension can handle whatever the road throws down.
Worried about installation complexity? If you can wire a stereo and install suspension components, then you have the necessary skills to complete the job on your own. And if you have questions or get stuck, you can rely Air Lift Performance customer support.
If you are looking for the most versatile, highest quality, lowest dropping suspension available for your Lexus, then find yourself a dealer, score a suspension kit and control system, and start living your #lifeonair.
MODEL FITMENT:
2006-2013 Lexus IS 250 AWD (ALL Powertrains)
2010-2013 Lexus IS 350 AWD (ALL Powertrains)
2006-2007 Lexus GS 300 AWD (ALL Powertrains)
2008-2012 Lexus GS 350 AWD (ALL Powertrains)
INSTALLATION DETAILS:
Modifications Req. Front: NONE
Modifications Req. Rear: NONE
Visit http://www.airliftperformance.com to learn more!