You may remember seeing this car in passing from a previous post regarding the GSO Cup Vol. 9 photo coverage the other day. Well, I am glad to inform you that our good friend and photographer JC Pepino followed up and snapped us a few more shots of this aggressive coupe. Built by 326Power, a shop located in Hiroshima, Japan, this Audi TT does not mess around.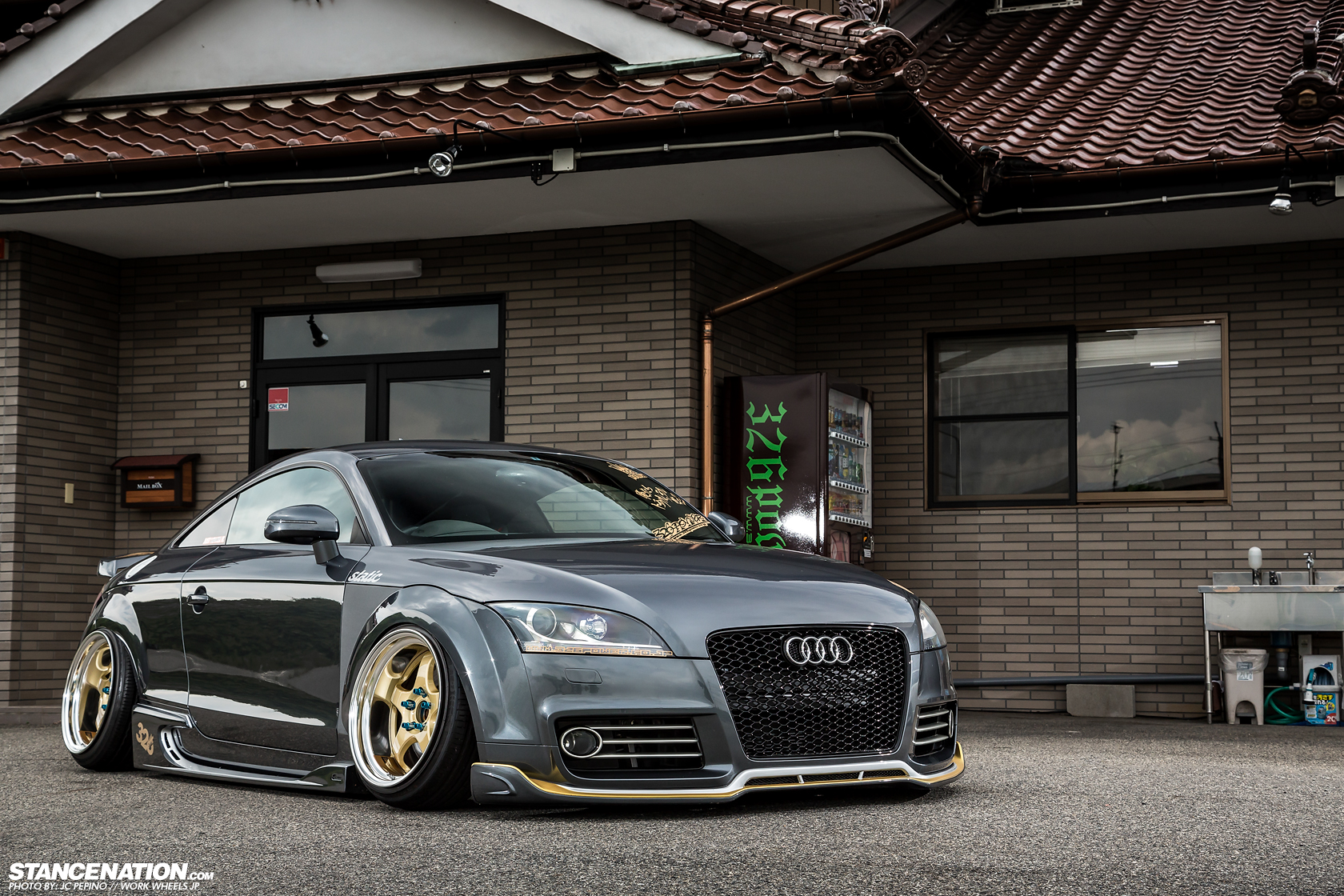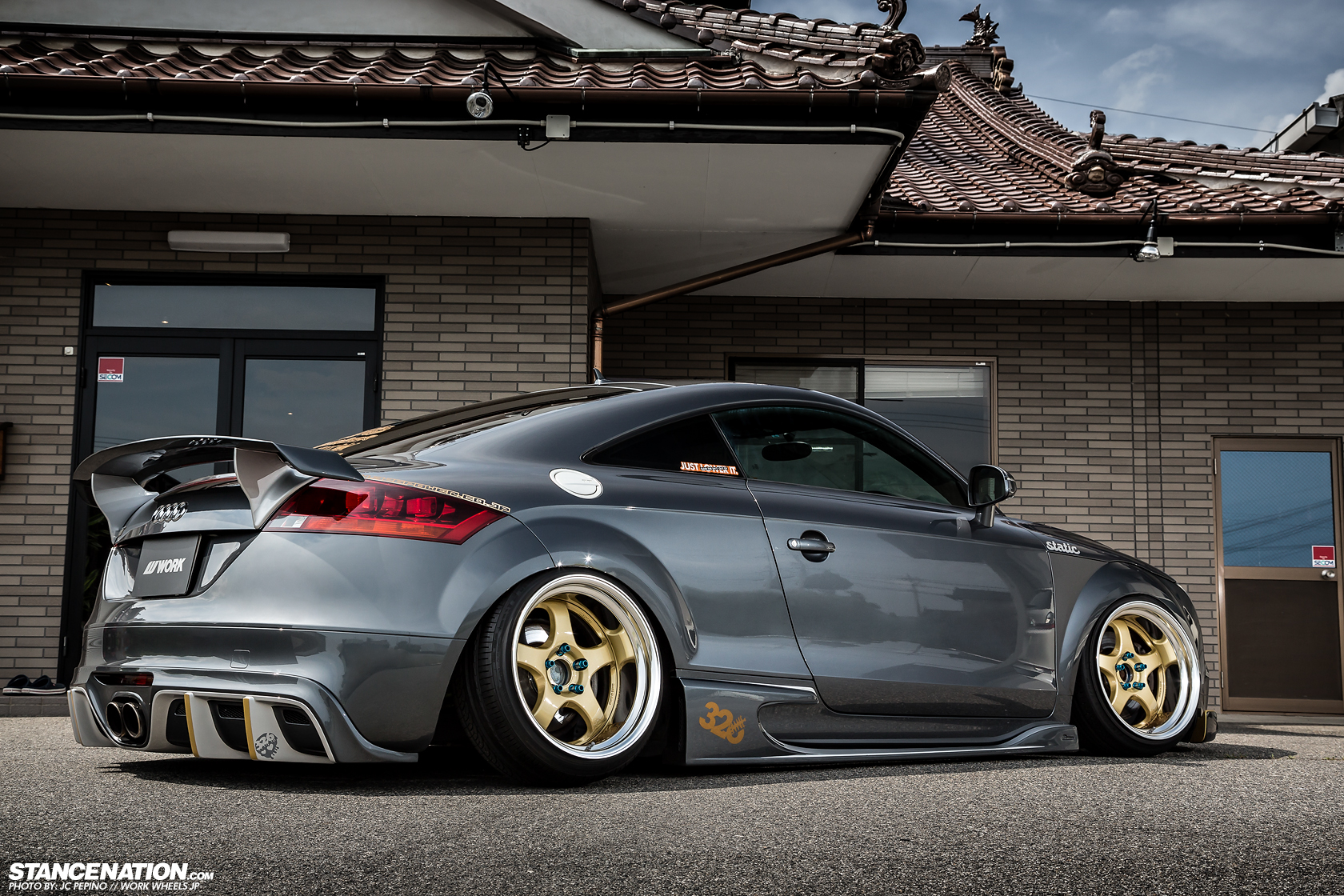 At first glance, I thought the car was riding on an air suspension kit that has been on many of the cars that we have featured as of late, however, I was pleased to find out that 326Power developed their very own coilover and applied it to this TT. The 326POWER Chak Riki damper provides this Audi with the ability to ride that low to the ground and maintain that nearly nonexistent wheel gap. As Elvis said, the guys over at 326Power calculate wheel fitment down to the millimeter with paper-thin clearance. The owner of 326Power, Haraguchi-san, clearly knows what he's doing and he is certainly showing it through these automotive mediums.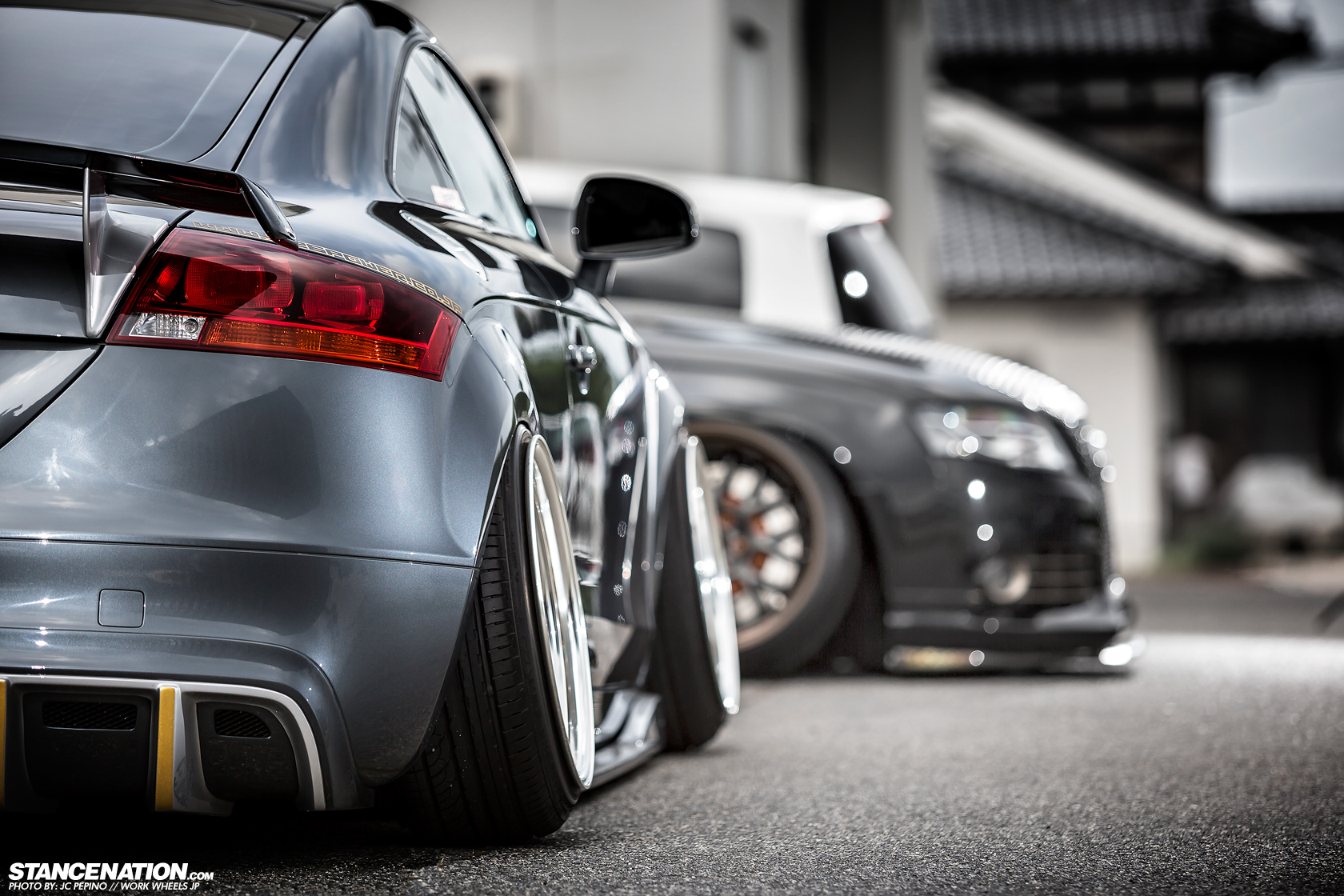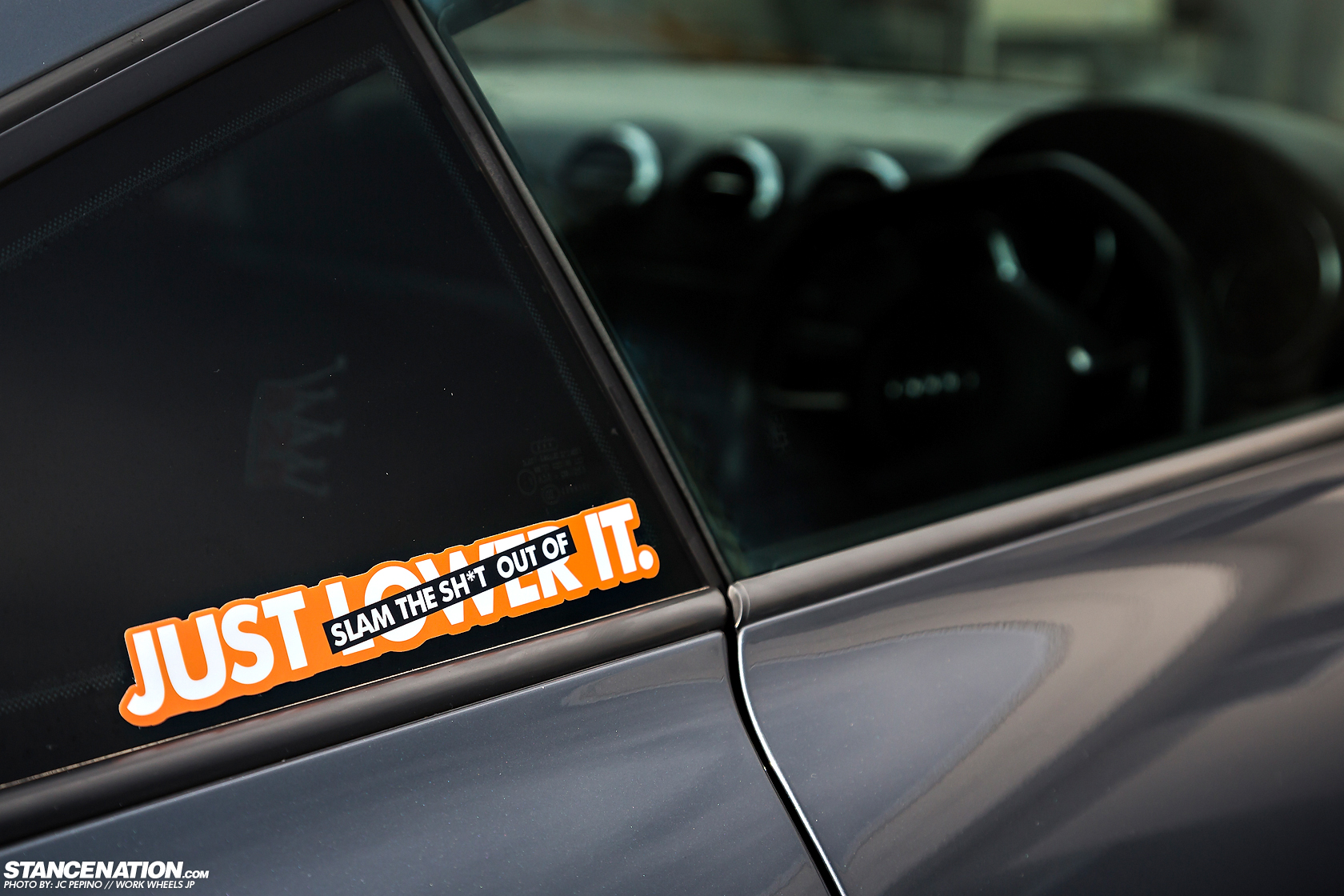 One thing I love about the TT line is the fact that it comes with a flared body already. It gives this low coupe a more wide and aggressive stance making the Audi look hunkered down. With that said, sitting underneath the fenders lie the new redesigned Work Meister S1R. The 2pc construction of the rims allow for 1mm increments when assembling them, making these the perfect choice to be applied to 326Power cars where just a few millimeters too much can spell doom for the fenders. In addition, check out that camber! In Japan, it's a bit more common to see the extremes in camber and it's always going to be a topic that's up for debate, but in my eyes, I totally dig the tire rising off the ground. That sh*t is BANANAS.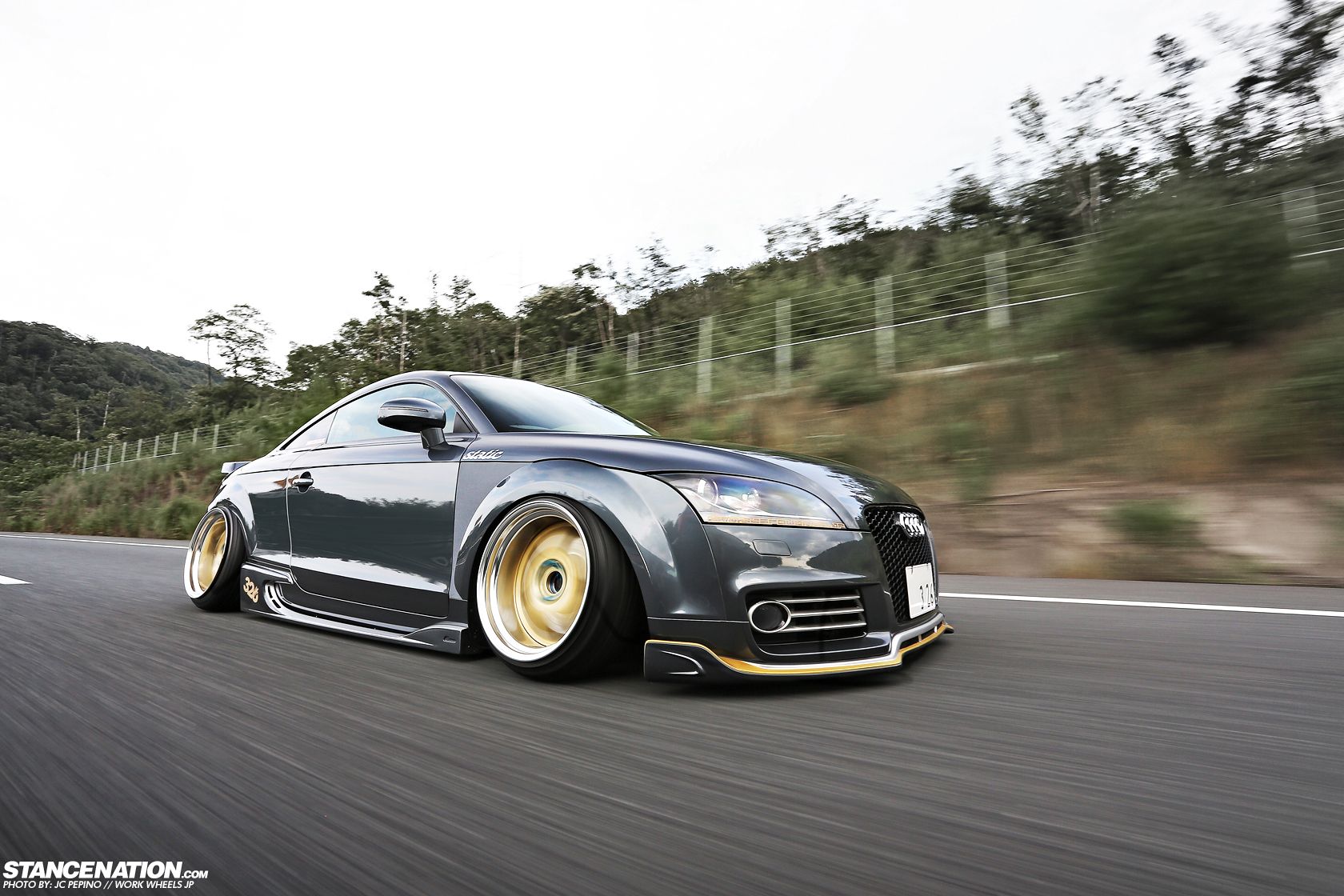 Although I can't read Japanese kanji, I love how the color of the stickers match the wheels and the accents on the front and back lip and bumper. The color scheme really makes this car flow together along its curvaceous lines.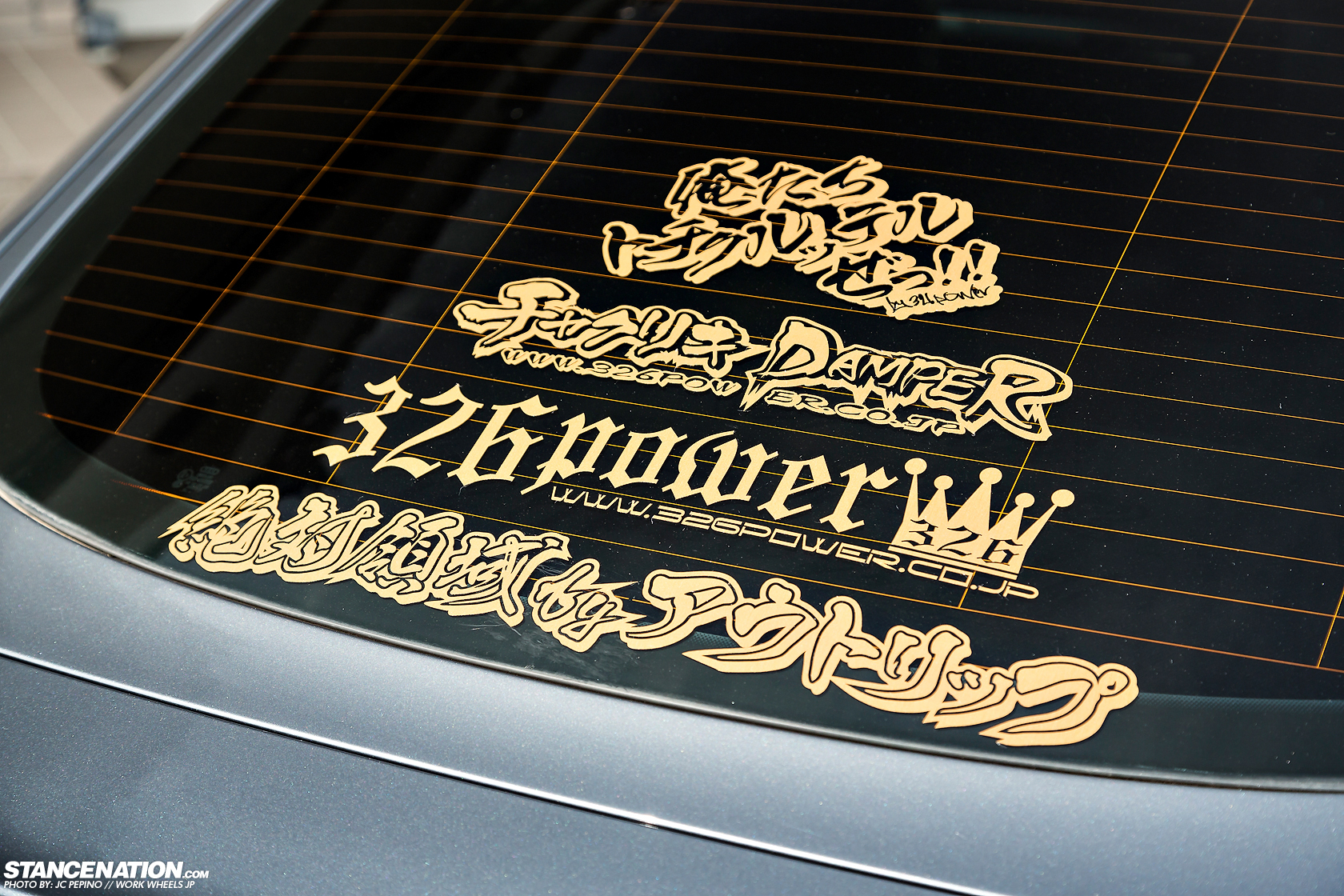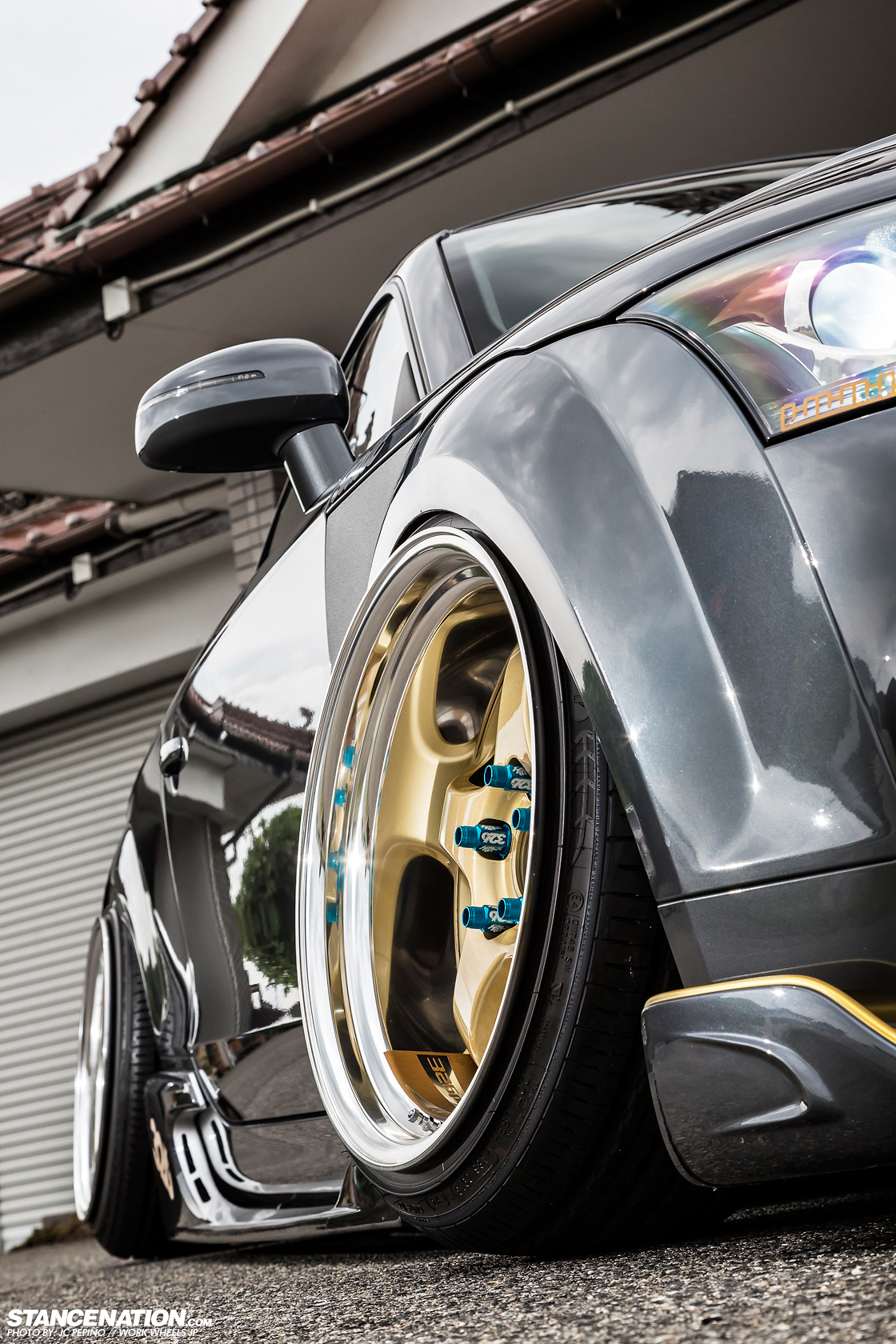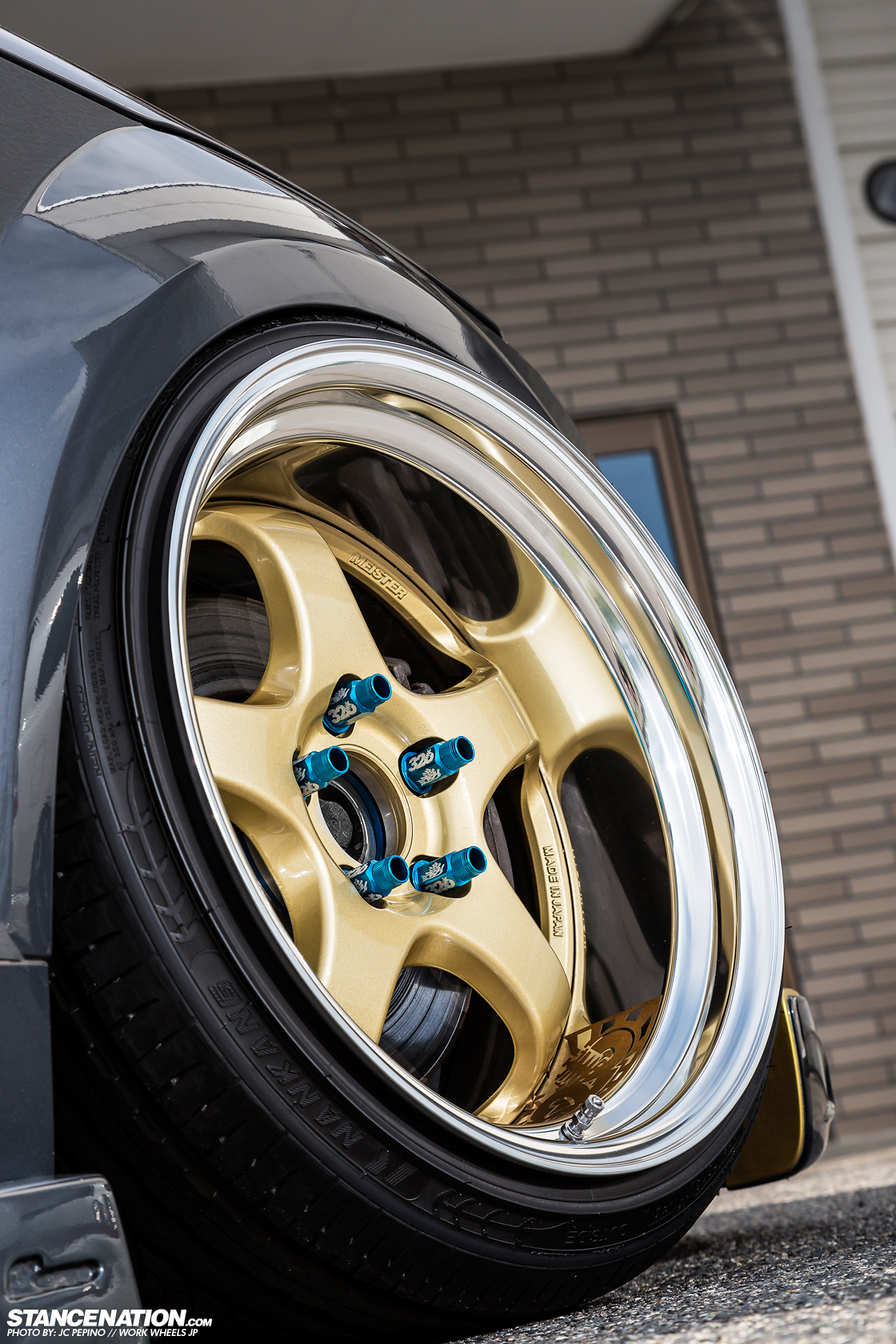 Take a look at the TOMMY KAIRA 3 Point Rowen TT S-line  kit. The front lip extends the original lines of the TT and makes the front end look appropriately wider.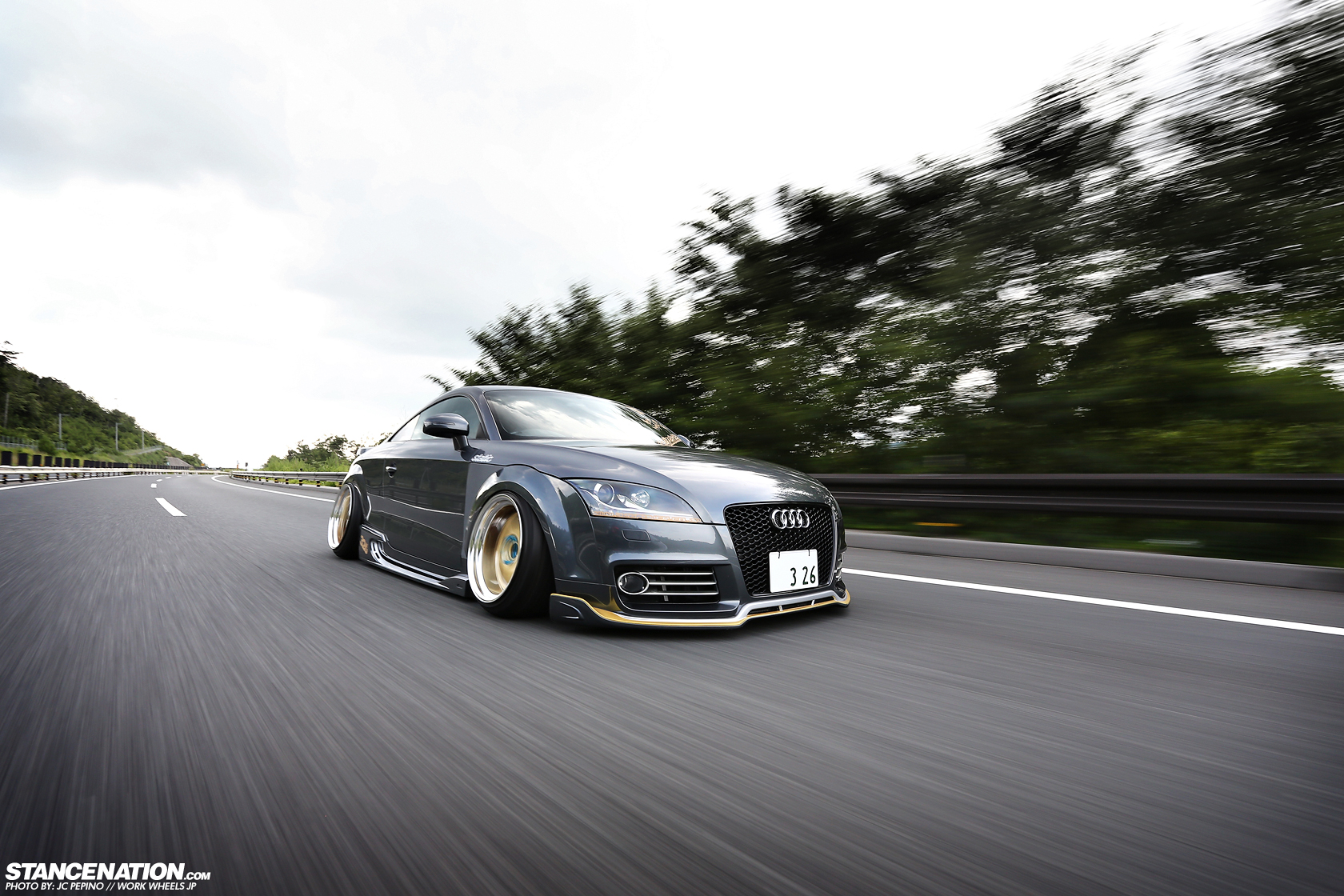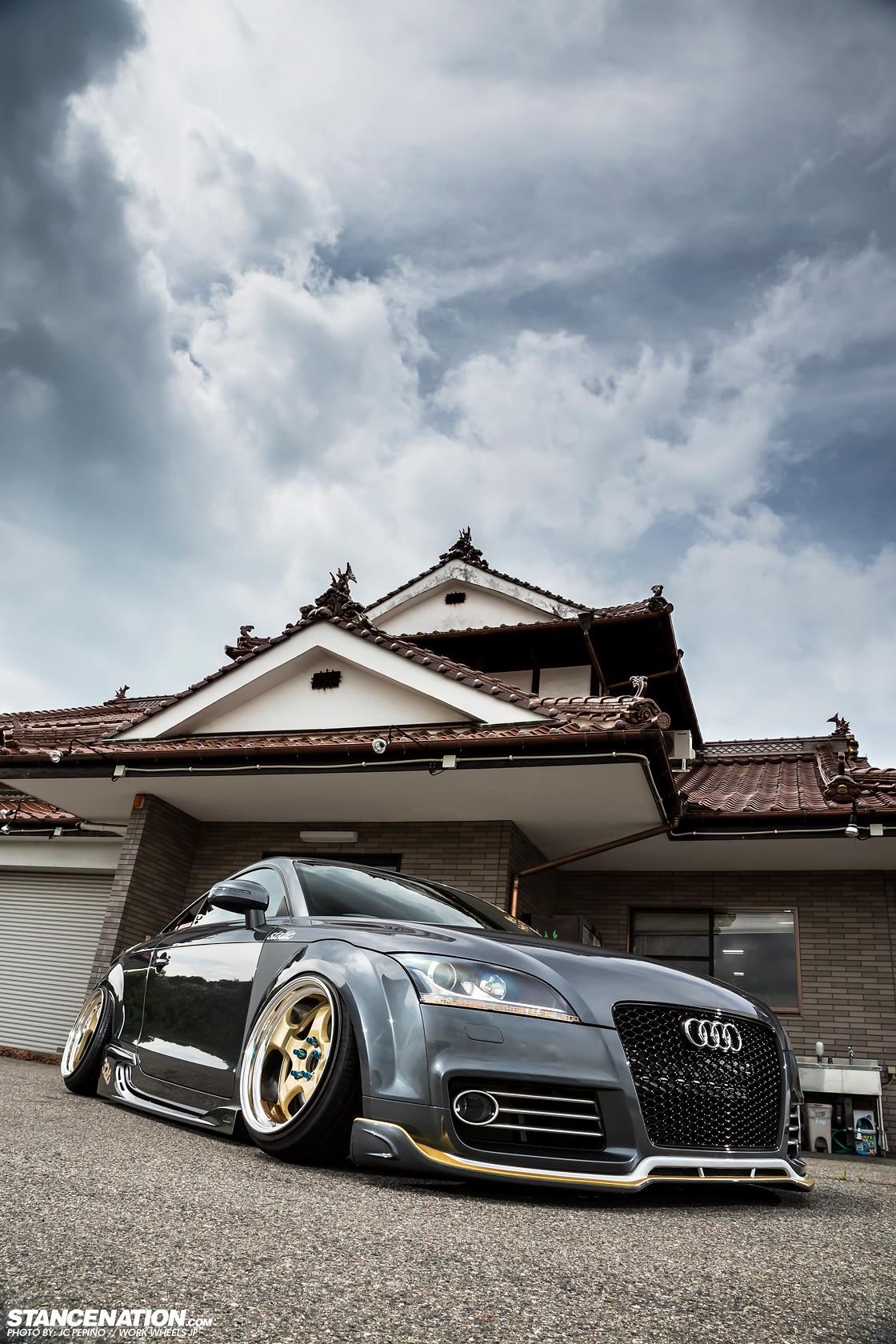 The rear diffuser and Ingo Nork Tuning Rear wing adds some heft to the conservative rear of the car. A TOMMY KAIRA muffler sits neatly in the middle of the car reminding me of the Lexus LFA.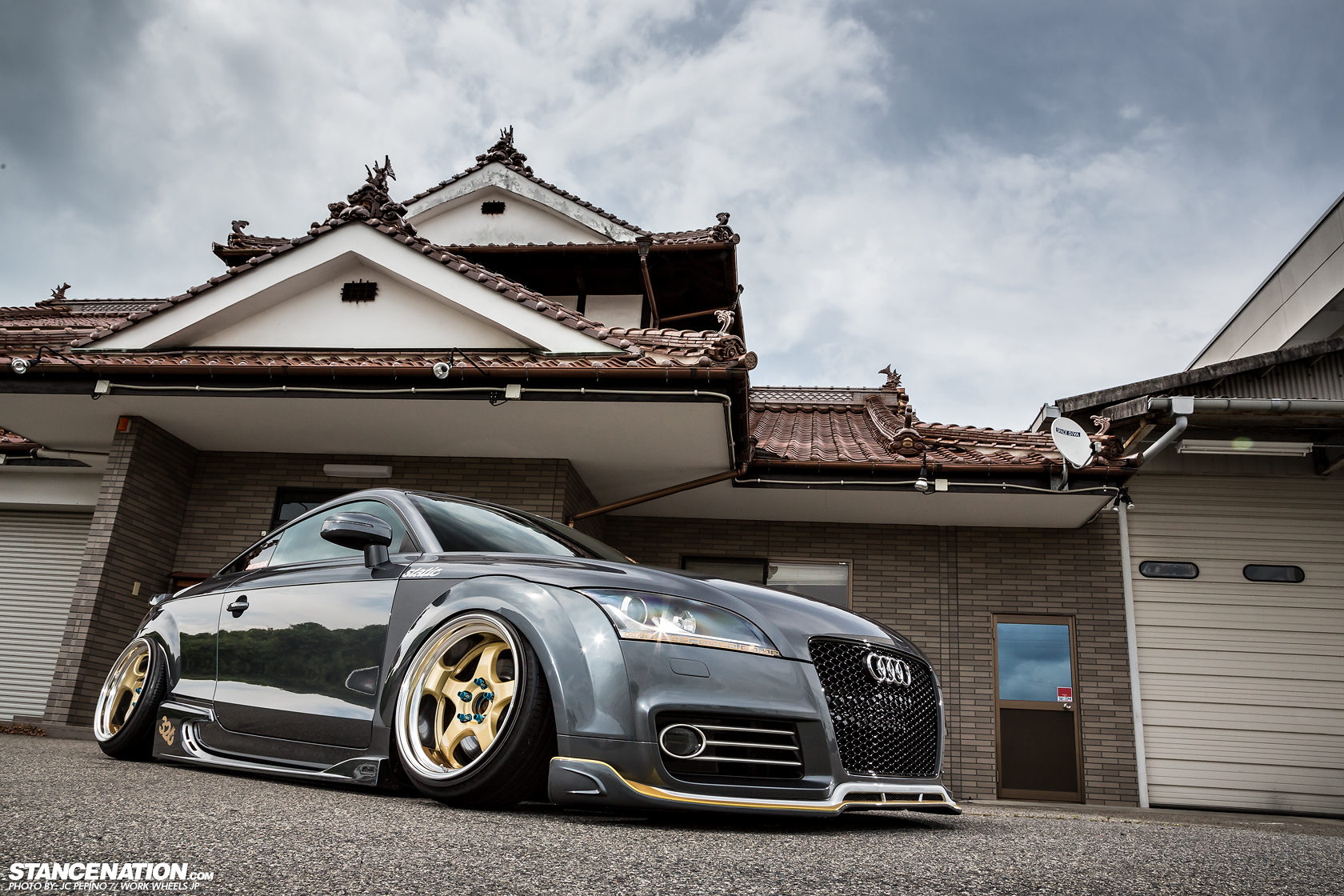 Wheels/Tires/Suspension
WORK Meister S1R
F 17/8.5 3
R 17/8.5 -10
F 215/40R17
R 215/40R17
326POWER Chak Riki damper coilovers
Exterior
Aero
TOMMYKAIRA
3 point Rowen
Ingo Nork Tuning Rear wing
TOMMYKAIRA Muffler