I just got an email from one of our long time visitors asking me if I would ever post a BOSO inspired car? I was hesitant at first, especially considering the fact that we have several features coming up and didn't really need content, especially Bosozoku content! I ended up saying yes though, because I am pretty open to everything. Minutes later I get the pictures and I was seriously in awe! Not only was I in shock because I was not expecting this "bosozoku car" to be a Civic, but also because every little thing about it screams creativity! I wouldn't call it a true Boso car however, but the inspiration can obviously be seen. There are a couple things on this car that you may see here in US, such as the rusted look & roof rack deal. Pretty obvious that that's what the owner was going for though, especially with that SoCal Boso sticker on the windshield.
Yes, there maybe a lot going on, but I don't think it was done because the owner lacked ideas or style. He knew exactly what he was doing and what he wanted on his car. Combining best of both worlds and shooting for just that. Compilation of a bunch of different things that have been done before. I don't know how accurate the spec list is but it looks to me that there is plenty of do-it-yourself mods on this car which I can respect. If anyone knows the owner please have him hit us up asap to not only confirm the spec list but to get a big thank you for having the brain to think a bit outside the box.
Sitting Right:
Front: 14×9 Rear:14×10
Schmidt TH Line
DIY Suspenision & Camber Arms
You would think that the rusted fender/trunk would look silly (it usually does in my opinion) but this car almost pulls it off. Aggressive fitment, perfect stretch and camber (DIY by the way) as well as that home made lip also play a big roll of this Civic's presence. Check out the following pictures by clicking Read More. Owned by one creative man, indeed.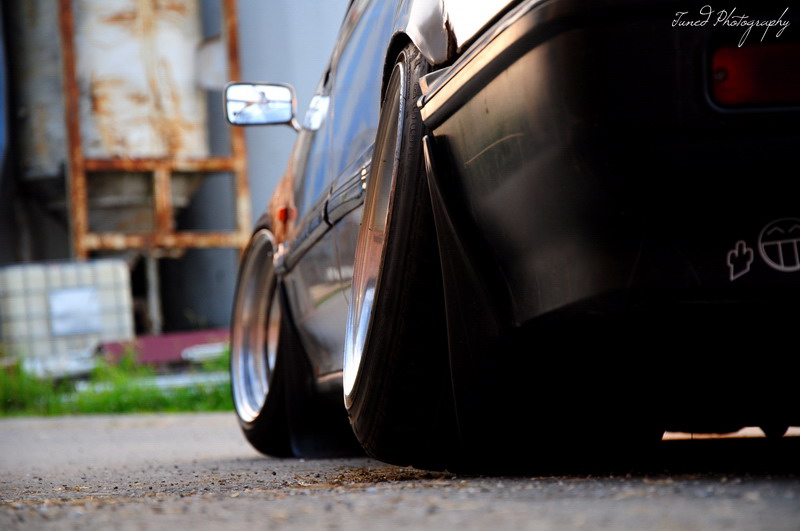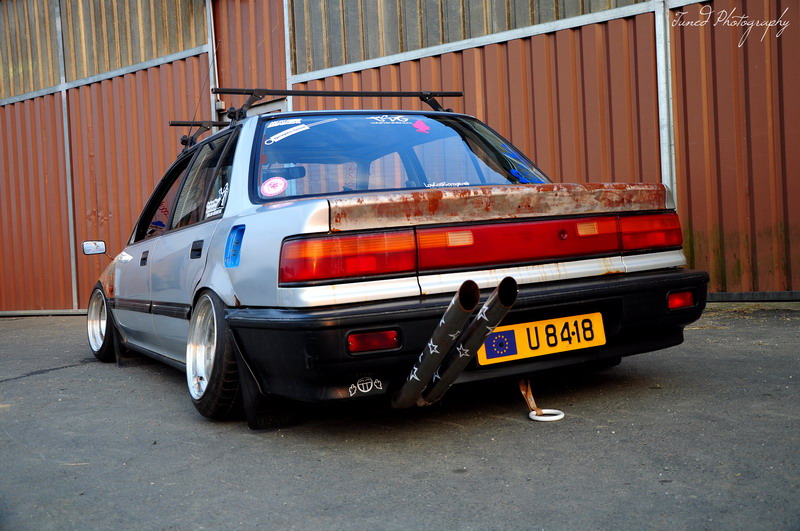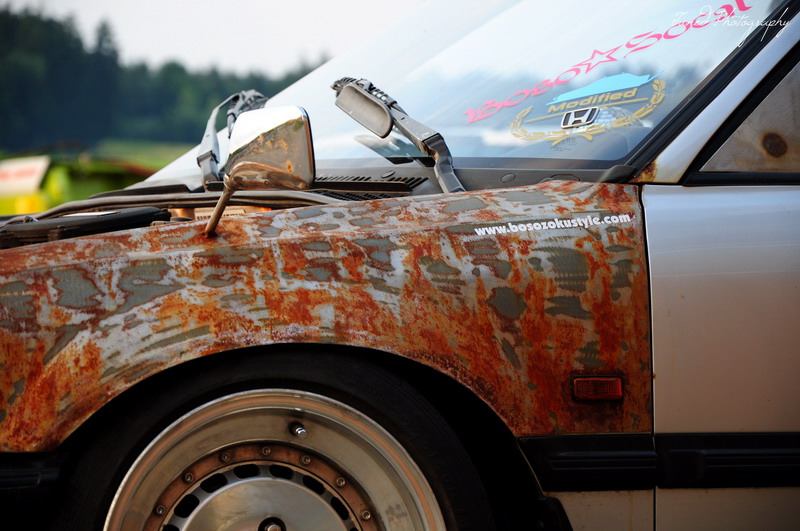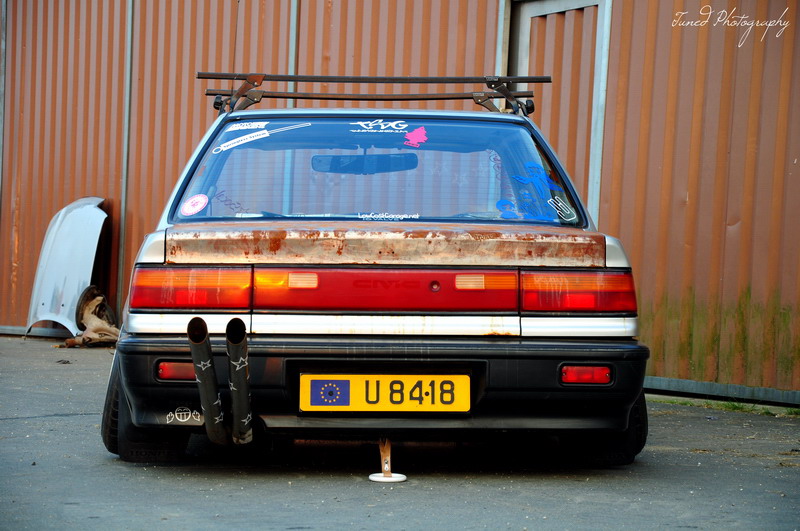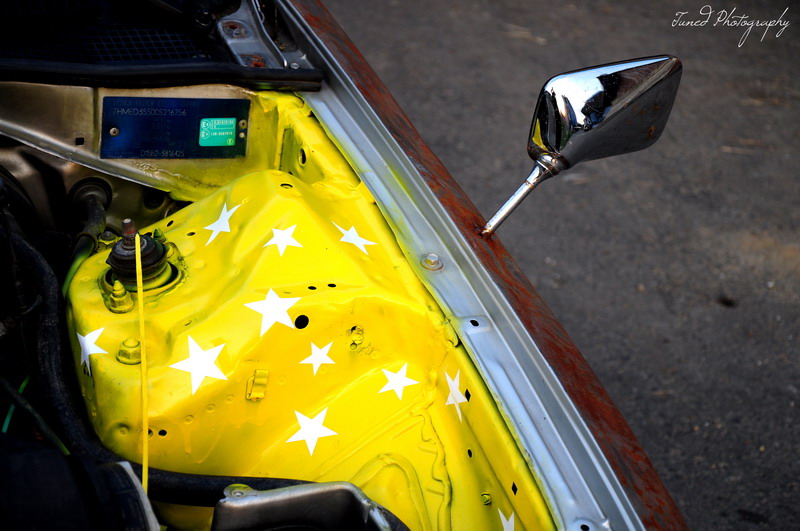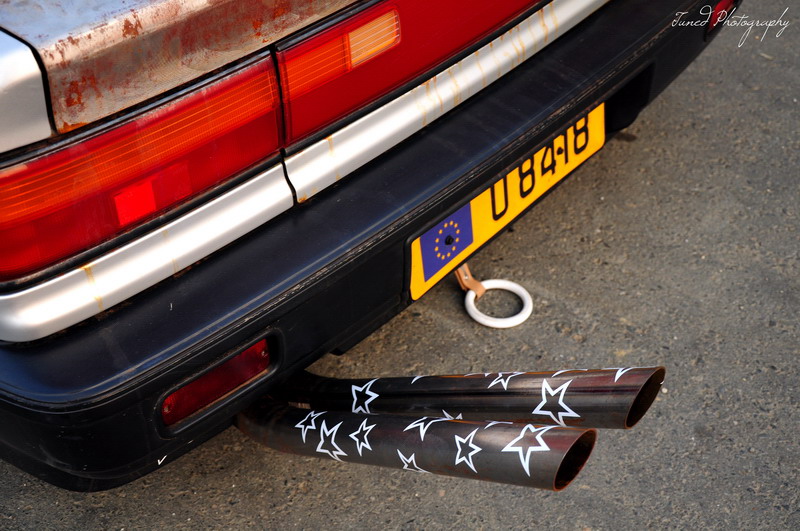 Big thanks to Cooper for the tip!