VIP; Known as Bippu in the land of the rising sun, it's a style that began well before most of our time. However, here in the states, it has caught on like wildfire and we're loving it! It seems this particular niche of the automotive scene is characterized by having some of the lowest, widest, and "wealthiest" rides. Don't get me wrong as this build has PLENTY of those qualities, but one thing that people tend to overlook would be the aspect of presence. This car commands a presence. As VIP was rumored to originate with the Yakuza, this car is a perfect interpretation of that aspect, with a touch of modern day styling. Allow me to introduce Mike Phan's Widebody Aimgain IS.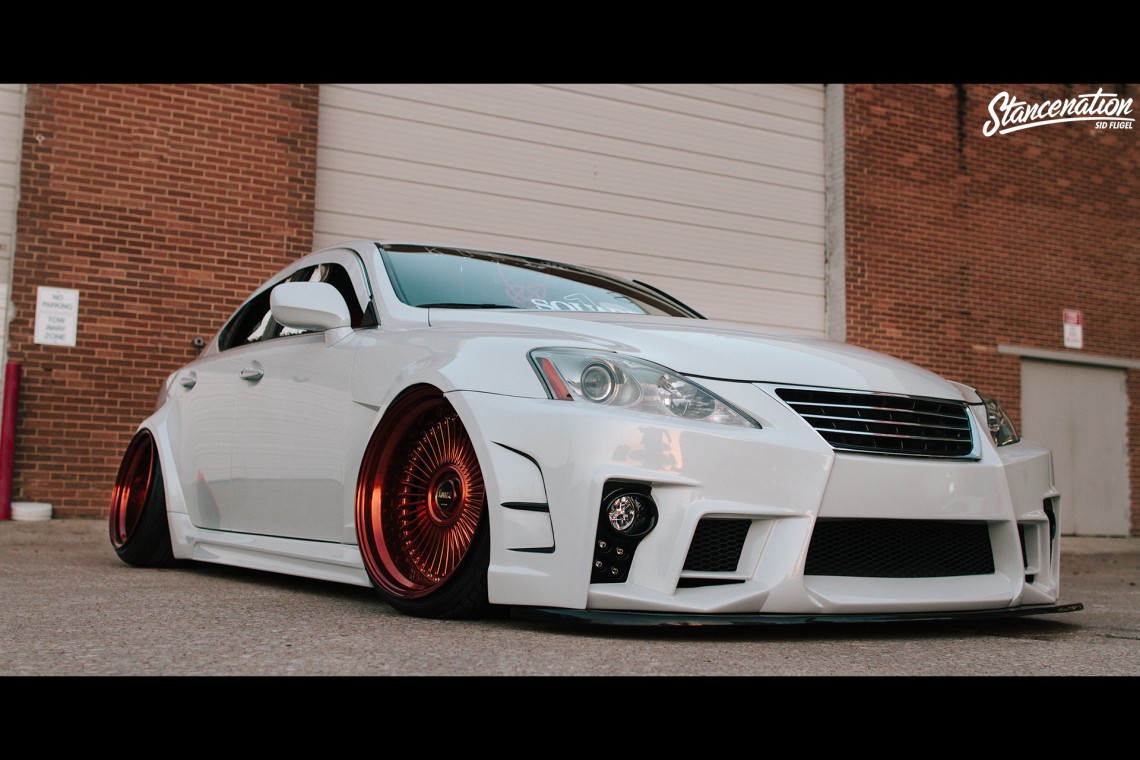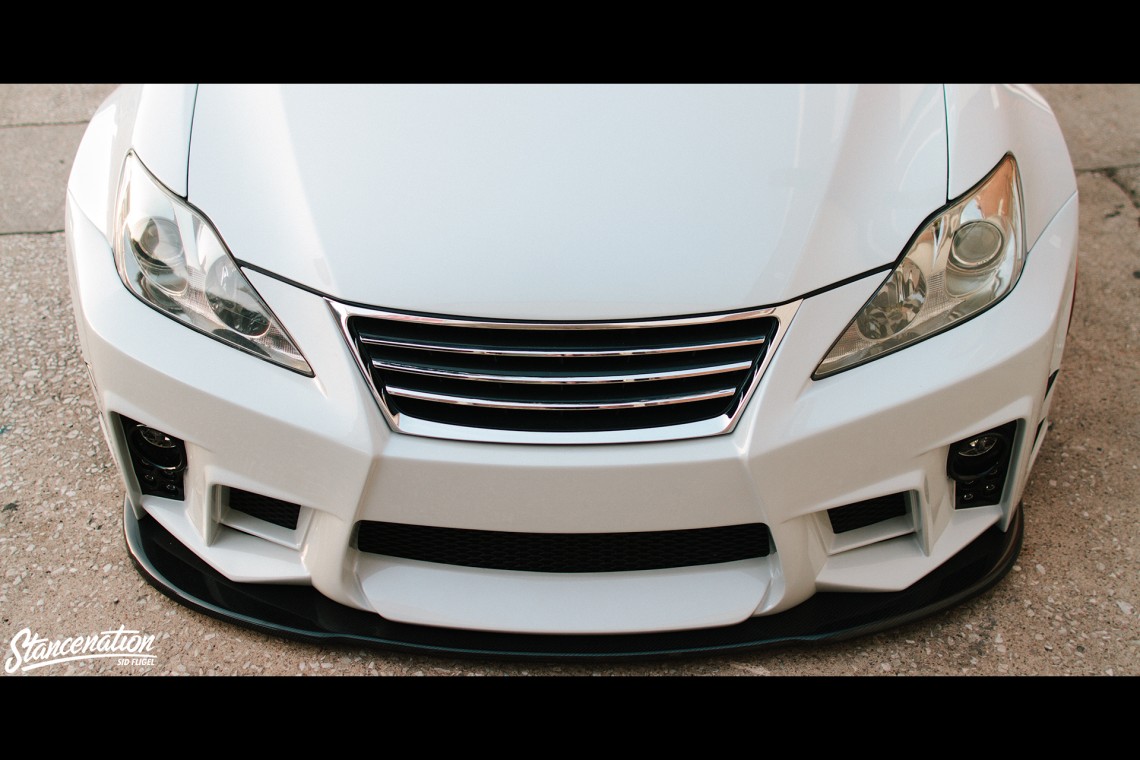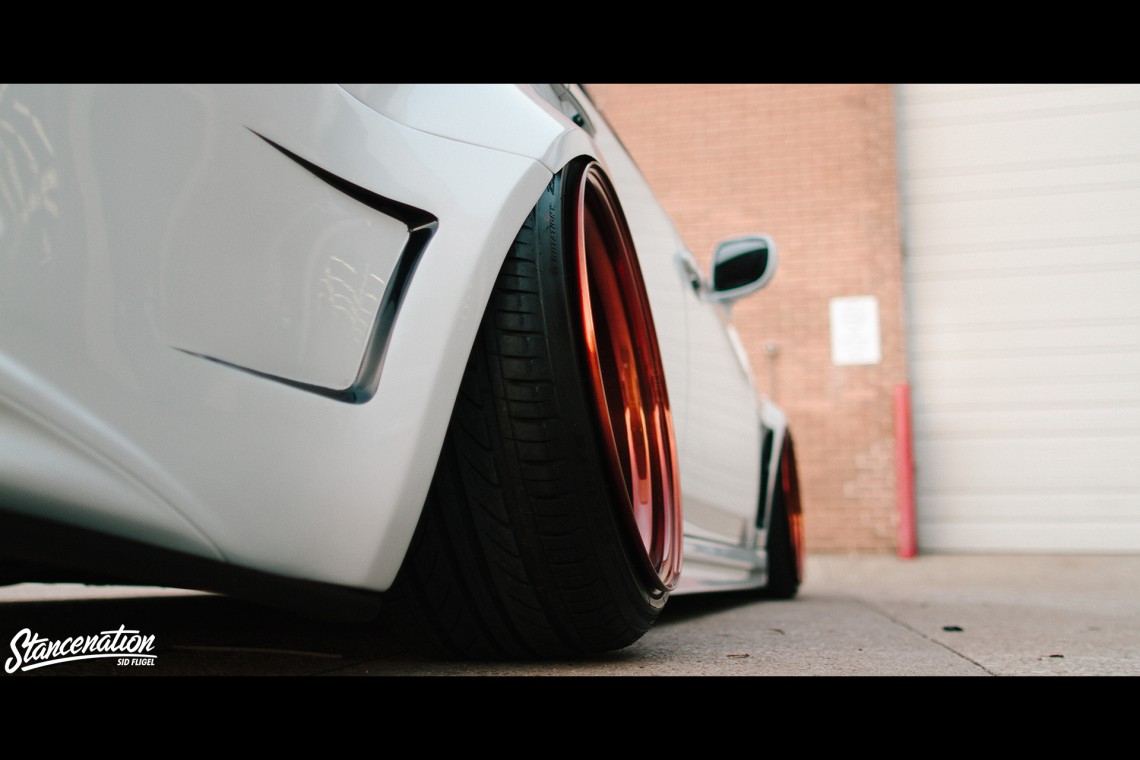 Believe it or not, my mother actually reads what I write from time to time so I must refrain from making a comment about the rear end of the car. I'd rather avoid the angry phone call about how obscene it is and that the whole internet can read it. Other than that, I promised you plenty of wide and Mike followed through. With the "professionally massaged" fenders in conjunction with the healthy slant to the wheels gives this car sheer physical presence. A custom molded trunk spoiler extends the car further out to the rear while an upside down Lexus badge peeks out cheekily.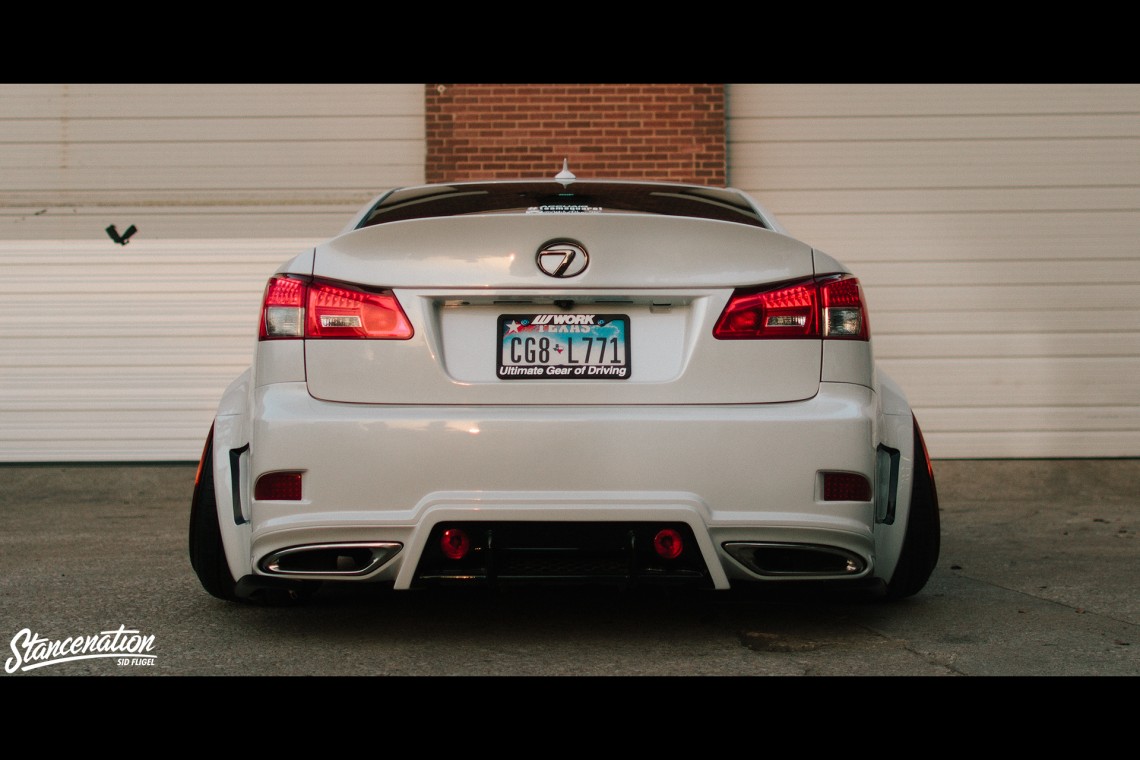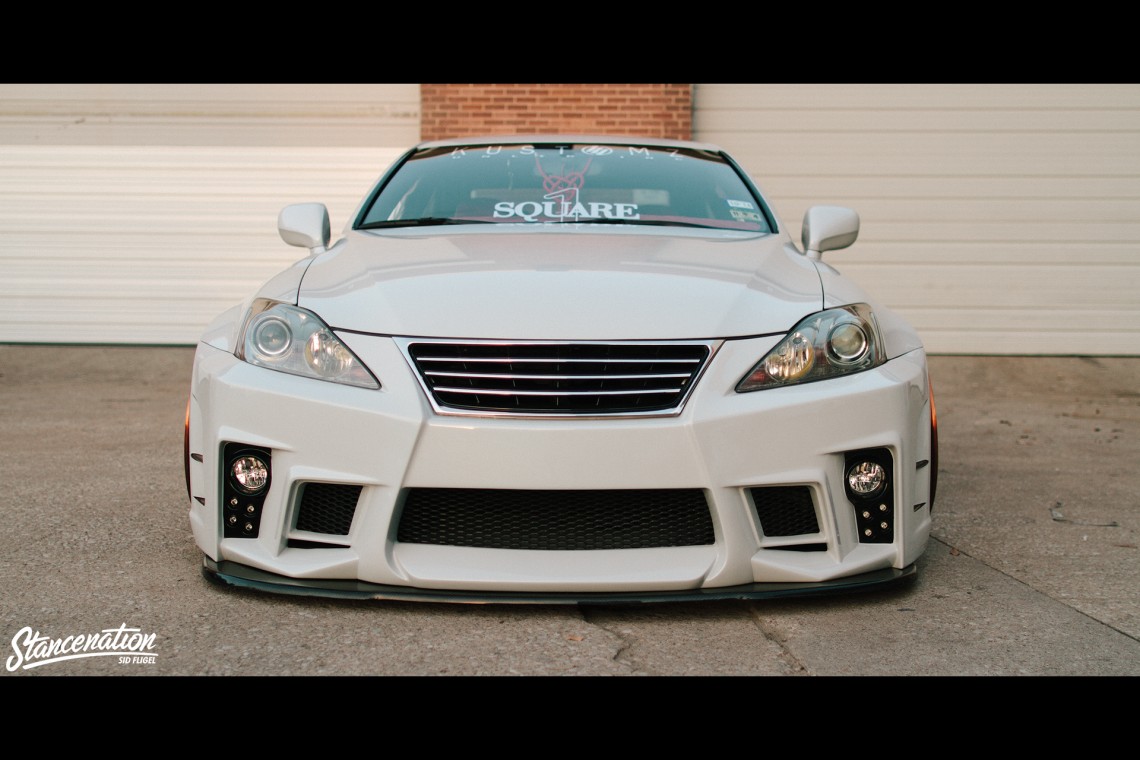 Now this car began its life-like many of us not knowing. Mike initially bought the car as a luxurious daily but little did he know what it would become. After seeing the quality of the builds in Japan, Mike undertook the challenge matching their level of modification. Personally, I think he has accomplished that and more. He tells us although this car hasn't presented any serious problems, it has been time-consuming with the amount of work and thought behind this build, resulting in late night garage time to restless nights in bed.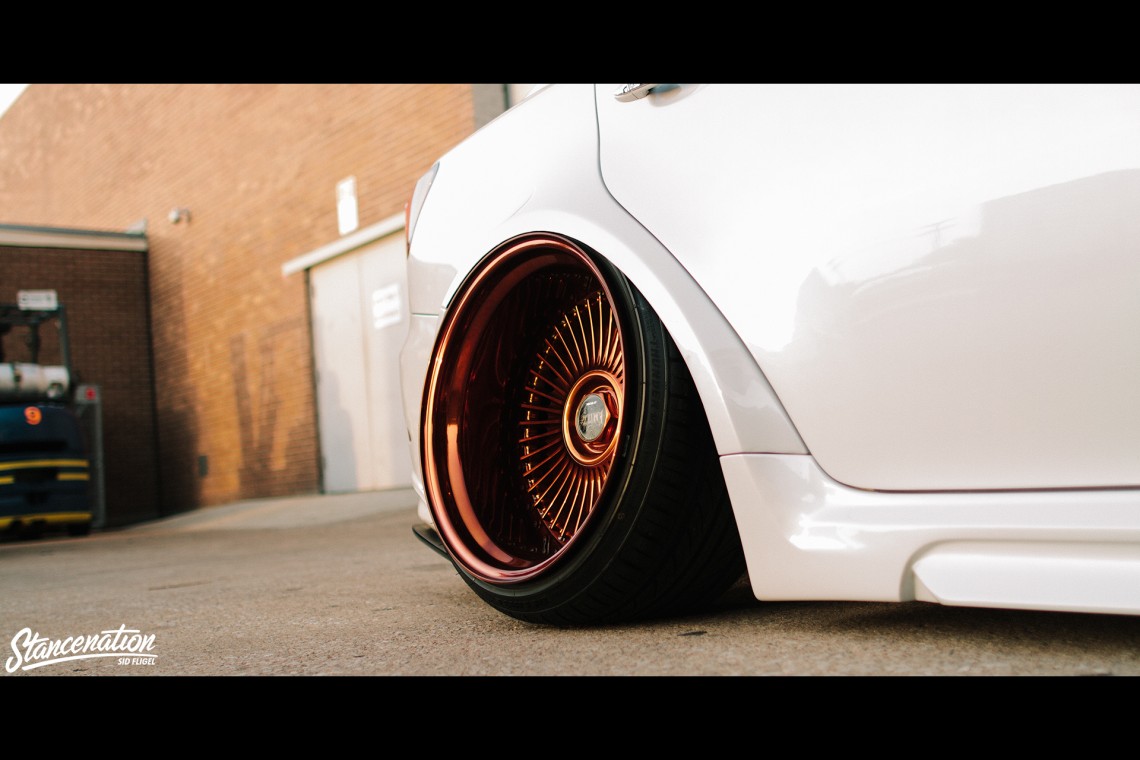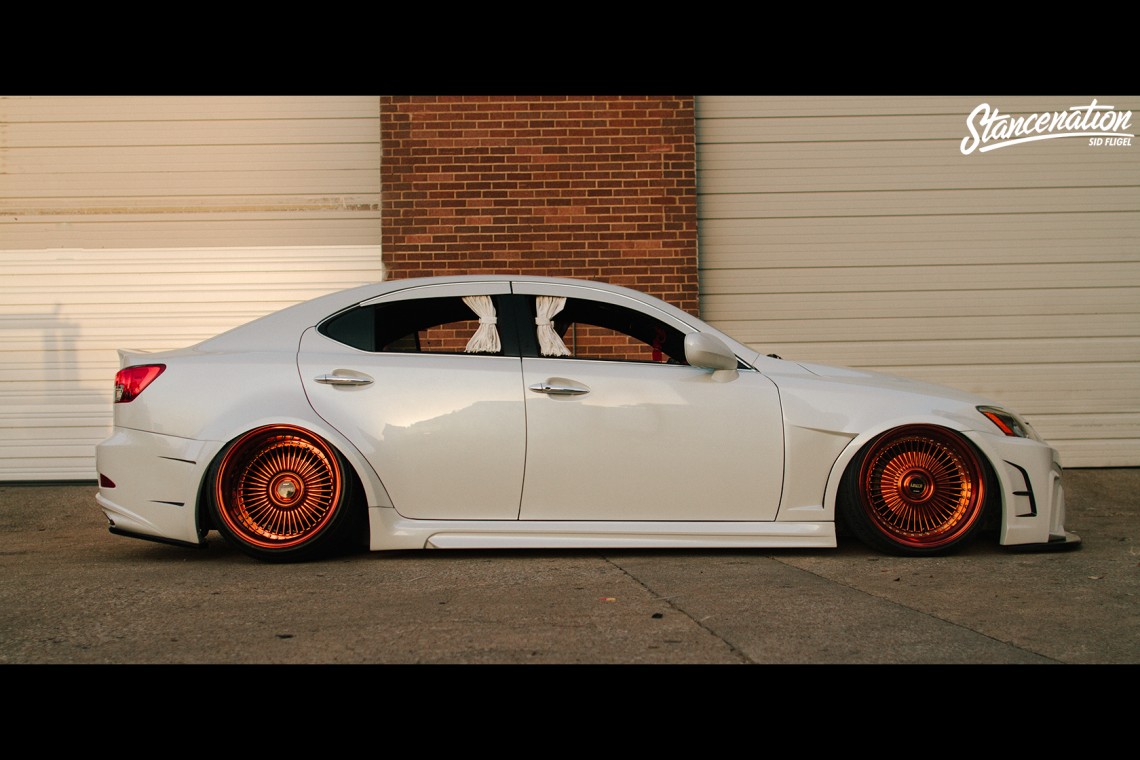 Personally, my favorite aspect of this car would have to be the wheels as I've grown fond of any color reminiscent of Hennessy. To Mike however, his favorite thing about the car would have to be the car color, Glacier Frost Mica, a color to come only on a few select Lexus'. With this color scheme, it brings a clean and crisp feeling that is expected of VIP builds.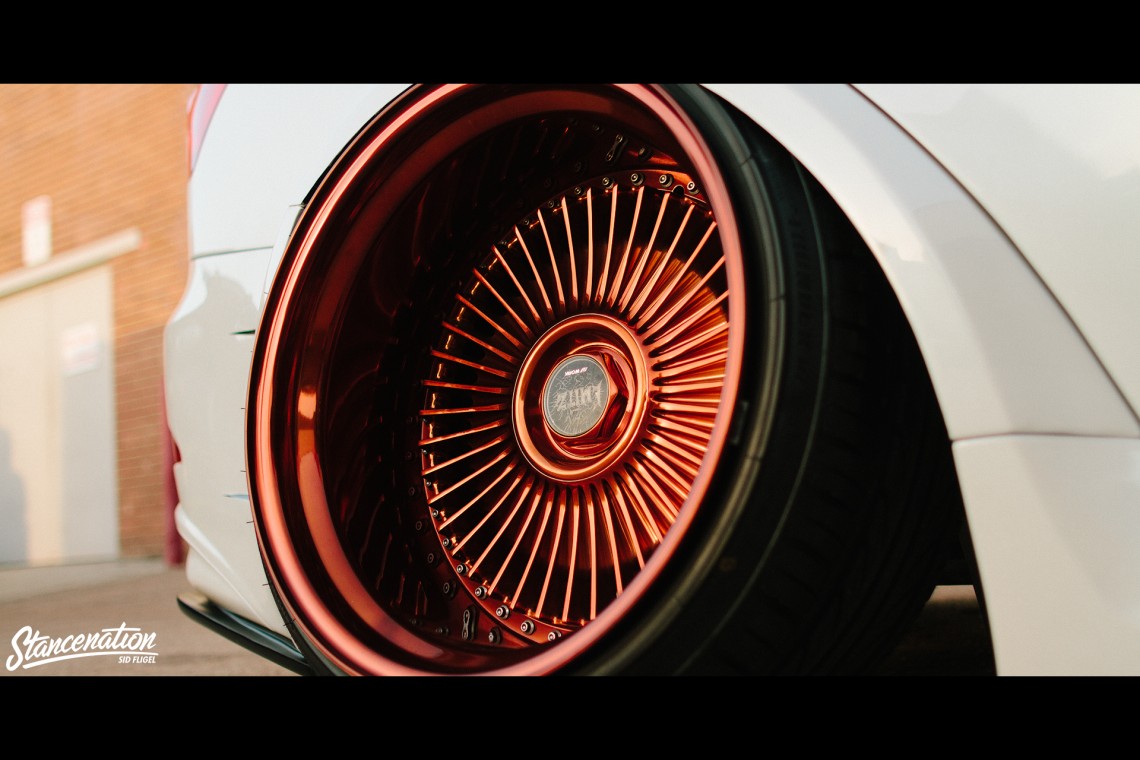 The most difficult task that Mike had to confront would have to be the wheel choice. As this no average IS, Mike simply cannot have average wheels. These beautiful Work Emitz (19×11 +8 19×12 -32) were custom-built to fit underneath the widened fenders by Dorbritz Design. A GT-inspired Aimgain kit lends full coverage front, back, and side to side. UAS airbags mounted over Megan adjustable coilovers controlled by (none other than) Accuair management allow this IS to raise and lower at the touch of a button but also allows this car's flared fenders to hunker over the nearly foot-wide wheels. As we mentioned in the past, some of the most respected cars in the industry choose Accuair and Mike's 2IS is no exception. The ability to adjust height presets with adjustment accuracies of better than 1/8" of an inch at the wheels, on top of it being able to compensate for changing vehicle loads, all while looking fancy with your Accuair Touchpad are just a couple reasons why many choose Accuair. Megan customized camber arms round out the modified suspension and allow for a more acute camber angle.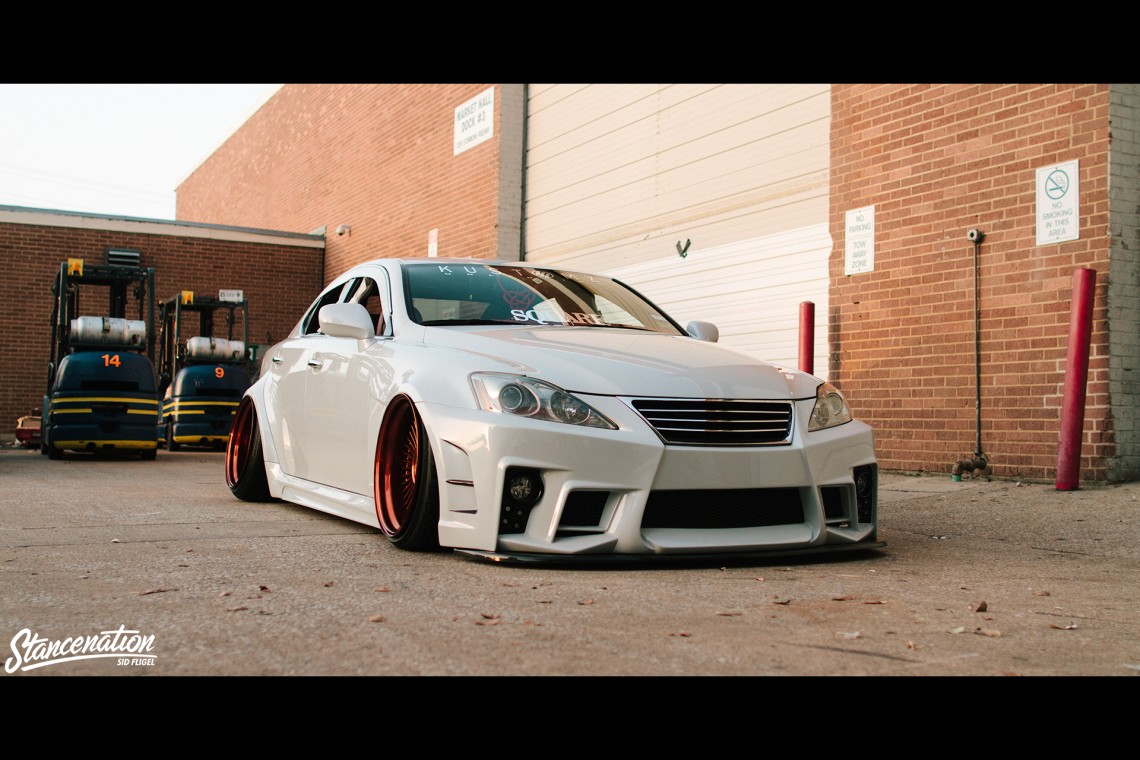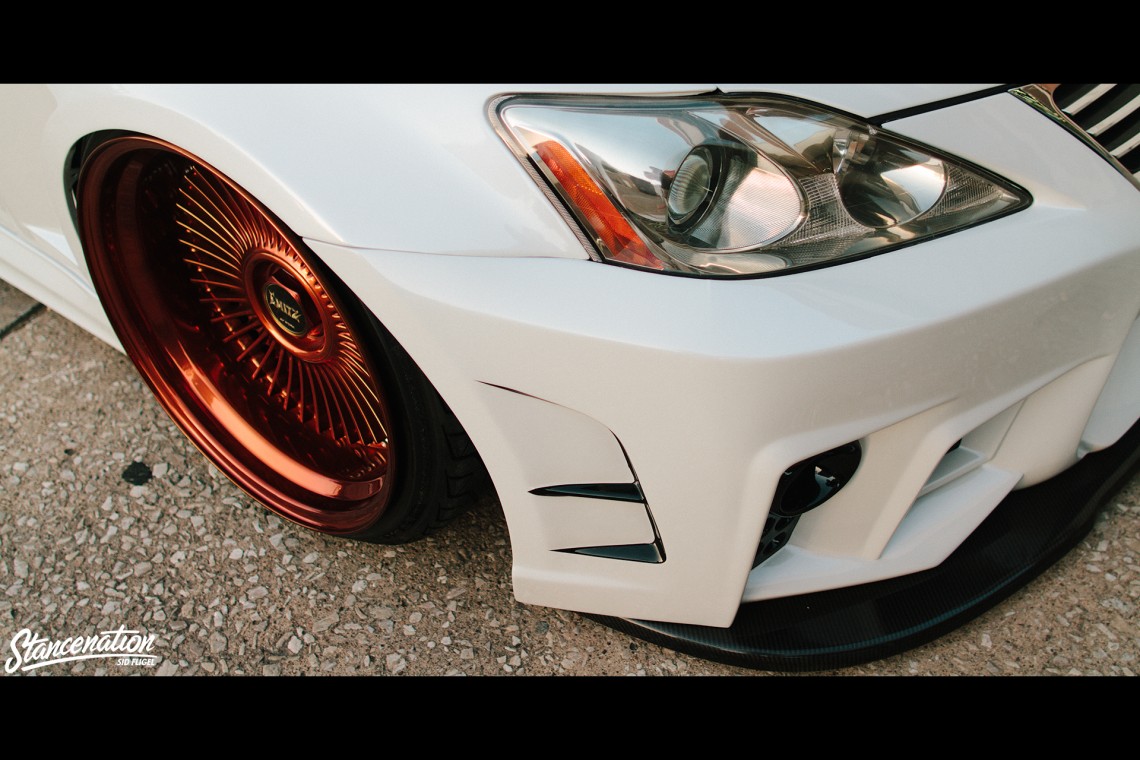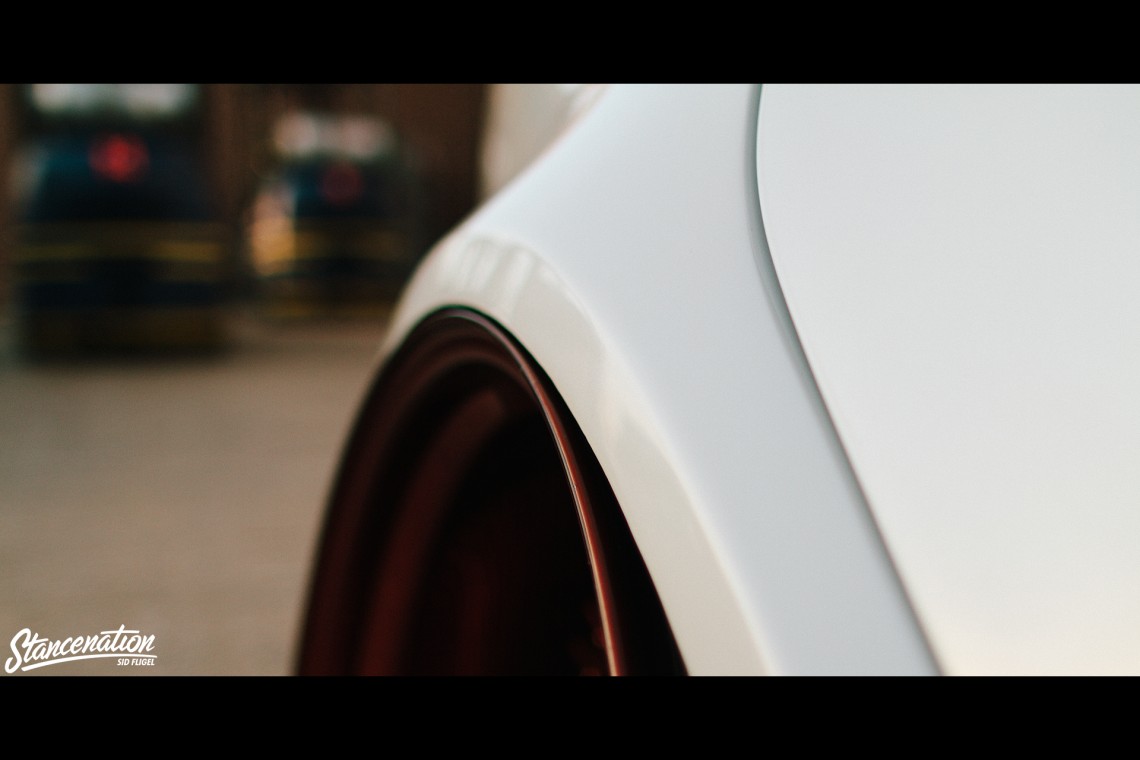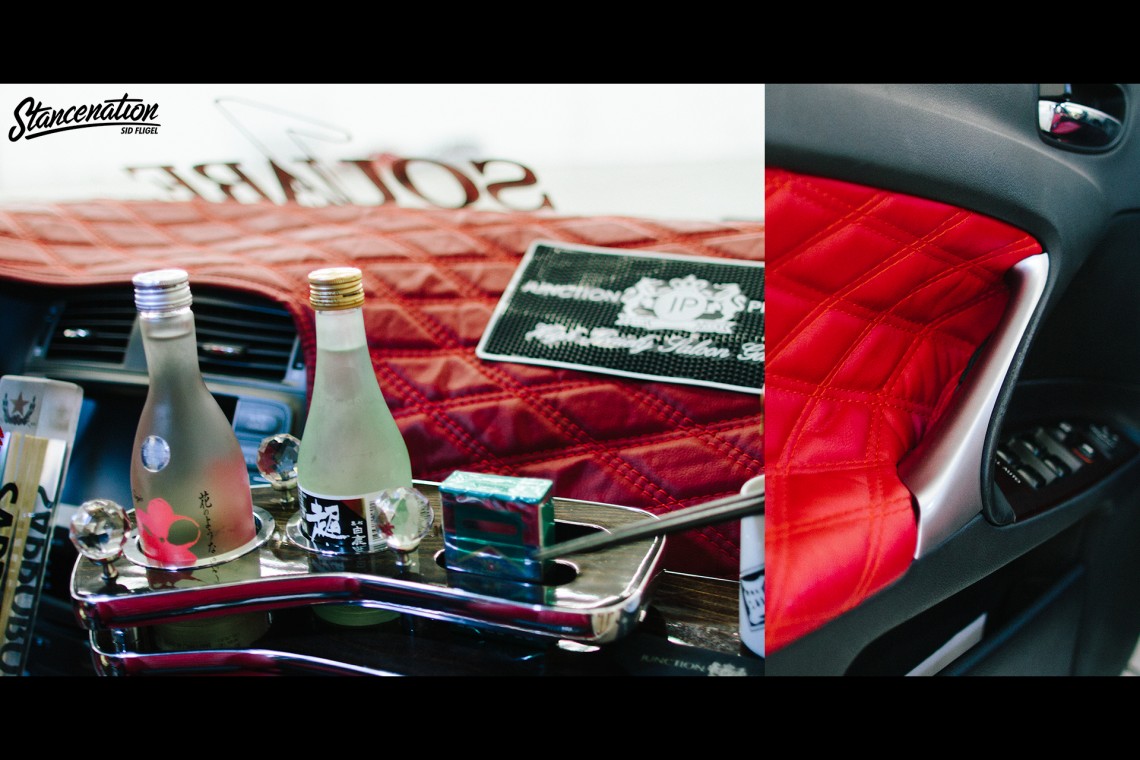 No true VIP build is complete without an array of flashy and expensive luxuries. A VIP'dout front table sits in the front, playing host to bottles of sake and soju. In addition, custom all red diamond stitched interior envelops the interior while wood grain, silver chrome accents and crystals play a role in adding their own degree of luxury to the car. As for any future plans? Mike tells us the car is currently under the knife as he is getting a trunk built. He also tells us to pay attention to the near futures as he predicts force induction will find its way to his IS.