Keita Kikuchi's Nissan Silvia S15 is one of those builds that you just don't see every day, and really needs no words to describe just how amazing it really is. So I'll try not to take away from the photos too much with my words so that you can simply just enjoy this masterpiece in its entirety. One look and it's obvious that nothing was overlooked on this build. From the customized 326 Power kit, to the fender work , wheels, and spot-on fitment. Everything comes together to create a truly unique style for this platform.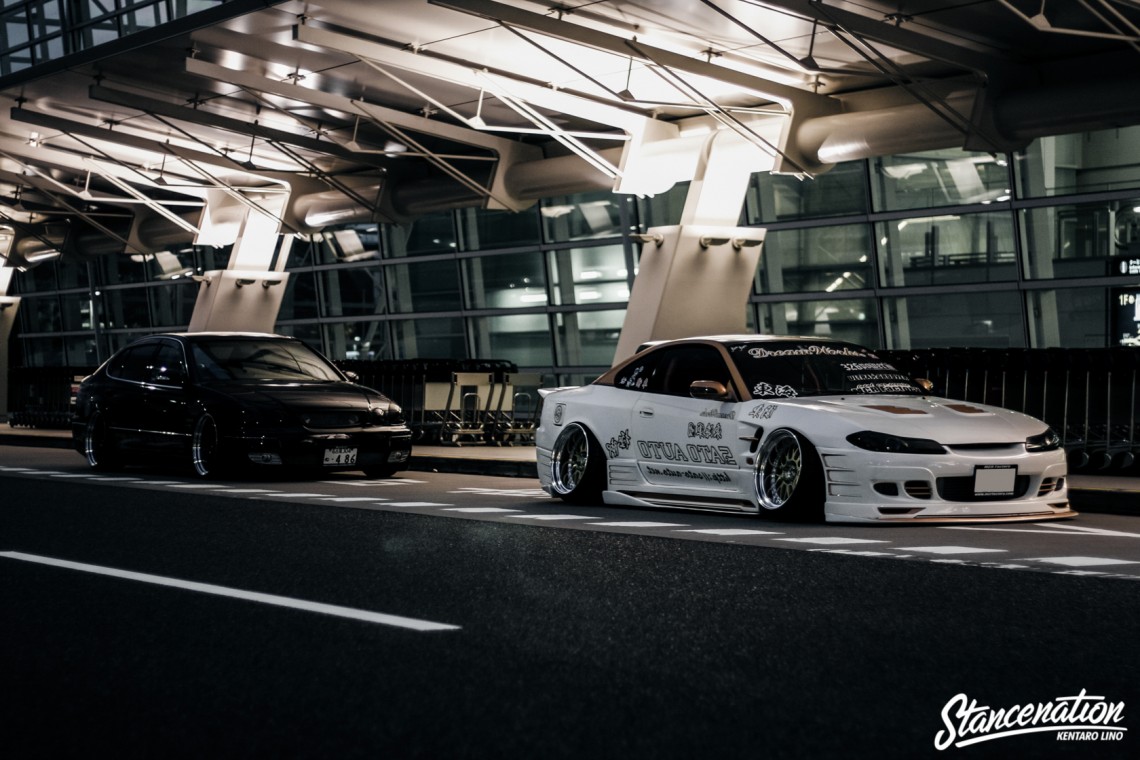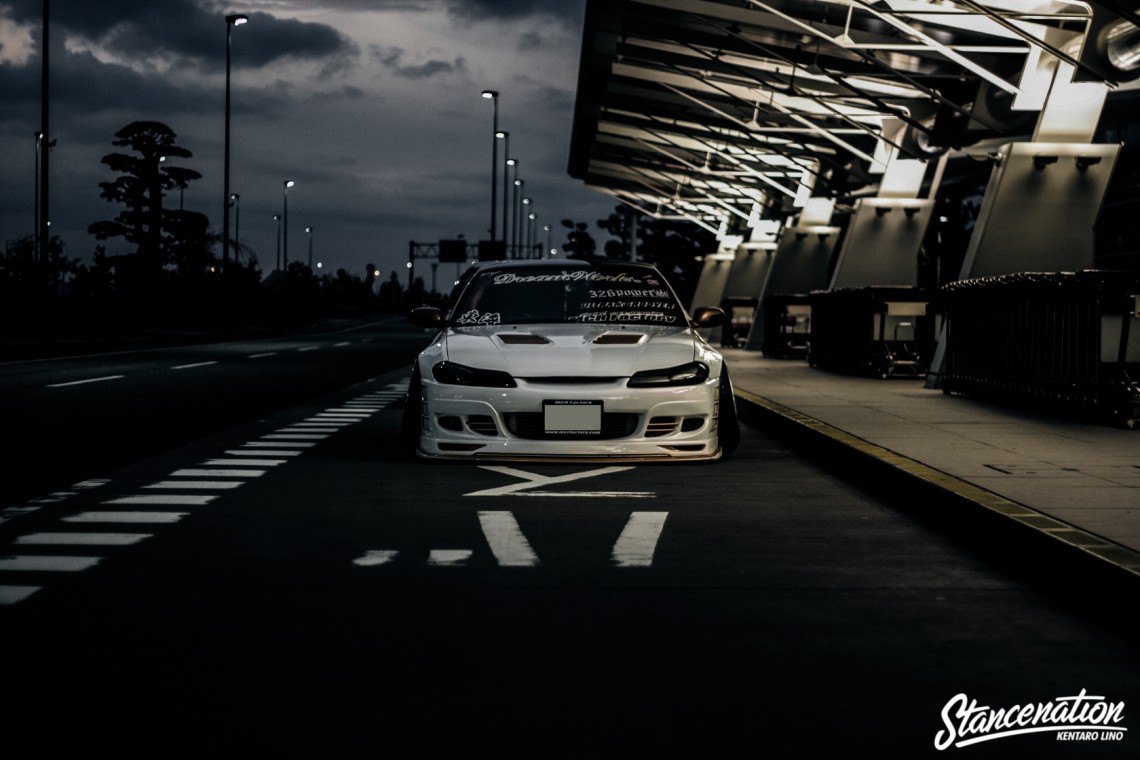 Gold faced WORK Meister M1's look right at home on this Silvia, tying the gold detail in the paint work together. A flawless combination.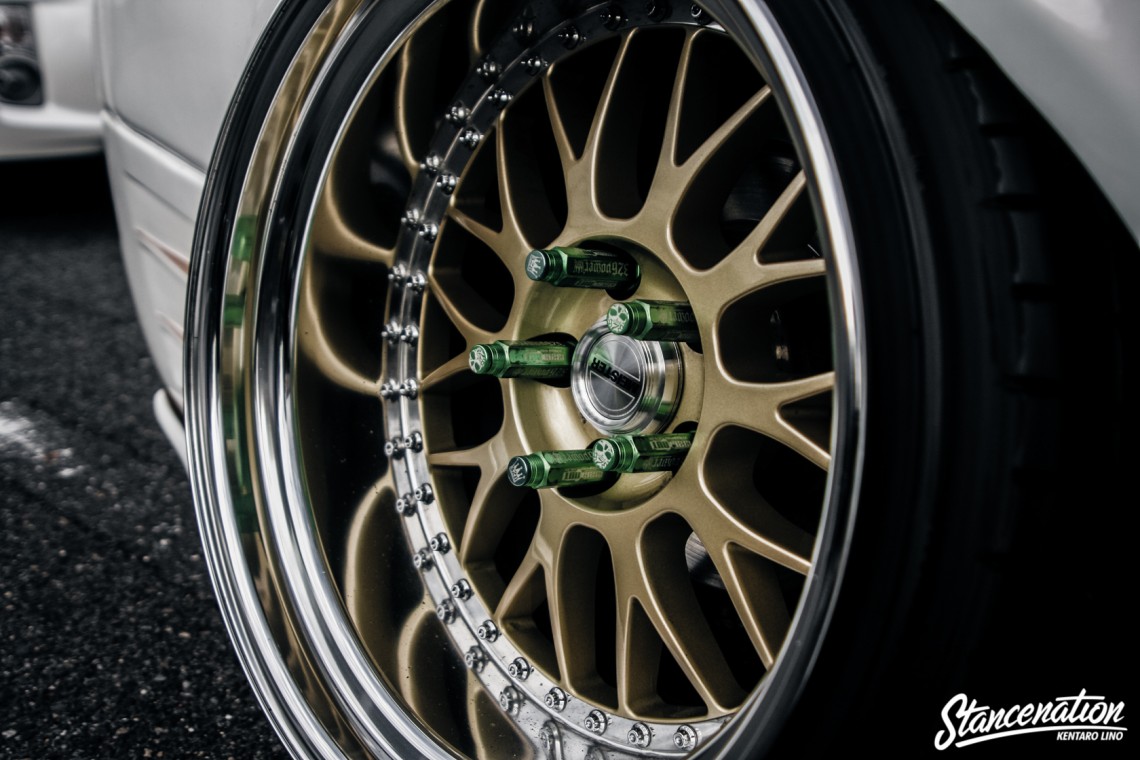 Bride seats and a color matched 8 point roll-cage provide both safety and style that doesn't take away from the overall theme of the build.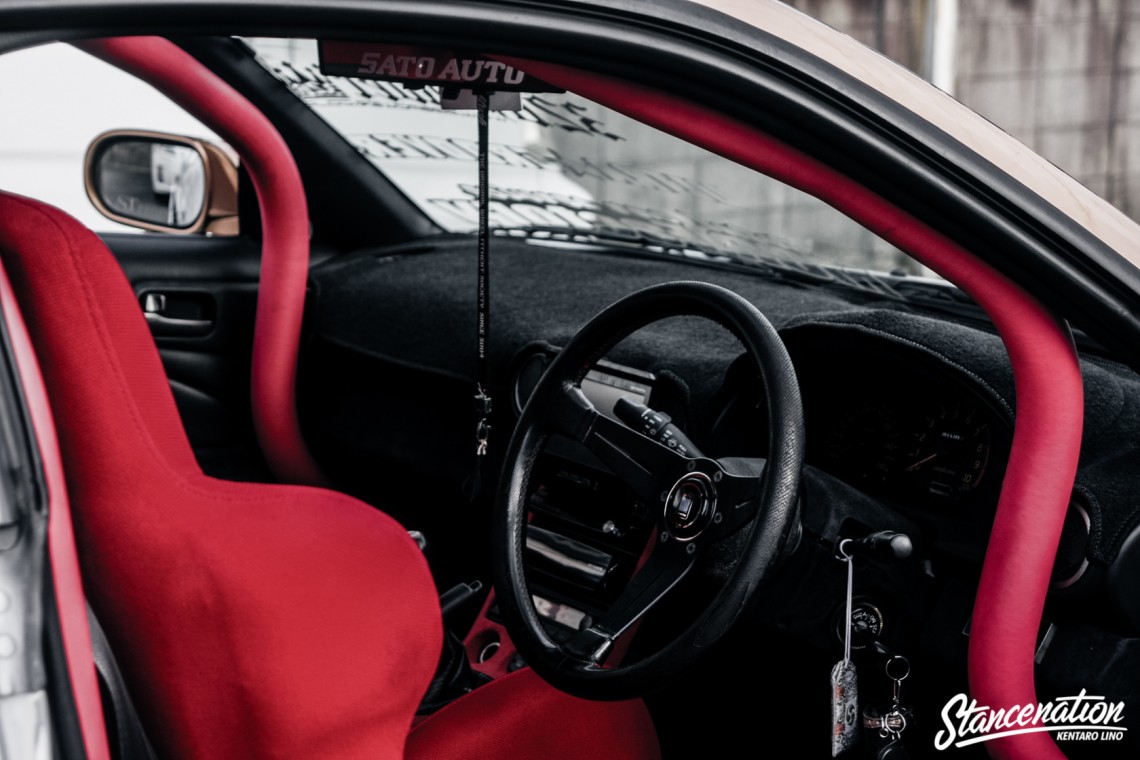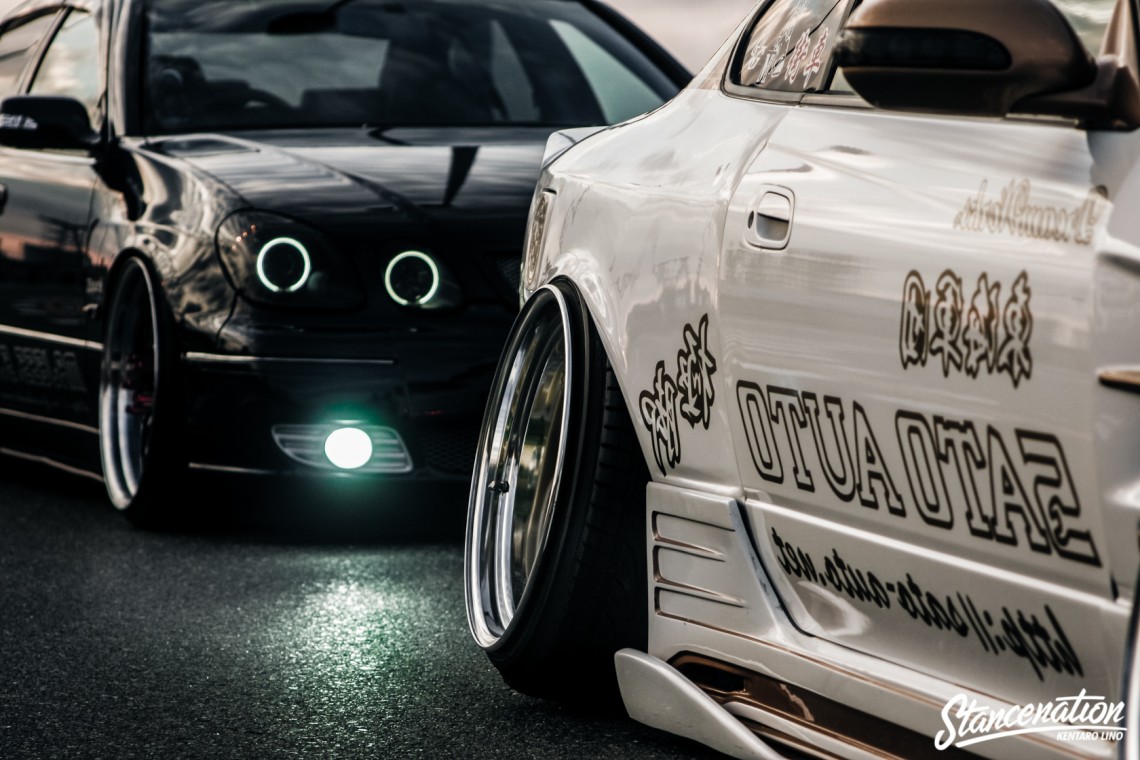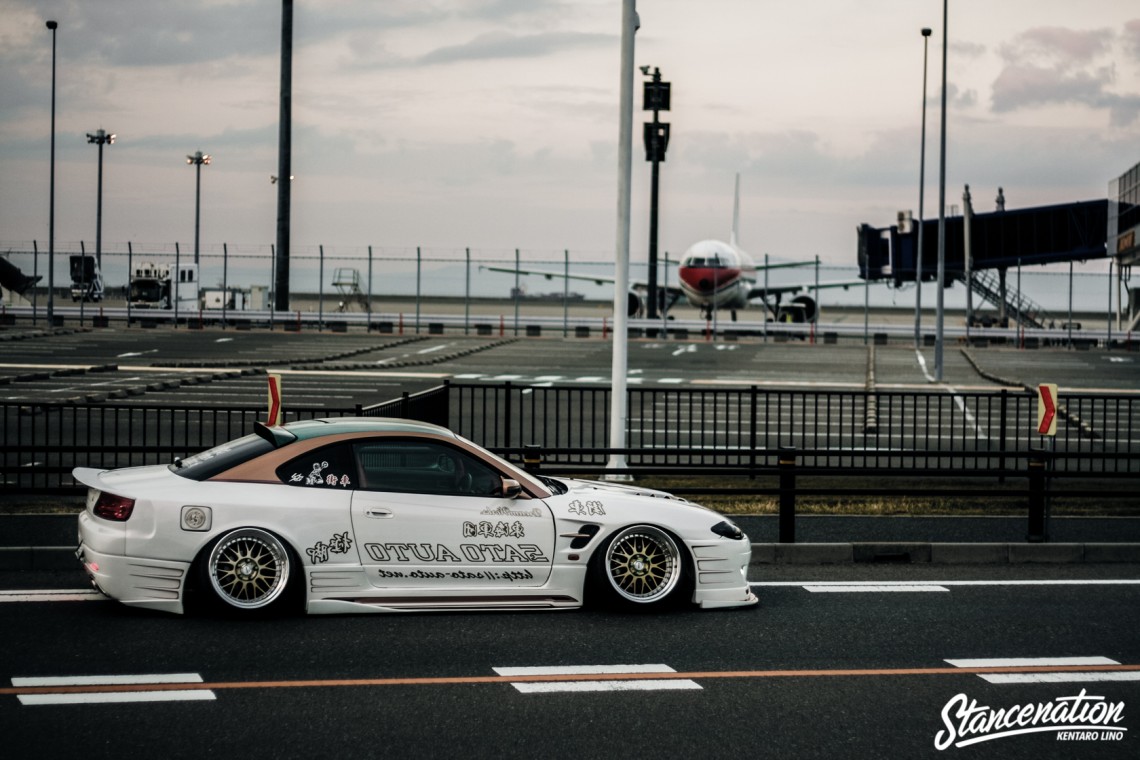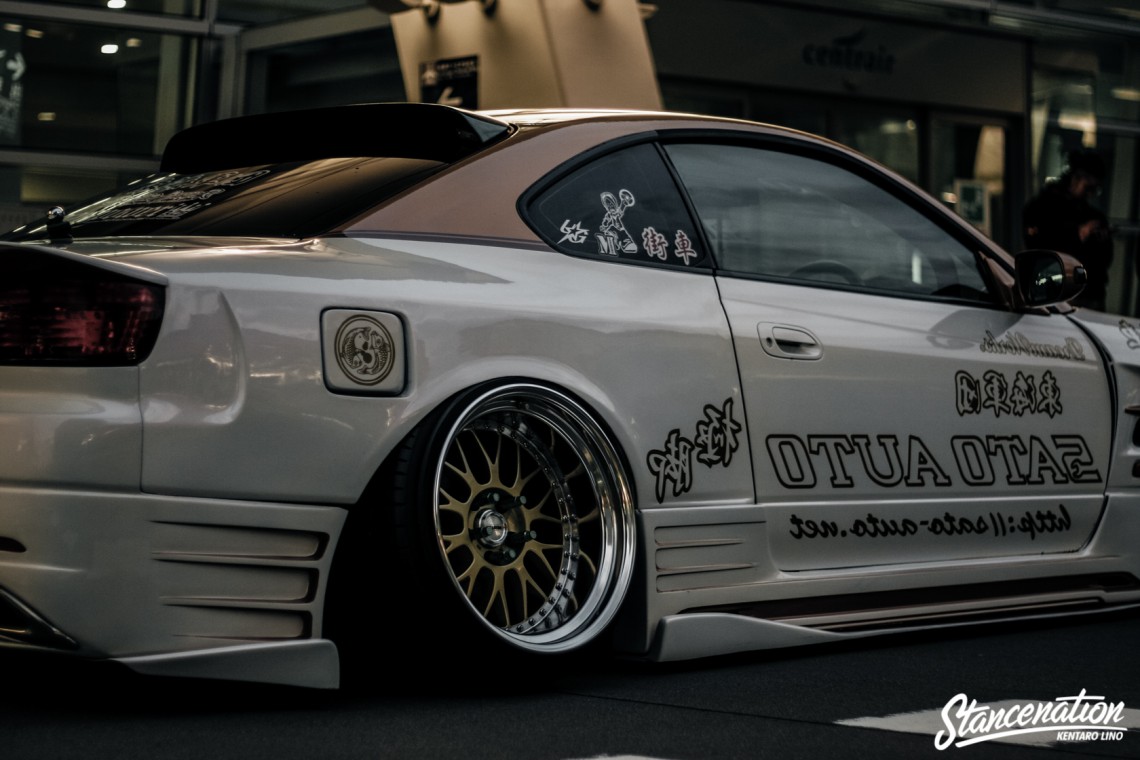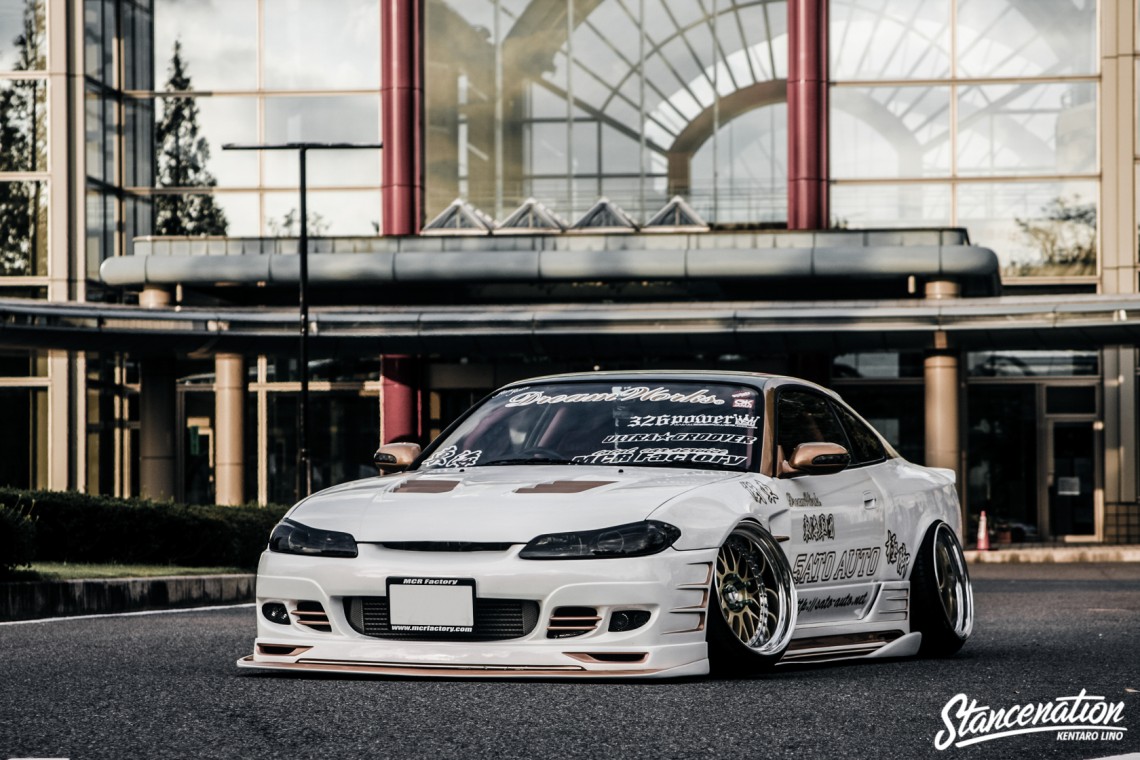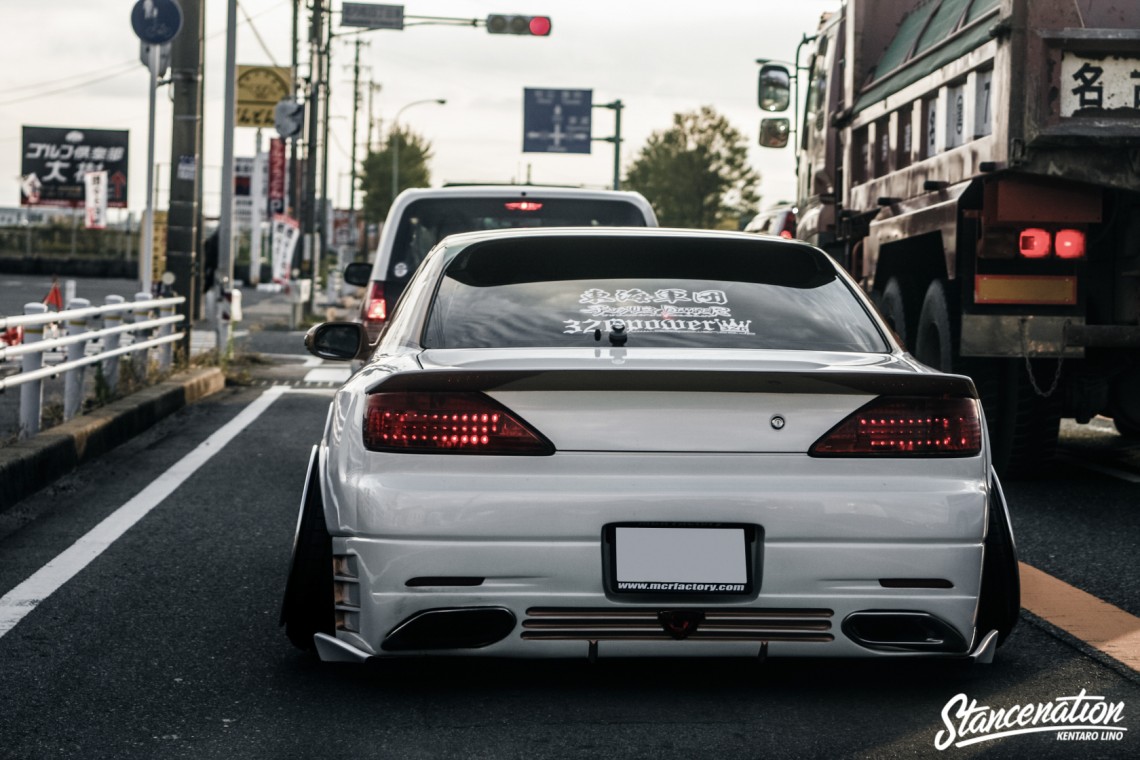 My favorite part of the car other than its overall presence, really has to be the fitment and ride height. Ridiculous! Take notes everyone.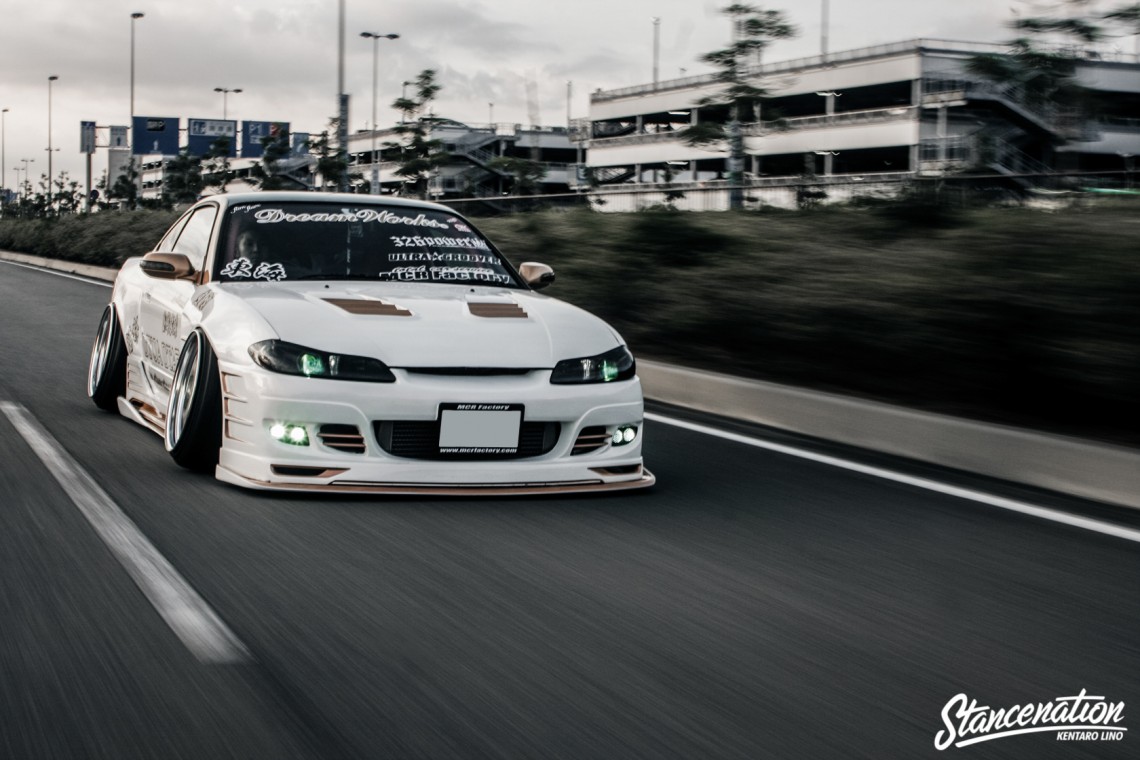 It's builds like these that should inspire us all to not cut corners, and build our cars exactly how we dream them to be. Because the end result can be amazing. I hope you enjoy these photos and appreciate this S15 as much as I have.