The Nissan Skyline C10 chassis, or "Hakosuka", is the one car that will always make me feel giddy like a little school girl whenever I see it. When I see one, I am instantly incapable of intelligent thoughts. I begin pointing, jumping, and screaming uncontrollably. Hey, don't judge me, they are beautiful cars. Jun Shinohara's 1971 Nissan Skyline 2000GT-X is no exception. When I first saw the images of his Hakosuka that Sato-san provided to us, I was instantly entranced.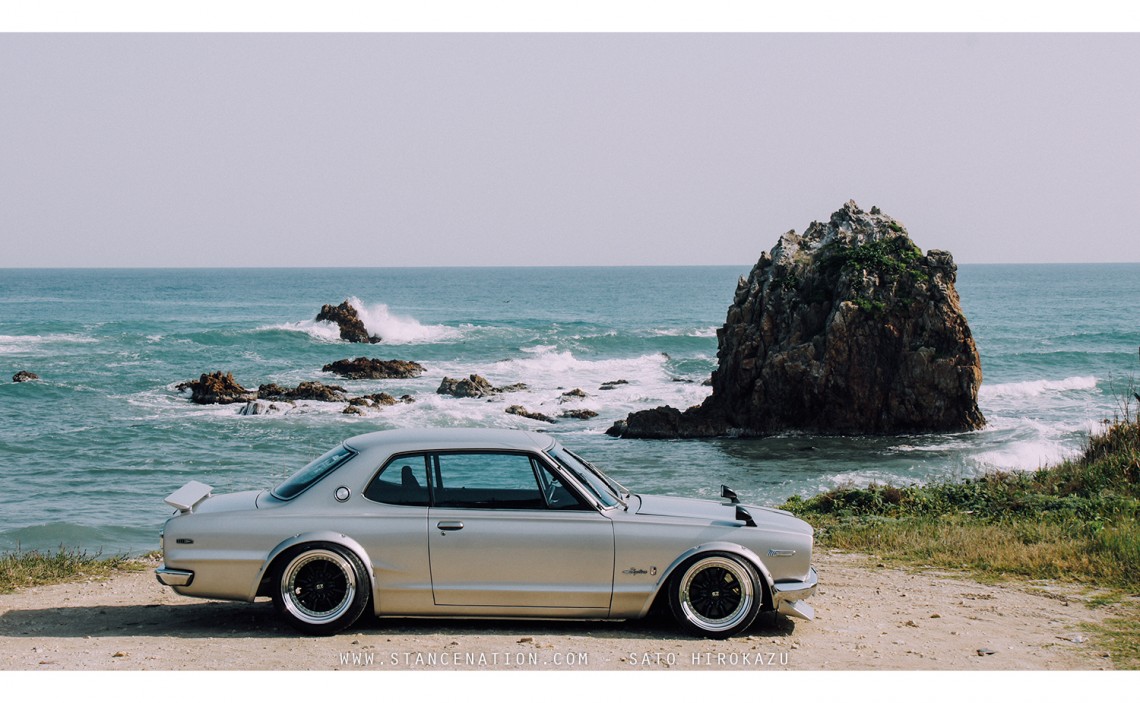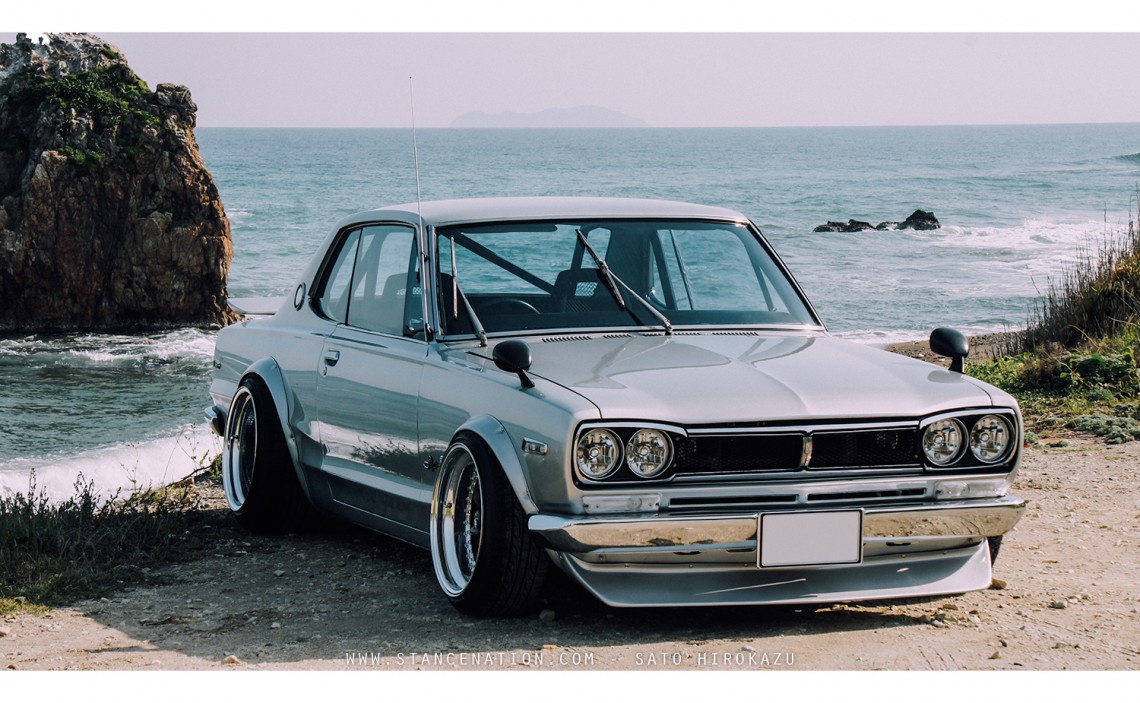 Jun Shinohara and his Skyline reside in Masuda City, about 2 hours west of Hiroshima, Japan. Jun-san has owned his 2000GT-X for just over 8 years of its life and owning it has been a remarkable journey.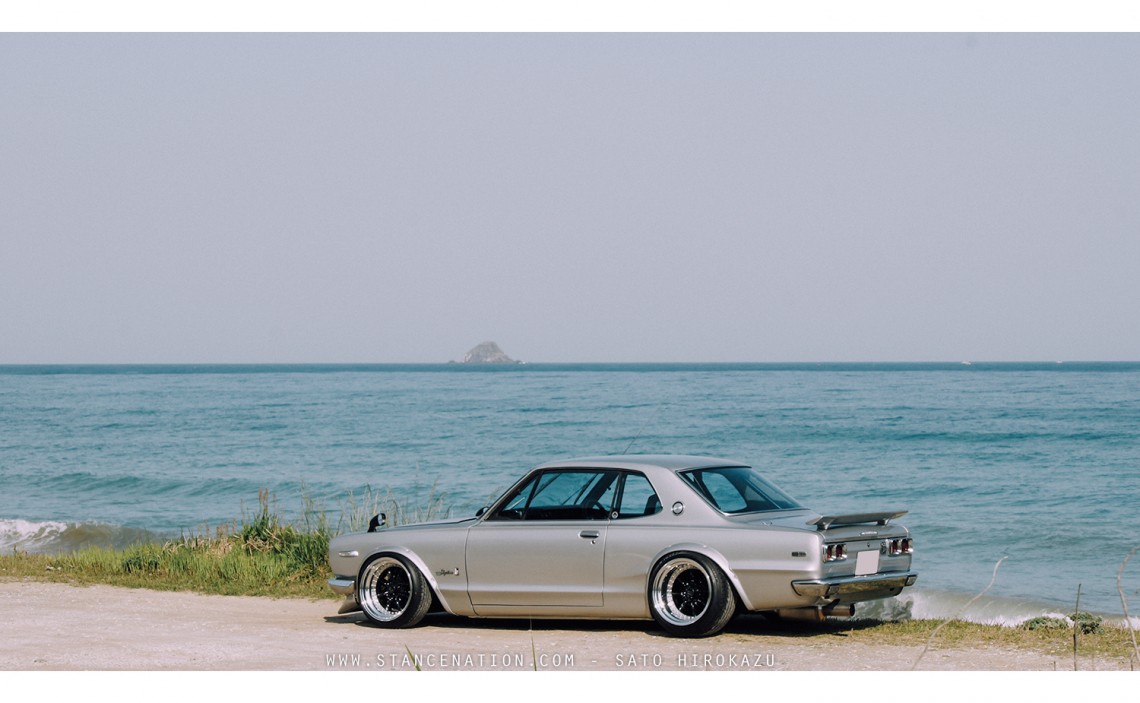 Jun-san has dreamed of owning this car since he was in high school. One of his favorite comics at the time, Shakotan Boogie, had a lead protagonists in it that shared his name and drove a Hakosuka Skyline with a fully- modified L28 motor. This comic hero inspired Jun-san to build what you see today.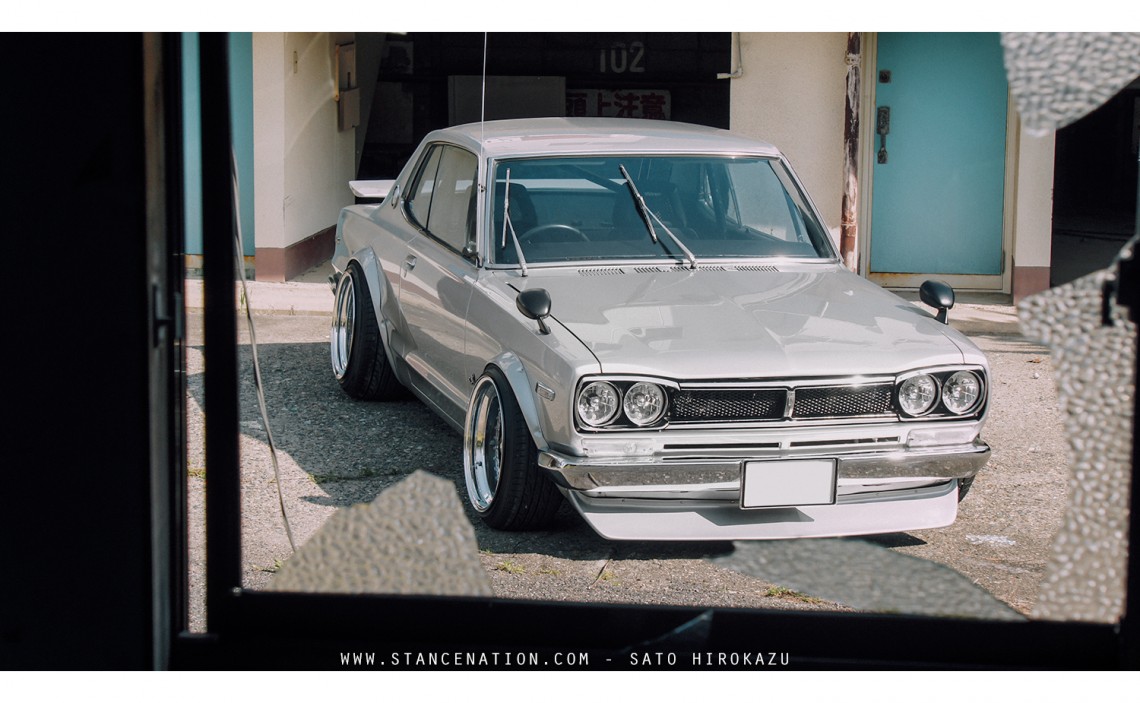 Jun-san's favorite thing about his Hakosuka is the silhouette, which he says you can't find in modern cars. He likes the way the car looks from all angles, but particularly from the front straight-on, and the rear 3/4 view. He also loves the driving the car and hearing and feeling the sound and vibrations from the engine, exhaust, carburetors, and the road. He says, "I enjoy how it feels like I am really driving a car."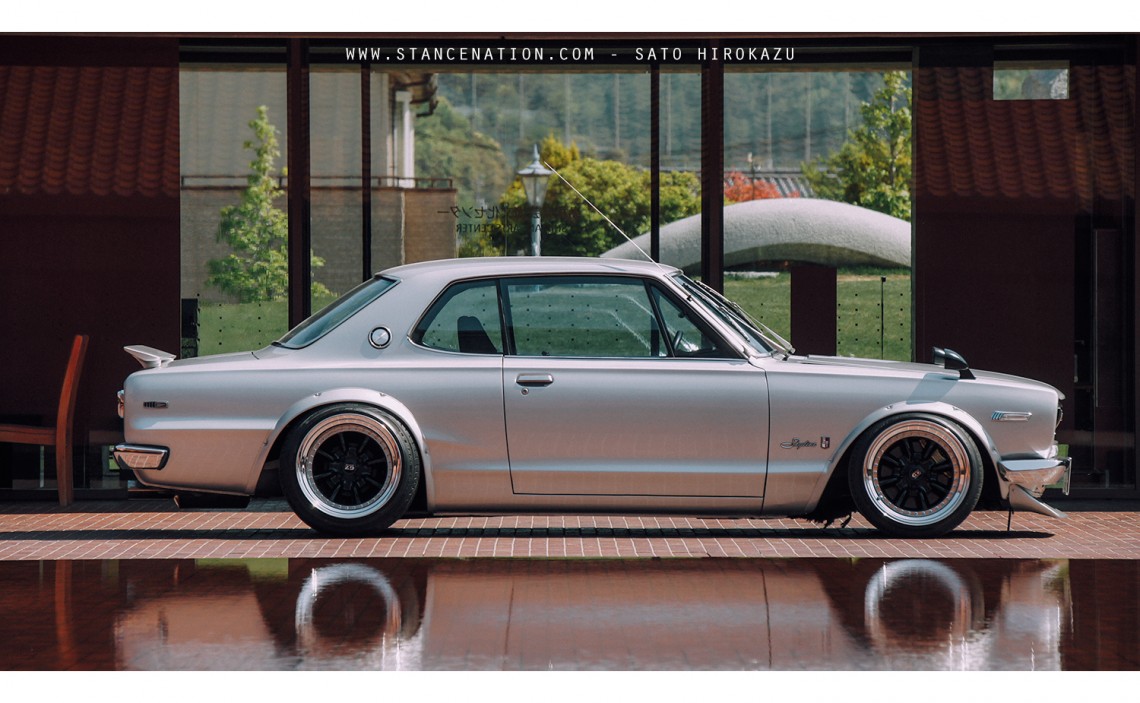 The biggest challenge Jun-san faced when building the car was getting the tires and over fenders as close together as possible and still making it enjoyable to drive. Believe it or not, the tires and fenders do not rub on this car.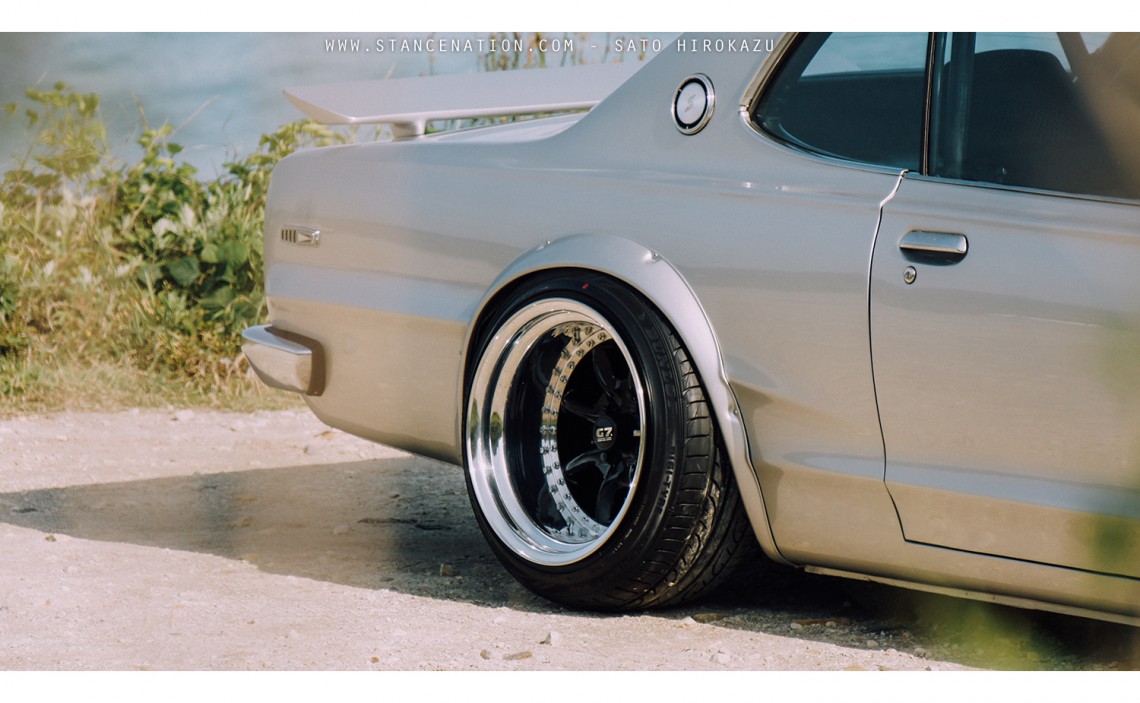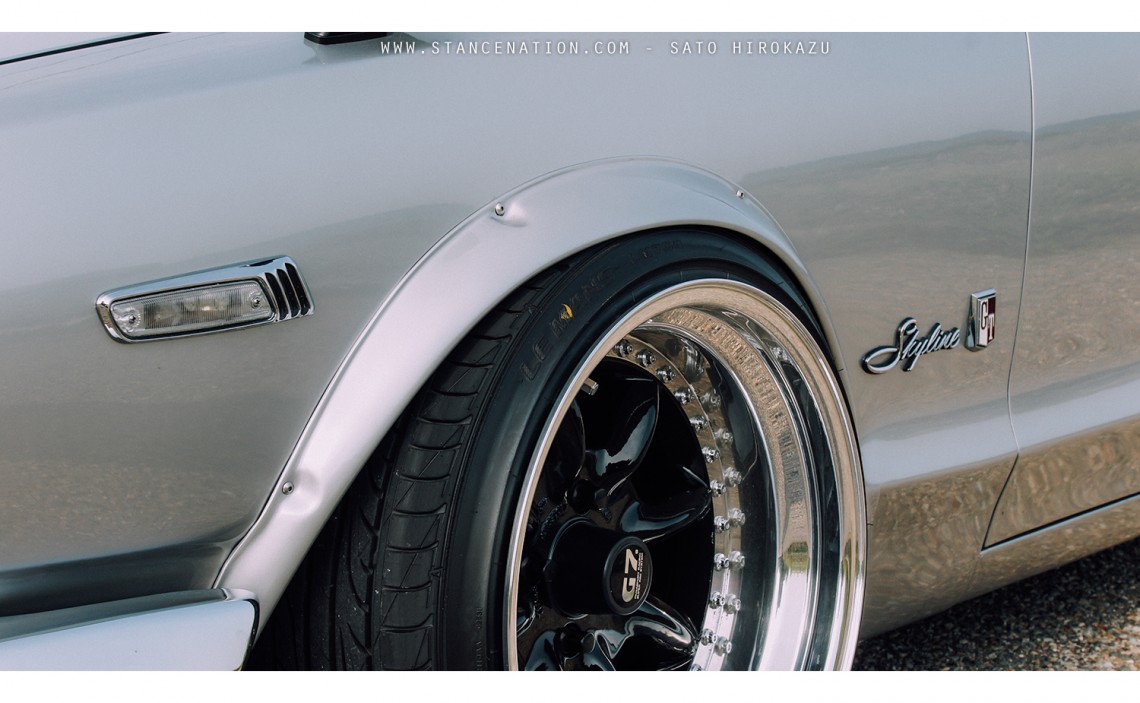 The wheels on his Hakosuka are Panasport Racing G7C8s in 17×9-15 up front wrapped in 205/40R17 Dunlop tires and 17×11.5-34 in the rear wrapped in 255/40R17 Dunlop tires. They are sitting within micrometers of touching his custom modified over fenders thanks to his custom tuned suspension. Up front, Jun-san is running Victory 50 coilovers with 12kg/mm springs, and in the rear he is running Grand Slam Coilovers with 24kg/mm springs. He has also replaced the original brakes with Nissan Skyline R32 rotors and 4-pot calipers.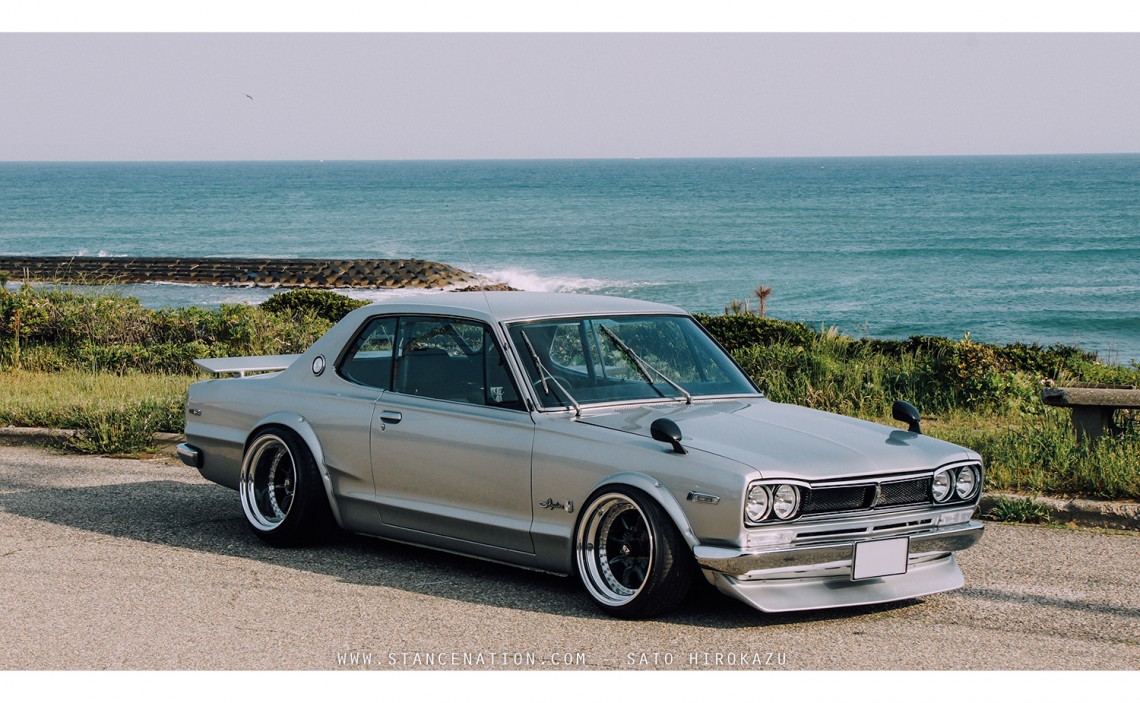 The exterior of the car is topped off with custom raised front and rear fender arches and wheel housings, a 30mm lengthened chin spoiler, and custom wing.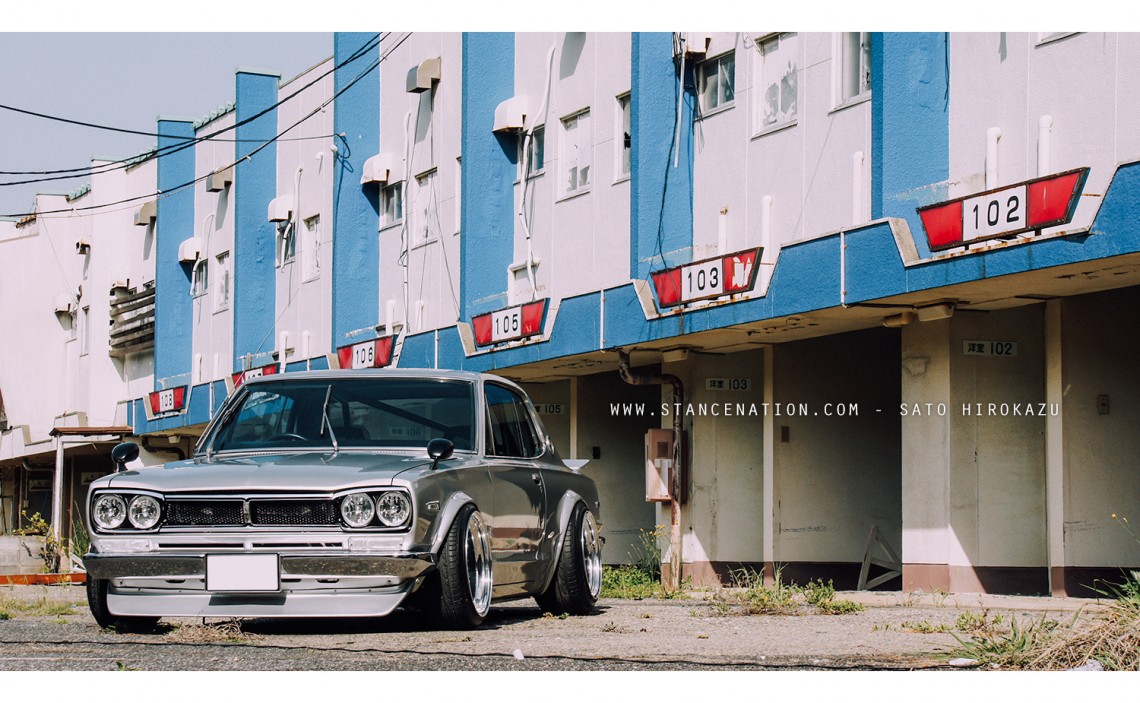 The motor in this beauty is just as nice as the exterior. The power plant has been upgraded from the standard 2-liter up to a 2.8-liter Nissan L28 motor, bored out to 3.0 liters. Jun-san added triple 44mm Solex carburetors, custom exhaust manifold, and one-off DAIICHI SPEED full exhaust system which all provide quite an impressive improvement in power from stock.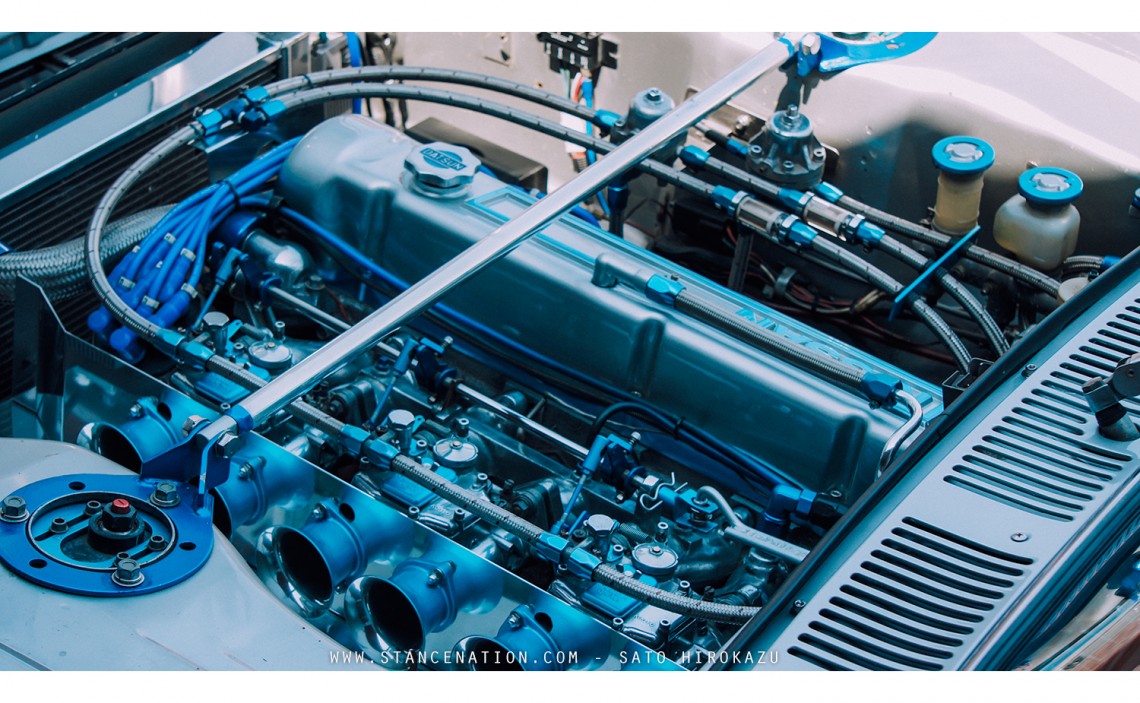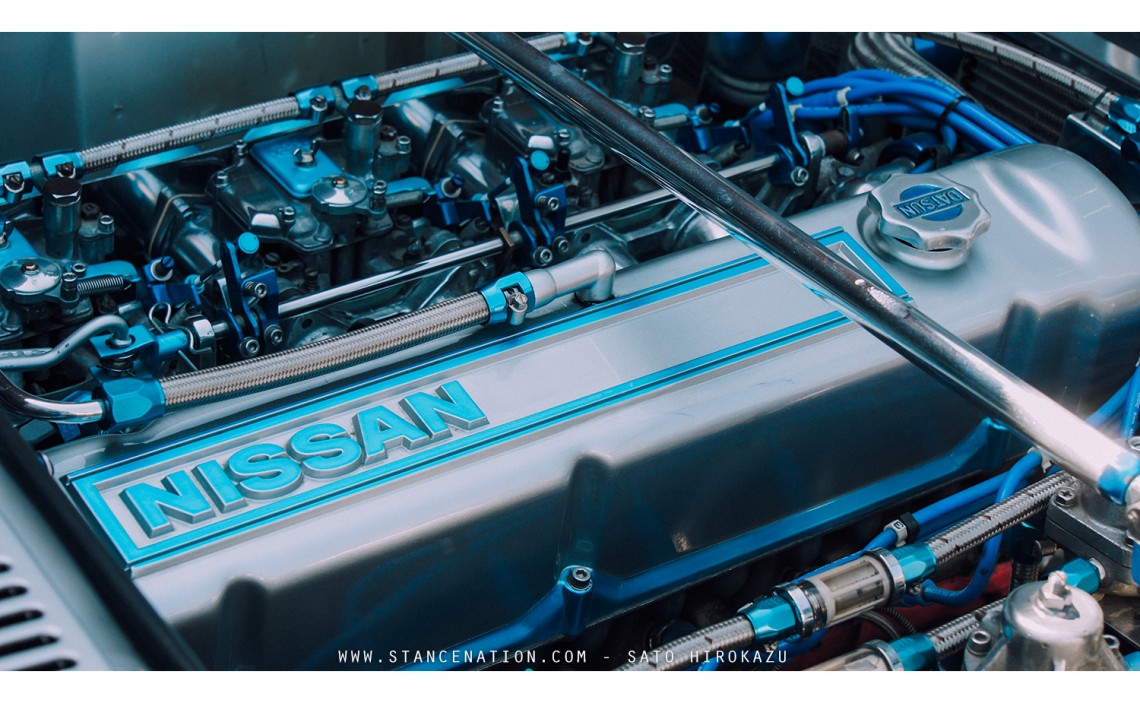 Jun-san would also like to point out some things about his Hakosuka that are normally overlooked. He really enjoys a simplistic looking and well put-together car build. So, in addition to everything else, he modified the emblems on the car by removing the red color, removed the rear view mirror, and painted the amber light-bulbs on the car silver. Jun-san says he has many plans for the car, but in the end it all comes down to budget.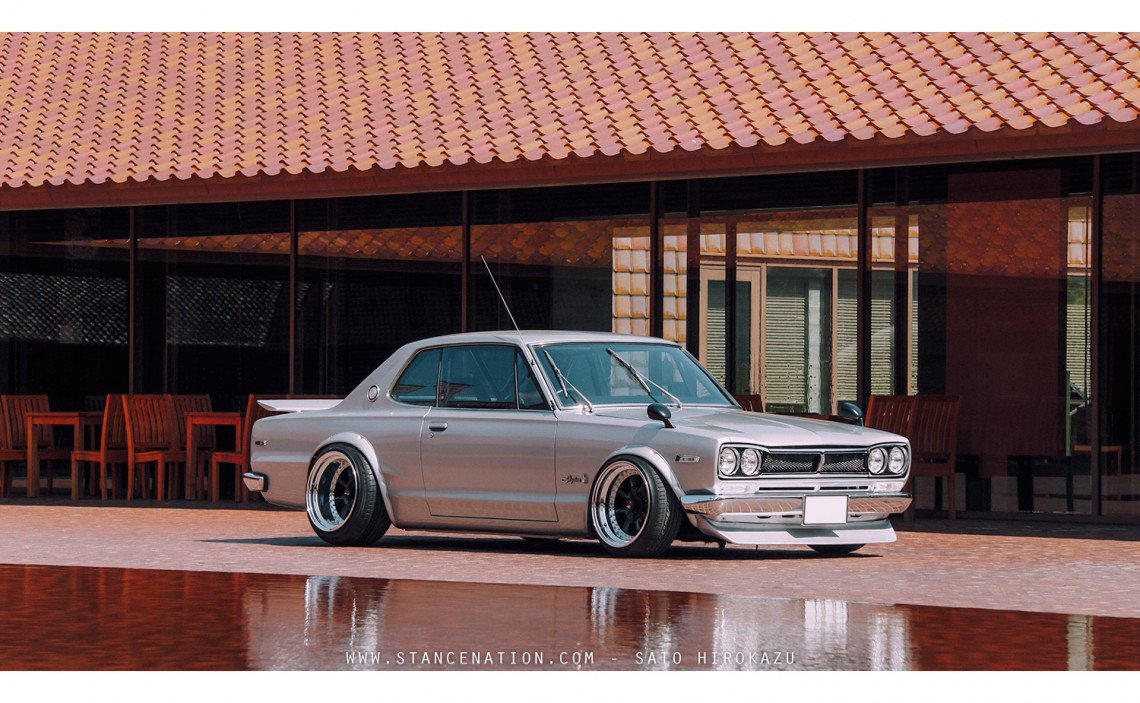 Jun Shinohara improved upon an already astonishing automobile. I admire his dedication and attention to detail, and I hope to one day own a car just as nice as his. Congratulations on your accomplishments and we at StanceNation cannot wait to see what you do with your exquisite build in the future.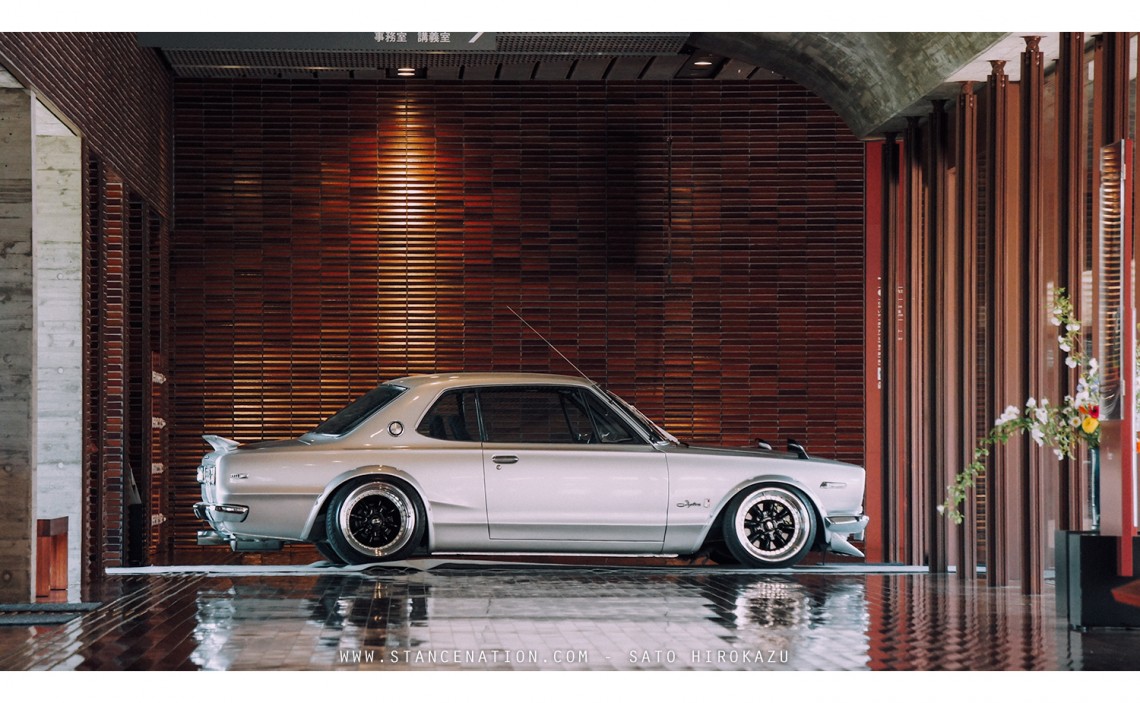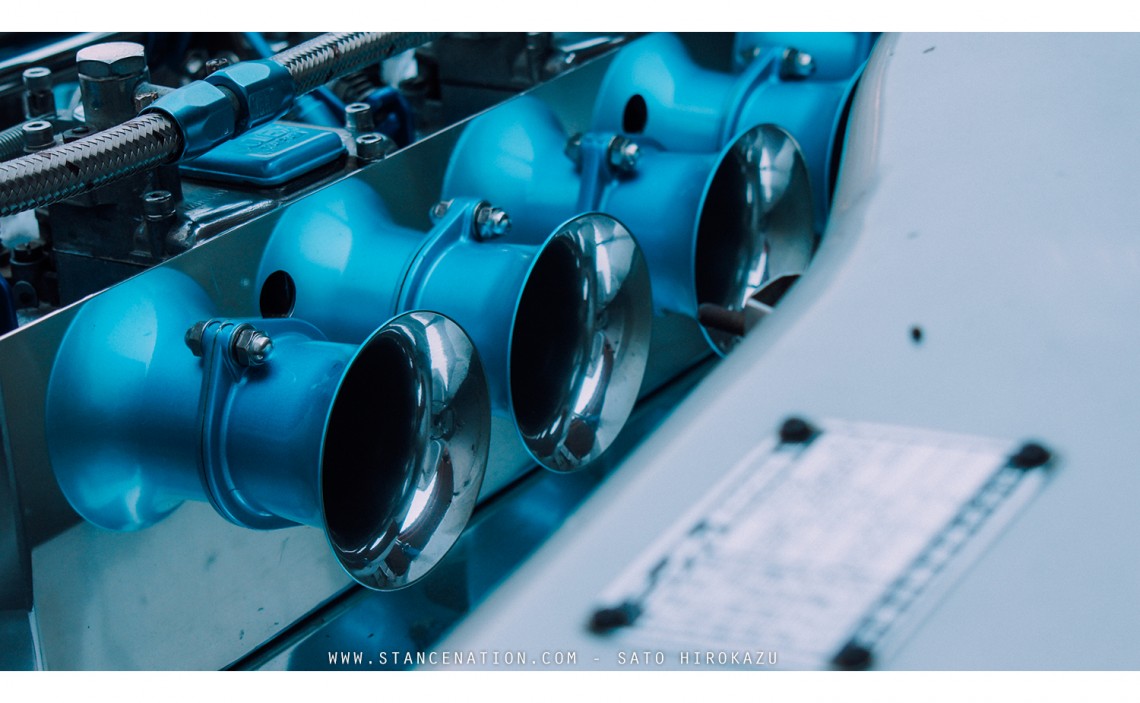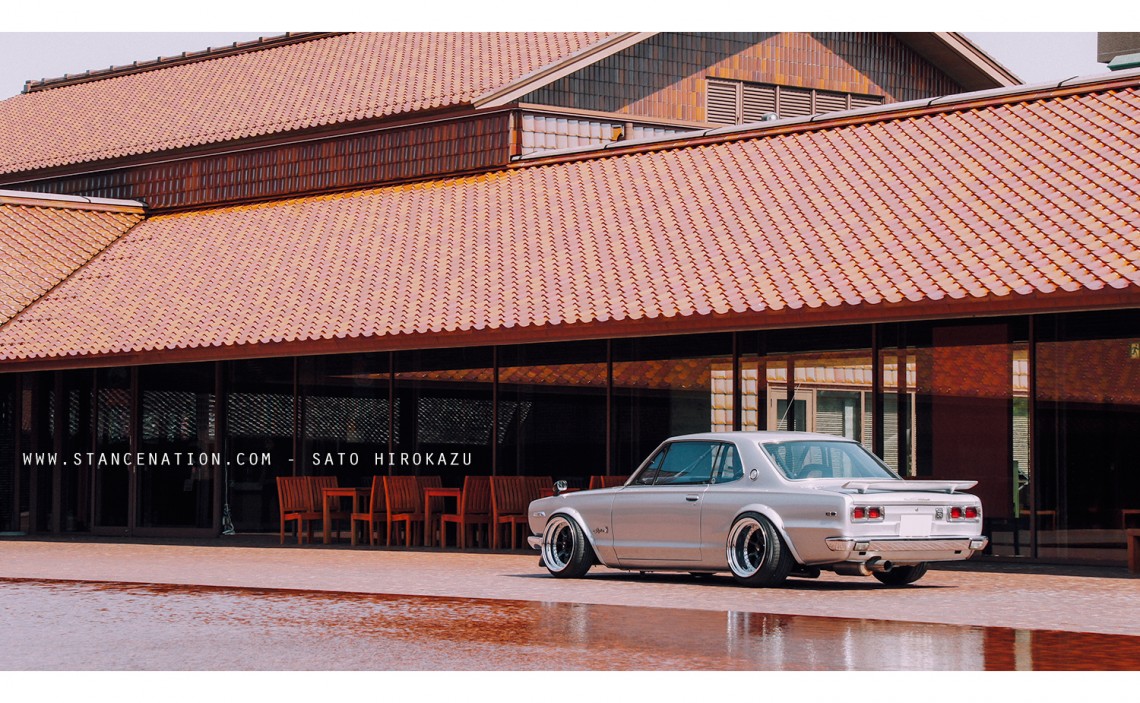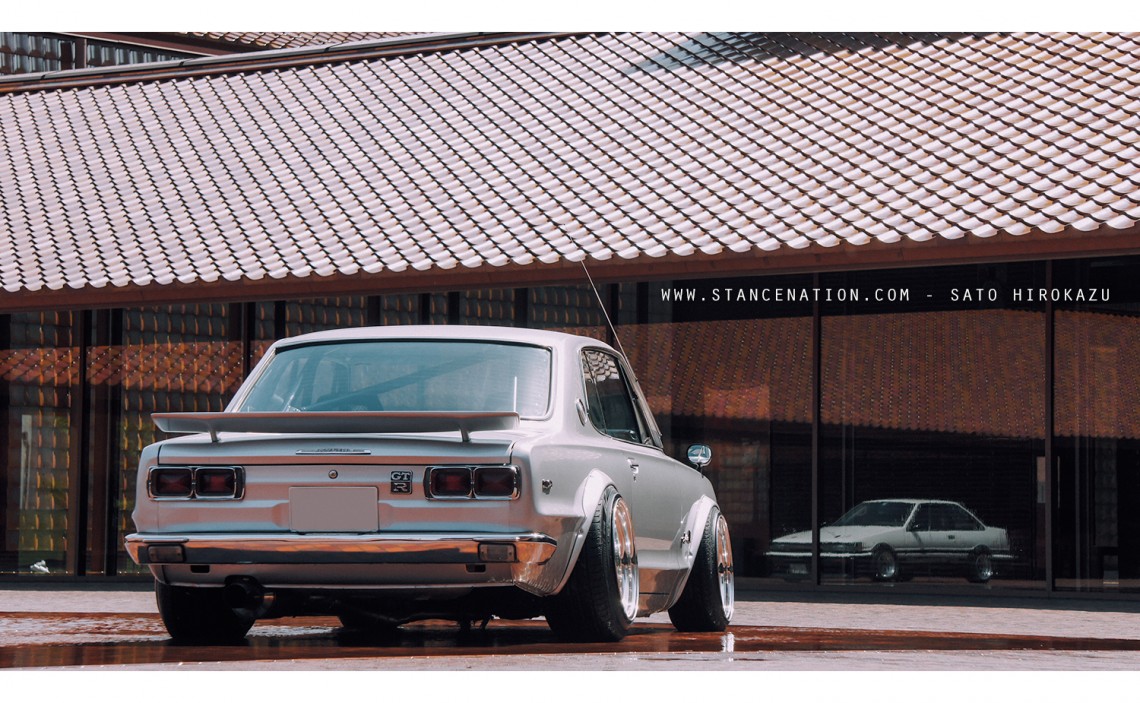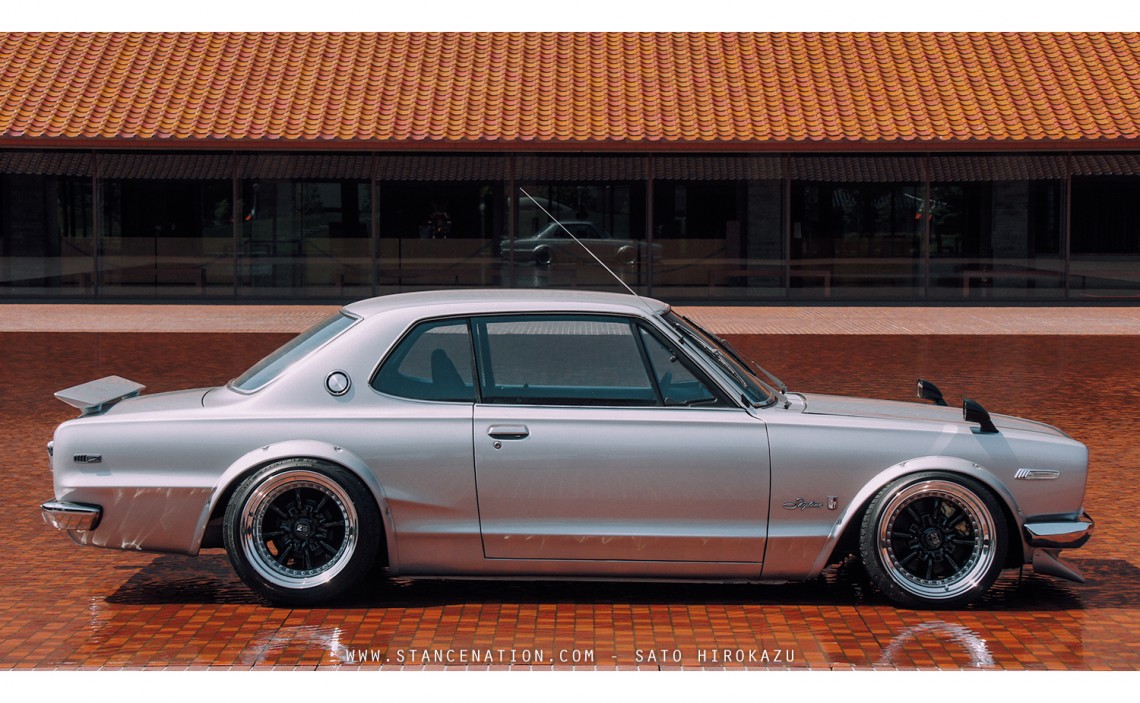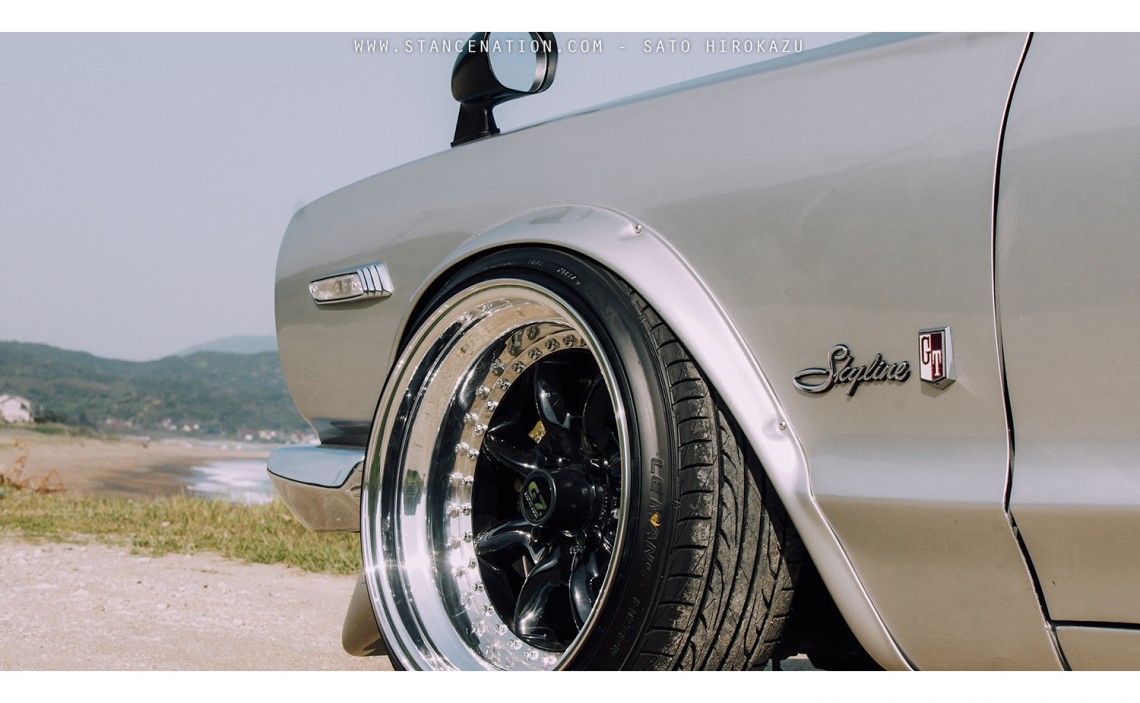 Make/Model
1971 Nissan Skyline 2000GT-X
Motor
2.8L modified to 3L
44Φ Solex
Maker Unknown exhaust manifold
DAIICHI SPEED one off exhaust
Interior
Fuel pressure gauge
Oil pressure gauge
Electric pressure gauge
Water temperature gauge
Oil temperature gauge
Exhaust temperature gauge
Vacuum gauge
Tachometer
5-point rollcage
Exterior
3cm lengthened chin spoiler
Maker unknown wing
Maker unknown modified overfenders
Front and rear fender arches and wheel housings raised
Wheels/Brakes
Panasport G7C8S Dunlop
F 17inch 9J -15 205 40
R 17inch 11.5J -34 255 40
R32 Skyline 4 pot calipers
Suspension
Front
Victory 50, coilovers 12kg/mm
Rear
Grand Slam, 24kg/mm