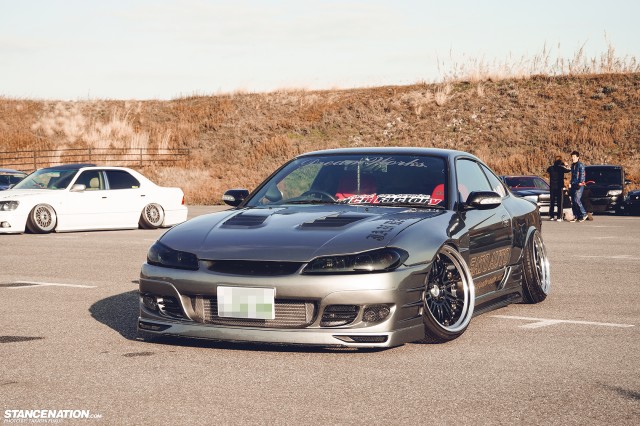 Beyond stoked to get some of these photos up here. This beautiful S15 Silvia belongs to my friend Keita-san out of Obu, Japan. He is pretty young, 22 years old to be exact, but he has built a car that many of his older friends simply envy. After Takashi-san sent me these photos I messaged Keita-san in hopes of getting some more information about the car. Sure enough, he was very excited that we at StanceNation loved his car and the specs awaited for me in my inbox just a couple hours later. What he doesn't know is that I am even more excited to share his car with our fans here than he is to have it up here. I really mean it!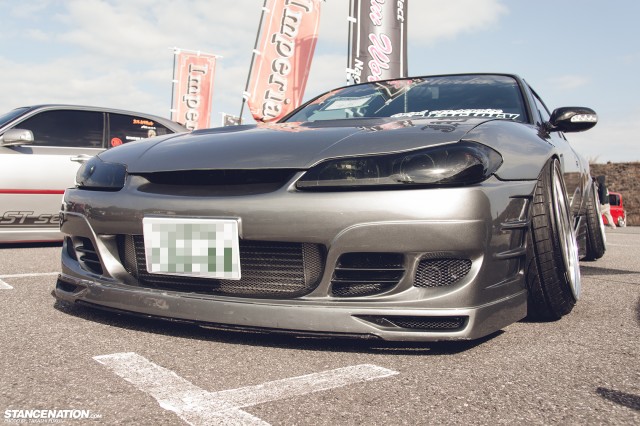 It's sitting on aggressive set of SSR Professor VF‐1 sized 19×10 all around with a mind an absolutely mind blowing static fitment with the help of 326power & MCR Factory original suspension components. Fitment like this is looked up on by guys on air, and the fact that Keita-san is running it on coilovers with the body as clean as it is truly deserves the praise I am giving it. Don't you agree?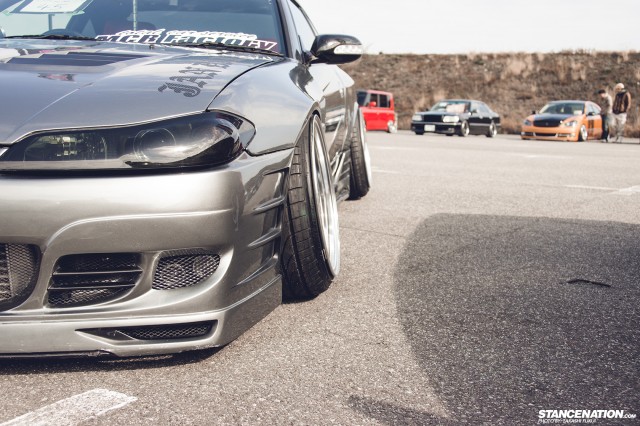 On the outside Keita-san is rocking the legendary 326power kit which includes some original parts made by SATO AUTO. The overall presence of this car is just menacing and there is no denying that no matter where Keita-san's S15 is spotted, it will be breaking plenty of necks.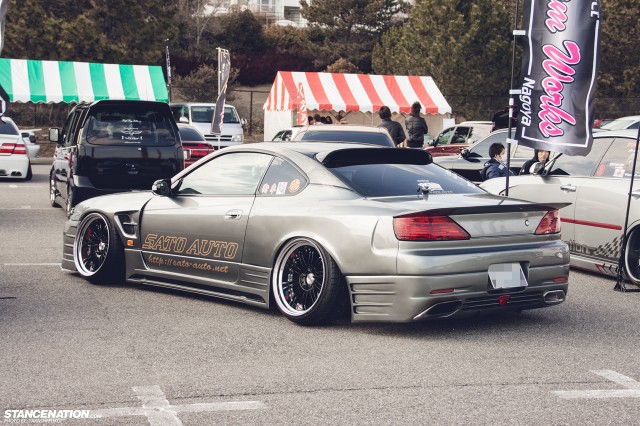 Under the hood you'll find a SR20DET motor and on the inside you'll notice a pair of Bride seats, custom Carrozzeria navigation and all new Diamond speakers, just to name few things. With that said, I would like to give a huge shout out to our photographer Takashi Fukui for the photos and of course a special thanks to Keita for hooking me up with some information about his car. Scroll down for more photos.