Have you ever found yourself admiring that one car on Instagram for a very long time only to be totally disappointed after finally seeing it in person? Well, that's not the case here. As a matter of fact it's quite opposite of it. As beautiful as this Silvia looks in these awesome photos that Yuuki shot, they simply don't do this type of car much justice. On surface the car looks relatively simple but upon closer inspection you'll notice that after several years, and 3 failed attempts, Shota has finally created a timeless piece of rolling art.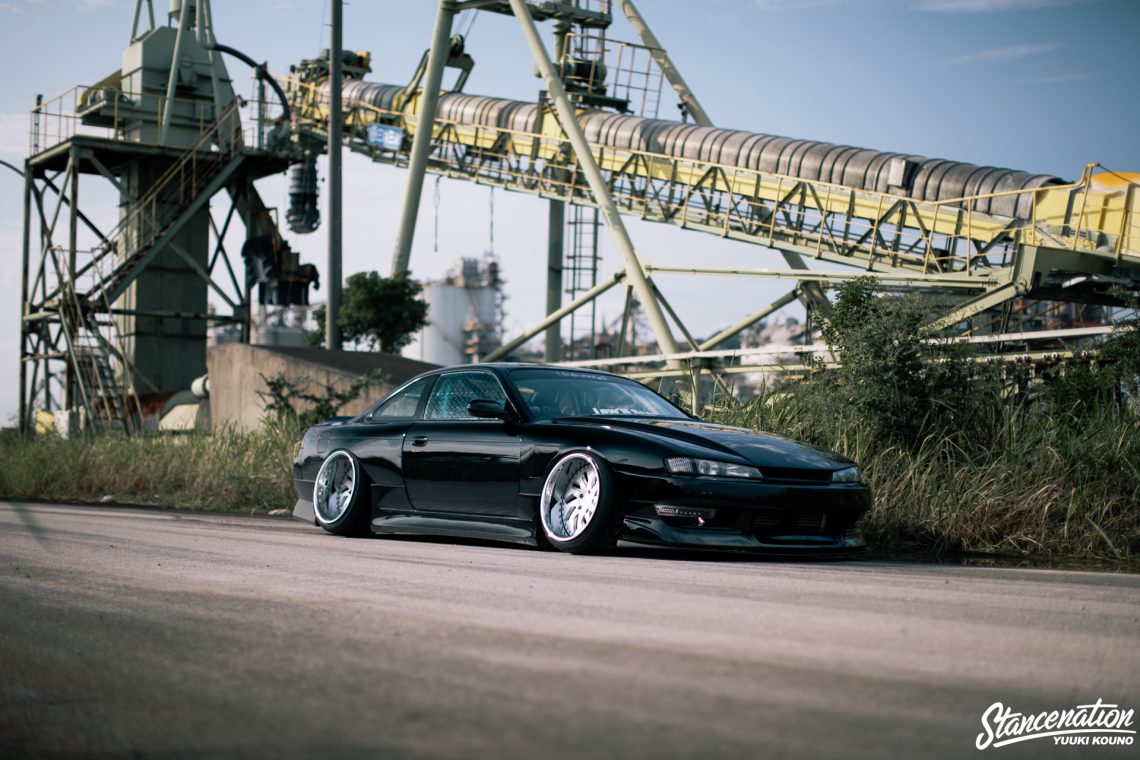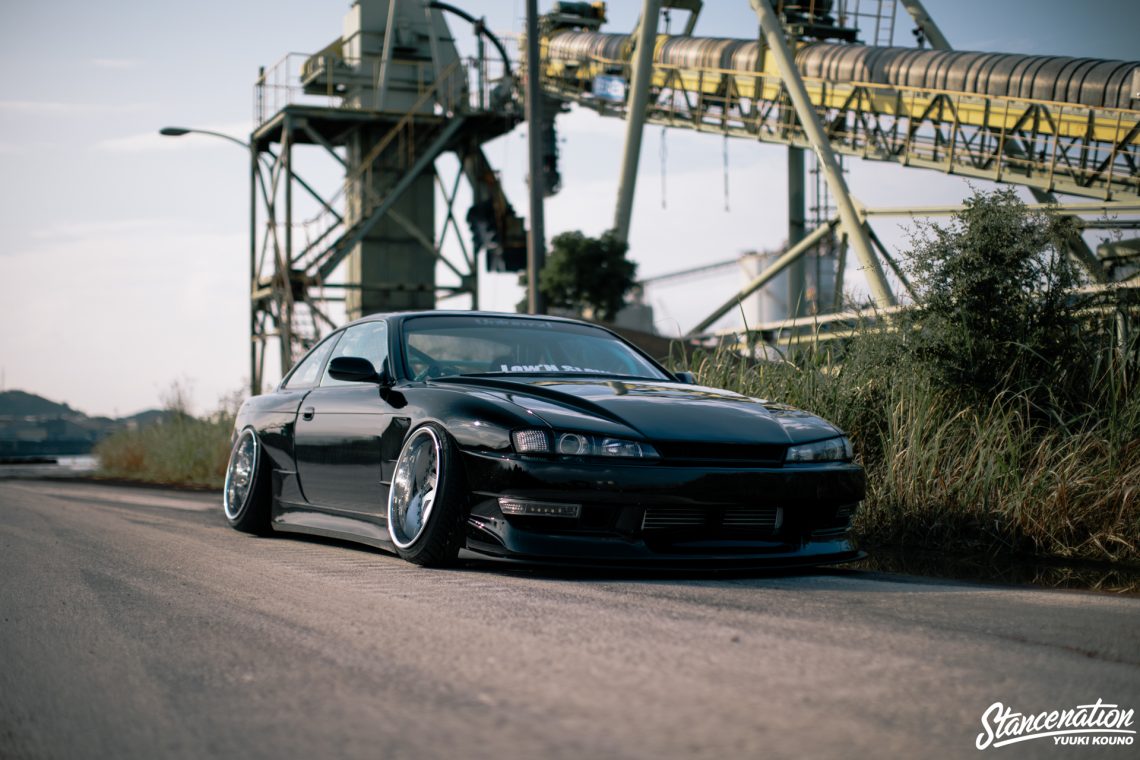 Simply put, Shota is a Silvia lover. As a matter of fact this is his third S14. He says that he is a big fan of Silvia's "charm and performance potential" and that he chooses to exercise the two to the fullest.
So how does someone come in and create an S14 that's different from others, especially with the recent popularity of Silvias? That was the same question Shota asked himself. He actually goes as far as saying that the biggest challenge he ran into was trying to create his very own style without being overly influenced by others.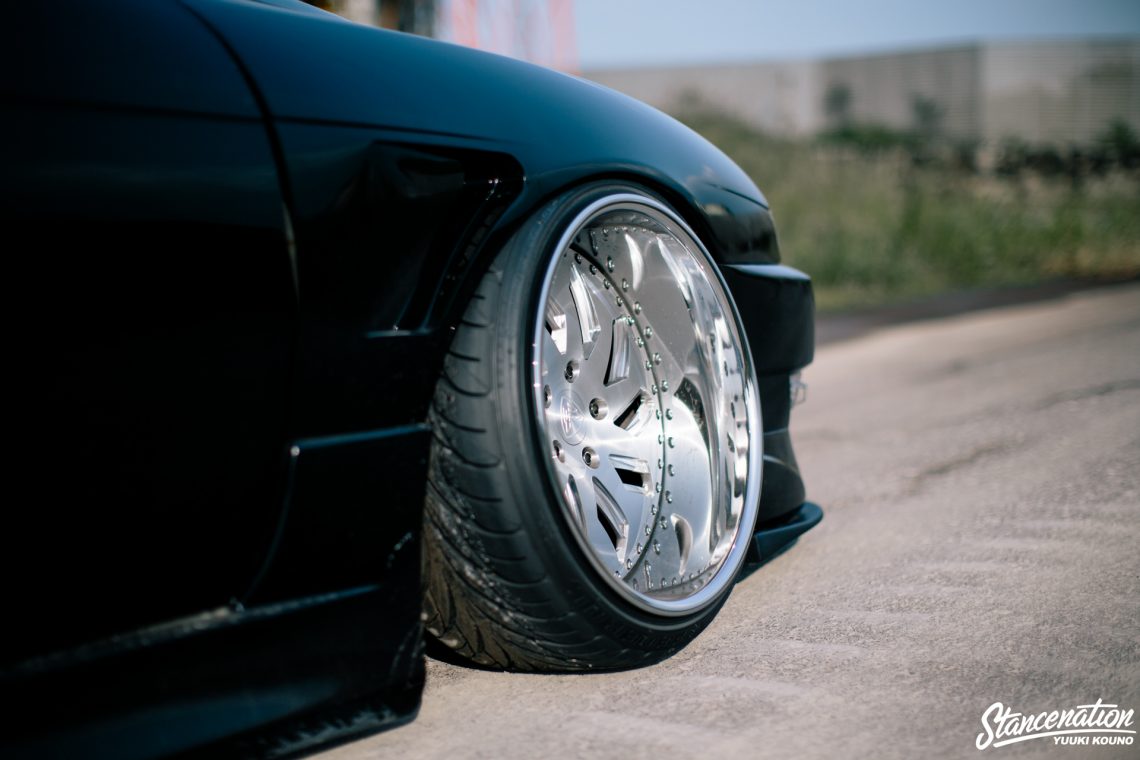 First up we have that mean looking front end which features a C-West lip that was merged with the original S14 bumper. And how about those headlights and blinker/corner lights? Custom LED work by the man himself. The hood is made by Origin while the fenders are totally one-off created by a local shop known as Sonic Hedge Hog. Very cool indeed!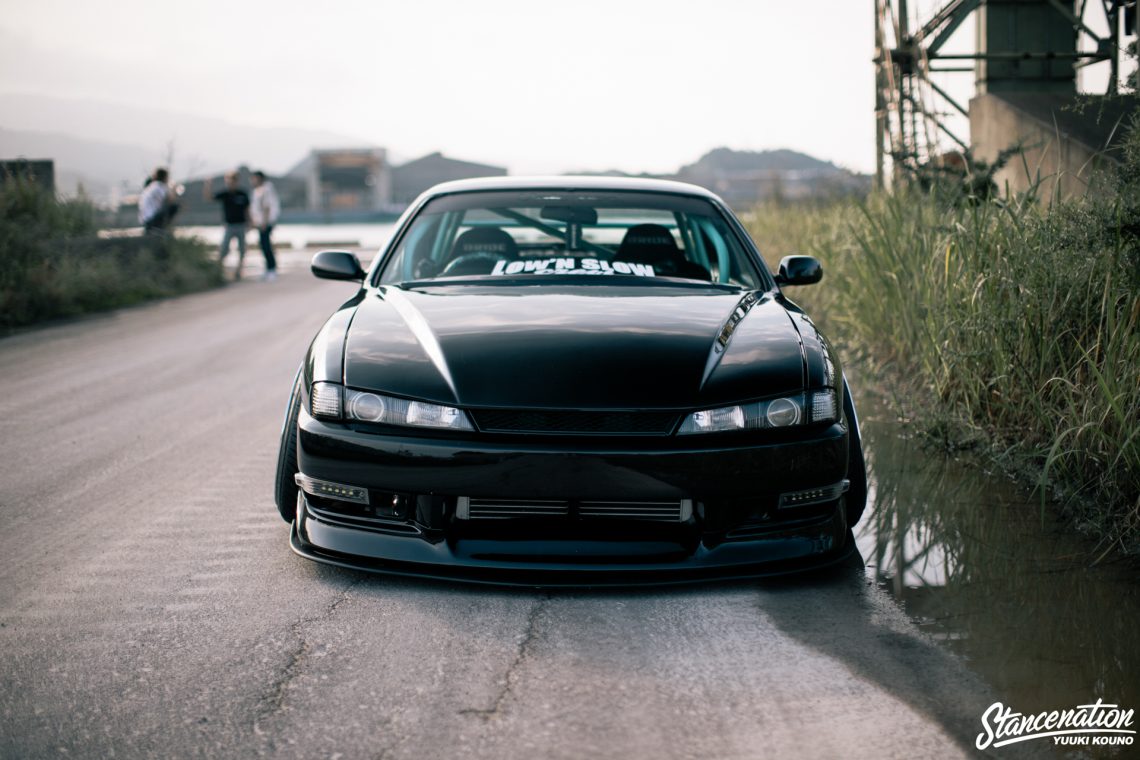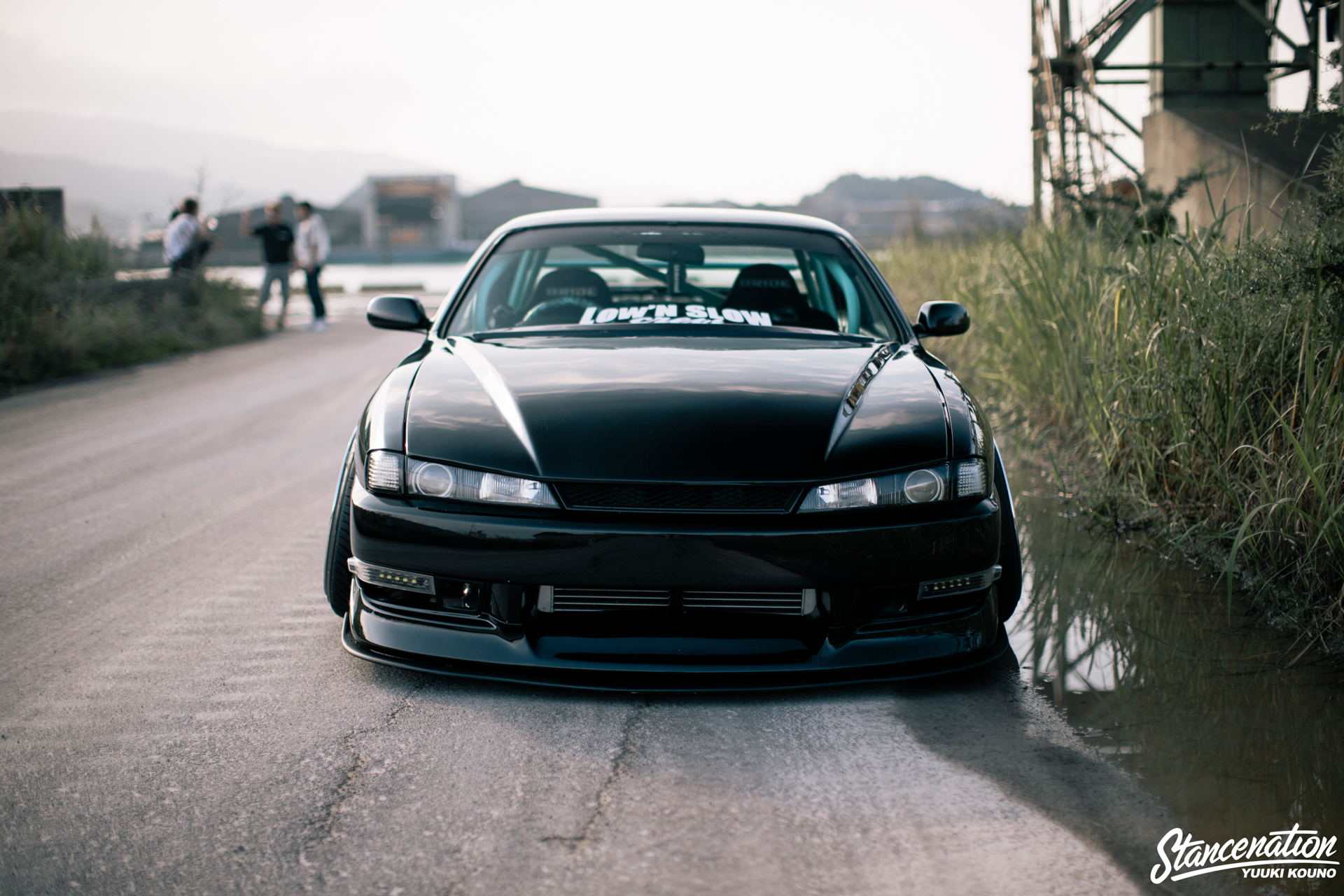 As of this moment, under the hood sits a SR20DET motor which features basic bolt ons such as HPI/Kakimoto exhaust, HKS air intake and intercooler, Koyo copper radiator as well as a 1.5 way LSD. Engine management wise, Shota went with more basic Auto gage boost / oil pressure & temps / voltmeter & water temp gauges.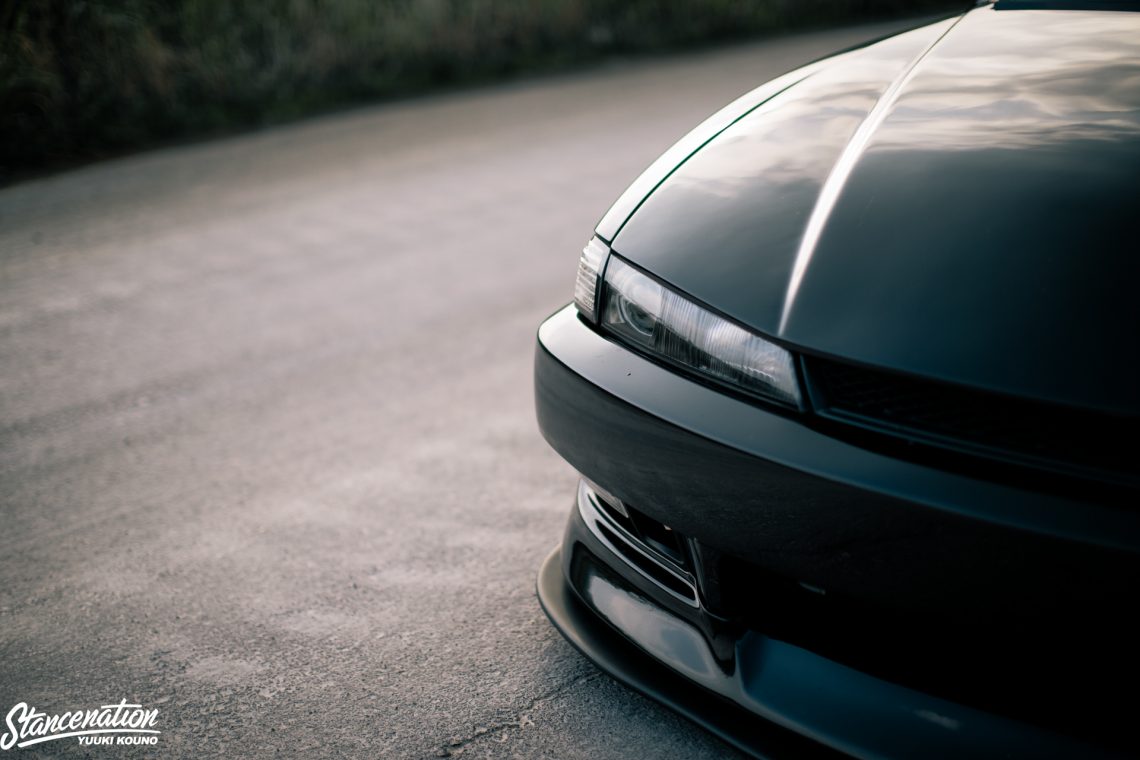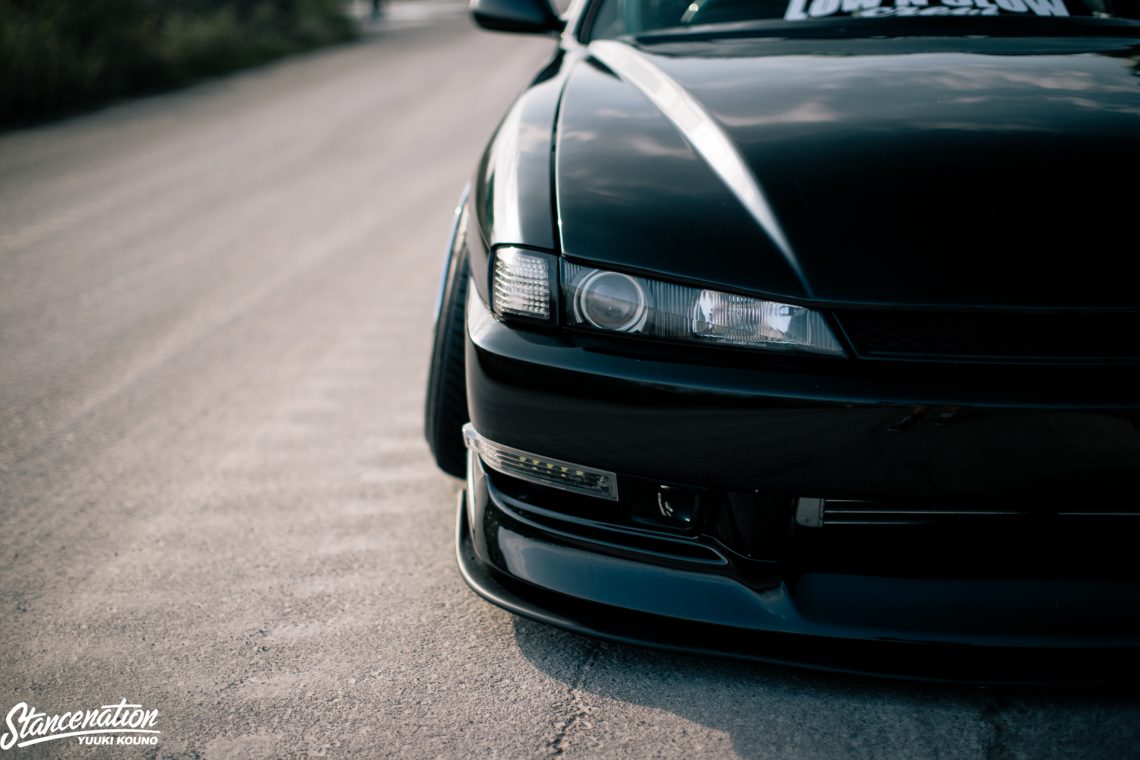 That brings us onto rest of the aero and that mean stance the car is rocking. Just like the hood, side skirts are also made by Origin, while the rear bumper is made by BN Sports. Yet another one-off part is that gorgeous trunk which was made by the same shop that did the fenders (Sonic Hedge Hog).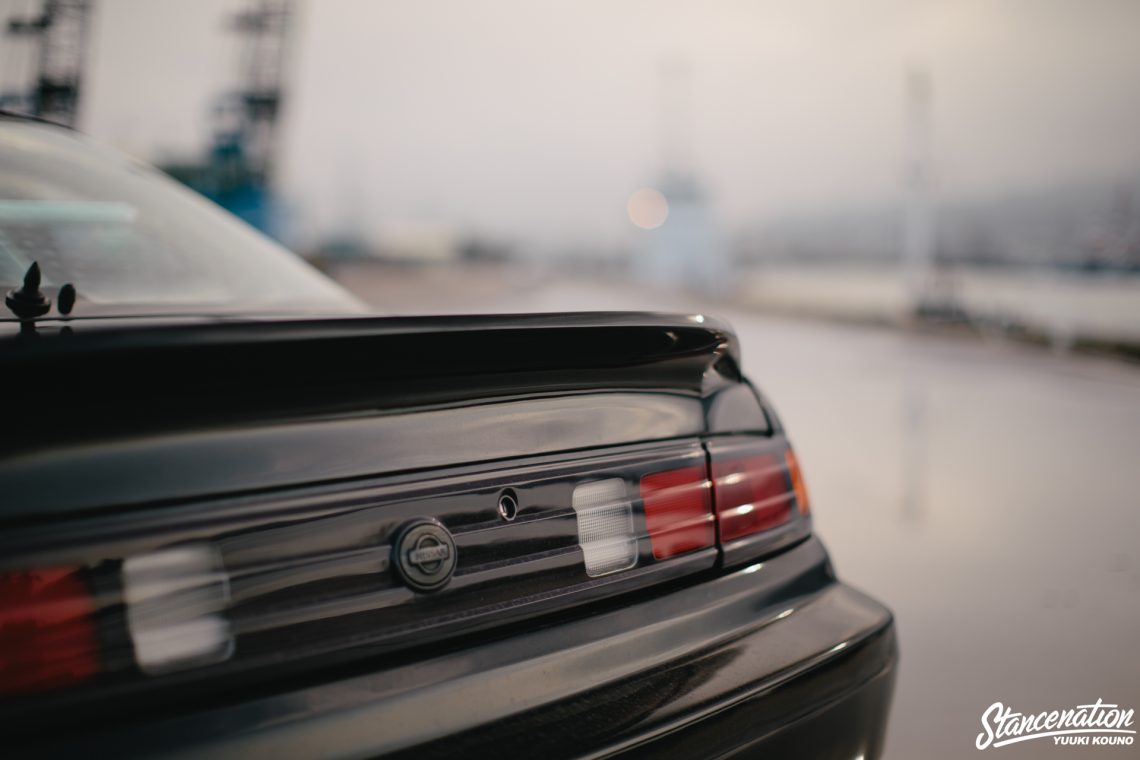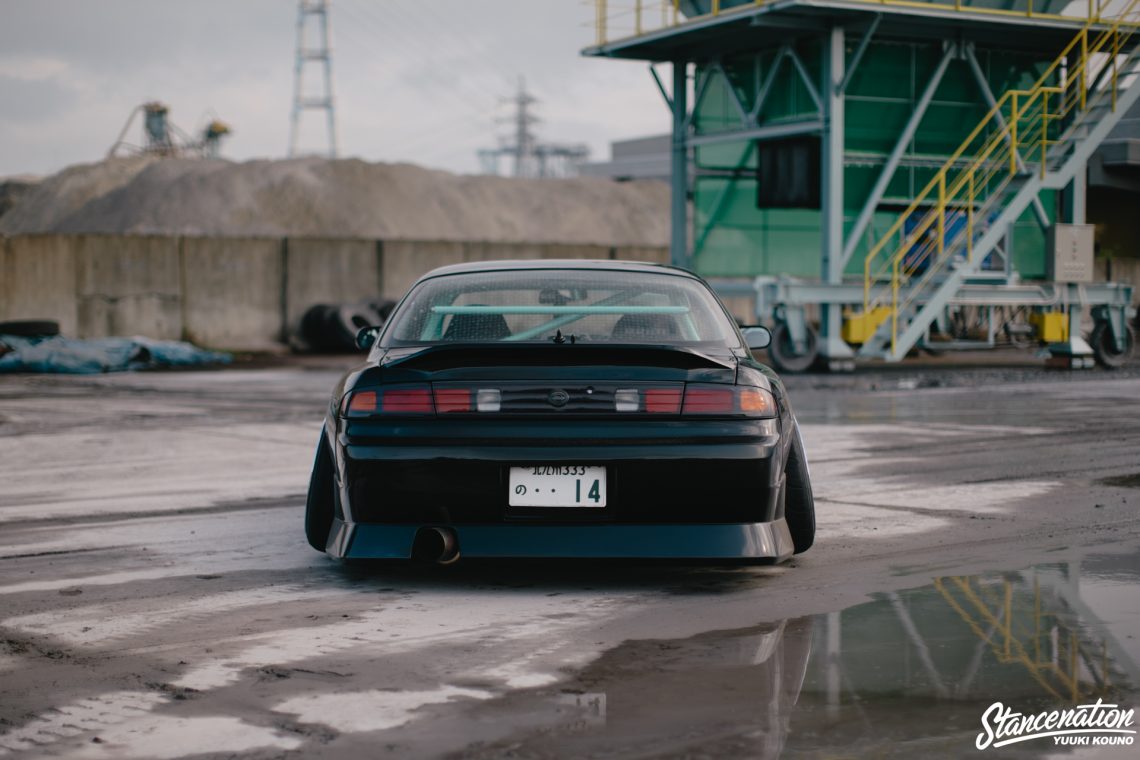 If you're big into stance like we are you'll notice that this thing sits a bit lower than most S14's.. Part of the reason is because Shota radiused his BN Sports rear fenders, the other part is because, well, it just is. With the help of 326 Power coilovers (32K front, 20K rear) and a handful of adjustable suspension components such tension rods, toe / camber & traction arms, Shota was able to get the car to sit just mm's off the ground. More importantly than just being super low however is the fact that this Silvias fenders and rest of the aero remain intact.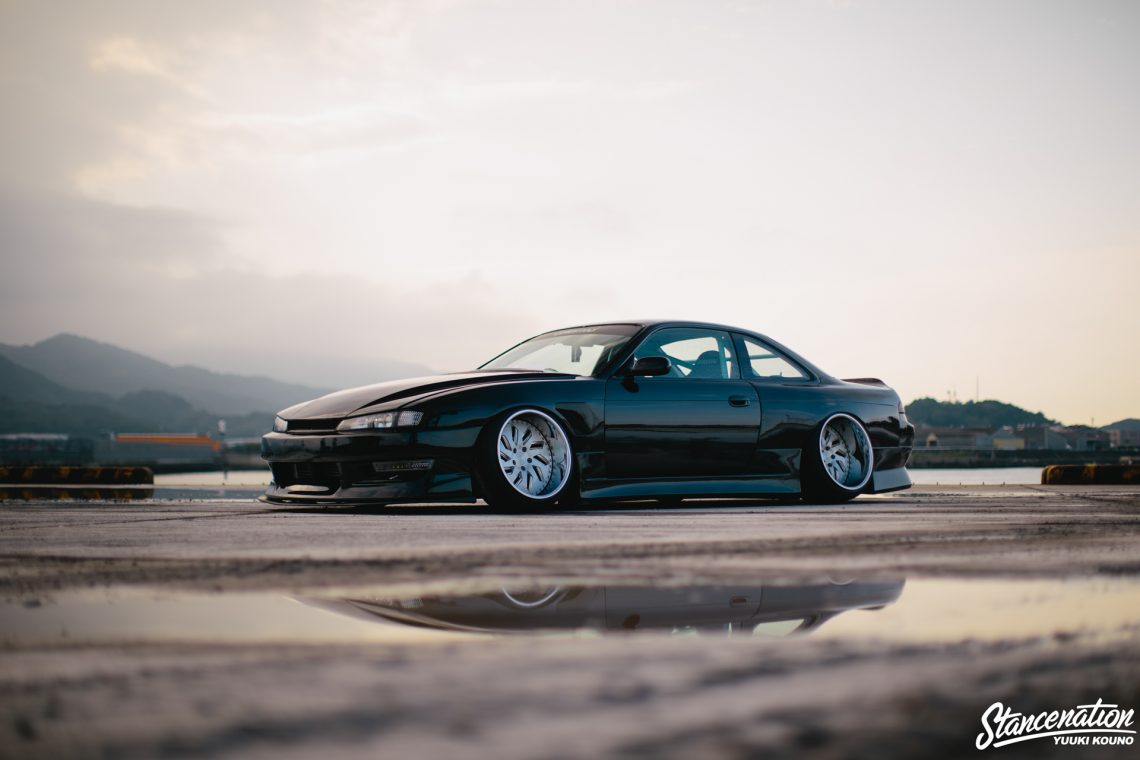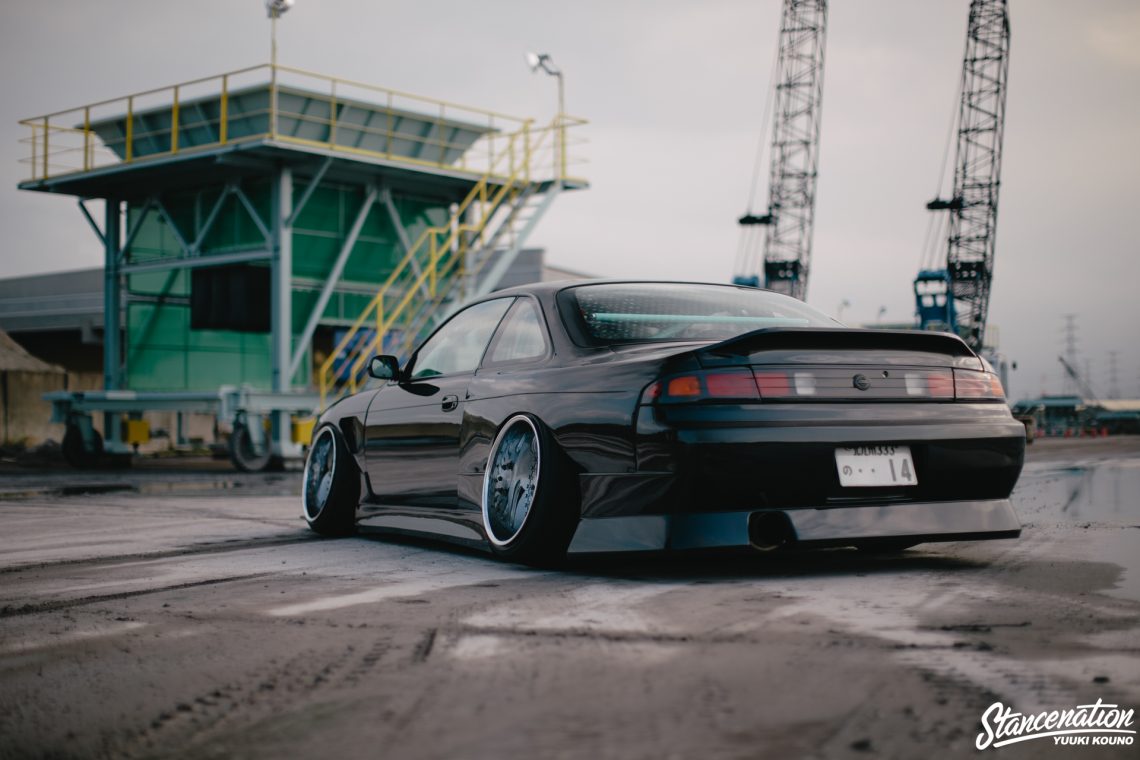 When you think JDM, you think Work Wheels, Volk, SSR, and the list goes on. So where does a set of Infinitewerks wheels (wheels made in USA) fit into all of this? Well Shota did say that he wanted to create something original, so what better way to do that then to throw a curveball at everyone and go with these super aggressive Infinitewerks BR wheels!? Front measures 18 by 10 with an offset of -48 while the rear is even more aggressive at 18 by 12 – 52!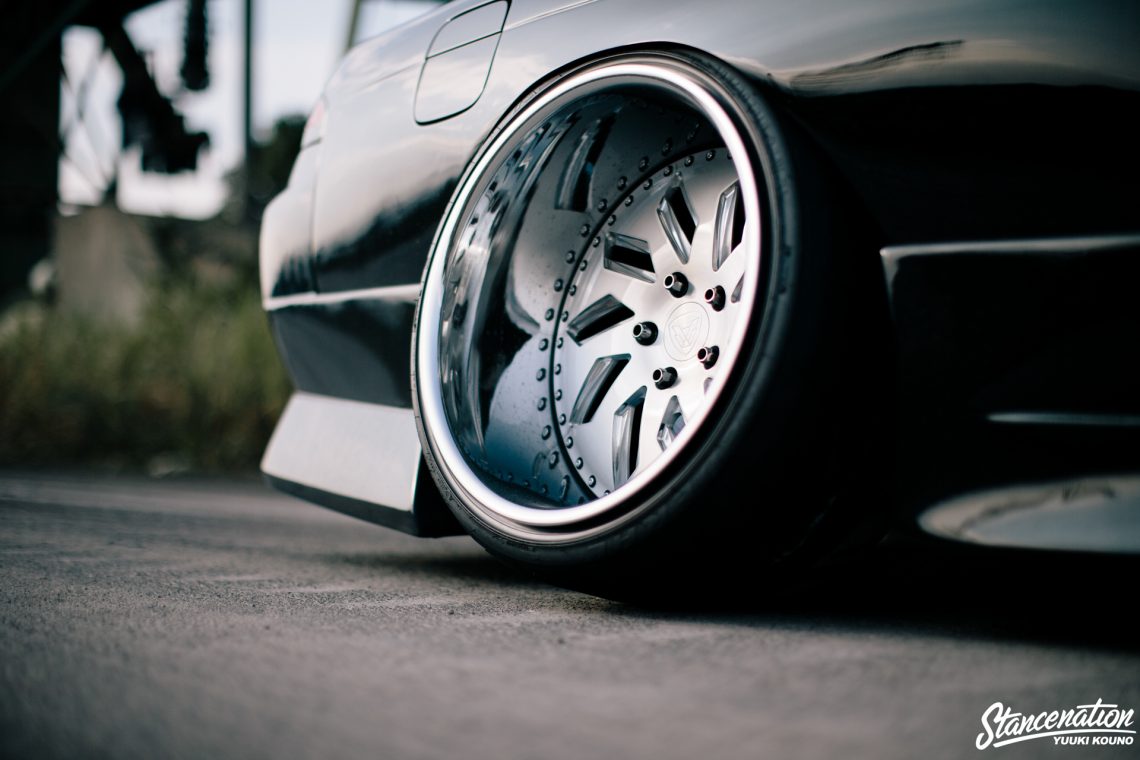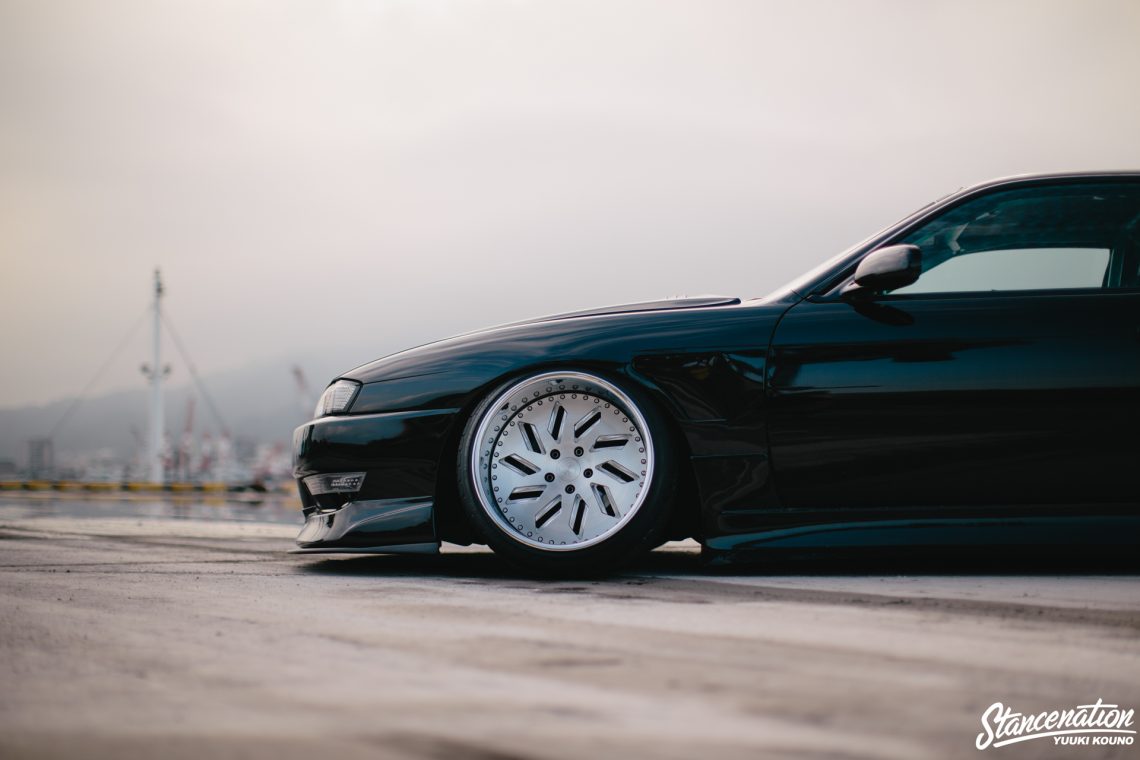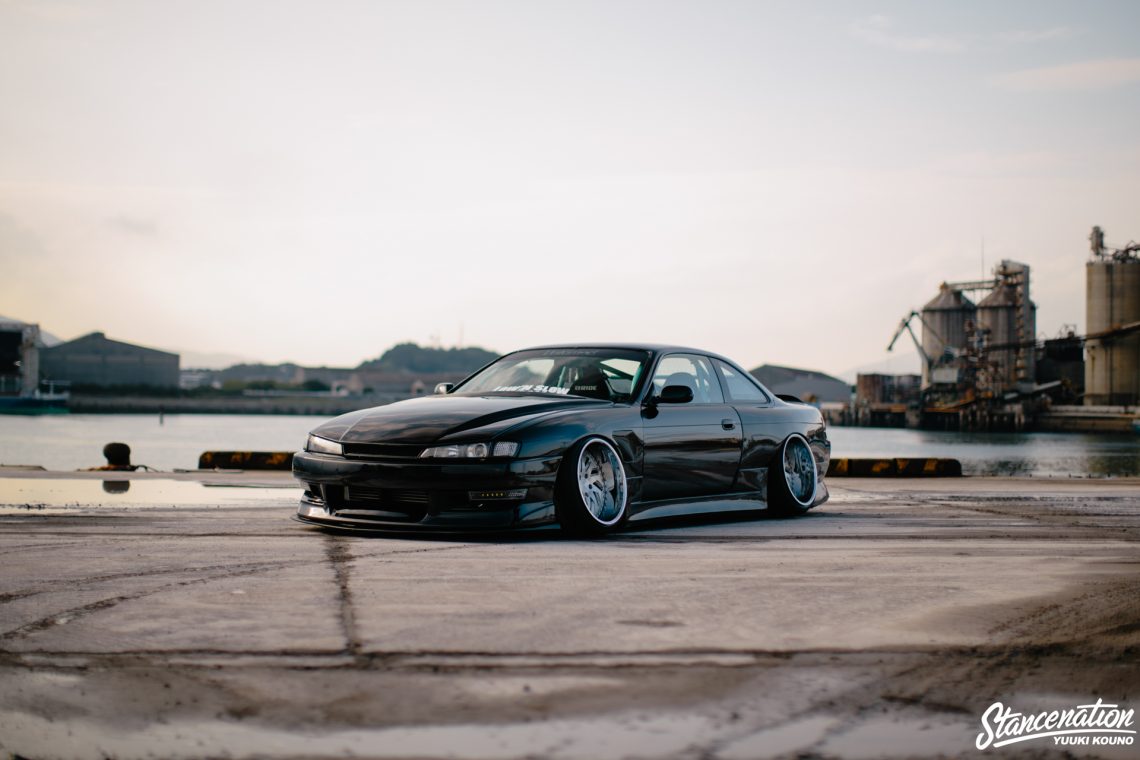 Don't worry, the interior has not been forgotten. Shota is running a pair of BRIDE seats, a 7 point CUSCO roll cage that he custom painted to match the Avenue steering wheel, amongst other smaller things such as NISMO / Likewise shift knob and harness.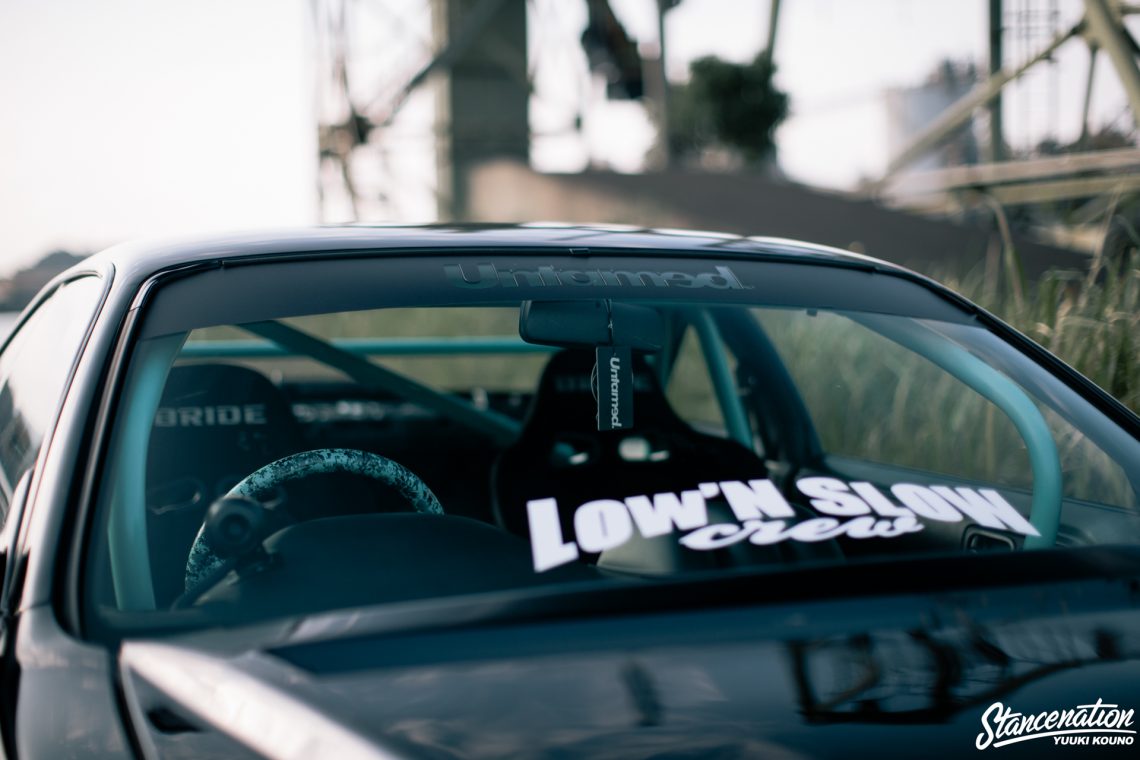 We'll leave you with a couple more awesome shots by Yuuki Kouno. Make sure to check out Shota on YouTube & Instagram and follow his work to see more.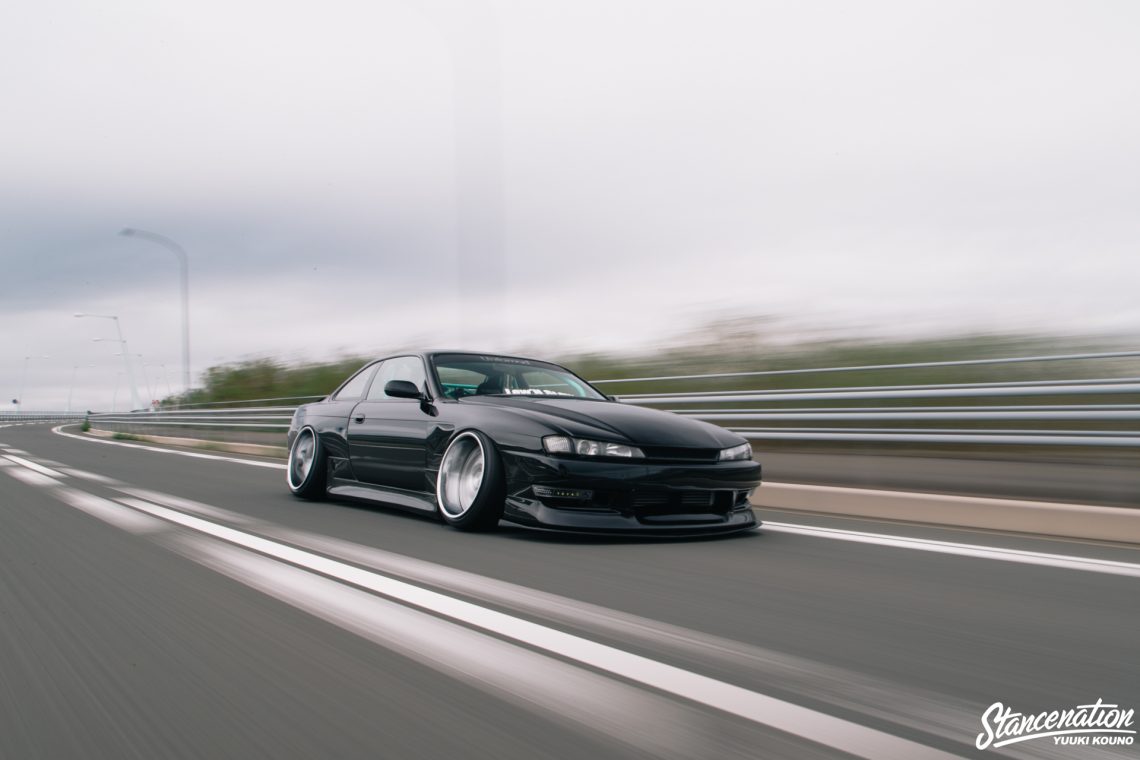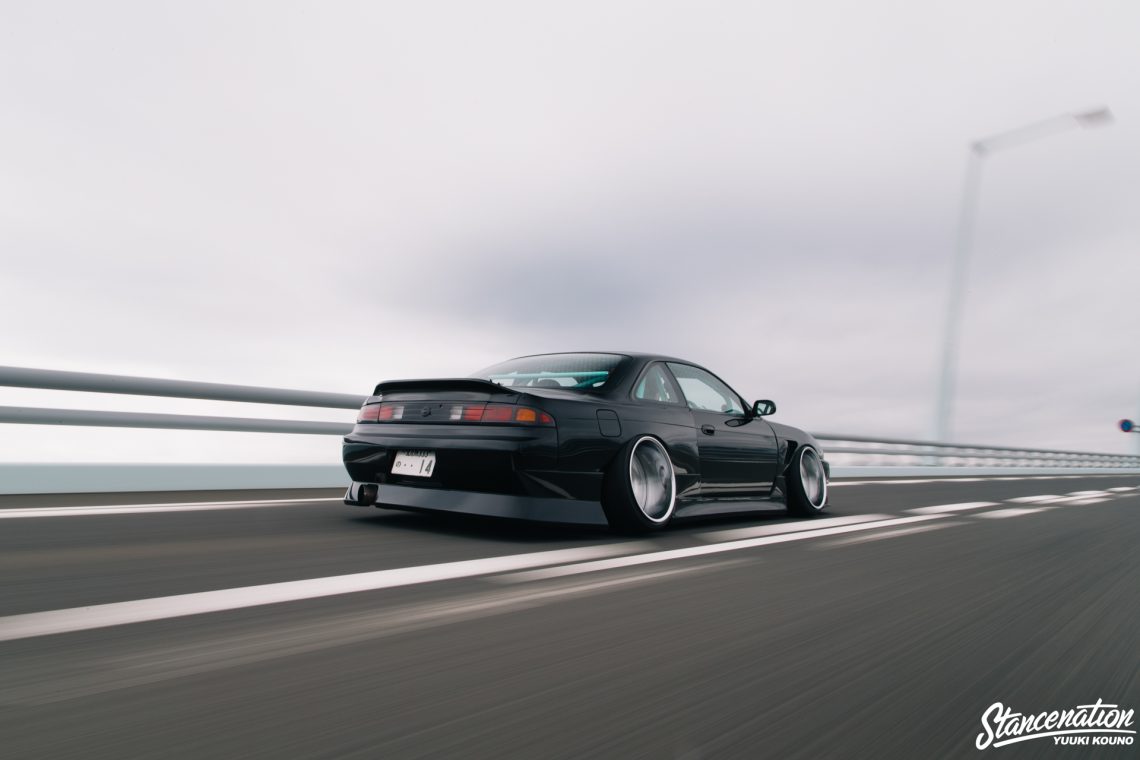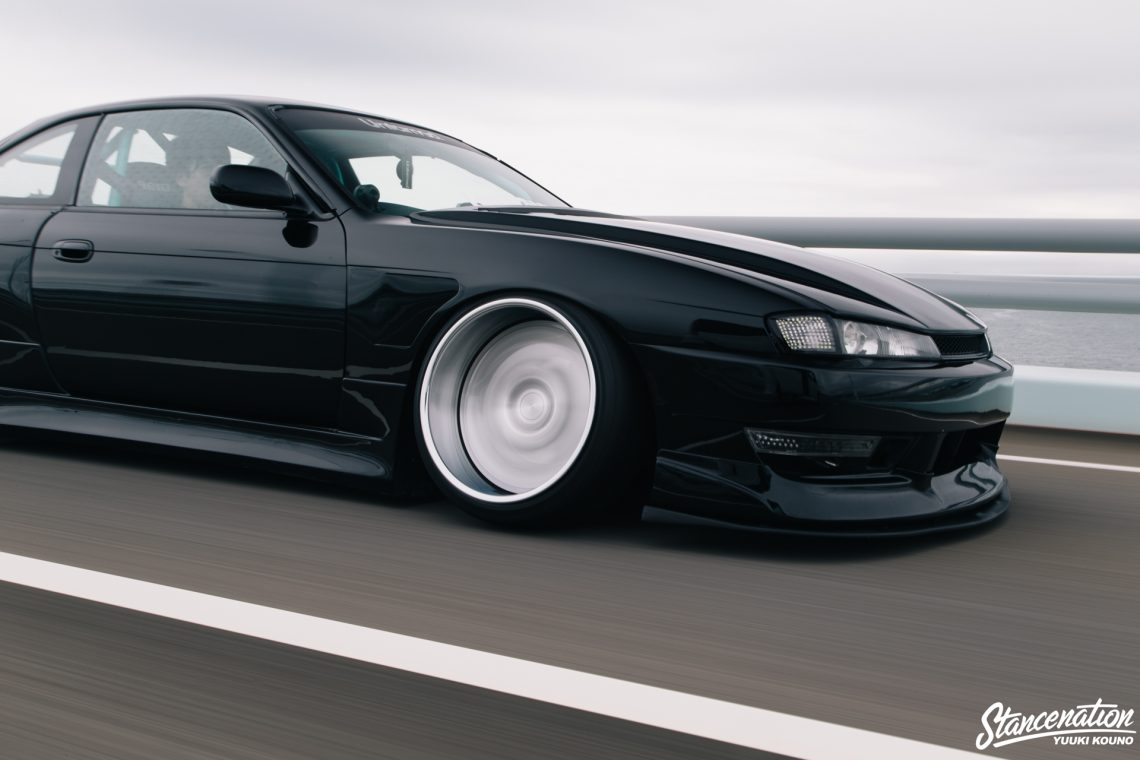 Special thanks:
Original Team: Low'N Slow Crew
Home Team: S.S.Maverick
Brand: Untamed
Custom Shop: Sonic Hedge Hog
Wheel and US parts supplier: Sunset