I'm going to assume that if you're reading this you have not actually been residing beneath a rock for the past several years and you readily recognize the hand-built, wide-hipped handiwork of Rauh-Welt Begriff. Plenty of automotive publications have waxed-poetic on and on over the artistry of Nakai-san by now so I'll spare you the introduction.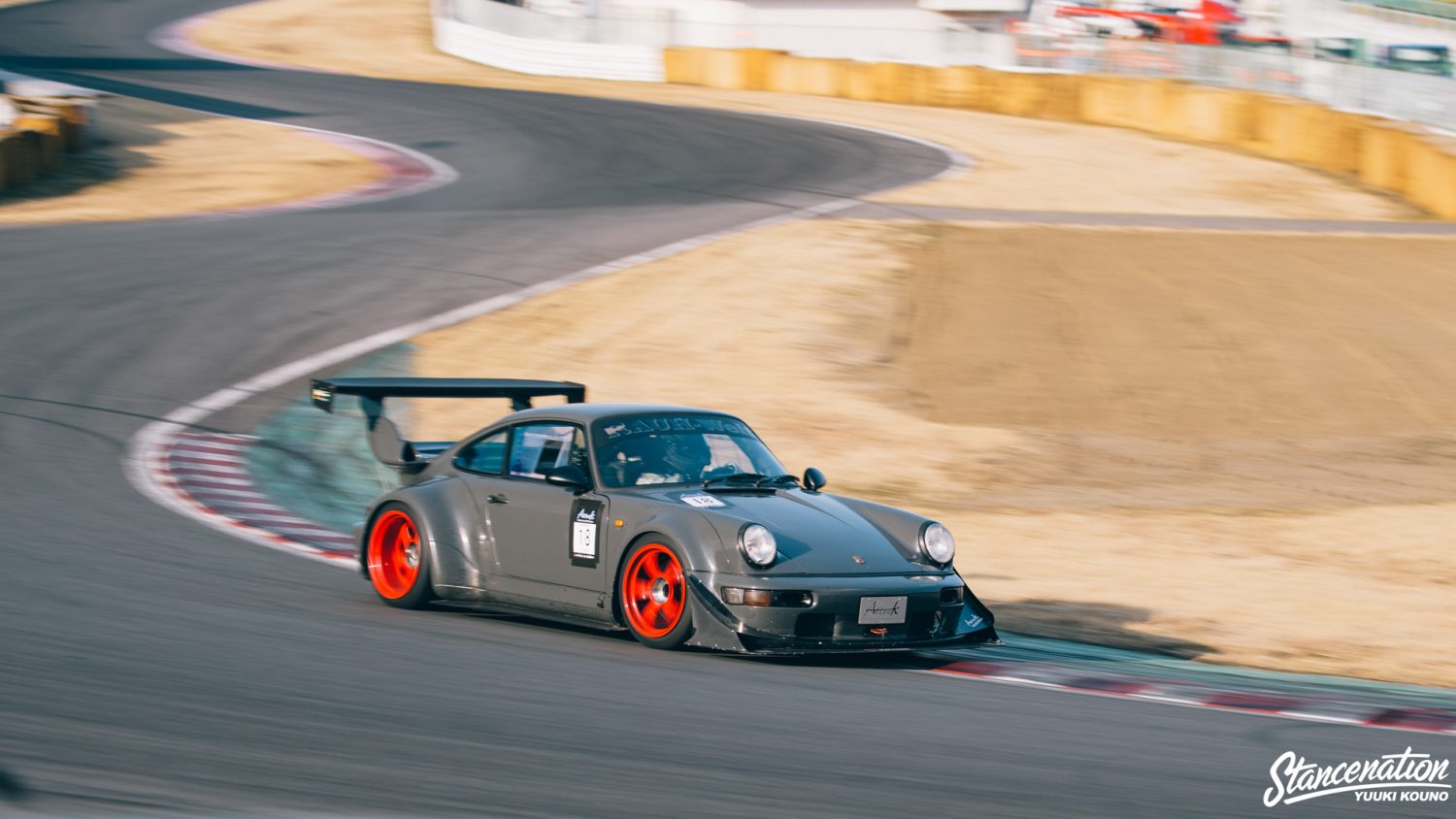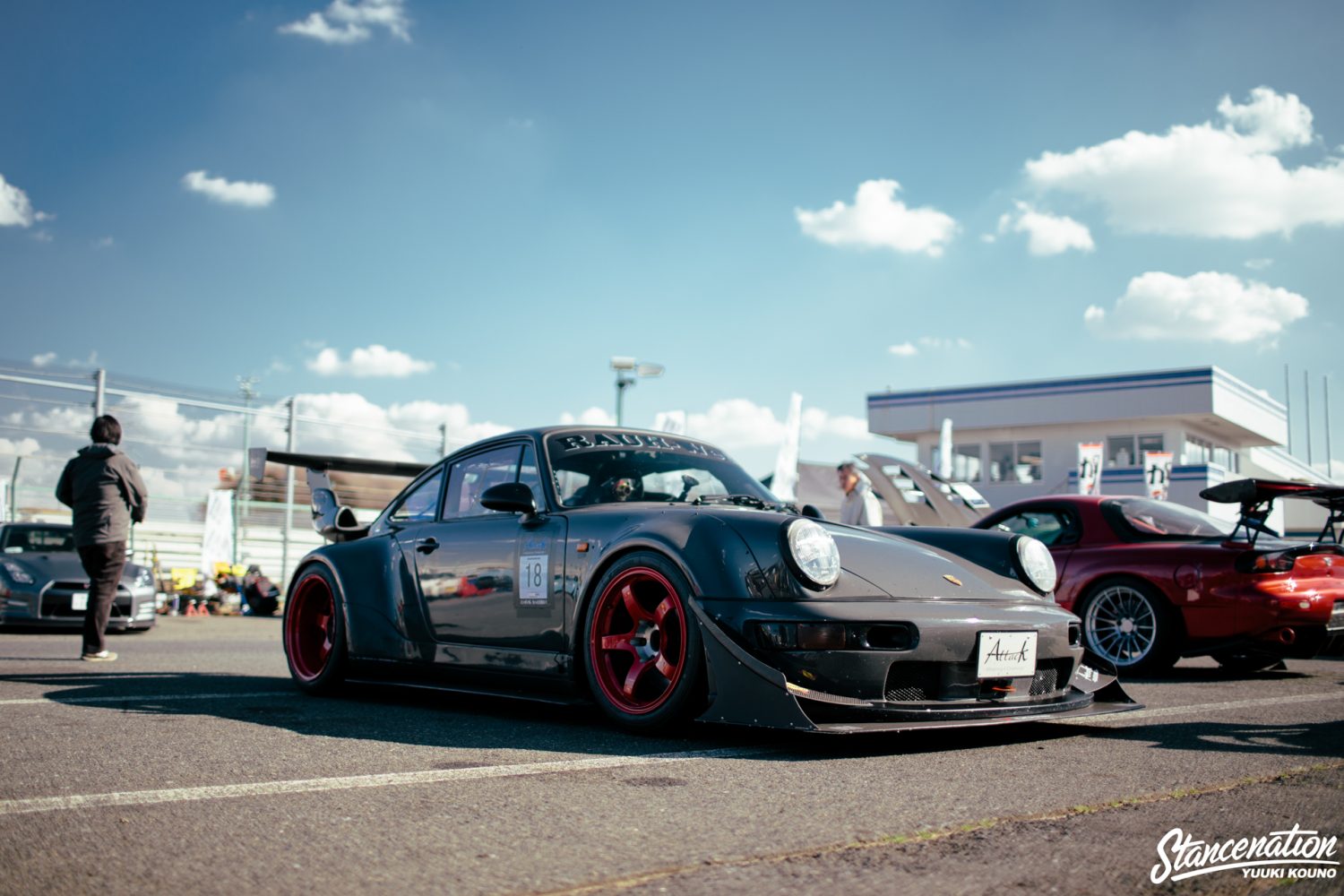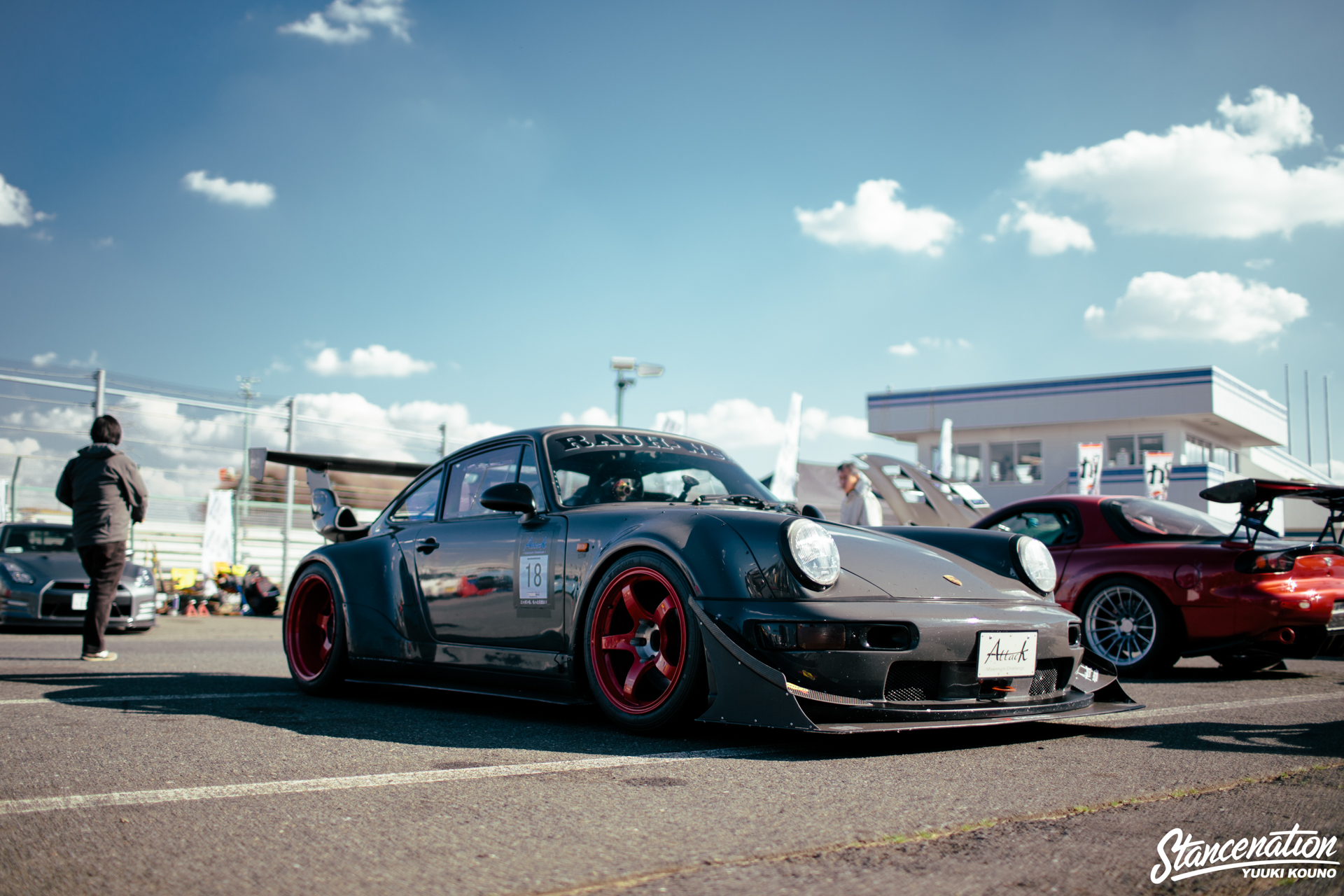 The RWB treatment has achieved incredible popularity; Porsche enthusiasts' desire for Nakai-san's work has sent him on an international tour of epic proportions. I'm talking Taylor Swift 1989 world tour, Spice Girls Reunion-level stuff here. However, the Japan-based RWBs seem to have the most genuine flavor. It's almost as if the Rough World aesthetic can only be fully attained if the car makes it to Tsukuba.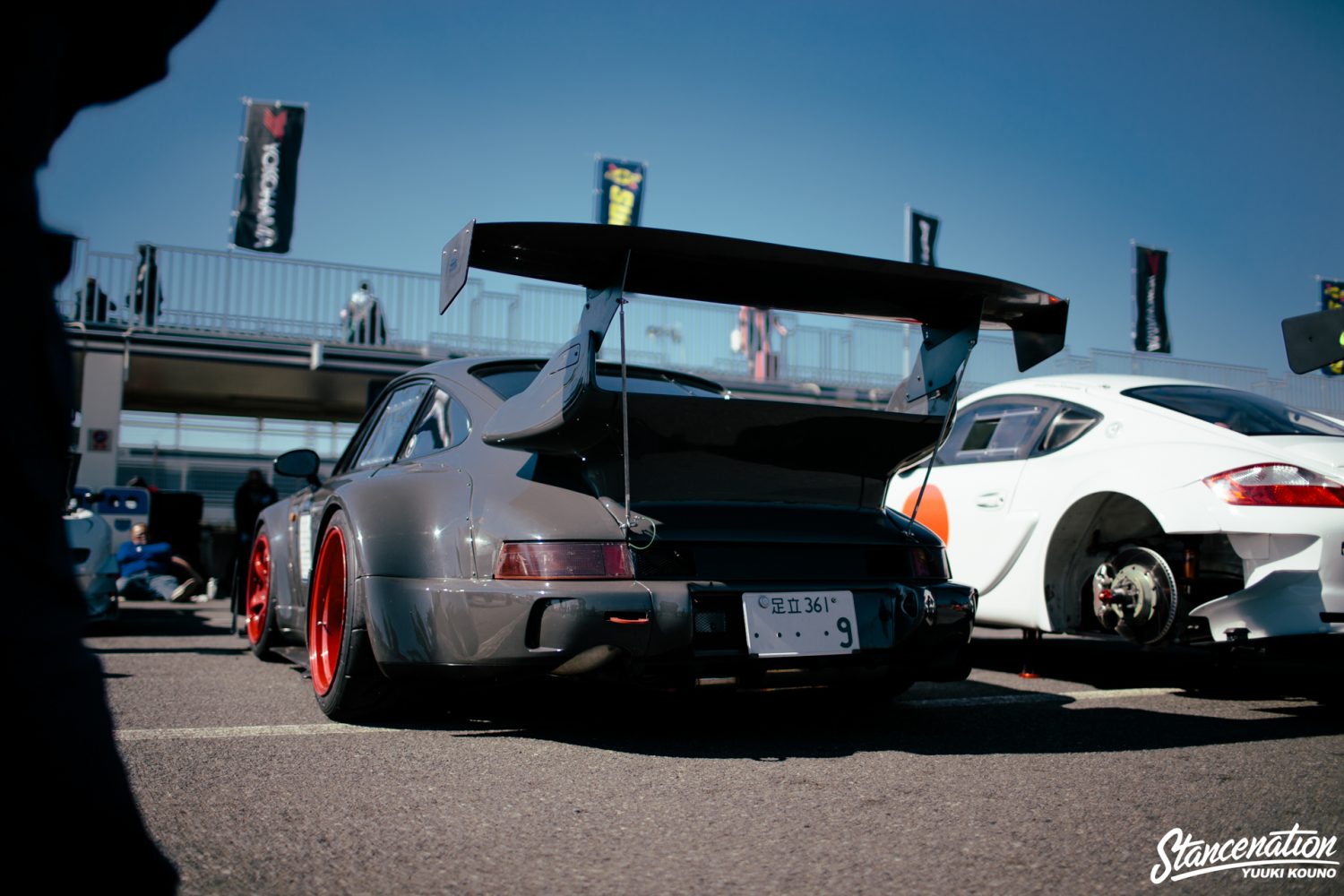 I present to you Nakajima Shigeaki's 964T2, pictured in its natural habitat. Details on this machine are scarce; however it is obviously well-acquainted with Nakai-san. The signature "Royal Wide" RWB fender flares house 295-treadwidth Advan A050 rubber at all four corners. It is rather unusual to see a square tire setup on a 911 but the formula must work; this gray 911 has been spotted laying down sizzling 58-second laps at the famous Tsukuba Circuit.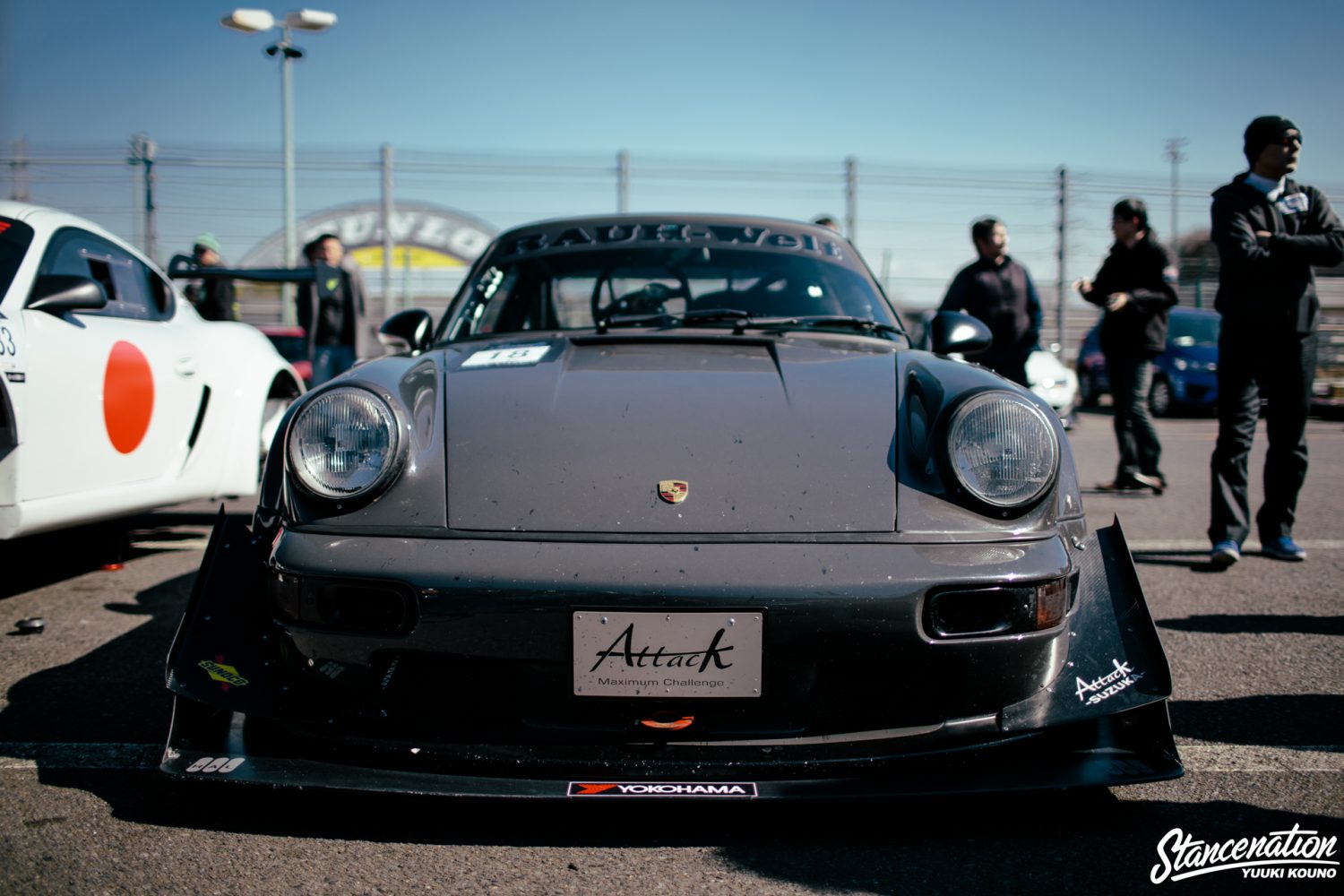 The experts from lauded Japanese Porsche tuning shop Front Row (the same individuals responsible for Nakai's personal purple turbocharged 993) have coaxed a healthy 600hp from the pressurized flat-six. That kind of power obviously has no issue propelling the 964's sub-2800lbs. around Tsukuba with great haste.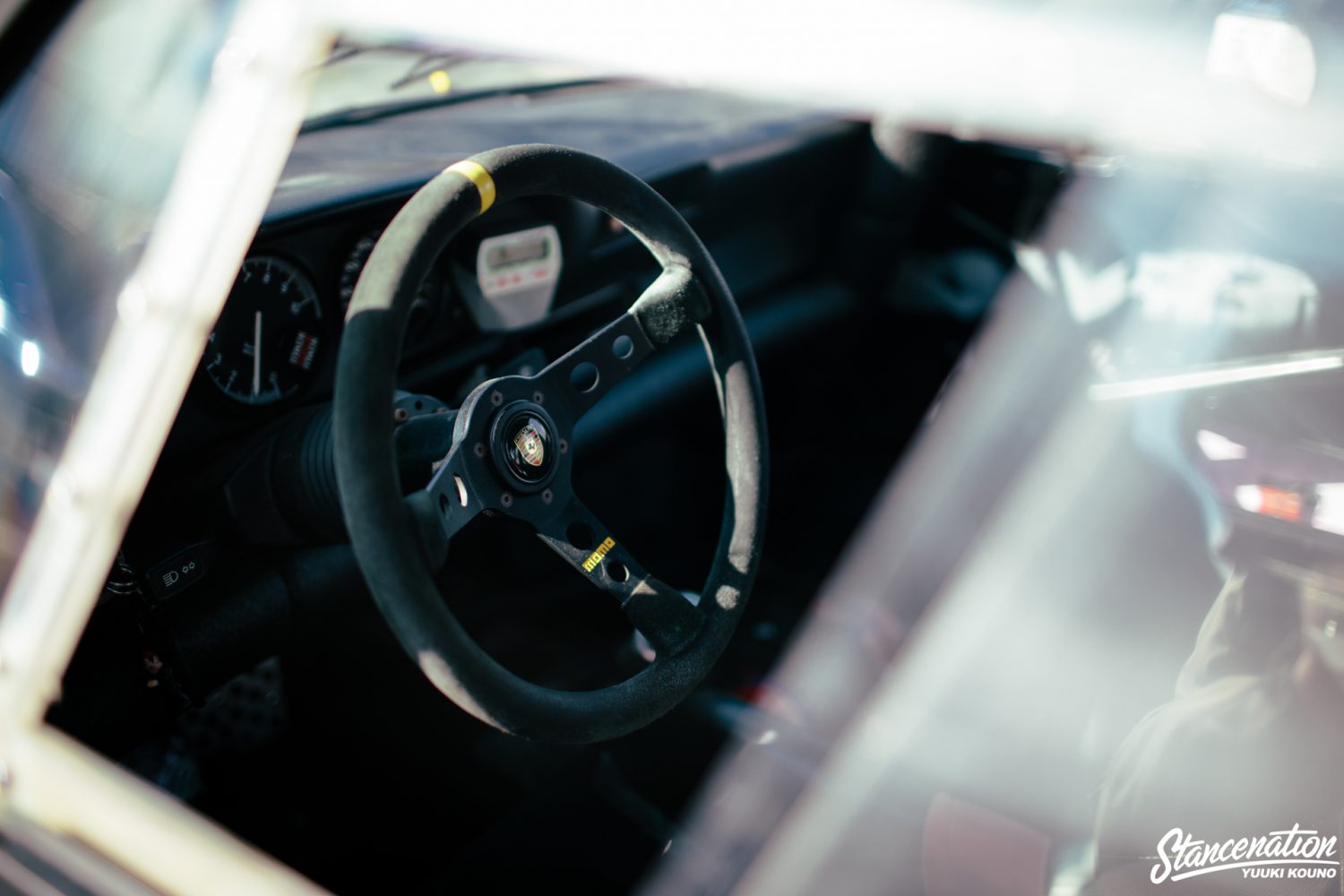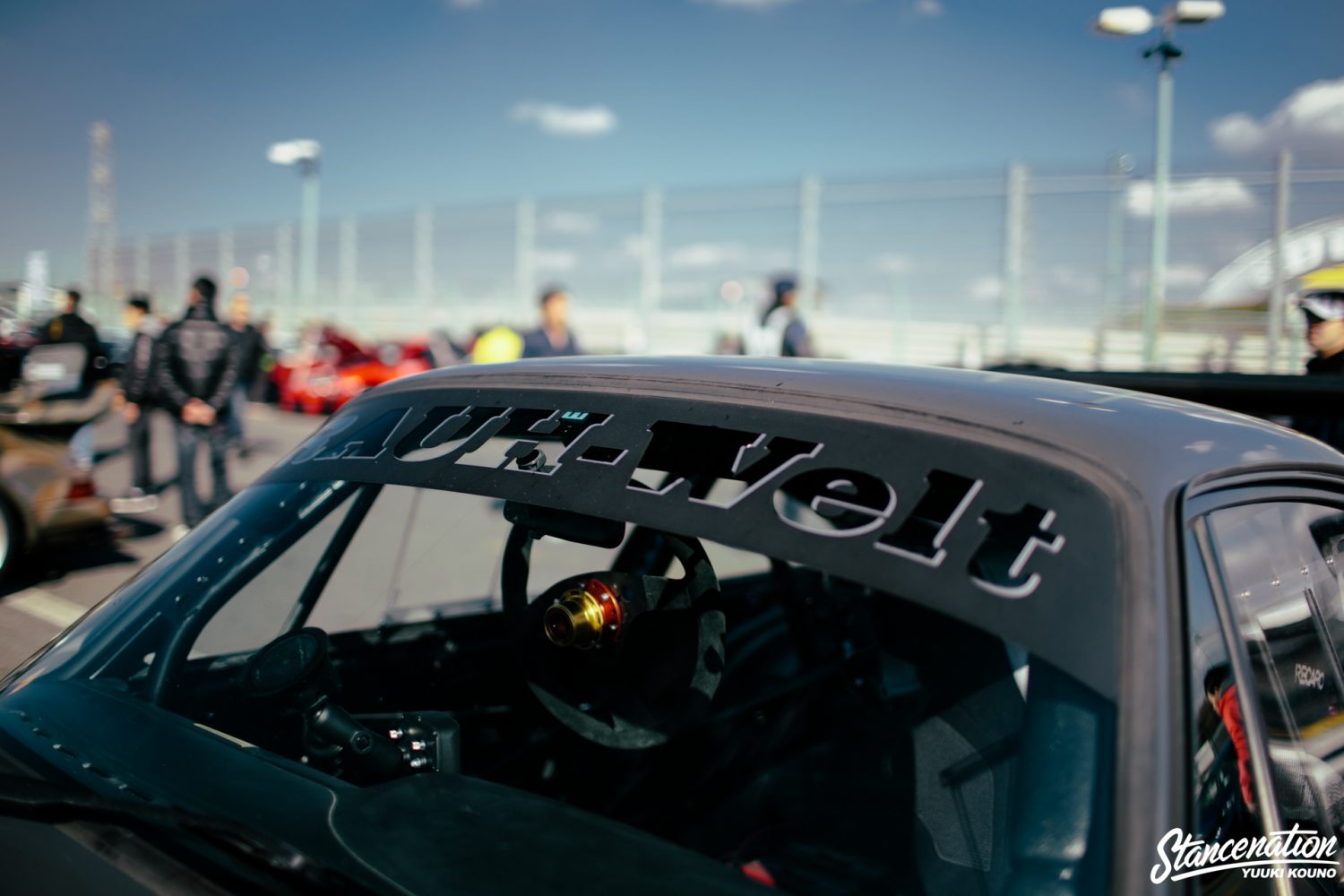 I don't think it gets much better than a low, wide, fast, be-winged Porsche screaming around famous racetracks, do you?