What better way to kick off the summer season then a meet! This year the Panda Junction Meet serves as the East Coast season opener for events of this scale, attracting cars from all over the Mid- Atlantic region. Panda Junction was held at the Ripken Stadium in Maryland again this year, which serves as a great venue for an event such as this. Jay Martinez, of the Tuner Evolution Series, and Kenny Cano, of Los Goonies, teamed up once again to bring us a great meet with cool vibes. Both Jay's and Kenny's connections in the car scene allowed for them to bring out some heavy hitters to this event. I mean how often do you go to a meet and are able to see vehicles that also show at SEMA?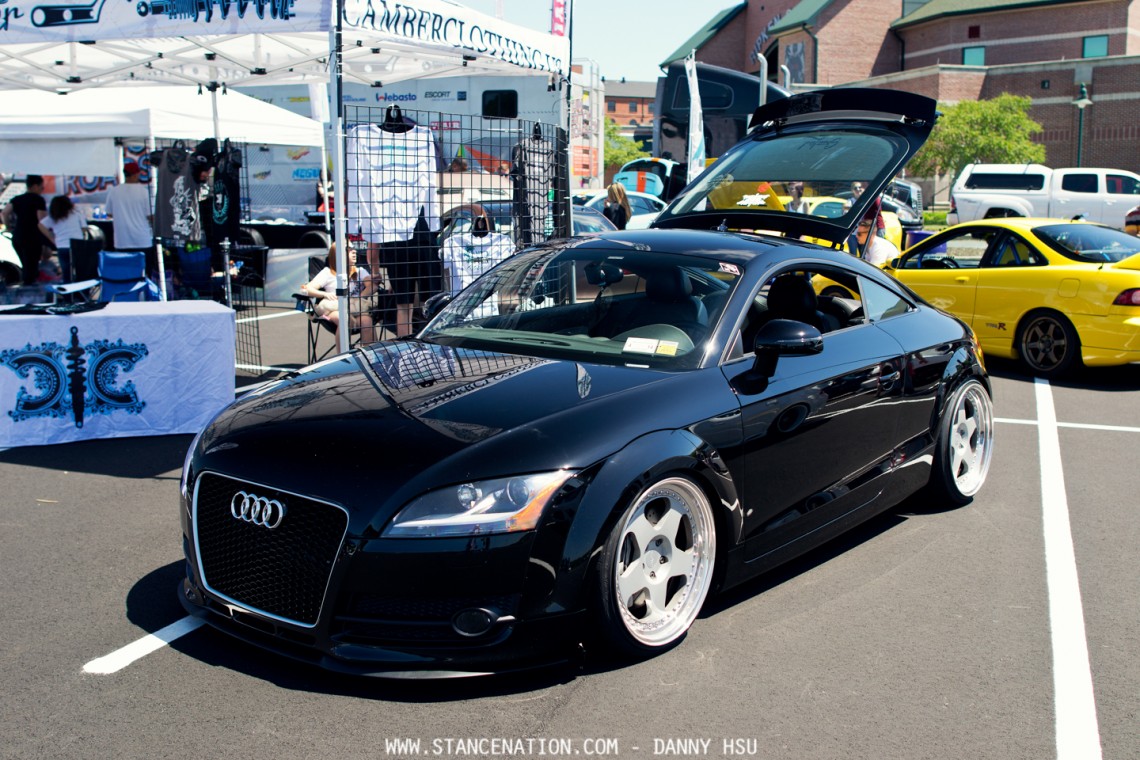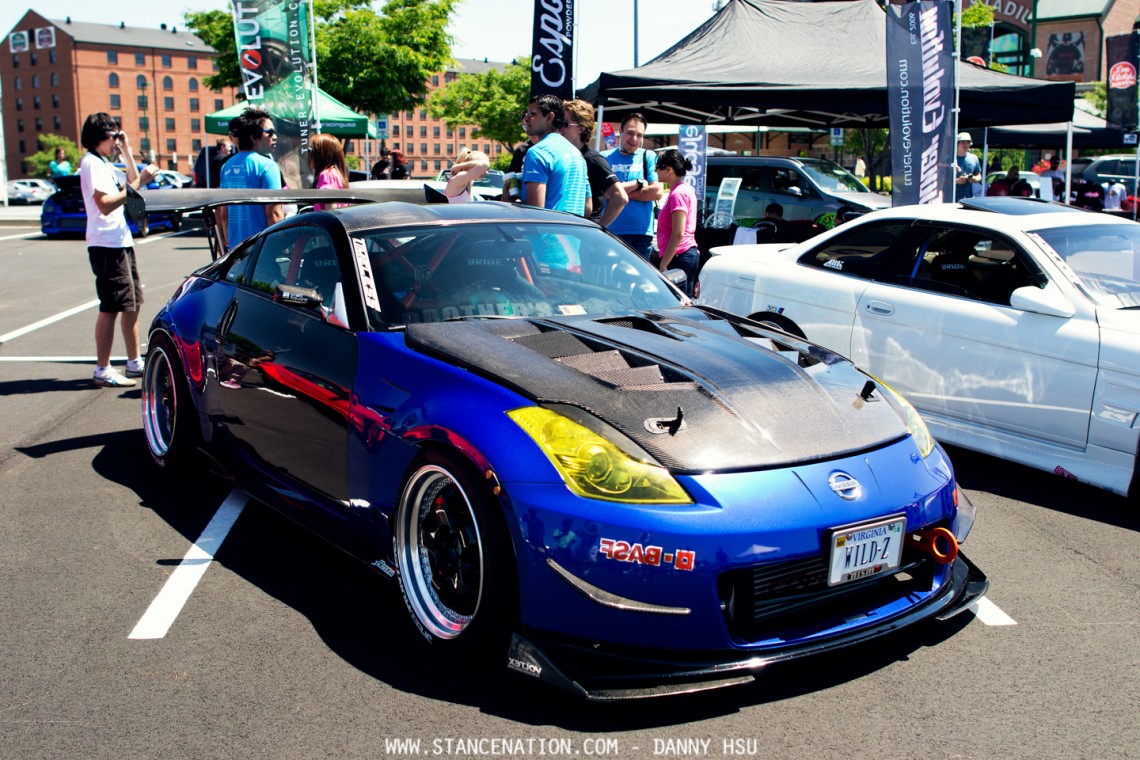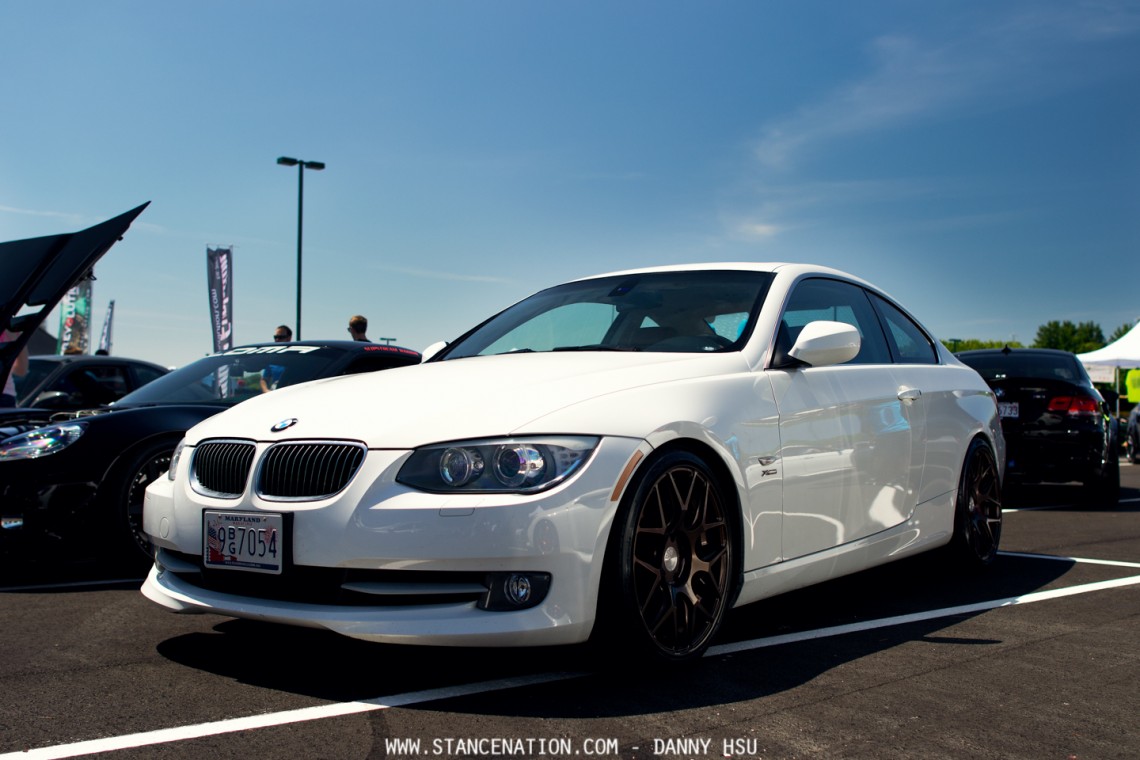 The layout of the meet was more a festival style, with vendors and cars spread out all throughout the lot. Danny and I decided to just walk around and see what cars got our attention. There were a lot to choose from as everyone has made changes to their cars since last season, but for the sake of time I decided to highlight a few cars from the TOP 100 VIP parking. The Top 100 cars were pre-screened and approved to park in this section, so you know they were bringing the heat.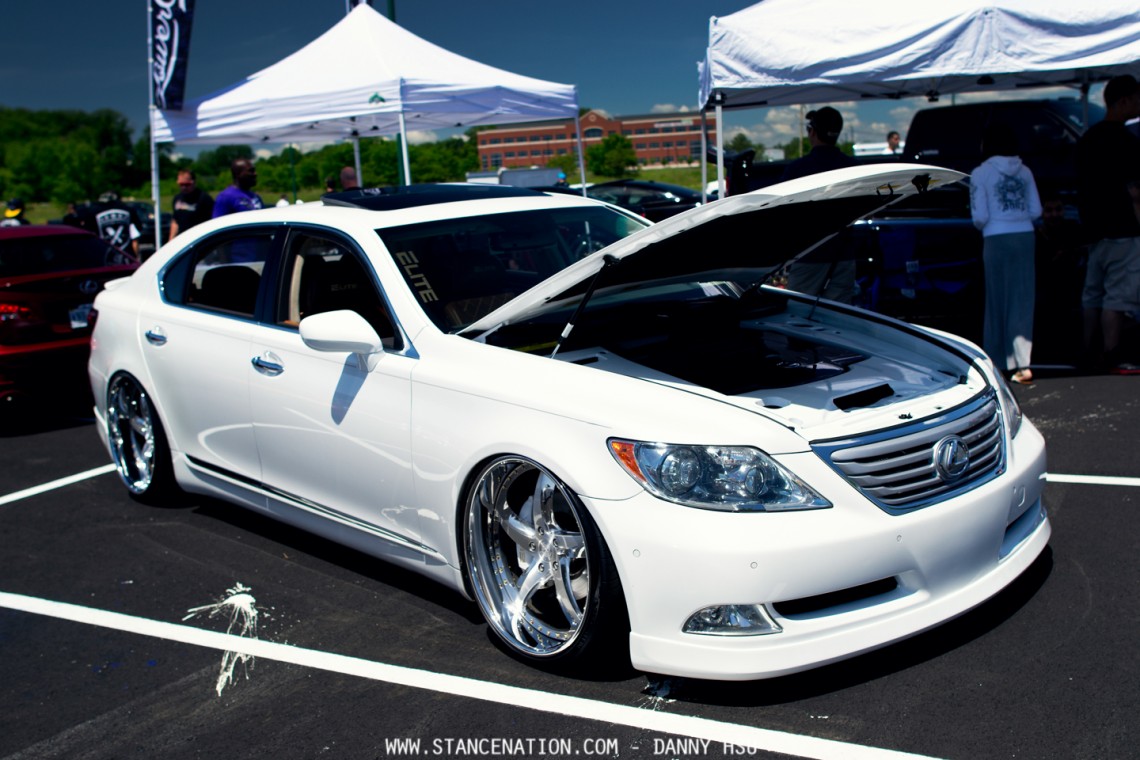 First up we have Travis Lee's 2007 Lexus LS460L. Travis is building what is going to be a clean example of a VIP inspired car. The exterior is very clean and tastefully done, you will not find any cracked or wavy fenders on this car. Travis has his LS sitting on a set of VIP Modular VR11 wheels, which have a brushed clear face and polished lips. The fitment is dialed in using the factory Lexus air suspension with a modified controller system. The exterior is then finished off with aero pieces courtesy of Vertex in the form of front and rear lips & rear window and trunk lid spoilers.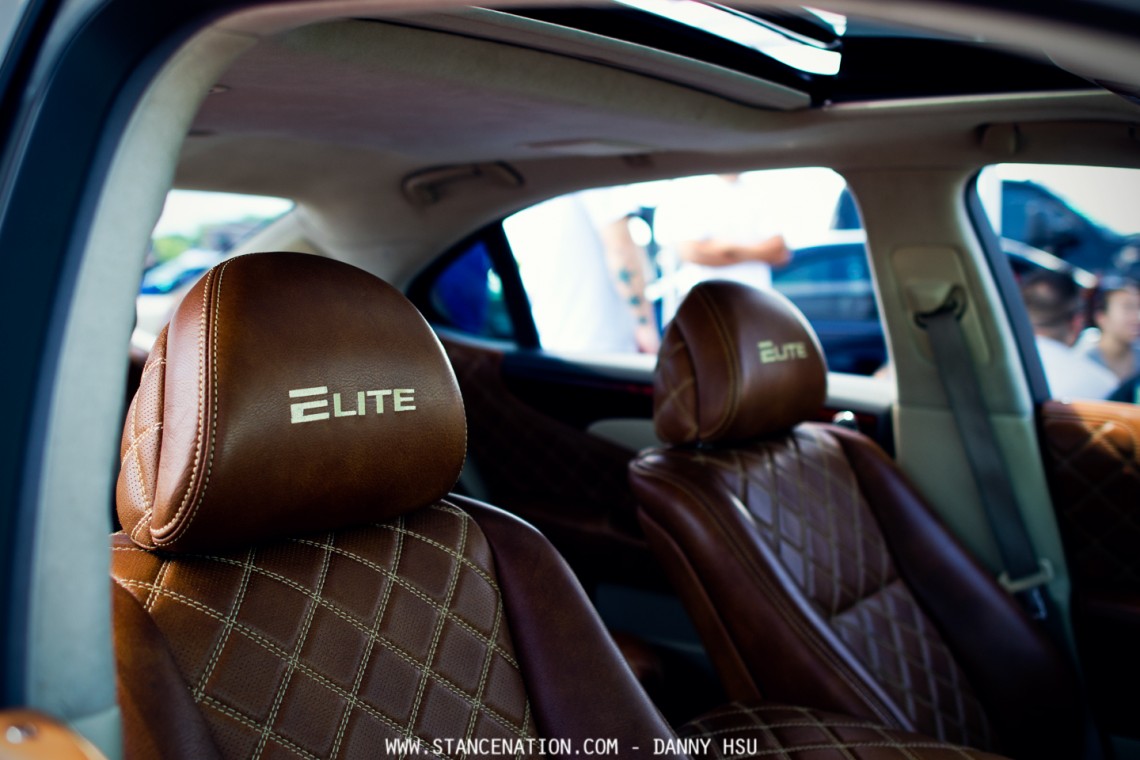 The interior has been totally redone, with custom leather reupholstering and wood flooring. I just can't get over how clean this car is! The attention to detail is impeccable, take notes my friends, there's more to a VIP build than a Junction Produce Fusa hanging from your mirror.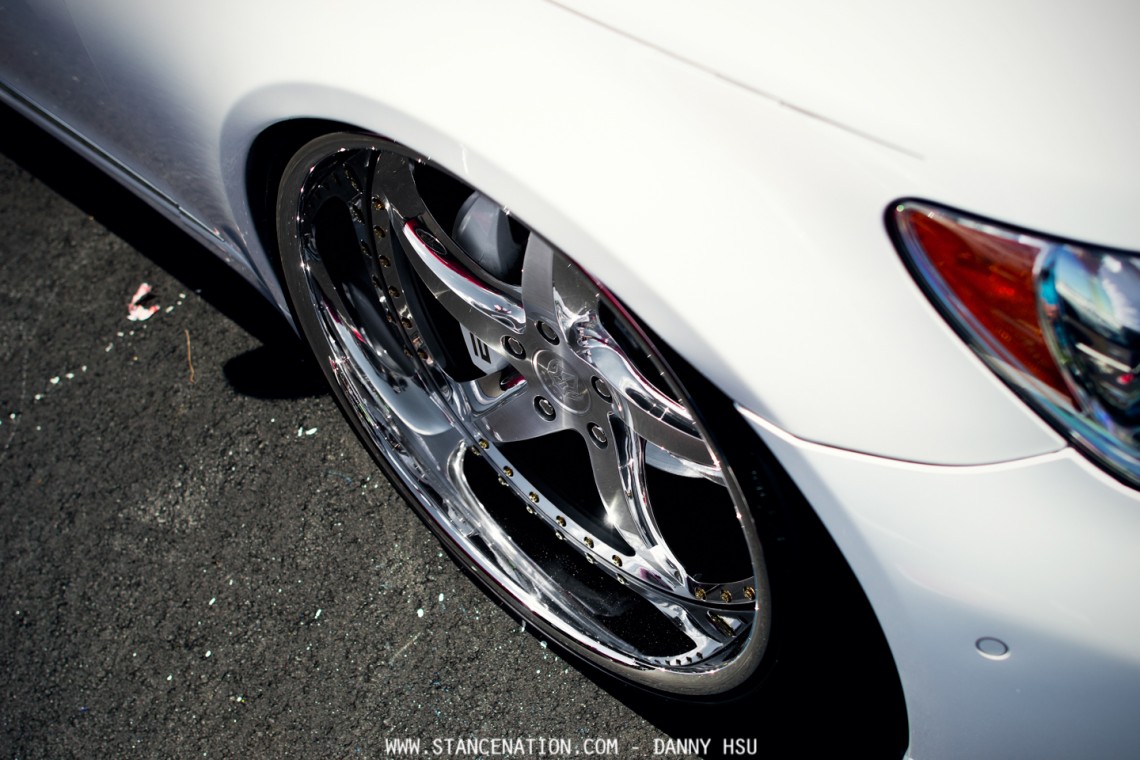 Next up we have Andrew Huang's Infiniti G35. Andrew's G caught my eyes as soon as I walked by it, the car was so clean. Andrew has a host of modifications on his G35 that compliment one another. The Kuruma Z front bumper gives the front end quite the aggressive facelift, the rear is fitted with a bumper from Charge Speed. The bronze finish on his Work Meister provide quite the contrast against his black paint. The car is lowered using Air Lift's V2 air ride suspension, which allow for Andrew to tuck on all four corners.