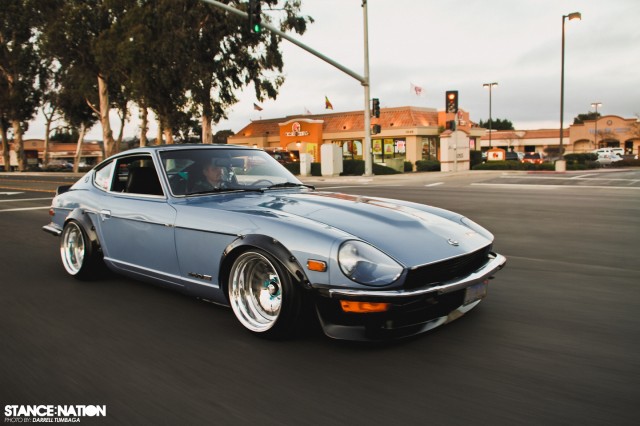 Can't believe that it's already been a year and a half since we first saw this car. Can't say that much if anything has changed but since we got our hands on some recent photos of it why not show it off one more time? It's still one of our favorite Z's in the states (in the top 3 easily) to be honest with you and seeing these pictures still puts a huge smile on our face. Make sure you click here to check out the original feature of Miguel's 260Z which dates back to October of 2010. For now, let's look at some photos what do you say?
Photos By: Darrell Tumbaga exclusively for StanceNation.com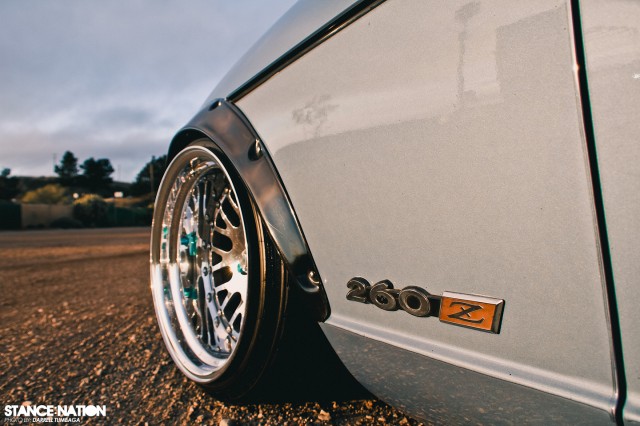 Thats's right, still pushing those ridiculously aggressive offsets and stretch! For those who don't want to bother reading specs from the last feature the wheels are obviously polished CCW Classic and are sized at an extremely aggressive 16×10.5 all around with -32 offset. In the last feature Miguel was running 205/40/16 tires all around and they still appear to be the same. Suspension wise, Miguel's 260Z is sitting on Function&Form coilovers from a DC2 Integra along with some polyurethane suspension bushings.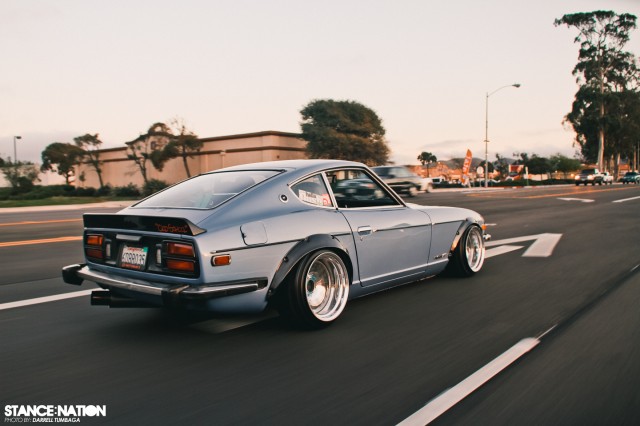 Miguel is currently on working on his other project, a Datsun truck. If it's anything like his 260Z there is a good chance you'll be seeing it on StanceNation very soon. We'll end this short feature with a few photos that photographer Darrell shot for us. Big thanks to him as well as Miguel. Make sure you email us at snfeatures@gmail.com if you think your ride has what it takes to be on our site!