In this feature, we look at whats left of a 1969 Datsun 510. The 510's initial release came with a 'sporty' 96hp, independent rear end and a four speed manual gearbox. The 510, also well known as a 'Bluebird', was designed for comfort but still accommodating to the needs of a "drivers car". However, Wes, this Bluebirds owner, decided 'sporty' wasn't enough. In Wes' seven years of ownership, he has taken this Canadian born and elderly driven Bluebird, and turned it into an unforgiving 275hp street machine.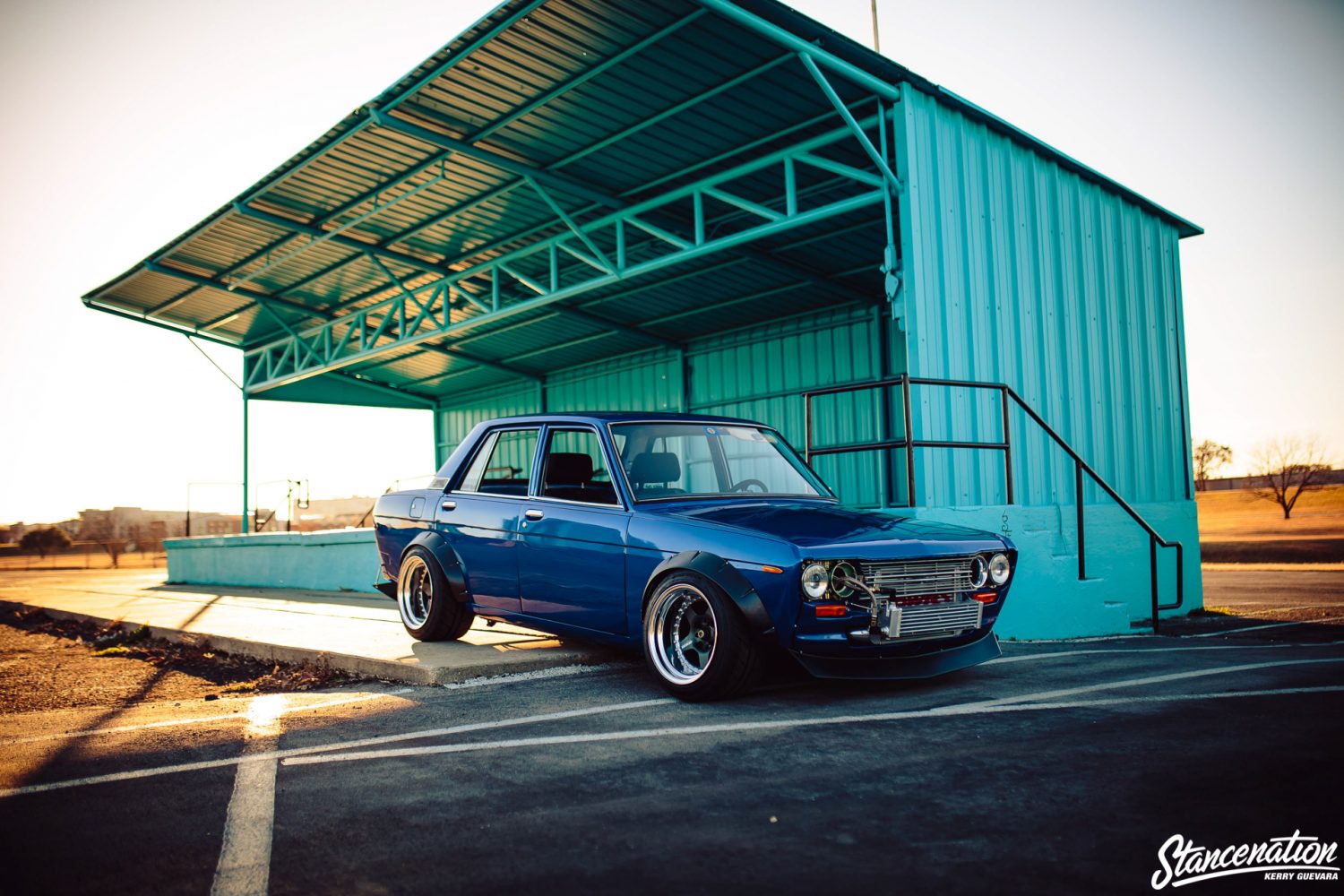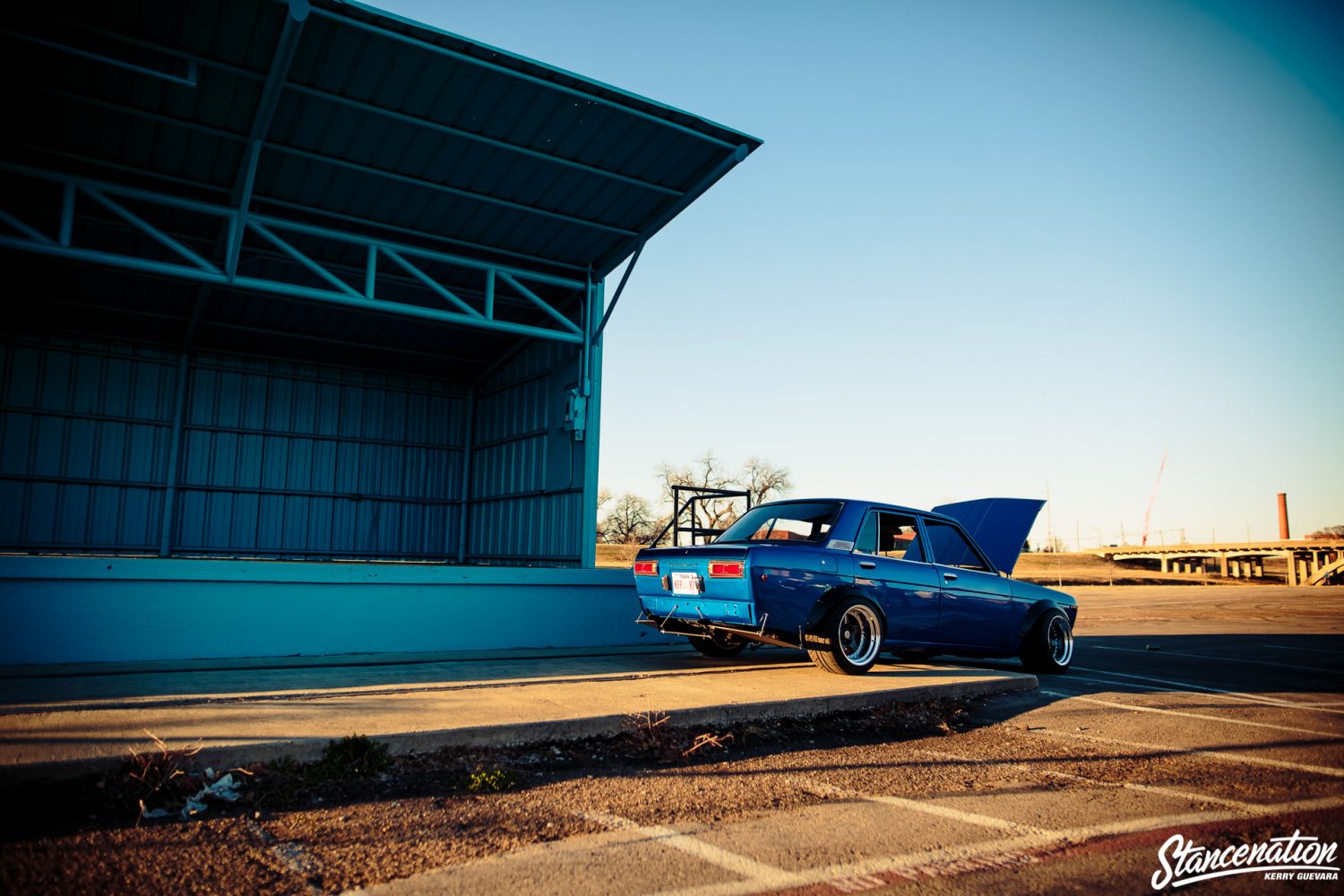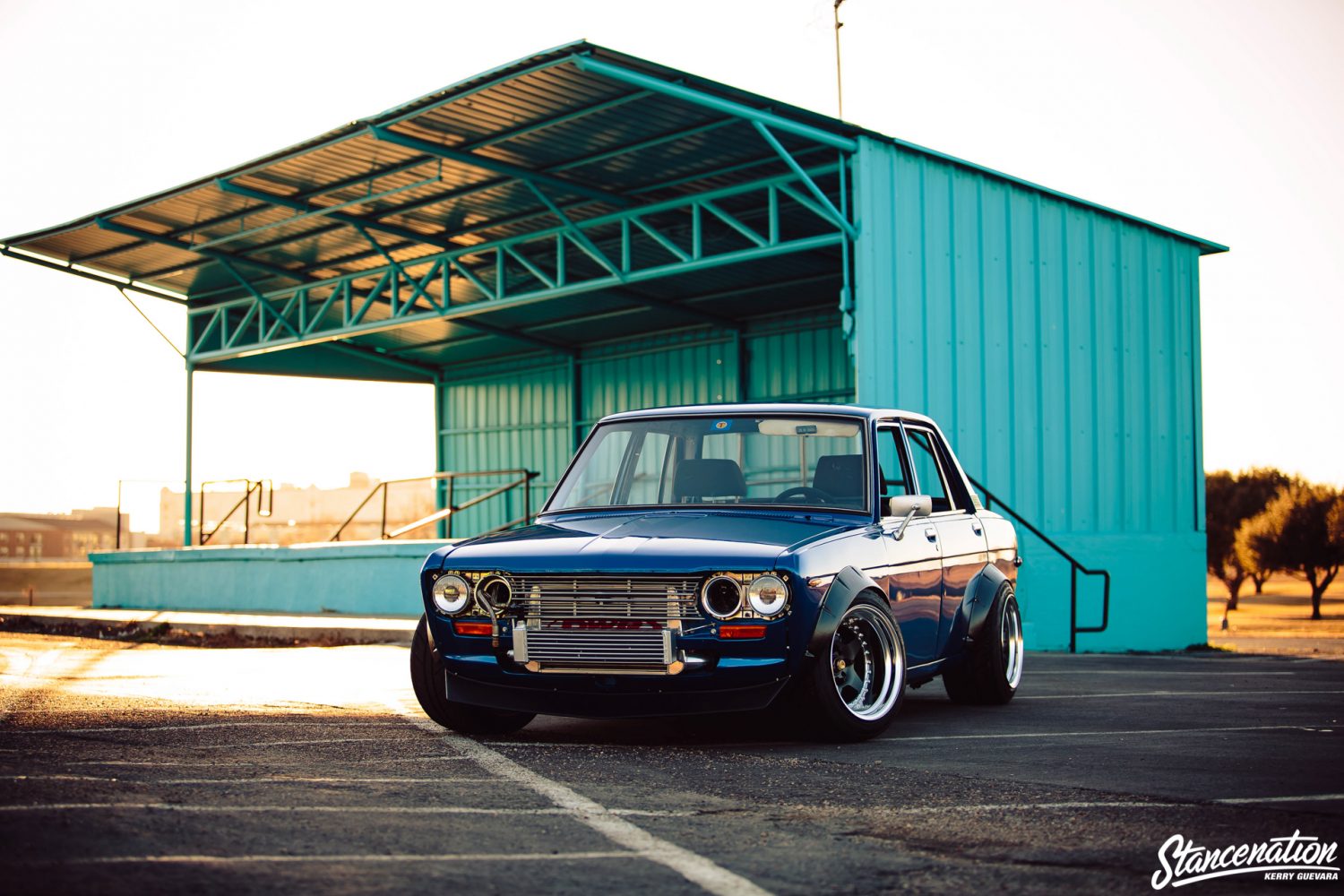 Taking an angle grinder to a classic is always sure way to stir some attention. Whether it be positive or negative, there is no denying that it provides much more room for activities. As well as this, widening the cars track width has created a more aggressive aesthetic, a clear objective of Wes'. Also catering towards the more contemporary styling of the car, is the somewhat more subtle replacement of the headlights, with a BMW E30 Projector swapped in, and the original Datsun quad headlight front thrown out. The car is painted Subaru WR Blue Pearl, a colour that we're all familiar with, perhaps hinting towards the Datsun's rally heritage.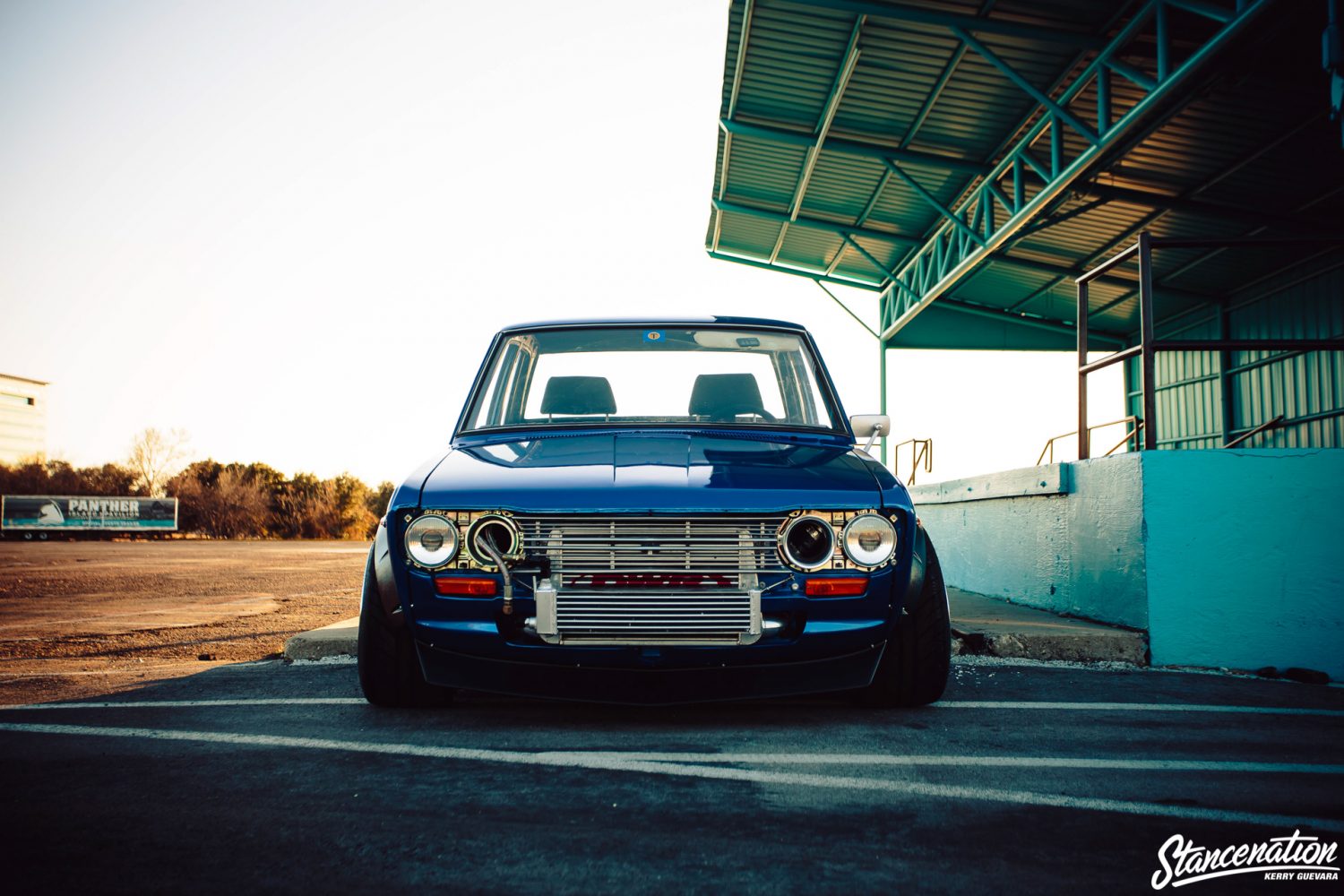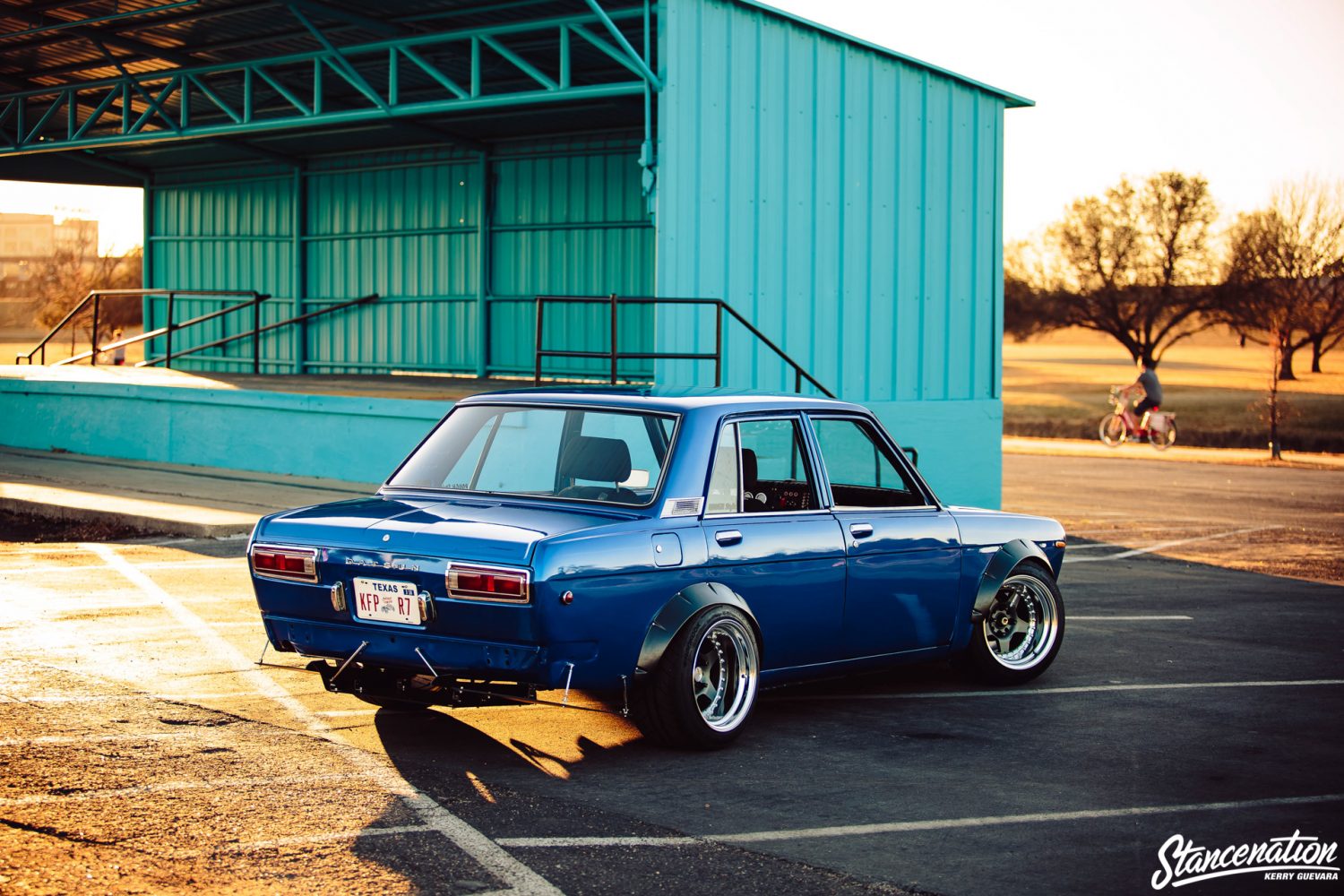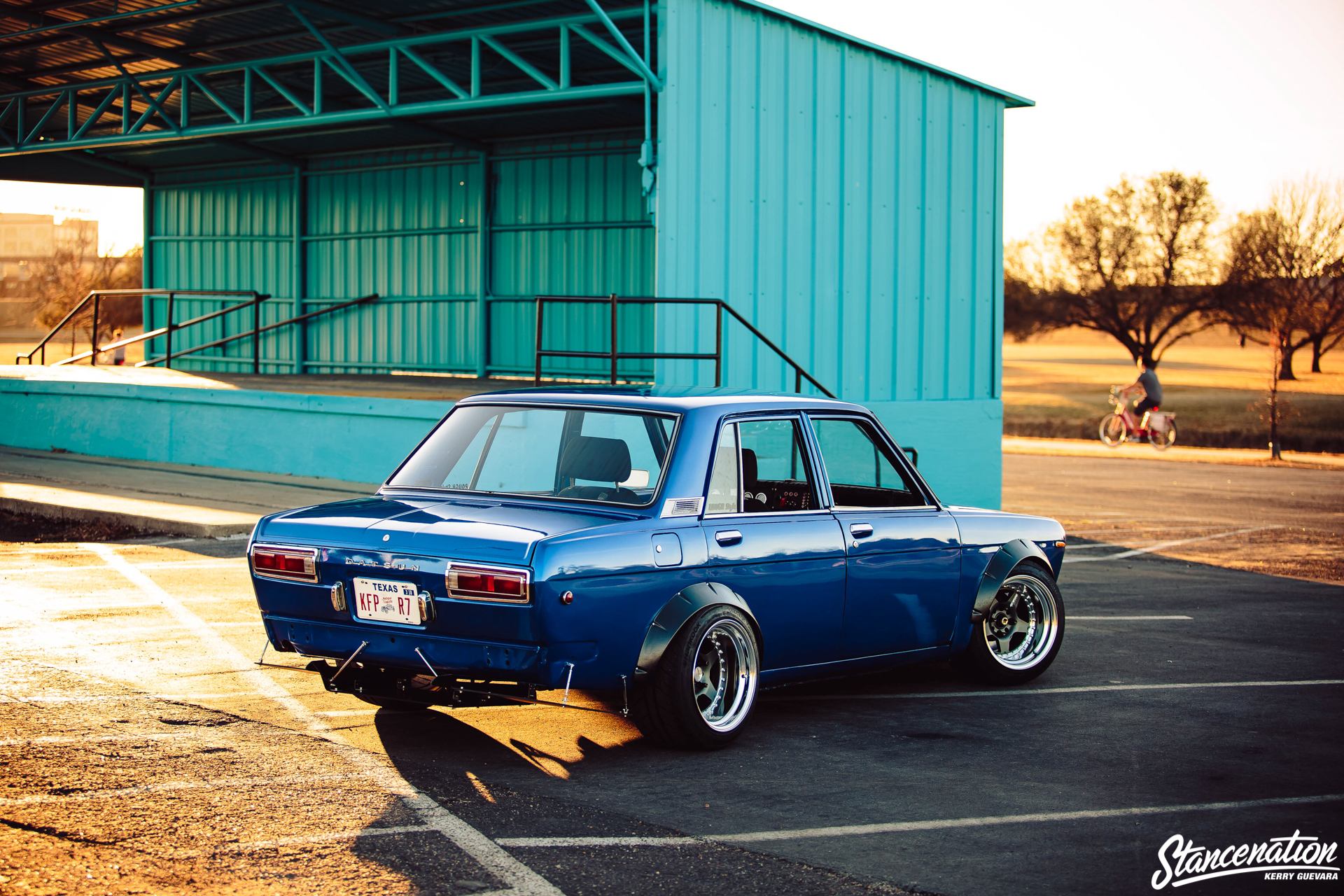 When it comes to the interior, Wes has left nothing but the essentials, however being a '69, this is not substantially less than how the car left the factory. Keeping the car in a straight line is a Nadri Deep Corn, behind this, Recaro drive and passenger seats, still holding onto the vintage of the car. However the dash is more representative of something you would see in a more recent rally/race car. Wes has included no shortage of switches, one each for the fuel, ECU, starter and lights, alongside a Speedhut tachometer, speedometer and fuel gauge to keep a close eye on the limiter this car regularly sees. The Dash also holds an AEM Serial DataStream Gauge, always an important addition when running an SR20. In the spirit of race car, the rear seats have been removed with the majority of the interior then powder coated.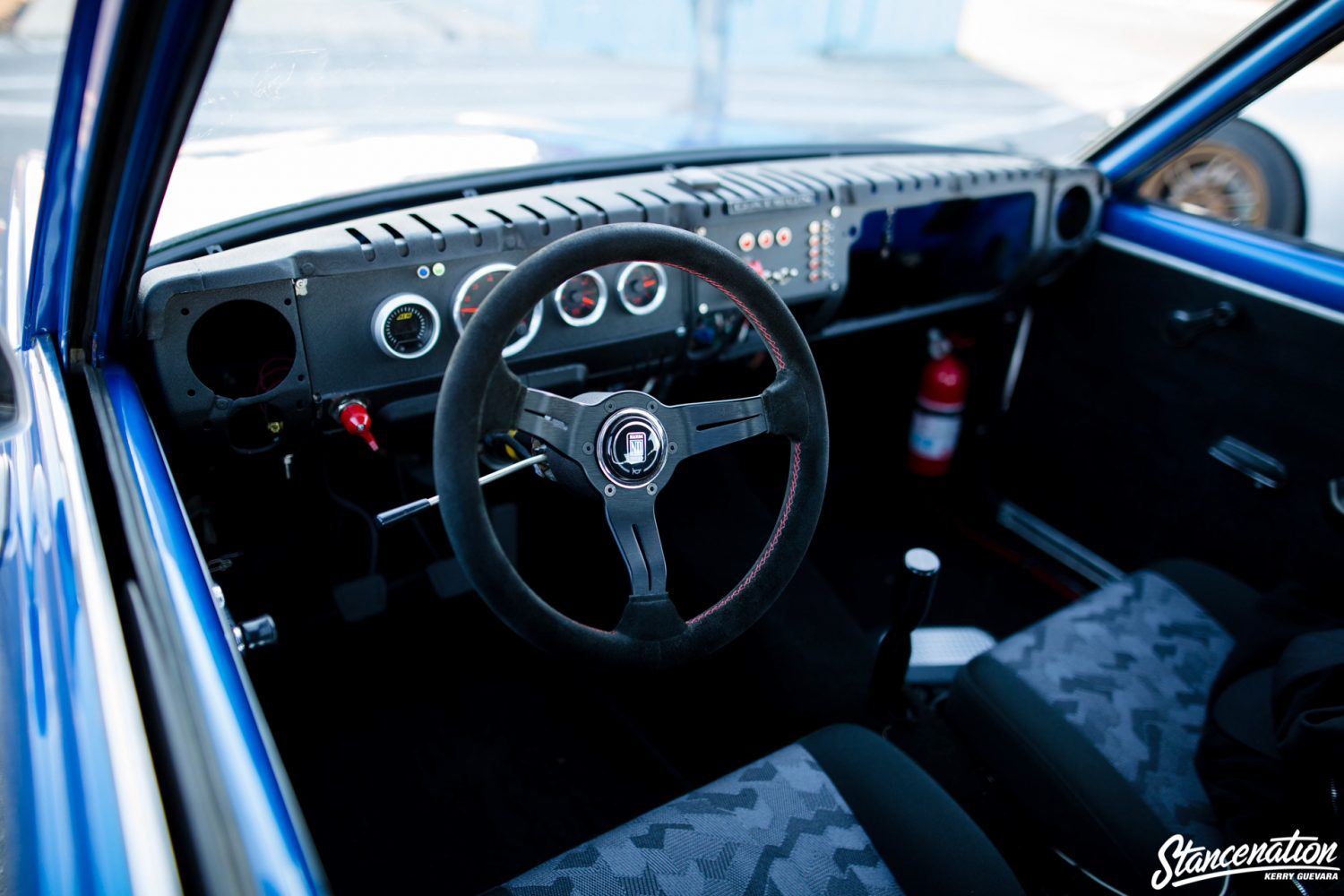 Wes' favourite, and the most notable part of this Bluebird, sits under its hood. Keeping within the Datsun family, Wes has swapped the original powerhouse with a more substantial 275hp S14 SR20DET powered by a AEM EMS v2 ECU. Keeping within the spirit of the car, the SR has been modified to include a Garret GT28RS Compressor and Tial V-band Turbine Housing. Supporting this also introduces a Mazworx fuel rail, ID 850cc injectors, Aeromotive fuel regulator, cell and pump, Doc Race forward mount exhaust manifold, Tial external waste gate and BOV, Infiniti G20 throttle body, and the list goes on.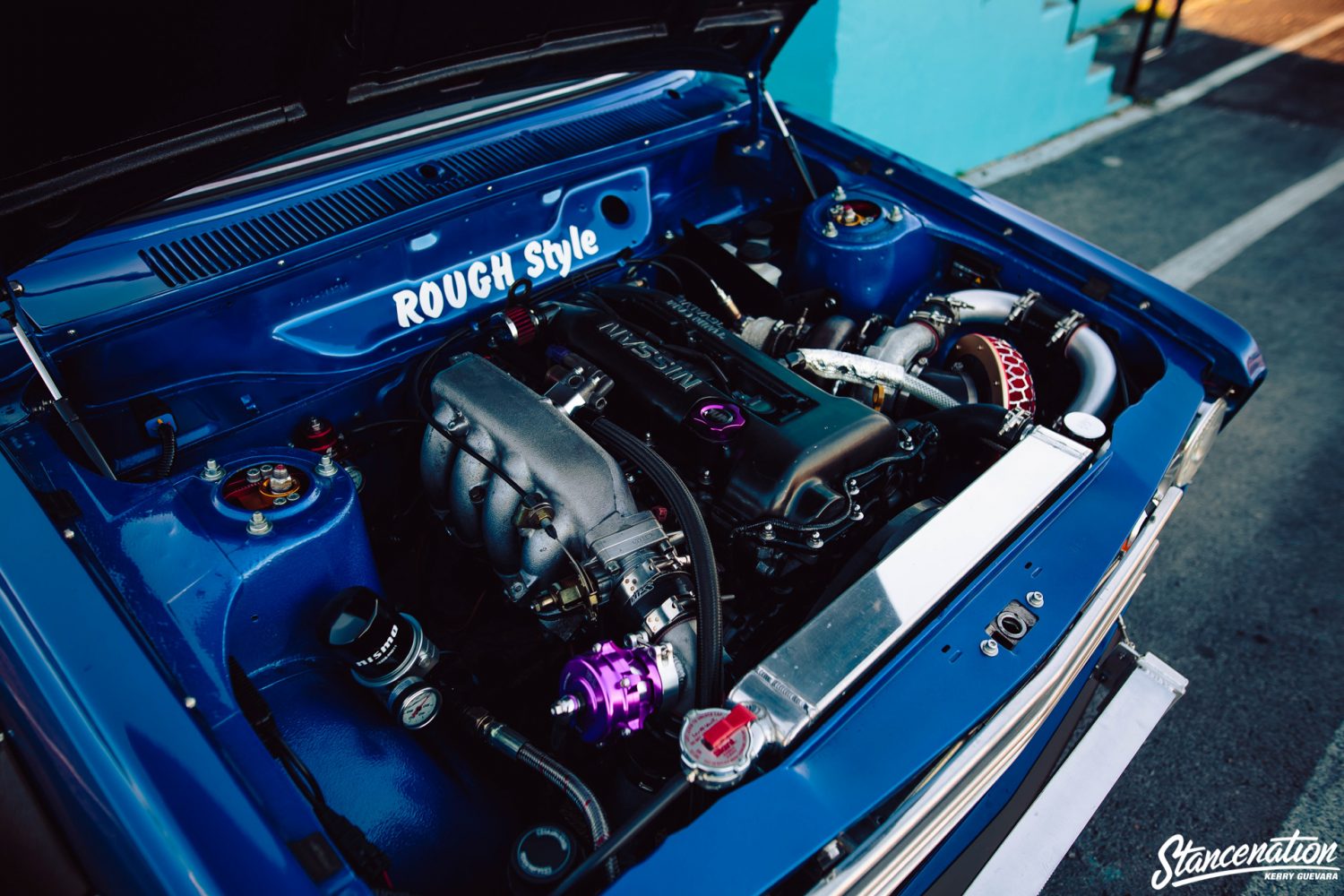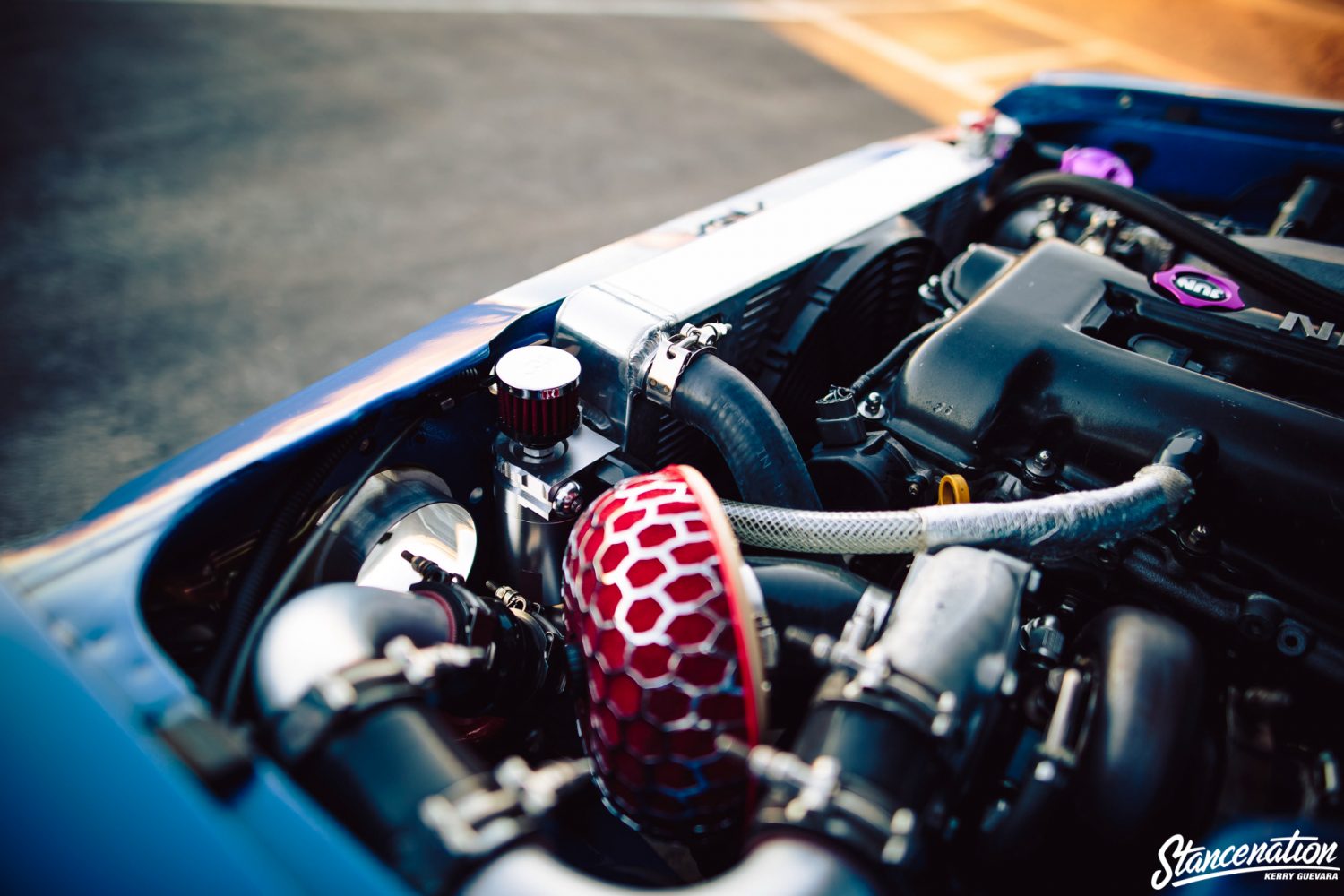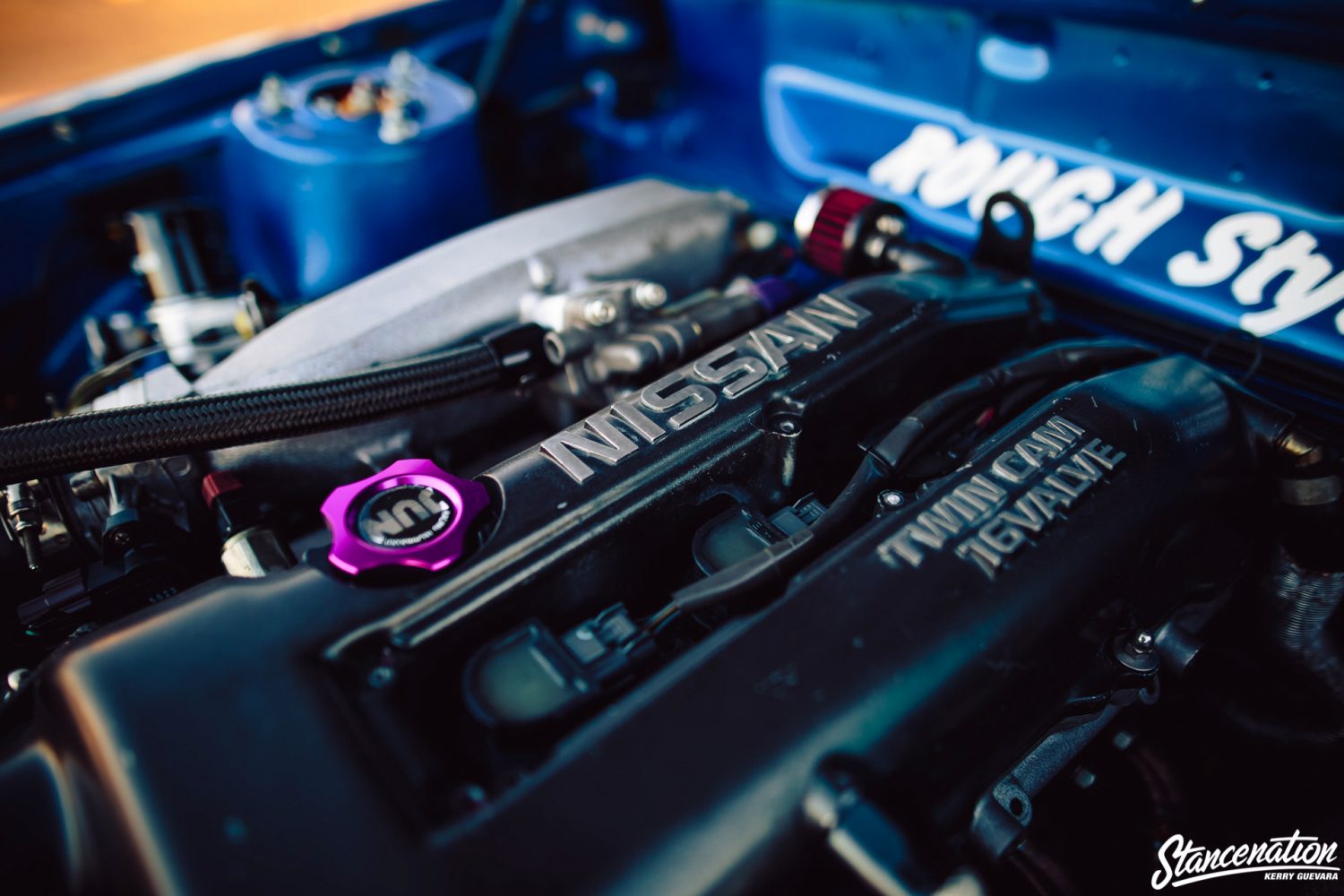 Holding this Bluebird to the ground is a collection of all things adjustable. Up front sits a Datsport Universal Handling Kit (modified Sunny B210 front suspension) coupled with a Datsport adjustable rear cross member. Techno Toy Tuning provides front and rear coilovers and camber plates, paired with Eibach 350lbs springs in the front and 800lbs in the rear.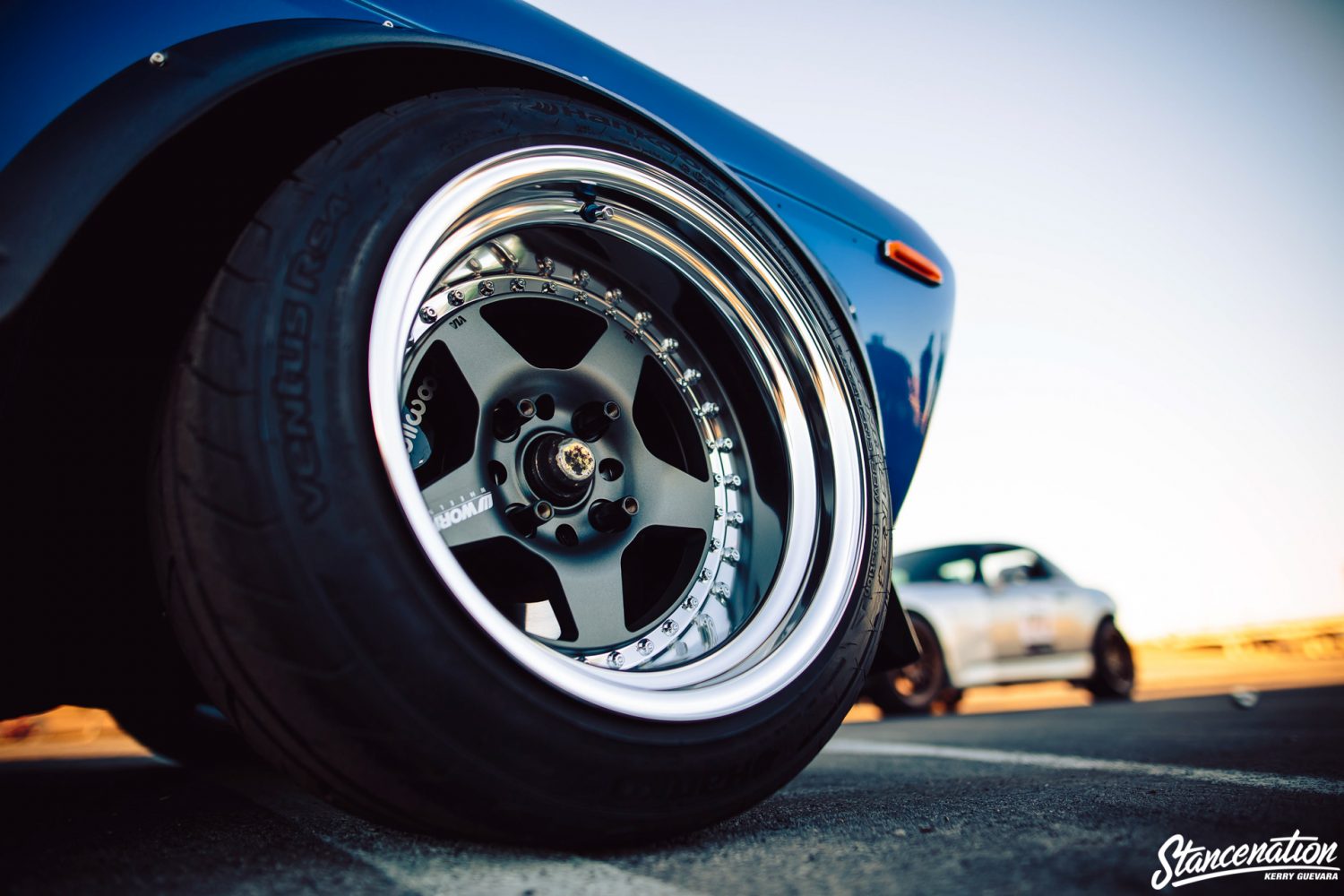 With drum brakes and a pair of single pot calipers, the Bluebird wasn't initially designed to stop 275hp. Wes has put these aside for Wilwood front and rear calipers as well as a Wilwood master cylinder. Keeping everything solid is also assisted with Troy Ermish Frame rail plates and a steering box brace.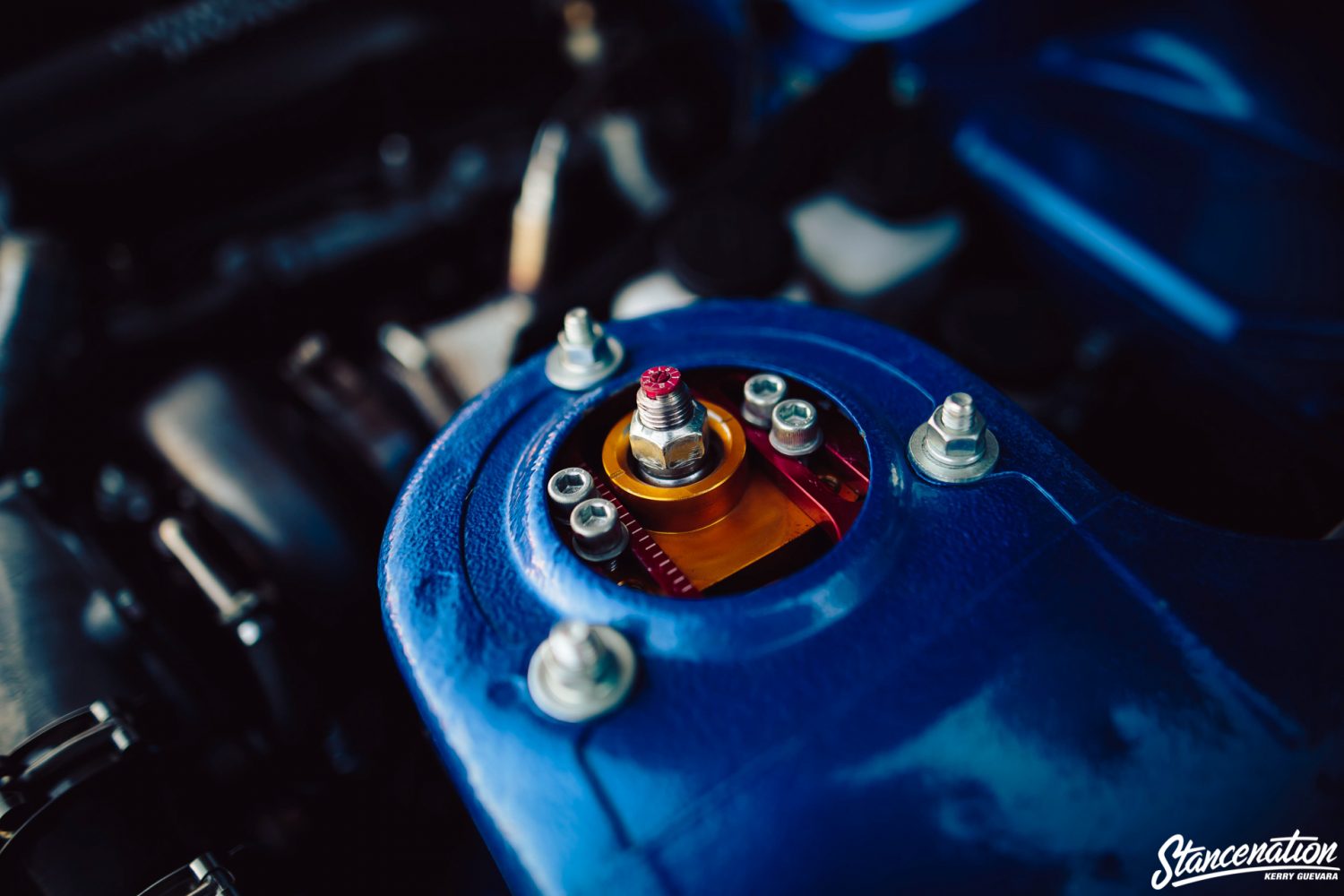 When it comes to choice of wheels, it is hard to stray from a set of Work's. In this case, a square set of CR01's in 15×10.5 -32 provide plenty of room for rubber whilst sustaining a modern interpretation of the car.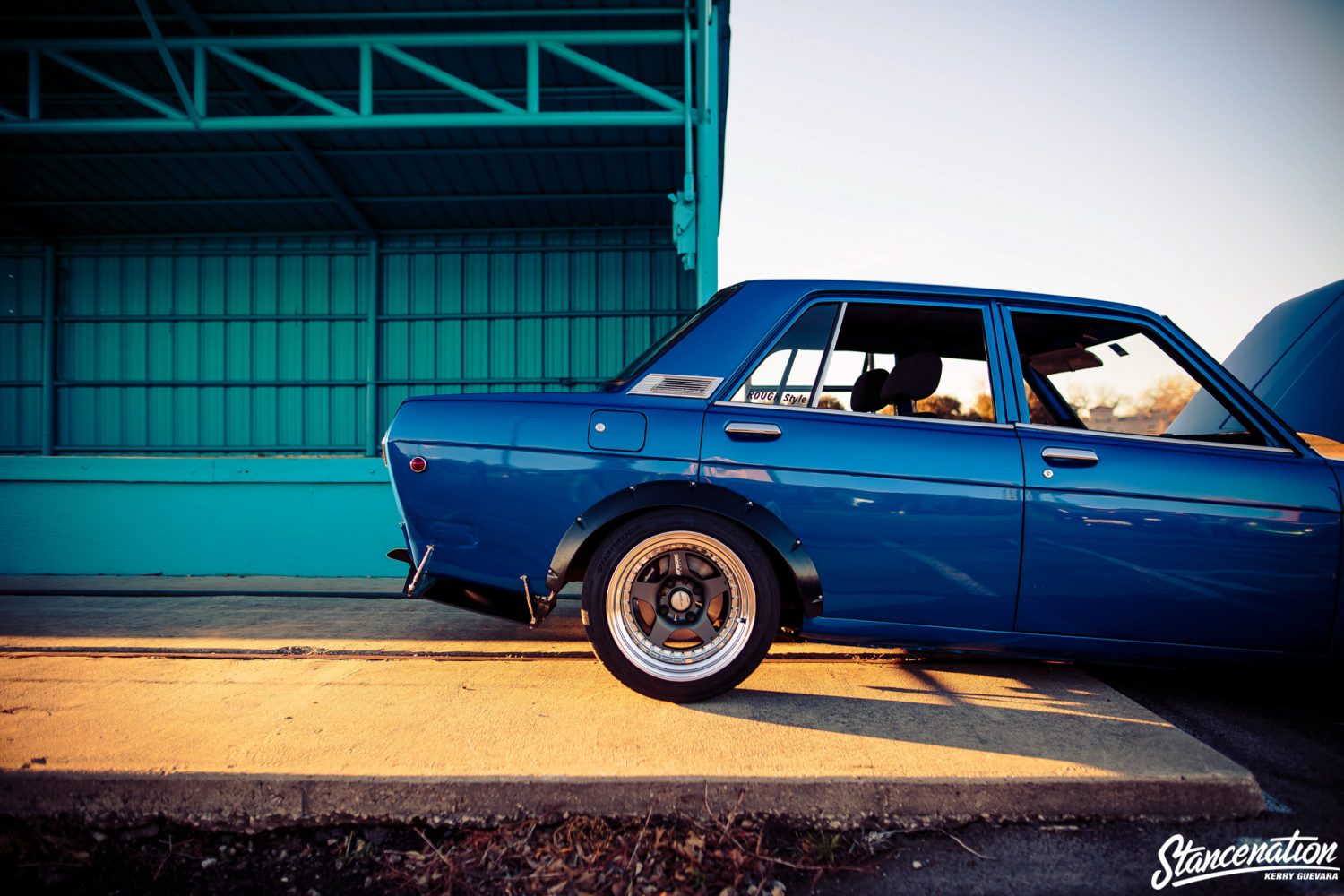 Wes' 69' Datsun 510, or more commonly known as a Bluebird, is the perfect balance between its vintage heritage and a more modern solution to having fun. Even as it strays further away from stock, it still screams all things Datsun. Stripped down to bare metal, restored and protected, unlike many that will perish, this Datsun has kept up with its modern-day counterparts and is not going anywhere anytime soon. As Wes said it best, the car is an "odd ball, it doesn't truly fit into a single category", creating a platform to enjoy for years to come.