If you're anything like me, when you think of the R35 GT-R, you think high performance. These cars are so engrained into the high horsepower tuning world at this point that it's almost more rare to see one without a crazy 1000hp engine build and a big wing than with. This is the norm in the R35 crowd. You've likely seen them all over the Internet, patiently waiting to roll race every exotic within a 100-mile radius.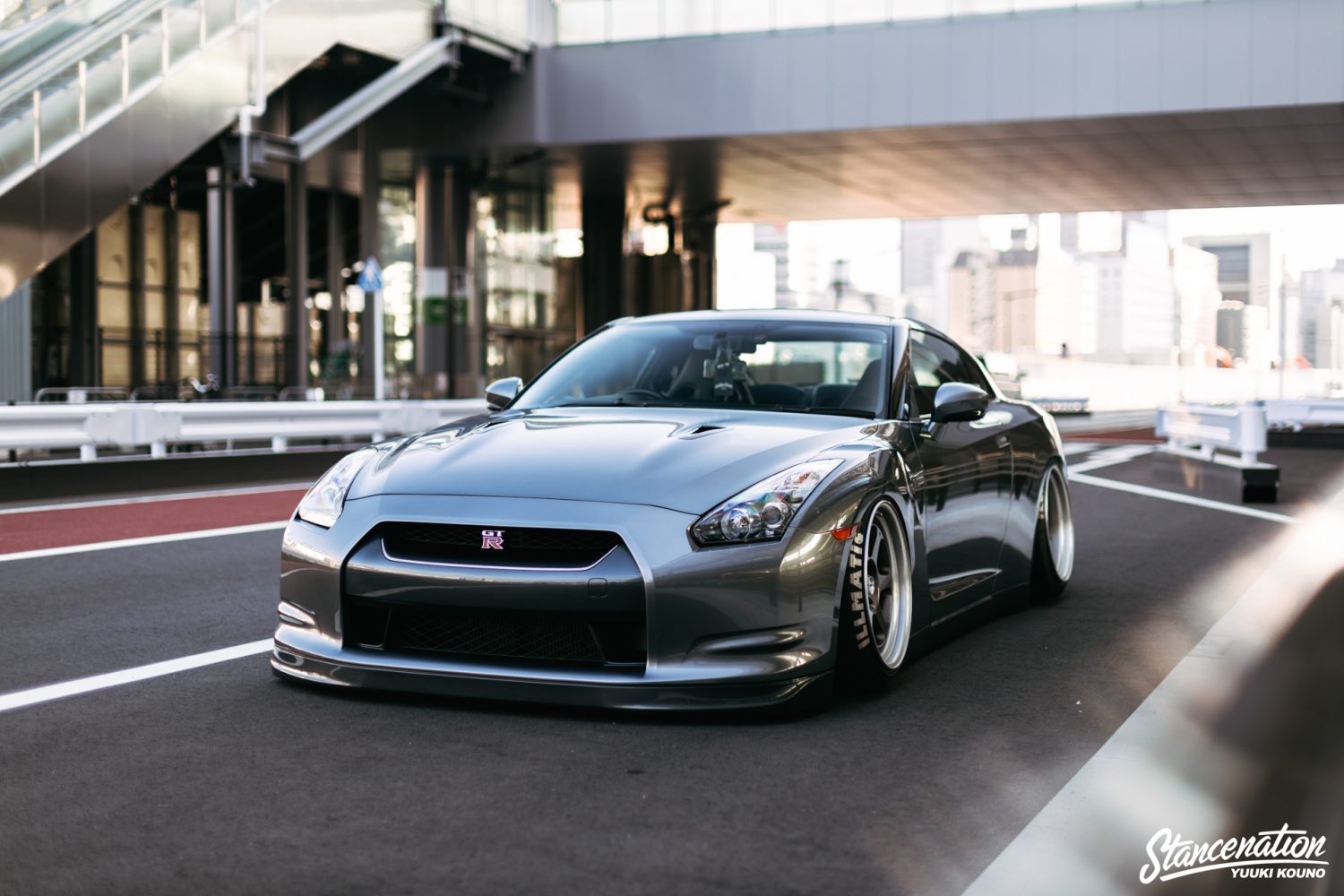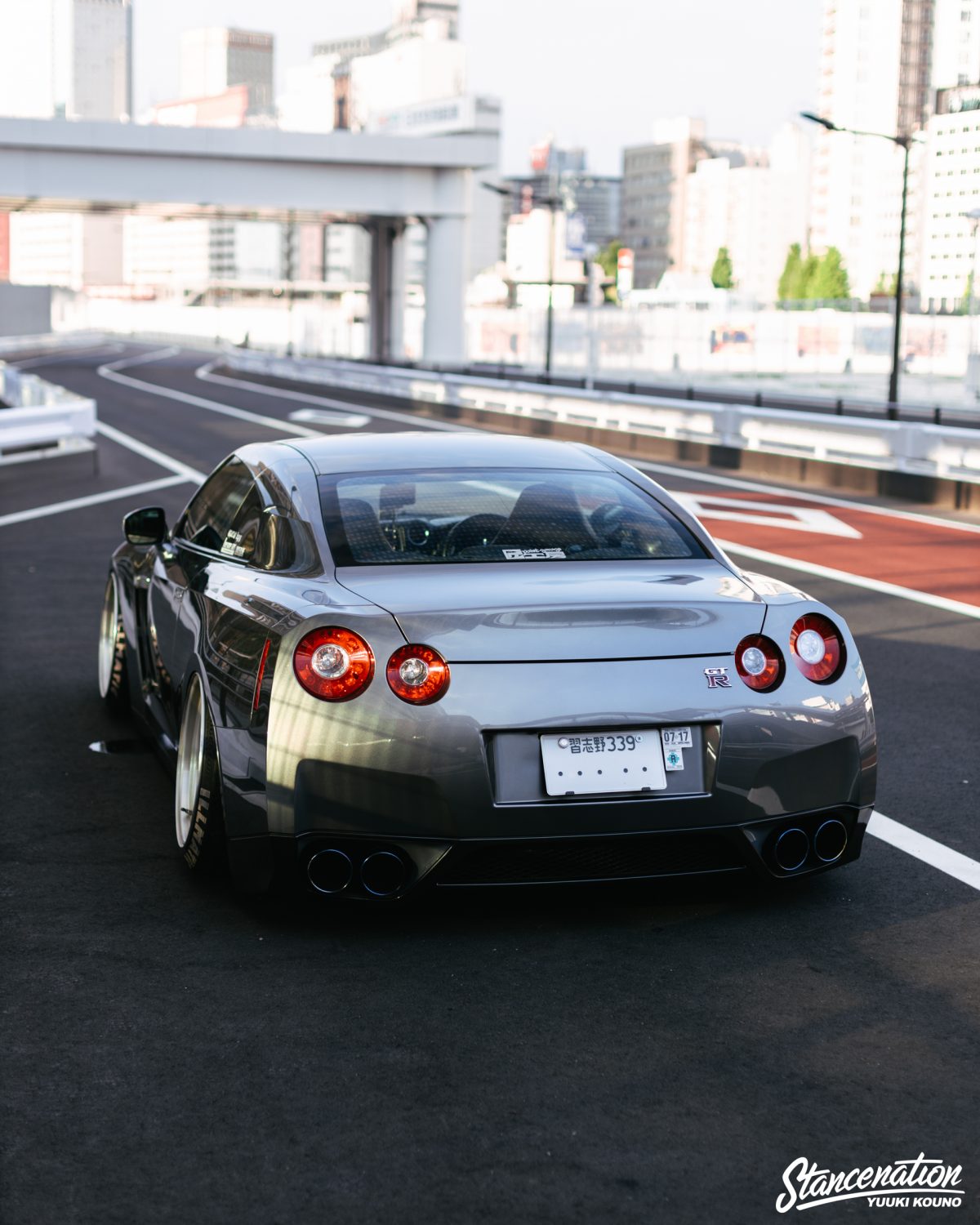 Kentara Umehara's car is very much not that. It's a refreshing take when it comes to customizing an R35. Instead of a crazy widebody kit, he's gone the subtle route. The only major exterior modifications being US spec side markers and a shaved/smoothed rear wing. Keeping the smooth OEM bodylines is quite a departure from your typical R35 build.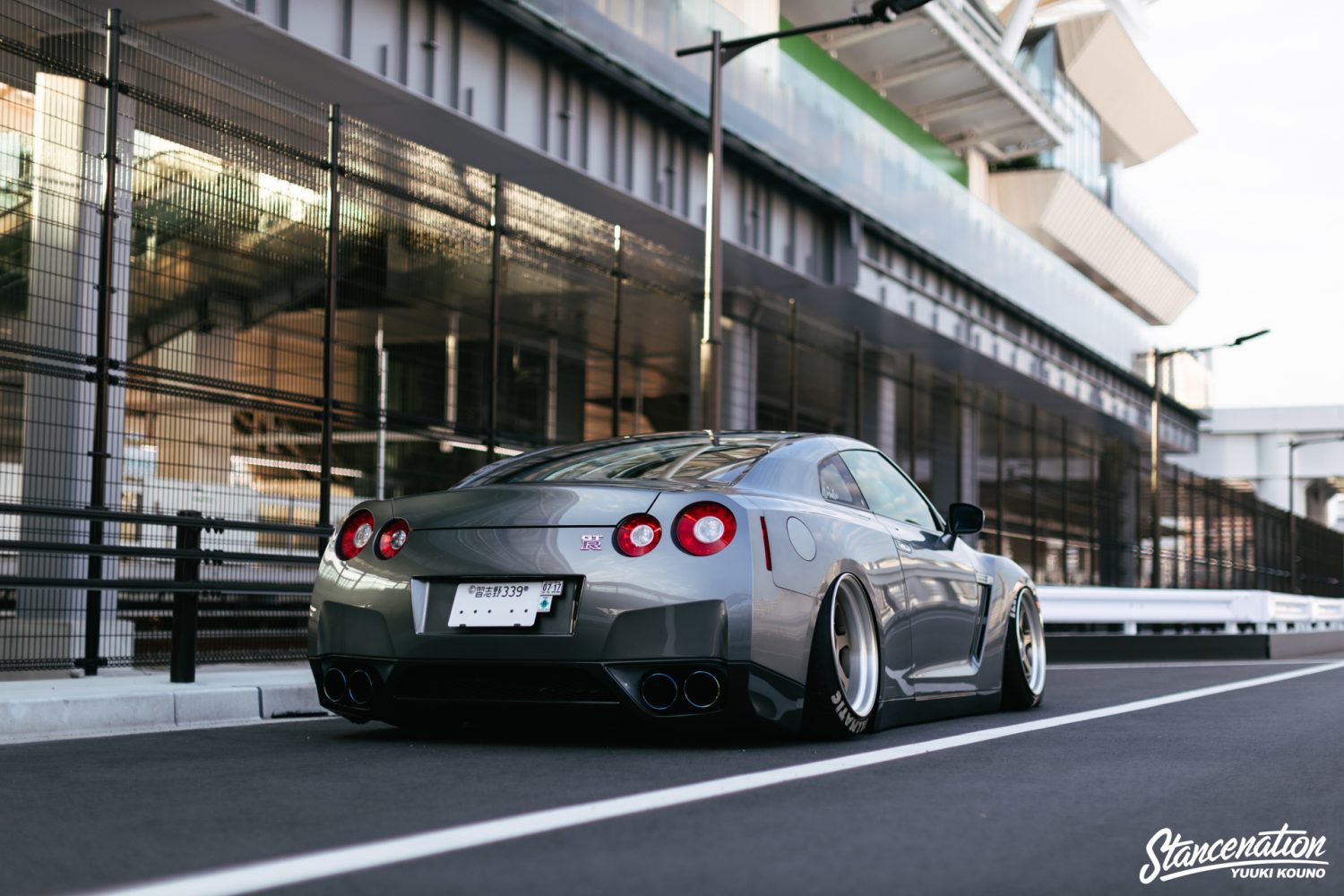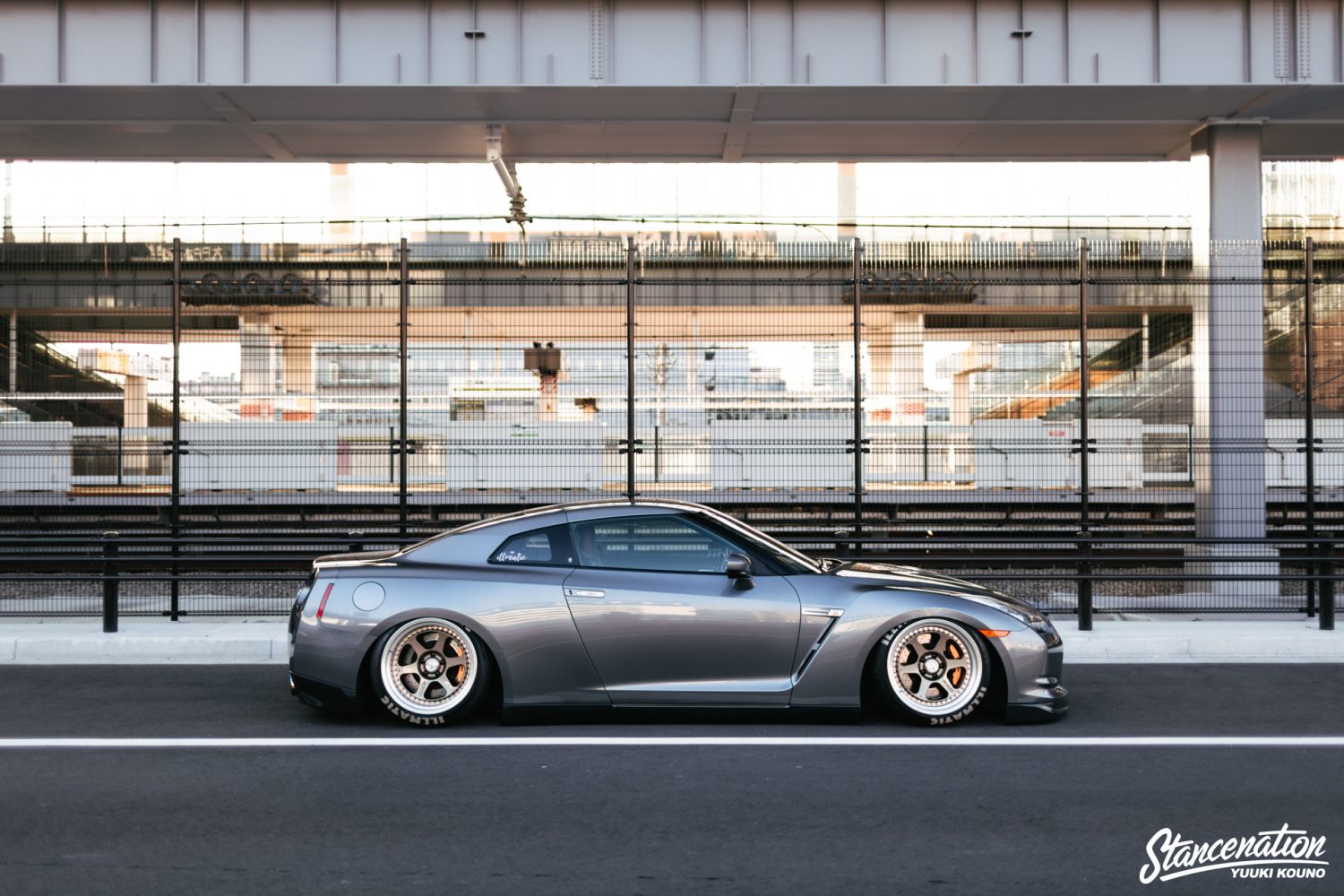 It's also rather uncommon to see these cars on super wide 19" wheels with stock fenders like this. Ken has this car very dialed in with a set of 19×11 -2 and 19×12 -25 Work Meister L1 wheels, finished in titanium gold with brushed lips. Either he was incredibly lucky, or someone paid close attention in wheel math 101. Because these wheels fit absolutely perfect. There is just enough stretch on the Dunlop tires to tuck right inside the fender, allowing the fender lip to rest perfectly on the wheel lip when aired out. He's gone with a set of KRZ air struts and Accuair management to help achieve this perfect stance.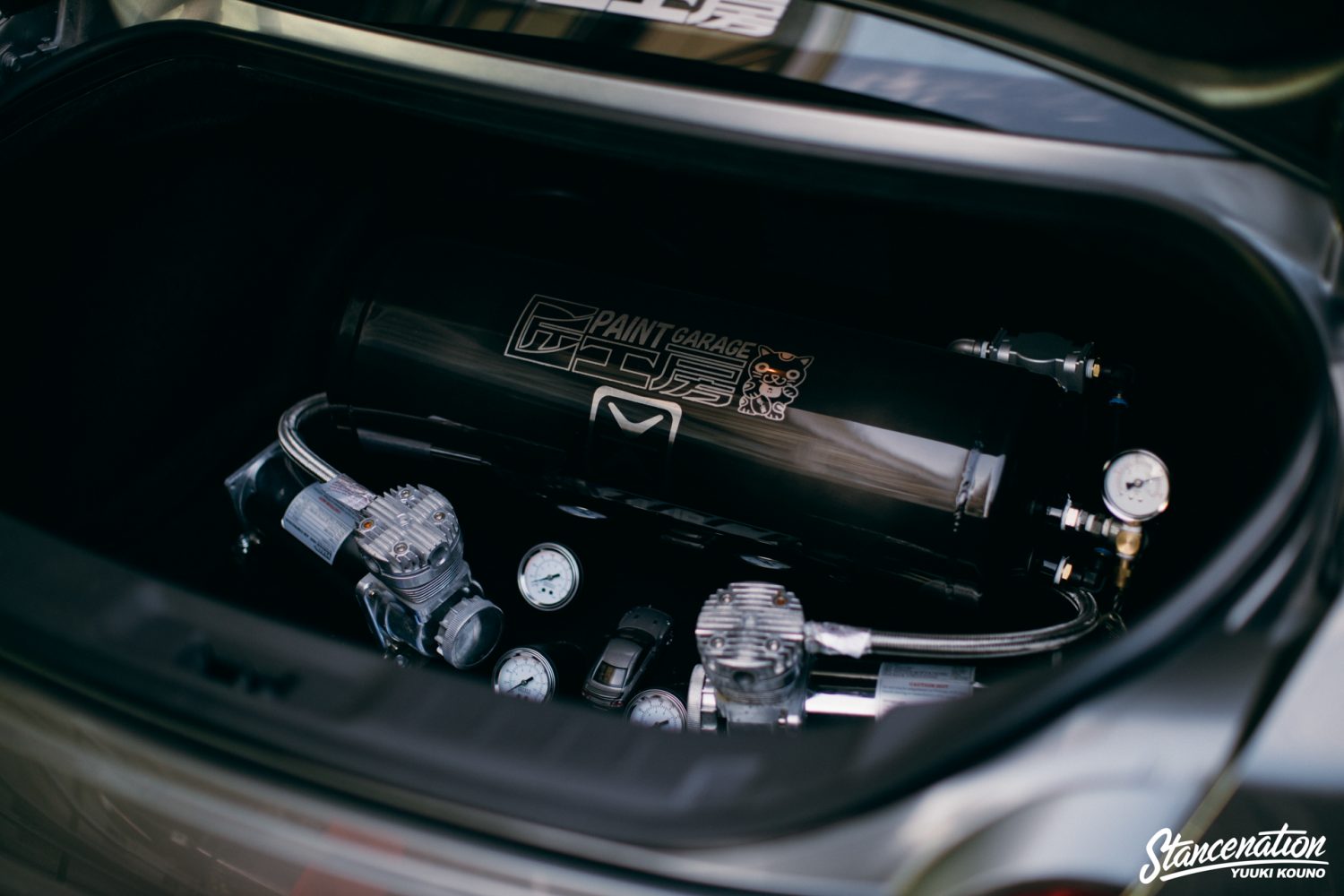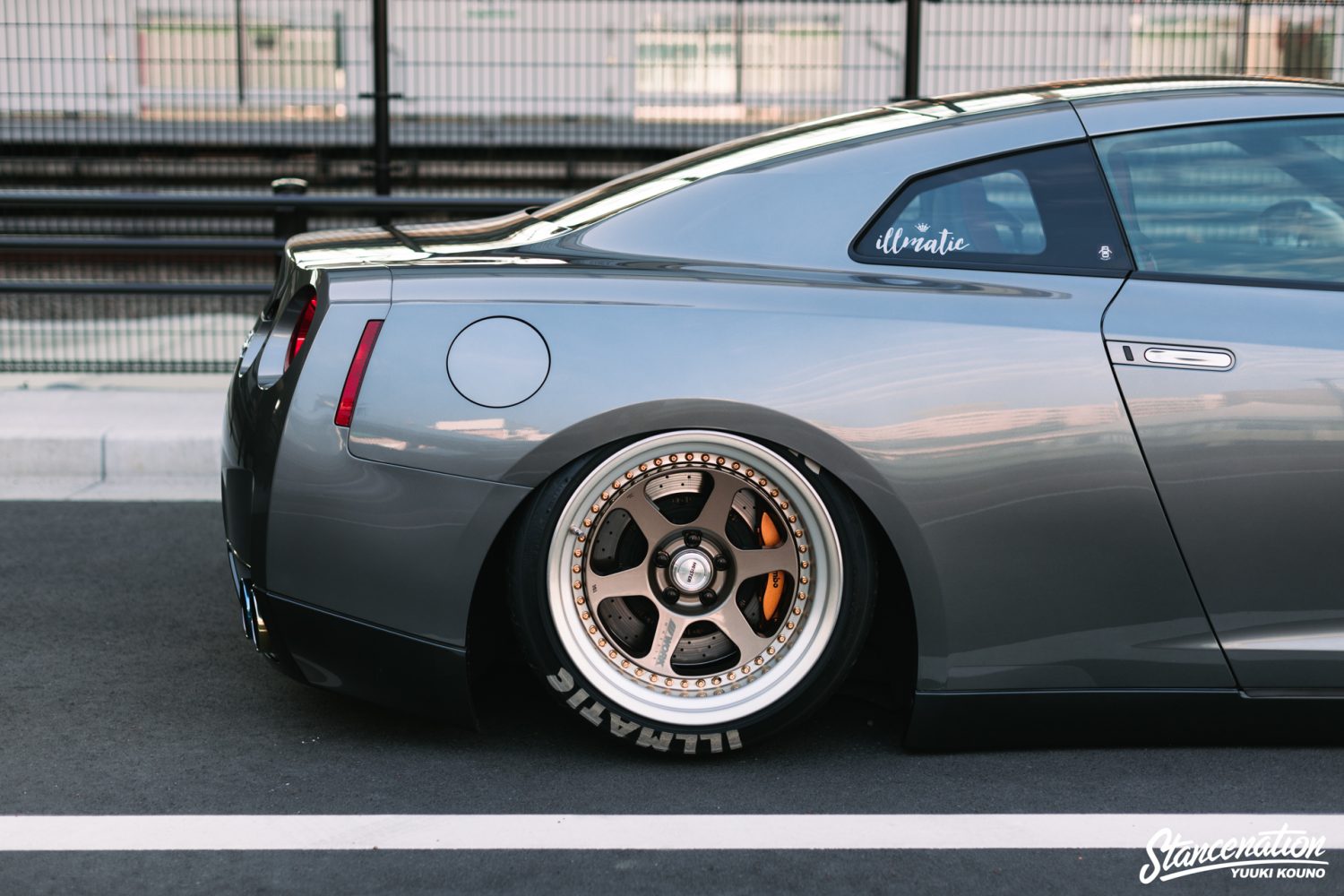 It's a thing I say time and time again. Simple can be so much more than people realize. It's easy to pass something like this off as "just another set of wheels and air ride". But, it's so much more than that. Instead of just throwing things at a car until they stick, Kentara did his homework and put just enough of that secret sauce into this GT-R to make it stand out without overdoing it.