As promised, here is another Aimgain creation. Who would have thought a big modern American sedan would look so damn good laid out on the ground? Well, the gentleman at AIMGAIN did, and it looks so damn nice! This particular Chrysler 300C is one of the demo cars and if I remember correctly the only "import" car that they offer aero kit for. Take a look at some of the photos below and don't forget to click the thumbnails for hi-res.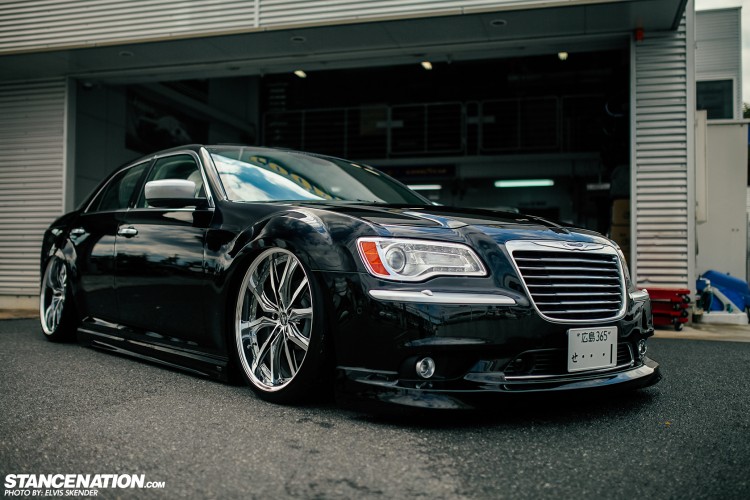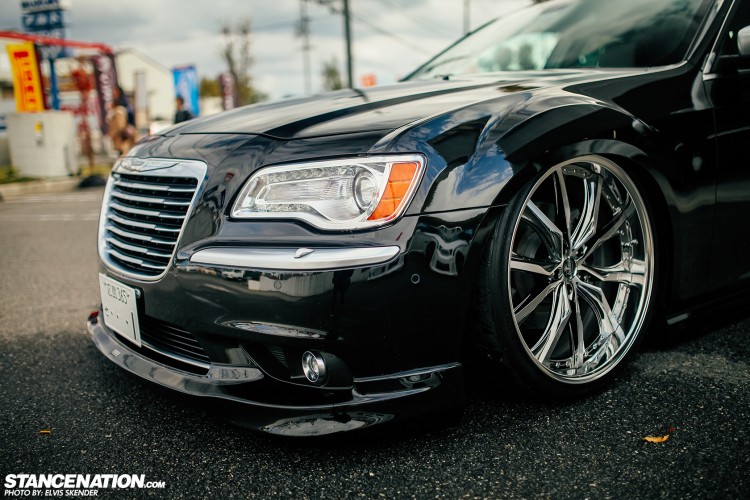 They call this kit the VIP EXE. One thing I really admire about AIMGAIN is the fact that they spent time and studied what we here in the states love, which is simplicity. They use words like "sporty elegance" and "modest aesthetics" to describe the VIP EXE kit. Front bumper will sit about an inch and a half lower and mounts right on the OEM bumper.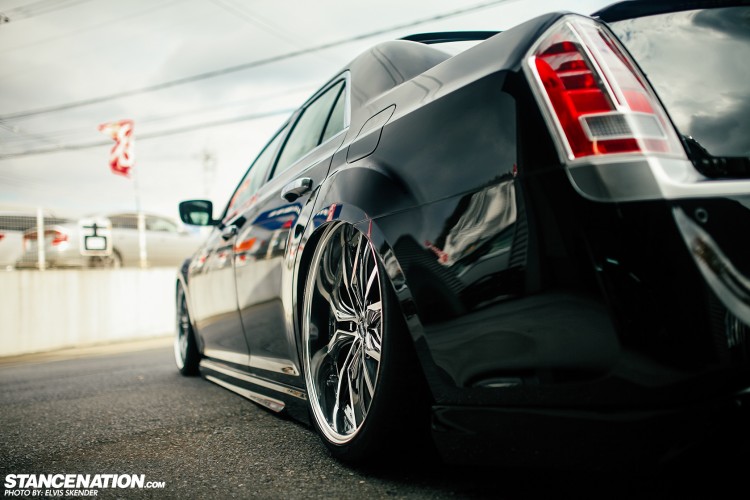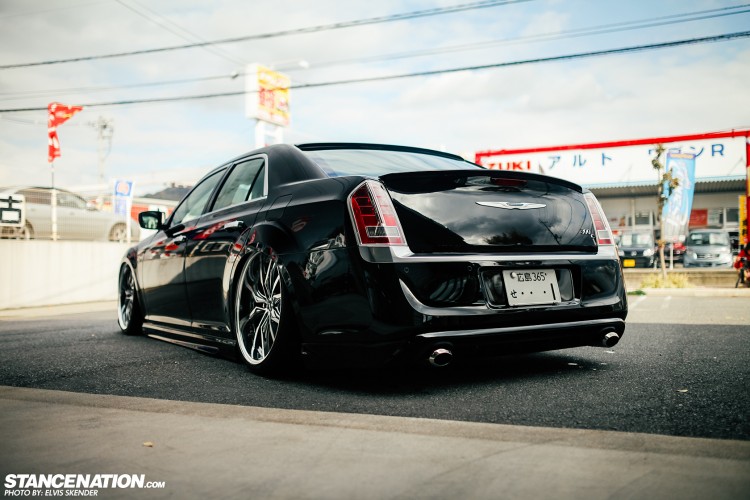 In my personal opinion a set of more aggressive wheels would have taken this car to another level, but there is no denying that it still looks extremely classy.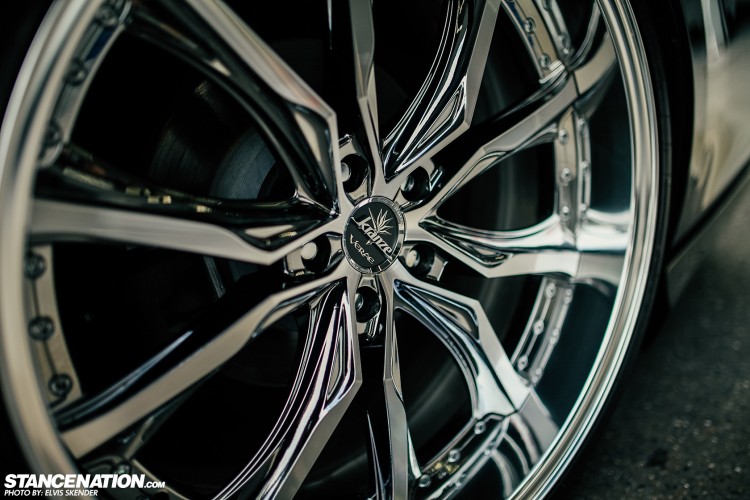 Interior on this car was left stock. Kind of weird seeing a right hand drive Chrysler!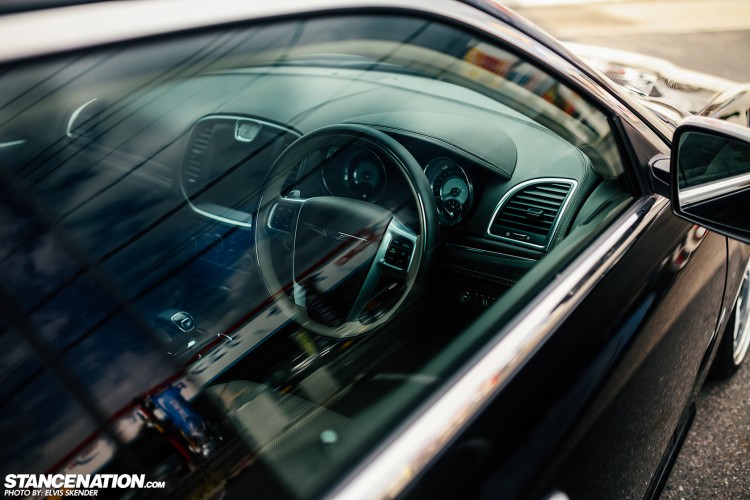 The car is equipped with Aimgain air suspension. When aired out it literally sits on the VIP EXE side skirts.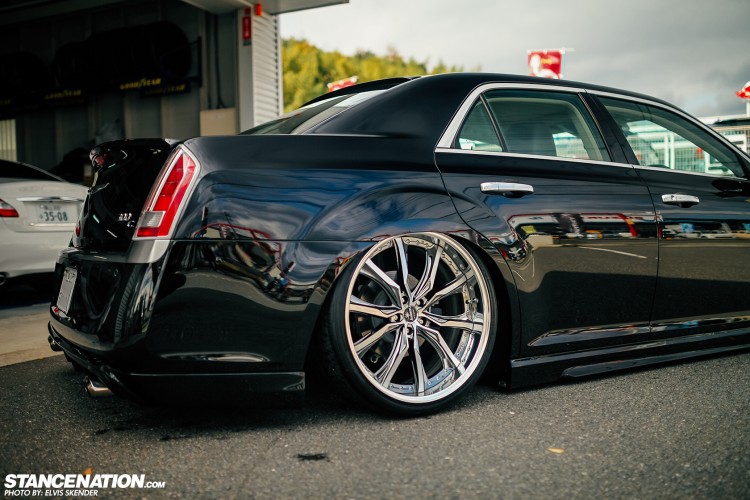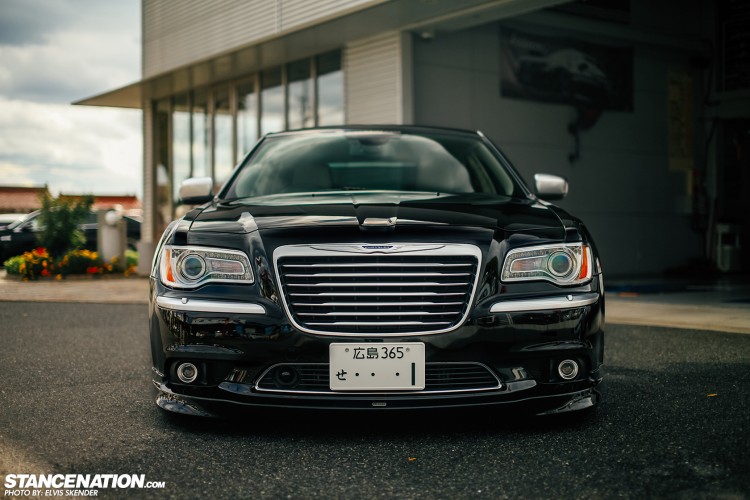 I'll leave you with a few more random photos of the car. Make sure to check out AIMGAIN's website for more information on this kit as well as others. Click Here.