I believe the saying goes, "Diamonds are a girl's best friend, but if you're practical, get an Audi." Or something in that context. Anyways, this Audi is surely a chick magnet as I remember ex girlfriends that would rant and rave about how elegant and sleek they were. This hurt as I was the owner of a LS400, but hey those words aren't sticks and stones. In this case, I can see where the attraction lies, cause trust me, I've just fantasized, I mean imagined myself owning one. Anyways, drooling aside, this is Andrew Hoffman's sexy Audi S5.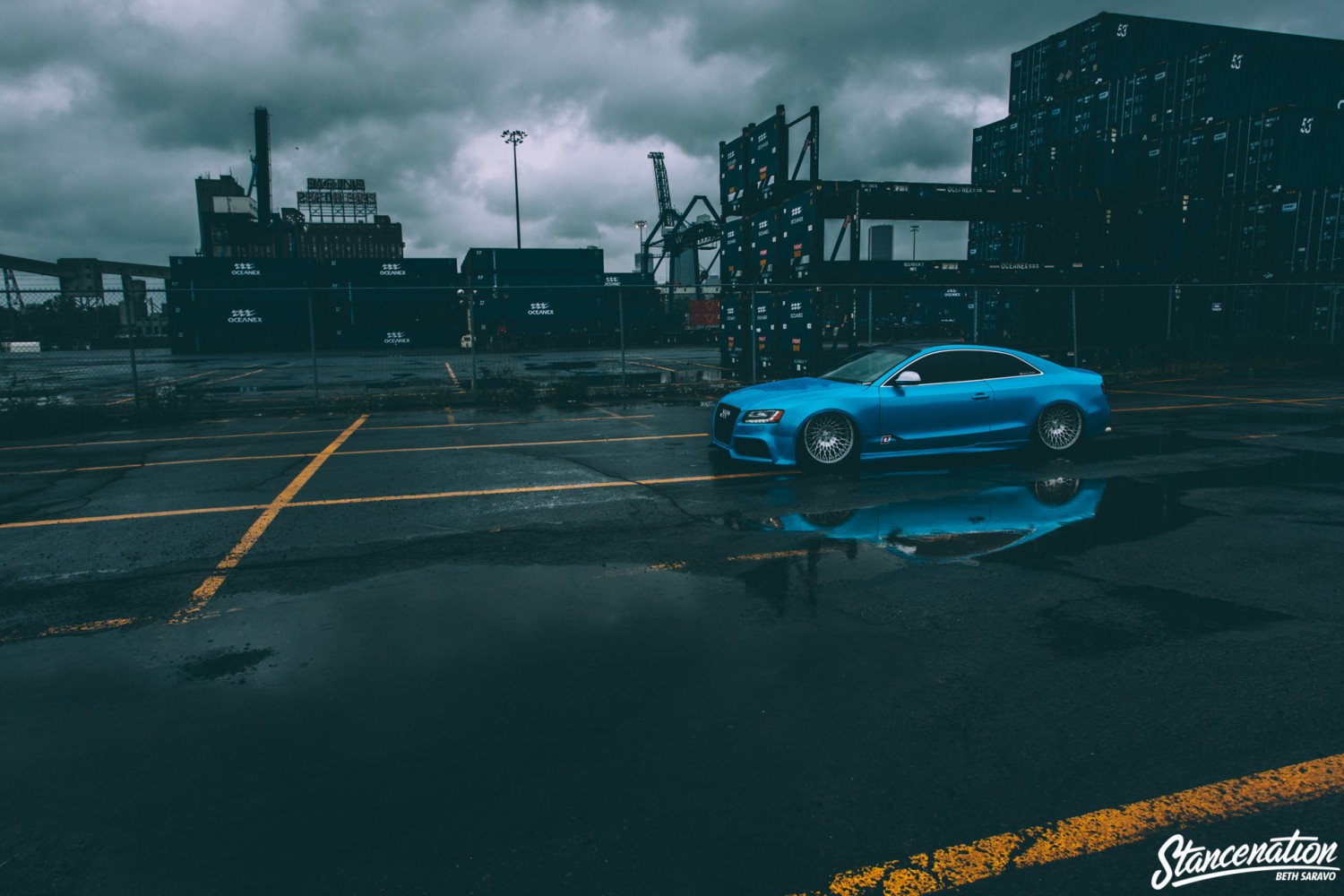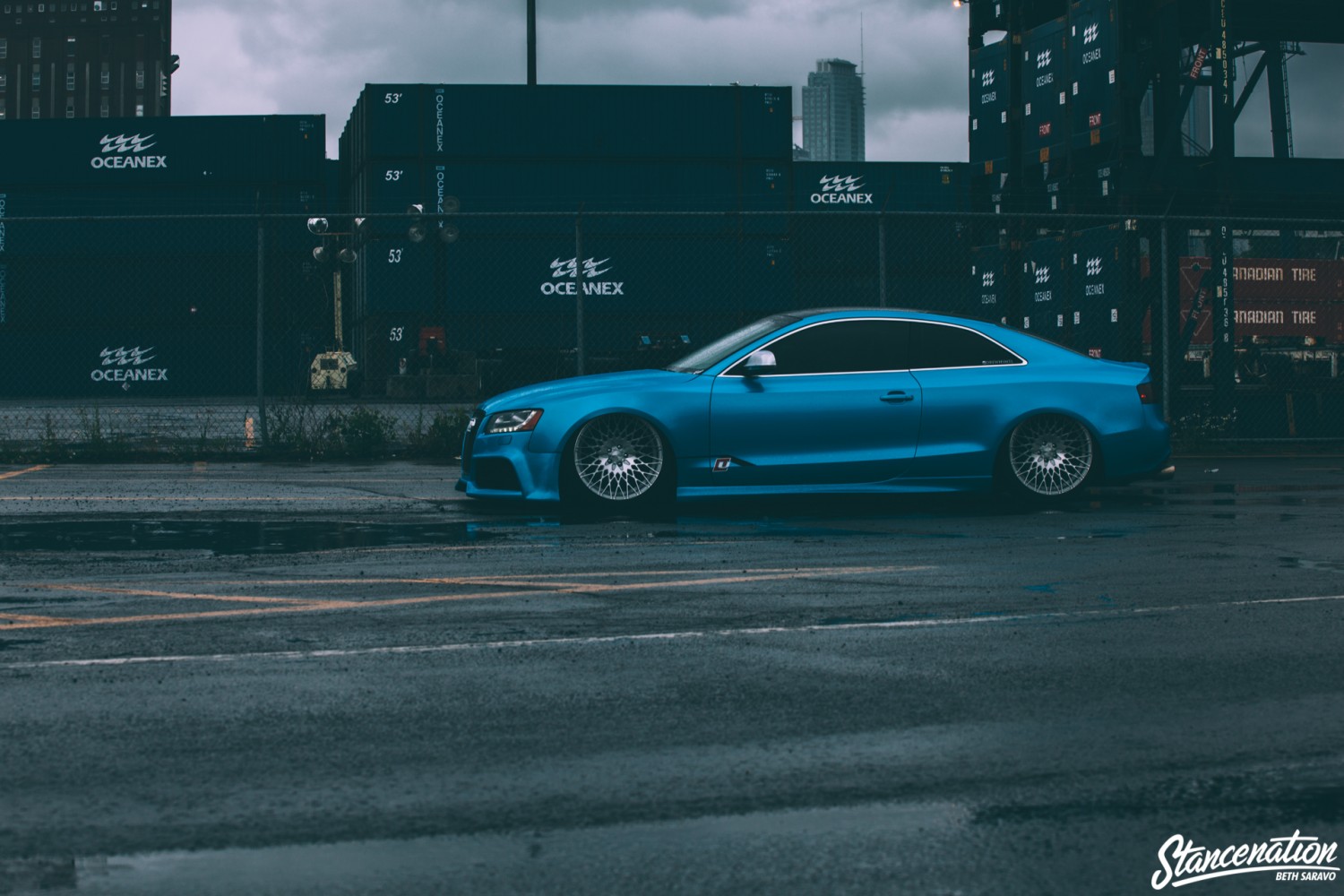 From a distance, you can see the flowing lines of the body. REIGER Side skirts extend past the short OEM lines and transform it to a much more fuller look. The REIGER front bumper adds a GT style front combined with an OEM honeycomb grille to create a regal yet aggressive front end. Andrew having only owned this car for under 10 months has certainly done a massive amount of mods and only has more in store for us.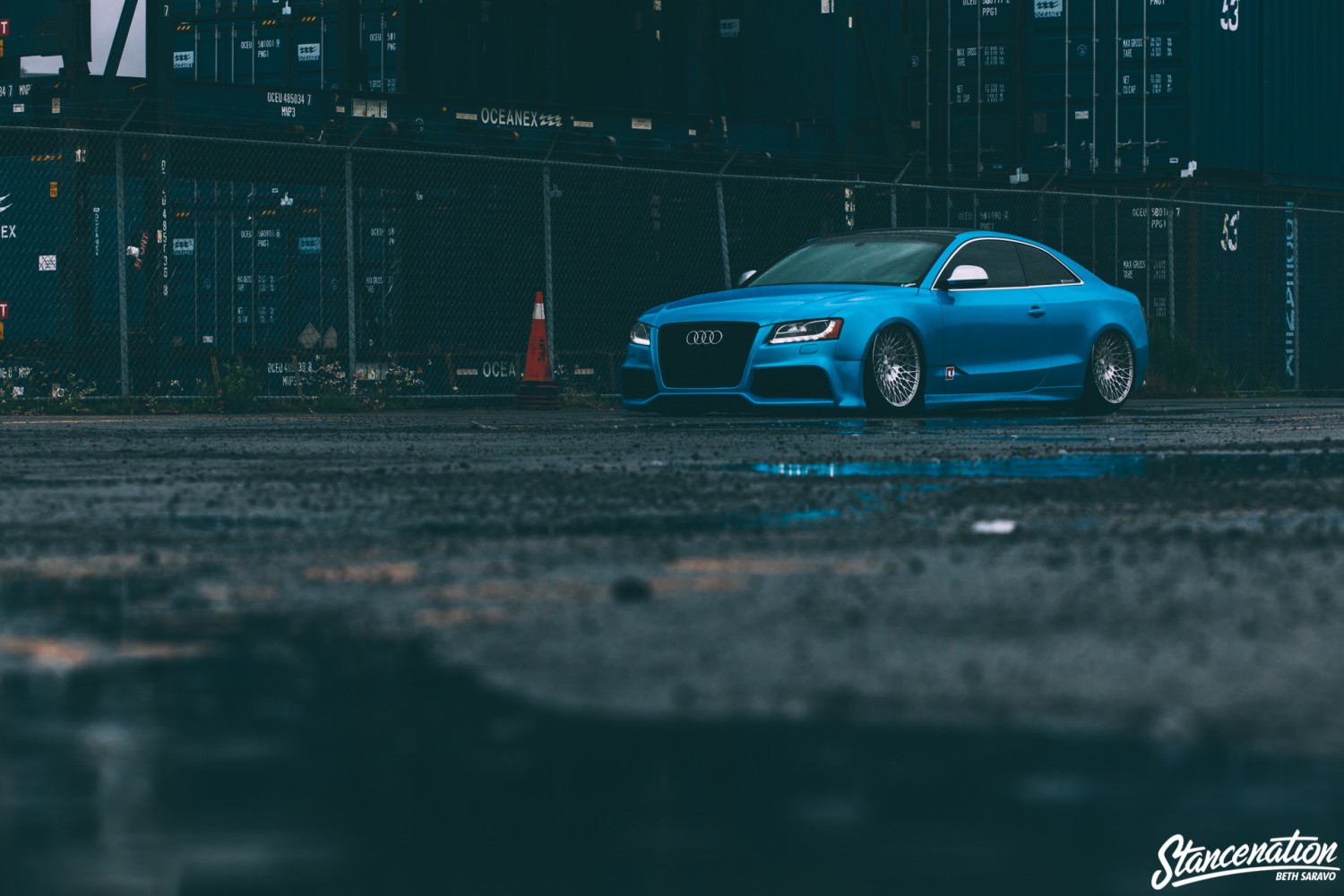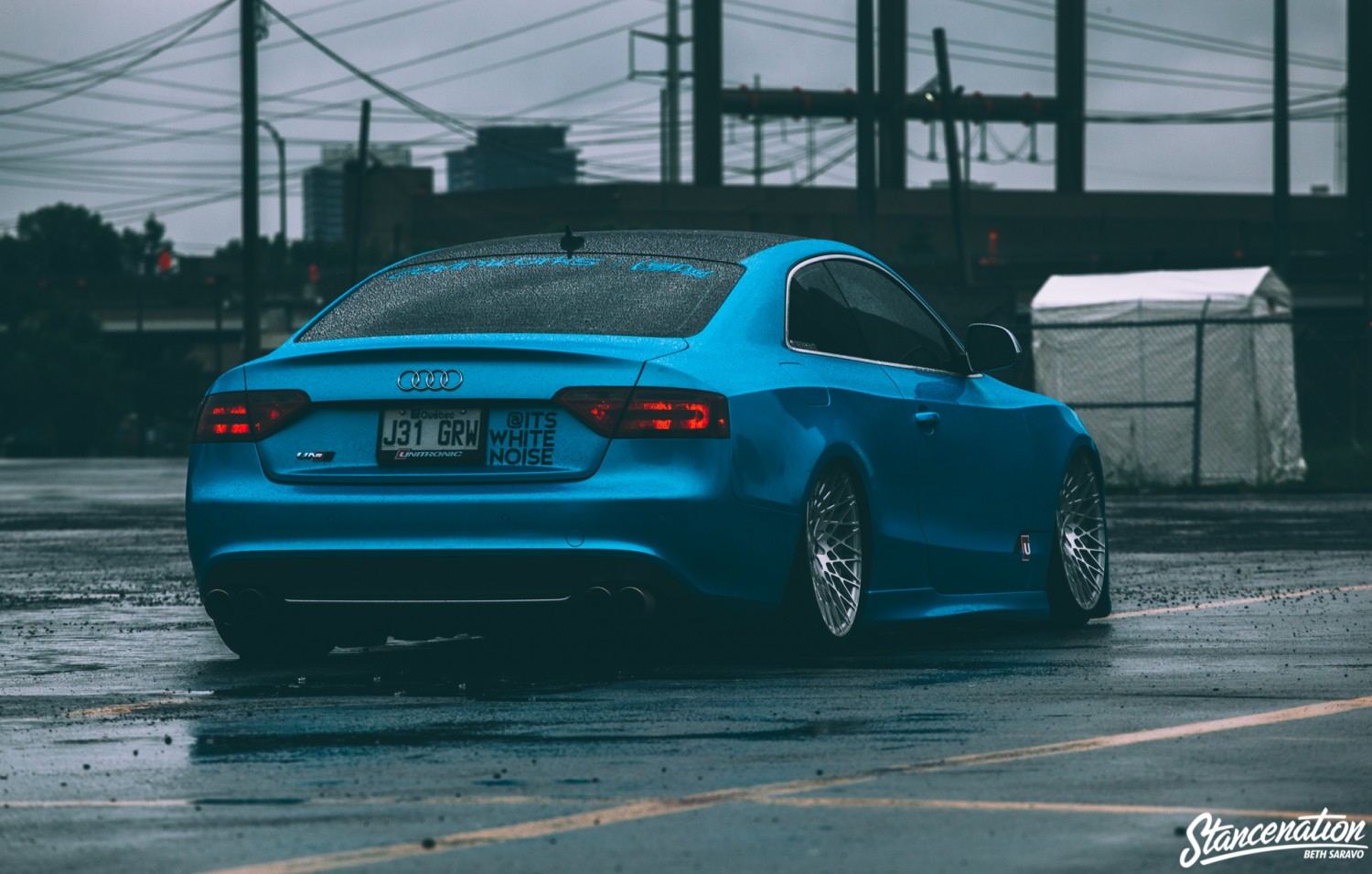 Andrew has gone with the versatile set up of the Airlift Performance Package Air Suspension System coupled with their V2 Management. This allows his full control of each bag at the four corners of his car. In addition, he has dual Viair compressors working to ensure faster refill should he decide to play with the Audi and make her dance. Don't get used to this set up however, Andrew tells us he has a whole new system in store.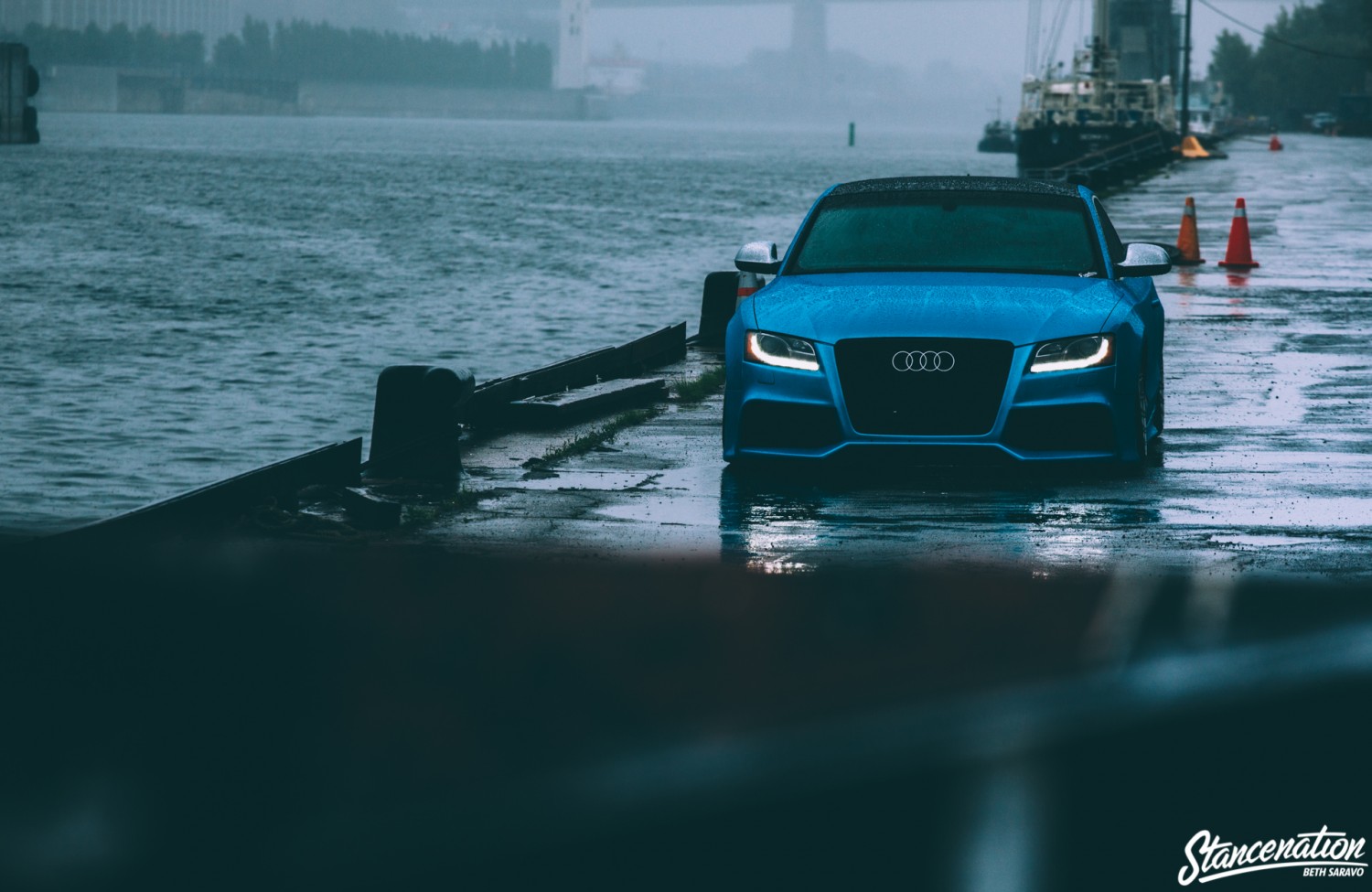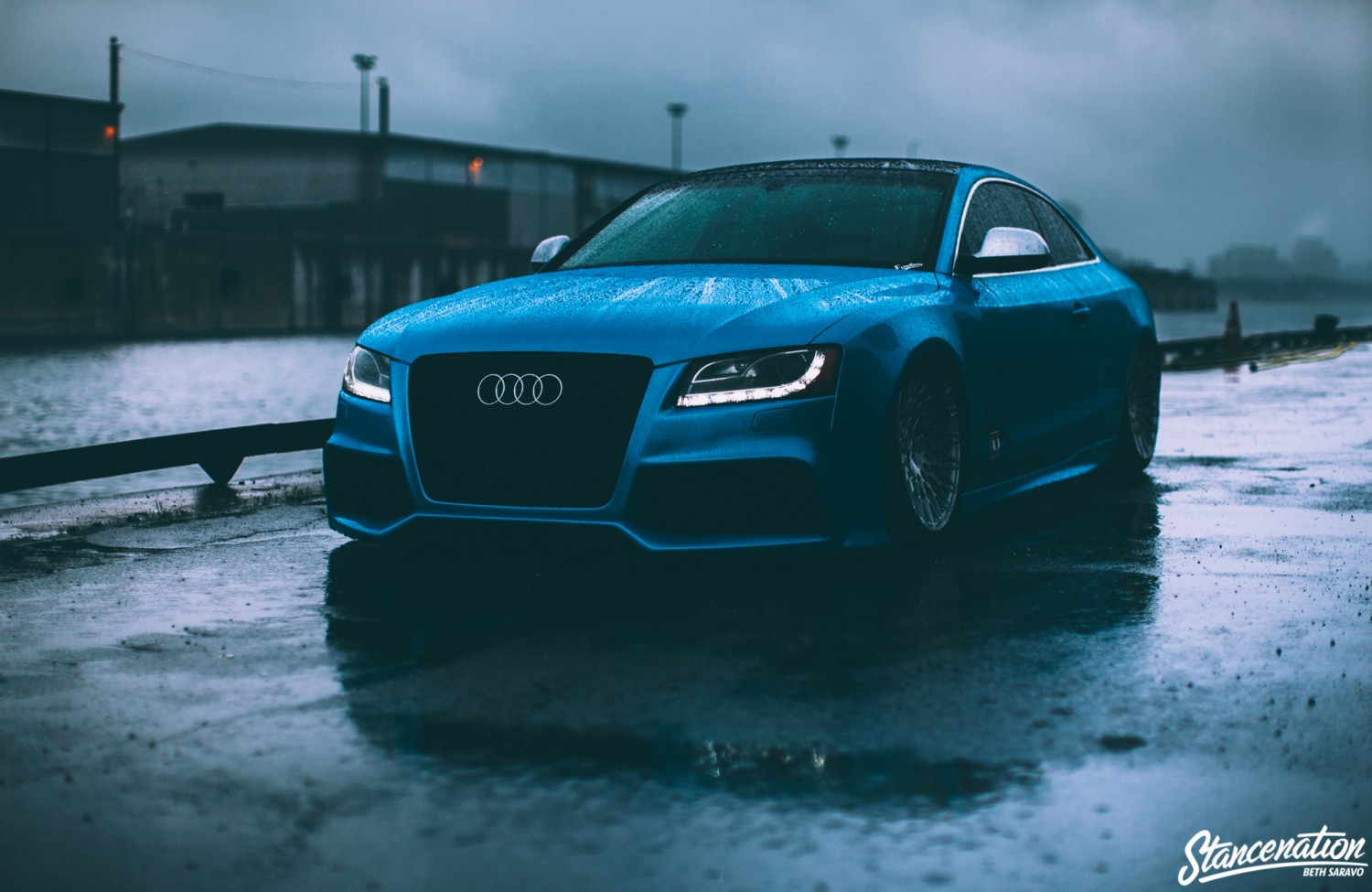 This Audi S5 isn't just for show. Underneath the Bahama Blue, this Audi is well endowed. With a Unitronic Stage 2 Performance Chip and Sprint booster, this car pushes approximately 325WHP. Certainly a desirable amount of power, this will win you a fair amount of enthusiast highway races and nearly the all races against the "muggles" or unknowing car owners.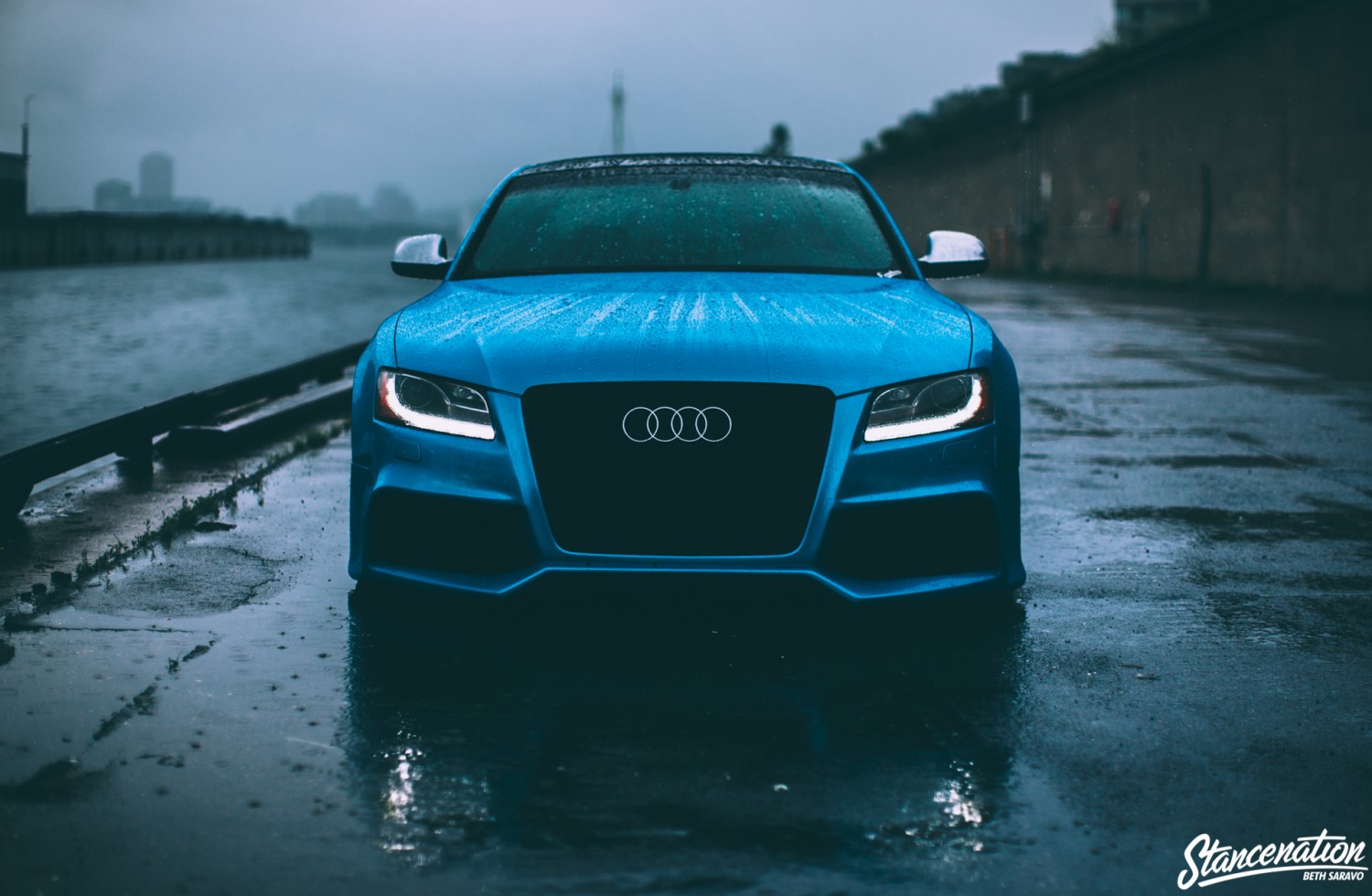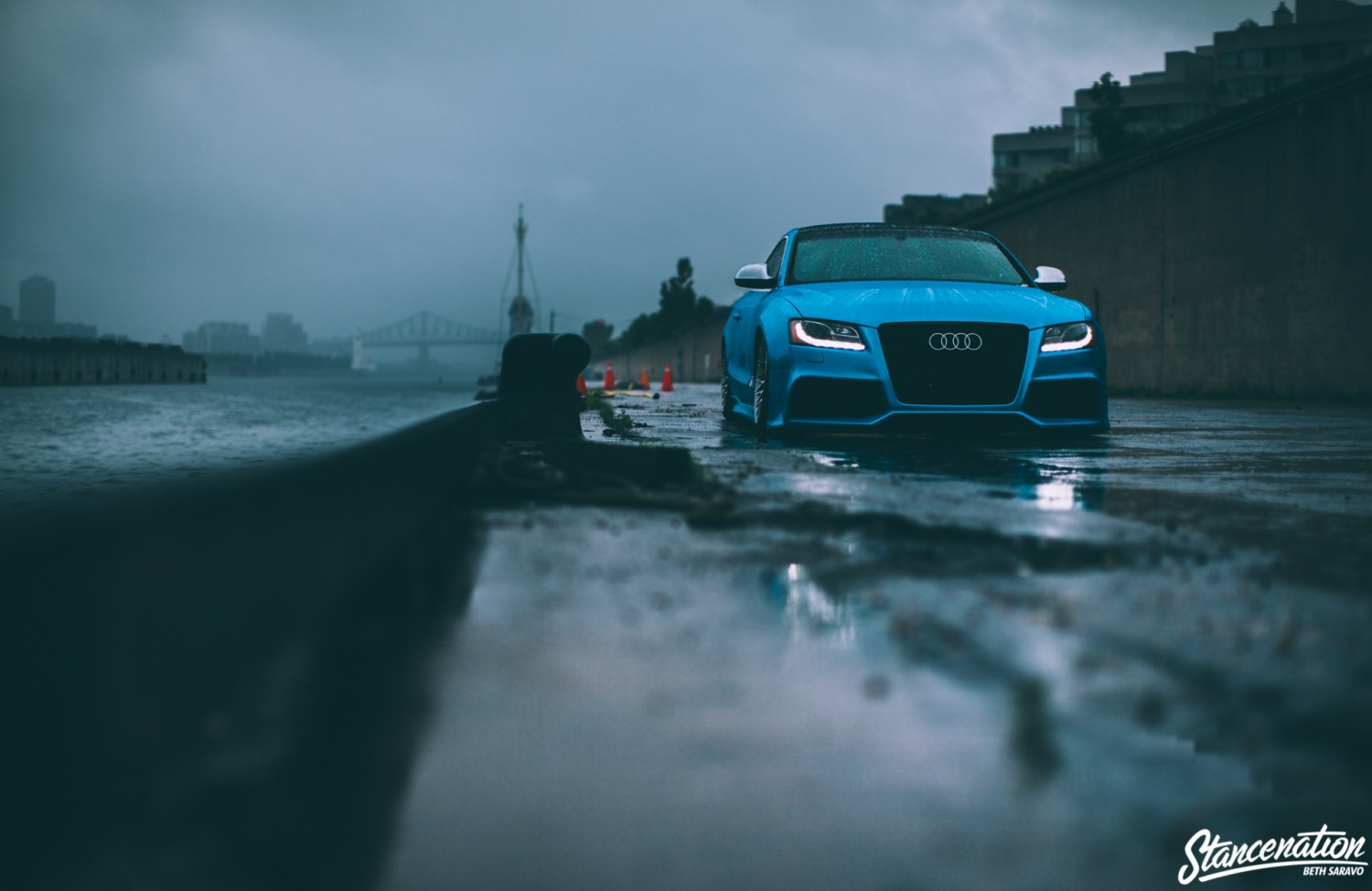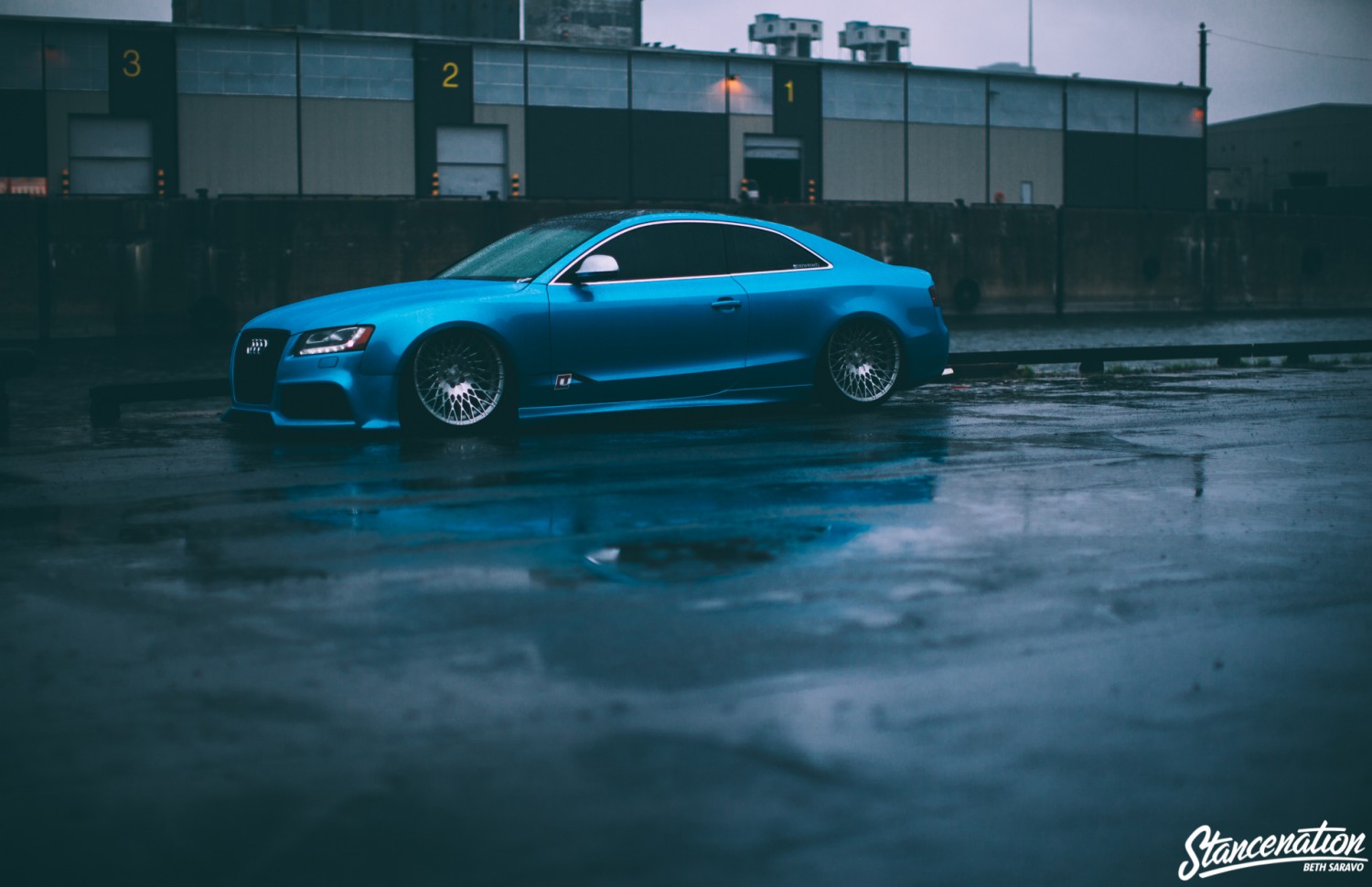 Resting underneath the wide wheel arches are Andrew's favorite aspect of the car. Avant Garde M540 measuring in at 20×10 +25. Now, I haven't exactly been the biggest proponent of concave wheels but when I saw that it was combined with a hyper meshy design, I was sold. Aside from being a complete pain in the ass to clean, the wheels complement the car perfectly. Hiding behind the mesh is a StopTech Stage 1 brake upgrade.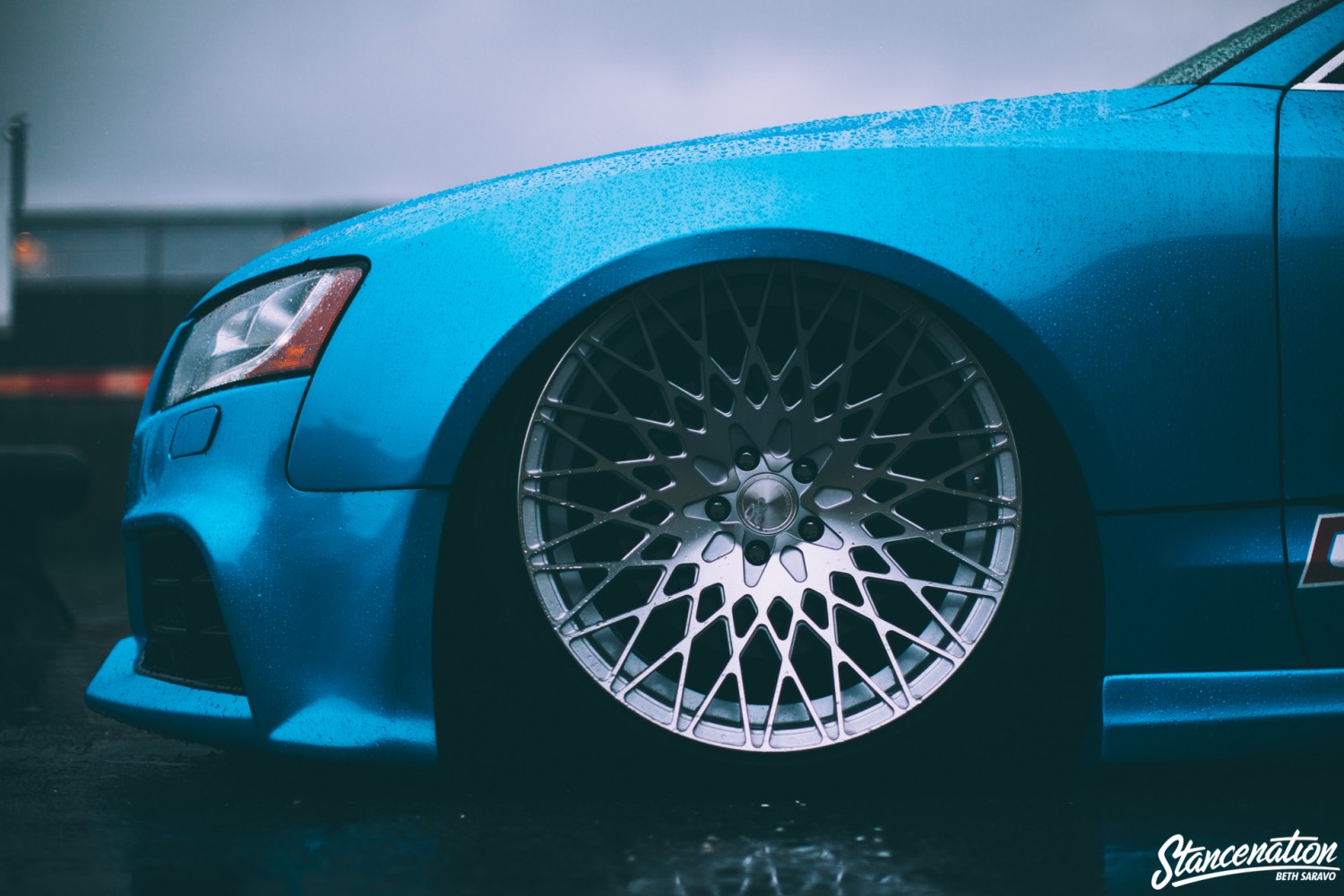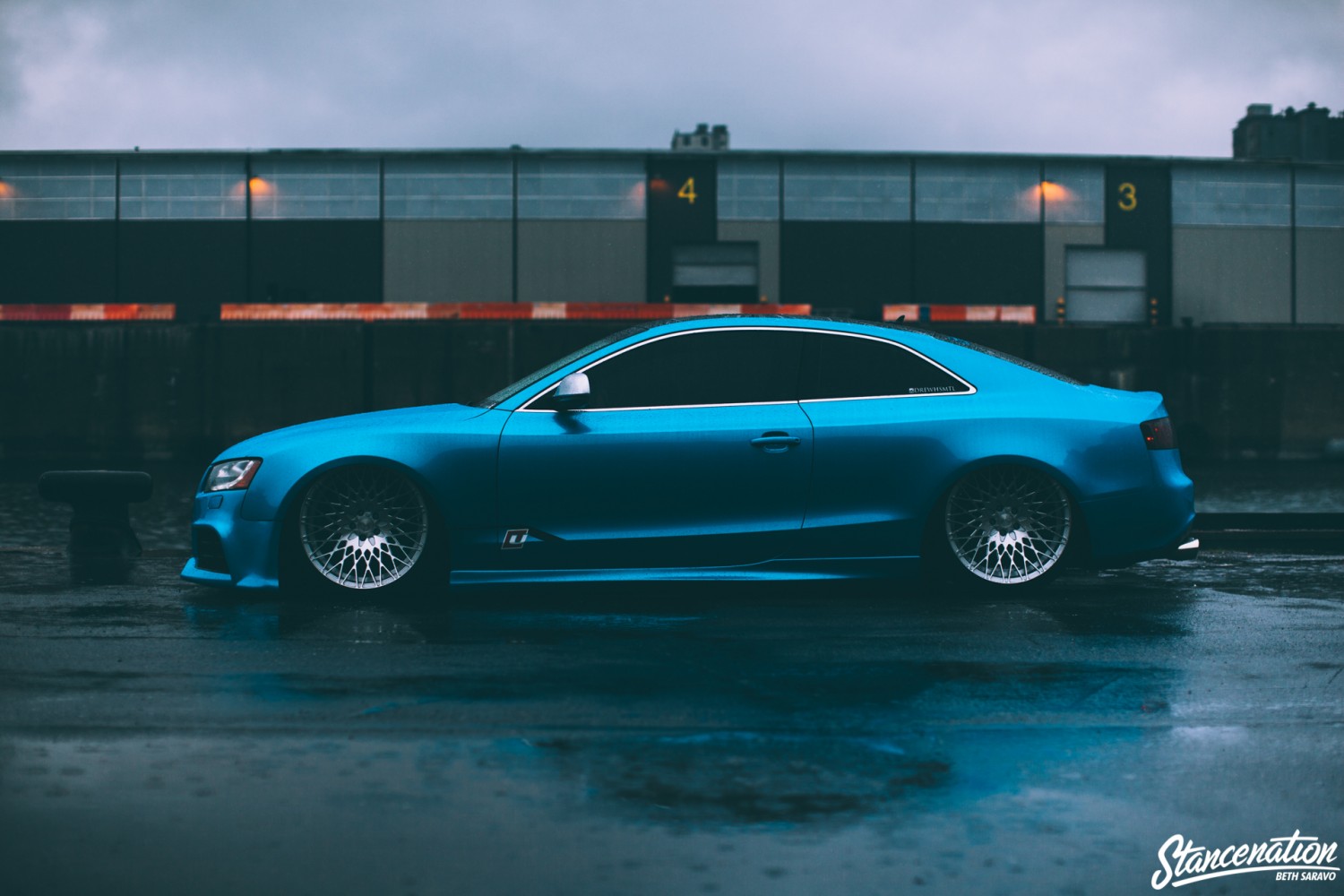 Andrew loves this car for many reasons, getting bitches aside. He would love to give a shout out to all the sponsors that made this car possible. Intech Performance for their performance parts,Plaza Performance for the wheel work. Ag Wheels, Unitronic for the chip, Reiger Performance for some magnificent body conversion work, and finally, Cavinworks for the Bahama Blue Wrap. In the future, Andrew has planned some interior goodies. Andrew would like to leave us with some words. He would like to say that although he has built this car, it is up to the photographer to capture and interpret his car for the presentation of the reader and viewer. With that being said, I could agree more and would like convey my praise for our photographer, Chris Petruccio, aka "Krispy" for his awesome work on this project.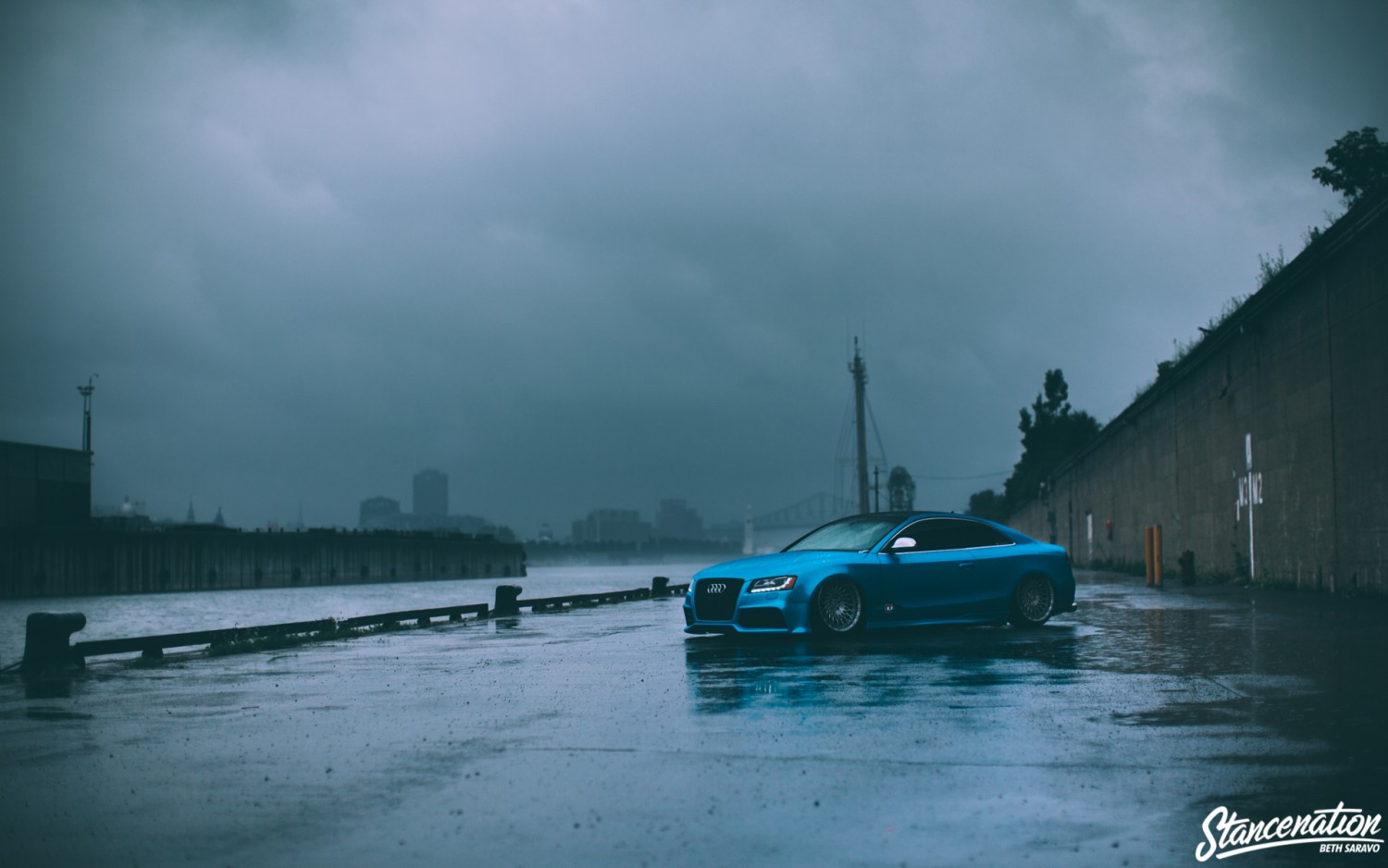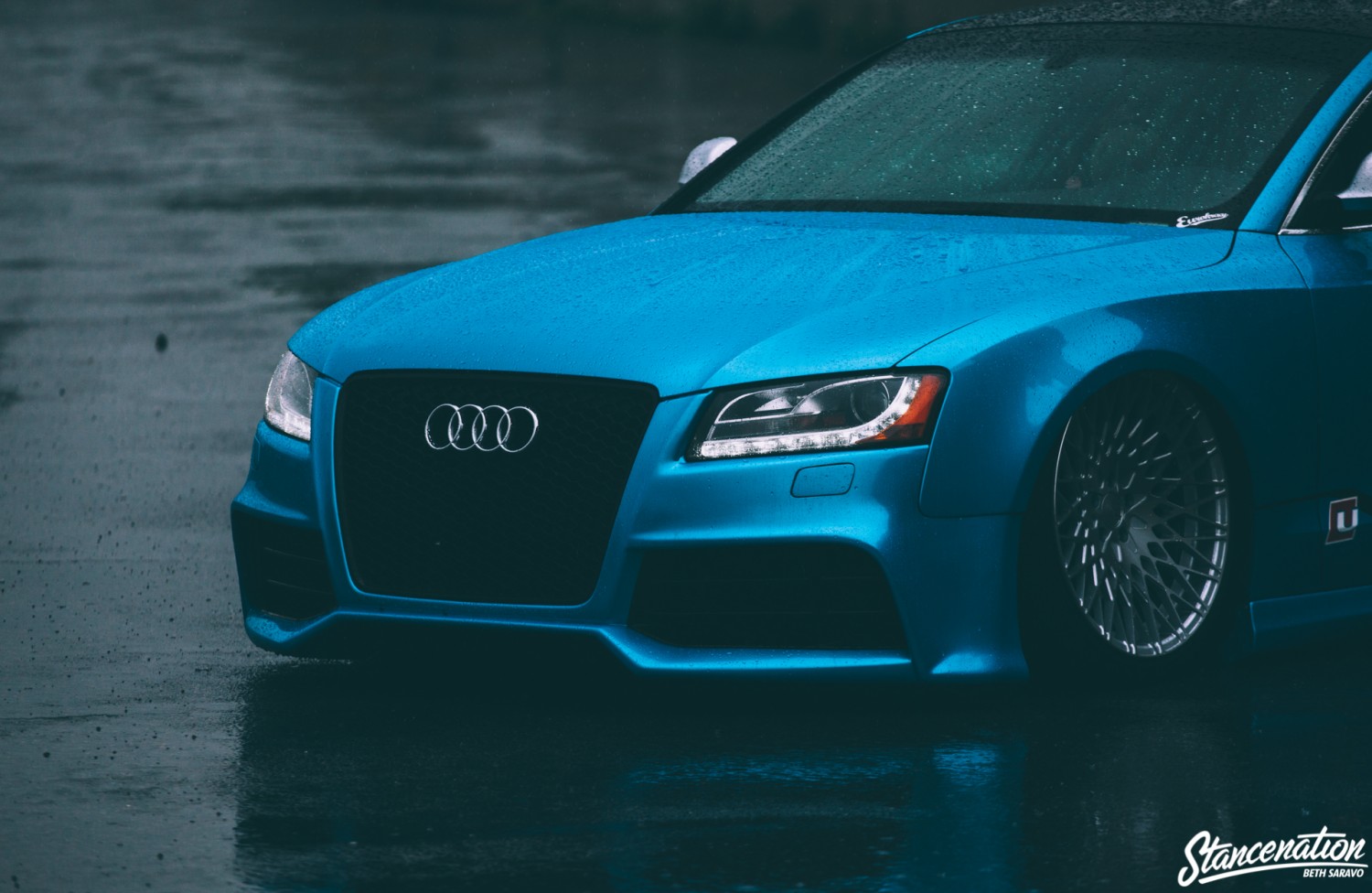 Enjoy the photos!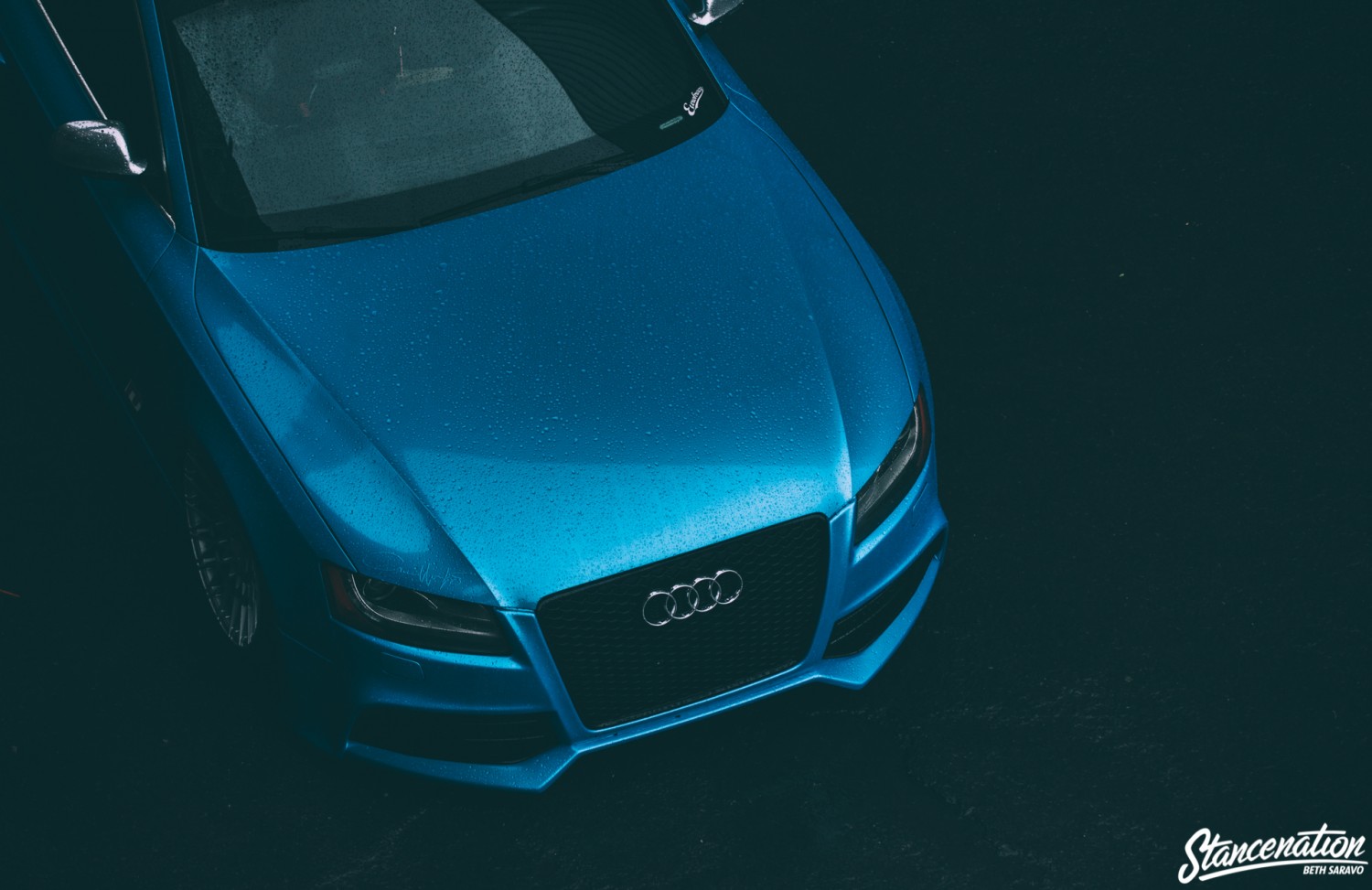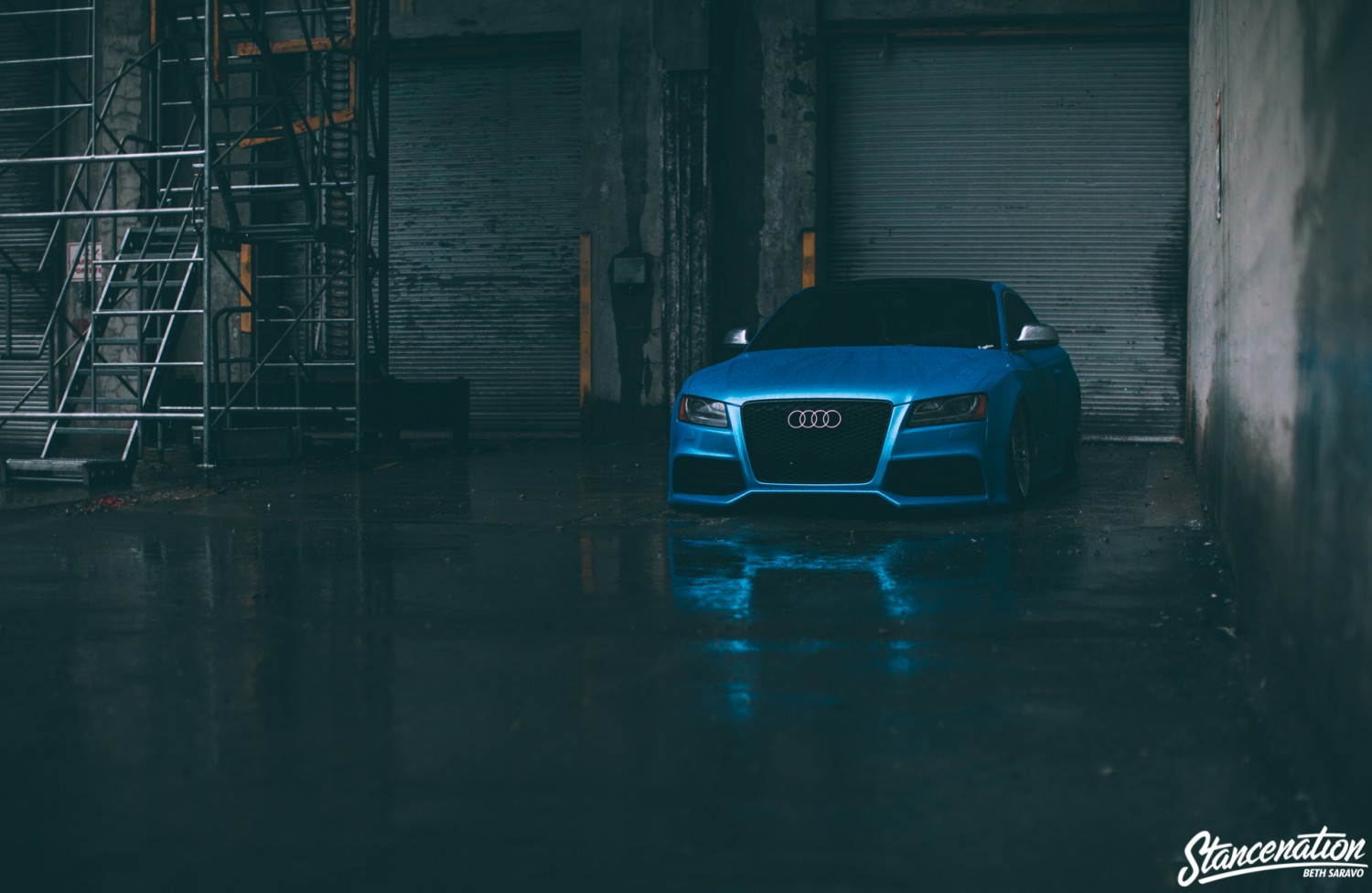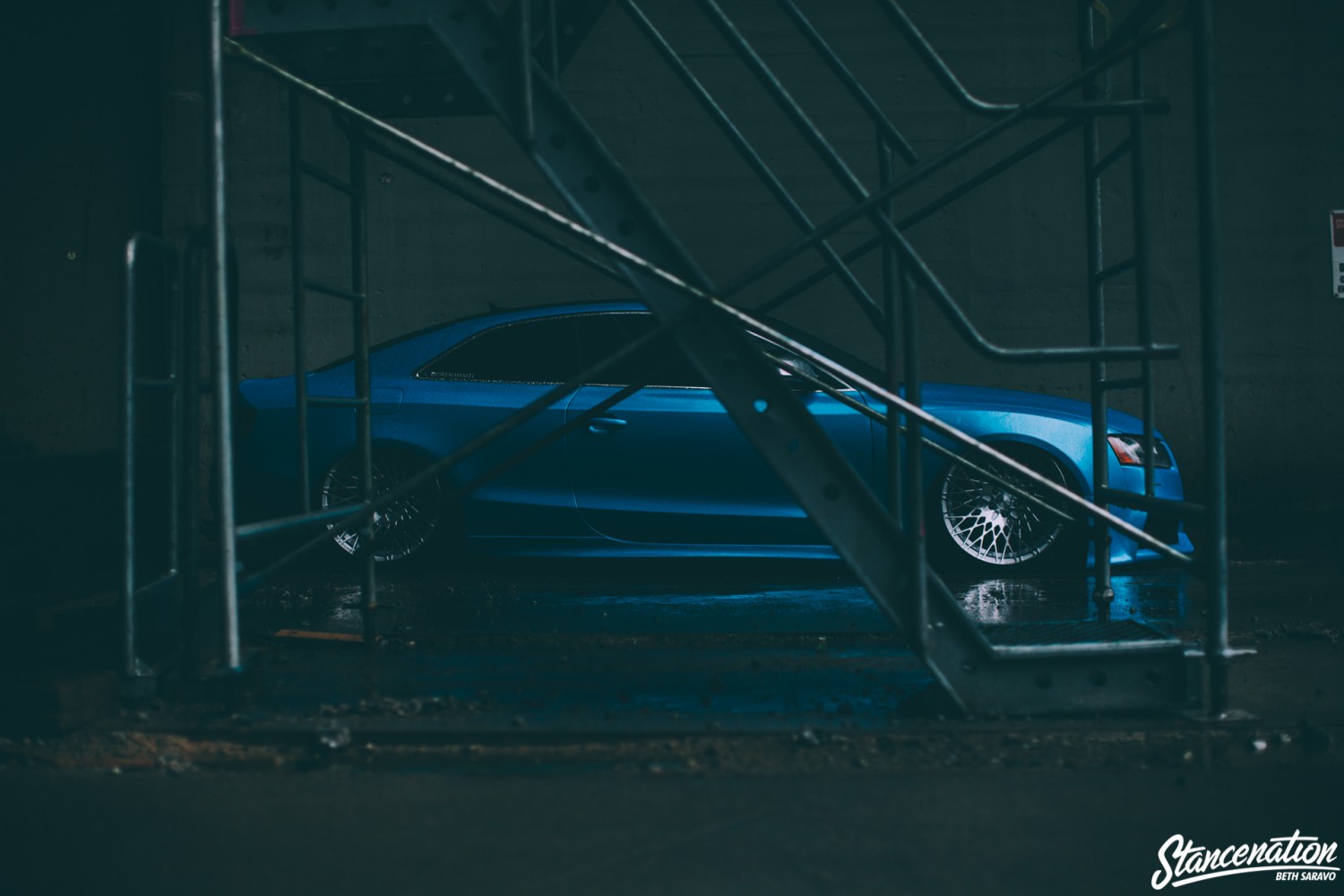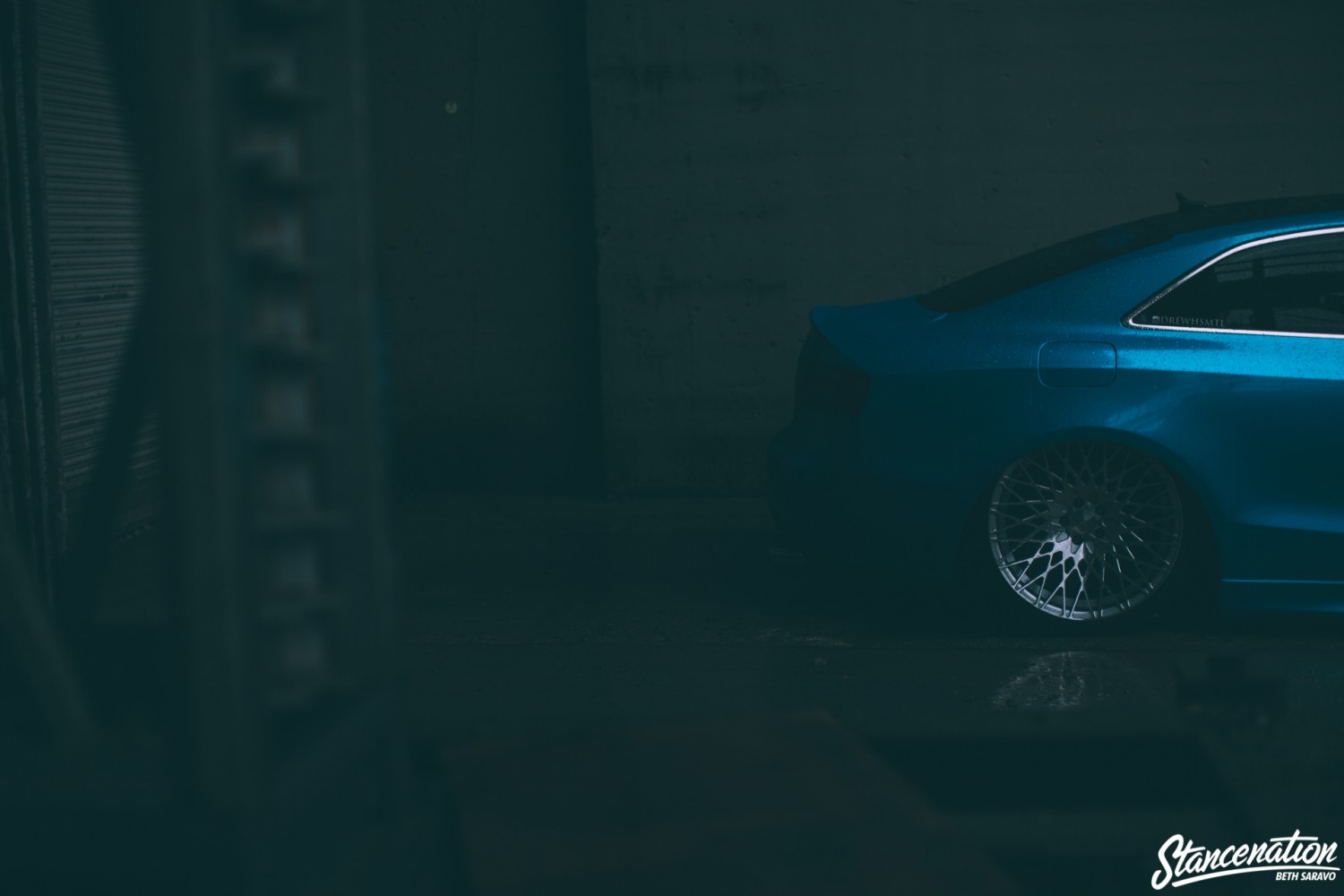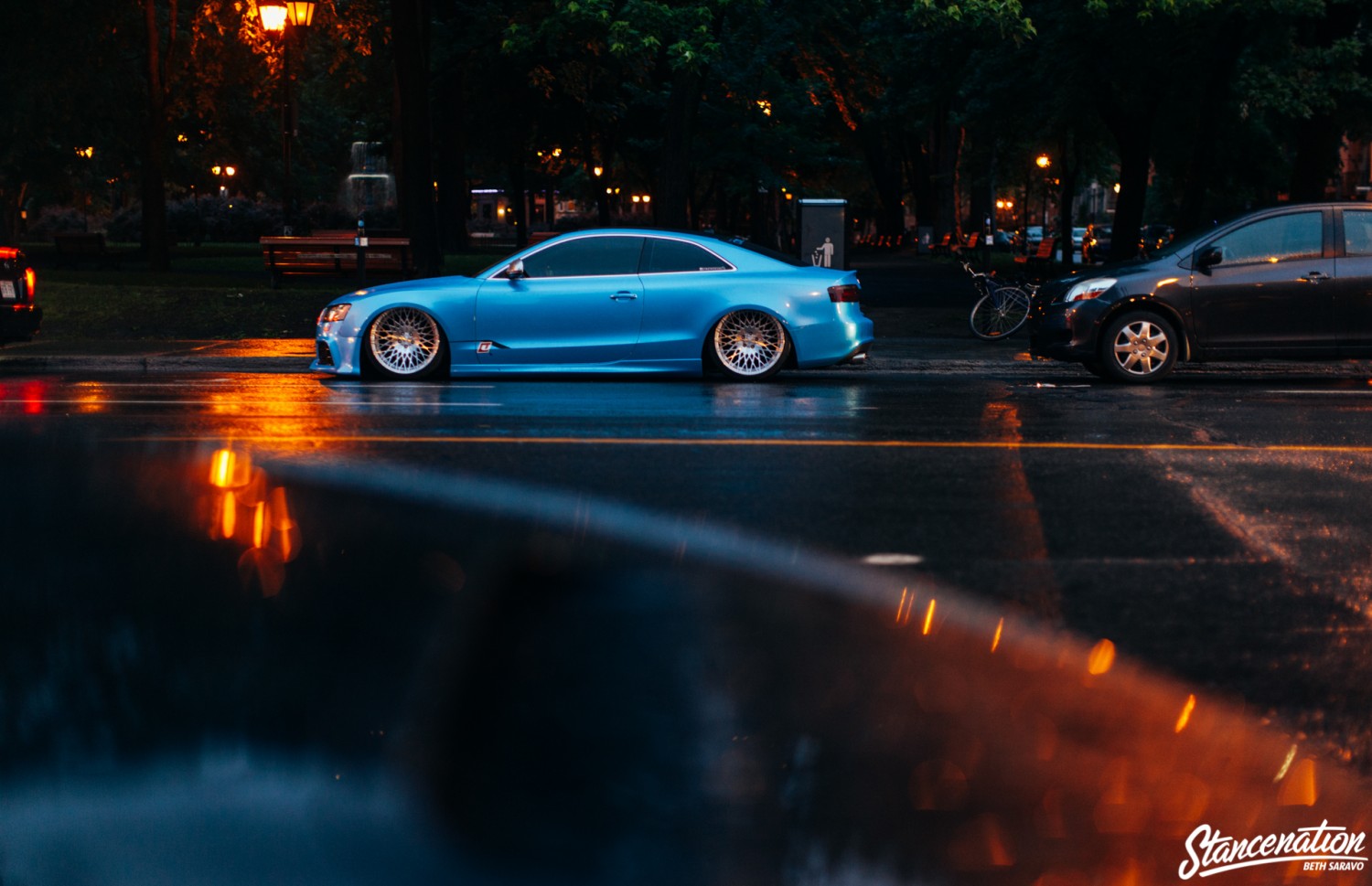 Exterior:
REIGER RS5. Front bumper
REIGER Sideskirts
OEM RS5 Gloss Black Honeycomb grille
OEM RS5 fog light grilles
Bahama Blue Wrap
Tinted Taillights
Tinted windows
Interior:
S-line flat Bottom Steering
Recaro leather bucket seats
Custom dash trim wrap
Carbon fiber interior trim
Suspension:
Airlift performance series suspension
V2 Management
Brakes:
Stoptech stage 1 brake kit
Exhaust:
Full stainless custom straight pipe exhaust
Engine:
Carbino Intake stage 1-2
Unitronic stage 2 performance chip
Sprint booster
Clutch:
Audi stage 1 clutch upgrade