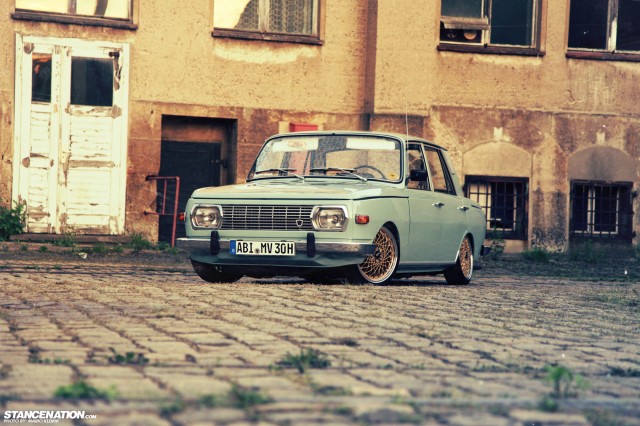 Let's do something a little different. Lets take a moment to remind ourselves that there are no rules in this car culture of ours. Your car doesn't have to reach a certain speed or sit at a certain height. It doesn't matter what manufacturer you like or which model you choose. The only requirements? A car and preferably a little bit of creativity.
Photos By: Mario Klemm exclusively for StanceNation.com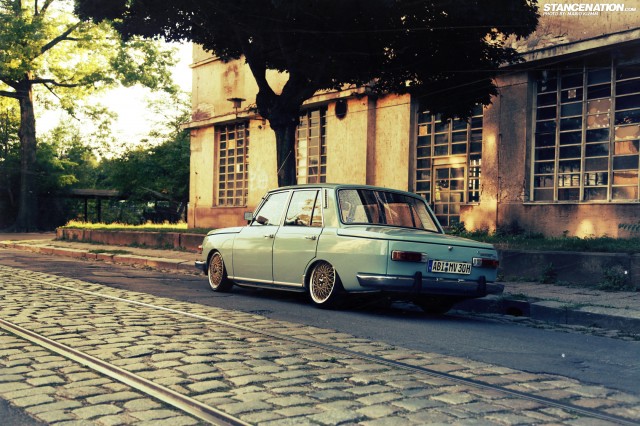 I am willing to bet that most of you have no idea what kind of car this is. However, if you can correctly name this car, there is a very good chance that you are from Germany, or you just really know your cars. What you guys are looking at is a 1977 Wartburg 353 W and although Wartburgs can be found in a few other countries, it started it's life in East Germany where it gained quite a bit of popularity at the time.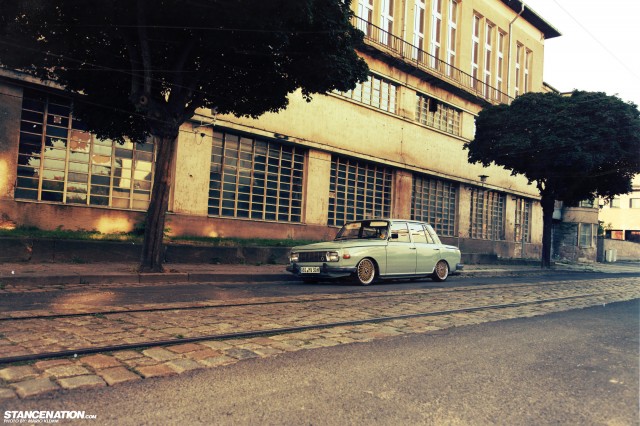 Martin (owner) wanted to take the original look of his Wartburg and add a bit modern style to it. In other words, it needed to be lower and have better wheels. Bringing this car closer to the ground was going to be a challenge. The original suspension design was obviously not created to get low and there isn't much aftermarket support for this platform, if any. With that said, Martin needed to get creative. The front suspension was reassembled using springs from a Mercedes W210 (E-Class) and dampers from a Citroen Ax. The rear suspension was assembled with springs from a Mercedes W203 (C-Class) with dampers from a Renault Clio A.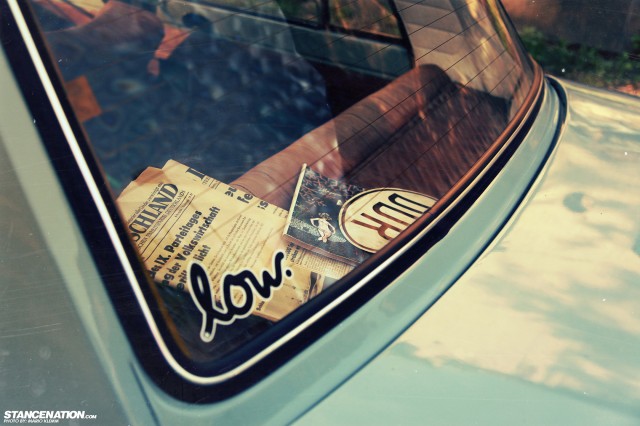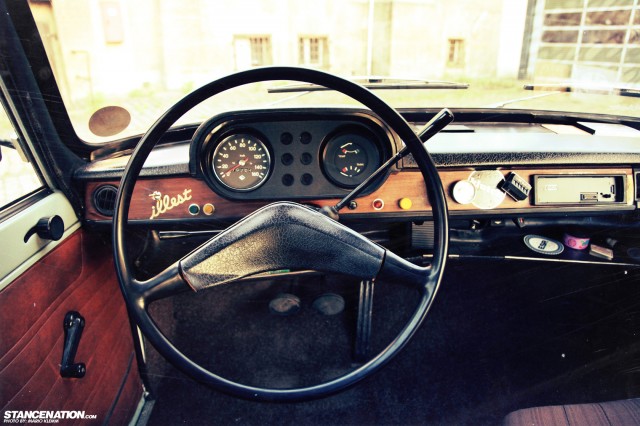 Even if the car doesn't look familiar, the wheels might. While searching around the internet for nice BBS wheels, Martin found a set of stock wheels from a Chrysler LeBaron that measure 16×6. Initially, they were meant to be used as a temporary set until the desired wheel set was found. After seeing them in person, Martin realized he liked them and even decided to custom paint them. In order to get a modern set of wheels to fit on a car built in 1977, Martin had to create completely custom hubs for the front wheels. Luckily for the back wheels he was able to run hub adapter that changed the lugs to the appropriate pattern. There is still a very classic feel with the stock interior and Mercedes Horizon Blue paint. The colors mix flawlessly and in my opinion the gold mesh style wheel was a great choice.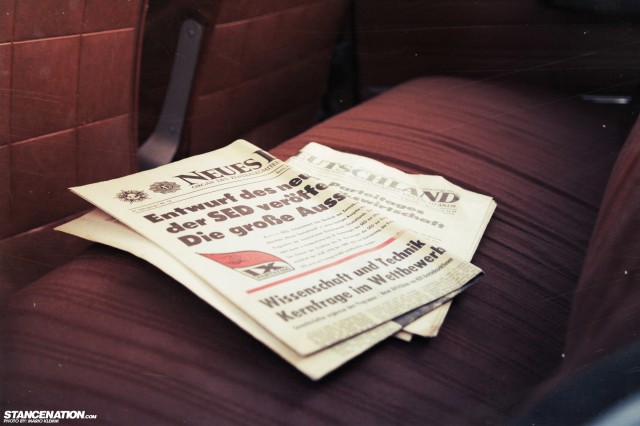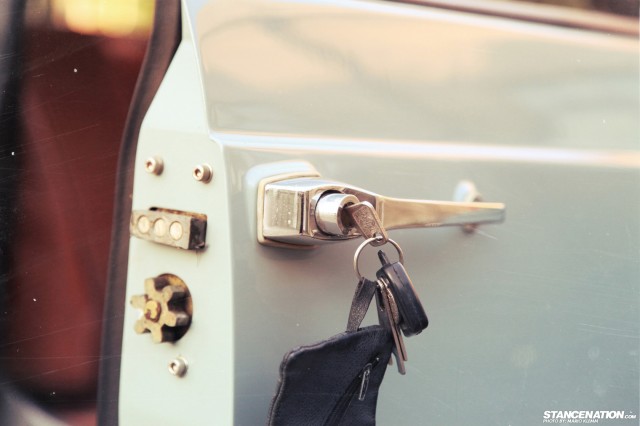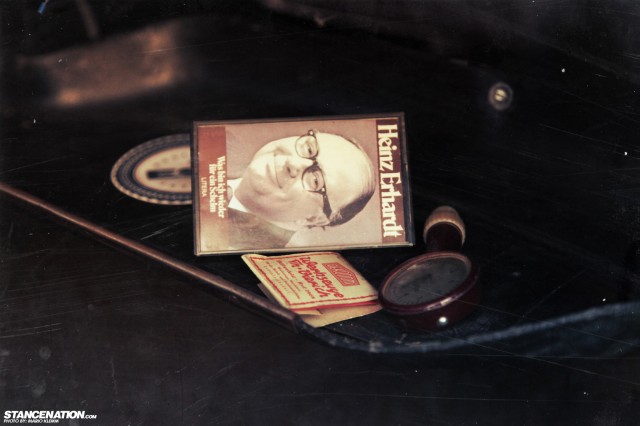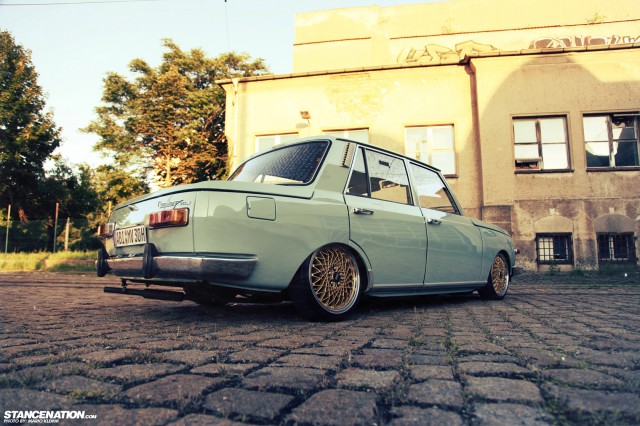 Although a Wartburg wouldn't be the first choice for most enthusiast, there is no denying the car is quite charming. Even with its stock 50 HP, 3 cylinder motor, it manages to turn many heads. With that said, if you are looking for a new and "original" project, take a few minutes to look back in time. Try to find something a bit out of the norm. It might not be the easiest or most modern build, but if you follow in Martin's footsteps, you could end up with a treasure that shines unlike any other. Isn't that what were all looking for anyway?