I've always had a bit of an obsession with faux racecars. Builds that look like track beasts, but with exaggerated styling that likely has no business on a track. It's a huge part of the allure of grass roots drifting, where style trumps performance in many ways. There's something about this notion that has always intrigued me. Building something that's so close to being a 1:1 scale model feels like one of the ultimate "stick it to the man" types of things that you can do in the automotive scene. It's tough to ride this line, you can easily make a useless car that's overdone and has neither real performance nor the style to make it stand out in the right way. It takes just the right blend to capture that look without crossing the line.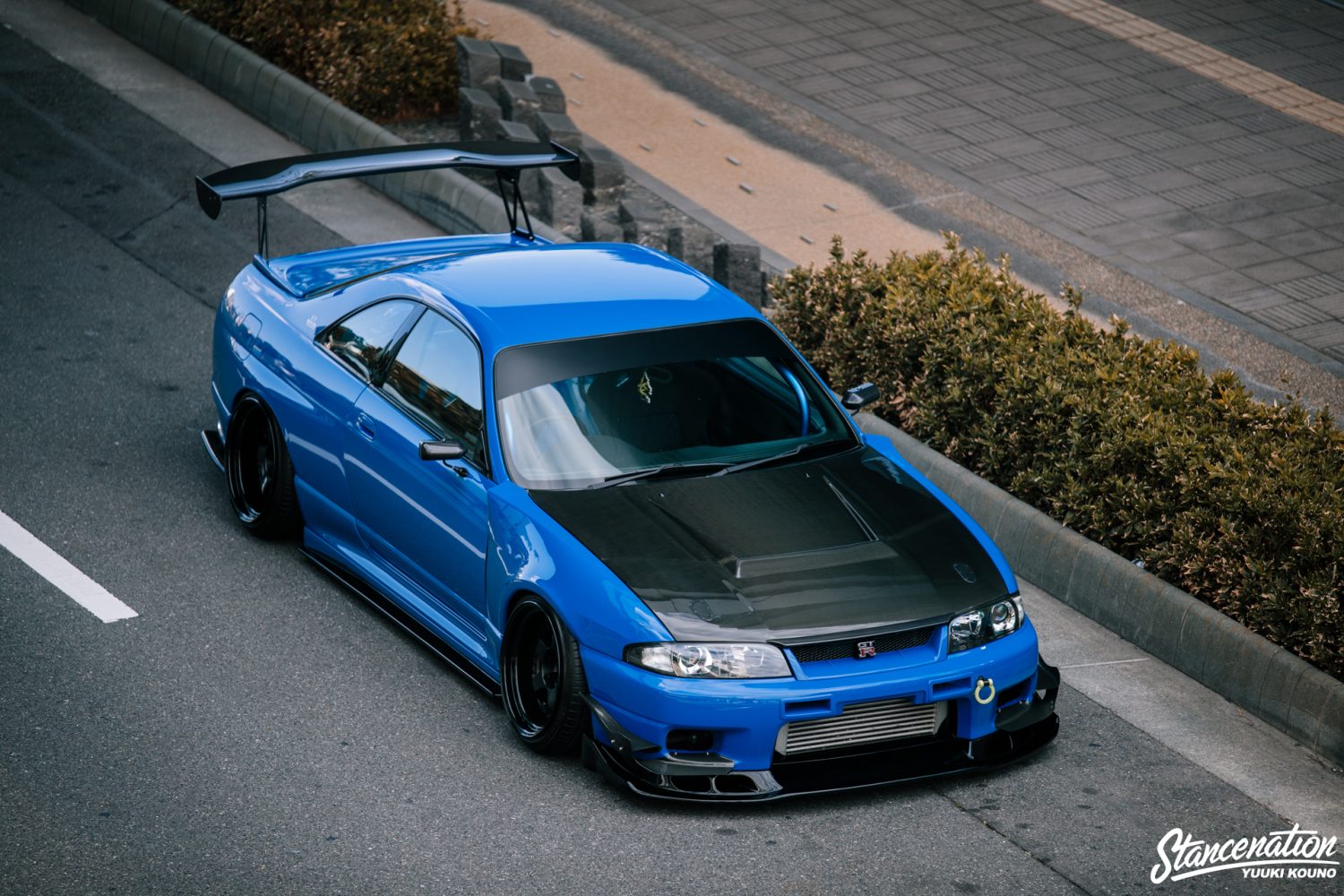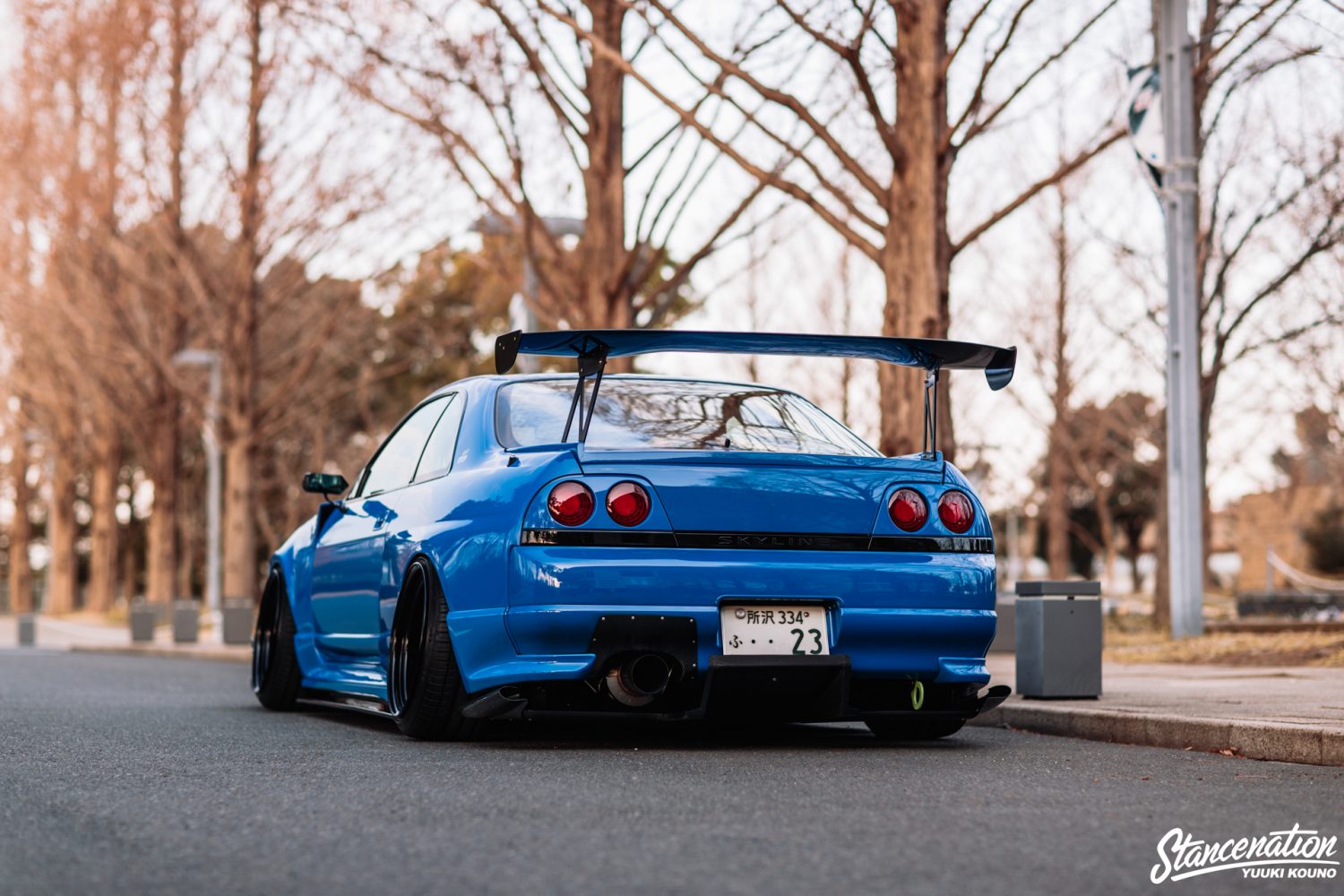 No surprise to most in Japan, this is in fact a real deal R33 GT-R. Which, like many of us, is something that the owner, Shinichiro Shirisaka, has dreamed about having since childhood. As aggressive as that bright blue and dark wheel combo is, the car itself is actually not all that exaggerated when you look at the details. The factory GT-R front bumper has been enhanced with an Auto Select Devil spoiler and canard combo, hand laid carbon fiber pieces with real race proven downforce. Front fenders are by Real Factory M, which not only help to fit those massive wheels, but also give the exotic look of the later R34 z-tune front fenders. It's also sporting a Wurz carbon hood, a set of Hasemi side skirts, and a Top Secret carbon rear diffuser to round out the functional, yet stylish, bodywork. The entire thing is topped off with a not-so-subtle Voltex carbon wing.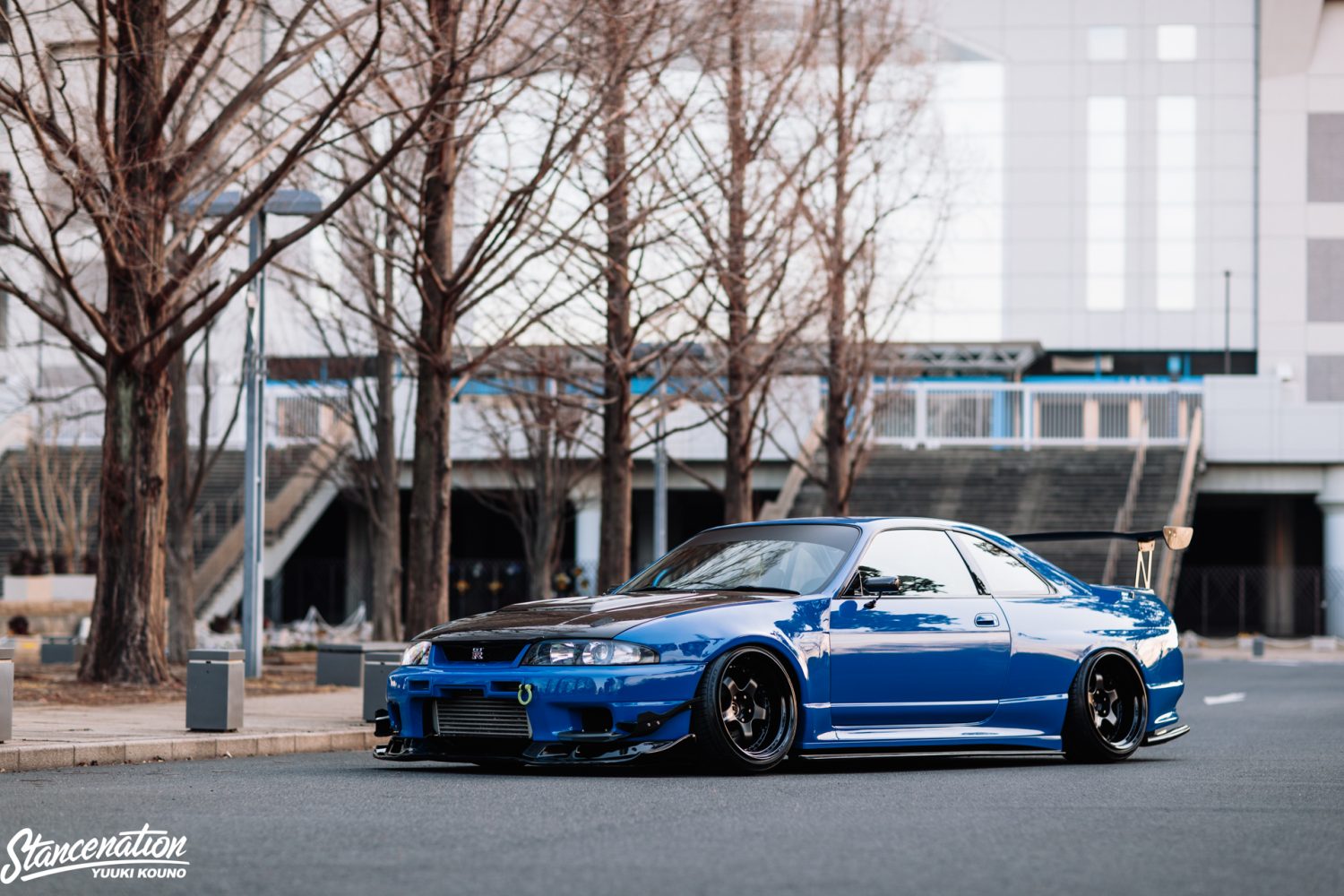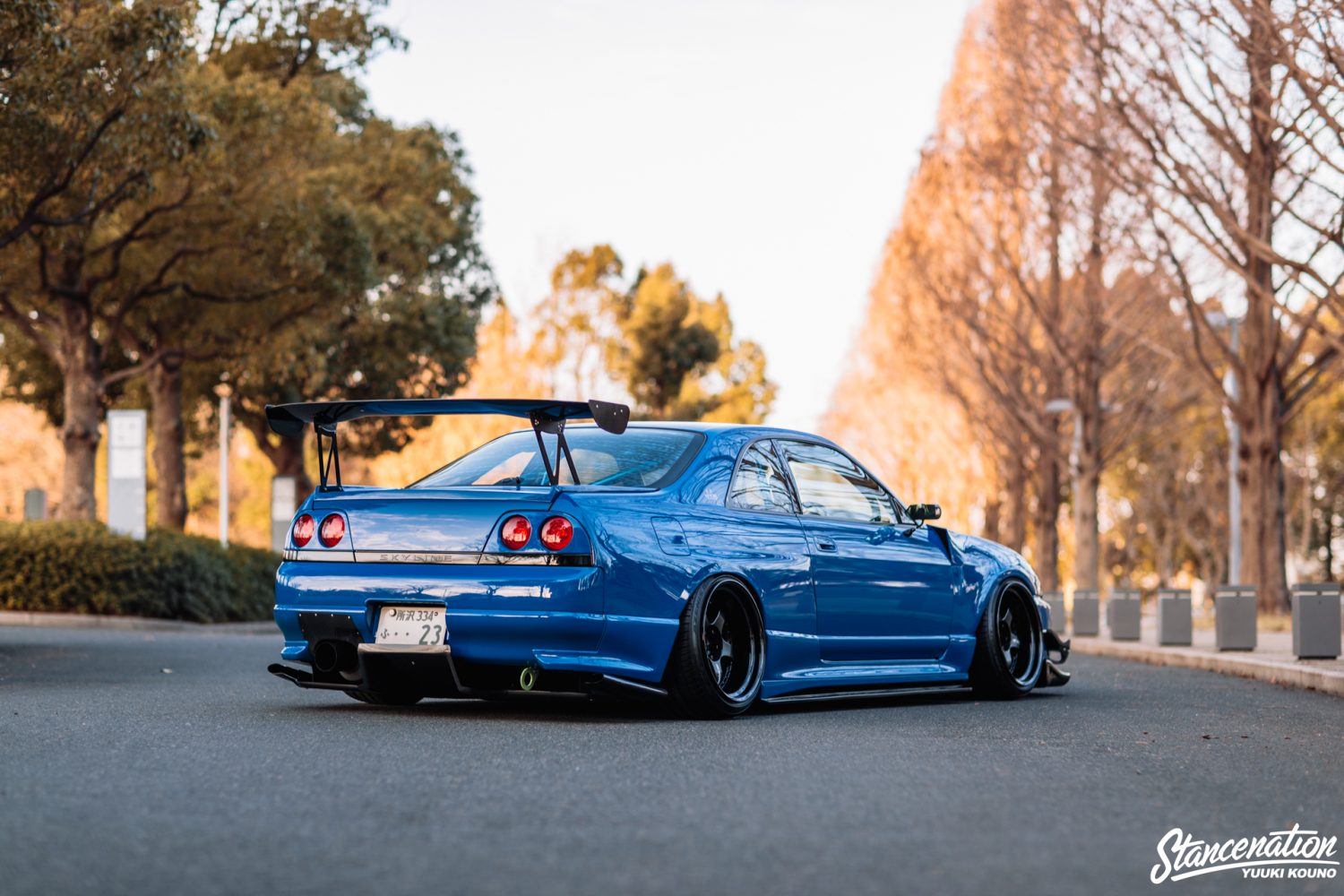 There are a couple little things that stand out on this car to really help pull it together. All of those carbon body pieces, even down to the Craft Square mirrors, combined with the massively wide black wheels and aggressive stretch, just flow so well. Pops of bright green, like the brake calipers and tow hooks, offset the blue color in bold fashion. Somehow though, it all works. A perfect marriage of color.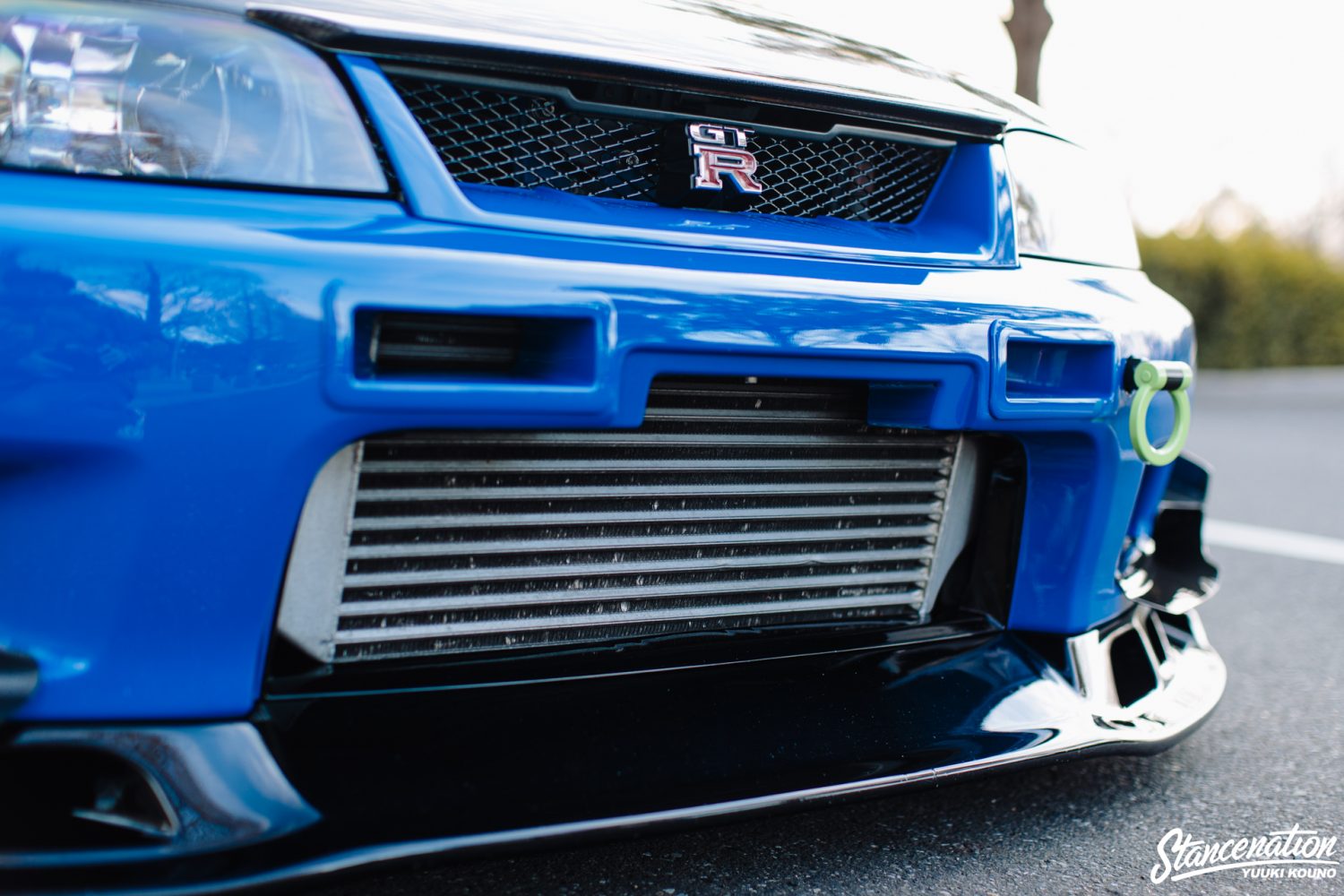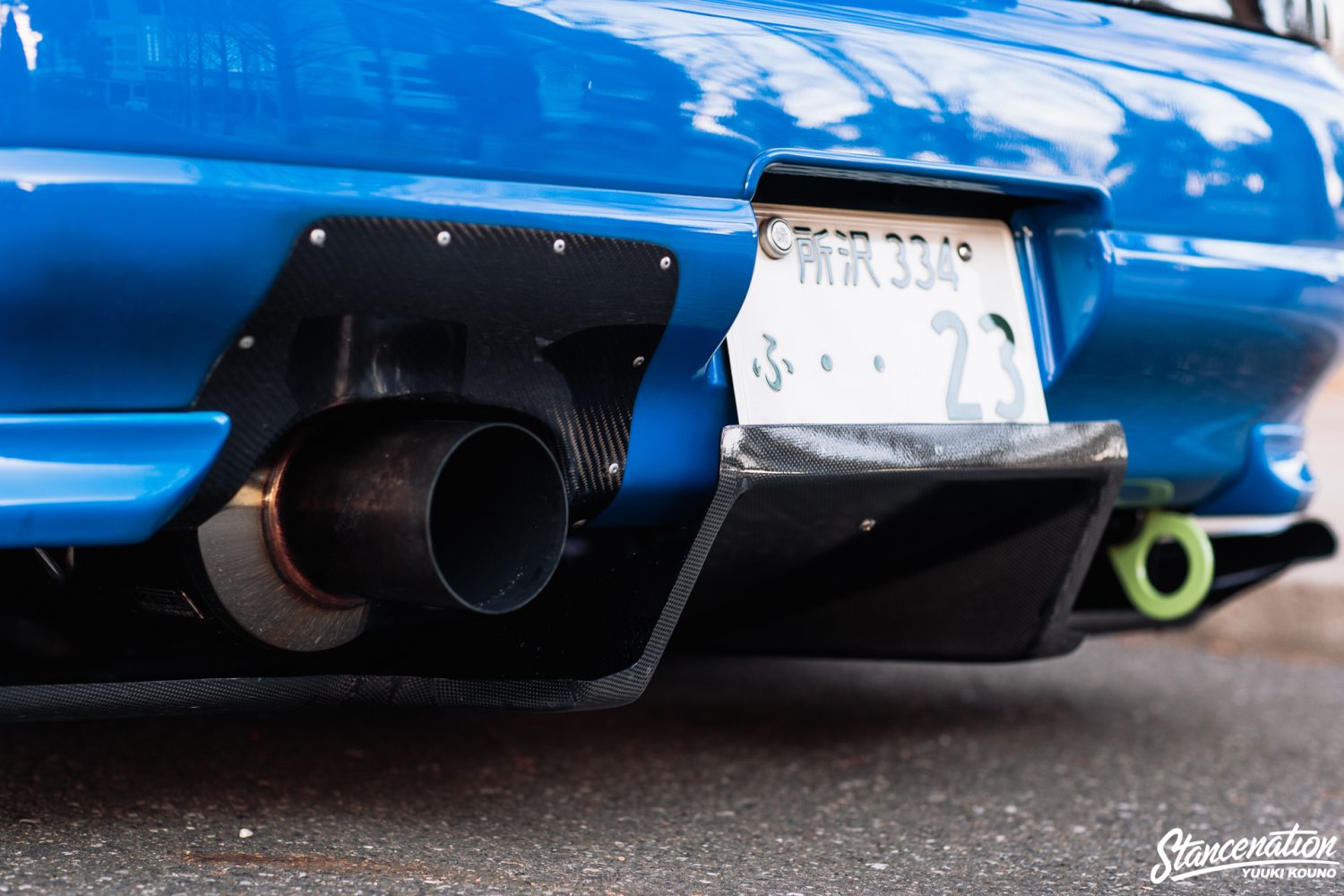 At first glance, I thought this car was most certainly on air suspension. Yet, in traditional Japanese style, this car is static. Riding on a set of 14k/14k custom circuit spec Buddy Club coilovers, the stance is all business. A host of Cusco and ARC products help with HICAS delete and alignment, so this GT-R can likely drive nearly as well as it looks. I'm always appreciative of work being done in this area, even when this car is very likely to never be pushed as hard as it could be with this hardware. If Shinichiro does choose to push it, stopping is definitely not an issue here. Endless 6 piston calipers, rotors, and pads up front with Skyline V36 Brembo's in the back make for an impressive brake package, an important and often overlooked detail. Rolling stock is also very impressive. 18×11 anything is usually great. But, a car like this needs something that makes a statement; the all black 3-piece Work Meister S1's do the talking here. Satin faces and gloss lips help break up the monotone making both a stylish and aggressive look.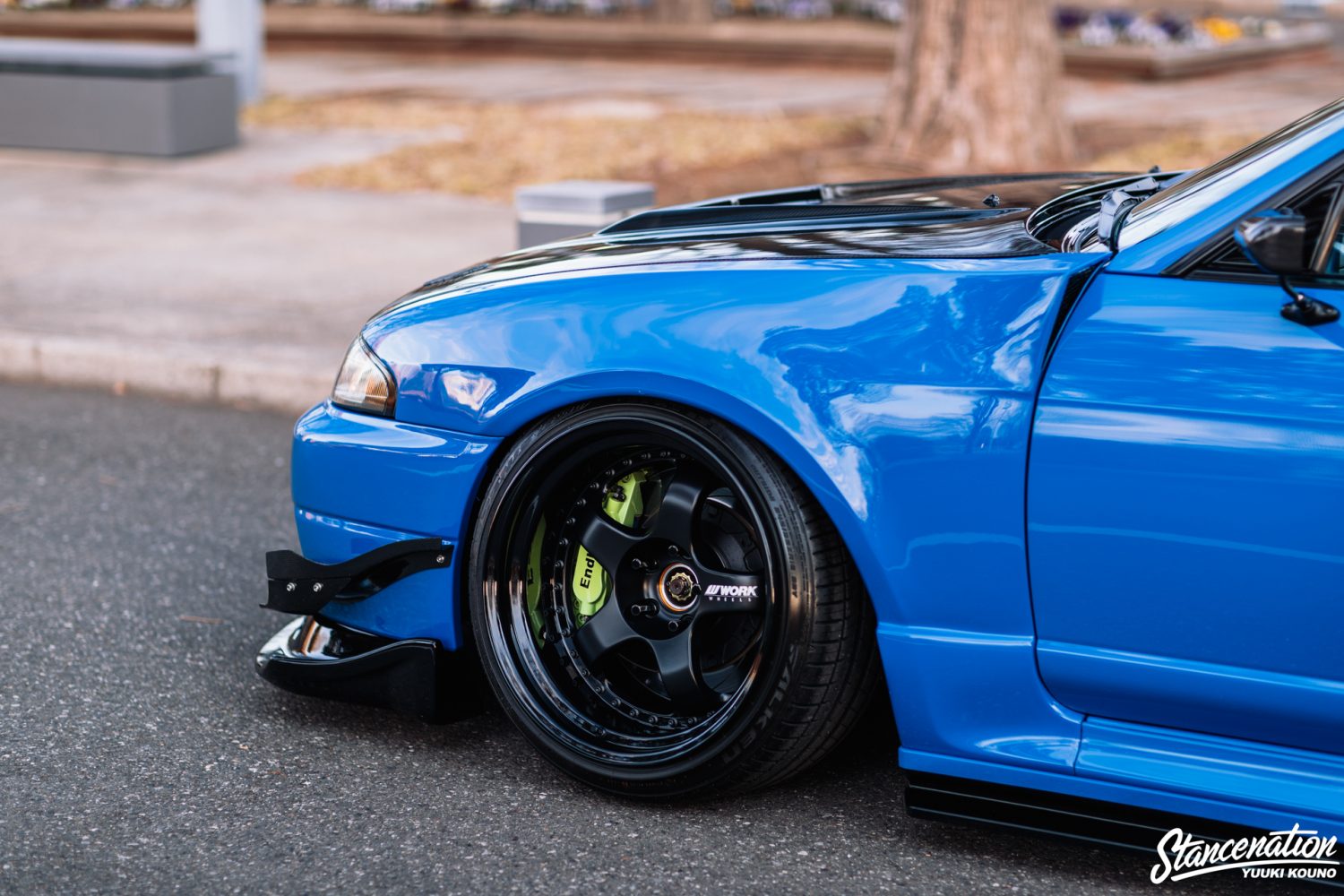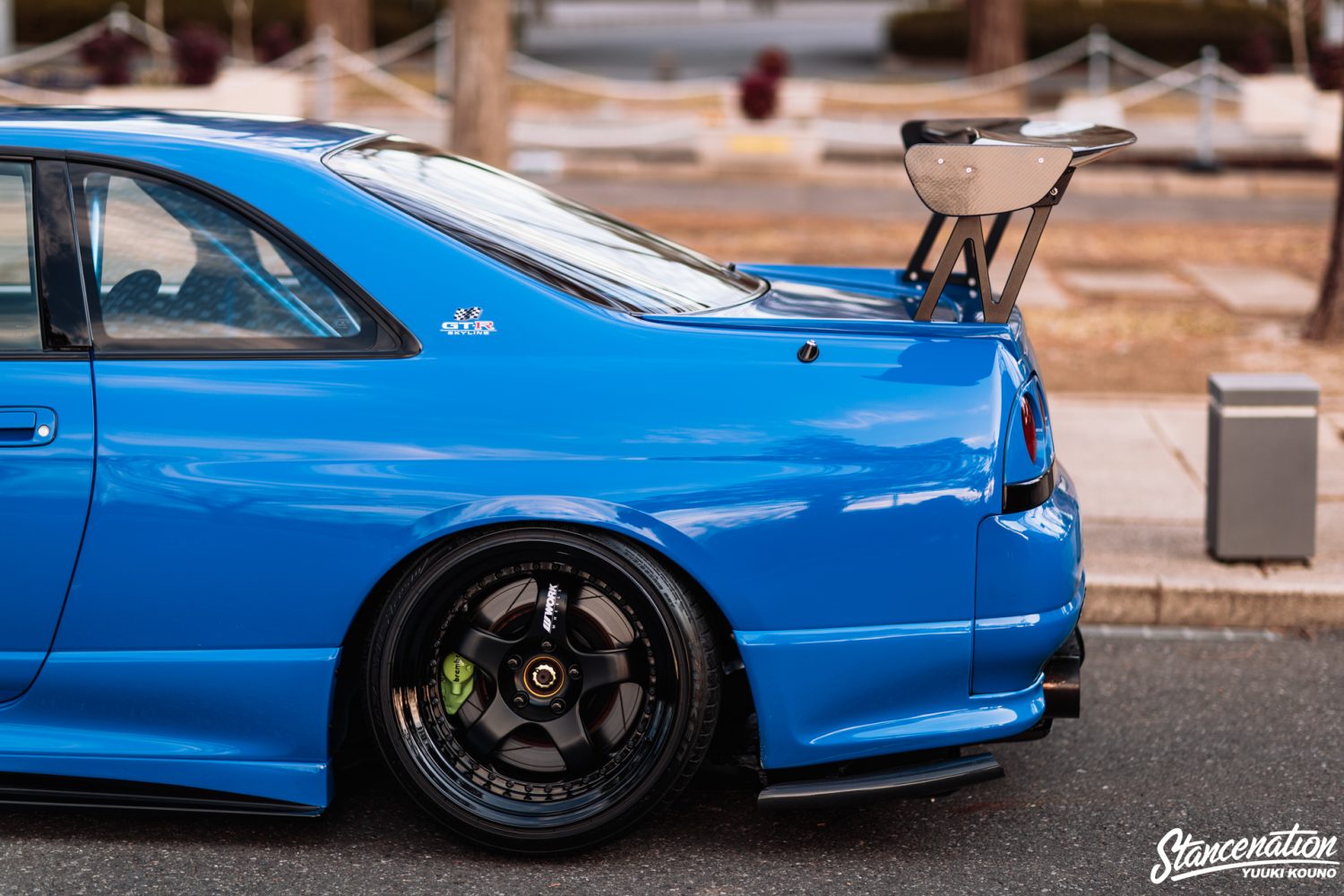 The inside of this Skyline is much like the outside, it looks all business, but with aton of stylish flair. Those color matched, diamond stitched, Status Ring GT-X seats jump right out at you. While the subtle details like the matching suede e-brake and shift boot look so at home that you would think this car came with them from the factory. Keeping with the business-like focus inside, you'll find a deleted rear seat and a cusco 7 point cage.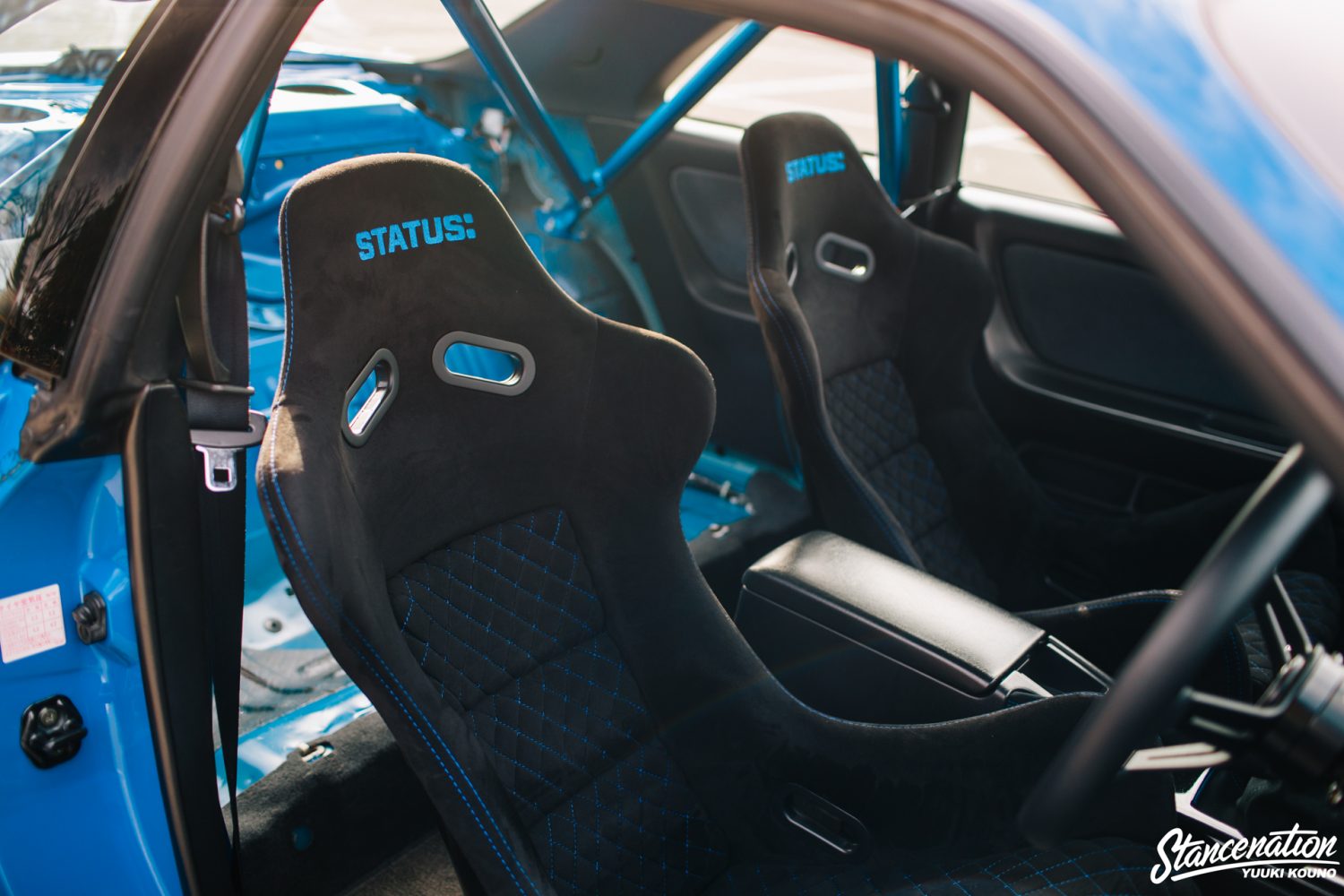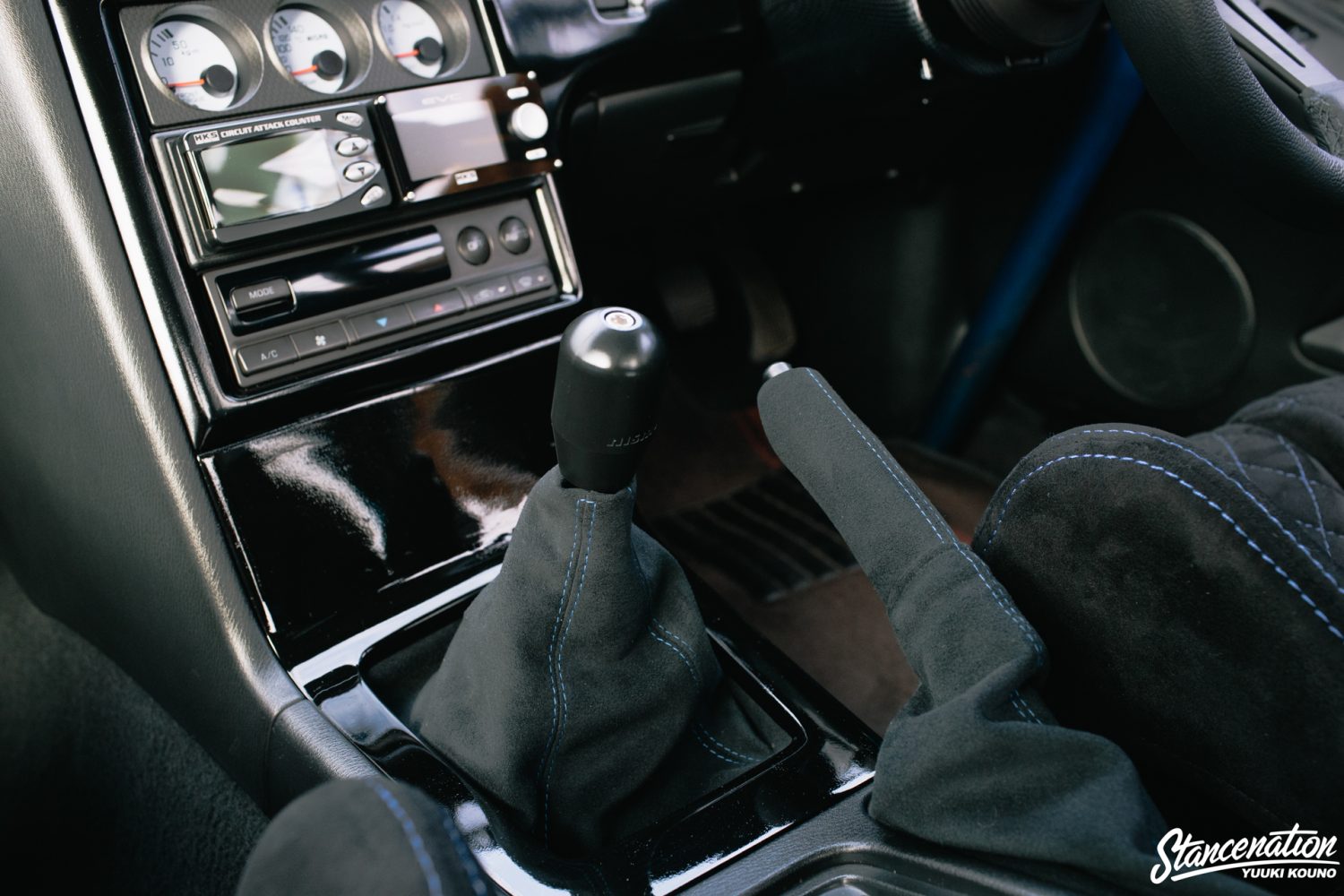 Even though I threw out the "faux racecar" thing at the beginning of this, don't think that Shinichiro left out the performance mods. The RB26 is already beast of an engine and this isn't the type of build that leaves something like that untouched. For starters, the entire thing was rebuilt to a 2.7L, with a set of HKS 264 cams to take advantage of the slightly larger displacement. Turbos have also been upgraded, to a set of HKS GT2530's. HKS is also on board for the boost control and fuel delivery. While an ATS carbon twin disc clutch helps put all 550hp to the ground.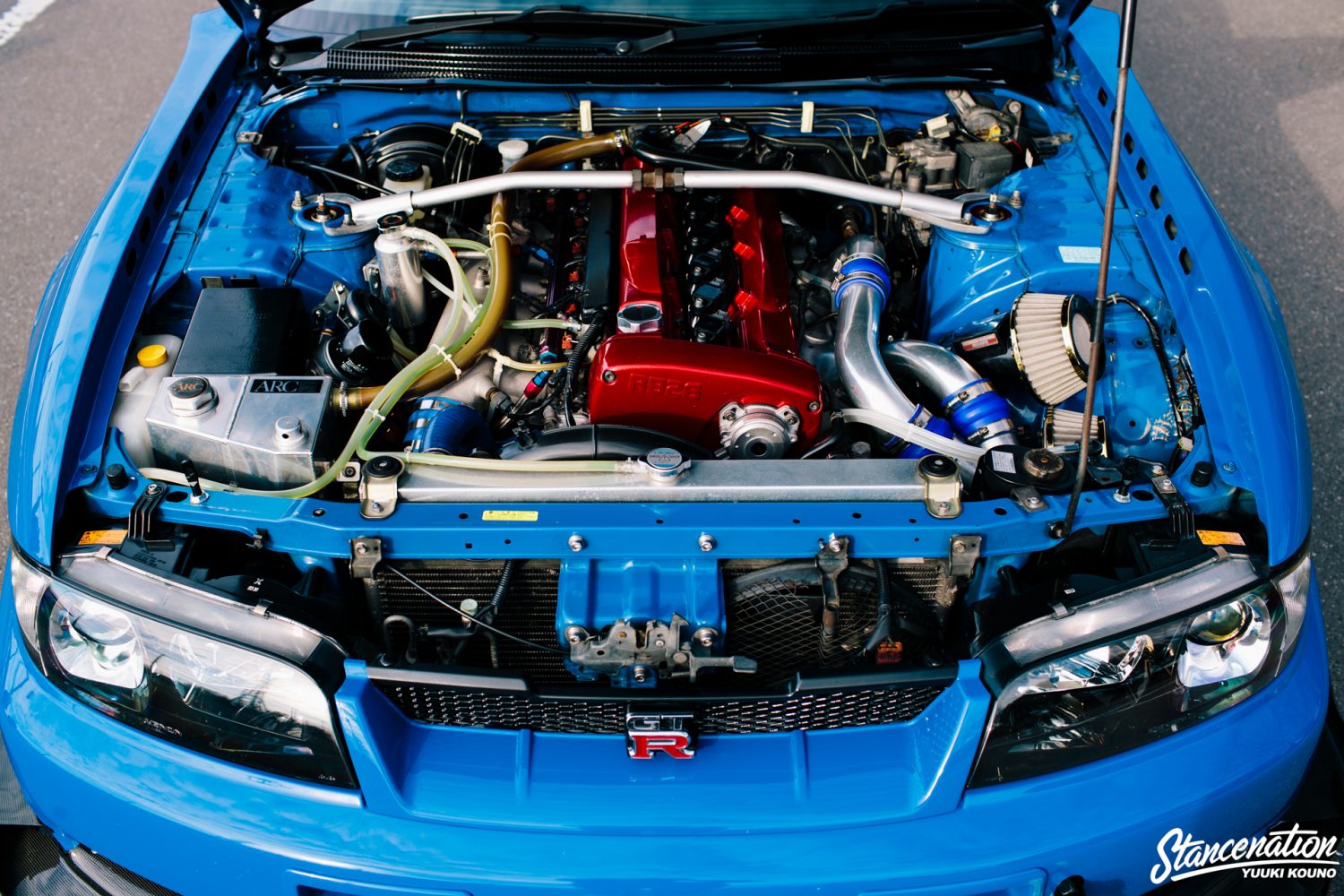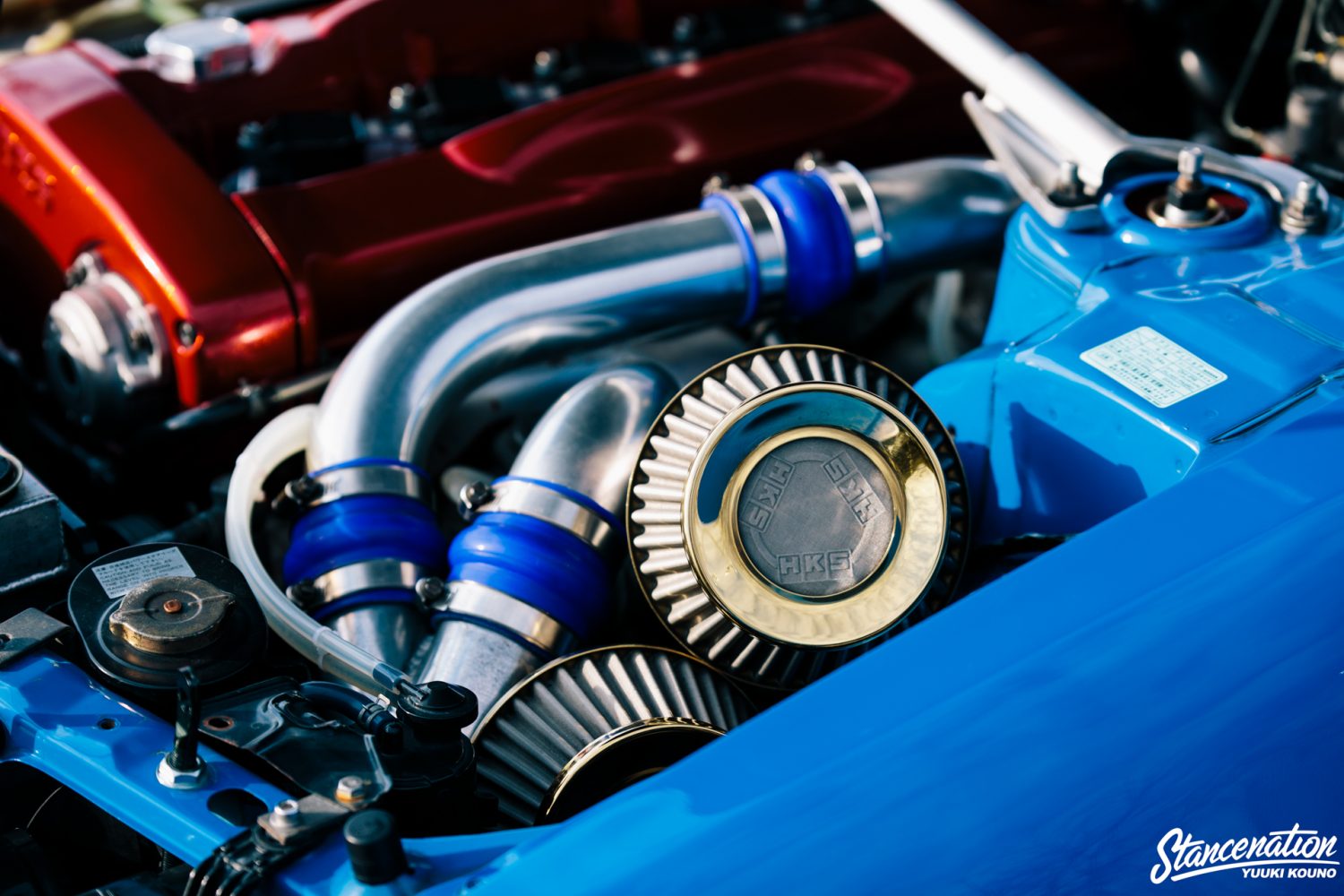 It's a struggle for me to even think of calling such an impressive machine anything but real. Because, let's be honest here, this car is probably much quicker and much more capable around a racetrack than a large percentage of things that you see at your local car meet. When I call this Skyline a faux racecar I don't mean it in a literal sense at all; it's very real and very much could be a contender at any given track day. What I'm getting at though; is that this builds absolute disregard for the rules makes it work perfectly. For me, blending the classic race car styling that we all had on our walls as kids (and sometimes still do as adults) with current trends and style is a perfect way to show that you're willing to do whatever it takes to build the car of your dreams. To take all the different pieces of the automotive culture pool and put them together into something that you can enjoy in your own way is a special thing, this GT-R is an exceptional example of that process.