Let's just get this out of the way early on. I don't traditionally like Evos all that much. It's not that I don't think they're good cars, or that they have some sort of awful thing about them that would stop me from ever having one. I just think they tend to look bland in stock form. The early cars have their undeniable rally charm, the 7's-9's have the allure of being the first Evo that we could get in the states. But, for some reason, the 10 has always just been completely out of my thoughts. I don't think I even realized this until Elvis graciously handed me my first Stancenation writing assignment. A look into Timothy Canlas's 2008 Evo X, which you'll be lucky enough to see in this article. As I scrolled through Daniel Karjadis beautiful photos, I started to notice why Timothy has a serious passion for these cars. It's aggressive without being overdone. Flashy, yet, tasteful. Obviously a labor of love and something anyone should be able to appreciate given the chance to look it over.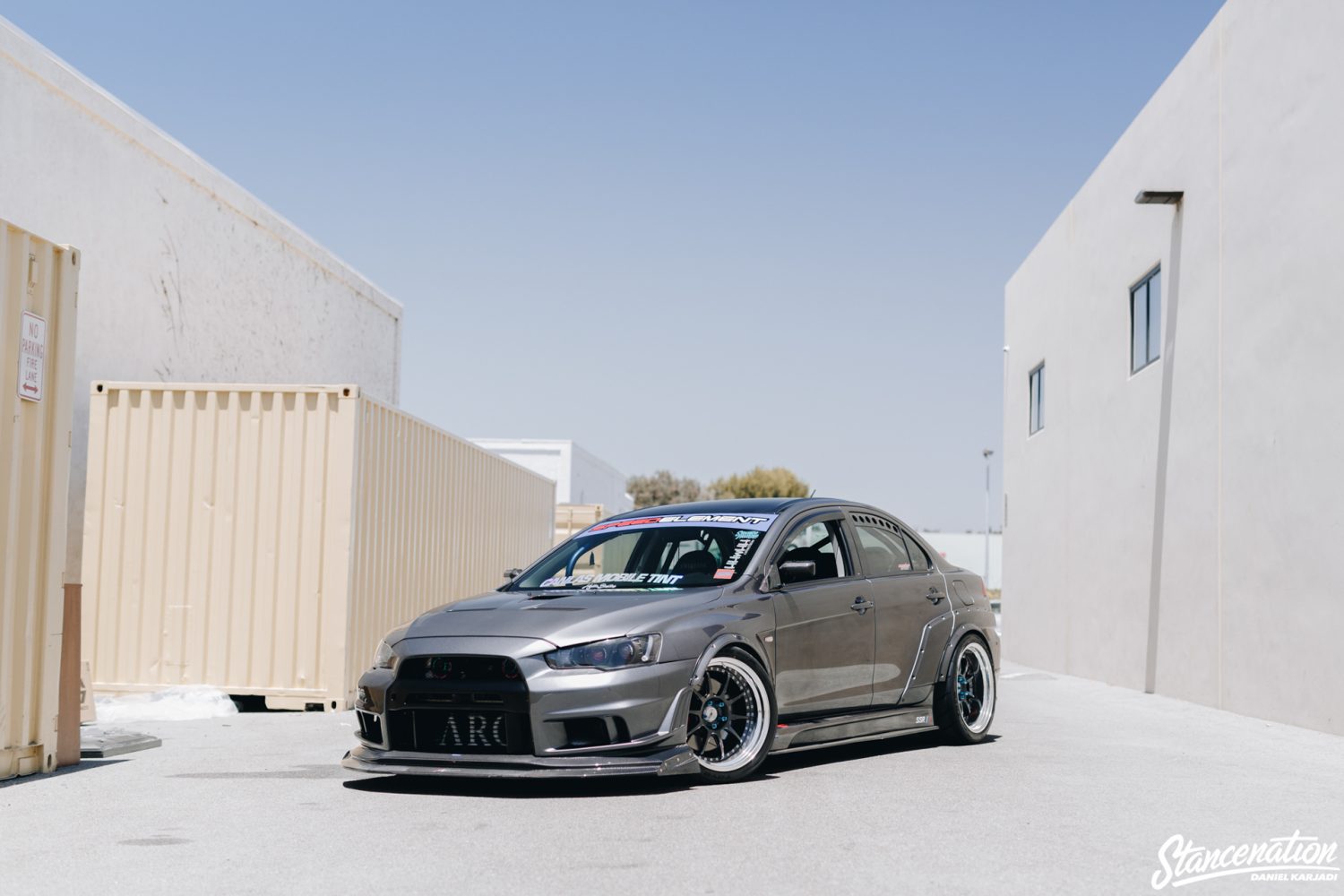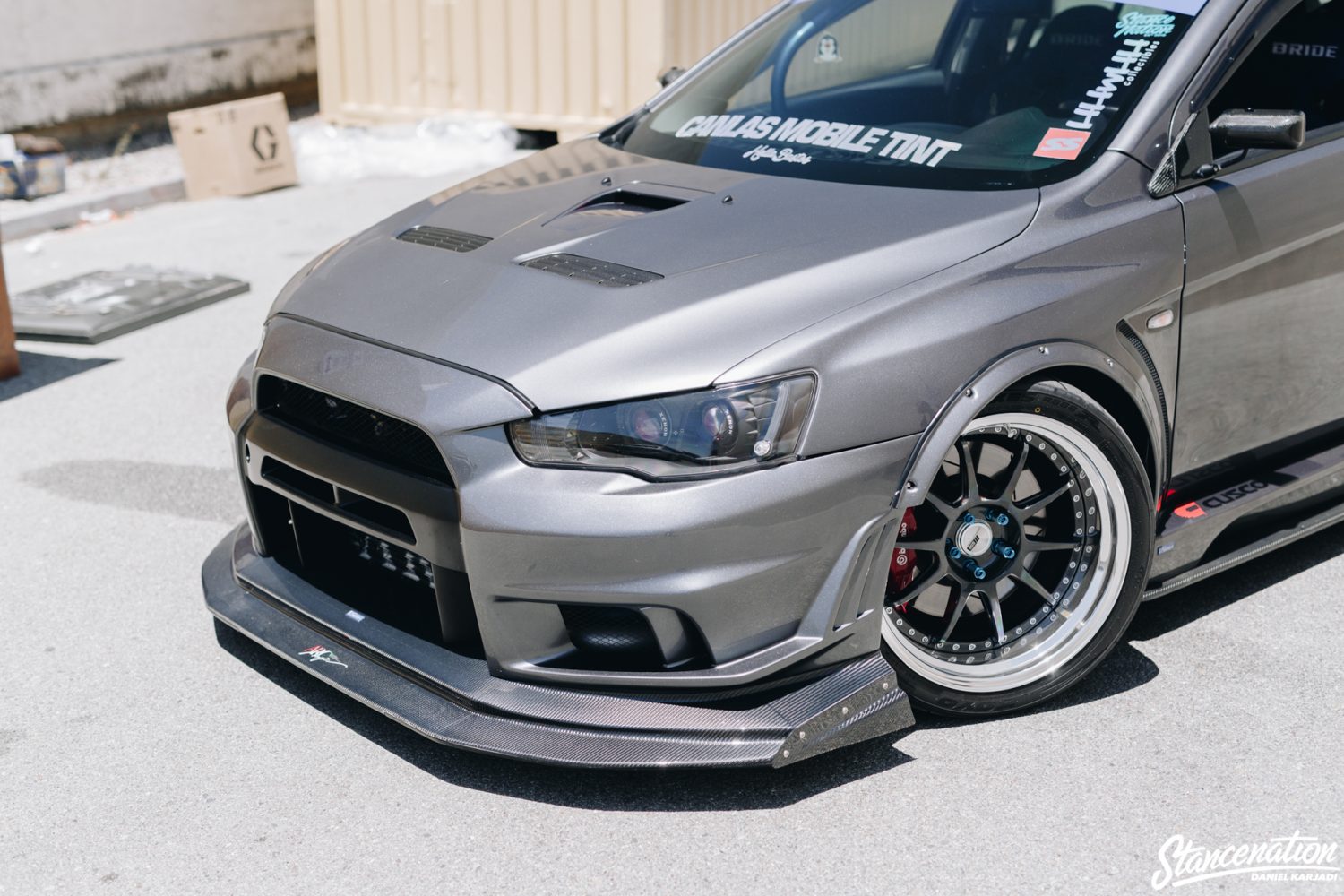 We have to start with the exterior on this one. Growing up around a culture filled with Evos from a young age, Timothy knew his car had to stand out. What better way than a host of hand selected pieces from some of the most sought after JDM suppliers. Up front is a Varis version 2 bumper, a matching Varis special dry carbon diffuser, along with a pair of Wheelers Motorsport canards to break it up. From the side, it's more Varis, with their carbon under board 09 side skirts prominently displayed below the timeless Jun GT mirrors. Looking to switch it up a bit, he went with a set of Msport front fenders and a Chargespeed wide body rear. He then topped it all off with some custom flares to give the car the extra width needed for those big SSRs. Out back, it's a carbon trunk, Varis tail lights, and a Seibon carbon diffuser to keep that aggressive look going all the way through.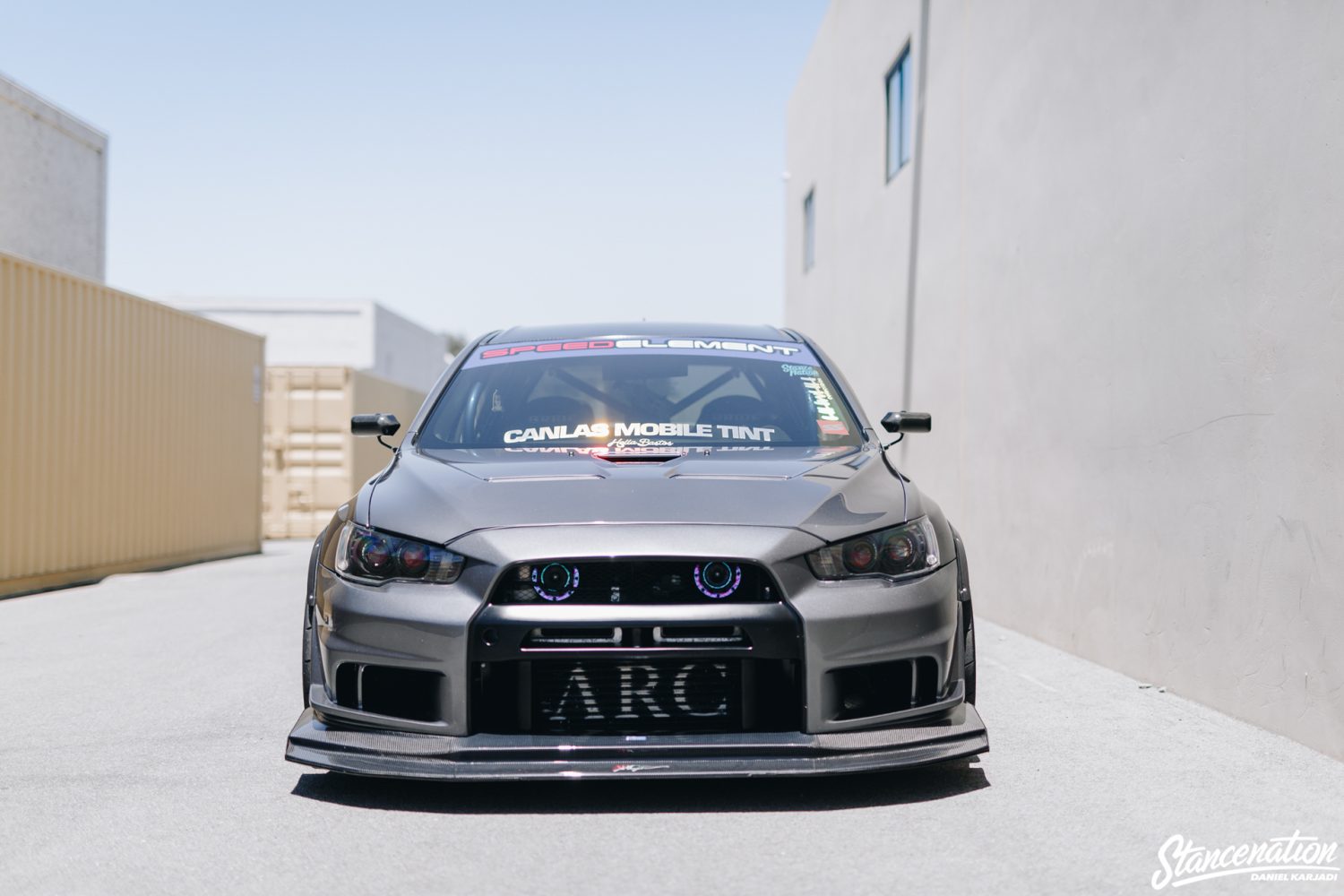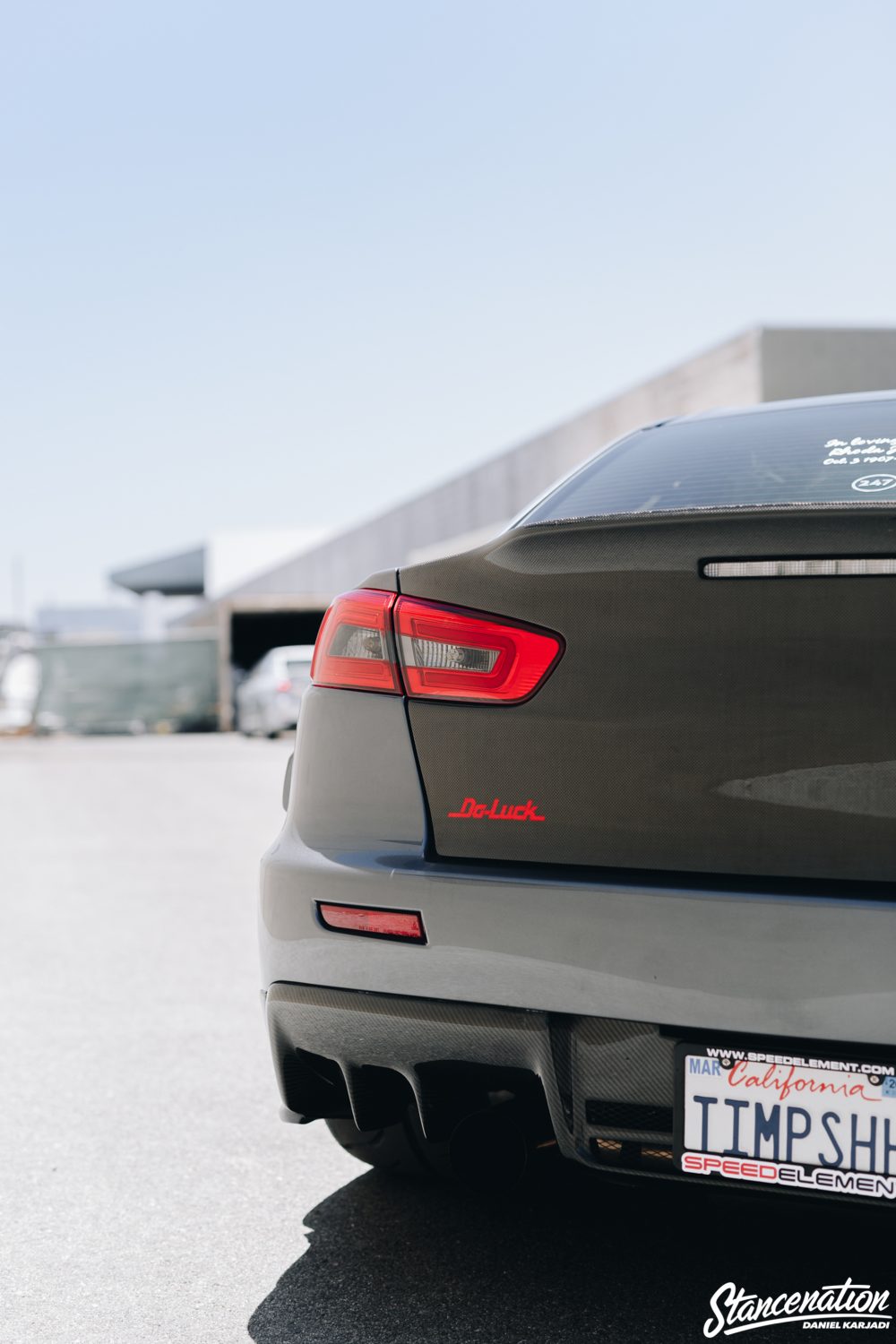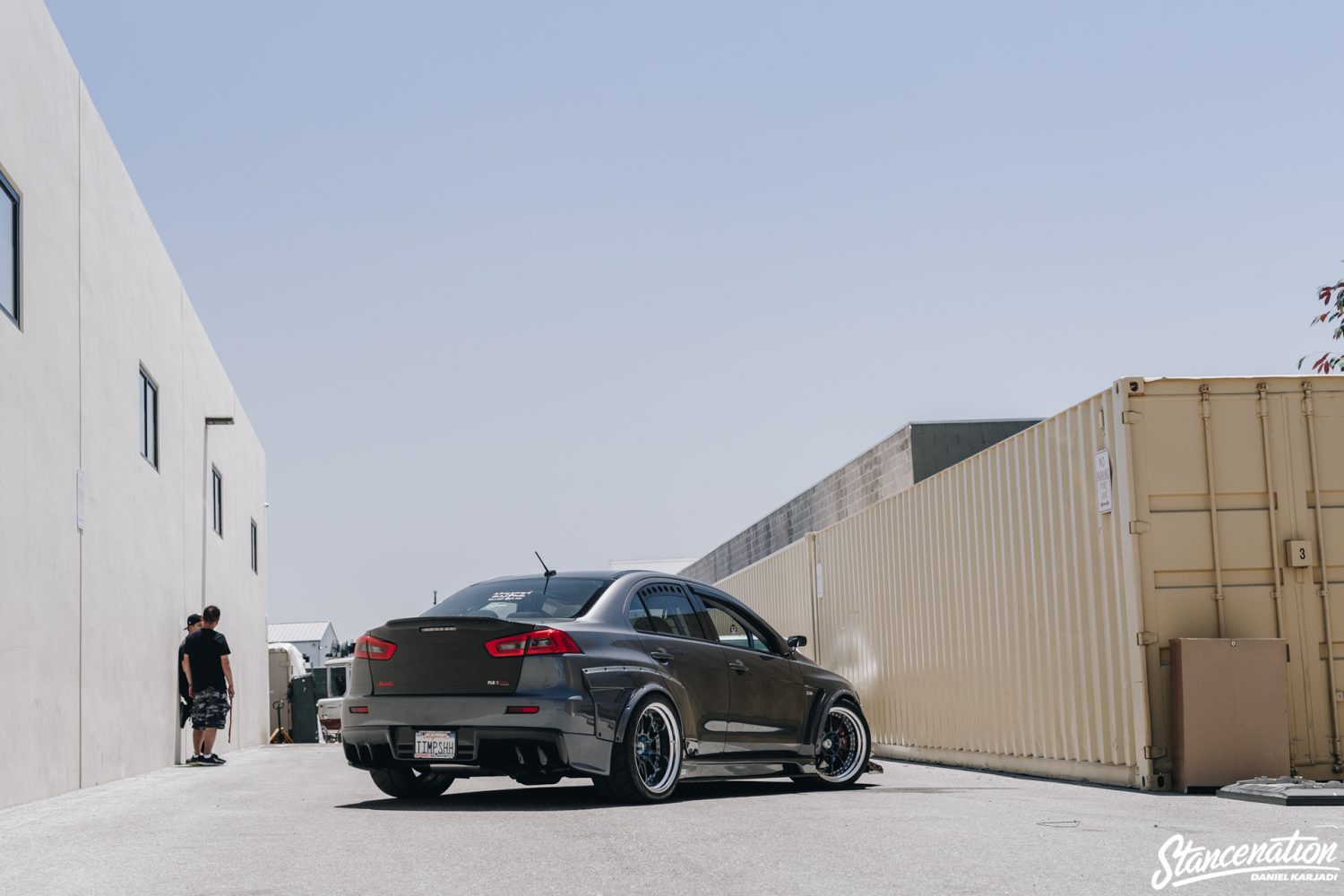 Speaking of aggressive, what better wheel/tire combo to set this car off than a massive square set of 19×11 SSR SP3 wrapped around in meaty Toyo R888's? To keep the tastefully flashy theme going, these wheels are finished in a simple, yet stunning spectrum silver with polished lips.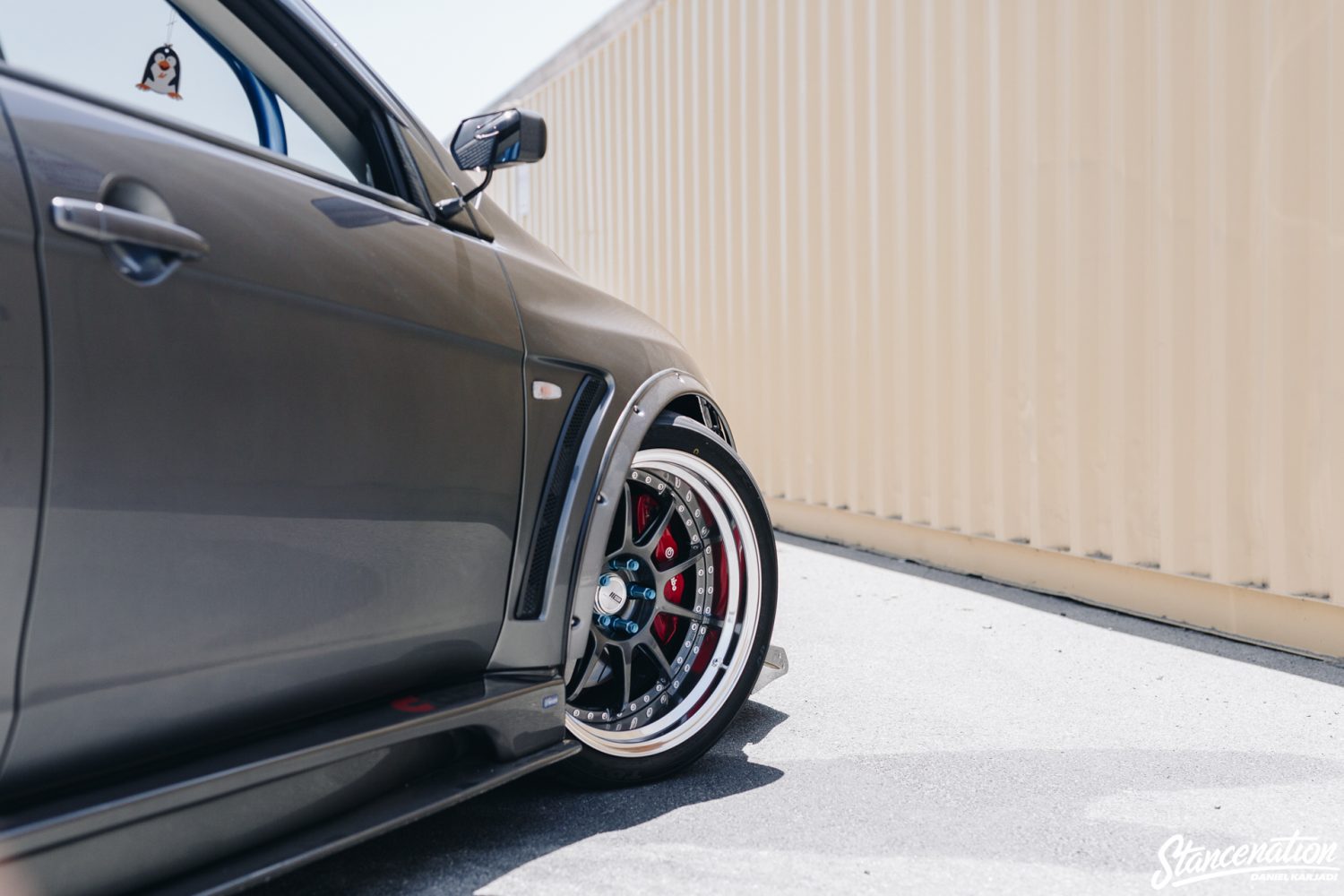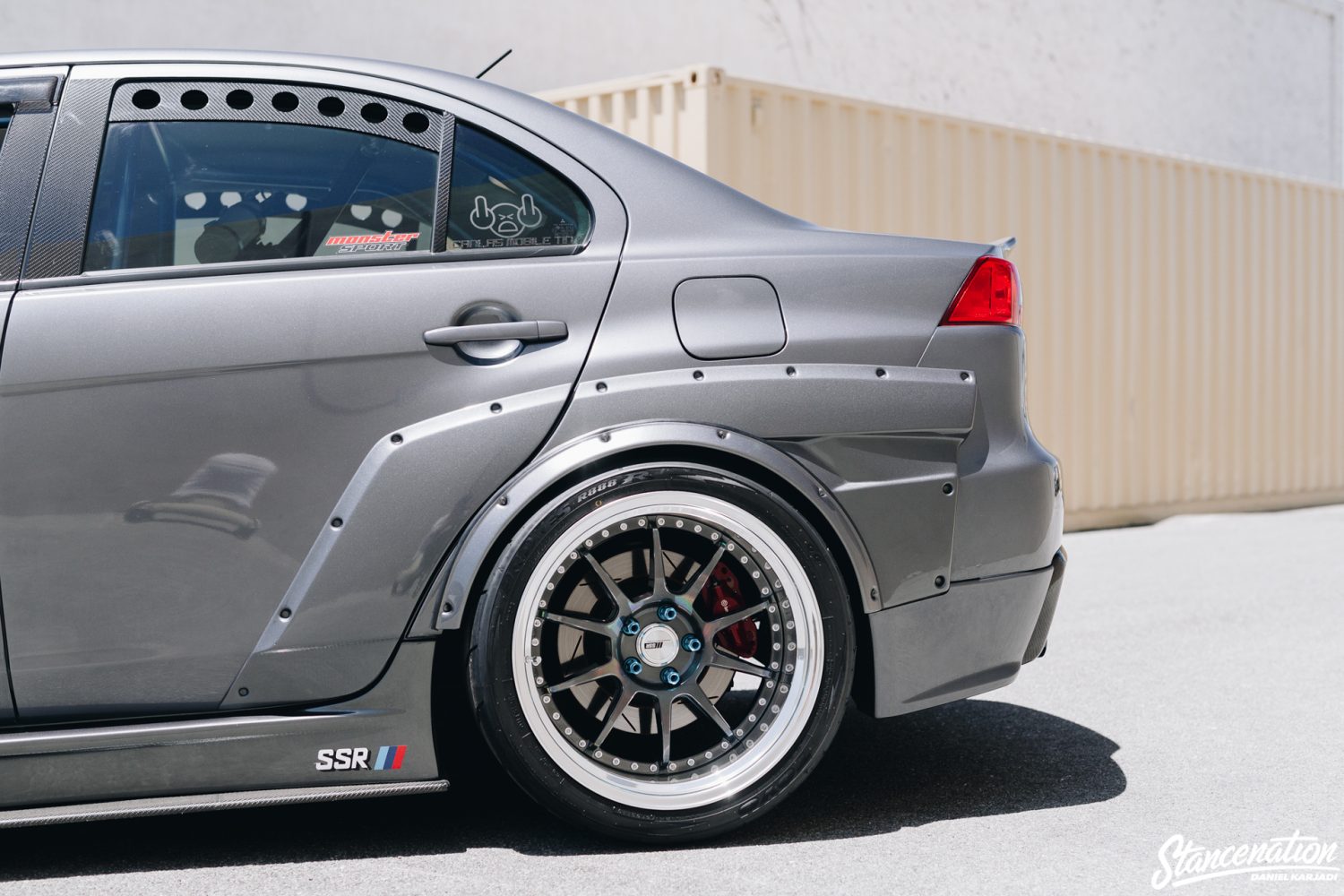 For the interior, we drop right back into the flashy. You absolutely cannot miss those bright blue Bride Stradia II's, which set the tone for a bunch more rare JDM Goodness. The blue Cusco 6 point cage looks right at home in this monster evo, with its carbon add on bars matching the various cabin bits that are sprinkled throughout the rest of the build. Other key pieces include a Varis shift knob and a special edition Fatlace Vertex steering wheel.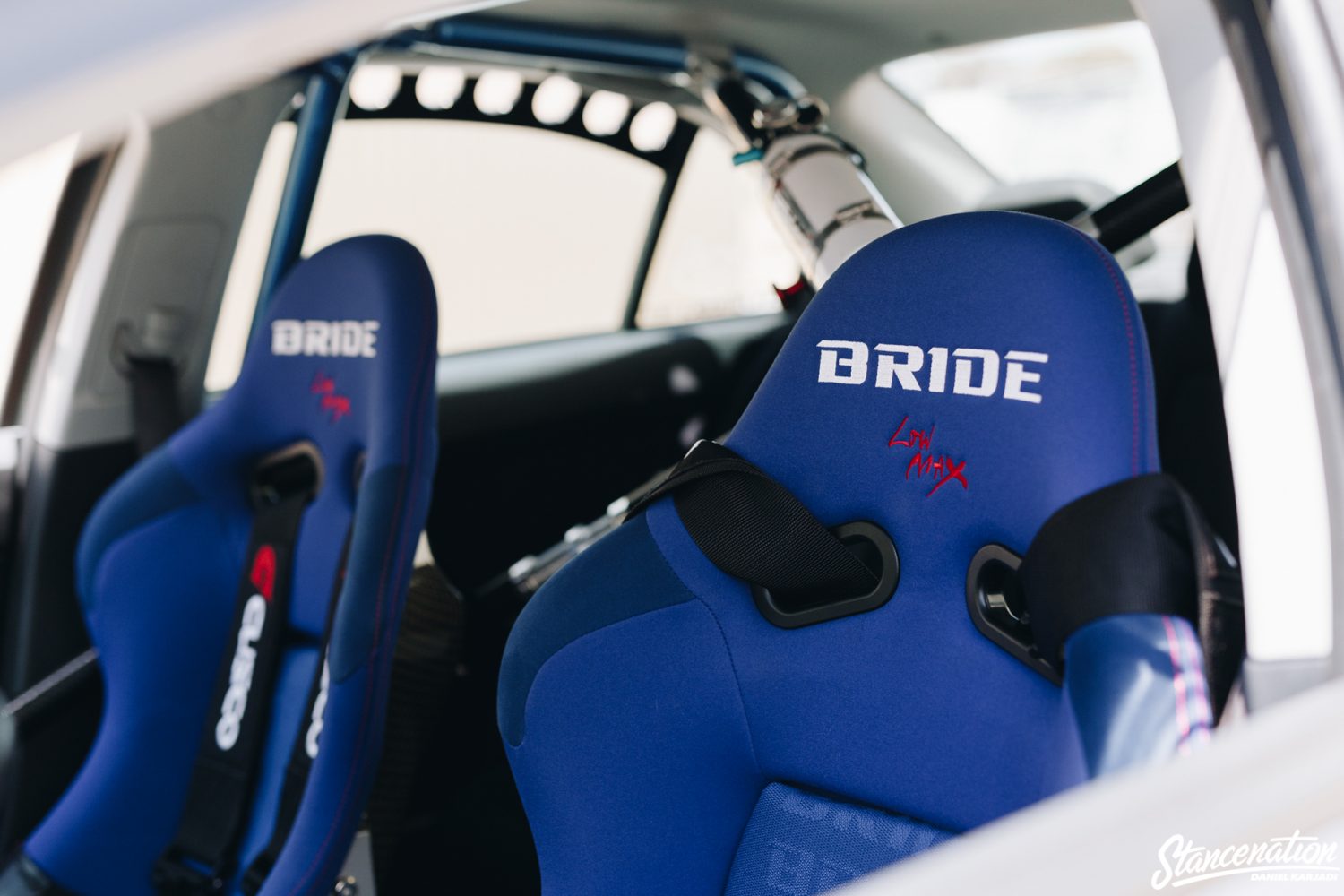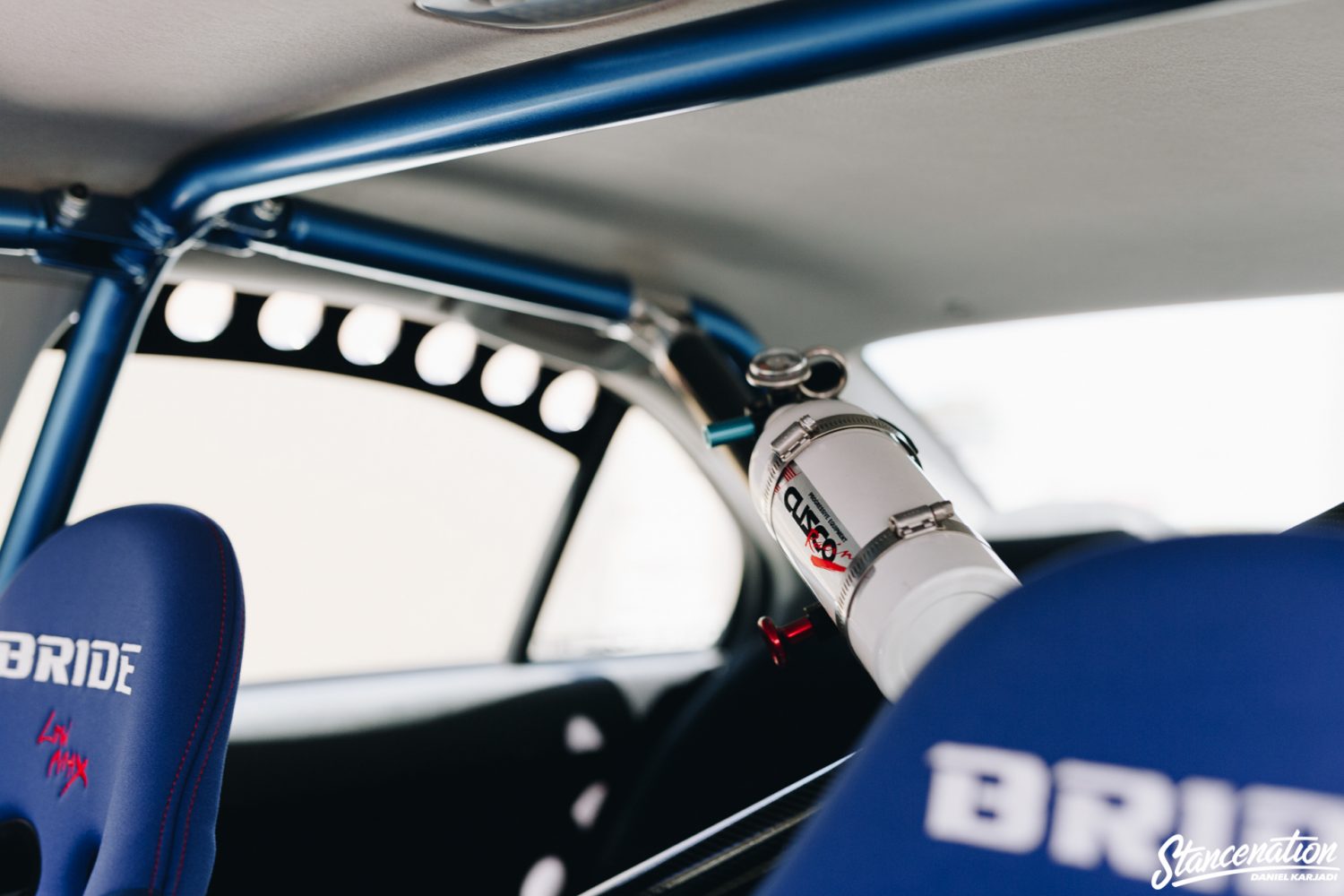 Timothy has done a spectacular job ticking all of the boxes with his Mitsubishi. His build proves that you can mix time attack track focused styling with the aggressive street style fitment that we all love around here. It's a great example of taking the chassis that you're passionate about and building it to be the car that you aspire to have.