AIMGAIN – Designers Brand. Mostly known for catering to the VIP community, over the last couple of years AIMGAIN has been focusing their attention towards the sporty side of the automotive world, with the likes of FRS/BRZ/86, IS-C, and even RC-F. For 2015 one of AIMGAIN's goals is to create a handful of all new aero for cars that don't quite fall in any of the categories we mentioned earlier, such as Toyota Prius, Lexus NX and the car you see in front of you, the one and only Lexus IS-F. We'll get into the other cars some other time but today we're here to share some exclusive information about AIMGAIN's latest aero for the Lexus IS-F.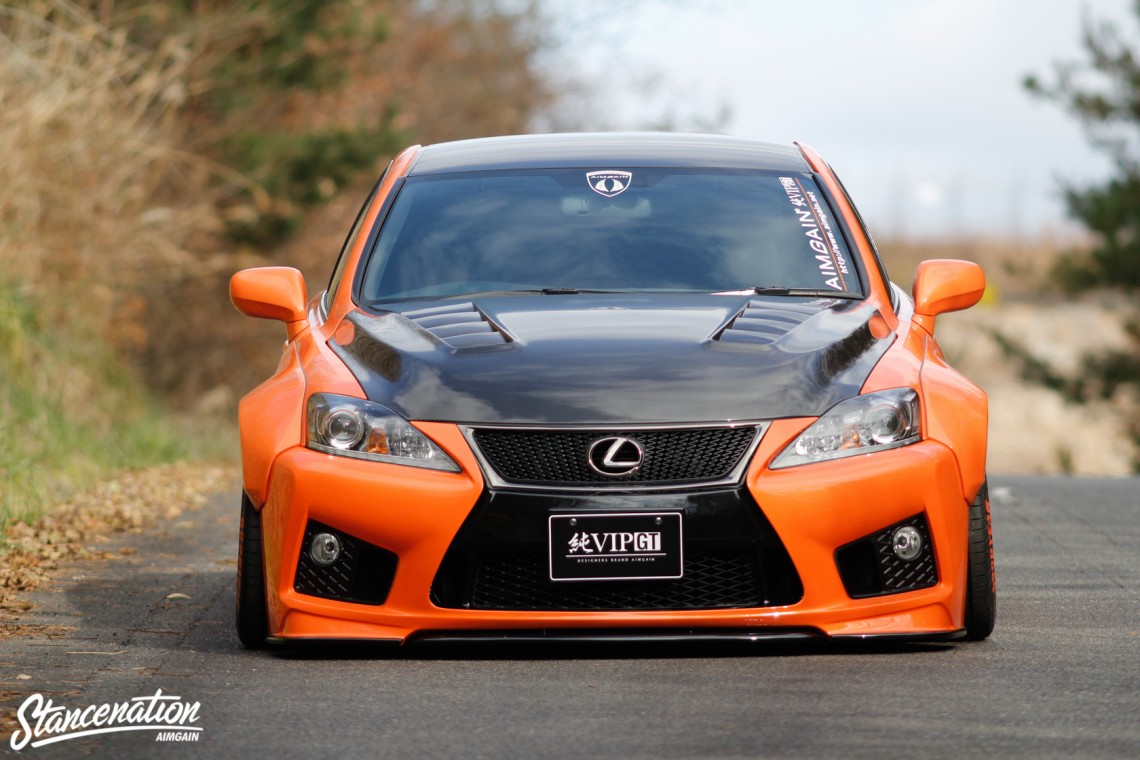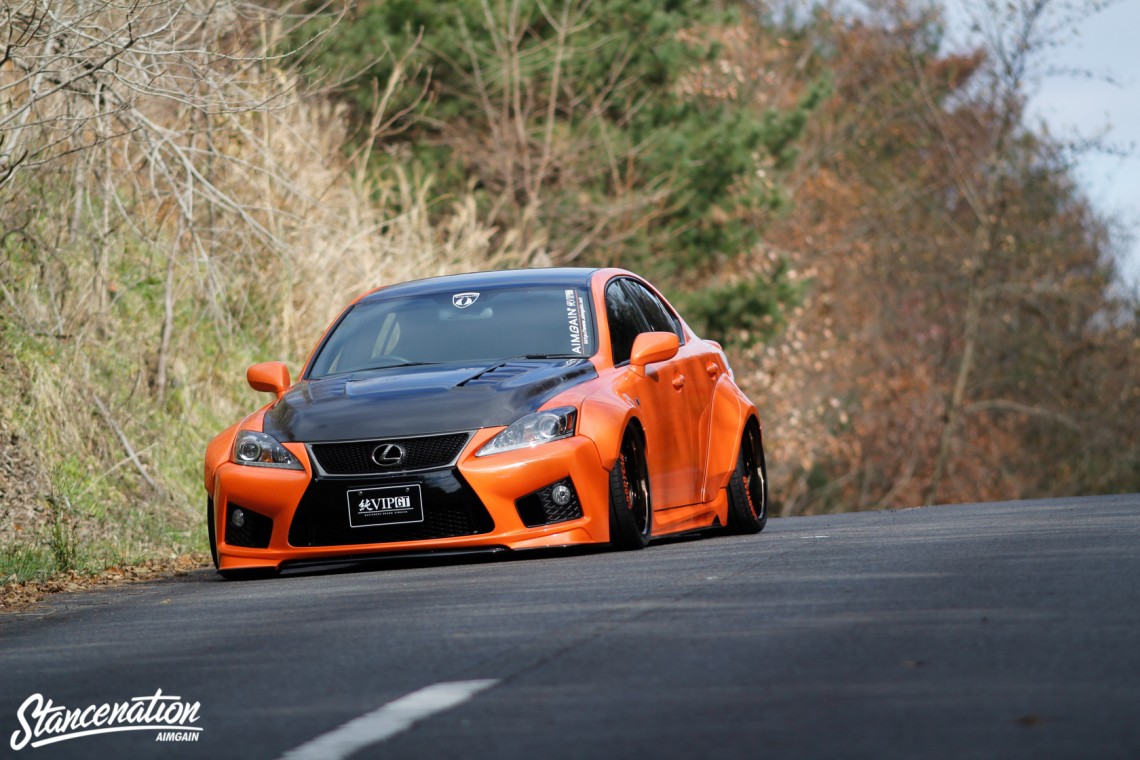 They are calling it the "VIP GT" for obvious reasons. Inspired by the aggressive GT styling yet it maintains that clean and classy look that most VIP cars tend to have. The kit consists of 8 different pieces including front bumper, sides, rear bumper, front over fenders, rear over fenders, trunk spoiler and roof spoiler and will soon be available for purchase worldwide.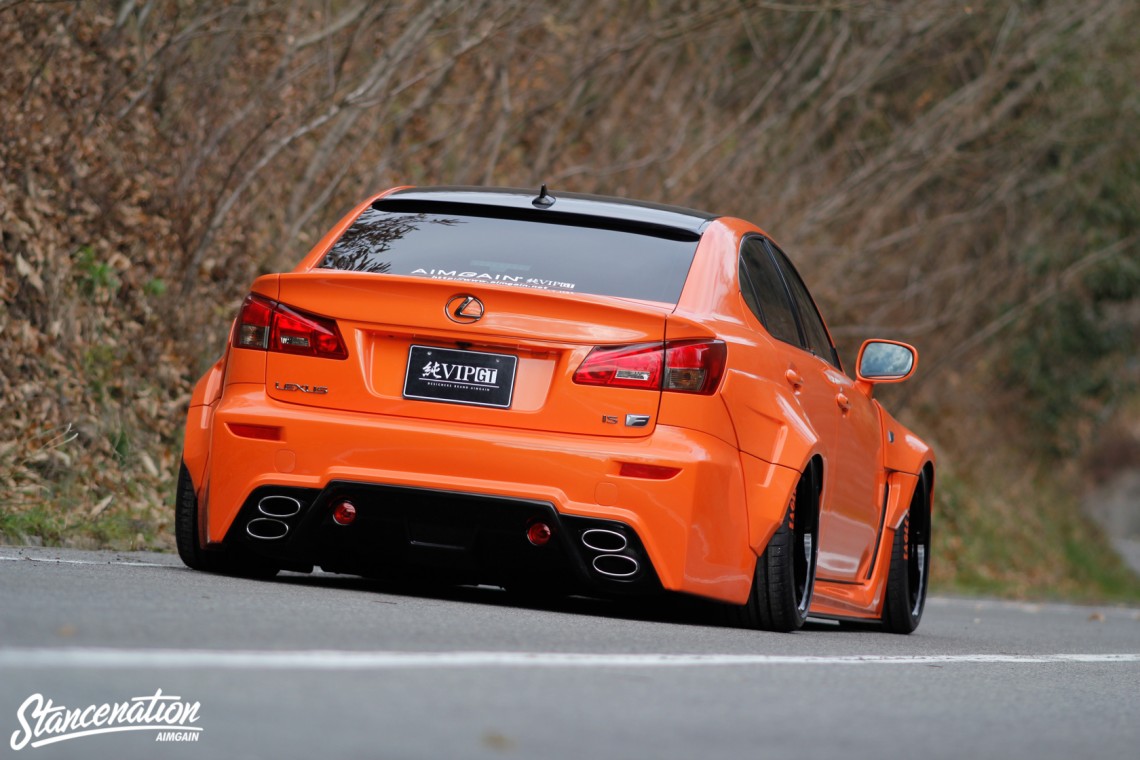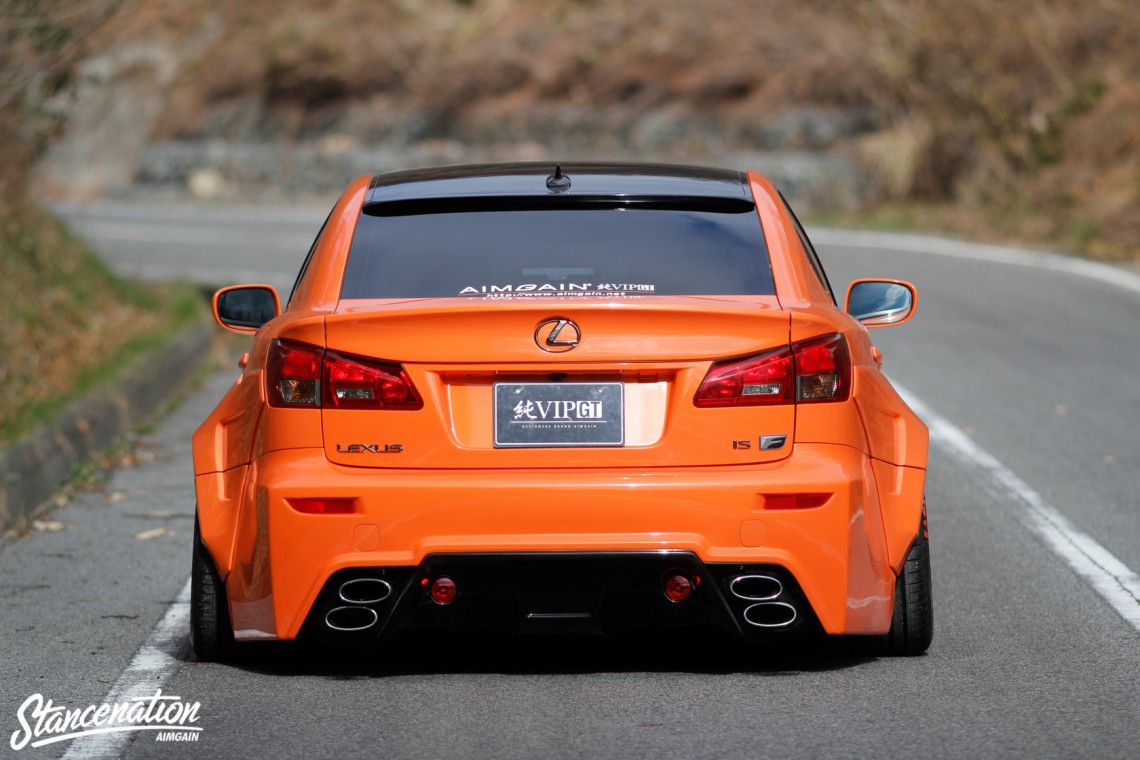 The rear end features a simple yet complex 3 piece trunk spoiler which is definitely a nice touch. To top things off, a very subtle roof spoiler was also added. Of course all these pieces can be purchased together or separate.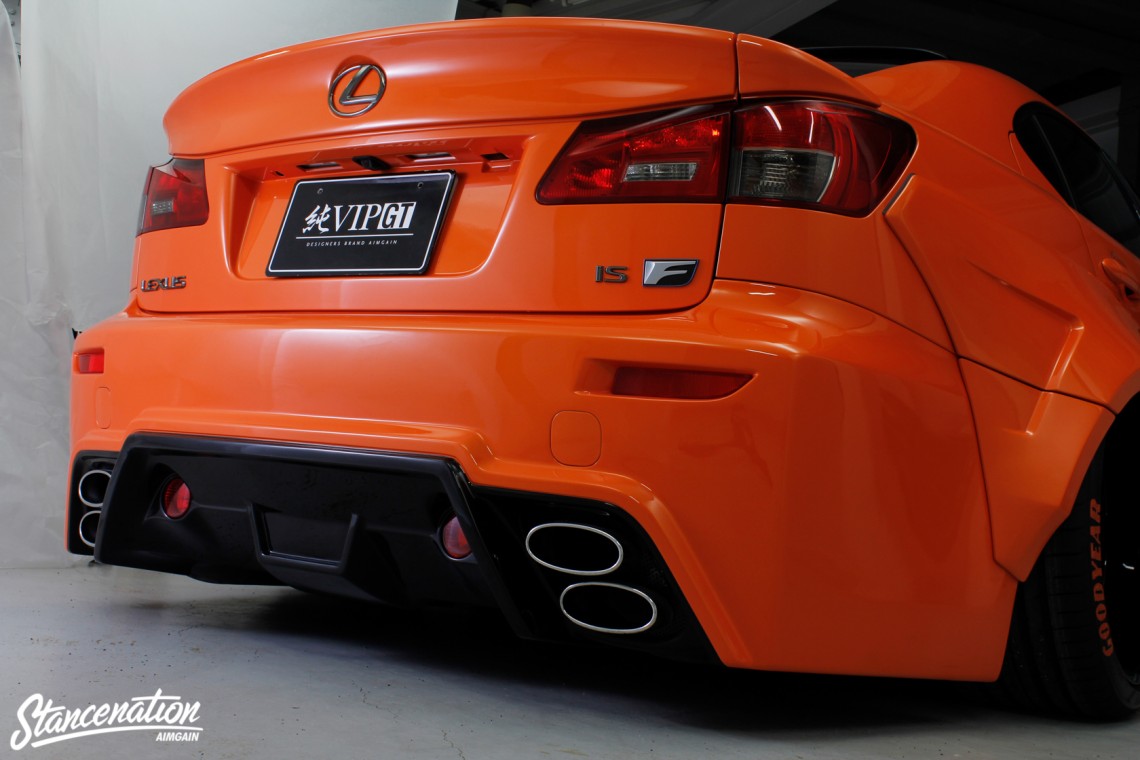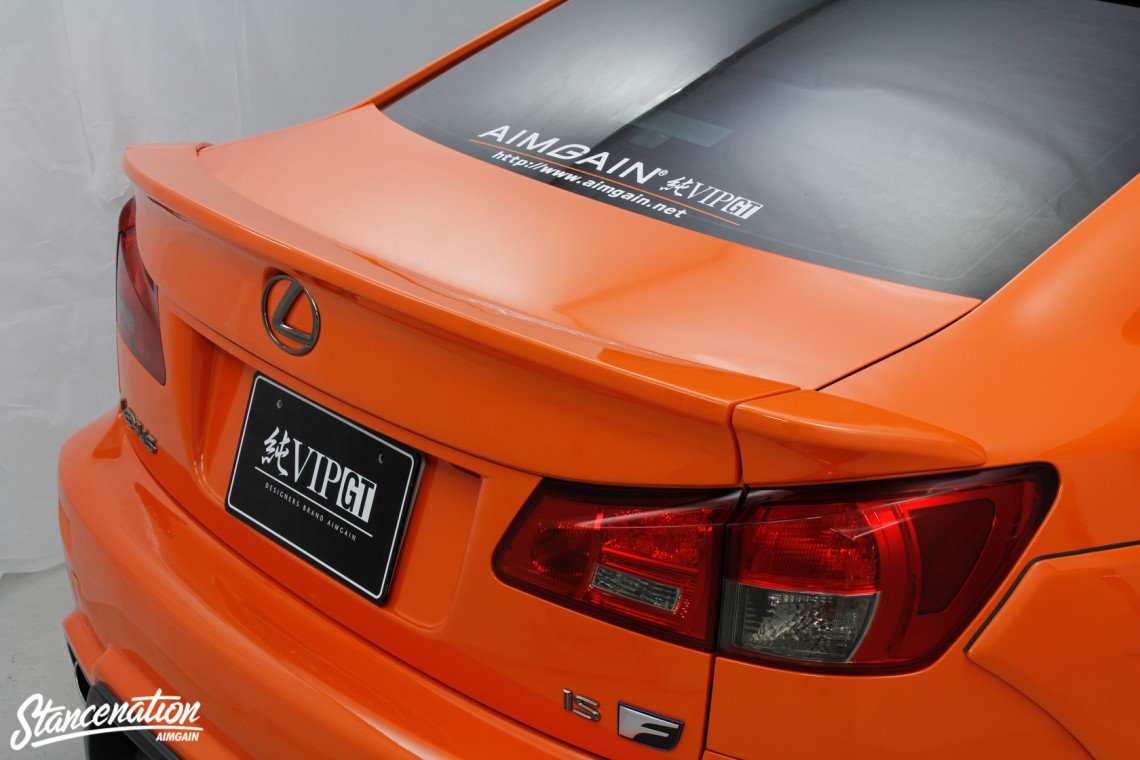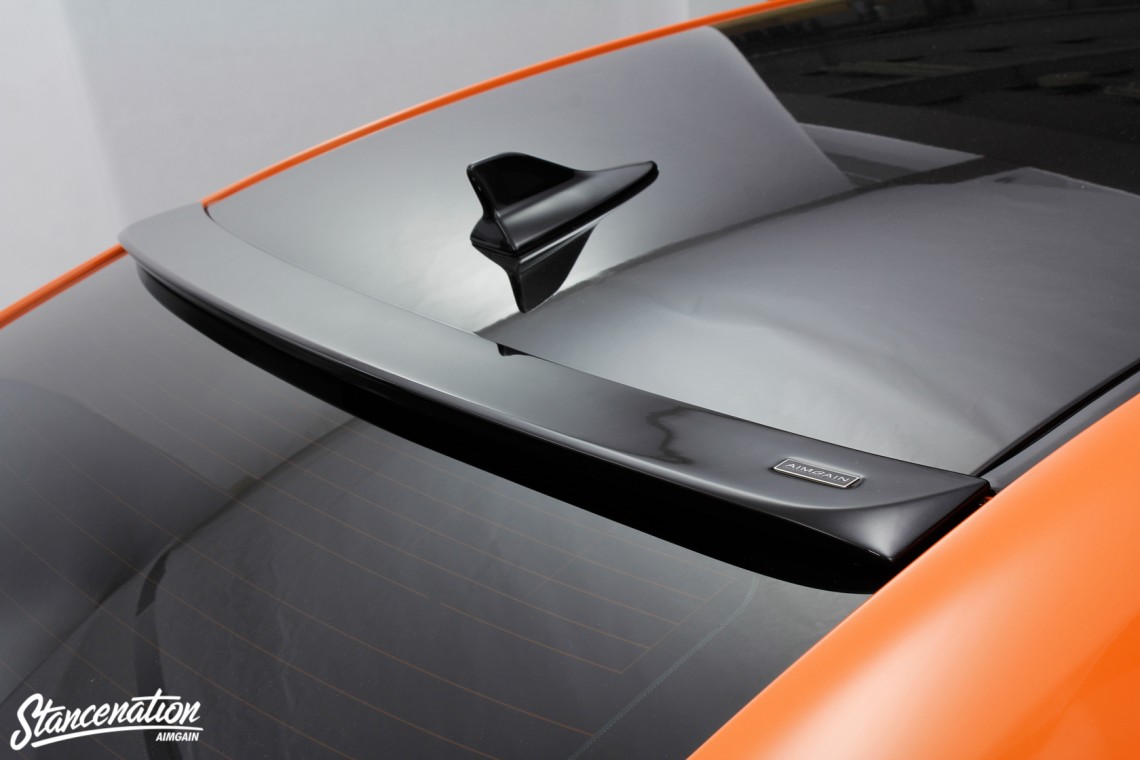 The rear over fenders are pretty unique and feature a clean bolt-less look which we can honestly say look absolutely amazing. They're about 70mm (almost 3 inches) wider than OEM fenders which should give you ability to run some super wide wheels and tires.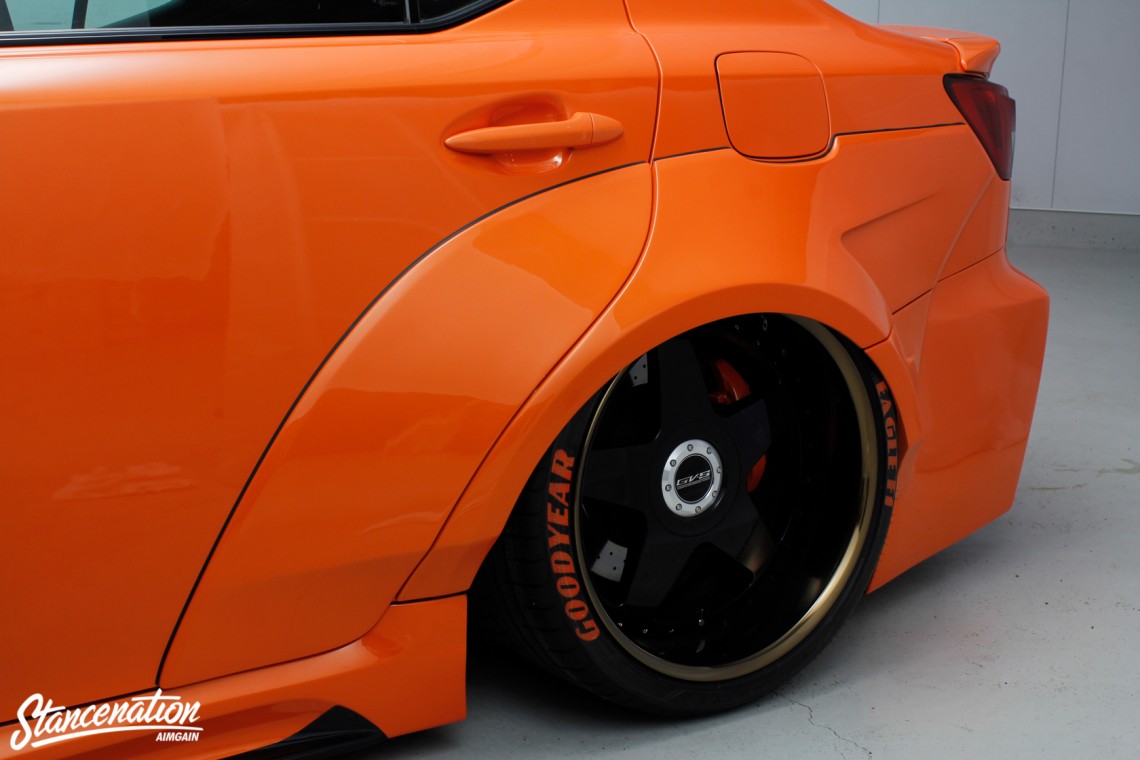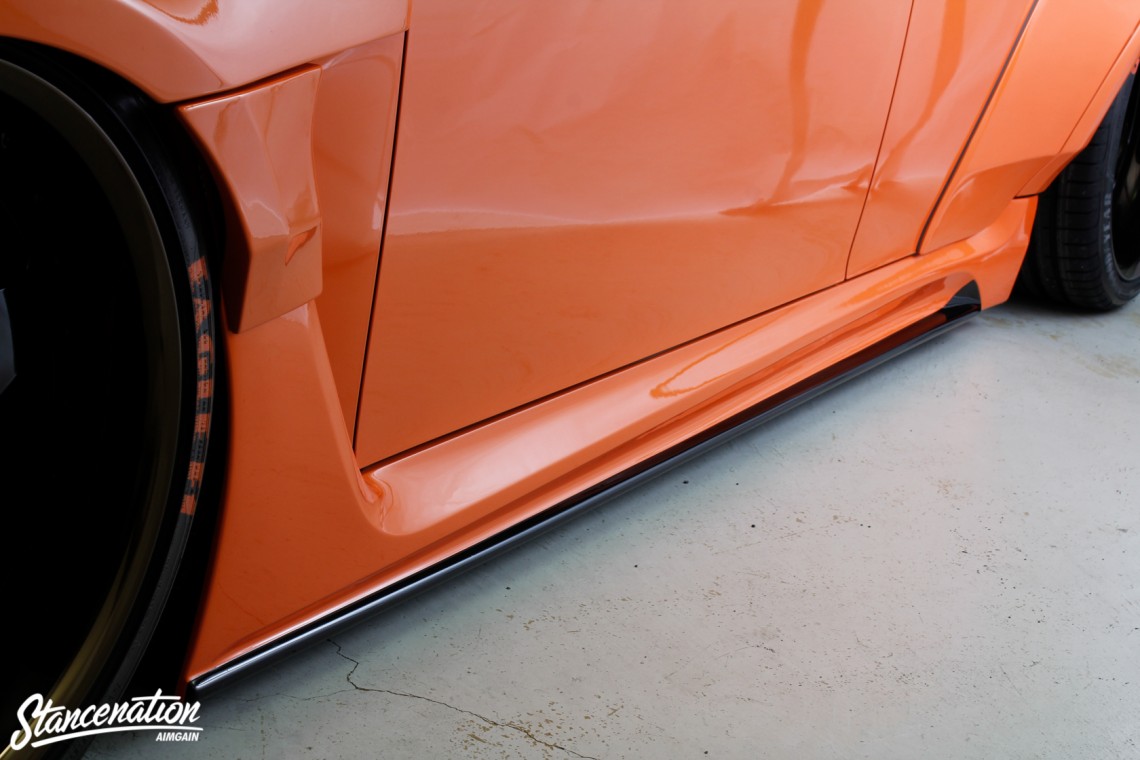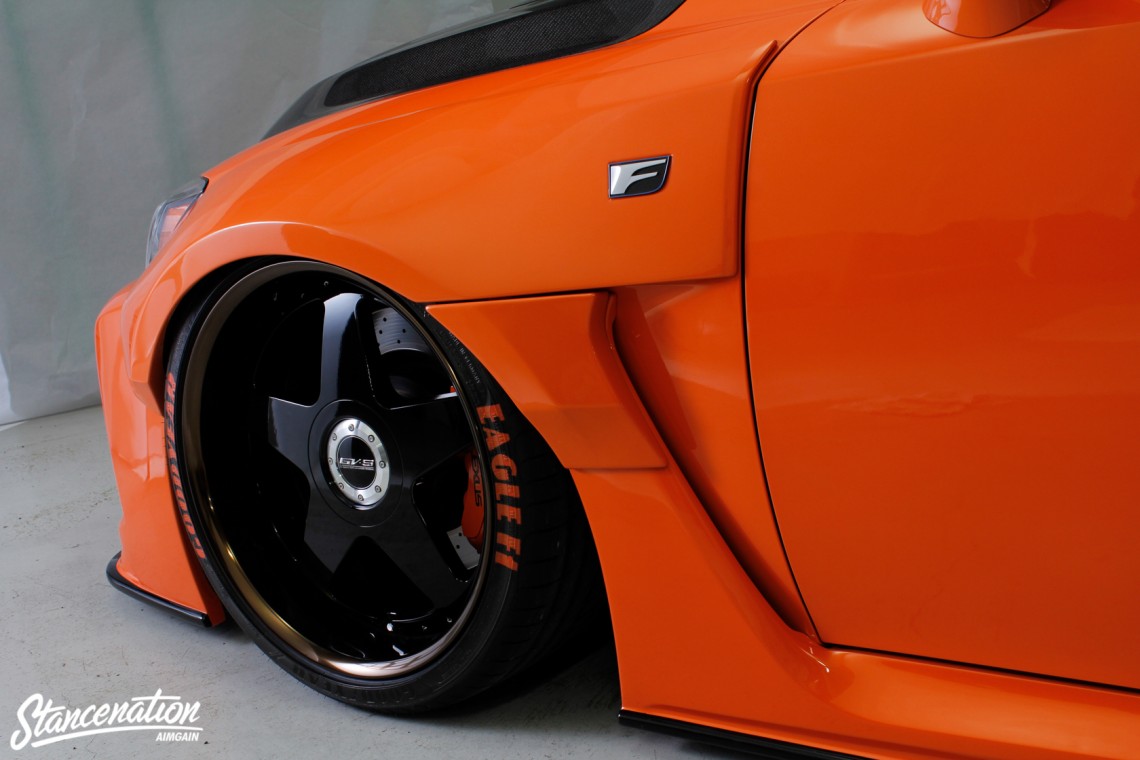 The front bumper features custom LED projector fog lights which are an option (must have in our opinion).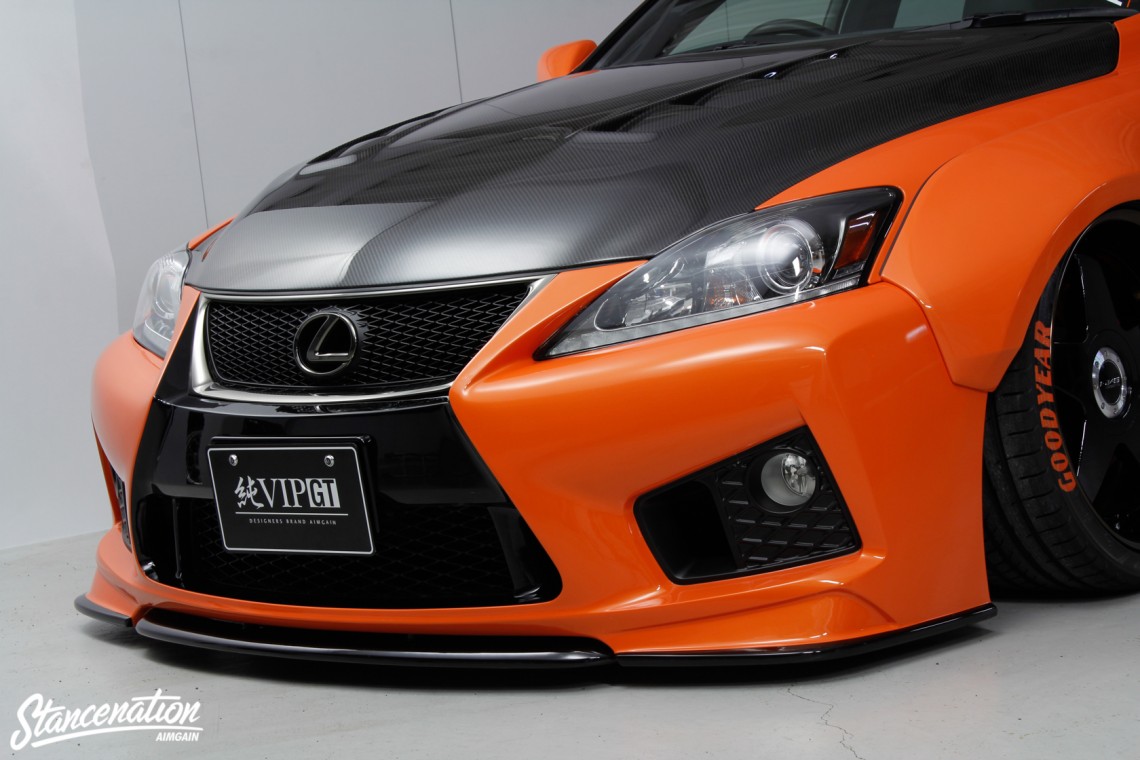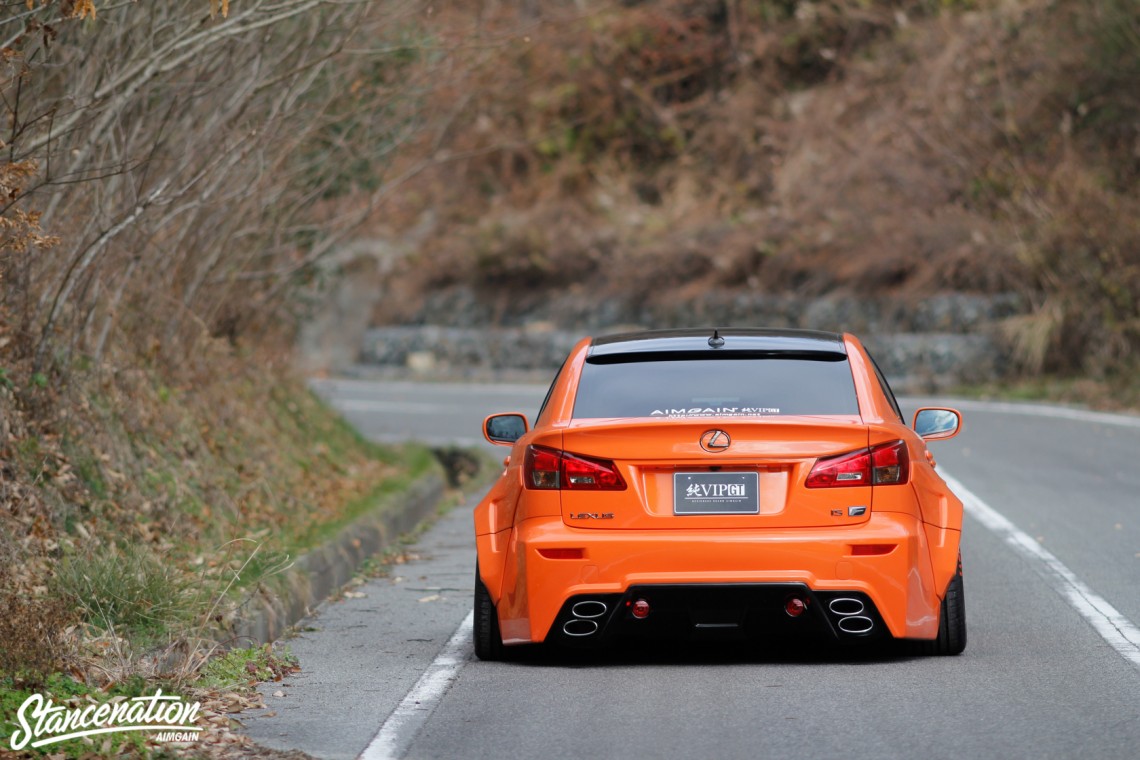 There you have it. The perfect balance of classy and sporty. The car will make its first debut at the 2015 Tokyo Auto Salon next month so make sure to stop by the AIMGAIN booth if you get a chance!