From time to time, there comes a project car that absolutely nails the look that it's trying to achieve. It's not a thing that happens all of the time; it's a special creation, something that requires all the stars aligning to create the magic that's required for a true showstopper. I could go on and on about the various examples in our corner of the automotive world. Things like the first stateside RWB cars, the bagged Ferrari Testarossa of Kazuki Ohashi, or our own Elvis' LS400. These are cars that came along and blew people away. Maybe they weren't the first of their kind, the most rare parts, or the craziest builds. Instead, they captured different pieces of that magic in a perfect way for the moment they were shown to the world. Of course, I won't go too far with the other examples, I'd hate to take the spotlight away from Jerald Yutadco's stunning LC500 and the beautiful set of photos by JR Sang that you're about to see. Let's just agree that this one is a car to remember.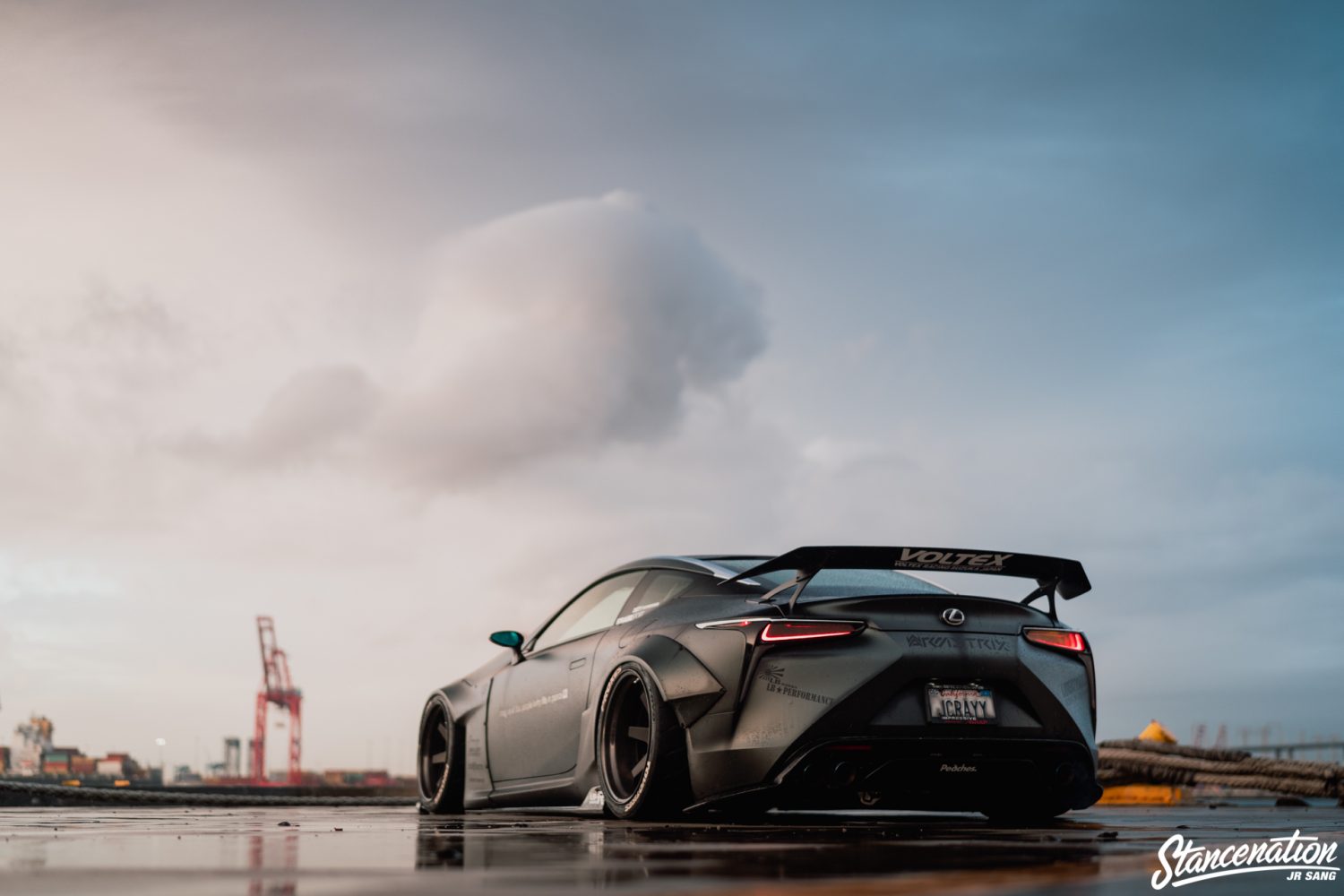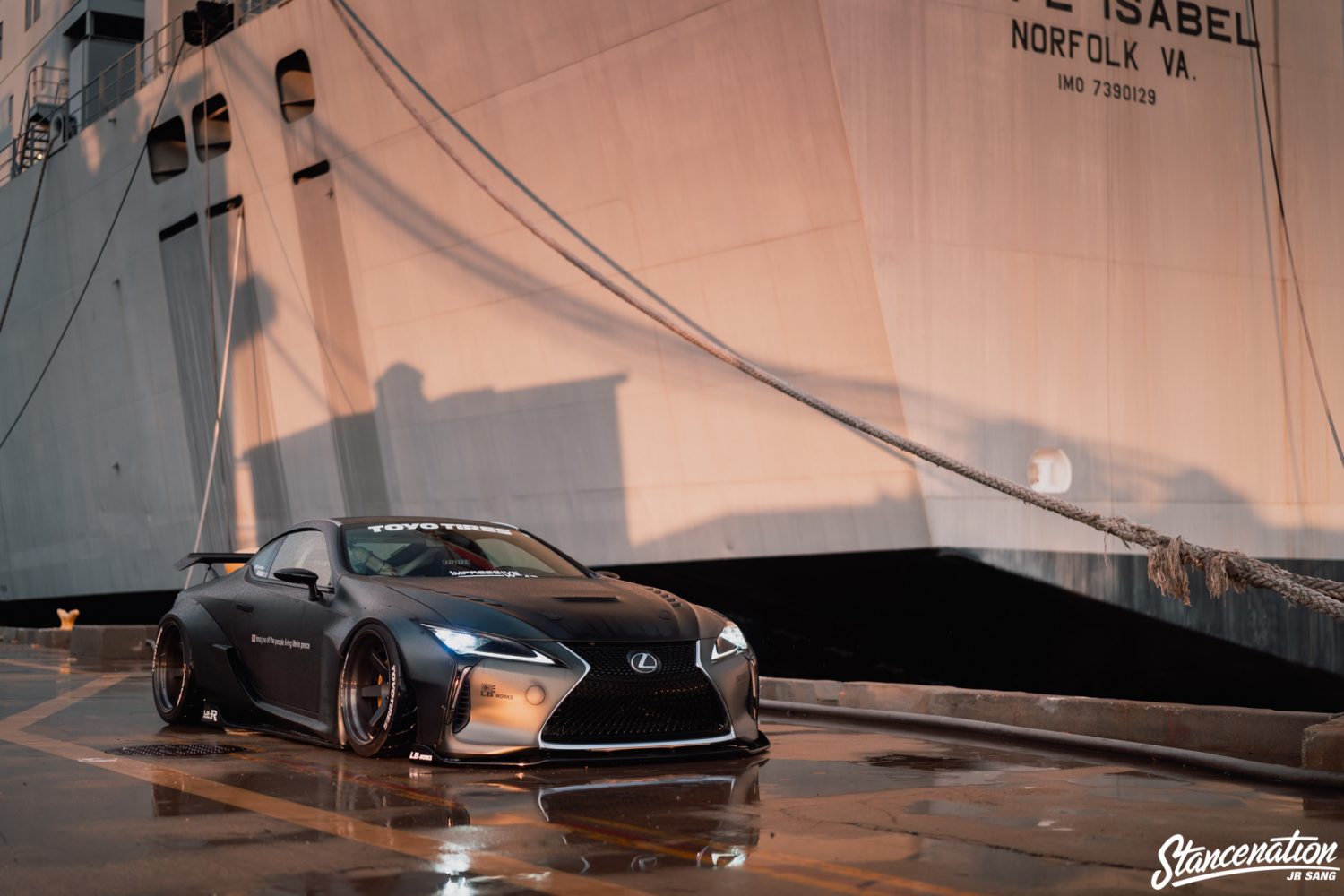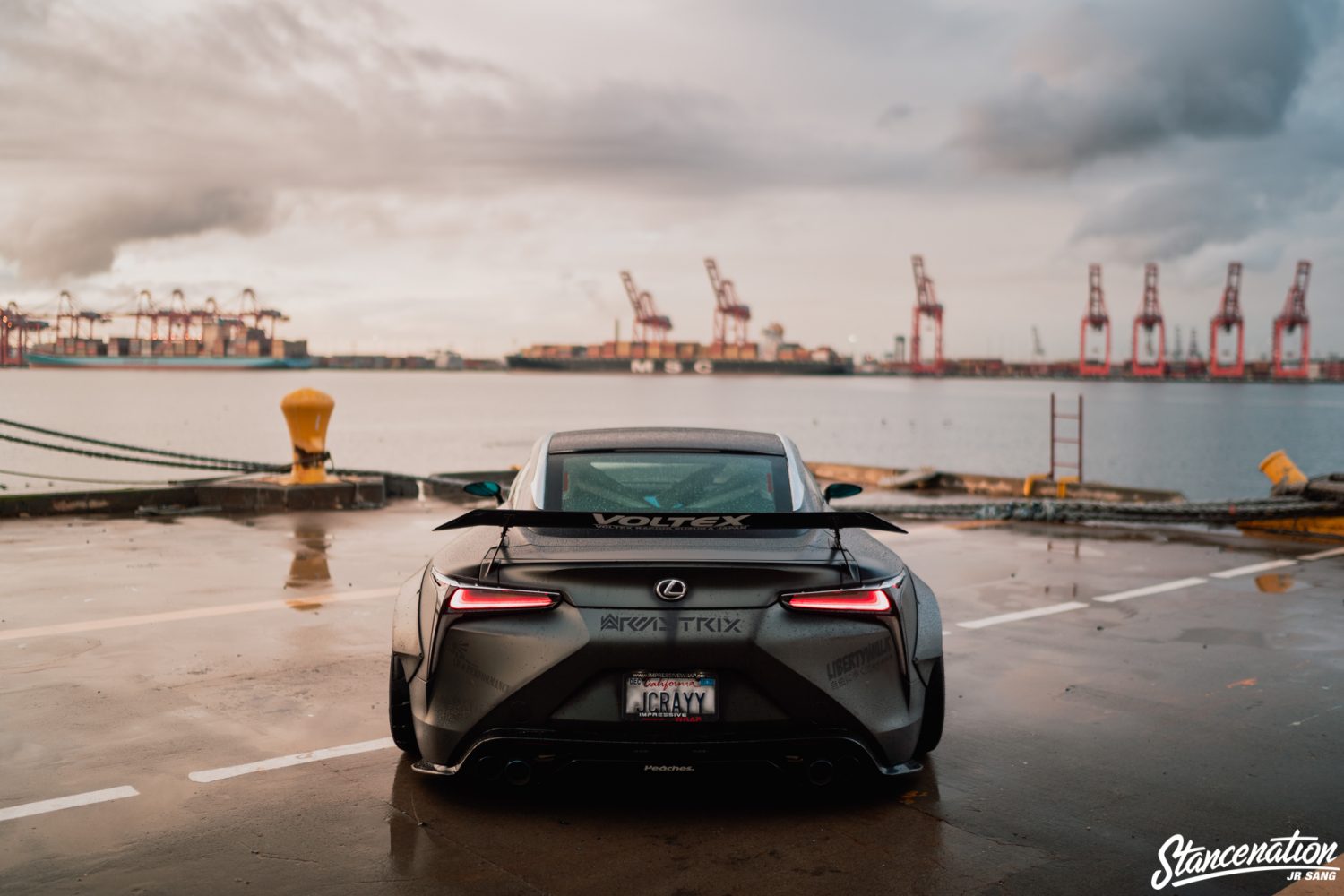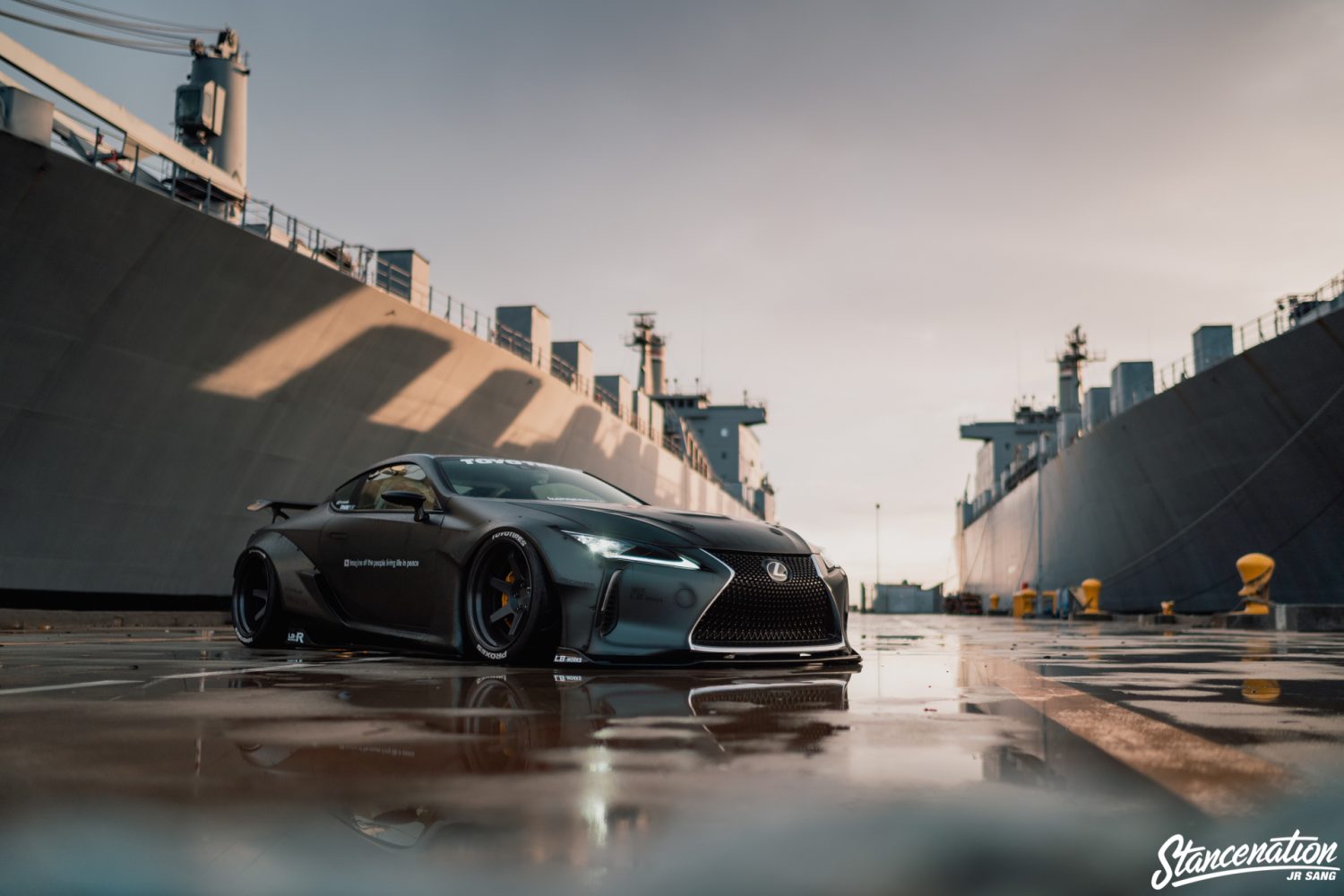 As far as Jay's vision here, it's fantastic. He went ahead and took the path that seems predictable in theory yet worked it out in a way that convinces me he knew exactly what he was up to. It's a thing I talk about with friends frequently. Sometimes the best formula to start with is the formula that we already know works. Being different can be great, it can lead to amazing results. But, some of the best builds out there are cars that have serious attention to detail and all the right things thrown at them. This is a prime example of that method playing out exactly as intended. While we've seen the Liberty Walk treatment on so many half-baked R35 GTR's and 458's that it's almost a joke, Jay comes in out of the blue and reminds us just how and why those kits work. It takes an already commanding, wide car and amplifies it to the point that it looks sinister in the best kind of way. Toss in a sprinkle of the right stance, details, and color combo, and what we get is a SEMA car that shows us that being simply outrageous can still be stylish.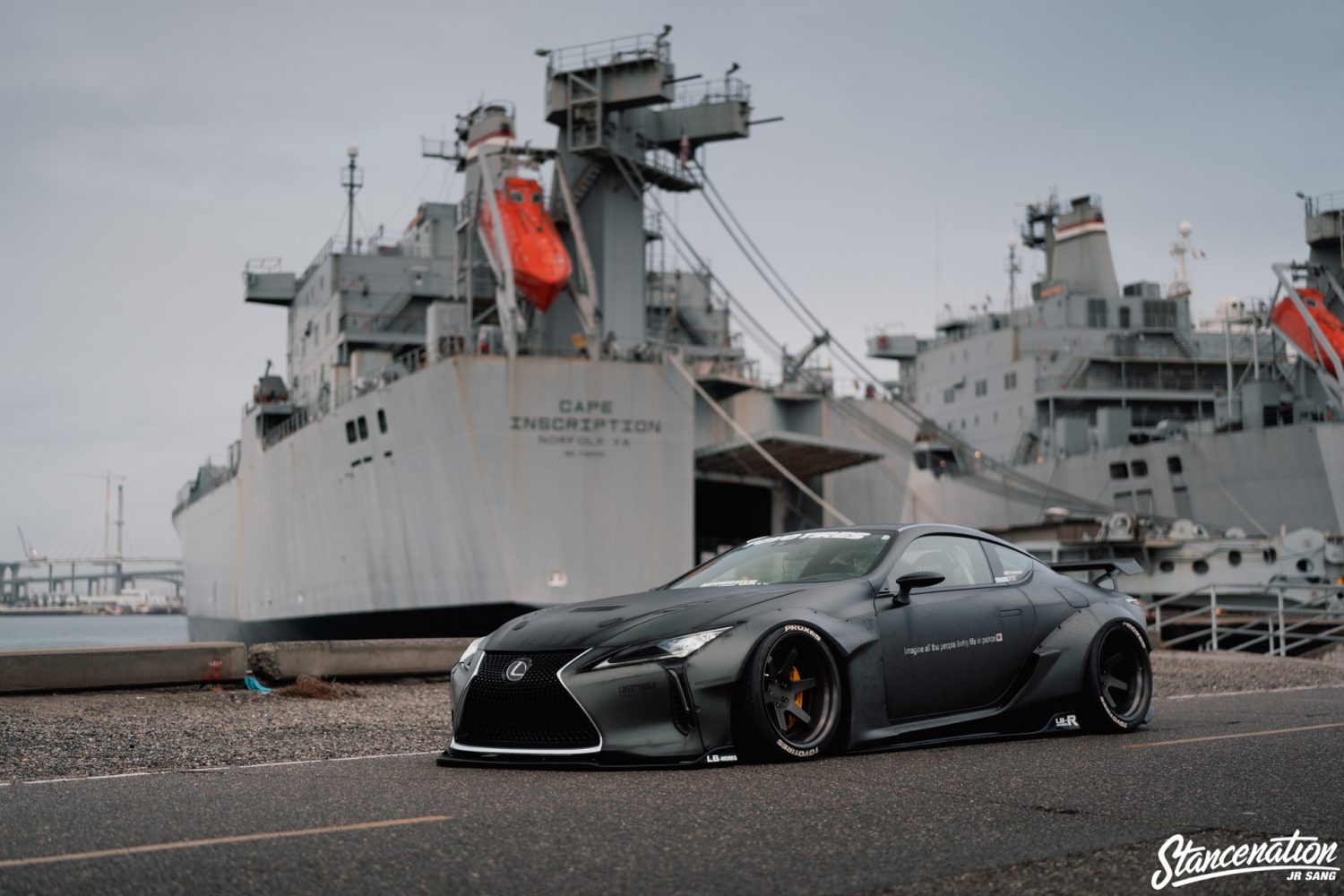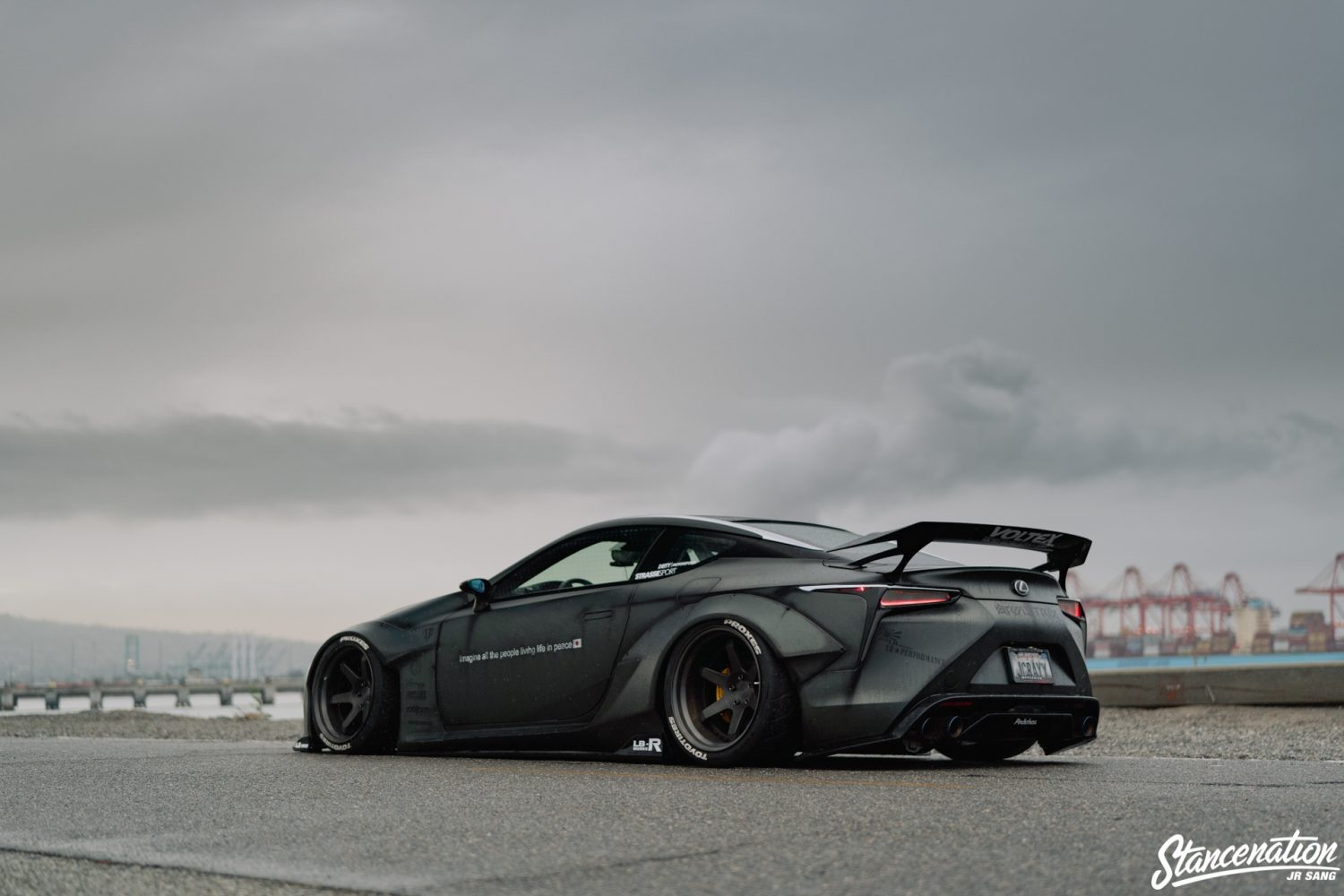 To hear Jay tell the story of this car, and to hear Elvis give some insight into whom Jay is as a person, gives even more life to this. You see; Jerald has a bunch of instagram followers and a list of other cool builds in his past. But, this is his first foray into near-supercar territory. It only makes sense, being a true Lexus guy and a down to earth car person, that he would choose the LC500 for his latest creation. While the LC isn't a daily driver he's definitely put some miles on it. Not only was it driven from the debut at SEMA to San Diego and then home to LA, the car has been driven often enough to see track days, broken front bumpers and as of recently, a couple seriously bent up wheels. Not many cars that have been to SEMA in the previous year can claim those details. Even more so, his plans still involve more of the same. Although hopefully with a little less carnage…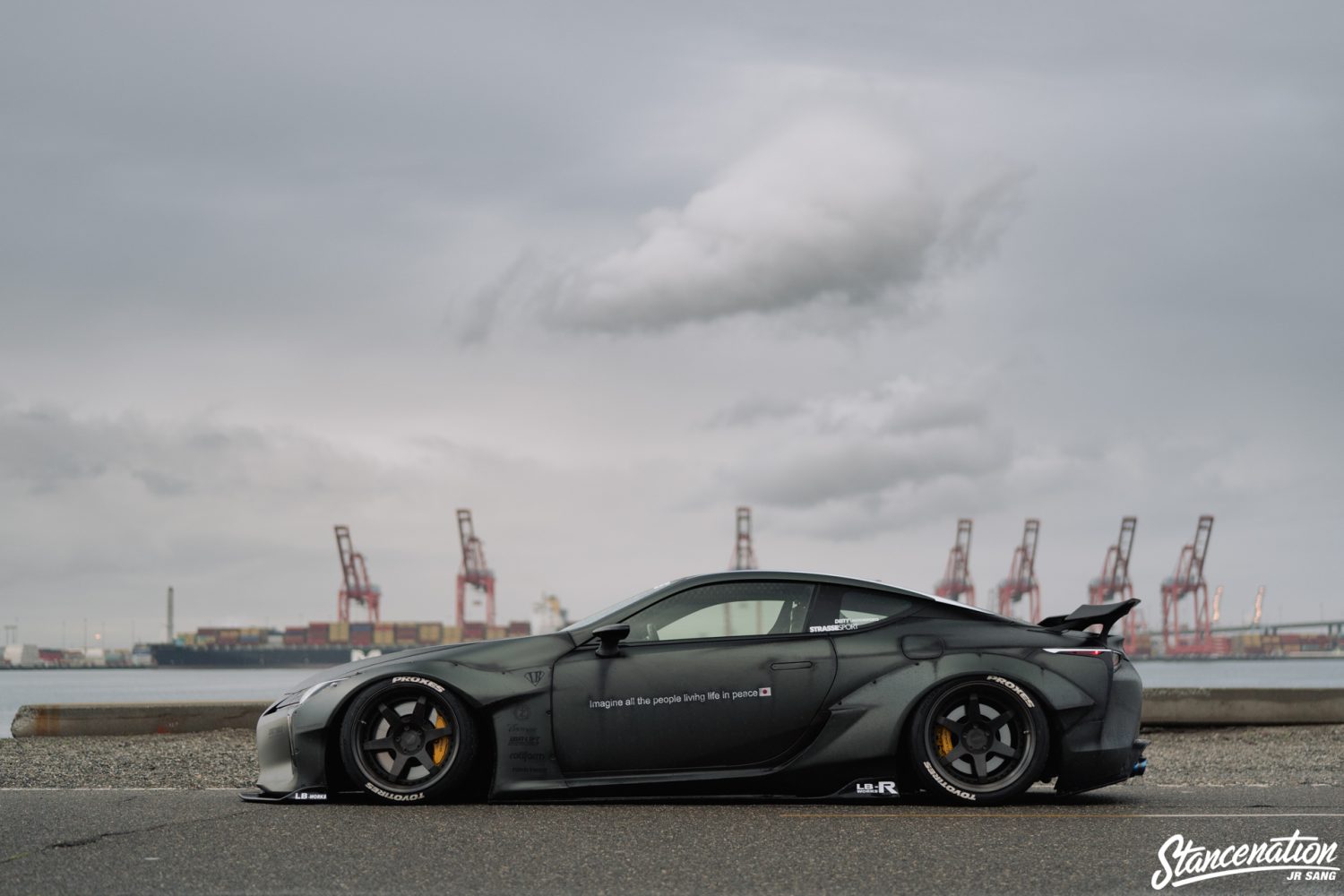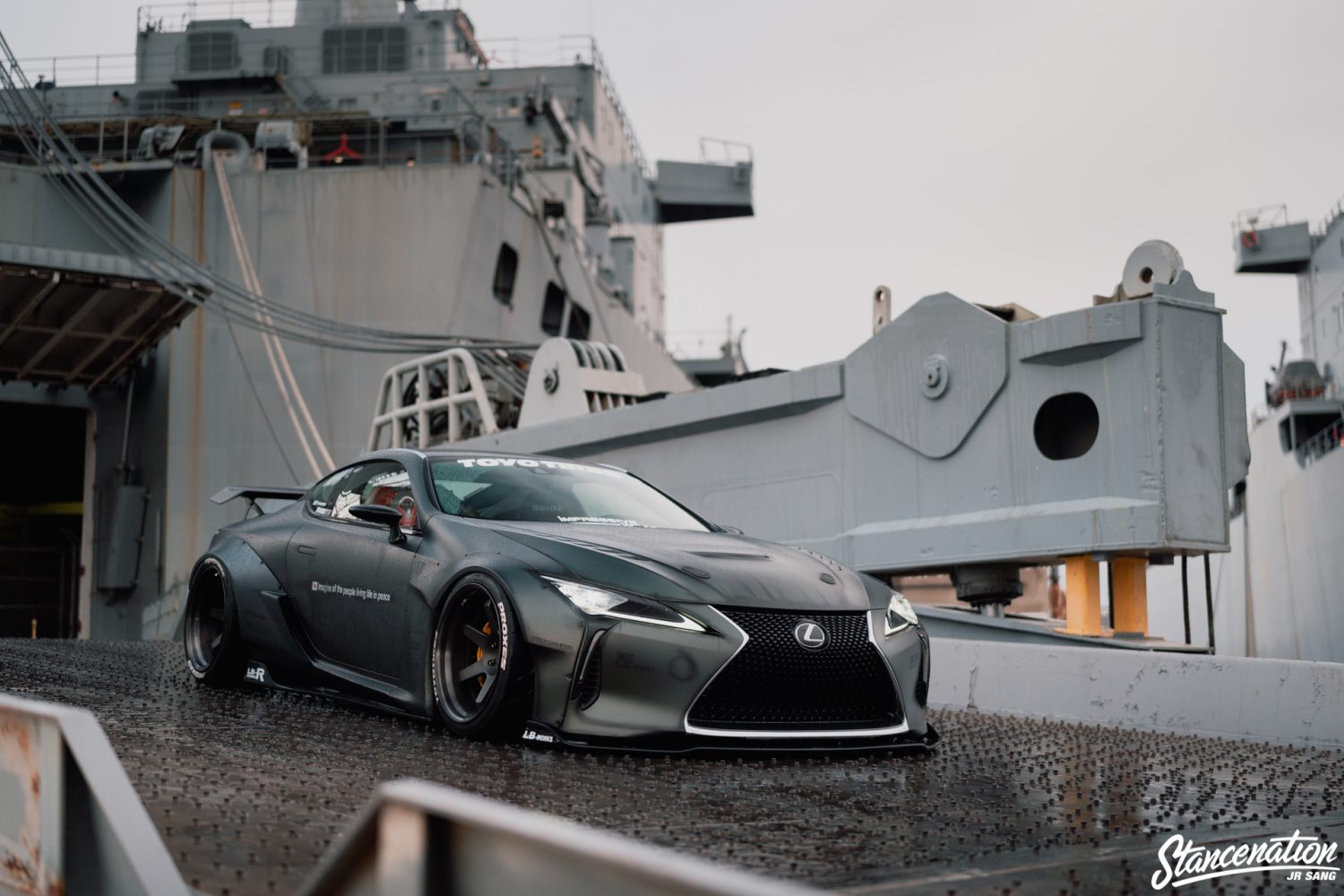 The start of the project wasn't all rainbows and kitten's either. Being one of the first to put the Liberty Walk kit on an LC500 meant hours of painstaking work, cutting it in half, widening, and filling it all back out. The results are truly impressive, with the battleship grey wrap helping to highlight all the edges and corners just enough to make them stand out. Also, can we shout out JR again on these photos? This setting couldn't be more perfect for this machine. Other exterior highlights that you can't miss include a sleek set of spoon nsx-r mirrors, and a commanding Voltex carbon wing out back, which hovers above the absolutely insane sounding Armytrix exhaust. Seriously, if you get a chance, check out Jay's instagram (@jaycraaay) for some videos of this car, it's got a visceral sound that words do no justice in describing.
During the build process, they found more hurdles with being among the few brave souls to tear one of these cars apart. The factory LC seats are great for the average, grand touring focused, Lexus customer. But, they weren't going to cut it for the look and functionality of this build. Jay knew what he wanted, a set of Kevlar carbon fiber Bride low max's. The problem is, the car wasn't so sure about his choice. Once they figured out that all of the wiring from the original buckets needed to be transferred over to keep the car happy, they were in business. Rounding out the surprisingly simple interior is a studio RSR half cage, a pair of timeless Takata harnesses, and a custom alcantara rear seat delete.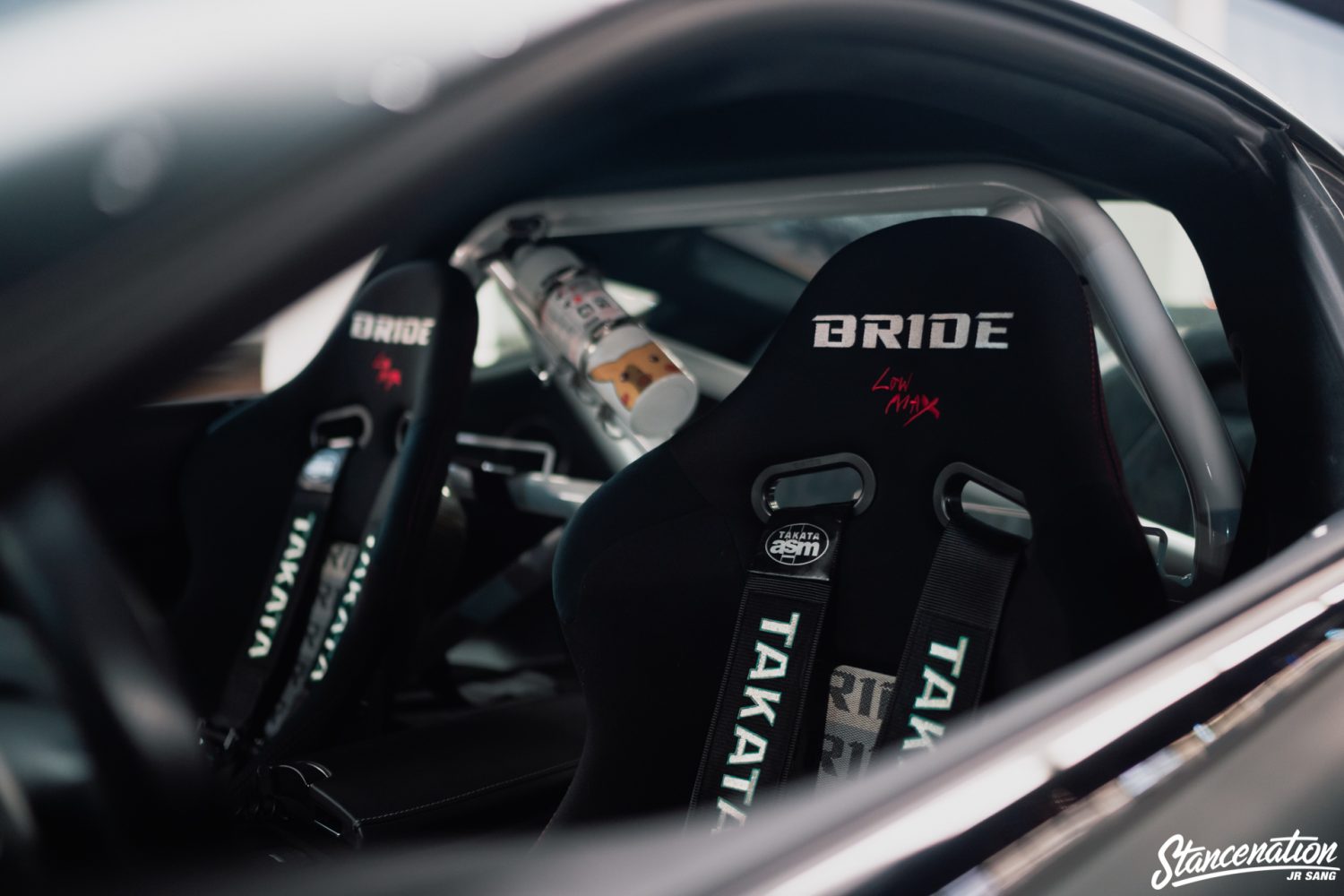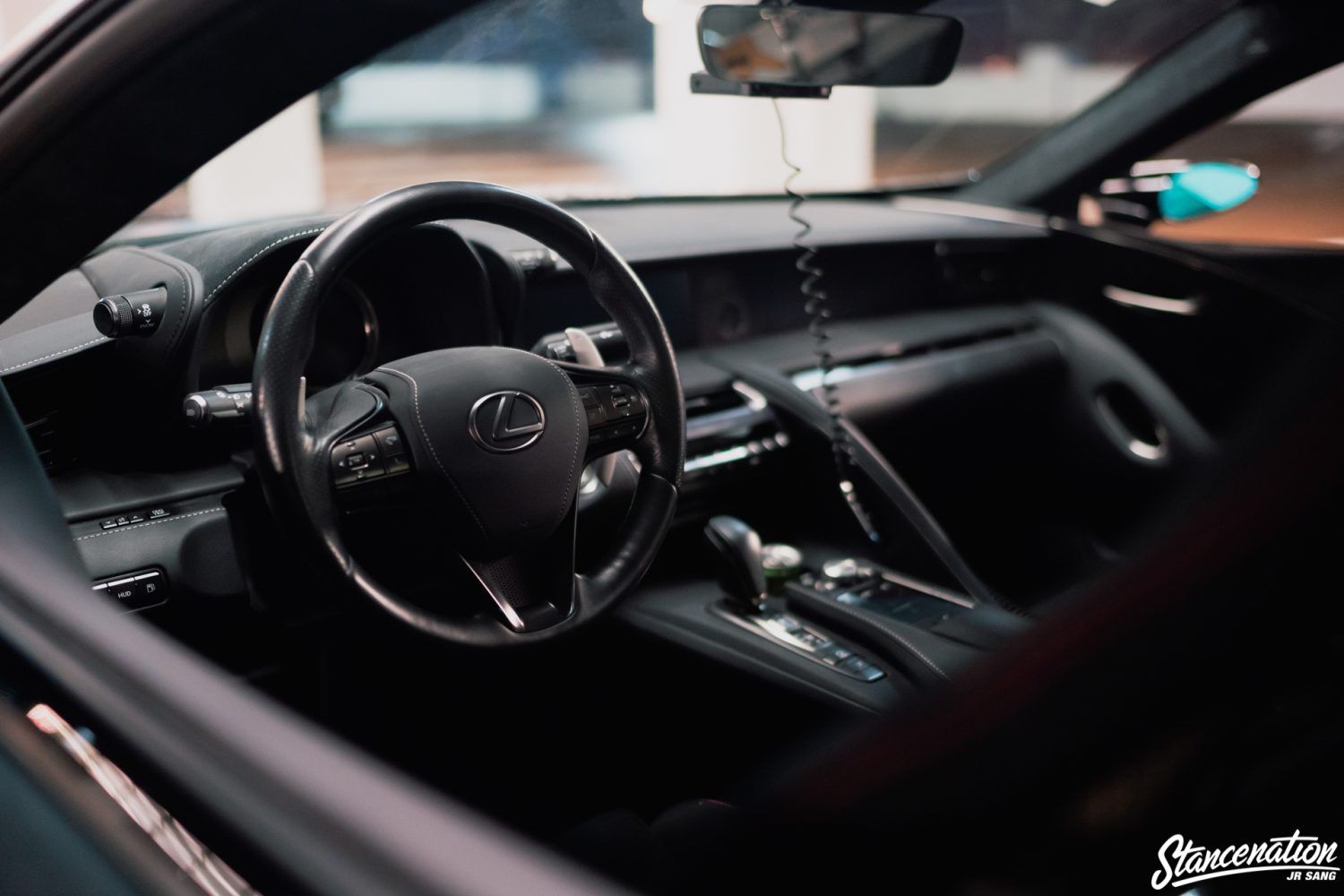 The crew at Rotiform was tasked with building the perfect set of wheels for Jay's LC. A set of their 3 piece forged SIX did the trick, sized 20×10.5 up front and 20×12 in the back, with offsets that were carefully chosen to fit this kit. We all know this is a tried and true method, no surprise that it looks spot on for the car. What actually surprises me though, is how perfectly these Toyo R888r wrapped beauties showcase the factory LC500 brakes. They fit right in there, adding a depth of perfection that yet again showcases Jay's attention to detail on the build. Suspension is another detail that one could sweep under the rug just to get something like this functional for SEMA. Instead, with limited options available, Jay went all in and put a full T-demand setup under his LC, including their pro arms and dampers. To aid in a seamless driving experience, air management is left to Air Lift's autopilot 3P system.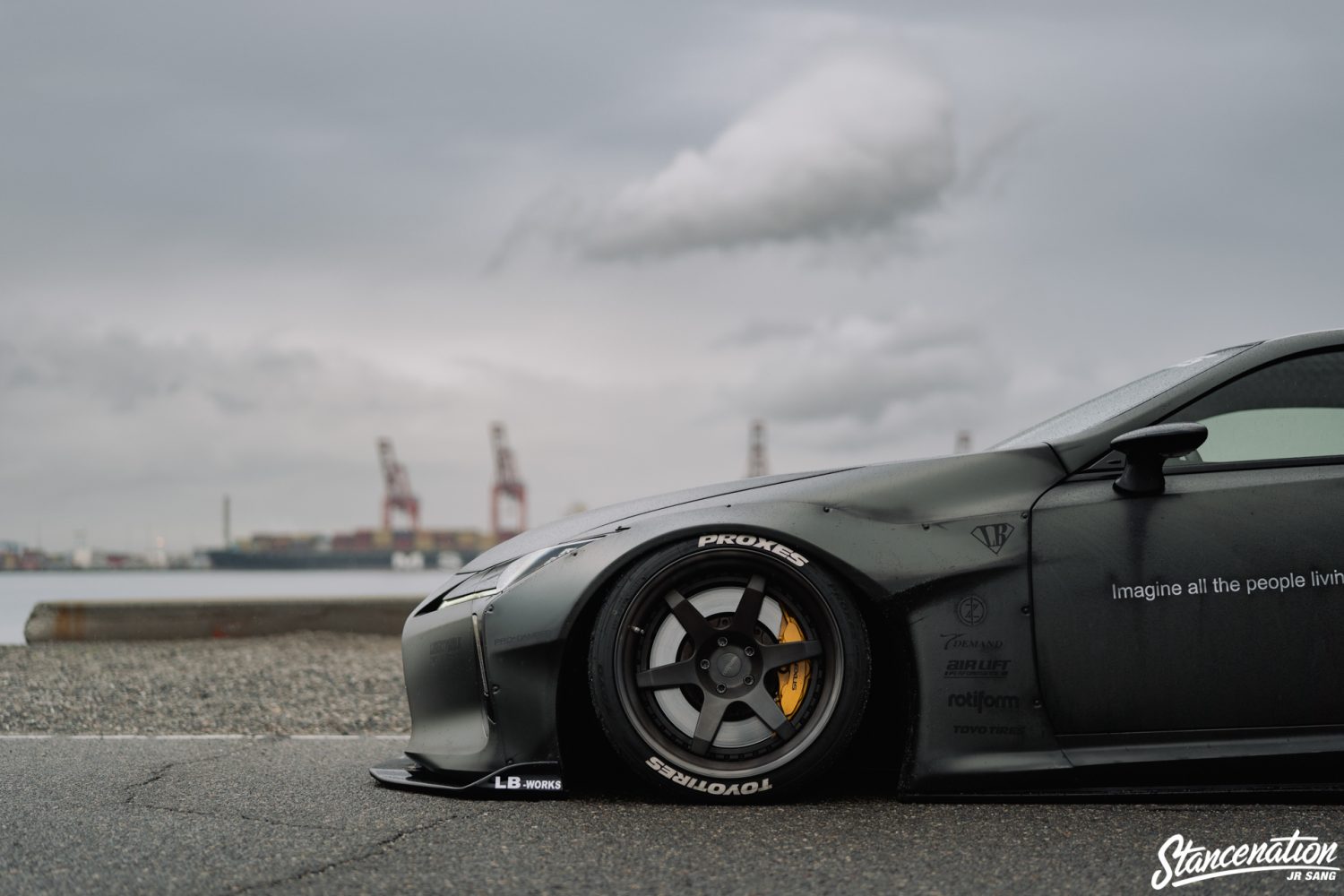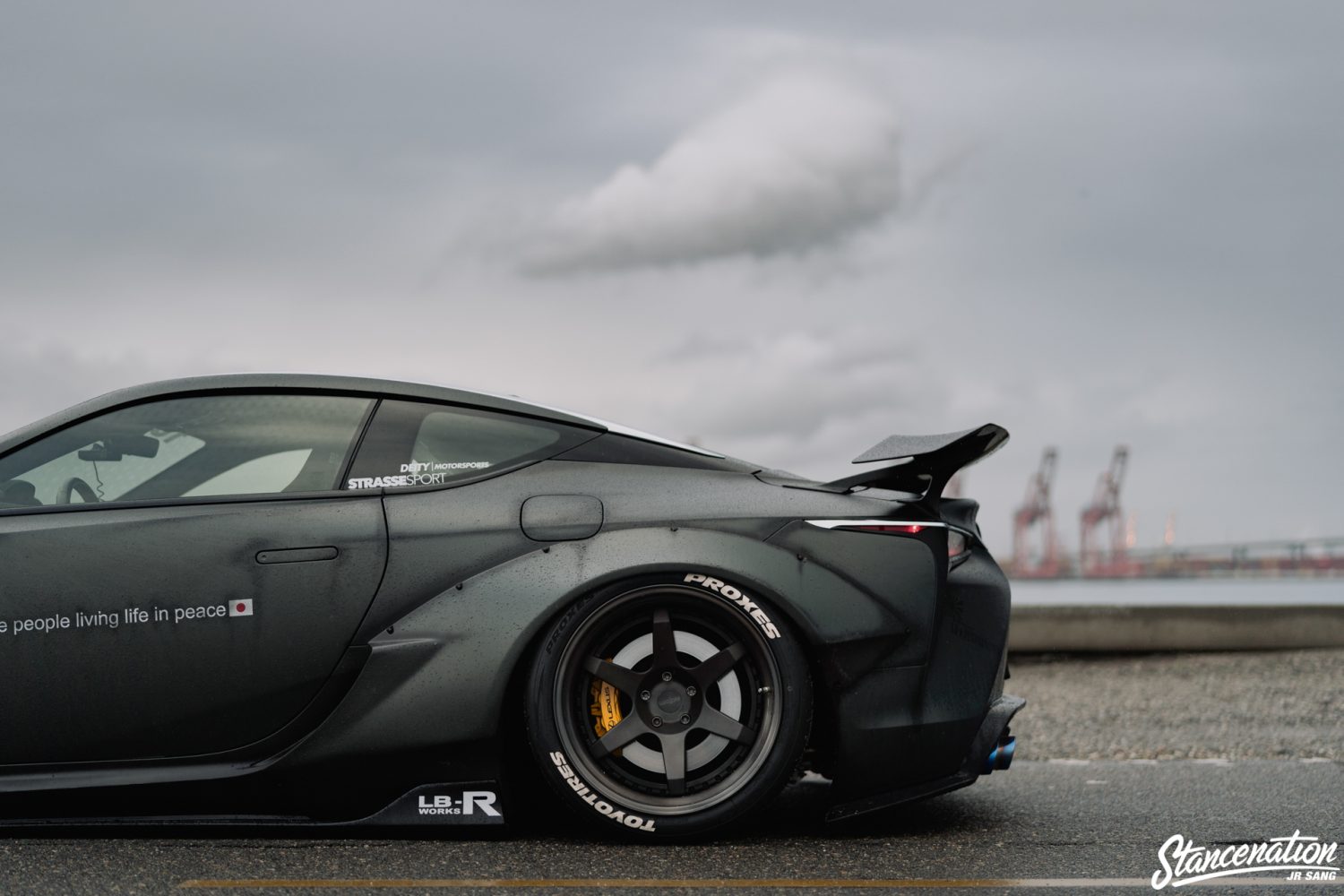 The question really becomes, is this car really a grand vision that's been tailored from the ground up, or did Jay just get lucky throwing some of the best parts available at an already expensive car? I'd go with the former and I'm certain that most anyone would agree. The LC isn't a chassis that is easily obtainable, let alone common to see modified in even the slightest way. To make big moves on a car like this, and to debut it on the automotive main stage to a warm welcome, is a feat in itself. To me, this car is a prime example of having the foresight to know that all of these parts can go together to create a grand vision that's both exhilarating to look at and interesting enough to remember for years to come. This isn't the SEMA car horror show that we've all seen done to death. This is what those cars strive to be, a tried and true, authentic, enthusiasts creation.