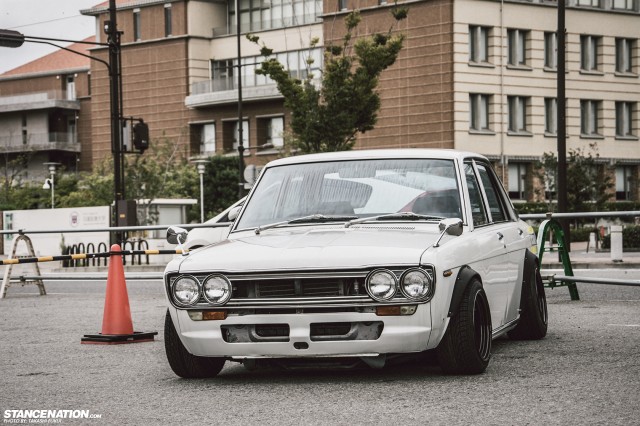 Occasionally when our photographers attend events, they will run into cars that stand out from others. In those cases, we tend to either share them on our social networks or if we have enough photos, we like to share them right here on our site. That was the case with my friend Takashi Fukui who recently ran into this beautiful '71 510 belonging to none other than Kei Miura himself. For those who aren't familiar with the name, Kei Miura is the man behind TRA Kyoto. You know, the talent behind the amazing Rocket Bunny aero, among other accomplishments.
Photos By: Takashi Fukui exclusvely for StanceNation.com
While it's not the lowest, widest or fastest Bluebird we've seen, there is no denying that it's an extremely attractive classic. With that said, big thanks to Takashi and I hope you enjoy the photos and the car itself as much as I did.