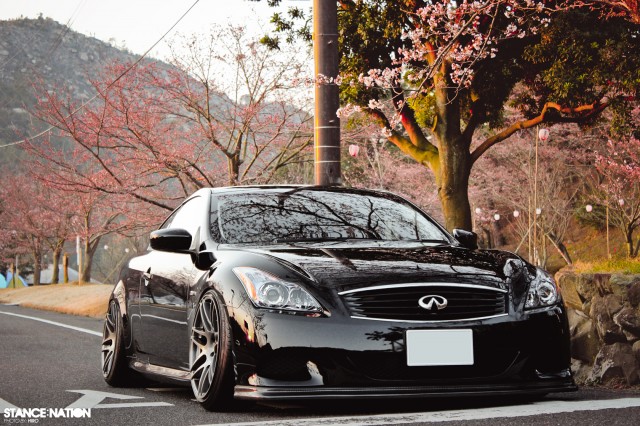 It never ceases to amaze us how we like to imitate the Japanese while the Japanese like to imitate us. Meet Hiro, a huge USDM fan. Specifically, he loves where our "stance scene" is going. We recently approached Hiro about a possible feature on our site to which he thankfully showed interest in. You'll have to excuse us for the lack of specific details about Hiro and his car due to the language barrier but pictures speak louder than words after all, right? Despite the Infiniti badging what you're actually looking at is a genuine RHD Nissan Skyline CKV36. For those who haven't figured it out by now, Hiro actually resides in Japan. Let's take a closer look at his simple yet aggressive ride!
Photos By: Hiro exclusively for StanceNation.com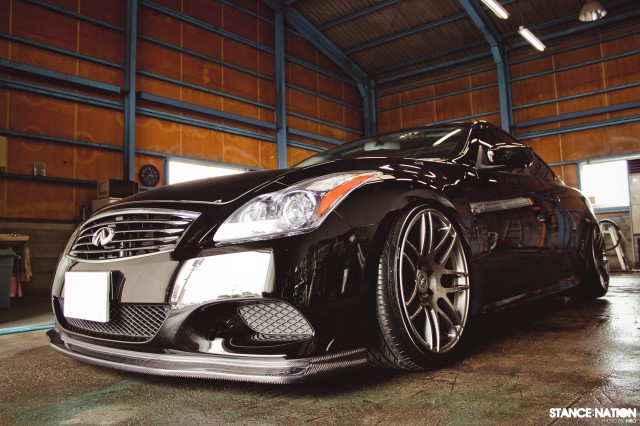 We're so used to seeing Japanese push limits and set trends all the time overlooking the simpler cars is an easy thing to do, but that won't happen today. According to Hiro, he is running a Access Evolution front lip on a sport bumper up front. in the rear he is running the famous Autokits-X carbon fiber diffuser. To finish off the rear end he decided to go with a processed Power Craft Hybrid exhaust system. This is seriously one of the sexiest rear ends we've seen in a long time. Smooth, clean, wide, perfect! What do you think?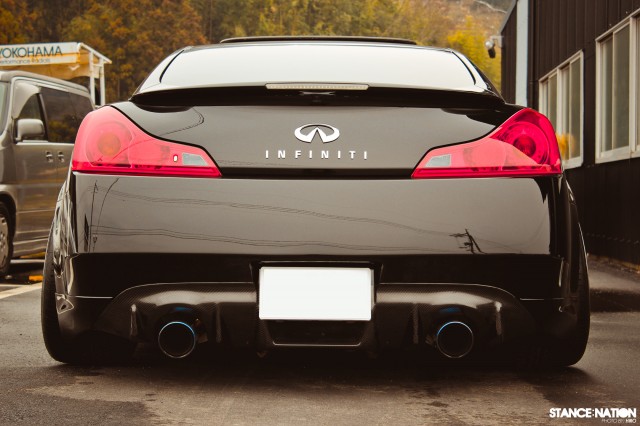 So why don't we see what Hiro is running under the hood. They're actually all pretty simple mods but definitely worth mentioning. This Skyline is running a HKS super power flow kit along with a Maxim Works exhaust manifold originally made for the Nissan VQ35HR engine. Hiro is also running a one-off catalytic straight pipe and a HKS metal catalyzer. Last but nit least, like we already mentioned above, he is running the Power Craft Hybrid exhaust system originally made for Z34's.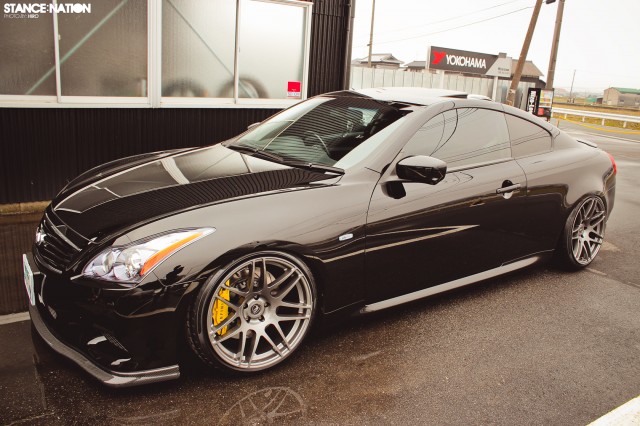 How about that "stance" though? Looks on point if you ask us, we really love the overall presence of this car. He dropped the car on a set of completely custom XYZ one-off coilovers that he put together including 326 Power 26K front springs up front and Eibach 13K springs in the rear. When it came time for wheels instead of going the "expected/common" route, he chose the Anaheim based wheel company Forgestar. Yes, wheels are Forgestar F14's and they sit at 19×10 up front with -5 offset and 19×11 in the rear with an even more aggressive -13 offset. He then wrapped the wheels in a set of Pirelli tires sized at 235/35/19 in the front and 265/30/19 in the rear.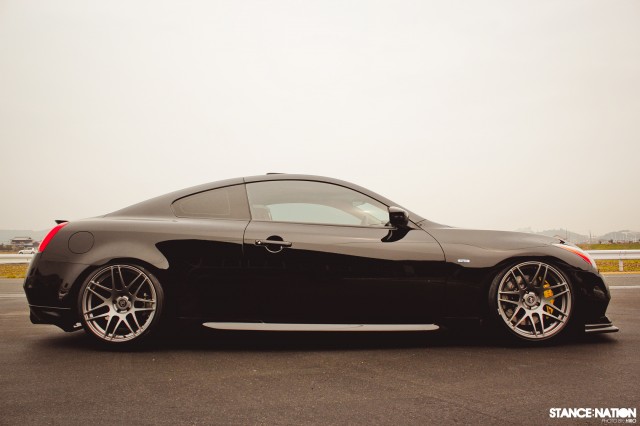 One of the things we love the ,pst about this car are those flashy yellow Brembo Calipers. They're actually 8 pot 356mm rotors to be precise. Hiro also tells us that he is currently planning on upgrading the rear brake setup to match the front. The funny thing is that he has only had the car for 1 full year now and he already has thousands of dollars and lots of hard work in it. We can only imagine what the future holds…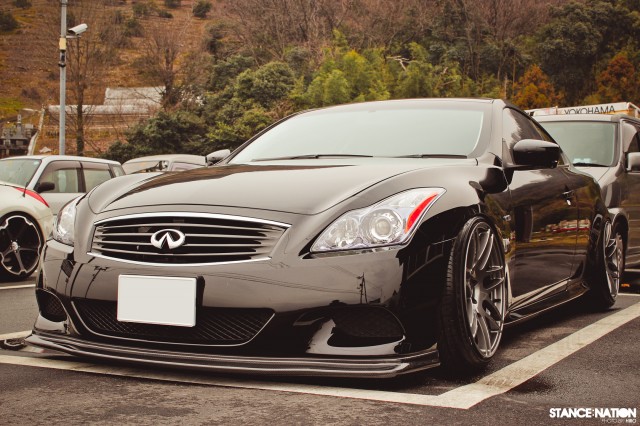 With that said, we'll leave you with a ton more photos that he provided us with. As always, make sure you drop a comment below if you have a second and let Hiro know what you think of his ride. He'll be on the lookout! Also, if you think your car has what it takes to be on our site please email us at StanceNation@gmail.com with a couple of photos and specs. We're always looking for new cars to feature no matter where you are located!