When most people think of Minnesota, they think about most things associated with the Mid-West; Corn, fields, corn, the Packers, corn, how bad the Vikings suck, more fields, and more corn.  What most people don't know is that Minnesota has a HUGE car culture .  Yes, it does thaw out enough that we get to enjoy 5-6 months of above-freezing temperatures to partake in the car-customizing culture, and we use the rest of those months of snow and ice to lock ourselves away in our garages to get ready for the coming season.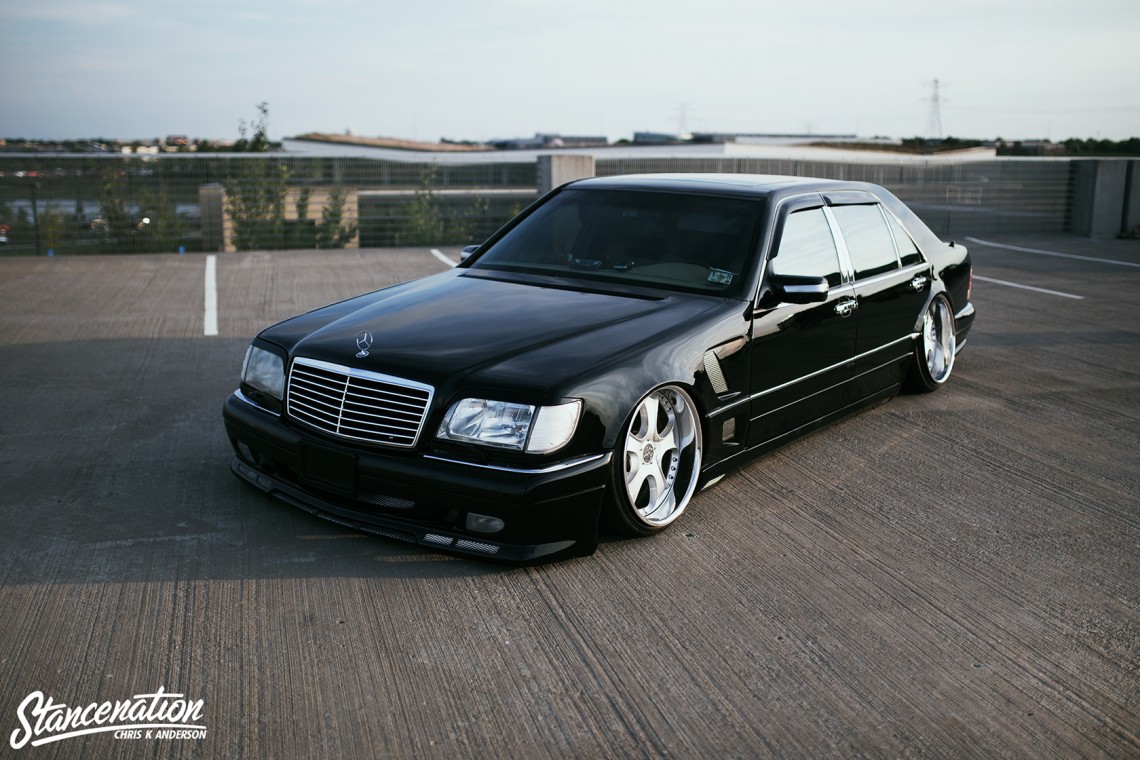 The Minnesota car-culture is indeed a large one, one that can rival the coasts in terms of enthusiasm.  We might not have as many people, but the percentage of people who are into cars based on population alone is pretty darn high.  However, our custom car culture is steeped in its roots, and classics and muscle-cars rule supreme, which isn't a bad thing.  With classics, muscle, lowriders, and hot-rods dominating our scene here, the level of fit, finish, and quality is very high.  Despite this, those same qualities don't always transpose over to the import side of things.  Since we are right, smack in the middle of the US, our trends are a bit behind the times compared to either of the coasts.  There are always exceptions though, most coming from the Euro crowd, and this S500 Benz certainly proves that, but instead of going down the traditional, cleaned, Euro-look, this Benz looks like it came straight from Japan.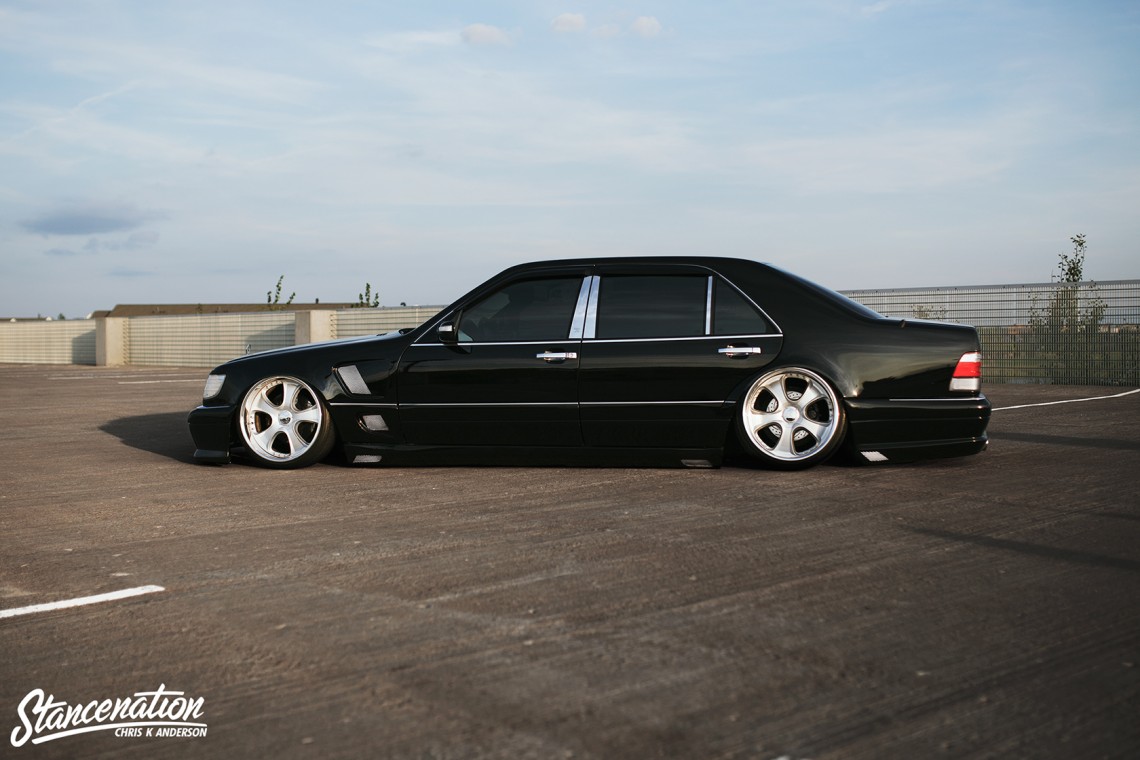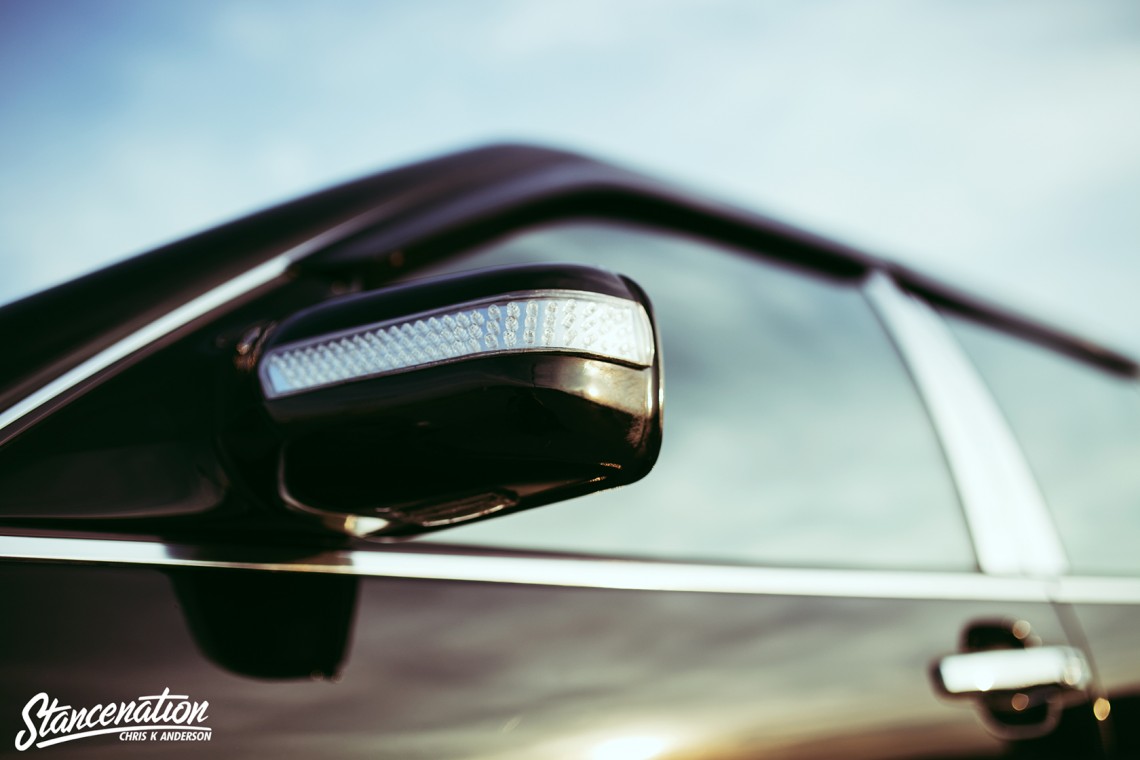 Our hardcore, VIP-Style followers will still recognize the w140 as a popular platform back in the early days of VIP.  It's big, boxy lines suited the low-down lifestyle well, and when finished in the deep, rich black that Mercedes sprays on the car, it's hard to argue that it nails that OG VIP look.  Macaulay has always been a fan of the more traditional VIP look, so when it came time to build this 1999 w140, he found a clean, black one to build upon.  Armed with nothing but passion and the determination to finish what he set out to do, Macaulay has literally come out of nowhere and blew the Mid-West scene away with his totally one-off Benz.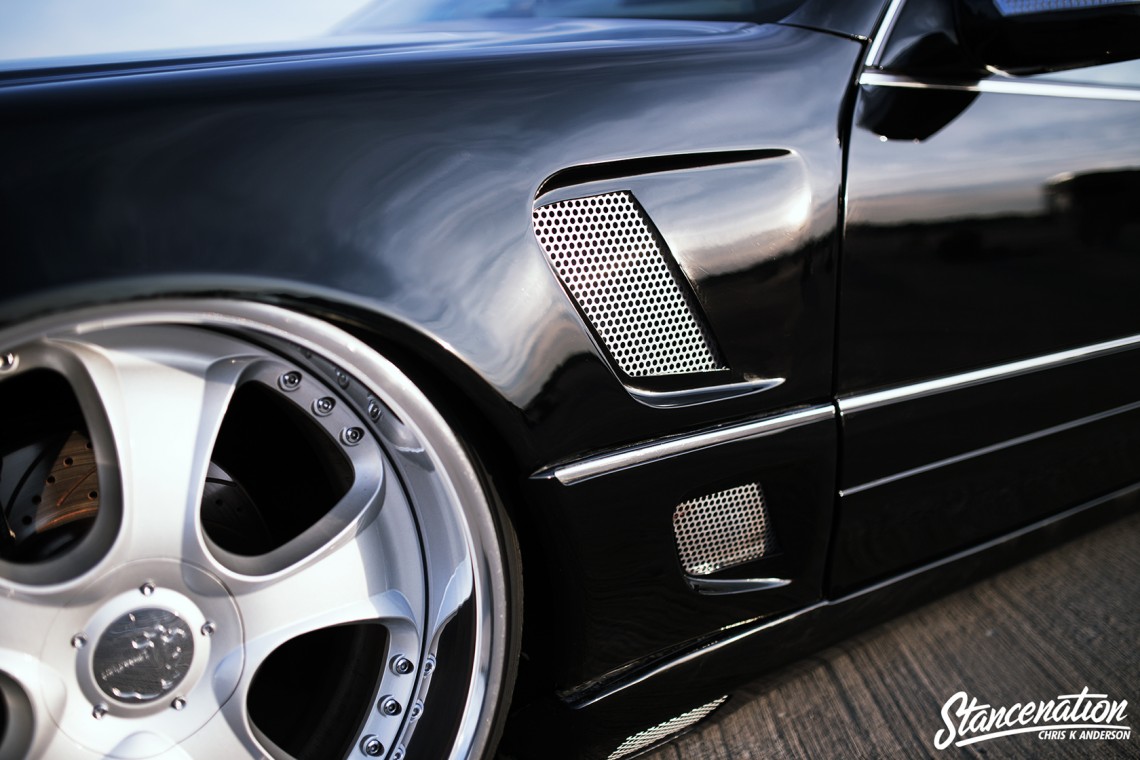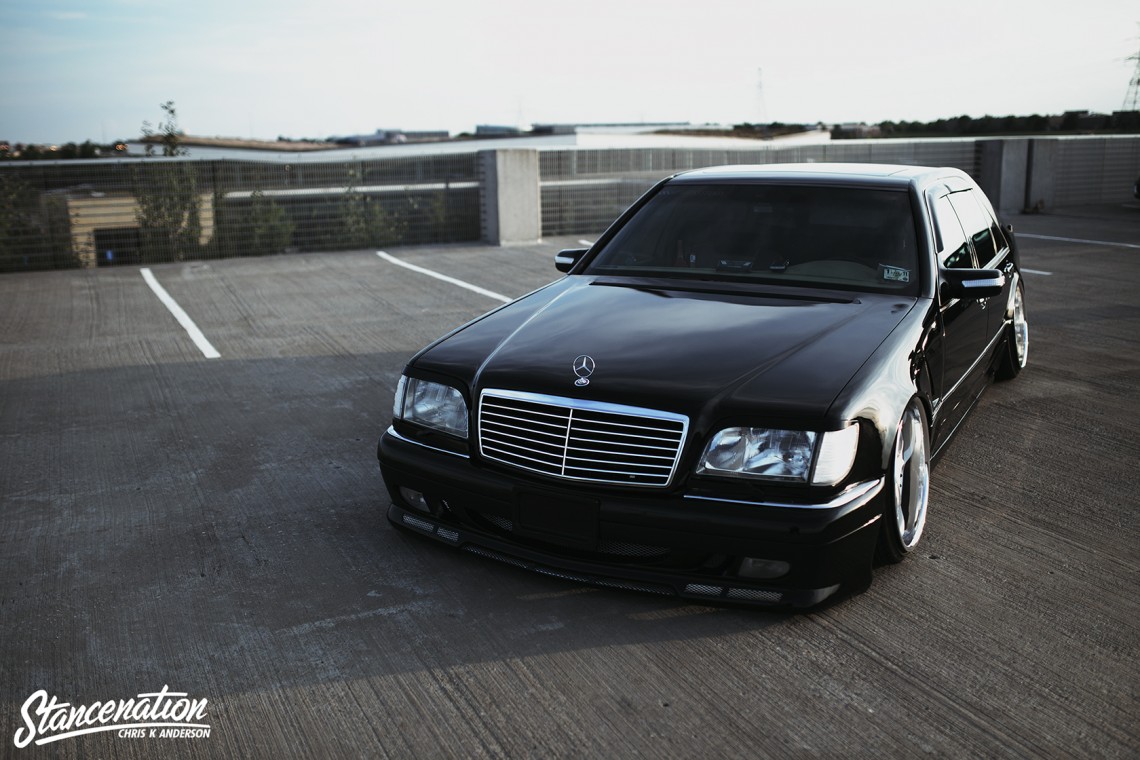 Macaulay's Mercedes is a definite mash-up of traditional, VIP-Styling mixed with a lot of common touches, especially in the lighting department.  There are a few surprising modifications too, one of which will probably catch most of our readers off guard, but more on that later.  As I mention earlier, Macaulay is one of the biggest, VIP enthusiasts I have ever met.  He loves everything about the VIP culture, and does his best to represent it here in the US, eventually leading him to start his own company, VIP Systems.  With this being his third w140 Benz, and this being the second iteration of this car, it's safe to say that Macaulay has had a chance to hone his skills.  If the car isn't impressive enough, what's more impressive is that Macaulay has done a lot of the work himself with the only exceptions being the suspension, paint, and quarter-panel work, however he was in the shop making sure things were done to his standards.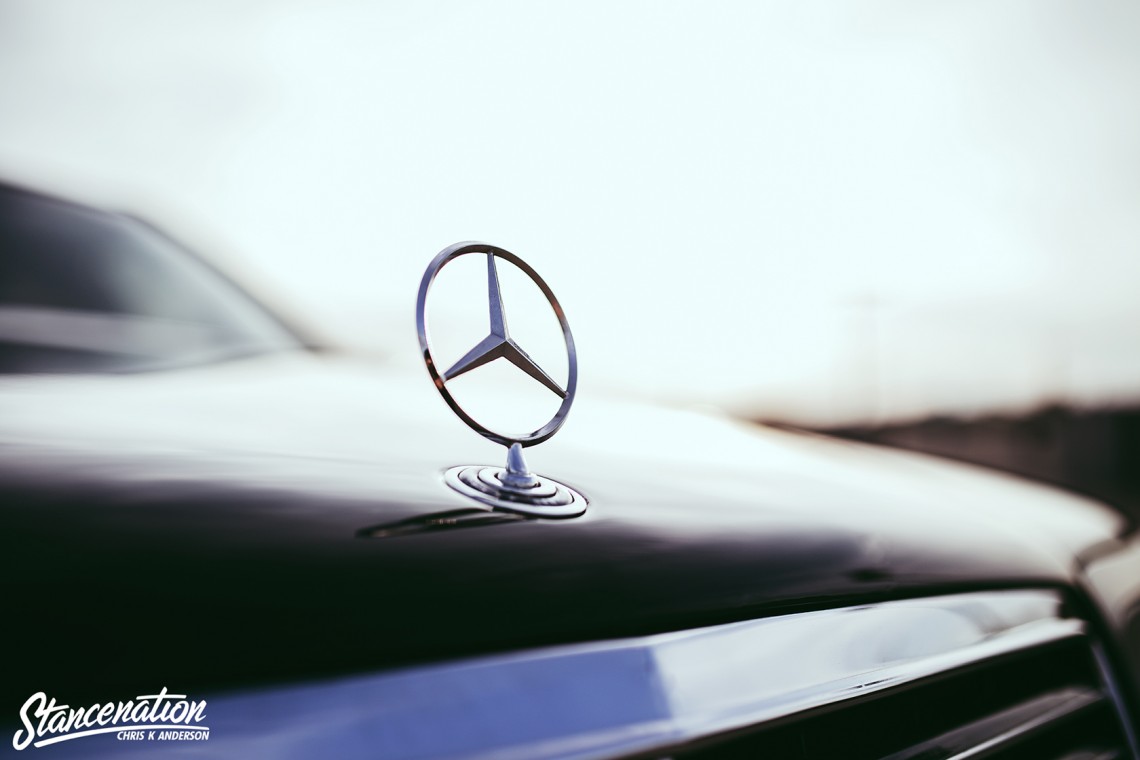 The exterior of car features a full, Wald body kit to add that extra bit of class to the already classy w140 body lines.  Custom vented fenders accompany the Wald kit along with custom quarter-panel work on the rear featuring a slight radius and healthy bit of widening to the metal.  After everything was finished in copious amounts of gloss, black paint, the staple of OG VIP-Style paints, Macaulay set about adding LED touches to the vented areas of the body.  As you'll see in the video, he managed to get the balance just right and not make it too gaudy with the lighting, despite there being a lot of it.  The mirror glass, windshield, and even the license plate have been treated to what Macaulay calls the, "holographic," treatment which needs to be seen in person to appreciate.  All of it was done by Macaulay himself and just add to the details of this car.  As with the recent trend of, "dancing," LED lights, this w140 features a host of dancing lights.  The front corners, side mirrors, and rear tail lights all light up and dance to multiple patterns to accompany the holographic lighting.  When night falls, this car becomes a rolling Las Vegas if you will, and it puts on a spectacular show that is right up there with any Vegas show.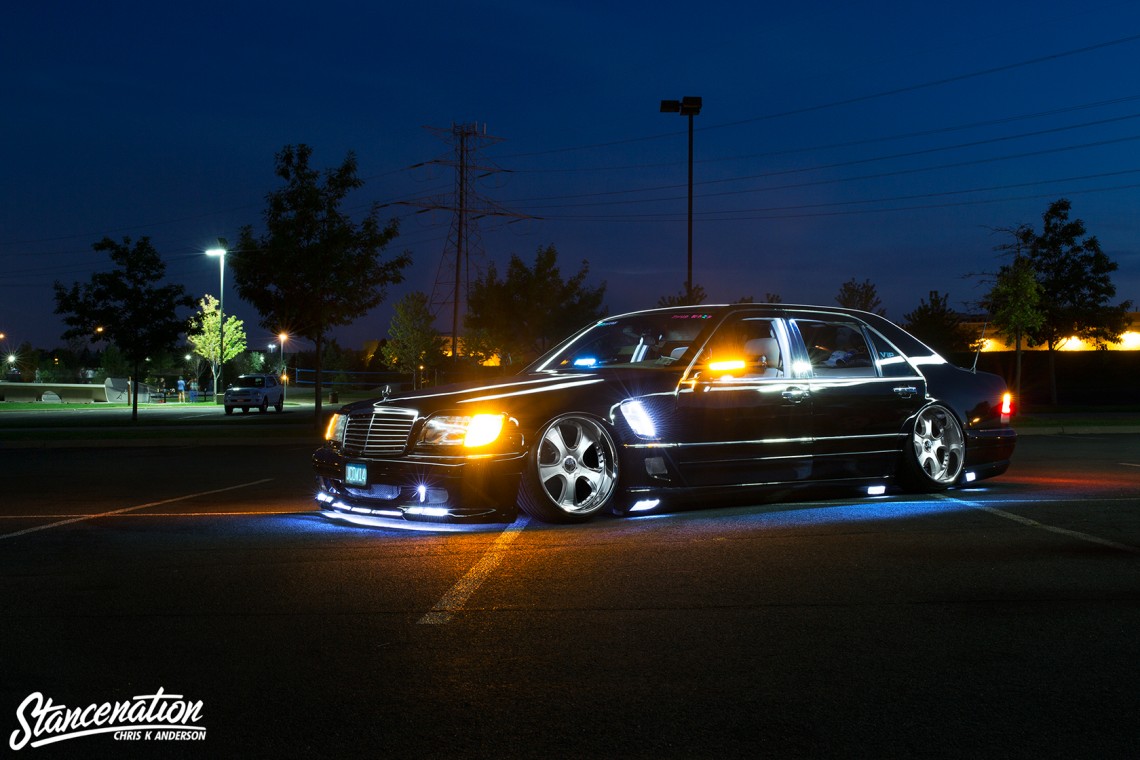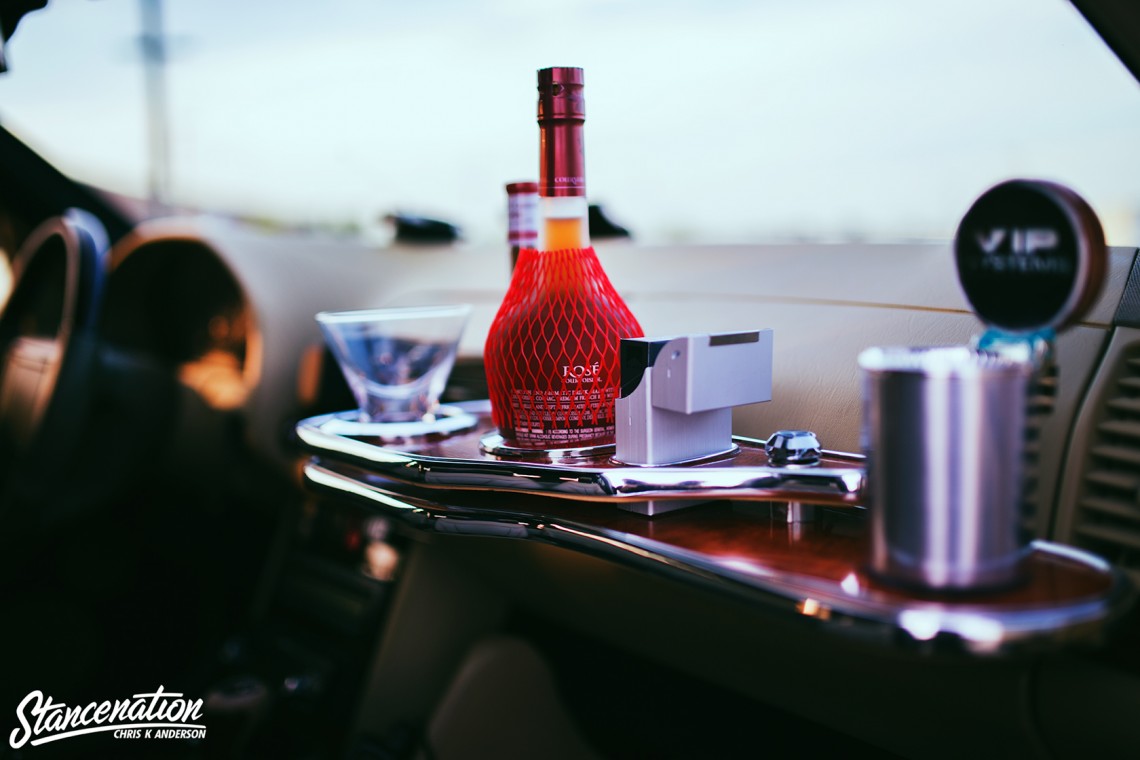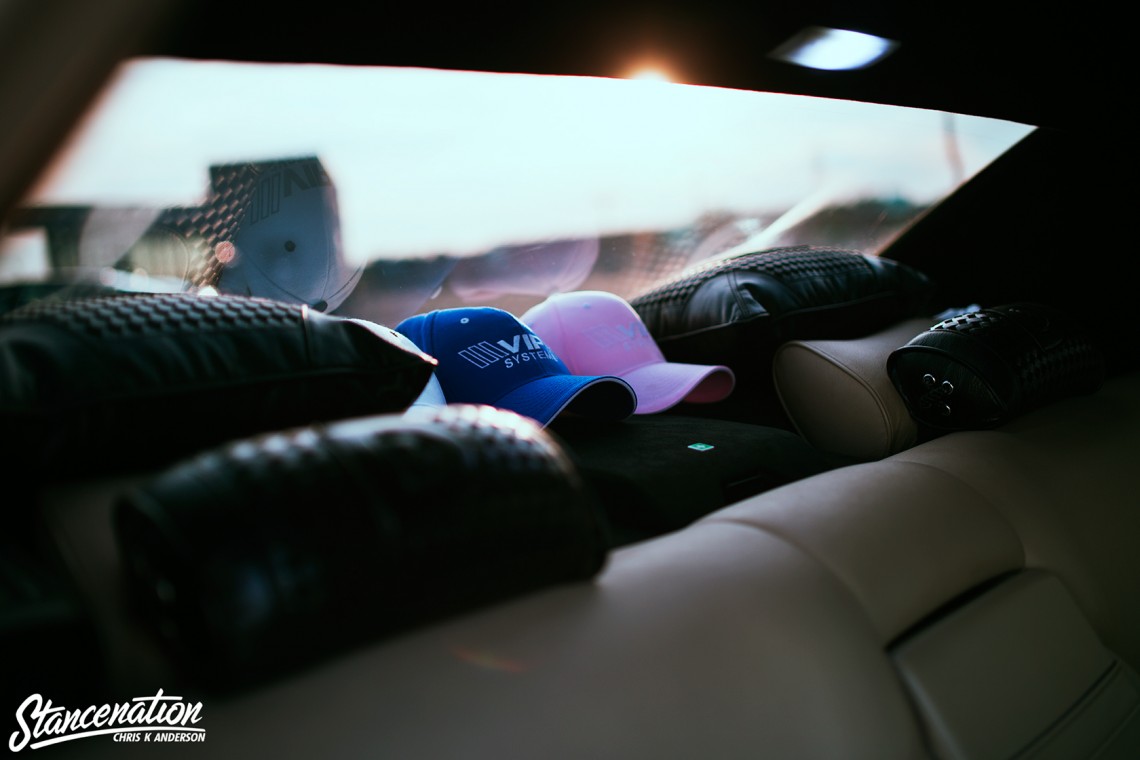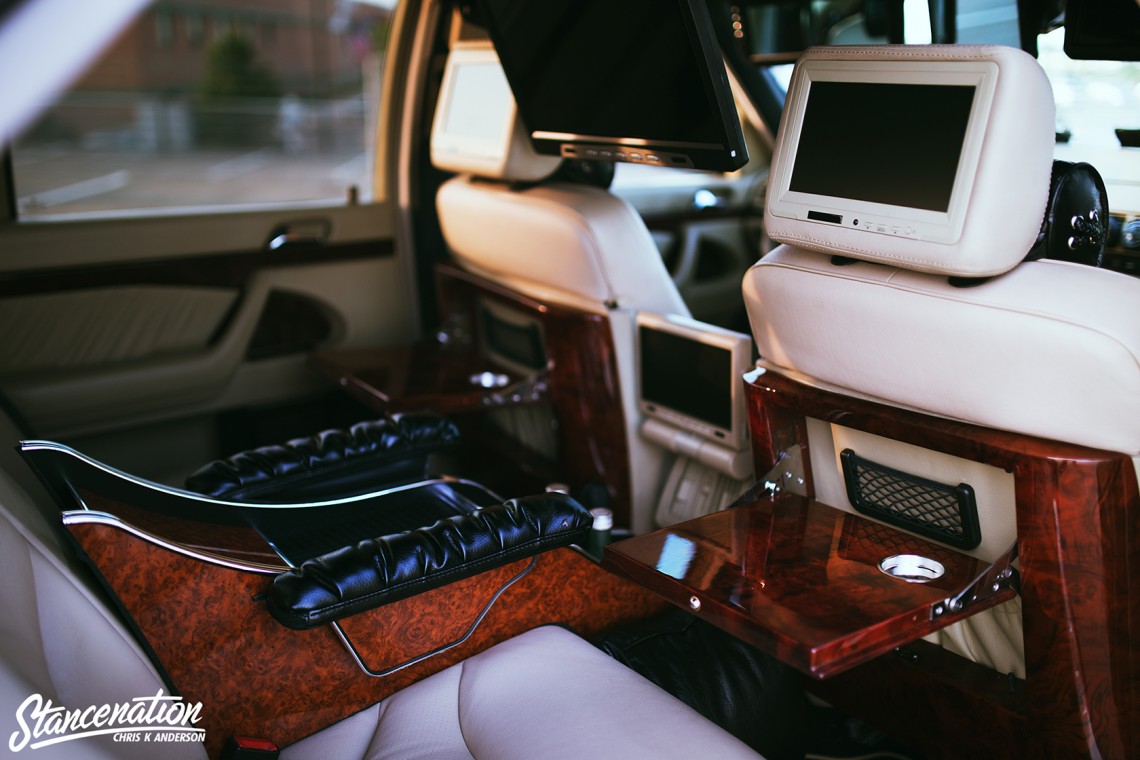 Inside the custom touches and details continue.  More custom lighting can be found throughout the interior as well as a host of VIP tables and armrests that were all built by Macaulay, accompanied by various DAD and Garson accessories for good measure.  The interior is the definition of plush and luxurious, and it has been fitted with enough TVs to rival any DUB Show entrant.  While the exterior may follow a more traditional, and subtle VIP theme, the interior definitely takes things up a few notches, yet it hasn't crossed the line of a full, over-the-top interior build with crazy fiberglass enclosures everywhere that we've been seeing more of in Japan.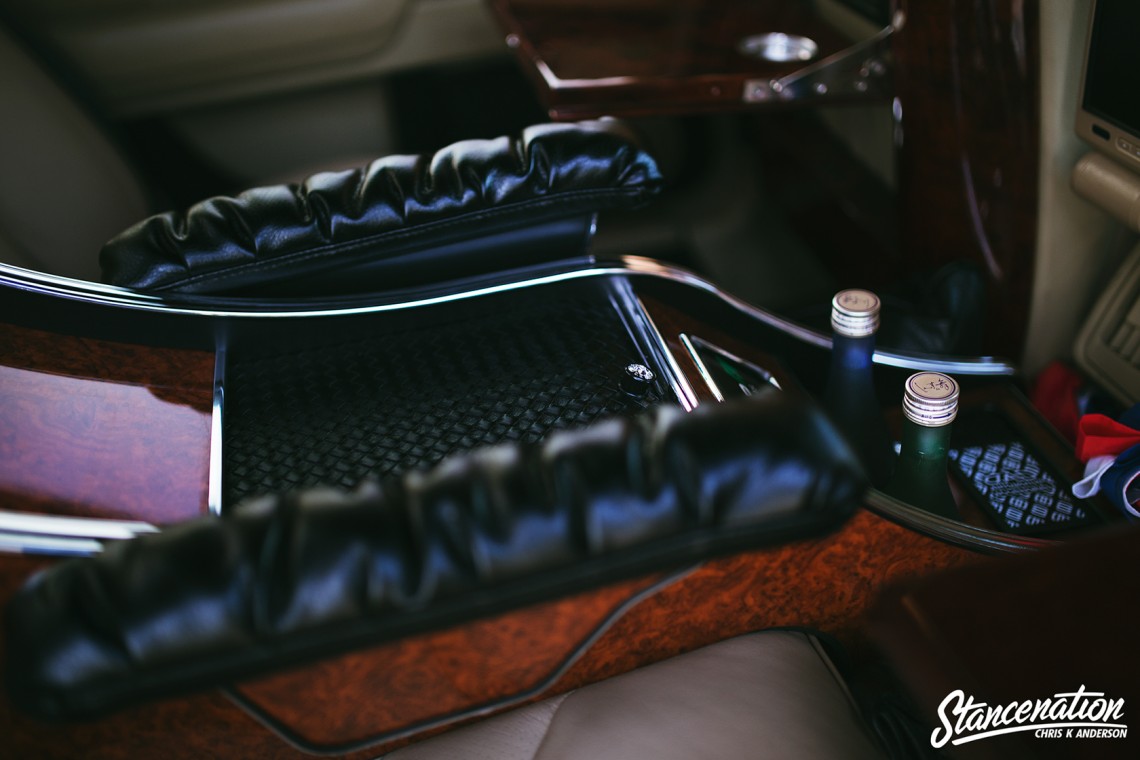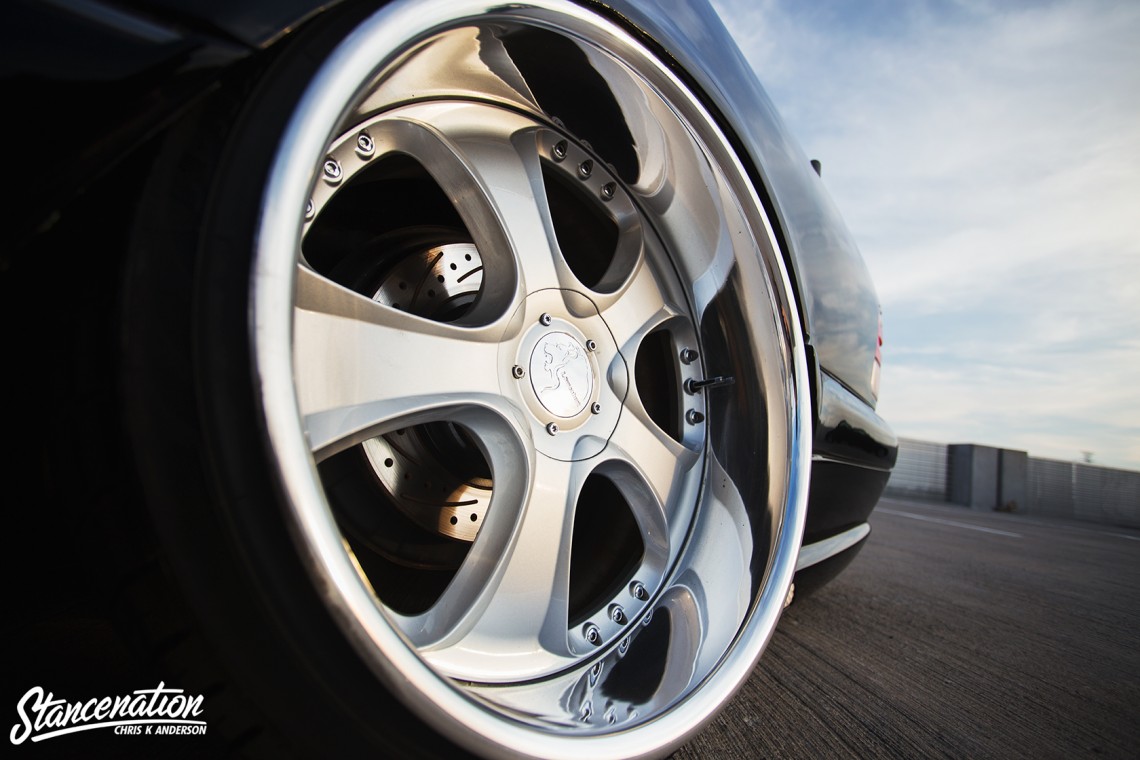 With the exterior and interior covered, the right set of rollers were essential to tie this build together.  Macaulay's last w140 featured a set of SSR Vienna wheels, but for this one, he wanted something from the Fatherland to keep with the German heritage of the car.  The Lowenhart LR5s have been taken apart and new lips added to make them 20×10 up front and 20×11 in the rear, and the classic, wide 5-spoke design fits the big-bodied Benz perfectly.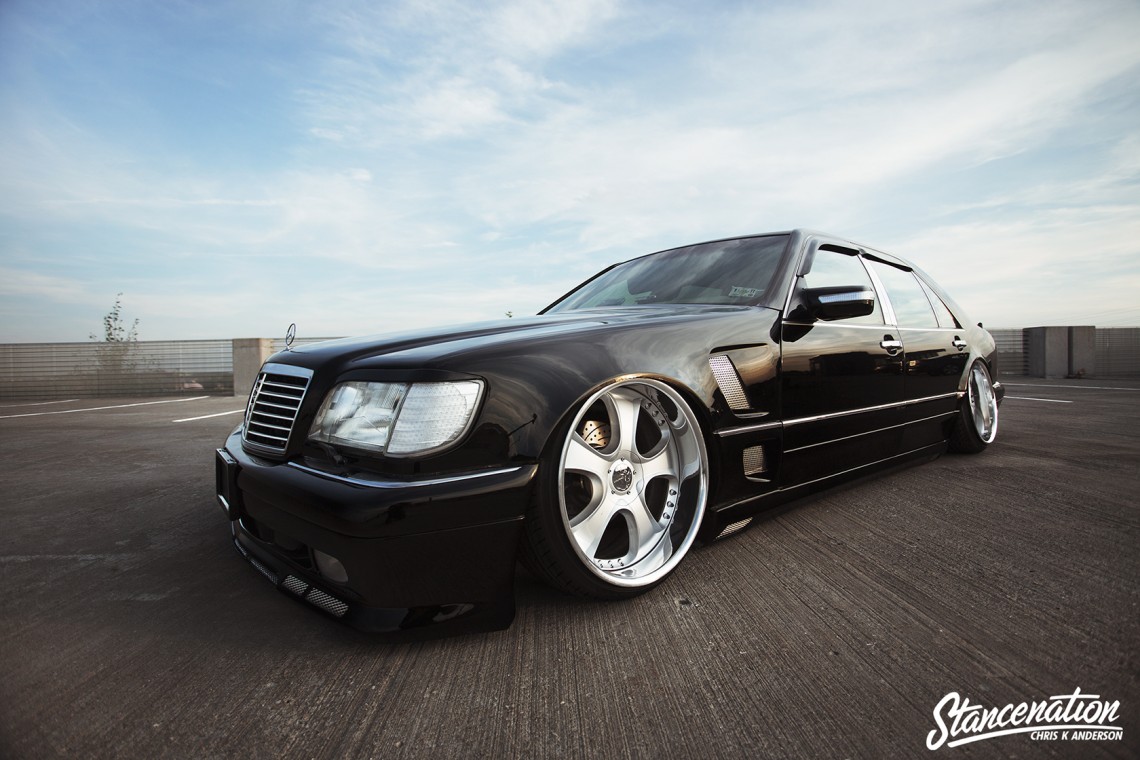 To get those wheels tucking up in the arches, and to get the car sitting on the ground as it does, most would assume that this car is bagged.  This brings us to one of the most interesting modifications done to the car.  The car is not bagged…nor is it on coilovers.  To get the car sitting the way it does, Macaulay decided to use a rather unconventional approach for VIP-Style cars and installed hydraulics on all four corners.  With four batteries, four pumps, and four switches, this Benz can sit higher than stock and drop to the floor at the flick of a switch, and probably hop with the best of them if it wanted to.  It's rather comical to see how much travel this car has in the suspension.  With it all the way up, you could easily fit your head between the wheel and fender, but simply hitting a switch puts the body on the ground.  As I said, it's a rather unconventional application, but one that really makes this car unique.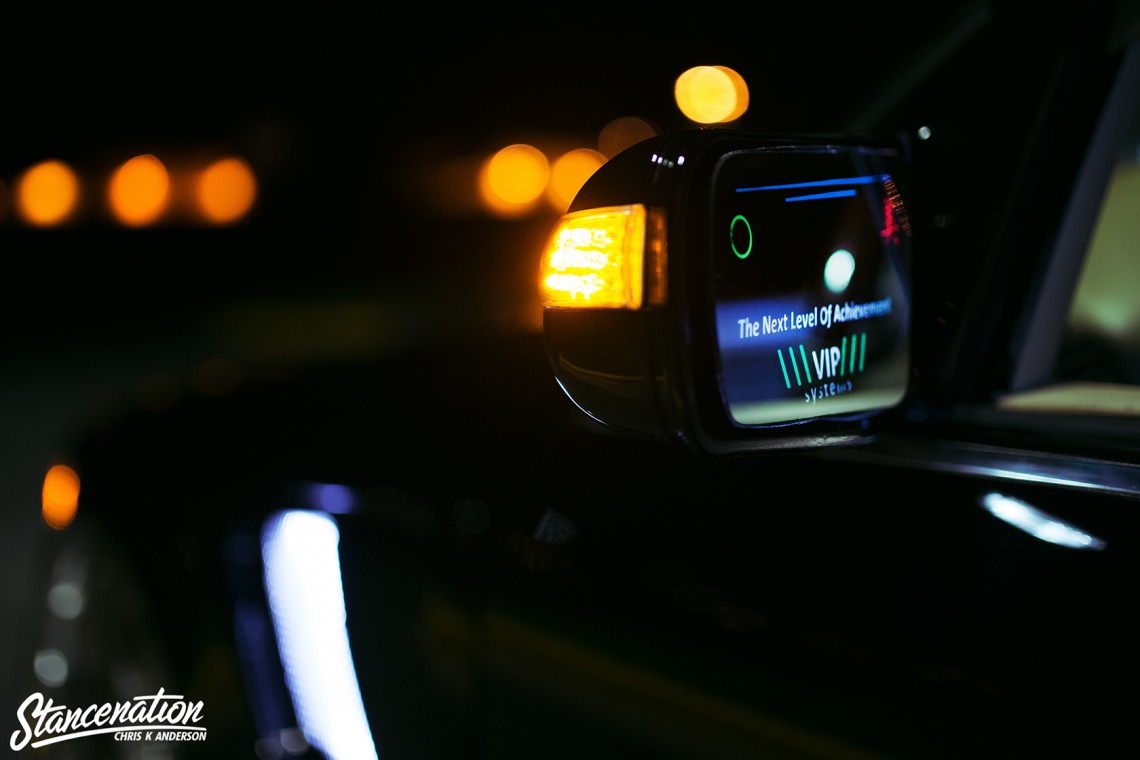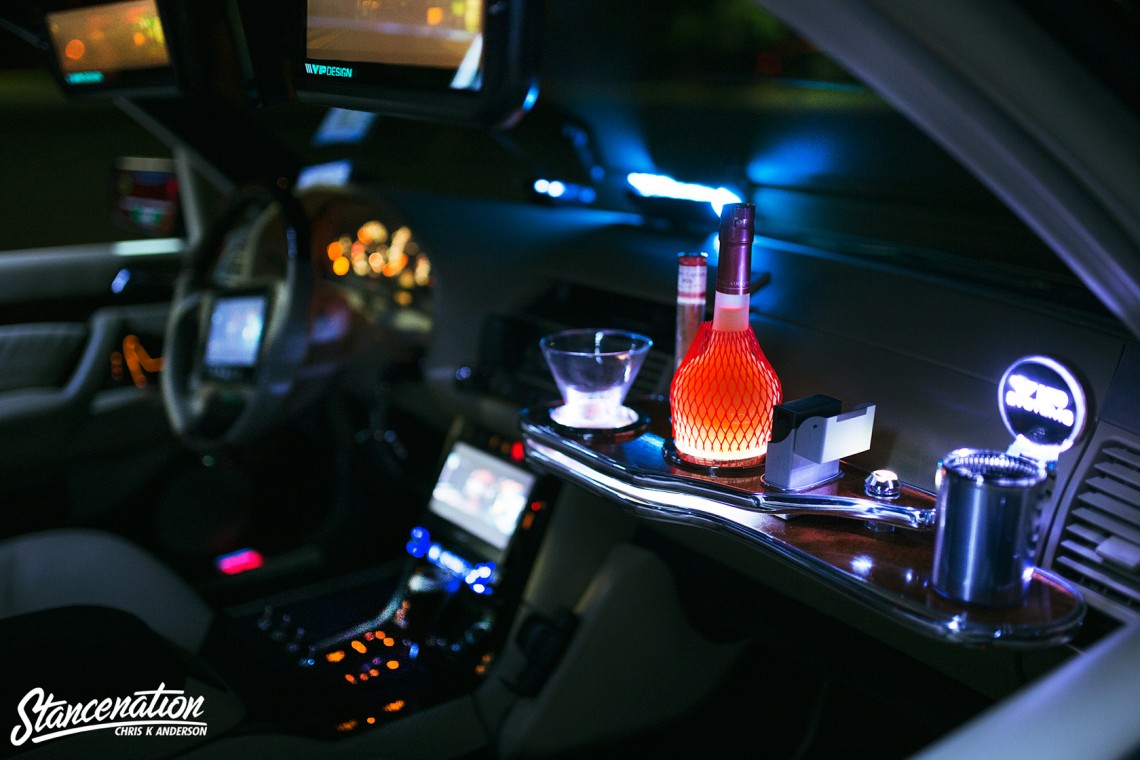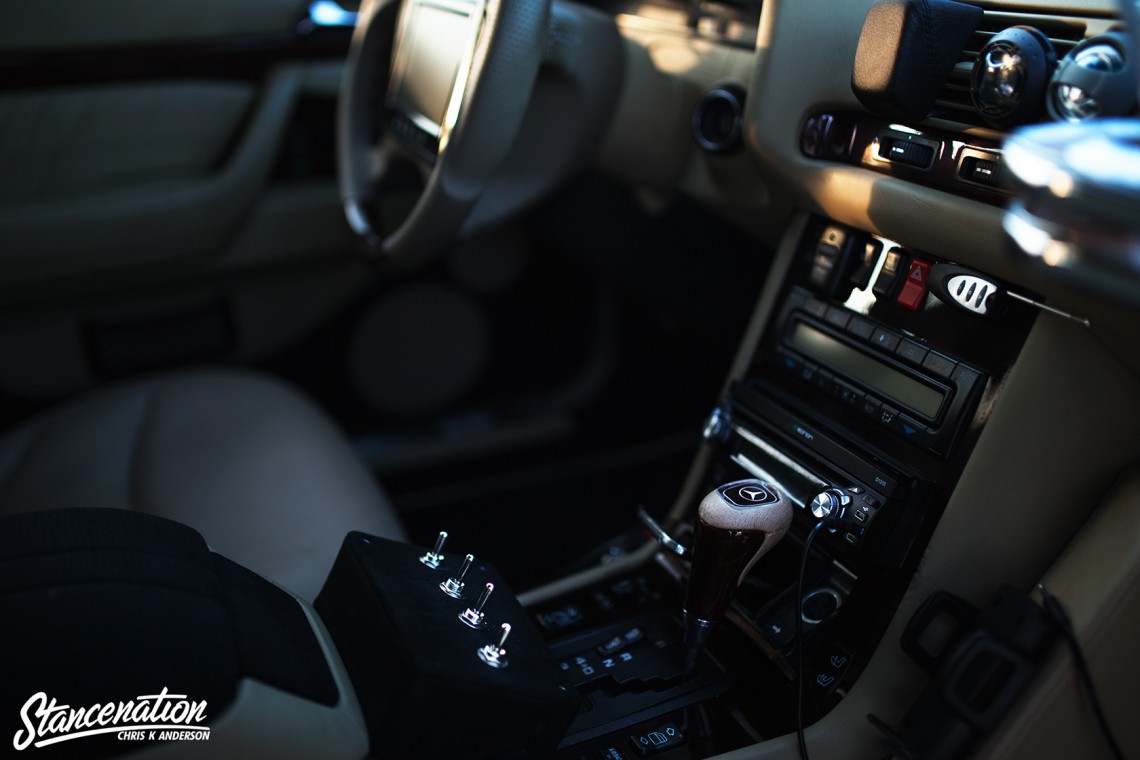 In the end, it took three, hard years of work and dedication to get his Mercedes where he wanted to.  I first saw the car in 2009 or 2010 back when it just had the hydros installed and a less aggressive set of Lowenhart wheels and back then I thought the car was seriously cool.  After not spotting Macaulay for a few years after 2011, he hit me up earlier this year to see if I wanted to check out his Mercedes now that he had, "finished," it.  When I pulled up to see it, I couldn't believe it.  It's hard to believe a car of this caliber came from the place I called home.  I'm used to being floored by killer hot-rods and rat-rods, but not something from the import crowd.  In a local scene where all you need to be "cool" is some coilovers and a set of XXRs, this Benz is a breath of fresh air, and a sign of hope that there are people willing to put the time, effort, and money into building a quality car.  With the US VIP scene still in its young days, and the VIP trend starting to spread, cars like Macaulay's Benz will set the standard that others will hopefully follow.  Instead of throwing a bunch of cheap parts at a car hoping to get more Instagram likes, more people should realize that quality parts, and proper planning will yield better results even when it comes to personal satisfaction in the car, because at the end of the day, you're supposed to be building a car because you like it.  Macaulay did just that, and in a scene where everyone is looking at the coasts to see who's going to turn out the next, hottest, VIP car, this man came and put Minnesota on the map in a big way.  Till next time.