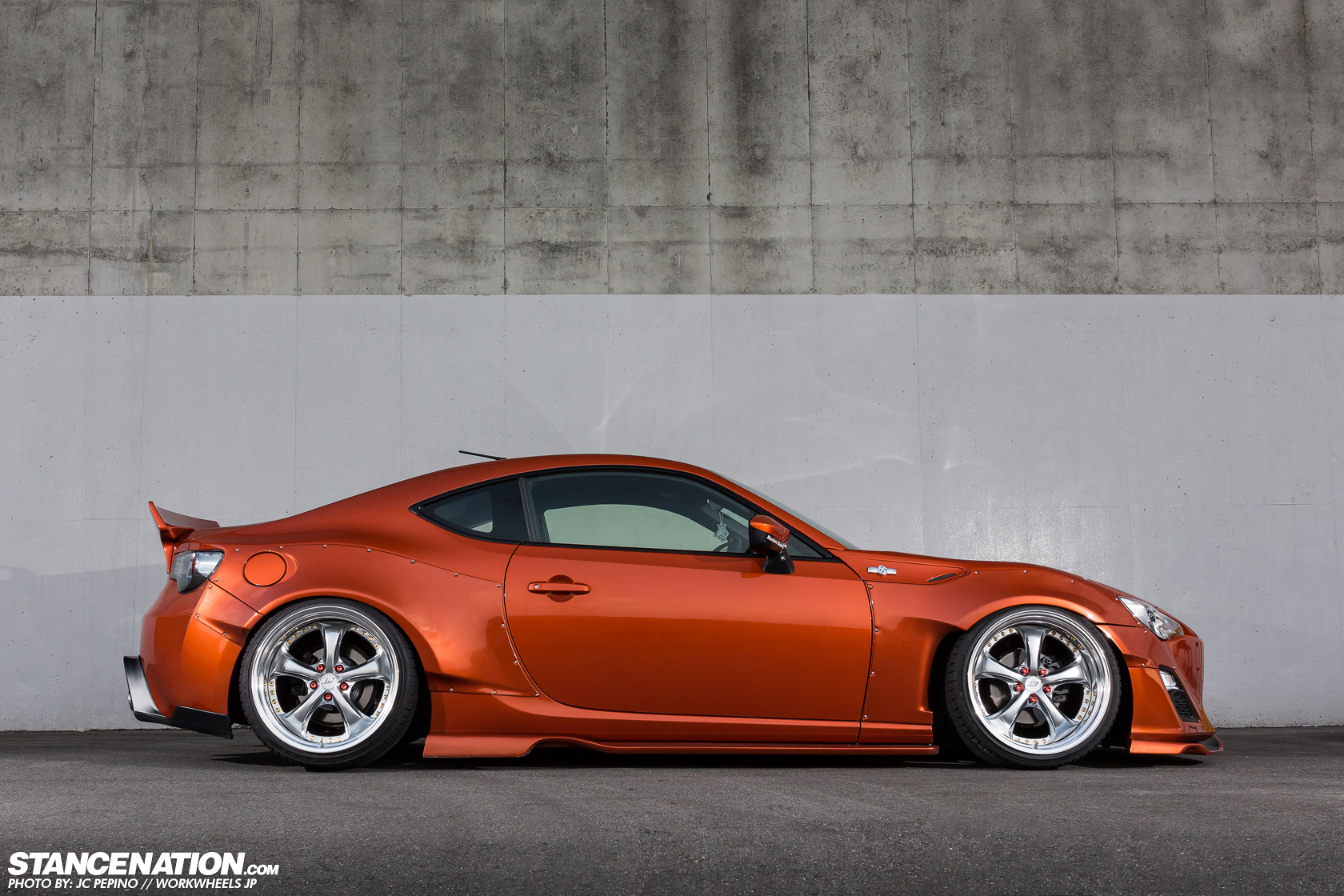 As the successor of a drift legend, the Toyota 86 was fated to be a success in the import car scene. Being fun to drive and having huge aftermarket support right off the lot made it an easy choice for Satomi Nakawatase. Satomi-san is no stranger to building cars, or being on StanceNation for that matter. Everyone should remember his last masterpiece, the Volklinger S14, which made car-forum headlines and provoked fury in Nissan-purists around the world. While his current build is not nearly as wild (yet), Nakawatase-San's FT86 is still turning heads, and this build has just begun.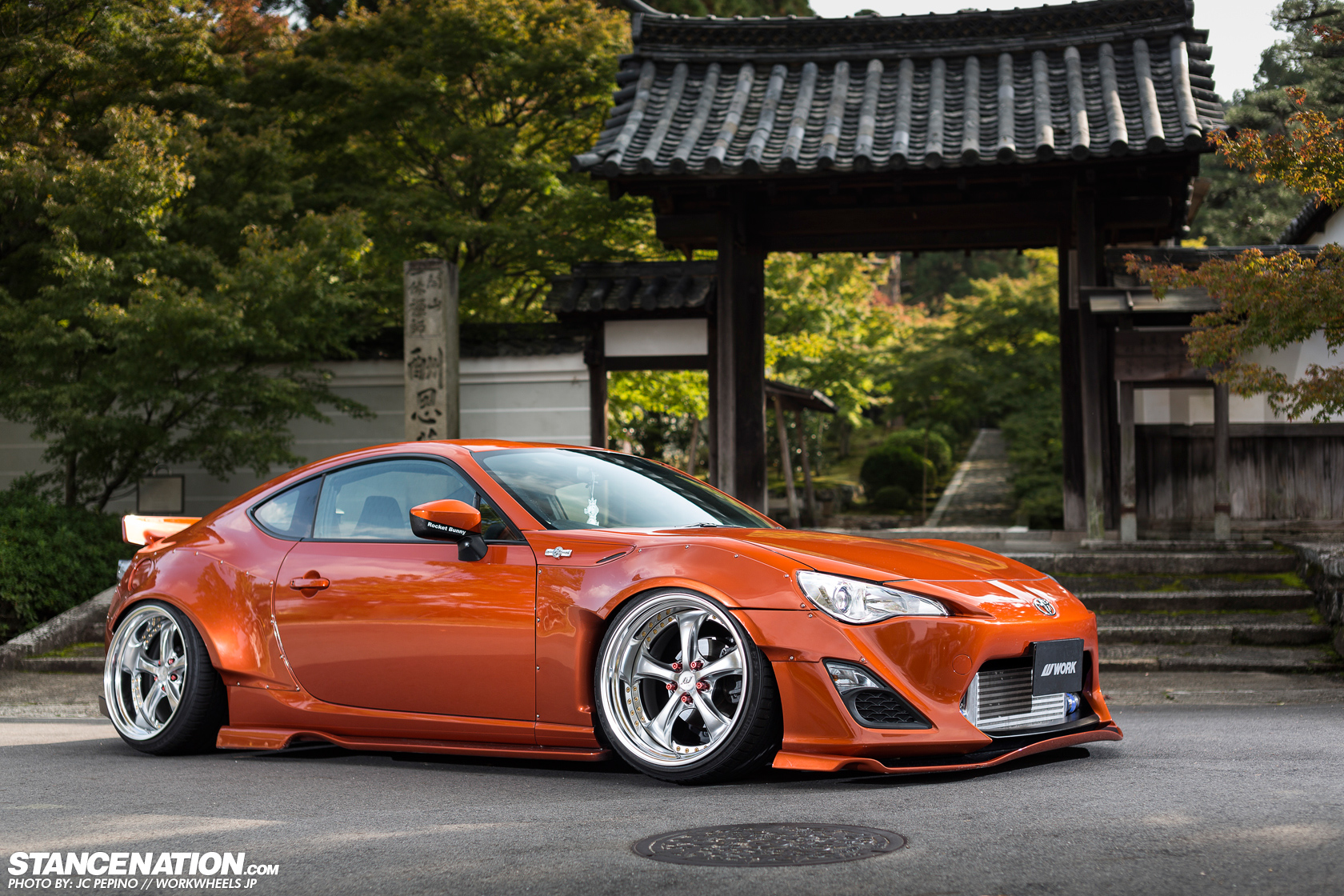 Nakawatase-San's favorite part of the car when he bought it was the stock bumpers, which is why he decided to use the Rocket Bunny V1 aero kit. This instantly identifiable wide-body aero kit keeps the original Toyota design and emphasizes it with a front lip spoiler and rear diffuser and riveted over-fenders. He also opted for the rear Duck-Tail wing from the RB V2 aero kit to go with a smoother look.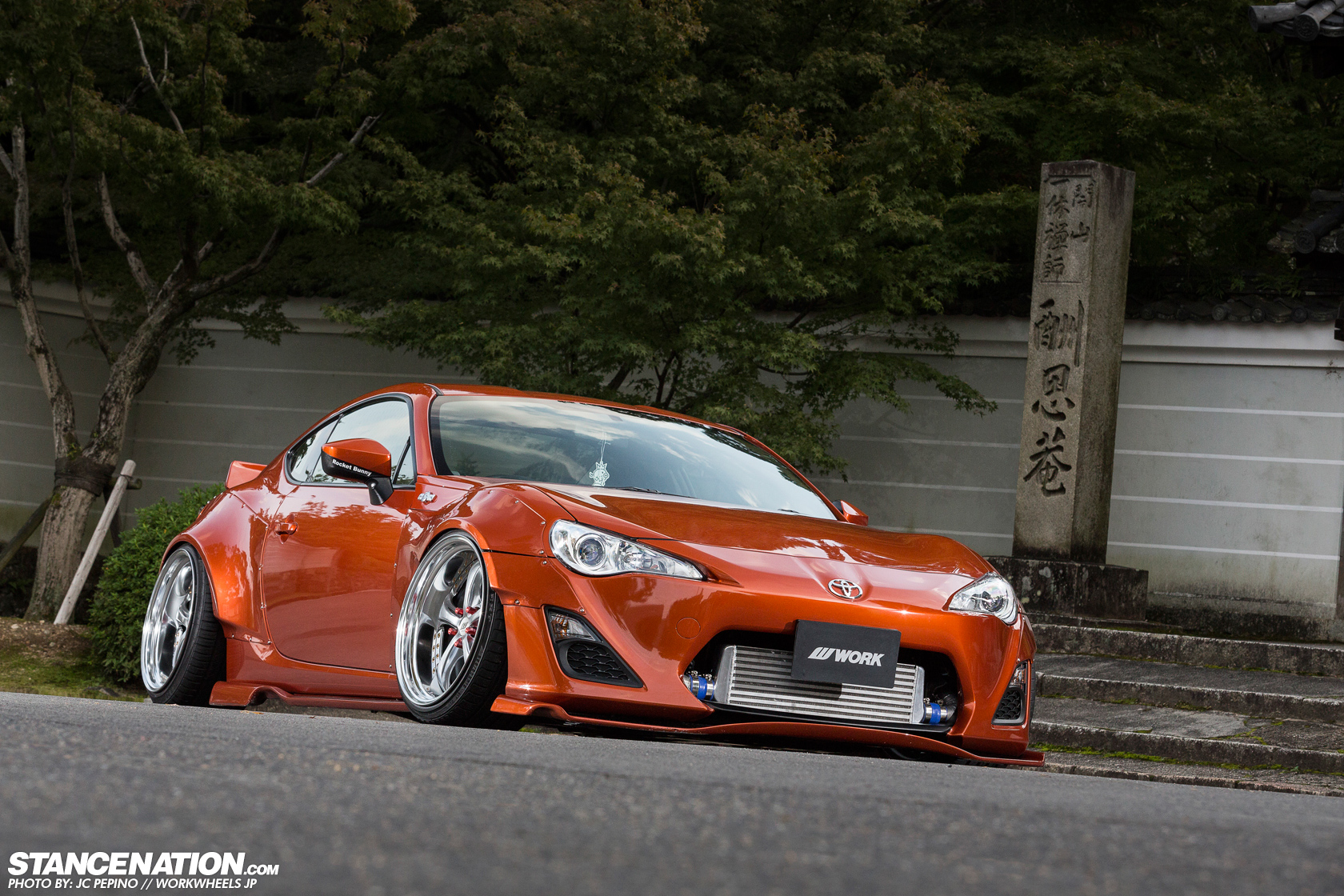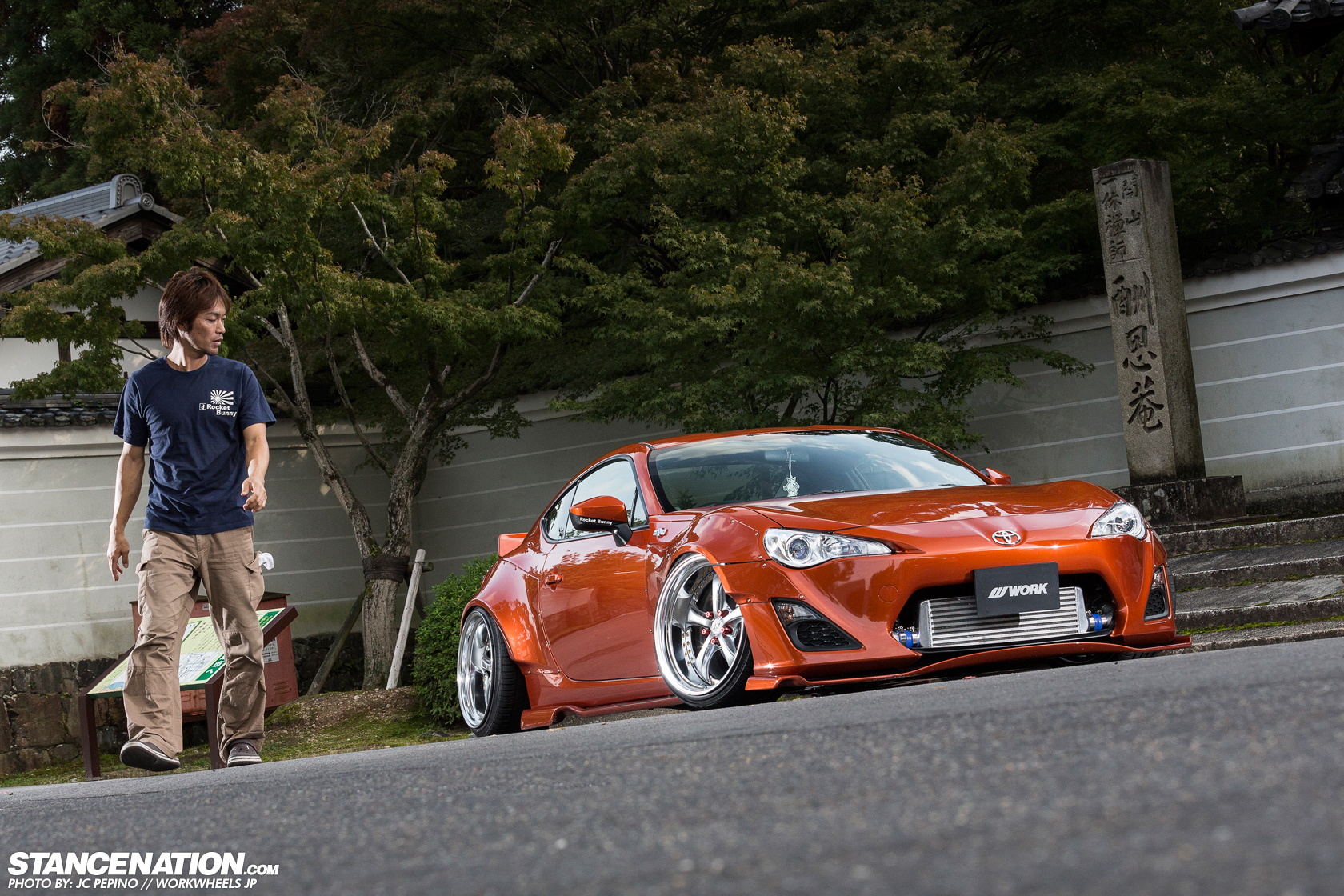 He admits that the most difficult part of his build, so far, was cutting his fenders and modifying the inside arches to accommodate the wheels stuffed under those 40mm front and 65mm rear over-fenders. Nakawatase-San is running Work prototype step-lipped VS-KF's in 19x11J +20 (F) and 19x12J +9 (R). A perfect fit for the car in my opinion.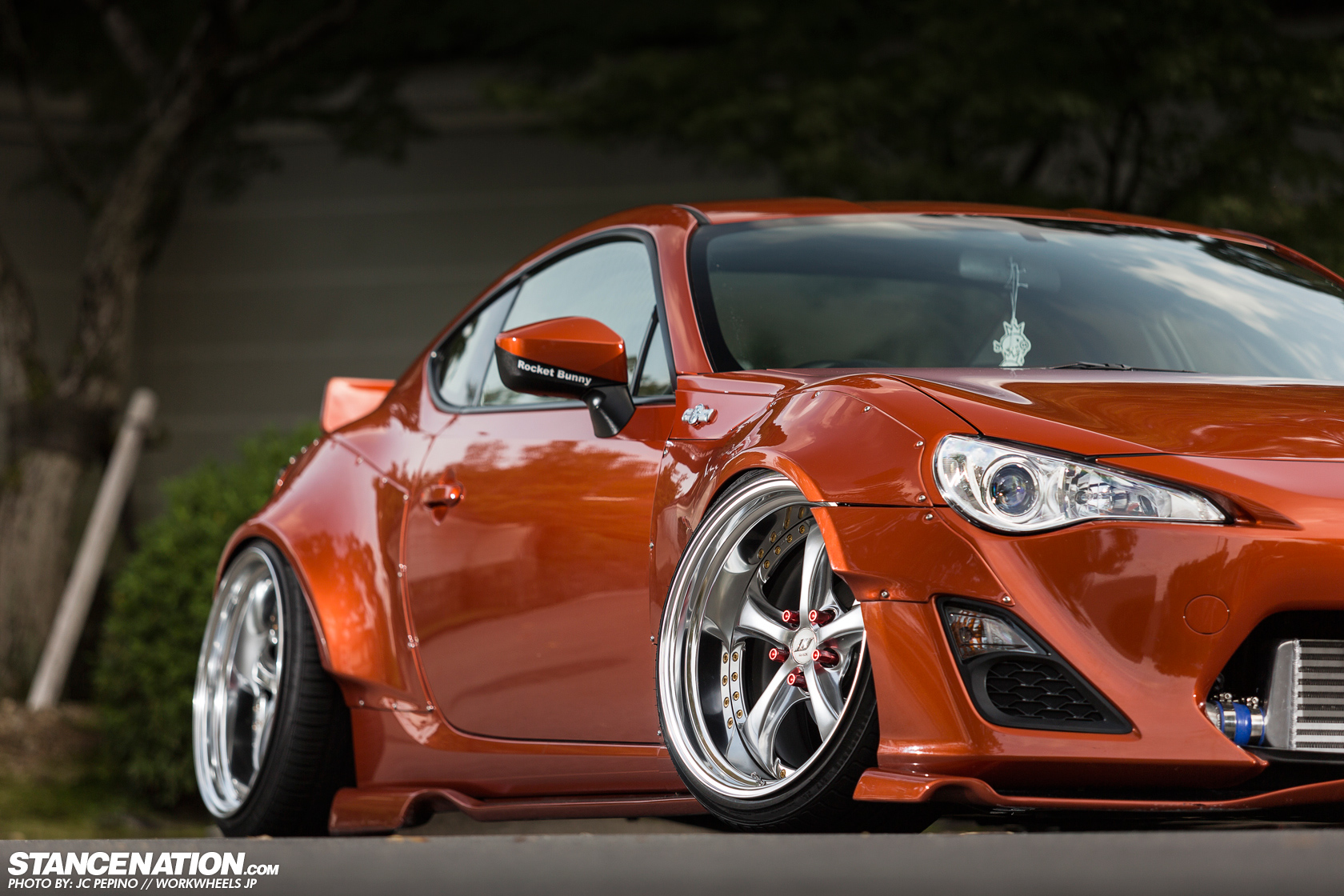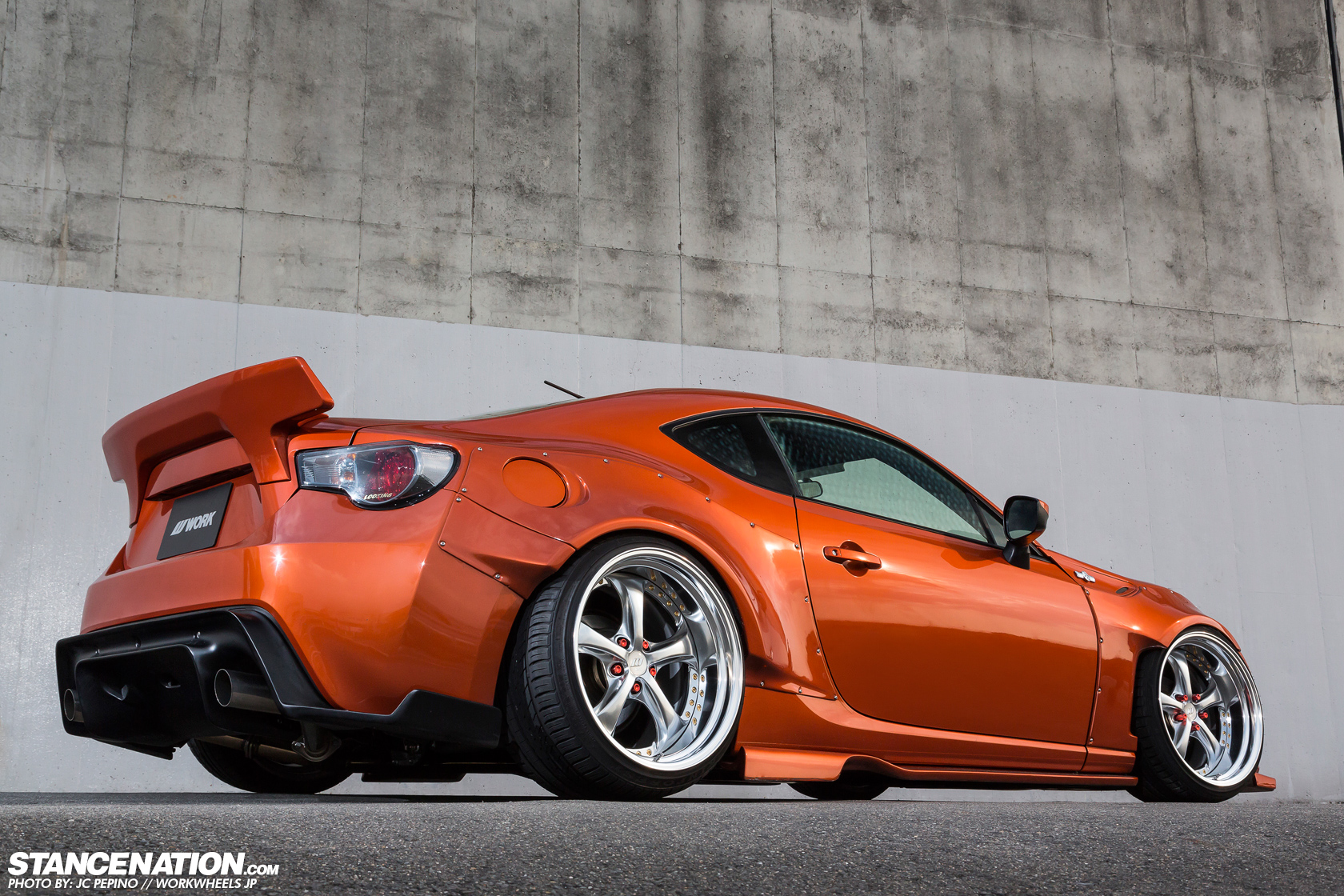 "Setting up the arms in order to install those big wheels was also no easy task," says Satomi-san. Nakawatase-San is running STANCE coilovers and full STANCE arms in the rear for added suspension tuning. When running a lot of negative camber up front, due to the car's arm geometry, the front stabilizer touches the dampers when you turn the steering wheel. So, of course, Nakawatase-San got rid of the front stabilizer.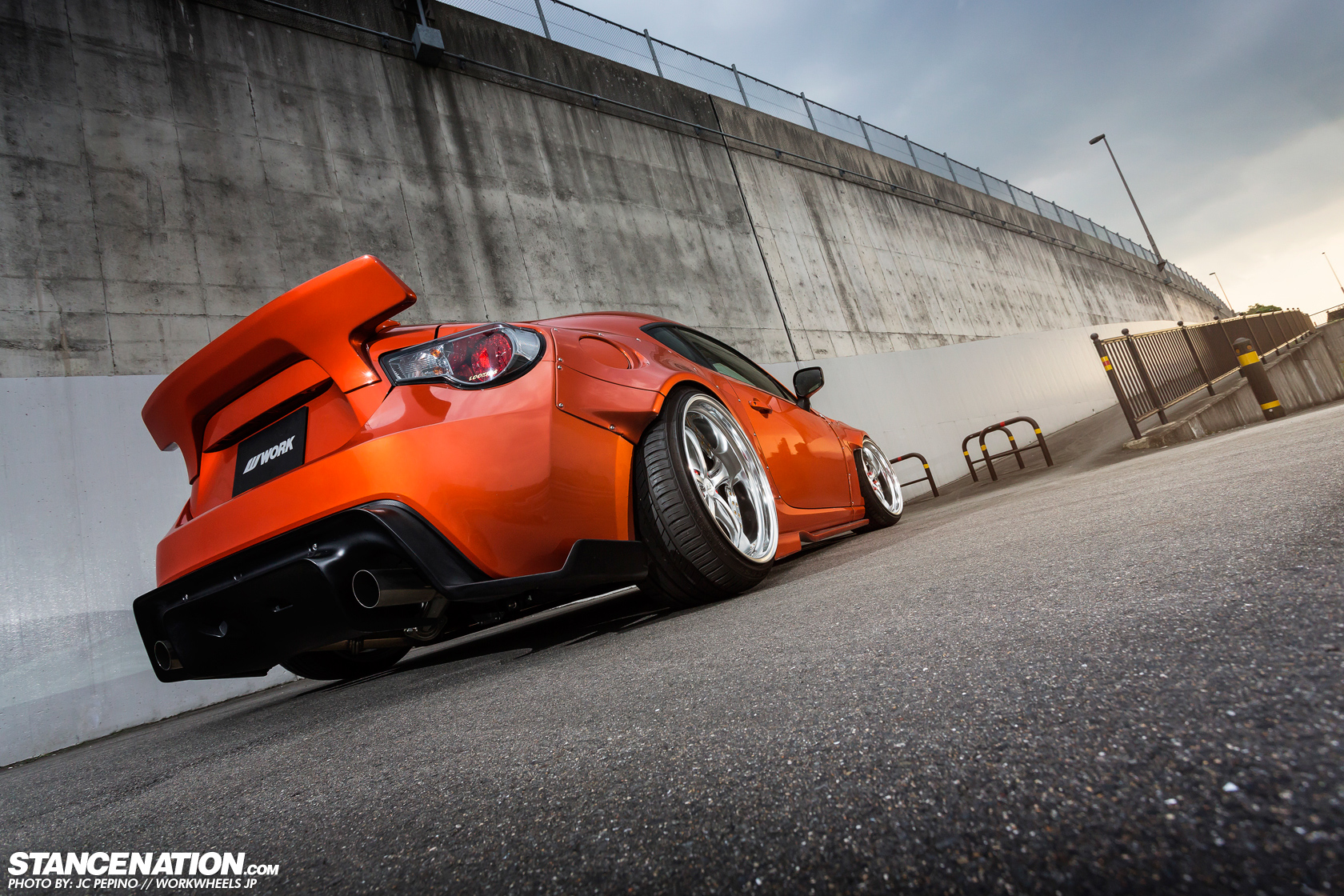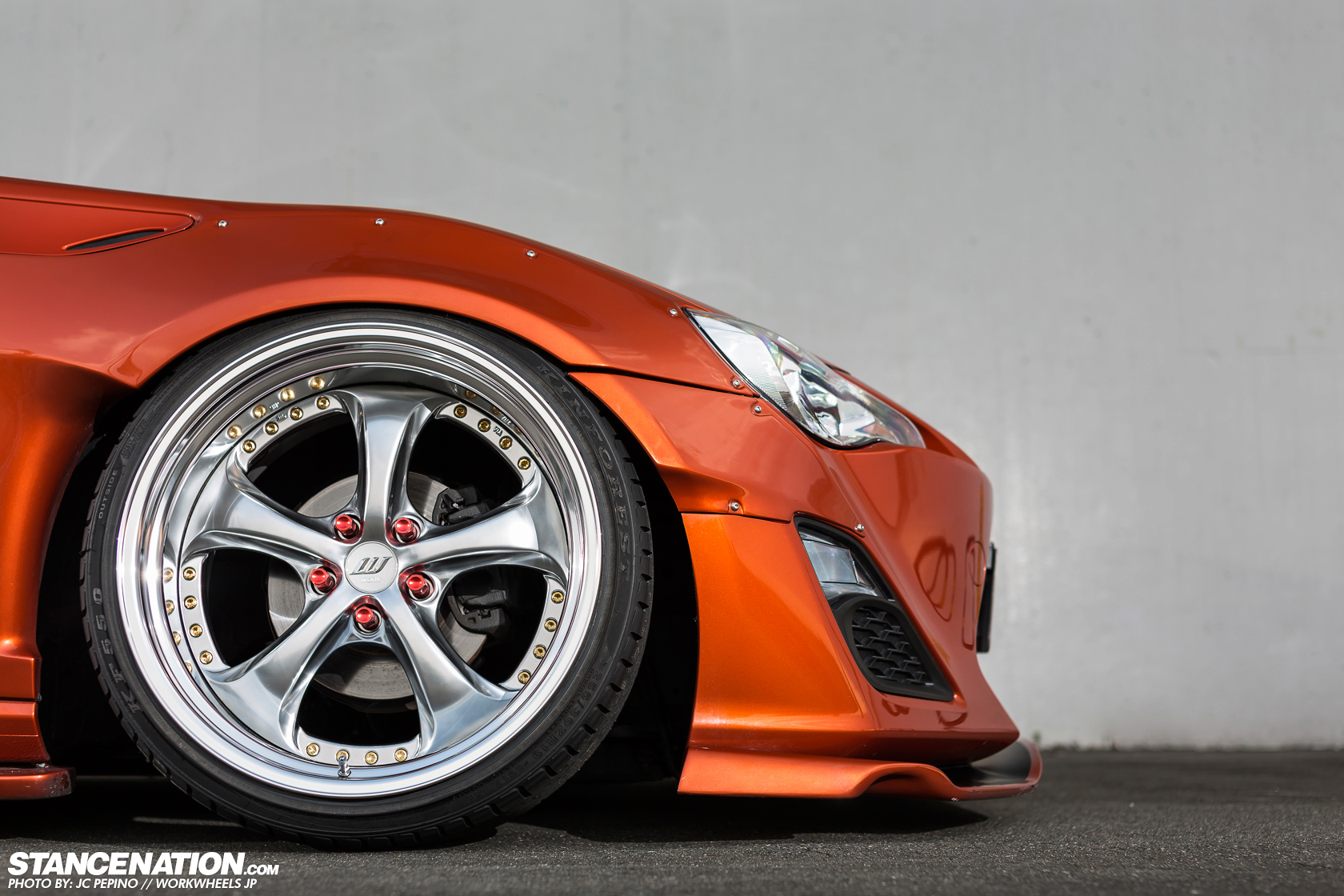 Though the 86 is fun to drive from the factory, Satomi-san wanted to give the naturally aspirated 2.0L 4U-GSE 197hp engine a little more power. His most recent purchase for the car was a full GReddy T518Z Turbo Kit. This kit includes a GReddy T518Z turbo, Trust 4-to-1 stainless header, stainless 60mm downpipe, Airinx AY-SB (70mm) air intake, and GReddy FMIC. These upgrades, in addition to his GReddy cat-back exhaust system, should bring him close to a 100hp gain with a proper tune.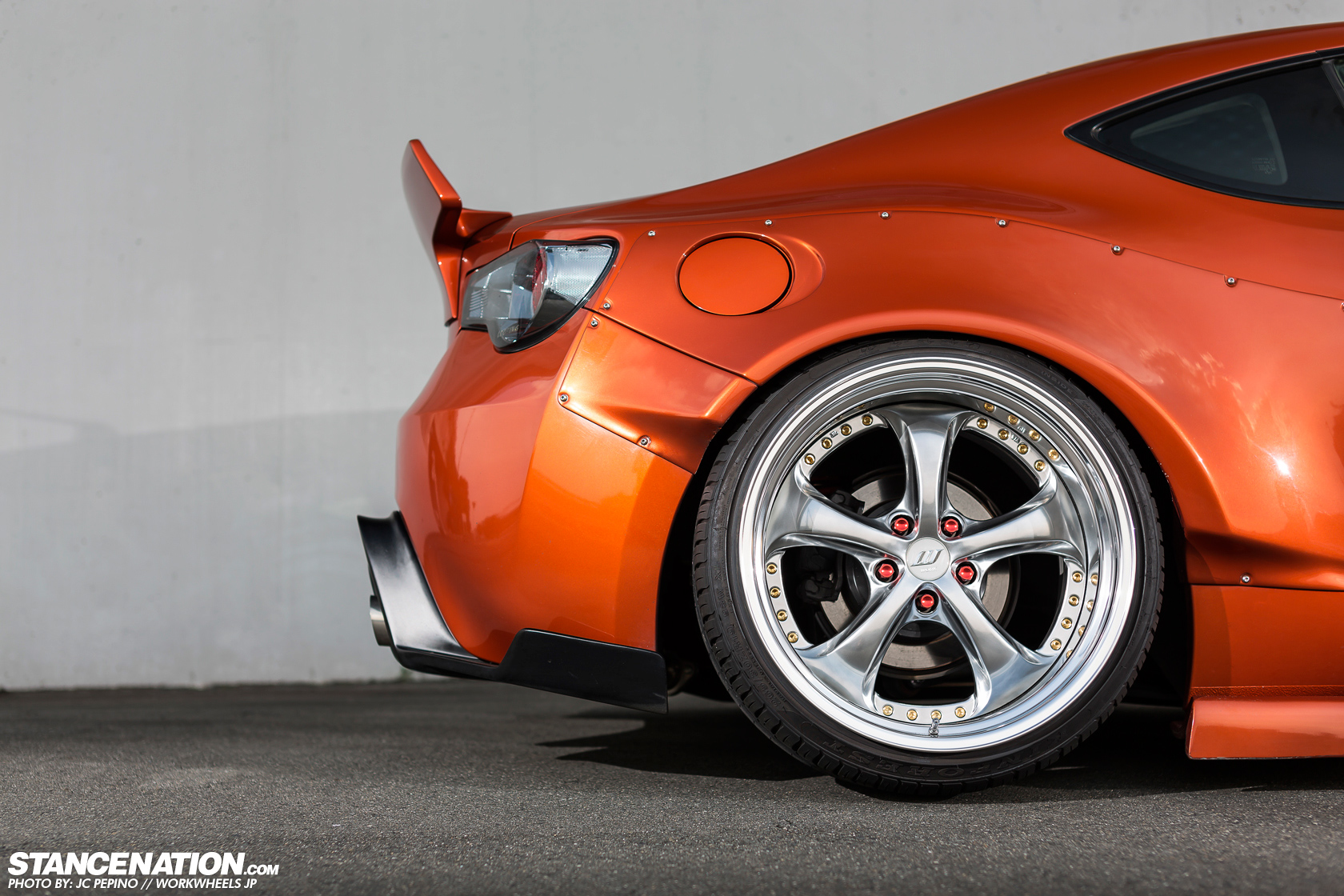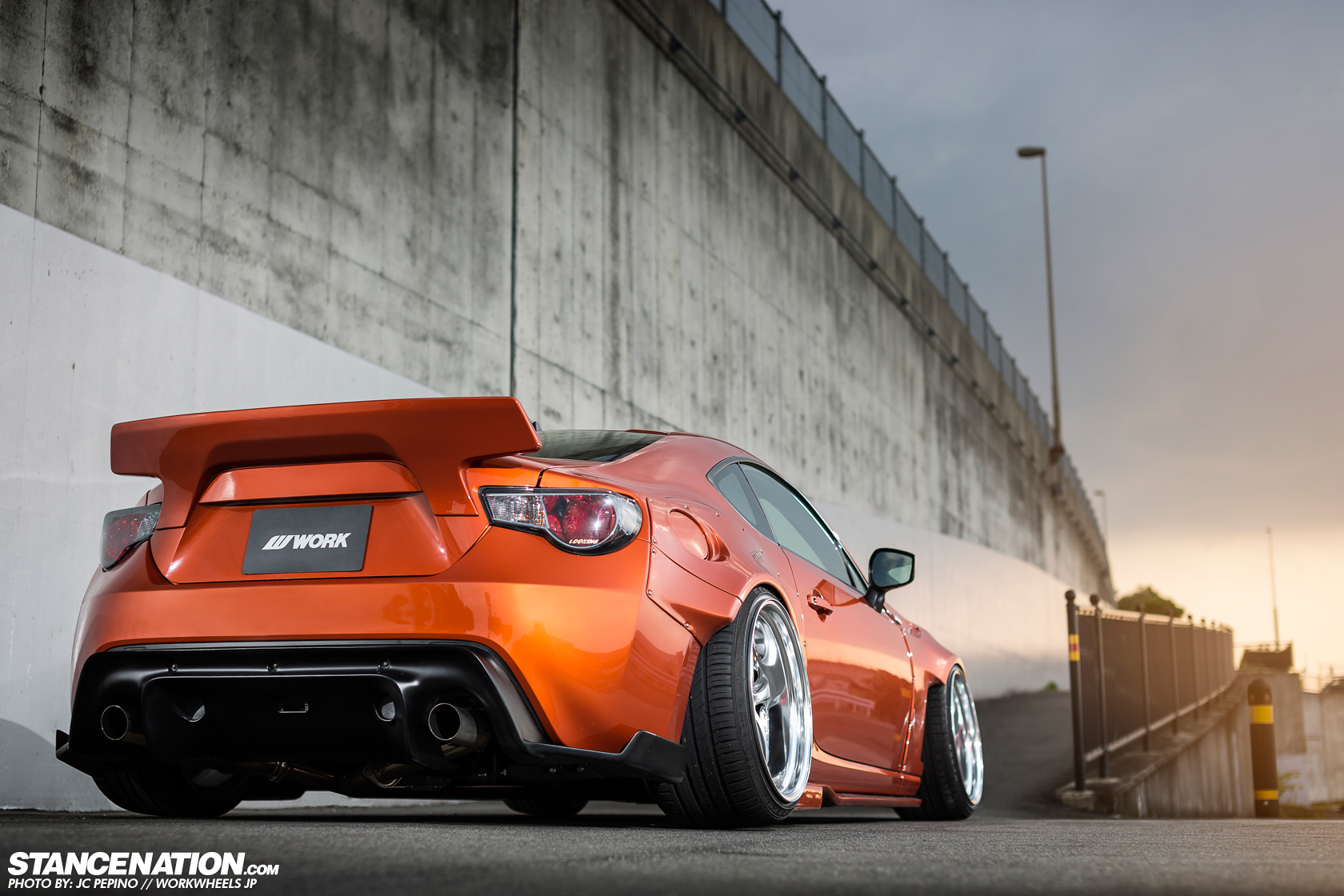 Nakawatase-San purchased this car brand new and decided to start his build off with available aftermarket parts. His future plans for the car are to go in a more custom direction. Nakawatase-San really wants to try original modifications, like creating new body parts and changing the body color with custom paint; he also wants to install new wheels. He hopes to build "something very special, like the Nissan S14" he built before.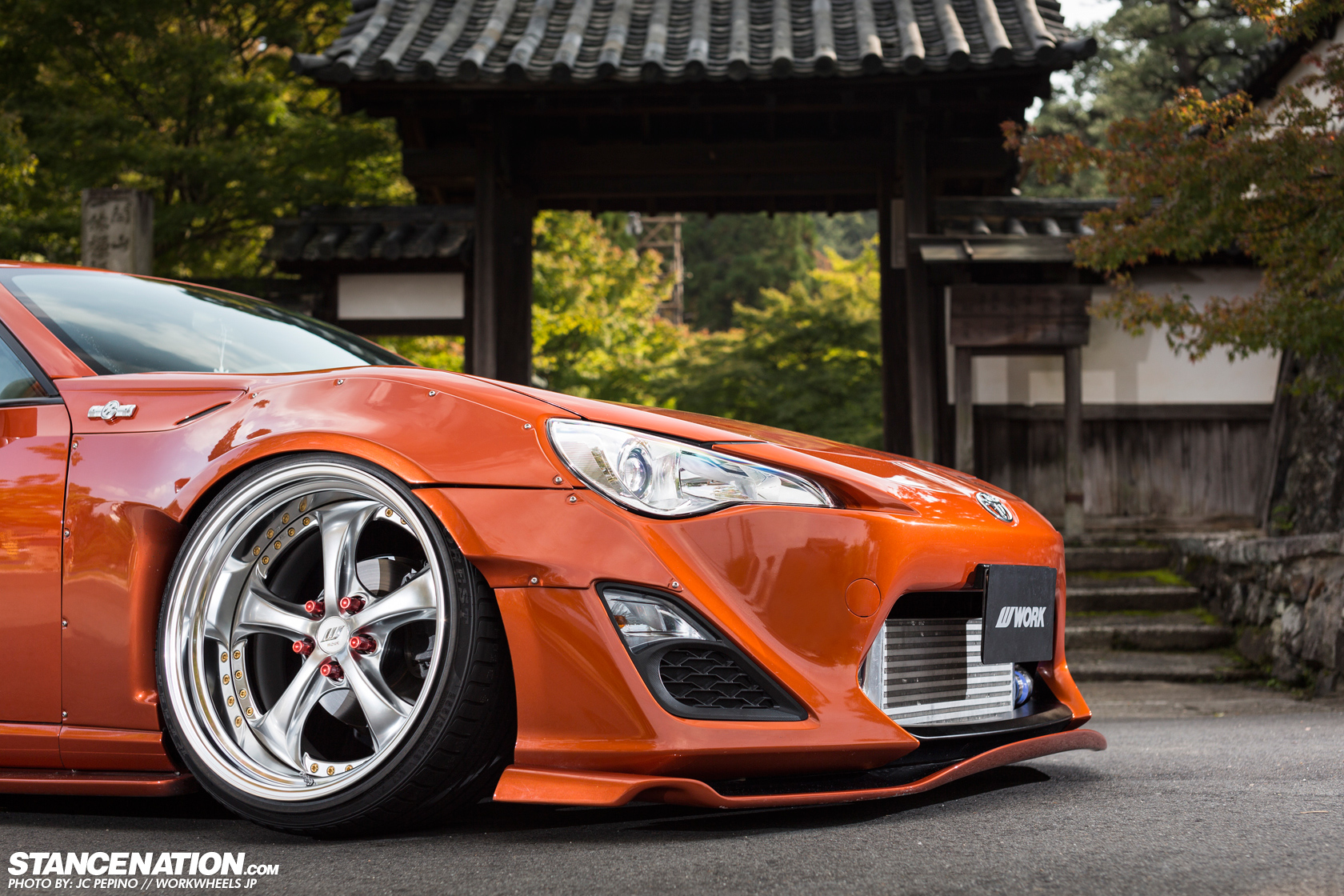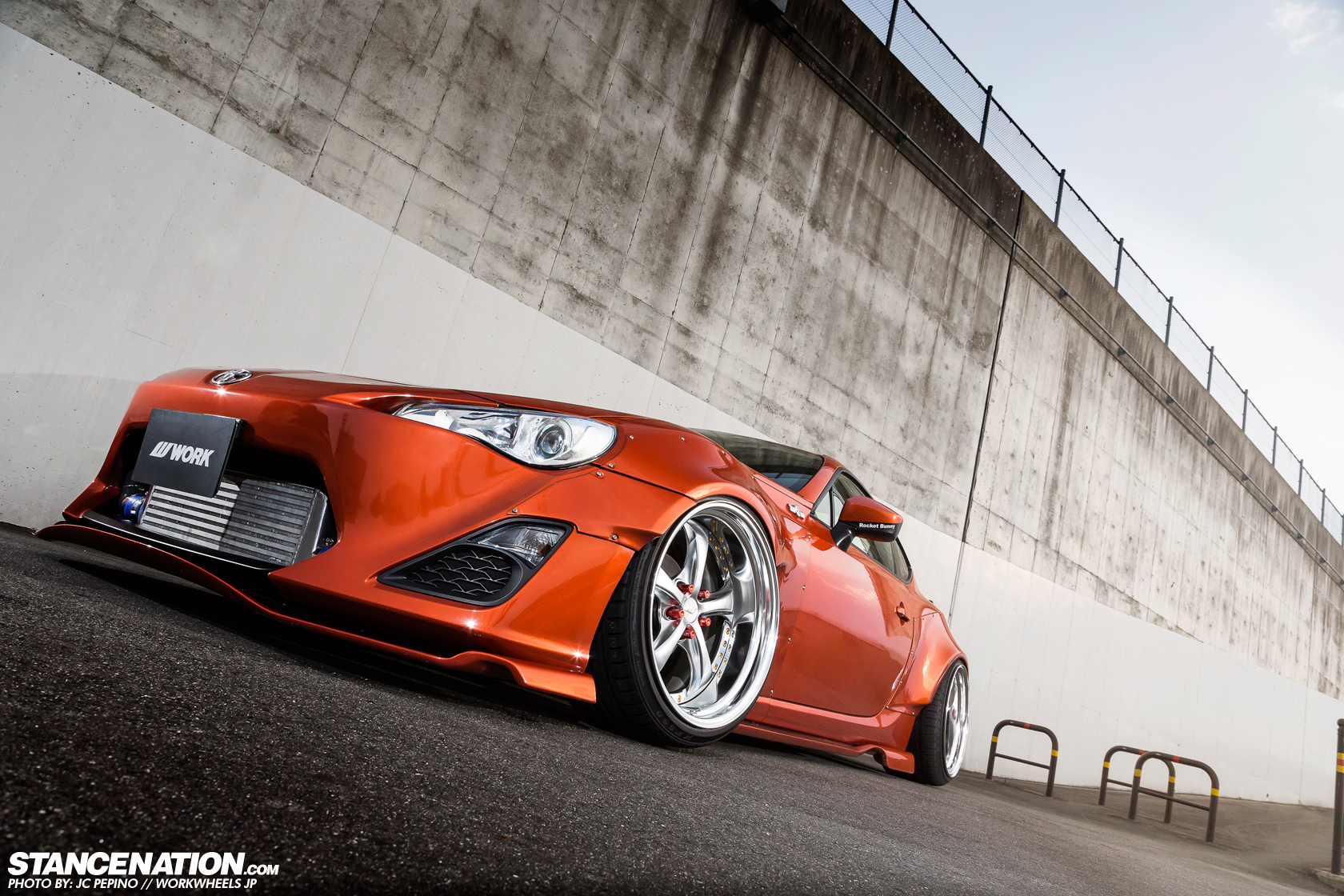 Satomi-San strives to create something very unique with his 86in the future and he hopes his builds can inspire people. I, for one, am already inspired and cannot wait to see what the future holds for this 86.