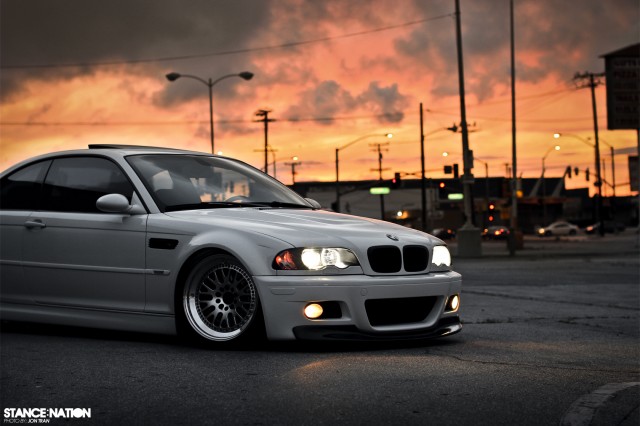 There is no doubt that E46 M3 is one of our favorite cars out there. Now, it's obvious that not everyone is a fan of them but our friend and owner of this particular car (Navith) definitely is. In his late teens Navith even considered it his dream car. A dream car he was determined to own some day that is. But that wasn't easy considering Navith was a full time college student who already had enough bills. Fortunately though after getting a good job and saving he was able to get his hands on a stock bone 2005 BMW M3 out of San Diego. As with most car enthusiasts nowadays, Navith wasn't able to keep the car looking stock for long so within the very first week of owning this beautiful BMW he found himself spending money on aftermarket modifications. We'll get more into that later but let's take a look at these awesome photos & video shot by our photographer Jon Tran and Jared Bedrejo from UMWorks!
Photos & Video By: Jon Tran & Jared Bedrejo exclusively for StanceNation.com
Within the very first week of purchase Navith bit the mod bug and bought "angel eyes" for the headlights of course, coilovers and a fresh set of wheels. The coilovers were made by BC Racing while the wheels were Varrstoen at that time. After some time it was time to upgrade to something more aggressive so Navith made a decision to upgrade to CCW Classics. They are 18×10 up front wrapped in 245/35/18 tires and 18×12 in the rear wrapped in 285/30/18 tires.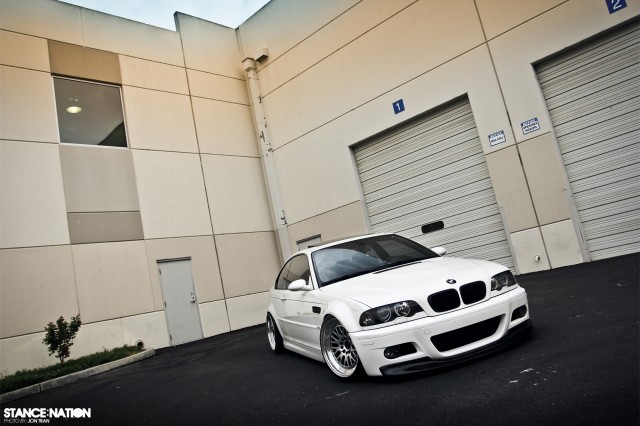 After tweaking the fenders and maxing out his BC Racing coilovers he added the aggressive looking Iconz front lip and a CSL style boot lid to the car. The look that Navith achieved with minimal modifications is just stunning, don't you guys agree? It may not be doing anything that hasn't already been done but that doesn't mean a thing to us honestly. If something look good, we praise it, and this M3 looks really good!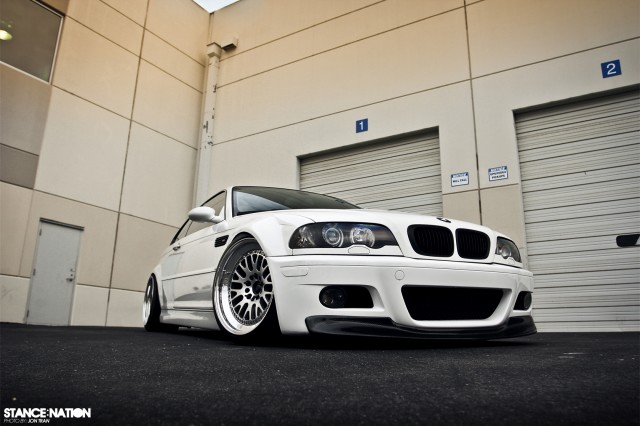 So what does the future hold you ask? Well, it is his daily driver and he doesn't plan on spending any more money on it, he tells us. It's quick enough for daily driving and supercharging it or doing anything to make it go faster isn't really worth it to someone like Navith. Since these photos & video was shot Navith did sell his wheels though in order to buy a motorcycle. He plans on eventually upgrading to an E92 M3 or even E60 M5. We'll have to wait and see!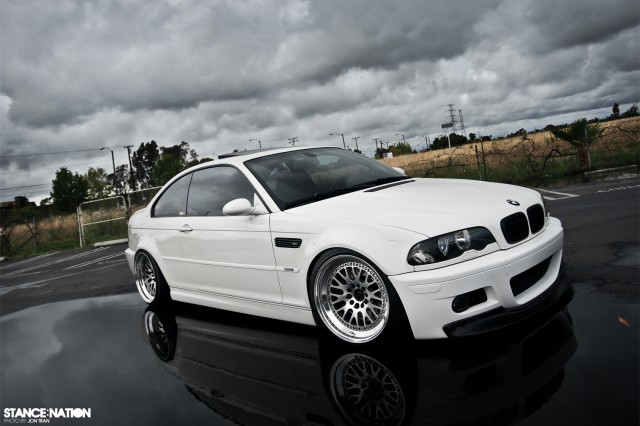 You know what we do best here on StanceNation, provide you with a ton of high quality photos of our featured cars. Our awesome photographer Jon Tran took a ton of photos for us and you'll see them all below. Big shout out to Navith as well as Jared from UMWorks for the awesome video. Last but not least out photographer Jon Tran for constantly putting out some sick photos. Be on the lookout for more of his work in the upcoming days!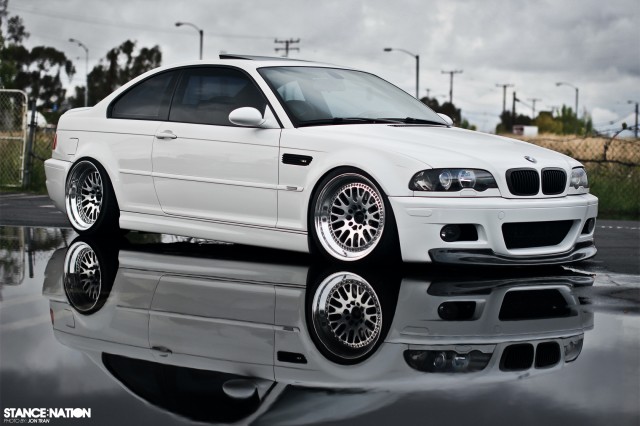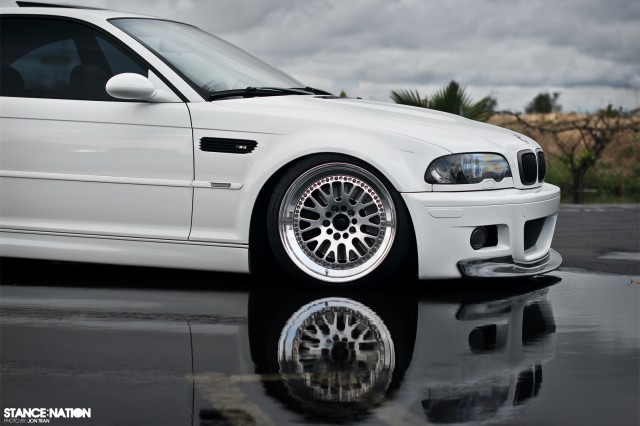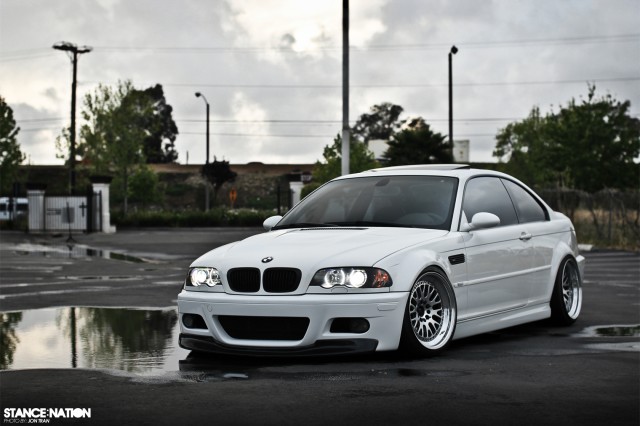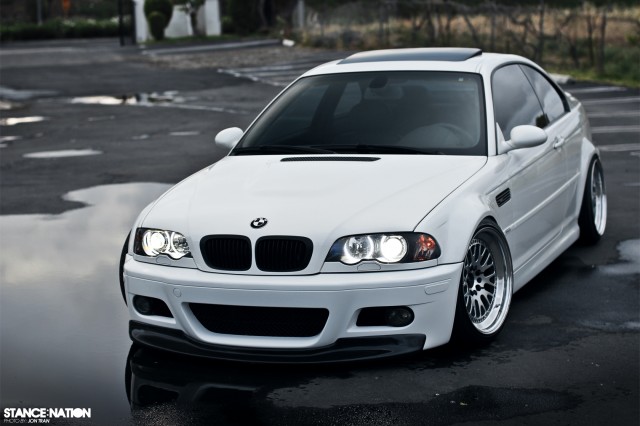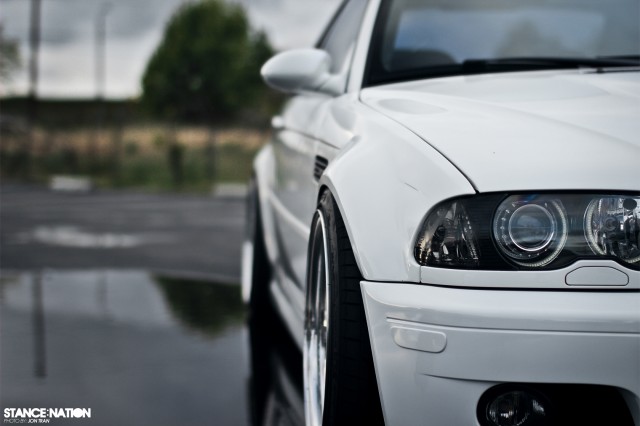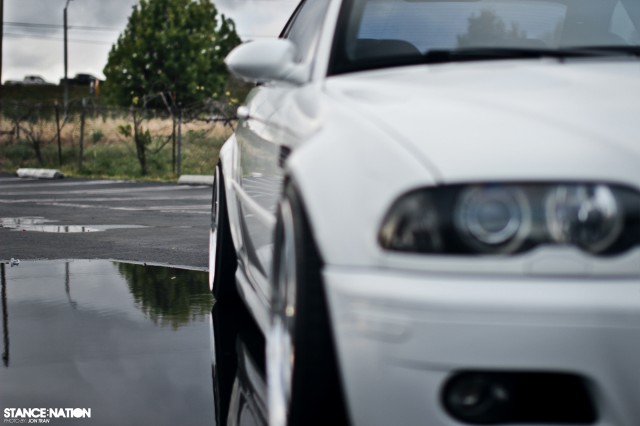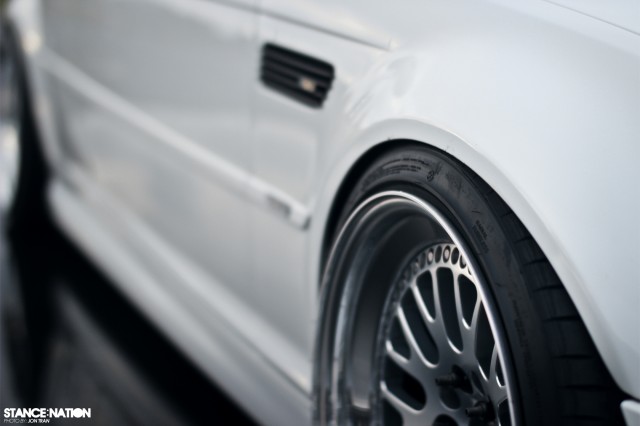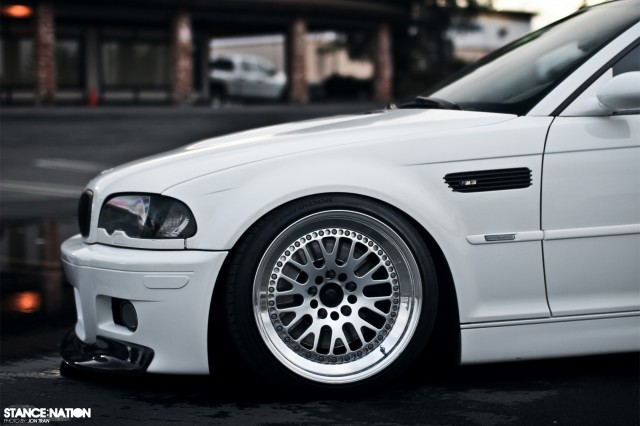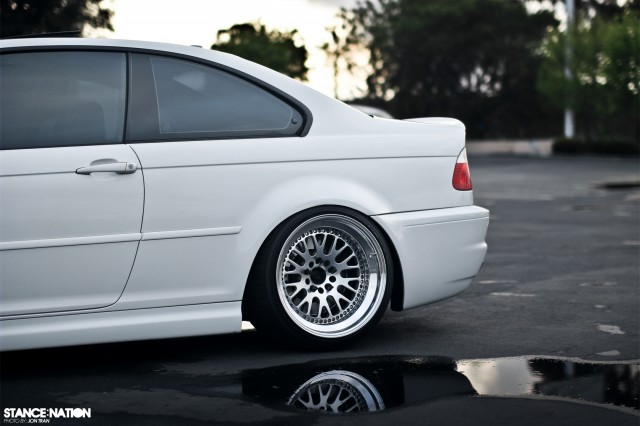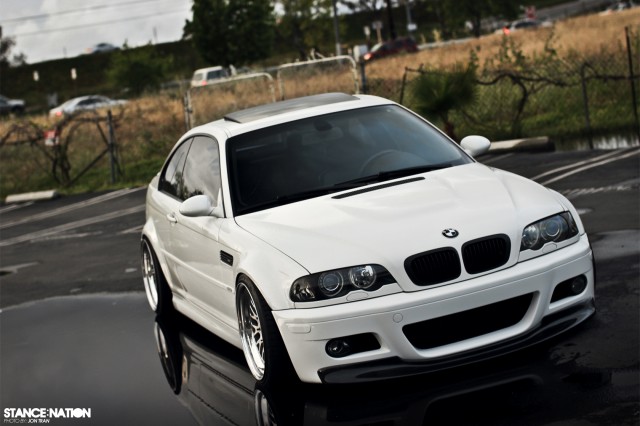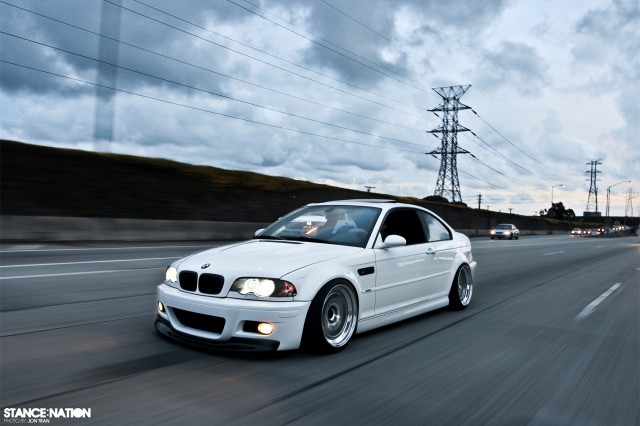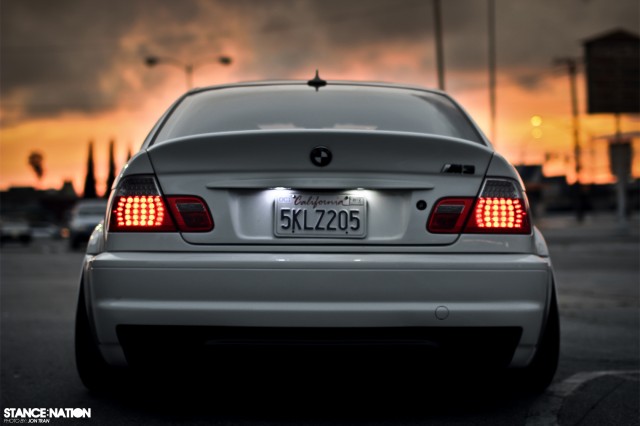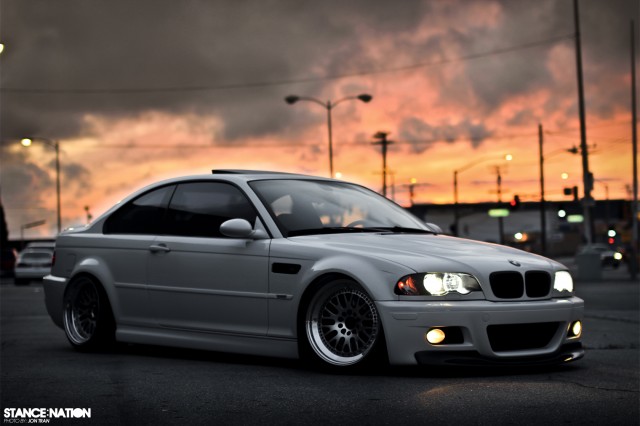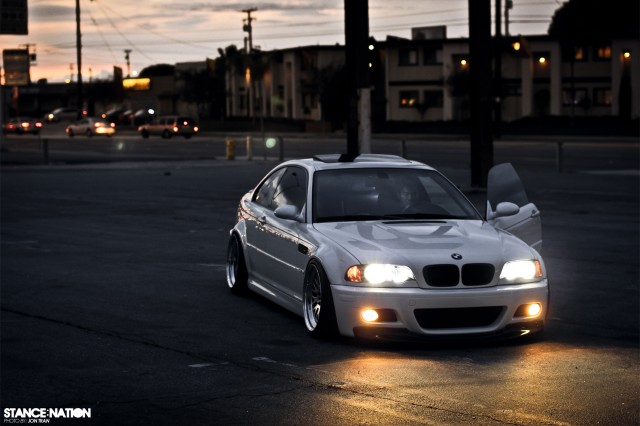 [toggle_box]
[toggle_item title="Wheels/Tires/Suspension" active="true"]CCW Classics (Brushed Centers / Polish Lip)
18×10 w/245.35.18
18×12 w/285.30.18
BC Racing Coilovers[/toggle_item]
[toggle_item title="Exterior" active="false"]Iconz Front Lip
CSL style bootlid[/toggle_item]
[/toggle_box]