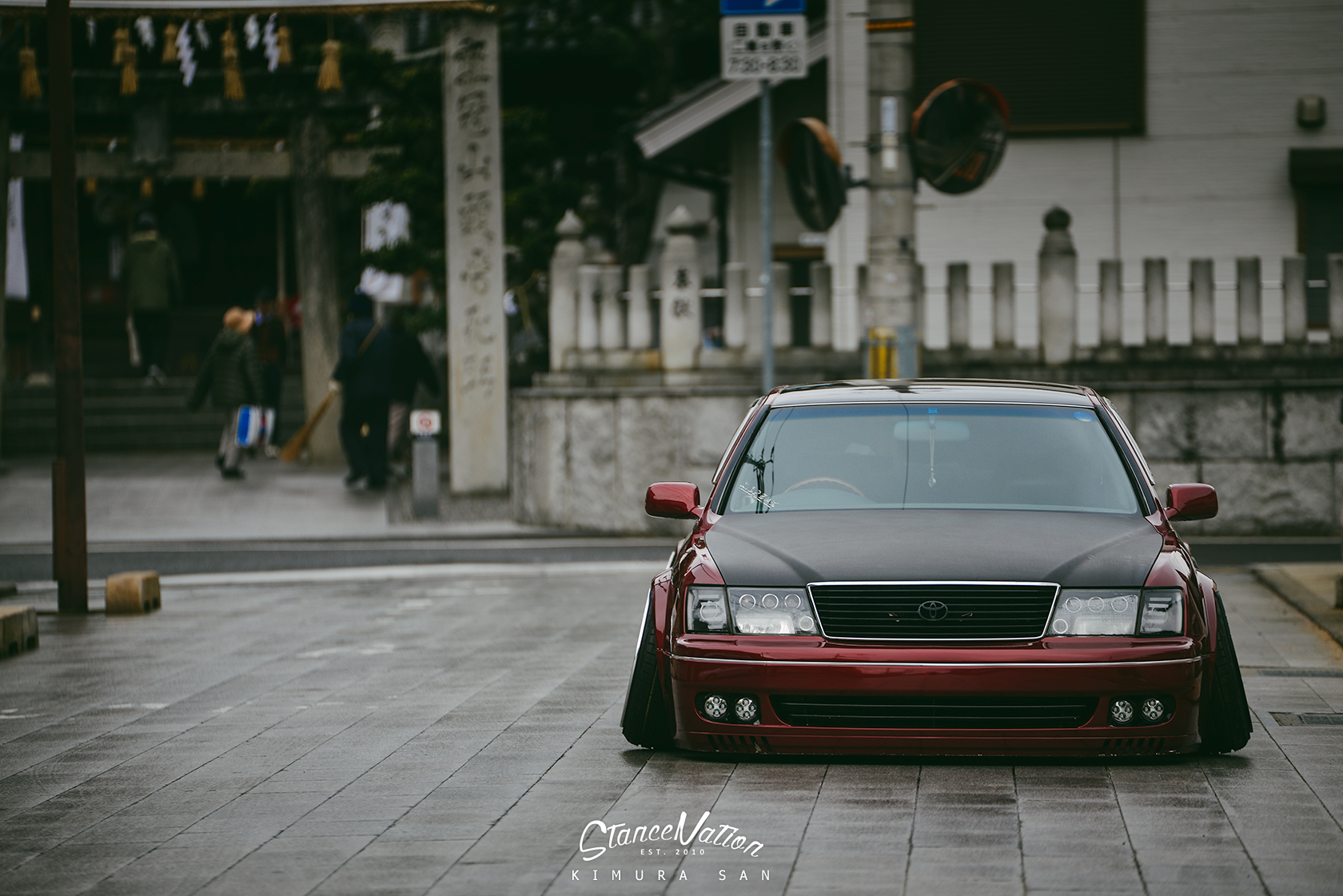 I don't know what it is about Japan; if it's something in the air, or water, or food, but the cars they turn out are just insane.  They've taken their style and set the bar for the rest of the world to follow.  Even now, they're doing their own take on USDM, Euro, even classic low-riders, hot-rods, and mini-trucks, and showing the world, "hey we can do that to."  Still, when it comes to VIP, Japan is the king, and when it comes to inspirational cars for this writer, you're looking at number one.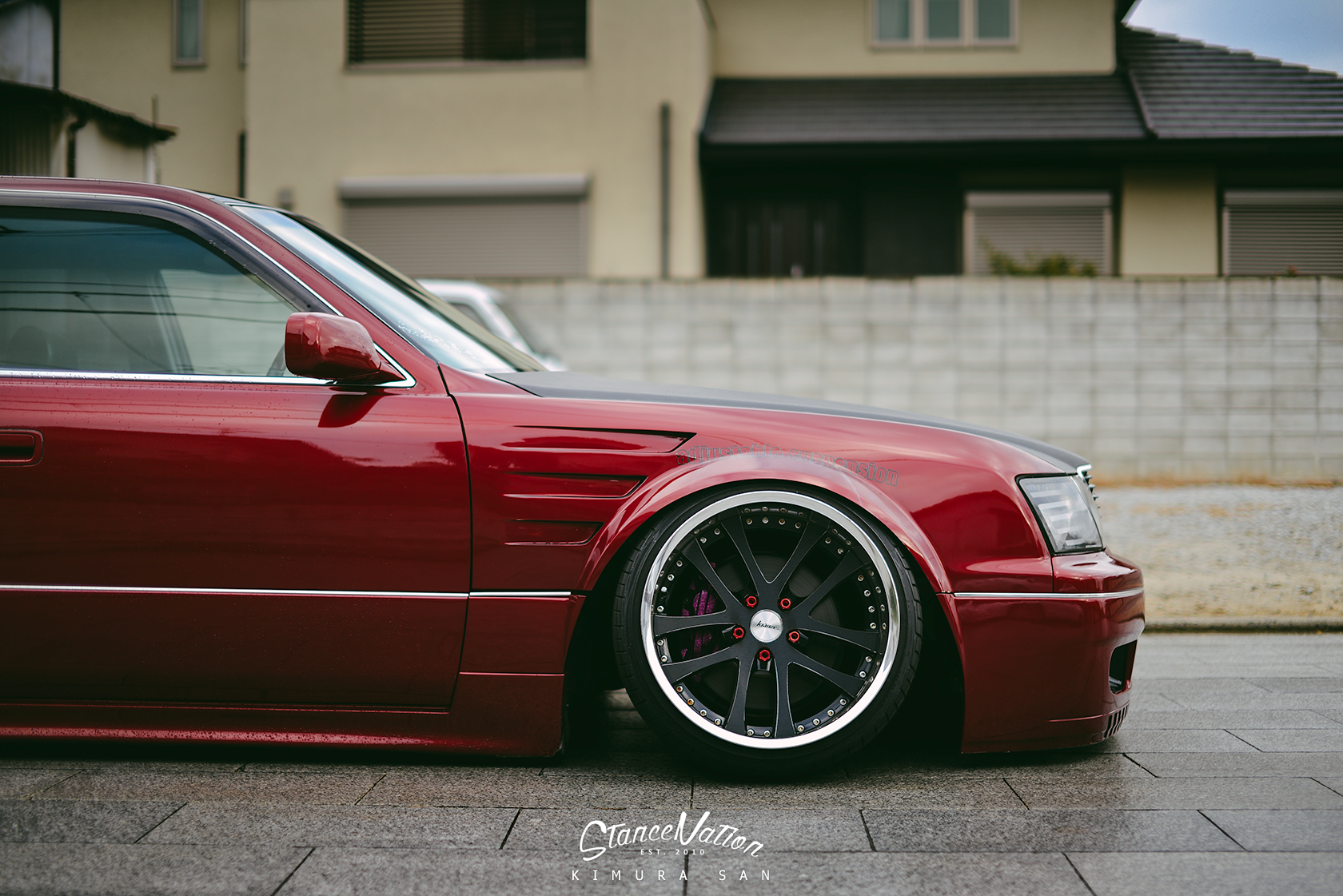 Kenwataru Ishikawa's Celsior is certainly no stranger to the internet, and should be known among our avid, VIP readers.  There have been plenty of photos and videos of this crazy, demon-cambered sedan rolling all over Japan, and every time I saw it, it made me smile like a kid again.  I don't know what it is specifically, but this UCF20 Celsior is one of my absolute favorites.  It certainly pushes the envelope with the camber, and the body work is anything but subtle, but I think it fits perfectly with what VIP is about, and that is it's all about presence.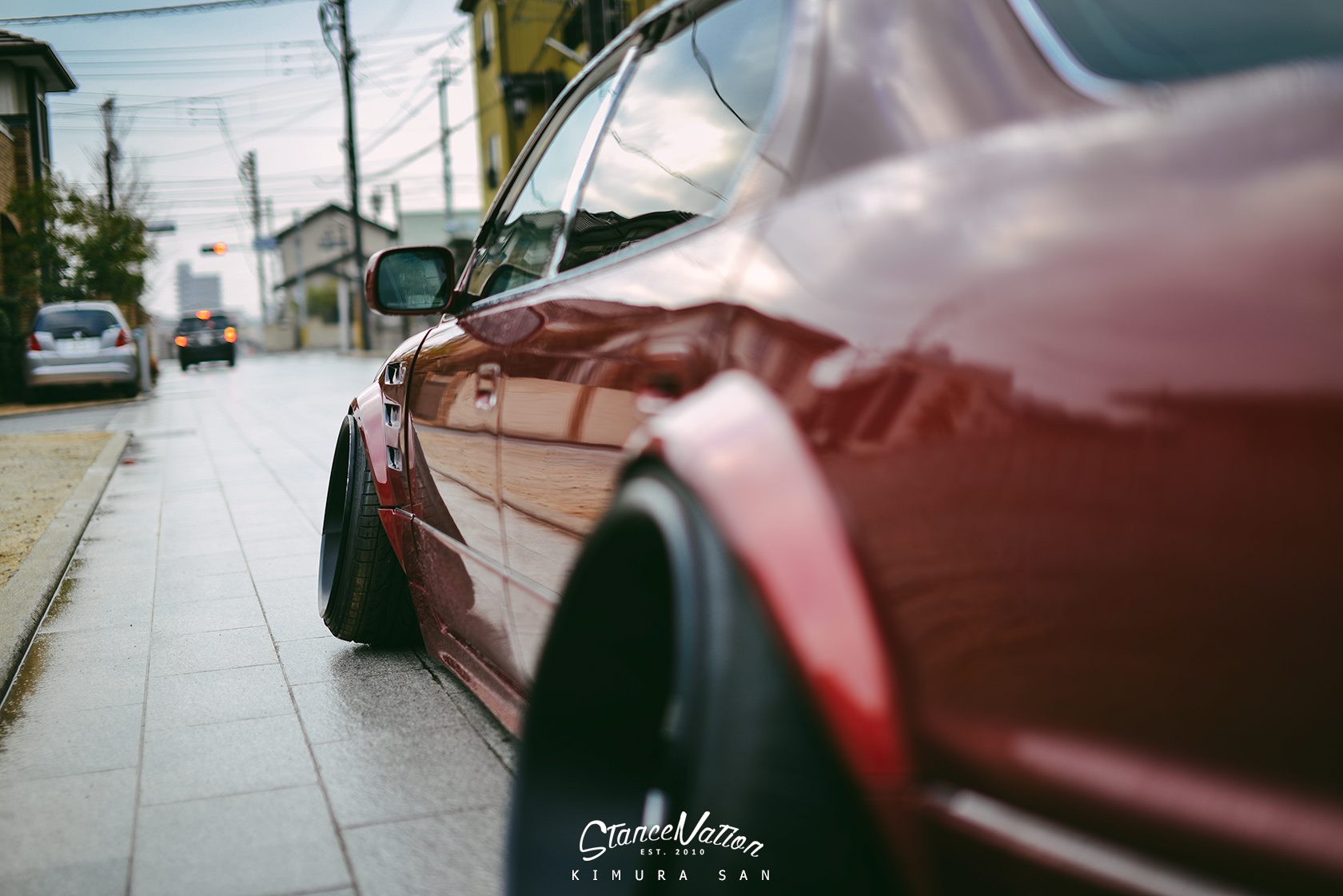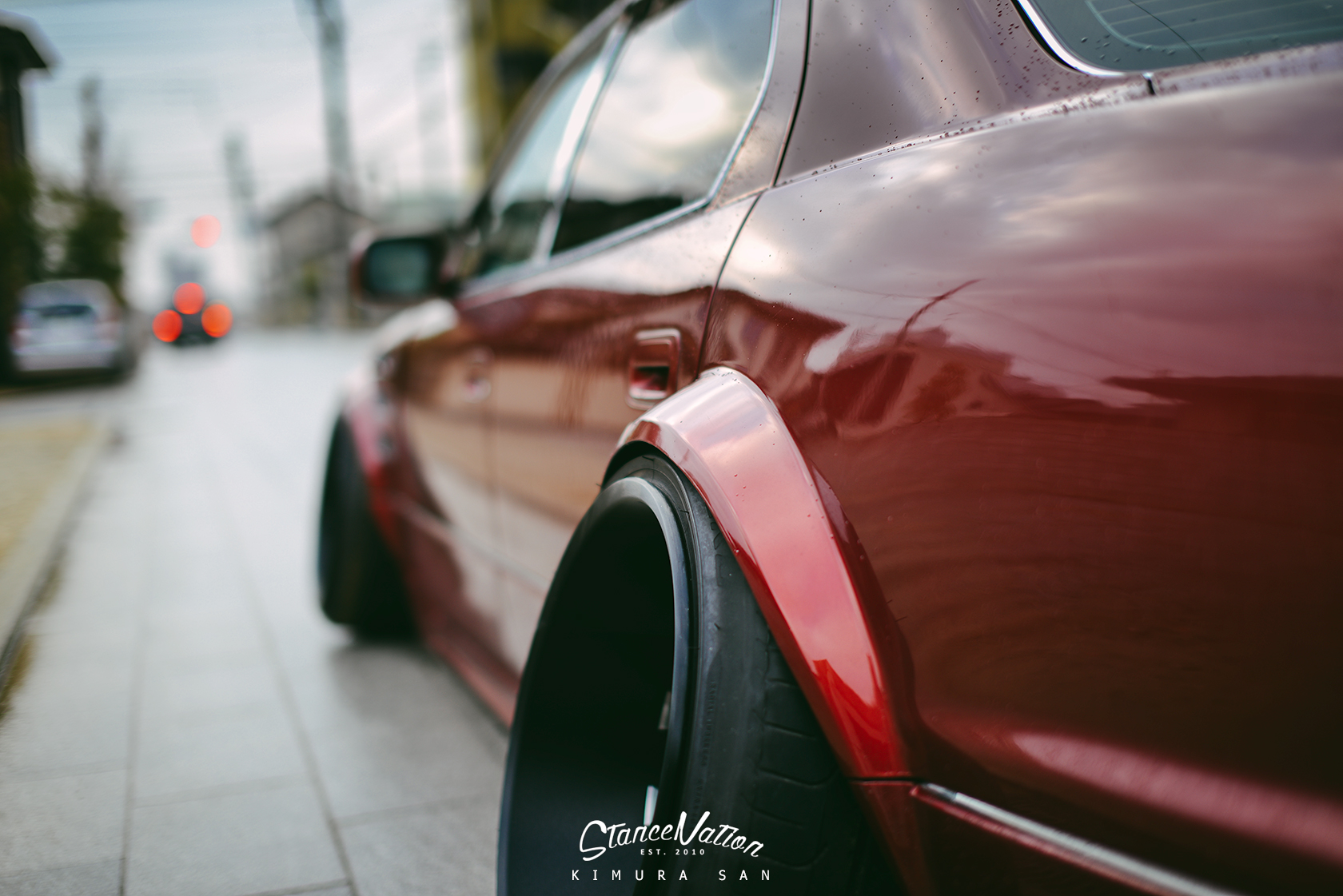 Ishikawa-san's Celsior takes no prisoners and hits your hard right away.  With its ground-scraping, static stance, and serious amounts of negative camber, this car demands attention wherever it goes.  The photos do a great job showing just how aggressive this car is.  Whether it's stationary, or rolling, this car oozes aggression from every angle.  It's kind of funny with how reserved and conforming the Japanese society is, their cars are anything but.  Why is that?  It's certainly a mind-probing question.  Me and a fellow S:N contributor were talking about this topic last night over dinner.  With the rest of the world always looking at Japan's car culture, a native Japanese could go his or her whole life without knowing ANYTHING about the car culture of Japan.  As an enthusiast, that could come as a shock.  Here in the US, even those that aren't into car customizing still know about it because it's a big part of American culture.  I'm always interested in the stories that these owners and builders have with their cars, and how they came to want to modify cars.  Sadly, with language barriers, it's sometimes hard for us to relay those stories.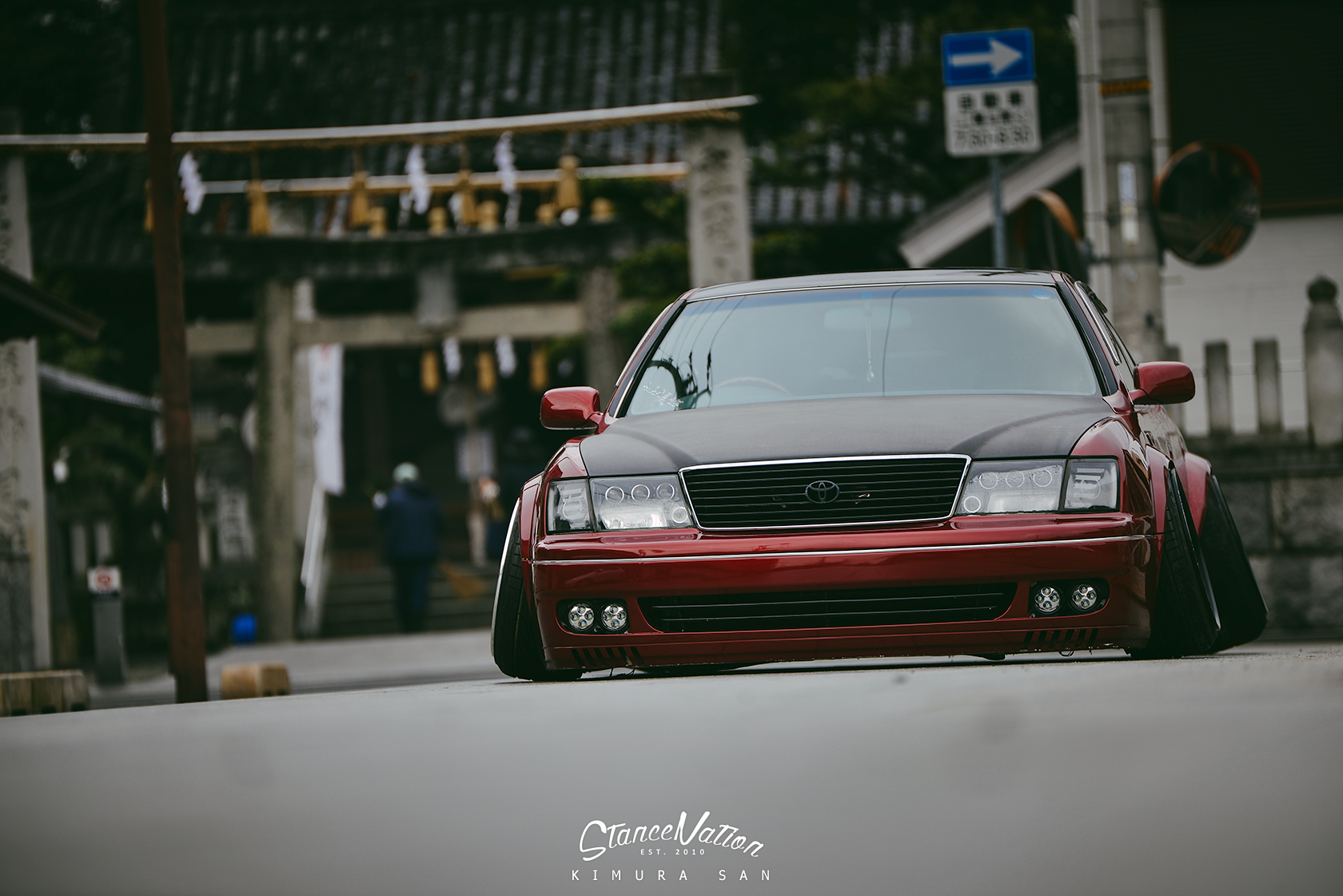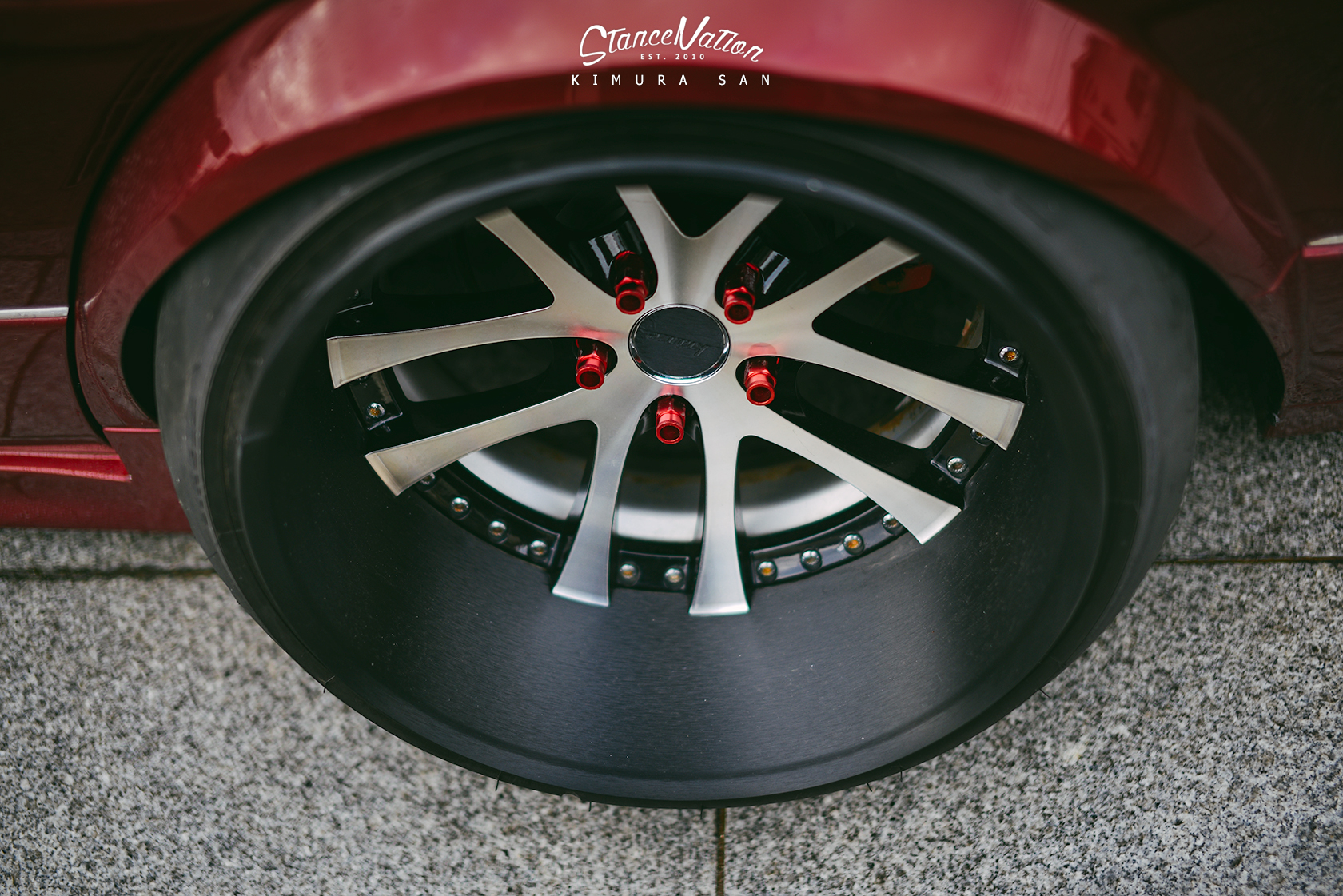 Lucky for us, we have some stunning photos to share, and as they say, a picture is a thousand words.  Hopefully you might be able to interpret some of the story between Ishikawa-san and his Celsior, but at least you'll enjoy some awesome photos of an absolutely awesome car.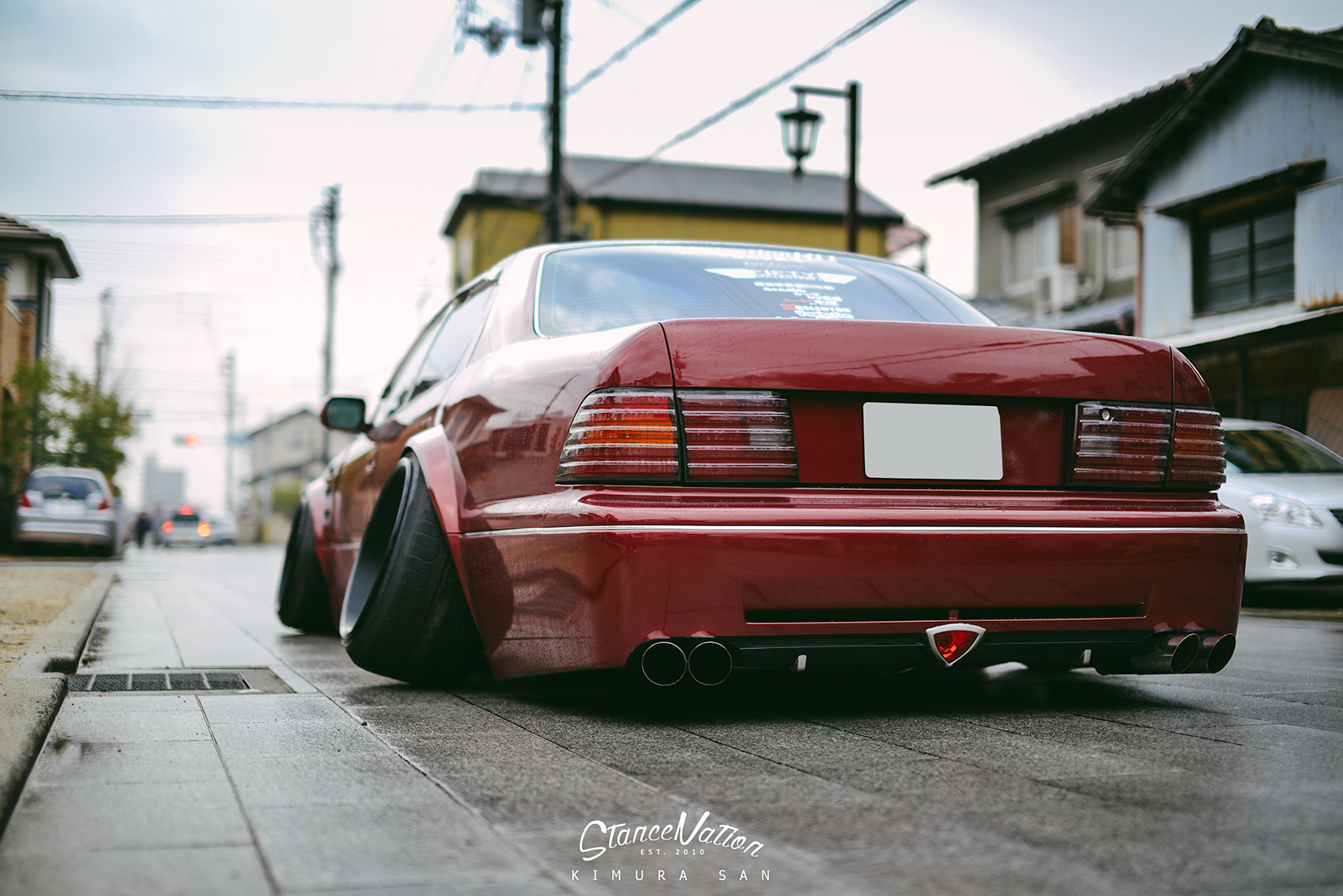 Fortunately though, we can at least share what's been done to this UCF20 to make it one-of-a-kind.  As the VIP culture demands these days, not much of the exterior has been untouched, and the suspension setup is as complete as any track-oriented cars.  I always find it humorous when so-called "experts" harp on these cars for having "broken" suspensions, and I'm left to wonder if these people actually know what goes into these suspensions.  Even a lot of the younger kids who like this stuff don't seem to realize what's into a setup like this.  If you're an avid reader of our VIP features (especially mine, since I'm kind of a suspension nut), you should realize that we put a good bit of info in there for you all.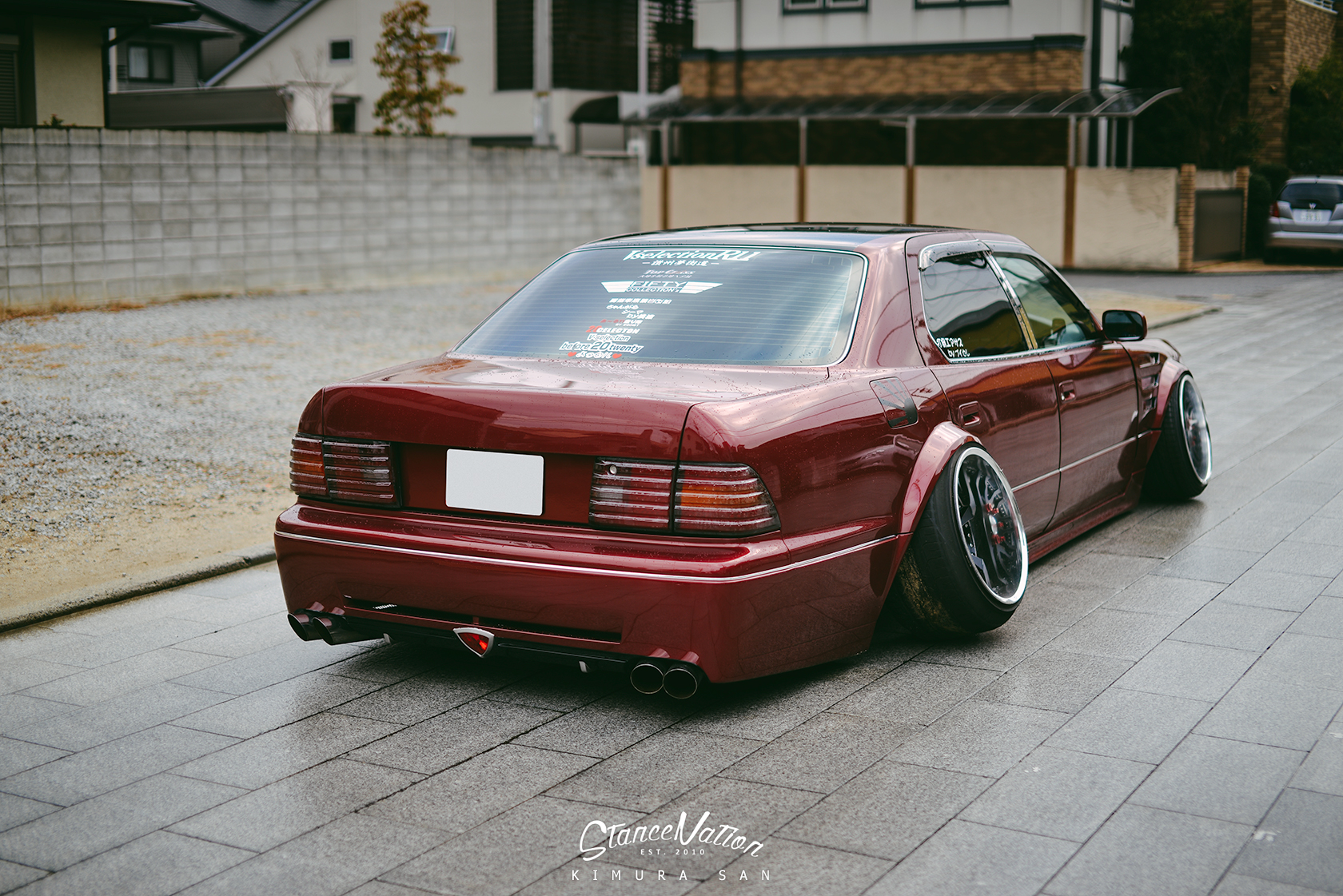 Ishikawa's UCF20 sits static on a set of K-Break Spev-V Selection coilovers.  It's important to note that coilovers setup to ride extremely low like this are valved properly to deal with a short suspension stroke.  This is far different from taking your traditional coilovers and drooping the springs.  To get the camber as extreme as it is, a whole slew of adjustable arms and knuckles were fabricated for this Celsior.  The front knuckles were shortened 5cm and adjustable UCAs were installed along with lower camber adapter RCAs to get the "oni-kyan" spec camber.  Out back, one-off rear lower control arms and one-off toe-arms were installed to add the generous amounts of negative camber.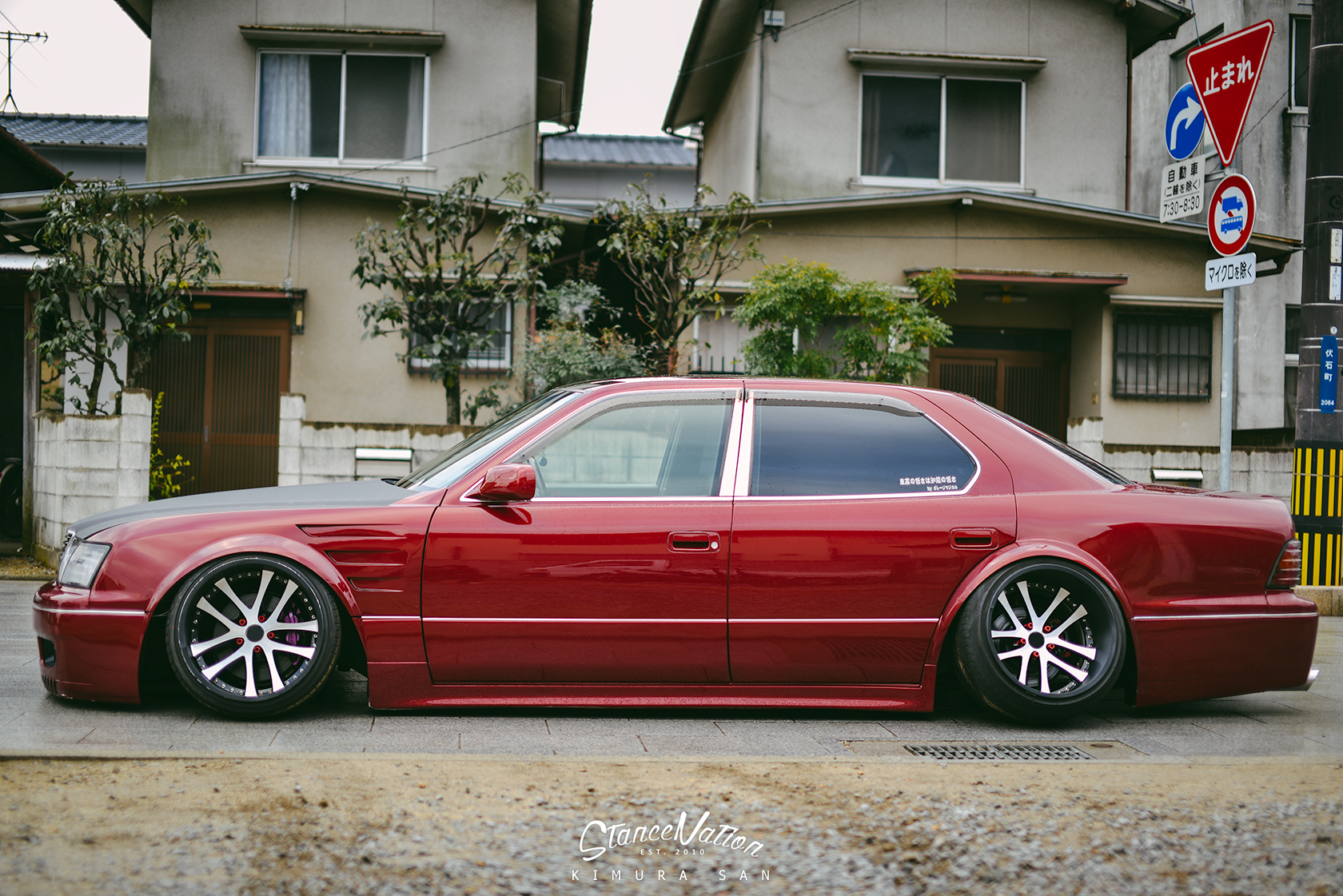 Some people don't realize that adding lots of negative camber doesn't just tilt the wheels in.  Depending on what part of the suspension is pivoting, it will push the wheel out (as is the case with lower control arms).  So, when you run lots of negative camber with ridiculously wide wheels like Ishikawa-san, you're going to run into clearance issues with the body.  The exterior of this UCF20 has been extensively modified, with custom panels adorning every corner and in between sans the roof.  The front and rear fenders have been cut, widened and radiused to fit the Weds Kranze LXZ wheels.  The fronts have been widened a total of 8cms, and the rears a total of 13cms meaning this is one wide UCF20.  The front and rear bumpers started off as off-the-shelf Sessions items which Ishikawa them customized to his liking.  I particularly like the rear diffuser and fog setup on the rear bumper.  It really toughens up the back end with the wide stance, and quad-tipped dual exhaust.  With the body mods complete, the car was sprayed in a custom ginger red with gold pearl, while the roof was treated to a few coats of black pearl, and the hood finished in a carbon over-lay to break up the red.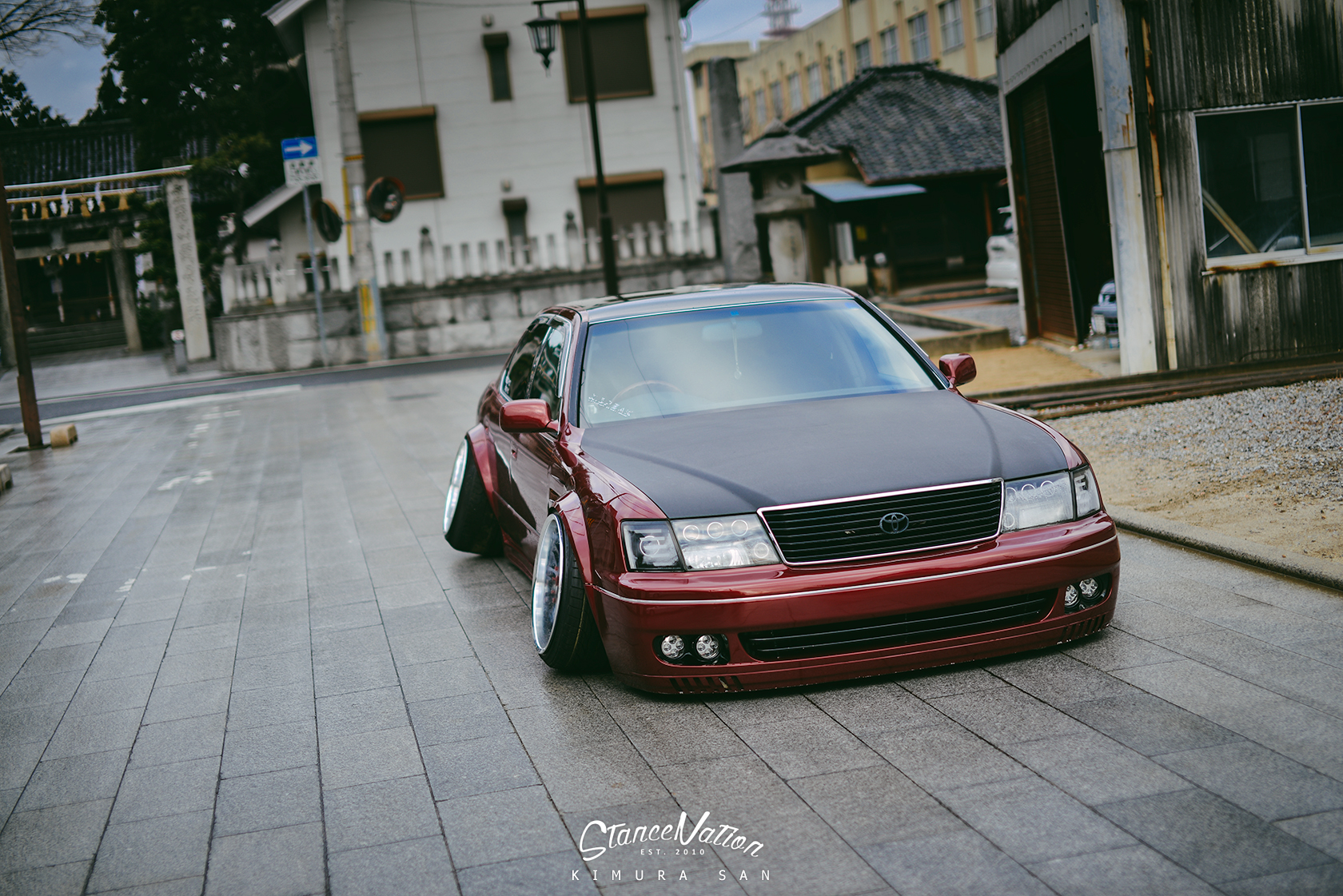 Filling those wide fenders are a beautifully finished set of Weds Kranze LXZs, arguably one of my most favorite VIP-styled wheels.  With so many people going crazy with widths and offsets these days, it's hard to compete unless your pushing double-digit widths front and rear, and massive offsets in the negative direction.  Ishikawa-san doesn't disappoint with his LXZs measuring up at 18×10 -24 and 18×12 -45 ensuring there is enough dish for small animals and children to take refuge in should they need to.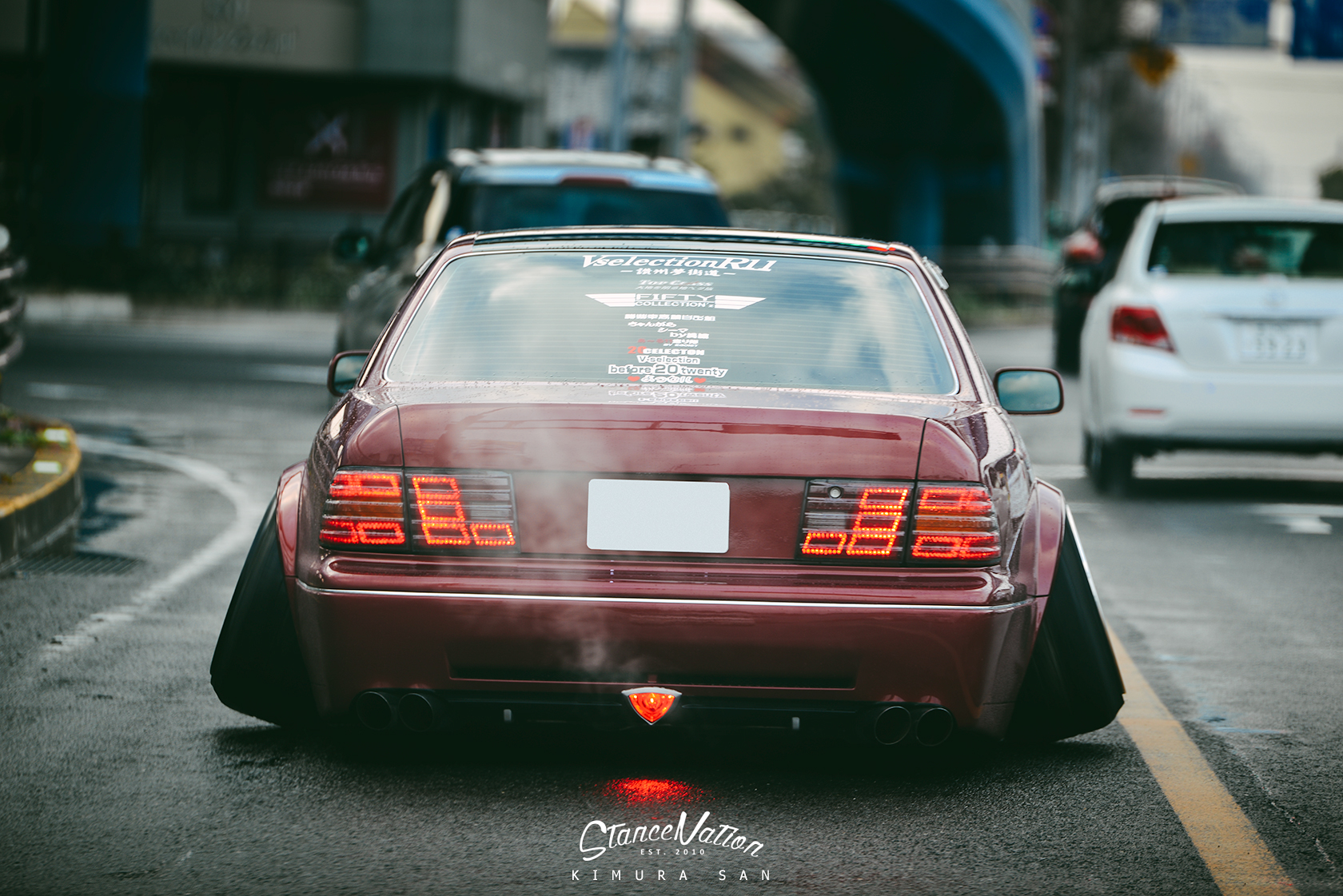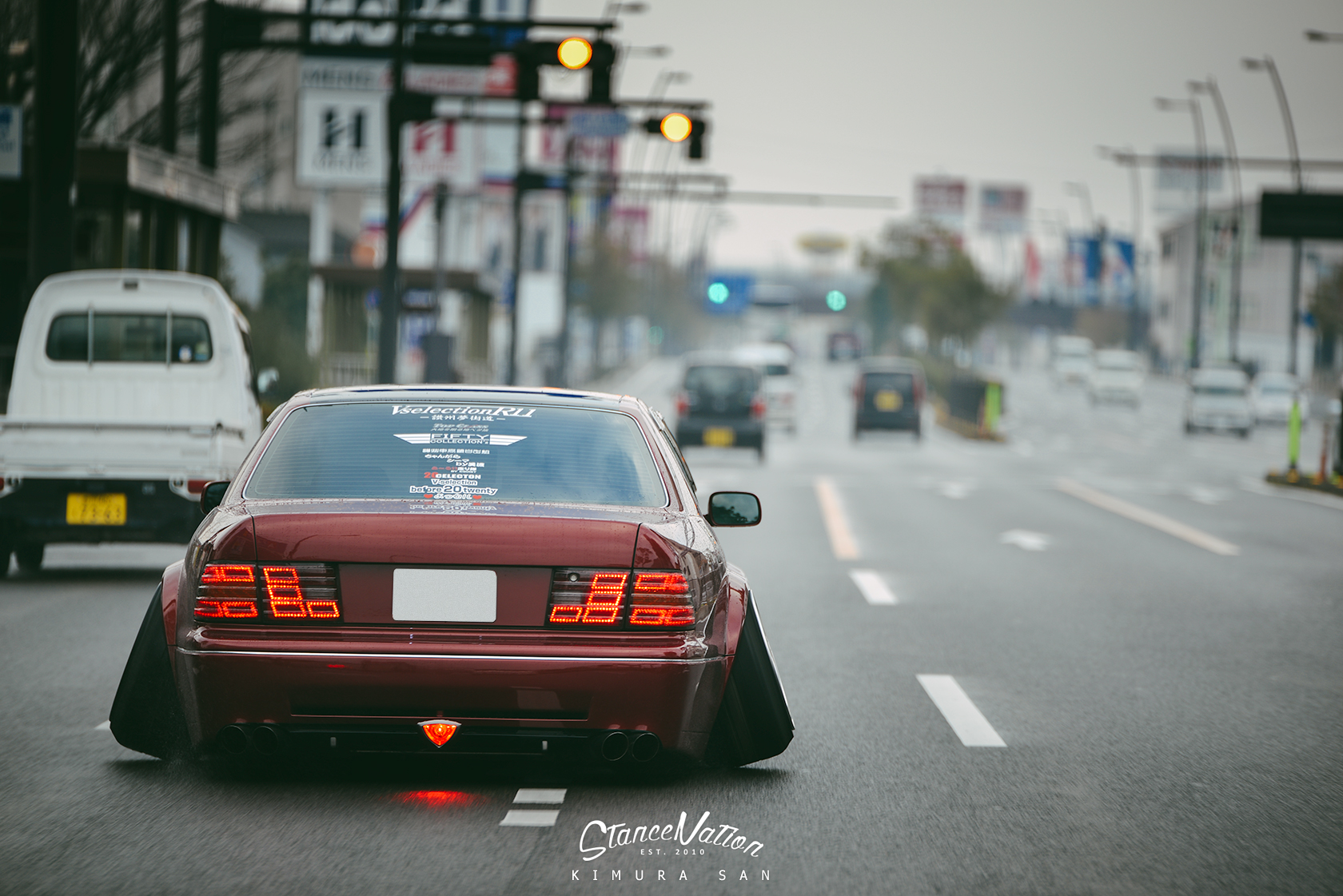 One more feature I want to touch on before leaving you all to drool over more stunning photos from Kimura-san are the custom lights.  Custom lighting has certainly become bigger than ever in Japan with chasing LEDs and multiple projectors quickly becoming the norm.  Ishikawa-san's Celsior boasts extensive lighting work at both ends.  The headlights are one-off units that feature 4 projectors on each side, and the tail lights are custom, LED units with chasing modules to play various patterns at Ishikawa-san's commands.  These parts are as intricate as the body work itself, and really finish off the car right (just peep the lit up shots for proof of that).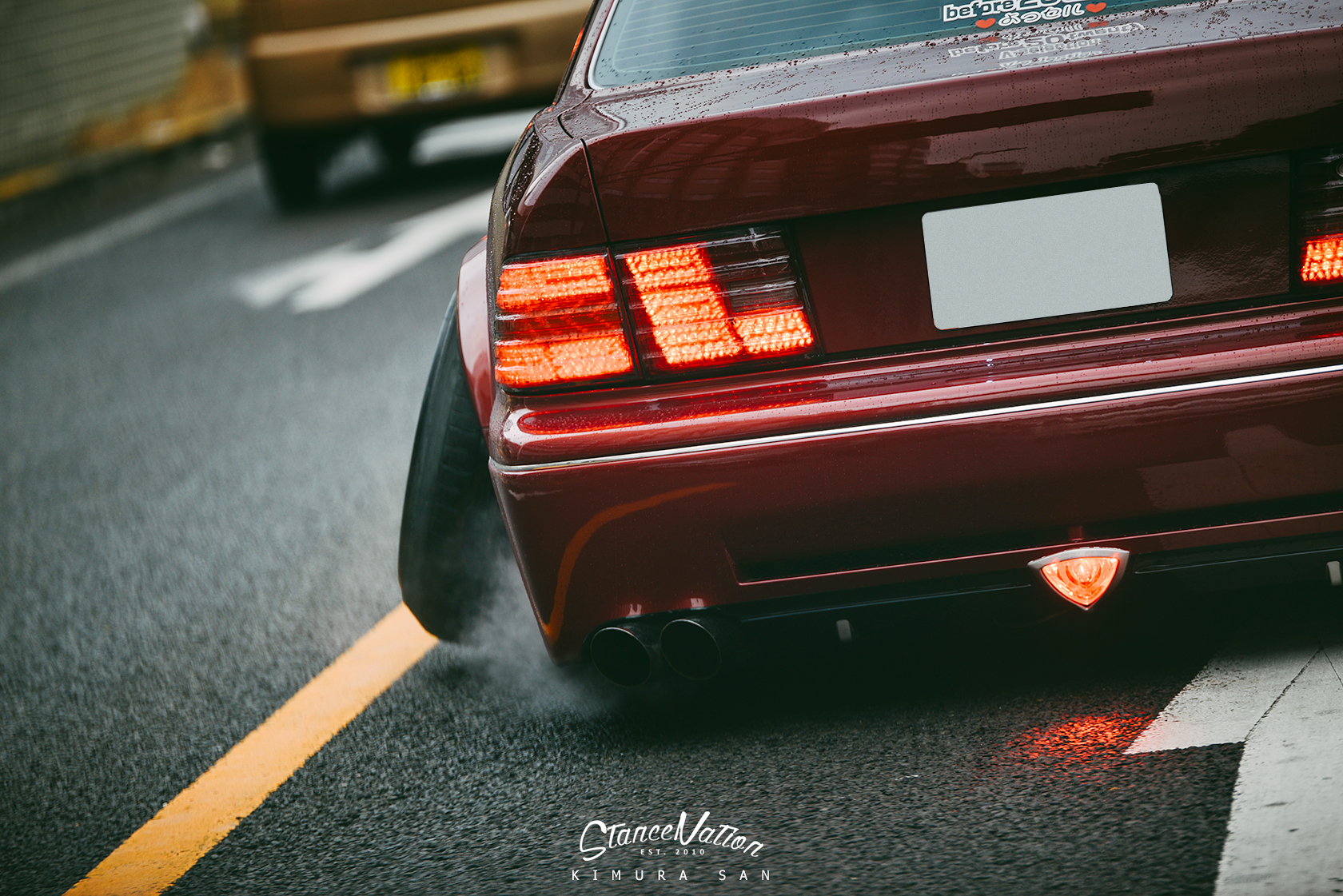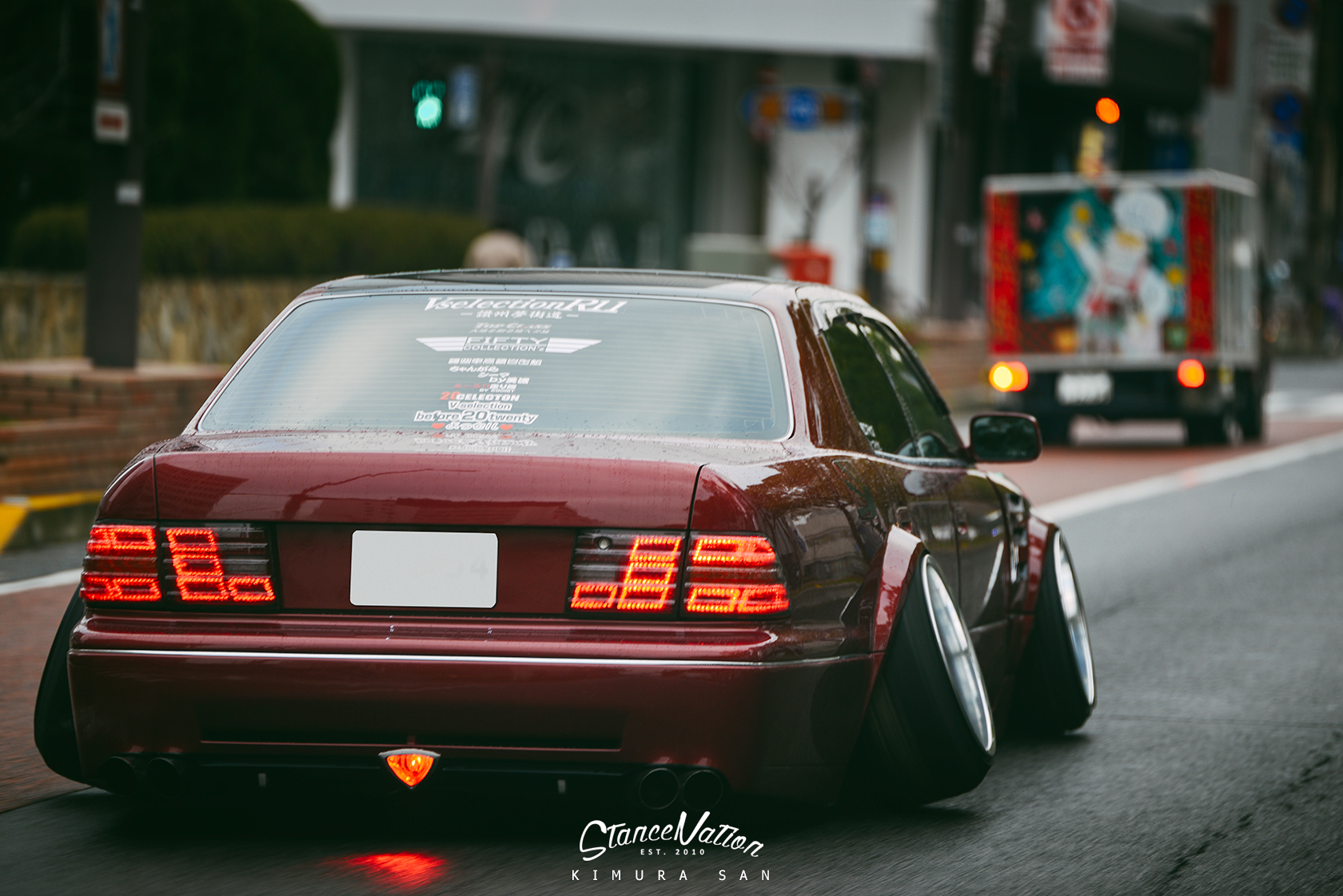 Ishikawa-san's Celsior just ties it all together so well.  This car is really about the overall package as everything flows together so well.  The demon-camber and wide fenders are certainly highlights, but the rest of the work, from the brush-finished LXZs, to the custom bumpers, custom lights, and deep red paint compliment, it all compliments the other parts so well.  I think that's the real beauty of this car, staring at it as a whole, and not just focusing on one part.  Kimura-san does a great job of capturing that aspect in his photos, as most are shots of the whole car, and you never get bored looking at it (at least I don't)!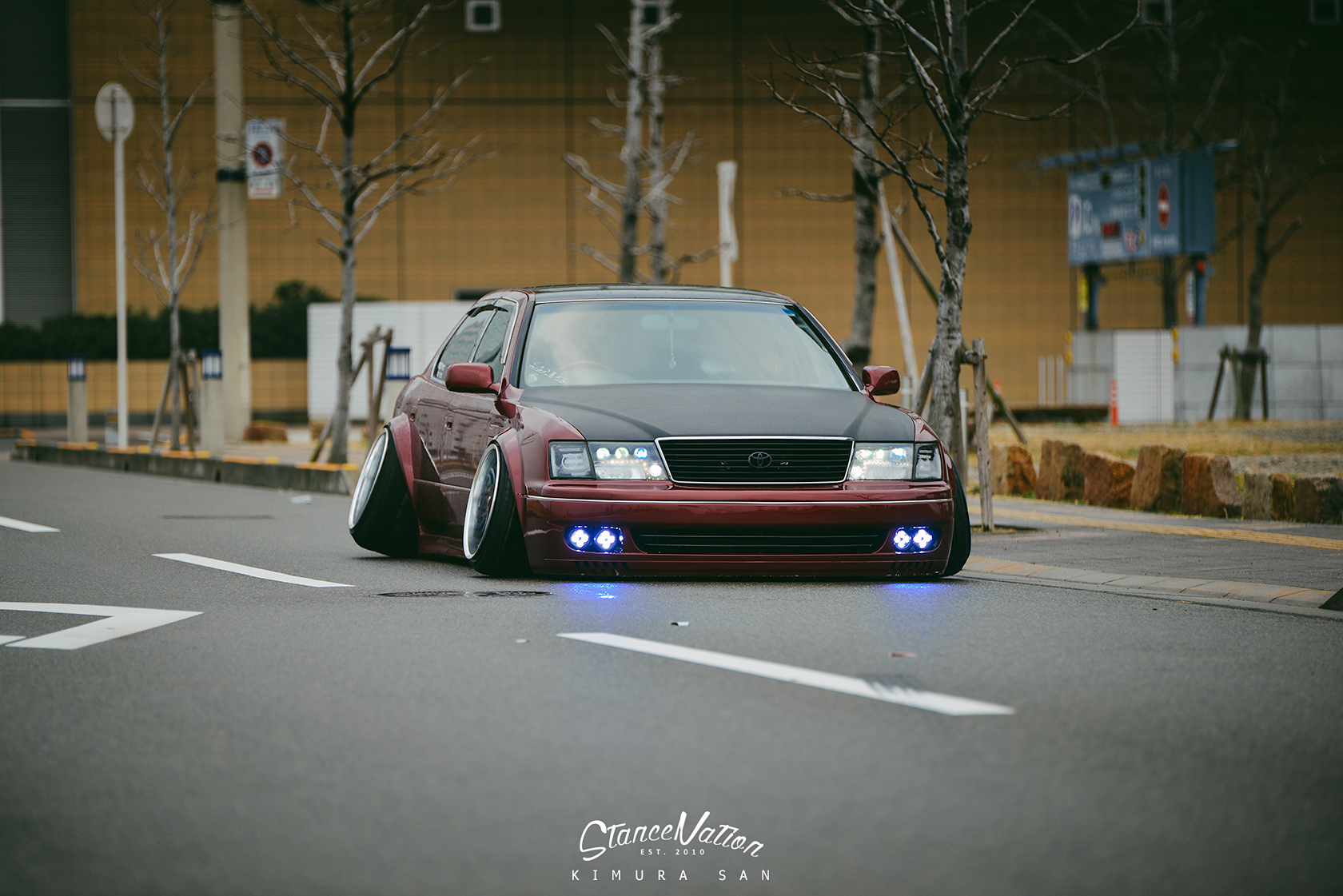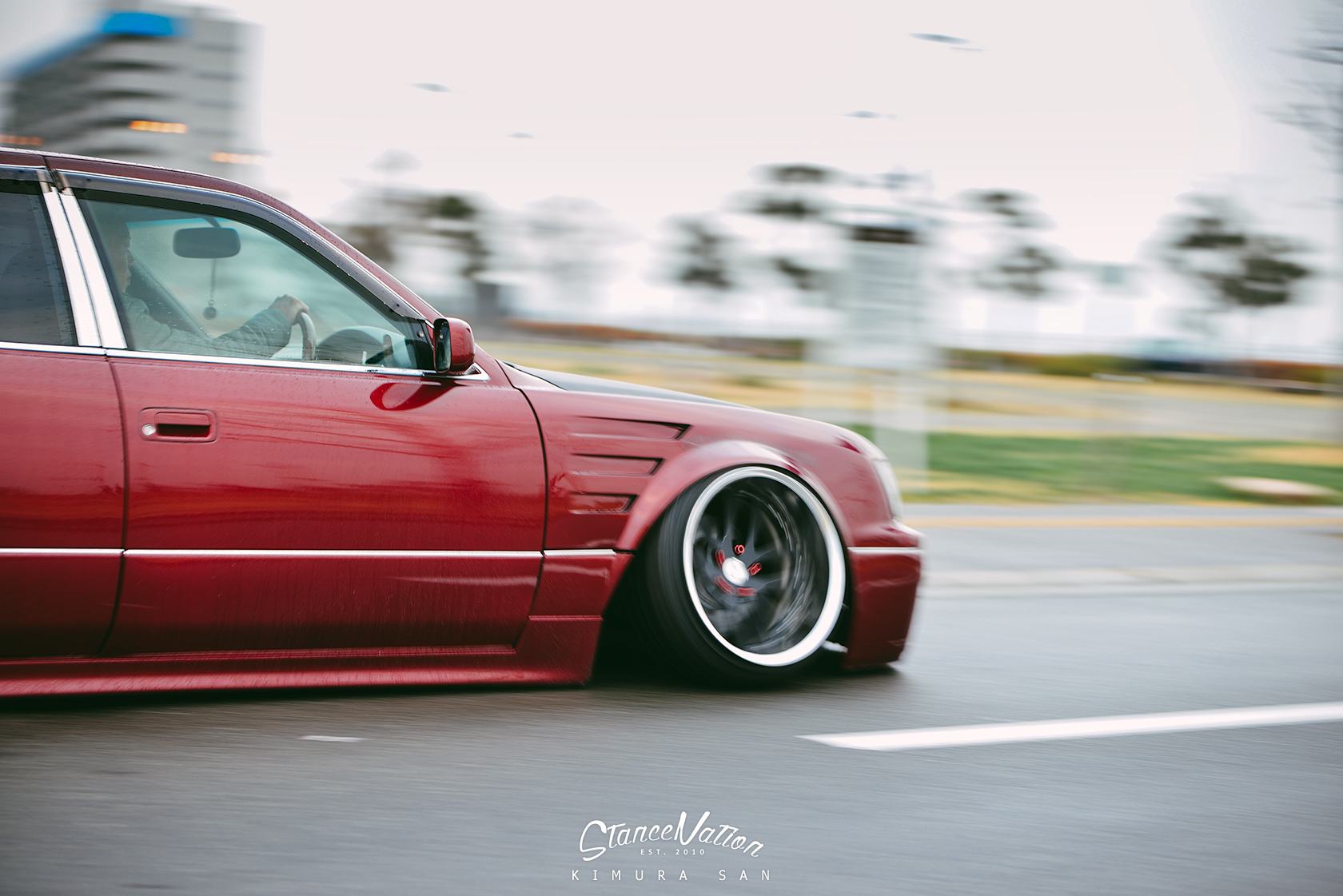 I hope you've enjoyed this feature as much as I've enjoyed writing it and sharing it with you all.  This one was really fun to do, and it's exciting for me to be sharing one of my all-time favorite VIP builds from Japan.  It takes a bit of work to be able to bring features like this to S:N, but it's what we do for our awesome supporters.  As I said earlier, there are people in Japan who go their whole lives not knowing anything about the awesome car culture of their homeland.  It's really something with today's age of social-networking that we're able to take such an in-depth look to a truly amazing car-customizing culture.  I hope you all enjoy it, take something from it, and are inspired to learn more about it.  Till next time.