Here's a cliché start for you – we're living in some seriously strange times. If you're reading this in real time, you know it; I don't need to spend any time explaining this to you. If you're reading it in the future, I'm sure that you're well aware that 2020 has not been the smoothest of years for anyone. Times are so weird, in fact, that it seems like almost perfect timing for Jim Bjork to drop this bombshell of a car on us all.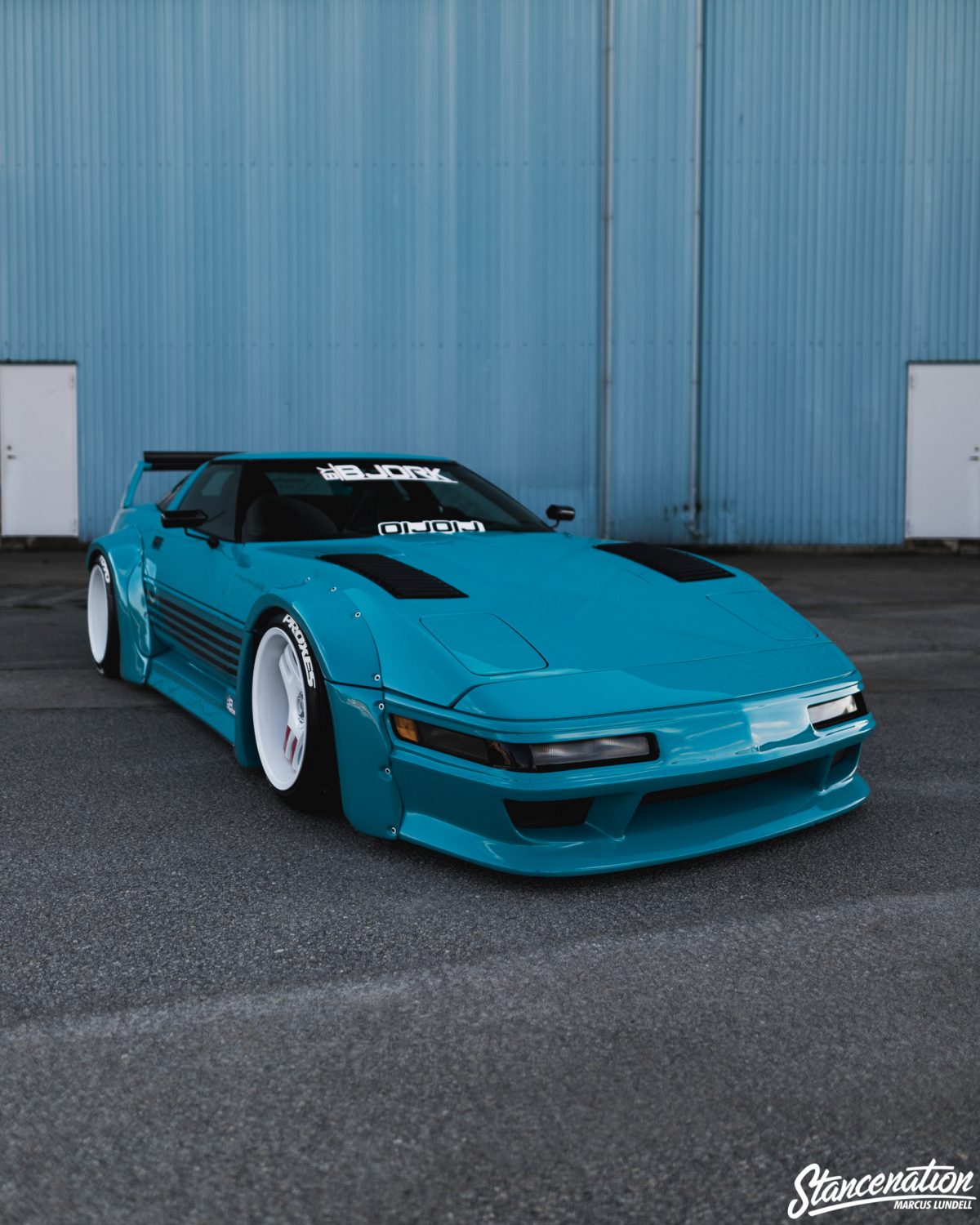 I mean, just look at it. There is no conceivable way that you could have explained this car to me 6 months ago and gotten a response that didn't go to straight laughter. A hand-built, rocket bunny inspired, C4 Corvette on three-spoke wheels, in teal of all things!? That would never work in real life. Sean of the past would have been dead wrong. Because not only does this work, it is sort of a genius idea.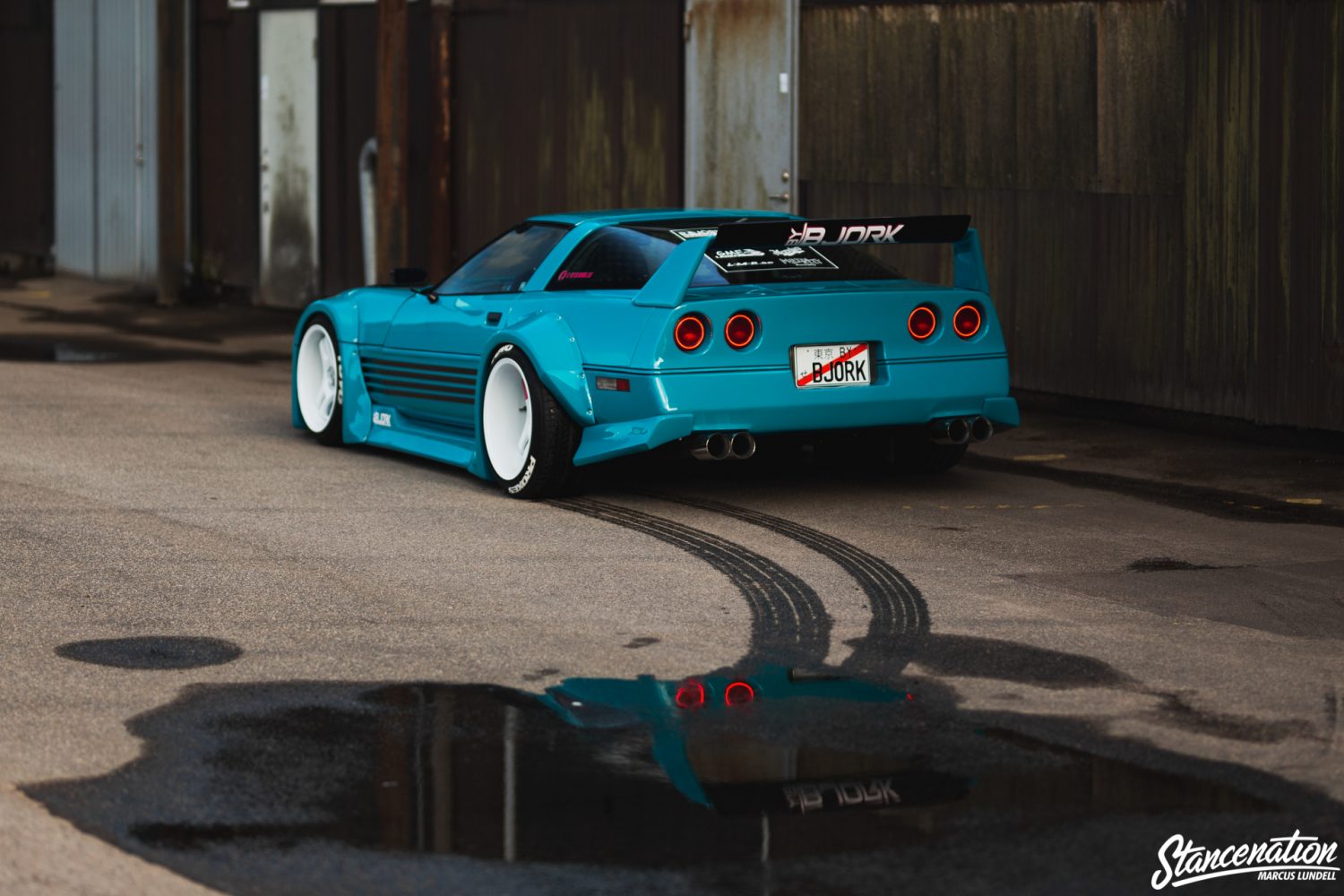 Like most everyone else, I ran into this car in the same way I find most new builds, aimlessly scrolling through Instagram, looking at accounts from all over the world. I couldn't tell you which one I found this on. I can tell you though, that I immediately chuckled and said something like, "that's a hilarious render…It's weird…I think I like it…" Upon digging, I realized that it was actually a real life build, not a render. With my mind blown by this realization, I started following the page, @by_bjork, and checked out all of his posts on the process.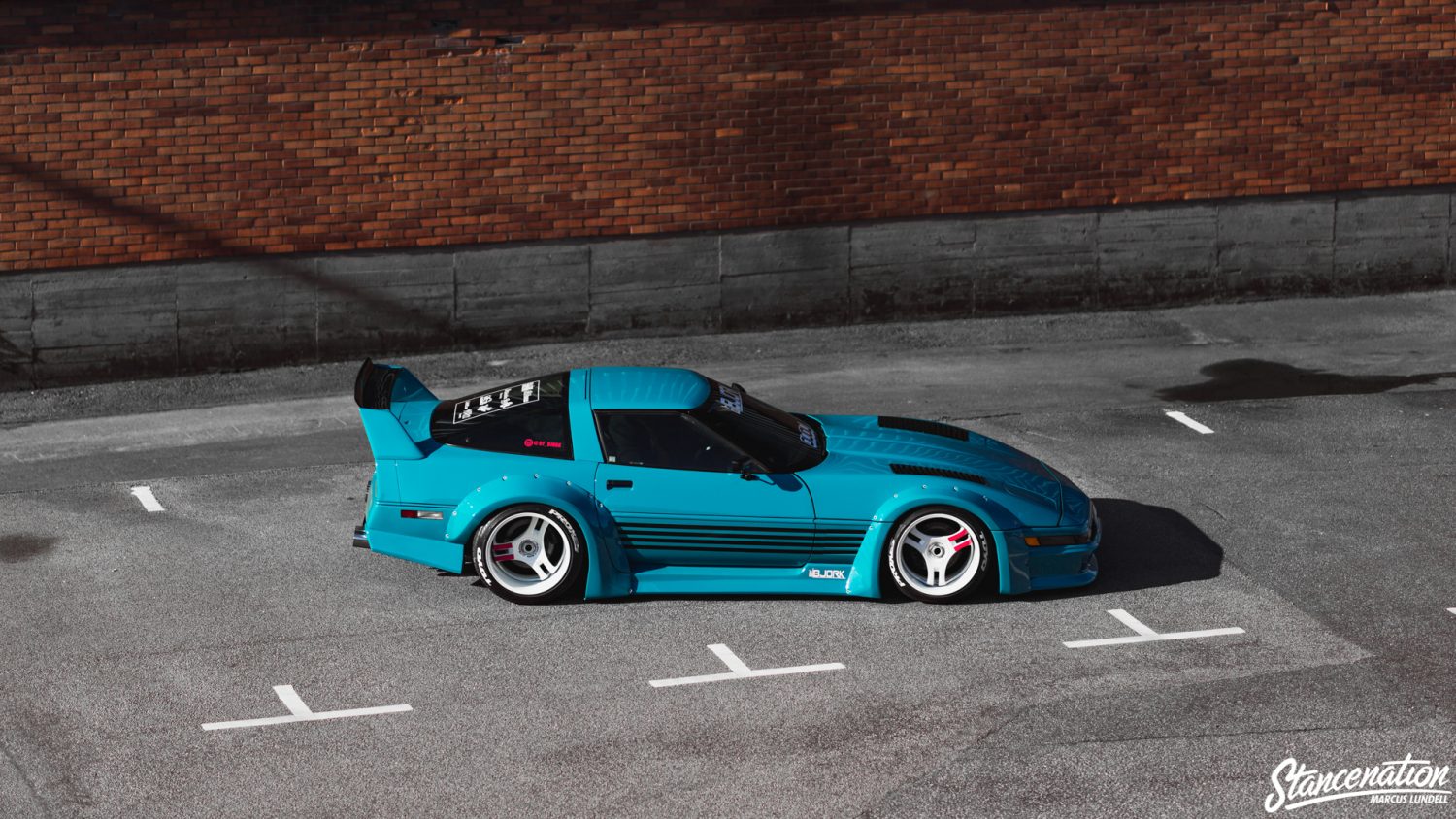 Of course, the next course of action was simple. I sent the link to my group message of car friends, a hodgepodge group of washed up car guys known to have strong, biased, and sometimes absolutely ridiculous standards of opinion. It was a mixed bag of comments. But, even among a few of the harshest critics, it was pretty obvious. Bjork made the unthinkable happen with this build, the perfect blend of the best bad ideas turned into pure gold. The color combo, the side stripes, the custom widened (18×13!) Super Advans, the wing, and the mirrors, ALL OF IT.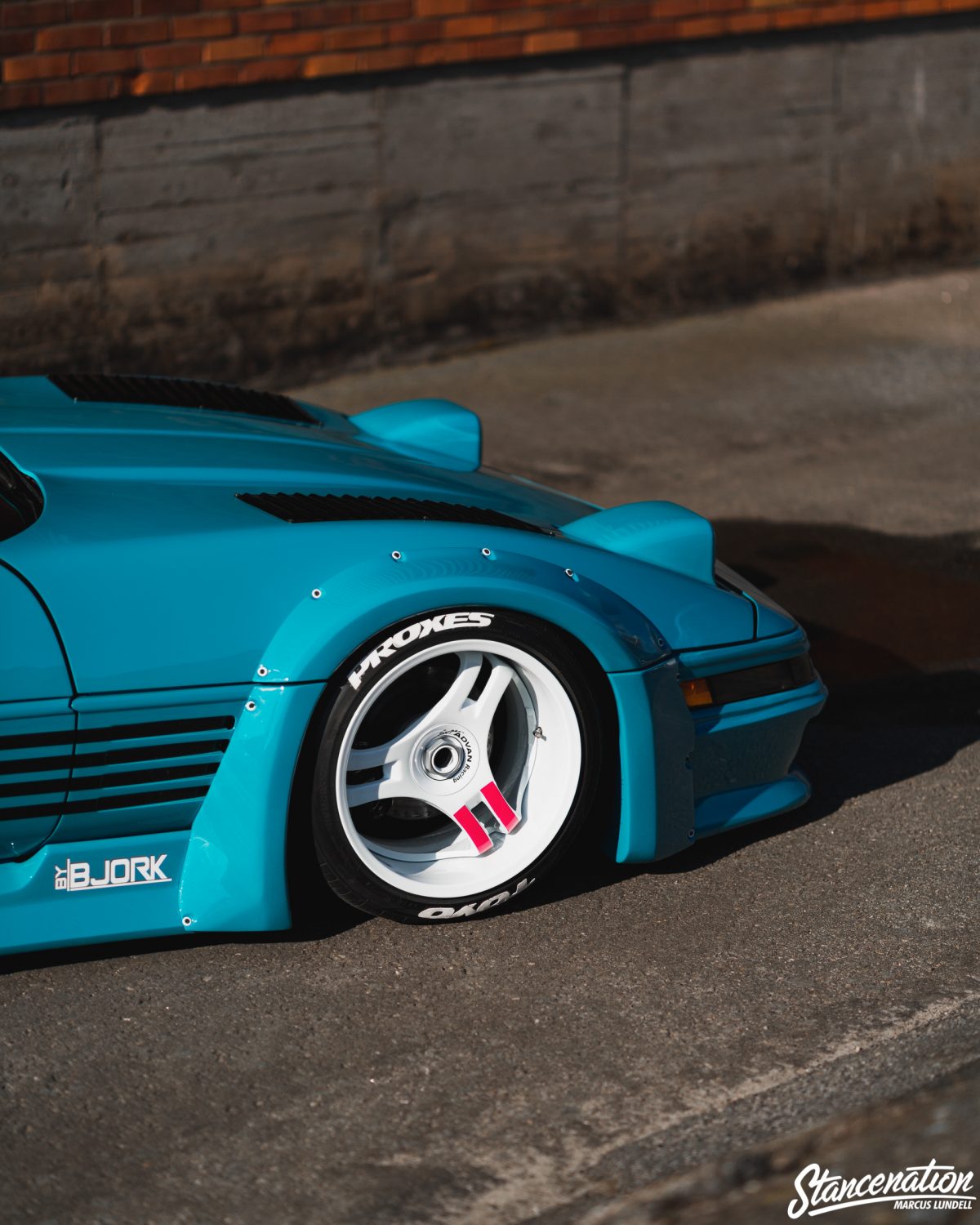 Once Elvis posted it to the Stancenation Instagram, I knew I had to write about it. I'm sure it's not everyone's favorite build, it's strange, it's wild, and it's weird. But, I think we can all agree, it's well put together. This is obviously not just some mismatch of things thrown together without foresight. It's well thought out and works on so many levels. For that, my hat is off to you, Jim Bjork. Well played, you get my vote for one of the coolest builds of this strange, wild, and weird year.