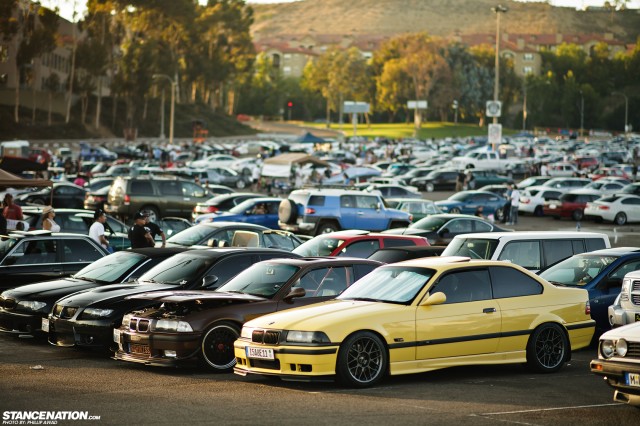 I've lived in California all 23 years of my life and it's only been recently that I started attending shows much like the SoCal Euro from a couple weekends ago.  I've got a lot of making up to do for all the festivities I've been missing out on.  Socal Euro was definitely not a show to have missed!  There was so much win on that 14th day of September.  Everything from the free and plentiful parking, to the free admission, the delicacies offered by the food trucks, the drag races and the bountiful selection of cars inside and outside the show.  Did I mention free parking and admission?  I literally had no excuse to not go.  If you're asking me, Socal Euro felt like a car show within a car show and I see now that's the point.  Much like a kid in a candy store, I completely forgot my chaperone    girlfriend and buddy Kevin were walking with me as I snapped photos here and there, willy-nilly.  In each direction I looked, I saw the sort of variety of treats that even Willy Wonka himself would gawk at.
Photos by: Phillip Awad exclusively for Stancenation.com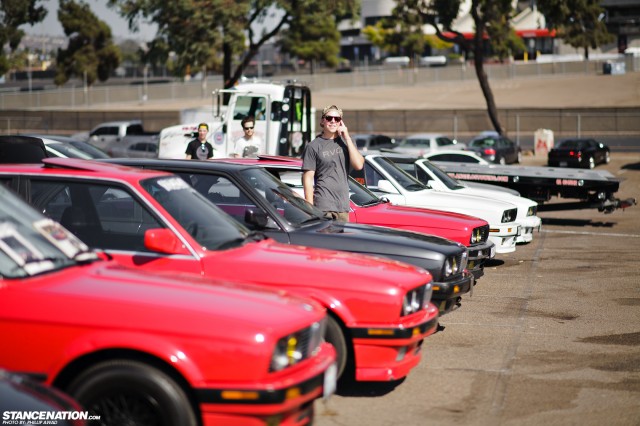 As we arrived at the show right on time, I was overwhelmed with the sheer number Euro's coming down the freeway. I couldn't help but feel guilty that I left my old girl at home.  My girlfriend chaperone insisted we take her Kia, because it has A/C, and hair wouldn't get messed up on the way down because of the open windows. To cope with that guilt, I was pointing here and there watching for the next Vee-Dub, Bimmer, or Lambo fly by. Little girl screams were the noises I made exiting the freeway.  There's just something special when a gathering of this magnitude is put together.  When so many cars, from so many unique people, all have stories and builds.  Love was in the air.  I believe it's called, "Das Auto!" (Thanks VW).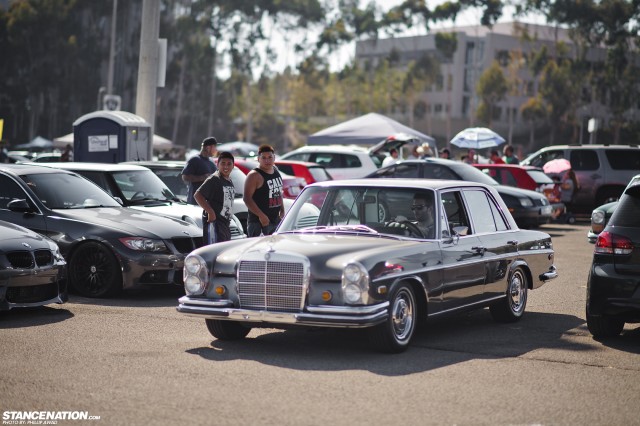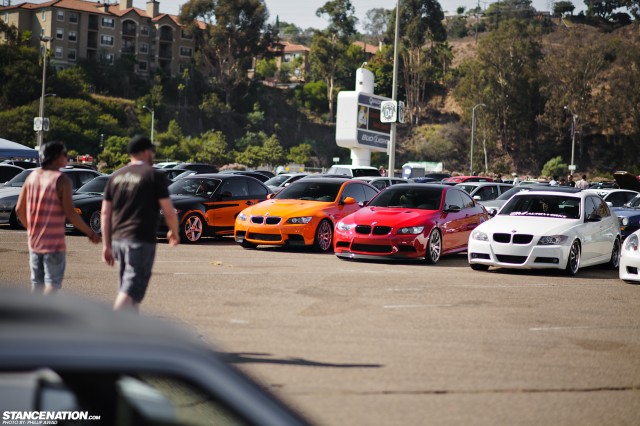 I spent a solid forty-five minutes wandering around aimlessly.  Once inside the show, people were instantly greeted by that savory and salty air produced by the food trucks.  The whole day, there were cars lining up on Christmas tree lane.  It was so great to catch fly-by's from the humble e30 to roaring Camaro's to the silent but speedy Tesla to the eye candy overload of an orange McLren MP12-4c.  There was even a VW MK1 with an engine note that, from a distance, sounded like a nitro R/C car revving.  Well, I'm pretty sure I caught wind that it was indeed nitrous injected and damn, that things flew!  I think the crew was working out some bugs and put down some awesome runs so congrats!  How awesome would it have been if the crowd could pick favorites to line up, like a peoples' choice?  Next time!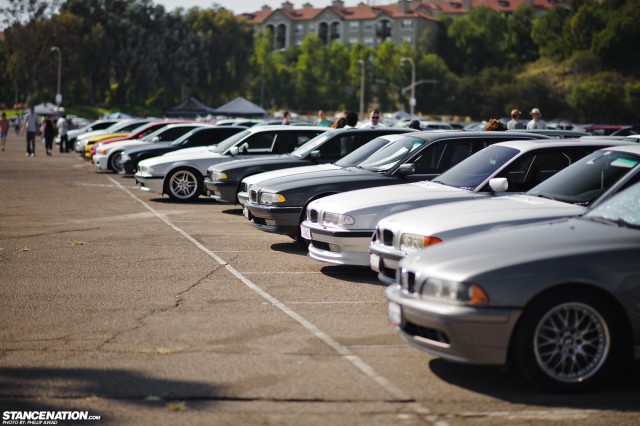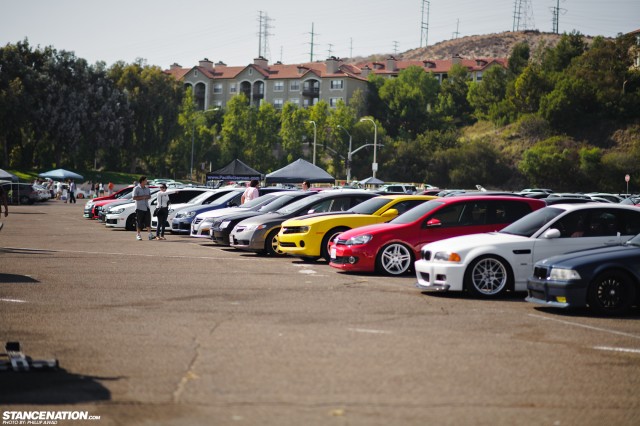 Lon Mok is one of the brains behind the operation of Socal Euro.  I reached out to him to get some more info behind the show's short history.  "SoCalEuro started out in 2001 as SoCaliVW.com and SoCalAudi.com and eventually we converted it to SoCalEuro."  Lon and Paul Chan teamed up to organize their first big meet back in 2001.  "The first larger meet was at San Diego Krispy Kreme donuts which we had about 100 cars."  Sometime before the end of 2002, "We did an Irvine meet in Costco with about 100 cars also."   The next couple years were quiet until their NorCal vs SoCal meet in San Luis Obispo brought out a commendable 300 cars in 2004, "which was amazing back then."  That was almost ten years ago!  I didn't even know what it was like to drive then, let alone operate a stick-shift and clutch or even understand why suspension tweaking is different from street, track, and stance. Special thanks to Lon Mok for taking the time to speak with me, and from all of us at Stance Nation, thank you for the show and to our readers for checking in!