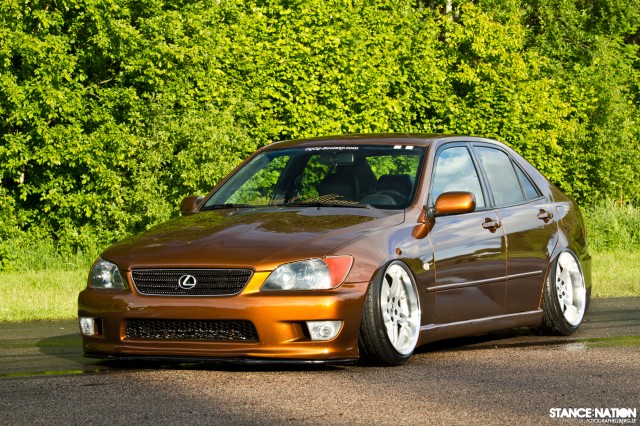 Hello again fans, meet Mattias Saikkonen. He is a young (just graduated from high school last year) automotive enthusiast out of Boras, Sweden and this is his stunning Lexus IS. What's even more impressive is that Mattias purchased the car just a few months ago and already has it looking this good! It probably has something to do with the fact that even though he may be so young, he already had his fair share of customized cars. His "other" car, an MK1 Jetta coupe, was completely redone and many even call it one of the best looking MK1's in the Scandinavia. Now however, it's time for his slammed & fitted Lexus IS to get the exposure it deserves. Let's check it out!
Photos by: Hellbergsbilvard.se exclusively for StanceNation.com
The same day he brought the car home from it's previous owner, he started tearing it apart. Mattias tells us that he had no clue where the build was going to take him until his wheels arrived. The 18″ Work Gnosis GS-2 simply screamed for the car to be slammed on top of them. The idea of building a Lexus IS like no other seemed right and rest was history. At first, it appears to be just another slammed IS with body kit, but it's far more than that.
For example, the front end is a mix of the original Lexus IS bumper with a custom added Volkswagen Polo front bumper. He didn't stop there though, Mattias also added a custom made lip to the front bumper to bring it closer to the ground a bit more. But it doesn't stop there! Ok, we're starting to sound like one those late night TV pitchman now, please excuse us. The sideskirts are from a Volvo V70, sliced up and molded into the original Lexus sides. Last but not least, the rear end is a mixture of Lexus and Audi A6 combined with a diffuser from a Volkswagen Golf VI GTI.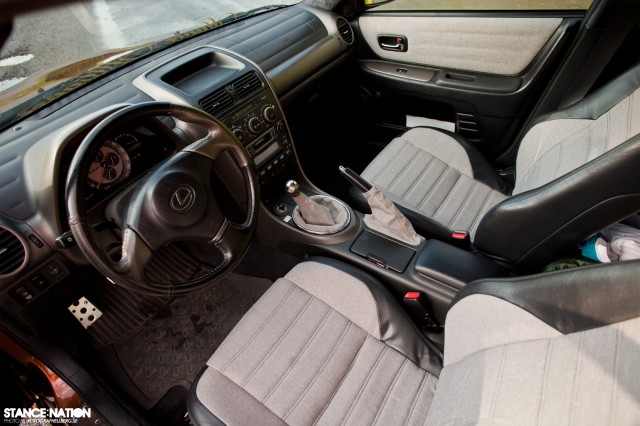 The interior has also been revamped. The seats have ben redone by the fellas at "inredningsverkstaden" and the headliner along with other interior parts were covered in smooth alcantara fabric. Simple, yet effective.
That brings us to our favorite thing here on StanceNation, fitment. Those stunning wheels are as we said before, Work Gnosis GS-2's sized at 18×9.5 with an offset of 22 up front and 18×10 with an offset of 18 in the rear. Tire wise, Mattias is running a set of Falken FK452's in 215/40 up front and 225/40 in the rear. Suspension wise, it is bagged with custom made bags accompanied with Accuair e-level system.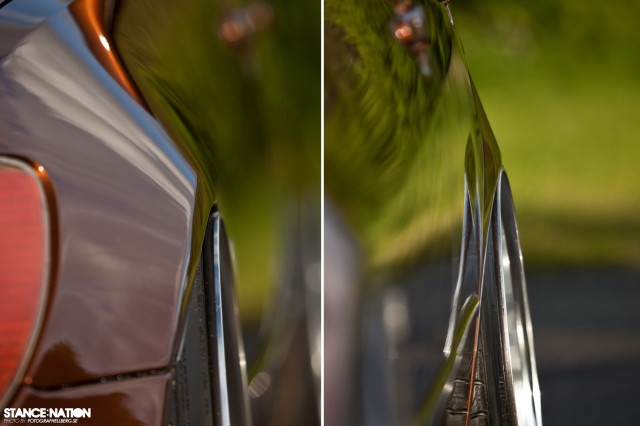 Take a look at that fitment! Big ups to Mattias for taking his time and perfecting the fitment as well as he did.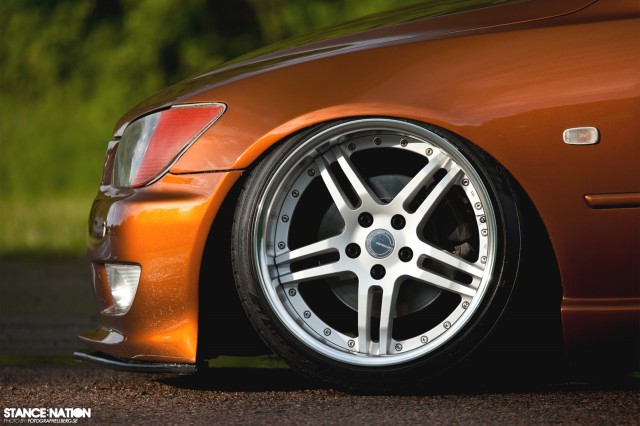 The sexy paint comes off of an Audi and is called "Ipanema Brown". Simply stunning might we add.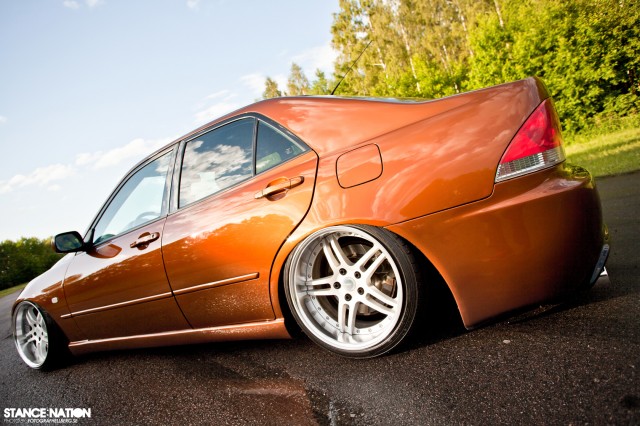 In order to get the clean look that Mattias was after, he decided to shave off the additional lights on the trunk. The headlights were also customized as well, but he already has another set coming in which he says are even better!
When we asked Mattias what the best thing to come out of owning his IS was, he tells us that it was the day it was finally "finished". That same day he drove the car to a huge car gathering in Jonkoping. "The reaction from everyone who saw the car made it worth every minute back in the garage." He ended up winning the "best stance" award that day.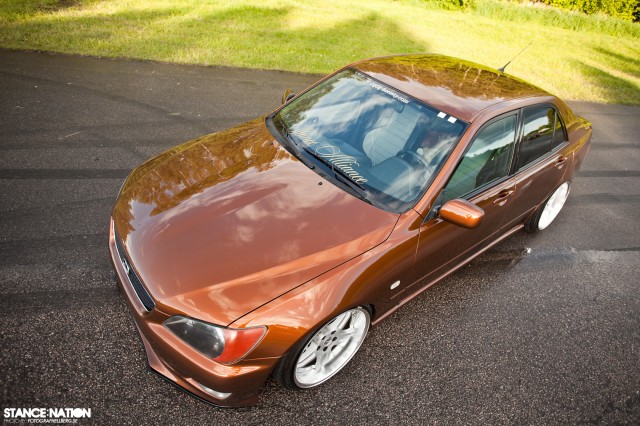 With that said, we would like to give a huge shout out to not only Mattias but our awesome photographers Vanja and Peter for making this feature possible. Be on a lookout for more awesome rides from the wonderful country of Sweden. Their stance/fitment scene is blowing up and we're honored to share their awesome rides with our fans all across the world.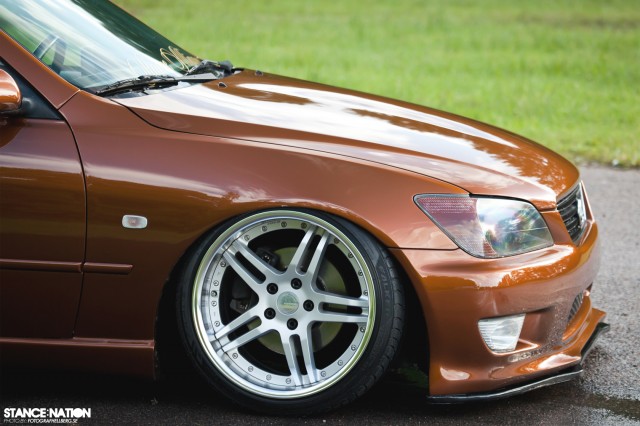 f you think your car has what it takes to be on our site make sure you email us at snfeatures@gmail.com. Make sure you include a few photos and your spec list as well as any other information we should know about you or your car. We're always looking for cars to feature! In the meantime we'll see you guys over on our facebook.