When Mazda launched the 3rd generation of its popular Mazda6 sedan, they headed upscale, increasing the proportions in all directions while stamping out a striking new form. The new car was an instant hit, making even magazine editors swoon about its well-appointed interior, stunning good looks and excellent driving character.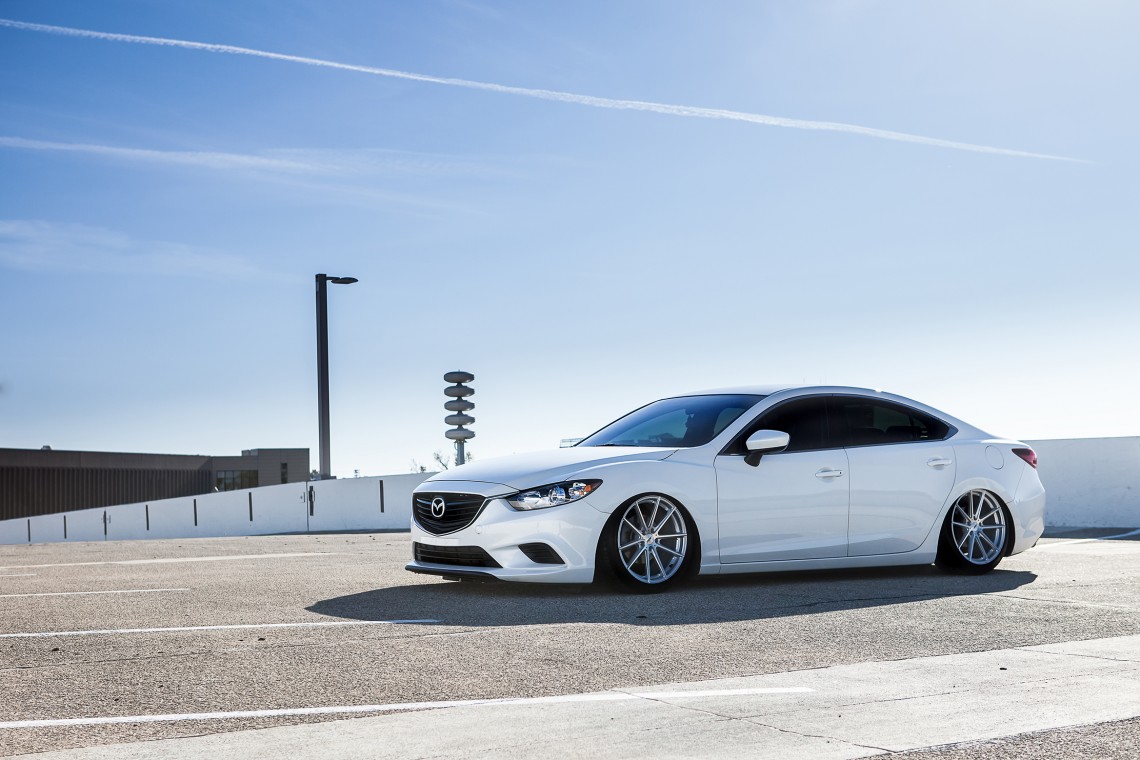 With all that going for it, you would think that it was perfect for everyone! But you aren't "everyone". You see bigger wheels, a lower stance and a sportier attitude. The good news for you is Air Lift Performance let their engineers loose on the unsuspecting Mazda and they designed a performance air suspension kit for the Mazda6.
Let's start with something that air suspension is famous for – static drop. Do you think you will be unnoticed at the show or the meet-up when you can air out 4.6" from stock in front and a massive 6.5" from stock out back? Hope you like attention…
For some people, that would be enough, but they aren't settling. They pride themselves on making sure that every kit they build not only rides great, but also handles the curves like a fine sports sedan should. It's all about adjustability. No coilover system can even come close to transforming the appearance of your car like air! The best part is that you don't need to live with all of the compromises of a static suspension. With a range of air management options such as the Air Lift Performance 3P and 3H control systems, you can raise back up to stock height in order to clear speed bumps or any other road obstacles, all with the push of a button. How's that for adjustability?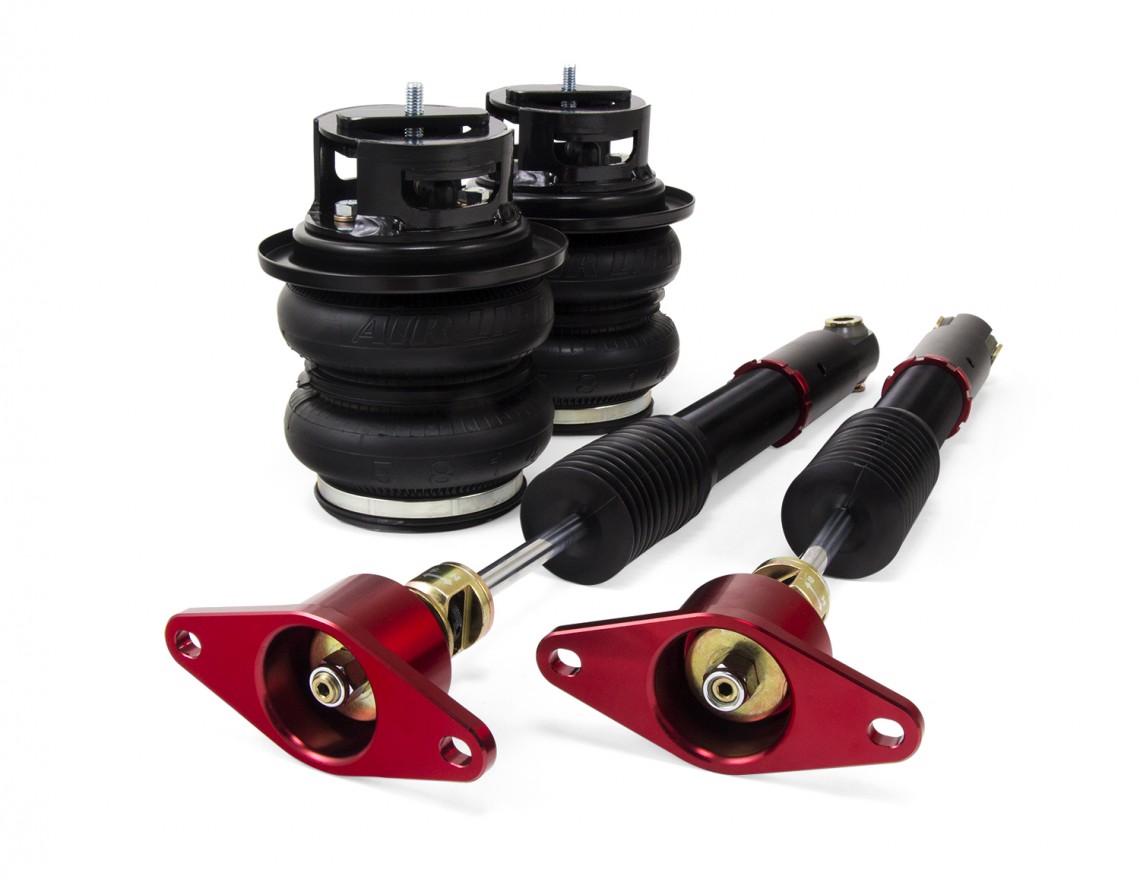 So the question is, how is this really done? The foundation of any quality suspension system is the dampers (struts/shocks). The front kit for the Mazda6 has 30-level damping adjustable, monotube struts that are tuned to provide a great ride with enough adjustment to go stiffer or softer, depending on your preference. They then added progressive rate, double-bellows air springs which give a comfortable ride and great body support during cornering or braking. The struts are then topped off with adjustable camber plates that use high quality spherical bearings for precise steering feel and superior damper actuation. The plates allow you to dial in up to 3 degrees of negative camber for that perfect wheel fitment or optimized handling.
For the rear kit, you will find a similar formula, using 30-level damping adjustable monotube shocks alongside a double-bellows air spring tucked into the stock coil location. The result of this combination of superior components is a ride that is comfortable enough for long days behind the wheel and the handling prowess to conquer a track day or autocross with the touch of a button and a twist of the damping adjusters. It is also important to note that no modifications are required to the car to fit this suspension!
Detailed instructions will help you get your Mazda6 slammed within a few short hours. If you have the ability to wire a stereo and swap out suspension parts, you should have no problem installing an Air Lift Performance kit! In the event you do run into a snag, the Air Lift Performance tech support team is top-notch and can guide you through any questions you may have.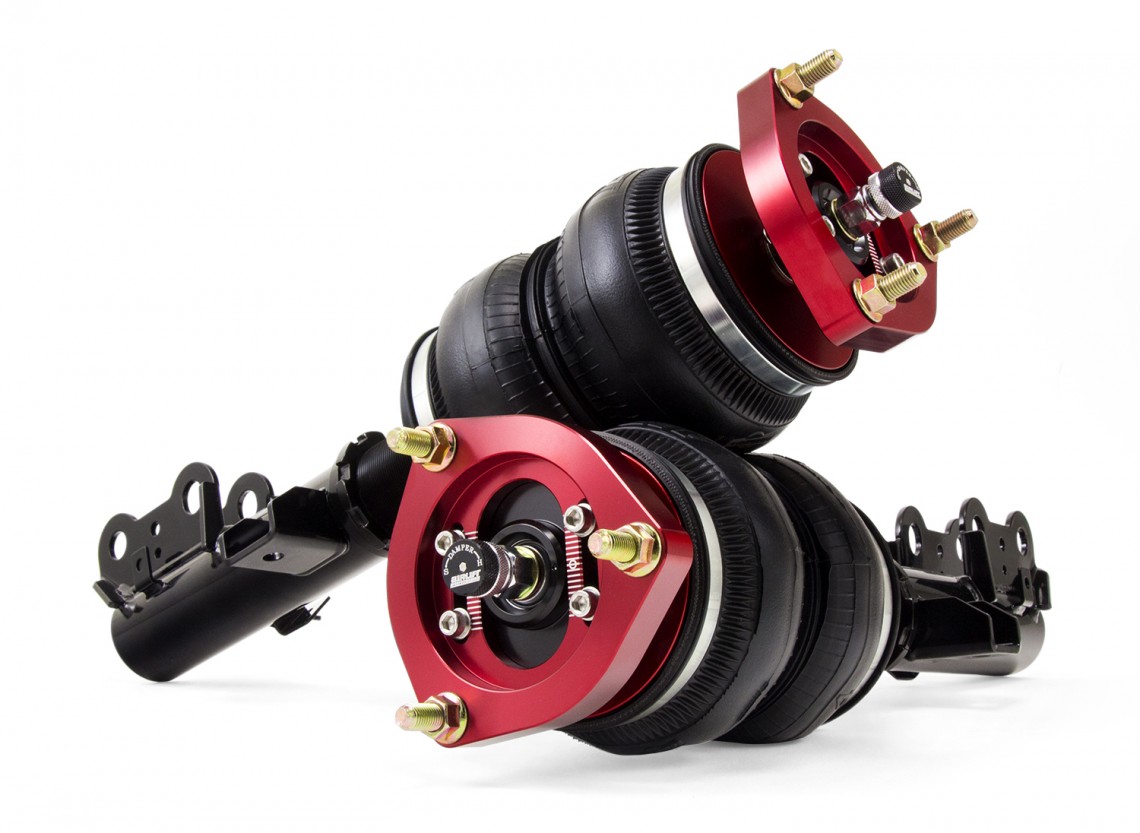 If all of these features weren't enough, you'll also want to know that Air Lift Performance works very hard to offer the most durable air suspension possible. They do so by torture testing the main components of this kit to 1 million cycles (equivalent to approximately 100,000 miles) on a hydraulic test rig, at temperatures from -30°F to 150°F. Couple this test lab work with on-road testing and a one-year manufacturer's warranty—and you can drive with confidence knowing that you have purchased the best air suspension available for your ride.
Are you ready to revolutionize your driving experience? Find a dealer and get that Mazda6 rolling low. It's the beginning of your new #lifeonair.
MODEL FITMENT:
2014-2016 Mazda6 (ALL Powertrains)
2014-2016 Mazda6 Wagon/Estate (ALL Powertrains) (European)
INSTALLATION DETAILS:
Modifications Req. Front: NONE
Modifications Req. Rear: NONE
Visit http://www.airliftperformance.com to learn more