Few of us have the opportunity to own a vehicle that dons the iconic prancing horse and even fewer have the financial stability to bag it, fit magnesium race wheels, and squeeze more numbers from the engine. Ferrari has been a cult symbol for many of us in the automotive industry since childhood, but with their elegance and performance comes a rather hefty MSRP. Phil Chow however turned childhood dream into reality after buying his 2000 Ferrari 360 Modena.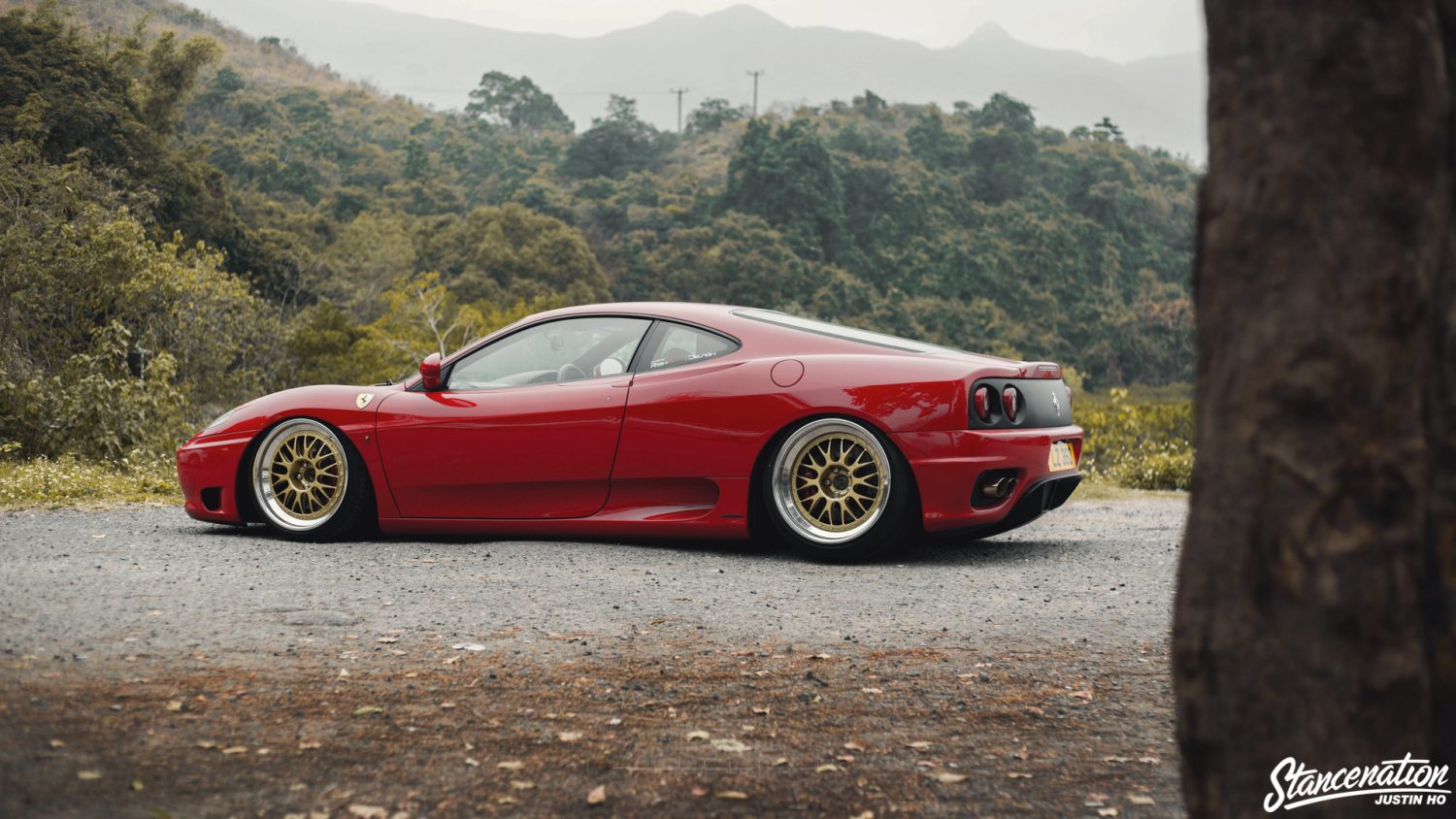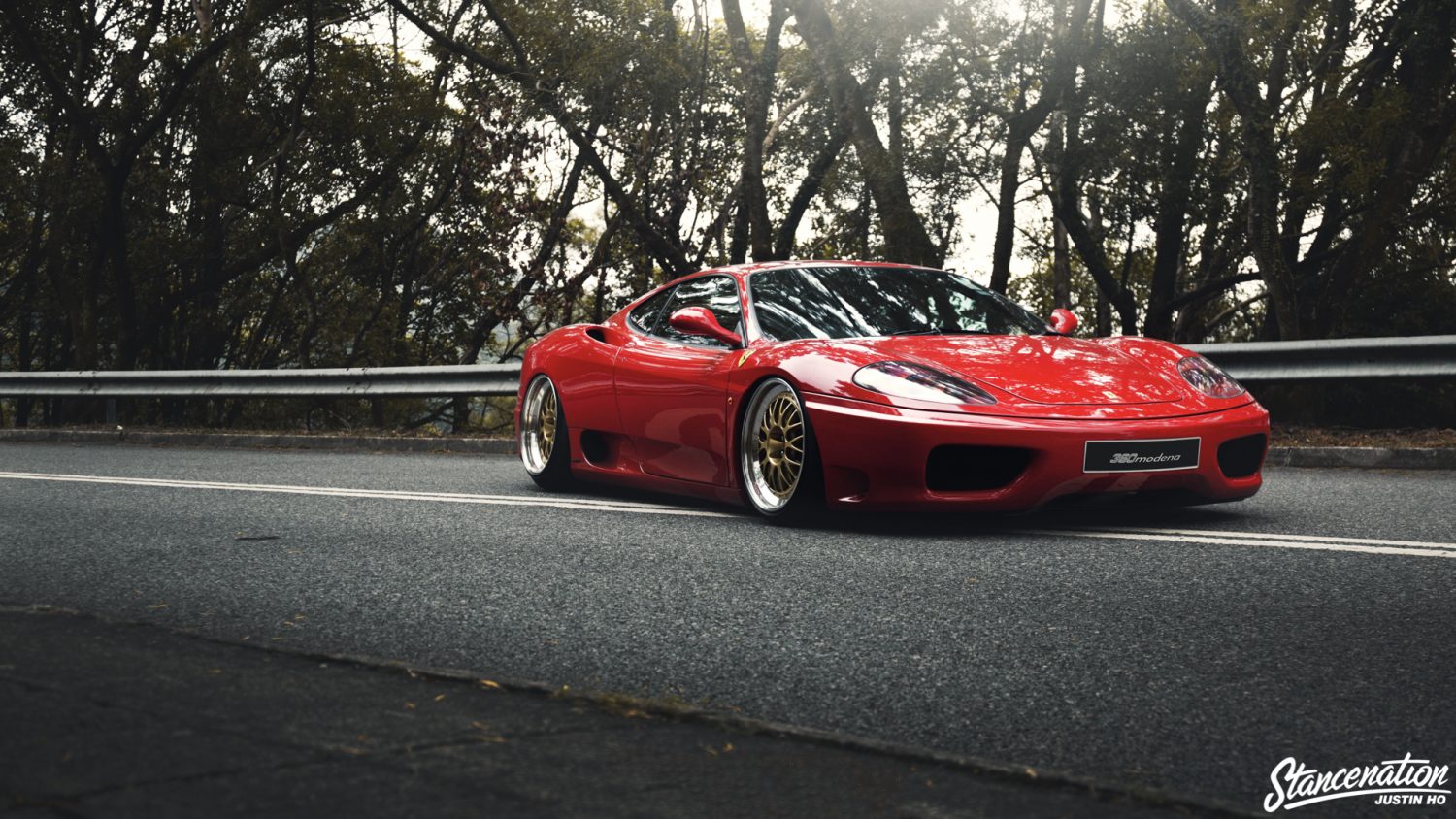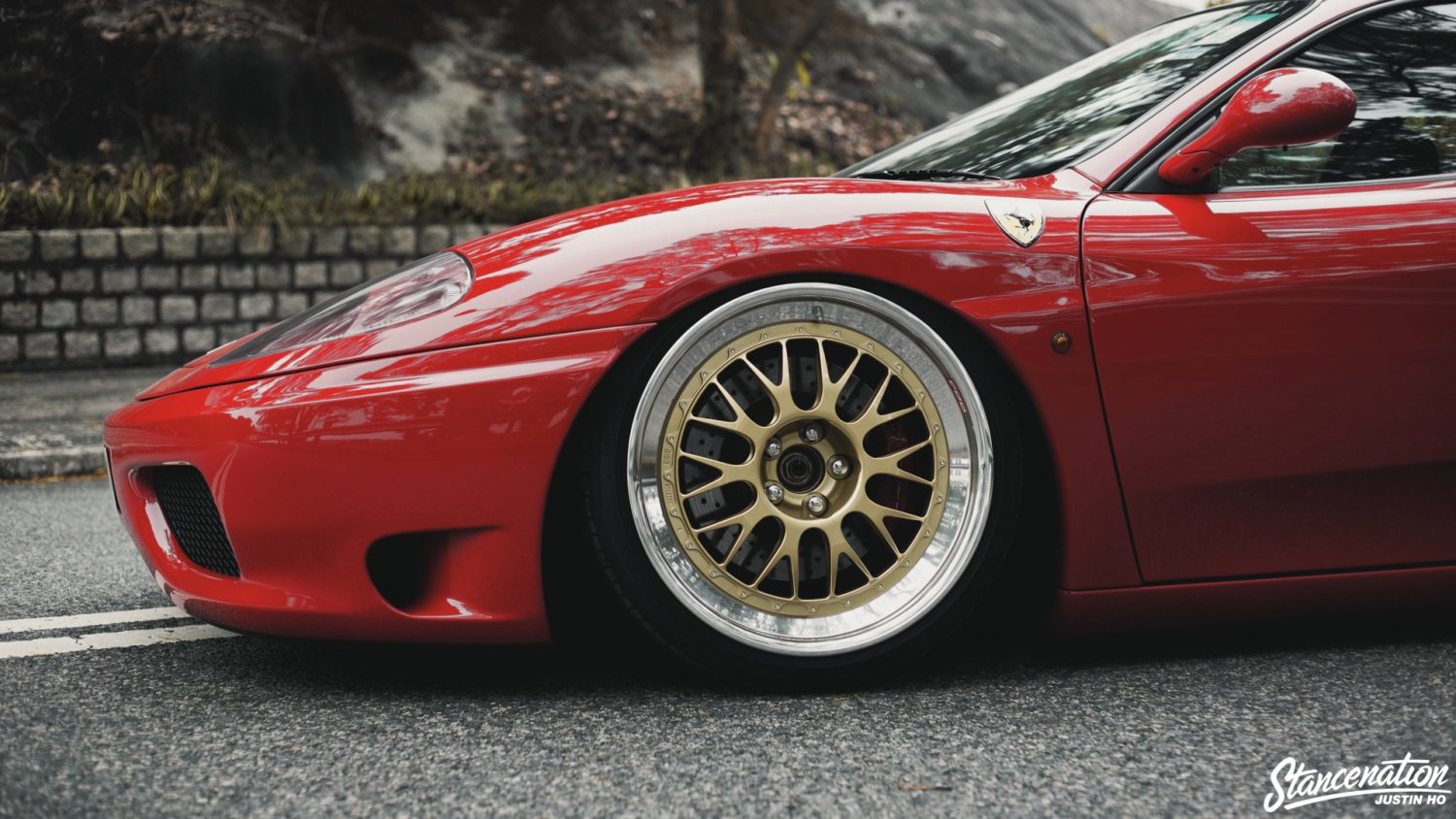 Our typical bread and butter at Stance Nation generally doesn't revolve around high end exotics, but with a car so tastefully done, it was a no brainer when it came time for me to spotlight a thoroughly put together Ferrari. I always enjoy writing about unique builds and this one definitely takes the cake in regards to OEM+ styling and cleanliness all around.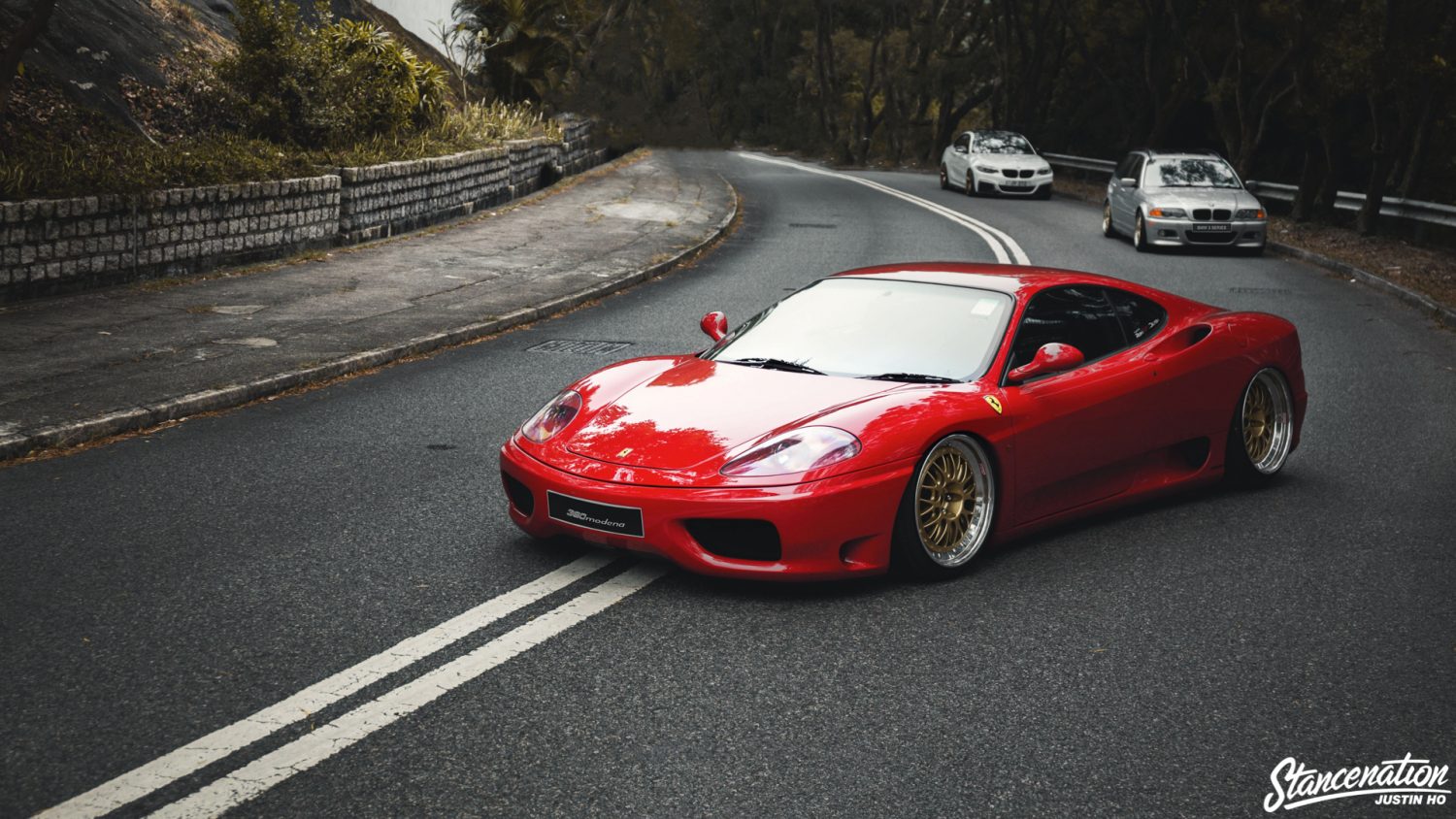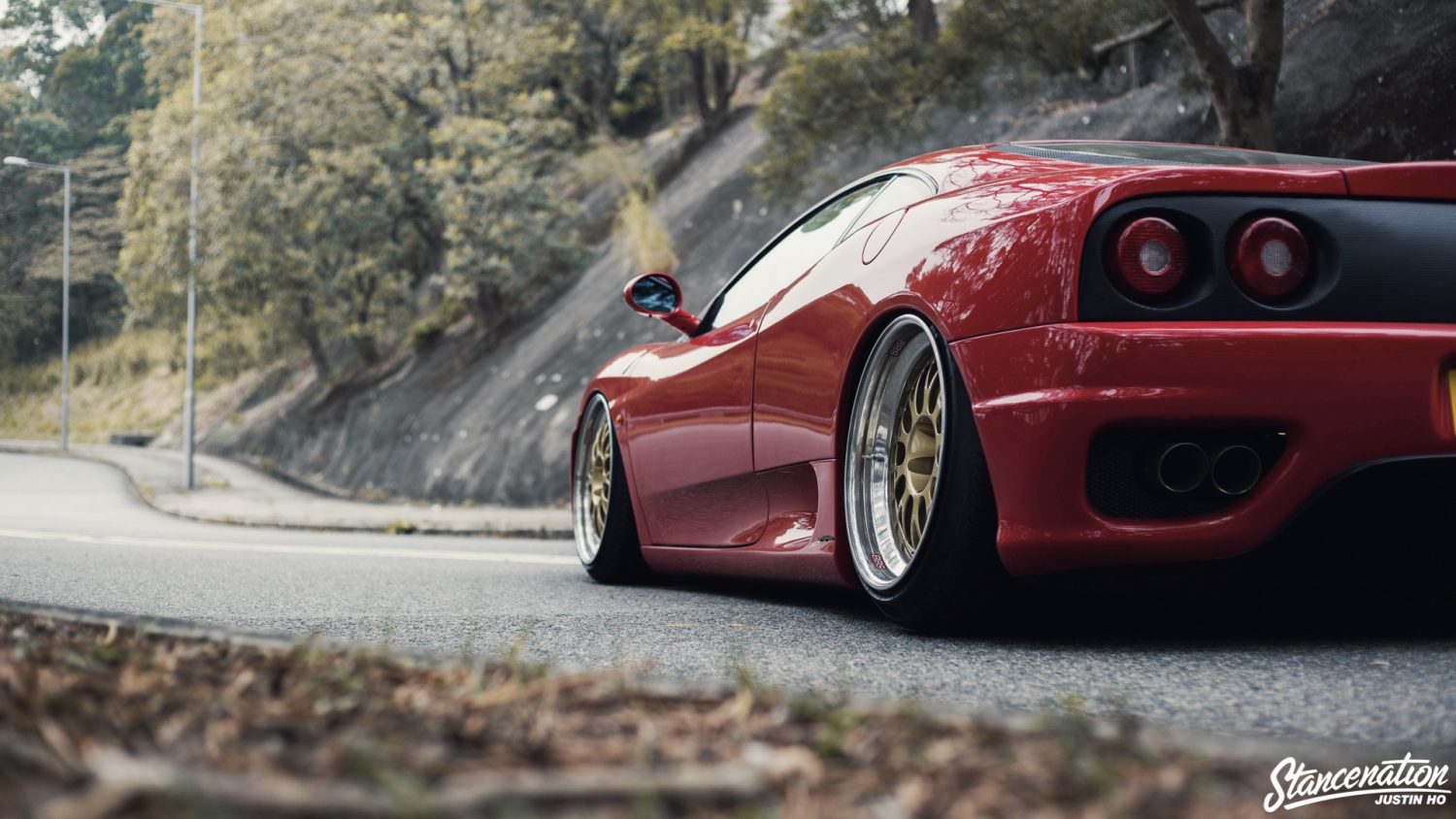 Ride height and wheel fitment will undoubtedly be the first things you will notice and the drop is handled by Air Lift suspension and the rollers come from the guys at BBS. That being said it is typical for those with deep enough pockets to rock wheels that are hot off the press and sporting aggressive specs and the like. It was nice to see that Phil chose a very period correct style with motorsport heritage to boot. The E88's come out to 19×9.5 and 19×12.5 and wear some meaty Pirelli rubber to keep things planted. The bronze faced, magnesium splits vibe well with the car's red exterior very well and the stance is functional.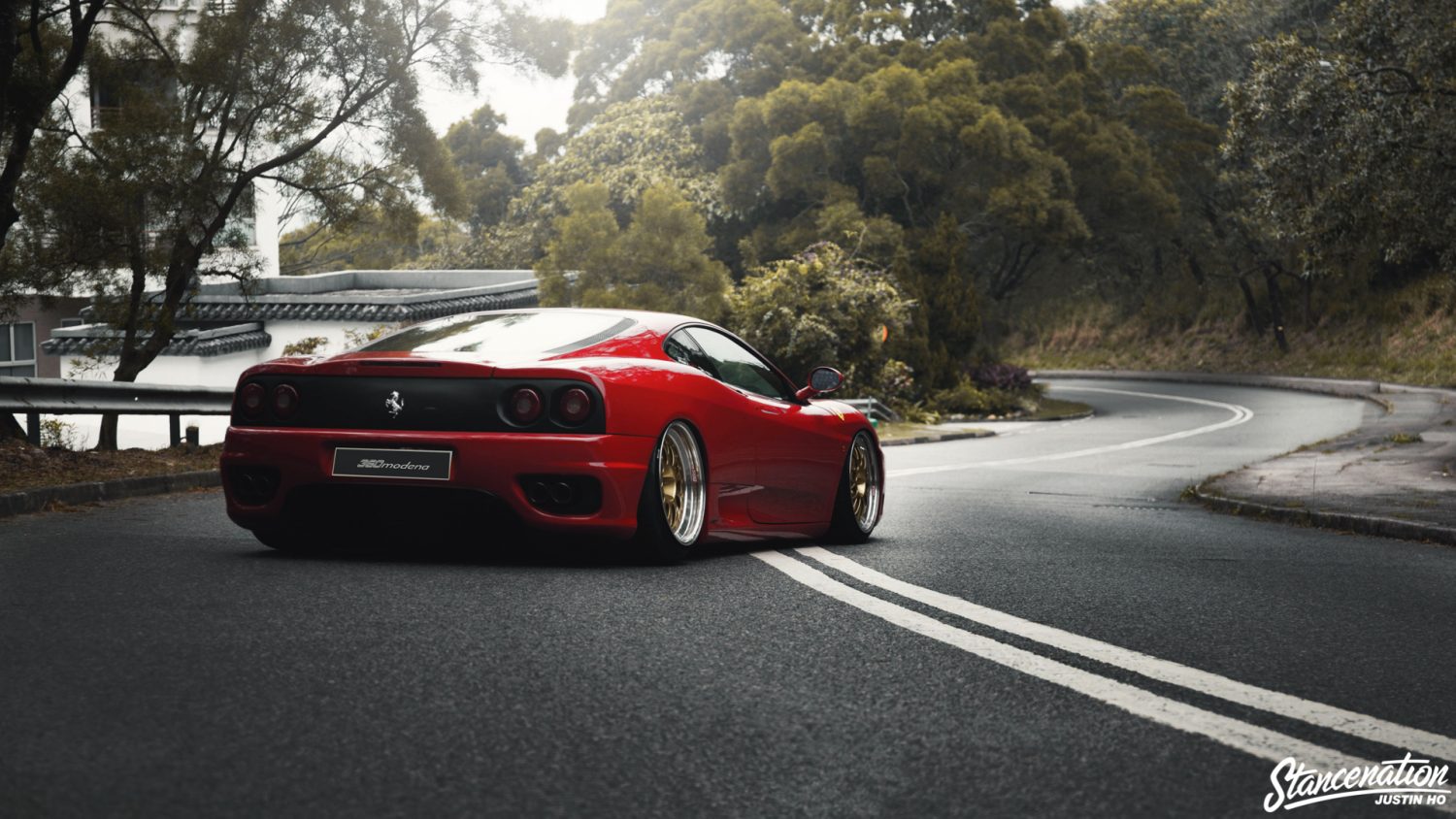 While this car may look like just another one of the slammed Ferrari's circulating the interwebs these days it does have the bite to back up it's aesthetically pleasing bark. The internals remain stock, but he gained power from his Italian V8 in the form of bolt-ons that definitely handle business. The ECU and F1 transmission control unit have both been reflashed for greater power and quicker gear changes. IPE handled most of the exhaust work and the sound this car makes at WOT is something else. Some will say that it is just a bags, wheels, and bolt-ons build, but what more could you want when it comes to a car of this caliber? The engine is still very much the way that Ferrari intended it to be from the factory and with a few subtle OE+ exterior bits mated to a killer wheel and suspension setup it truly is a work of art.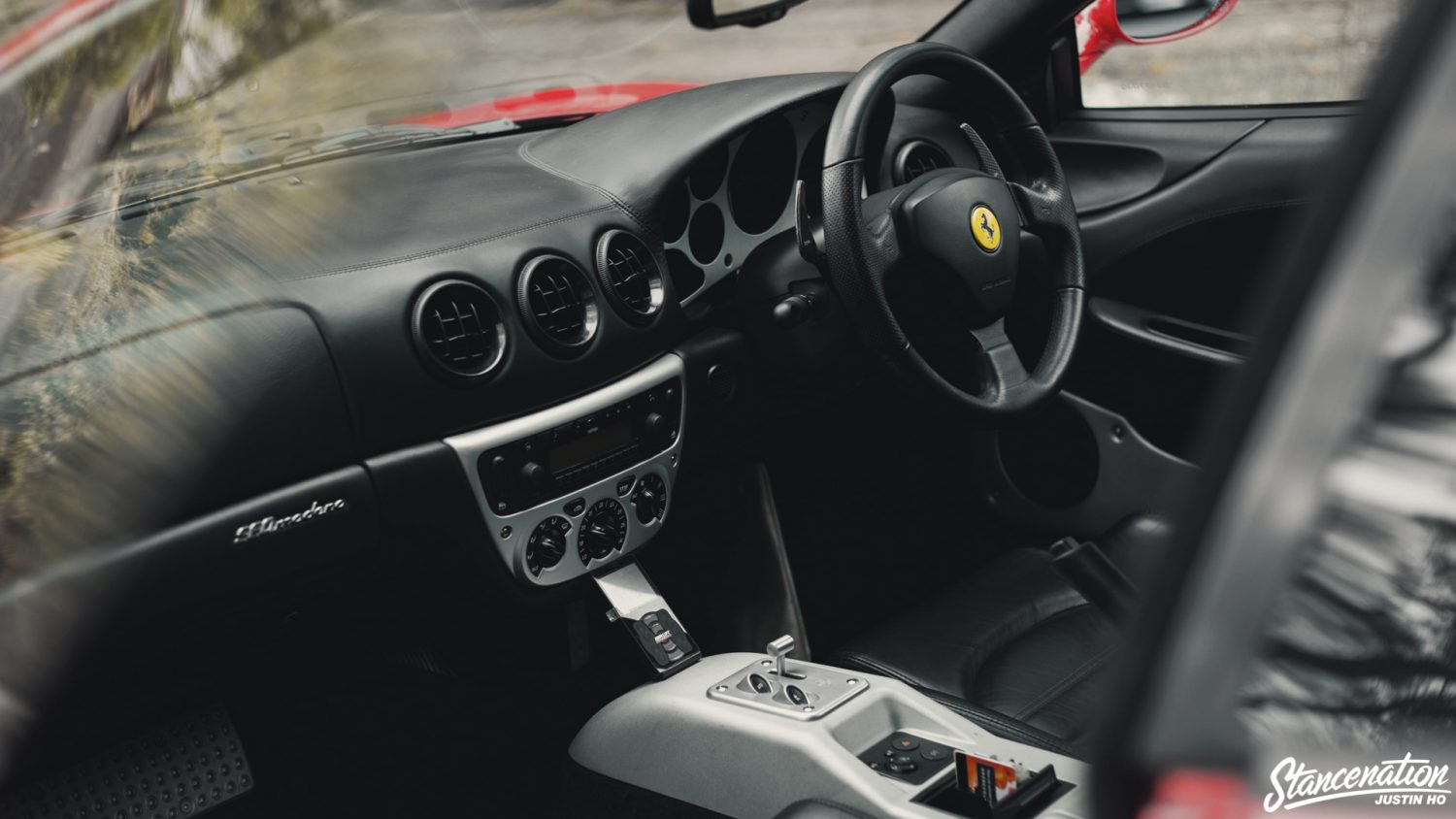 Phil has a small list of things he would like to add to the car including a few F430 pieces which would fully solidify his OEM vision down the road, but for now it puts a smile on his face. And at the end of the day, that's what our culture is all about.