When I was handed my first feature, I was pretty nervous as to what car I was to be writing about, but once I opened the feature up I was pleasantly surprised. In most cases, the VIP cars I come across in the US are, well, pretty cookie cutter. Taylor's car is just the opposite of that. It's not your standard VIP car with an off the shelf kit and polished, big lipped wheels. Instead, Taylor decided to mix it up with this build.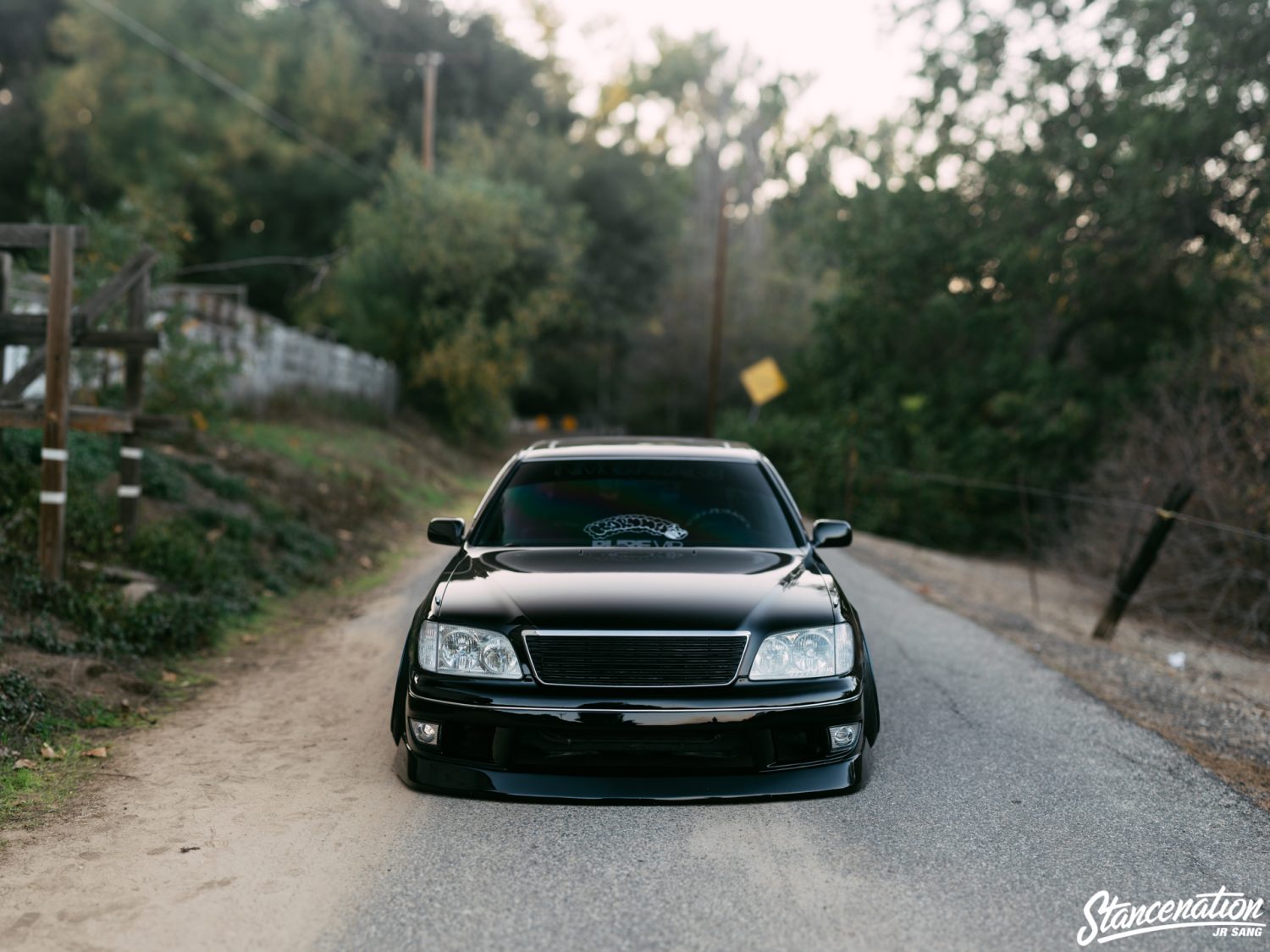 I first came across Taylor's LS400 while scrolling through my Instagram feed. Being a big fan of both VIP style and drift style, he perfectly captured both aspects and still maintained a smooth flow. Looking at his LS, the first thing you notice is the kit. No, this isn't a kit you can order online or even one you can hop onto yahoo.jp and import. This kit was a one-off creation Taylor had thought up by merging a BN style kit to his OEM bumpers and skirts. This was no small task to take on. The whole kit had to be sectioned to work with the wide body the LS platform has, as well as molding the bottom half of the BN kit to flow with the body of the Lexus.
With this kit setup, Taylor was able to fix a common issues with the LS platform which is allowing the car to sit level all around. Speaking from personal experience this is not an easy task. When you look at just about every LS build out there you will start to notice that once you reach the rear of the vehicle all the flow seems to just go out the window and you get a very awkward rake. With this BN kit mashup, this problem was resolved in such a smooth natural way.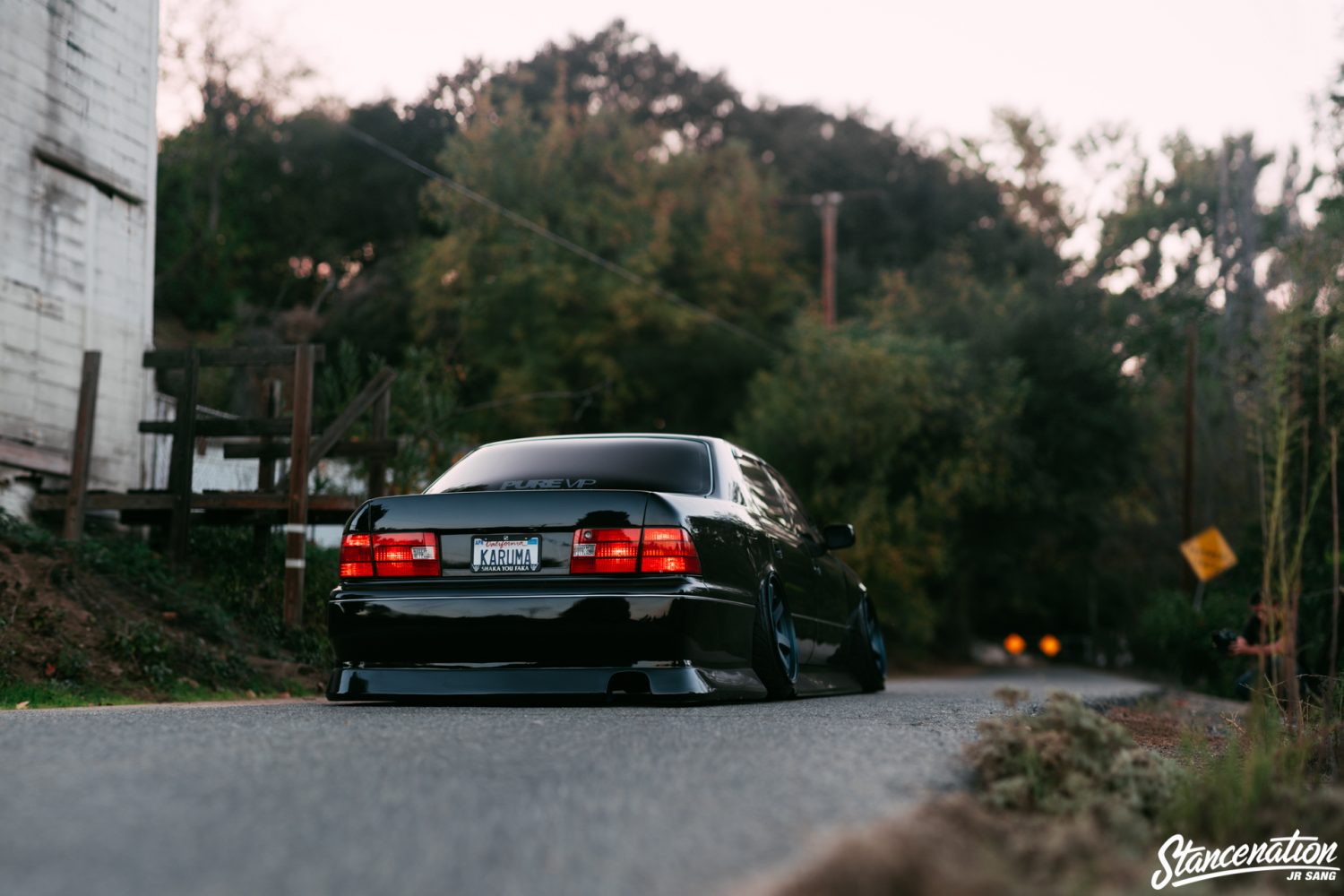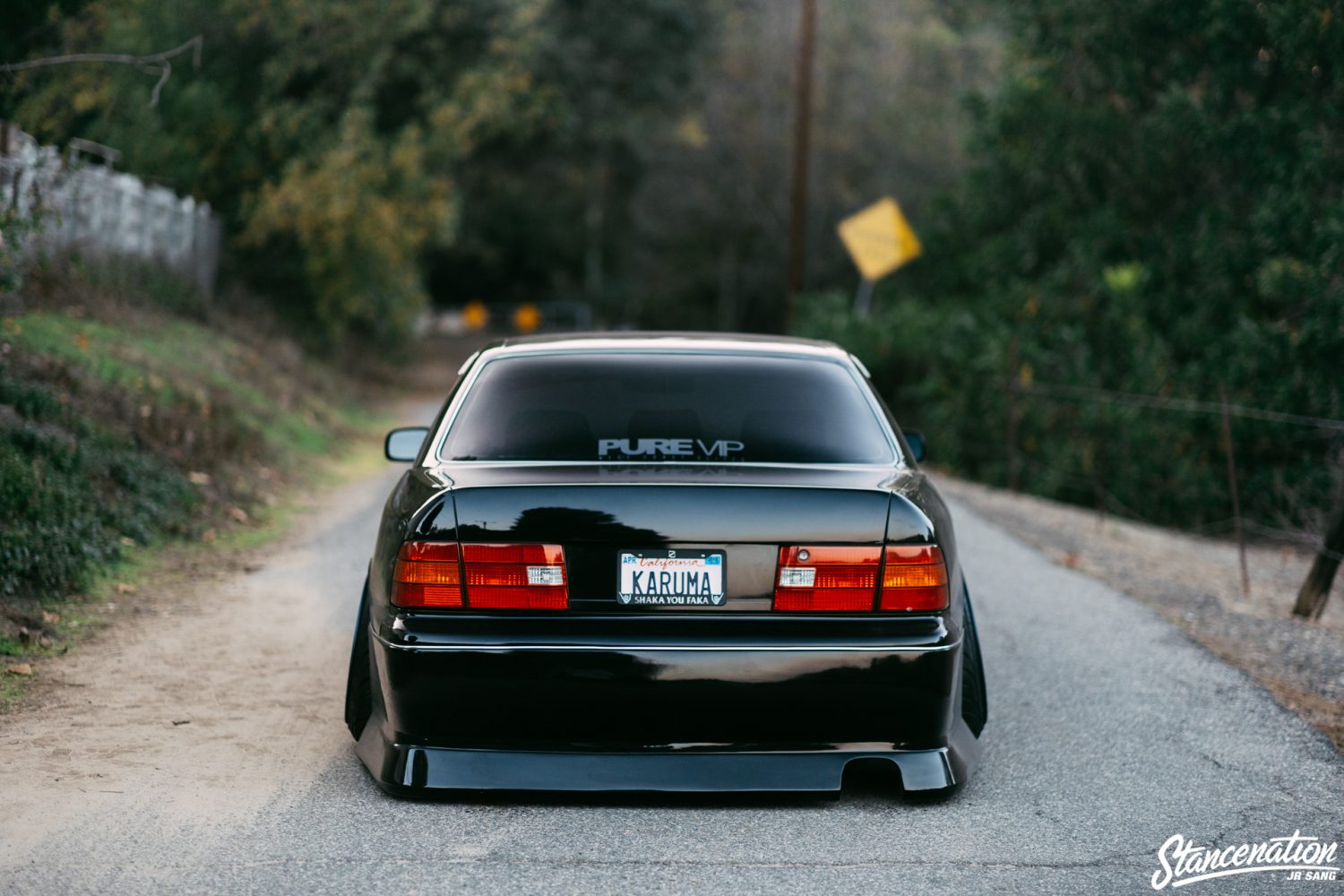 With all the very subtle yet wild things done on this build, one thing that truly caught my attention and made me instantly fall in love was the wheel choice. Taylor didn't decide to do your every day, big lipped, chrome three-piece wheels. Instead, he took a whole new approach to a modern day VIP build. He decided to take even more influence from his love for drift builds by putting on a set of aggressive spec Volk TE37 ultras measuring at 19×10.5 front and 19×11 rear. Now I don't know about you, but for me when I think VIP builds this is not a set of wheels that pops right into my mind which is what makes this build that much more appealing to me.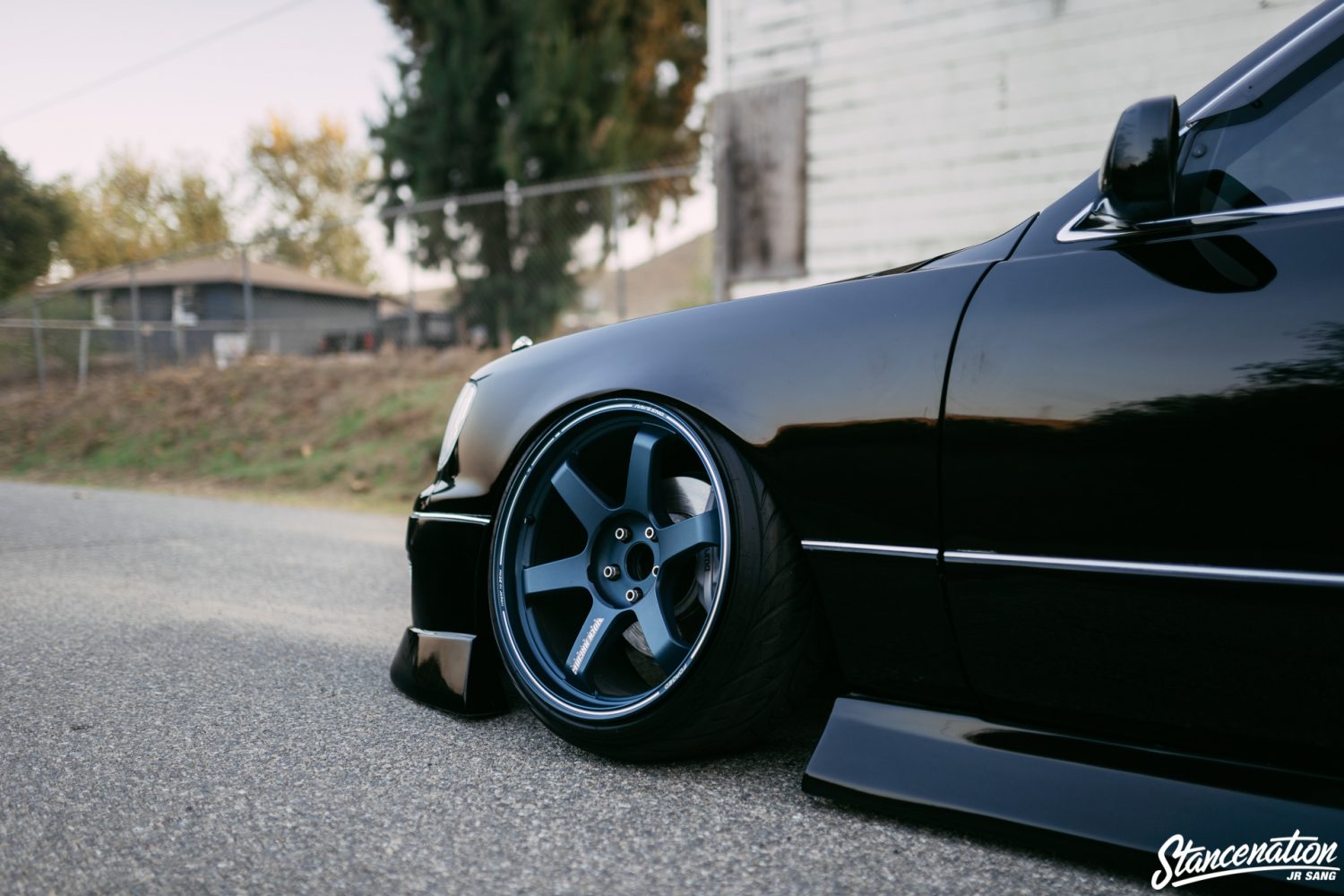 Furthermore, continuing with the Drift/VIP influencing your eyes go over to the interior of the car where your eyes are instantly drawn to the steering wheel. With this platform I would have expected to see the typical Nardi style wheel, but instead he went with a Vertex wheel partnered with a large drift style shifter. Knowing Taylor's future plans, this shifter won't be mated to the automatic gearbox for much longer. Instead, he has plans of manual swapping his using a CD009 gearbox to allow for him to have a little more fun getting the car sideways.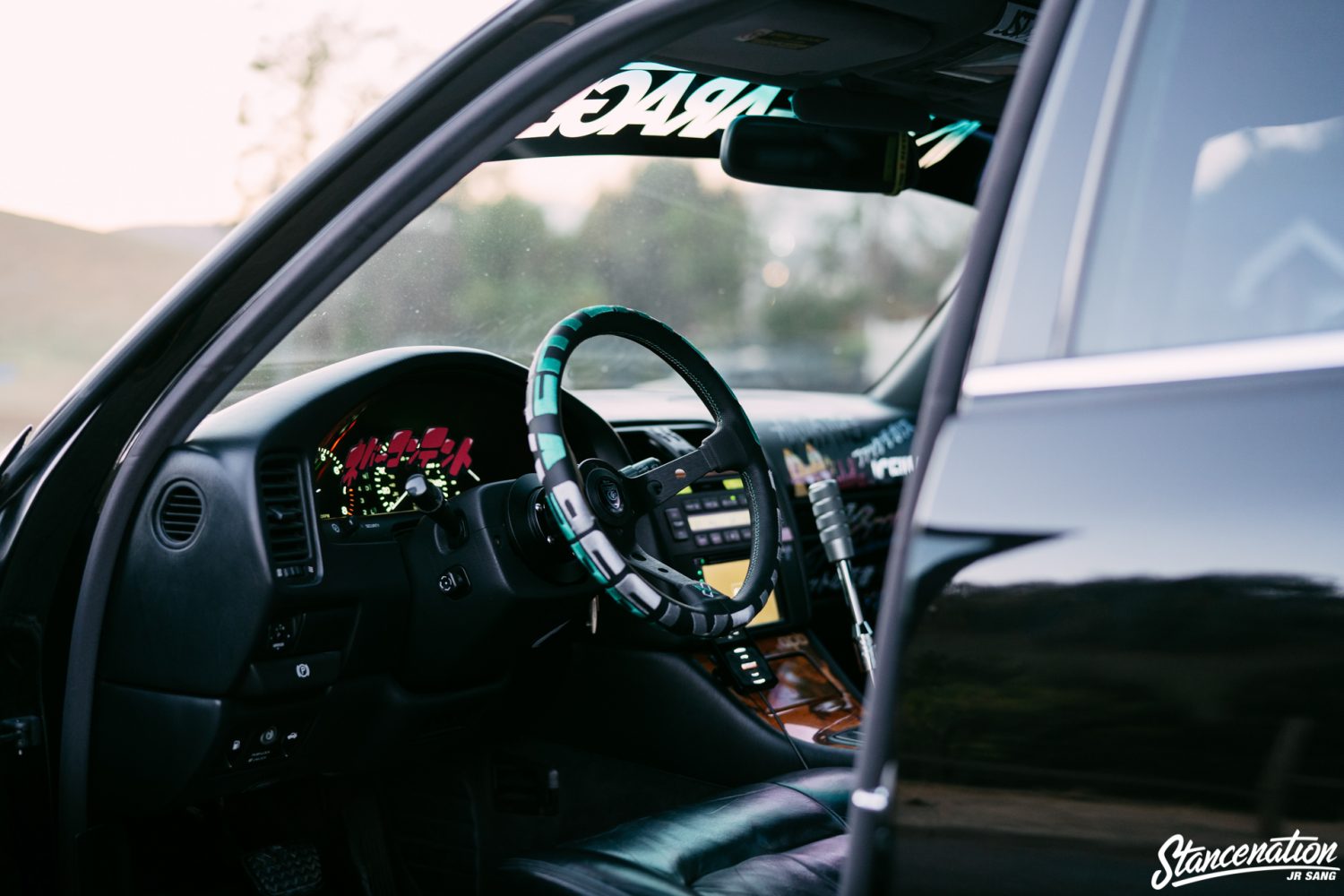 Now here's where things on the build get a little different from both styles of cars. Looking over the suspension you would expect to see some crazy stiff coils basically rendering a car with this setup undrivable. Instead he opted to go with a full Air Lift suspension setup mated to battle version rear arms, nagisa NRCA's, and his Serial 9 FUCA's. This allowed for fender on lip fitment without wrinkling his fenders and destroying his kit the first drive he takes it on. With doing so he did retain a simple clean look when it came to placement of his management. Everything is neatly tucked away and hidden under the trunks flooring which allows for full use of the trunk.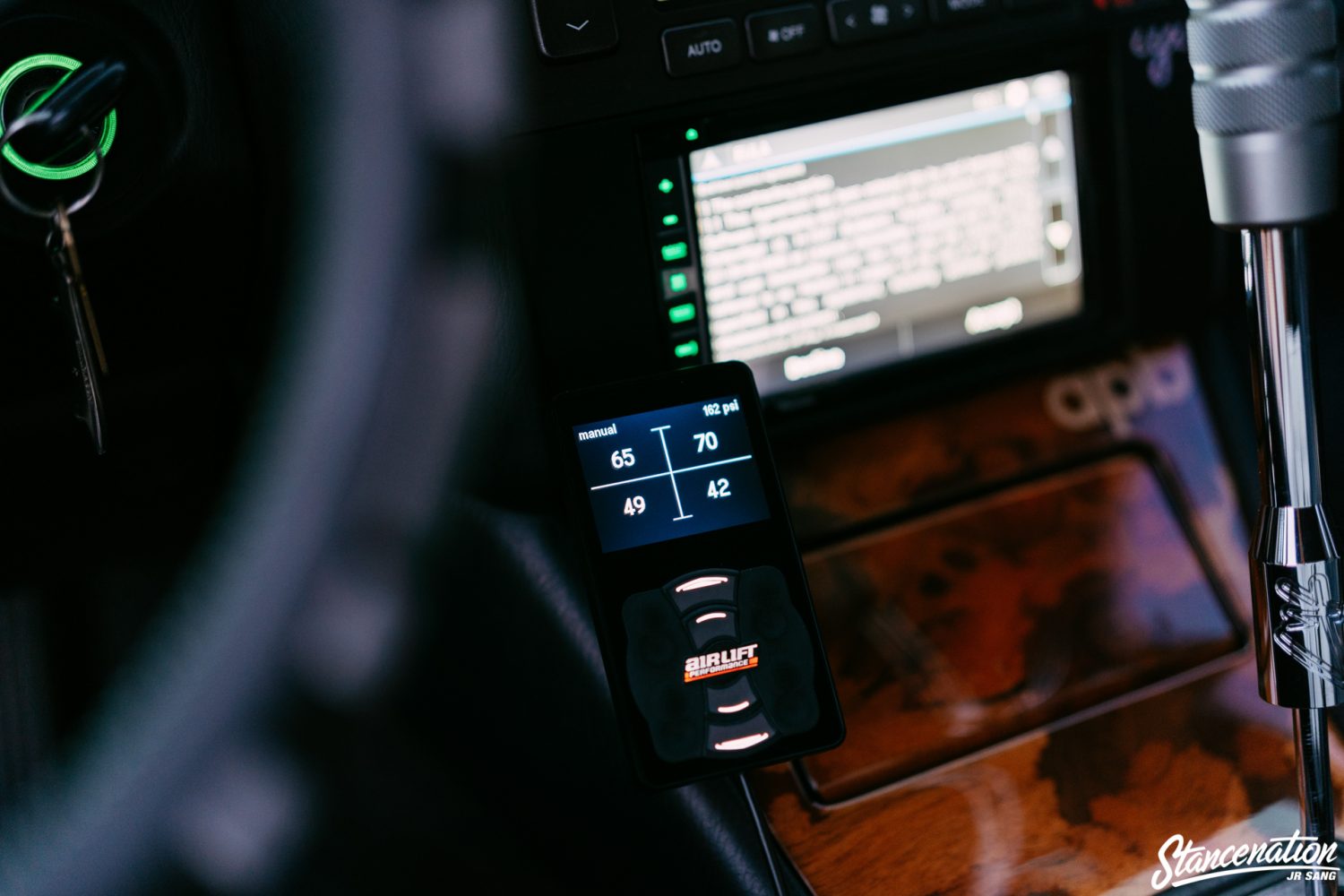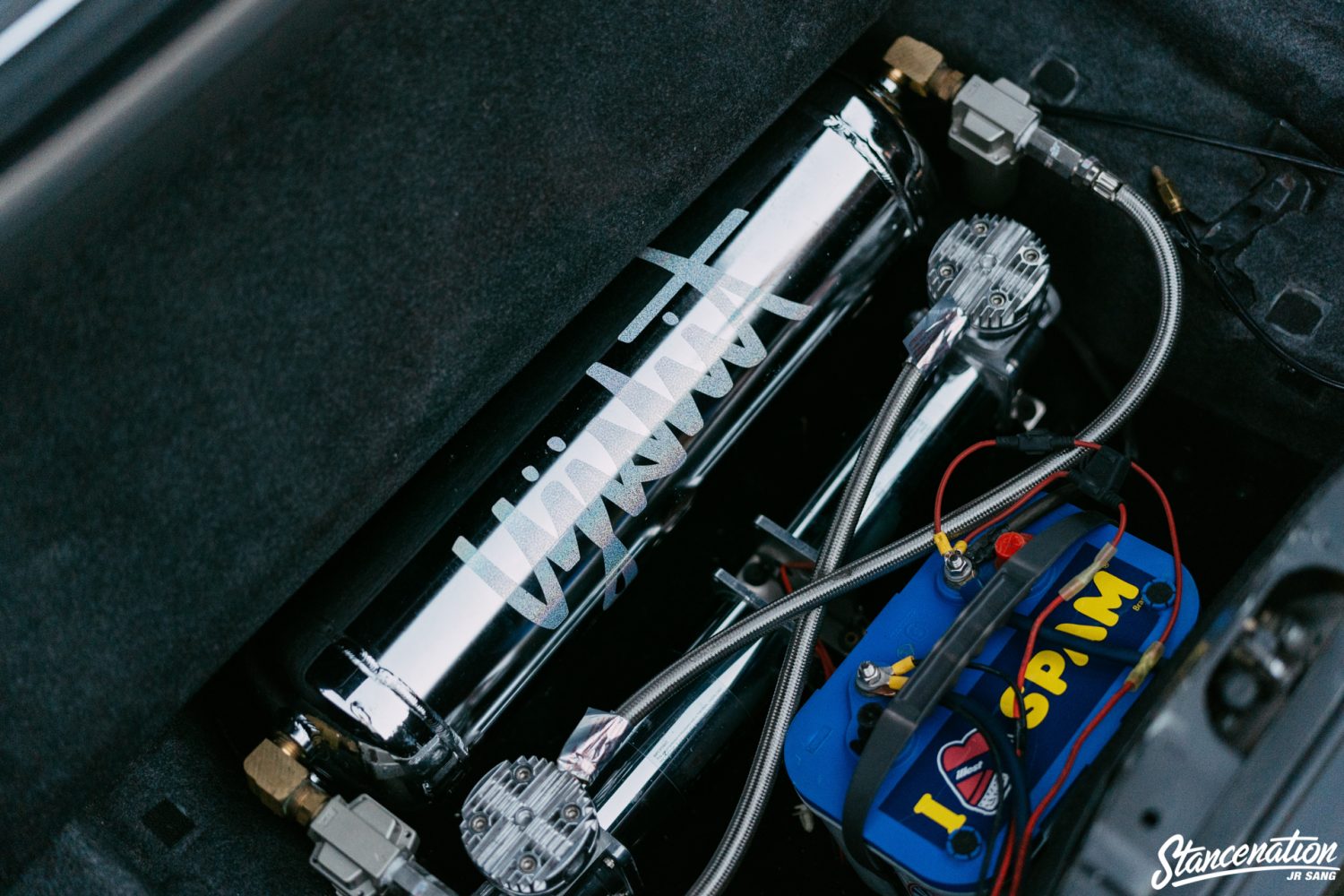 To be honest with you I seriously could not have been happier about having this feature handed to me. Taylor's car has honestly inspired me with my LS build in many ways and watching the continuous progression of the build keeps me constantly checking out his social media. It's just nice to see more US builds like this pop up with a truly unique look and deriving inspiration from different car cultures. With all this being said, Taylor wanted to thank WestJonesAuto, BossCompany, NimoGarage, Andy's Tires, Pacific Speed, CentralPine, PUREVIP, and the Karuma family for all the countless hours of work in helping him turn his vision into a reality. I truly hope with builds like this that they continue to inspire people to step outside the box and continue to push the limits.