It's no secret that we love the Mazda RX-7 here at StanceNation, and we've been on the proverbial, Rotary-roll, but you'll hear no complaints from me about it!  When it comes to classic lines and design that has stood the test of time, it's hard to top the third-generation of the iconic platform.  In the 90s, the Japanese needed to come out swinging to battle the American-Muscle cars of the time in the US, and Mazda offered up the FD3S RX-7 to be released in 1993.  Rivaled against the Acura NSX, Toyota MKIV Supra, Nissan 300ZX, and Mitsubishi's 3000GT, many still argue to this day which car is the king of the, "Japanese-Muscle cars."  While I may fly the flag for Toyota, when it comes to outright design, the RX-7 is in a distant first to the other cars, the Mazda's curvy and aggressive lines still looking fresh and new to this day.  I think this helps elevate the car's popularity today with many people searching for a FD to call their own.  Still, FD ownership seems to be an exclusive club, which I'm kind of glad it is.  It takes the right type of person to own one and keep it true to its rotary heritage.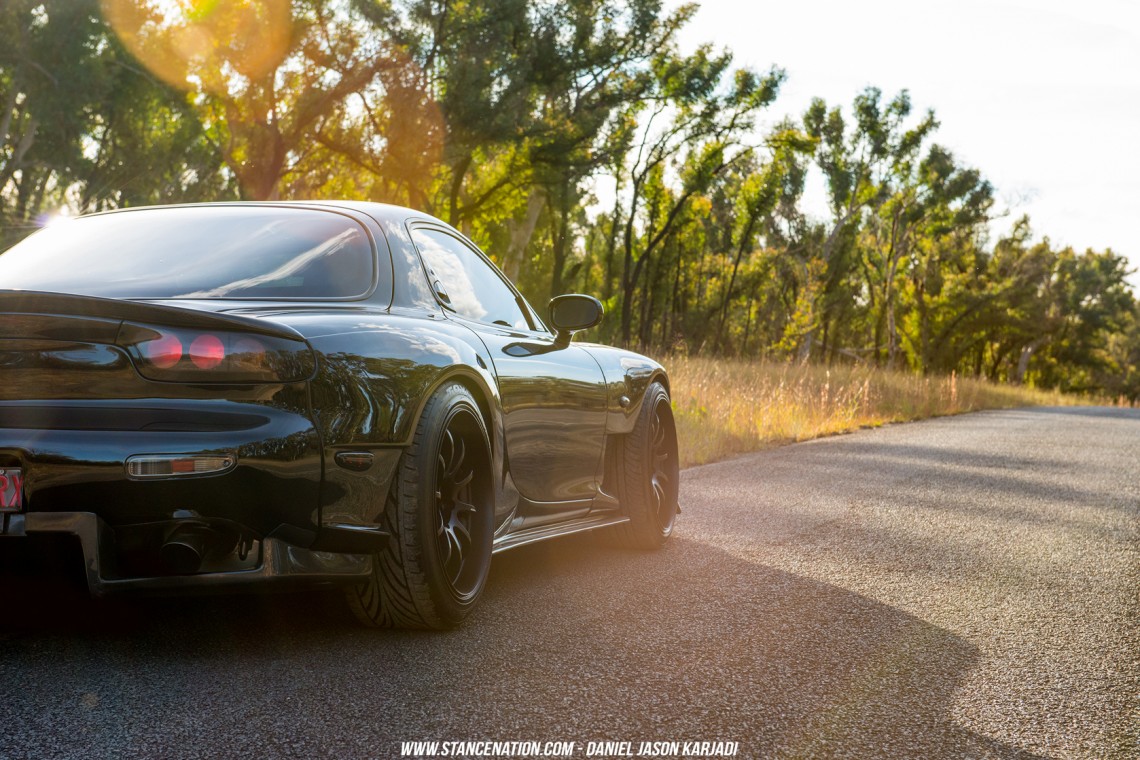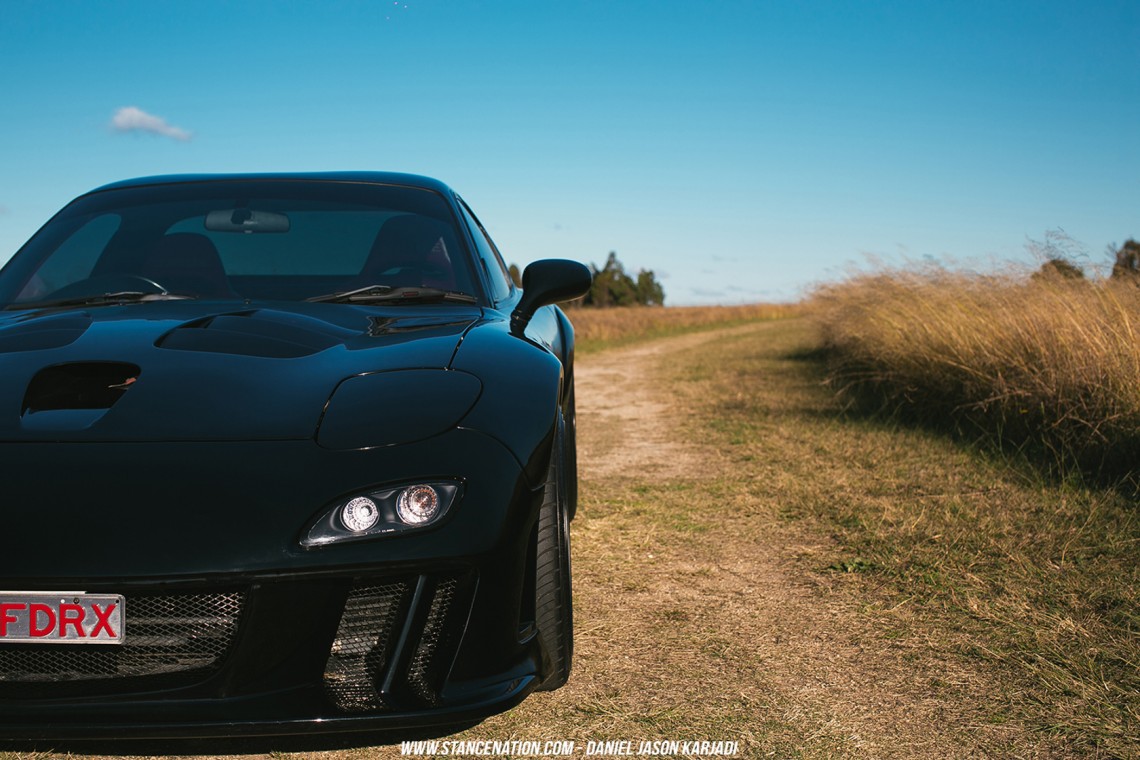 While the US only got to enjoy the FD RX-7 for two years, the car ceasing US-production in 1995, the rest of the world got to enjoy the chassis through 2002.  Now, production numbers were still limited, and starting in '99, Mazda started producing special editions of the iconic sports-car.  Then, in 2002, for the final year of the car, Mazda upped the exclusivity stakes yet again with the Bathurst Type-R edition.  For die-hard rotary-heads and RX-7 fanatics, this is like their holy-grail, Mazda's exclamation point to end such an amazing car.  Adam Lawdor-Annesley from Sydney, Australia, is the lucky man to hold the keys to this 2002 Bathurst-R edition RX-7, and has he explains, it's quite the feeling.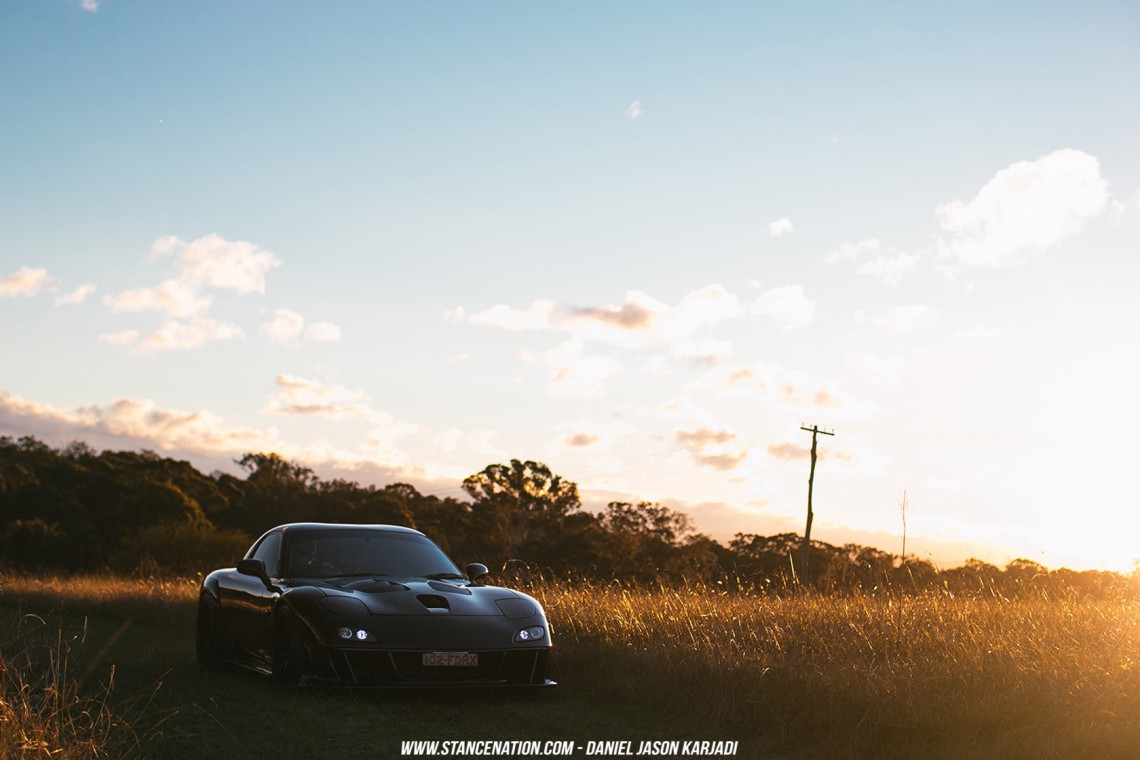 I really love being a part of the Rotary scene. It's not just that you have the same chassis/model; owning a Rotary powered car is like being in on a secret hand shake; it's a permanent reminder that you are part of a minority group that deviated from regularity.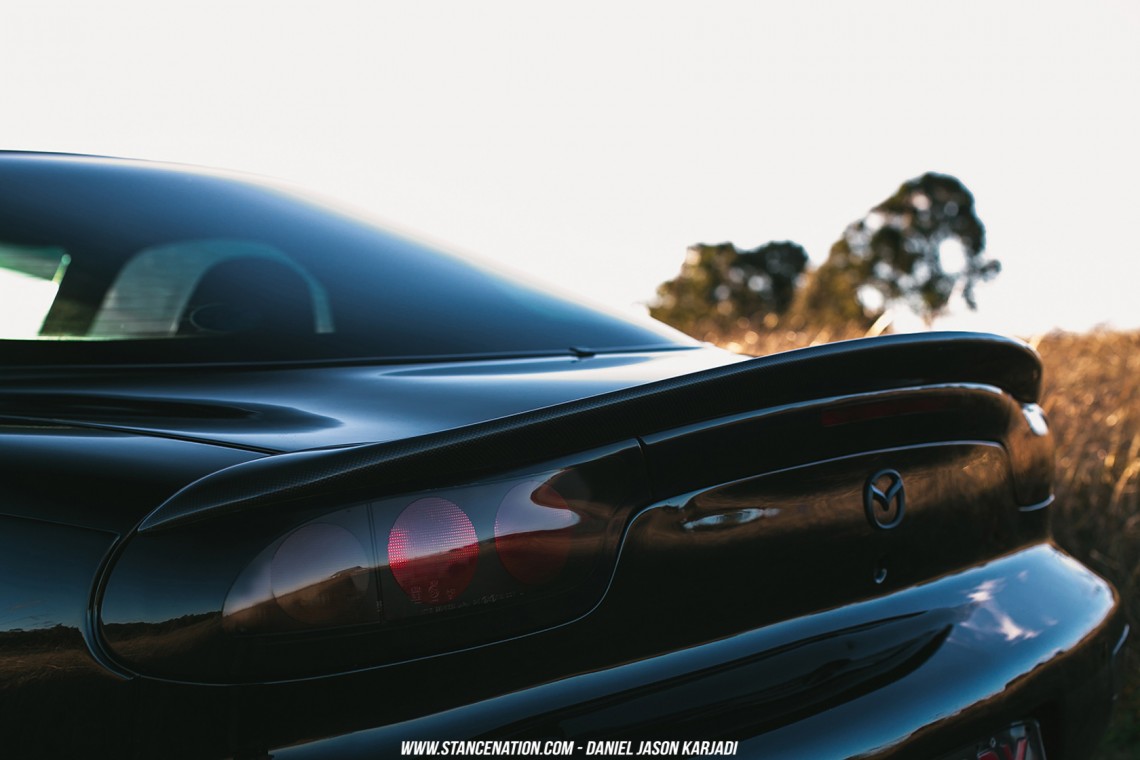 So what makes owning a rotary so special?  Another article I recently did, I related rotary builders and tuners to the Samurai, a dying breed if you will.  Why are they a dying breed?  To be honest, I blame technology.  In today's world, everything has been made simpler by technology.  Everything you could ever want, or ever want to know is a few clicks away thanks to the internet, and thanks to technology, we always have that information with us whether it's by using a laptop or computer, a tablet, or even our phones.  People today can't stay away from technology, and we're dependent on it to make our lives easier.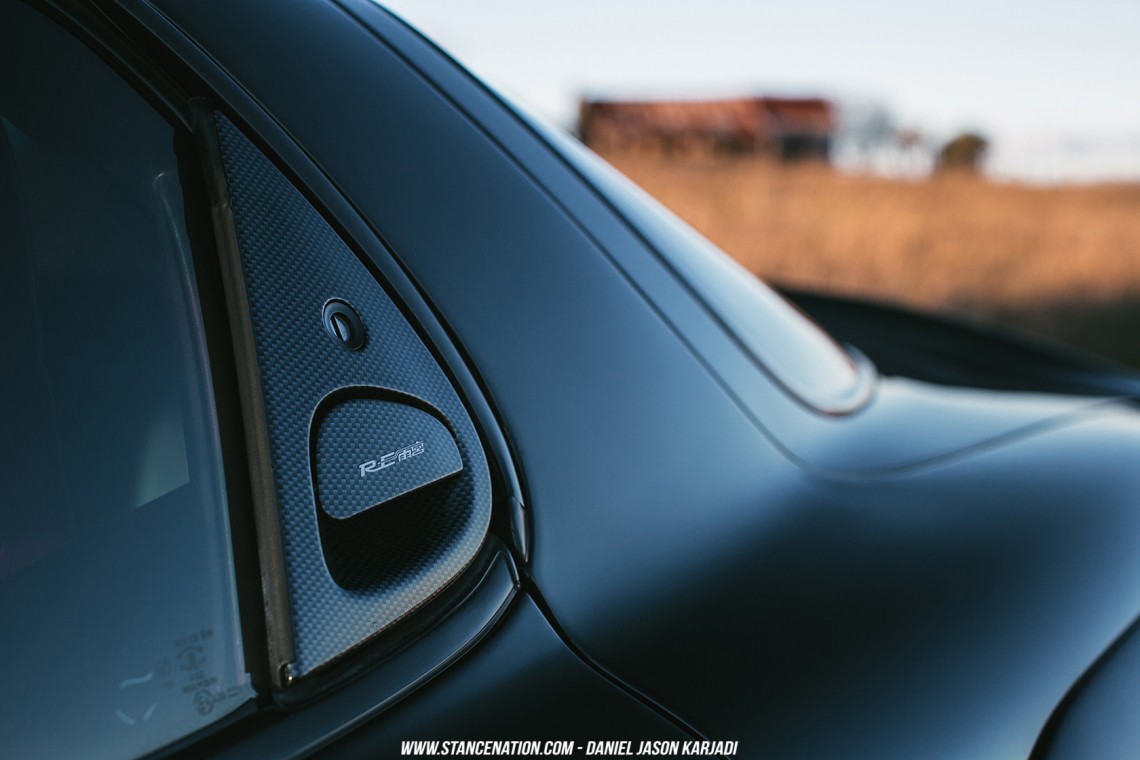 So what does that have to do with RX-7s and rotaries?  Am I setting you all up for another rant on how the older times were better and how kids today want everything done for them?  Well, not quite.  People today are finding the easier, most efficient way to do anything, and that includes building cars.  Look at the Formula D series.  Am I the only one who's just a little bit bored that EVERYTHING has a boosted LSx under the hood?  It does say something about the LSx motor though; it is a cheap, efficient way to make reliable power, but come on guys, does every car out there need one?  Especially where the RX-7 is concerned.  Ever since the first LS1 RX-7 back in the early 2000s came to light, the swap caught on like wild-fire.  Everyone was ditching the rotary engine in favor of the V8 because it made things easier, and it was different.  How ironic that 10-years later, and being 'different' in the RX-7 community meant sticking with the factory engine.  Funny isn't it?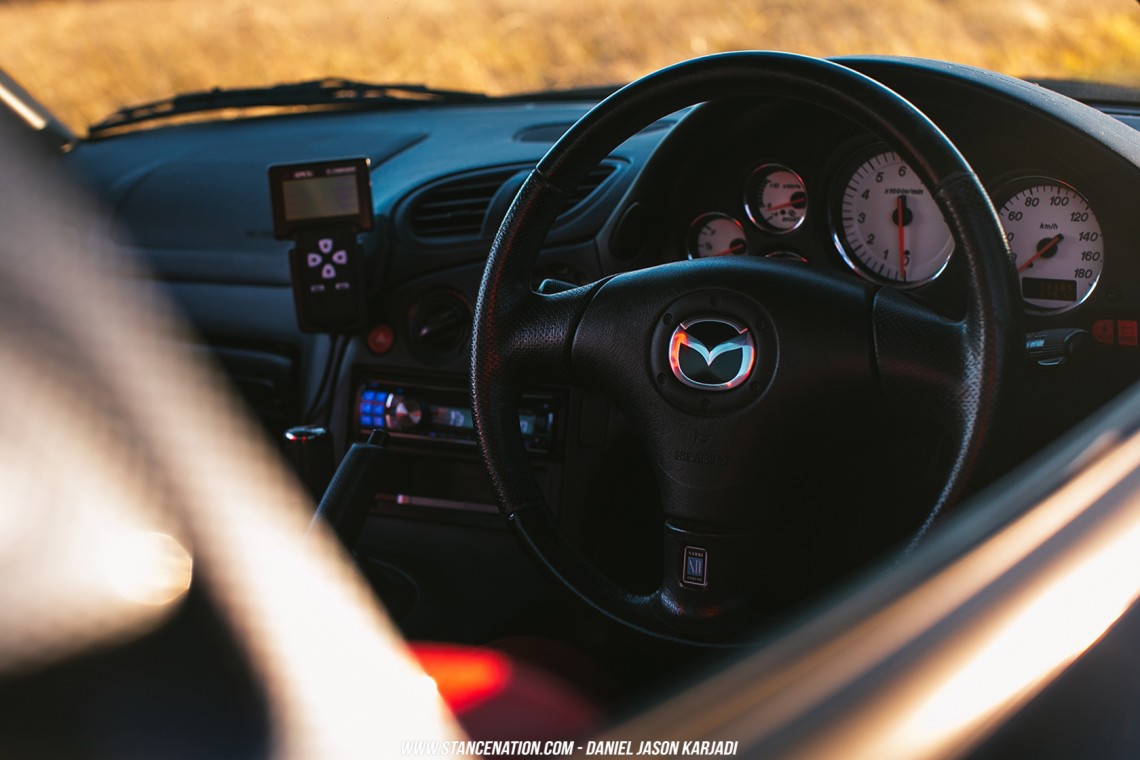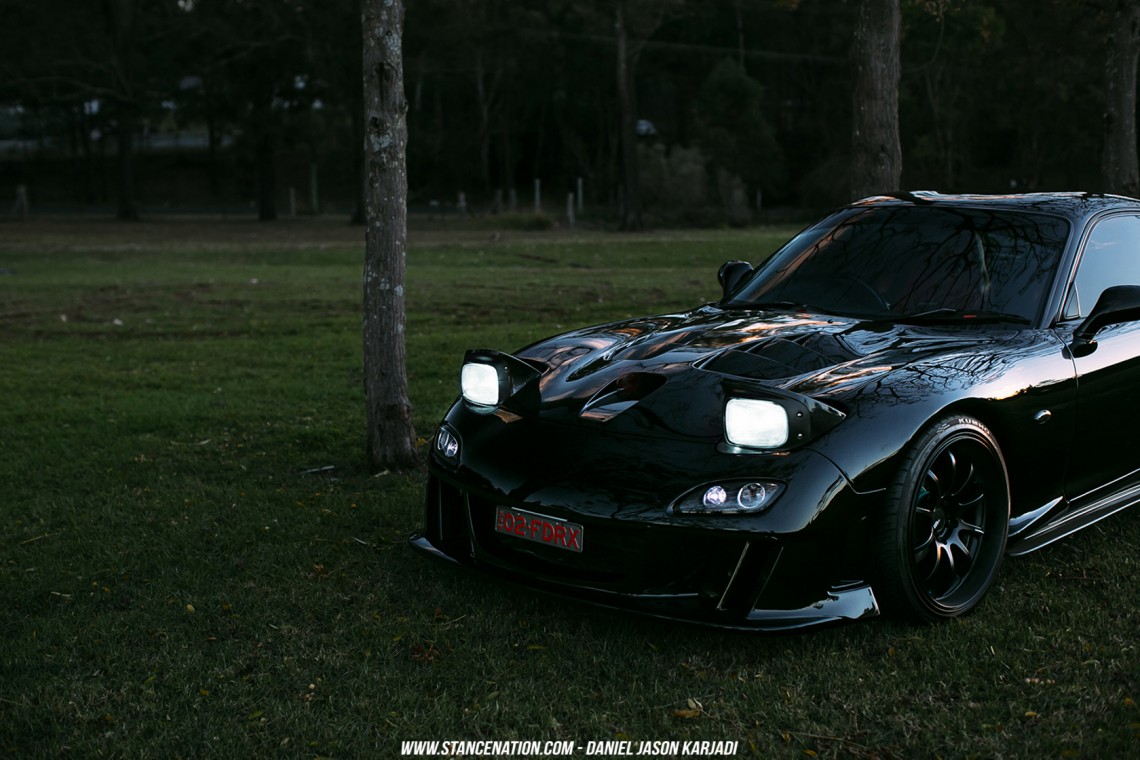 Rotary tuning is almost a lost art now, and those that stick with them are all master's of their craft, or well on their way to becoming one.  From what I've learned over the years, rotary engines are not for the faint of heart.  If you're not a mechanic, you'll become one if you decide to own a rotary.  Building rotaries is a meticulous process, and one that Adam knows well.  After using this car for his daily for a few years, the engine became tired, developing cooling problems, and eventually giving out.  Not to be deterred by swapping in an American V8, Adam went about having his 13B rebuilt to come back stronger than ever.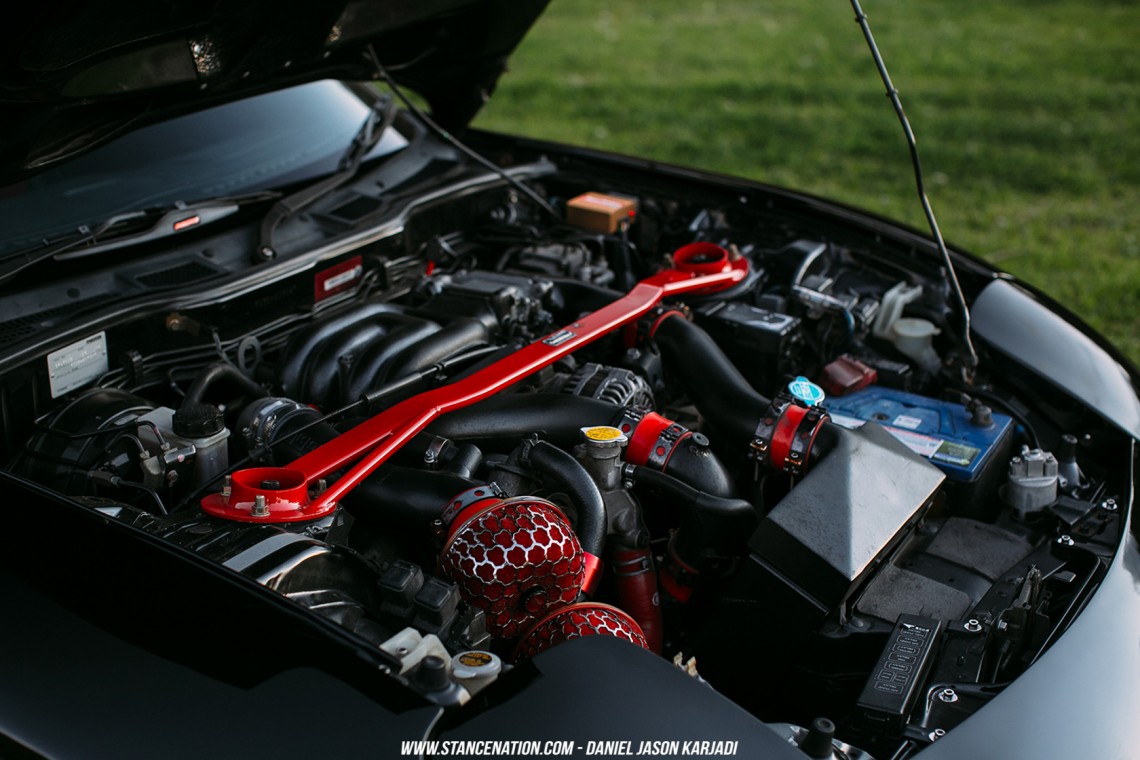 The new 13B engine is from Rotormaster and features an extended street port with RA super seals.  Unlike traditional piston engines, rotary engines are unbelievably simple on the inside with the 13B having three moving parts.  There are no crankshafts with rods and pistons that require bearings and rings.  There are no complicated heads with multiple ports each with multiple valves and springs.  With the rotary, there is a housing with a triangle shaped rotor, spun by eccentric shaft to allow air and fuel in to be combusted, and pushed out as exhaust gas.  The porting is what helps more air get in to bump up the power.  Adam's 13B also features a host of other upgrades to bump the power output on his RX-7 to 240kw at 15lbs of boost (about 320hp for those playing the home game).  Most of the engine upgrades were put in place for Adam's future plans of a single-turbo conversion.  He's been working with some of the best in the rotary industry to create a single-turbo kit that focuses on response and drivability.  We definitely can't wait to see what Adam comes up with!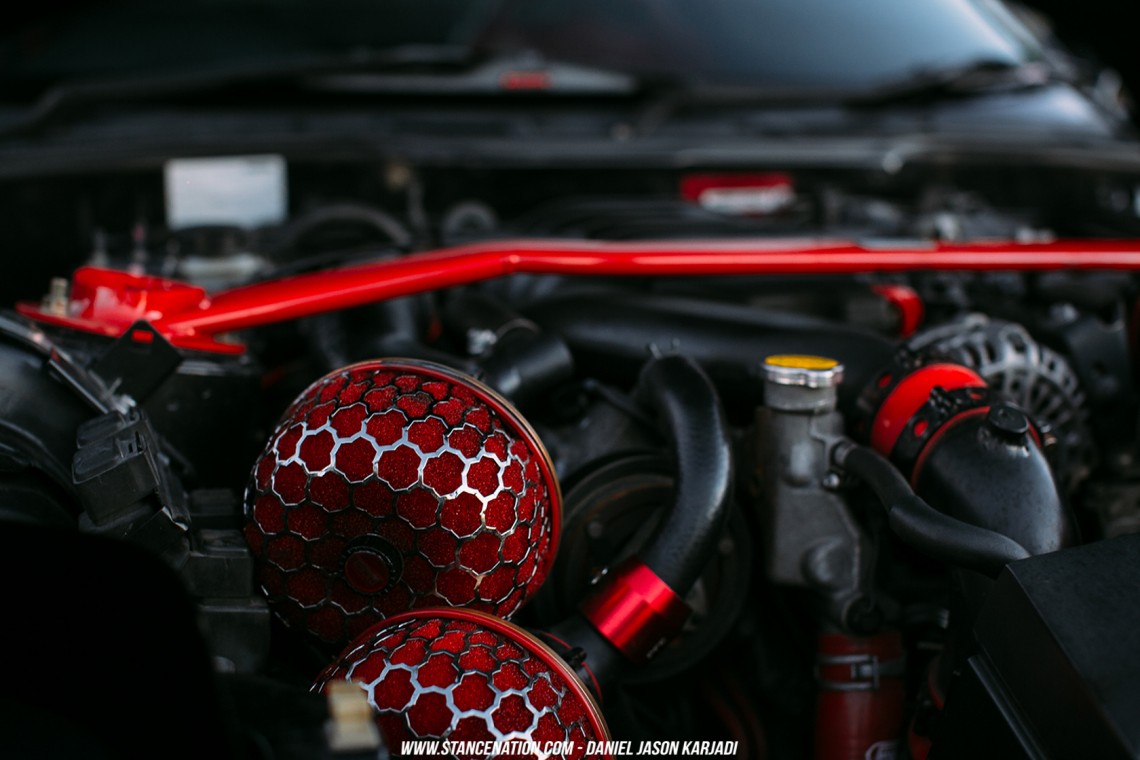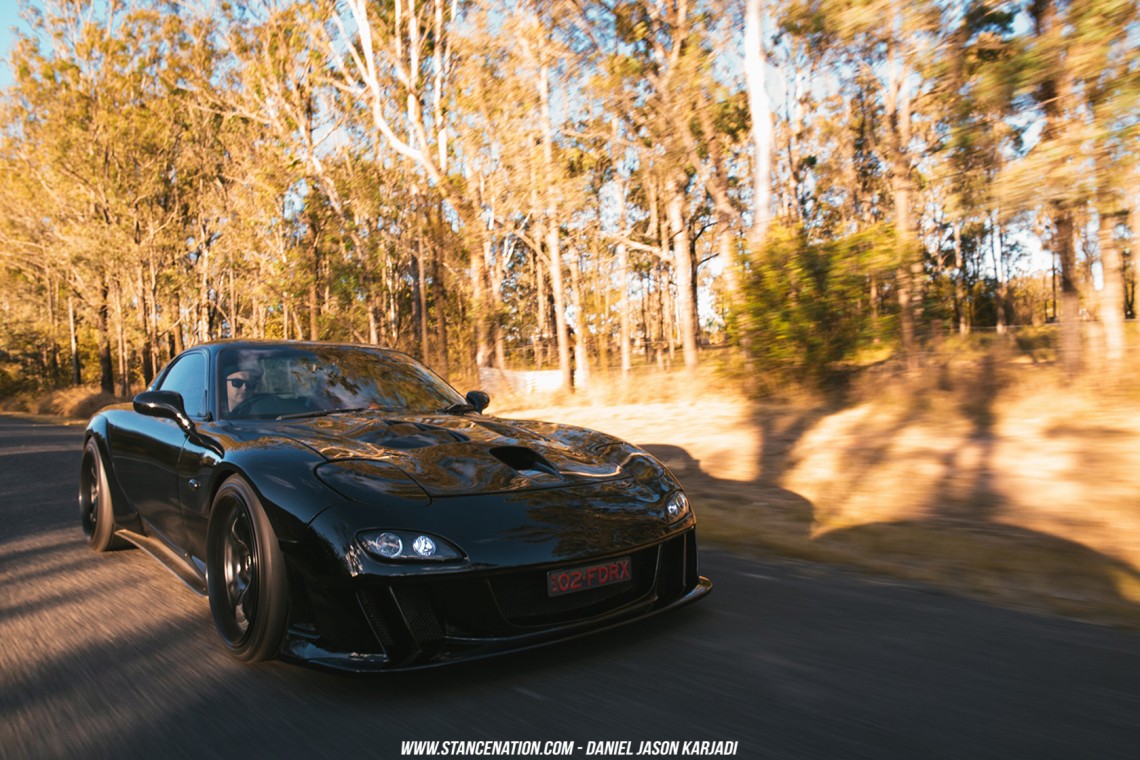 With a solid engine in place, Adam turned his attention to the rest of the car.  The body lines of the FD are great from the factory, but if you're like myself or Adam here, then you know that adding a little girth to these cars does wonders in the male-boner-achieving department.  Adam's pumped up his FD's hips with some fenders and flares from the Japanese aero manufacturer FEED.  FEED carbon side-skirts accompany the fender-flaring enhancements while out front, and Knightsport Type-7 bumper and Scoot vented hood toughen up the front end.  Out back a Sanai Works carbon diffuser keeps the aggressive theme going, but in place of the usual GT-Wing usually seen on wide RX-7S, a Shine Auto carbon duckbill spoiler rests to keep the lines of Adam's FD sleek and stylish.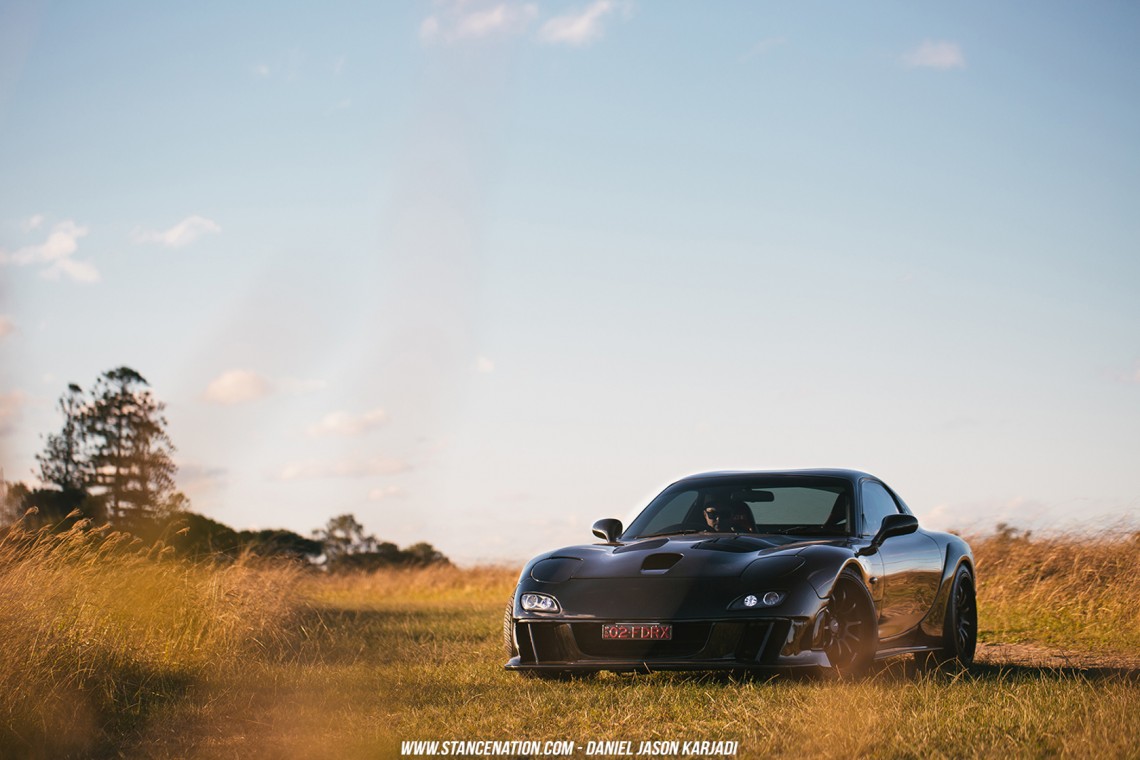 An aggressive looking car requires an aggressive stance, and as with the rest of the RX-7S we've featured, Adam's doesn't disappoint.  If it did, well, you wouldn't be reading about it here.  This FD does a great example in showcasing that you can have a perfectly functional ride-height and still look good.  So many purists think that stance is something new, when in reality, it's been around since the days of hot-rodding.  It's just nowadays, some people build a whole car around how it's going to sit.  Adam's car is an example of where form follows function, and it looks great whether sitting still or on the move.  Bringing the car closer to the ground is a set of BC Racing BR-series coilovers, while some added chassis bracing stiffens up the already rigid FD-chassis.  Filling up the wheel arches is a beautiful set of Advan RS-D wheels finished in Matte Black.  Sized up at 19×9.5 up front and 10.5 in the rear with +10 offsets all around, they fill out those widened arches nicely, and do a great job framing the Project Mu brakes.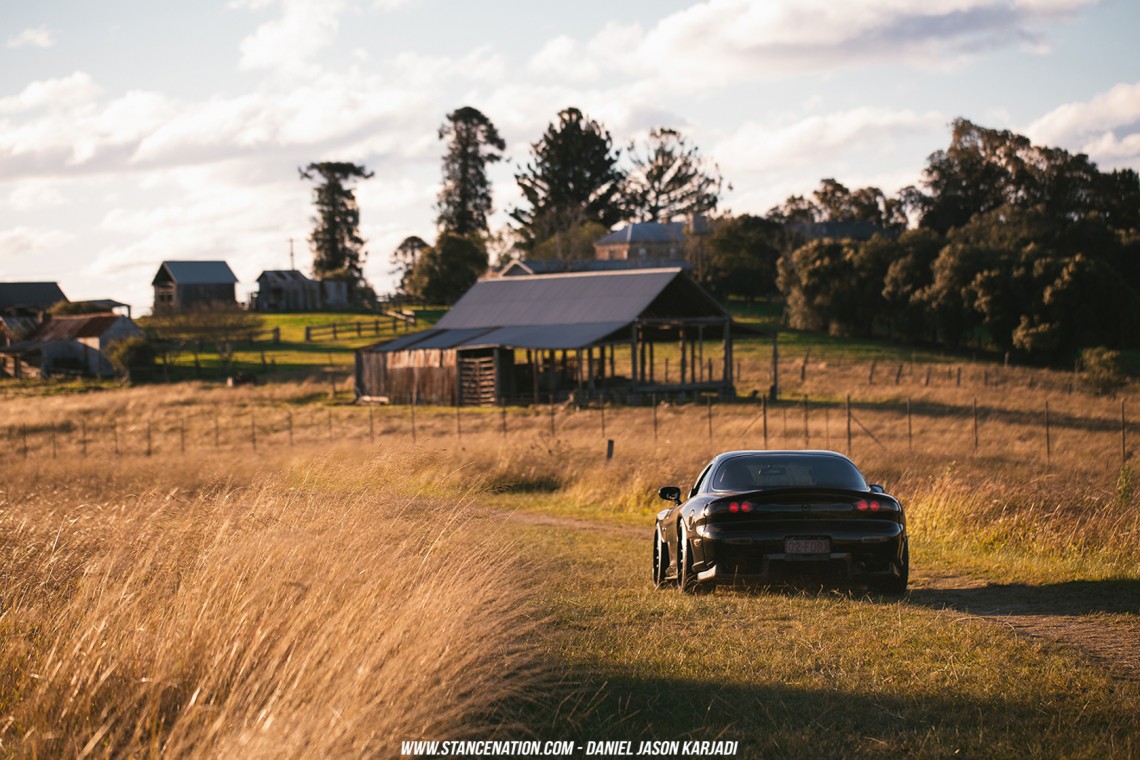 Inside is business as usual which seems to be a pattern with most RX-7s.  Being a driver's car though, if you've ever sat in a FD, you'll understand why many leave the interior well enough alone, save for a few upgrades.  Adam's FD features a pair of Bride Ergo II seats finished in red leather, an RE-Amemiya carbon shifter, R-Magic PFC holder, and an Apex-i Power FC commander.  As I said, business as usual, but then again the Bathurst R features Bathurst-specific gauges and cluster, as well as some model-specific interior touches, so Adam didn't feel the need to mess with it too much.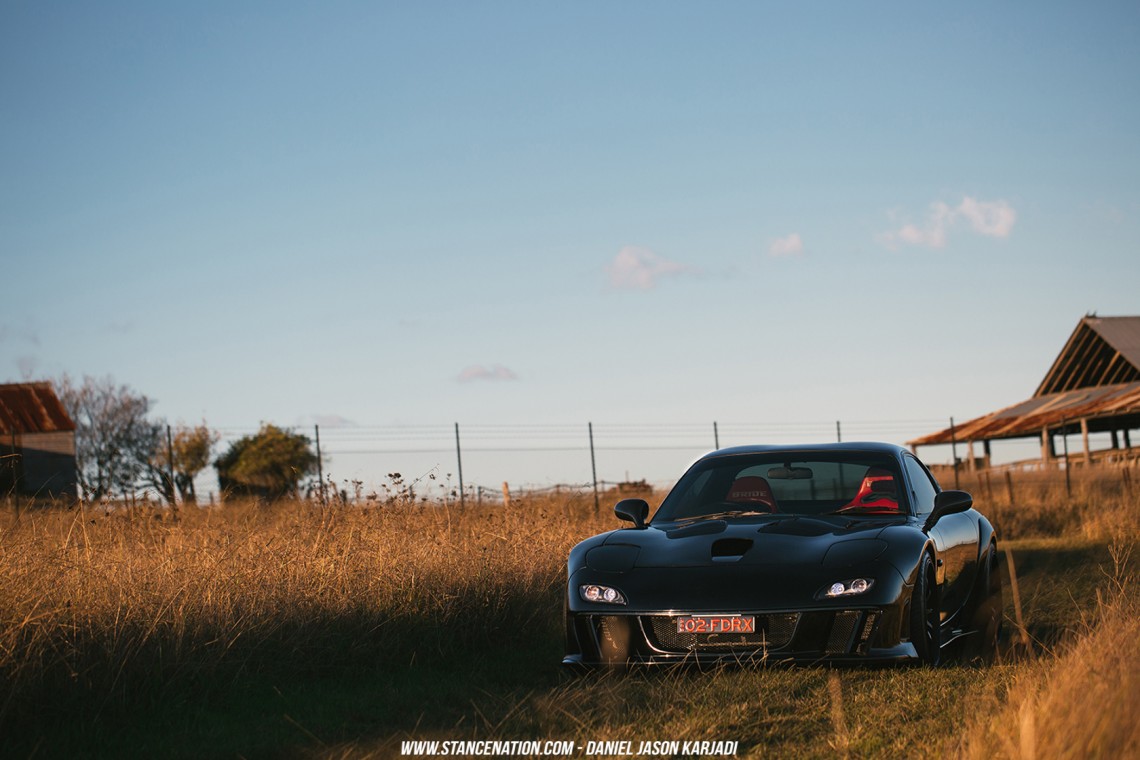 The result is a fantastic interpretation of Mazda's most iconic sports car.  True to its roots, Adam's FD RX-7 is a well thought out and perfectly executed build.  Quality parts and precision execution will always yield an impressive build.  This was no overnight sensation either as it took Adam 3-years to complete this stage of his FD, and as mentioned before, he's not quite done yet.  It's so great to see such a car being cared for by an enthusiast who is not afraid to do a bit of heavy lifting.  An owner who is doing his duty of preserving his car's heritage.  Sure, when the motor let go, he could have taken an easier way out by swapping in a different engine, but that's not the stuff Adam is made of.  He's cut from a different cloth.  He's in on that secret-handshake, and part of an even more exclusive club than just owning a RX-7.  Technology can be good, but sometimes, preserving a car's heritage is more important.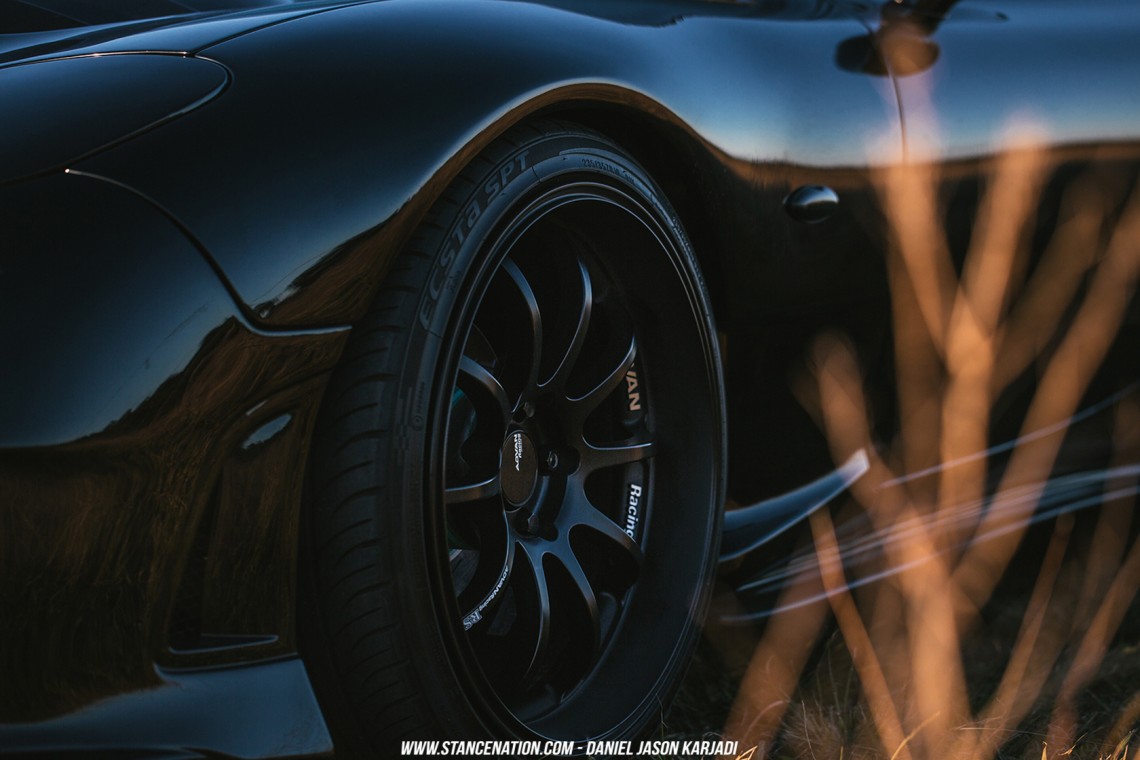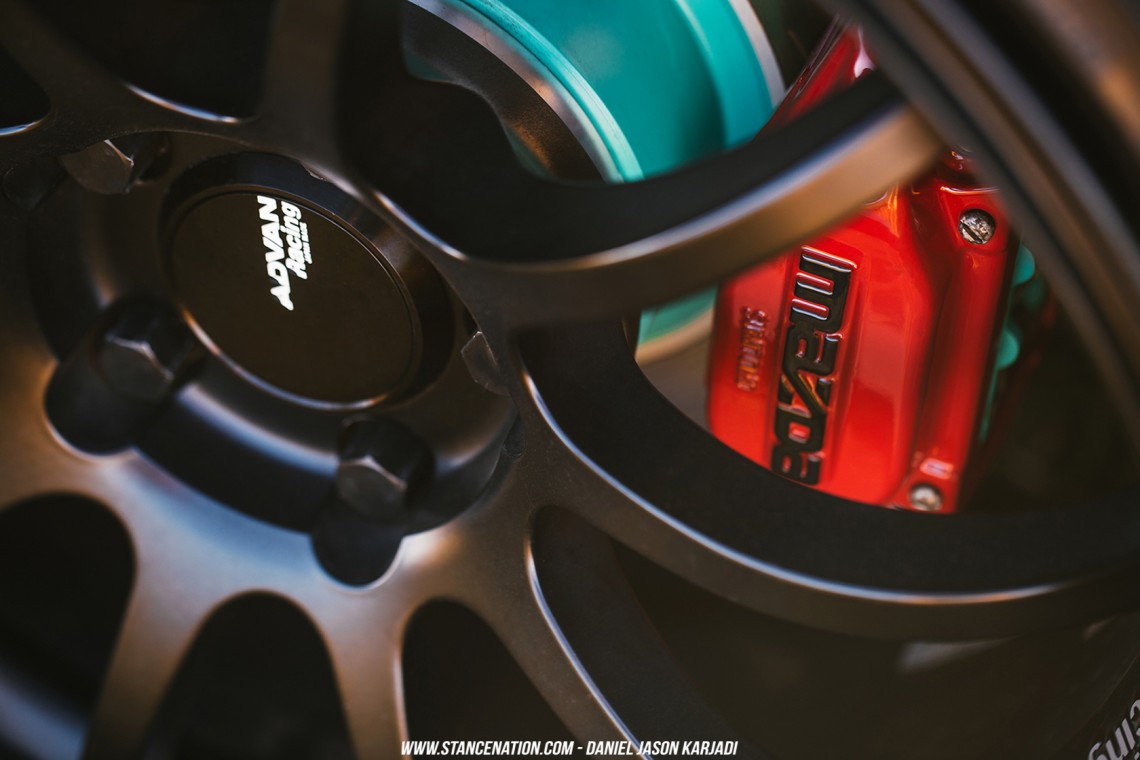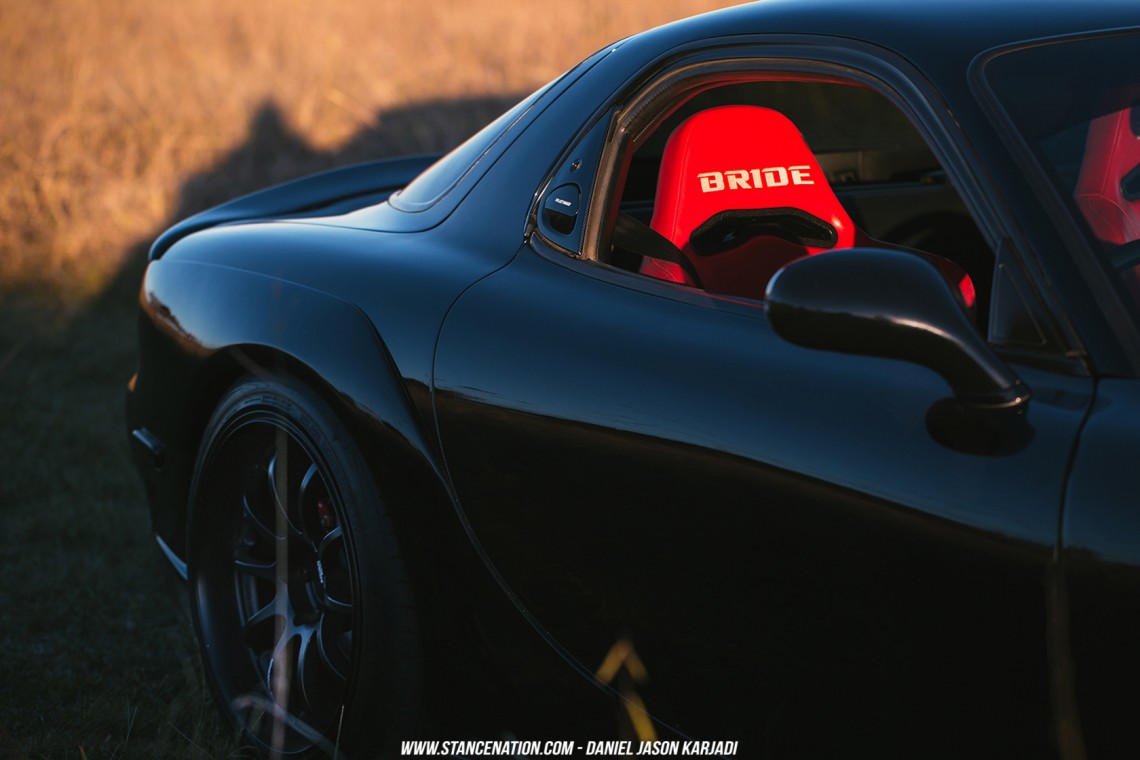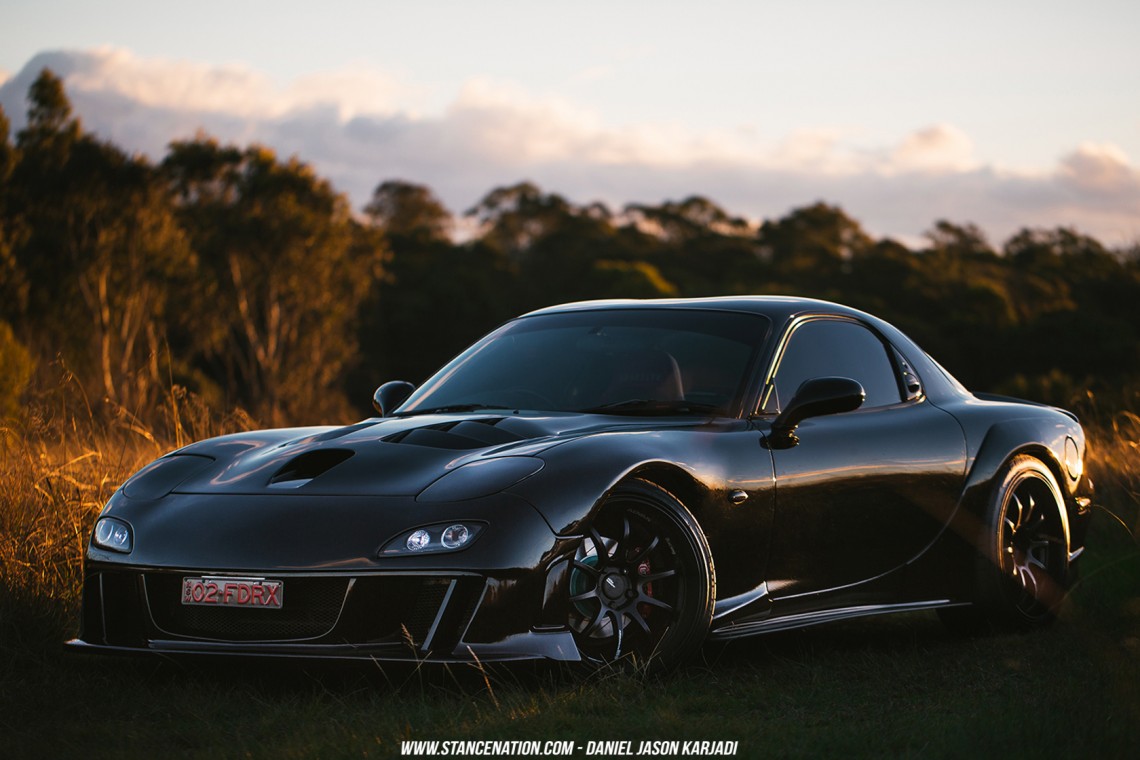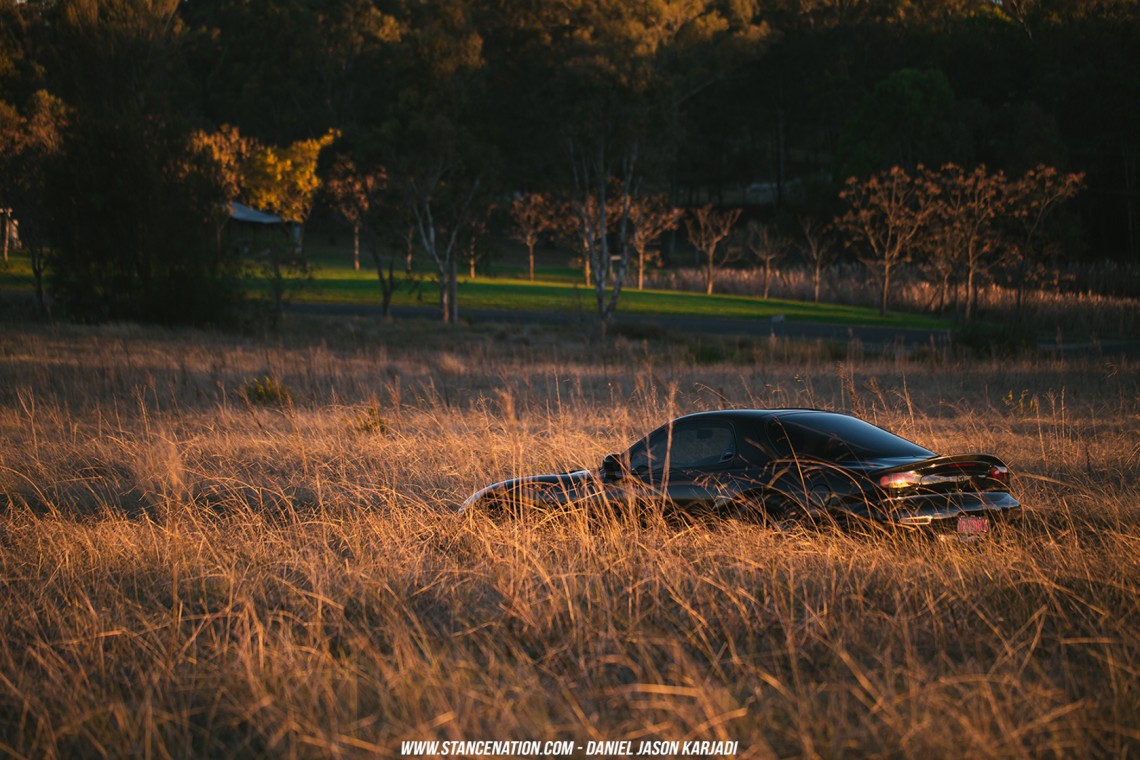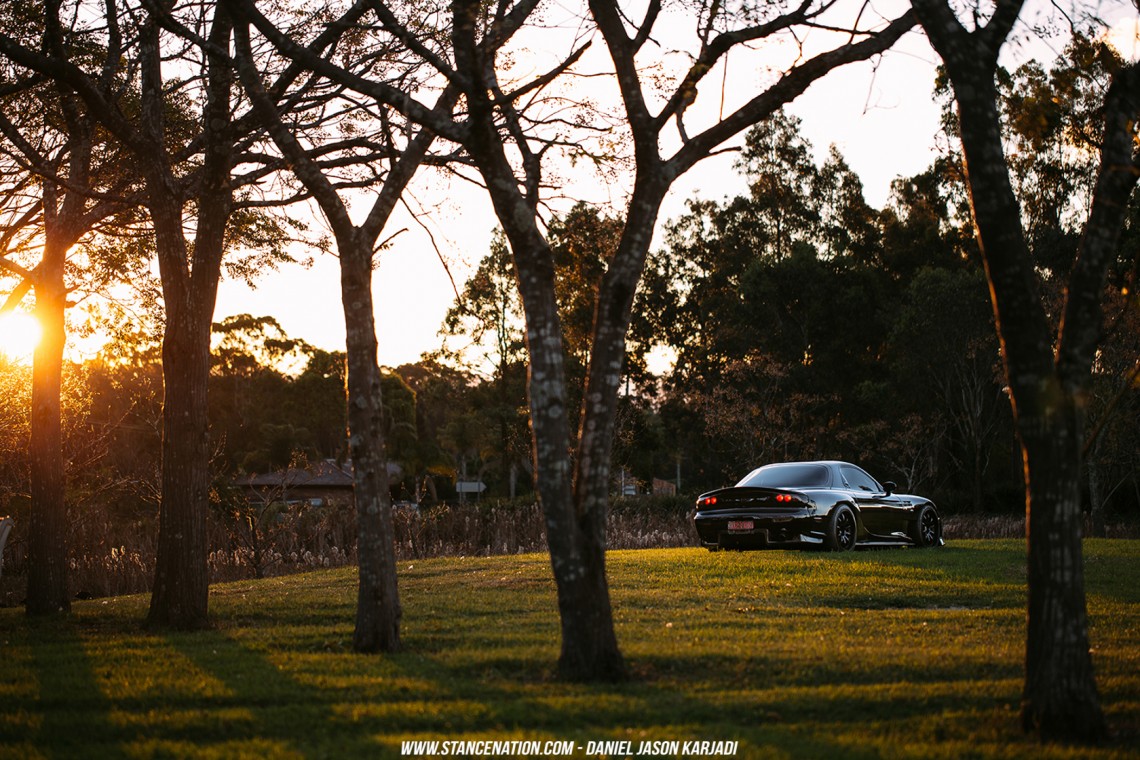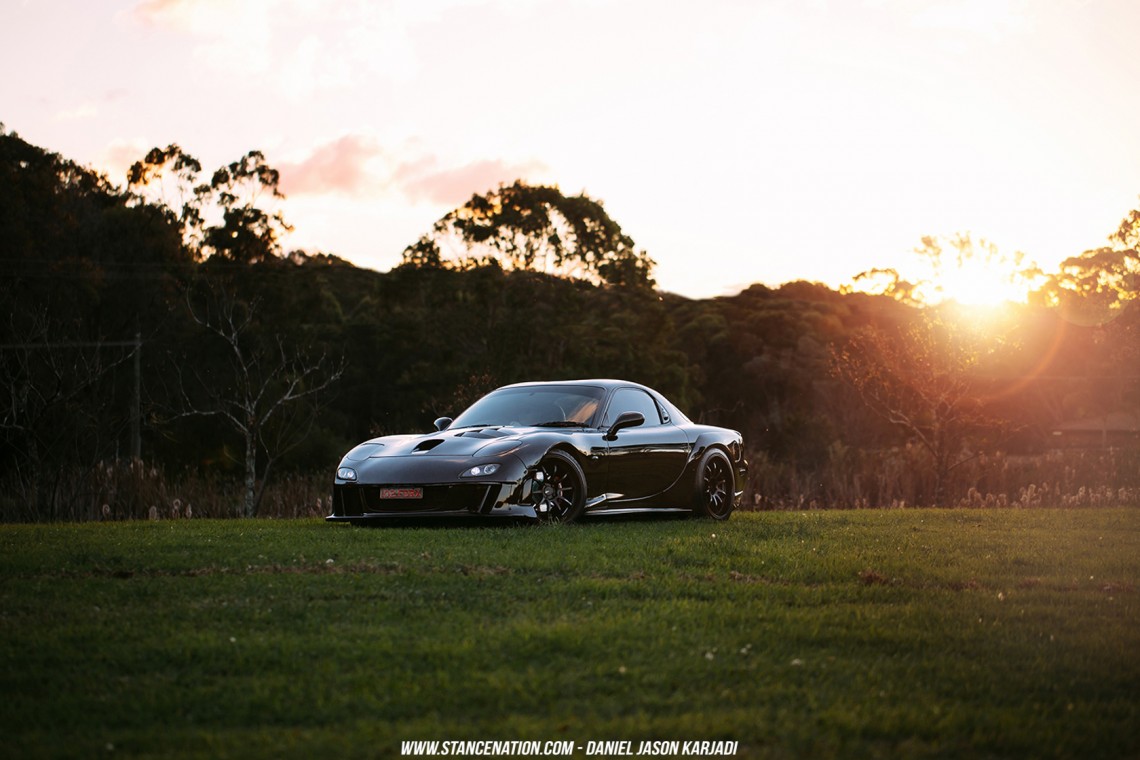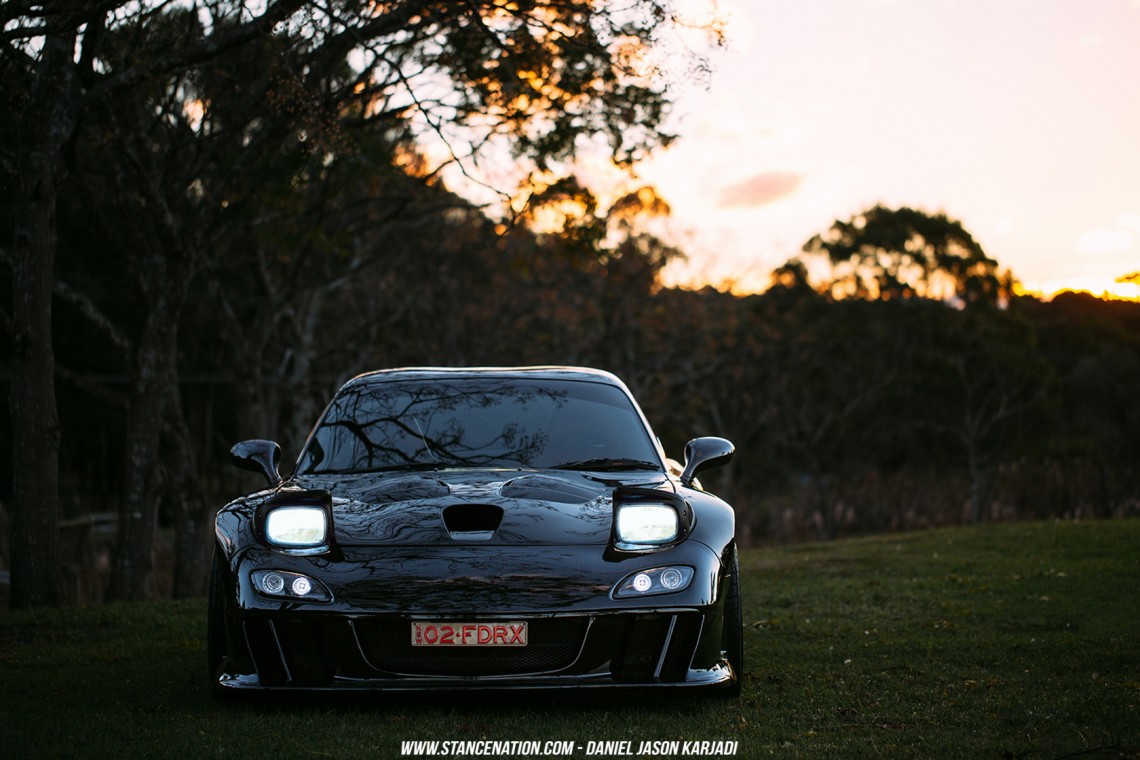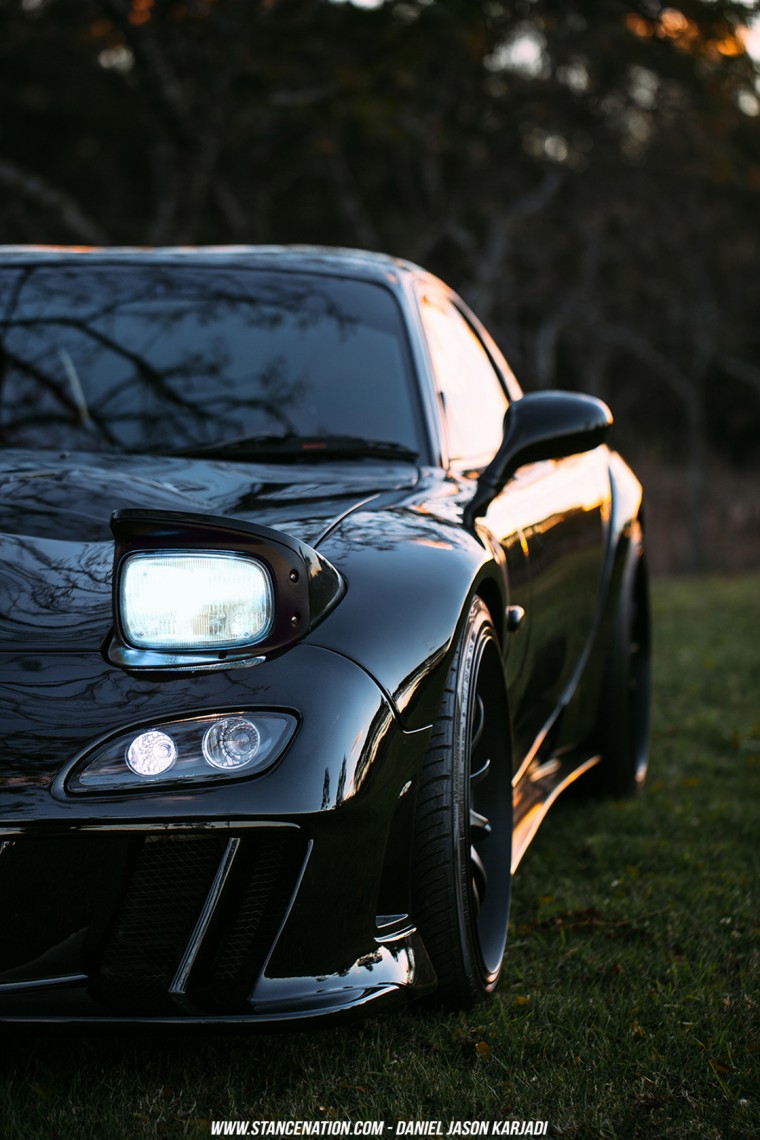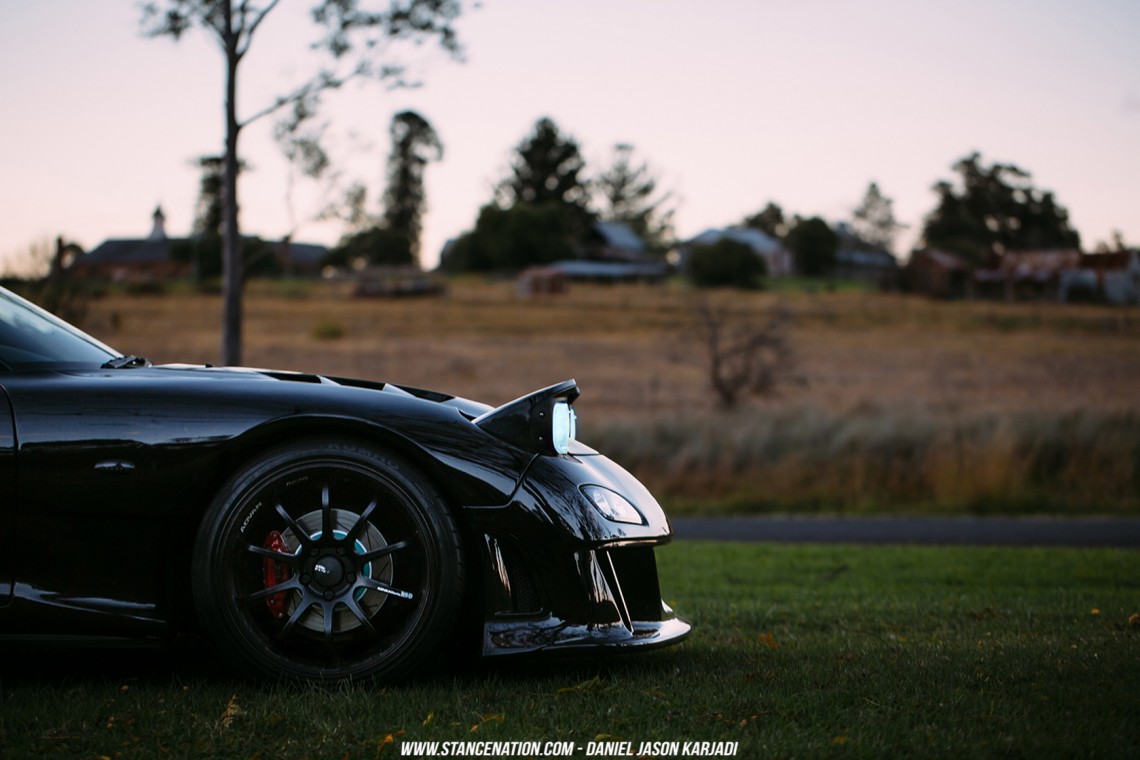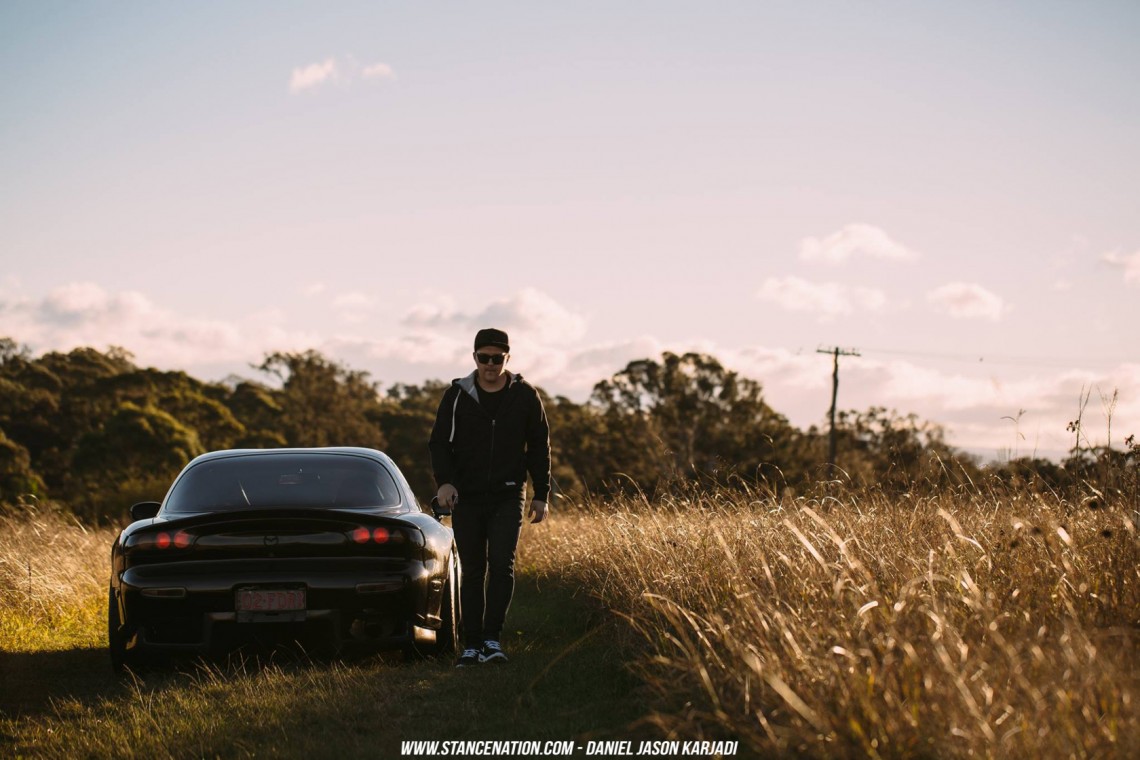 // WHEELS/TIRES/SUSPENSION/HANDLING/BRAKES
BC Racing BRseries Coilovers
Advan Racing Matte Black RS-D 19×9.5" +10 front, 19×10.5" +10 rear
Toyo Proxes T1R 235/35/19, 255/45/19
Rays black lock nuts
Autoexe tower strut brace
Custom Diff Brace/Girdle in Autoexe Red
Project Mu Pads
Project Mu SCR Pro Slotted Front & Rear Rotors
Powdercoated OEM Brakes, Red/Black
Custom braided brake lines
// EXTERIOR
Knightsports Front Bumper Type-7
FEED widebody fenders
FEED carbon fibre side steps
Scoot vented bonnet
Sanai Works carbon fibre rear diffuser
Origin black front lamps
LED Blacked out indicators & rear light array
Autoexe wipers
RE-Amemiya carbon door handles
Spoiler/rear wiper/spray nozzle/antenna deleted
Shine Auto Project Carbon Ducktail
// INTERIOR
RE-Amemiya weighted carbon shifter
Bride red leather ERGO II bucket seats and rails
OEM optional arm rest
R-Magic PFC Holder
PFC Commander
Focal Speakers (6 splits, 6×9, 10" custom sub enclosure)
FEED floor mats
// ENGINE
Rotormaster extend street port 13B with RA Super Seals
HKS dual air intake
TRUST/Greddy Side Mount Intercooler
Mishimoto red radiator hoses
Mishimoto red silicone couplers
Hose Techniques red silicone vacuum hoses
Black T-Bolt clamps
Ric Shaw light-weight flywheel
850cc Primary and Secondary Denso Injectors
NGK Premium Platinum spark plugs
Sard 280lph fuel pump
HKS Twin Power Ignition Booster
APEXI Power FC and hand controller
UIM, LIM, intercooler and pipework coated in ceramic heat dispersant
Custom Exhaust by Hakan at Performance Exhaust Centre: SMB 3.5" dump pipe Custom mid section, V-band clamps SMB cat/resonator/muffler Custom dolphin exhaust tip
Tuned on BP98 @ 15psi making 240rwkw