I have mixed feelings towards MKIV Supra owners and enthusiasts. Up front there is, naturally, the intense jealousy. The Toyota Supra, along with the Skyline GTR and a few others, stands out as some sort of a hero for fans of Japanese cars. Despite being designed in the early 1990s and not being sold in the United States for 20 years now (albeit it made it to 2002 in Japan) the Supra is still regarded as a beautiful car. Not only is it gorgeous, it is now common knowledge that the 2JZGTE easily throws down obscene levels of reliable horsepower with relatively little effort. It's hard not to want one — even for the most hardcore domestic (and Z-car) followers. . I took one to my high school senior prom. It was a "BPU" TT car and hands-down it was the best part of prom night – my date would agree. I remember flexing on the kids in their uncle's Corvettes as I drove through the parking lot…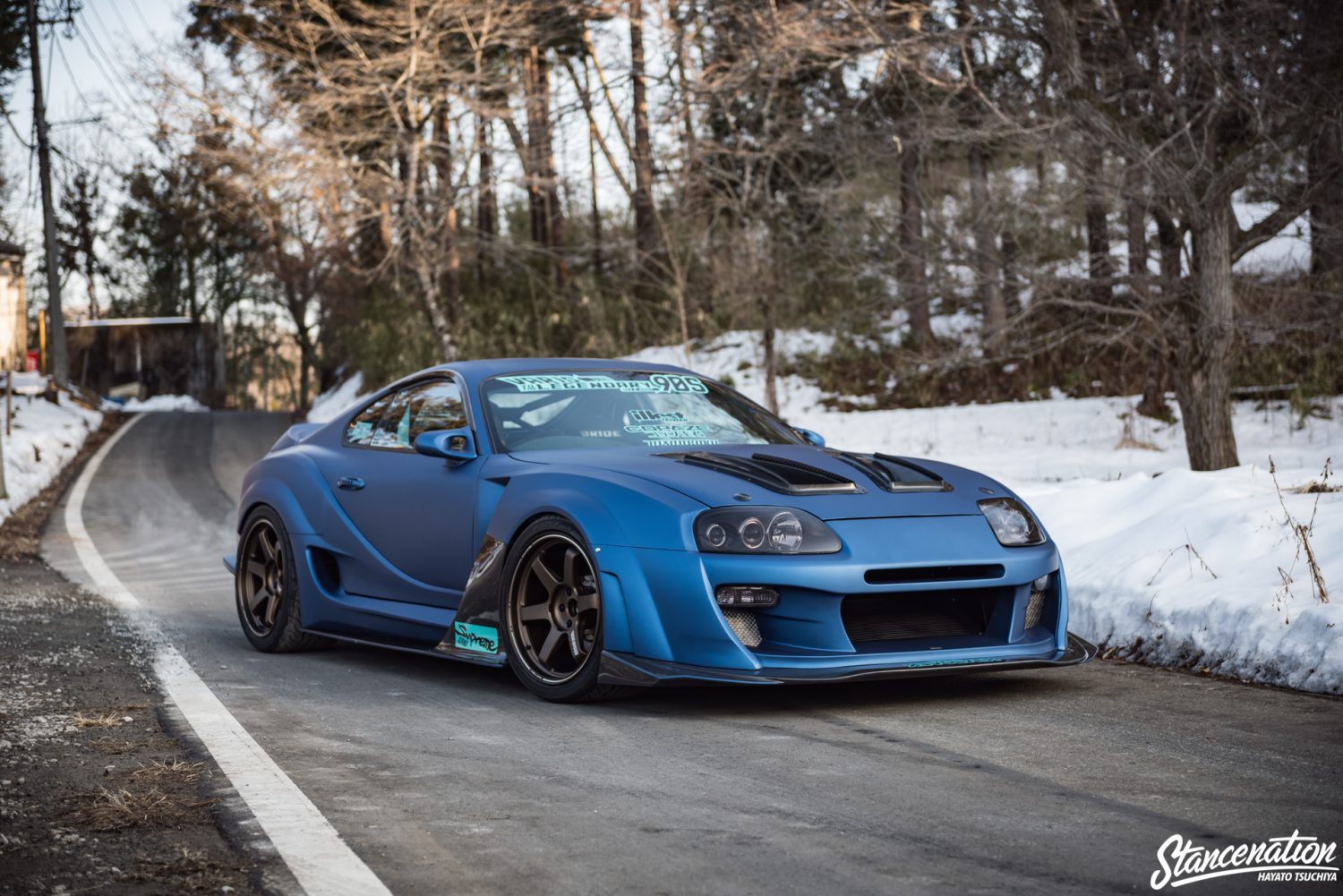 Simultaneously, I nearly pity those fortunate enough to own and modify them. But how can that be? Why would I pity someone who owns a car that I personally love so much? Hear me out. For one, the Supra is aging. The availability of even minor OEM replacement parts is waning and prices for components that you can get your hands on are skyrocketing.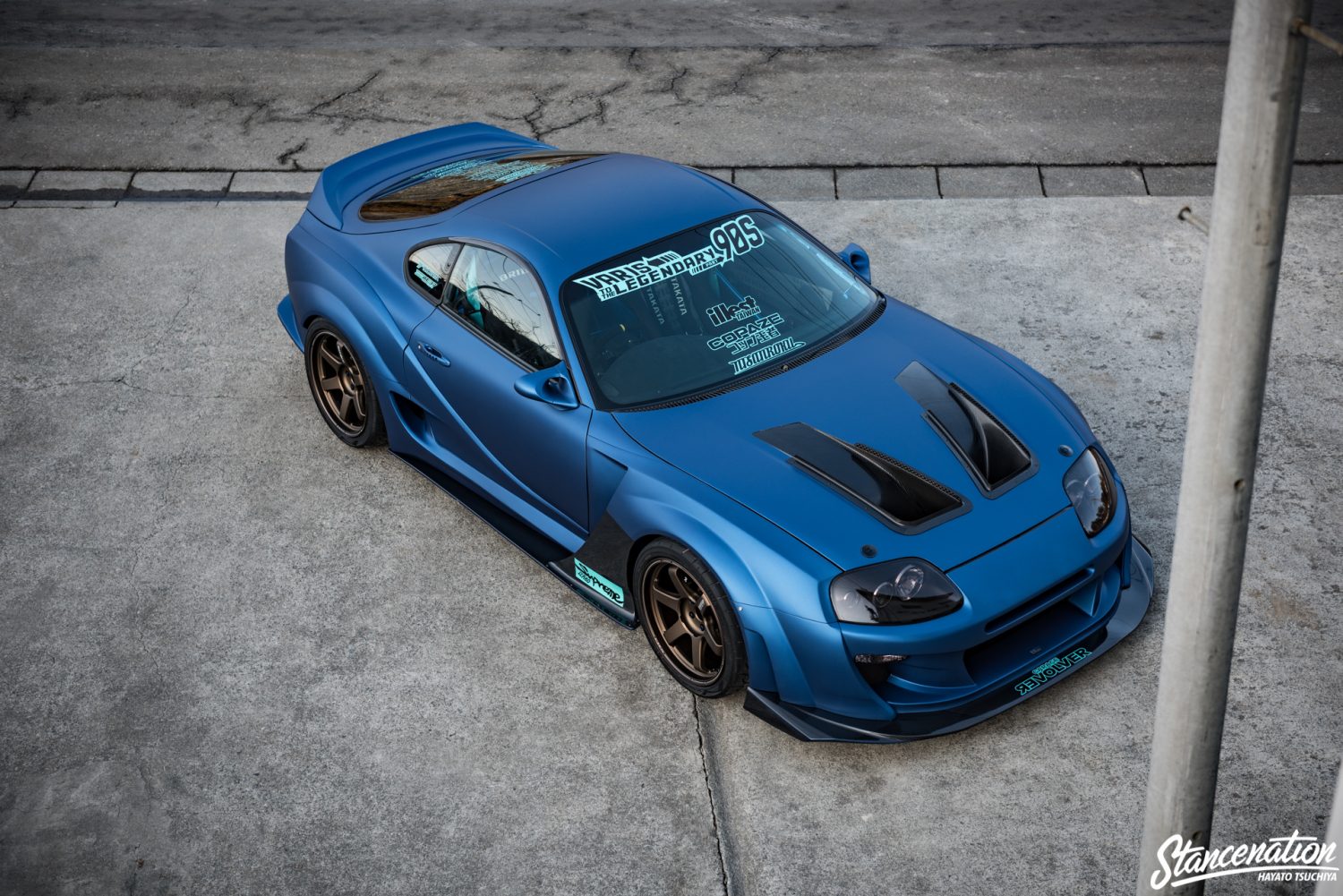 However, even outside of the increasing costs of ownership and maintenance it must be hard for Supra enthusiasts. In a culture where standing out or being unique is so important how do you set yourself apart with a platform where 1000whp street cars are practically common-place? Records have been set in these things. The greatest tuners across the globe have had 2 decades to do incredible things with these cars – and they have. Simply, very few groups of automotive enthusiasts can consider 700whp street cars on multi-piece wheels "entry-level." Putting yourself at the forefront of Toyota Supra tuning requires seriously pushing the limits.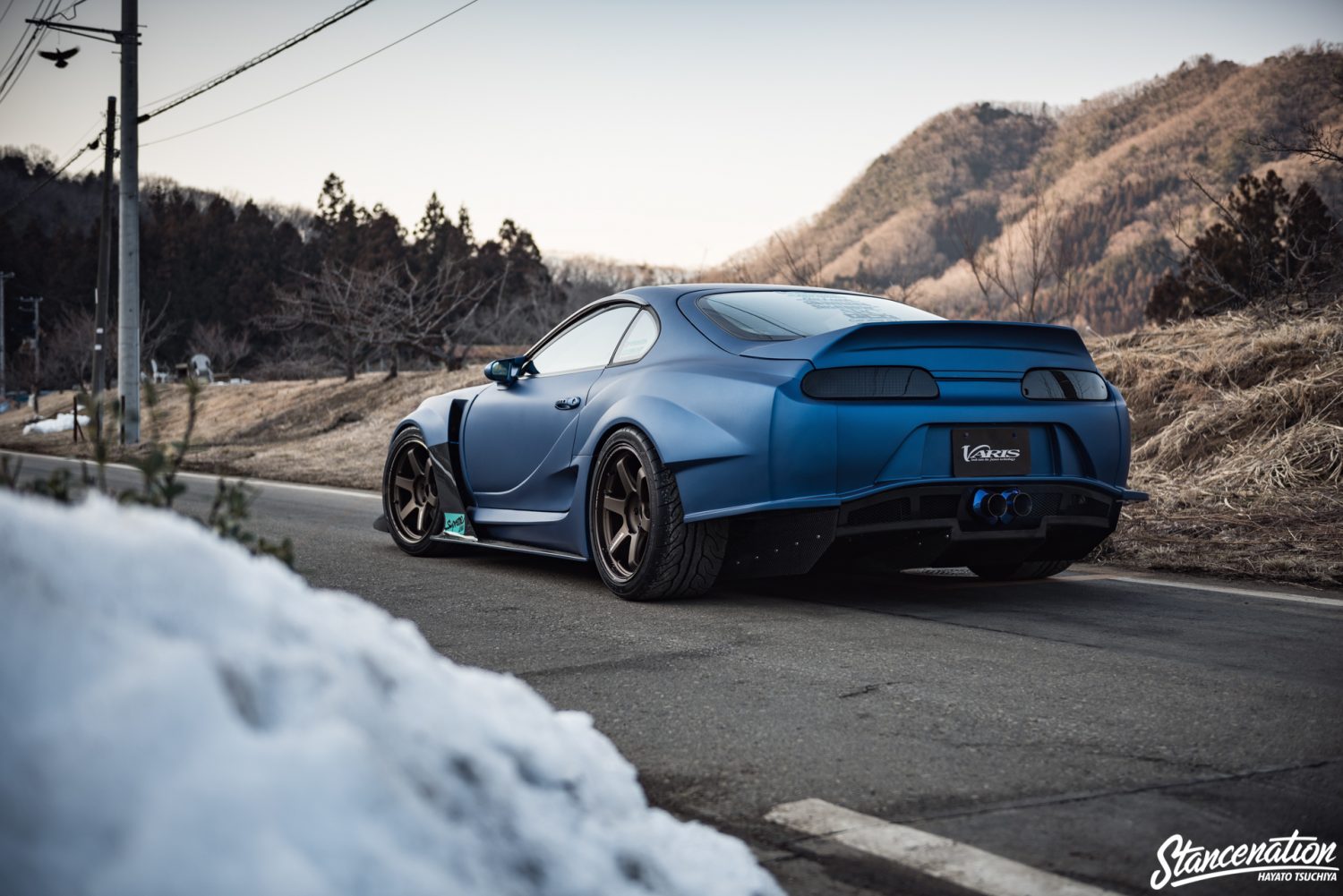 Absolutely none of this has prevented Shunsuke Shimomura of Tokyo, Japan from shaking things up with his 1995 Toyota Supra. He has owned the car for just shy of 2 years and has already brought it to an incredible level of tune.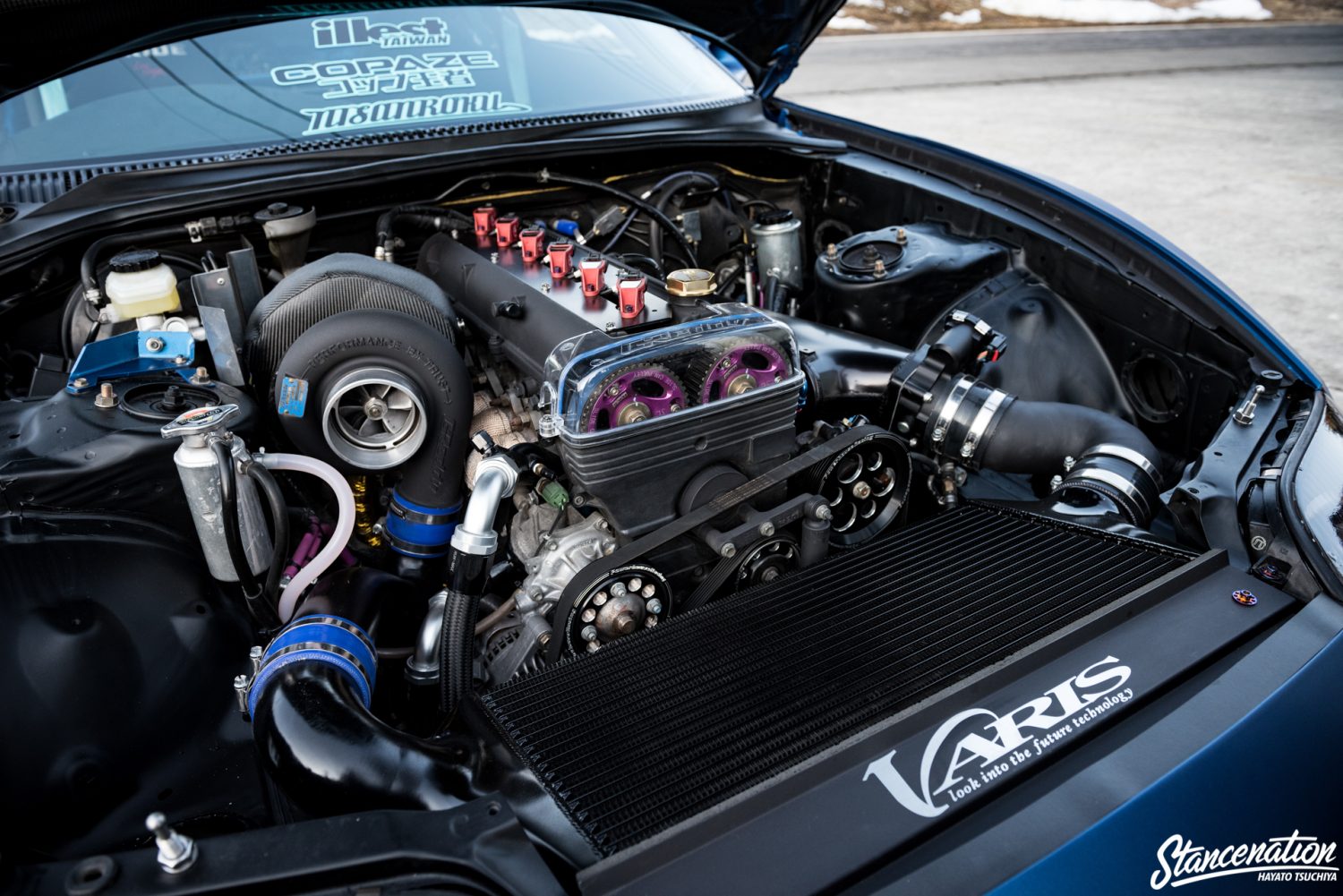 Shunsuke says that he was primarily inspired by Paul Walker when he decided to pick up the Supra. I think many people can credit the "Busta" for their relationship with the Supra. He made the 2JZGTE practically common household knowledge – no shit. Having only worked with Nissans in the past the Supra was certainly a challenge for Shunsuke. Despite heavy support from a variety of shops and parts manufacturers Shunsuke explained that even in Japan the availability of Supra parts is thinning. As a result, many of the components utilized in this exciting Toyota are one-off products.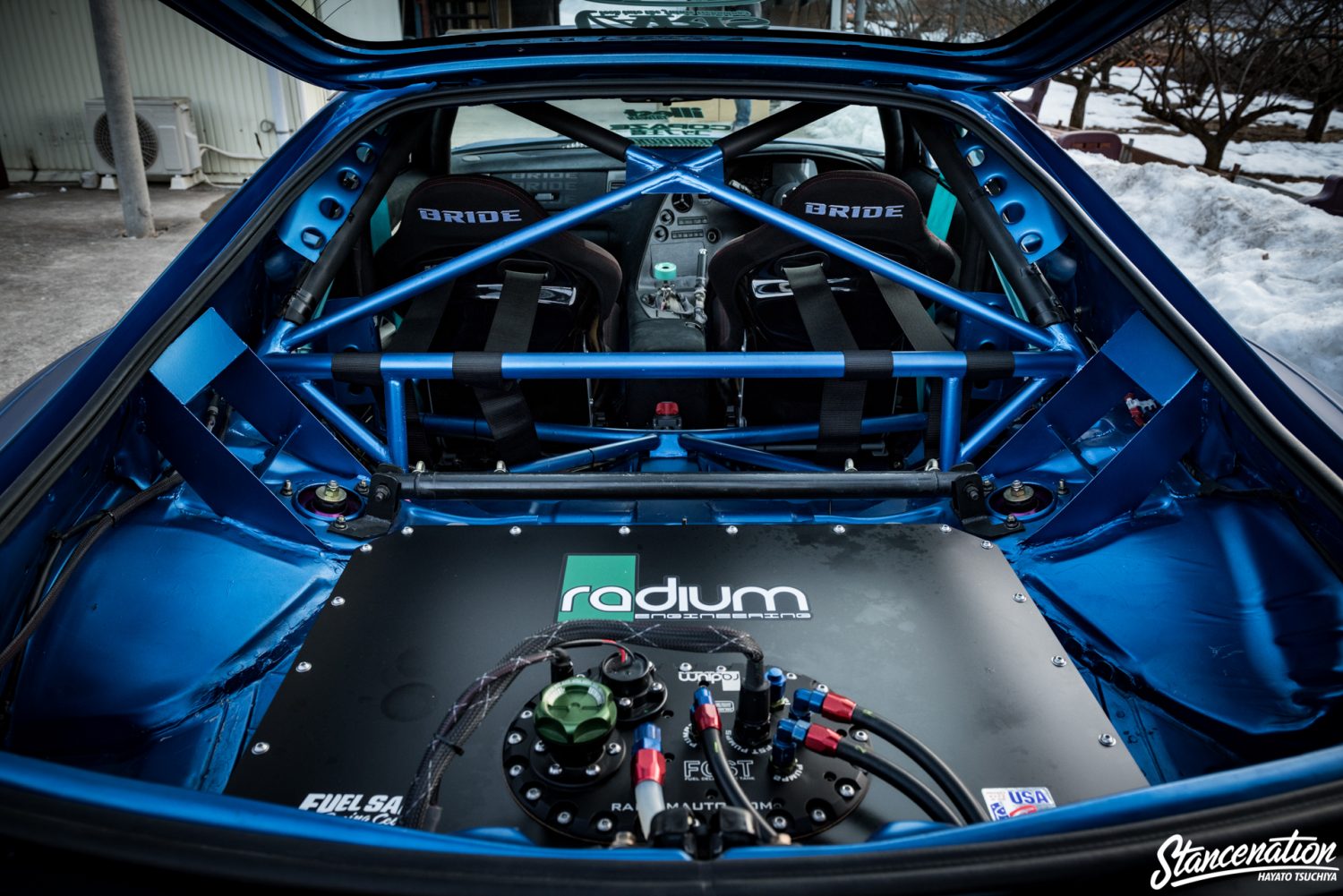 When I first laid eyes on the Garage Revolver Supra I was struck by the Varis aerodynamics. The unreleased-to-the-market aero system immediately sets Shunsuke's car into a category of its own. Tastefully blending street aesthetics with race-inspired features is a task Varis has mastered. The entire exterior package suggests JGTC-inspiration; beginning with the aggressive ducts in the hood to promote airflow through the V-mounted intercooler and finishing with the beautiful custom Amuse titanium center-exit exhaust. Avery Dennison matte-blue metallic vinyl finishes the curvaceous package, with the exception of some exposed carbon-fiber pieces. CarShopGlow LED taillamps offer a well-executed modern interpretation of the Supra taillights.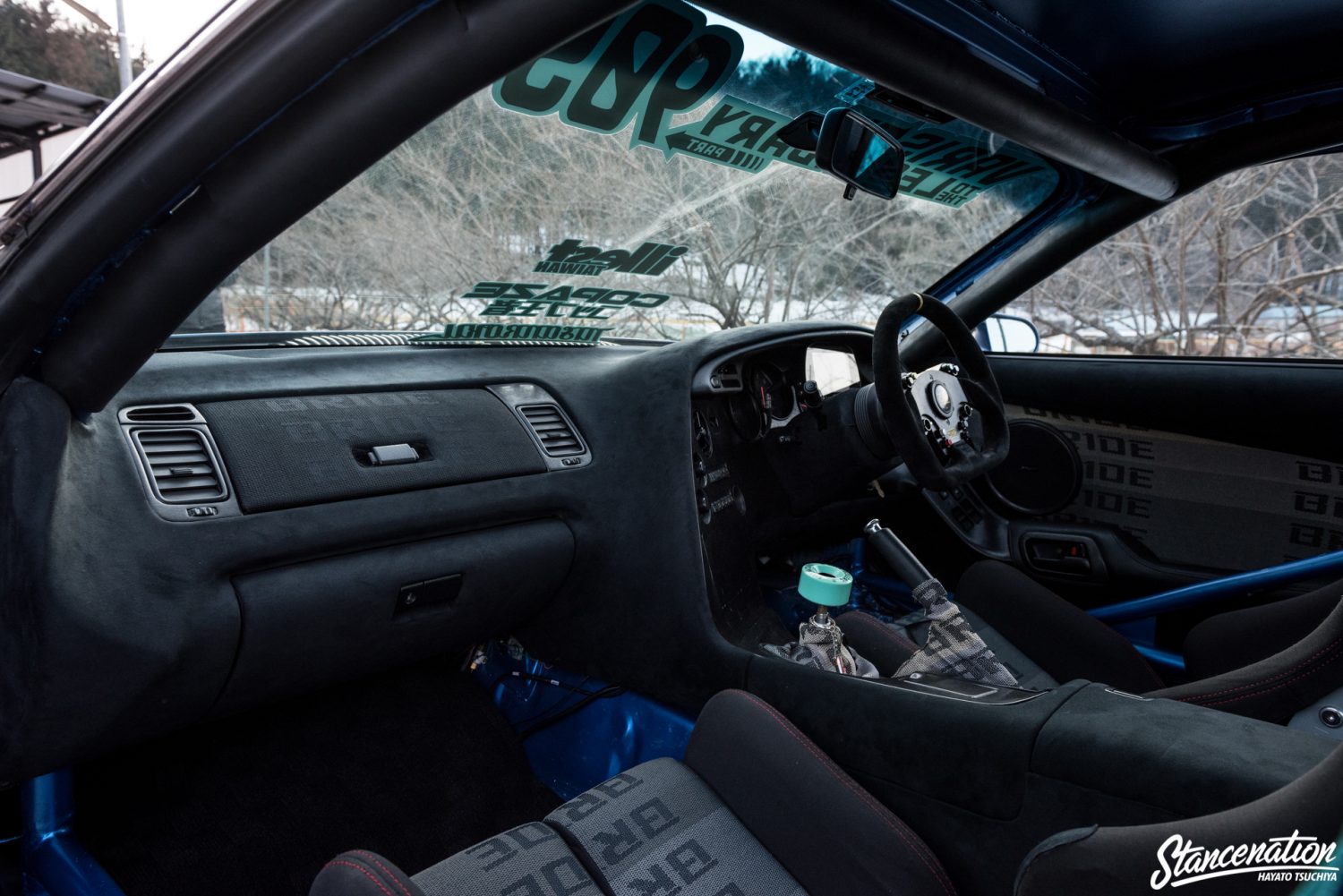 One thing is certain: a Japanese supercar always looks stunning with a set of big-ass Volk Racing TE37s. Rays continues to revitalize their most popular design with the TE now being offered in "Ultra" and "Saga" iterations, among others. Shunsuke's Supra wears 19" TE37 Ultras with 295/30/19 Yokohama ADVAN Neovas providing the grip. The suspension setup is provided by Quantum and features a front-lift section to keep the Varis front end in pristine condition. Serious hardware provides stopping power with 6-piston Brembos in the front and 4-pot clappers in the rear.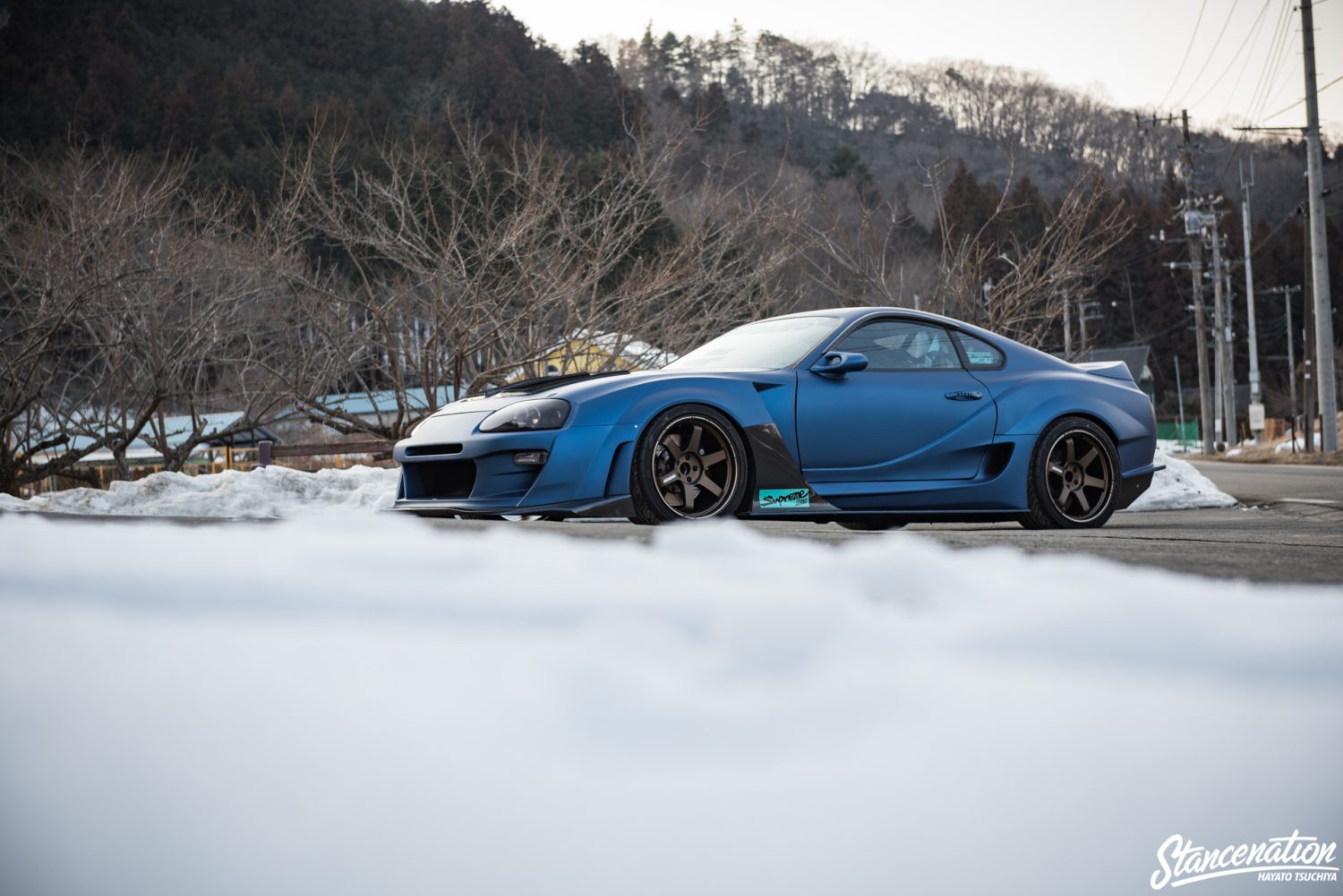 This is a Supra so of course we need to be discussing the powerplant. The Garage Revolver Supra certainly does not disappoint in the go department. A custom Do-Luck built (Yeah. That Do-Luck.) 3.1L high-compression 2JZGTE provides the solid foundation for building boat-loads of power. Positive intake manifold pressure comes courtesy of a tried-and-true Trust/GReddy T88H turbocharger, which is slated to be replaced by a BorgWarner unit soon. The intercooler setup is custom fabricated. One of the more attention-grabbing features in the engine bay is the custom drive-by-wire throttle mounted to the Do-Luck surge tank. The bay is clean and tidy thanks to a wiretuck performed by Power House Racing. Quadruple digit power levels are estimated, though development is continuing. An HKS F-Con V Pro provides the brains for the operation and it interfaces with an AiM Data Dash to provide necessary information to the driver. Although the one-off Varis aero is impressive the next stage in performance for this particular Supra is the most intriguing aspect of the project. The drive-by-wire setup was designed in preparation for a paddle-shifted transmission set up featuring an Albins sequential gearbox. The final system will provide full-function shifting, turn signals, horn, headlights, and wiper control from the detachable steering wheel boss. Wow.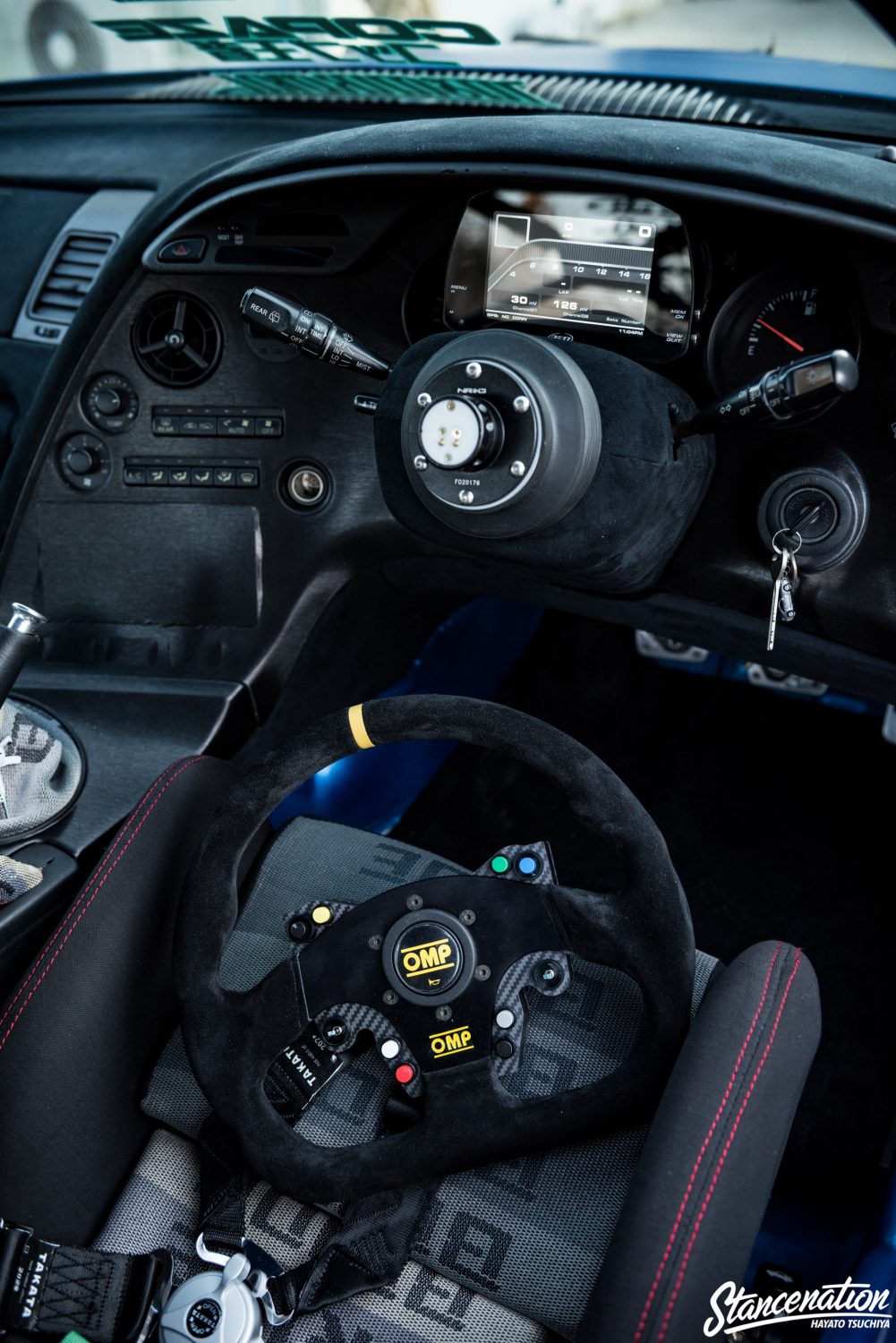 Inside the Supra the environment screams "racecar" with a custom rollcage set up protecting occupants and providing chassis stiffness. The Radium fuel system looks the business and provides necessary sustenance for the 2JZ. Alcantara covers most of the interior panels. Shunsuke says that the interior is actually too "racy" and as plans to incorporate leather upholstery. I guess if you're determined and talented enough you can have your cake and eat it too. Seating is provided by Bride.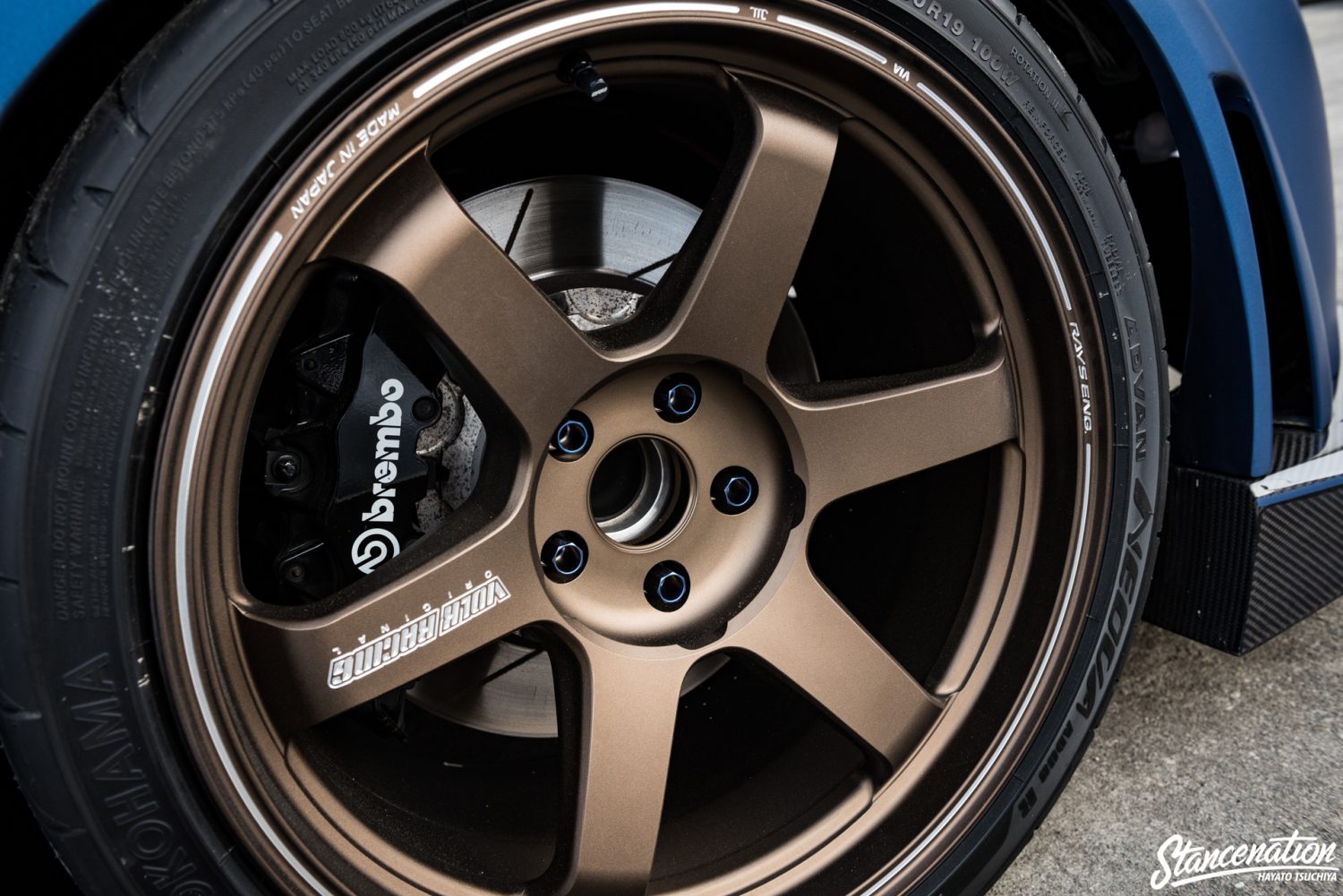 Okay so maybe it is still pretty awesome owning a Supra. However, putting together a truly eye-catching and impressive Supra remains a feat. Shunsuke went above and beyond with the Garage Revolver Supra. Not only does the car pack the expected Supra horsepower and unique visuals, but features innovative technology in a complete build. Perhaps the most mind-blowing aspect of this Toyota is that it is only approximately 40% complete according to Shunsuke. I cannot wait to see what the next phases of this car will bring. It is already pushing the limits and apparently this is only the beginning.