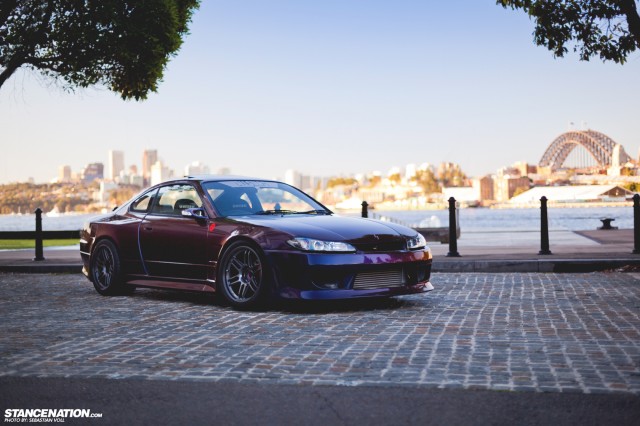 Sometimes it's ok to say goodbye. Last weekend I said goodbye to my very well-followed Nissan S15 Silvia. It only took a short Facebook status and 20 minutes for the sale to be settled, and an interstate buyer was quickly booked in for a weekend pickup! It was a fairy tale sale, and well, it was only suitable for this fairy tale car! I purchased the car pretty much as you see it; a freshly built, tuned and ready-to-go JDM masterpiece, bought with the intention of pulling some attention to put All Stars on the map. It's surely done the trick! Since then, we have acquired a few other cars which we are building from scratch ourselves; but sometimes it's nice to buy and enjoy a complete car. It's truly an instant gratification.
Photos & Video By: Sebastian Voll & Daniel Karjadi exclusively for StanceNation.com
So why would I let something so perfect leave my life? It was the addiction I had to the Silvia's 516RWHP and the car's ability to slide it out in any gear, at any time. It leads to a much easier path of spirited driving. It also lead me to the path of realization that it's time for me to get back into motorsport; or at least get back into going for those late night Touge runs! The rarity of a clean, perfectly balanced package in an S15 is very hard to come past these days. I felt it was too perfect of a package to take to the edge; I didn't want to be the one to ruin this.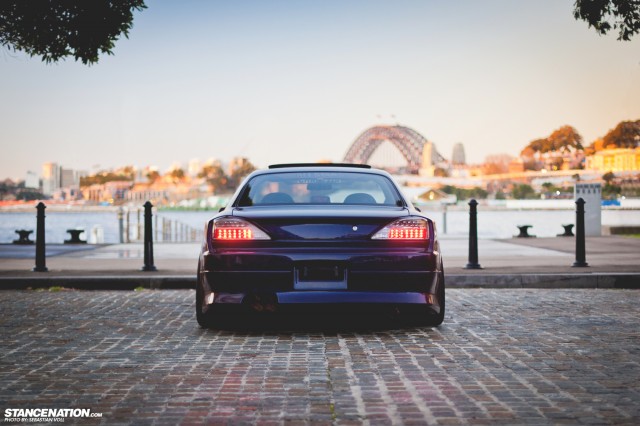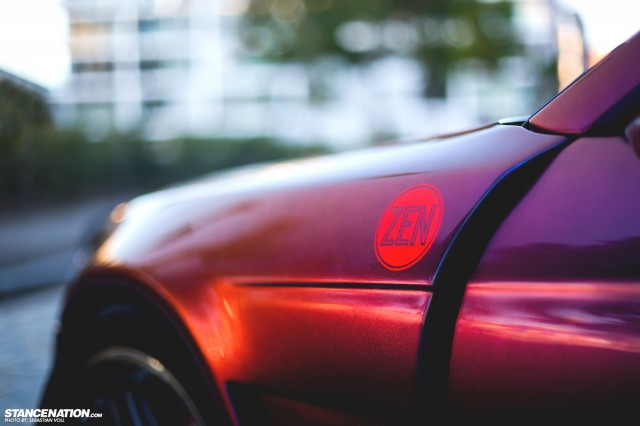 I'd be lying if I said I didn't shed a tear as it pulled out of Zen Garage's driveway, for what could be the last time. This car gave me the whole experience of owning a built tuner car, without the heartbreak that comes with unmet deadlines, R&D mistakes and other mishaps that come with a lengthy build. It makes sense to me now why tuner shops around the world are now offering so many levels of turnkey builds with drive in, drive out pricing. Nobody likes the bad times!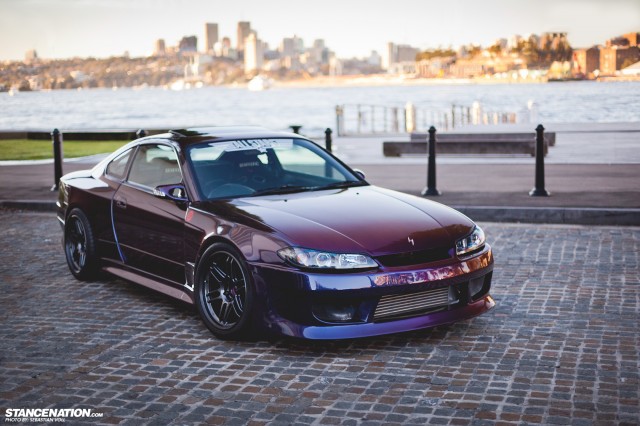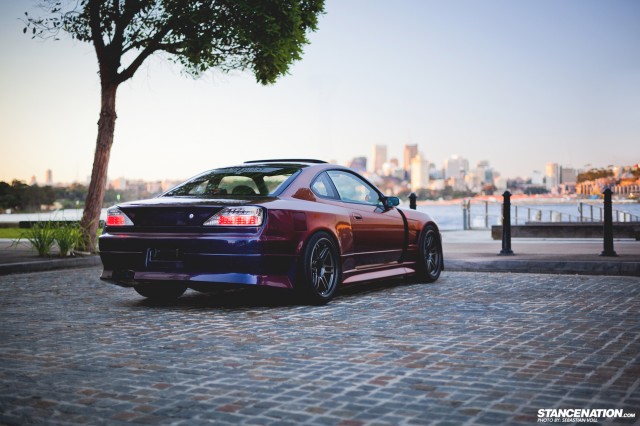 So cheers to this car for what it has done for me personally and for our All Stars label. It's bittersweet to see it go, but we know it's just an opportunity for new beginnings, and the new chapter for this already amazing build. I hated watching it leave… But sometimes it's ok to say goodbye.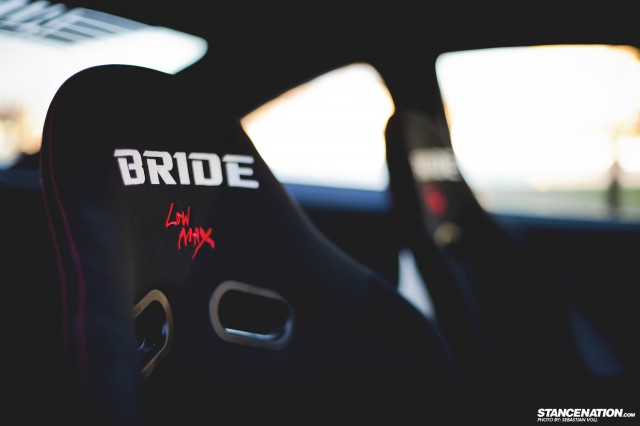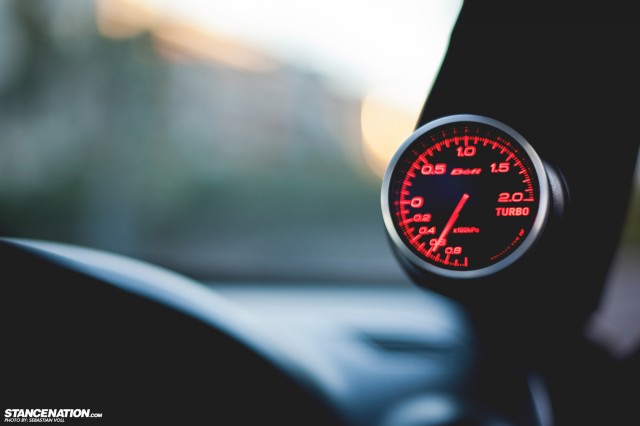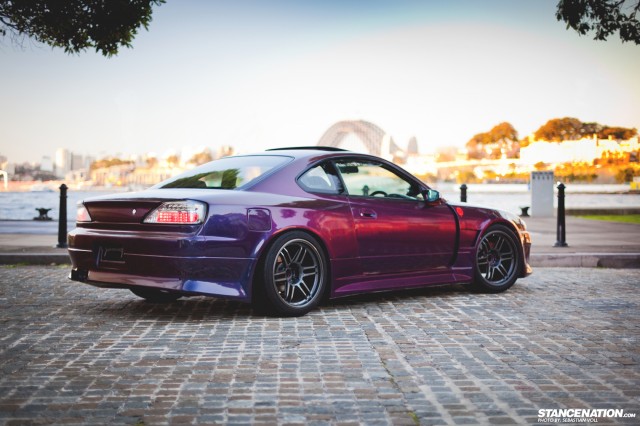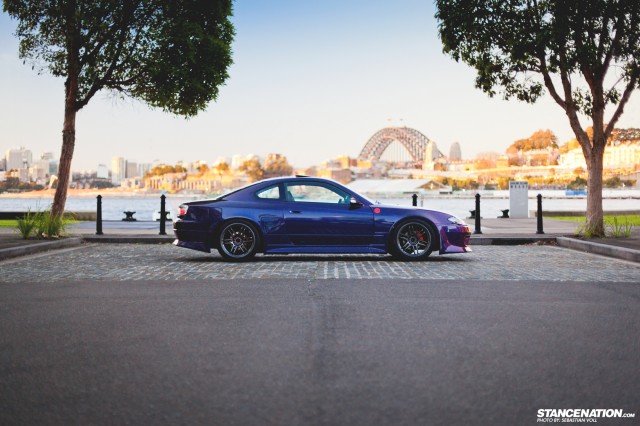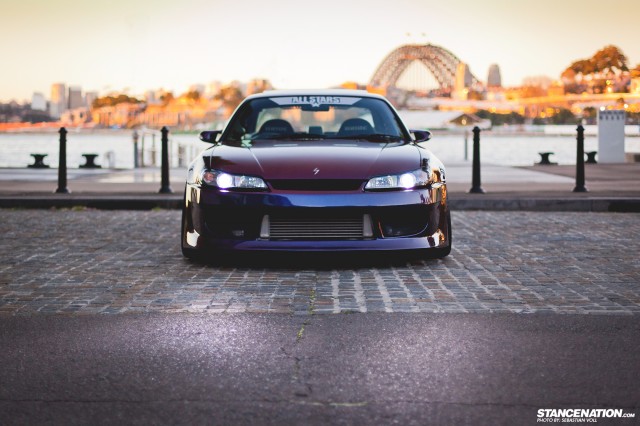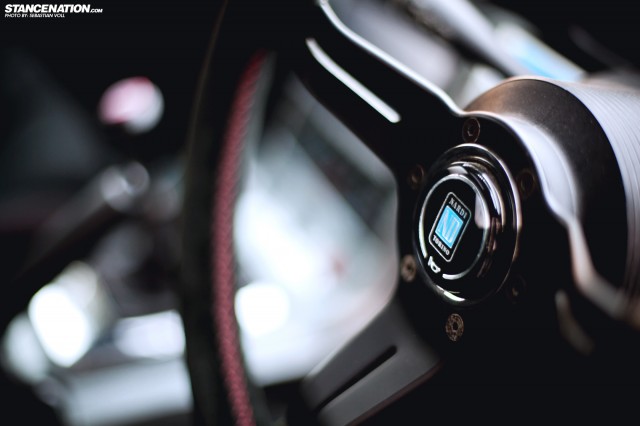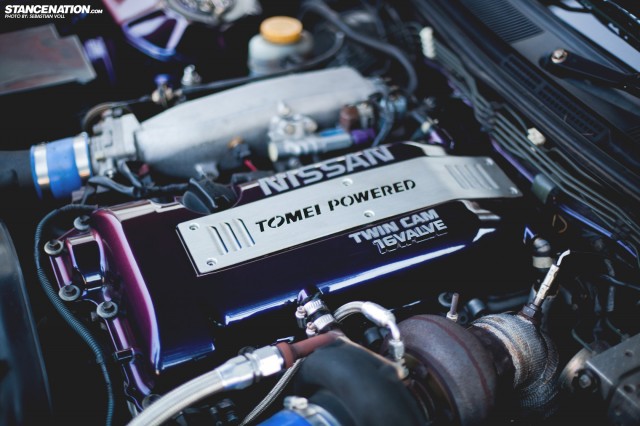 [toggle_box]
[toggle_item title="Wheels/Tires/Suspension" active="true"]18×10 +0 AME TM02 Front
18×11 +8 AME TM02 Rear
285/30 Continnental Contisport 2 all round
KICS NEO CHROME WHEEL LUGS
BC RM-SERIES COILOVERS
HARD-RACE REAR CAMBER ARMS[/toggle_item]
[toggle_item title="Exterior" active="false"]VERTEX RIDGE WIDEBODY KIT
YASHIO TAIL LIGHTS
GANADOR MIRRORS[/toggle_item]
[toggle_item title="Interior" active="false"]YASHIO GEARKNOB AND BOOT
DEFI GAUGES – BF ADVANCE SERIES
BRIDGE STRADIA
SILVER BOTTOM END DASH
Audio:
VIPER ALARM WITH TILT SENSOR
KENWOOD DNX7380BTNAV
JL AUDIO C5650 SPILTS
JL AUDIO TR600CXI
2 X JL AUDIO 12W0 SUB-WOOFERS
2 X PHONEIX GOLD 4500 AMPLIFIERS
KICKER WIRING
CUSTOM BOOT INSTAL[/toggle_item]
[toggle_item title="Engine" active="false"]BC ADJUSTABLE CAM GEAR SET SR20DET
BC SINGLE SPRING/TITANIUM RET. SR20
BC CAMSHAFT (STAGE 2 264) SR20
AEROMOTIVE FUEL REGULATOR 30-70PSI
TWIN IN-TANK FUEL PUMP KIT S14/S15
WALBRO 500HP 255L/HR FUEL PUMP
SR SIDE-FEED INJECTOR 1200CC 114LBS
BC 2.2L STROKER KIT w/ BC BROD CONRODS ARP2000
NISSAN TIMING CHAIN KIT
NISSAN OIL PUMP ASSEMBLY SR20 S14/5
NISSAN WATER PUMP SR20 S14/5
NISSAN THERMOSTAT SR20
ARP MAIN STUD KIT
ACL RACE MAIN BEARINGS SR20 STD
ACL RACE ROD BEARINGS SR20 STD
ACL THRUST BEARINGS SR20
NISSAN REAR MAIN CRANK SEAL SR20
TOMEI METAL HEAD GASKET SR20
ARP HEAD STUD KIT SR20 11MM
HKS RACING SPARK PLUG M40I
PRECISION 6262SP BALL BEARING TURBO
EXHAUST HOUSING 62MM T3 V-BAND 0.63
TOMEI RAS KIT
HKS EXHAUST
A-SPEC BLAST PIPE REAR
MANGAFLOW CAT
TIAL 44 WASTEGATE
Currently running e85 – 516RWHP @ 25psi. (maxing out 1200cc injectors)[/toggle_item]
[/toggle_box]