We all know that the S-Chassis has been around for decades, and it's safe to say that building one (more specifically the S13 Silvia) that looks totally different from anything we've seen before is next to impossible. Well we thought so too, until we ran onto Masahiro's Silvia at the StanceNation Japan G Edition event last year. Follow along and you'll see exactly what we're talking about…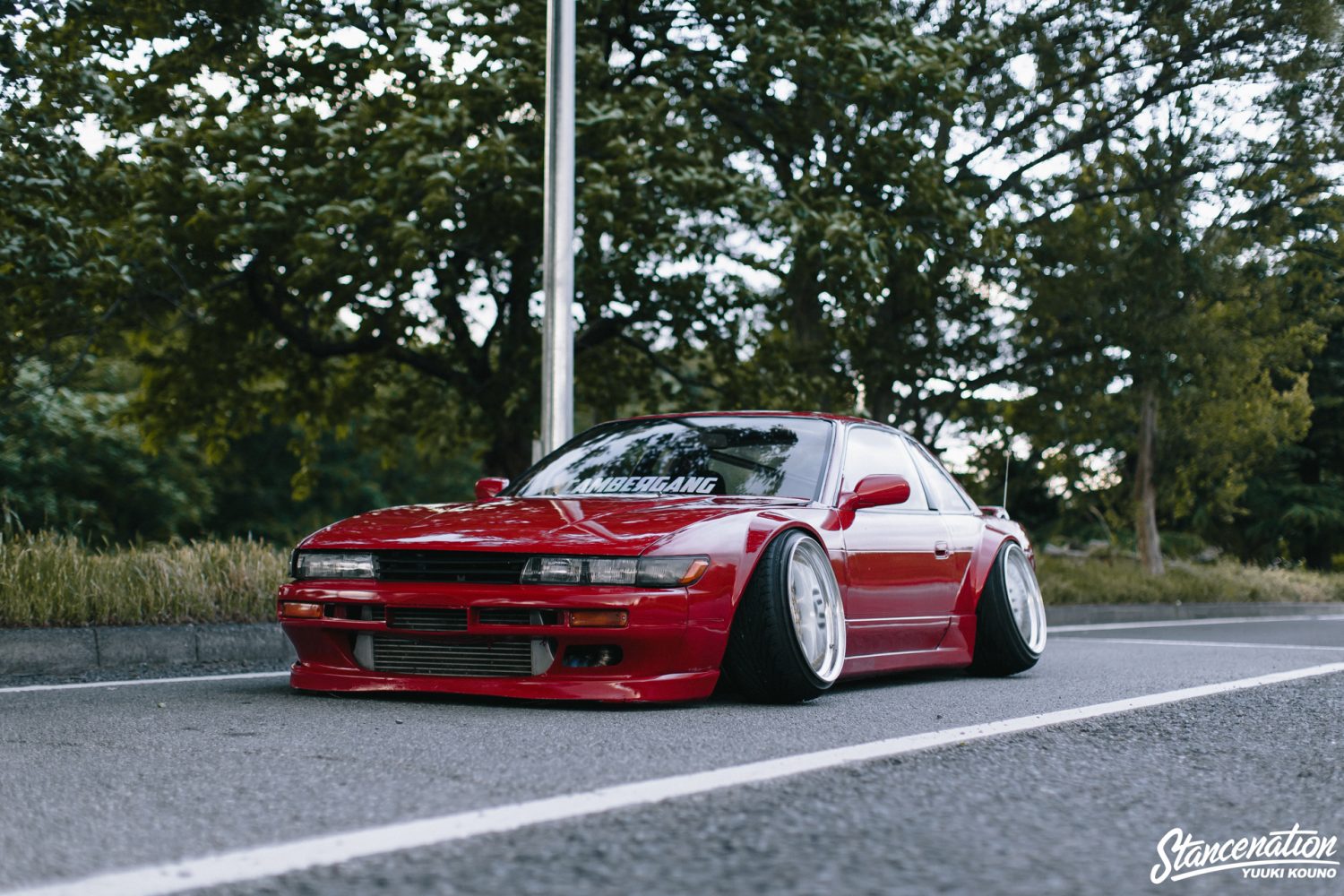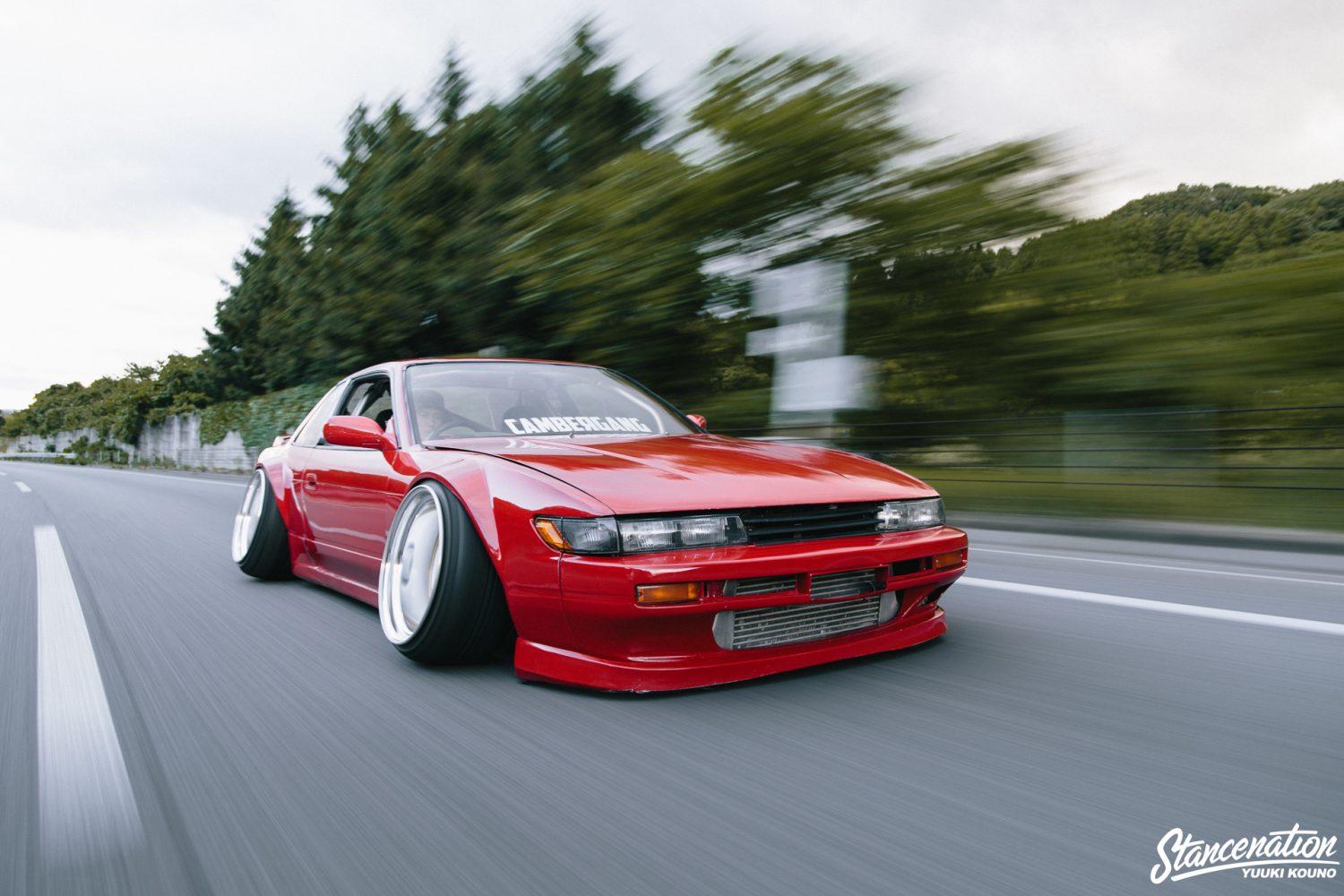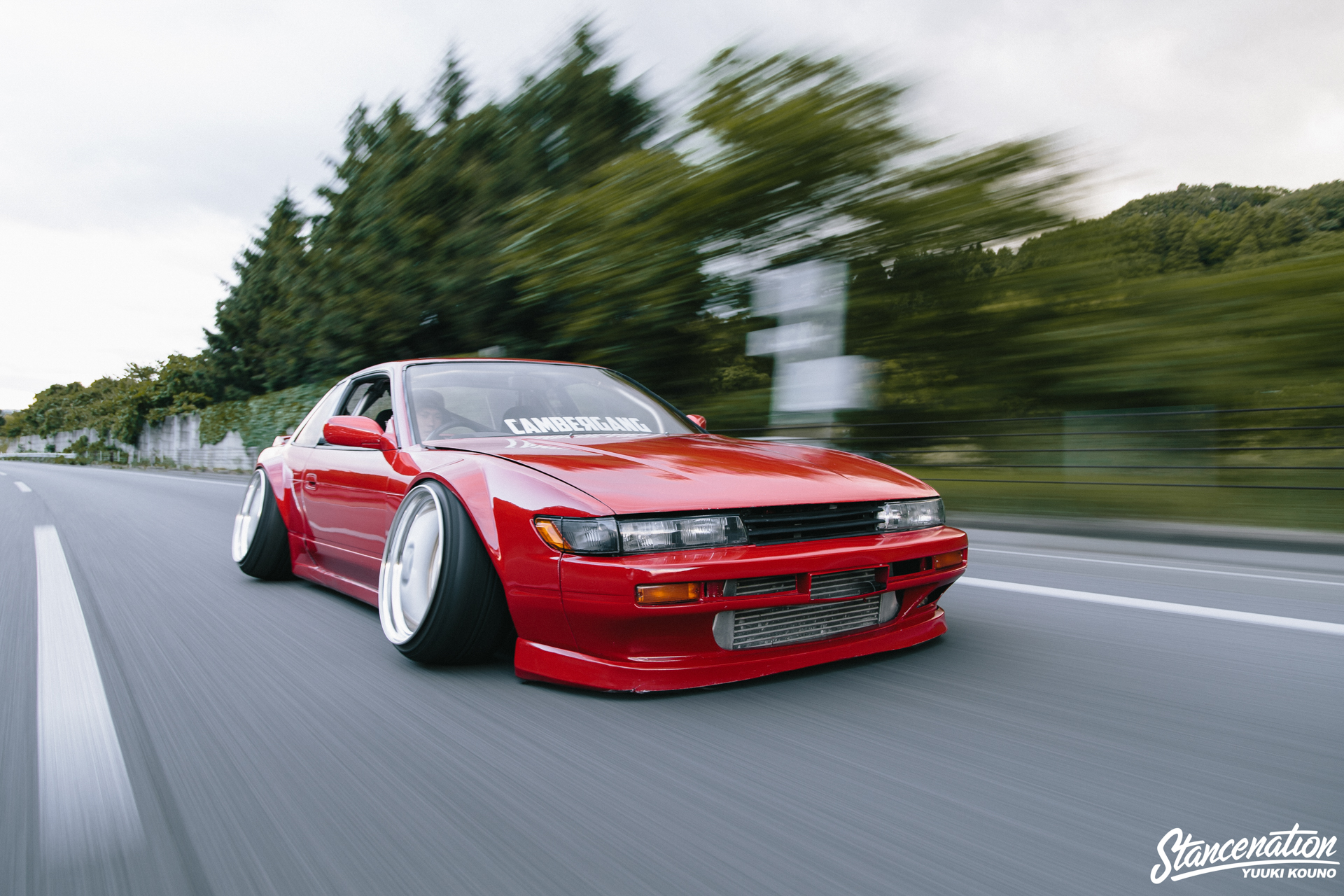 The easiest way to separate yourself from the pack is to jump head into some fabrication. More specifically, custom body work. It's far from easy especially if you choose to go all out like Masahiro did, but the final result will be nothing short of amazing.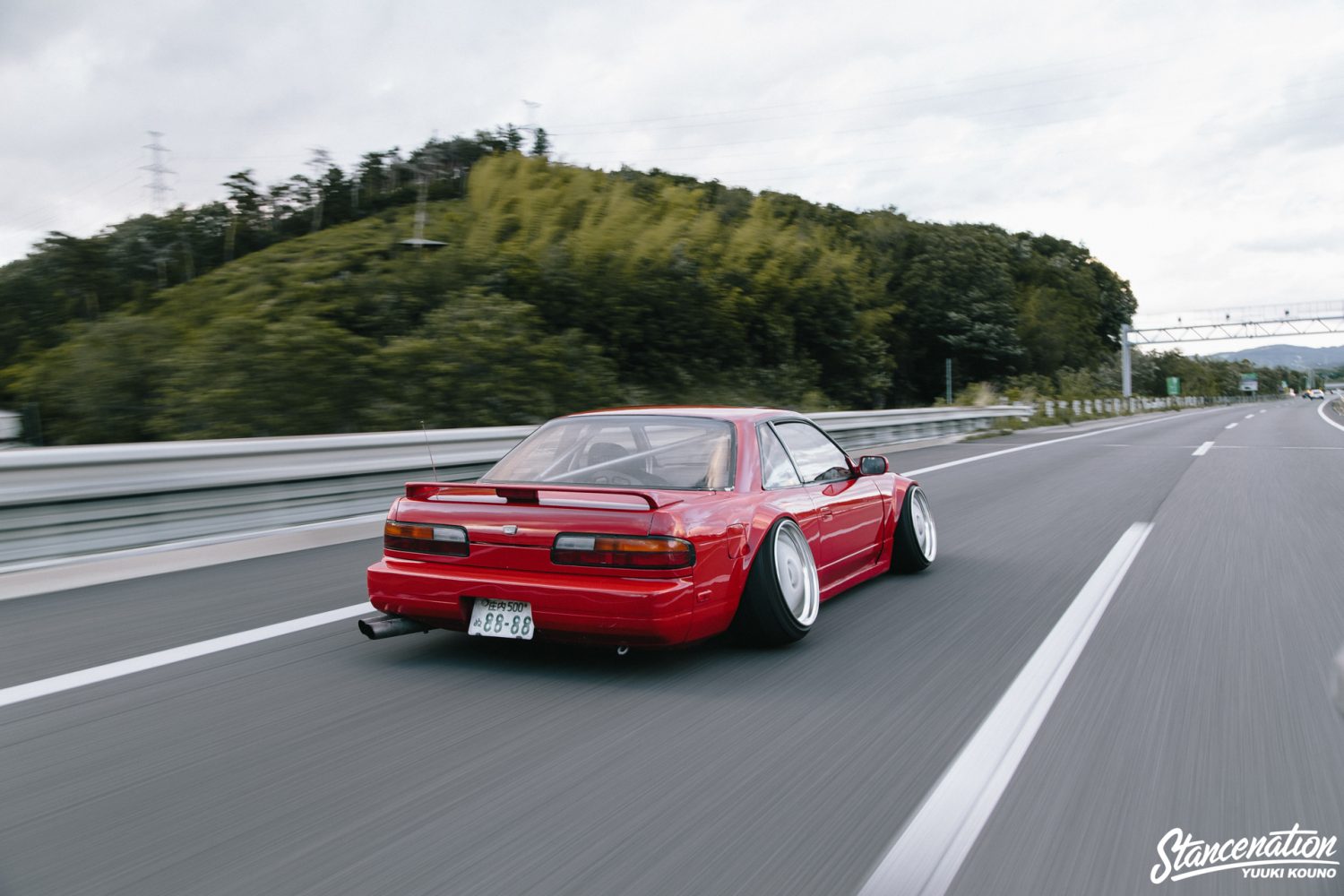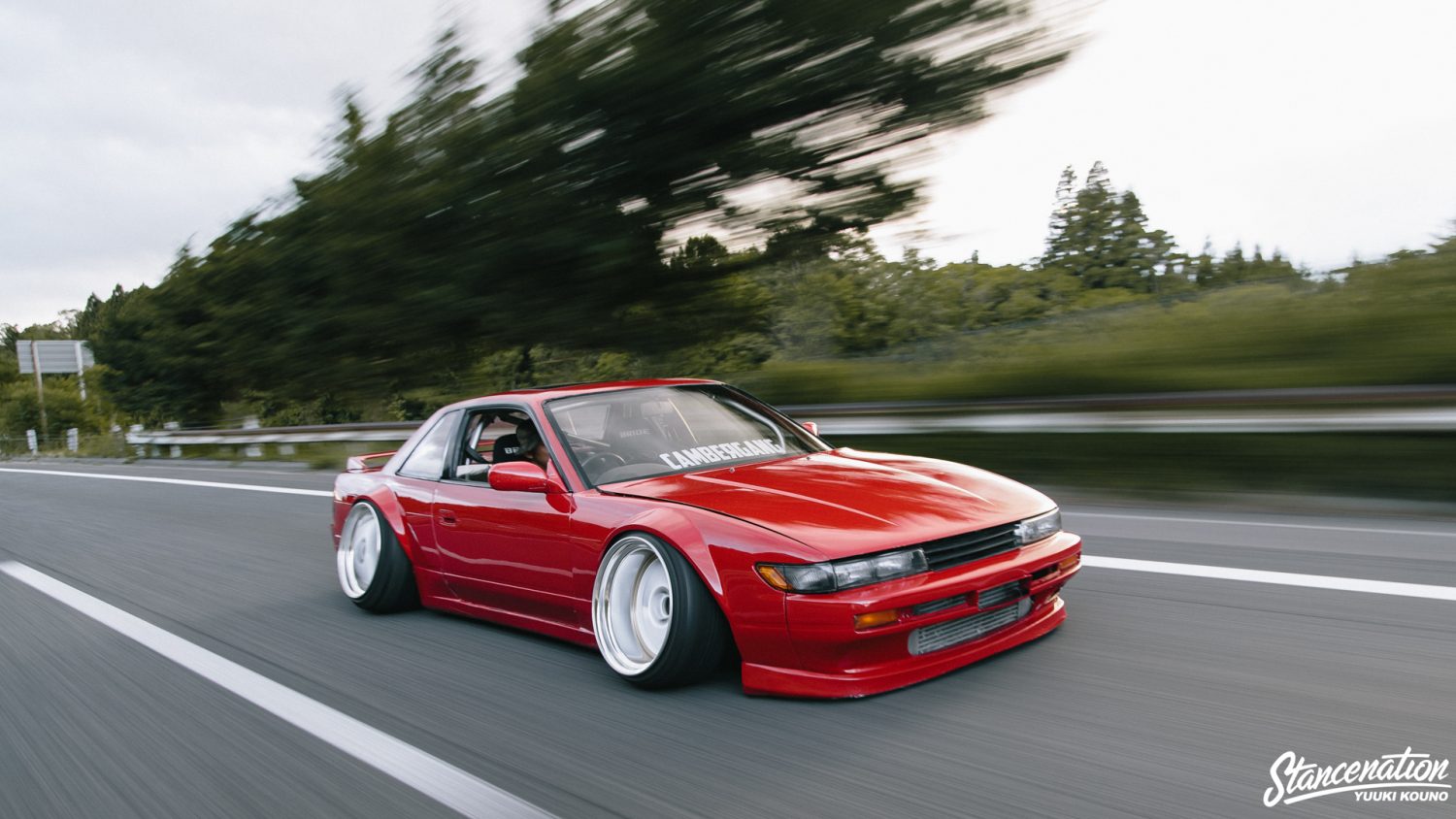 Best part about this '93 Silvia is that owner didn't just build it to look pretty. Every chance that he gets, he takes the car to get it's legs stretched. The SR20DET motor is equipped with HKS GT-SS turbo, as well as an all custom Sugaworks exhaust. Other engine mods include a different (trust) intercooler, intake, oil cooler and other bolt ons.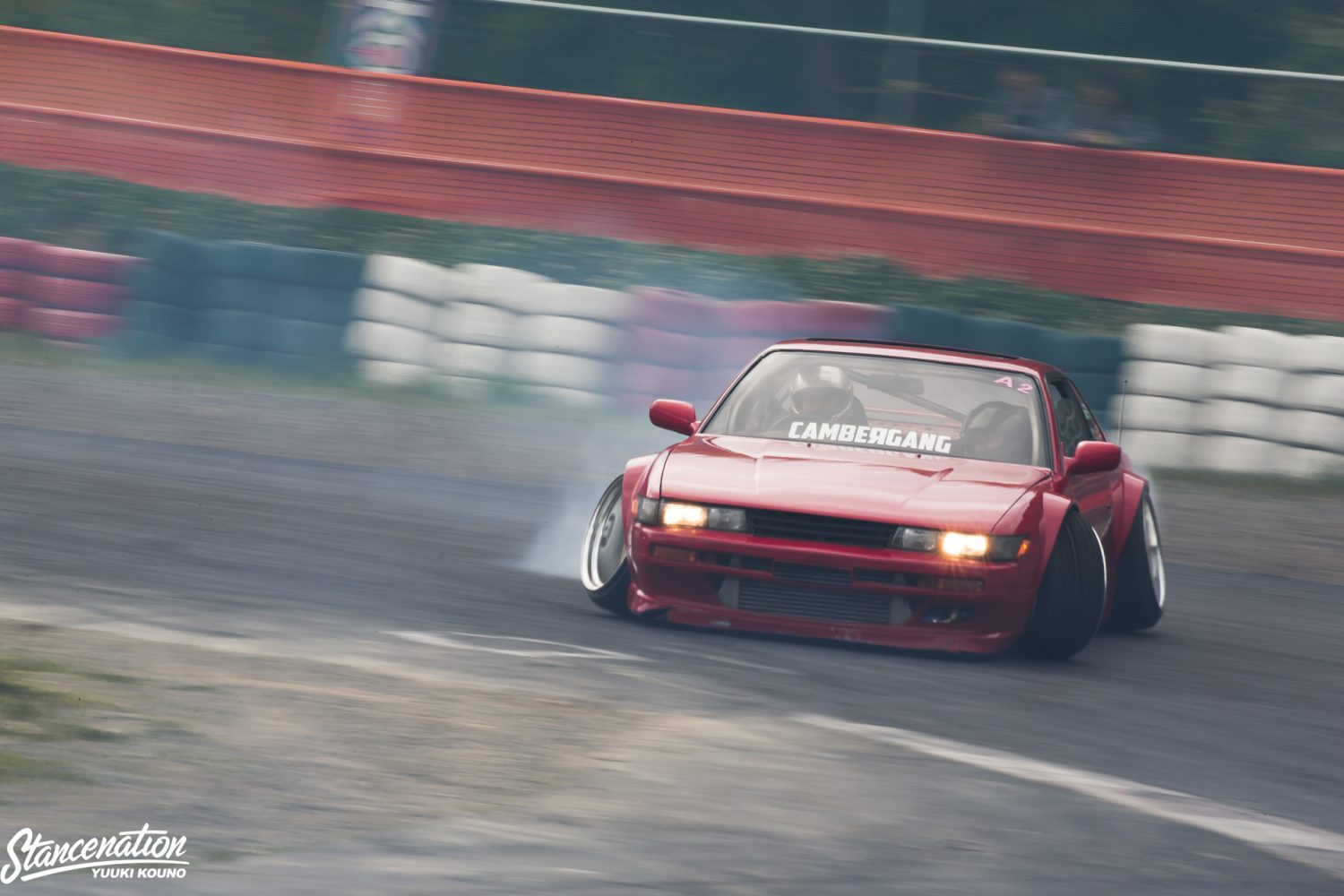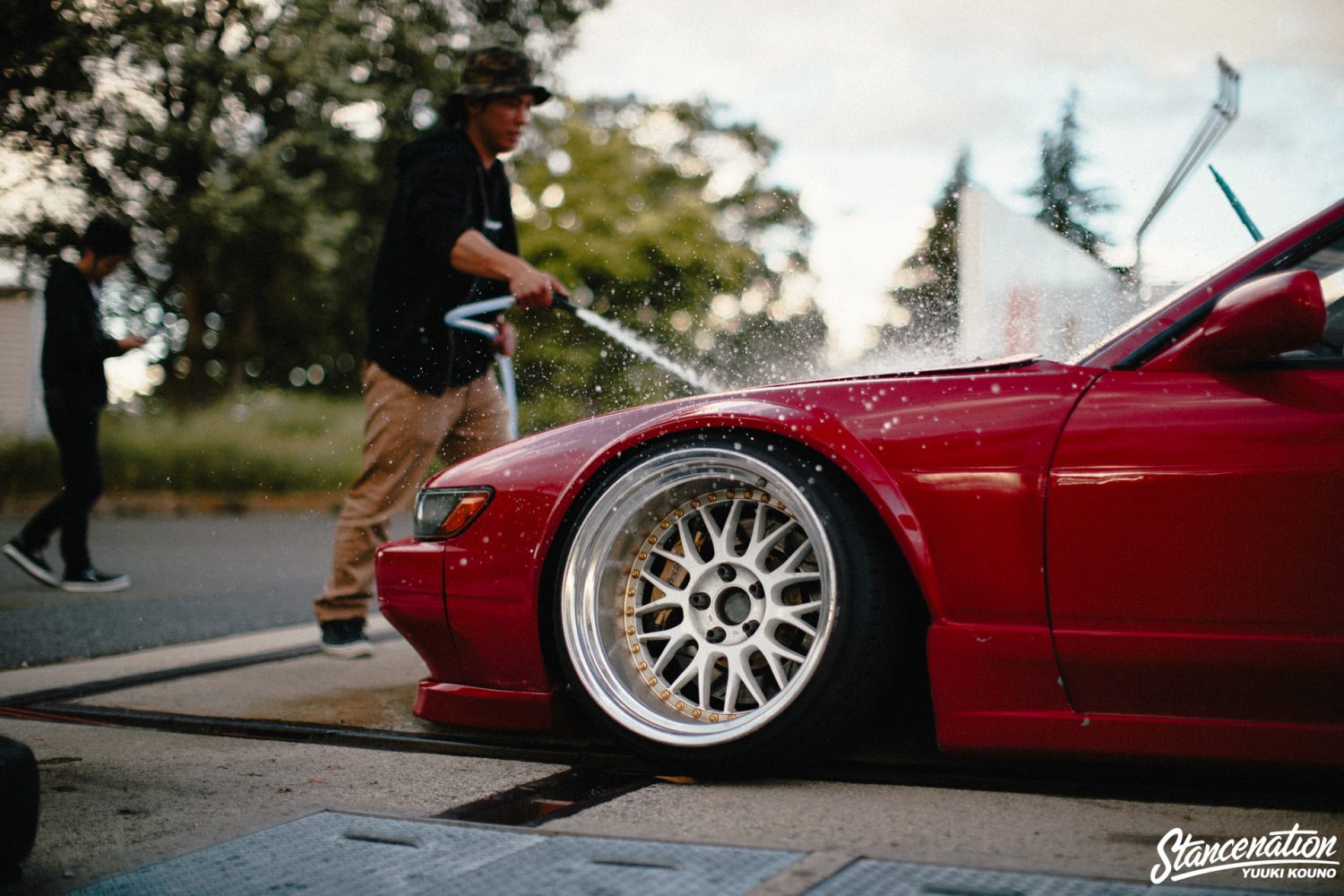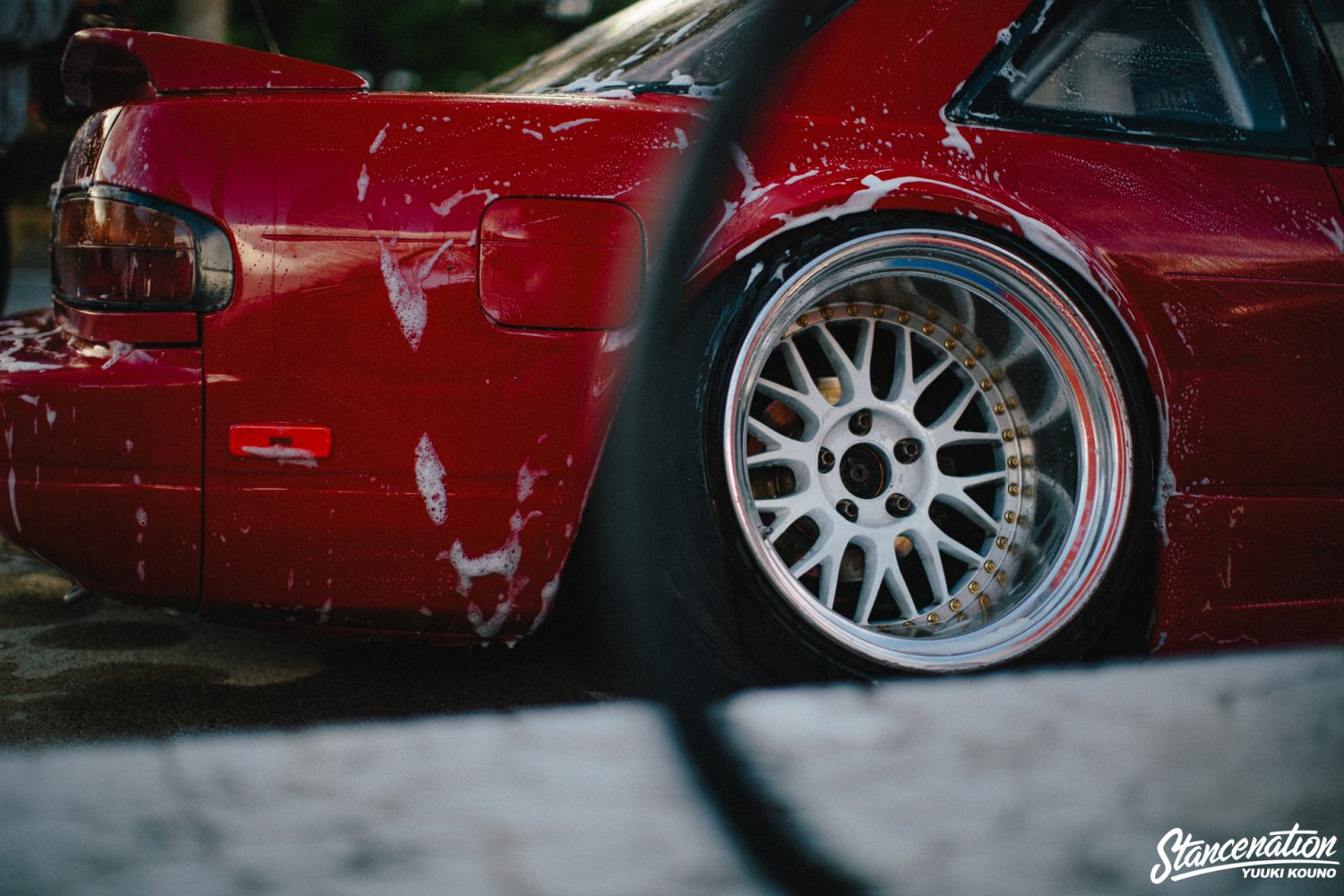 One of our favorite things on this Silvia has to be the choice of wheels. You can never go wrong with a set of Work Meister M1 3P's, especially in as crazy specifications as Masahiro's. Front is 18 x 11 with an offset of -38 while the rear is a massive 12.5 with an offset of -57!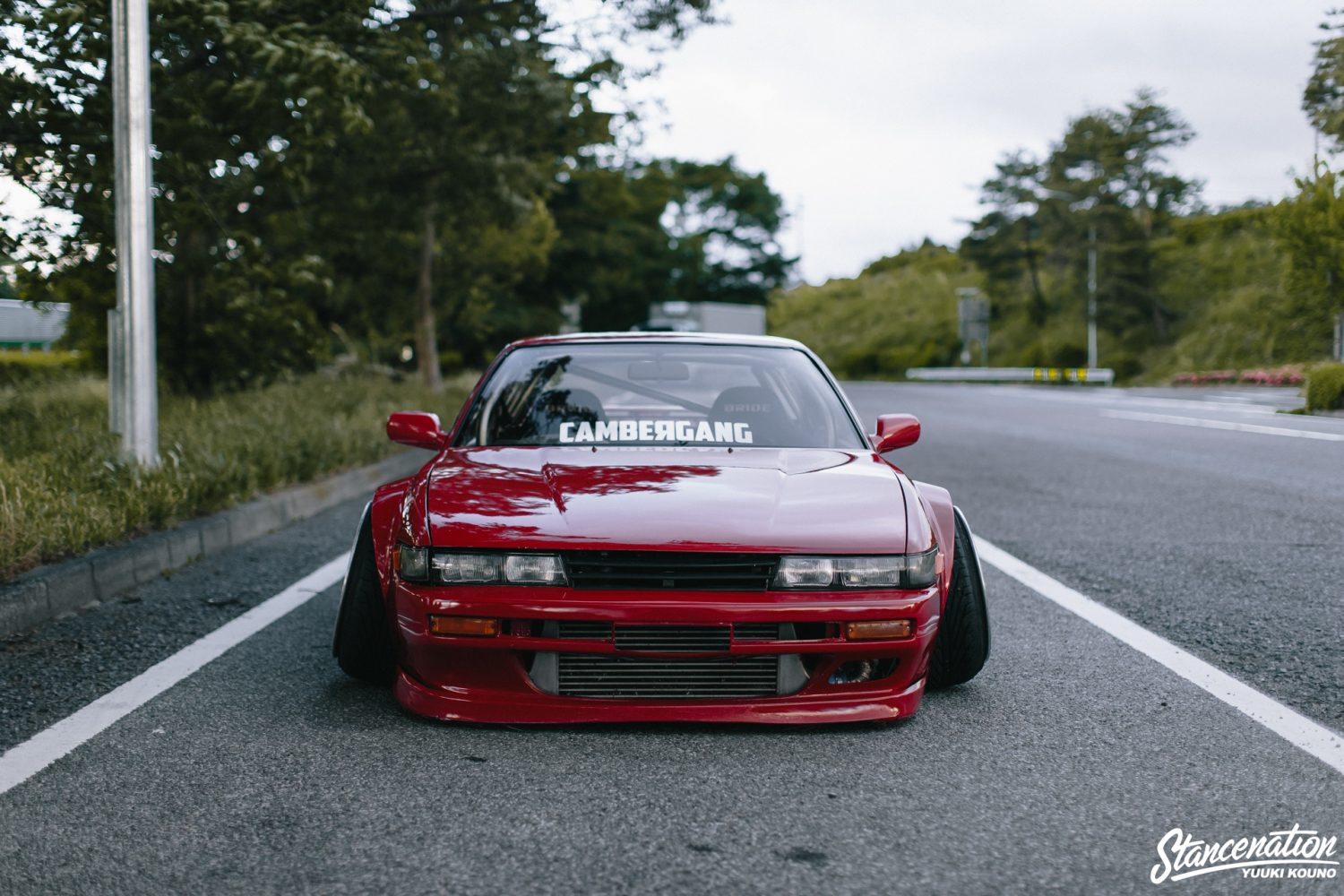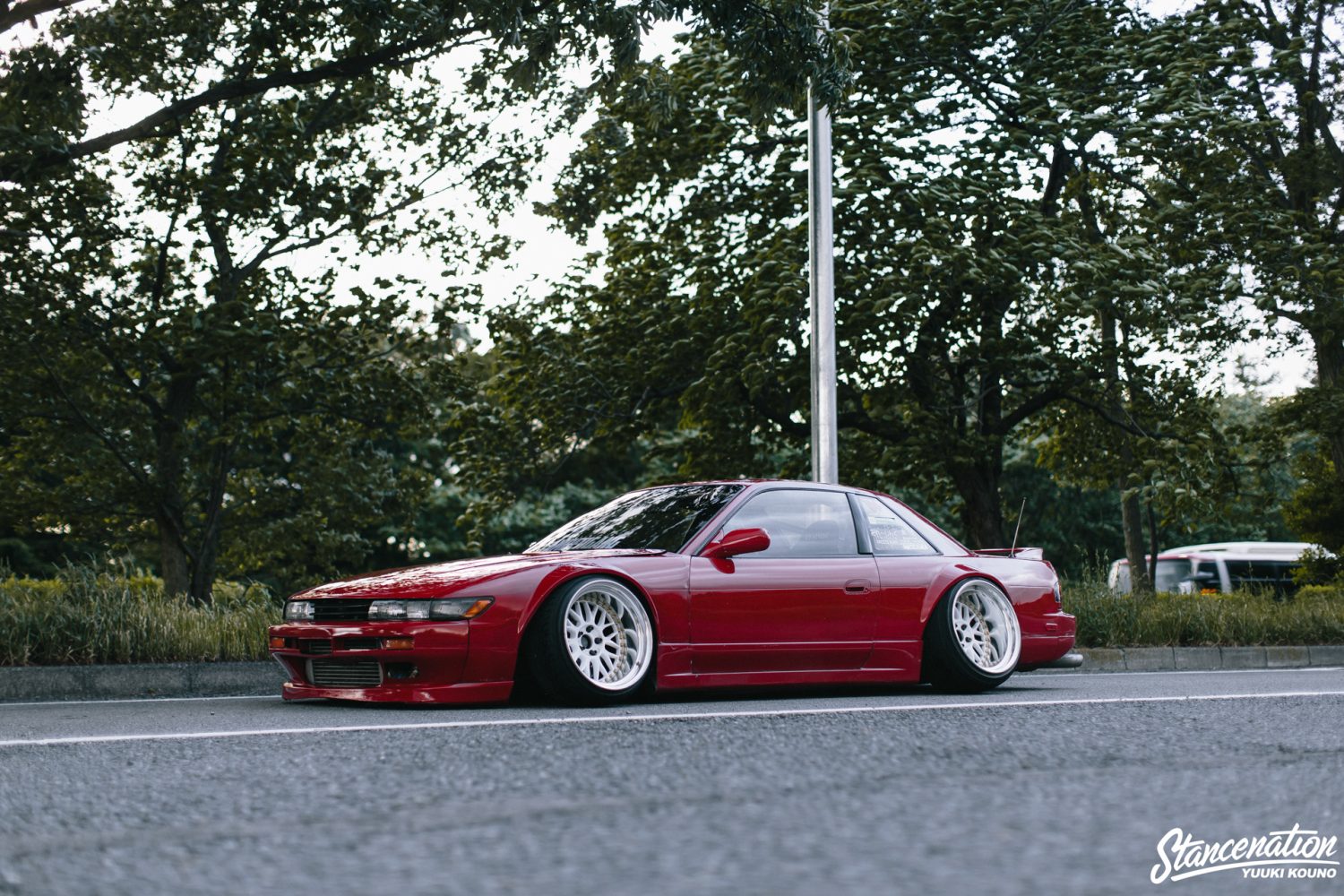 Custom tension rods, toe arms, camber arms and traction arms are all part of the overall stance. A set of GP Sport super low coils with spring rates of 20kg/10kg keep the car planted low to the ground.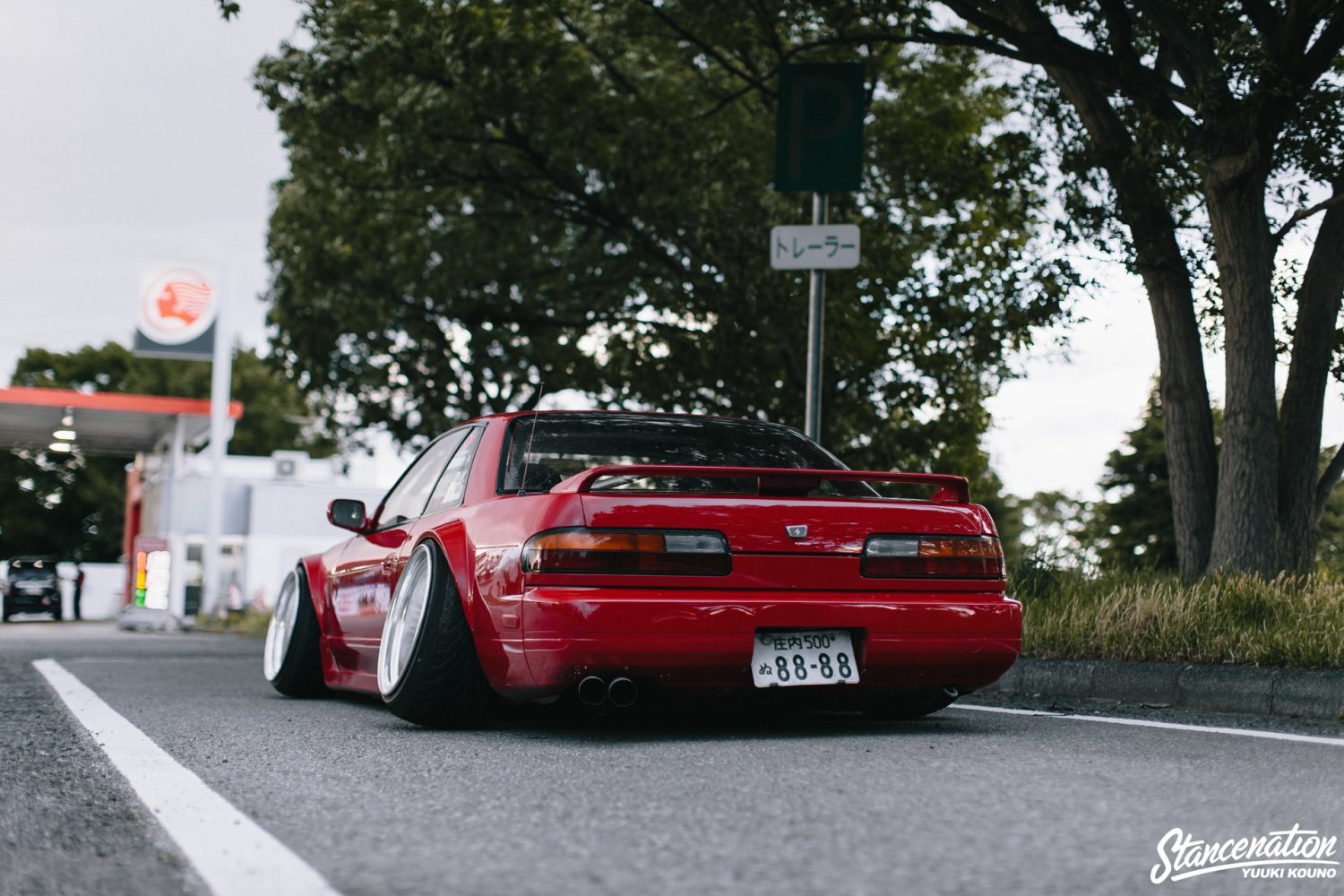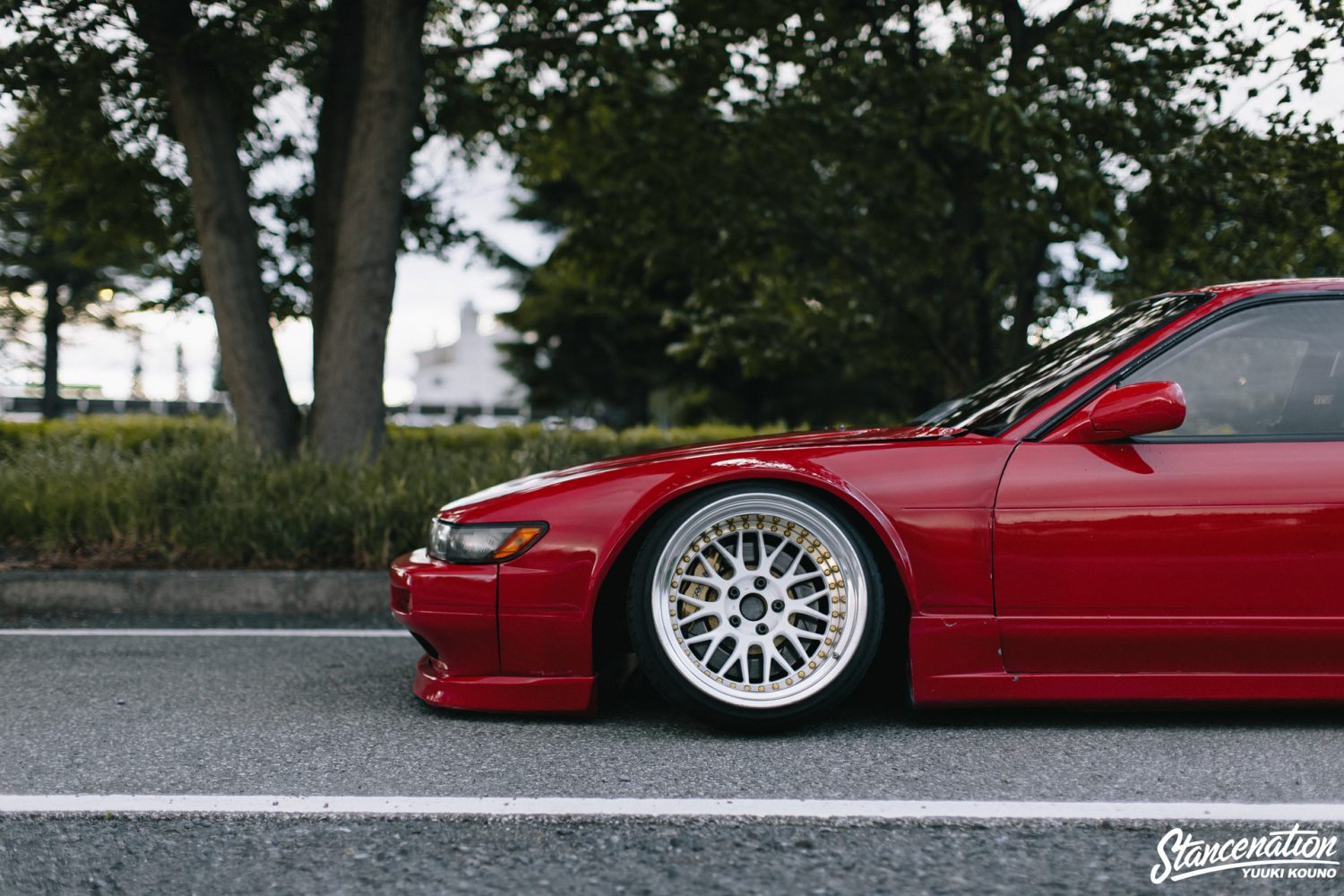 Big shout out to Masahiro for building such an incredible ride, as well as Yuuki for sending over these cool shots. Enjoy!