In today's car scene, customization seems to be the norm. No longer is a great build defined solely off of the selection of parts. Although seeing plenty of reputable names in the medley, it stands above the normal status quo but doesn't have the momentum to propel it to greatness. However, greatness seems to be the norm when it comes to the infamous Low 'n' Slow crew. Being a Southern California native, hearing terms like 'lnscrew' immediately conjure images of quality rides from the likes of Andy Cao or Milt Salamanca so I knew I had a good subject for feature. With that said, I'd like to introduce Henry Martinez's beautiful 350Z. A long overdue feature.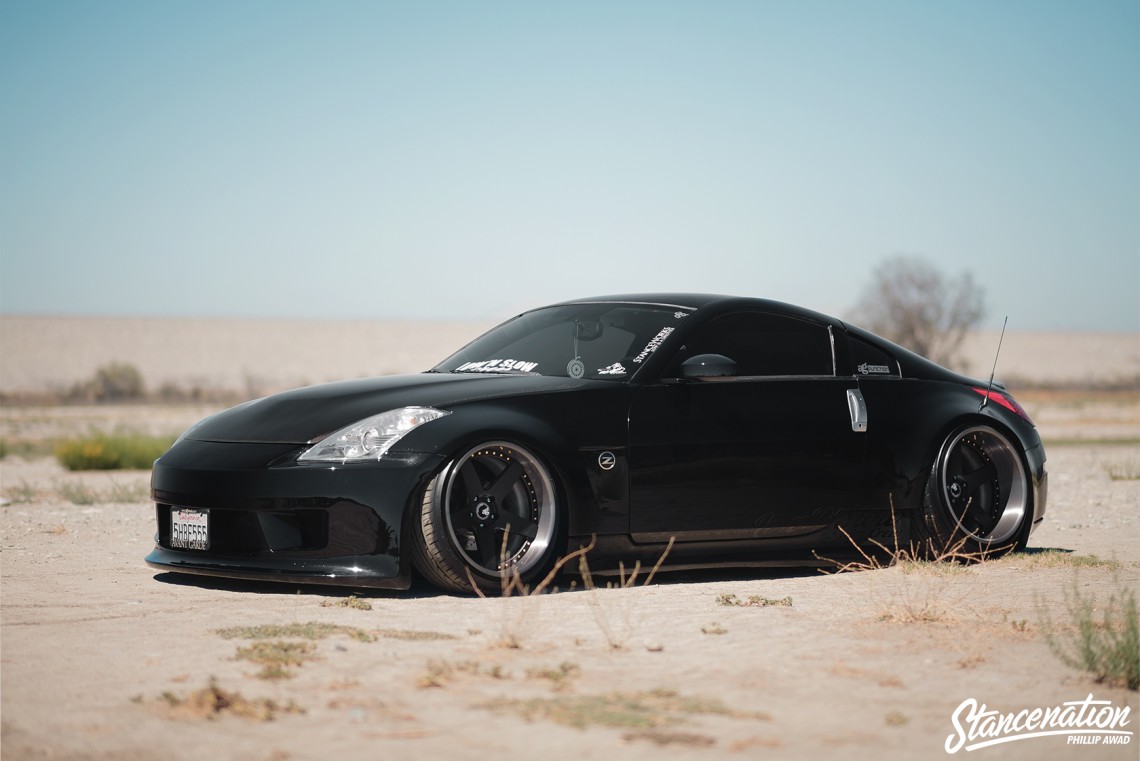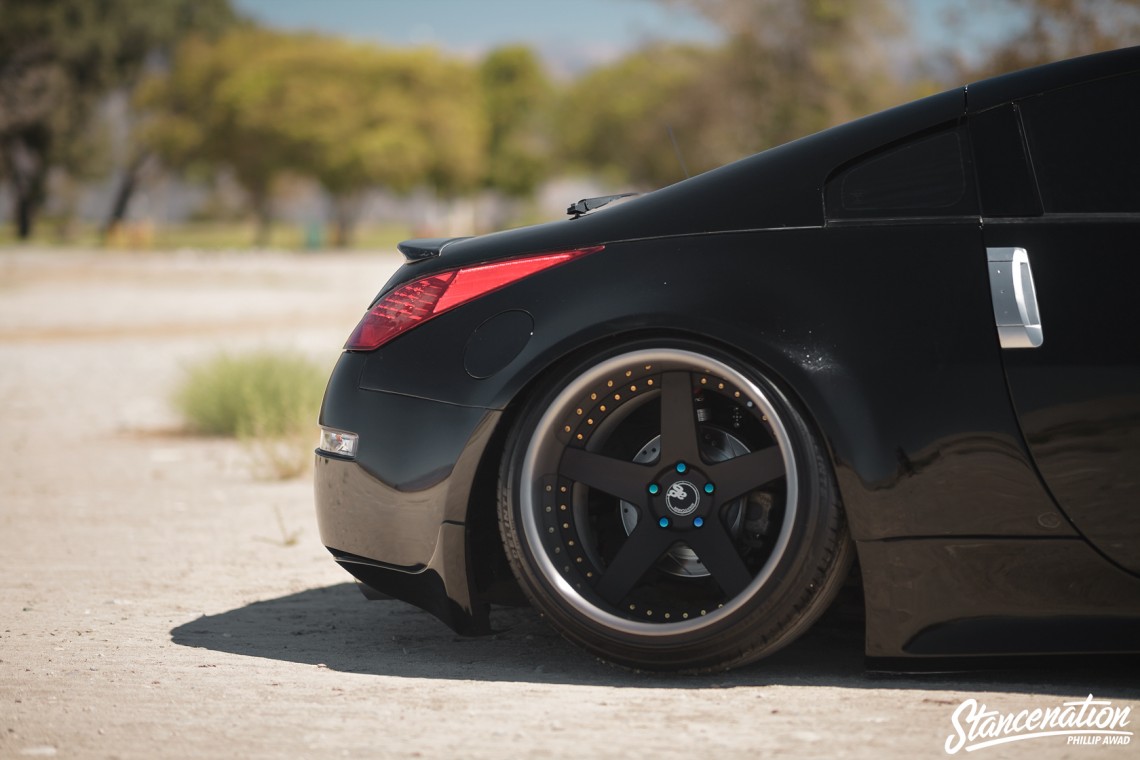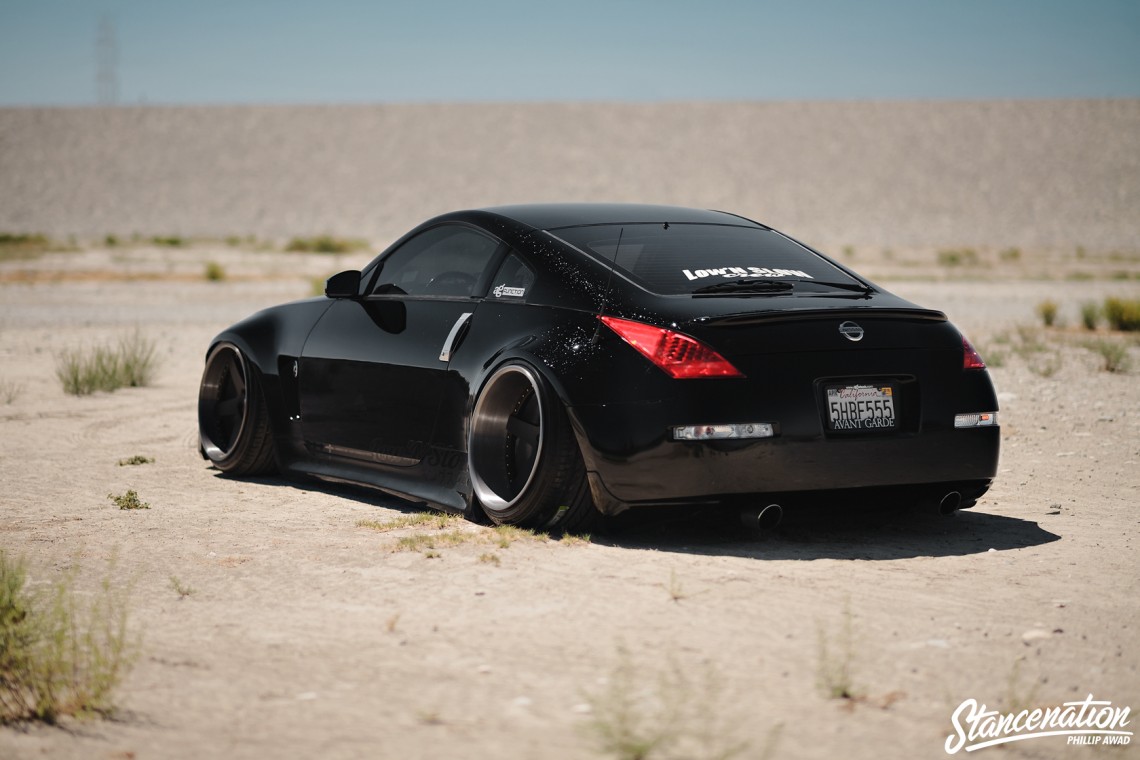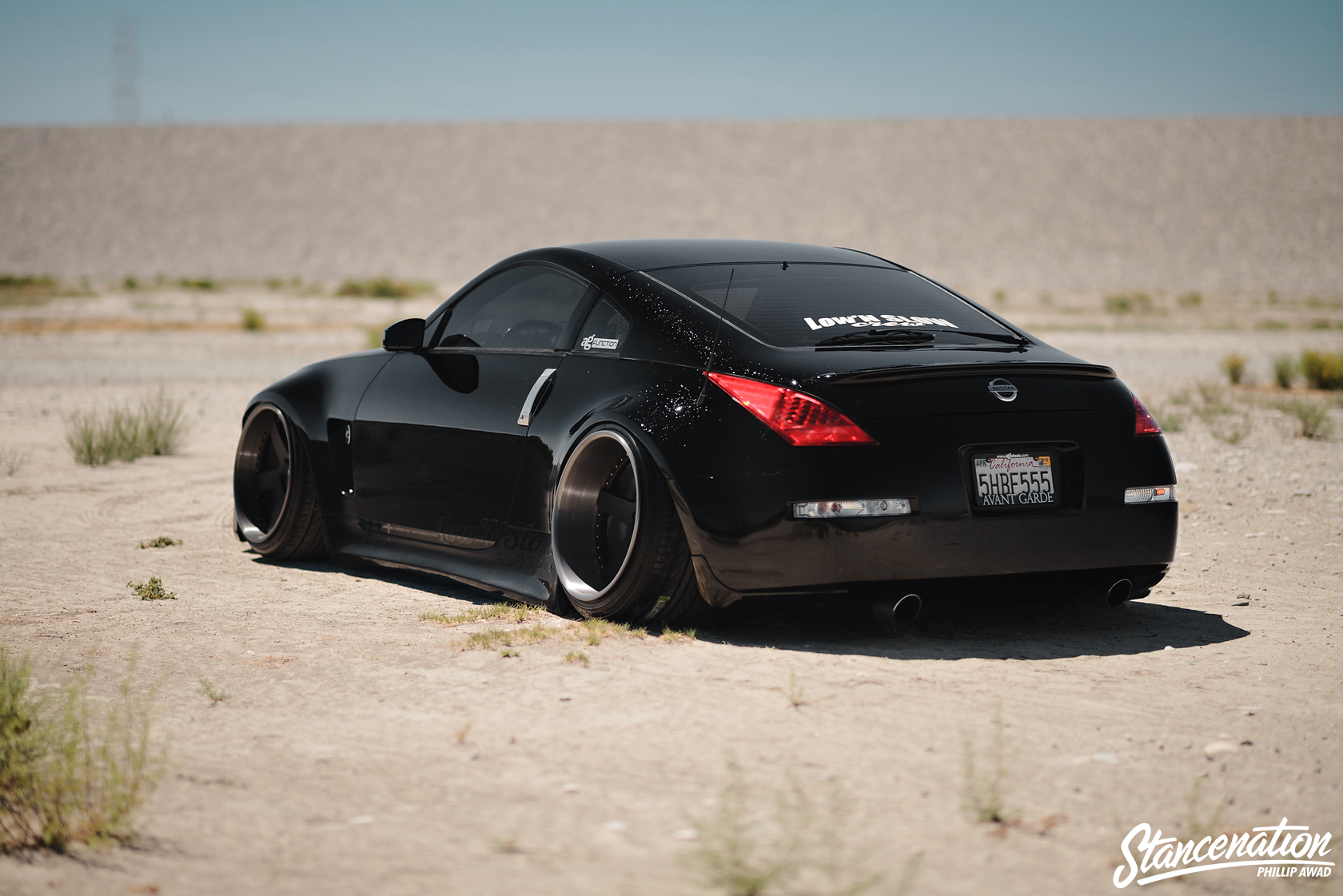 Funnily enough, the 350Z was the first car that I fell in love with and its wide hips were the reason. (This may or may not have sparked my obsession with butts.) This too is Henry's favorite thing about the car. To the untrained eye, the massively flared wheel arches have a very crisp OEM look to them, just the way Henry wanted it. Sitting proudly underneath those fenders are a set of Avant Garde F430 measuring in at a 19x11F & 19x13R. Matte Black faces with contrasting shiny gold hardware makes for a classy combo.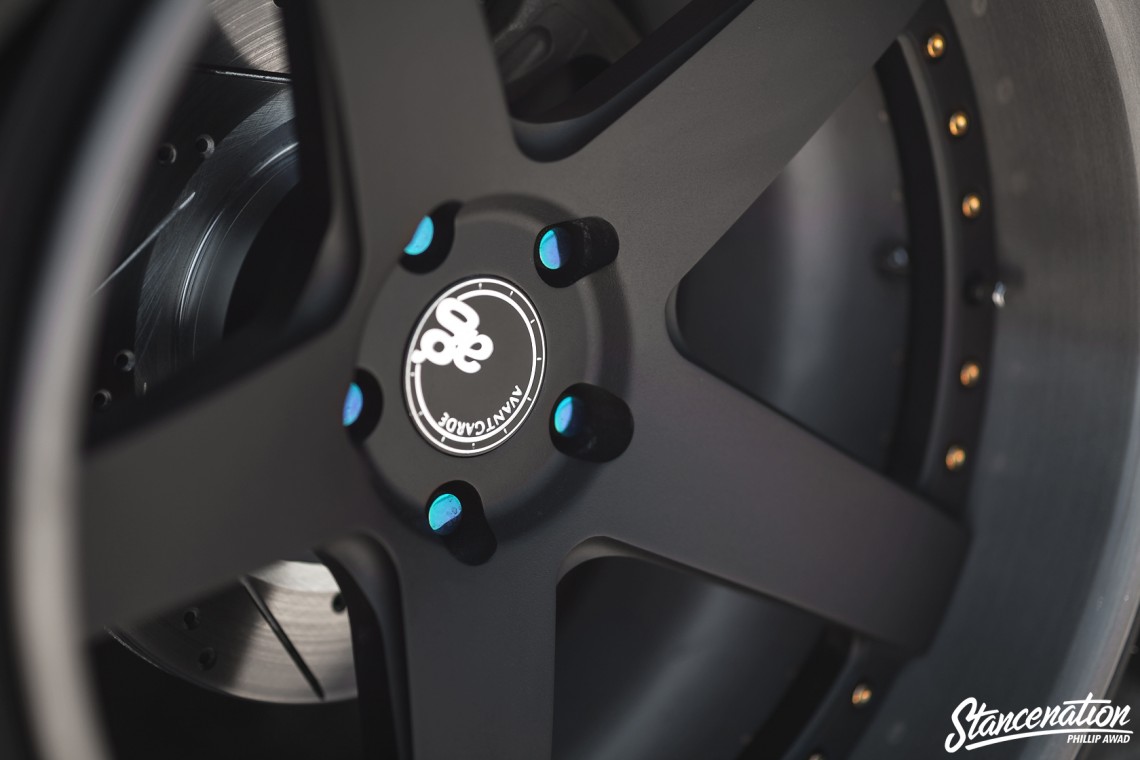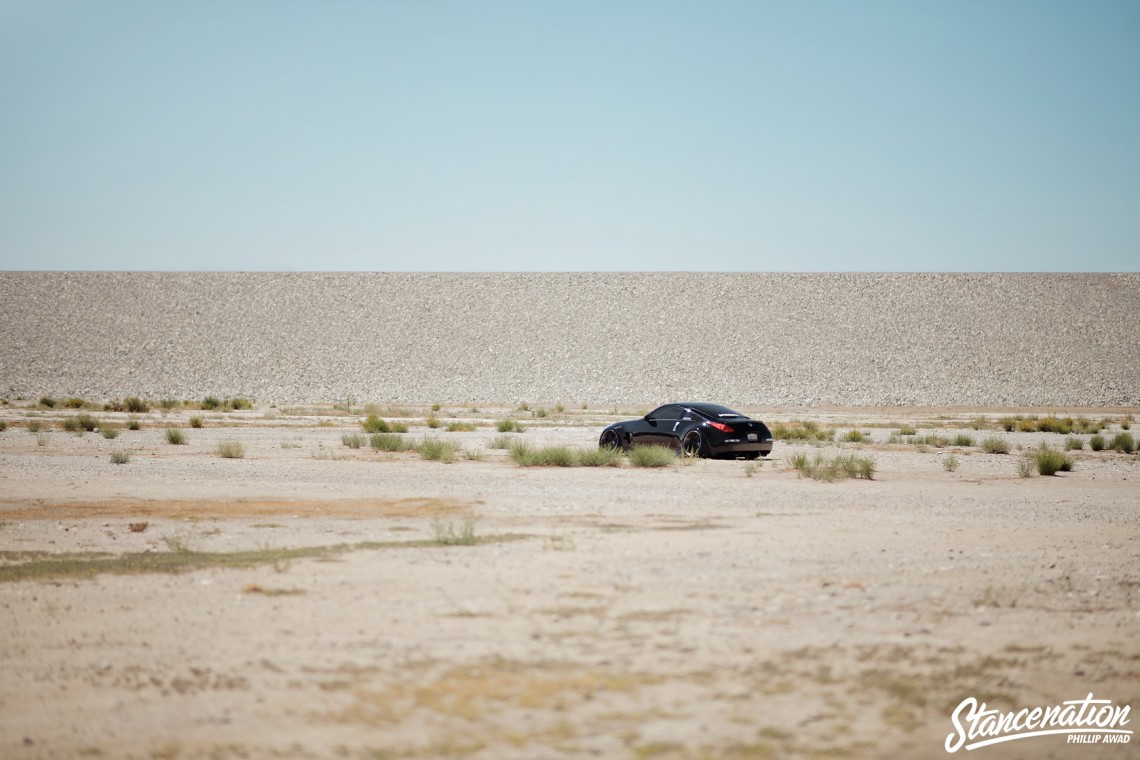 From this angle, you can see the degree of modification to the fenders. It's absolutely appropriate in regards to the wheel specs. However, this set was not the most difficult thing. Prior to these wheels, Henry had fit a whopping 19×14 for the rear. A Seibon HR Carbon Fiber Hood and a Vertex front bumper round out the front fascia of the Z.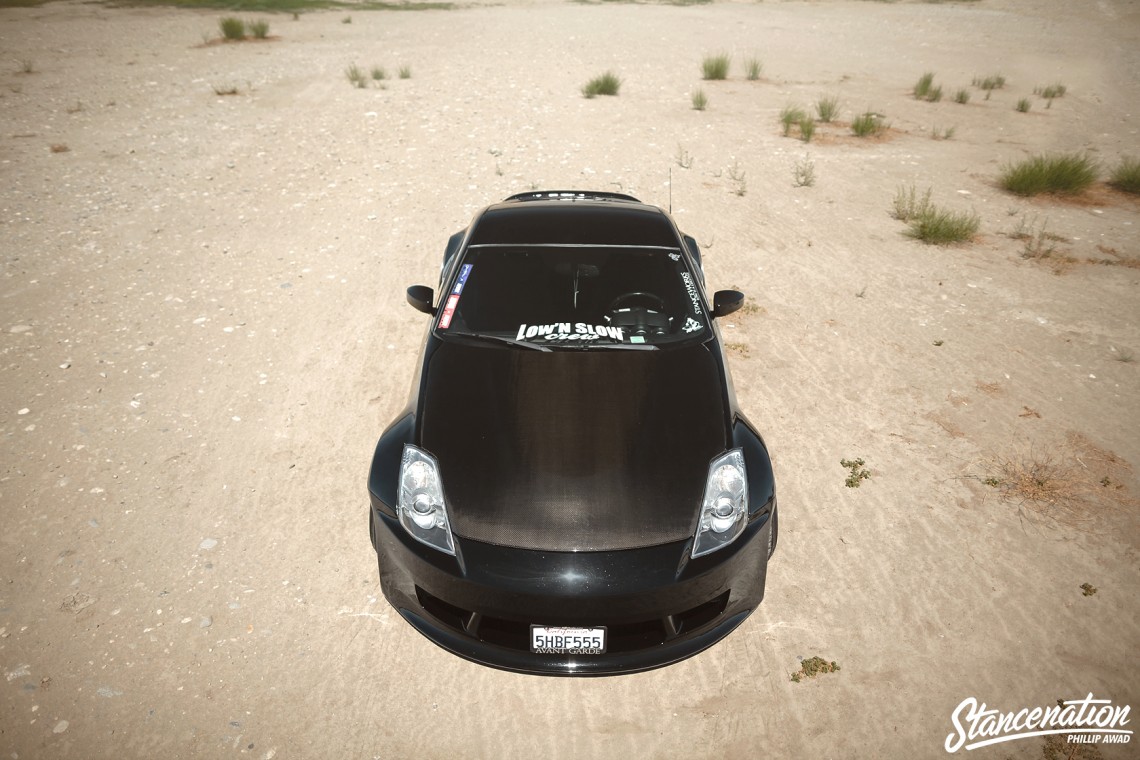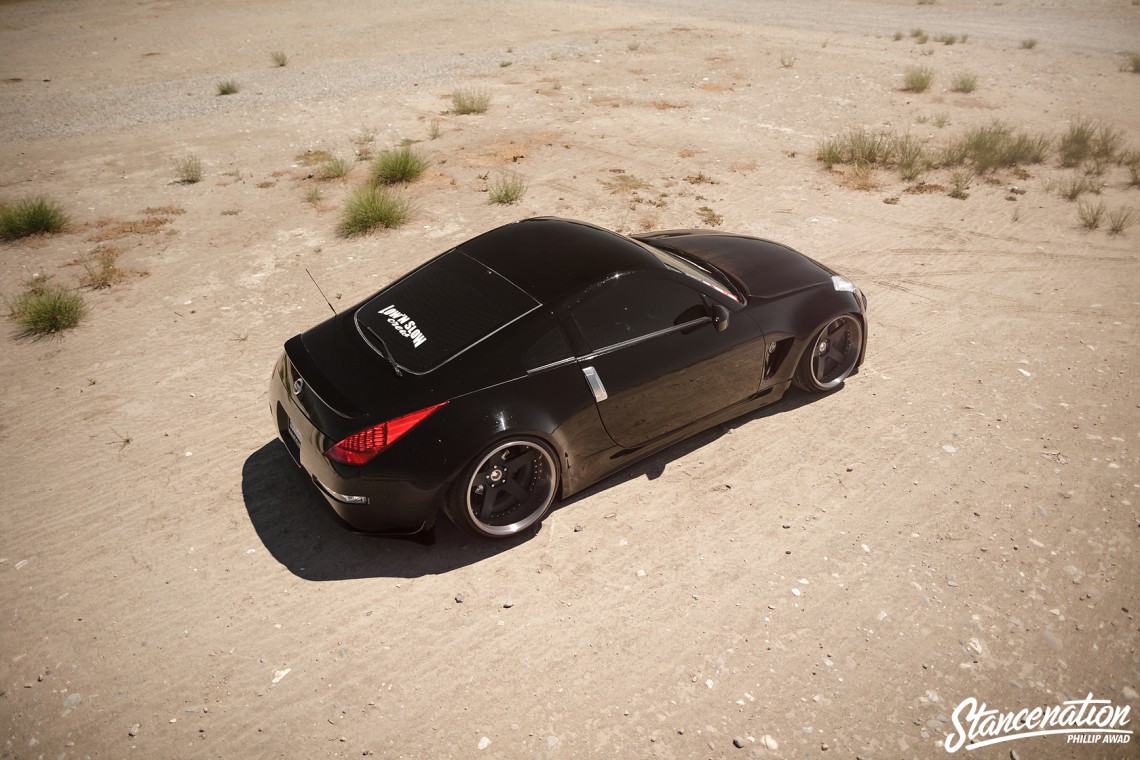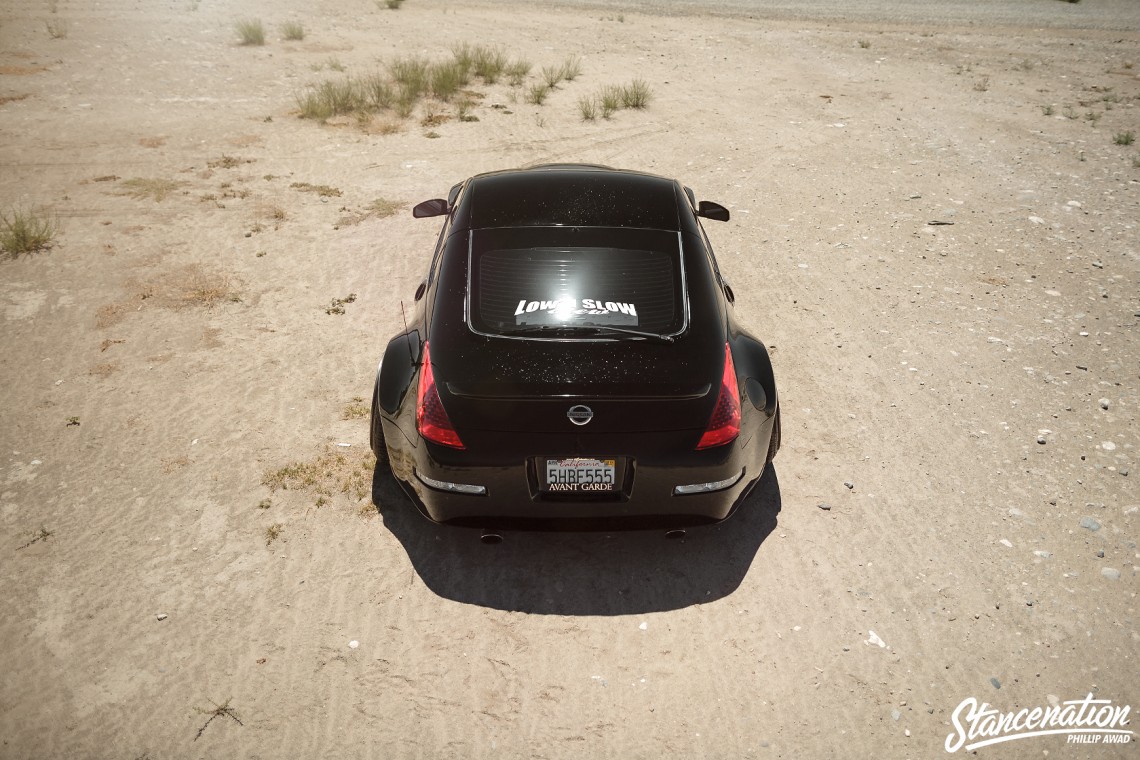 Suspension Stance GR+ Coilovers with UAS bags mounted above allow for such beautiful fitment and gives Henry the adjustable suspension provided by Accuair E-Level kit to cope with the various conditions of California's roads. Megan camber arms bless the front while SPL toe and camber arms aid the rear in maintaining the modified specifications needed to house the magnificent Avante Garde wheels underneath the cavernous fenders.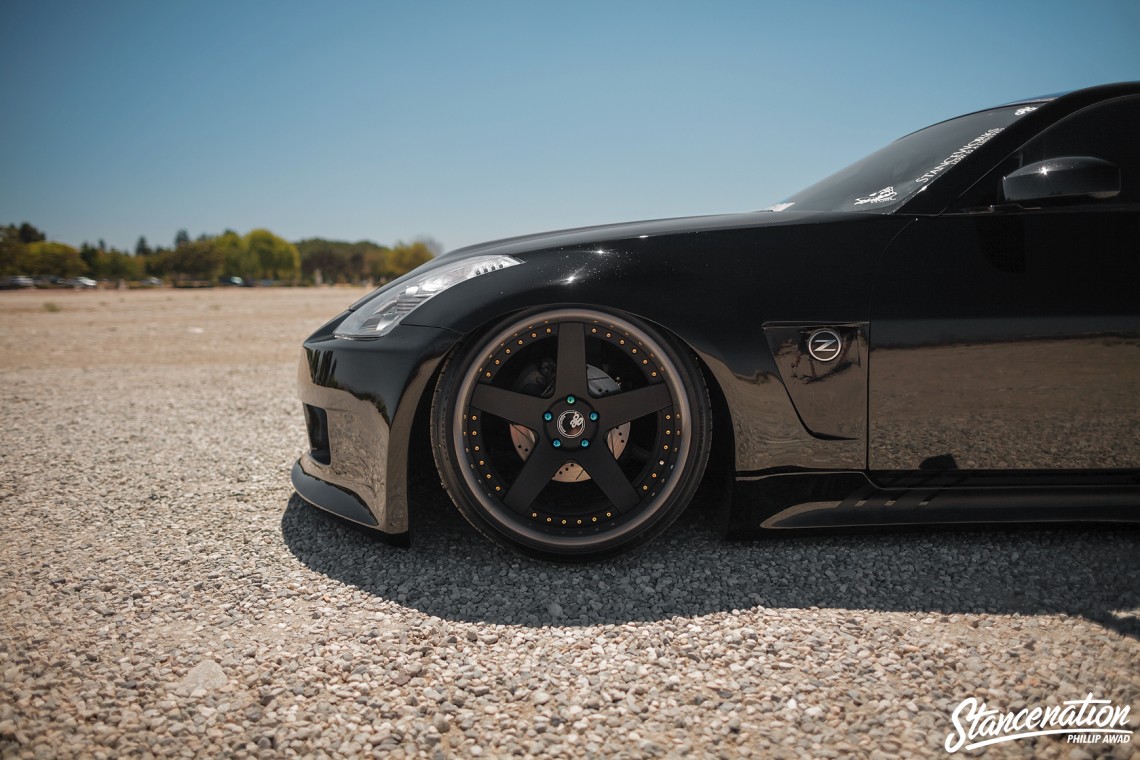 Henry has owned the car since he was 18 and has no plans in parting with it. Being 25 now, his future plans for it are a big brake kit. He doesn't want to go too crazy on the car, but a classy color choice will definitely compliment the various textures and colors of the wheel/lug/bolt combo. Finally, I hope you've thoroughly enjoyed the shots captured by the talented Phillip Awad 🙂