Hydraulics, small diameter wheels, smoothed engine bay. We're obviously talking about a vintage car build here. Lowrider? Custom? Hot rod? Interesting enough, you could probably call it all three. But, we aren't taking a look at the most traditional representation of any of these here. Well, not what most of our US readers would see as a traditional hot rod, custom, or lowrider. Instead, this is a glimpse at one of Japan's finest 4dr C211 Nissan Skylines. It only takes a brief look through these photos to see that Masanari Furukawa's style is heavily influenced by both the hot rod and lowrider world. His choice to use these classic American styles on his classic Japanese car isn't a new idea by any means. But, I'd argue that it's a great representation of what can be done when you mix these styles together on a legend of a Japanese car.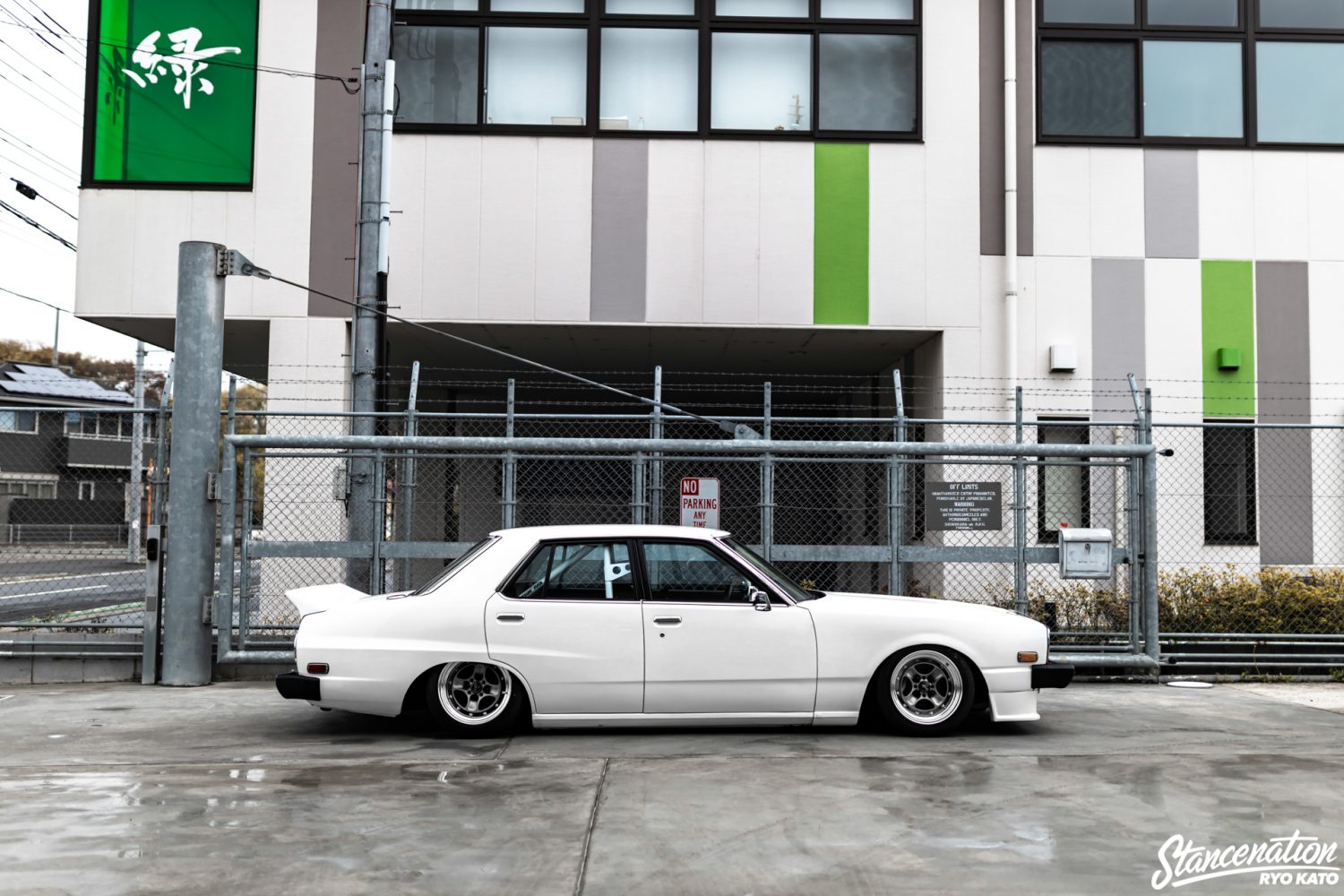 The body on this 1980 Nissan Skyline is largely unchanged. Furukawa has stuck to a few basic moves to freshen it up while keeping the classic skyline looks at the forefront. A front lip spoiler, rear duckbill style wing, and a fresh coat of pearl white are all that's needed here to showcase those fantastic 70's lines. It sure doesn't hurt that the OEM features like those beautiful quad round taillights really hold up on their own.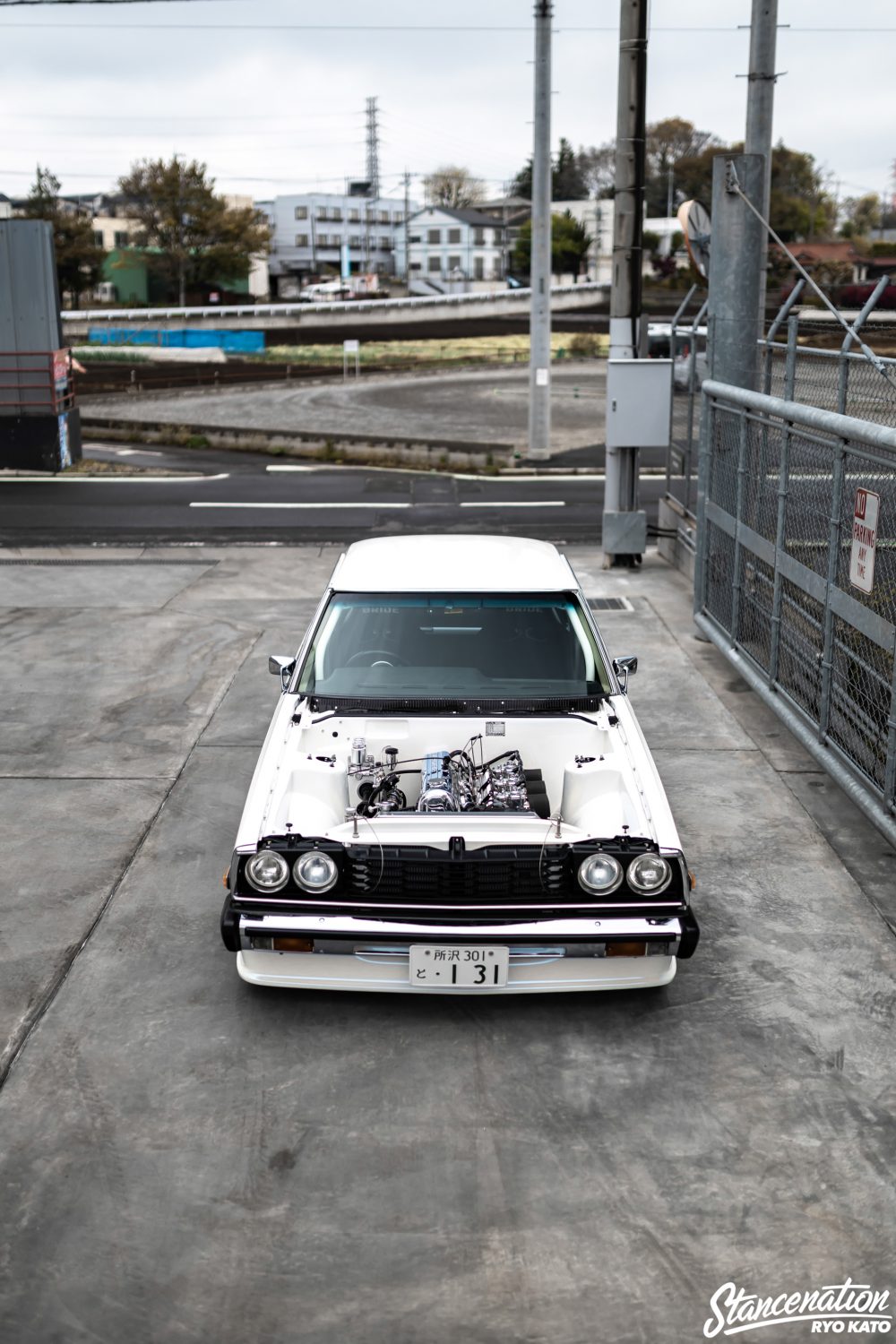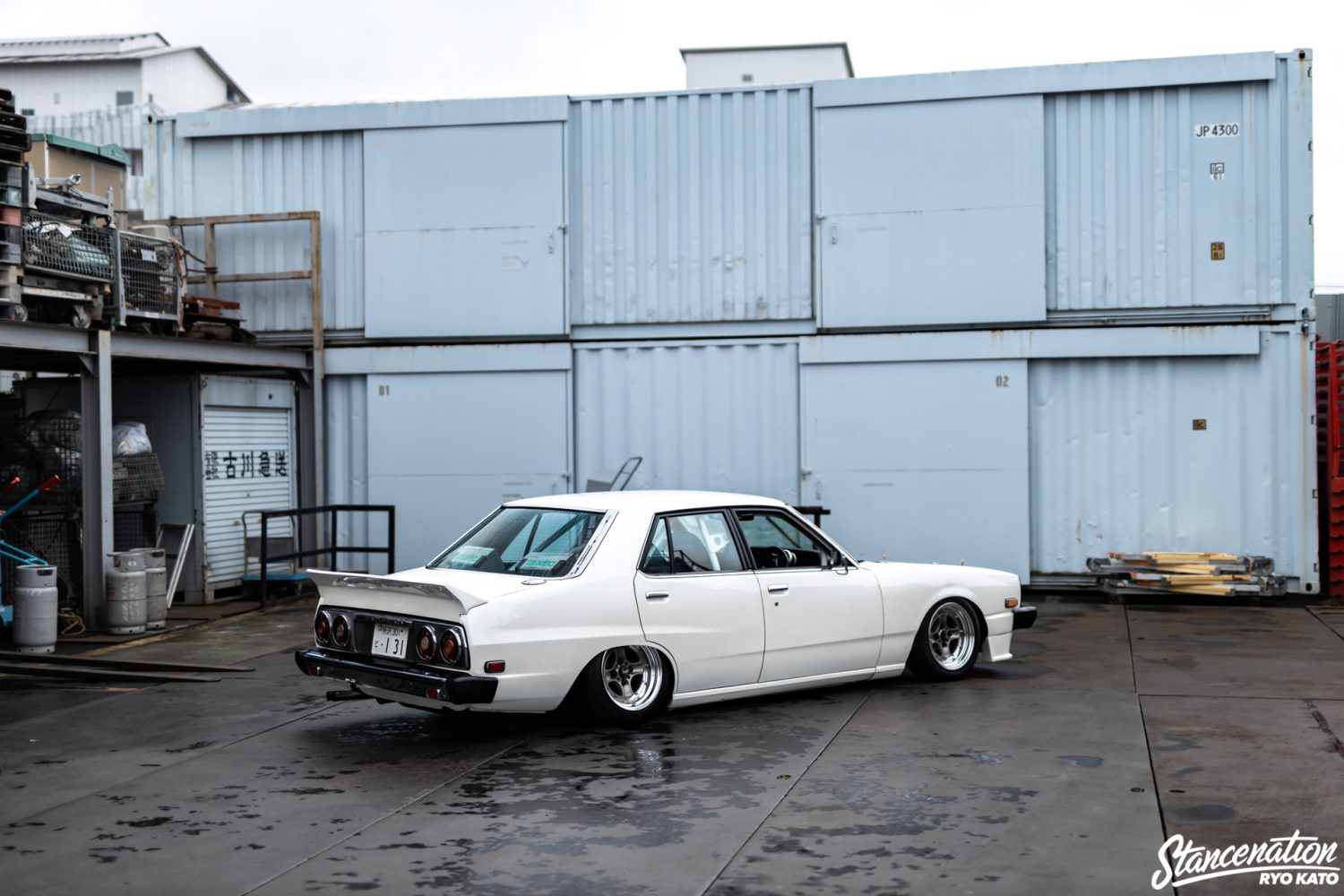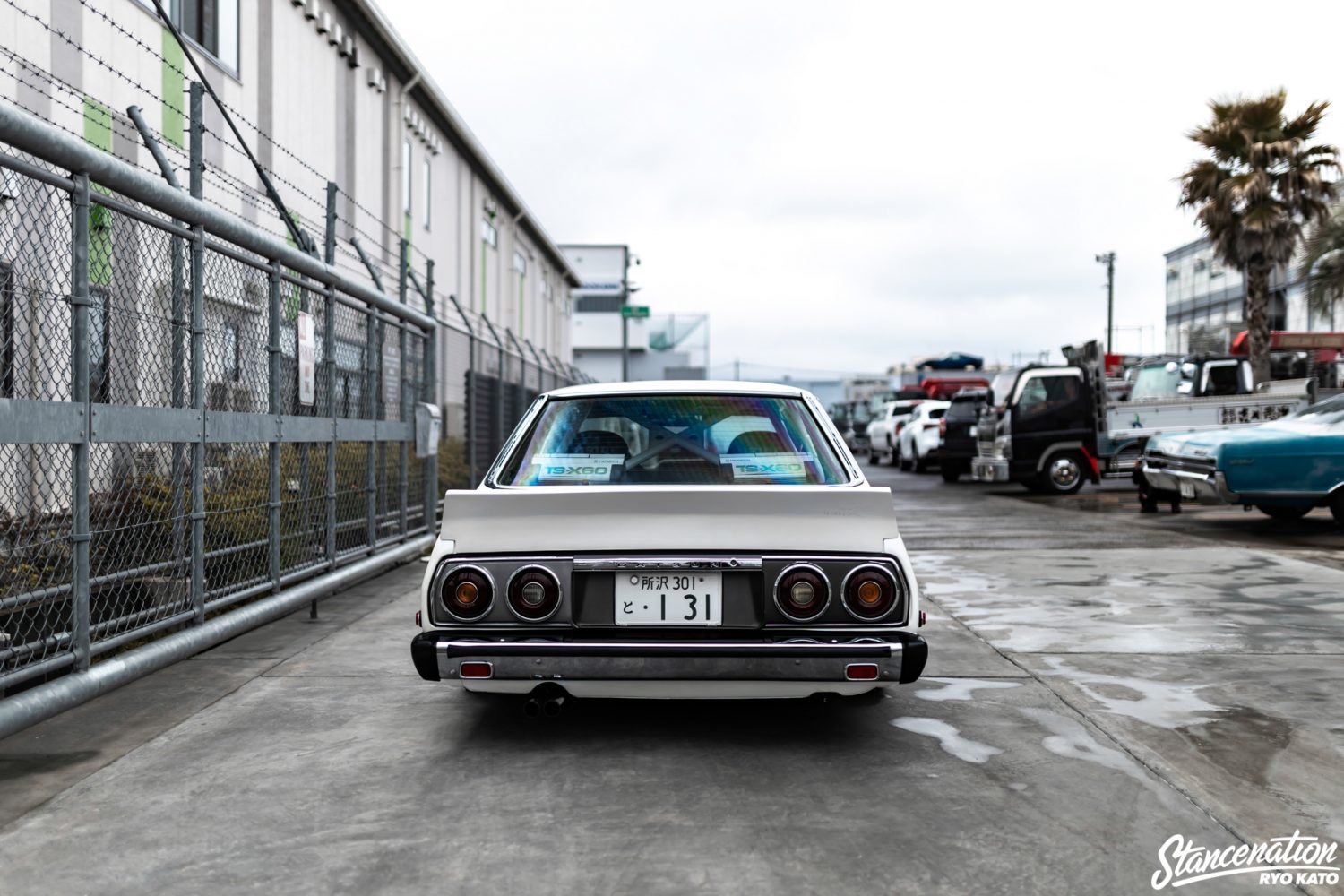 Simplicity is very much a key point on this one. Everything is working together and nothing seems out of place. From the stock bodywork to the smoothed engine bay, things just flow. Even though I'd assume a C211 is a fairly pedestrian sight in Japan, this version has a special kind of presence. It almost seems exotic.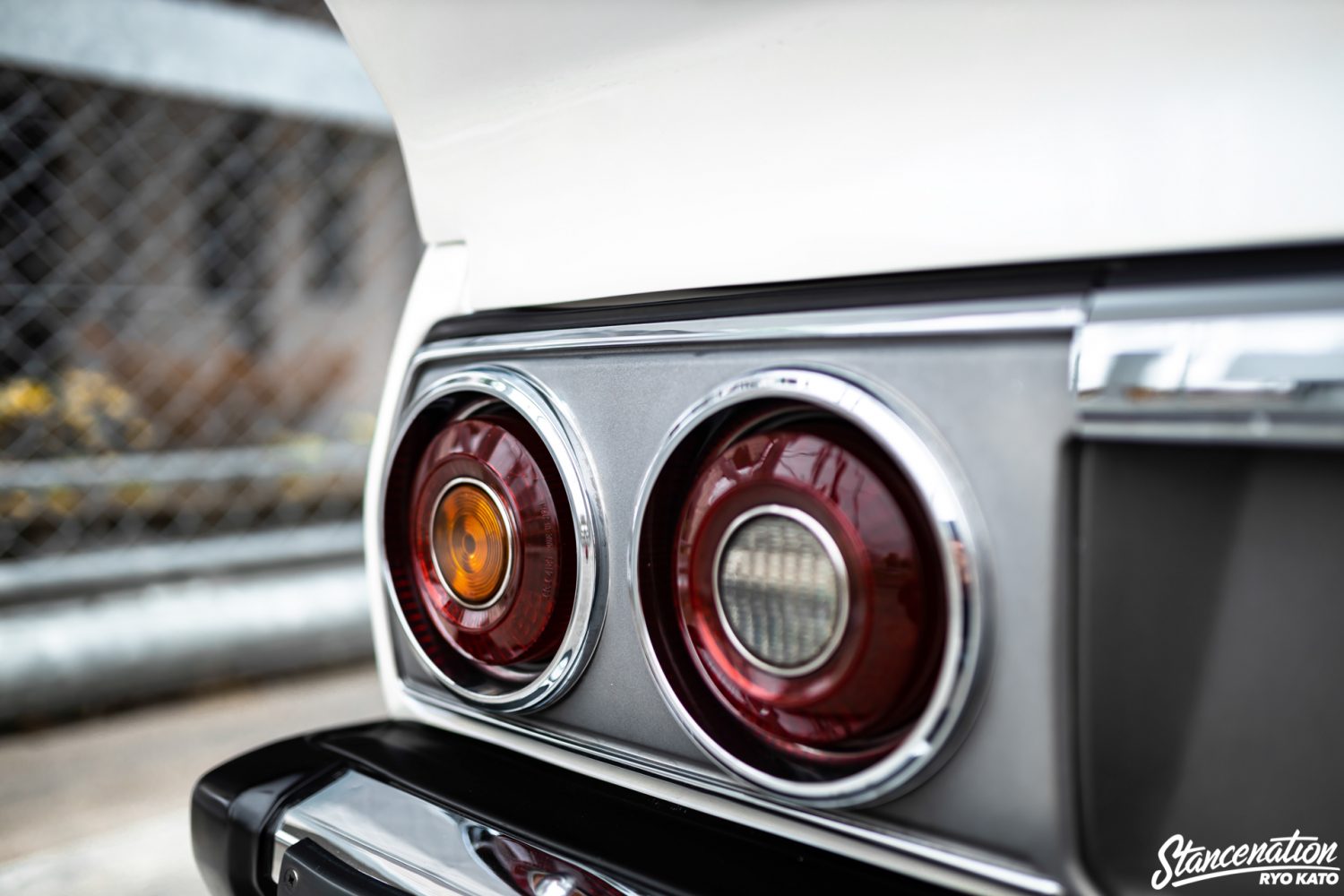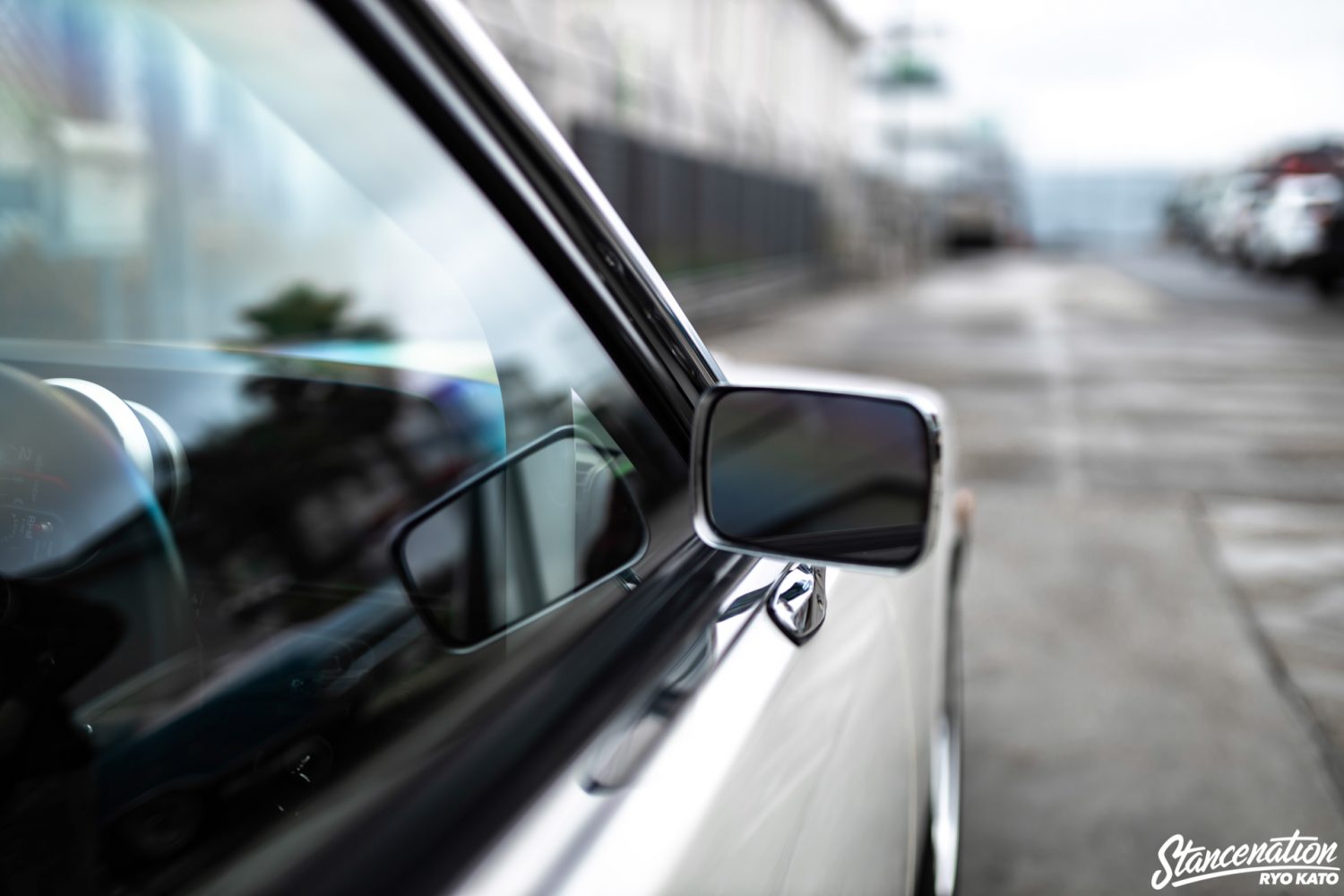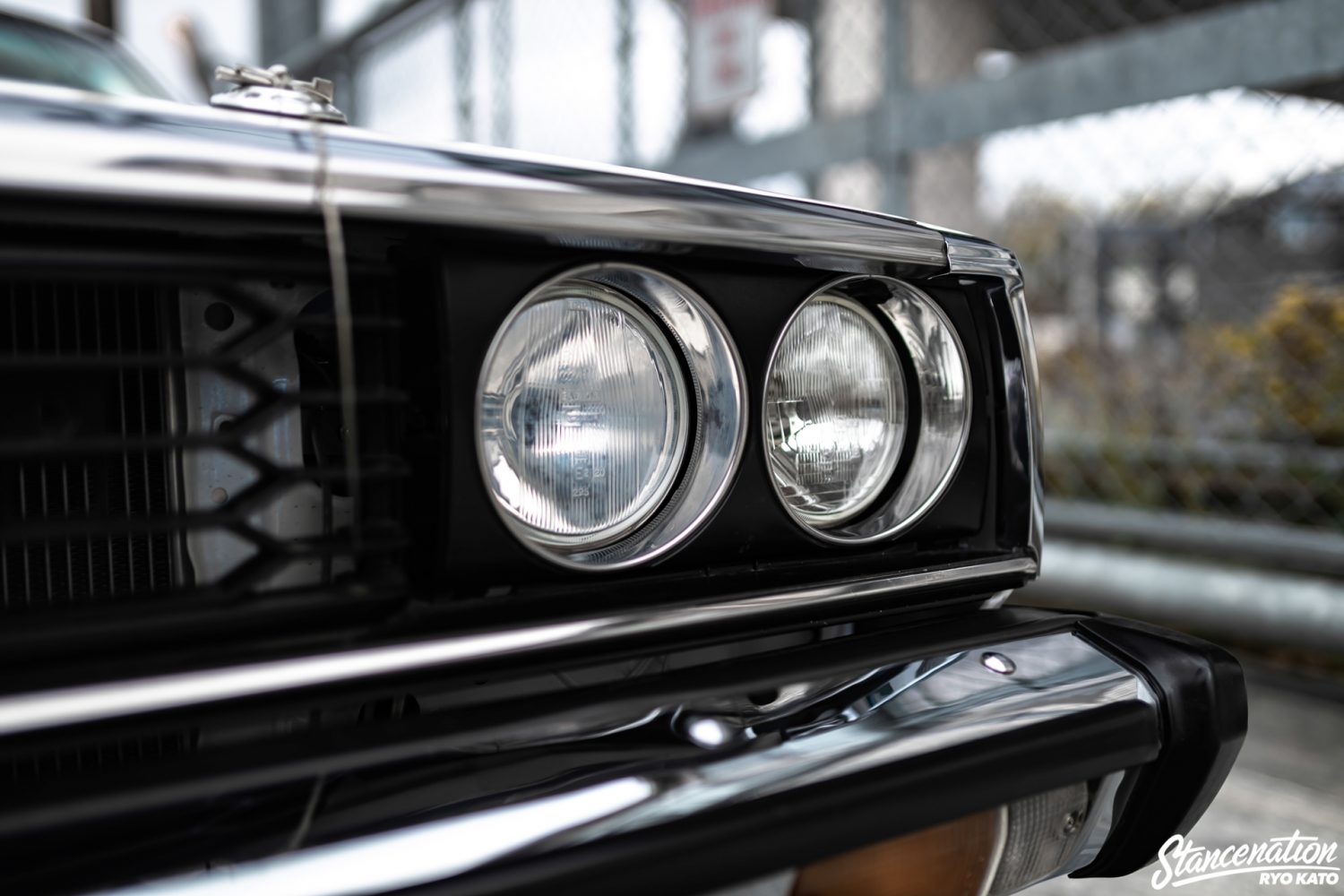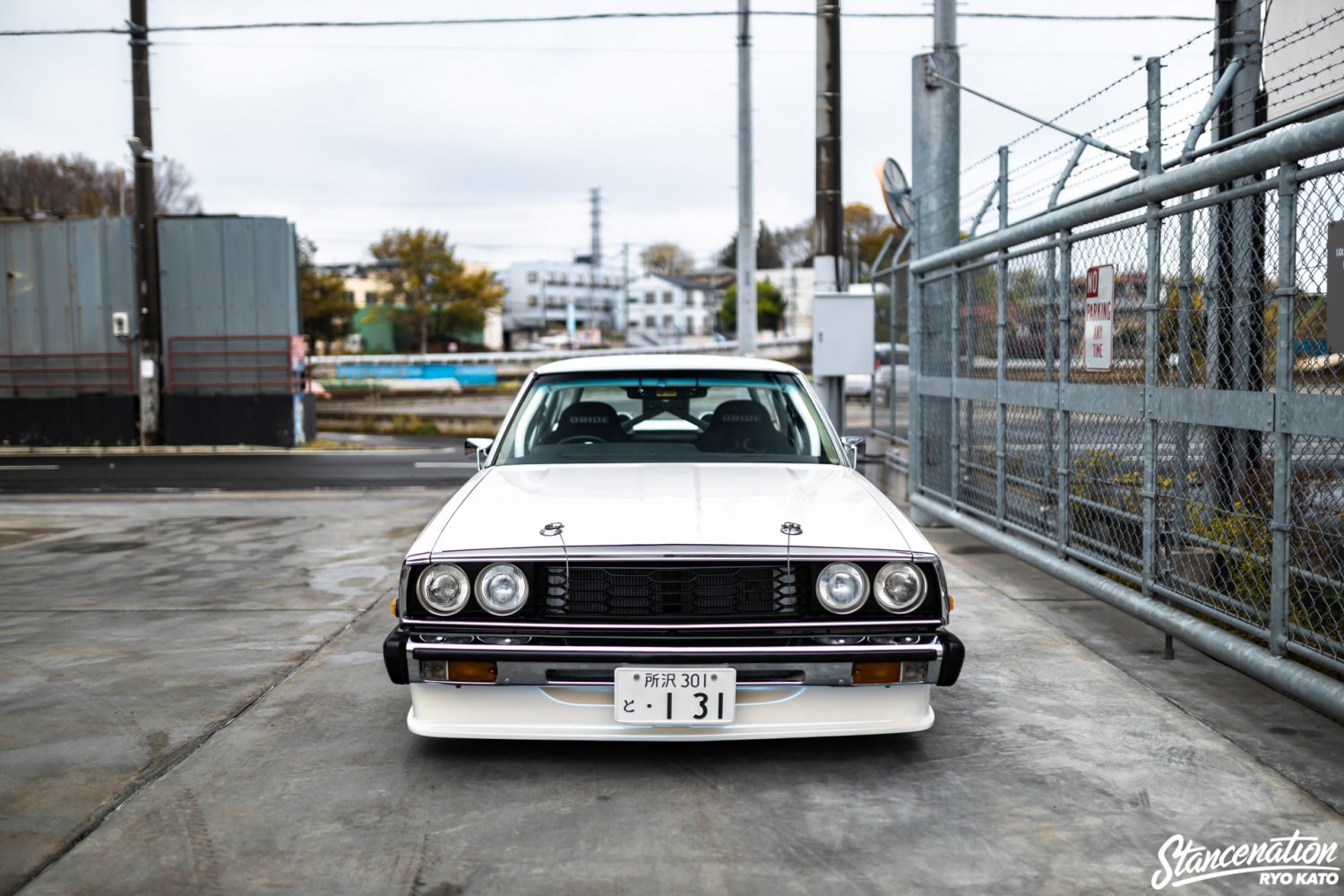 Resting in that gorgeous smoothed and shaved engine bay is a bored out L28 straight 6 with enough chrome to let you know that power isn't the only thing they're after on this build. Even so, the set of triple Weber 45's and Kameari header must absolutely howl when this car is on the move. An S14 5-speed gearbox helps modernize things a bit, while the twin plate OS Giken clutch keeps the power moving to the ground.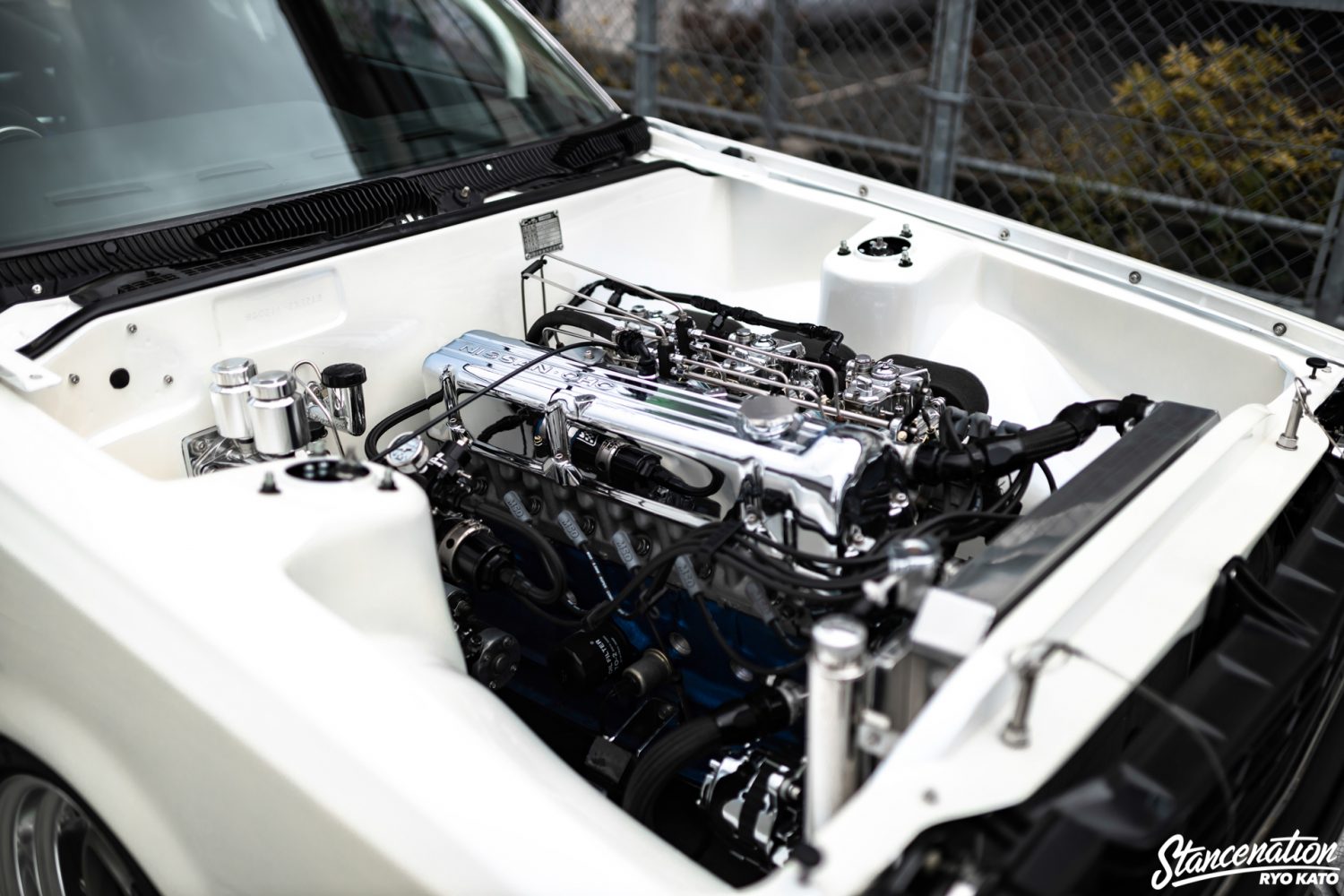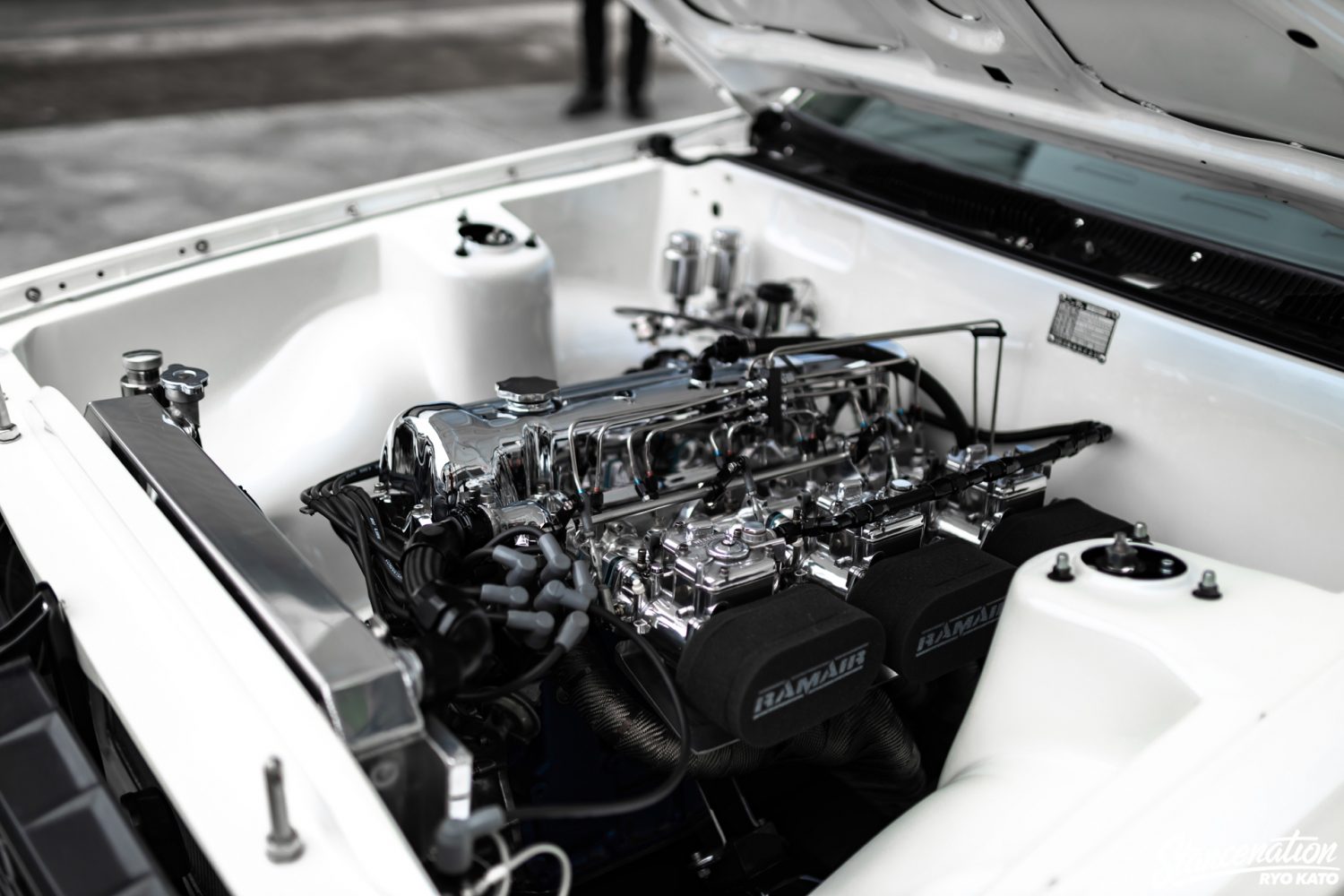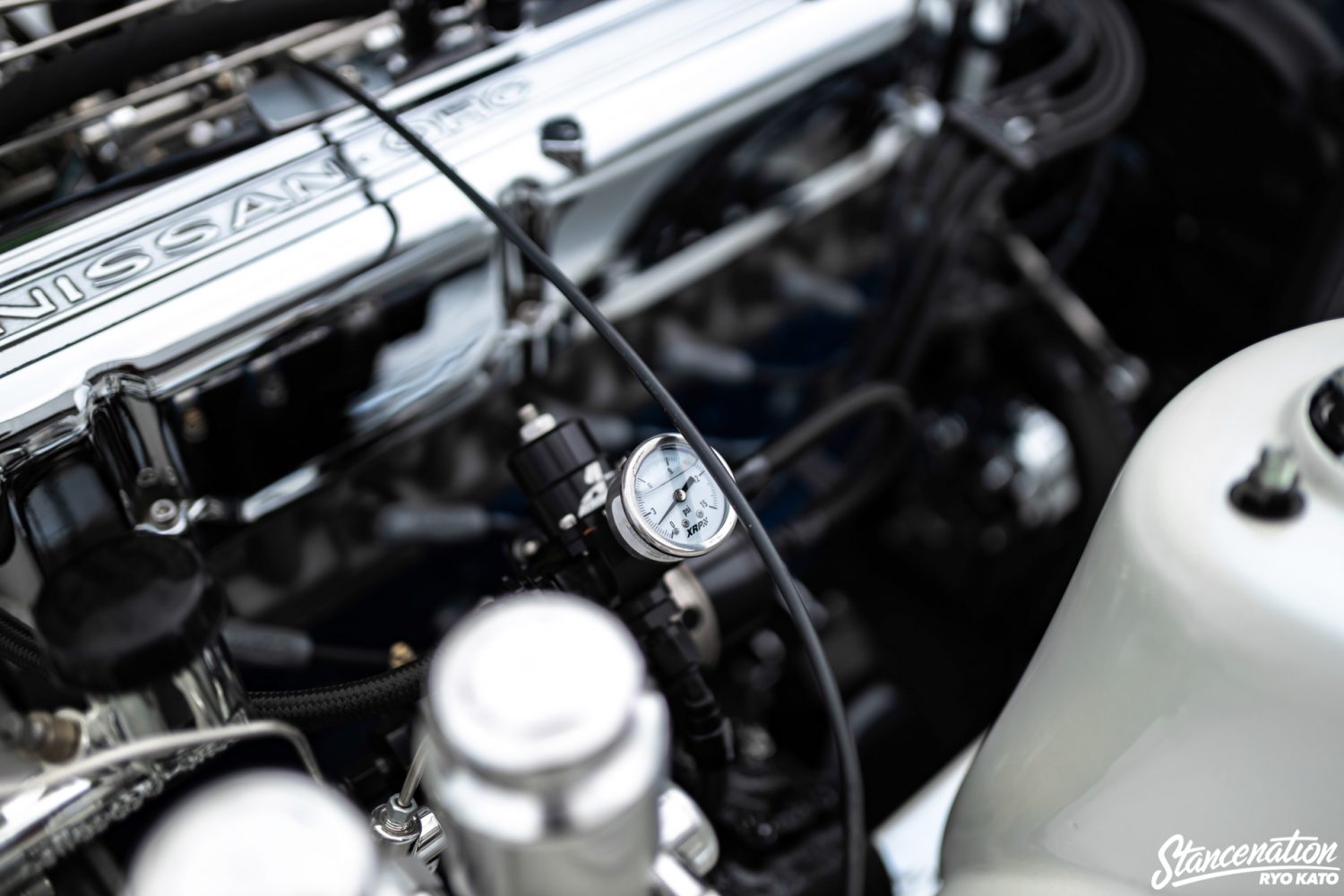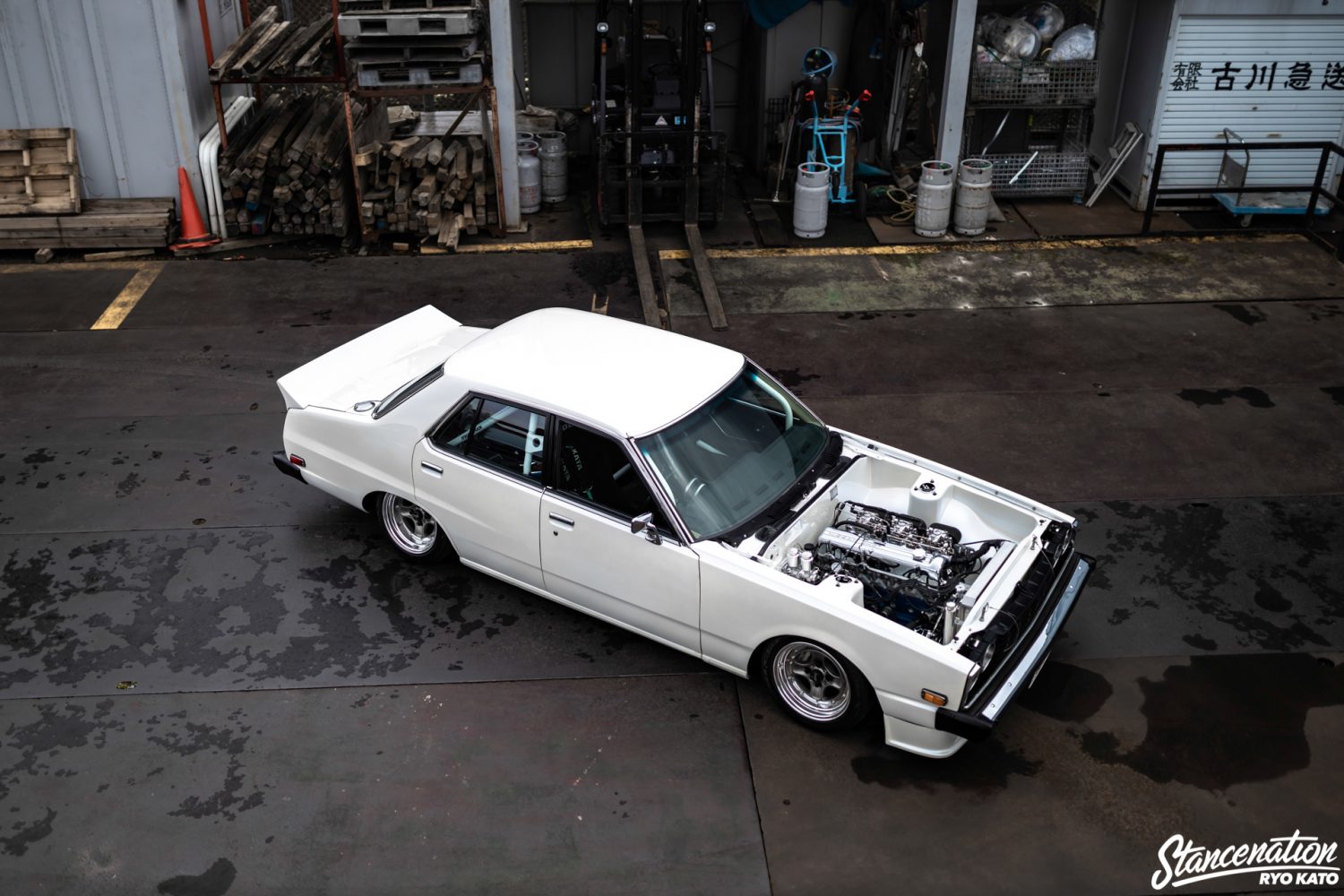 As if this gorgeous Skyline needed any more help, the wheel/tire/suspension combo on this car comes along and pushes it right over the top. First, it's sporting a set of hydraulic suspension from Skipper Japan. I know hydros get a bad rep in some circles. But, for a car like this, there isn't a more fitting choice. Wheels are Work Equip 40's wrapped in Potenza RE71R rubber. Perfect fitment for this chassis, aggressive enough to fill up the wheel arches, yet not so outrageous that they take over the exterior aesthetic.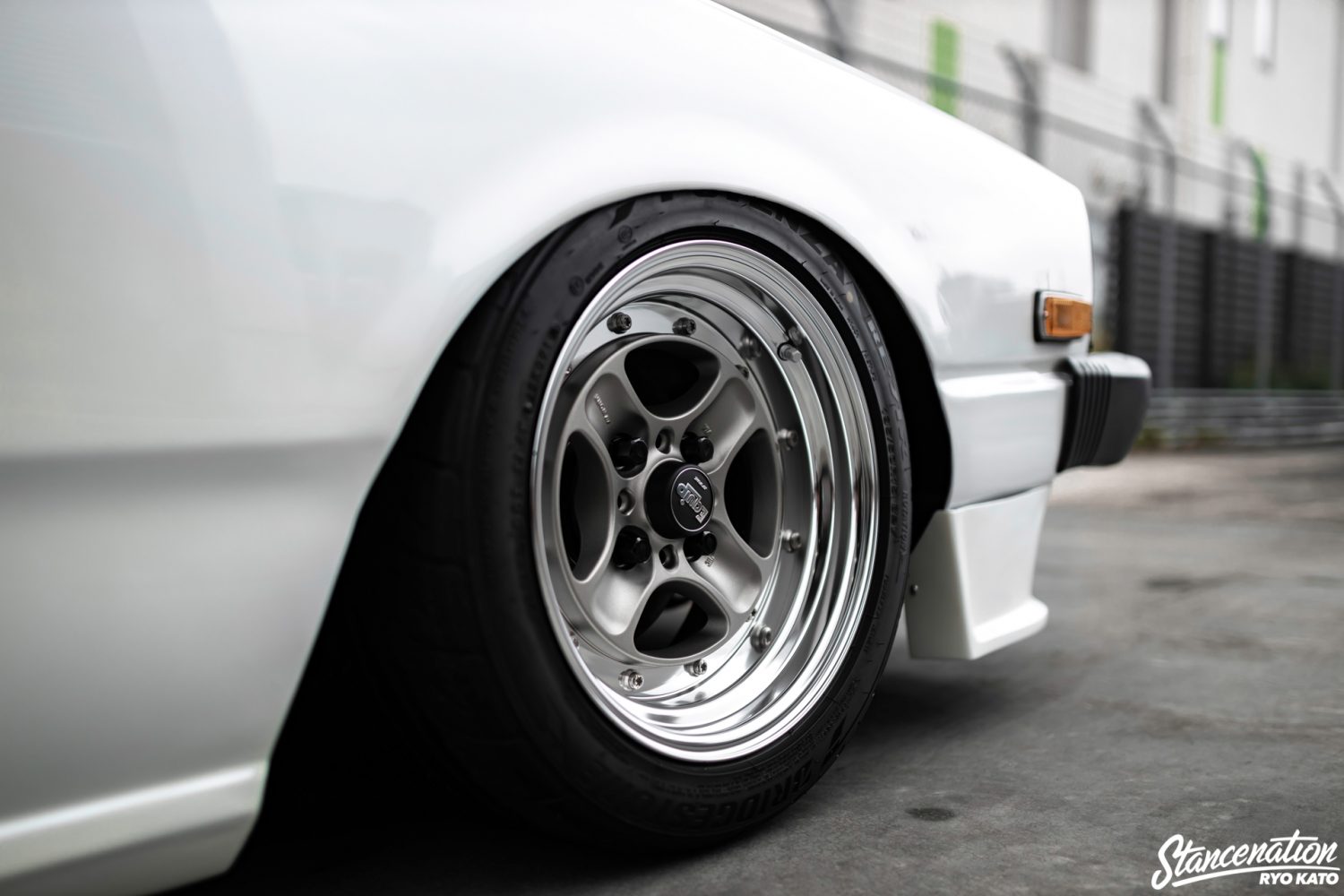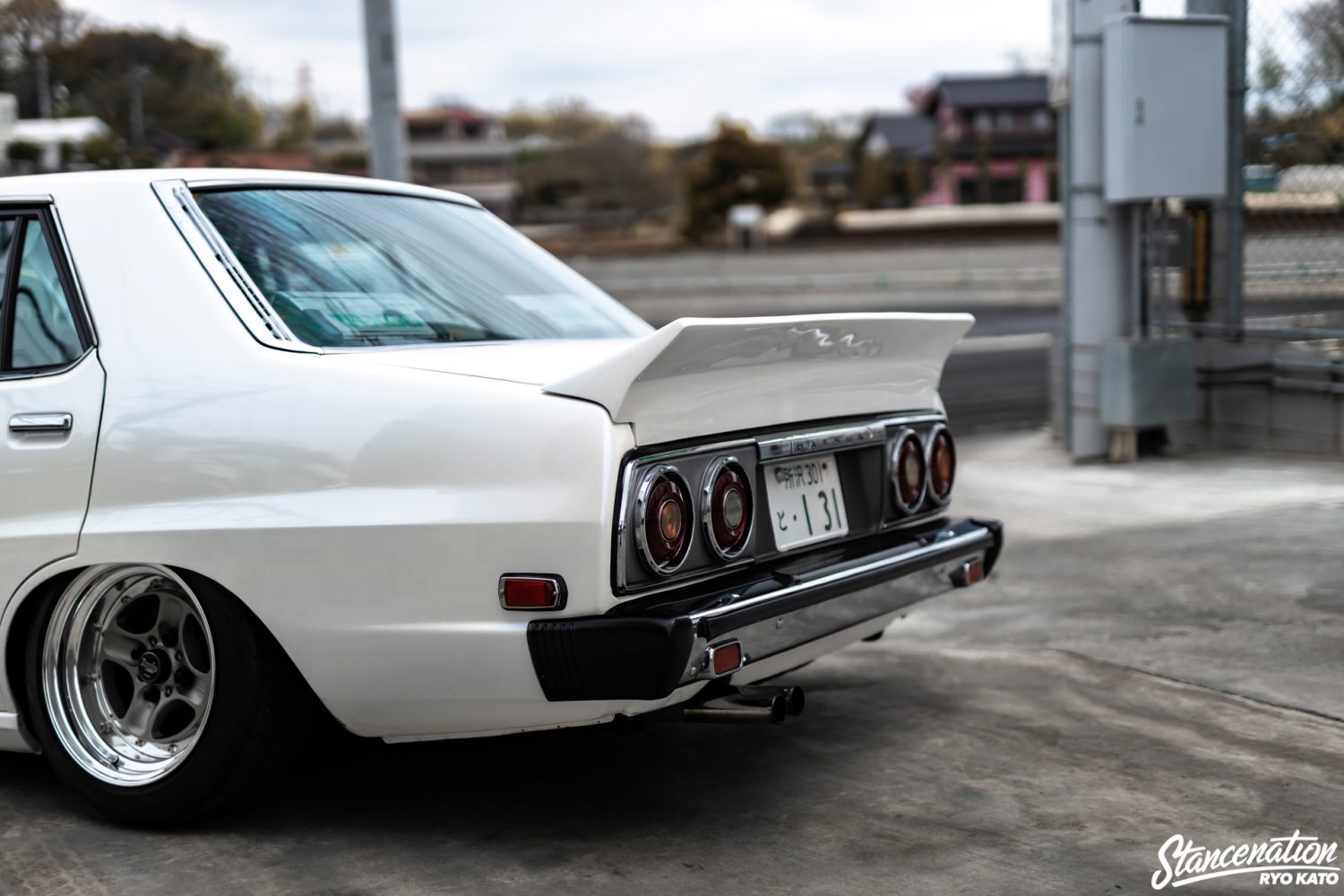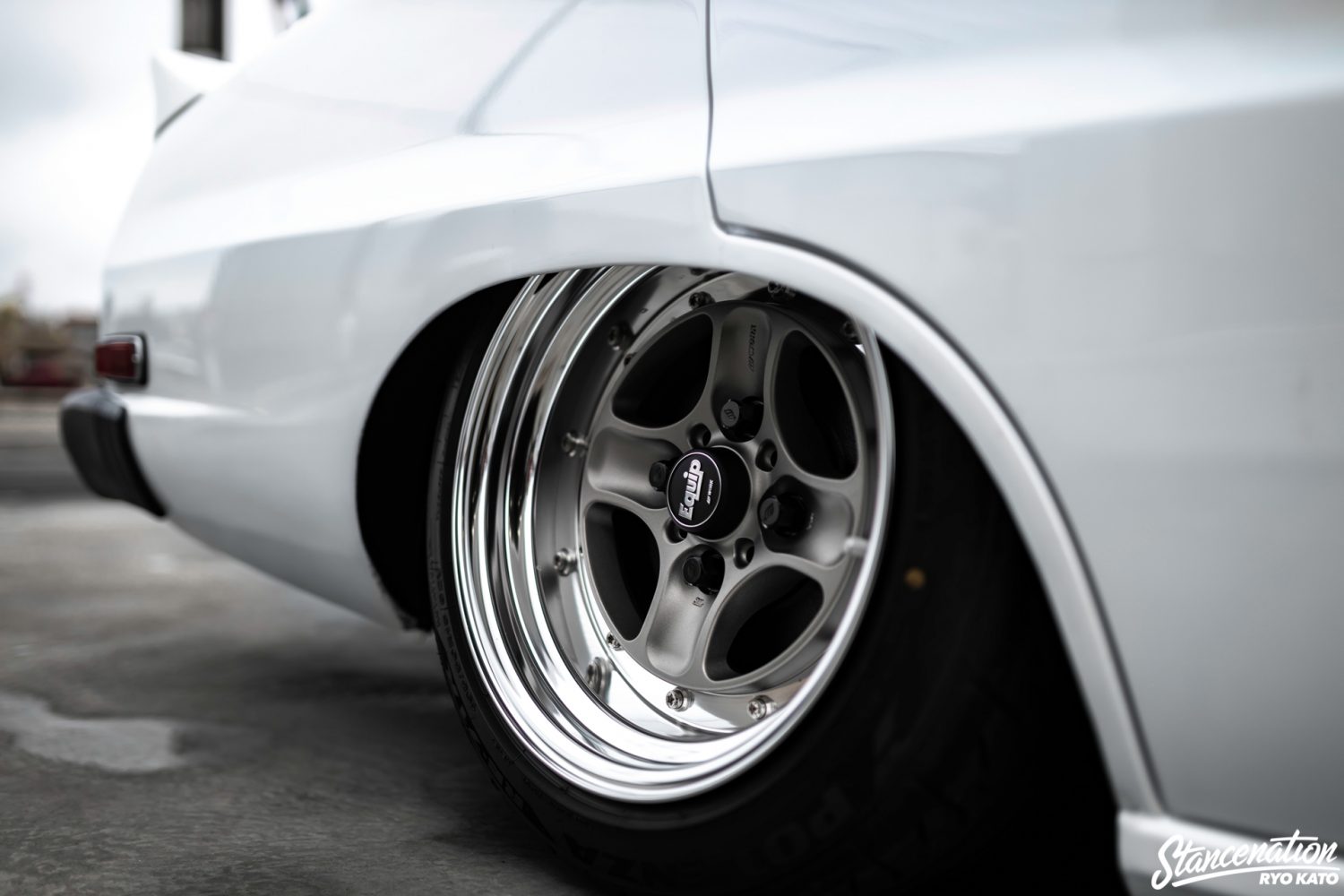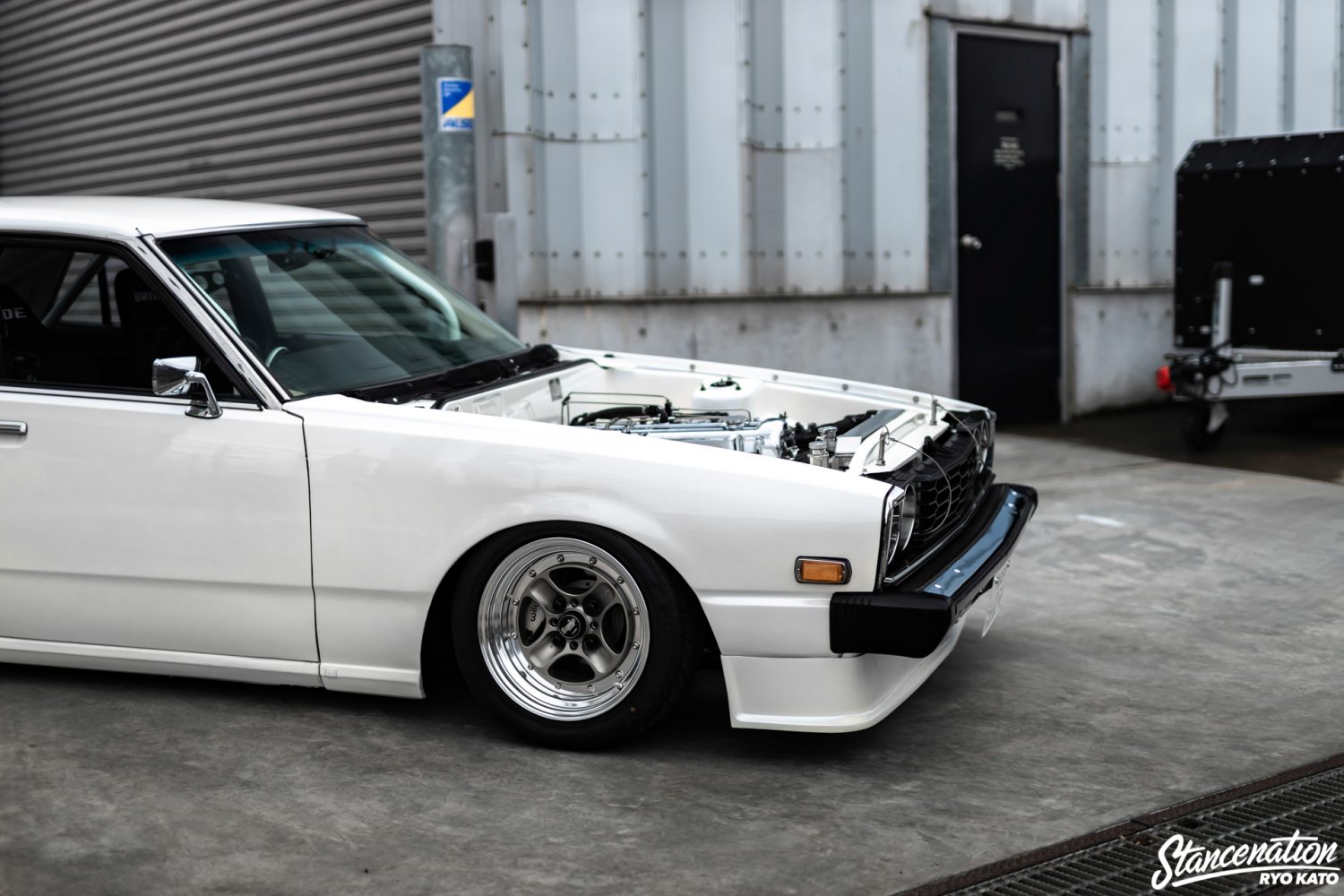 Inside is a blend of old school JDM vibes and more perfectly complimenting parts. The body colored 6 point cage is front and center, with just a pair of Bride Exas III seats for driver and passenger. Rear seat has been deleted, replaced with a pair of the iconic blue NOS bottles. There are a few other minor details, such as a Grip Royal steering wheel, a couple Auto Meter gauges (including a giant tachometer) and a perfectly placed set of vintage Pioneer speakers that round out the inside of Furukawa's Skyline.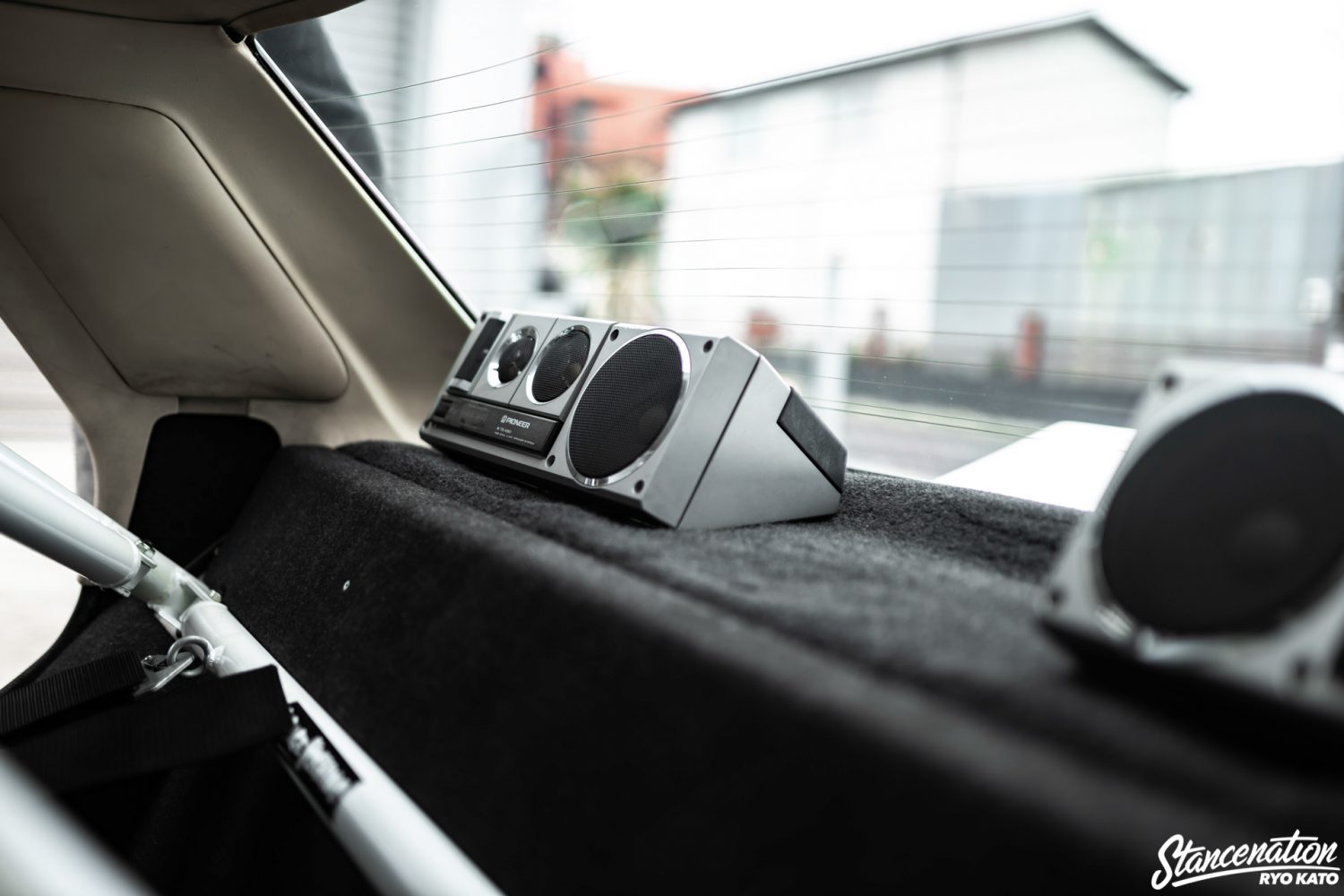 Like most of these articles, I did a little social media stalking to get some more info on this car. With a short mod list, I was worried that there may be something missing. I'm happy to report that while I'm sure I may have missed some things, this car is just what it appears. A build in which the sum of its parts is much greater than the amount of pieces changed. Masanari Furukawa painstakingly put together just the right combo to make this stunning example of a vintage Japanese car.