The F50 Cima to me is one of those cars that just fits the image of original, VIP tuning. I don't know what it is about the F50 that captivates me; the lines, the long hood, the distinctive headlights, its hard to put my finger on it. Maybe it's the overall package, Nissan nailing that balance between luxury and sportiness, elegance and aggressiveness. Either way, there is no doubting the F50 carries a strong presence, the trademark of VIP-Style, even in stock form. Leave it to the grand-masters in Japan to leave their touch on it and take the car to a whole different level.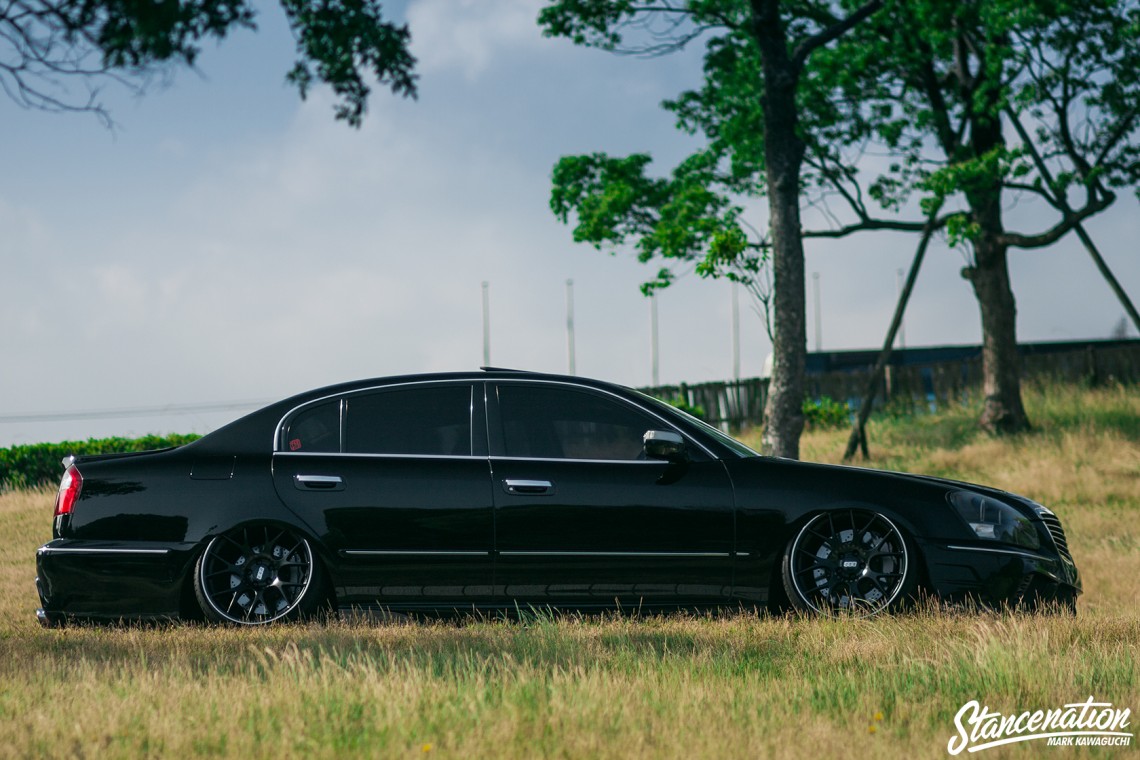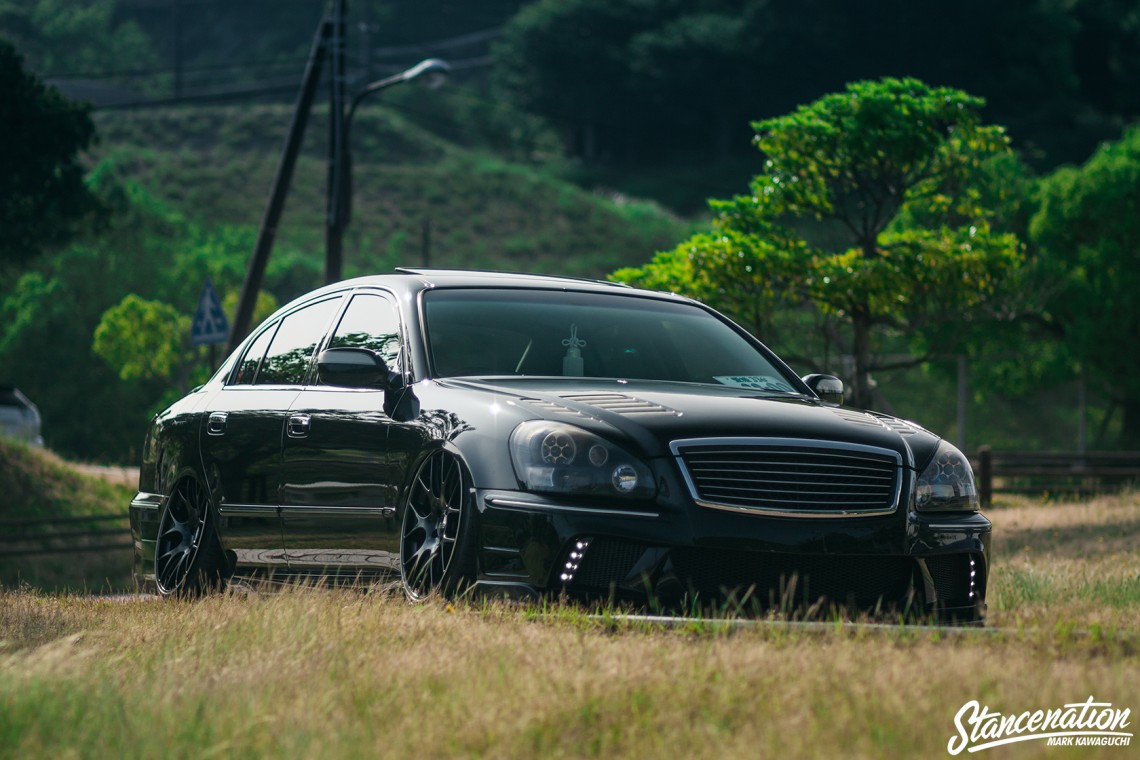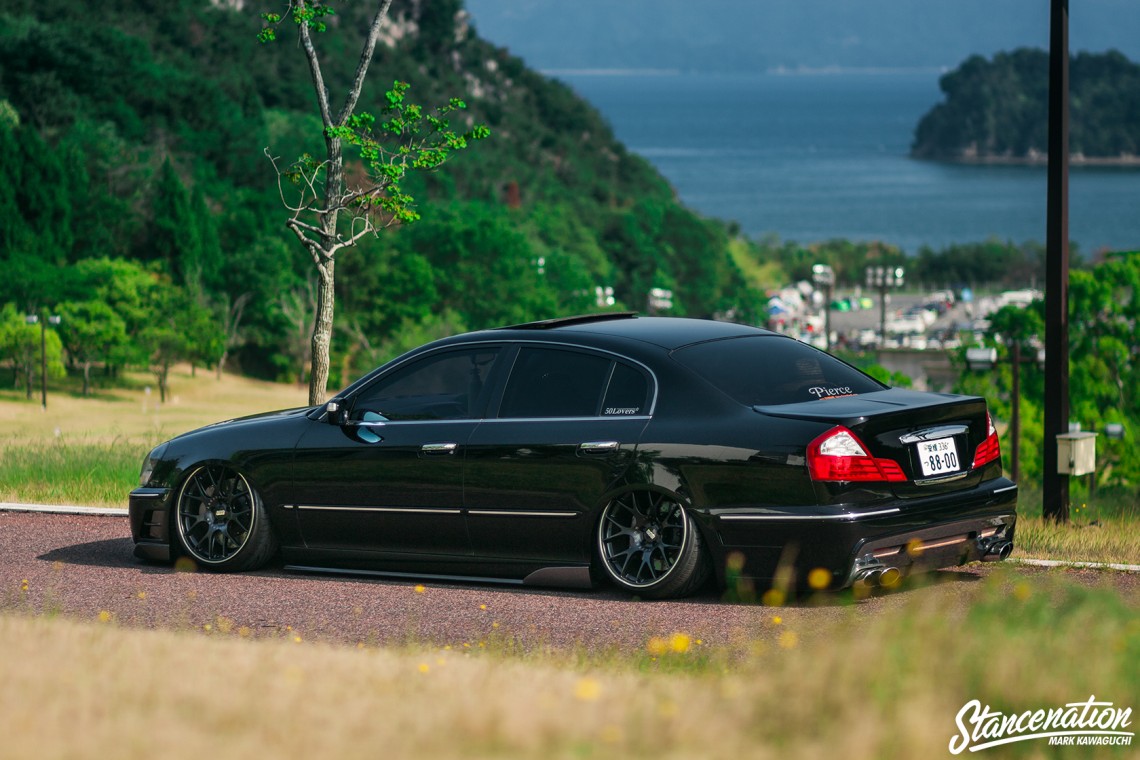 The F50 Cima was Nissan's answer to Toyota's UCF21 Celsior in Japan, and boasts a stylish, yet far more aggressive exterior than it's Toyota competition, something that Nissan has always done in my opinion. While I hold tried and true to my Celsior roots, the F50 holds a special place in my heart if I ever decide to stray from my love for all things Toyota. It's a car that has all the right ingredients, and the potential, to nail that trademark VIP-Style; low, wide, aggressive, and a whole lot of presence. I think we do a good job at S:N of finding good examples, and once again, we deliver the goods with Takuya Murao's black on black on black on black Cima.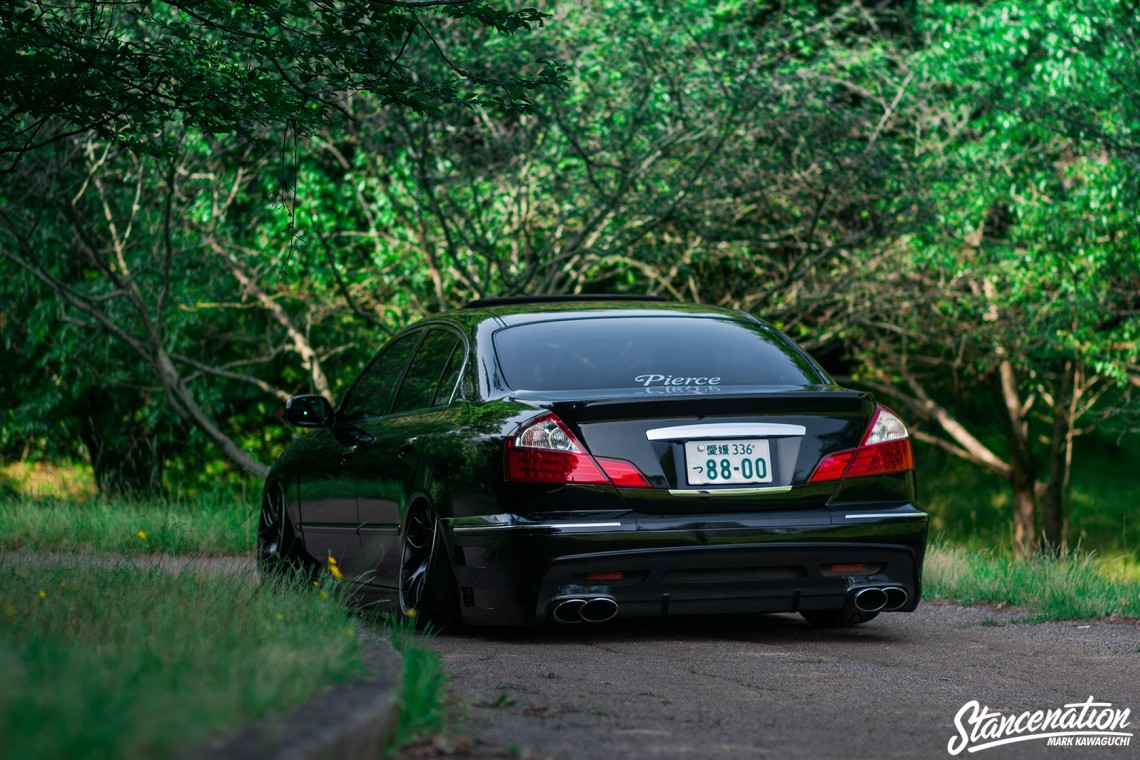 Why this Cima stands out to me is it's a great example of the classic VIP look in the color that is always associated with VIP, black. The fascination with crazy body work and ridiculous fenders has always been there (you should see some of the early, early wide-body VIP cars from Japan…talk about WILD), but for me, this is the look that solidified my love for what VIP-tuning is about. It's not super, in-yer-face, but it's not subtle enough that it could pass off as OEM+. It's custom, but not West Coast Customs custom that it looks tacky and overdone. It's a perfect balance, and that was Murao-san's philosophy in building the car; not one part jumps out at you, but it's the whole package together that makes it stand above the rest.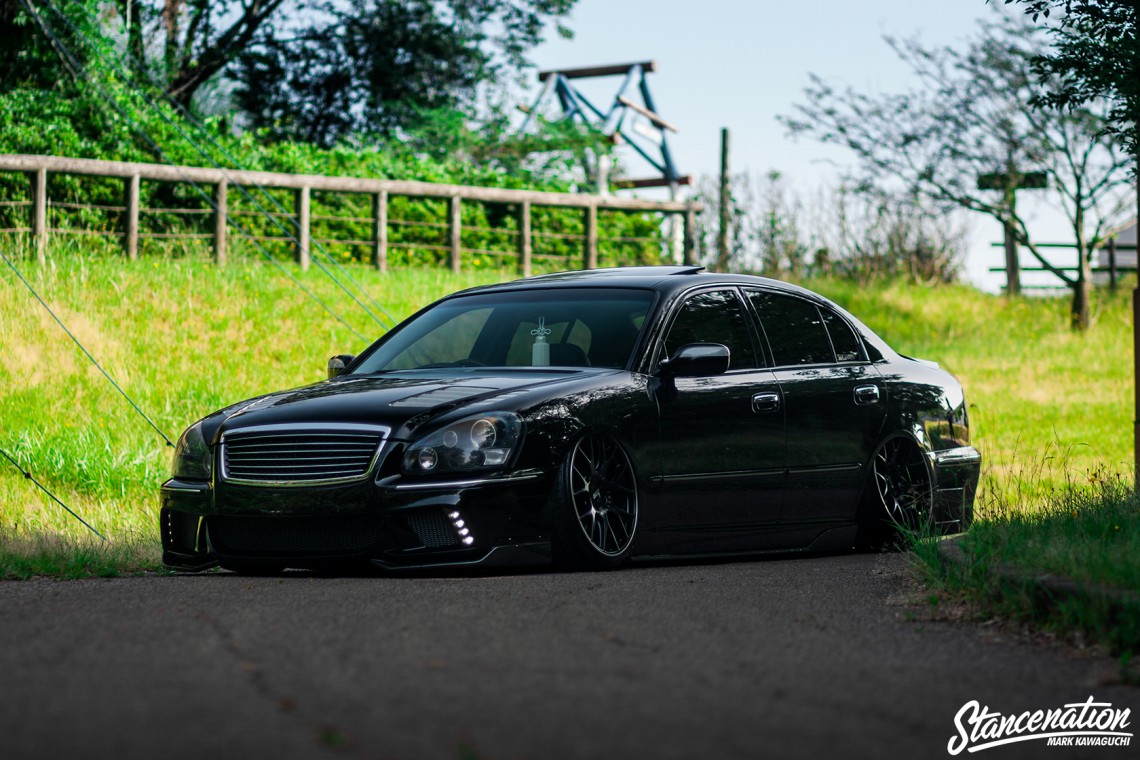 So what's the secret to Murao-san's Cima? Well, it's hard to put into words, but keeping things simple yet intricate…if that makes any sense, haha. Murao-san didn't change any of the stock body line, and you won't see any crazy fender work here, just enough to get the wheels tucking when the car is dumped to the ground. The bumpers and stuff look all like a bolt-on affair, but that's where you'd be wrong. They're all custom, even the hood and the trunk are custom-made. See what I mean by simple yet intricate? The front bumper is Wald Black Bison piece that has been adapted from a V36 (the G37 for those not in the know), and fused with the OE bumper and an updated kouki grill. The OE headlights have been blacked out and fitted with triple halos to further toughen up the front end.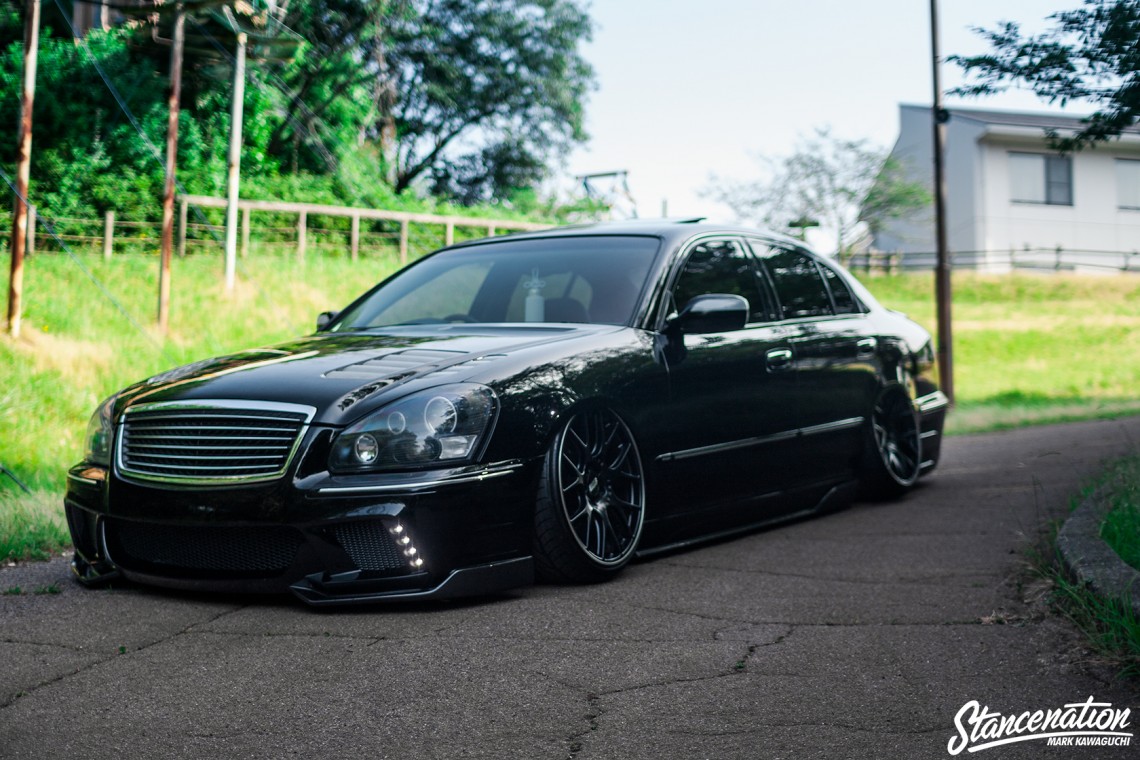 The side-skirts are Mode Parfume GA-MU pieces that have been further modified with a custom underlip and rear fin that gives a nod to the more modern, VIP-GT style. Out back is a full custom, one-off rear bumper that brings a touch of modern to the rear with the diffuser setup and rear vents, yet it all flows together with the rest of the kit. The rear is finished off with ZEES mufflers and DTM, Porsche style exhaust tips, a look that I've always liked, as well as the updated kouki tail lights to match the front grill. Other exterior touches include a custom hood with GT-Style vents finished in contrasting grey, and a very sleek and stylish, one-off trunk with a molded spoiler that extends the lines just a little bit, but it's a very nice touch that finishes off the body modifications perfectly.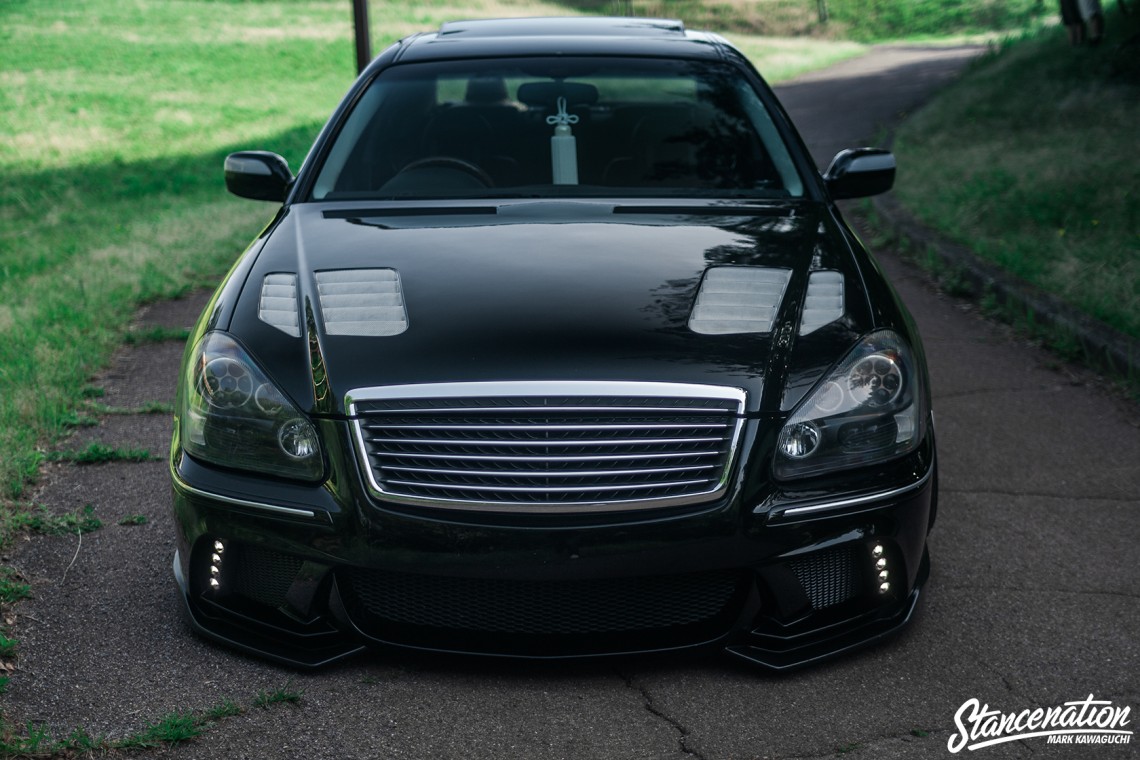 The car sits on a custom air-suspension by KRZ which gets the car planted firmly onto the ground. To get the right amount of tuck and camber, KRZ also fabricated full custom arms for Murao-san's car. There's no crazy demon-camber here to distract people, just enough to get a healthy amount of tuck in the rear for that OG goodness. Speaking of tuck, Murao-san's F50 tucks some pretty impressive wheels; a set of 20-inch BBS CH-Rs which were designed for a newer GTR, giving the rears a healthy dose of concavity. While not a traditional choice for a VIP wheel, you can't argue that the wheels suit the car beautifully, and do a fantastic job of framing the Yellowspeed 8-pot/6-pot big-brake it. It's all about those details…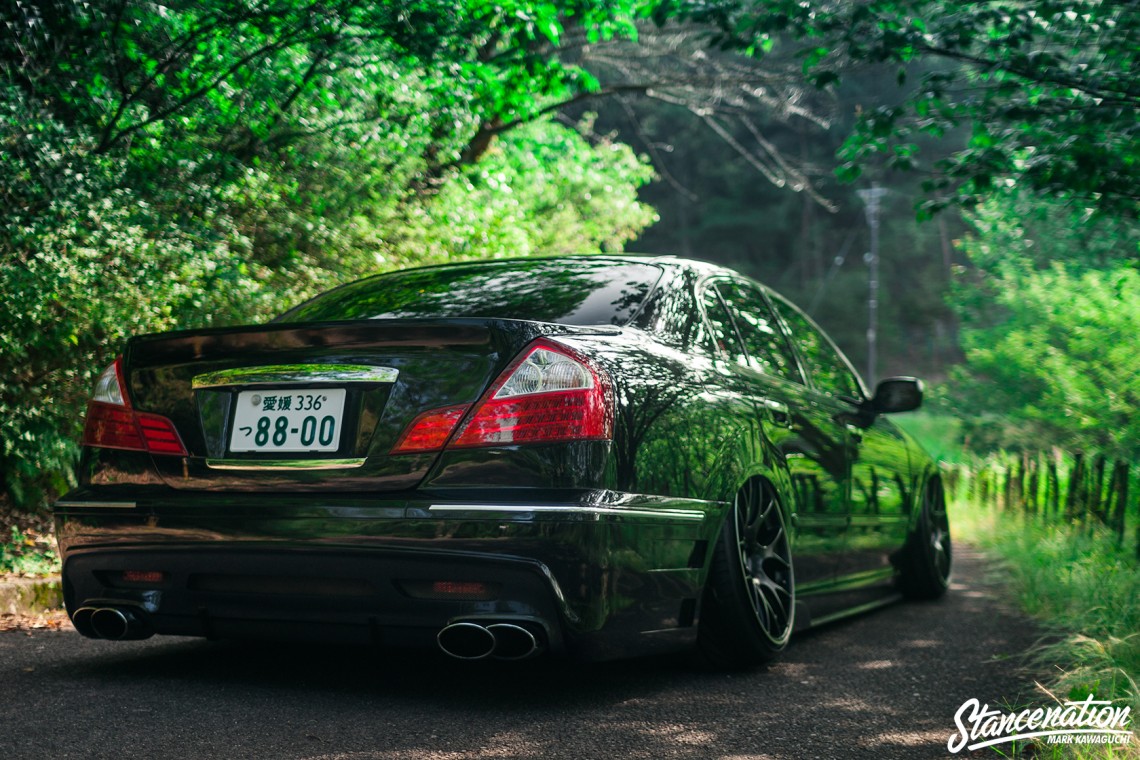 The result is a car that achieved Murao-san's goal of total balance. There's not one part that really jumps out at you, or distracts you from other parts of the car. One part lead to another, and everything flows together so at the end, you're looking at the car as a whole, and appreciating it all together. A lot of cars out there today are so focused on one part or another, especially with the whole Rocket-Bunny craze taking off, everyone is sticking fender-flares on everything, but not paying attention to how they flow with the rest of the car. Murao-san stuck with a simple recipe, and put a modern twist on a classic, VIP platform, and created an amazing throwback to the so-called, "glory days," of the VIP scene. It's elegant, it's aggressive, it has presence, it's VIP.