Hondas are the most famous, and infamous, cars in the scene today. You either love them or you hate them. This flattery and hostility from all angles builds a strong bond among Honda enthusiasts. Personally, I love seeing a clean and well put-together Honda. I believe that from an EF Civic to an AP2 S2000, every Honda has a potential. When the right Honda owner gets ahold of one of these cars, with a bit of work, they can transform them into a class-dominating race car or a multifaceted show-stopper. Our friend, Daniel Hwang, from Lacey, Washington chose to build the latter.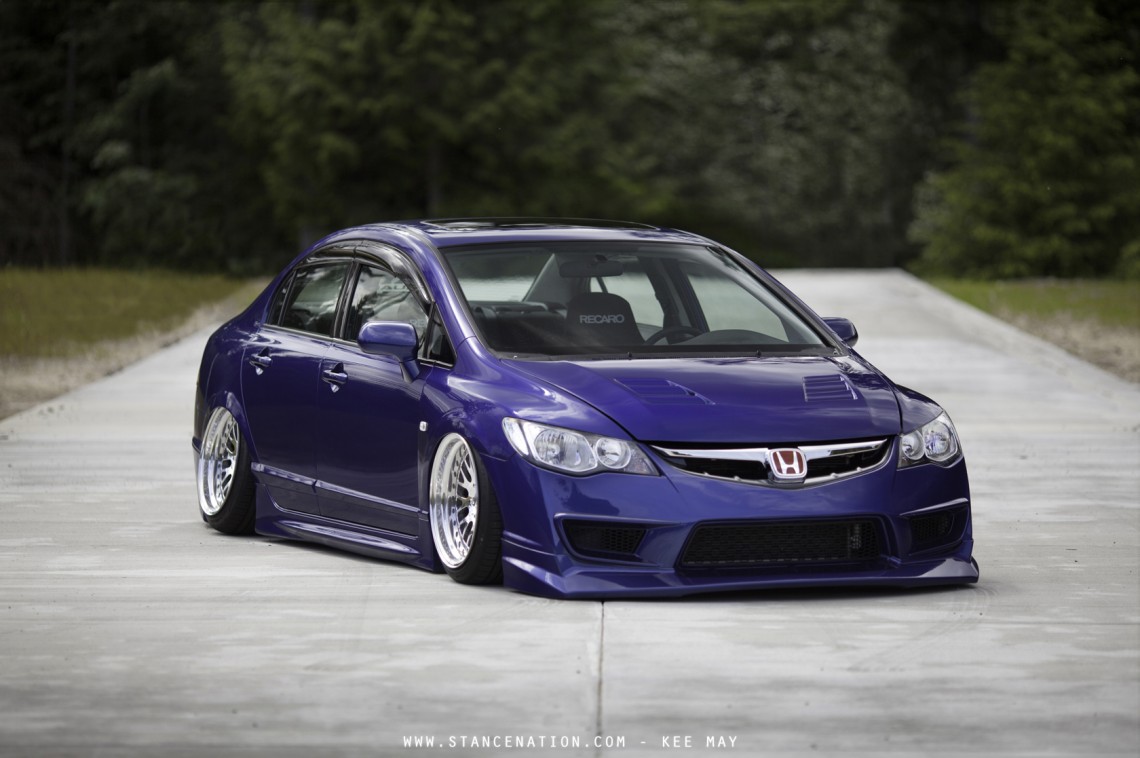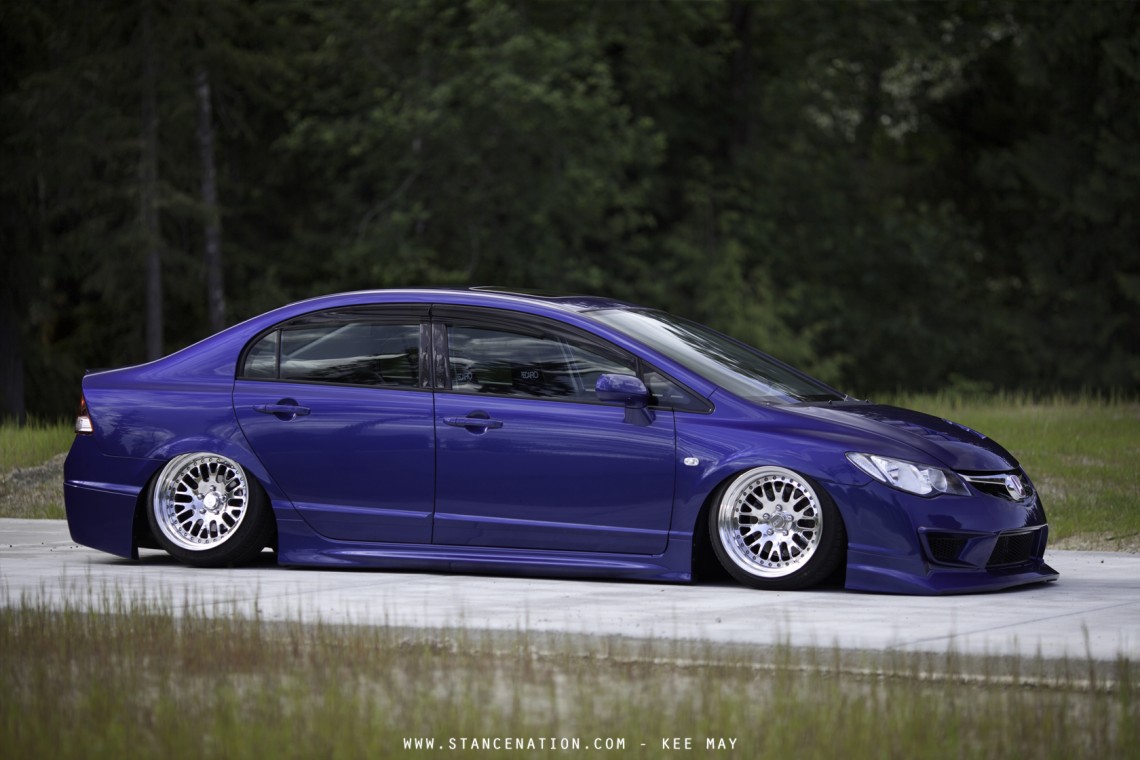 Like a lot of people in today's car scene, Daniel got pulled into it by the Honda scene when he was young. Many of his high school friends were into cars and most of them were Honda enthusiasts. Daniel has always been a fan of Honda's styling, but loved the look of the 8th generation Civic the best. His "hands-down favorite", he knew he would own one as soon as he saw the 2006 model hit the showroom floor. Two years later, Daniel purchased his 2008 Honda Civic Mugen Si brand new from a Portland Honda dealership.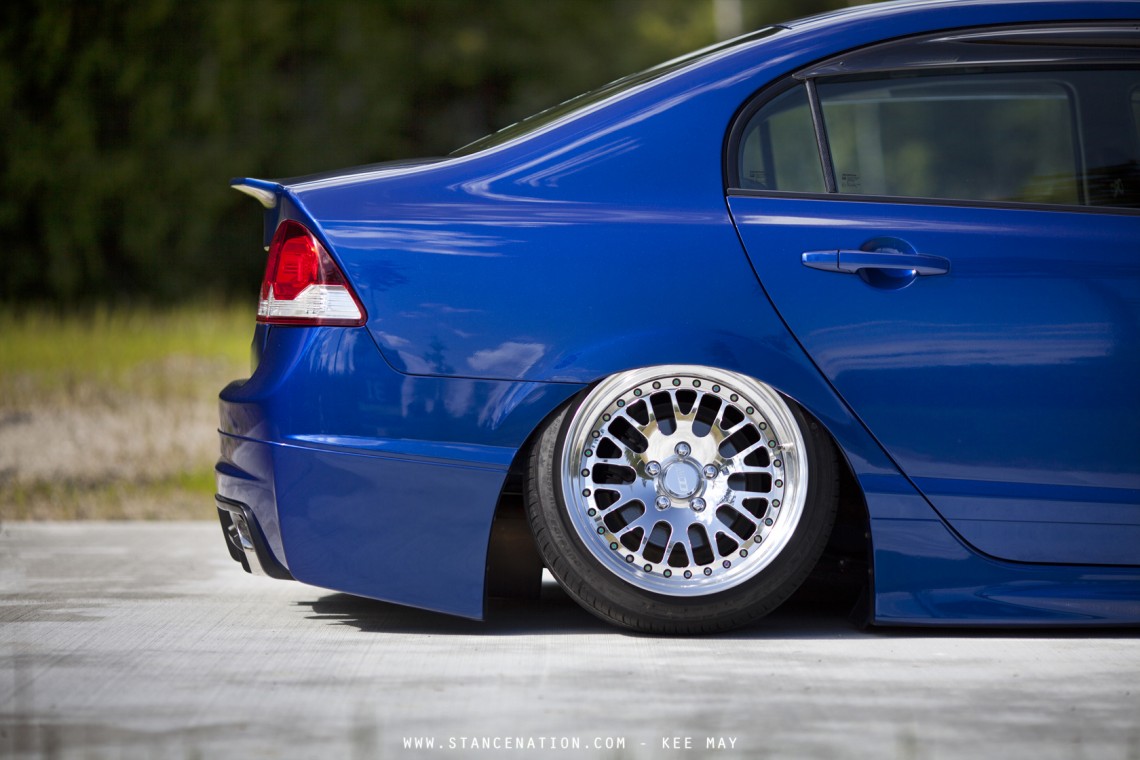 Daniel's favorite thing about his car is the air suspension. Like almost everyone that has made the switch to air suspension, Daniel says it was the best investment and decision he's made with the car. Daniel loves how easy and enjoyable the car is to drive since the swap. Rubbing and scraping are things of the past thanks to Accuair's E-level management with dual 444 Viair compressors and a 5gal aluminum tank inside of a Dorbritz Designs "Kapsel". His front struts are custom Dorbritz Designs air struts and bags, and he is running Skunk2 Pro-C shocks and Skunk2 V2 camber arms in the rear.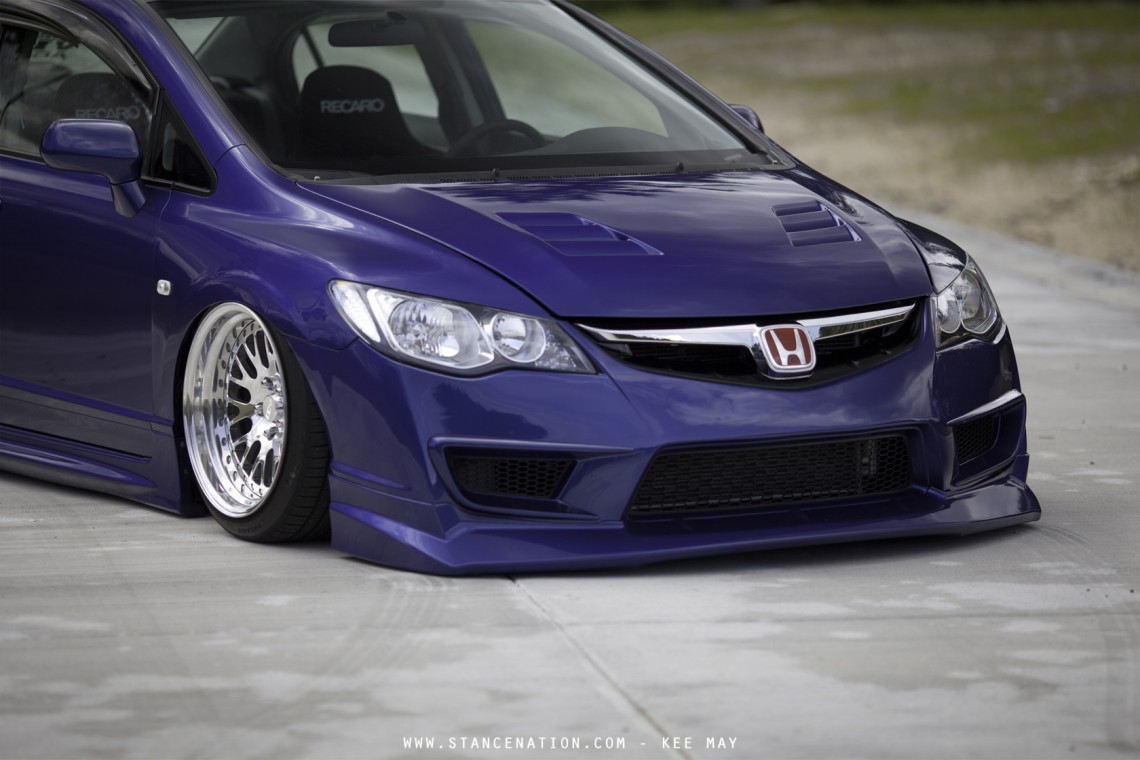 If Daniel could pick a second favorite thing about the car, it would be his Japanese-market Civic Type R (FD2) front and rear conversion. The FD2 conversion makes the front and rear-ends look much more aggressive, and I think it was a great choice. For Daniel, the conversion wasn't quite enough to set off the exterior of his Civic. So, he added a Vis racing CF "Mugen style" hood, Vis racing CF "Demon" trunk, J's Racing air ducts, Mugen front lip, Mugen rear lip, Mugen side skirts, Mugen window visors, and CF door pillars. Then, Daniel shaved the front bumper and had the whole car re-sprayed "Fiji Blue".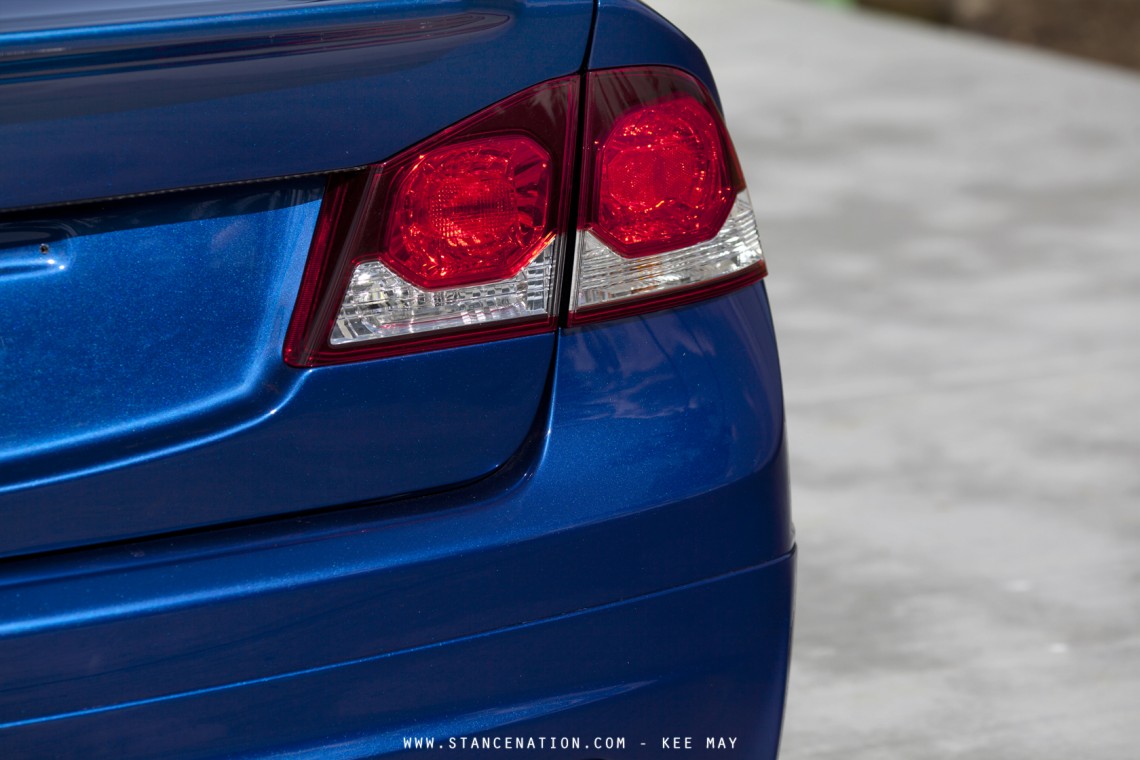 The biggest challenges Daniel had when building the car was installing air suspension management and getting the wheels to fit properly. He says the installation of the air suspension struts and bags was pretty straightforward, but he ran into some problems while installing the ride height sensors for the E-level management. They solved this issue by welding some custom brackets to the LCA. After the brackets were installed, it still took hours of fine tuning to get them perfect.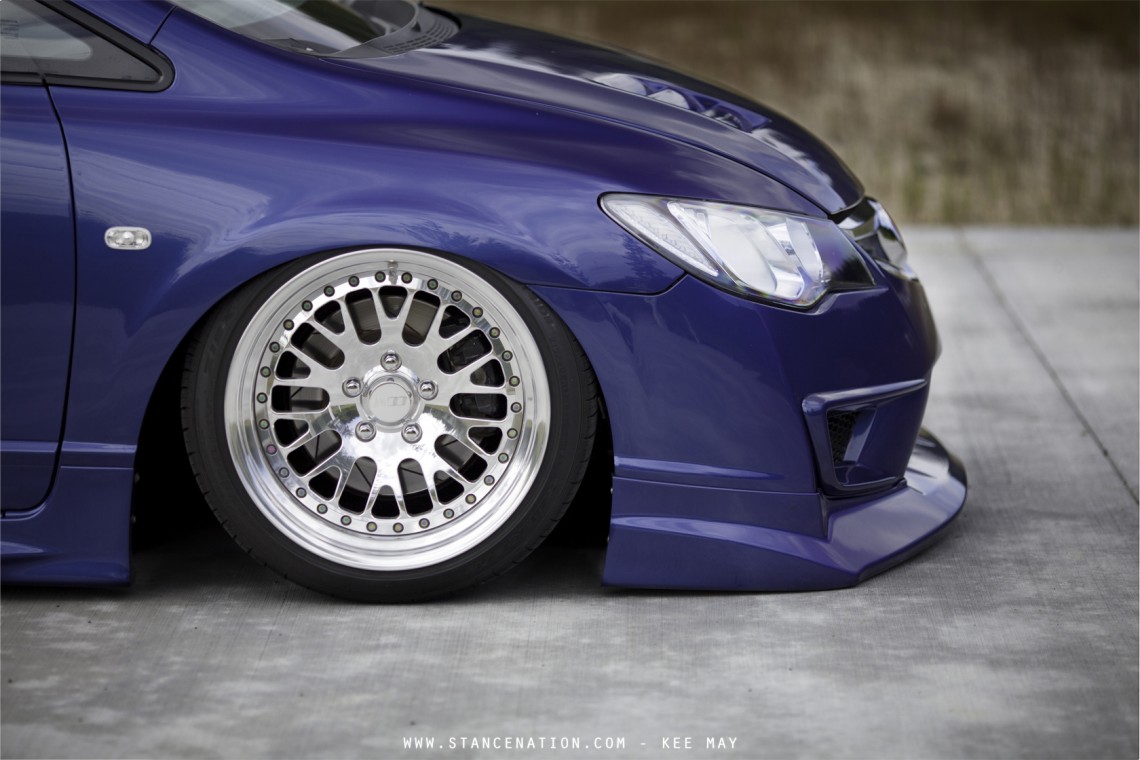 When it came time to fit the wheels, the fronts proved much more difficult than the rears. Daniel is running custom-built CCW Classics in 17×9.5 +6 front and rear sizing with 215/40/17 Falken 912 tires. A simple fender roll and pull wasn't going to fit the wheels. Body work was done on all four fenders. Daniel ended up having to cut the front fenders and extend them about 1/4" to tuck the tire into the fender. The rear required an extreme pull and the help of -10.5 degrees of camber aired out to fit the wheels.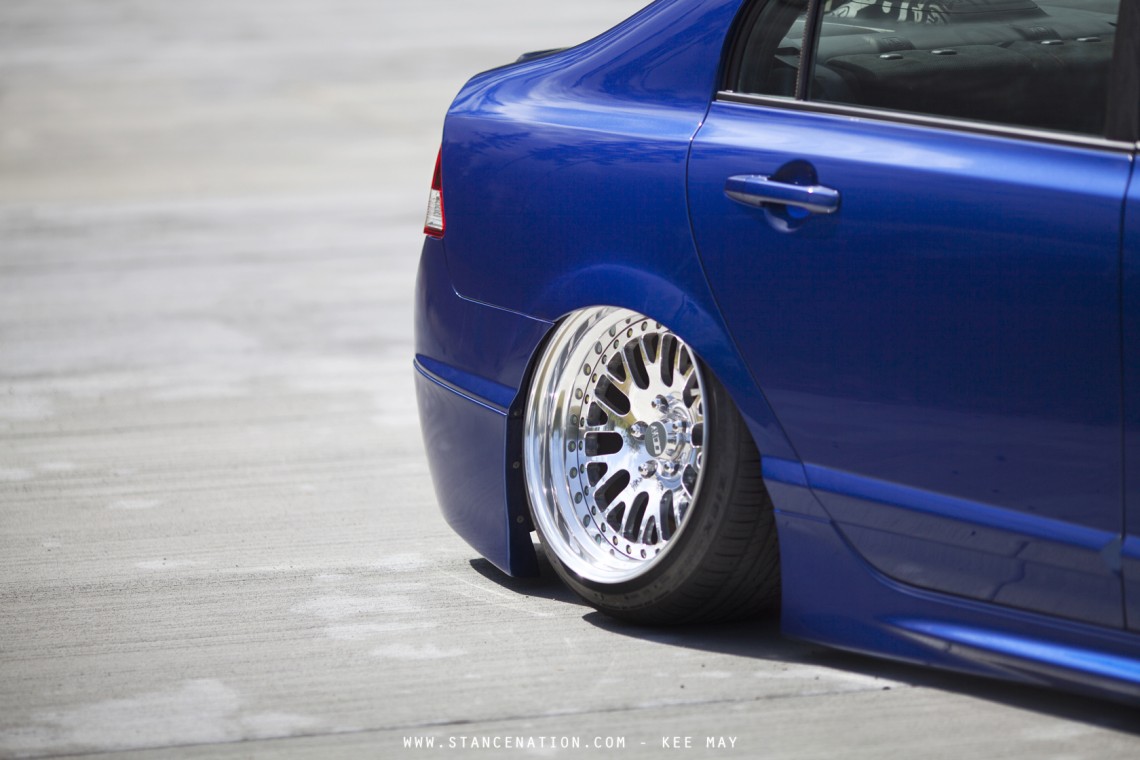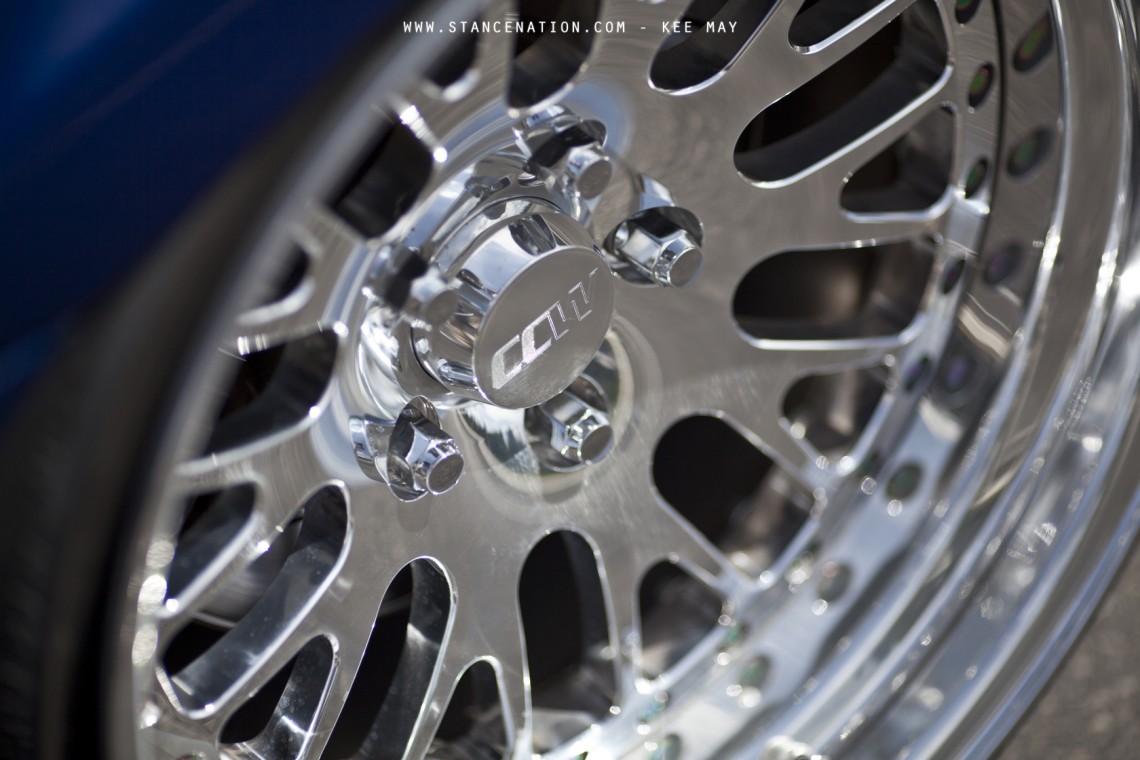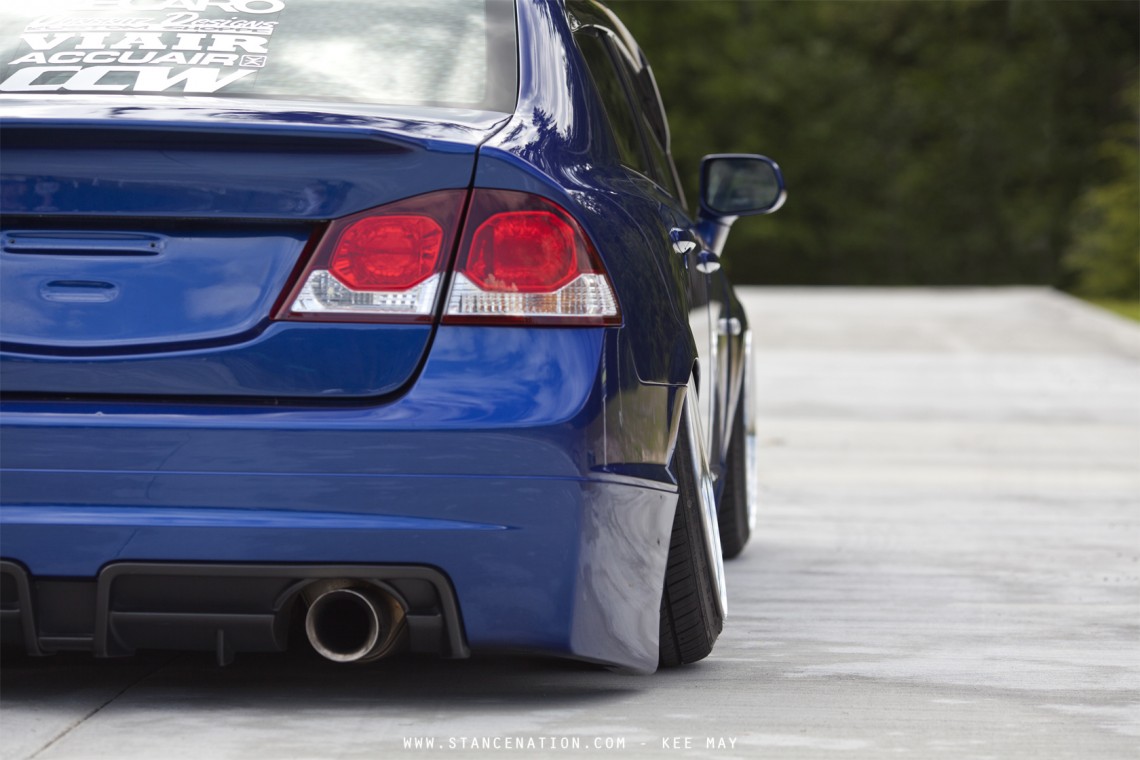 Daniel says he is "pretty satisfied" with the exterior. His future plans are to work with the interior of the car and to dress up the engine bay. The interior of his Civic is clean and simple, fitted with Recaro Pole Positions seats, a Nardi steering wheel, and a Skunk2 shift knob. He says he has some leftover paint, so he plans to tuck, shave, and repaint the engine bay.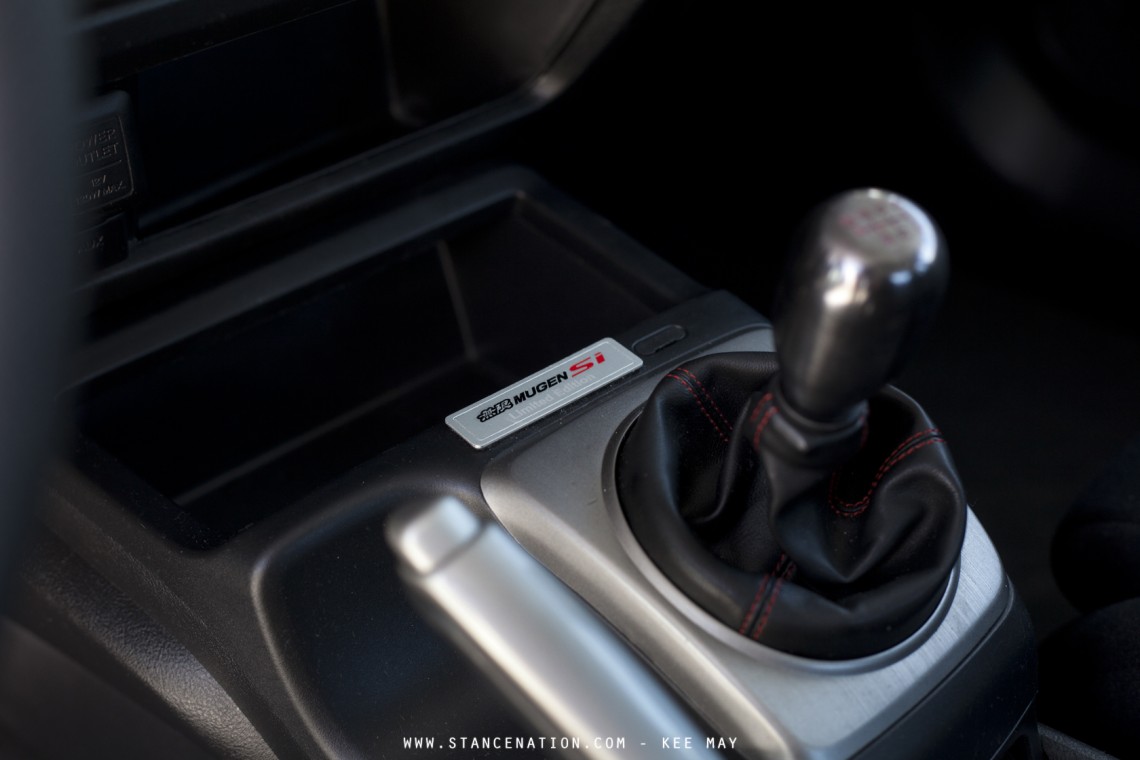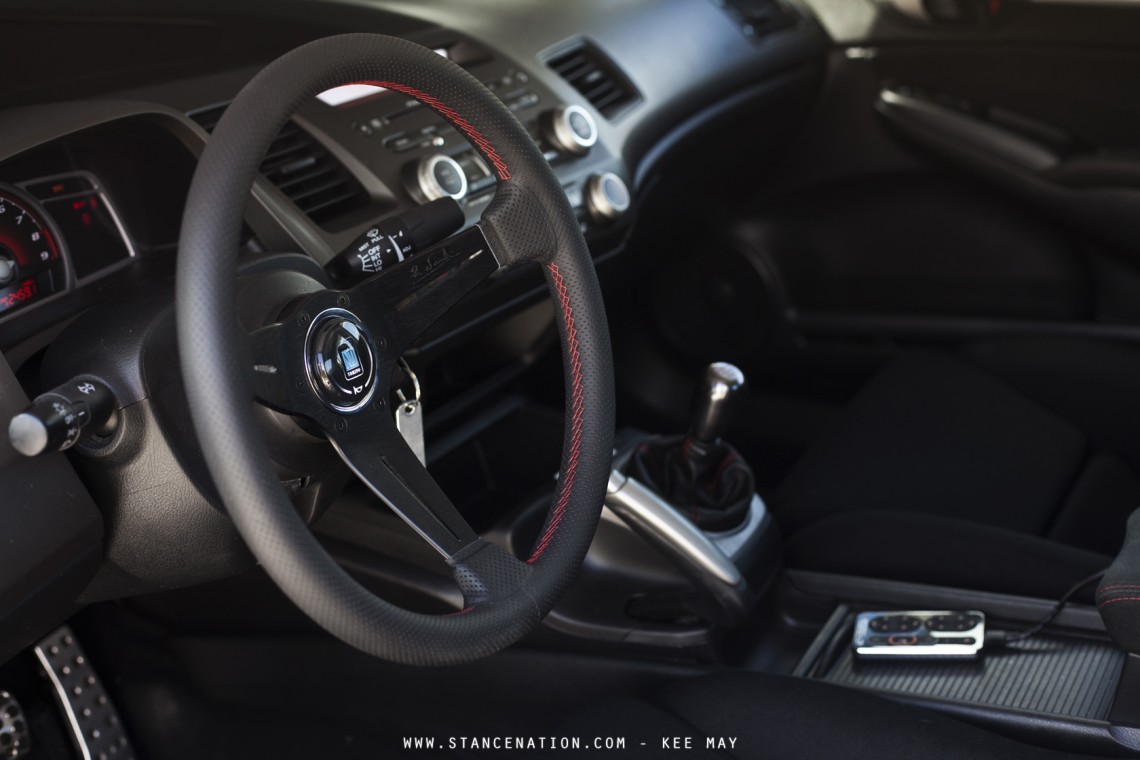 The engine work on Daniel's Civic is mostly cosmetic, but he has a few performance-enhancing modifications. The work under the hood includes a Type R valve cover, CF spark plug cover, Injen cold air intake, Password JDM CF radiator cover, NST pulleys, Ixiz hood damper, P2R fuel rail, P2R intake manifold gasket, custom powder-coated intake manifold, and throttle body coolant bypass. He is also running a Mugen exhaust and Hondata Flashpro.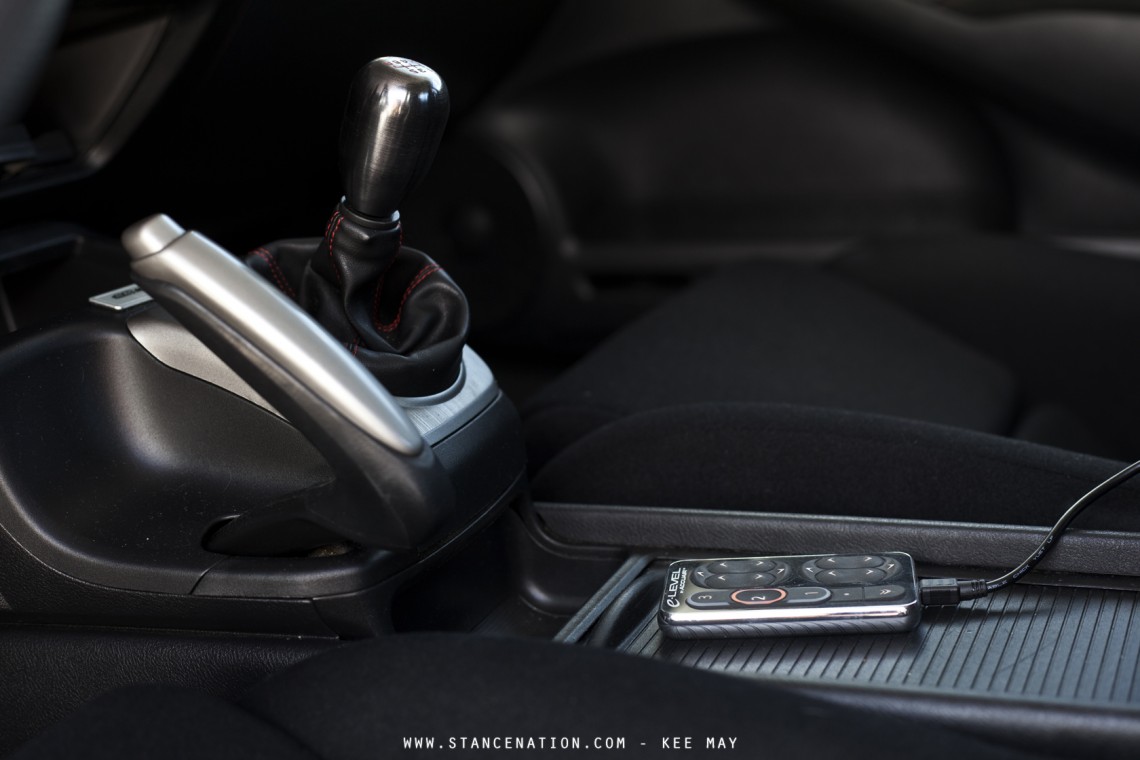 Our photographer, Kee May would like to add in that, "this was an awesome opportunity because six years ago, when Daniel and I first met, his car was the first 'photoshoot' I ever did. It was the same car and I had just learned to use an SLR [camera] and wanted to test it out. Five years later, Daniel still has the same car and I am still doing photography. It doesn't seem like that much but we have both come so far in the last five years and it was an awesome chance to get together to see where we both started and where we are years later."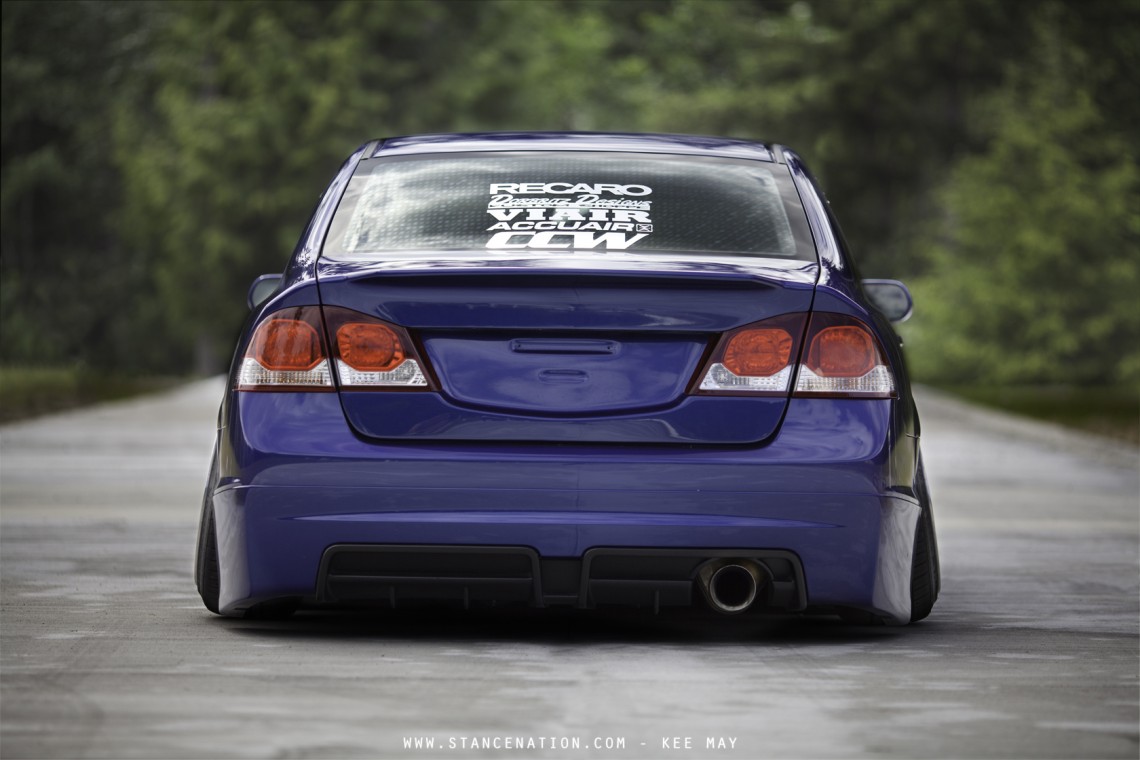 This type of relationship is a prime example of why I love the car scene. Two friends can spend months or years apart from one another; working, moving cities, going to school, or building upon themselves. But no matter the time spent apart, cars can always bring people back together.
Engine
Type R valve cover
CF spark plug cover
Injen CAI
PJDM CF radiator cover
Mugen exhaust
NST pullies
Hondata flashpro
Ixiz hood damper
P2R fuel rail
P2R intake manifold gasket
Custom powdercoated intake manifold
Throttle body coolent bypass
Exterior
FD2 front end conversion
FD2 rear end conversion
Vis racing CF "Mugen style" hood
Vis racing CF "Demon" trunk
J's Racing air ducts
Mugen front lip
Mugen rear lip
Mugen side skirts
Mugen window visors
CF door pillars
Custom body work:
Body work all 4 fenders
Shaved license plate mount on front bumper
CF hood/trunk painted to match
Whole car repainted "Fiji Blue"
Interior
Recaro pole positions seats
Buddy Club seat rails
Nardi steering wheel
Works Bell hub
Skunk2 shift knob
Skunk2 short shifter
Wheels/Suspension
CCW Classics 17×9.5 +6
Falken 912 215/40/17
Accuair E-level
Dual 444 Viair compressors
5gal aluminum tank
Dorbritz Designs air struts/bags
Dorbritz Designs "Kapsel"
Skunk2 Pro-C rear shocks
Skunk2 rear camber arms v2
DBA front slotted rotors