Setting yourself apart from the masses in the world's most populous country is a very  tall order. Over one billion people call China their home and with more than 170 million cars on the road it is easy to get lost in a sea of mass-produced econoboxes buzzing to and fro on a daily basis. Few consider the nation to have a deep rooted enthusiast community when it comes to aftermarket automotive modification, but Beijing native Bean Wu has caught our attention.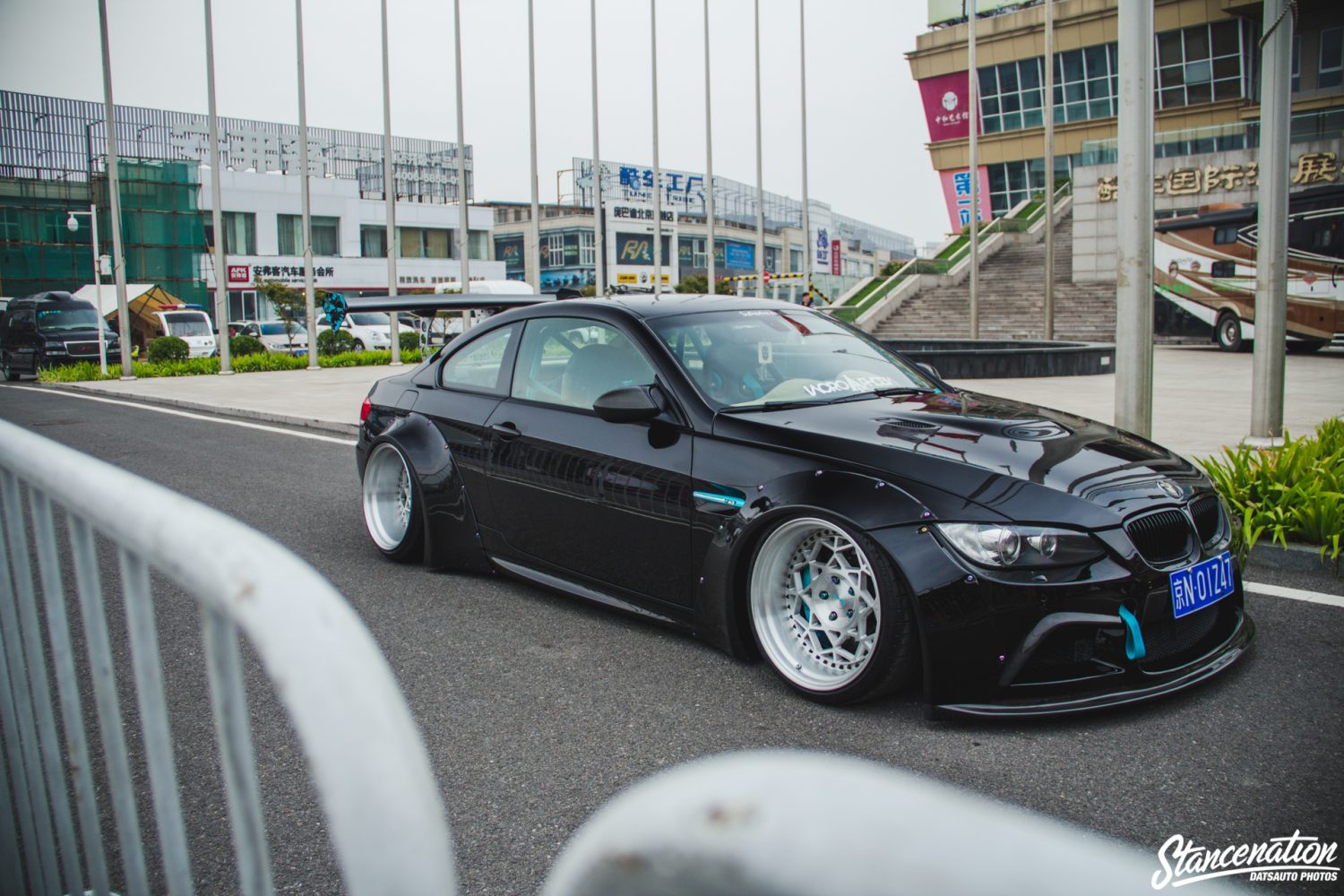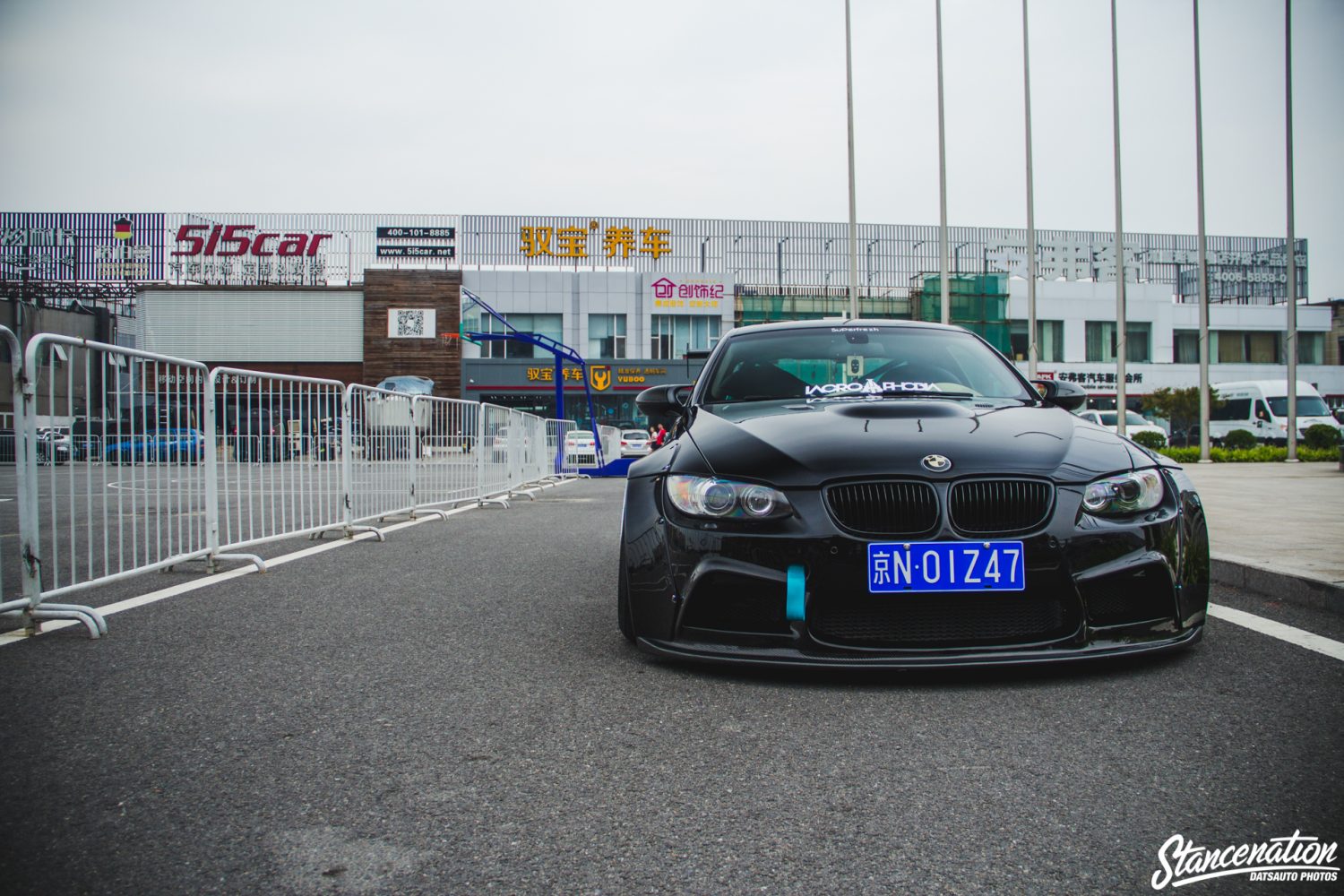 No stranger to BMW's M marque, Wu took a liking to the classic Euro body lines and performance traits that the E46 M3 and E39 M5 had to offer, but wanted a car with a more brazen attitude than what he was previously used to. Three years ago marked the beginning of an interesting journey in terms of styling for the car pictured here. The E92 M3 boasts a heavyweight presence even in stock form, but the decision was made to add some serious width to the already bulging fenders and quarter panels.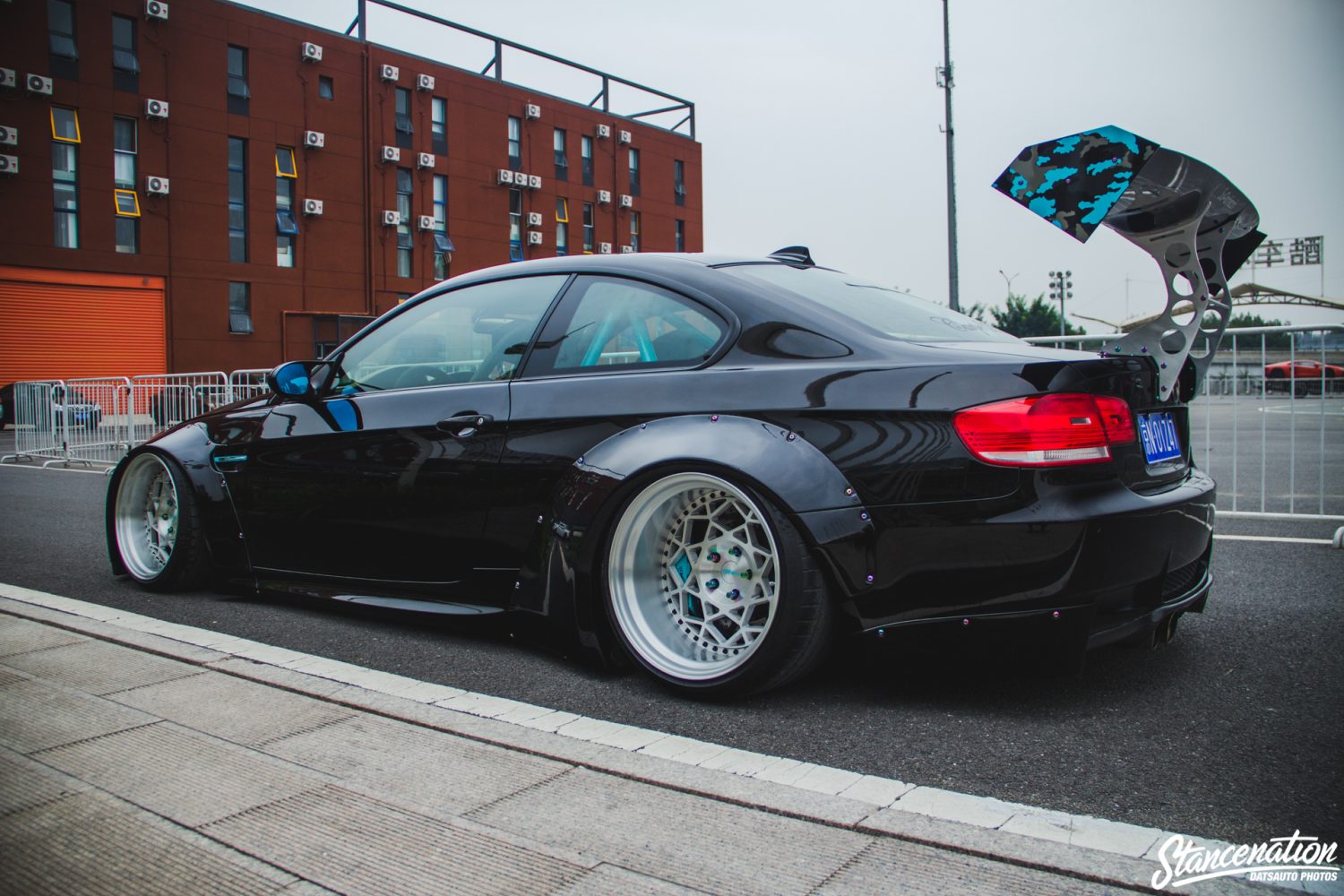 Wide-body builds took off in 2013 and some argued that it was an overhyped fad more than anything, but companies like Liberty Walk beg to differ. The ability to fit wider and more aggressive wheels all while giving the car its own sense of originality is what gives kit manufacturers their strong customer base. Bean wasted no time contacting LB and ordered the over fenders and GT style wing to match.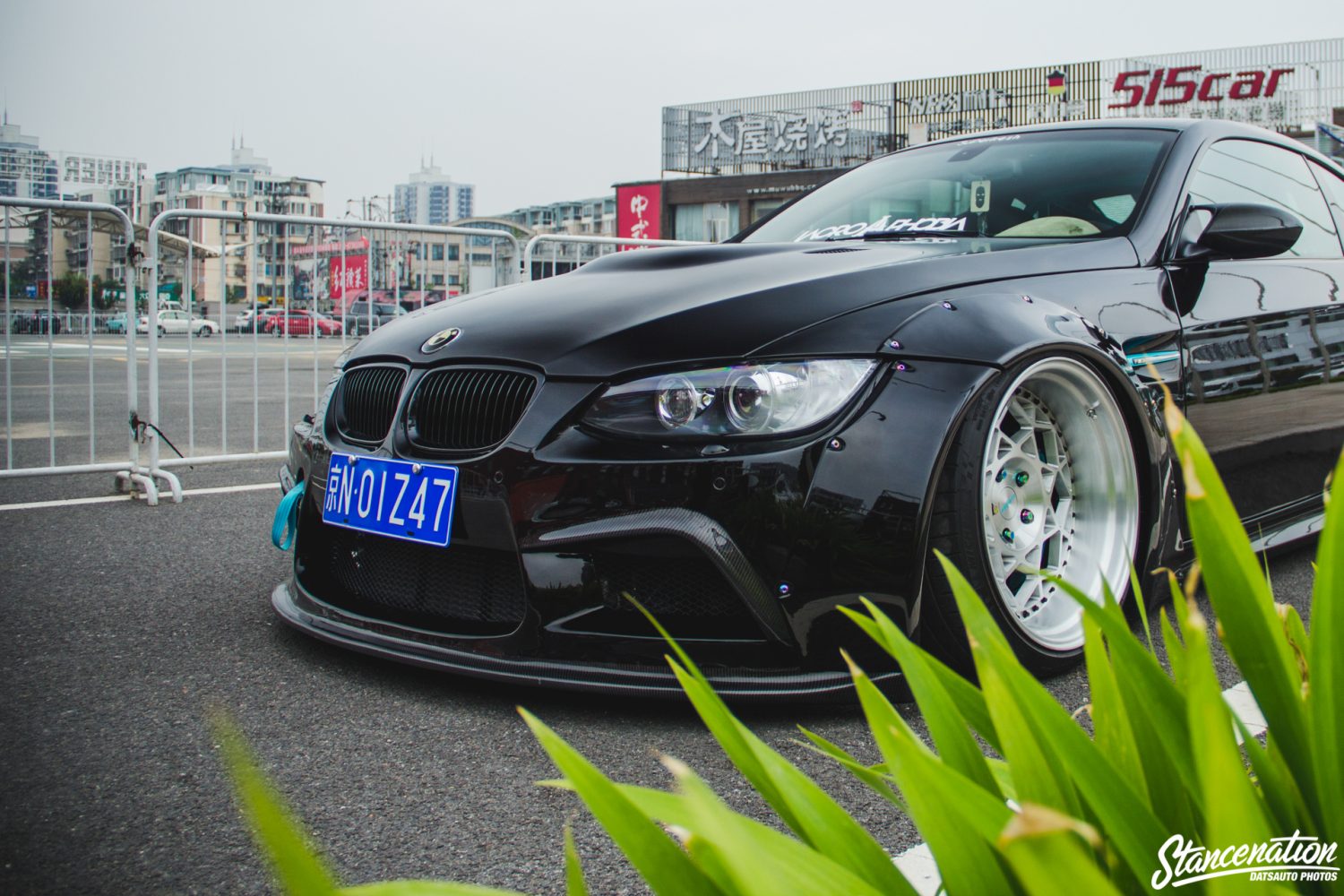 With the attitude of the car adjusted after the kit was purchased and installed it went without saying that the altitude of the car also needed an adjustment. Bean was a long time supporter of Broadway Suspension and ran coilovers on most of his cars, but air ride was in the cards this time around. Air Lift Suspension was an obvious choice for most components including management and front struts, but his relationship with Broadway wasn't one that would be easily broken. The rear shocks and struts all sport the BW logo.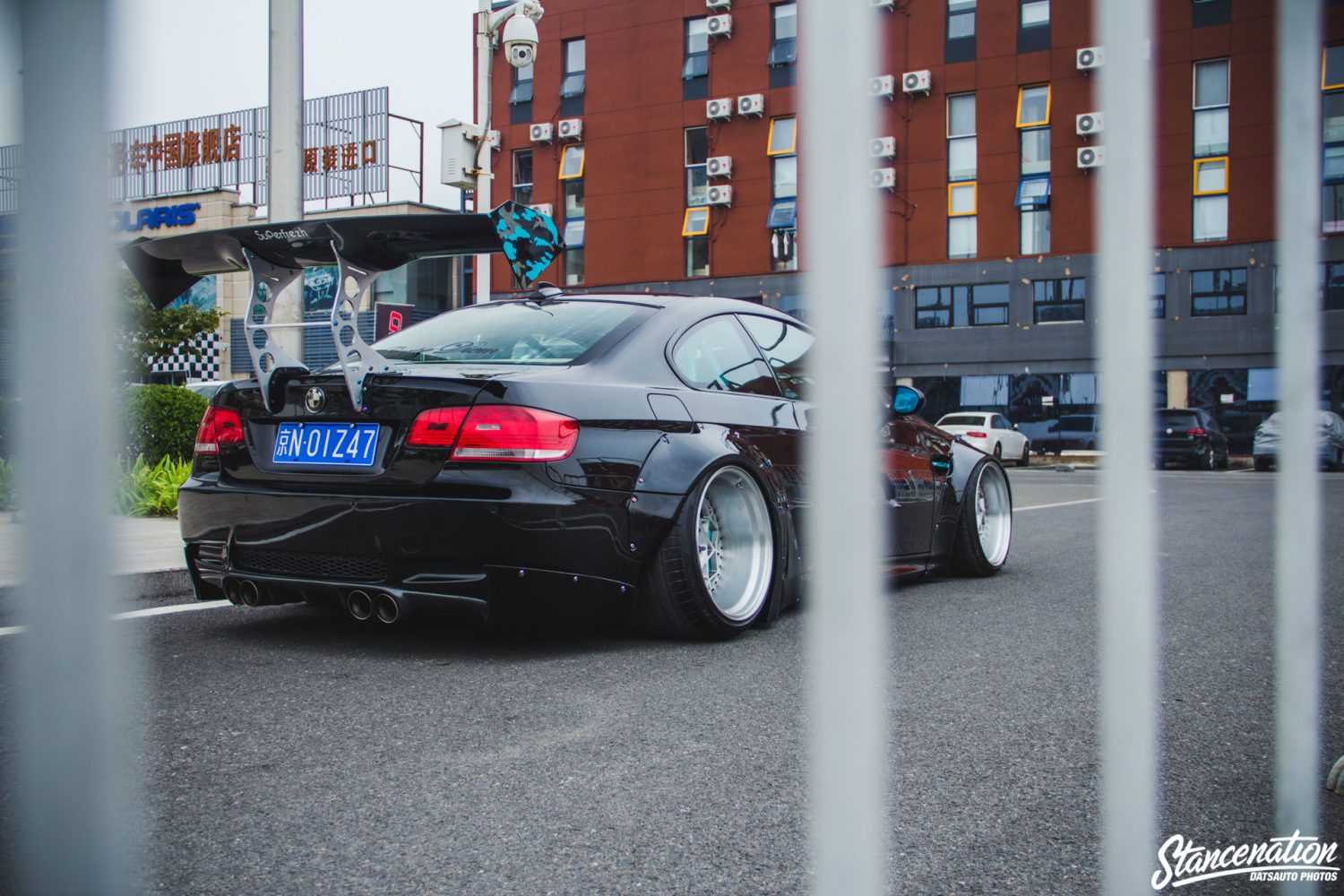 A shiny set of rollers typically seals the deal and acts as the finishing touch on a feature worthy ride, but Bean wanted something more personal than your average off-the-shelf setup. He wanted a unique set of three-piece hoops and chose to deal with a brand that knows Euro cars and their fans to the core. A phone call was made to sunny, southern California and with Brian Henderson on the other line, wheel fitment specs were discussed in detail. Mr. Wu was going for an et-perfect setup without jeopardizing the car's mechanics or driving ability. Being a fan of the clothing company Diamond Supply Co. he wanted to incorporate the love for his favorite threads into the overall theme of his car. The one-off Rotiform DSC was born shortly thereafter. The Tiffany blue bolts pay homage to Diamond and set off the brushed finish very well. Custom offsets all around with 11j fronts and 13j rears do a thorough job in bridging the gap between fender and lip.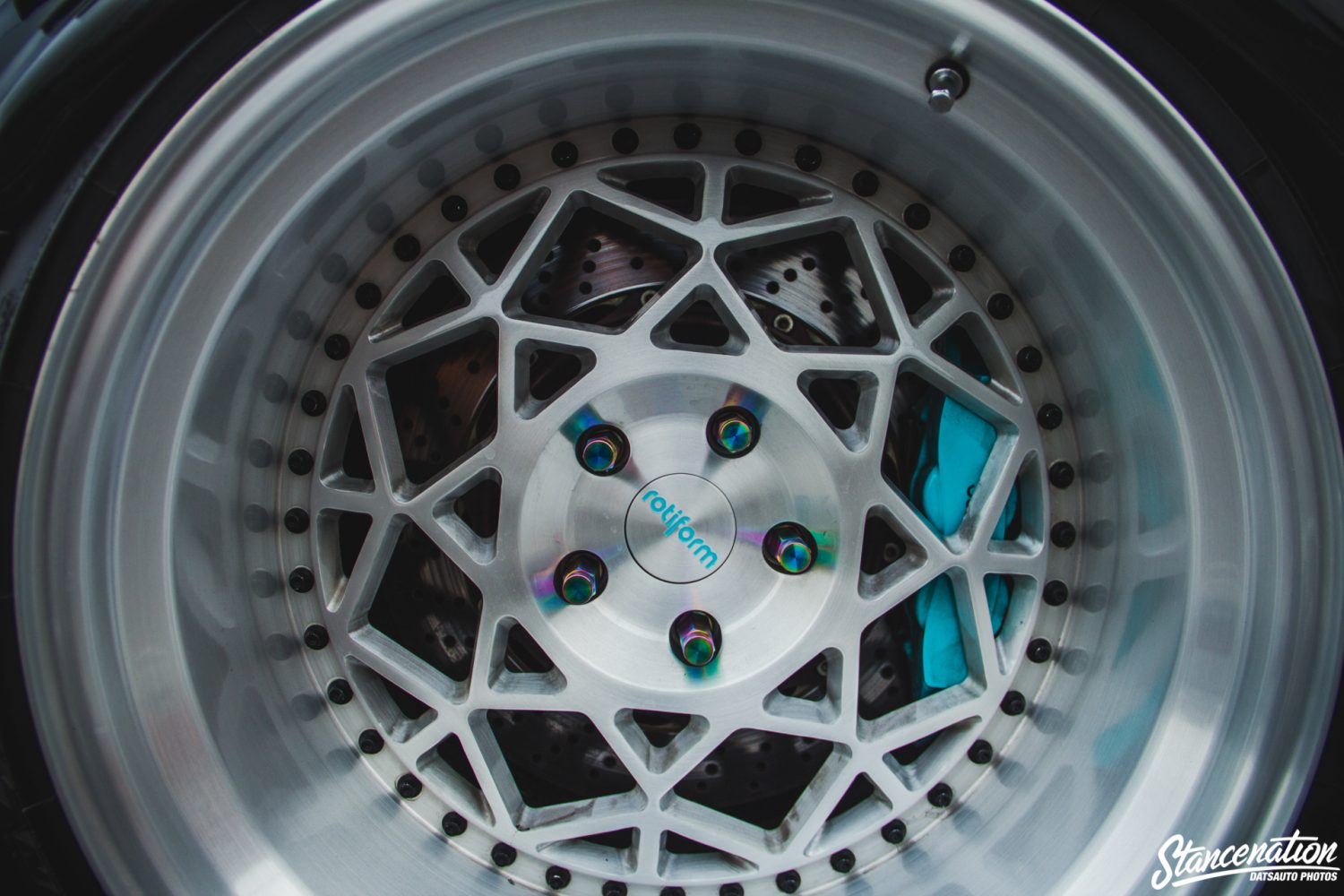 Continuing with the Diamond Supply Co. theme takes you inside the cockpit with a healthy amount of Tiffany blue pieces sprinkled about in a tasteful fashion. Nothing feels out of place or over the top and that is the key ingredient in every well put together Euro show car. This build may not look factory by any means, but the application and execution of well placed color-matched parts look right at home. The seat belts and half cage match the exterior accents and blend nicely with the Alcantara wrapped Porsche buckets and shift knob. Having an air of luxury surrounding his car, Bean actually preferred BMW's DCT transmission to the standard h-pattern gearbox that most M3 drivers pine for allowing him to deal with day to traffic easily, yet drop the hammer when needed.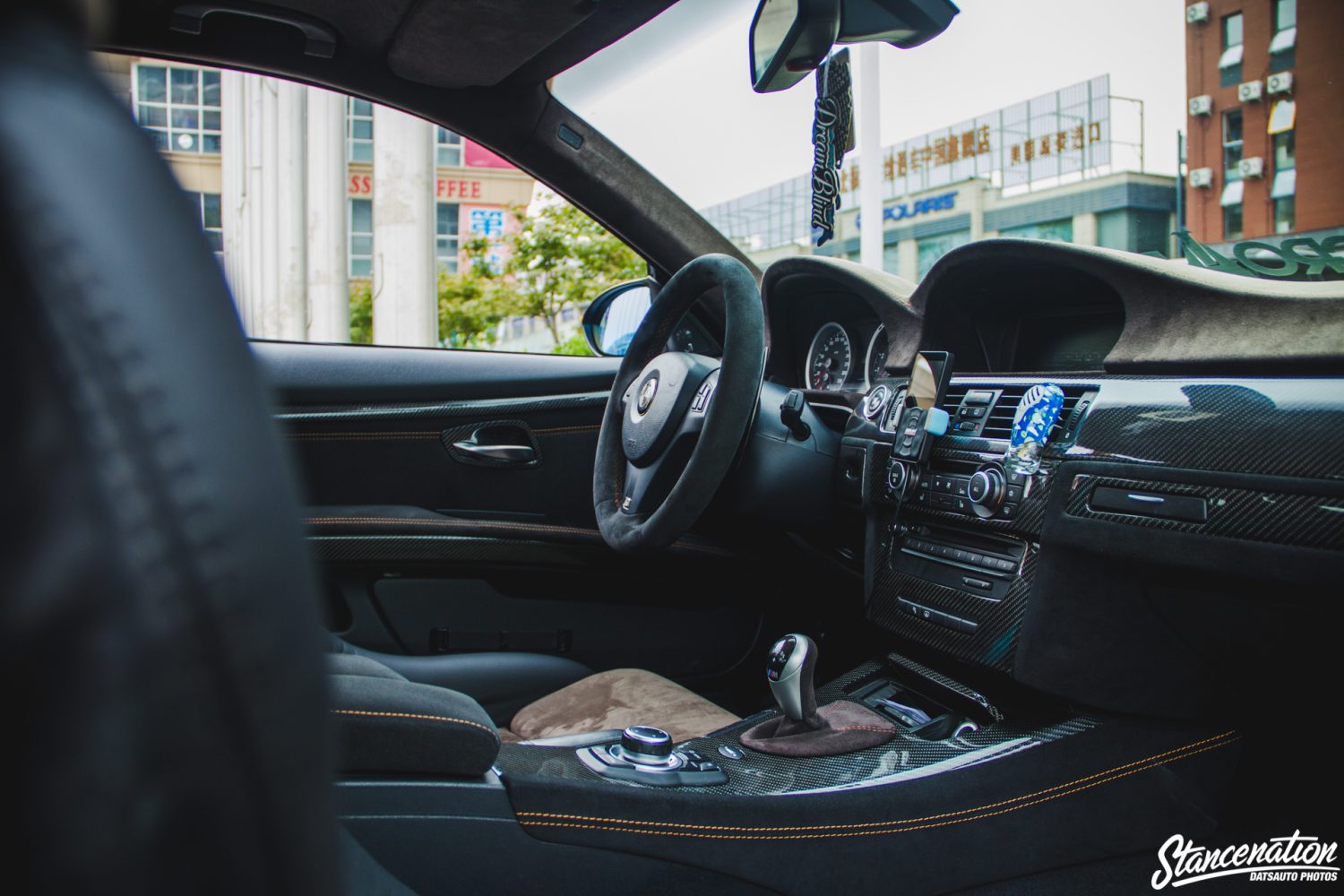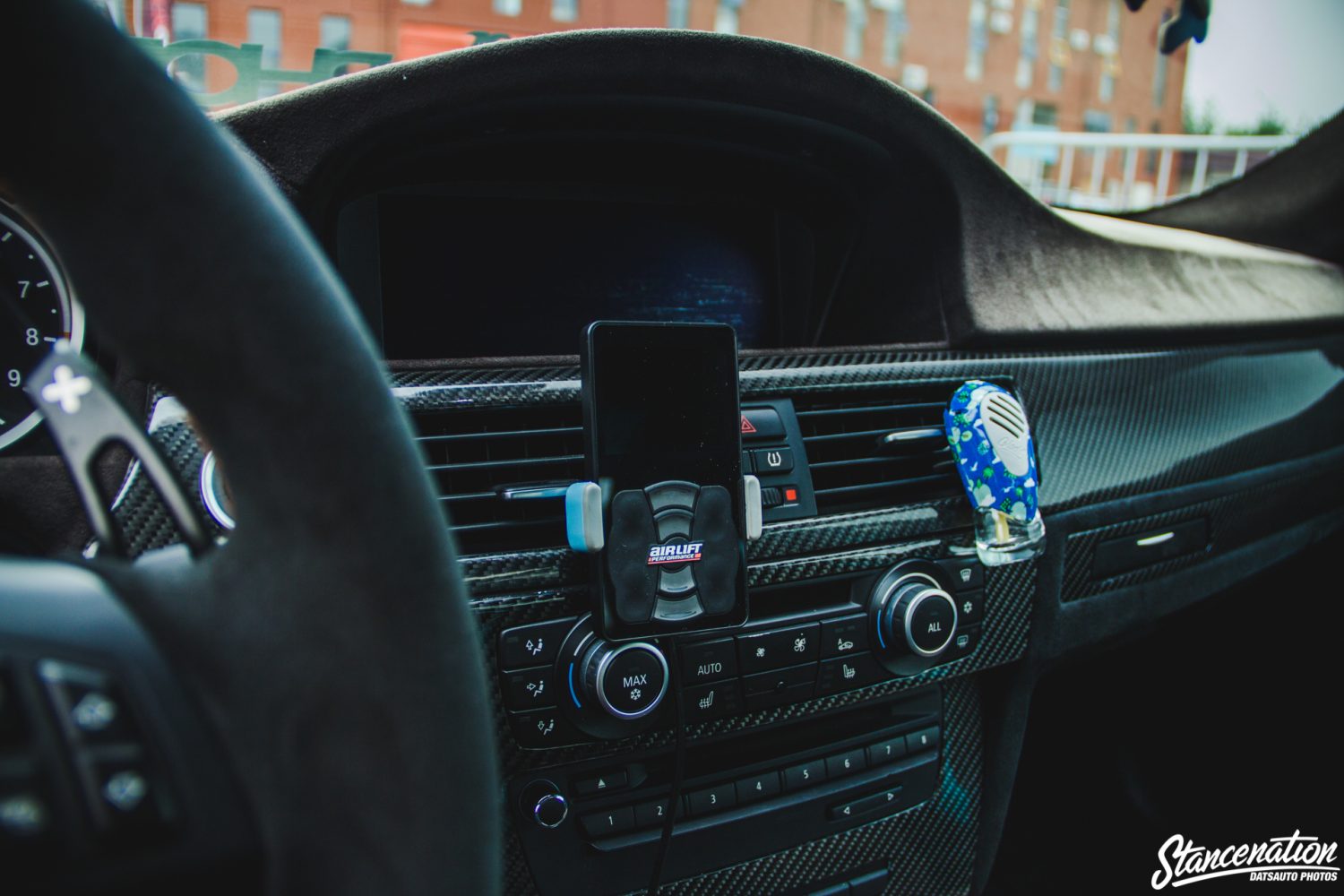 The four liter V8 mated to the aforementioned transmission offers raw, naturally aspirated power with the slightest movement of the right ankle. Obligatory bolt-ons including a full exhaust and intake breathe a little extra life into an already formidable motor. Some will say that the level of exterior and interior work supersedes what is done under the bonnet, but an M3 will always be that. An M3. A true driver's car in every sense of the phrase and Bean did an excellent job at combining multiple passions and expressing them through one well done outlet. Bimmer purists might gawk at the excessive wheel specs or crazy body kit, but the beauty of being apart of our community is that like with any art form there isn't one sole way of going about it. Build a car for you. Not the internet or for followers. At the end of the day you are the one driving it and the time and dedication that go into your passion is what keeps this culture alive. We give Mr. Wu two thumbs up!