Forget the cool introduction, scratch the intricately woven beginning because in all seriousness, it's merely there to grab your attention. However, by now, your attention should have shifted to the beautifully restored vehicle before you. "Simply stunning" is the only words that come to mind when I look at this creation. Part JDM legend, part work truck, this bad boy is like a reverse mullet, party in the front, business in the back, but 100% awesome. I'd like to introduce to you, Kean Yap's Datsun Sunny Truck.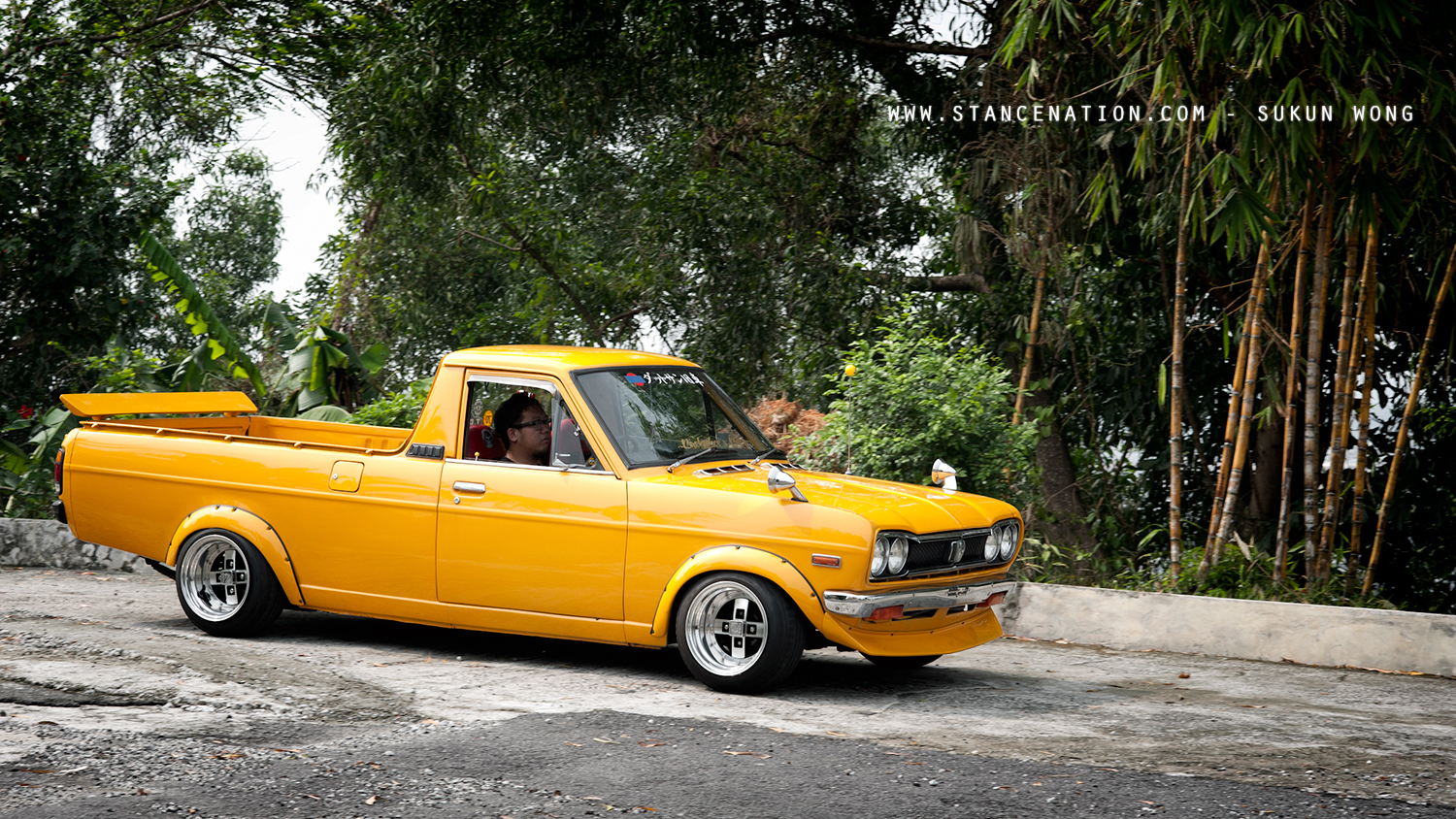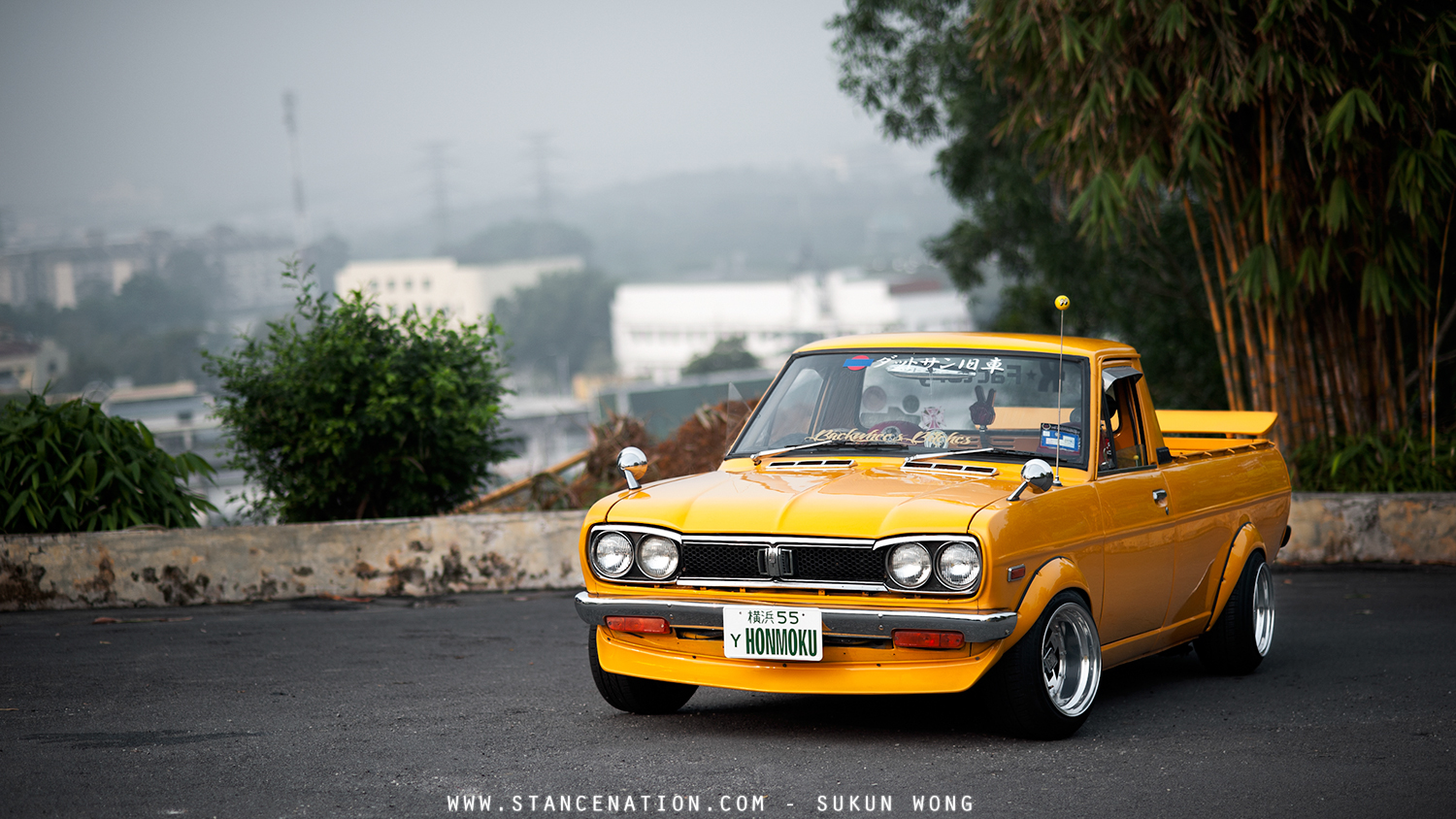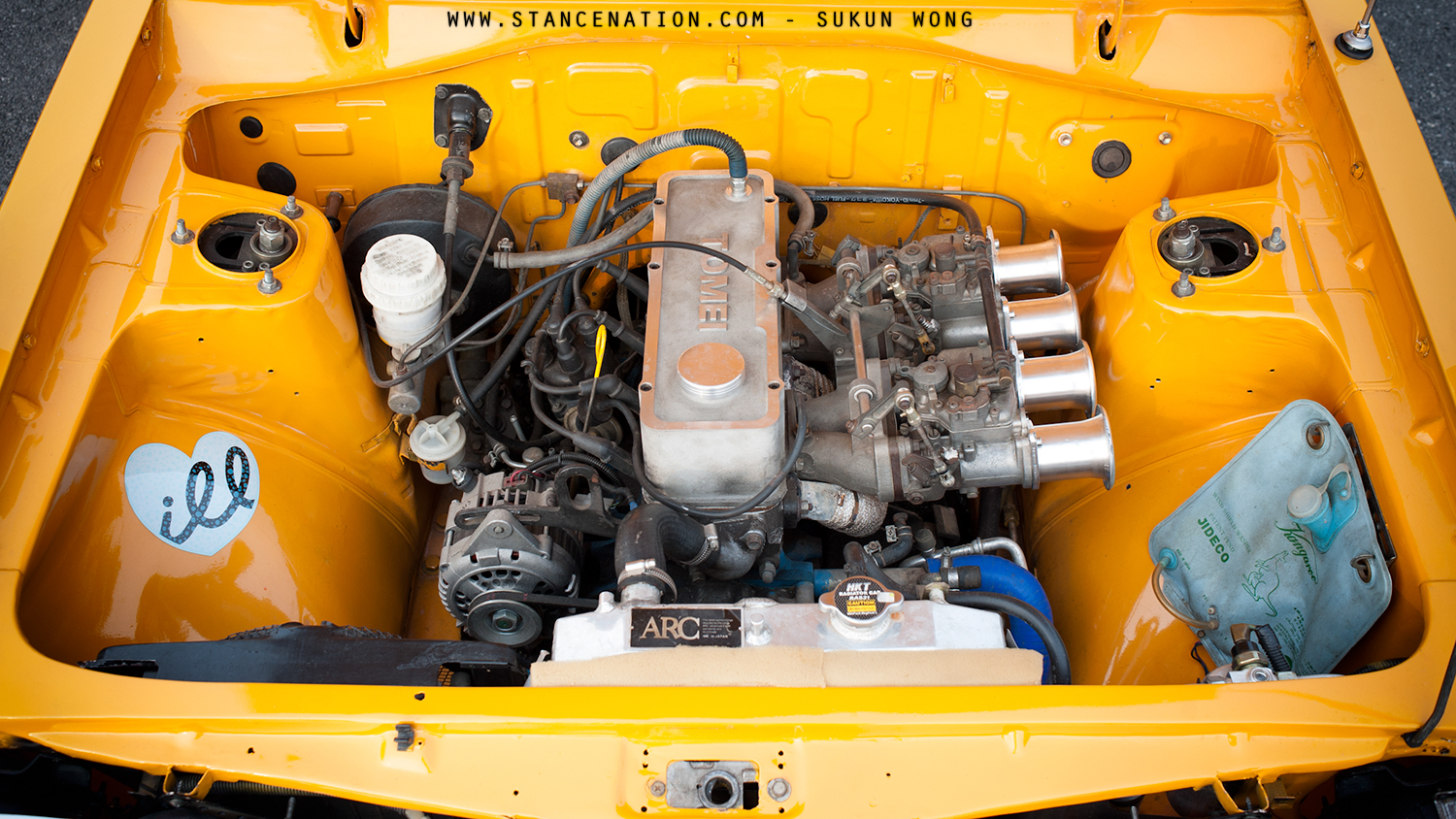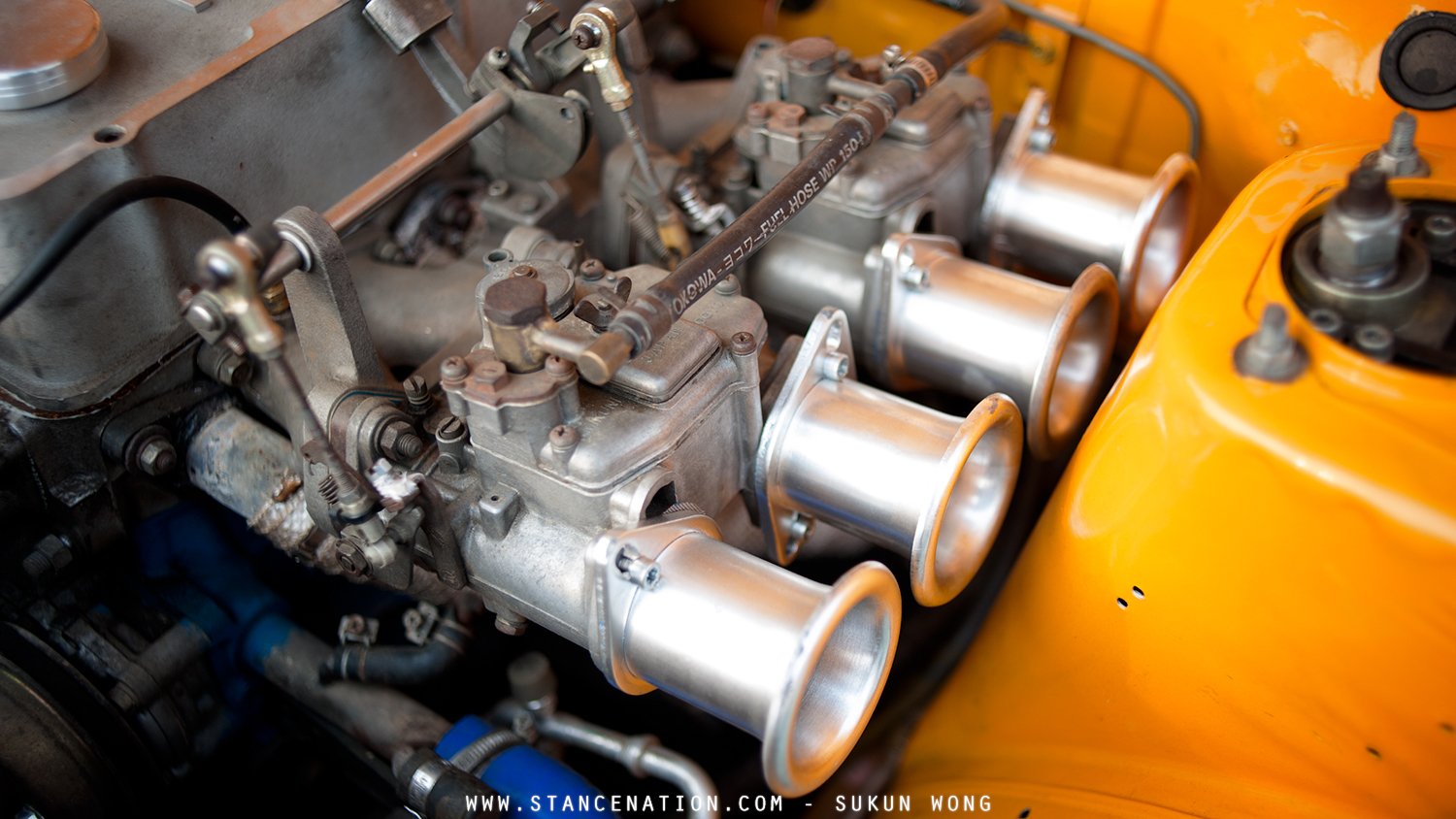 Hailing from Kuala Lumpur, Kean has owned the Datsun Sunny, sometimes known as the "Sanitora", for more than four years, initially purchasing it in 2009. However, the condition of the car has changed drastically. In dire need of an extensive restoration inside and out, Kean spared none as he brought this car to its former glory…with a twist. Rather than keep the stock front end, Kean decided to go with the route of a Hakosuka front end from the famous GC10 Skyline. Hence, "Hakotora" was born!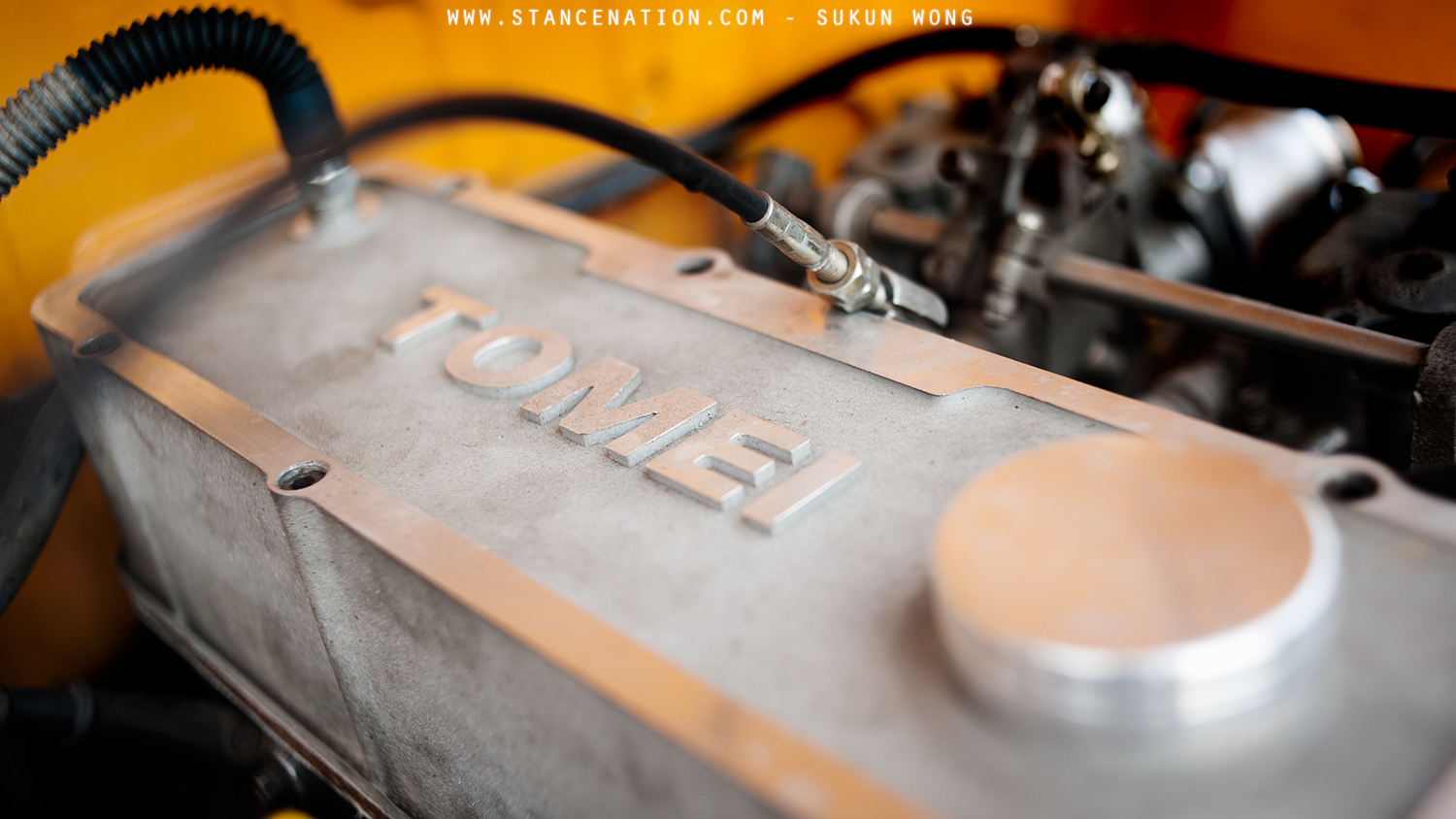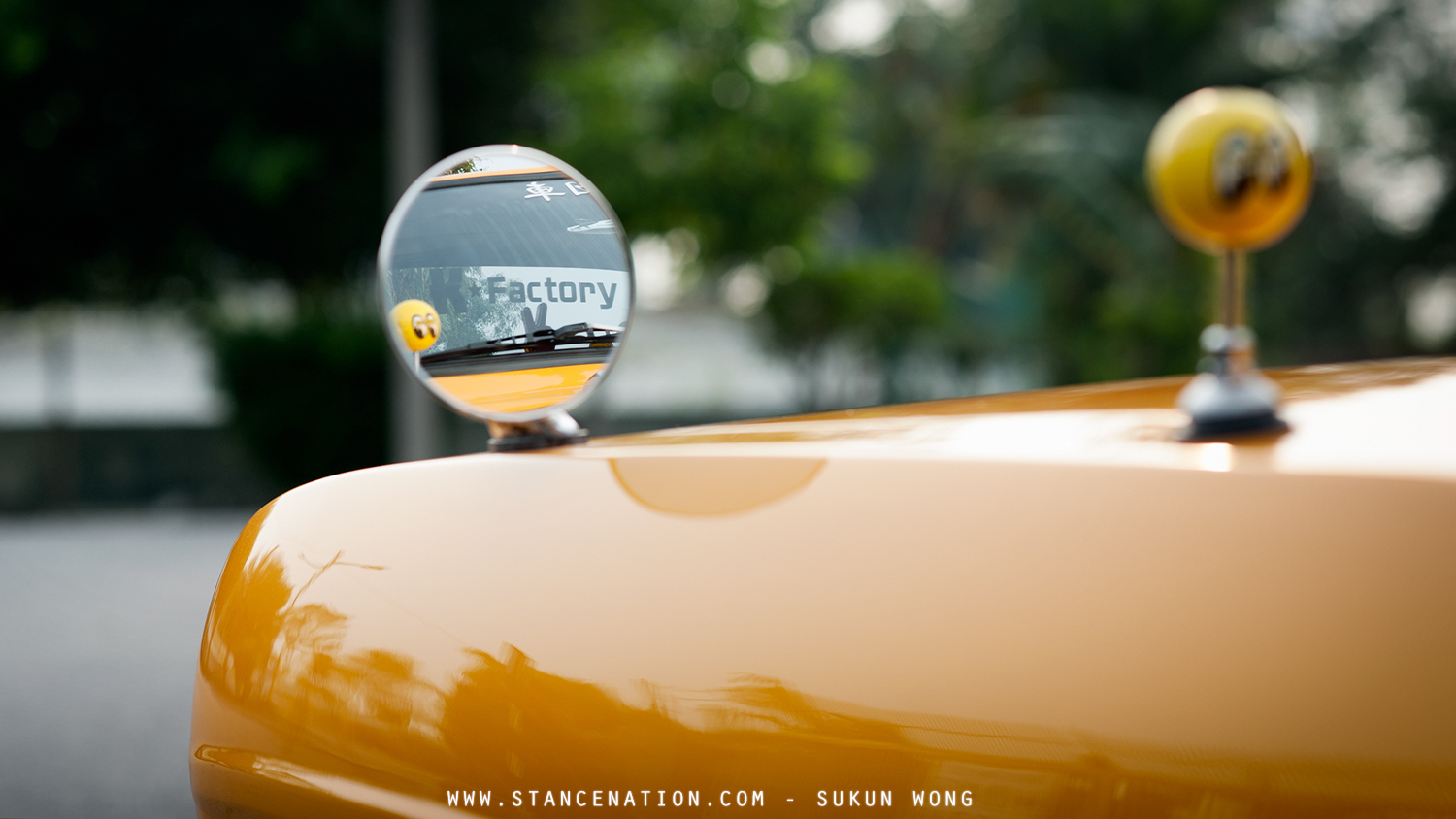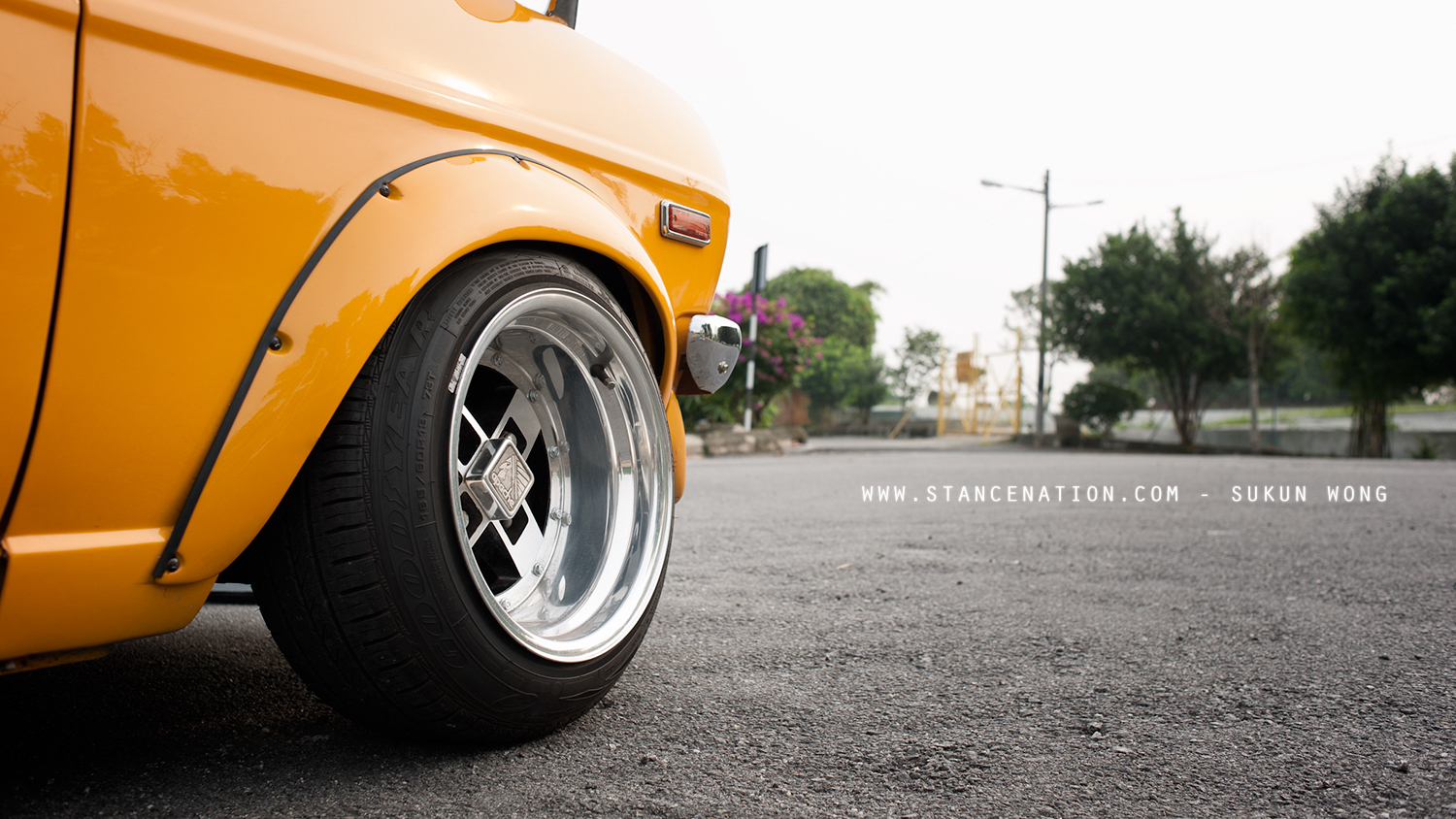 Kean didn't want to stop at just restoring the car. Rather, he was inspired by a trip he took to Japan where he began to stockpile and retrofit other parts for various applications to function on this Datsun long bed. Sourcing the usable parts and retrofitting them to the car were some of the toughest things Kean encountered with this build. Look around and you can spot some parts familiar and others unknown.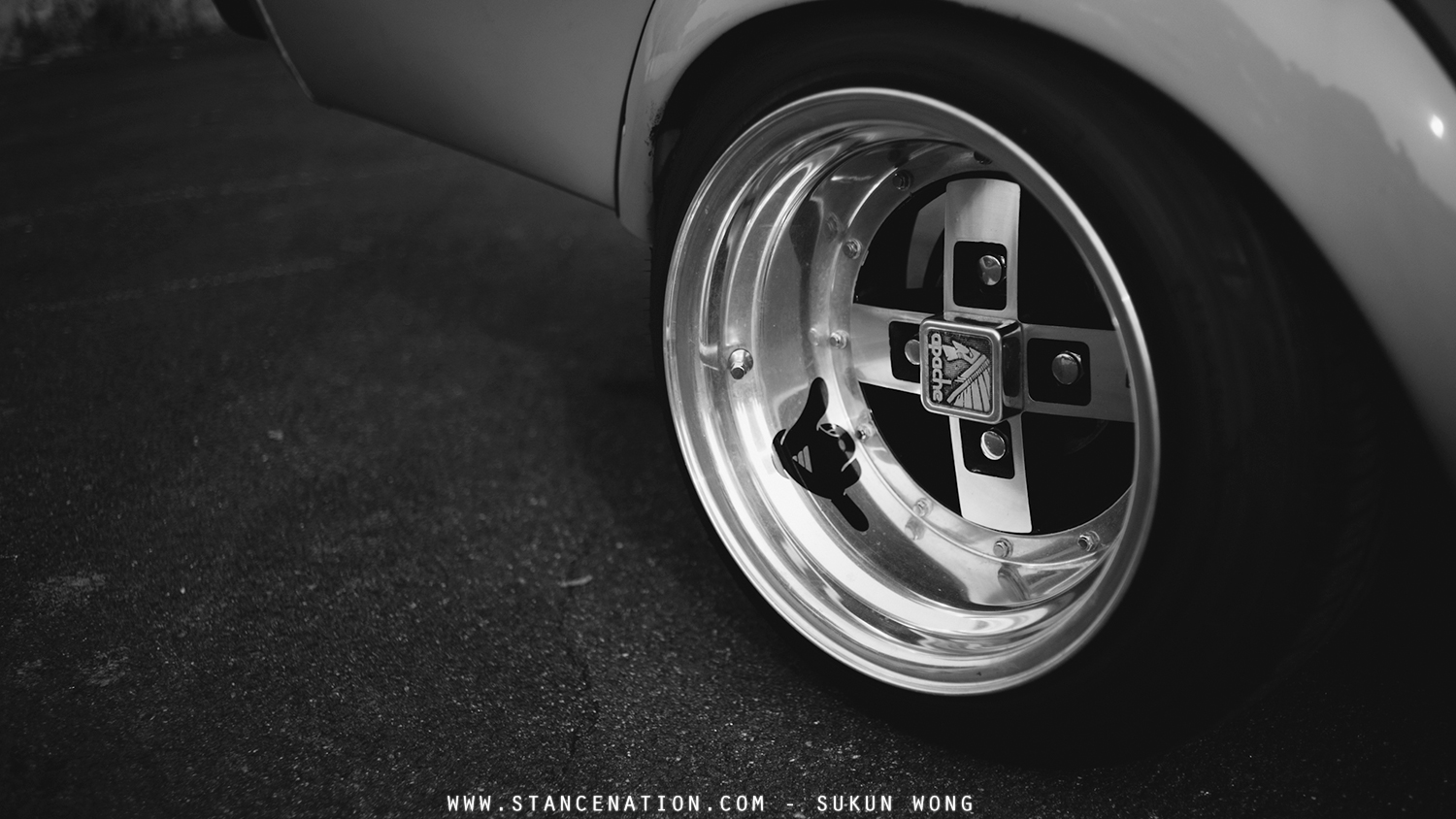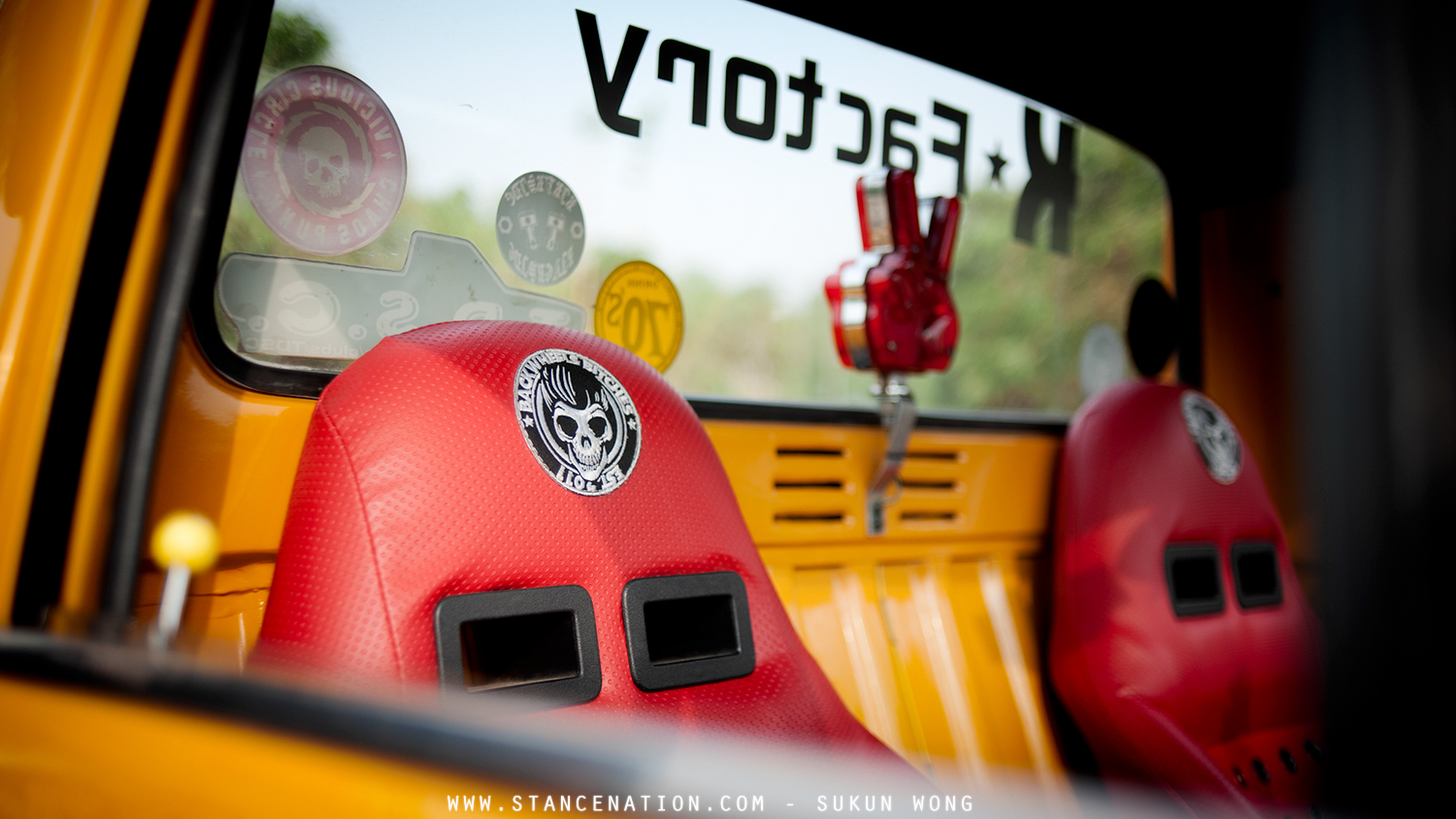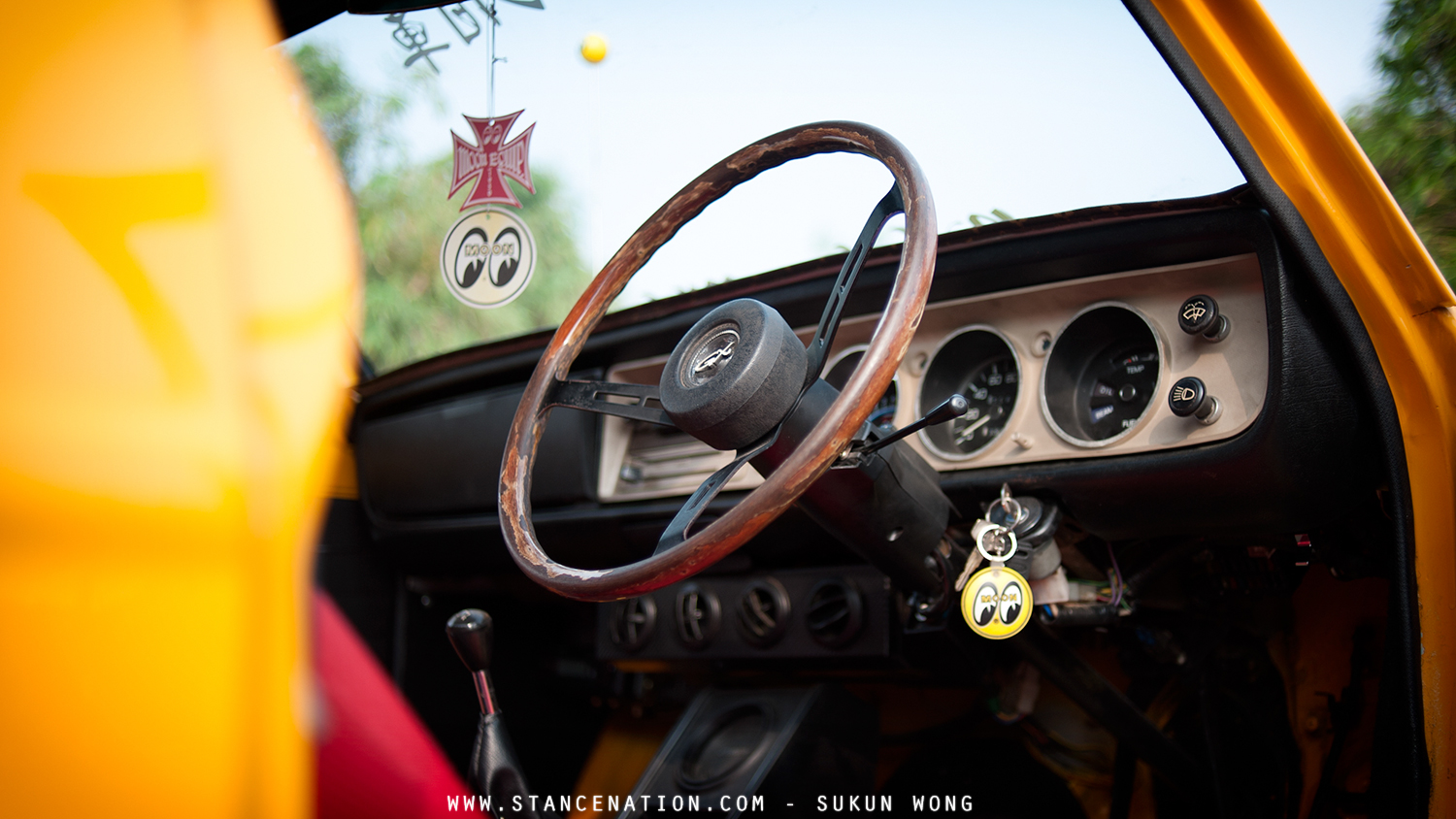 Just like how the exterior of this car isn't exactly conventional, neither is the interior. Kean tells us his favorite thing about this car would have to be that the truck modding scene is underdeveloped. He likes to be different and it surely stands out. Although it looks as if it was completely factory, Kean added his own touches. Car styling overseas can be very broad and cover a myriad of builds ranging from clean to extreme but I feel as if this one captures the middle ground perfectly.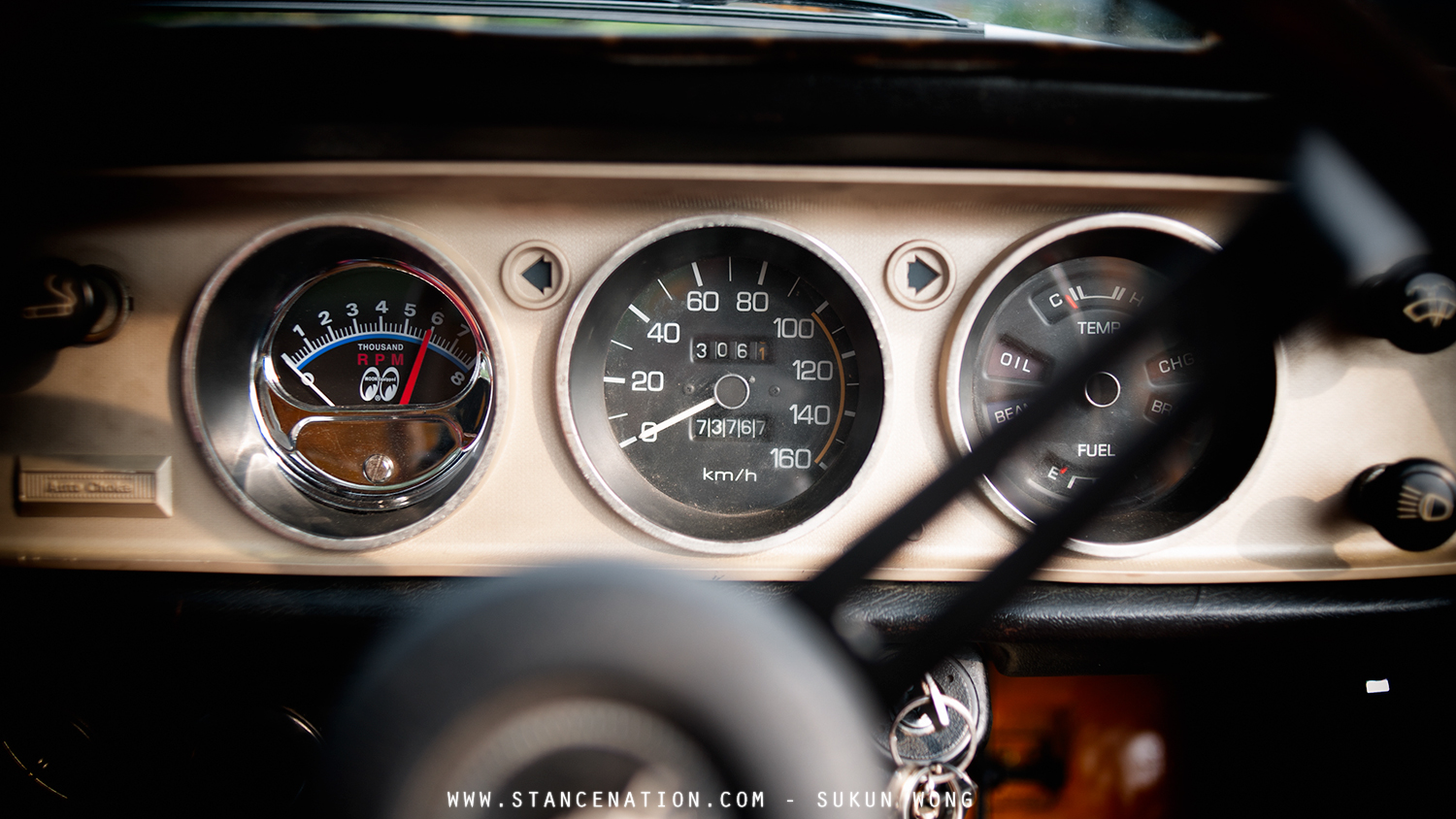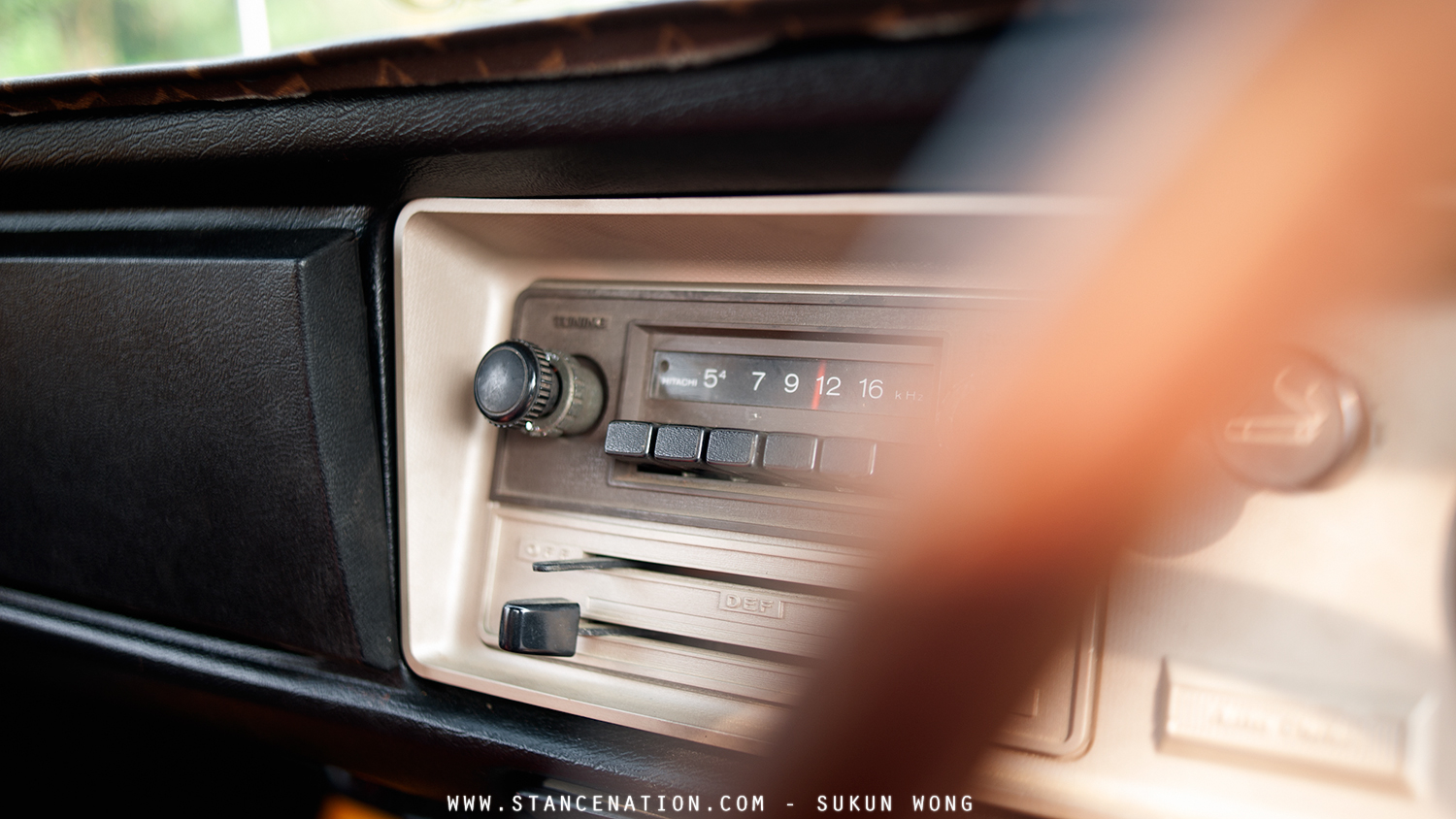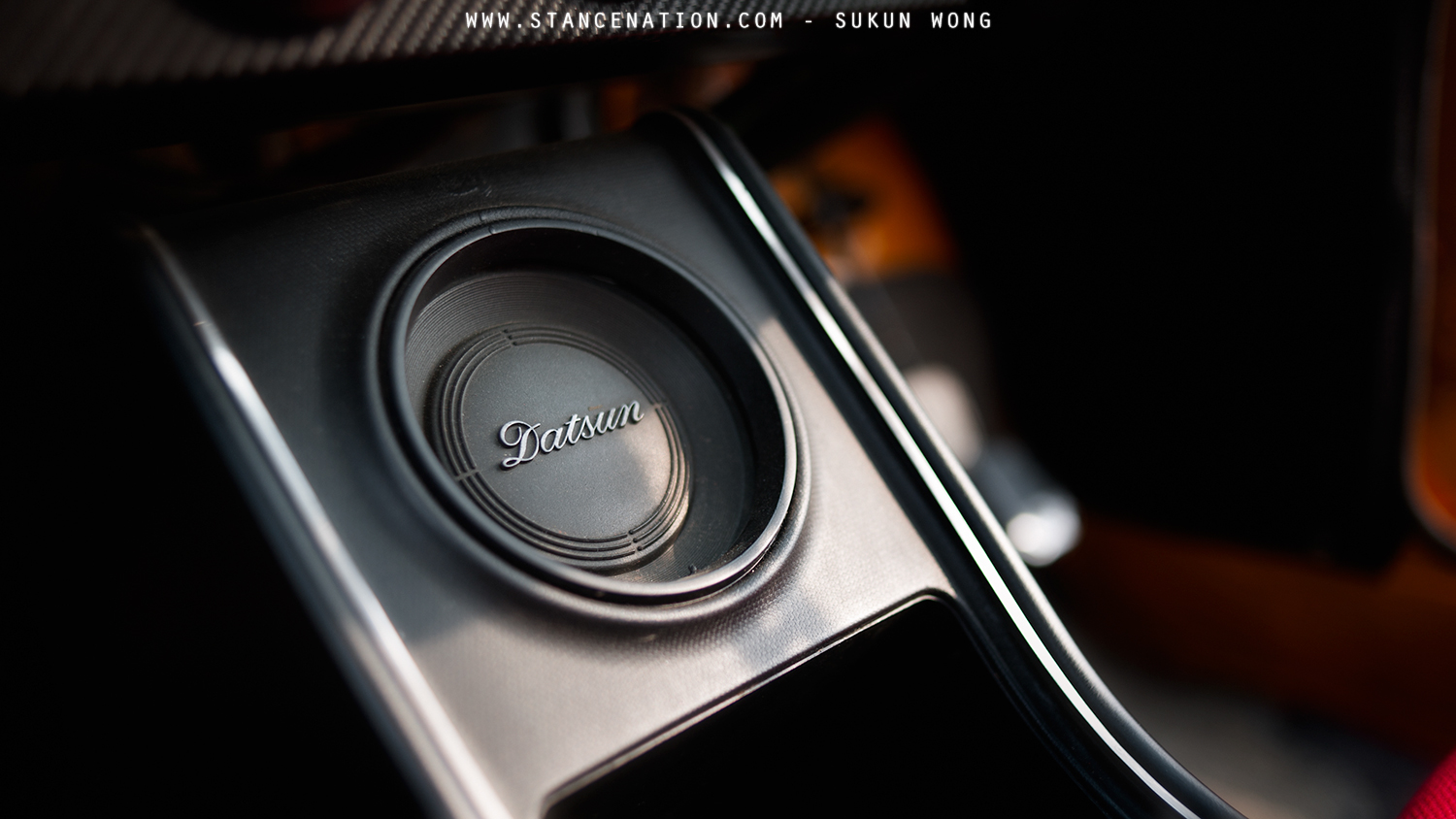 The chin spoiler and fender mirrors complete the Hakosuka look when coupled with the flares that are sitting over a set of Enkei Apache coming in at 13×9 at all four corners. A playful yellow gives a coincidental nod to its name, enveloping the car inside and out, with the red bucket seats to contrast.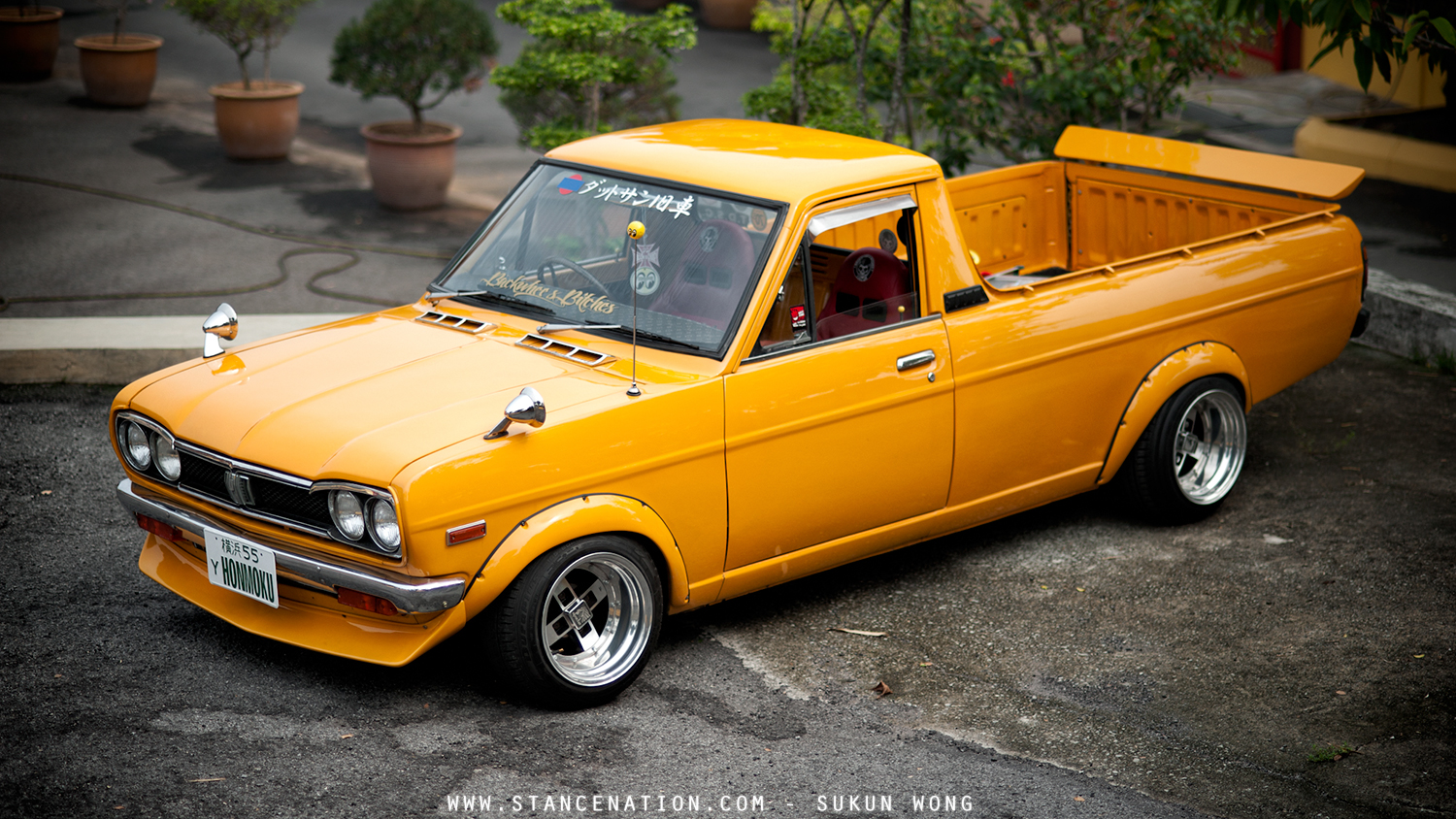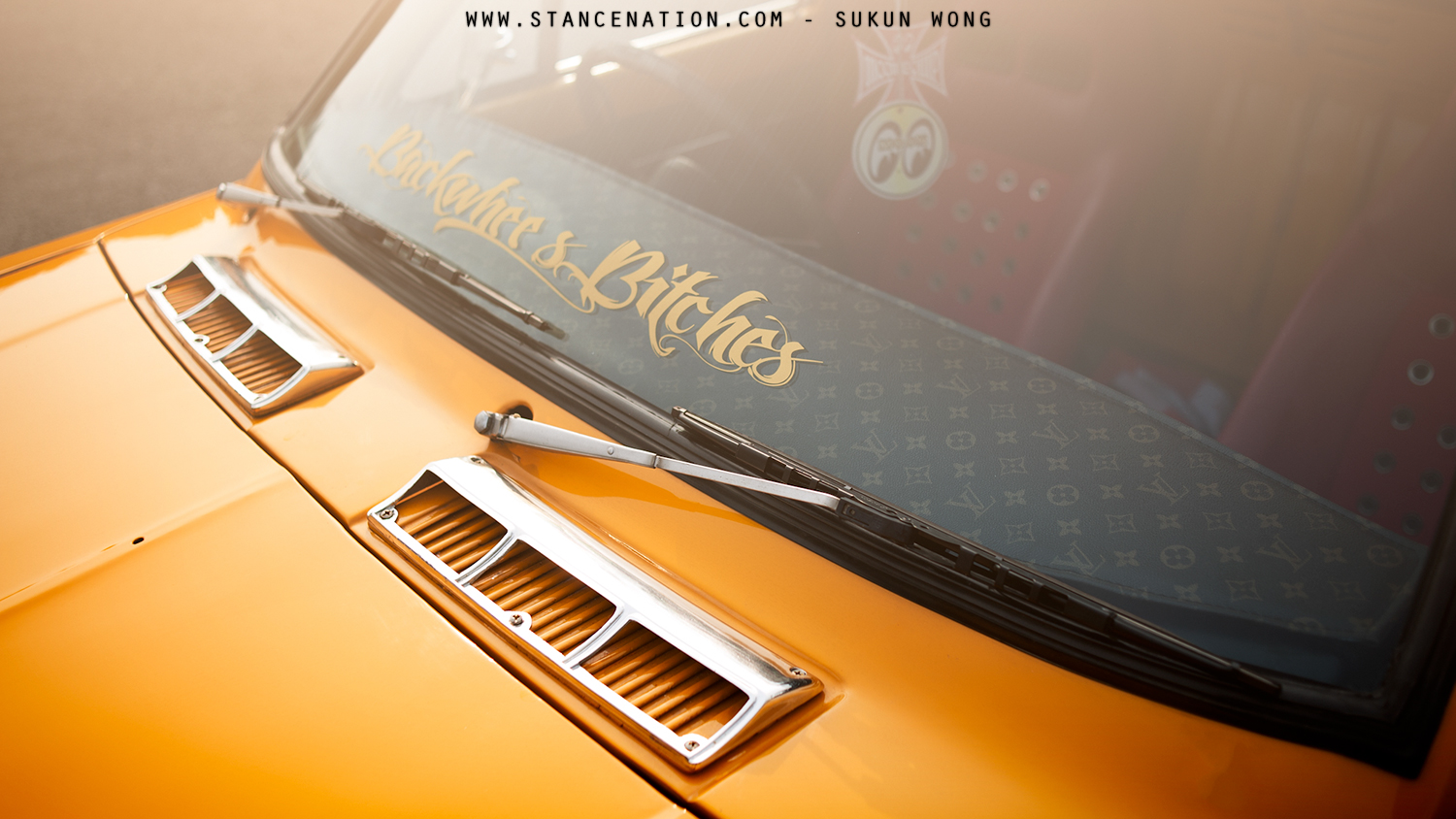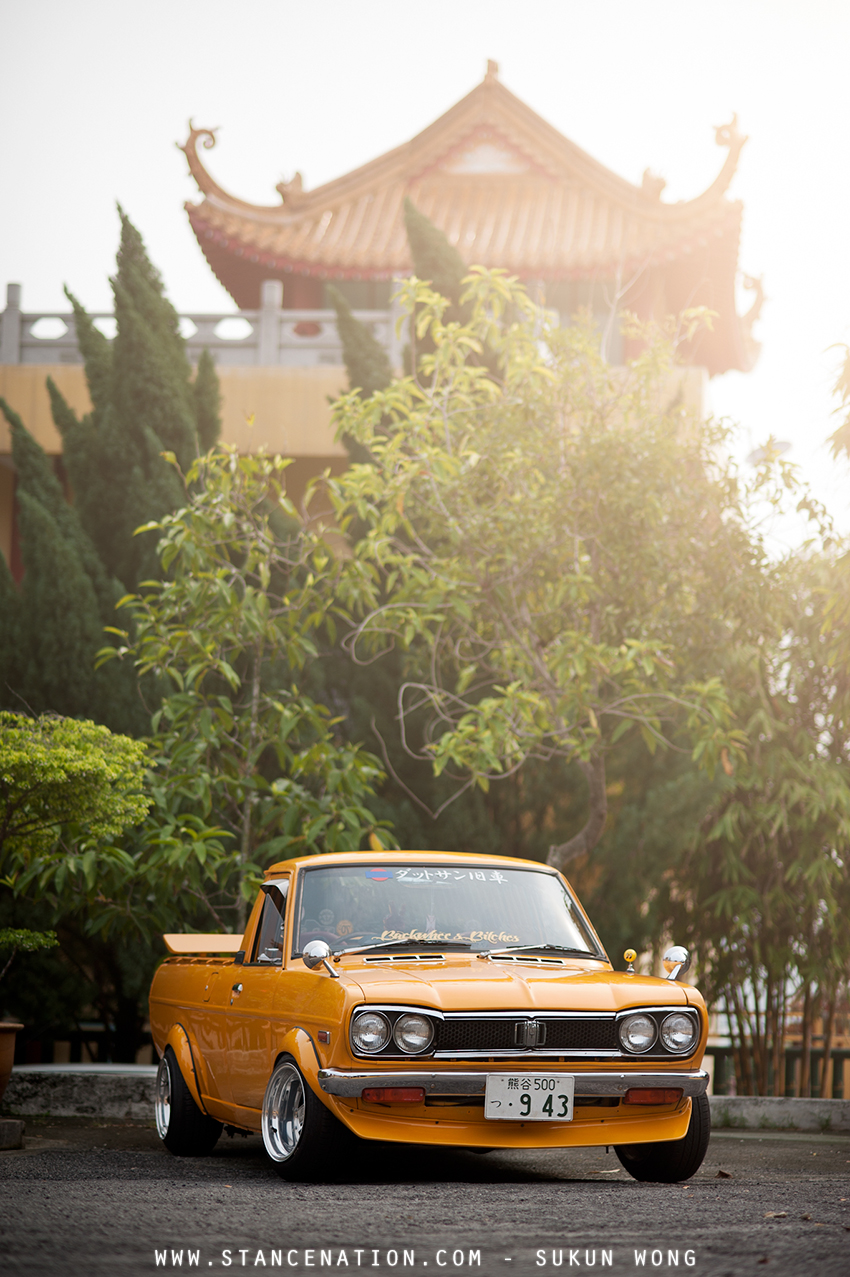 Looks unfamiliar? It does to me. That's because it's a Supertrapp Spark Arrestor exhaust, built for a motorbike, fitted on this truck. Anyways, enjoy the rest of the feature with the spectacular shots courtesy of Sukun Wong.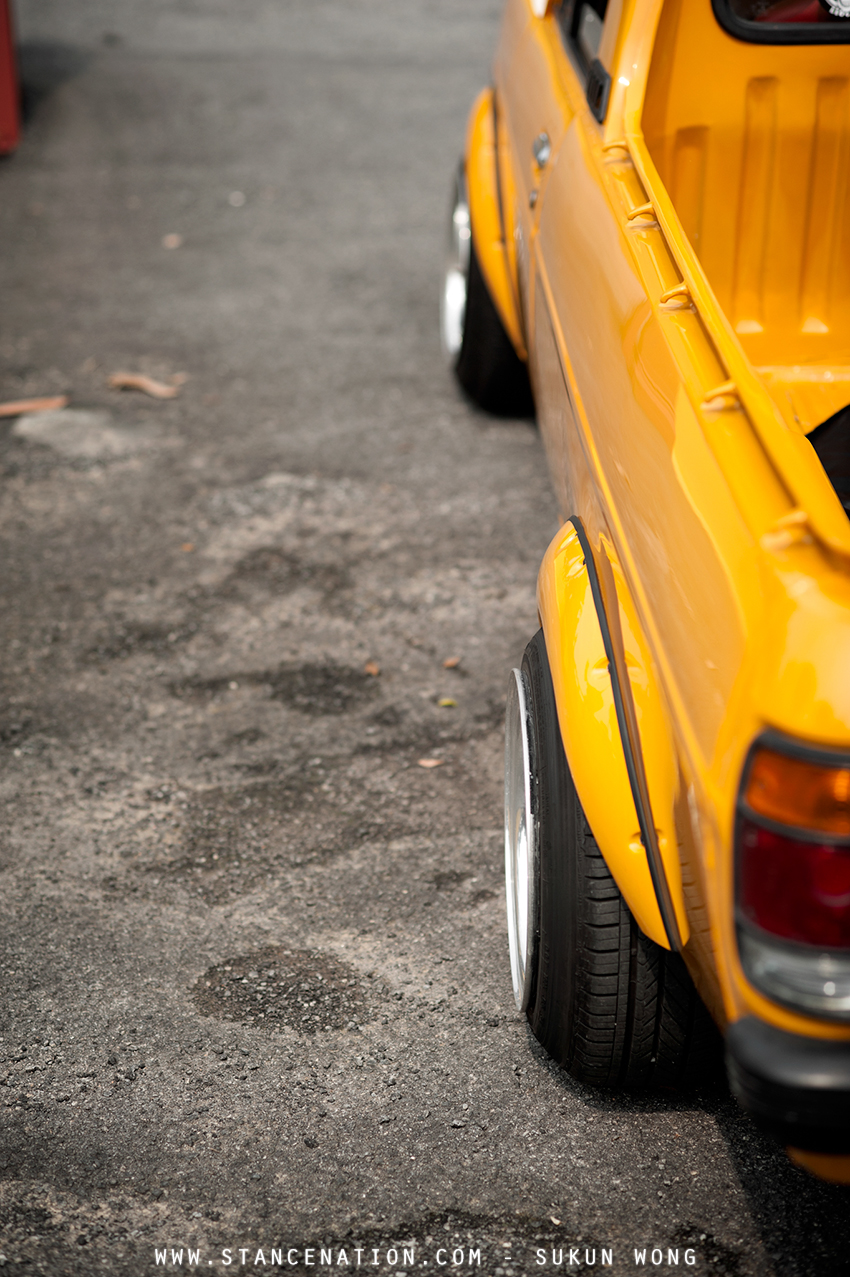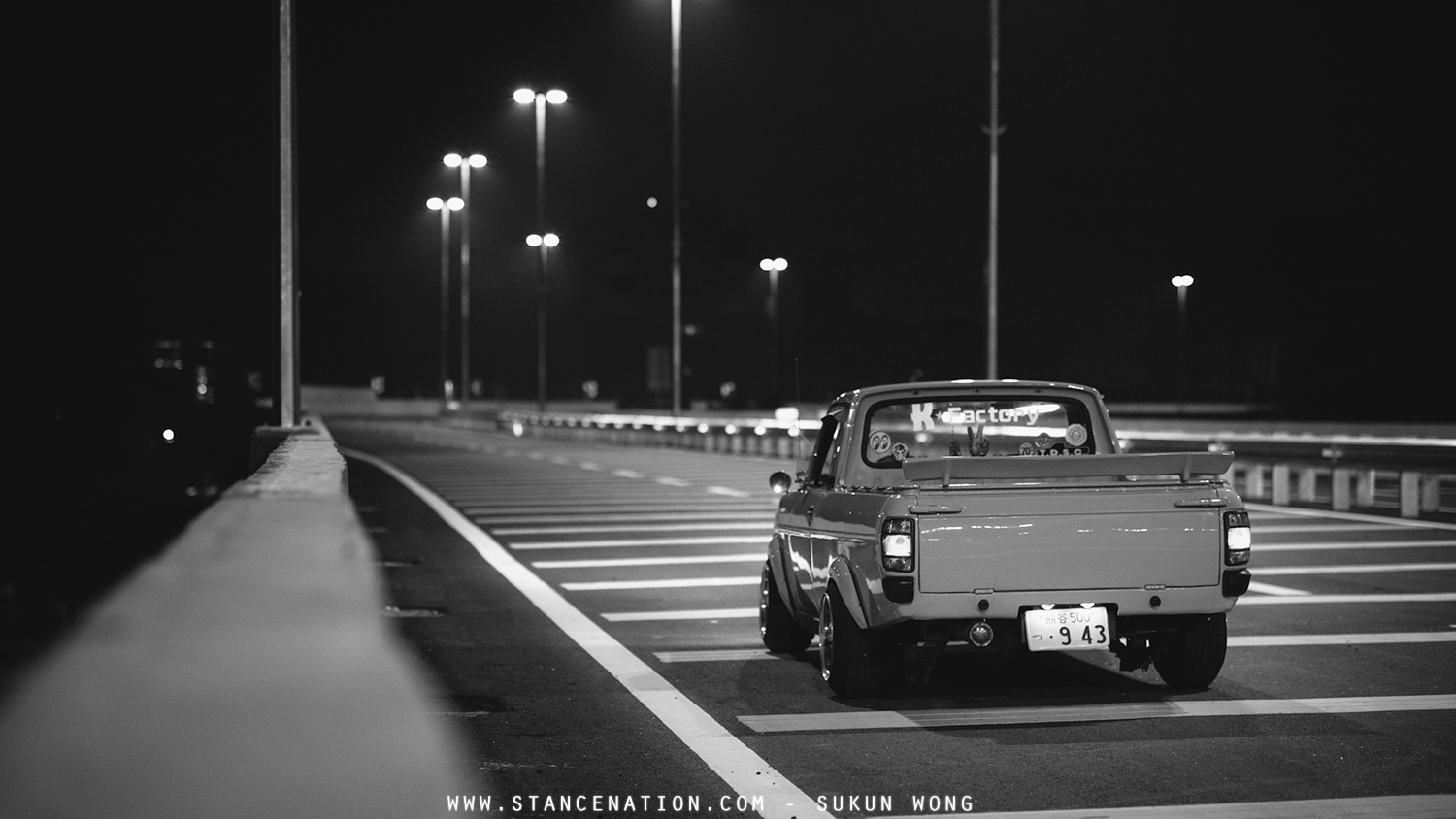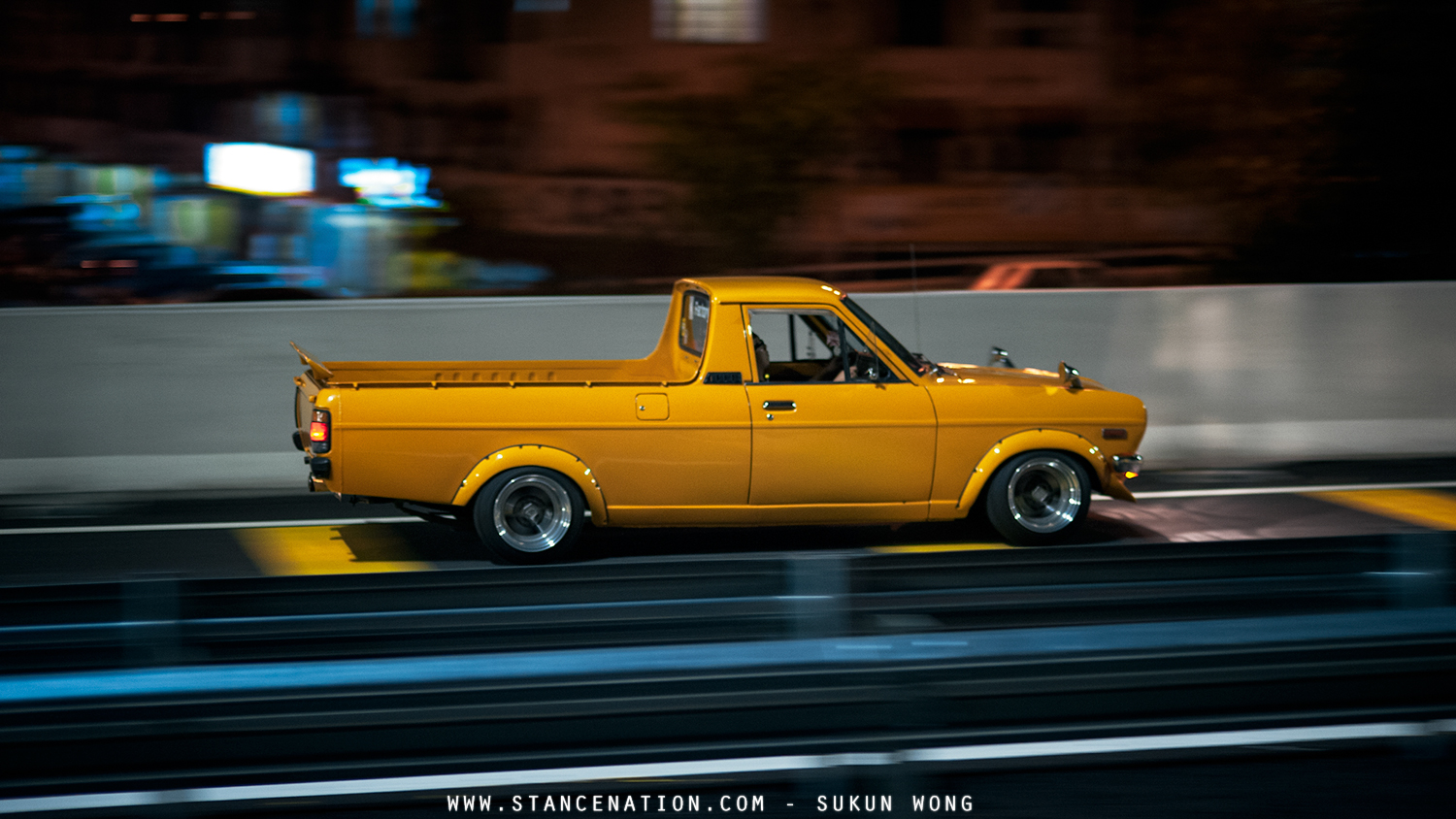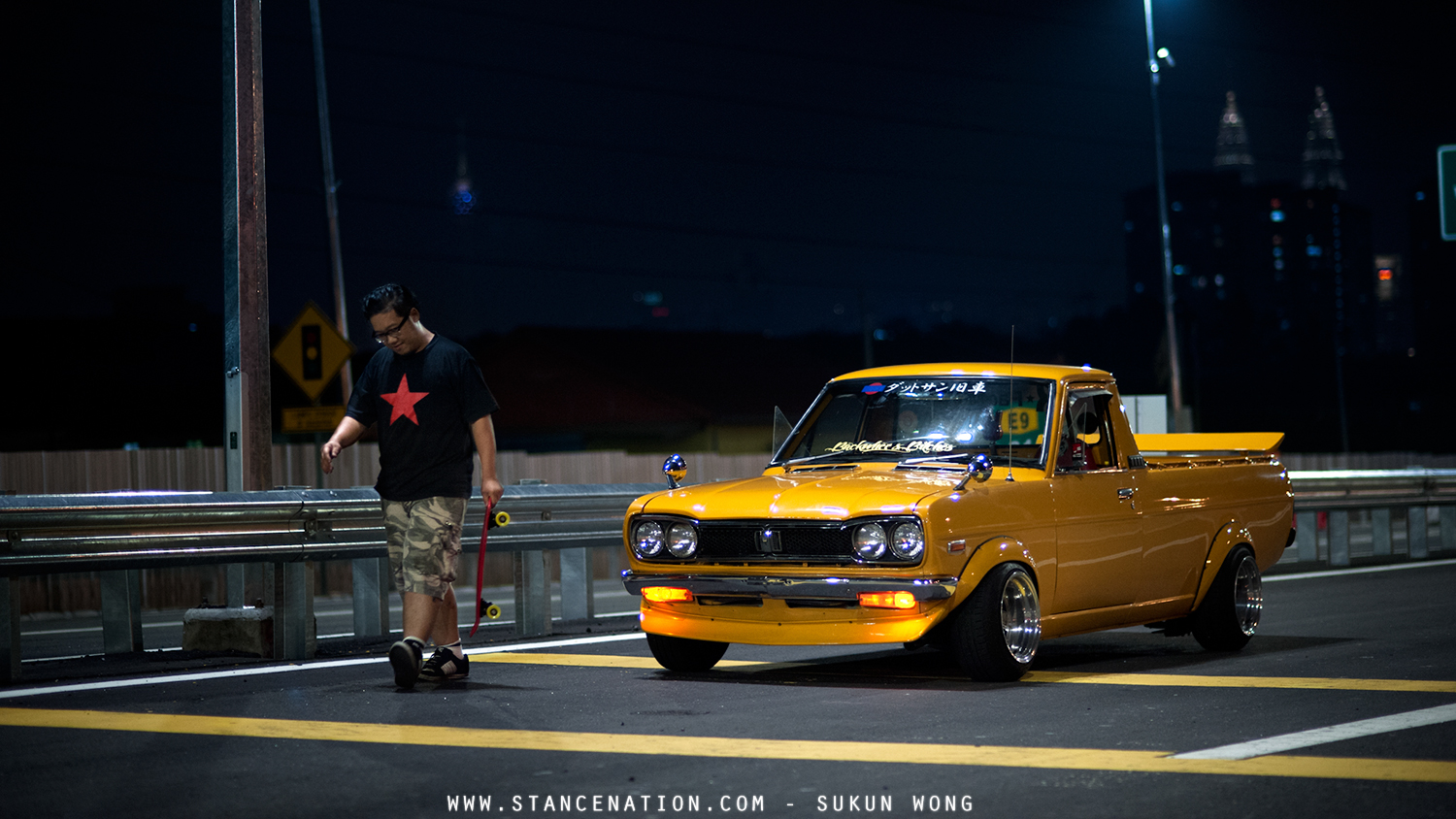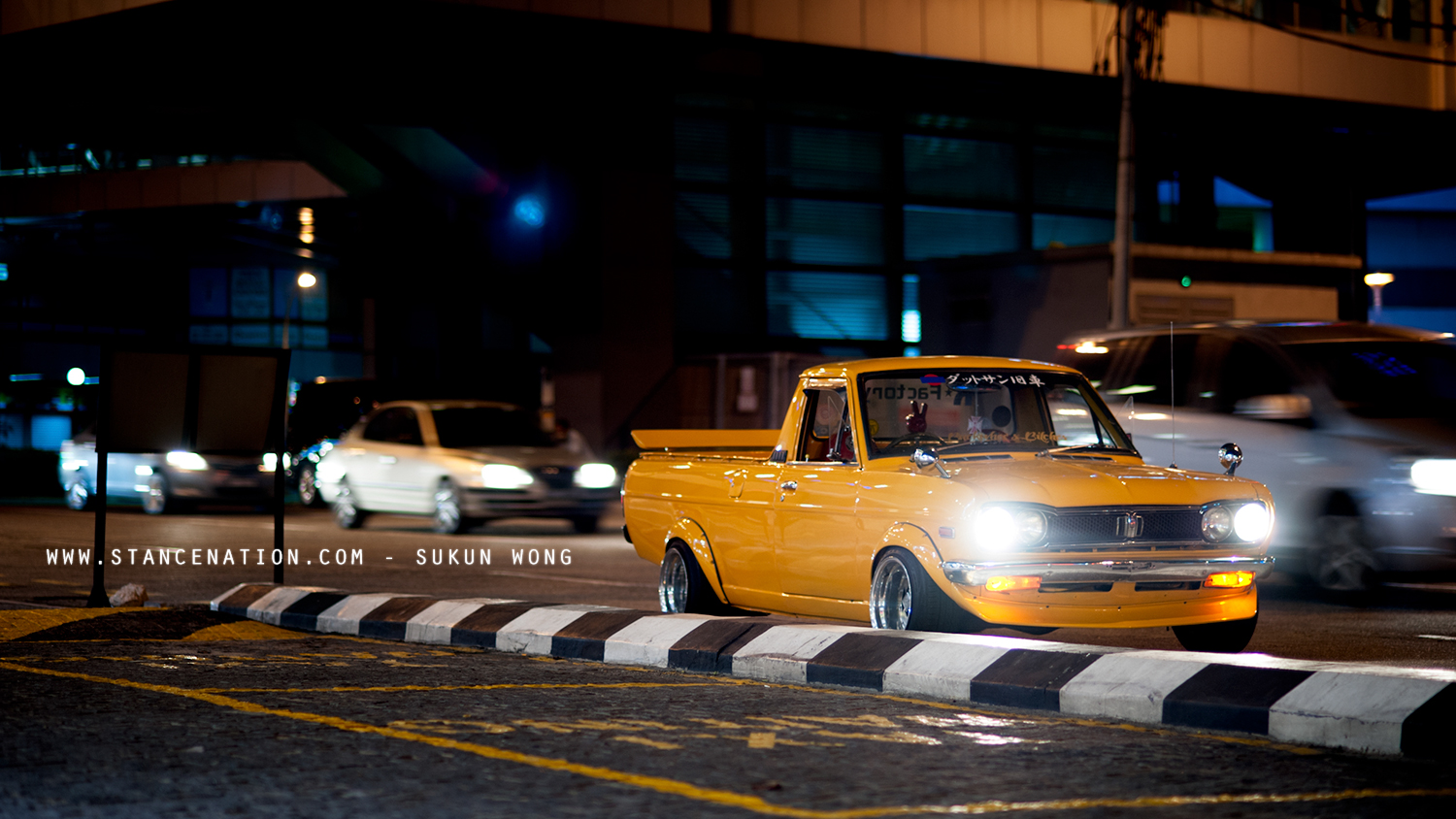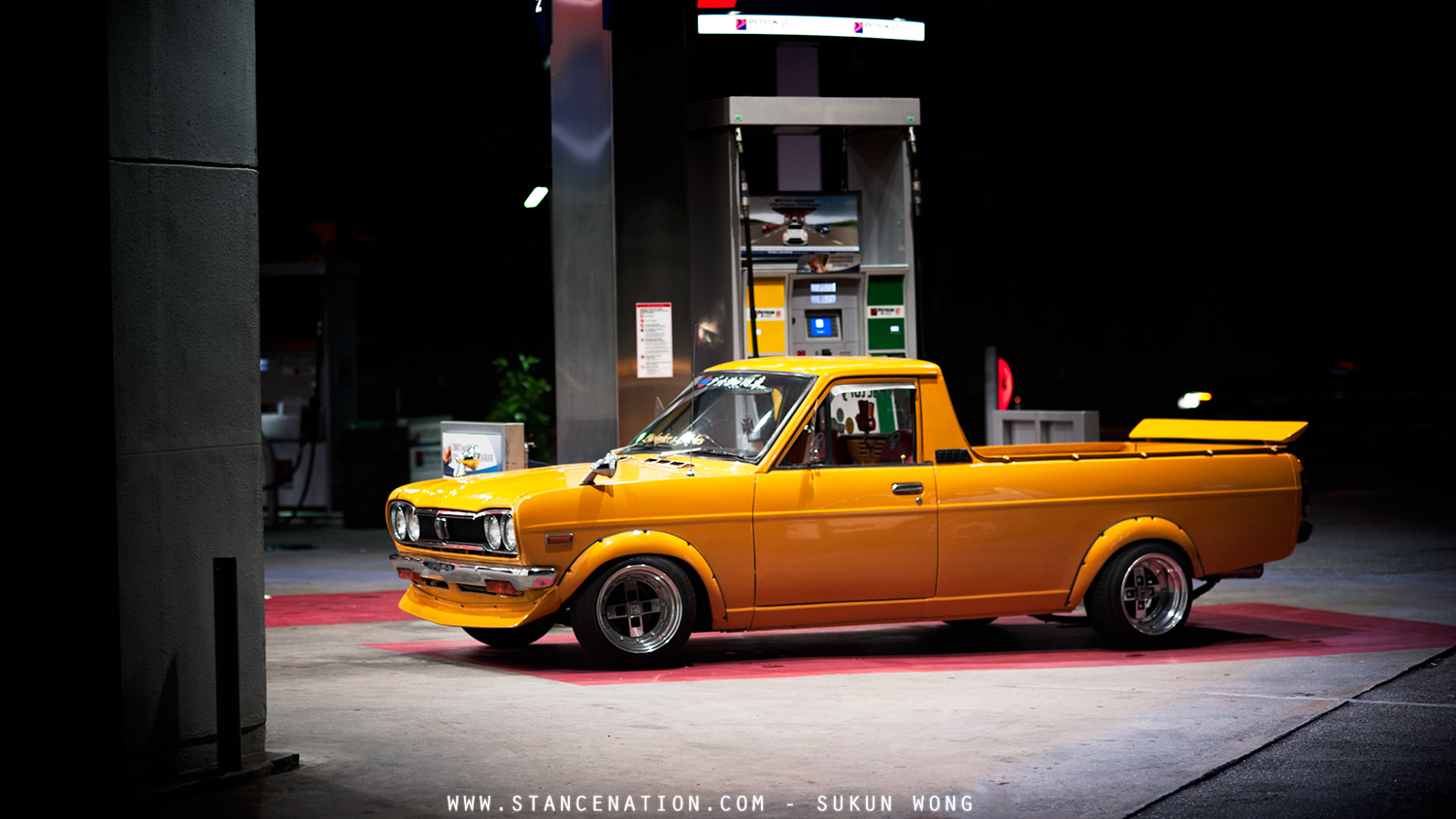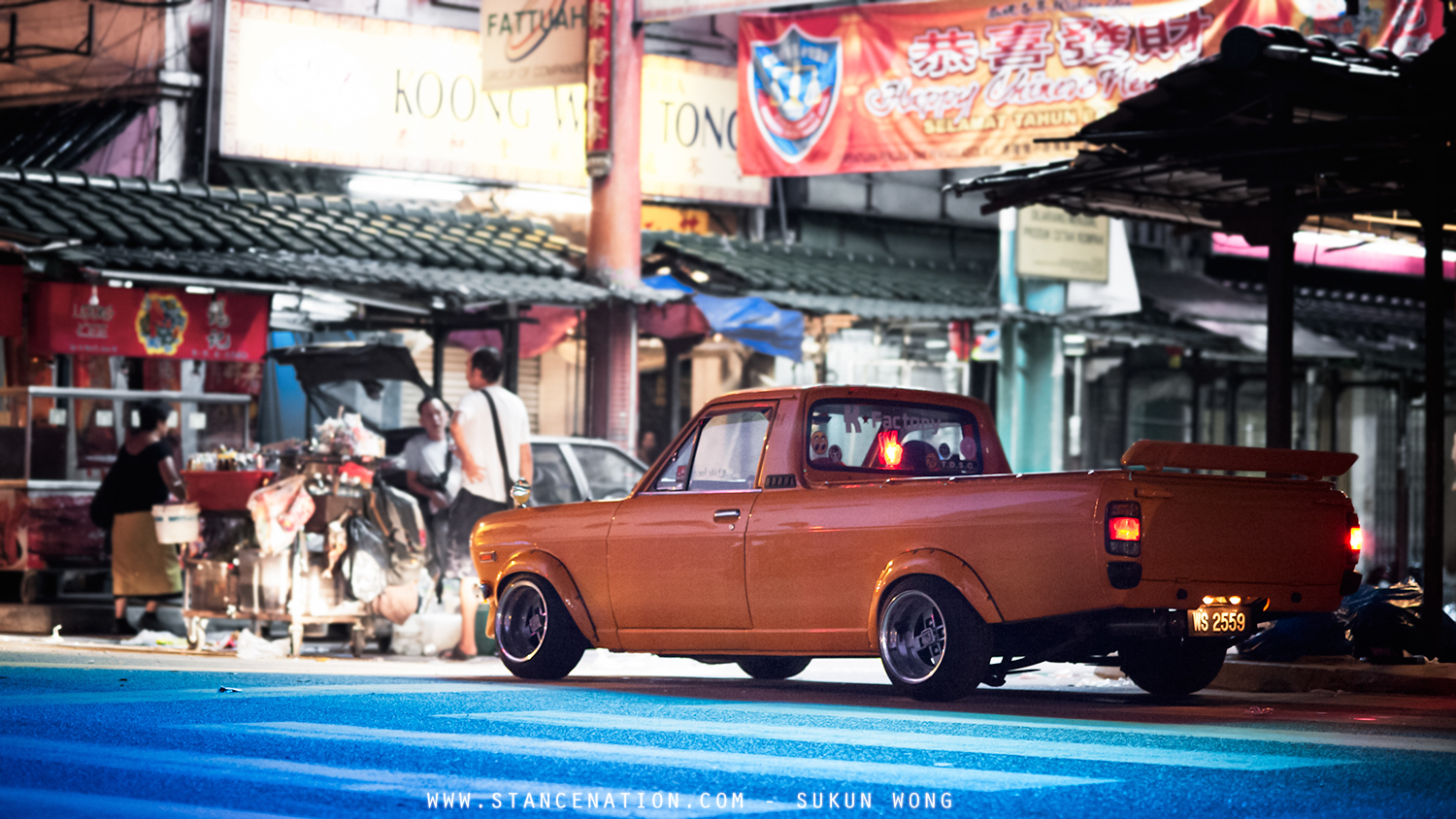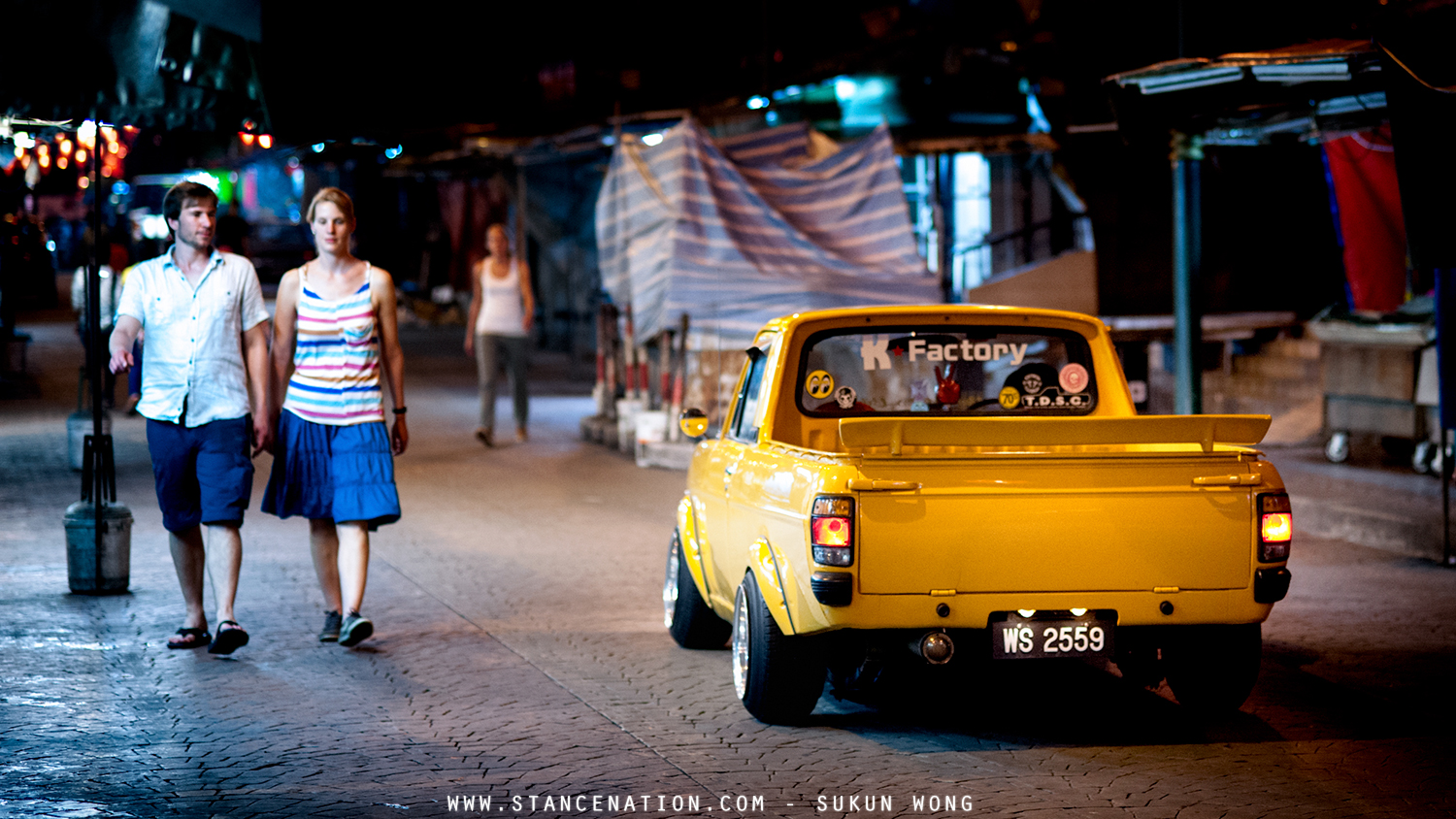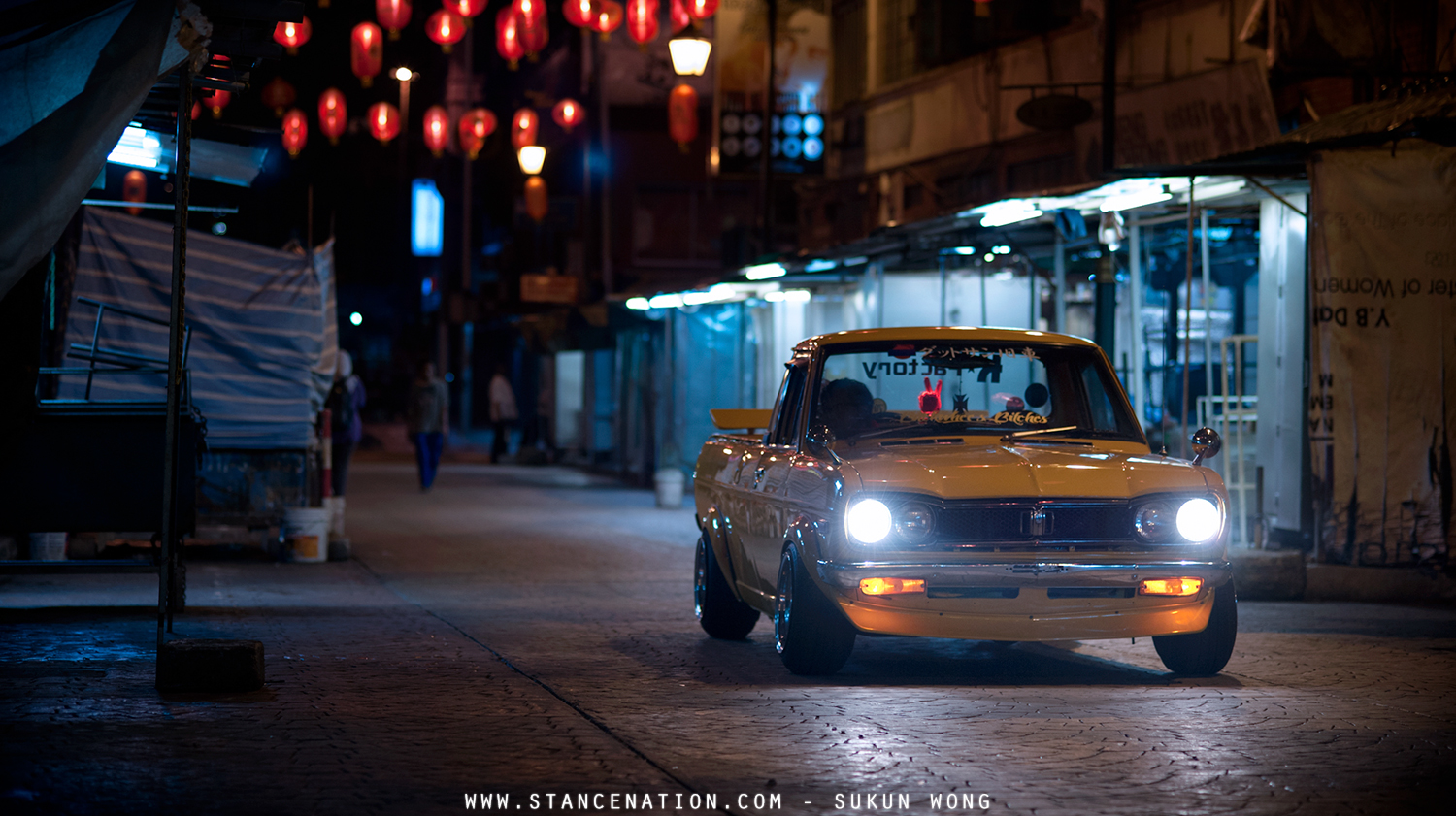 Engine:
Nissan A15 engine
Mikuni Solex 40mm carbs
Tomei Rocker Cover
Supertrapp Spark Arrestor exhaust (motorbike application and retrofitted)
Wheels/Tires/Suspension:
Adjustable with pillow ball mount
Front: Camber negative -2.5
Rear: Lowed Block 3inch
Rims: Enkei Apache 13inch 9jj all around
Tyres: Stretched 165/60R front and 155/60R rear (goodyear)
Front: 4 pot AP racing brake caliper
Interior:
Mooneyes tachometer