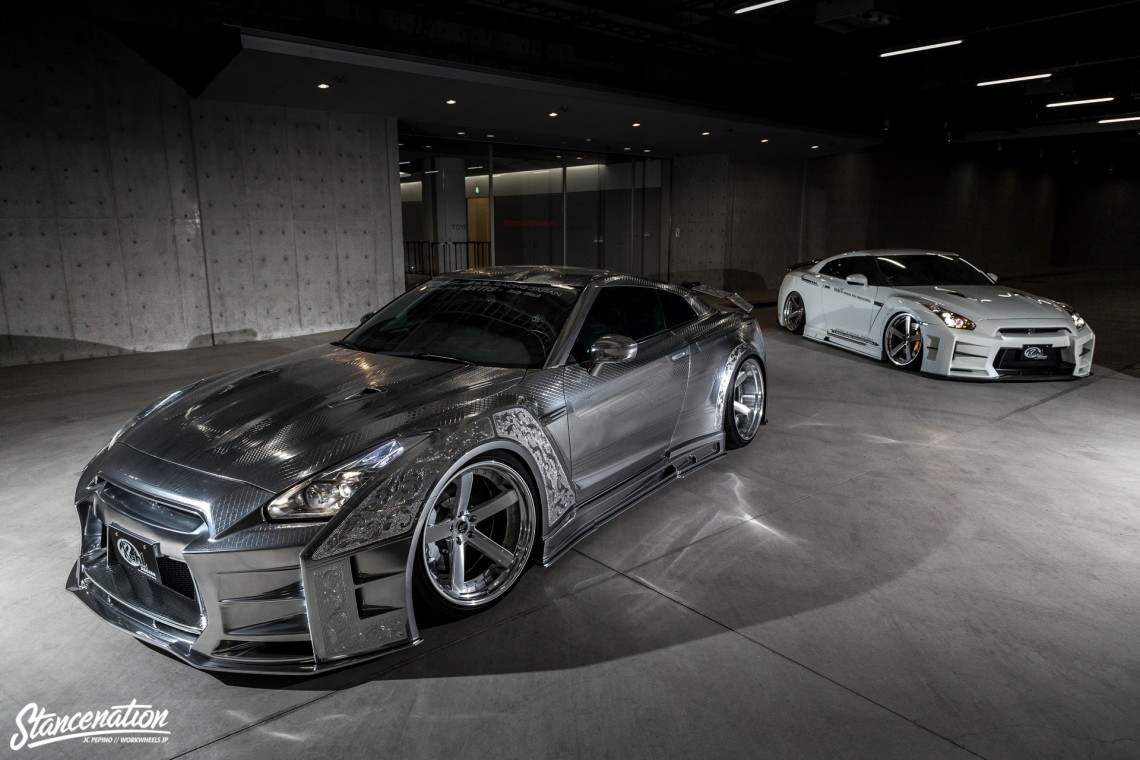 This is one of those features where words don't really do the car justice.  I don't even know if pictures do the car justice, but a picture is worth at least a thousand words (or so I'm told), and unless you happen to reside in, or around, Nagoya, Japan, the chances of you seeing this car in person are pretty slim.  We've already featured a Kuhl Racing built car here before.  In fact, I was the person who wrote about their mental Toyota Prius as well.  So when pictures of their R35 hit my inbox, I knew I had a big job ahead of me.  The best way to eat an elephant is one bite at a time…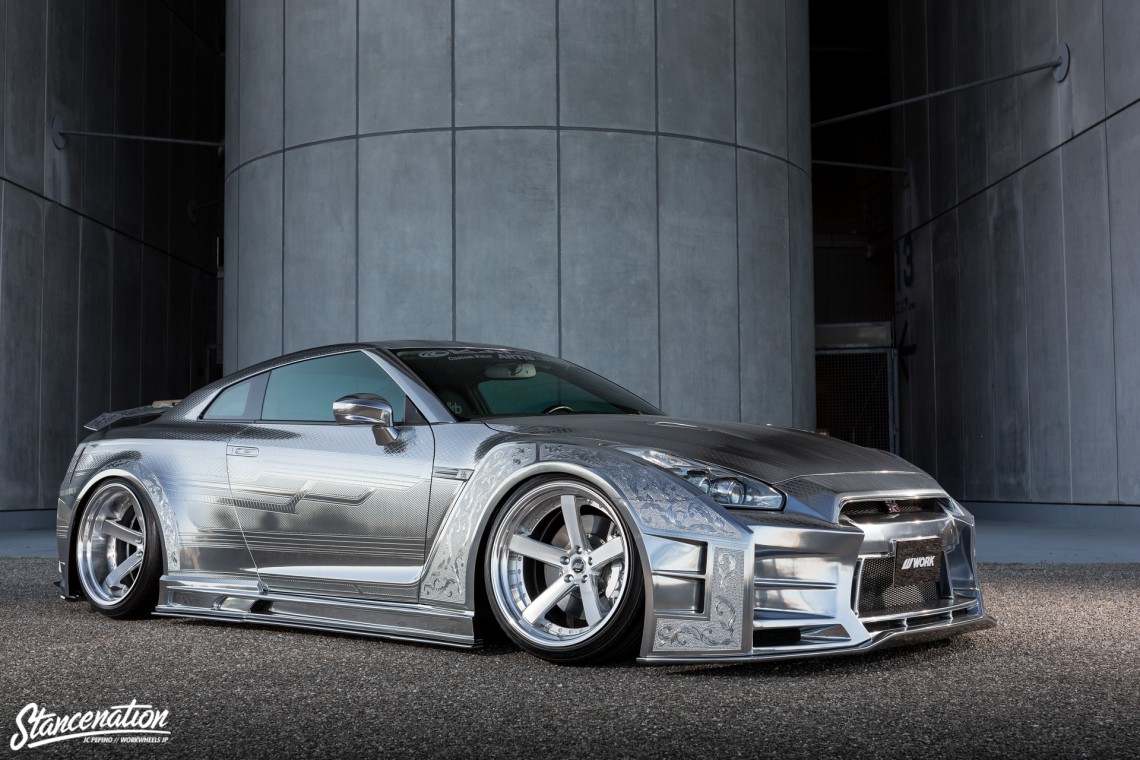 I wonder if the staff over at Kuhl knew of that elephant saying as well, but if they didn't, I'm sure it makes sense now.  Just from looking at the pictures, it's easy to tell that this is no ordinary GTR build.  It's not pushing monster, four-digit power figures, but the details of this car are what set it above the rest.  Power isn't everything, and when it comes to car customization, not everyone wants to build a race car.  If you don't think this GTR is special because it's not pushing 2,000hp, you might need to take a closer look, because even the judges at the Tokyo Auto Salon noticed, and gave the Kuhl R35 the very prestigious, "Grand Prix," award.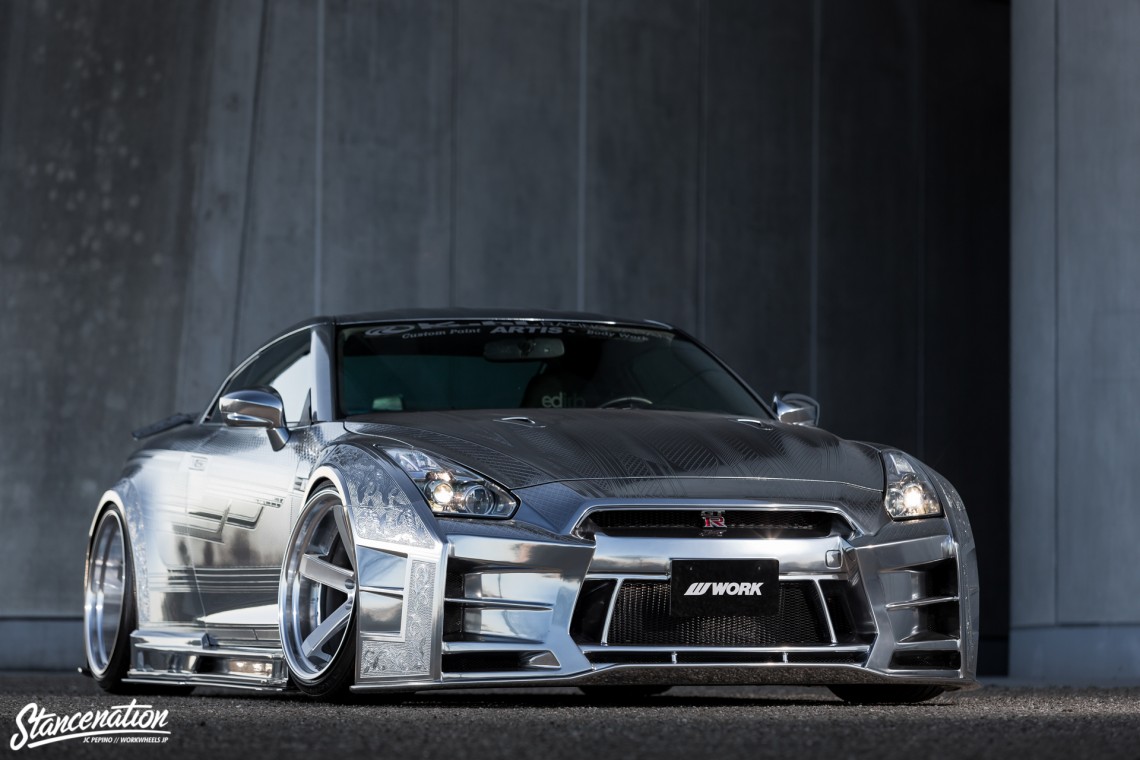 Kuhl worked with several other Japanese companies to complete this car in time for the Tokyo Auto Salon.  Those companies include Artis, Work, Bride, Blitz, and Lovelark.  Thanks to their efforts, this GTR was completed in just seven months which is hard to believe given the look and finish of the car.  On top of that, Kuhl didn't use a Japanese-spec GTR.  Nope, they imported a U.S. model because Kuhl is targeting customers overseas.  Certainly with this level of detail, they have everyone's attention.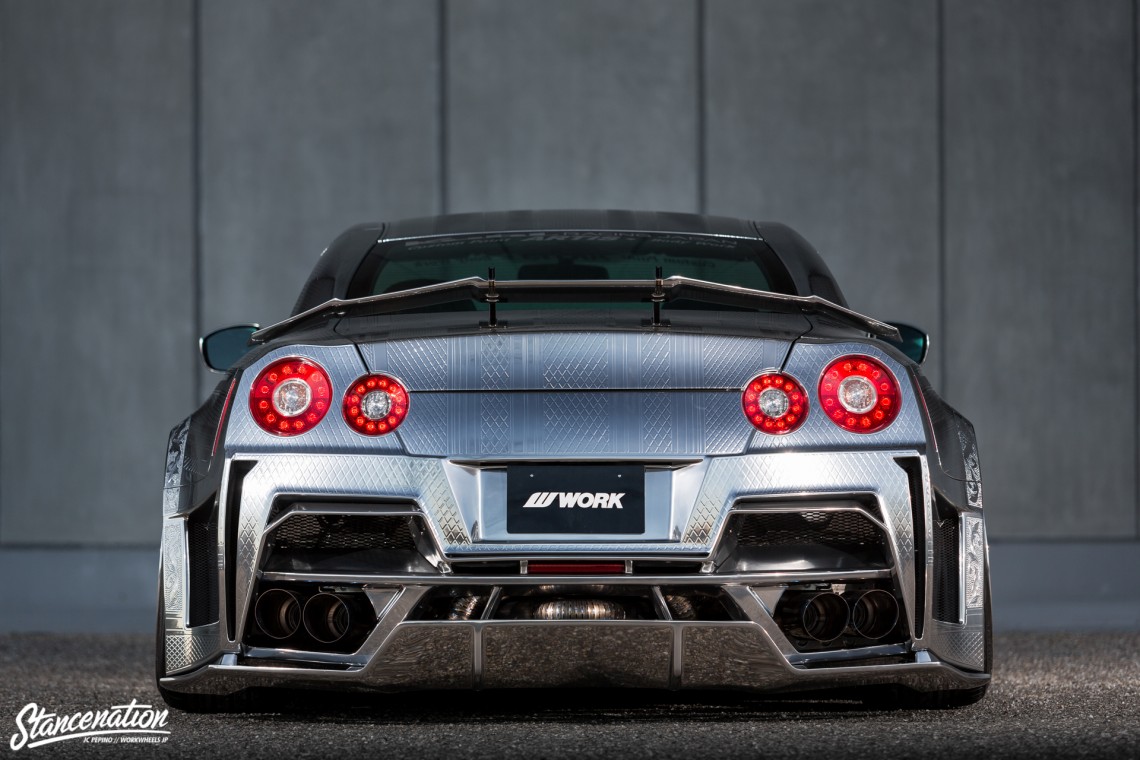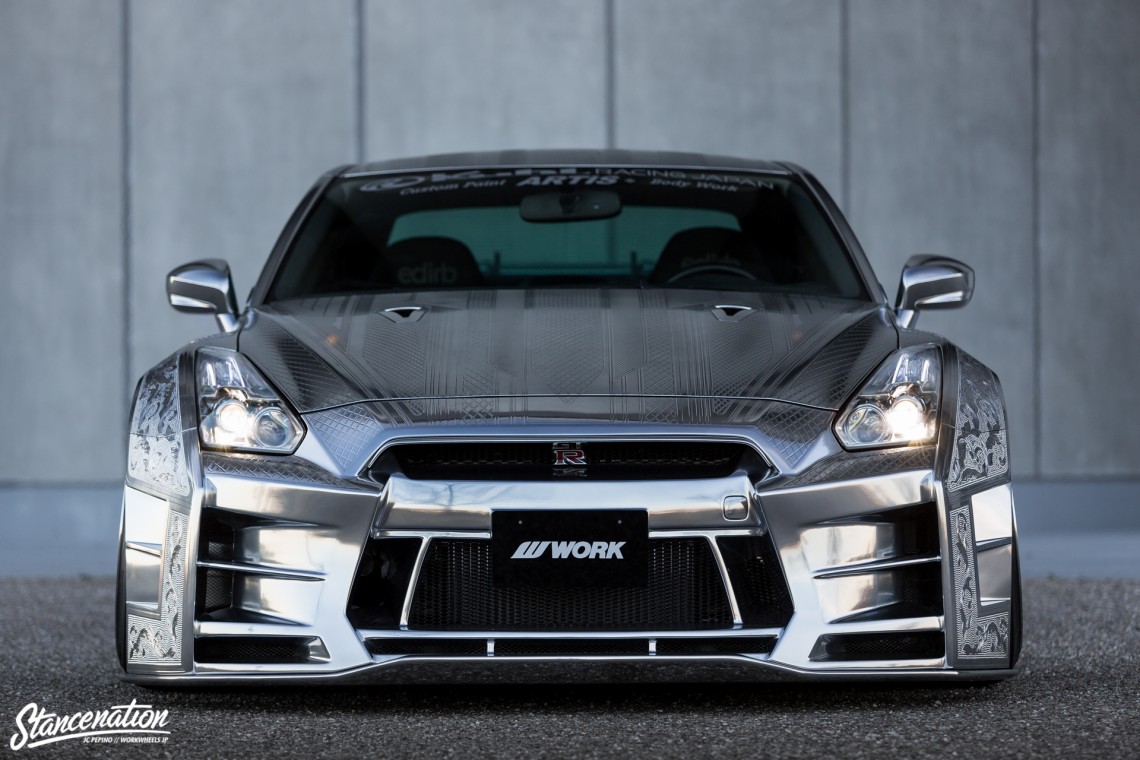 We'll start where everyone gets drawn in, the exterior.  No doubt about it, the exterior of the Kuhl R35 is about as wild as they come, and you can literally get lost in the details.  The paint and body-work done by Artis is truly a work of art.  The paint process is called Artic 3d and has been perfected by Artis.  This process allows the car to have a chrome-like finish along with all the "engraving."  The designs aren't actually engraved into the metal work but, to my understanding, are done during the painting process.  If that's not impressive, the fact that the designs were all done by hand will plant your jaw solidly on the floor.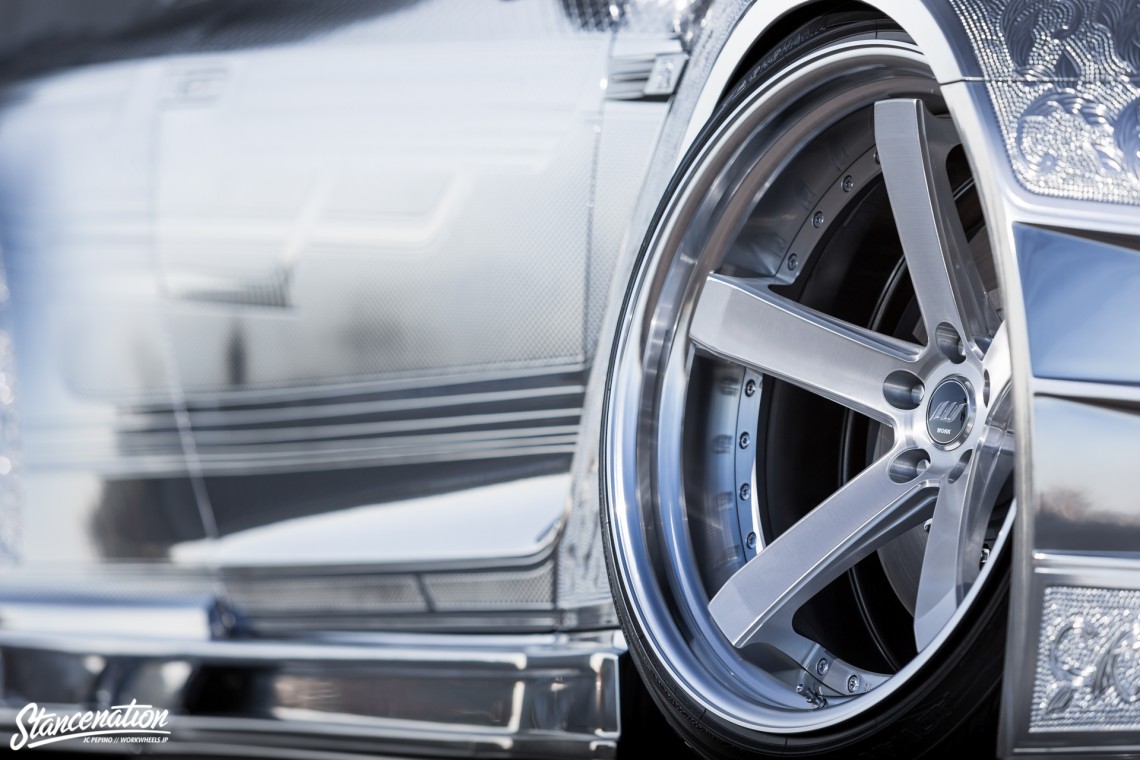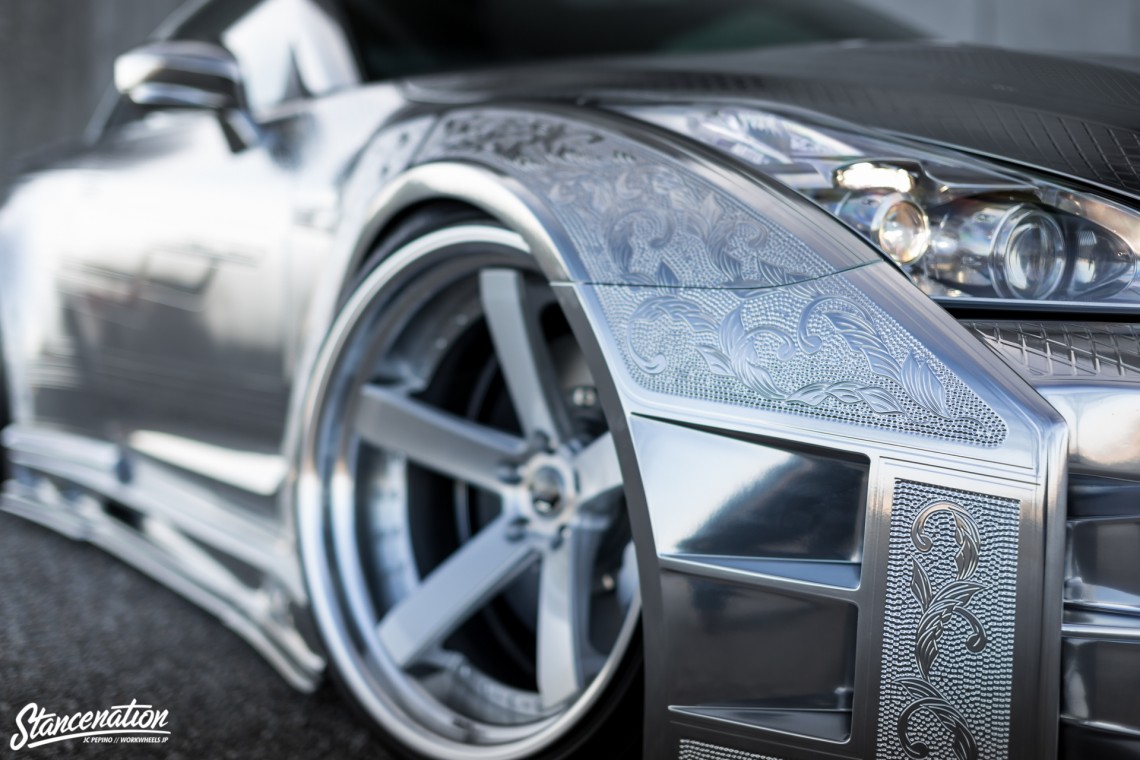 The panel modifications were done by Kuhl in house.  The R35 wears Kuhl Racing Signature Series body components which are styled after modern, GT race-cars.  The one-off bumpers are matched with 3D side-skirts, and a custom, "swan-neck," GT-wing.  The front and rear fenders were made by Artis, and are entirely made of metal.  Kuhl didn't want to use traditional fiber-glass to widen the fenders as strength was their main concern.  These fenders, which are 50mm and 70mm wider than factory, insure that they won't waver or crack over time, and ruin the very intricate, and expensive, paint job.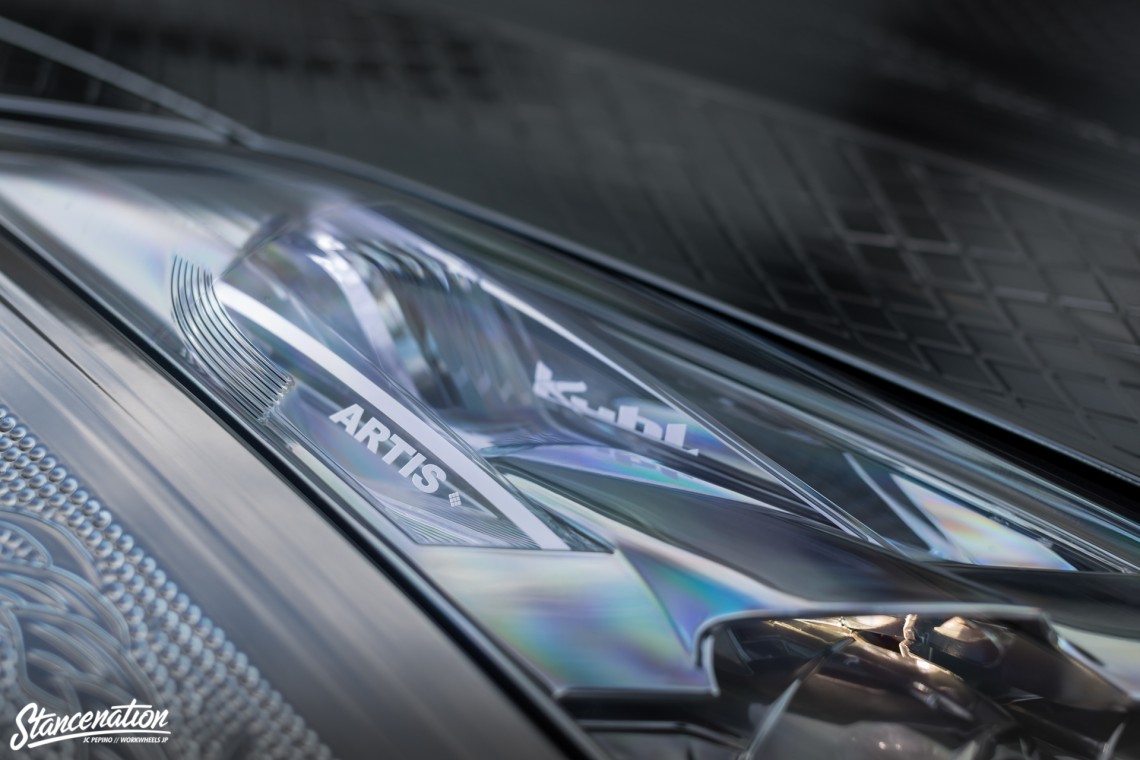 Another unique feature of the exterior are the custom headlights that were produced by Kuhl Racing.  The custom headlights feature Lexus LS high-beam projectors and acrylic lighting to achieve a more custom look.  Even the acrylic plates were laser-engraved with the Kuhl and Artis logos to match the details of the rest of the car.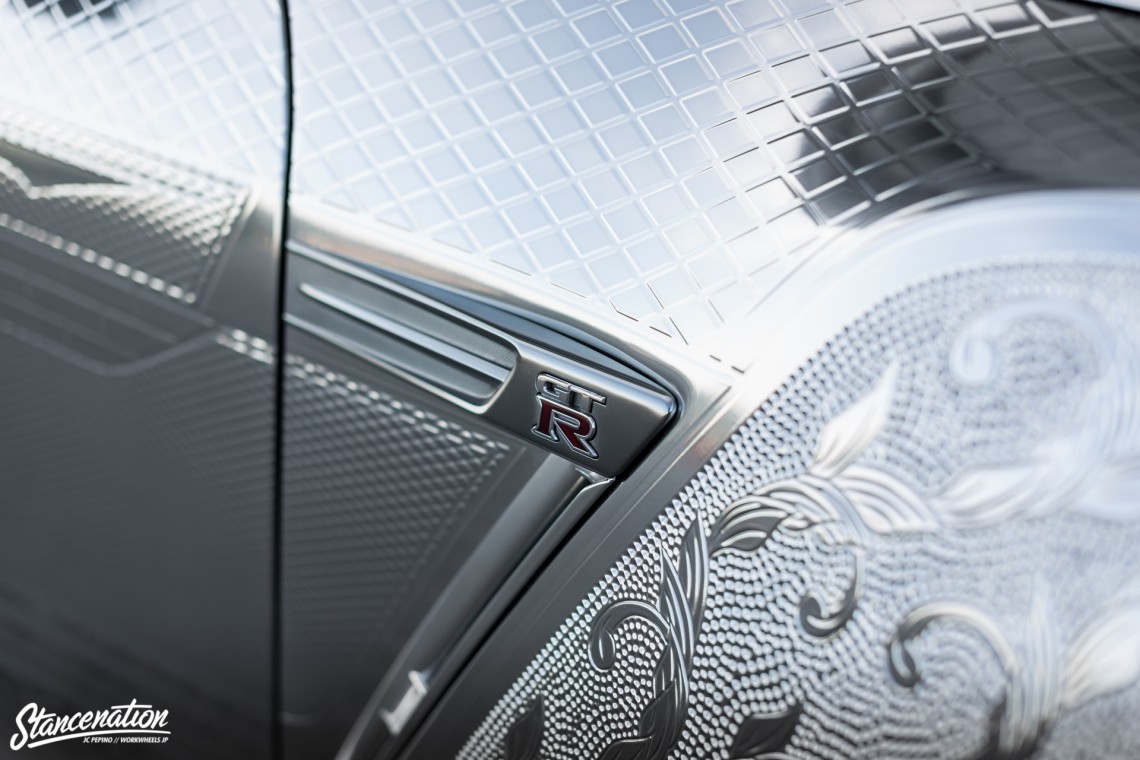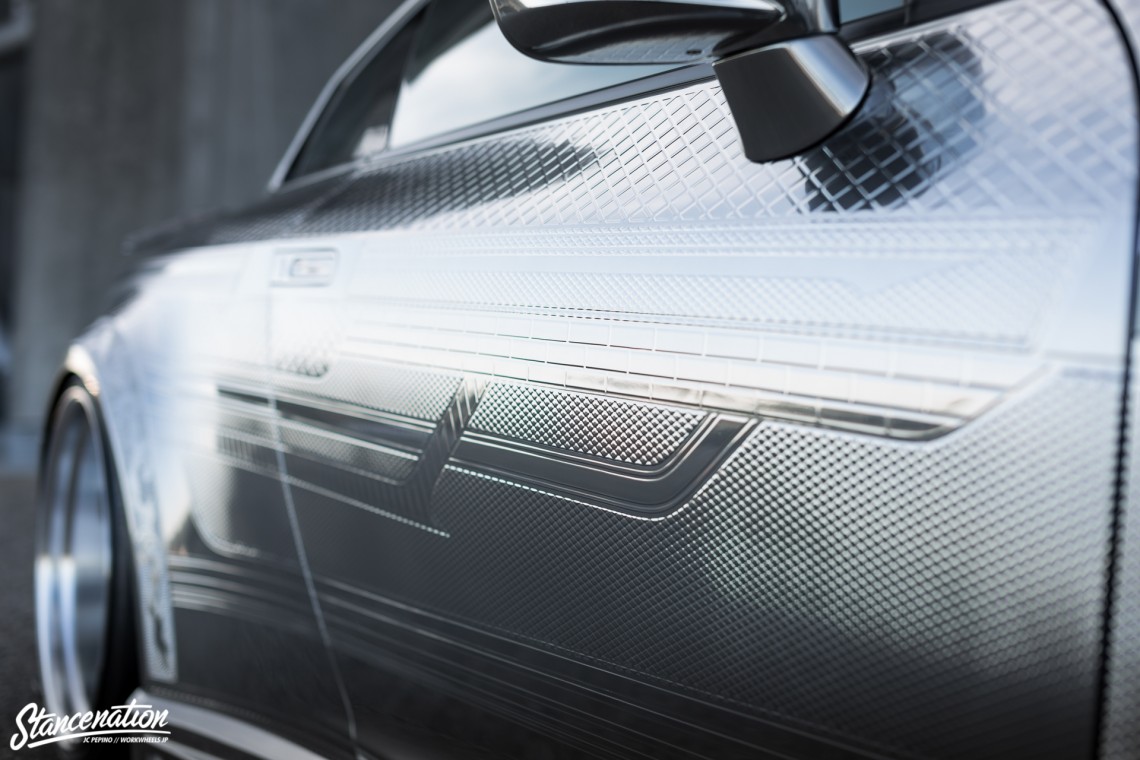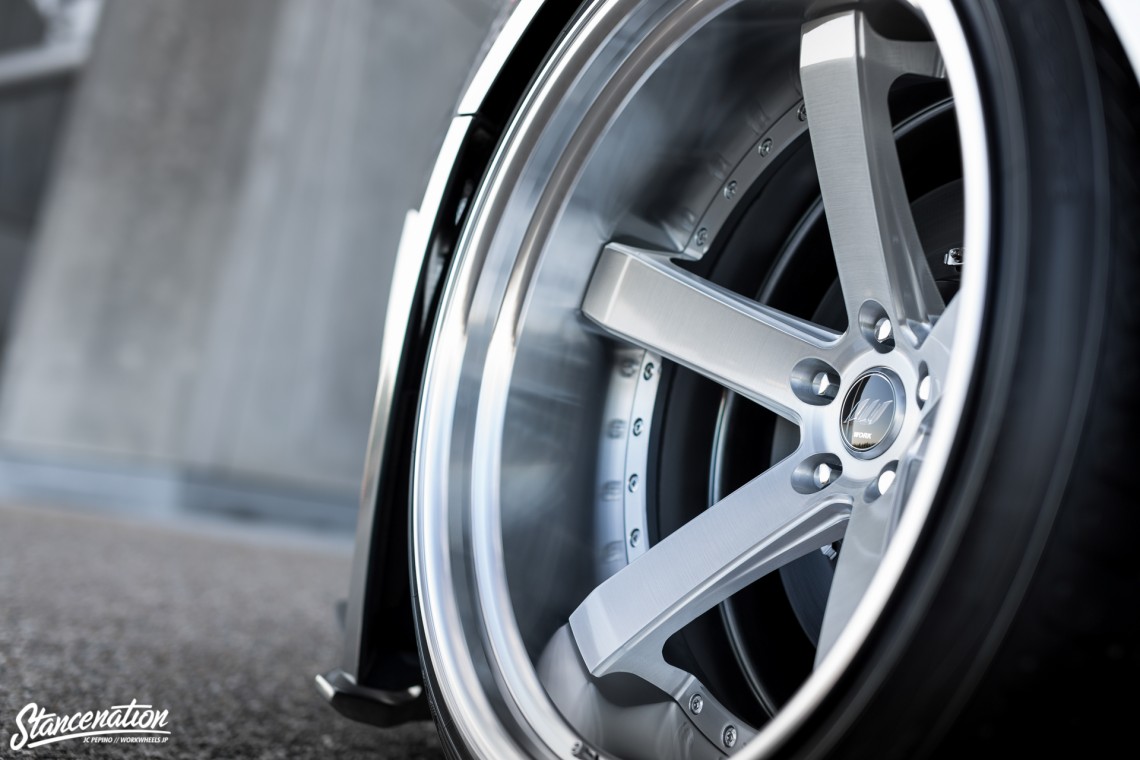 Of course with all the custom body work and paint work going, on equally custom set of wheels needed to be fitted under the widened GTR.  Kuhl and Work Wheels have had a good relationship over the years, so of course Work stepped in again, and produced a one-off set of wheels for their GTR.  The Work Zeast ST2 wheels were done under Work's new SION program which allows for customers to build a truly one-off set of wheels.  These wheels were specifically designed for this car, and if you want something similar, you can do it as well.  These wheels come in at 21×11.5 +25 up front and 21×12.5 -60 in the rear, and feature a deep-concave, forged face.  To achieve the necessary ride height, the GTR sits on Blitz ZZ-R-spec-C coilovers.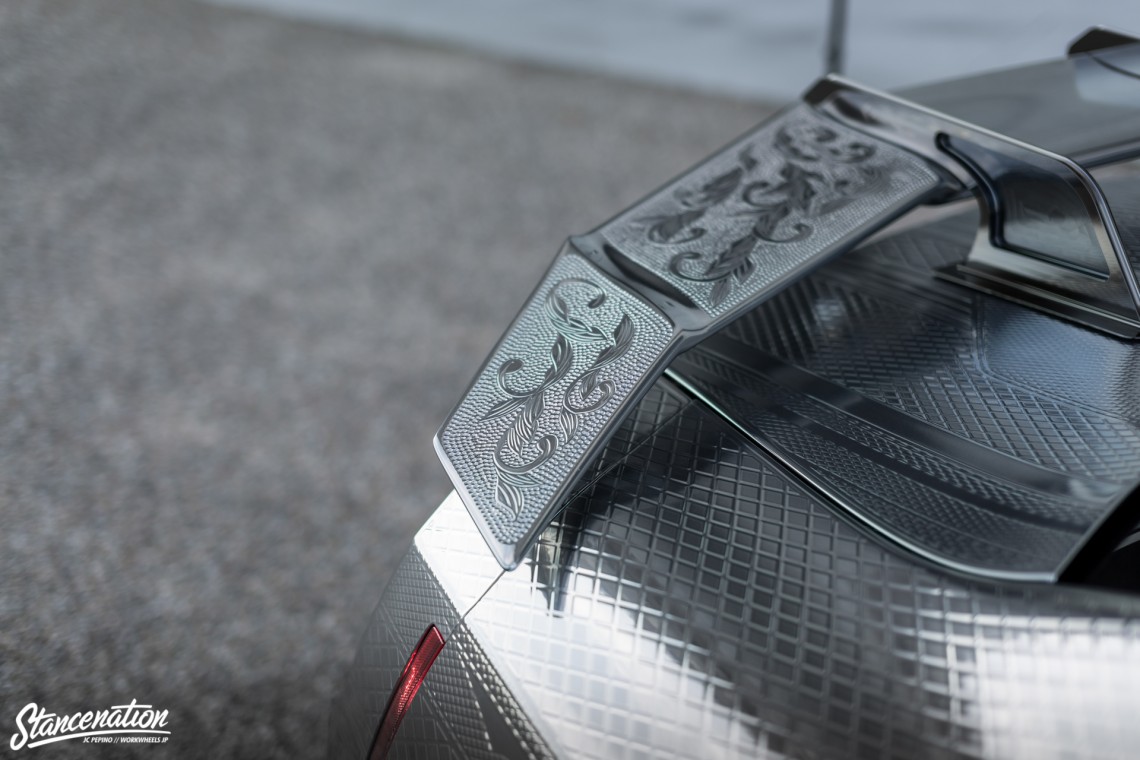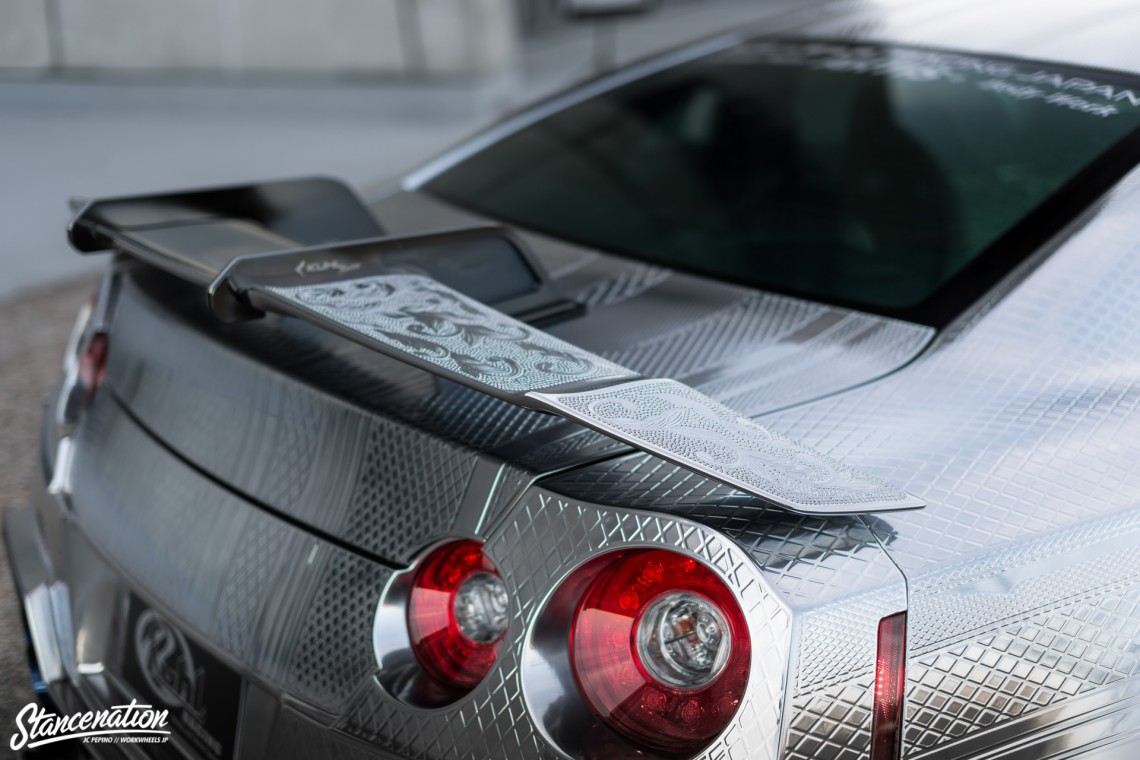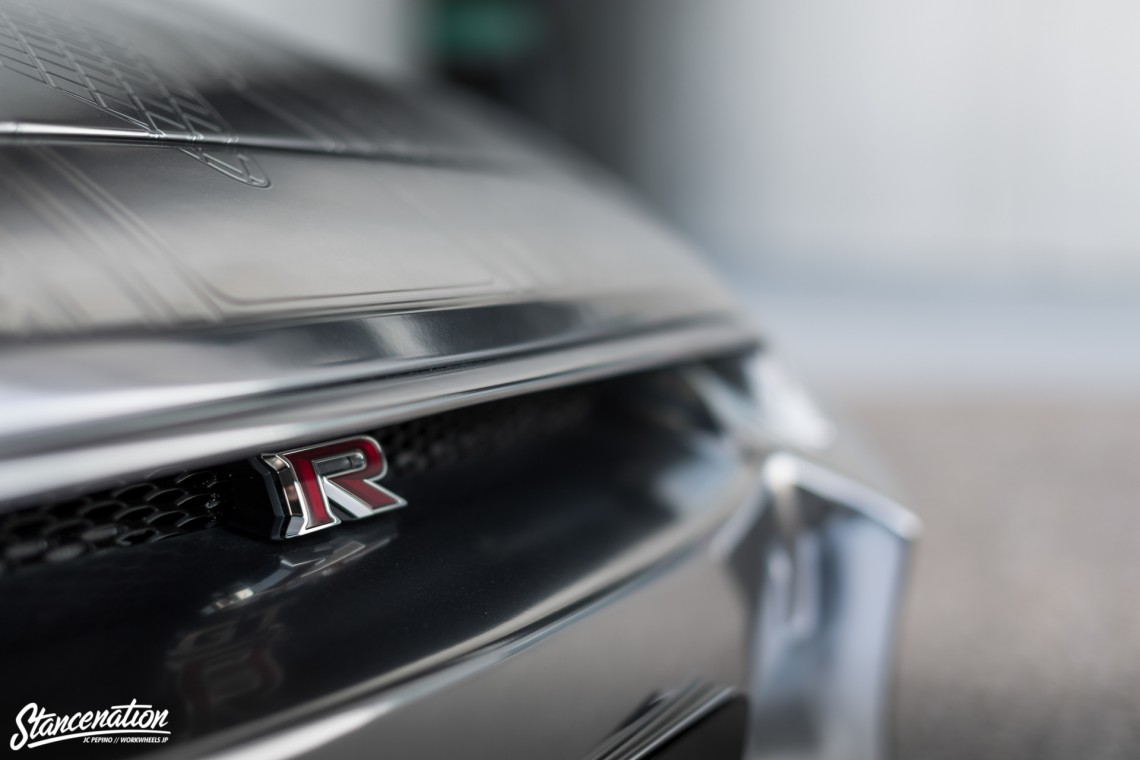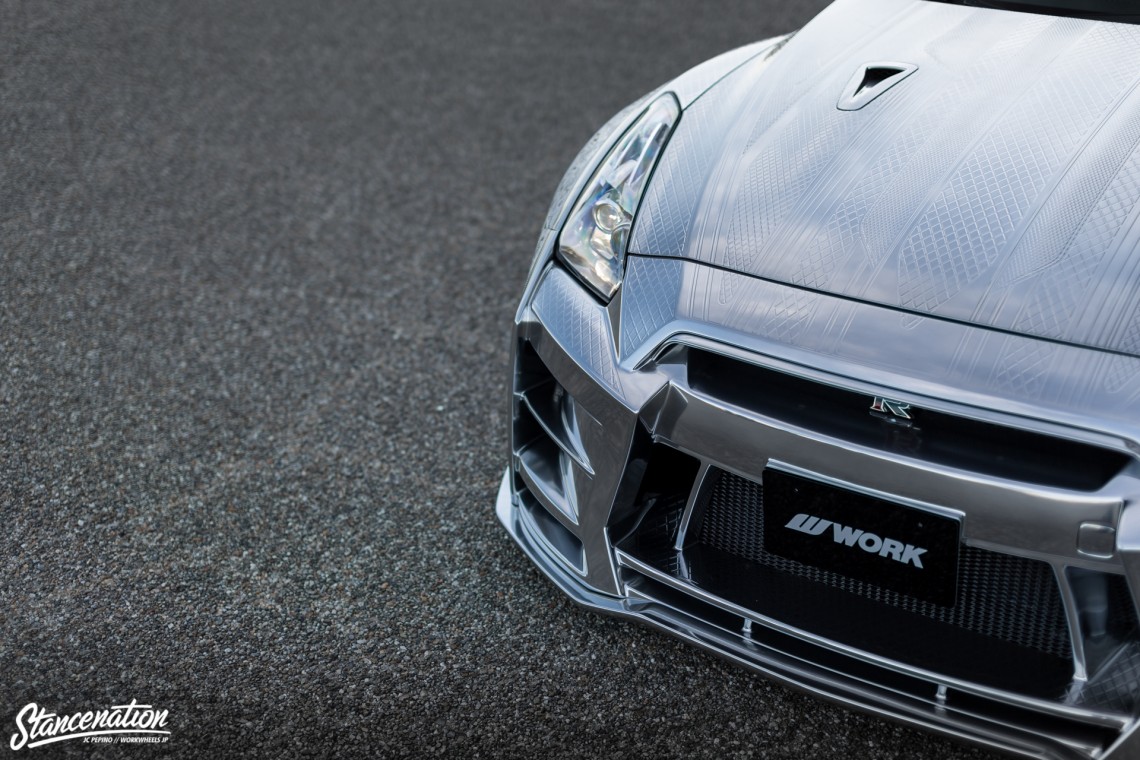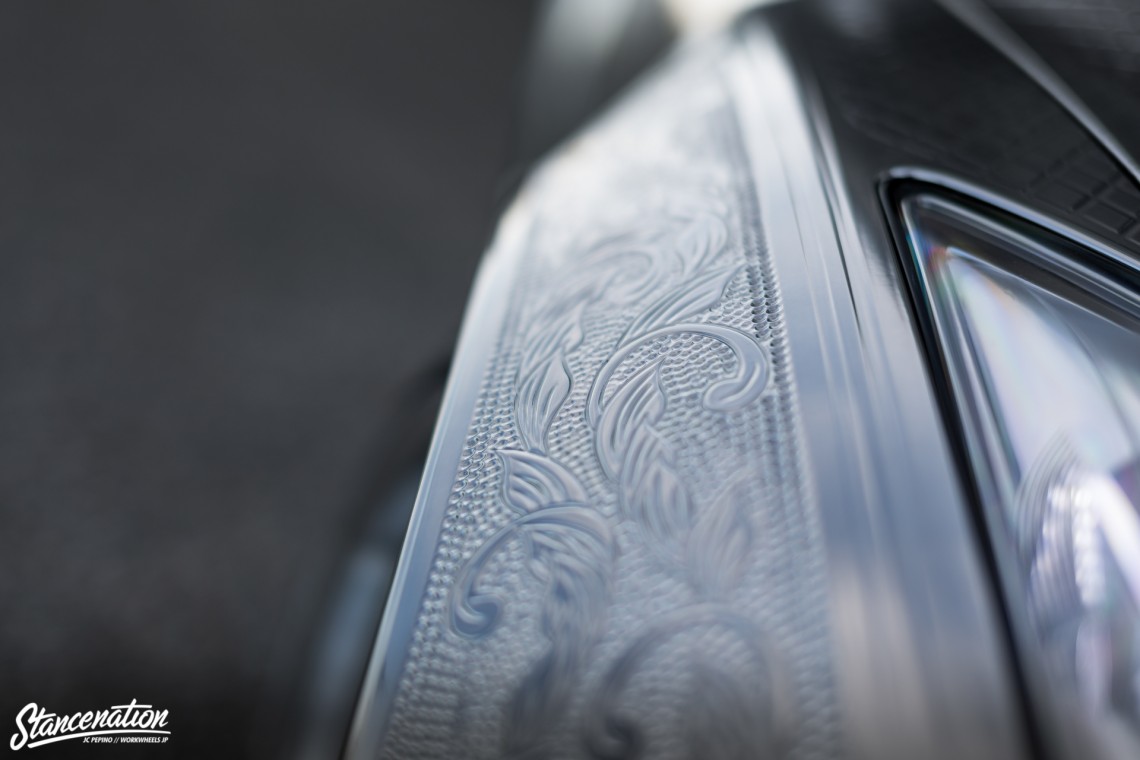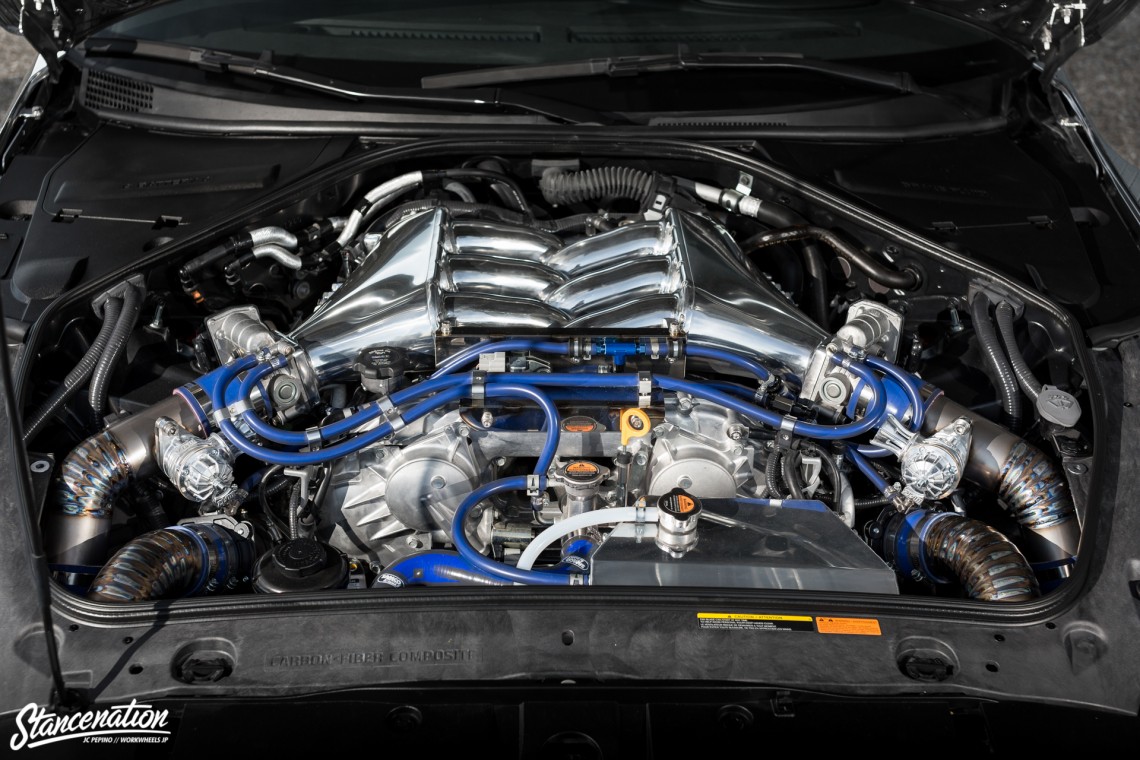 In the horsepower department, Blitz Racing took over and helped  the Kuhl R35 GTR match its aggressive looks with some added power.  As I said earlier, it's not pushing monster numbers, but with the addition of Blitz air filters, upgraded intercooler, boost controller, Greddy intake manifold, and some custom, ECU tuning, this GTR pushes over 600hp to all four wheels.  The titanium intercooler piping was done in house at Kuhl along with the custom, titanium muffler.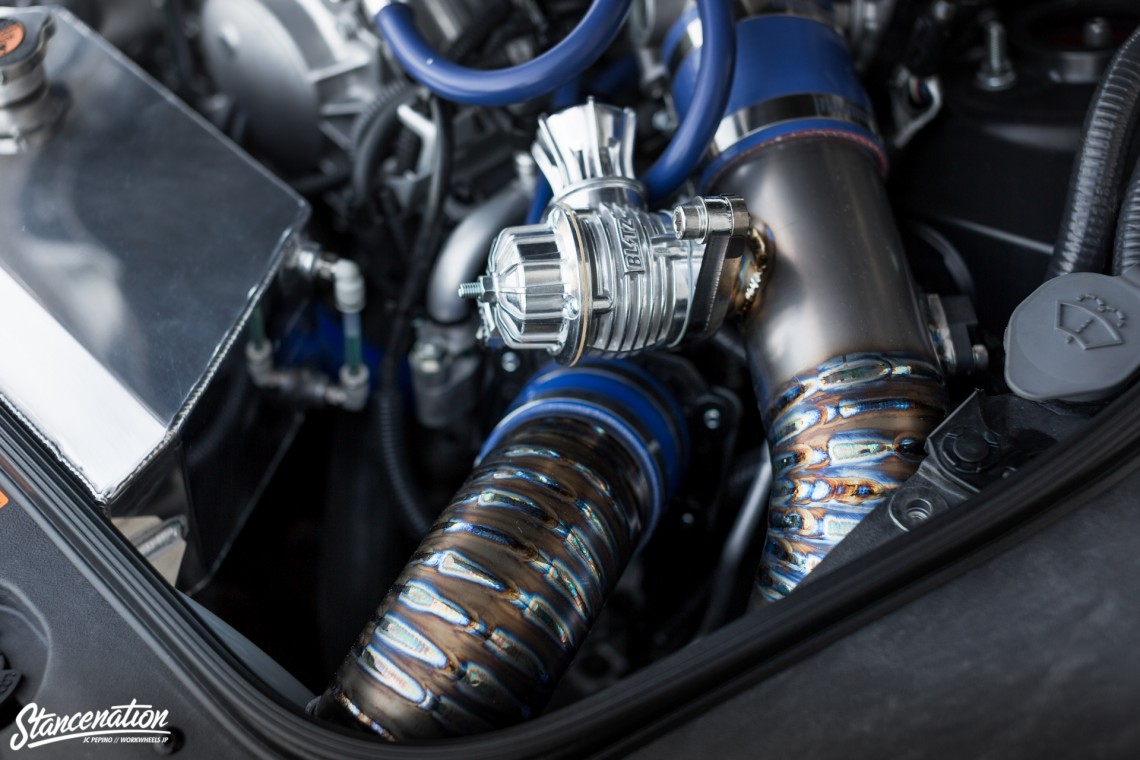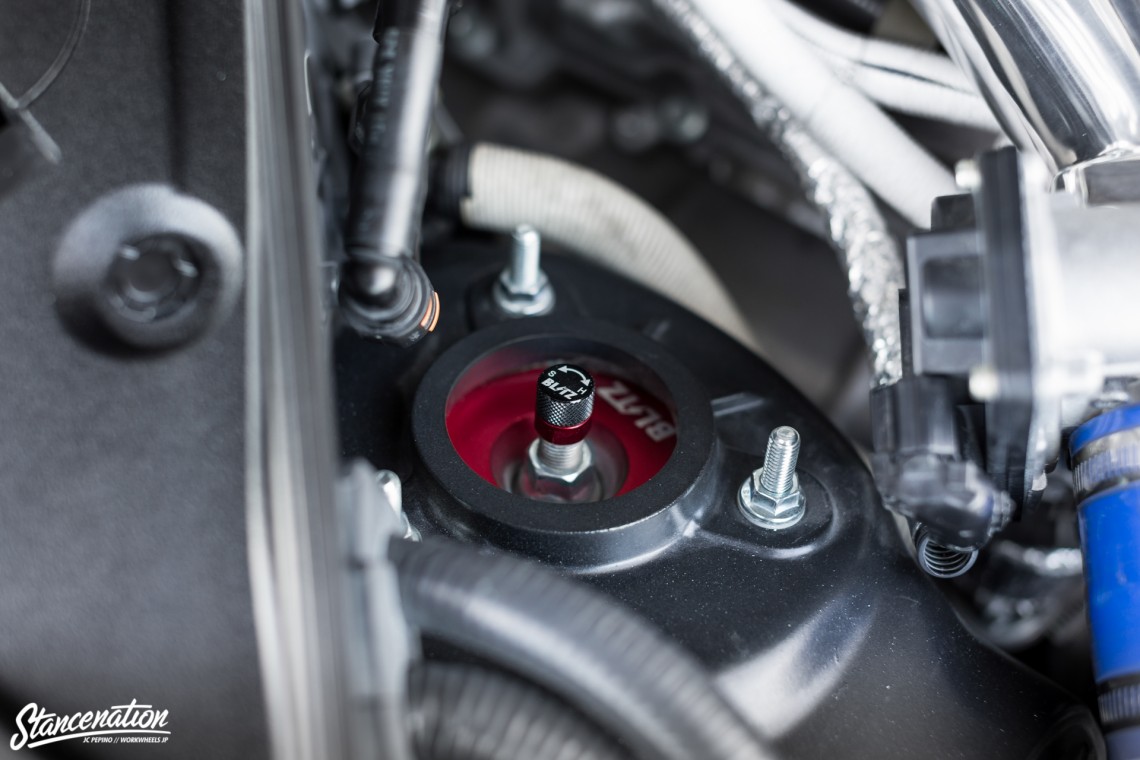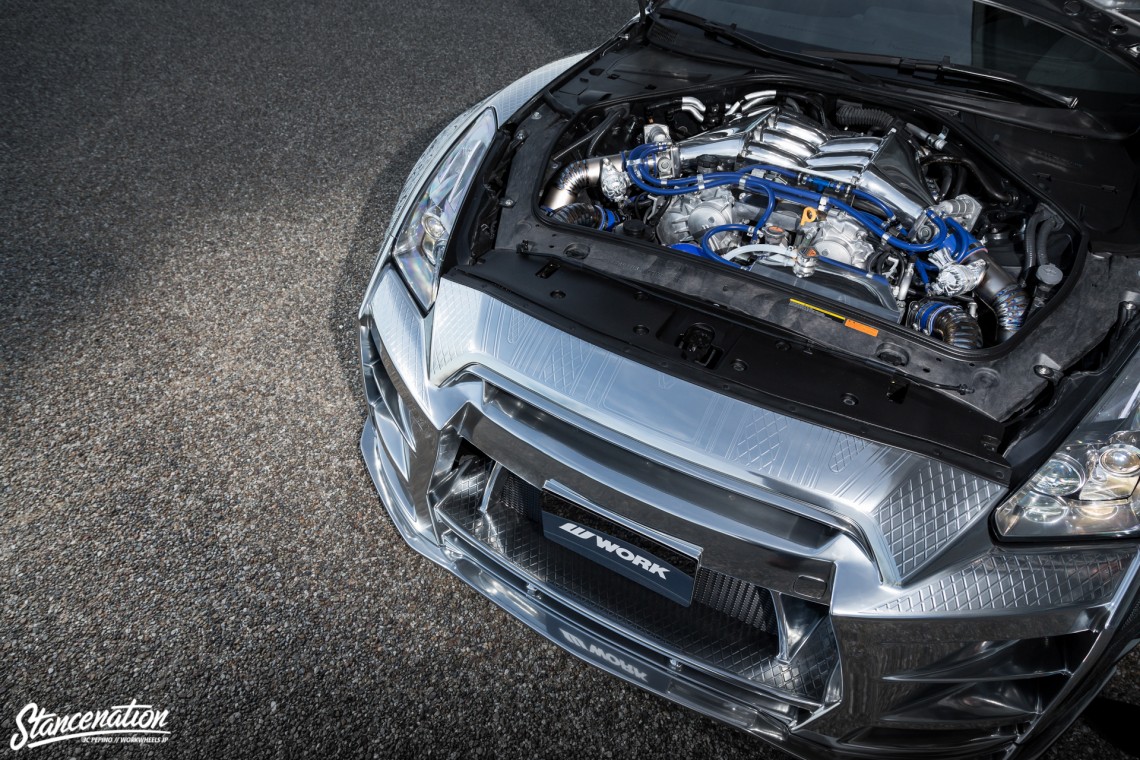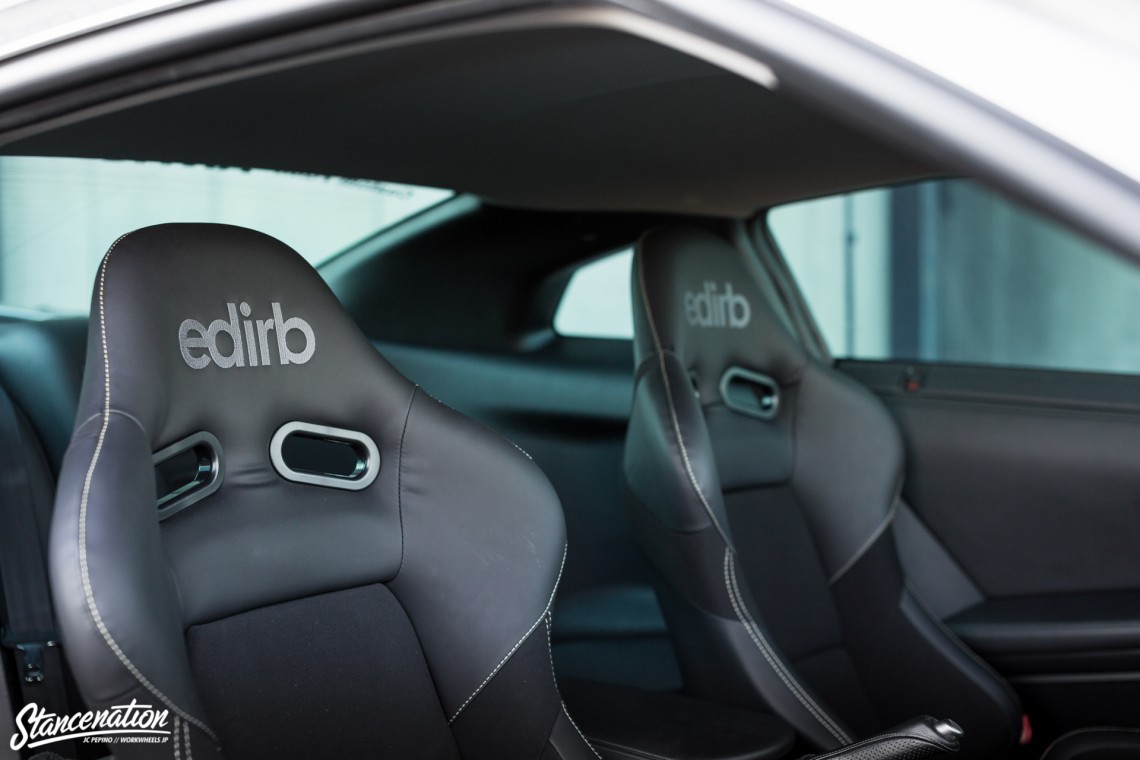 Inside, the driver and passenger are greeted with a pair of Bride Prestige Series 032 seats, along with Kuhl Racing carpets.  The rest of the interior was left well enough alone because if you've ever been in a new, R35 GTR, you know they're well equipped from the factory with enough computers to satisfy any tech geek.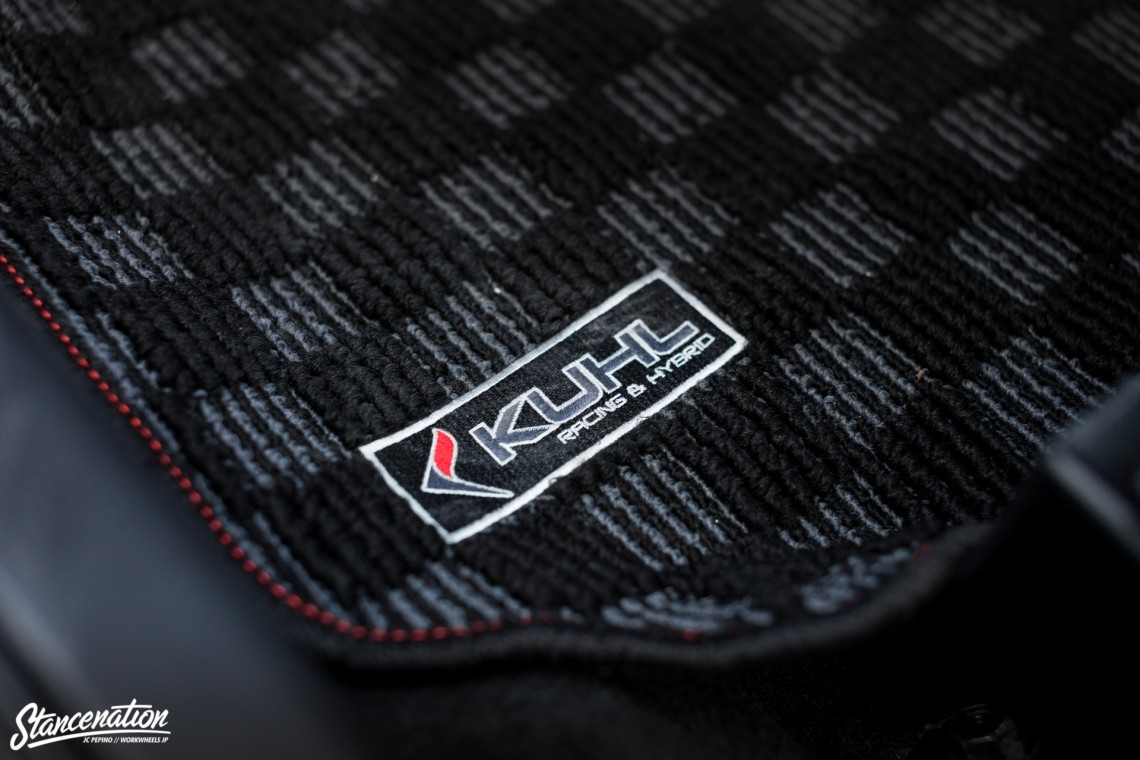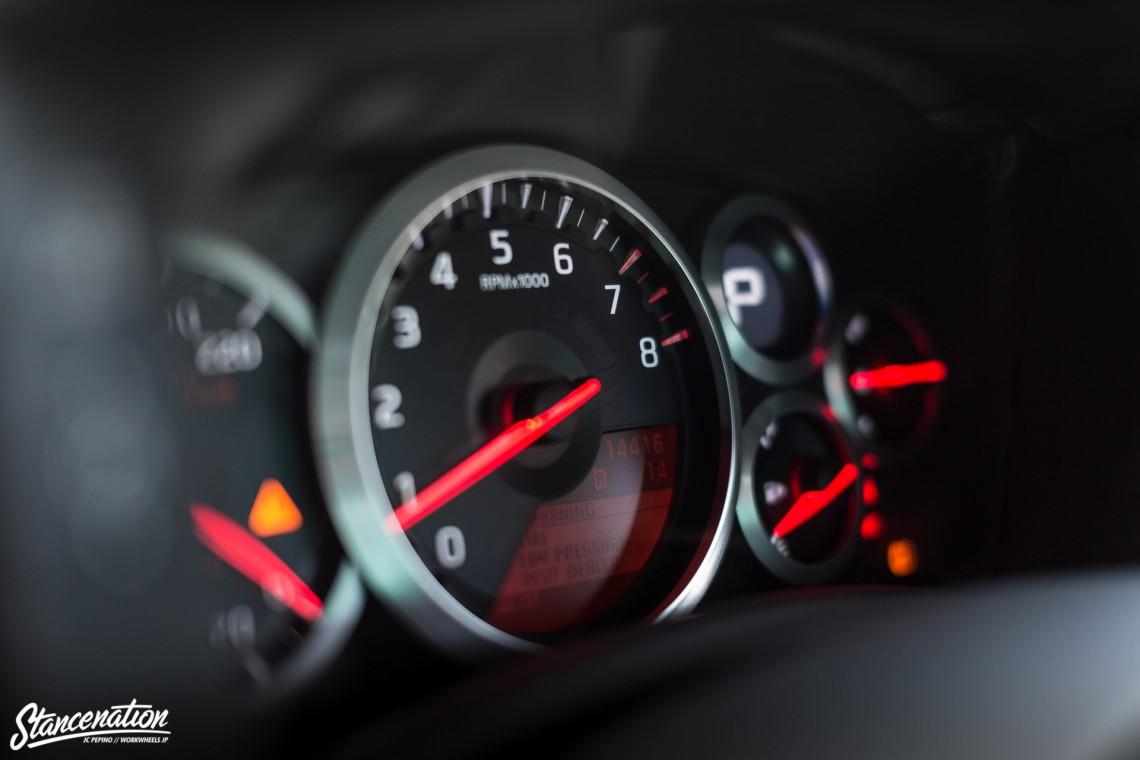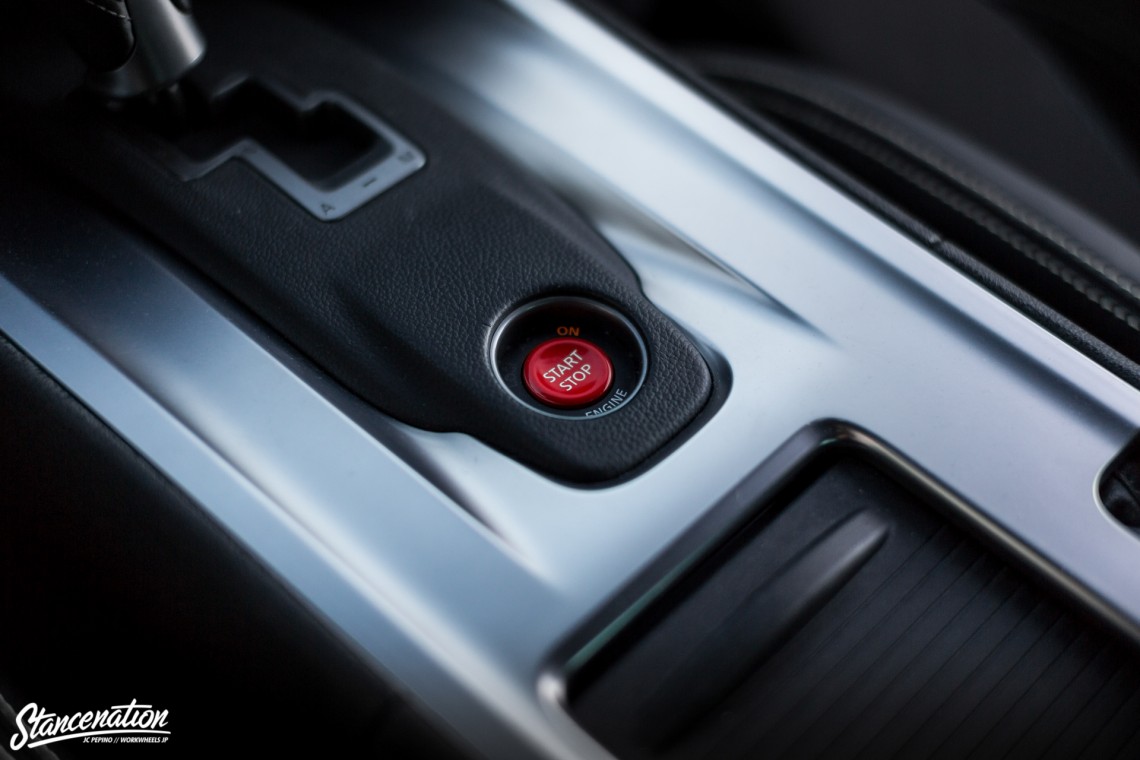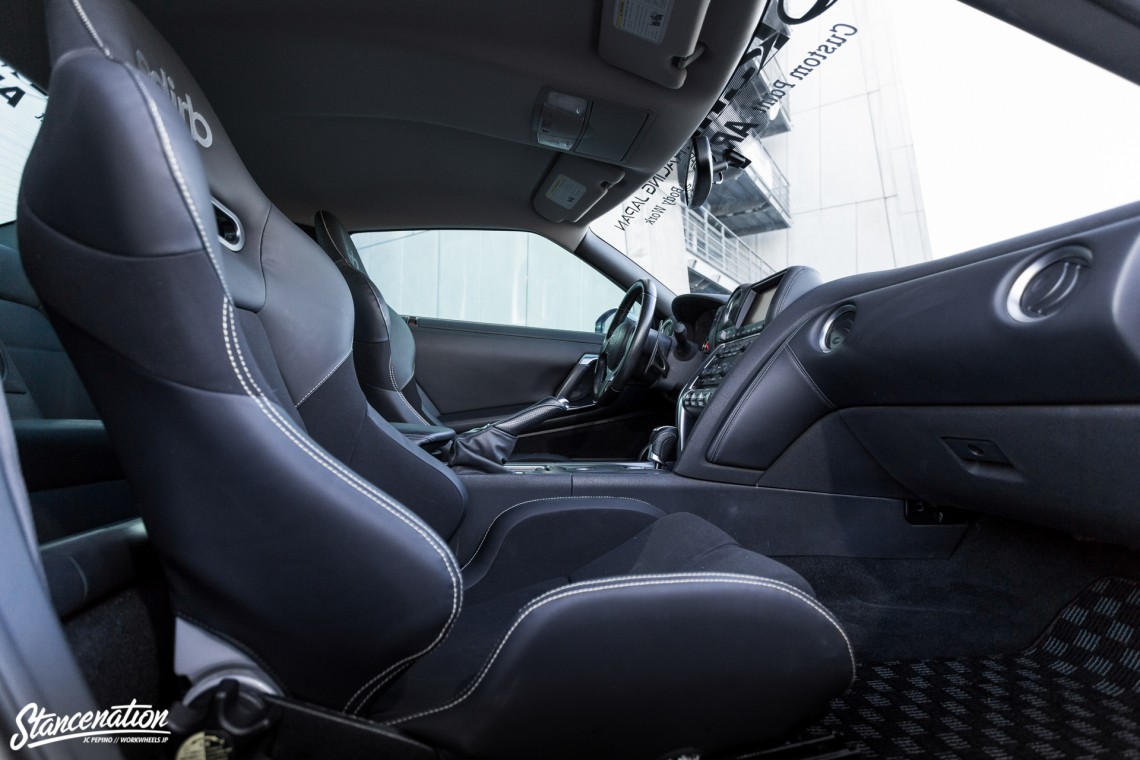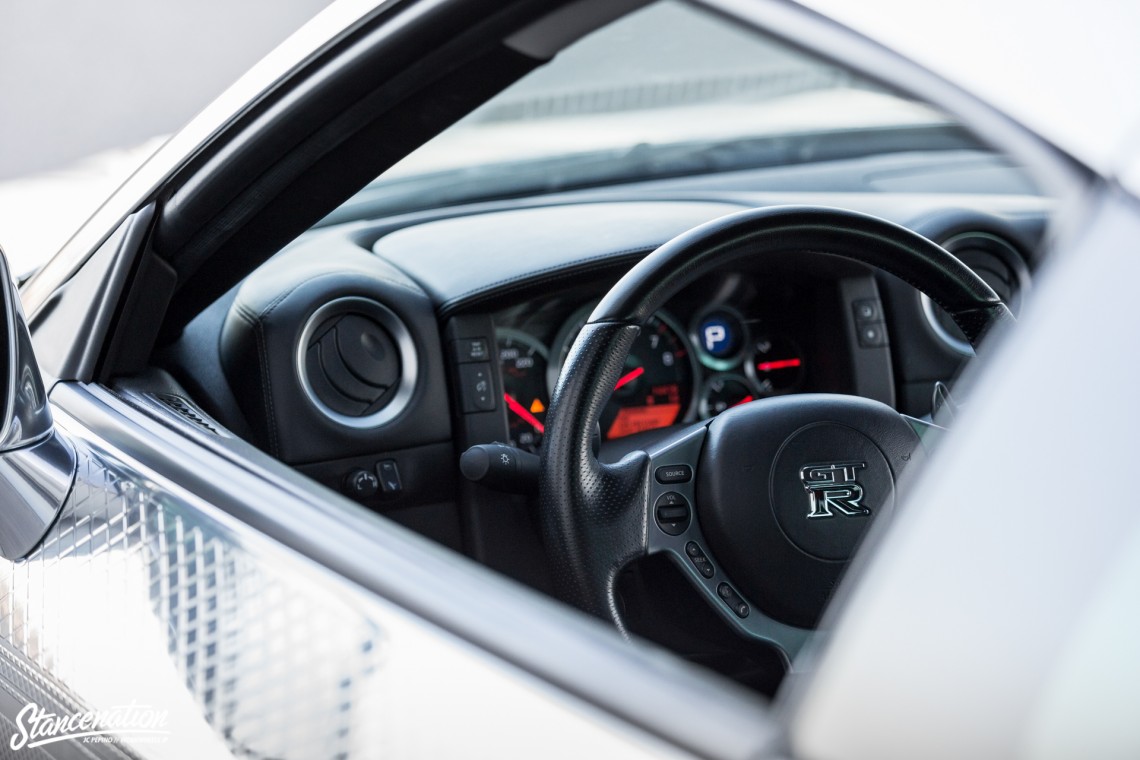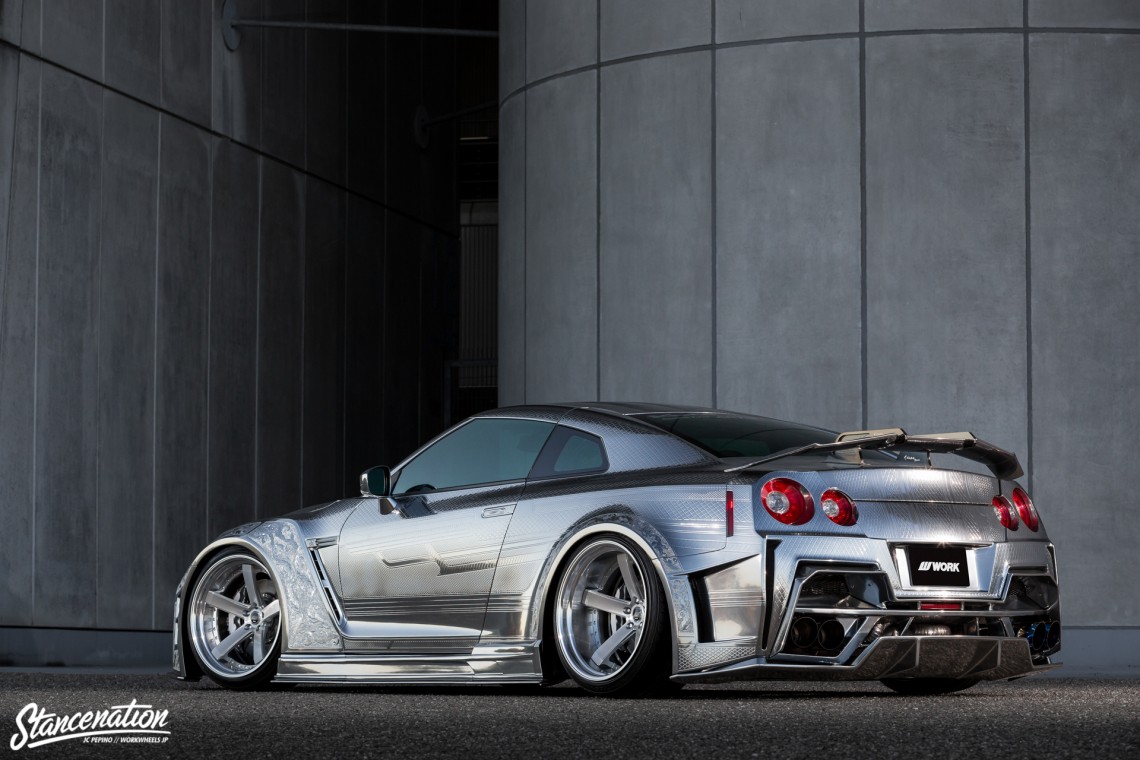 As JC Pepino, the photographer who shot these beautiful photos for you, explains it, the Kuhl R35 GTR is an automotive masterpiece.  Kuhl Racing really pushed the envelope when it comes to car customizing with this build, and they have certainly made a big blip on the international radar.  With its crazy body work, and equally crazy paint work, this car caught the world's attention when it debuted earlier in 2015 at the Tokyo Auto Salon.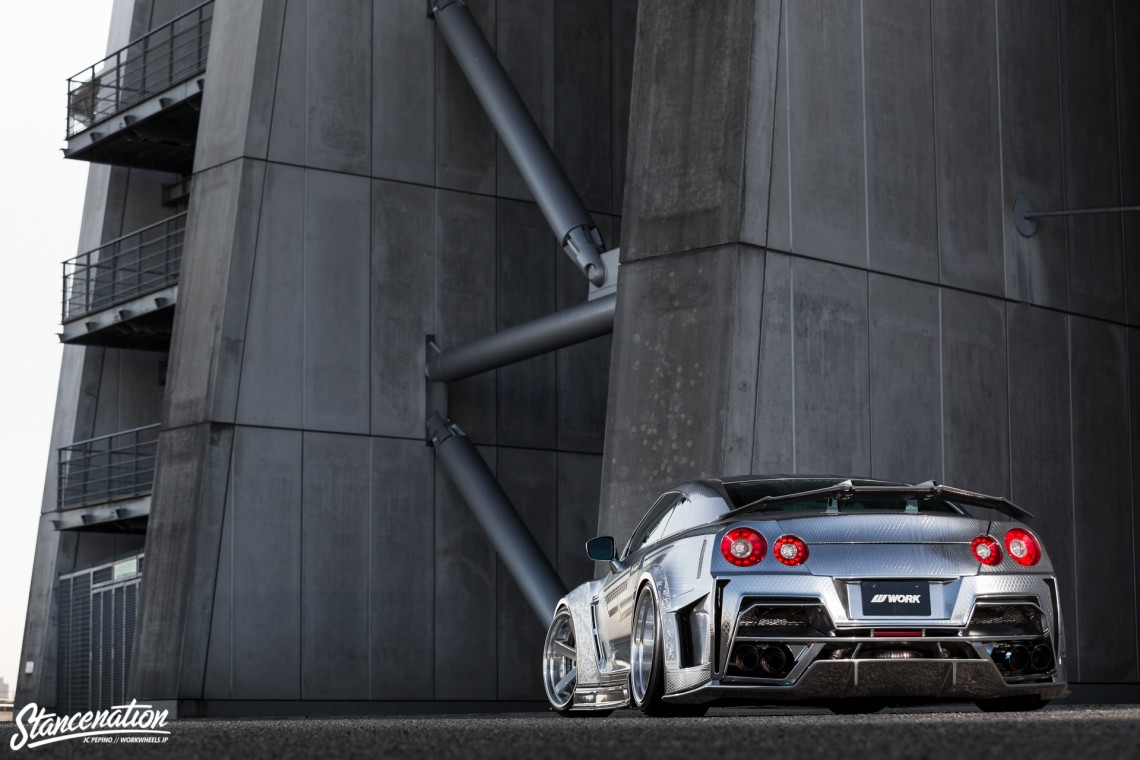 The details are what really push this car above the rest.  From the crazy body work to the amazing paint work, it's really hard not to look at this car.  The aggressive lines draw you in, and the intricate details of the paint work keep you looking over the entire car.  You really could look at this car for hours, and that's what makes it a masterpiece.  With their Prius at GT86 being a warm up, to this GTR setting the bar, it'll be interesting to see what Kuhl Racing comes out with in the future to top this one.  It's for certain though that it certainly won't be subtle, because if it's subtle, it's certainly not Kuhl.  Ha!  Okay, I'll stop with the puns.  Enjoy the photos.  Till next time…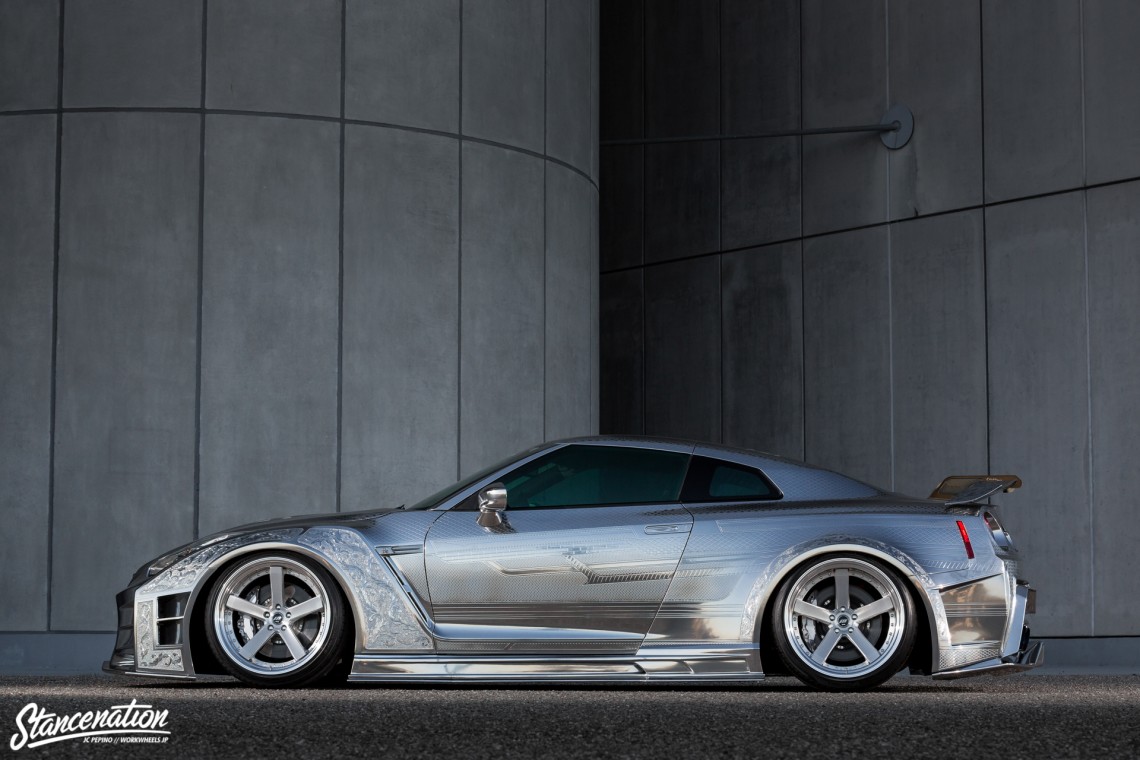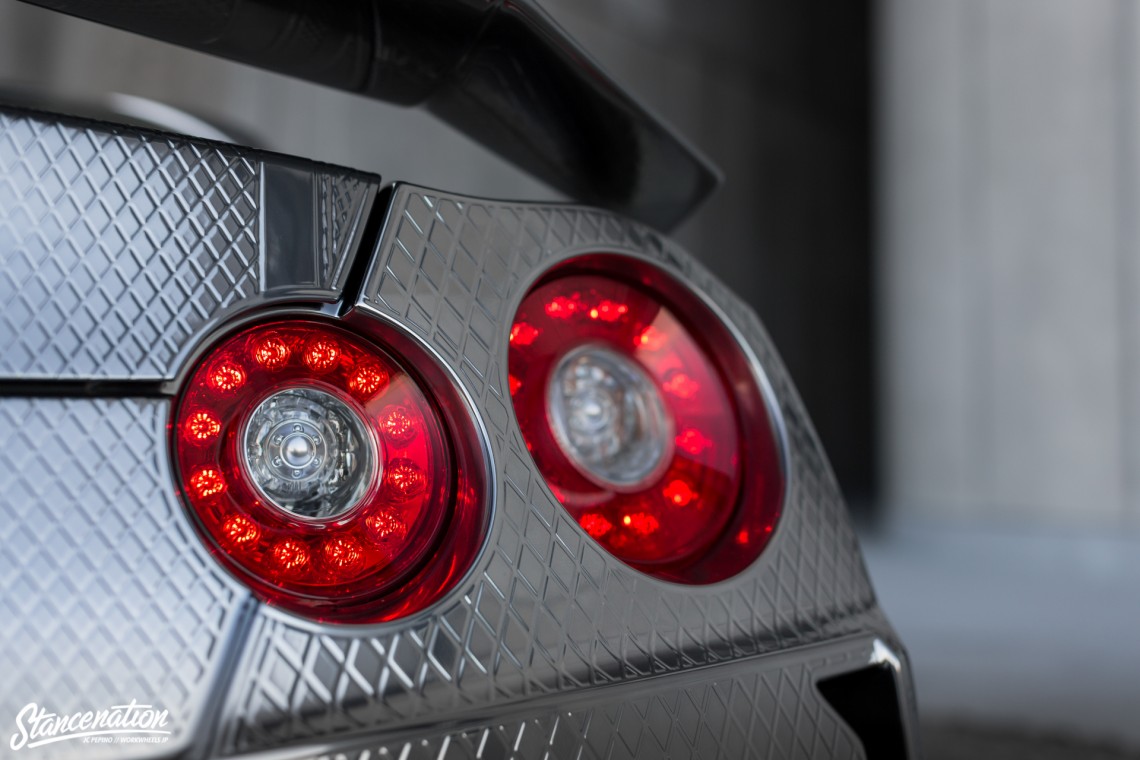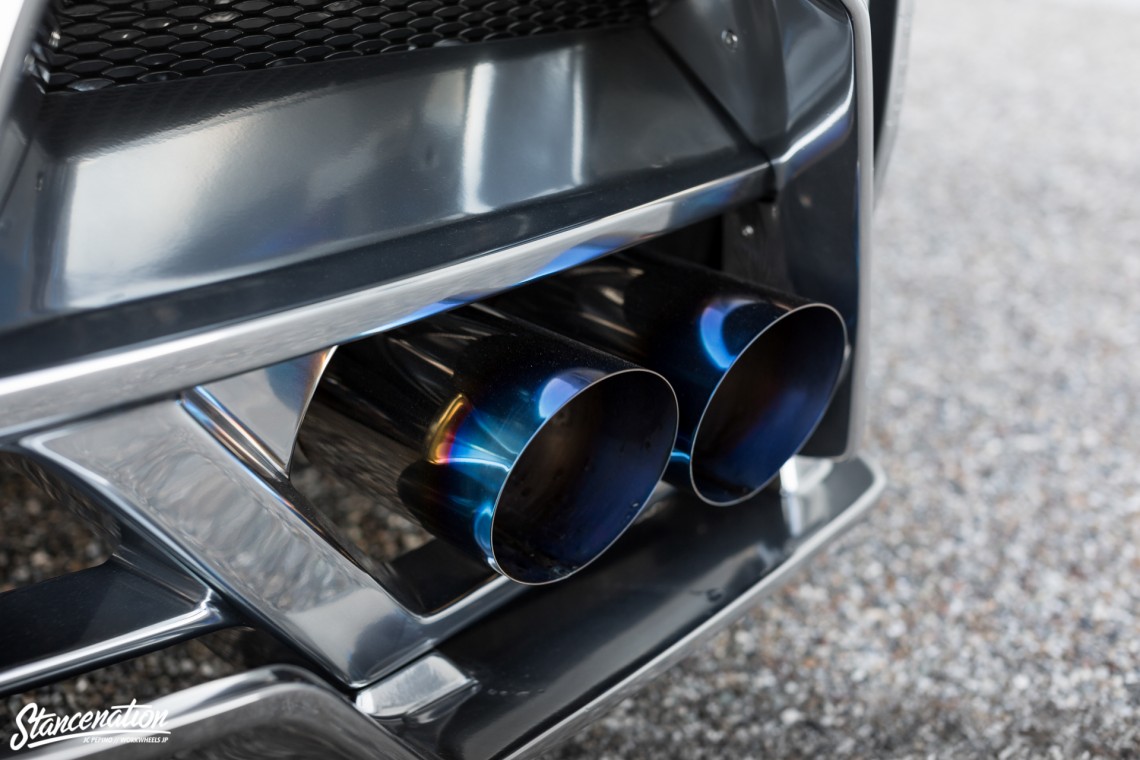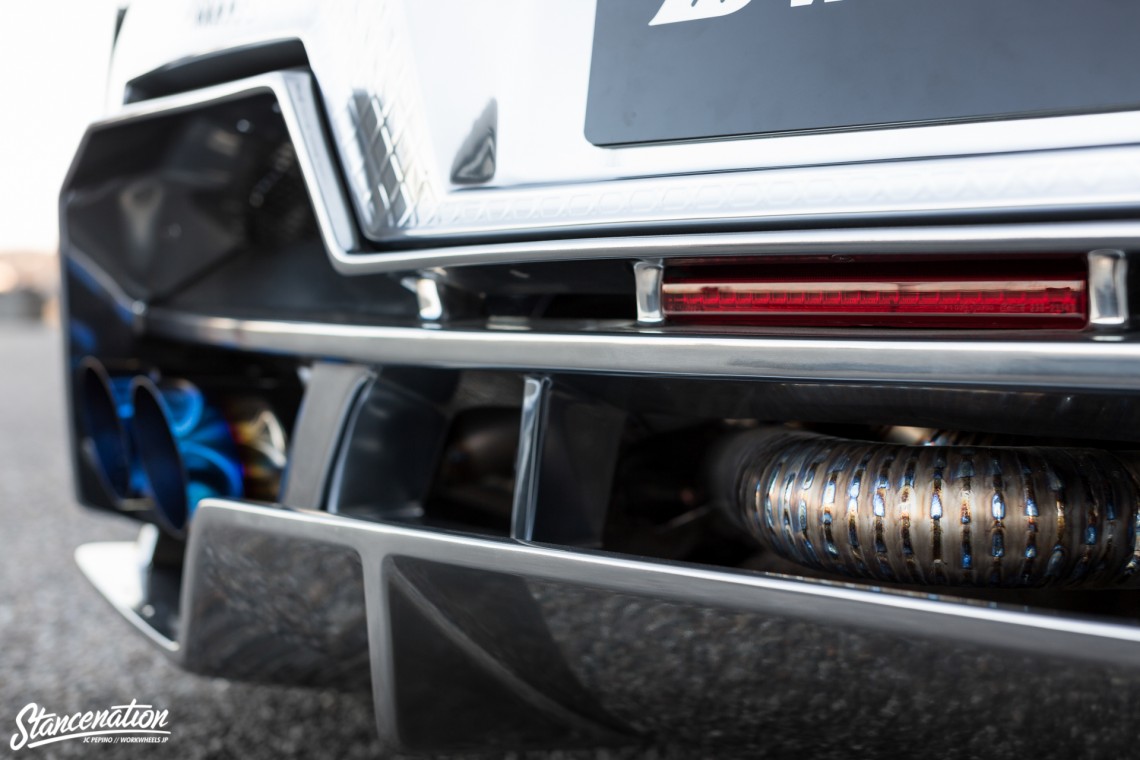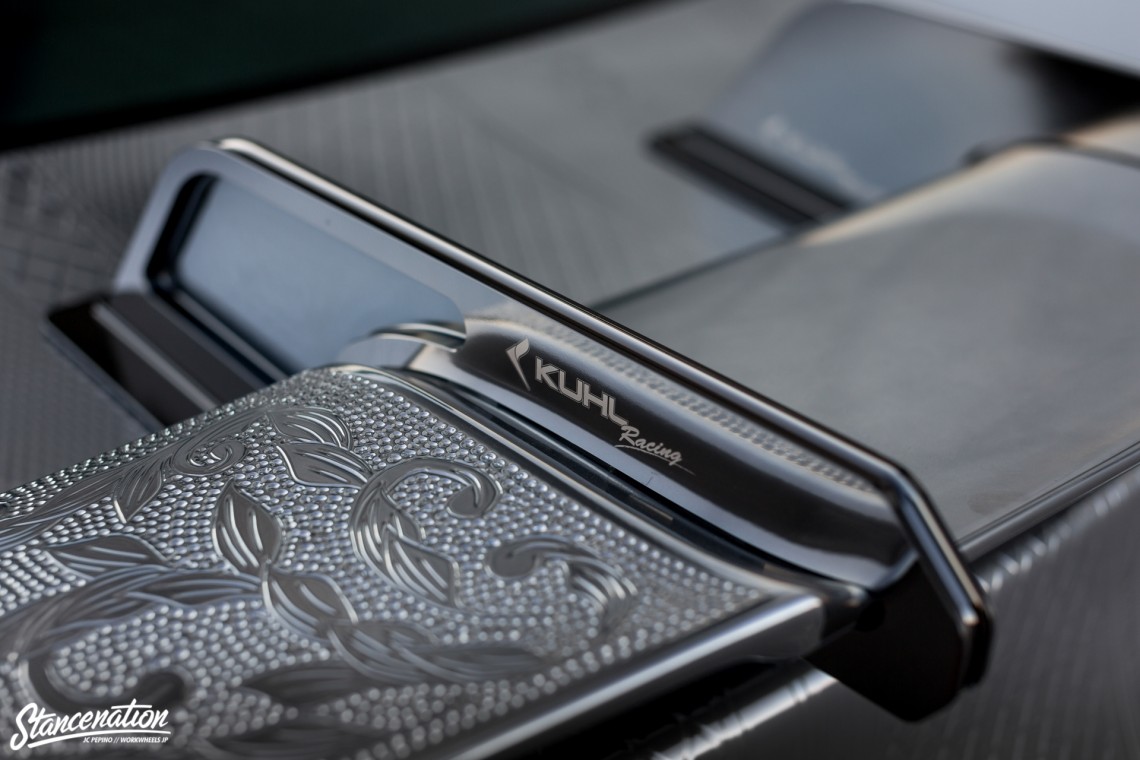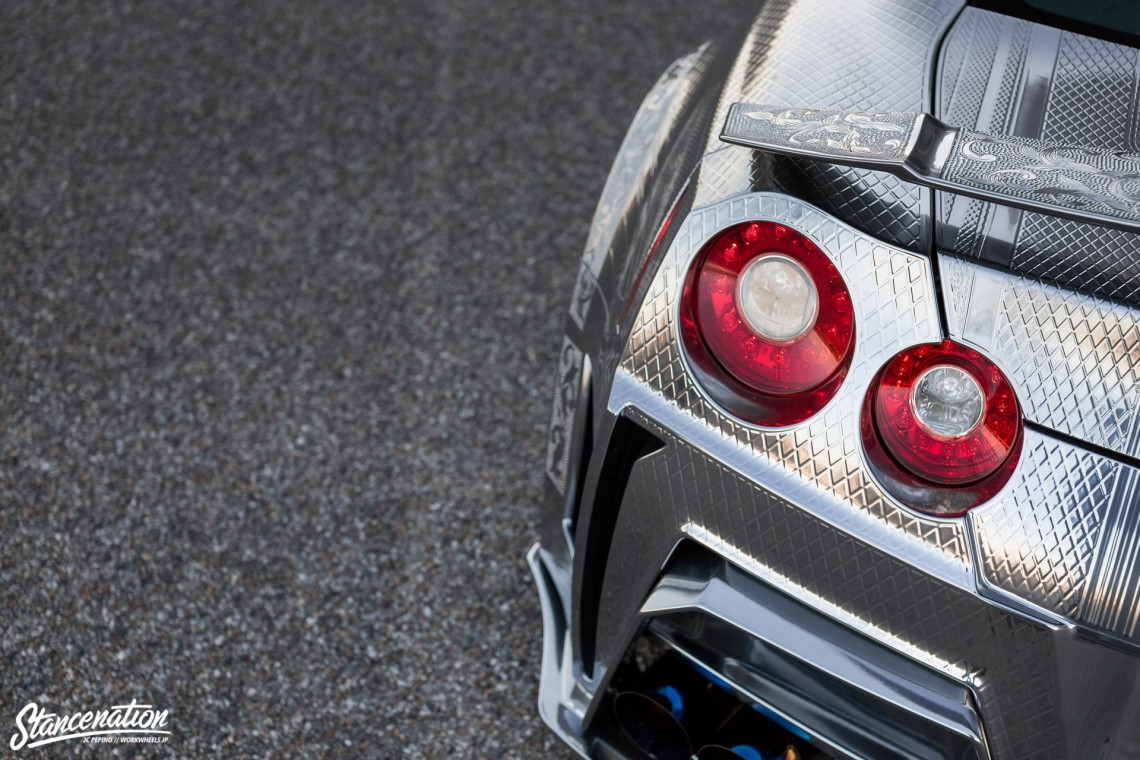 KUHL RACING NISSAN GT-R
http://www.kuhl-racing.com/
Shop owner:
Takahiro KATAOKA
Shop location:
Nagoya
Company info:
Launched in 2007, KUHL is famous for its body kits and aero parts.
Project Name:
KUHL JAPAN PROJECT 35 GT-R