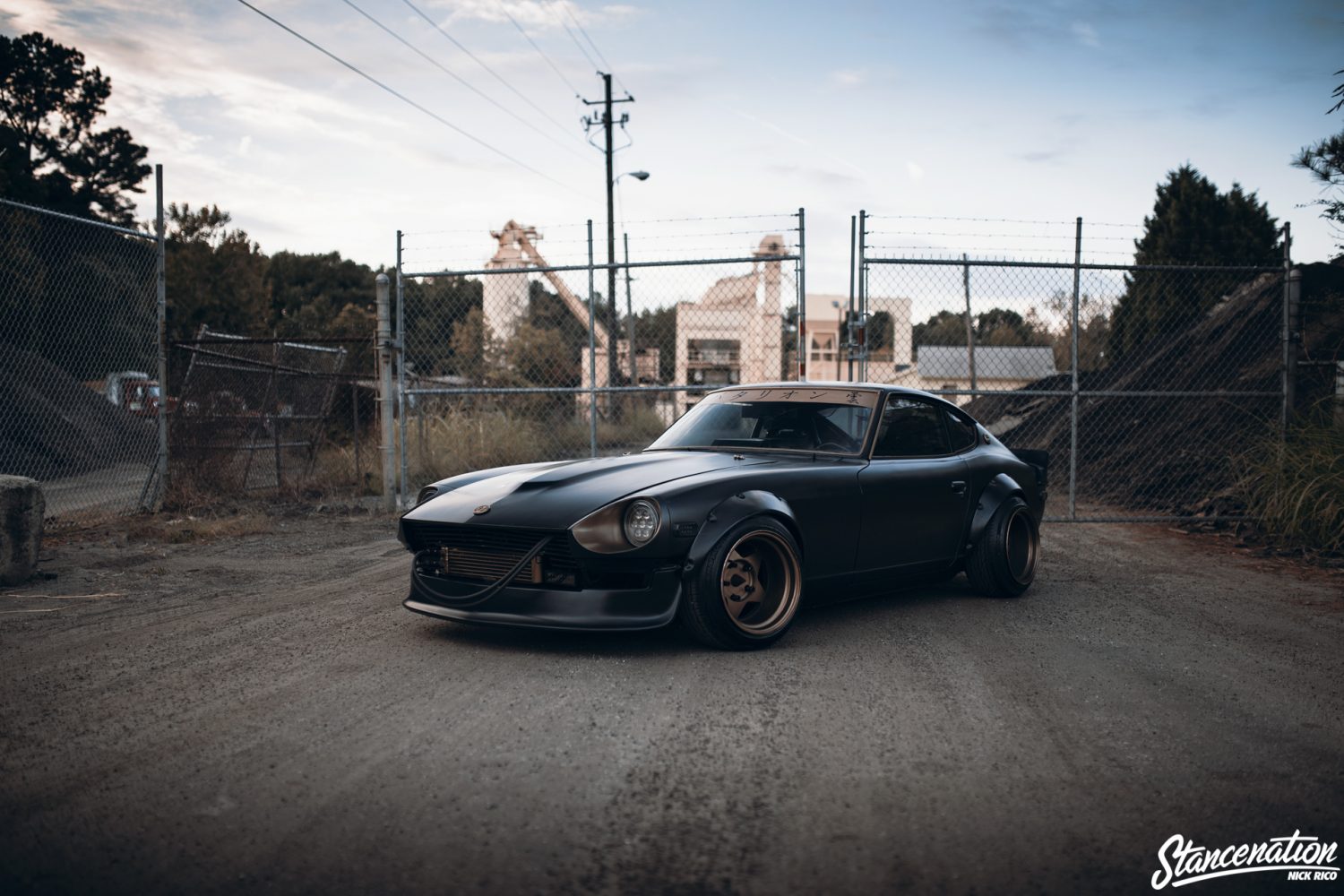 If you're a fan of manga/anime and the Japanese car culture, you should recognize a series called Wangan Midnight. The story follows a young man, his friends, and his cursed Datsun 240Z as he creates his legend on the Wangan. His car earned the nickname, "the Devil Z," because it killed its previous owner in a crash. So, what does this all have to do with the Z here? Well, nothing really, other than a cool little segway into the US version of the Devil Z. Meet LouZfer.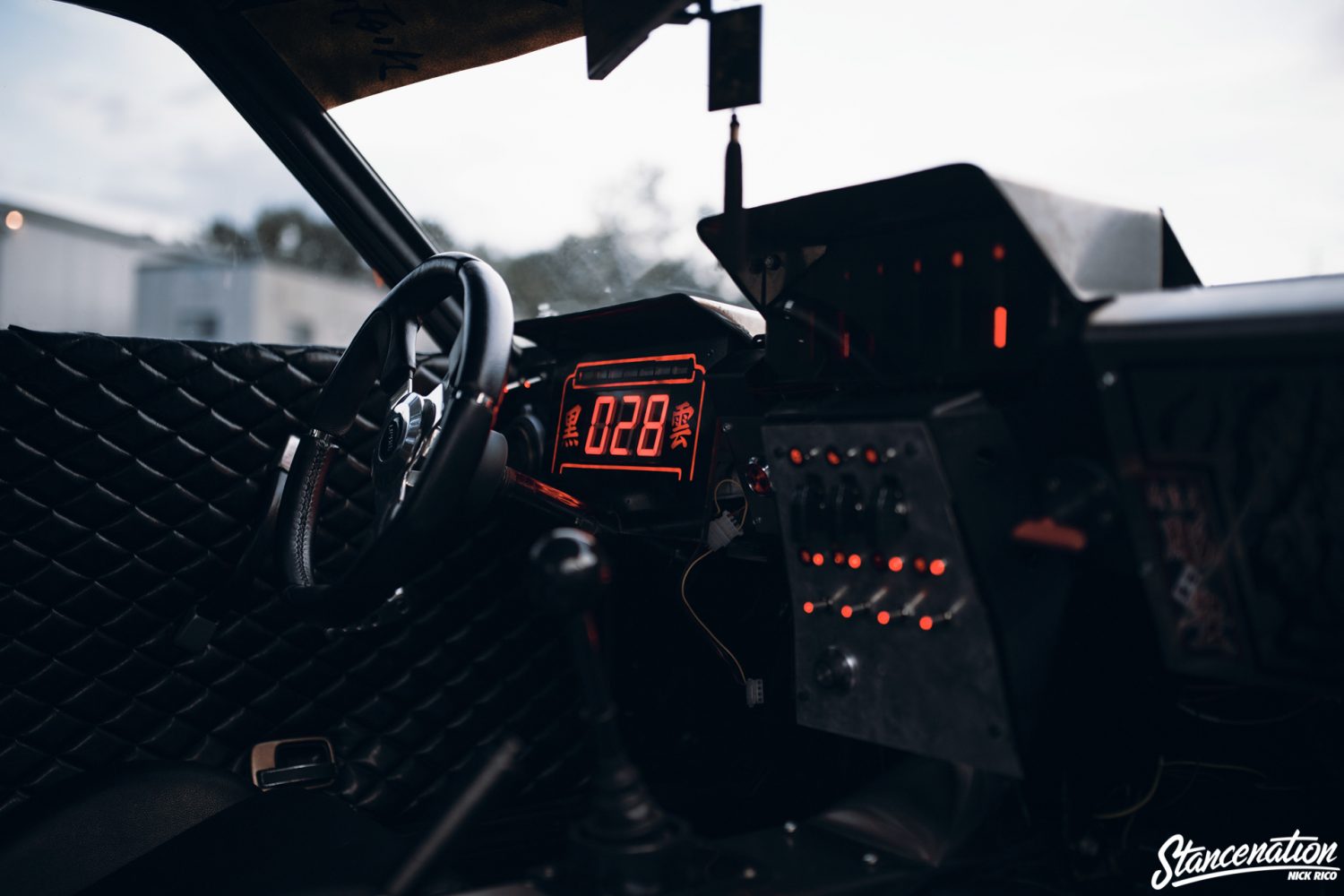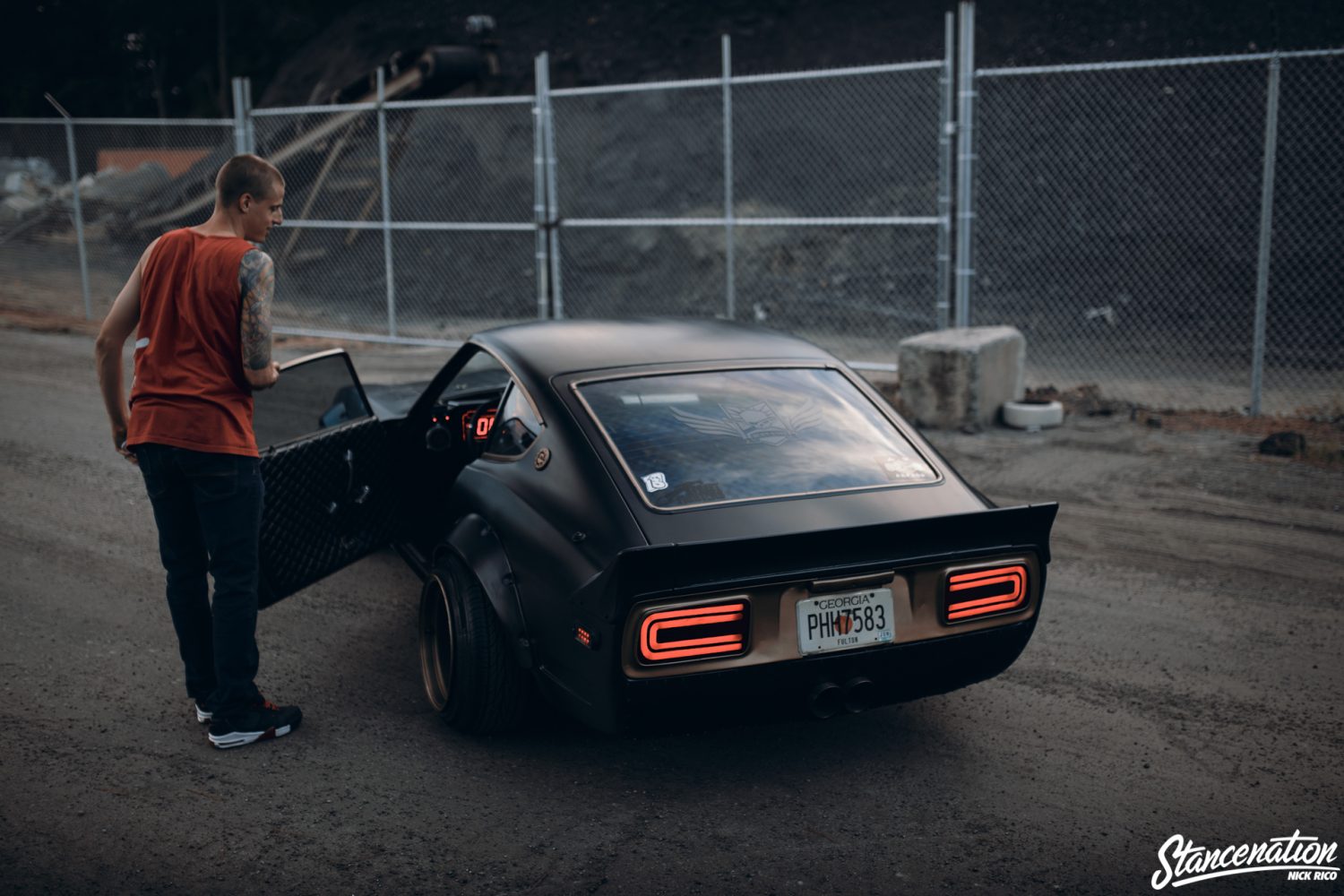 The American version of the Devil Z is owned by a one Scott Koehler who resides in Atlanta, GA. In similar fashion to the Devil Z, LouZfer has a story of friends coming together and a sacrificial car to bring him back to life. Scott and LouZfer are apart of the crew Burn Unit, and if you know anything about them and their style, you'll know that Mister Totem is among their ranks, but more on that later.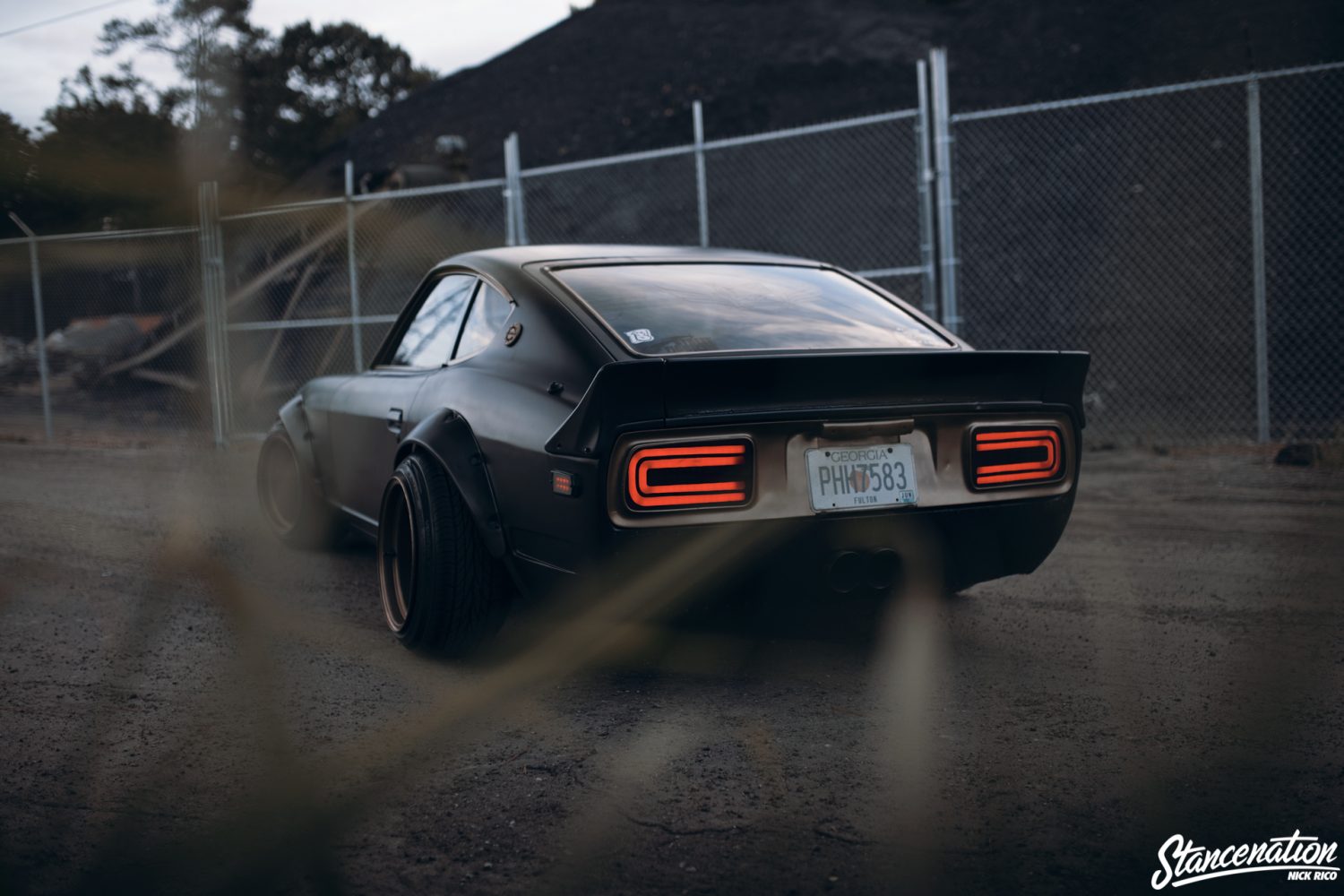 LouZfer is the culmination of what happens when American Hot-Rodding meets Japanese engineering and with some Durrty South spice thrown into the mix. The car is like a Blade Runner/Anime mashup with its styling. The widened, flat black exterior pay homage to the Blade Runner influence while the engine bay and mural on the underside of the hood look like they're taken straight out of an anime. It's a clash of two worlds, but it surprisingly works well in this package.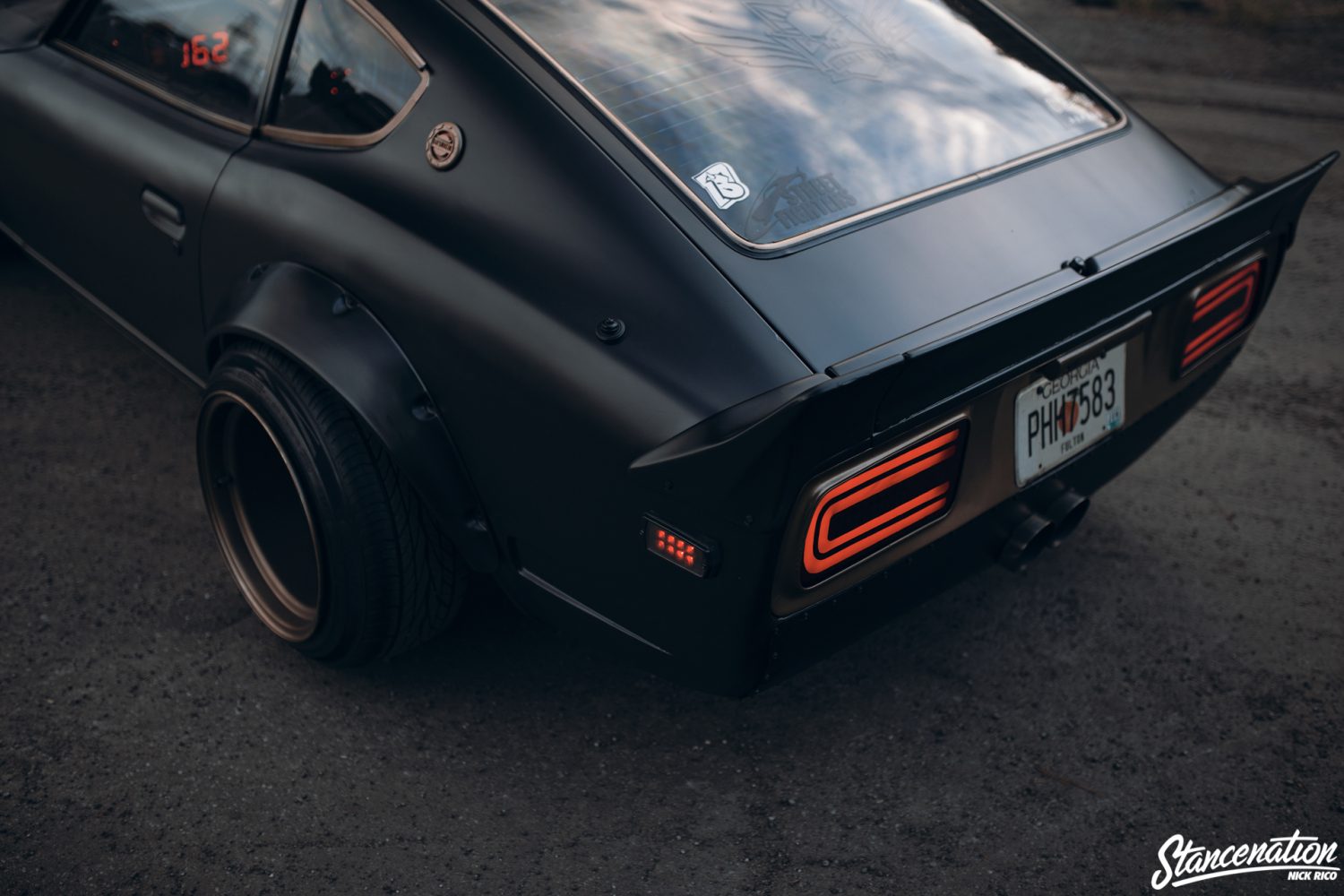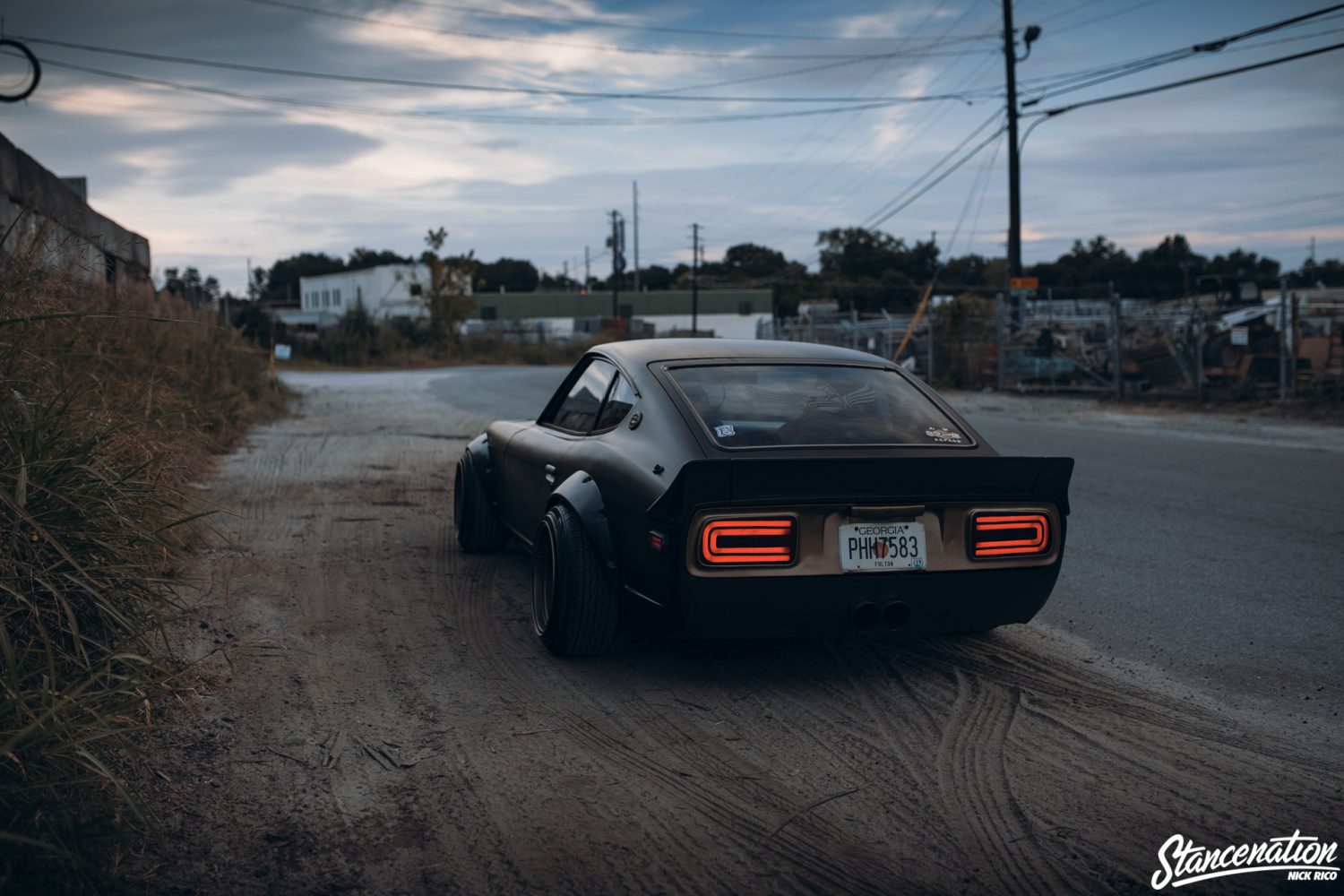 Scott and his crew pride themselves on building cars with character, and LouZfer definitely has character. The clash of American car culture and Japanese car culture, along with old and new all find their home in this 240Z. It wasn't all smooth sailing though to get this car here. Scott encountered a big issue right away when he started tearing down his 1971 240Z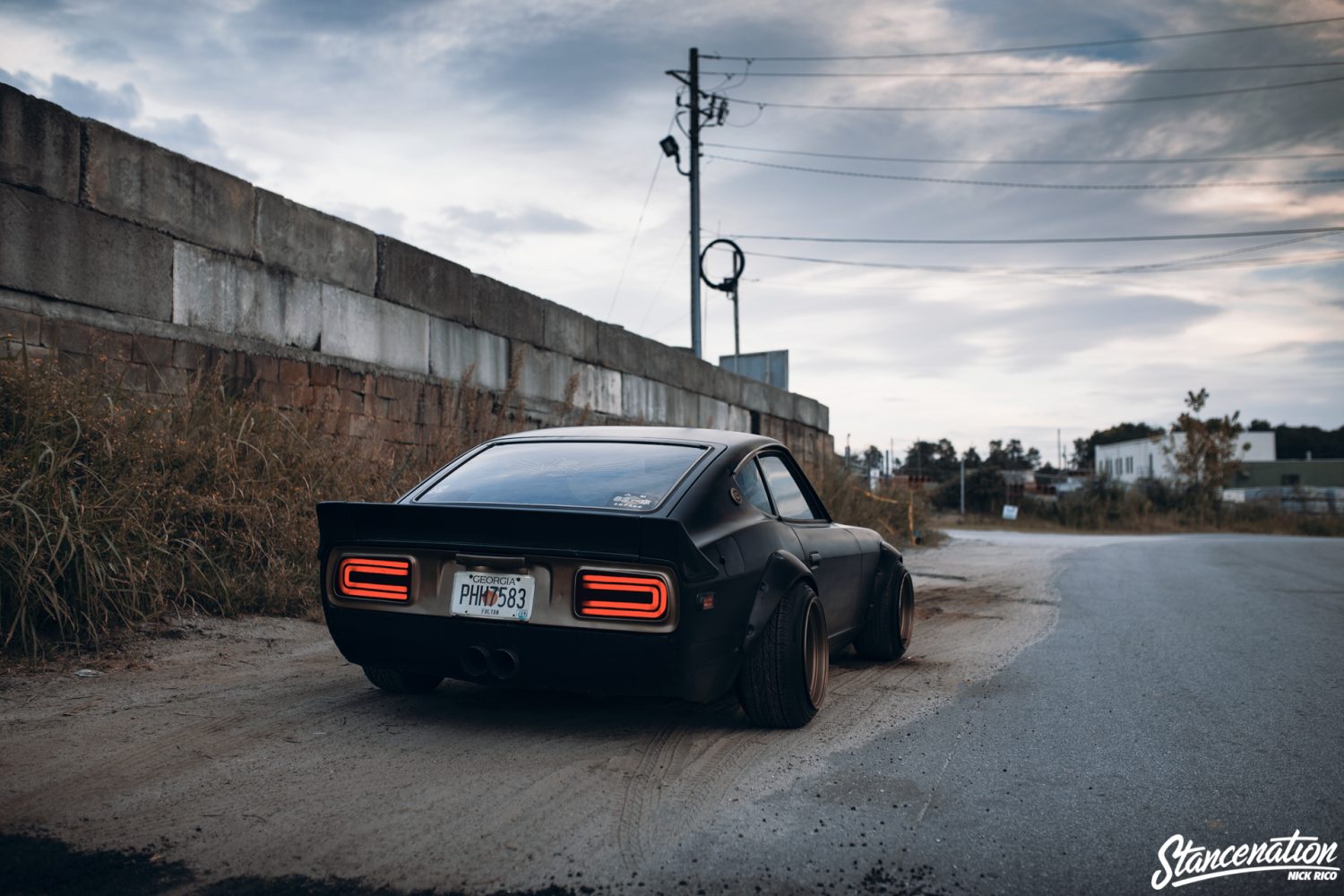 I ran into one very serious issue right when I started tearing down my first Z and found some serious frame rust. Fortunately, my crew mate had a Z he was just sitting on which he sold to me for the now ludicrous price of $1100. That with some salvaged parts off the first Z became LouZfer.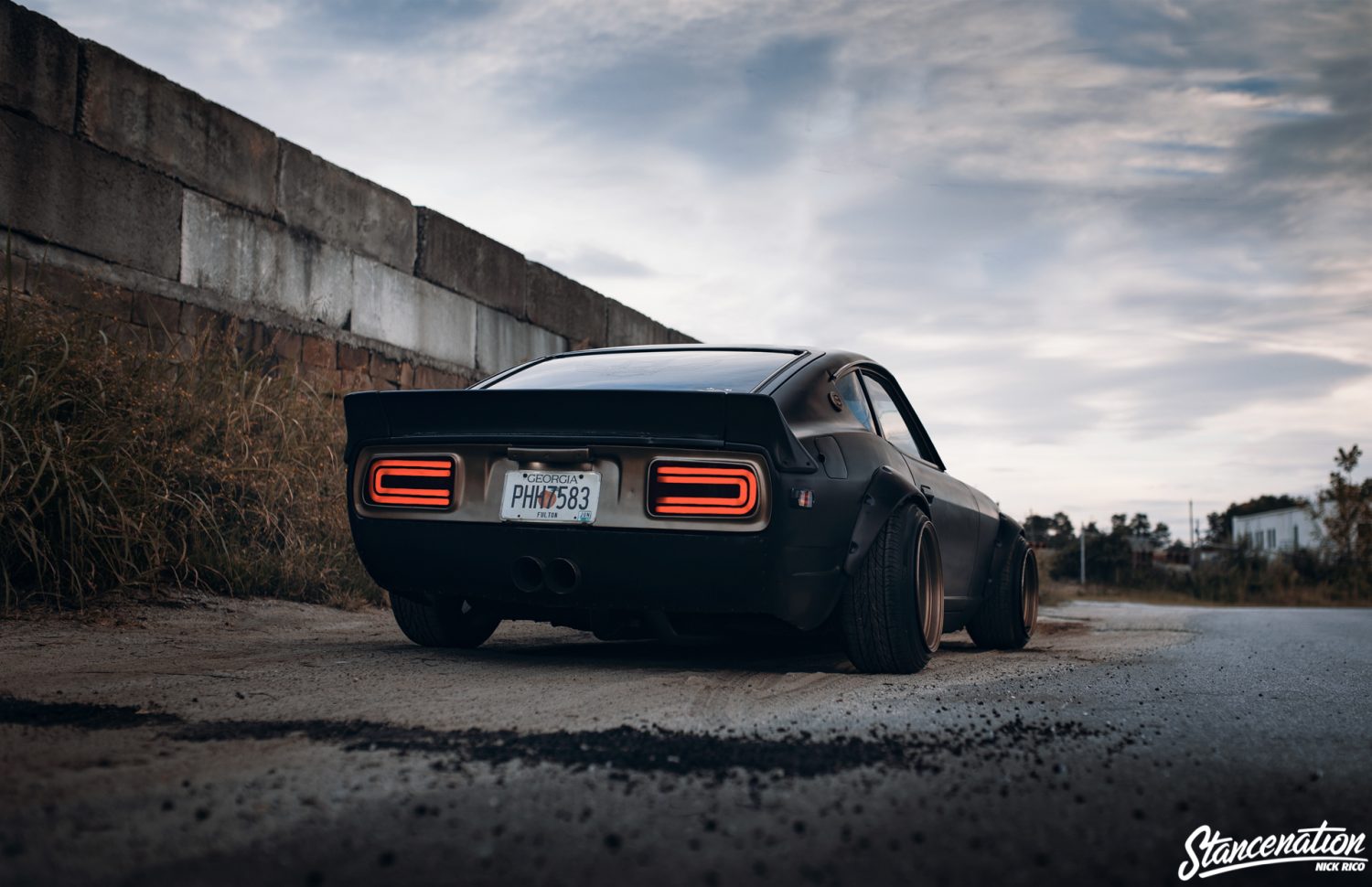 That second Z which gave its vitals to be put onto LouZfef came from Mister Totem, the famed Georgia artist, and owner of a rather famous 1st-gen Camaro and older Celica. His role in LouZfer also comes in the form of a hood mural which was taken from Scott's tattoo on his forearm that represents the birth of his first son. For me, it's my favorite part of the car, and one that really sets off the engine bay.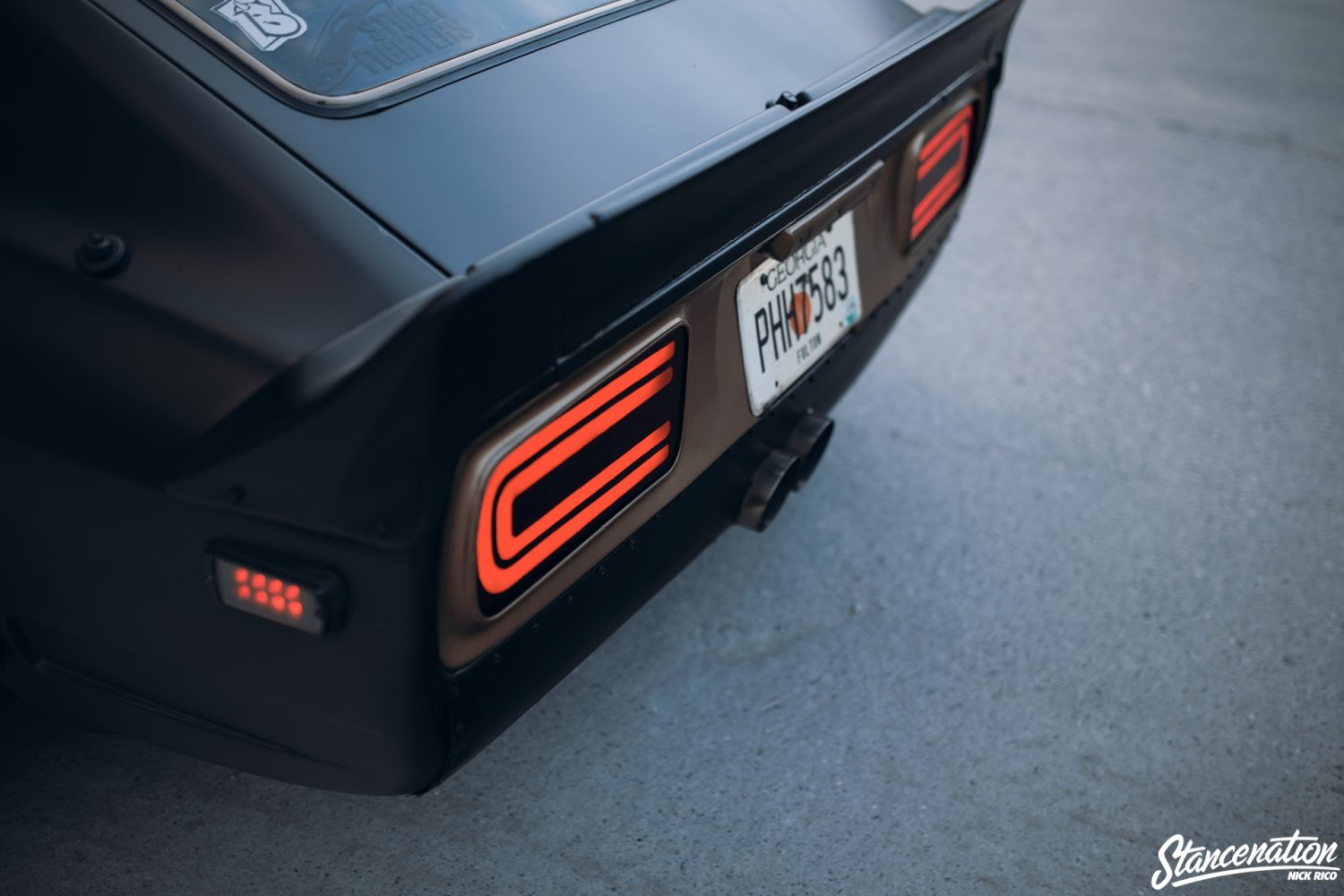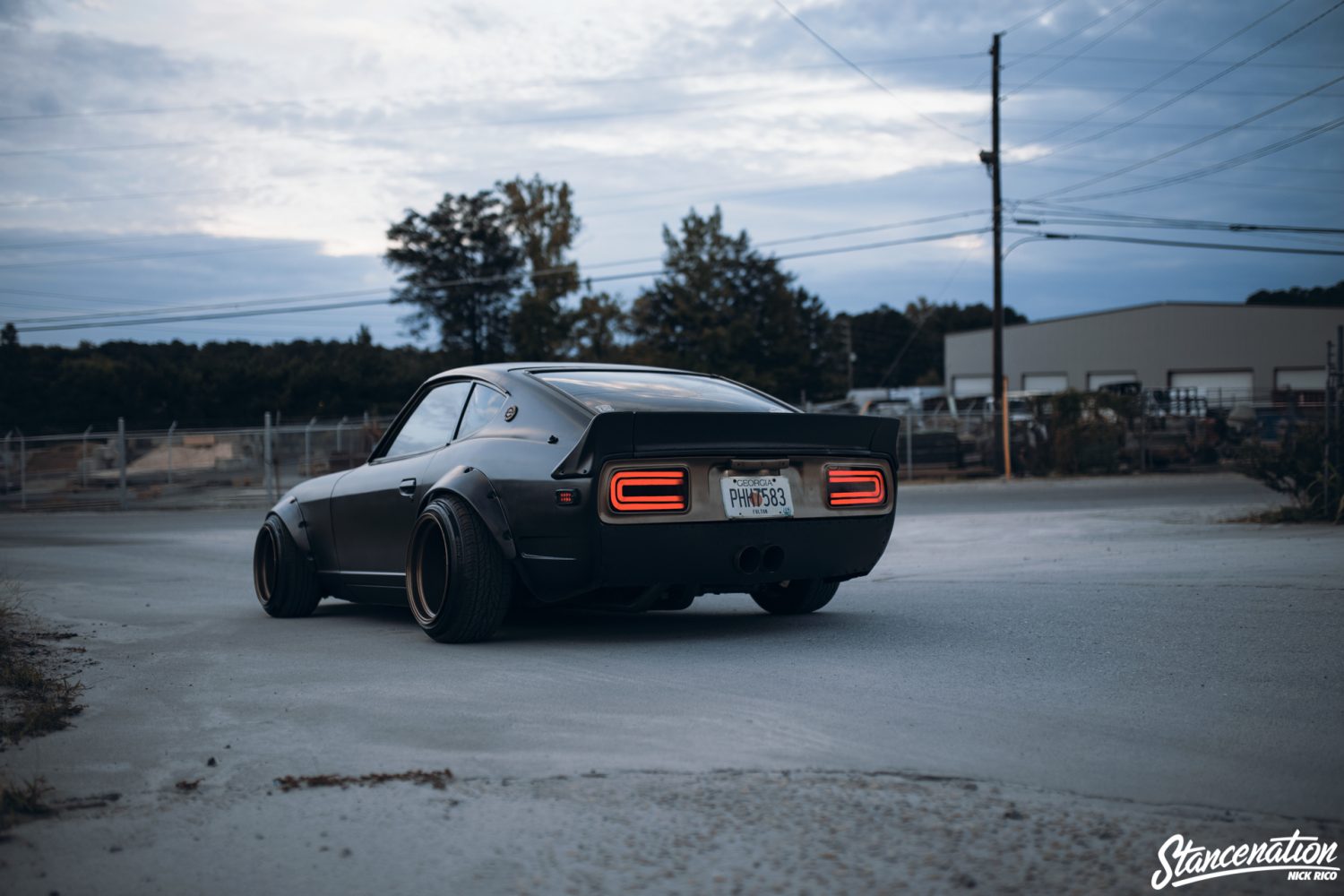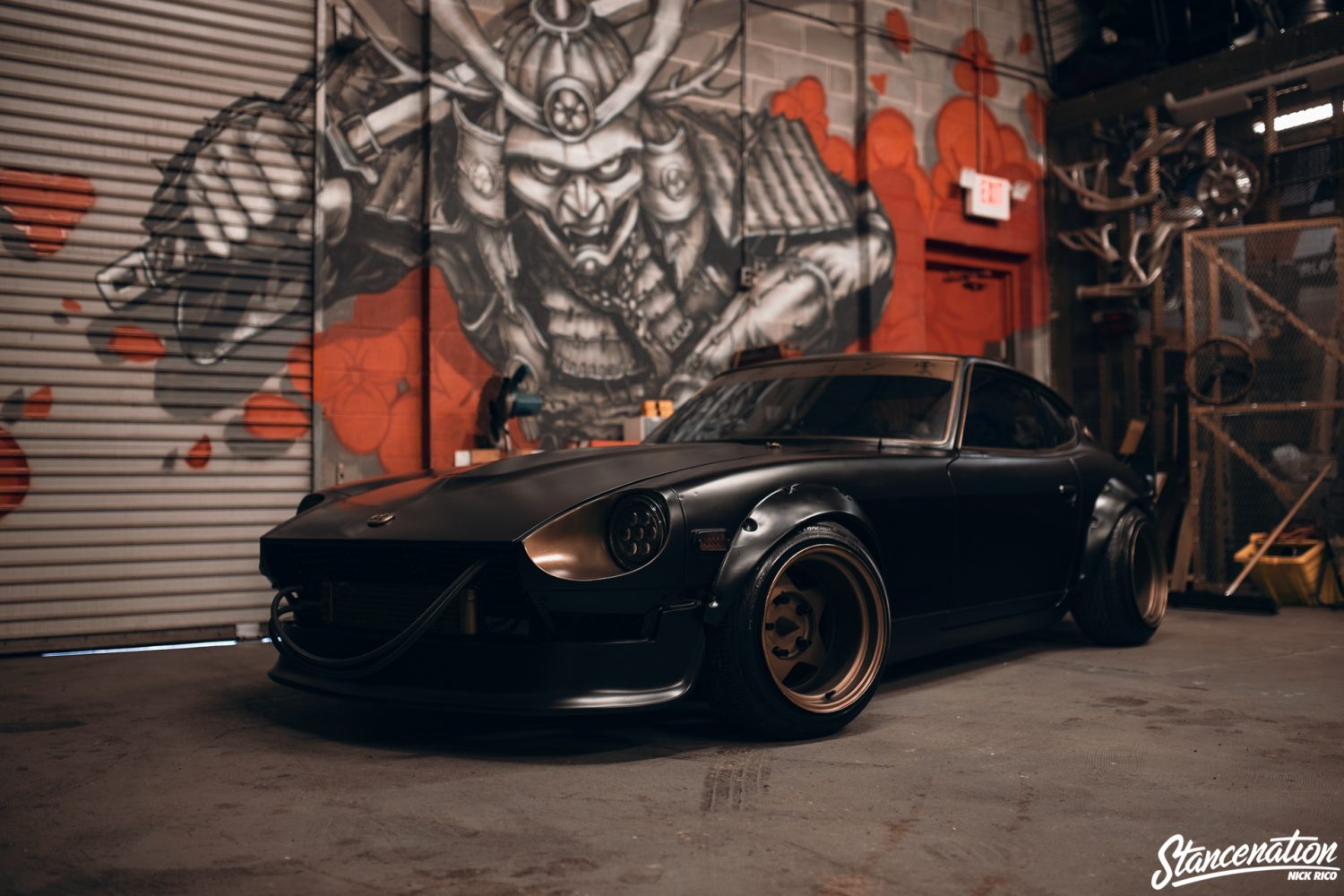 Speaking of the engine bay, this is where LouZfer separates itself from the Devil Z and shows its American influence. Gone is the L20 straight-6 cylinder engine, and in its place is 350 cubic-inches of good ol' 'Merican power. The Chevy 350 has been fitted with a hefty cam, Holley carb, custom headers, and a custom exhaust to give LouZfer his ominous growl.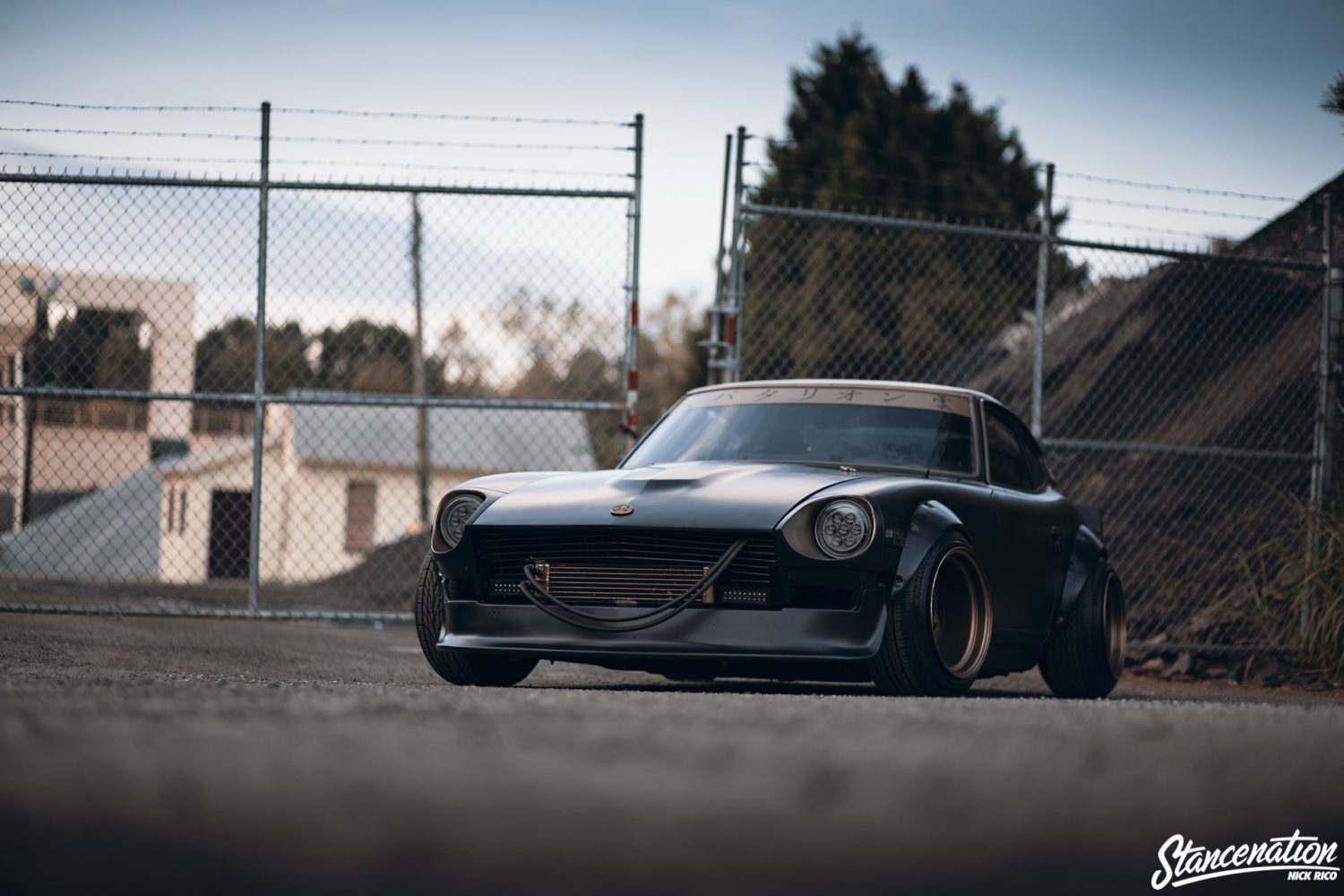 With a beefed up V8 power-plant, Scott focused on beefing up the exterior of LouZfer to match its bark. The flat black and gold Z is widened with a set of BAMF (I'll let you figure out what that means) flares, a Type 1 front valence, and an IMSA 3-piece duck-bill spoiler. An old-school RX-7 oil cooler hangs off the front grill, while modern LED lights and custom Q45 projector headlights bring LouZfer to the 21st century.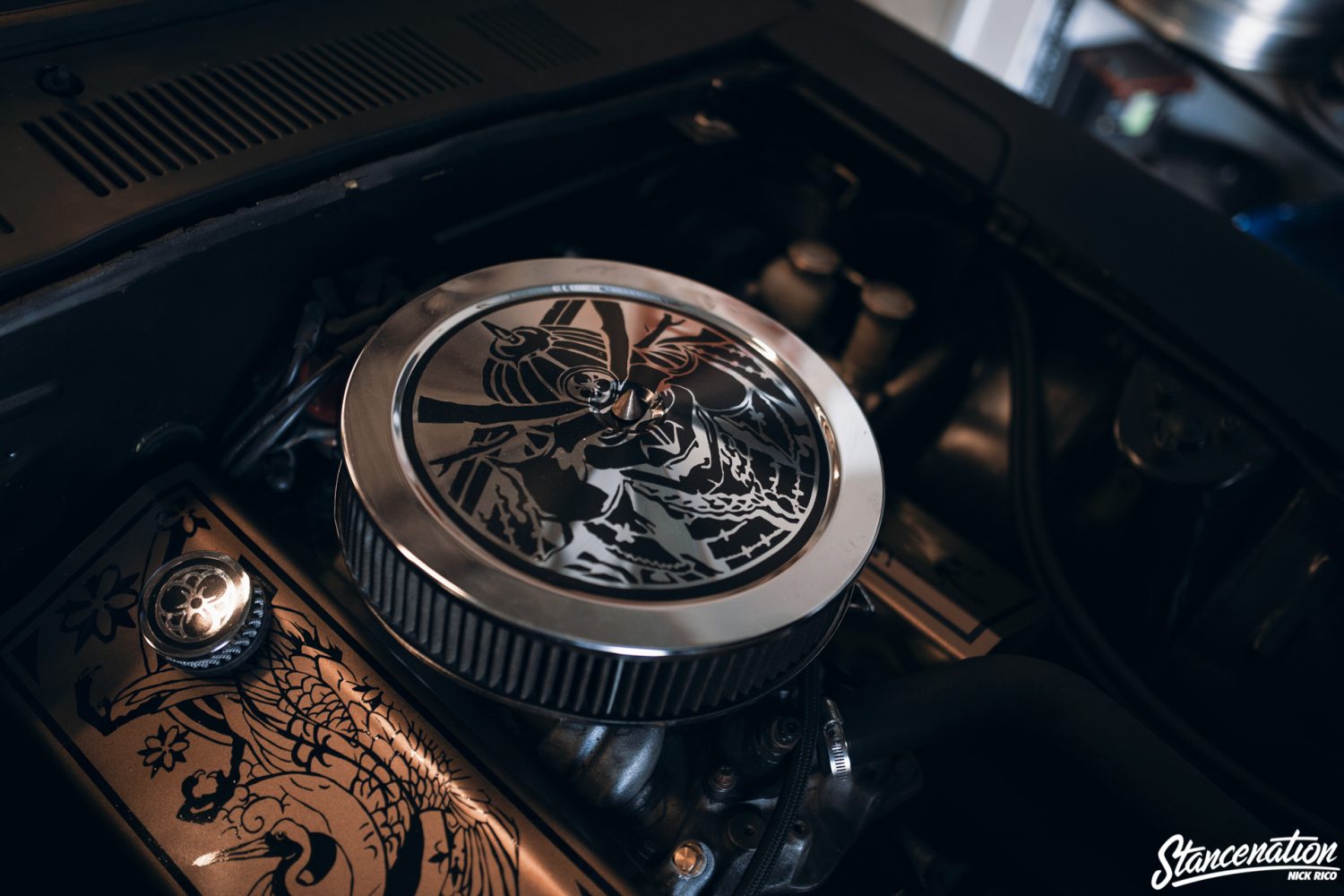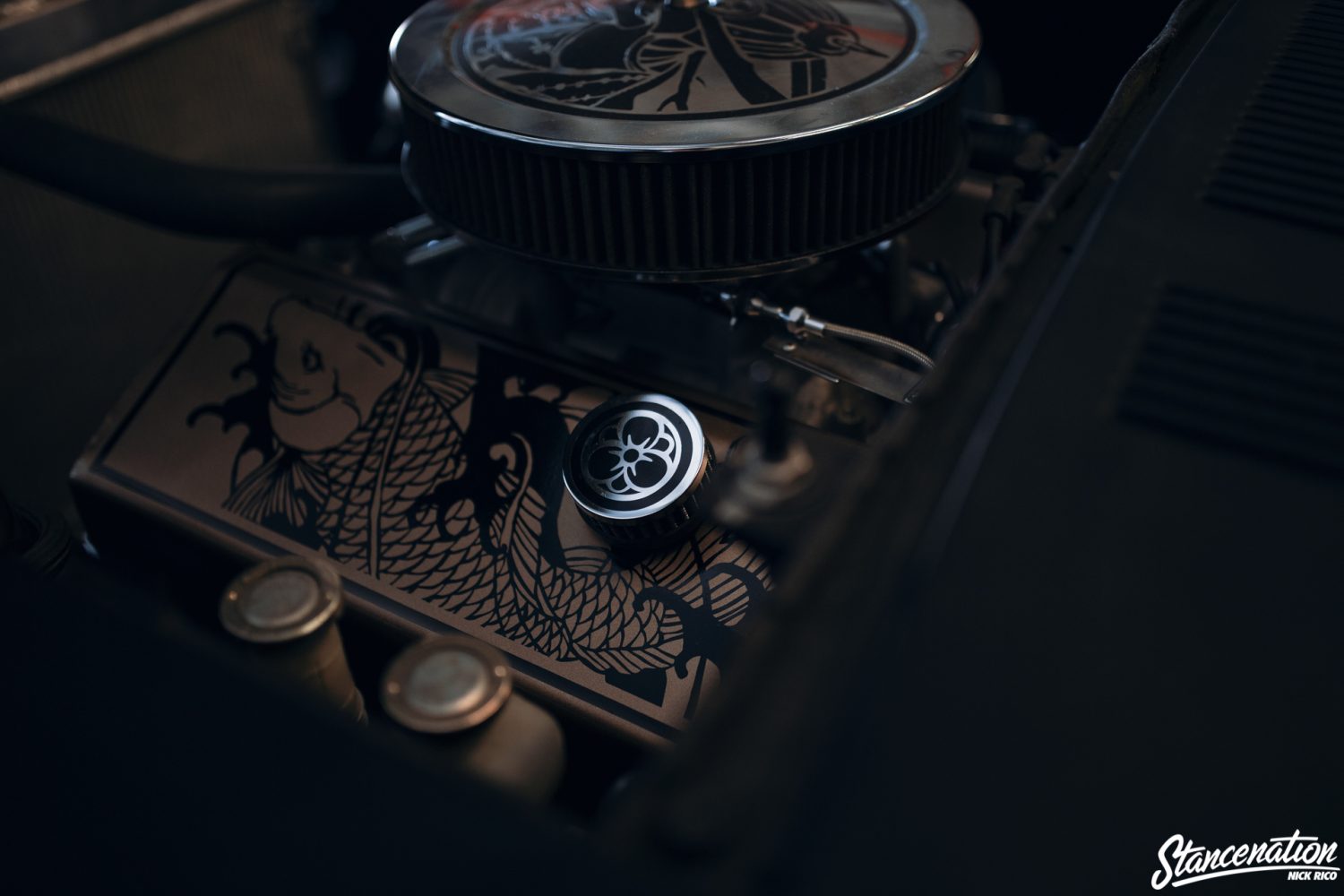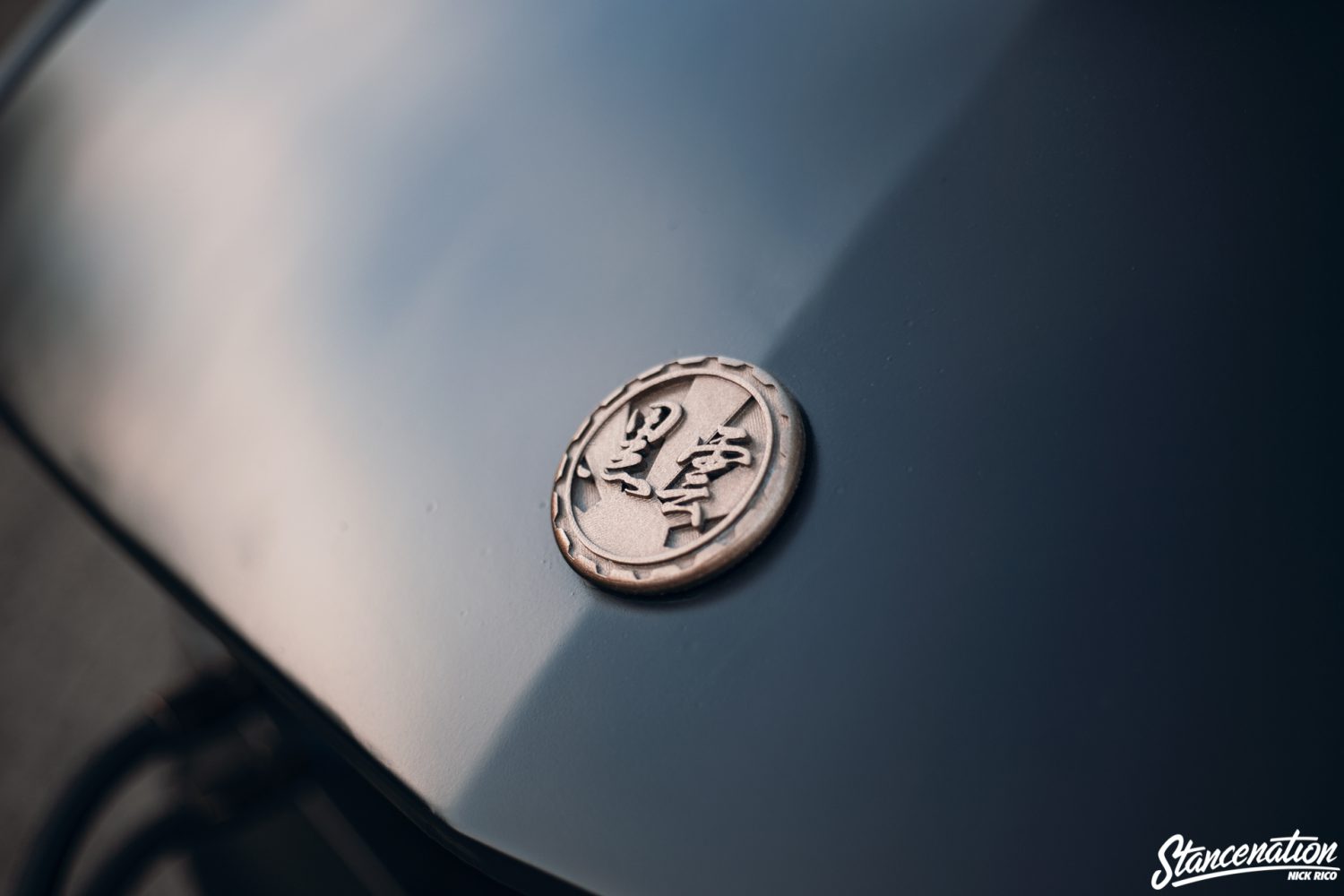 Sitting underneath the widened Z are a set of equally wide wheels. 15×10 -52 Prime 5 Star wheels sit at all four corners while a set of brakes from a 4×4 Toyota were retrofitted to help bring LouZfer to a stop. Getting the car sitting just right, Scott used a set of T3 coilovers and a set of T3 RCAs to dial in the suspension.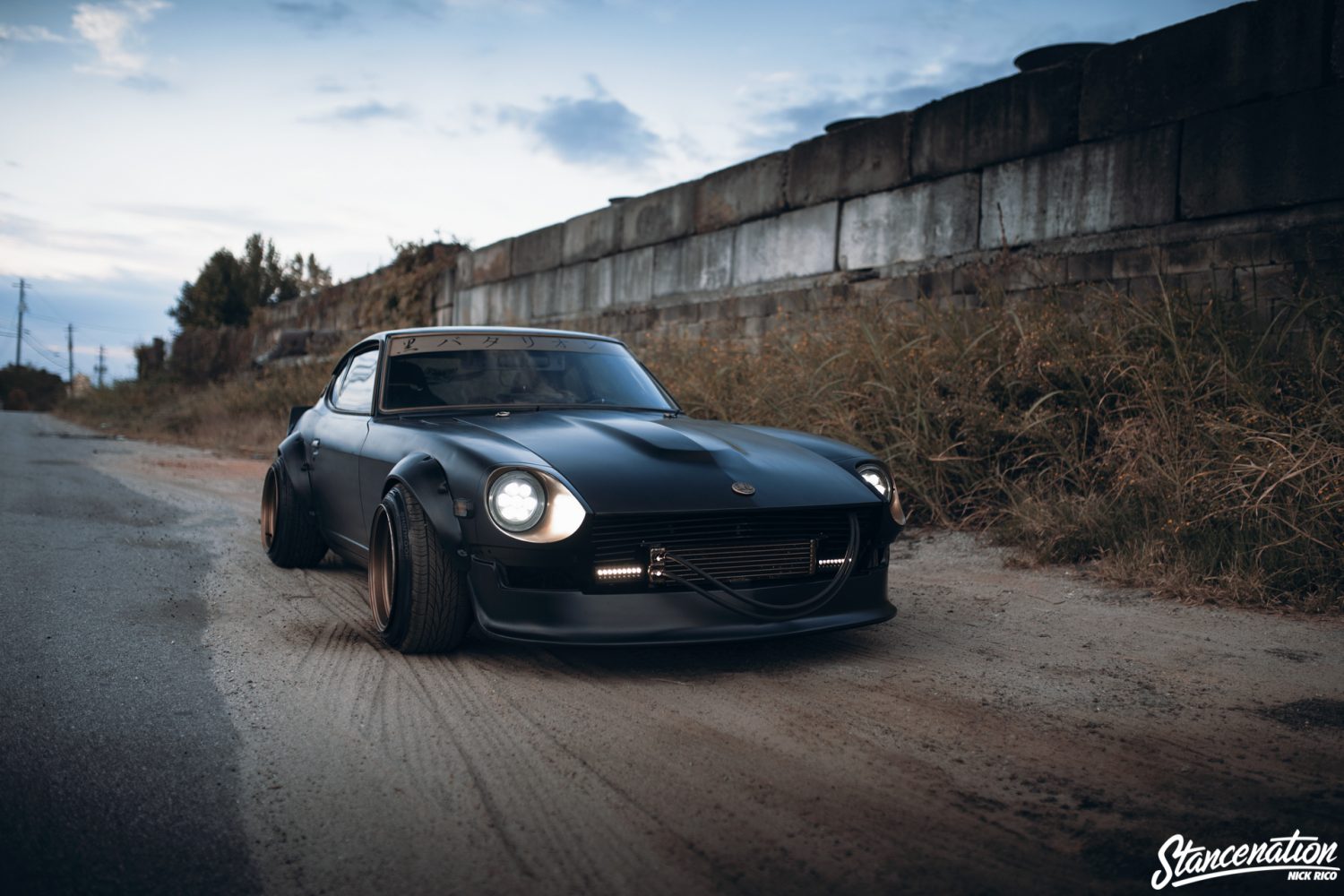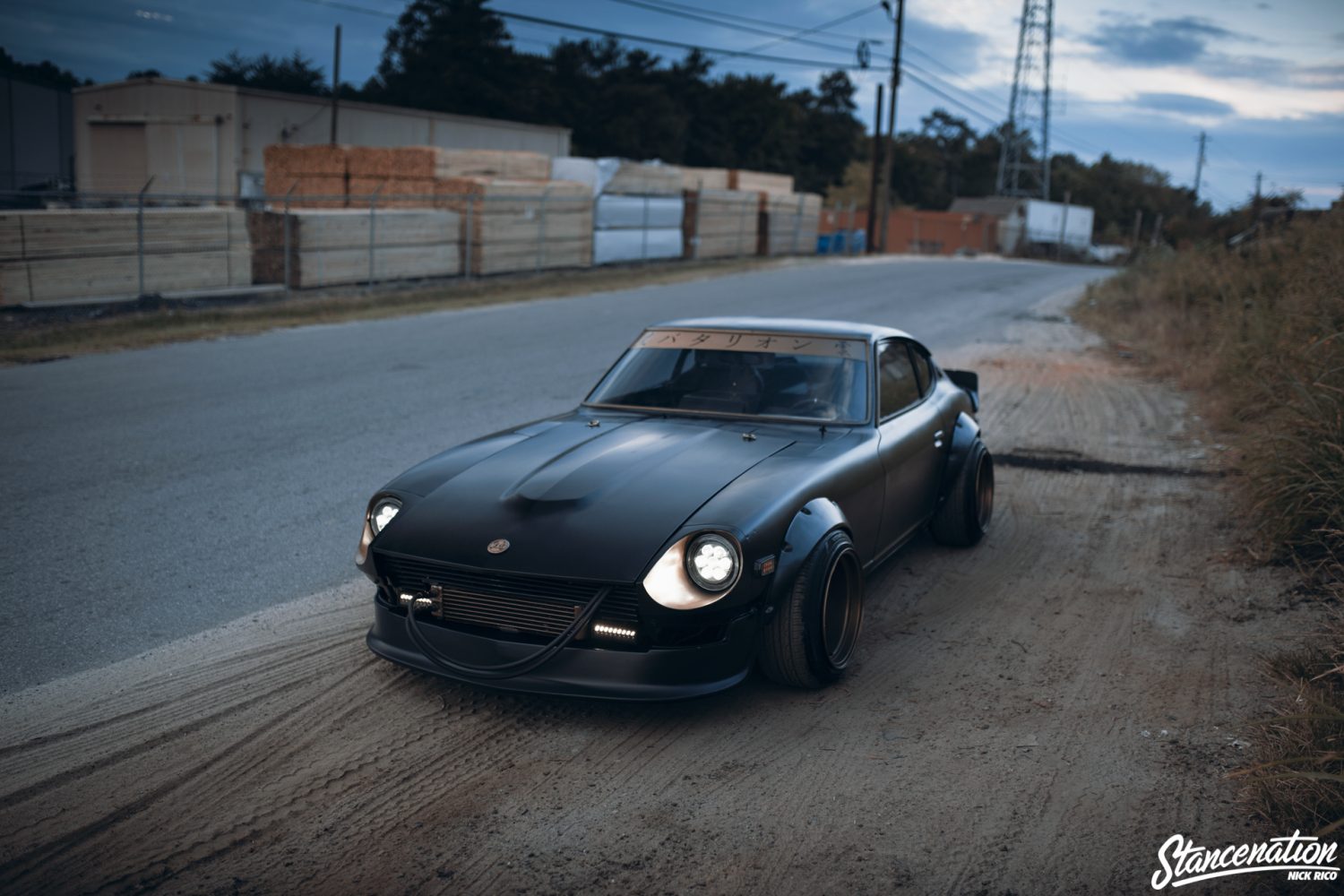 The build list may look short, and the car may look simple, but there were a lot of long nights and many weekends spent by Scott and his friends to get LouZfer to where it is today. Scott's two kids were born and a company was started in the time that LouZfer was started to where it is today, and he's still not finished with it.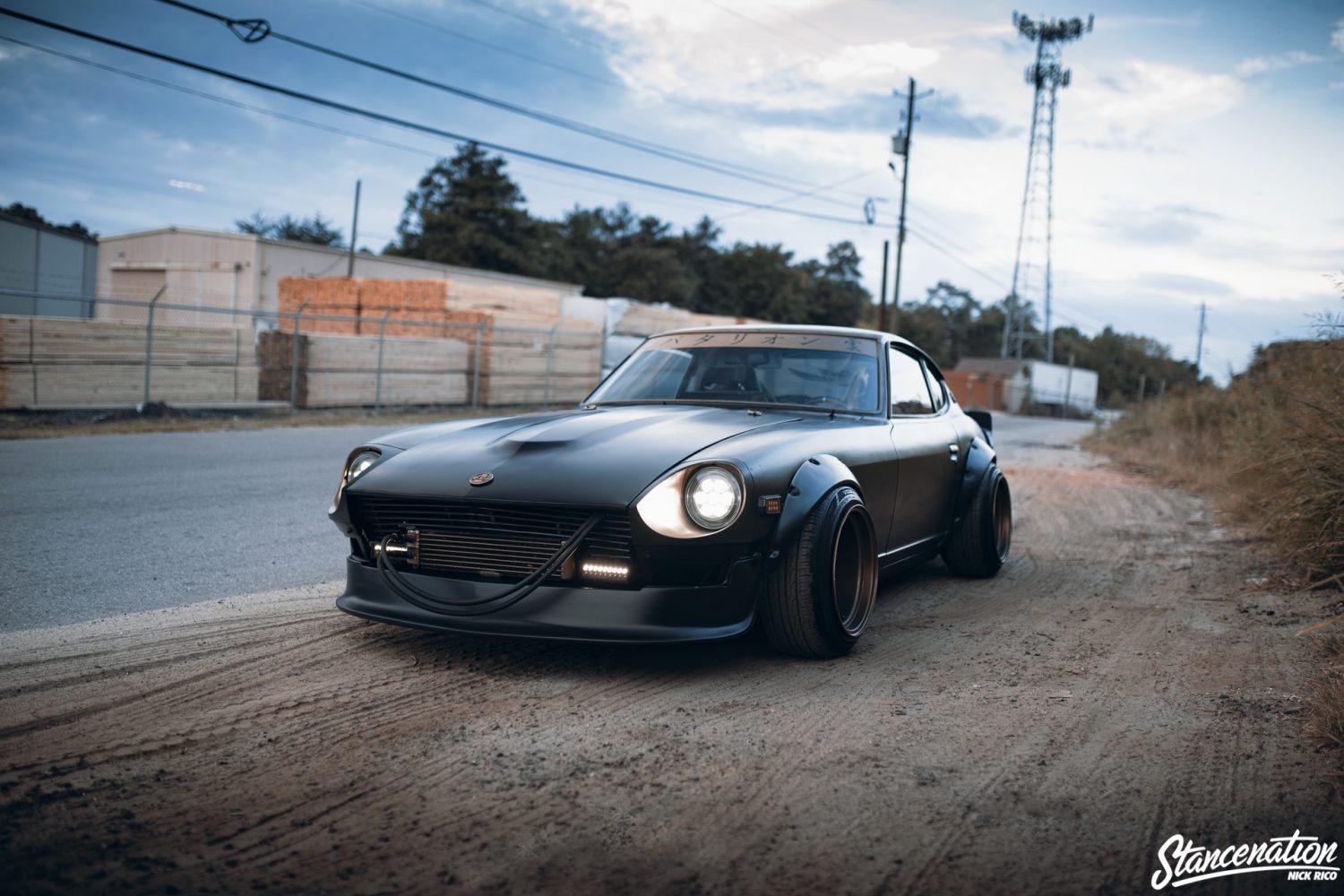 This car has been and continues to be a platform for me to try out new ideas on. So in that respect, it will never be finished.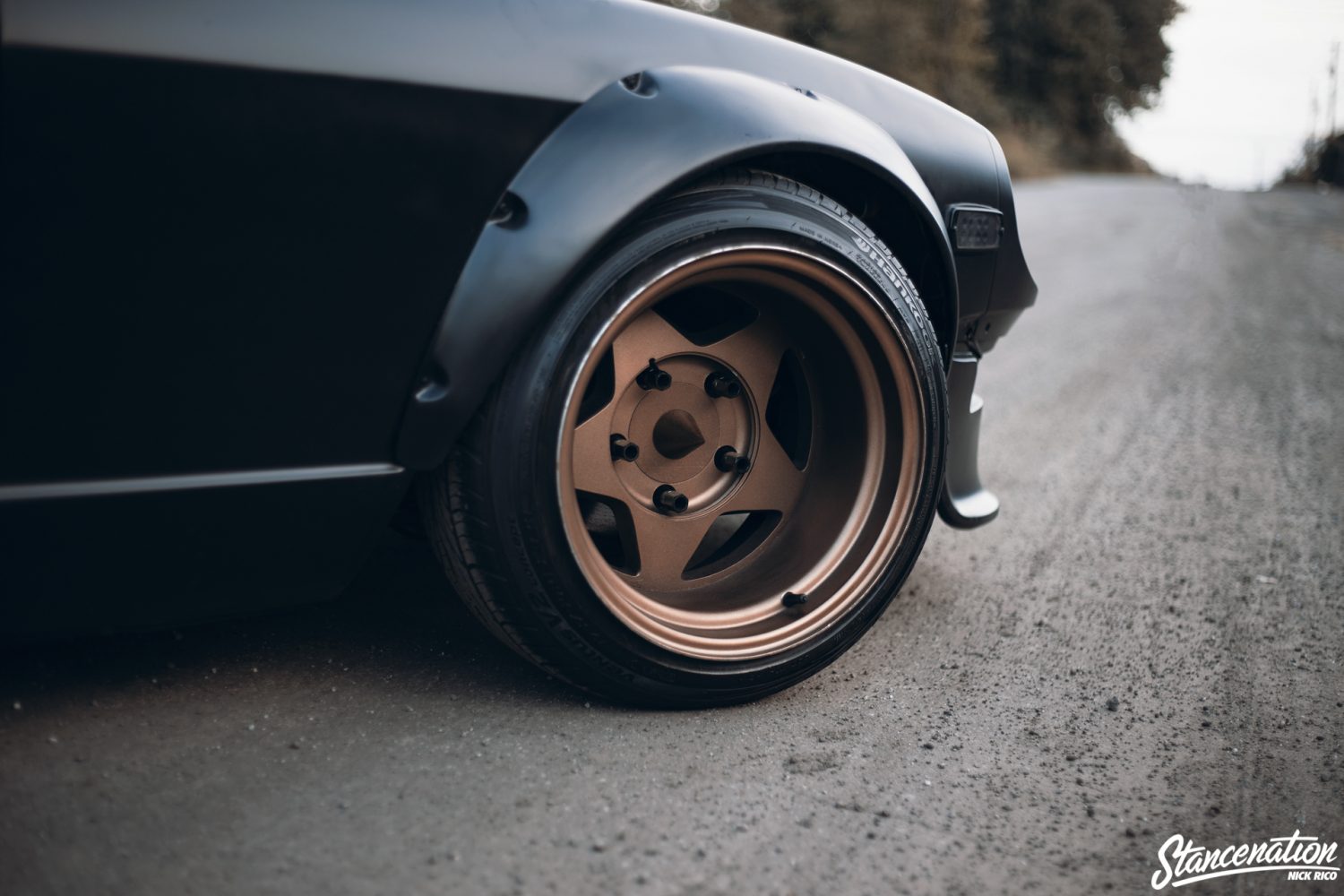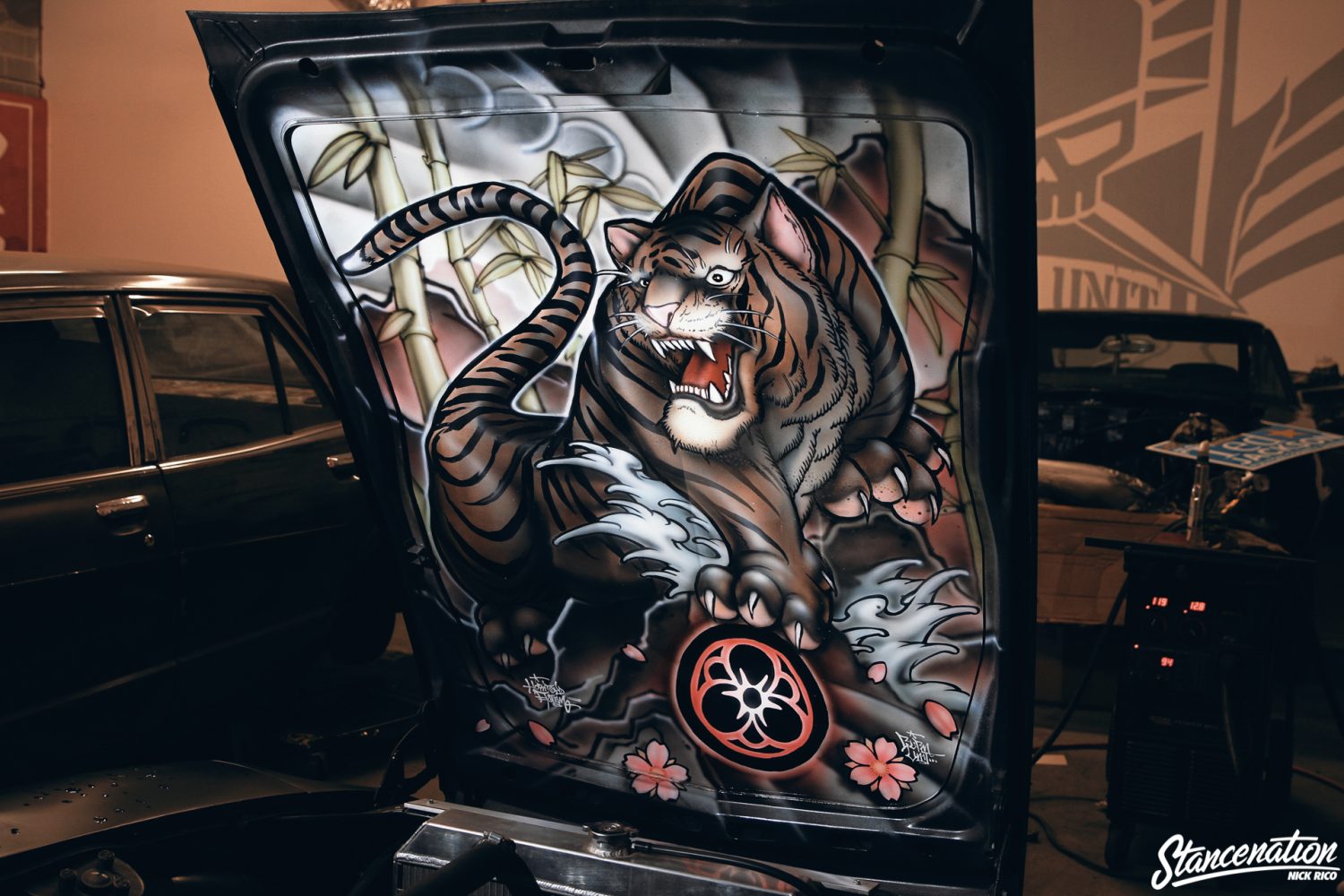 In the same regard, the legend of the Devil Z continues on, and the US version LouZfer will continue to evolve along with its owner. LouZfer is a culmination of ideas and friends coming together. I'll let Scott finish it out in his own words:
Also, like any good build, it was far from a solo project. I would be remiss if I didn't recognize the people who helped. First and foremost, longtime friend John at Garage Zero who did the engine swap and suspension work. Mister Totem for selling me his spare Z and for the hood mural. The rest of my Burn Unit / Black Cloud squad who contributed in countless small ways. I can point to just about any piece on the car and tell you who helped me with it or who influenced me on the choice.