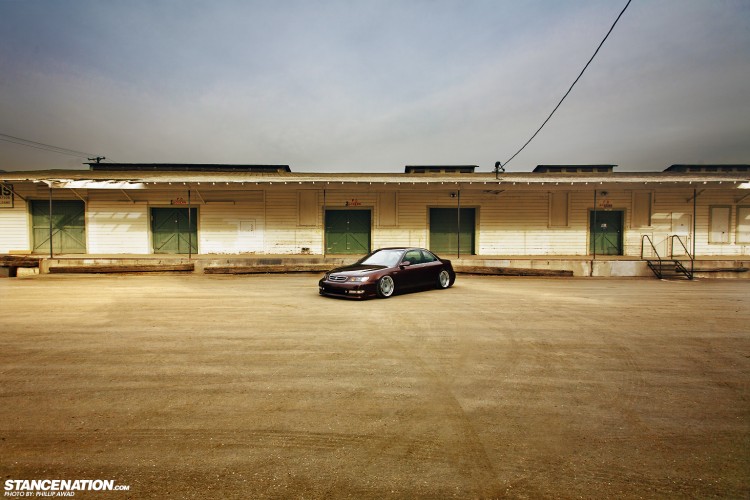 VIP-style.  It's finally here.  Not that it's just been discovered here in the US, but that it's finally starting to take the spotlight, and dare I say becoming mainstream.  Is that a good thing?  Well, we will find out I'm sure in the coming months and years.  The OGs will always keep to their roots and the quality of their builds will never waiver since they will keep doing it as they always have been; sourcing parts from Japan and keeping the level execution at staggeringly high levels.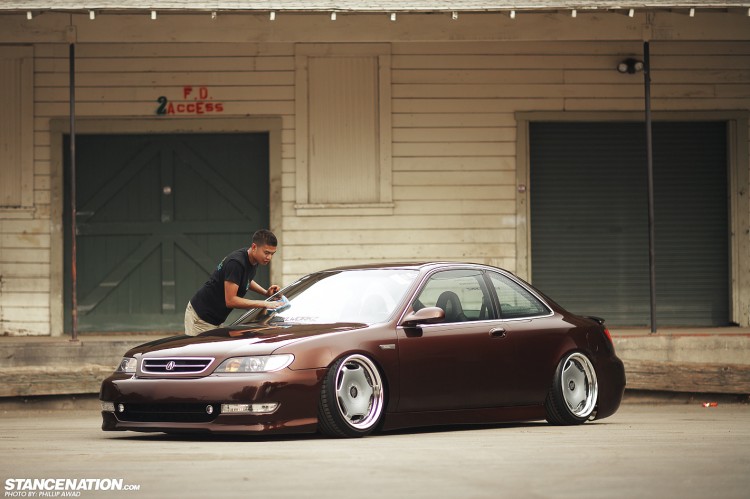 What about the younger generation though?  With the increasing popularity of the VIP culture in the US, many young enthusiasts are being exposed to a rather broad criteria for what it is.  Real VIP is much more than an old Lexus or Infiniti lowered on some wheels with a Fusa hanging from the rear-view mirror.  The US has of course given its own spin on VIP, and I think that's what we've wound up with here in this feature.  There's no big, Lexus, Infiniti, or any sort of sedan present here.  Just an unassuming Acura coupe, and one that is often over-looked by most enthusiasts.  Is it VIP?  Not so much.  VIP-styled?  You bet, and with a side of Animal fries.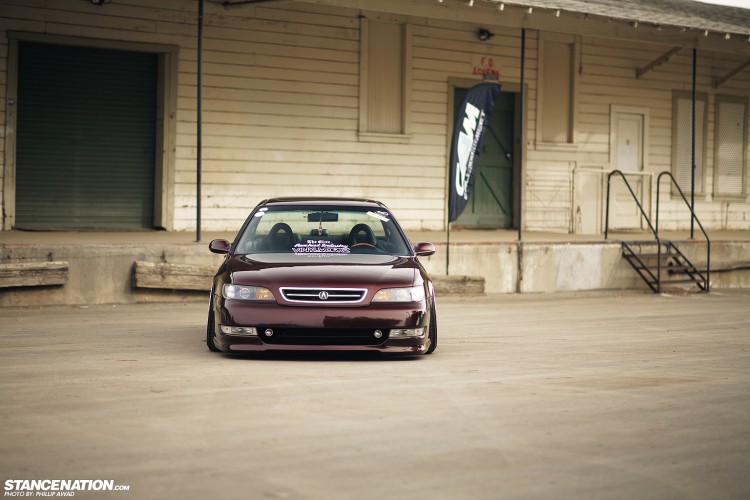 Nate S from Northridge, CA, and his '98 Acura CL go back about 5-years, as it was his first car that shuttled him to and from high school.  Back then, and still now, the CL has never been a hot-bed for the aftermarket tuning culture, it's one claim-to-fame being the ever popular (at least back in 2000) CL front-end conversion that littered Hot Import Nights events of yesteryear.  He didn't have much to start with, but that didn't stop his determination and drive to turn his CL into something special.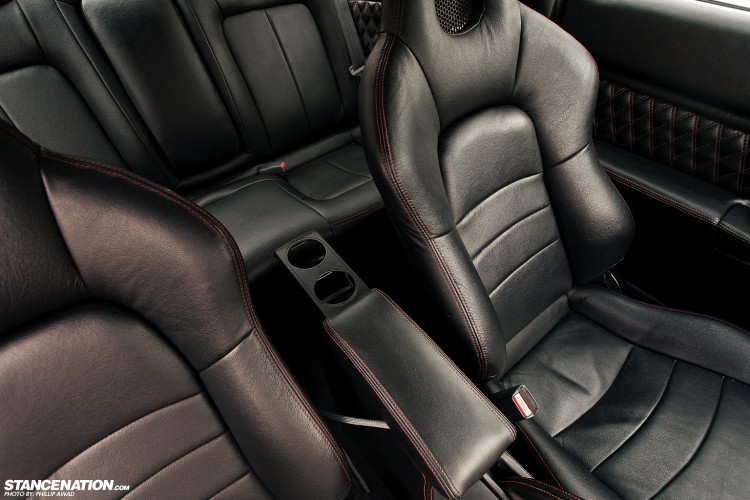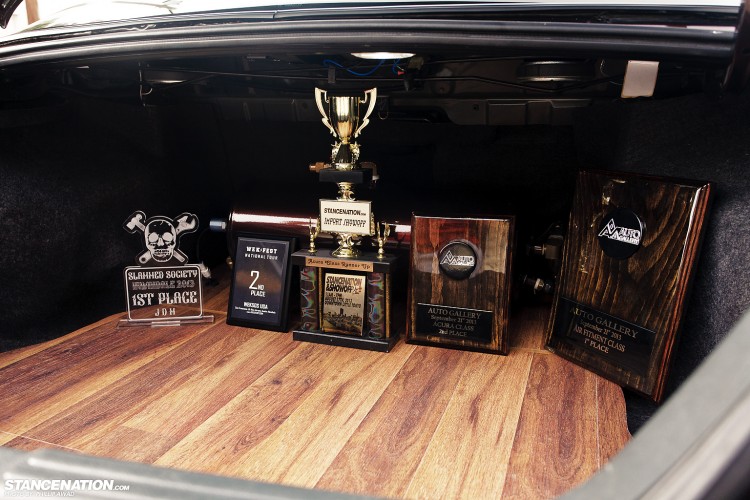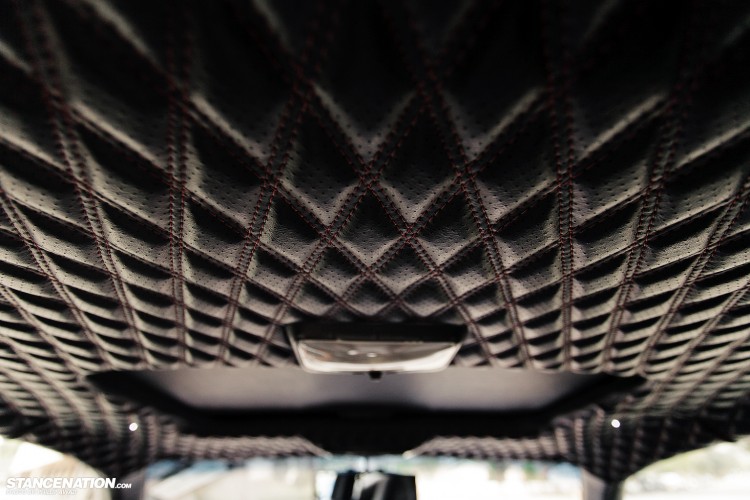 Nate's CL has a lot of VIP influence in it, and the style can be seen throughout the vehicle.  On the outside, with not many off-the-shelf-kits to help, Nate and his body shop of choice, Hamericks paint and body, went to work to produce a one-off look for the coupe.  The front bumper is a custom piece that is reminiscent of an Accord bumper with a molded front lip, and the side-skirts are a Mugen-style piece.  The rear bumper is an area that gave Nate some trouble.  After trying around 8 different rear lips, nothing sat right, and Nate was browsing for some inspiration when he spotted a picture of an Infiniti G37 with a rear diffuser that caught his eye, and he decided that that was the look he wanted.  The task of blending a G37 rear bumper onto an Acura CL is no easy task, but Hamericks did a great job of producing a unit that doesn't look out of place and fits the rest of the car.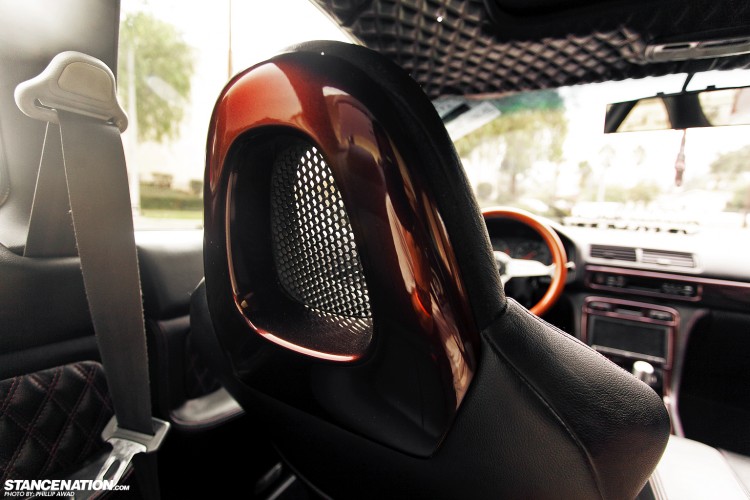 Before the car was shot in the custom-mixed, metallic Root-beer paint, a few more modifications were done to the body.  On the front fenders, a pair of TL side-markers were grafted on, while the doors and quarter-panels lost the mouldings, and the hood and trunk lost their badges and washer nozzles.  Finishing out the exterior are a set of retro-fitted head lights, clear bumper lenses, fogs, and tinted tails.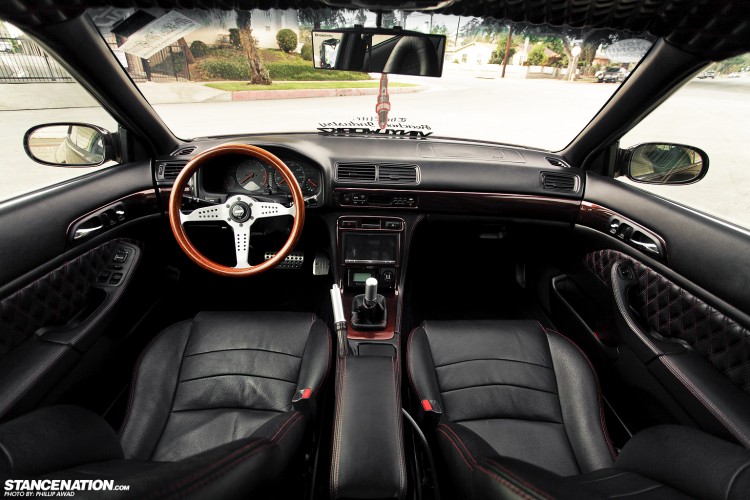 Inside the coupe, sport and luxury meet again with a pair of S2000 seats sitting  within a diamond-stitched interior.  The door-cards and headliner have been treated to a matching black with red, diamond-stitched pattern that go well with the interior panels that have been painted in the same metallic root beer color as the outside.  A Momo wood wheel adds a touch of class and is a gentle nod to the wood trunk which hides the compressors and air-tank for the air-ride setup.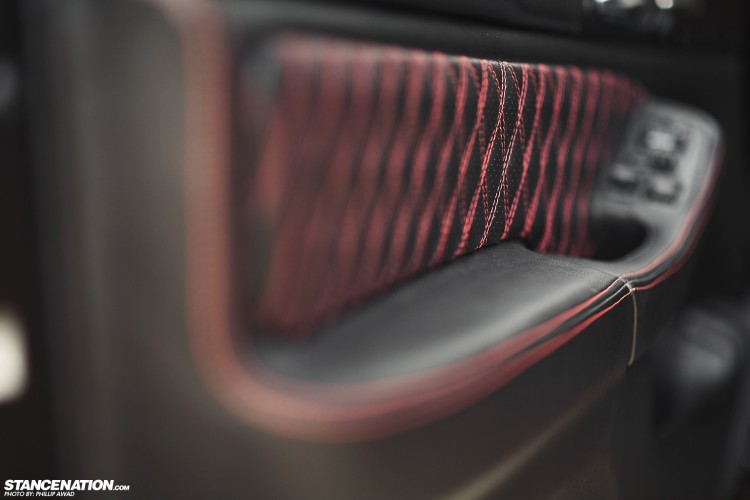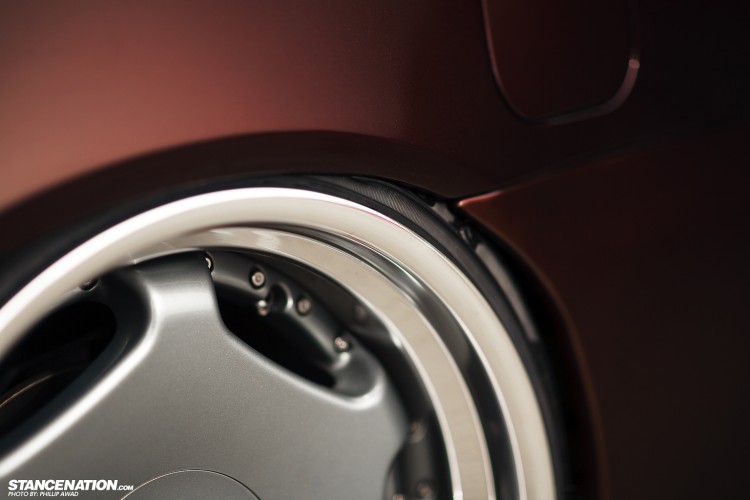 One feature that is consistent in the US VIP-style and VIP culture in Japan is the use of air-ride, and Nate's CL achieves the necessary levels of low thanks to an air-assisted suspension.  The kit is centered around AirLift struts with custom mounts and AirLift bags.  Airbagit valves, an AVS controller, and custom wireless controller give Nate the fine-tuning ability of the car's height while Energy Suspension bushings ensure everything stays together.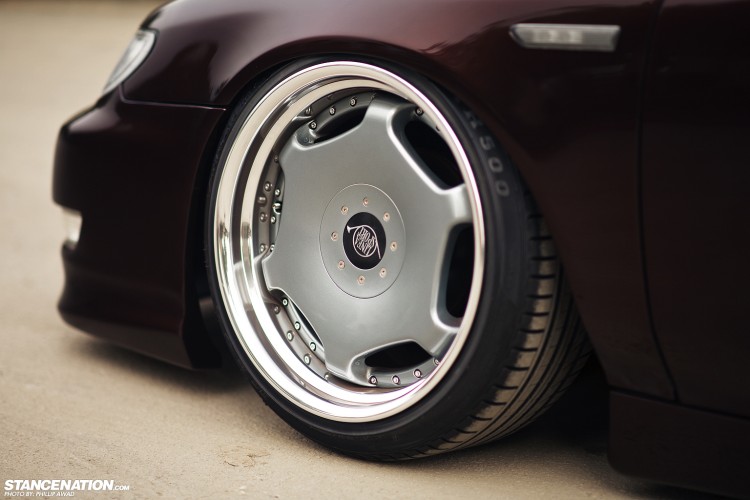 The wheels are another VIP inspired touch, but being 4-lug meant that wheel selection was rather sparse.  A future plan to swap to 5-lug will hopefully fix that, but for right now, the SSR Linea Sport: Club VIP wheels will have to do.  the 2–piece wheels measure up at 18×9.5 up front, and 18×10 in the rear with 215/40/18 tires all around.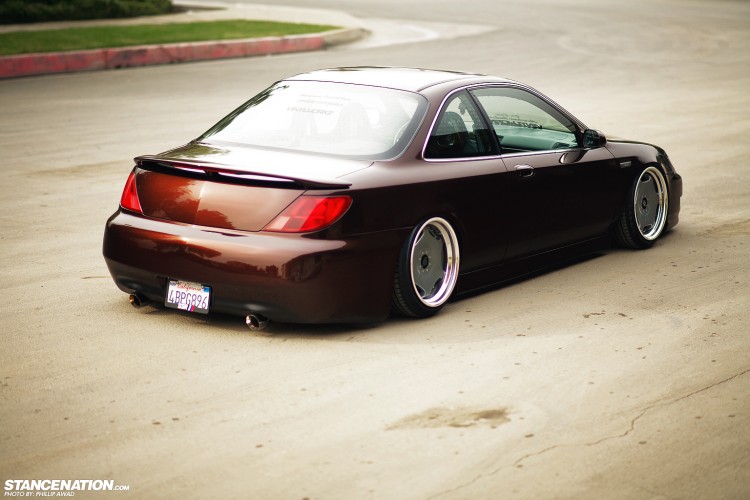 With the car finally finished to a level that Nate was happy with it, he could finally enjoy his hard work for a little bit.  Like most good stories, this one comes to an end though, well almost.  Nate has decided to put the car up for sale to move onto bigger and better things.  If you're interested, drop him a line at; reachoutindustry@gmail.com.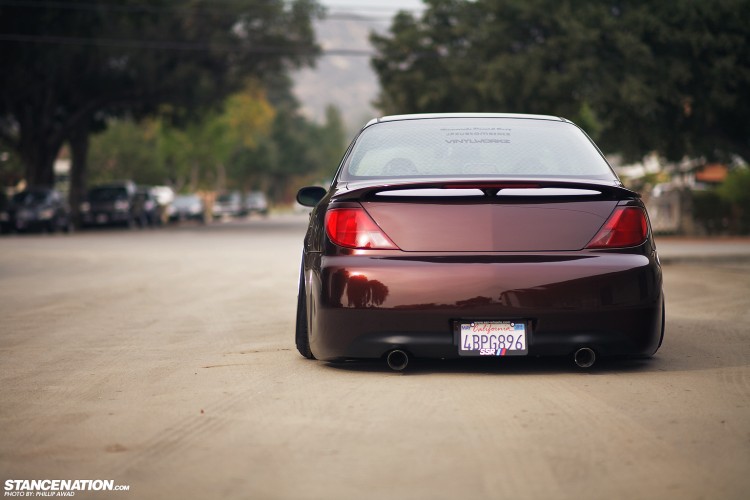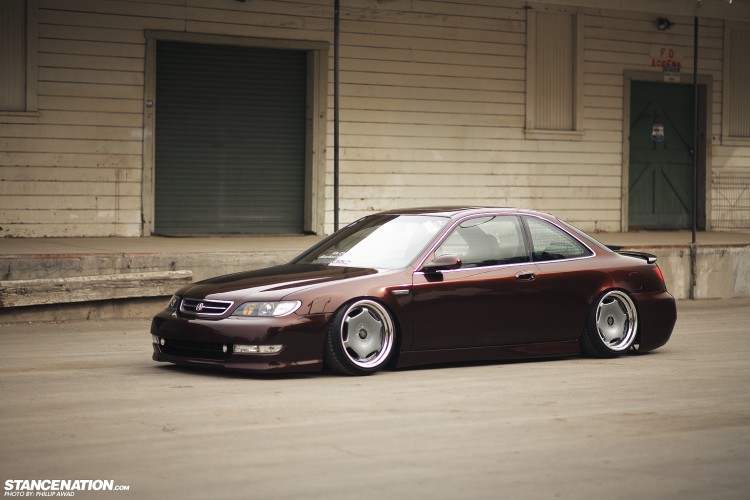 With Nate's CL being a good example of the US' take on the VIP culture, it's safe to say that VIP is well solidified stateside.  What the US does with it though is up to you all, the builders.  Whether it becomes a passing fad, or something that gets watered down is up to you.  What's for certain though is that there will be distinct US flavor to it, and it will set us apart from Japan.  Whether or not it will be a good or bad thing is still to early to determine.  At least cars like Nate's CL are doing a good job of setting the US on a good path though.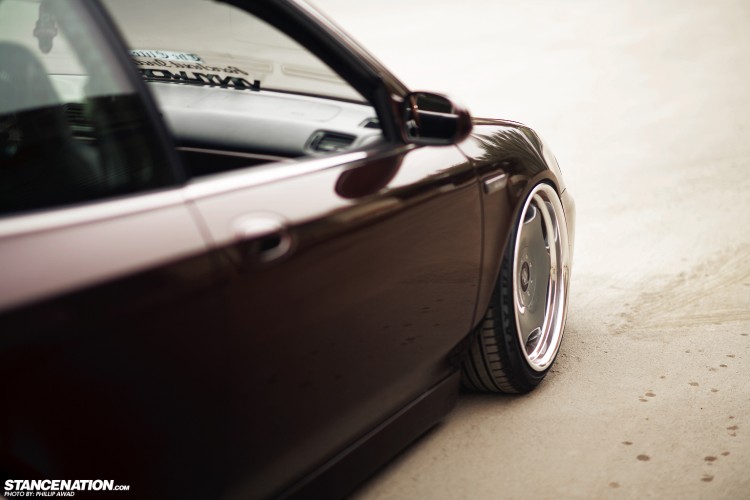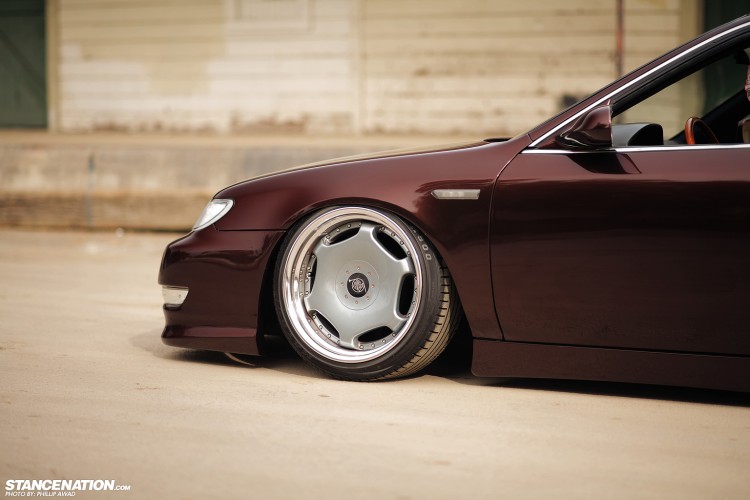 Wheels/Tires/Suspension
Air Lift Air Suspension Struts with custom mounts,
Airbagit Valves
AVS Controller
Custom wireless remote
Energy Suspension Bushings
Slotted rotors
Wheels
SSR: Linea Sport: Club VIP | 18×9.5 & 18×10 – 215/40/18
Exterior
Custom Front Bumper
Custom Rear Bumper
Mugen Rep Sides Skirts w/puddle lights
Custom Paint Job: Metallic Root Beer
Acura TL side markers
Shave windshield washers
Shave rear trunk emblem
Shave side molding on door and quarter panel
Custom retrofitted headlights
Custom Fog Lights
Tinted taillights
Clear turn signal lights
97 Acura CL Grill
Interior
Momo Steering Wheel with a NRG Quick release and Spec D Hub
Razo Shift knob
Razo Pedal
NRG E Brake handle
Custom painted interior trim pieces
S2000 Seats with custom brackets
Reupholstered Seats, panels, center console, armrest
Full Interior change from Gray to Black
JDM Accord armrest
Diamond stitched headliner with LED lights
AVS Digital Air Reader
Custom Wood trunk
Pioneer App-radio2
Pioneer and Kenwood Speakers
Engine
Autotecknic Cold Air Intake
Cusco Strut bar
Custom Exhaust