We'll start 2017 with a series of "mini-features", or "spotlights", if you prefer. Our team of photographers attend a ton of car events around the world and most of the times they'll run into cars that stand out from others. Unfortunately at times it can be tough to arranging a proper photoshoot, that is when we'll have the team take a few shots right there on the spot. The first example we chose as the spotlight car is this stunning Nissan S15 that Yuuki Kouno spotted at a recent drift event in Odaiba.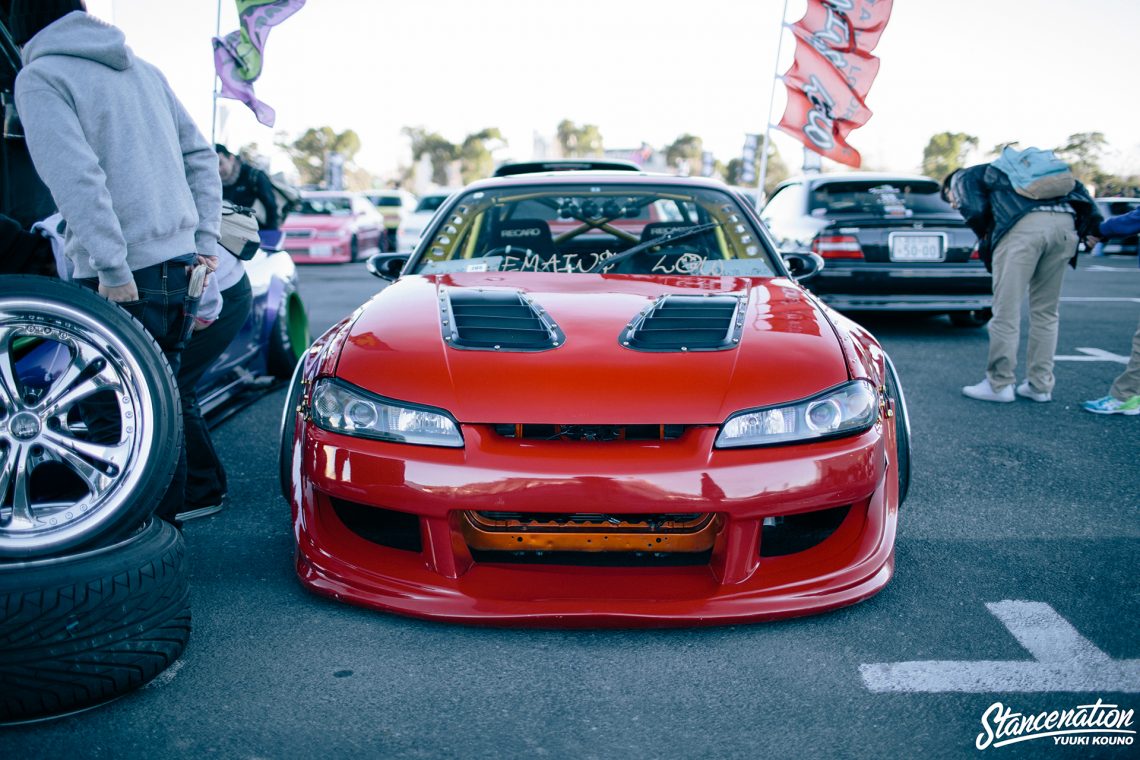 As expected, we don't really know much about the car but what we do know is that it looks like a hybrid between a super low show car and a full blow drift car. Just check the interior out..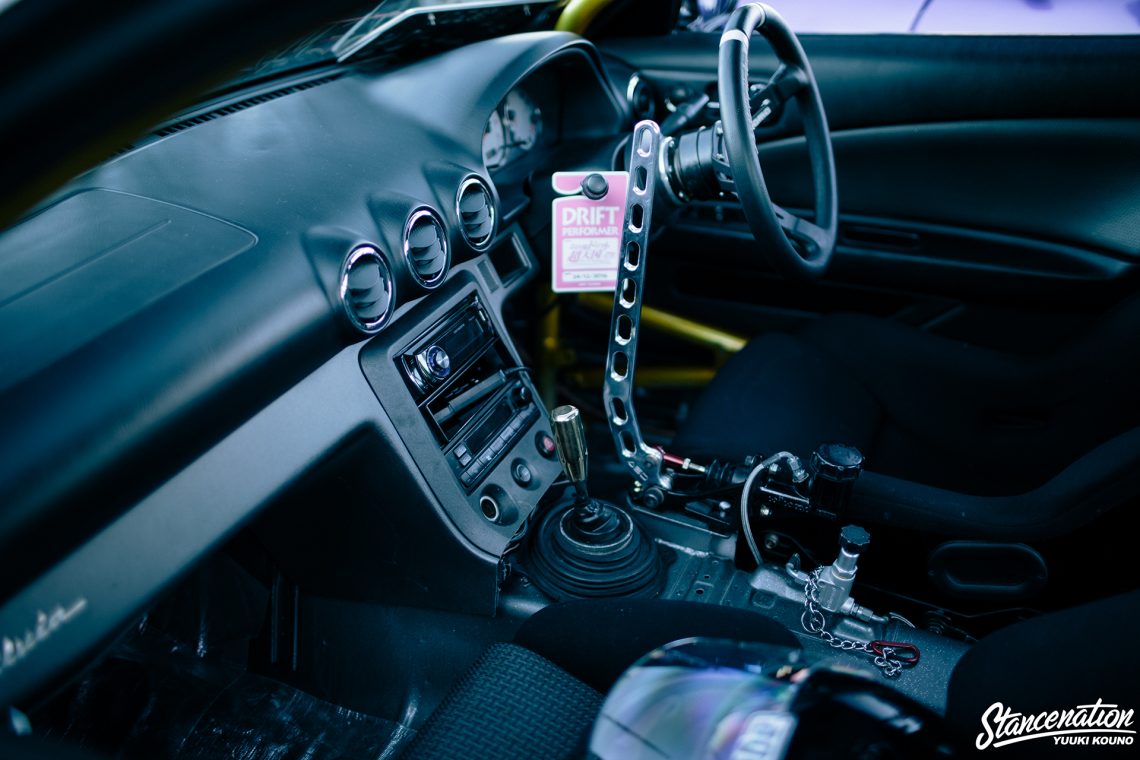 It get's even better under the hood. Perfect balance between form and function.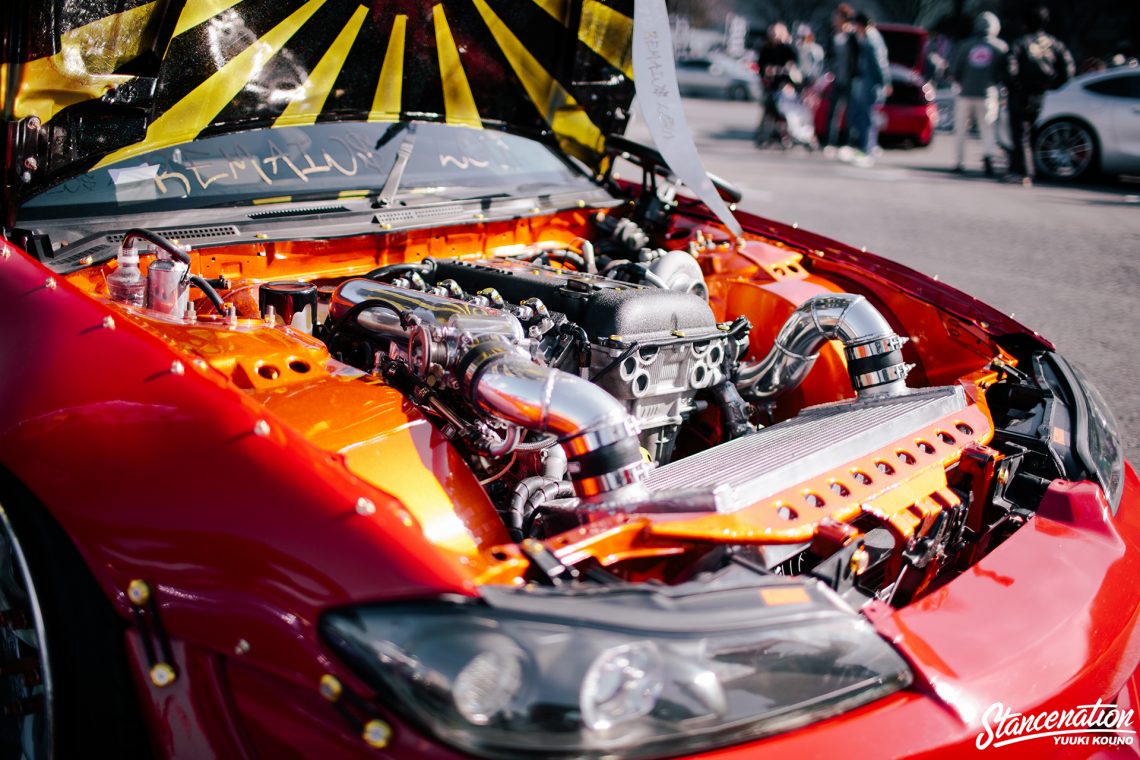 The timeless Work VSKF sitting super tight under those aggressive fenders.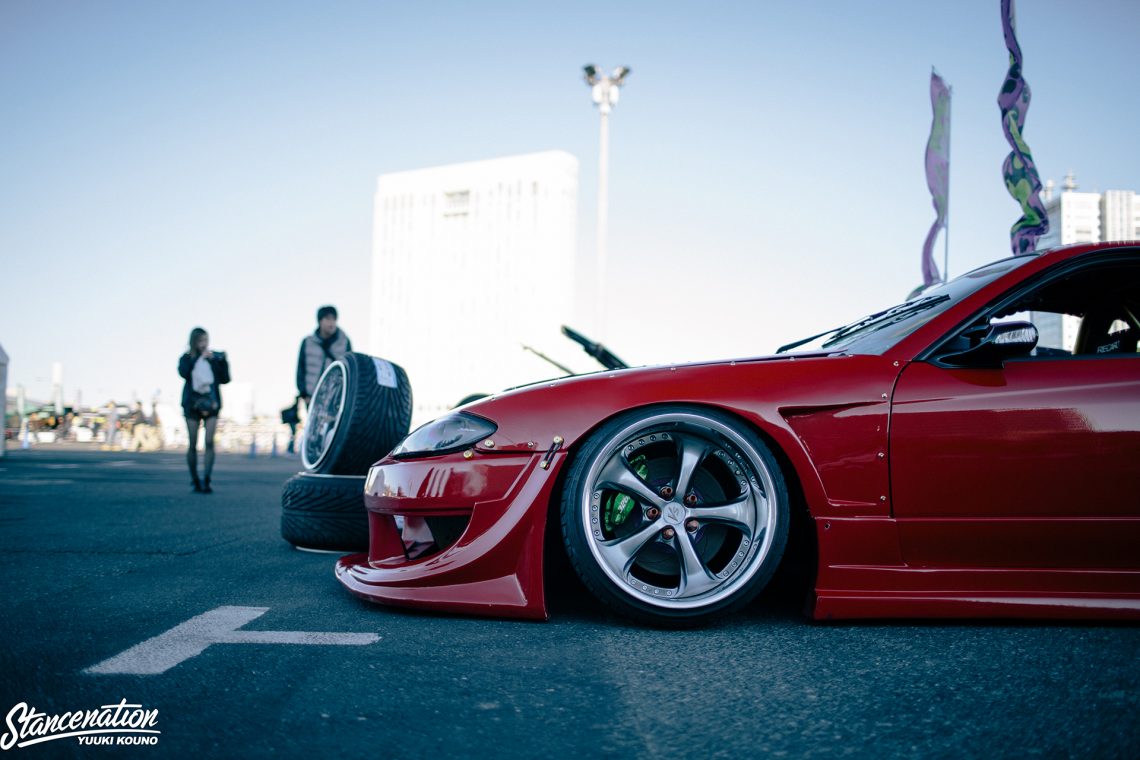 We're just as confused as you are as to how the aero is intact being as low as it is. Before you assume it's on air suspension, it's definitely not. Here is a shot we found floating around the social media.. Click Here.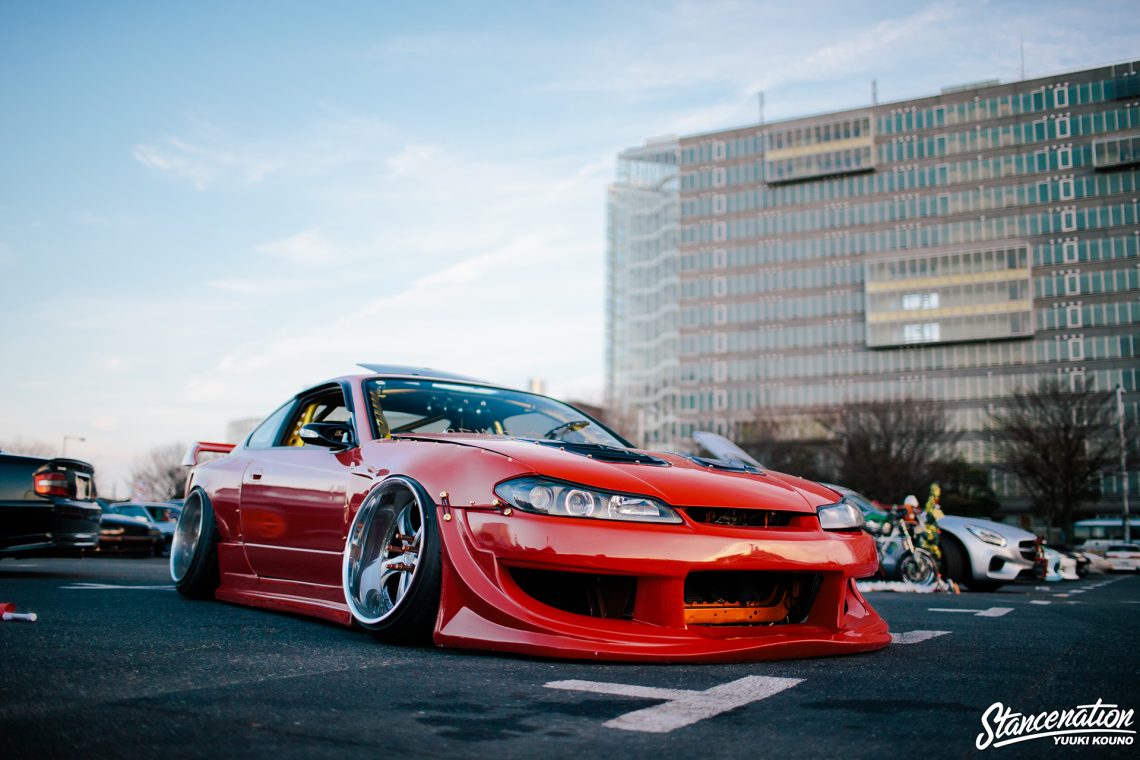 326 Power lug nuts anyone?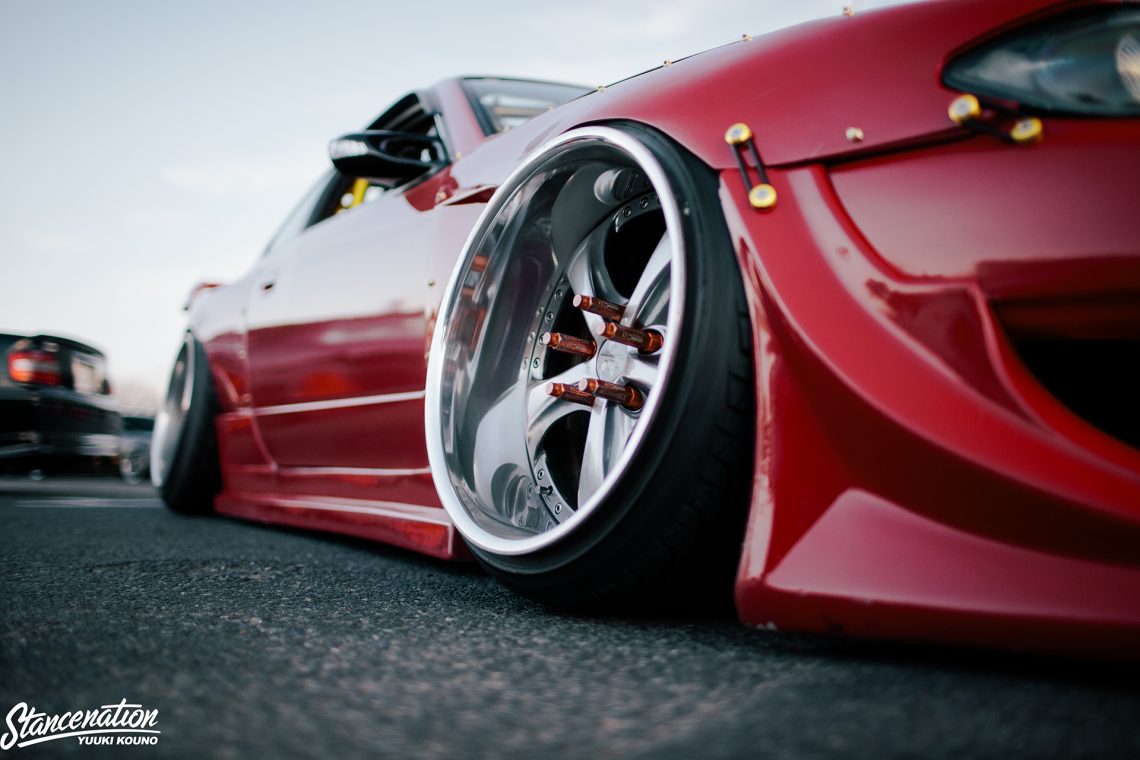 326 Power Wing out the back. Safe to assume the car might be sitting on 326 Power coilovers too?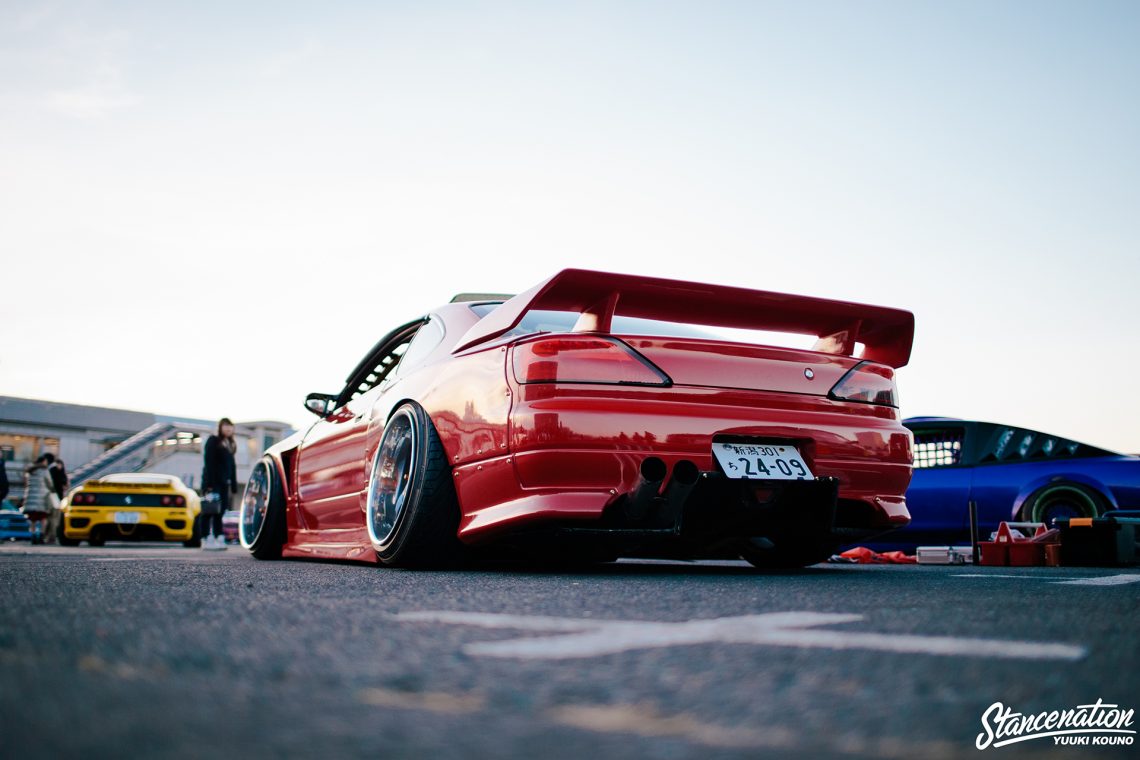 That's all we've got for you at this time! Check back soon as we've got a few photos of a particular S13 Silvia that we want to share with you as well.