The Lexus GS will always be a pillar of the VIP Car community, and the second generation of the chassis may be the most popular yet.  One could almost say that we've seen it all when it comes to the 2GS since it came out in 1998.  However, you don't need to reinvent the wheel when it's perfect.  You just need to add your own touch to spice up a timeless design.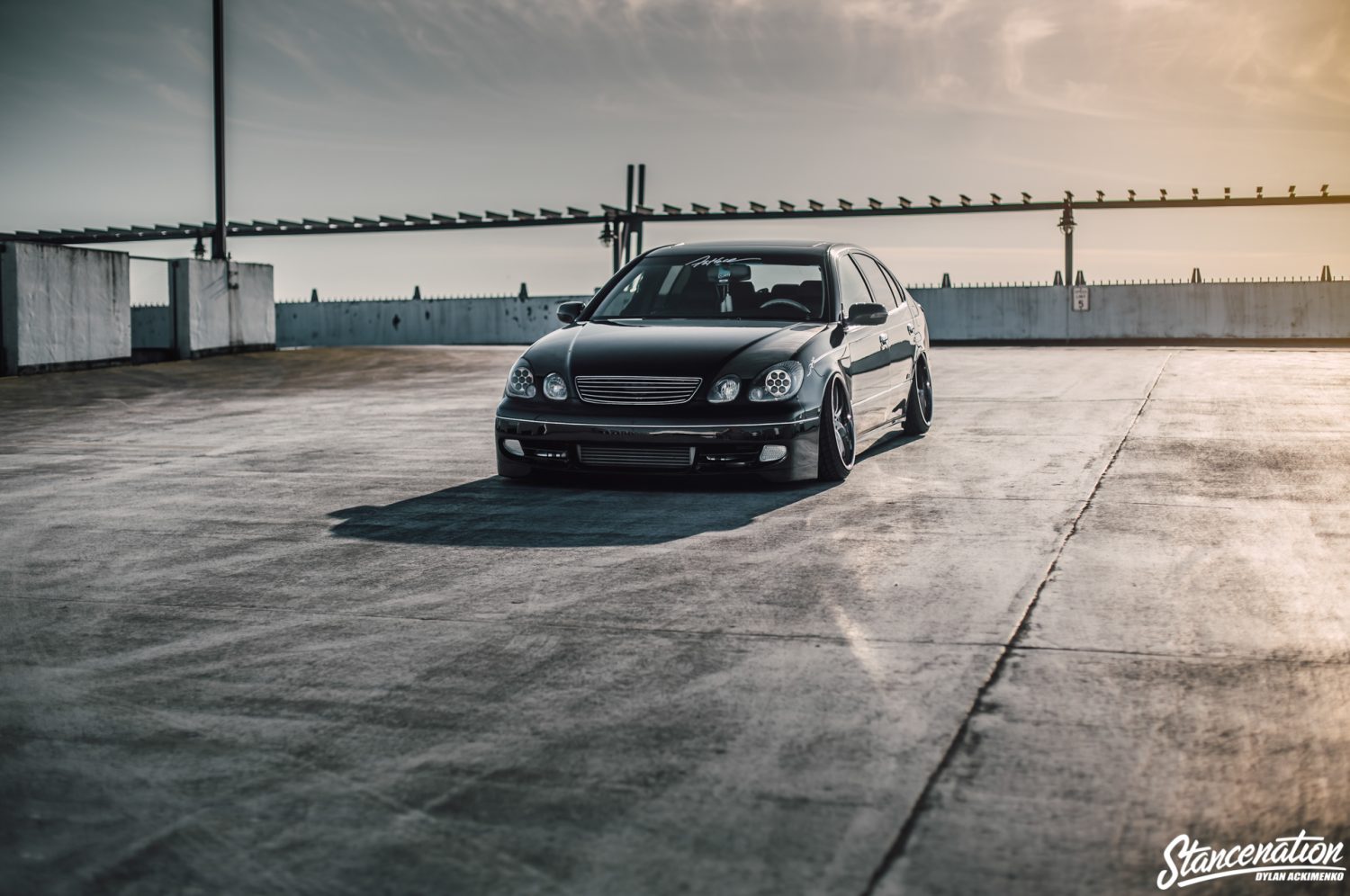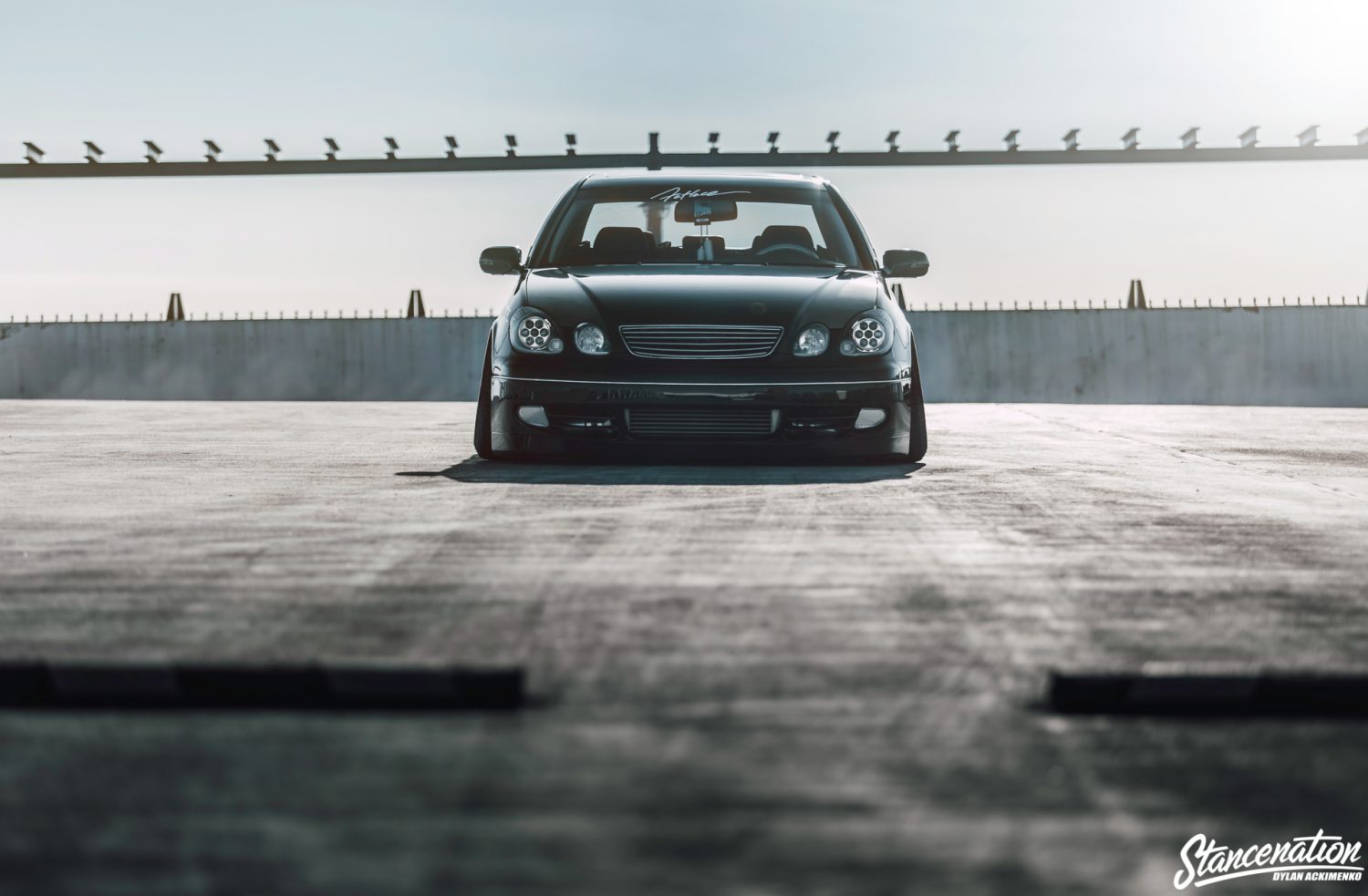 Justin Wallace of British Columbia set out about putting his own twist on the Lexus GS in 2010 when he bought the car, and spent his time researching what he could about the car before he set his plan in motion.  He wanted to make sure that his flavor was his own, and he didn't want to copy anyone else.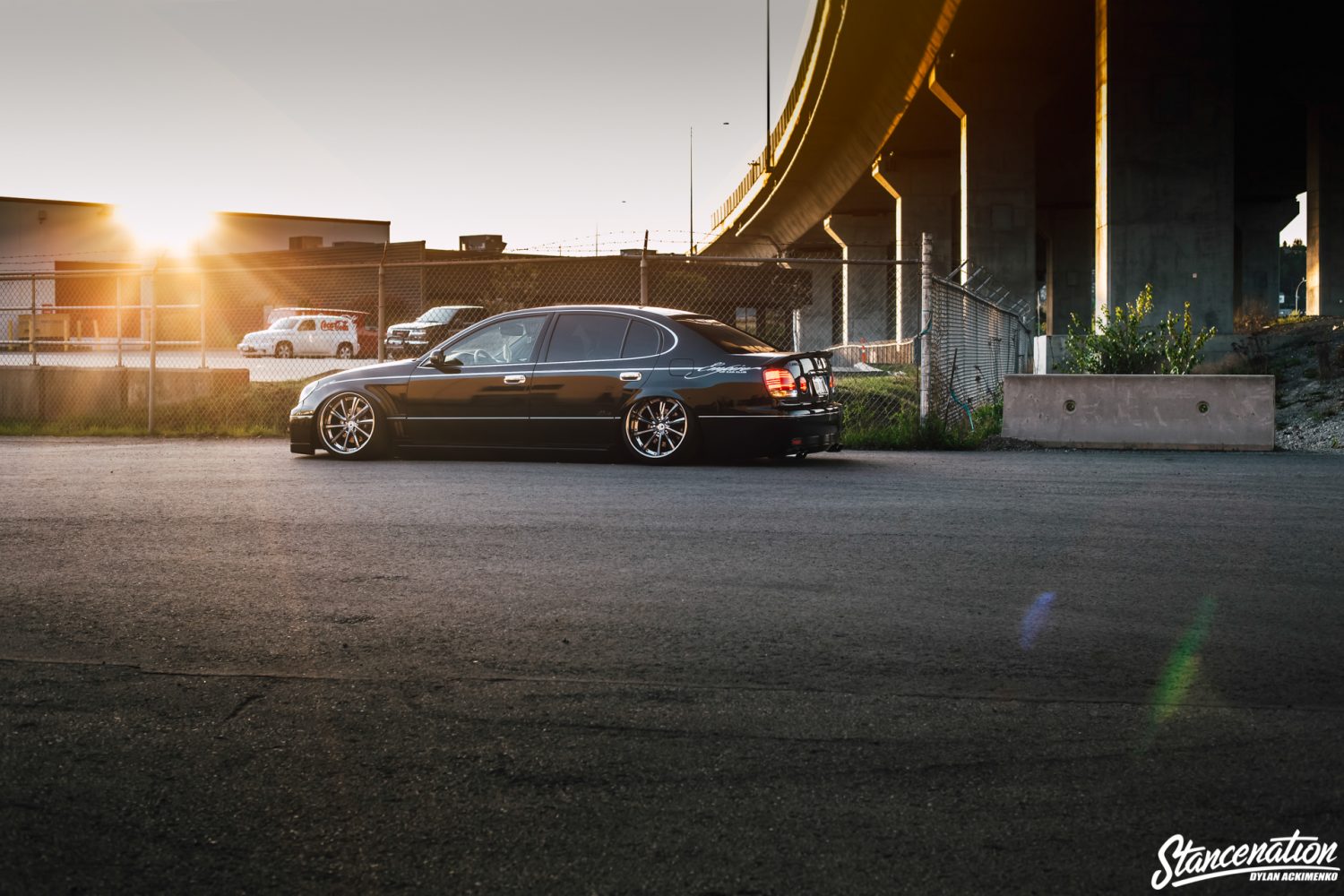 However, that is easier said than done, especially on a chassis that has been touched so much like the 2GS.  How was Justin going to come up with his own flavor and not taste like someone else?  That little thing I mentioned earlier called, "research."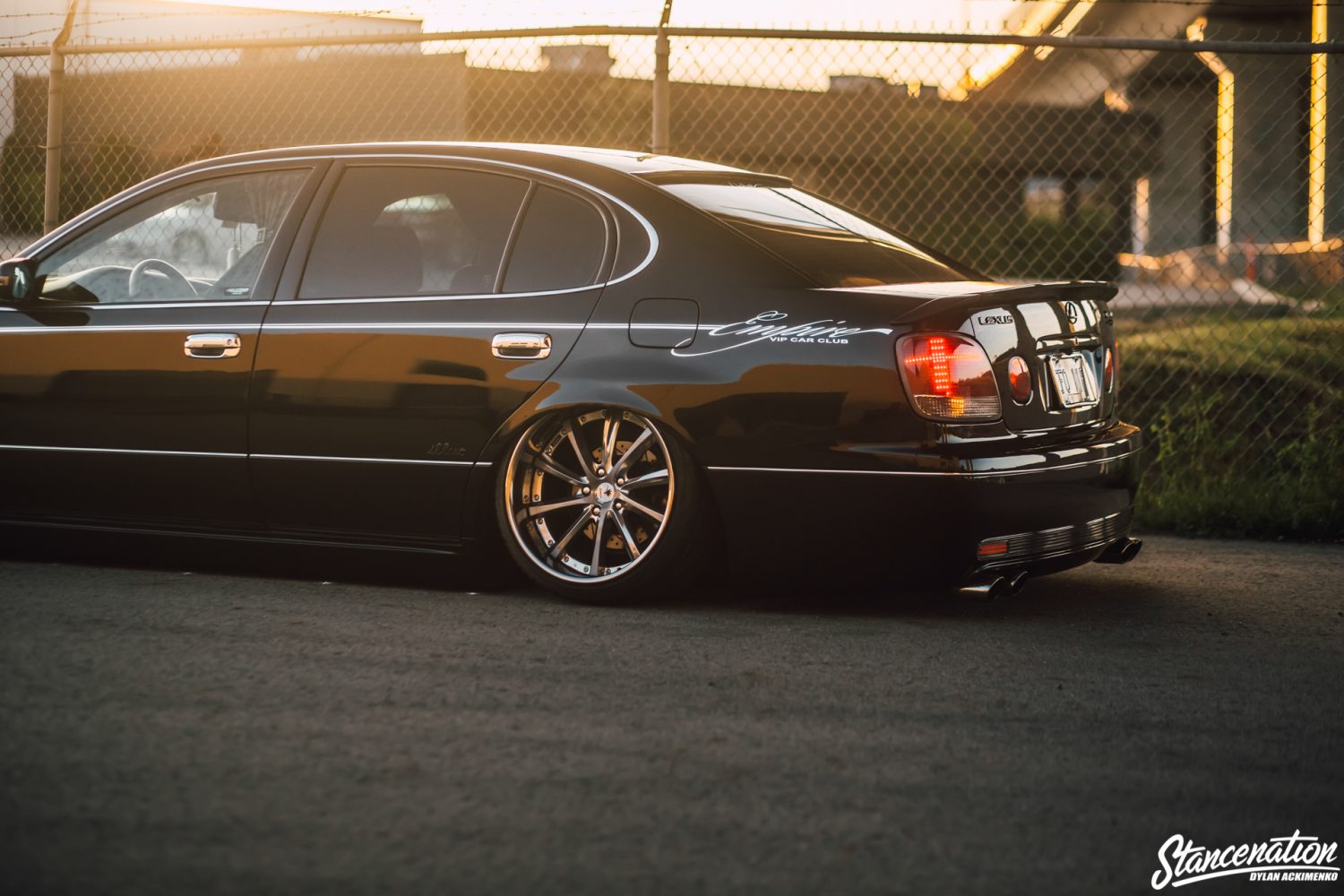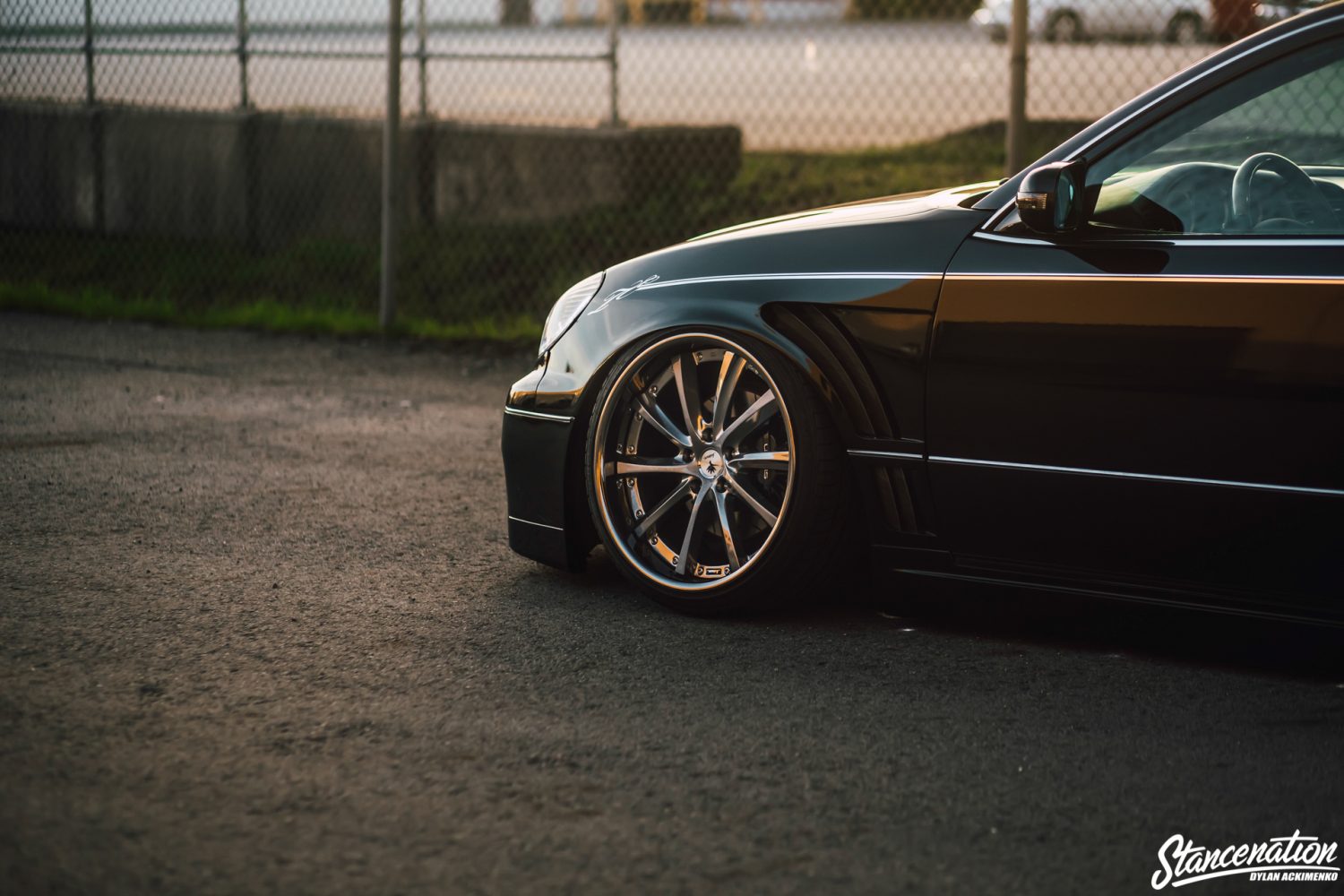 Justin certainly did his homework though, and with the right recipe of classic styling cues and his own custom touches, he has certainly made his mark on the 2GS chassis.  It has a classic look with modern flair and enough detail to keep you looking for more.  His methodical approach yielded top-notch results.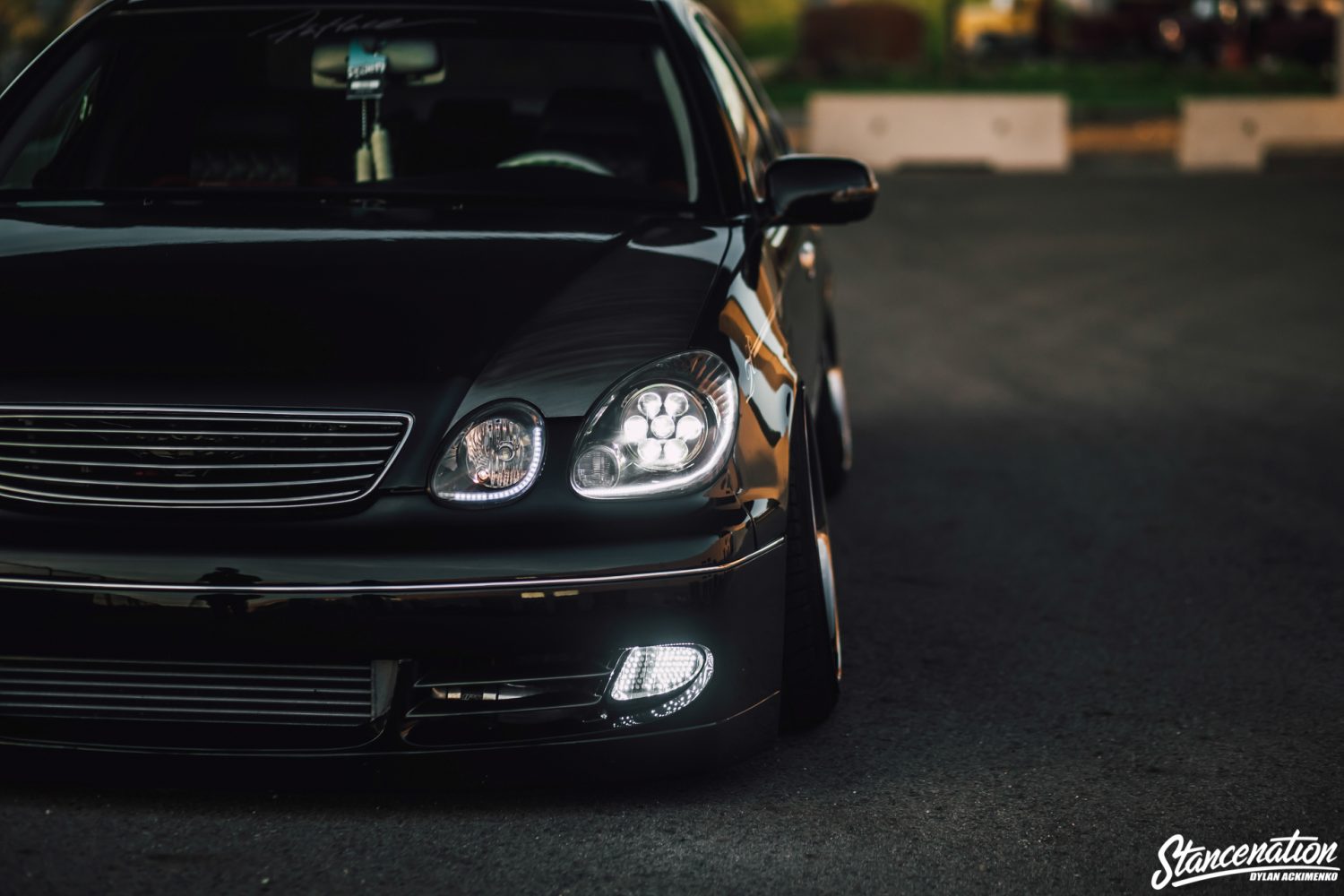 The exterior starts with a full Mode Parfume Phantom Ga-Mu kit which is a kit that is no stranger to top quality VIP builds.  However, Justin had the center bars eliminated to help showcase the large, front-mount intercooler.  One part of the exterior Justin is particularly proud of are the Baby Bear Gangster fenders.  BBG is a VIP produce shop in Thailand that has turned out some killer cars over the years, and Mutu's fender work is always a highlight of his builds.  Justin had his own set of metal fenders commissioned which is certainly a highlight of this build.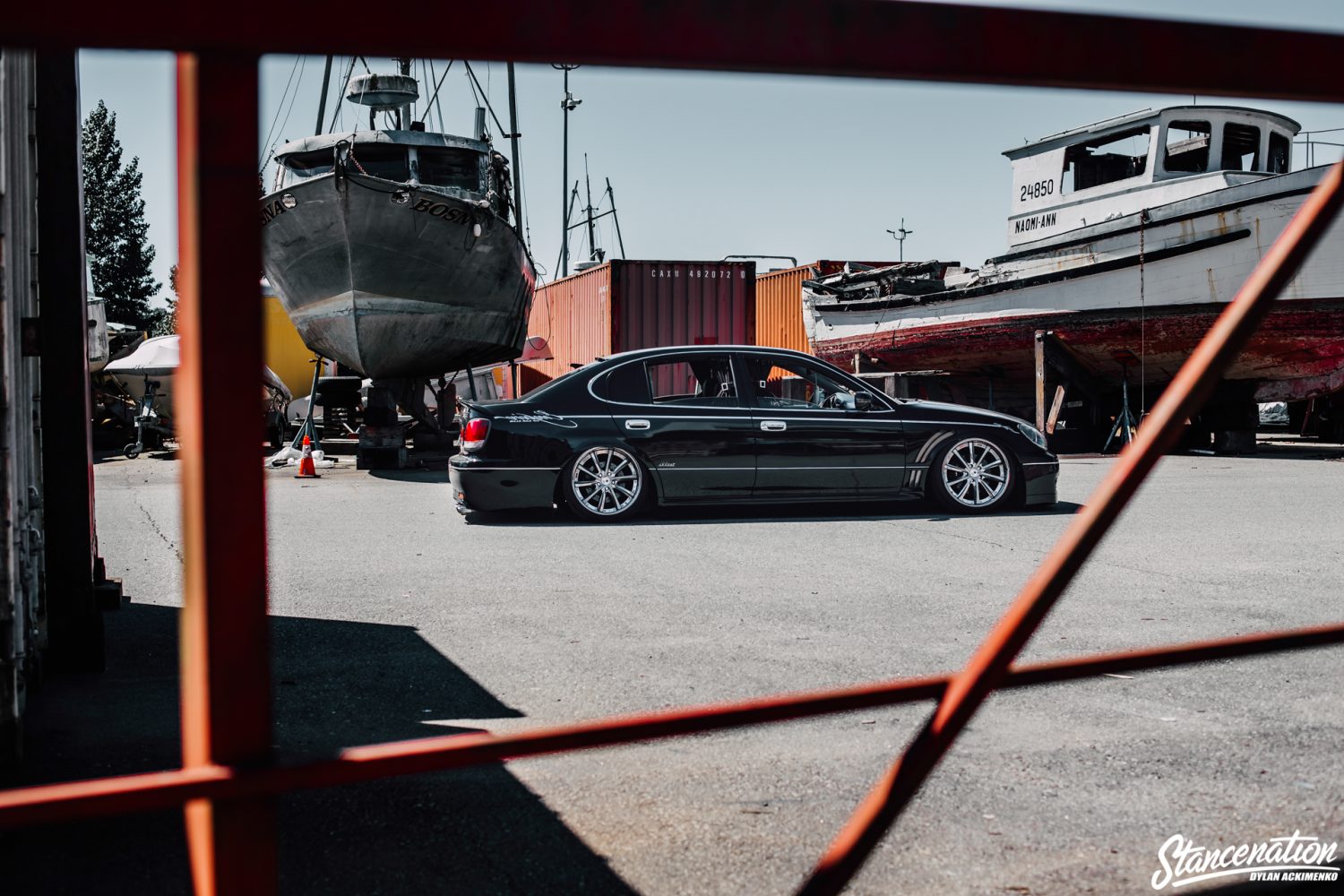 Sitting underneath the custom fenders are a set of 19-inch Weds Kranze Vishunus, another classic wheel in VIP-style.  Justin had his Vishunus refinished with black chrome lips, polished spokes, and brushed faces to do something a little different.  To get those wheels sitting right up under the fenders, Justin put together an air setup consisting of Air Force struts, dual Viar 444cc compressors, Accuair management, Dakota digital controller, and a 5-gallon tank.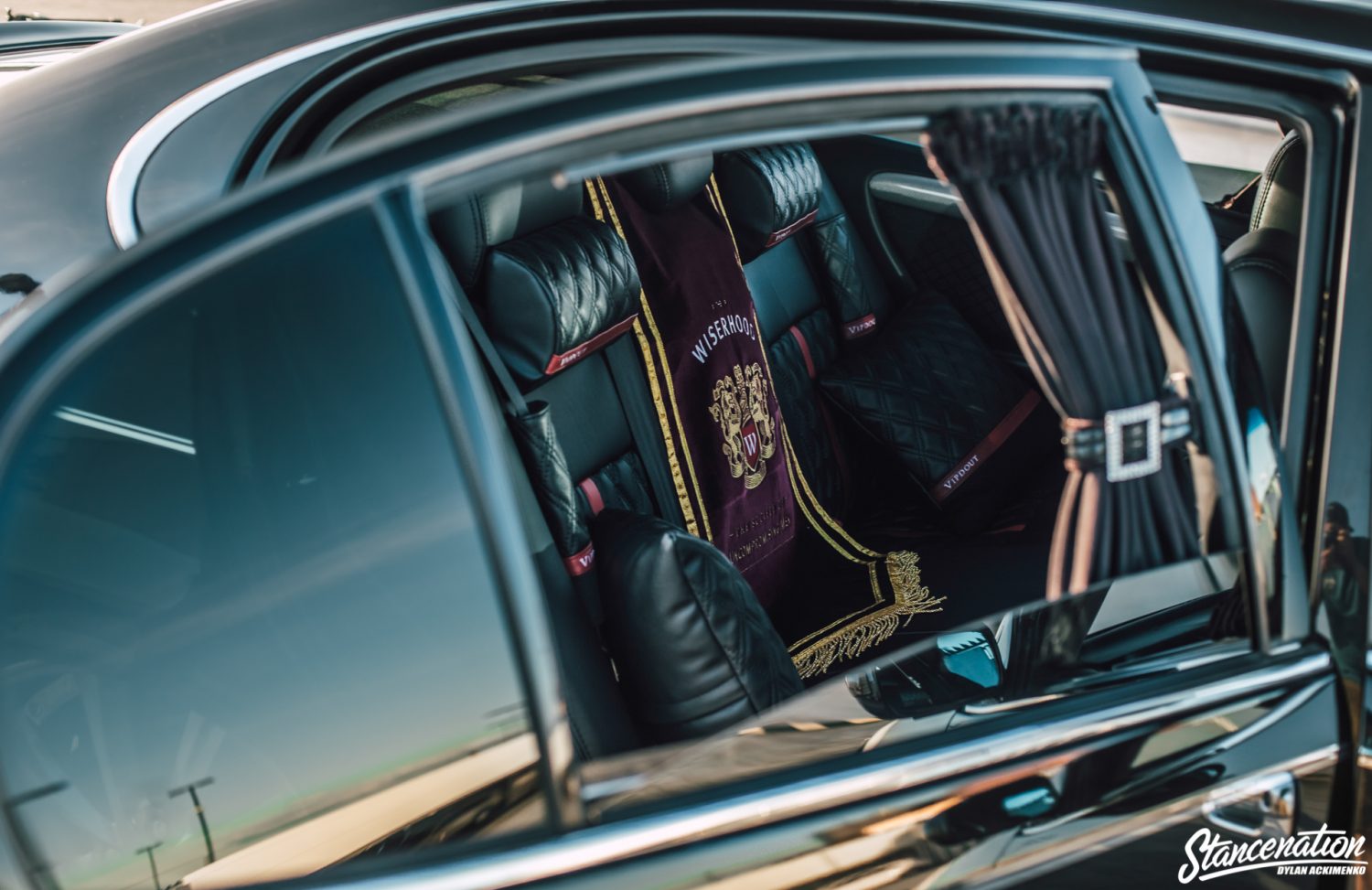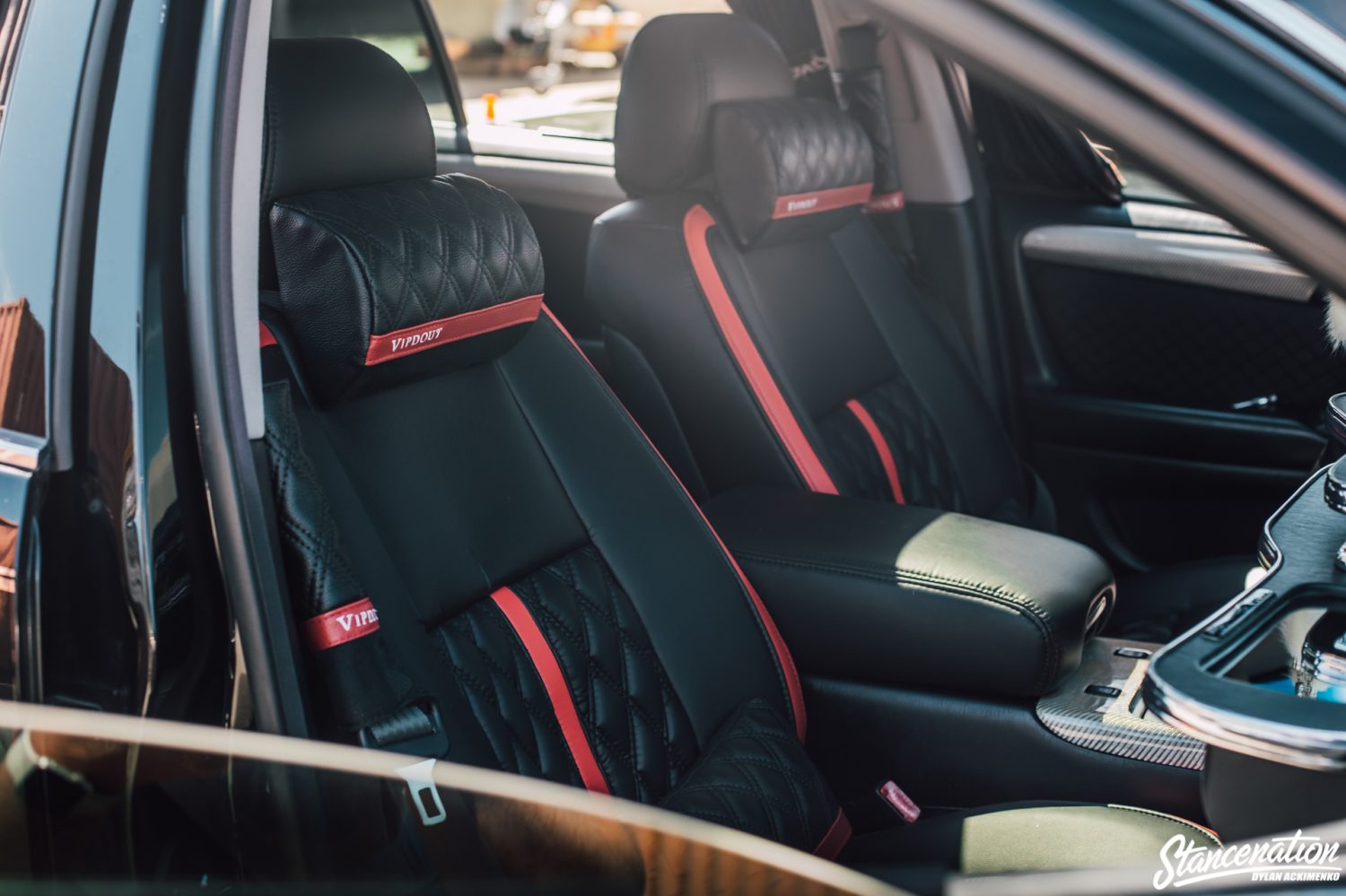 Inside, the car is fitted with a mixture of D.A.D and VIP'D Out accessories.  Curtains, tables, coasters, shift-knobs, pillows, the interior is decked out more than some hotels.  Despite all the classic VIP touches, Justin went with silver, carbon fiber accents over the more traditional wood grain that you'd see.  The trunk is also fully stocked with a custom audio setup comprised of Alpine components in a custom enclosure to compliment the air-ride, and controlled through a Pioneer head unit.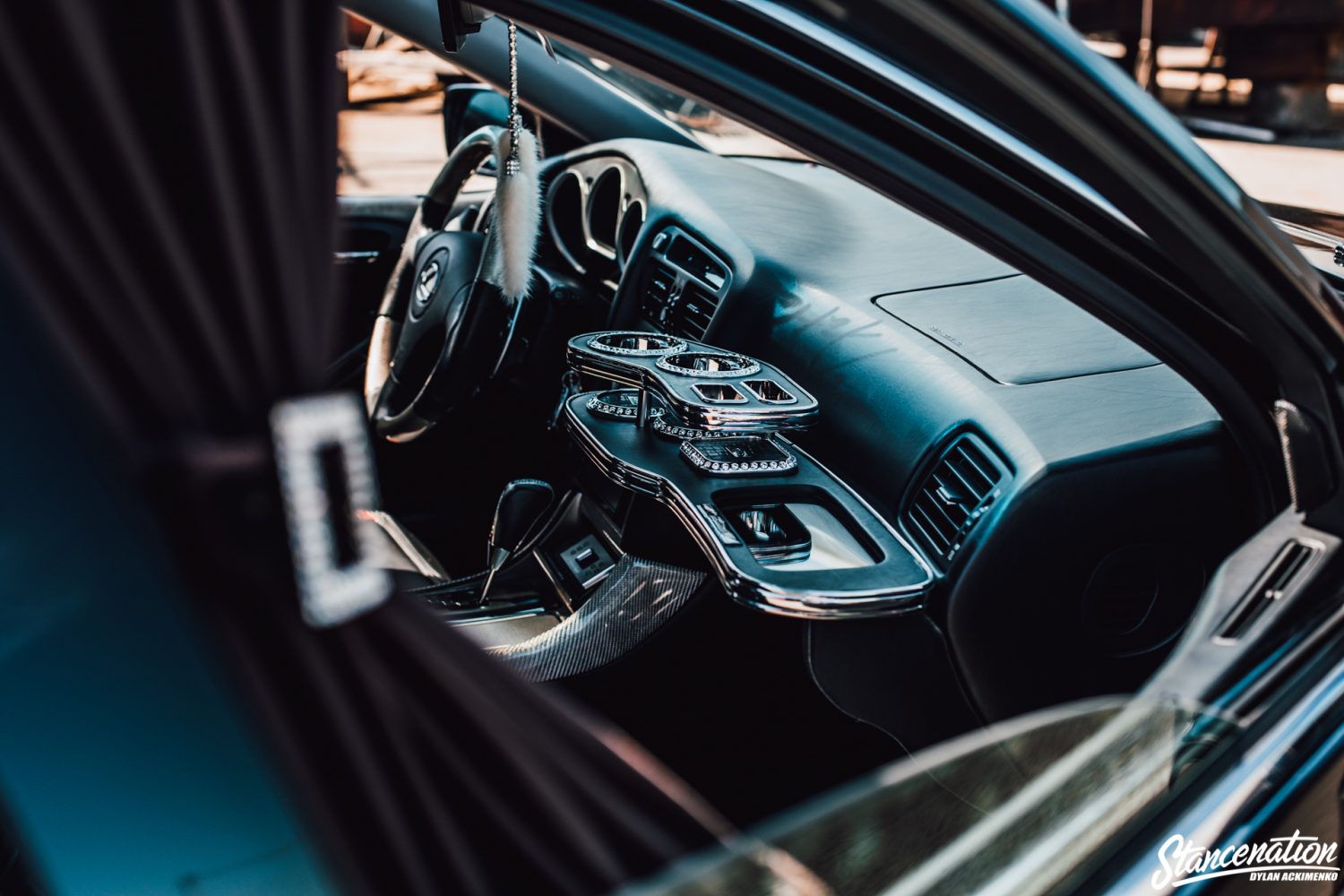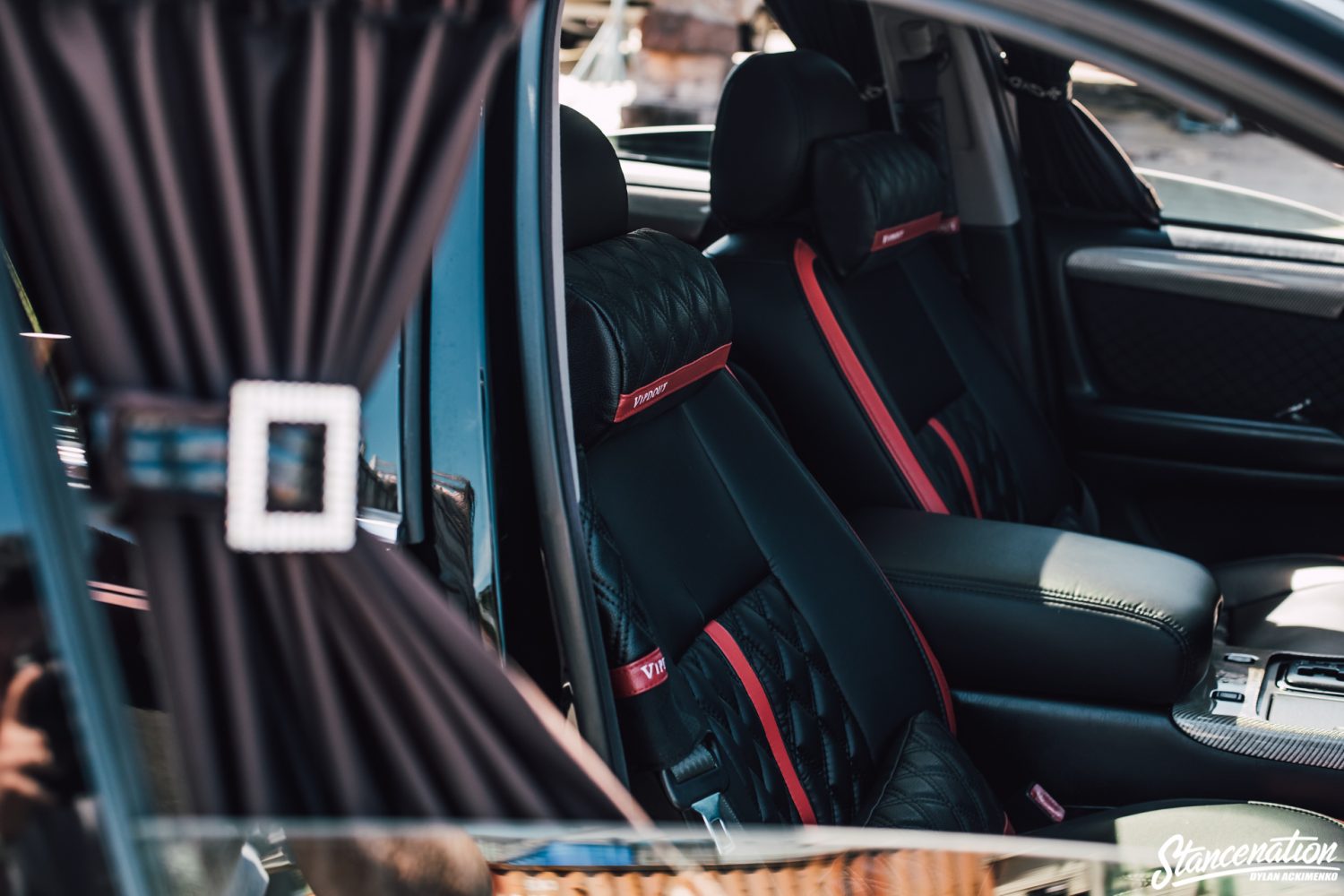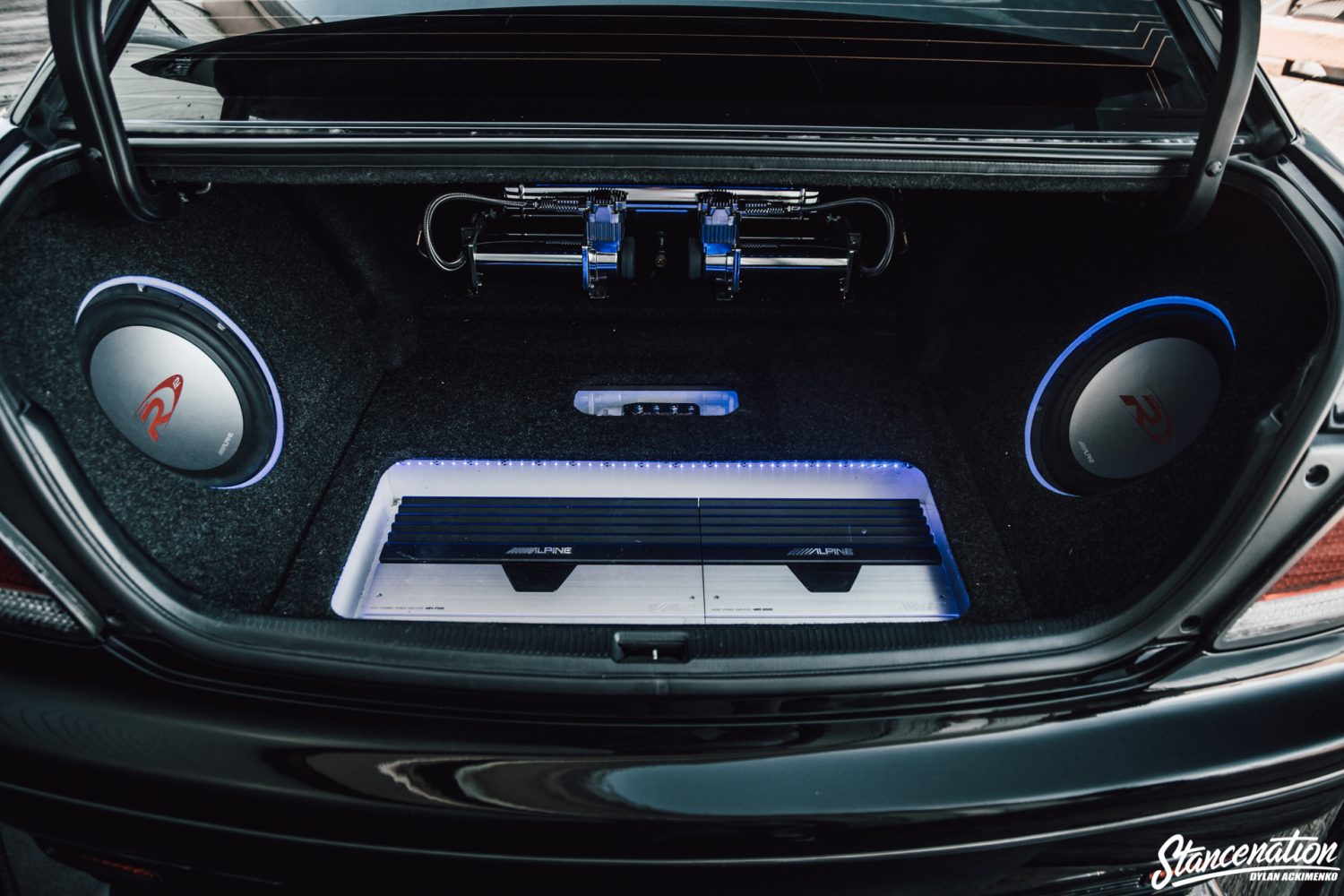 Justin's GS might not be as out there as what we've been seeing from Japan, and even what's being featured here in the US, but there's no denying that this classic look still isn't a hit around the world.  Slammed to the ground, with just a bit of subtle fender work, a little bit of camber, and just oozing style, you can't go wrong with this classic formula.  Justin just put his own touch on it, and that's what makes this car his.  The US-VIP scene is finally gaining some traction, but Canada has been fairly quiet.  With cars like this GS though, it won't be long before the spotlight turns to our neighbors to the north.